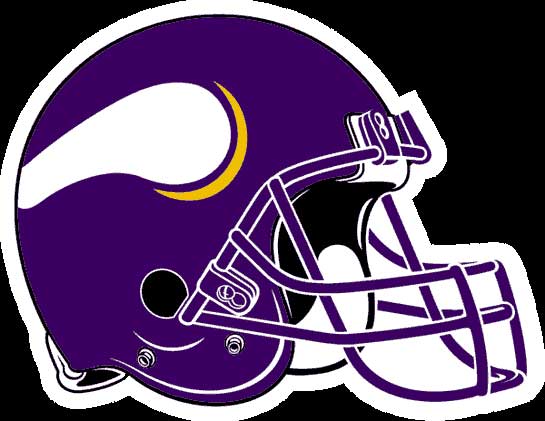 Bears @ Vikings 11/30/2008 Vikings 34 Bears 14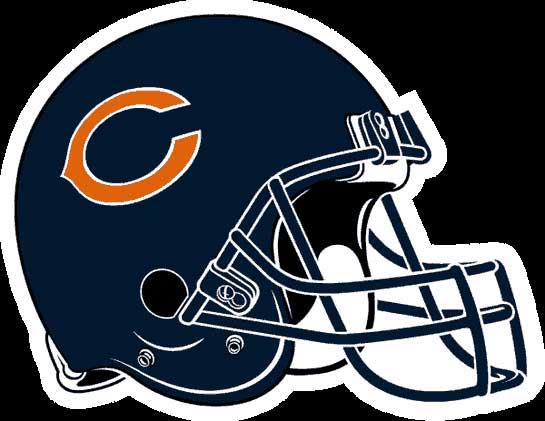 Hate "Da Bears"!
Spent the weekend in Minneapolis and had another great time! Weather was great!!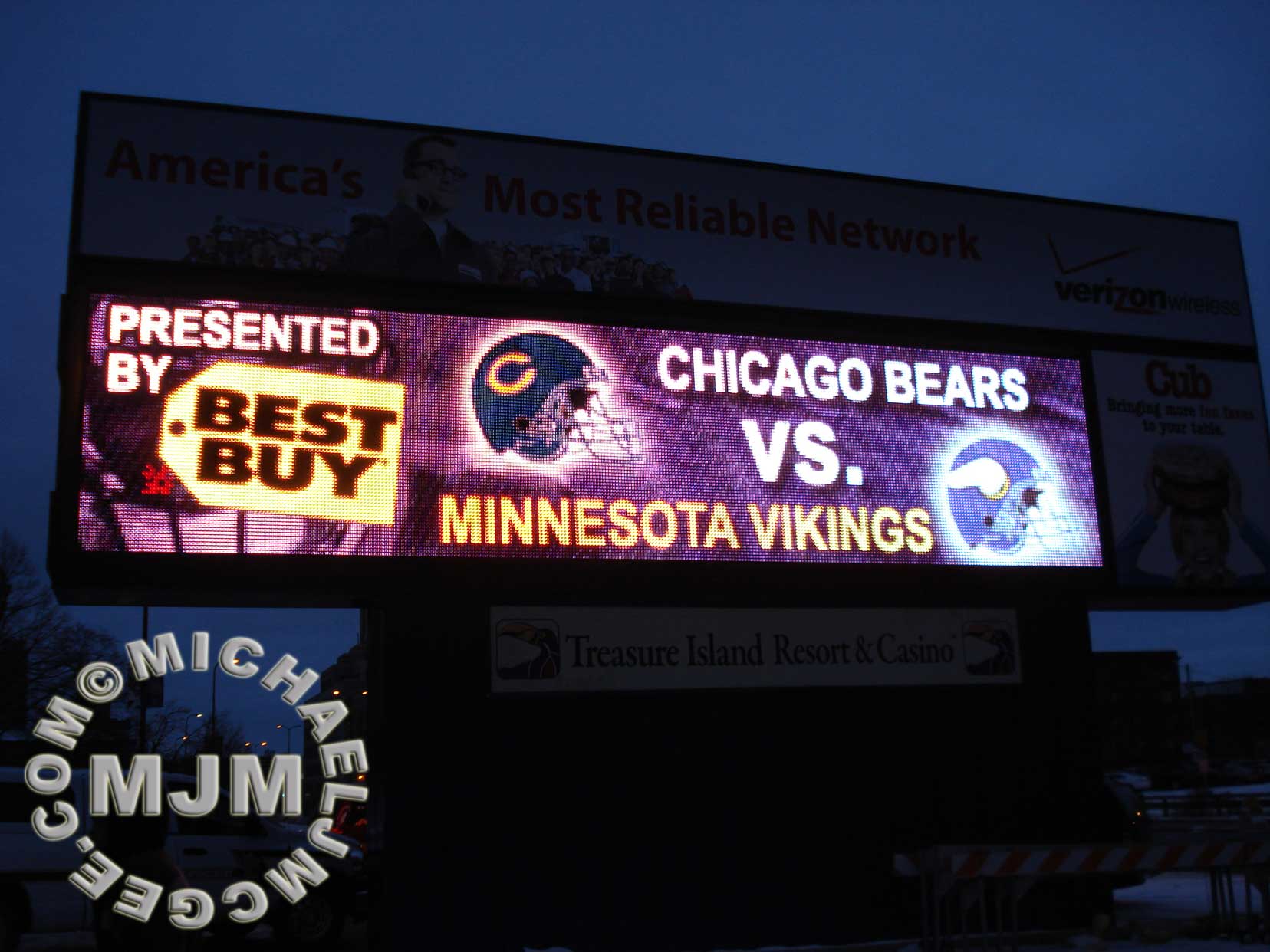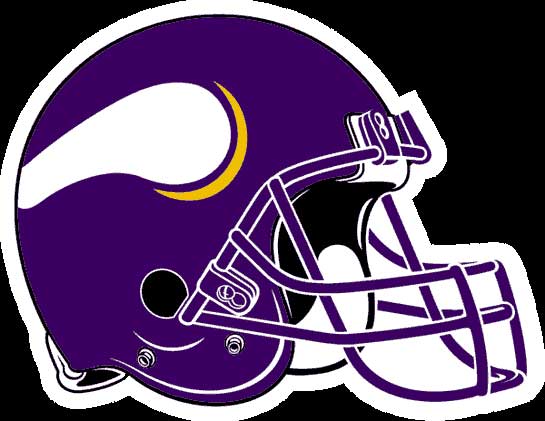 I attended John Randle's ring of honor signing at Mall of America on Saturday. Several other former Vikings players were there as well. Also made a quick trip to The Minnesota Vikings locker and took pictures of the Mall before attending the signing.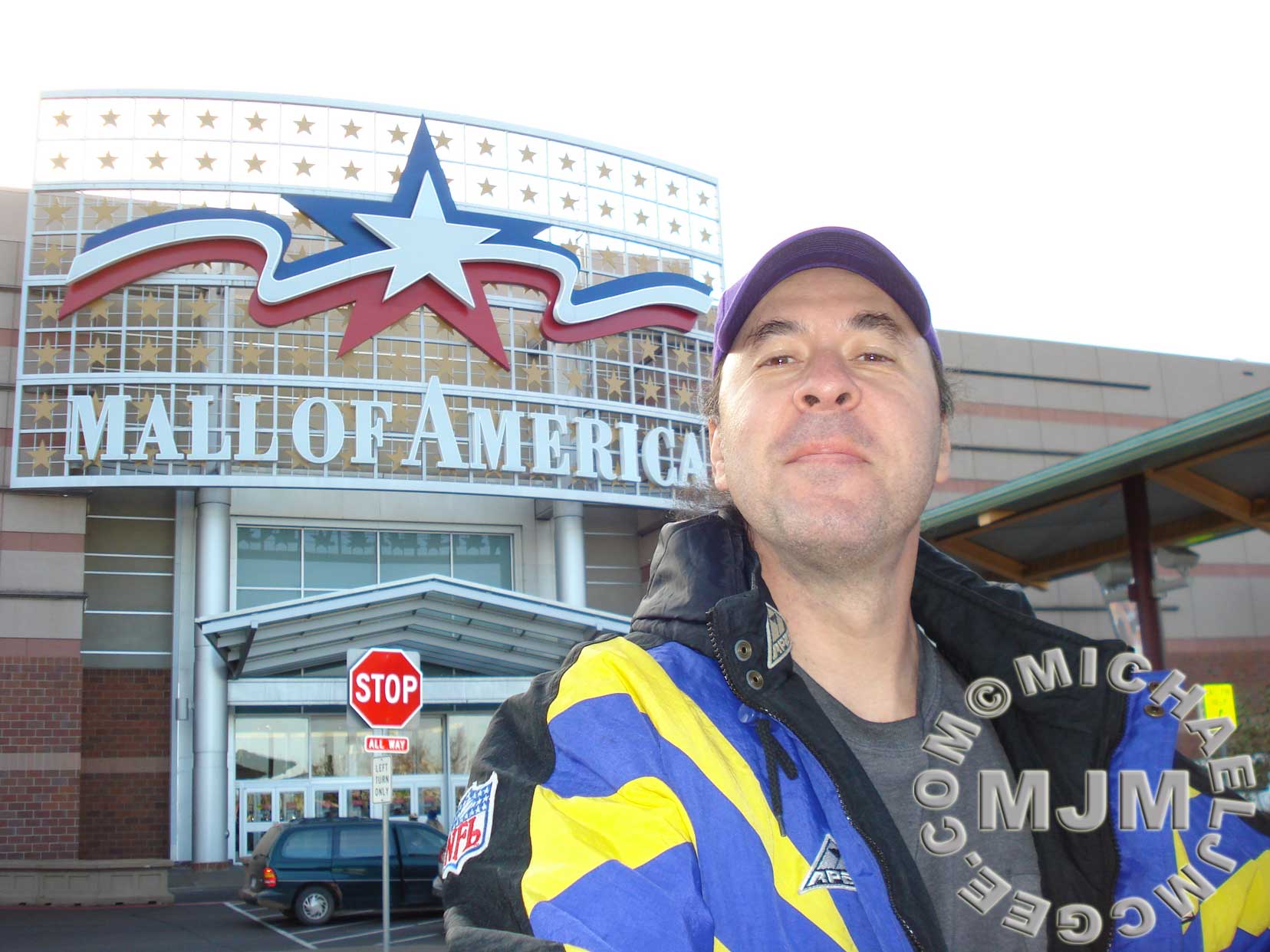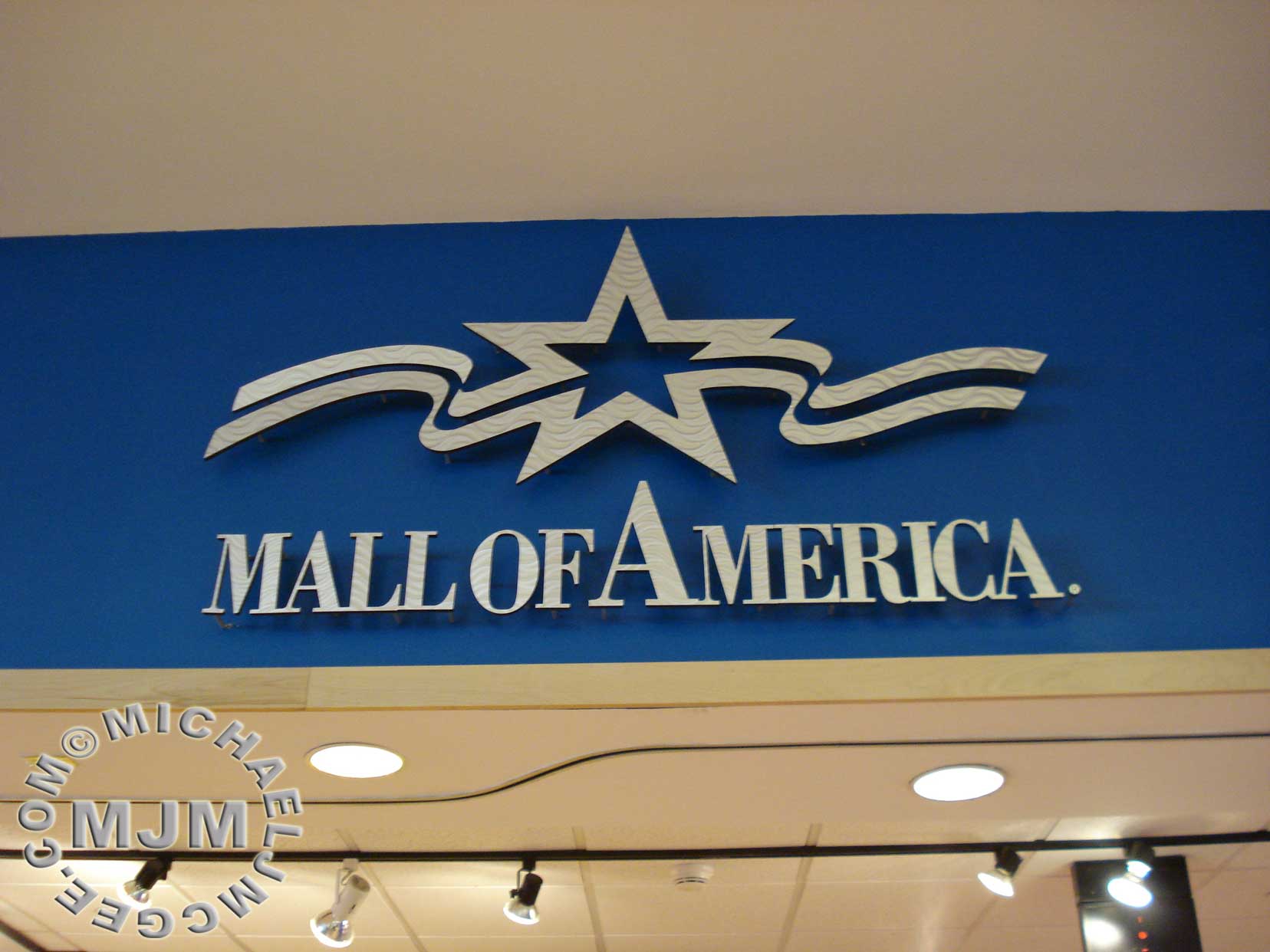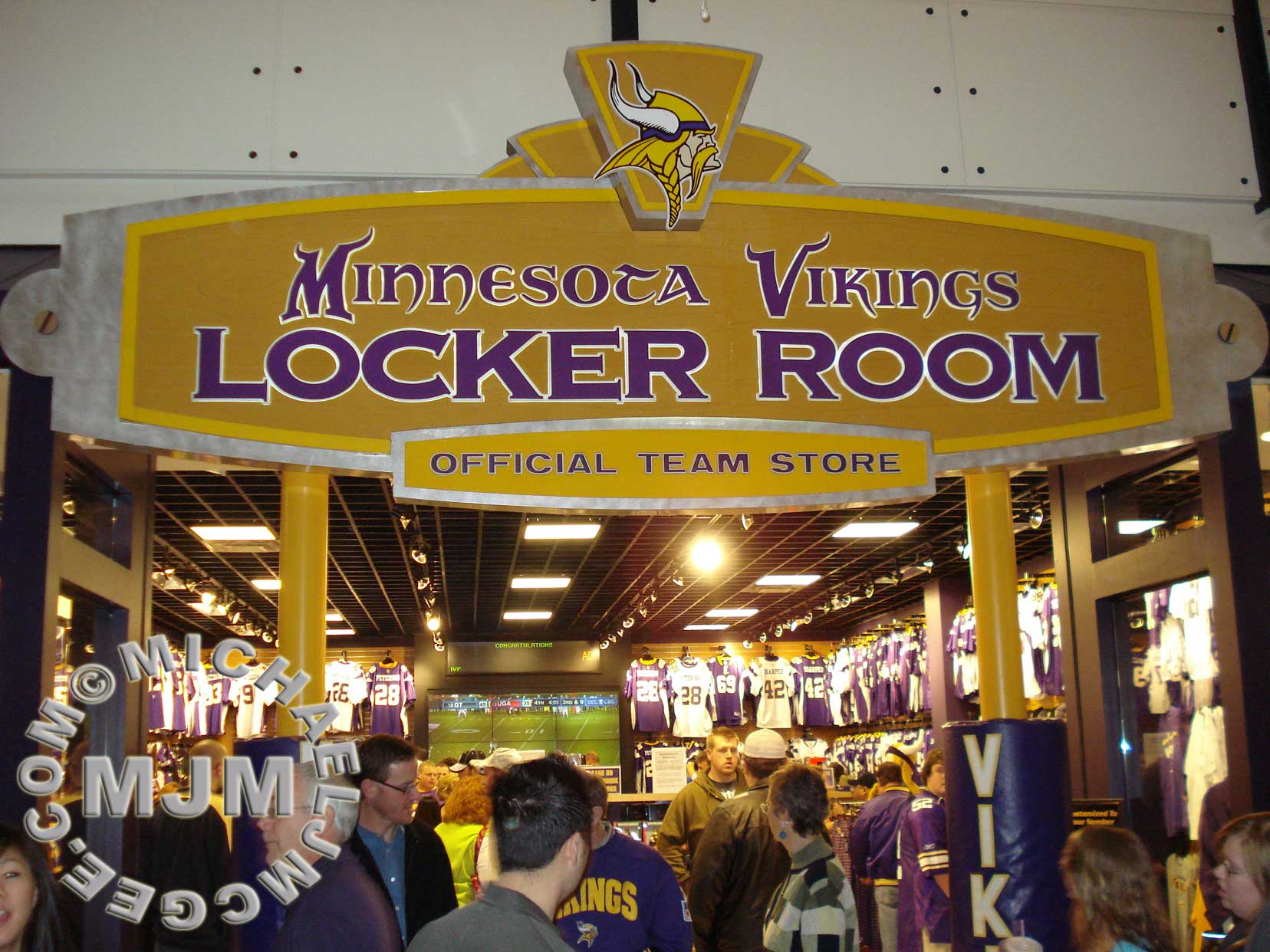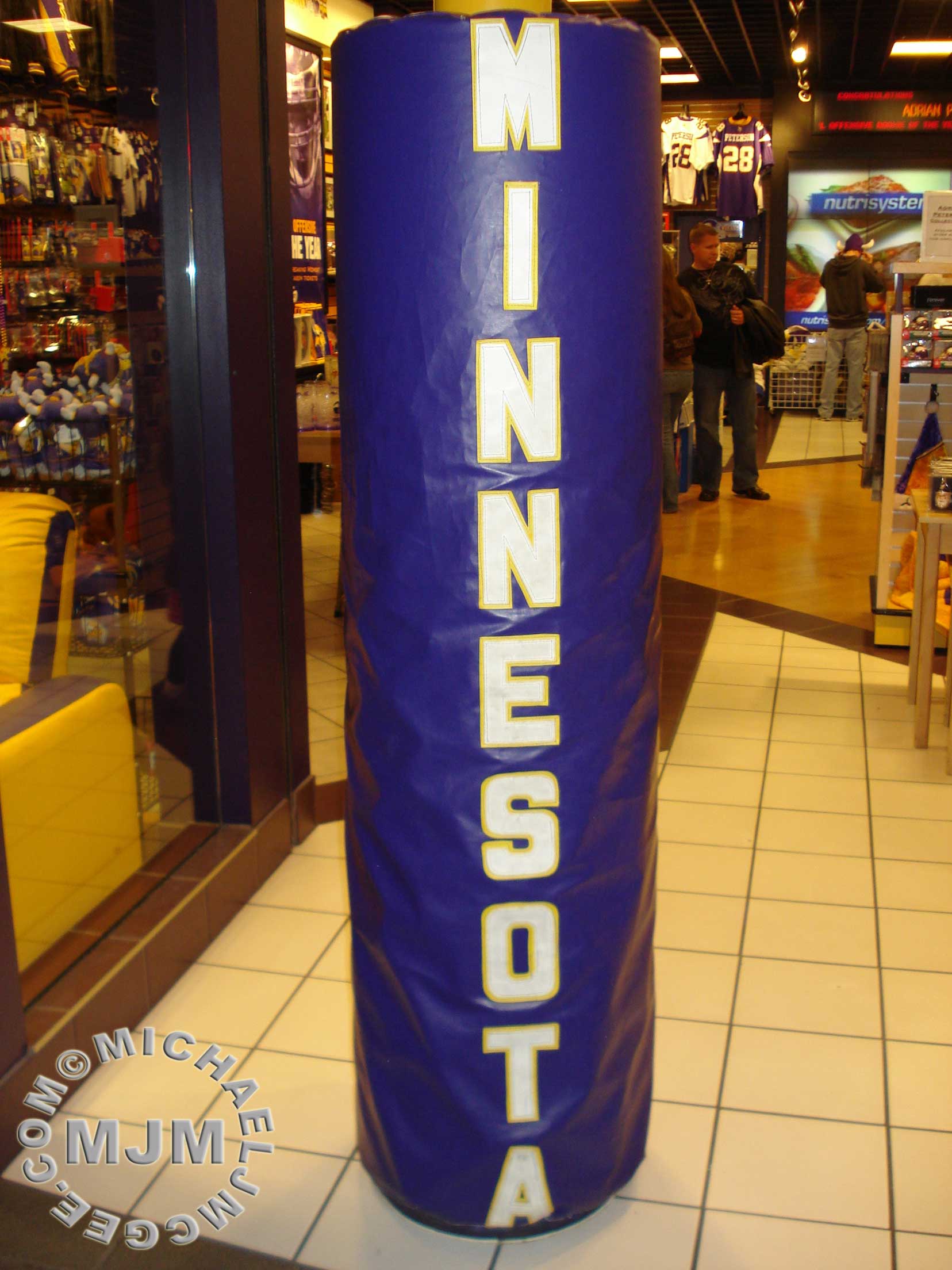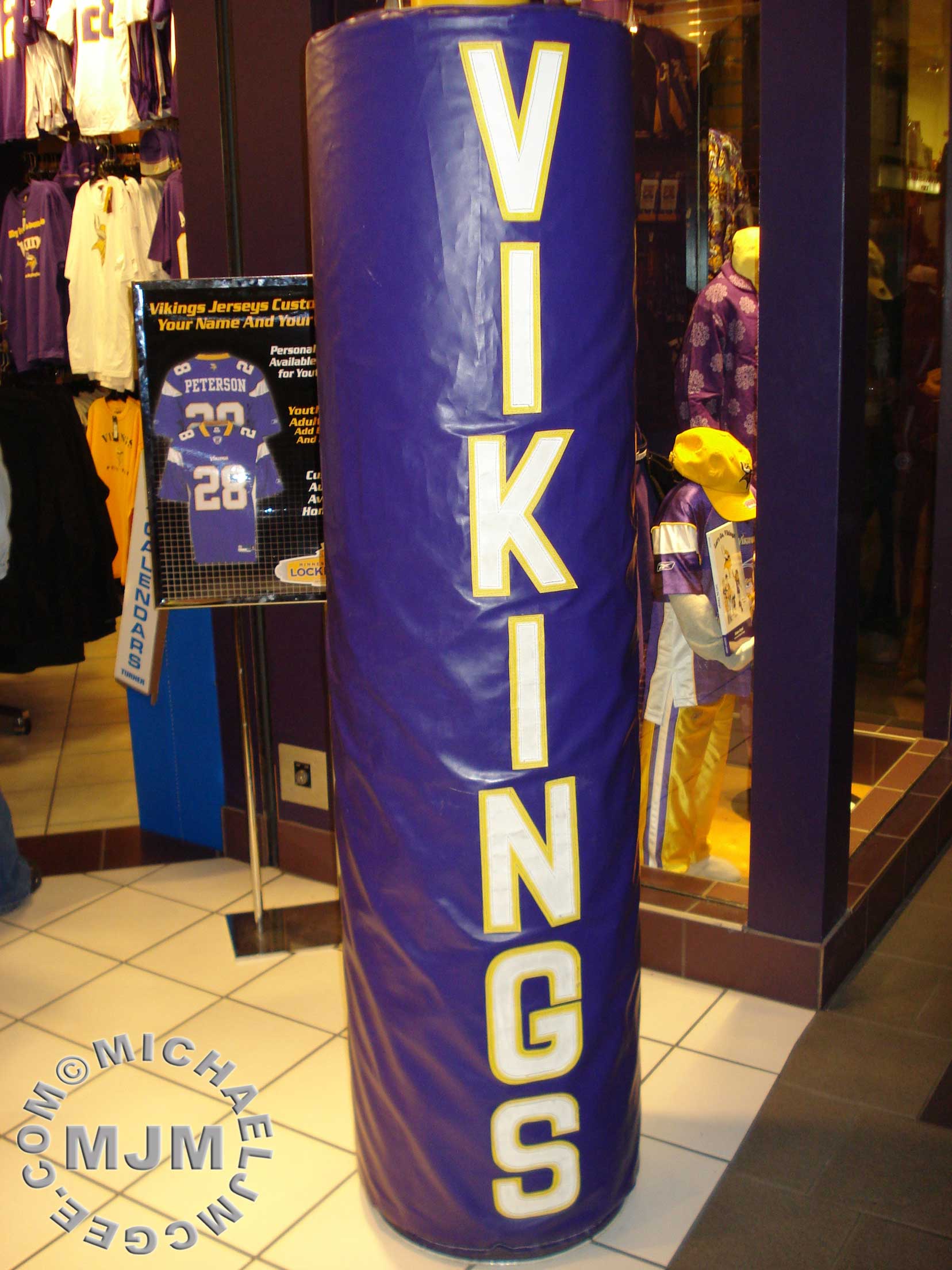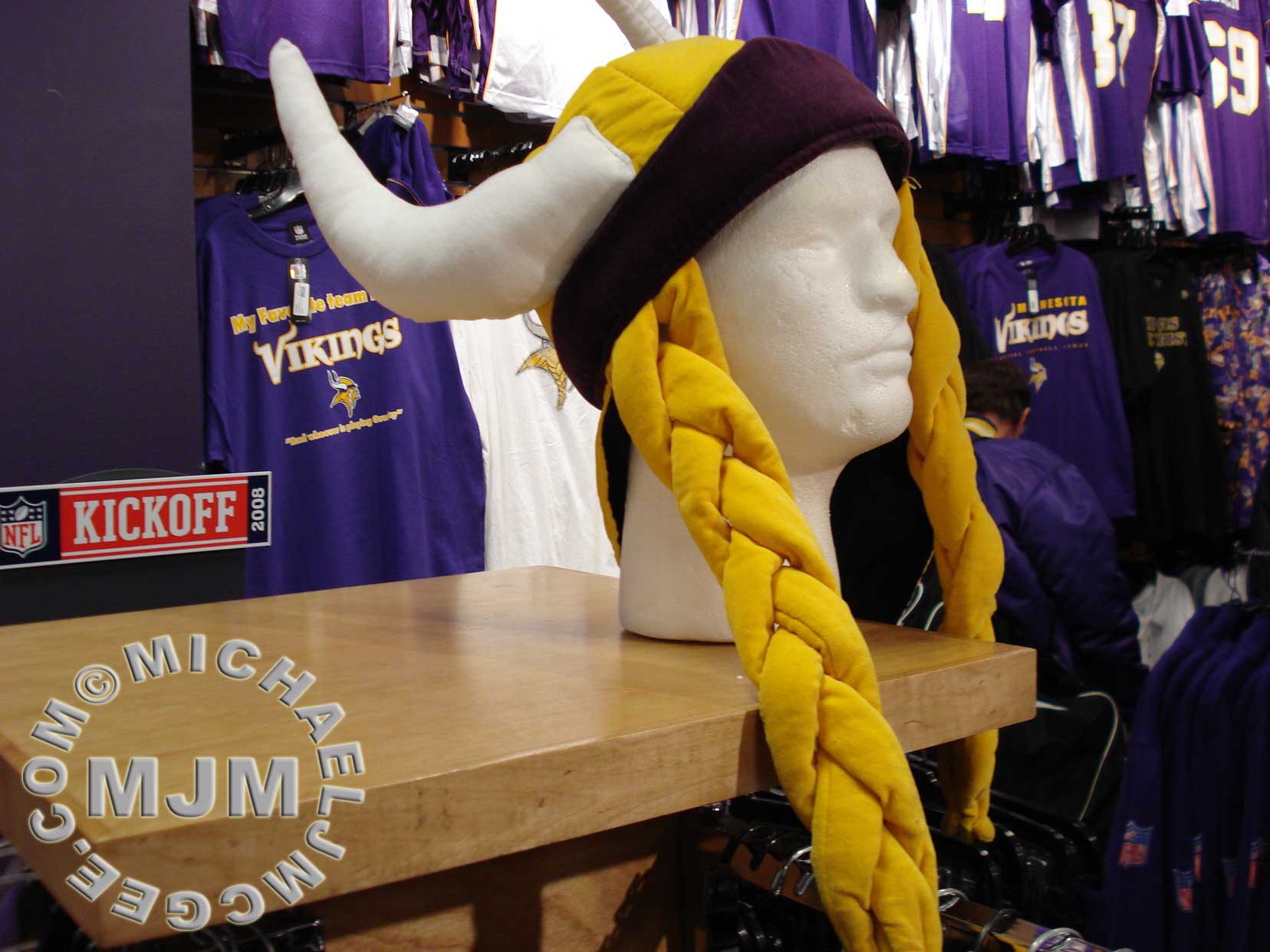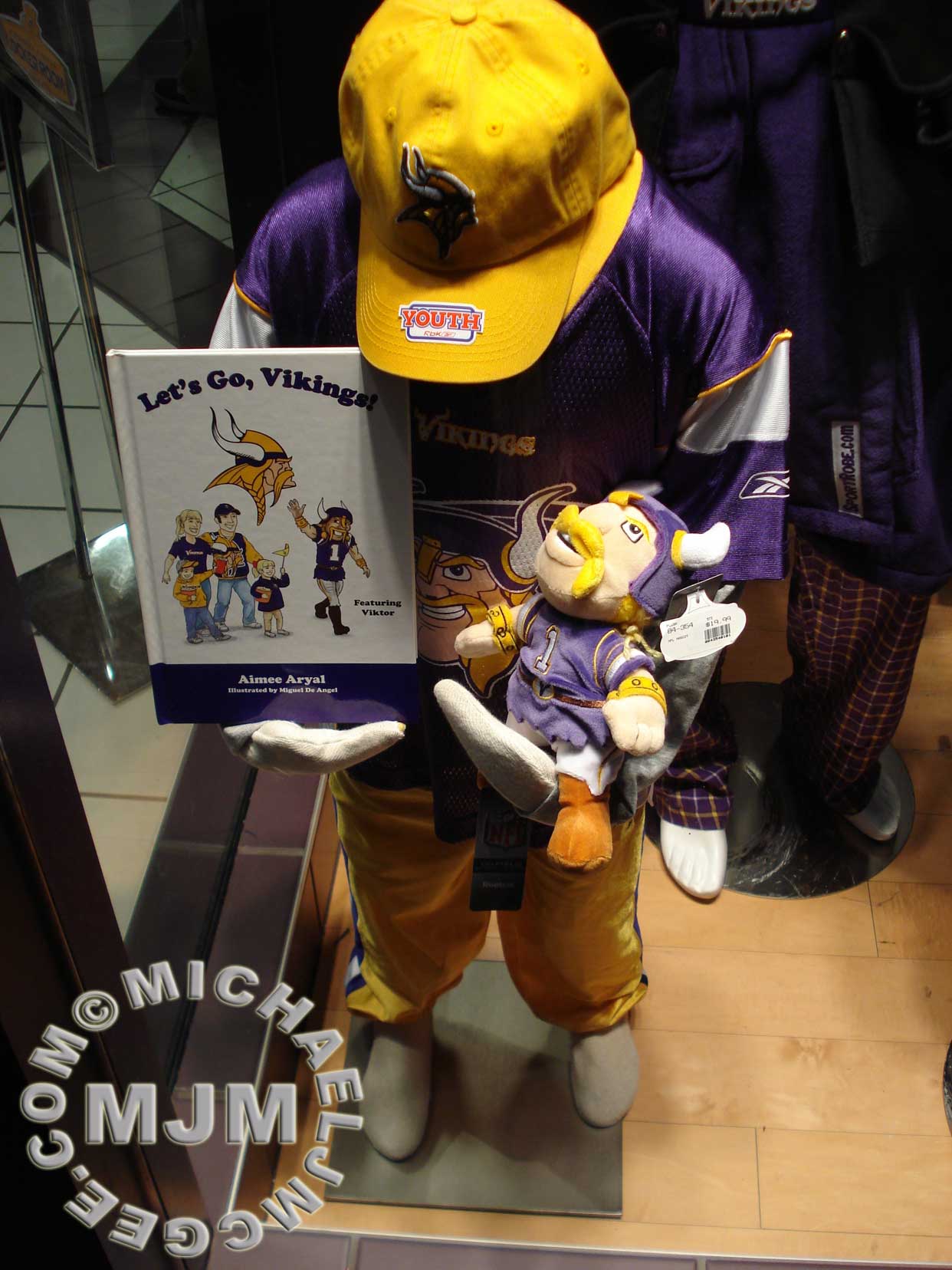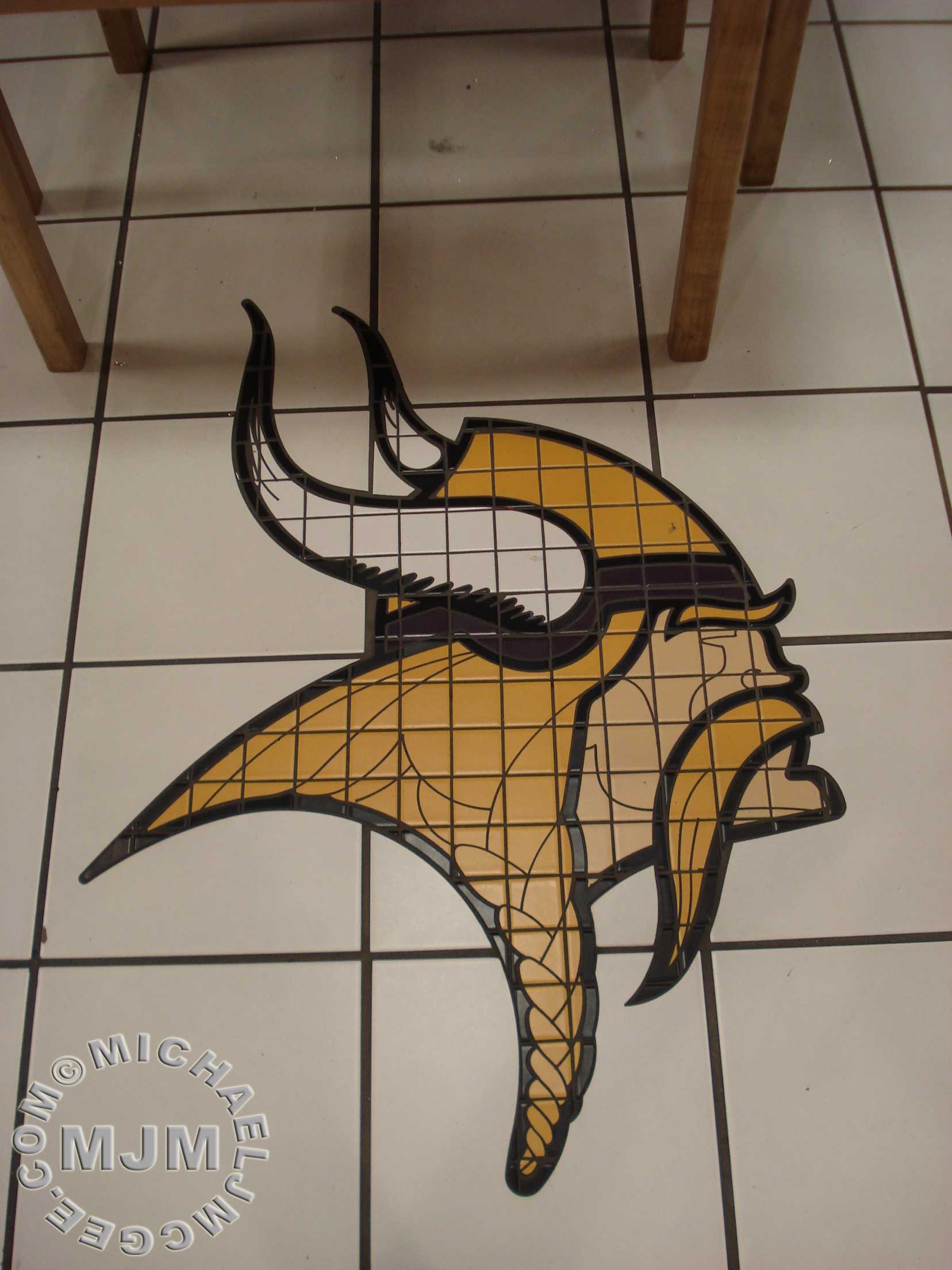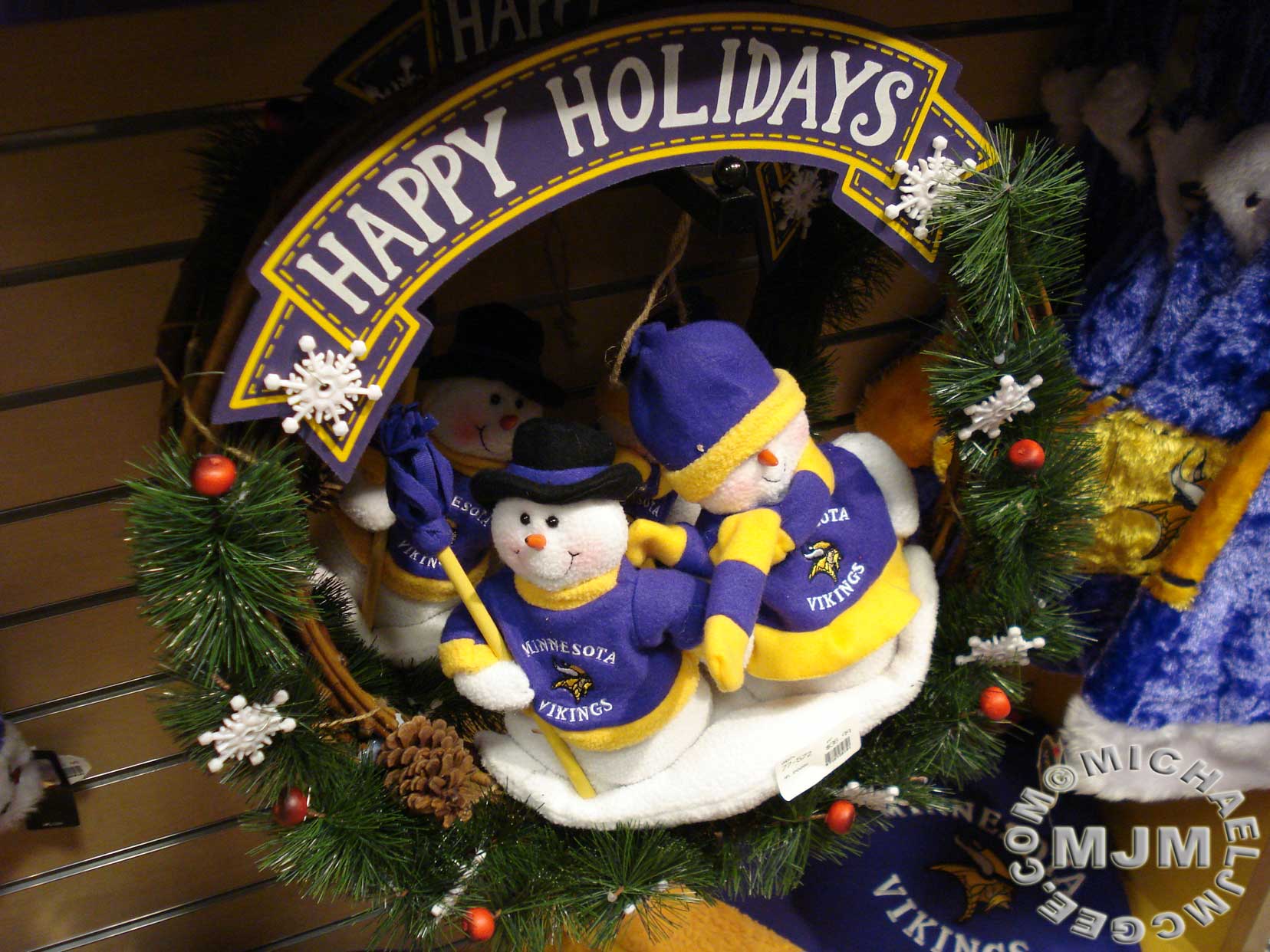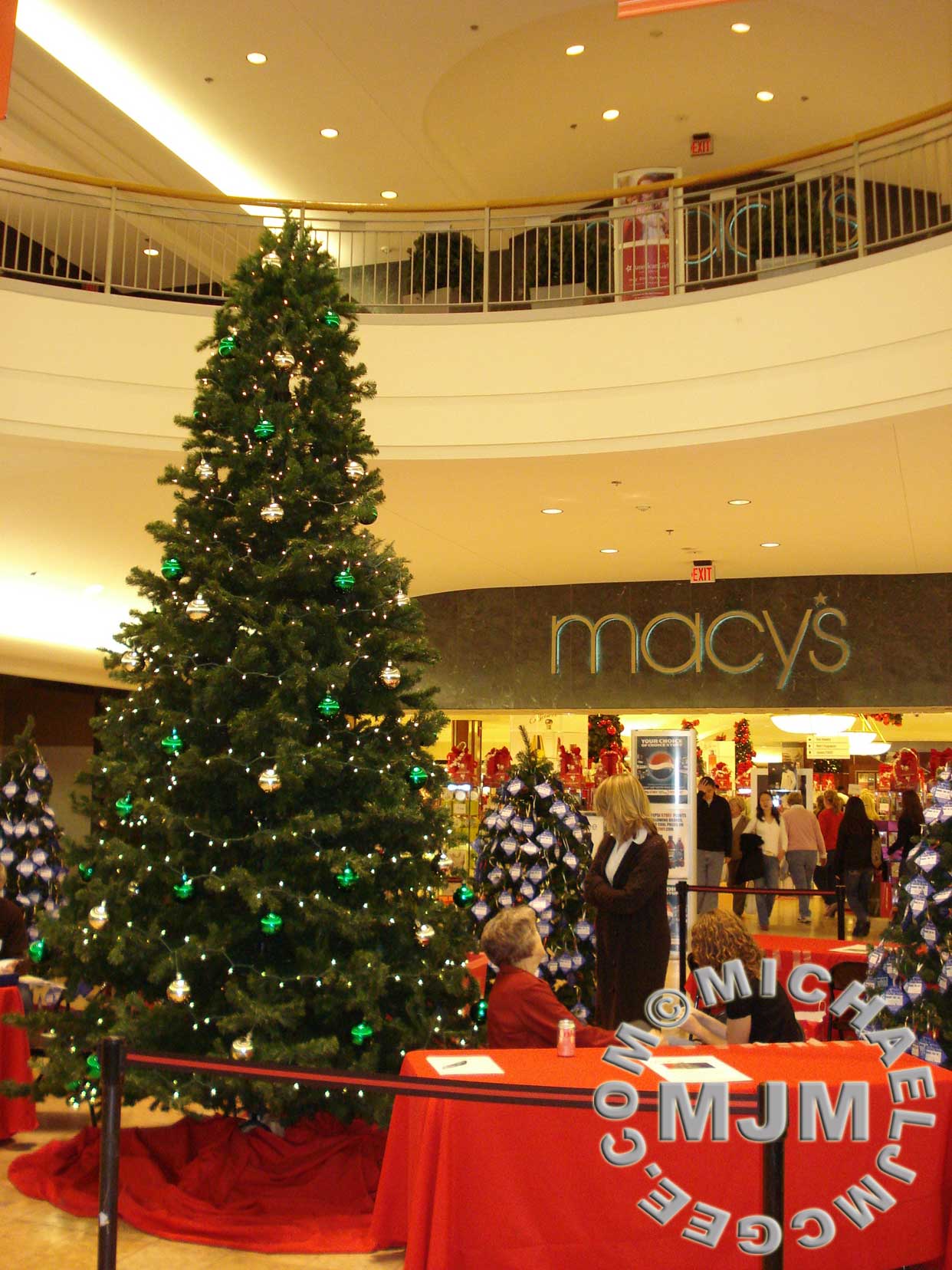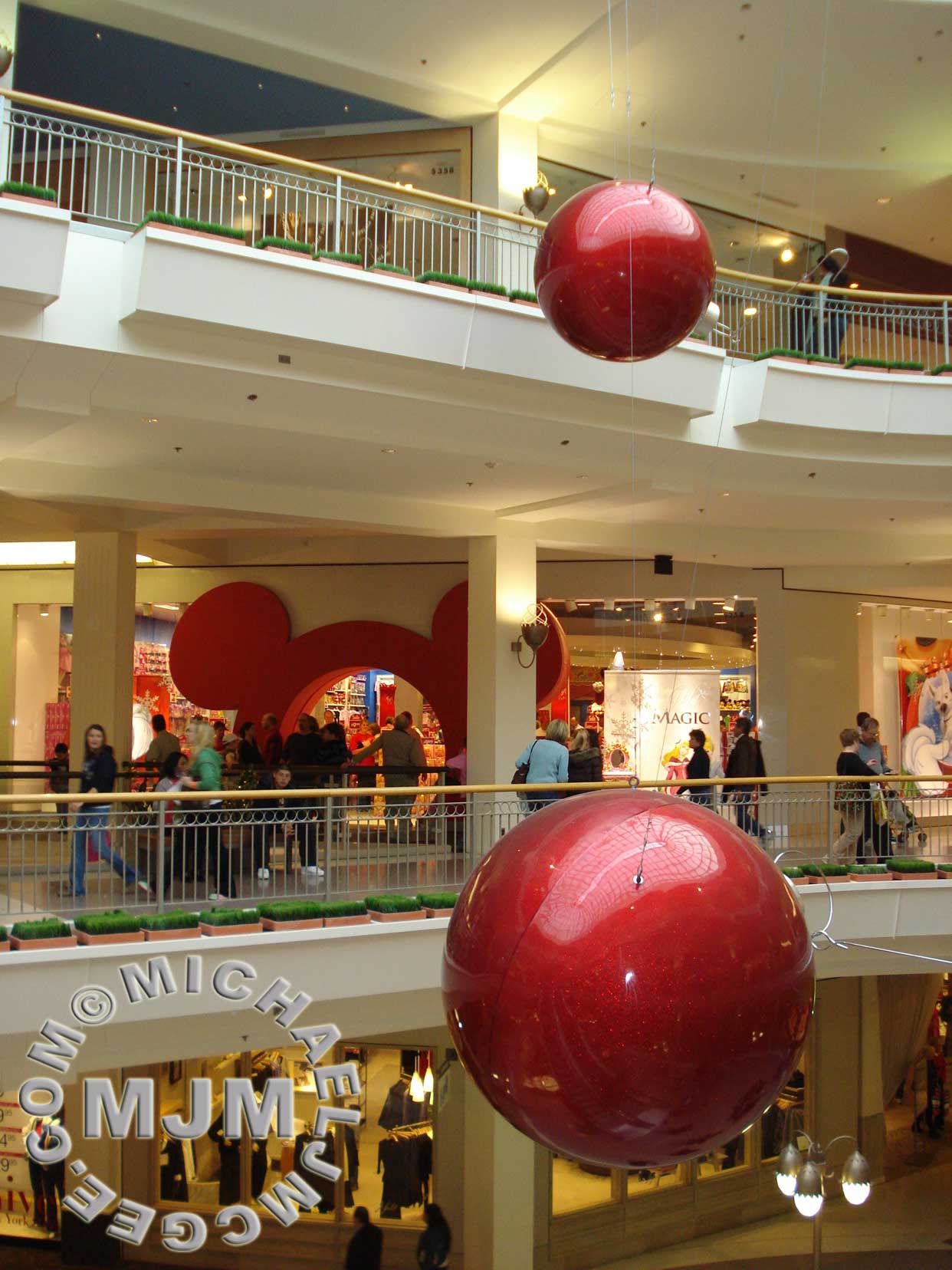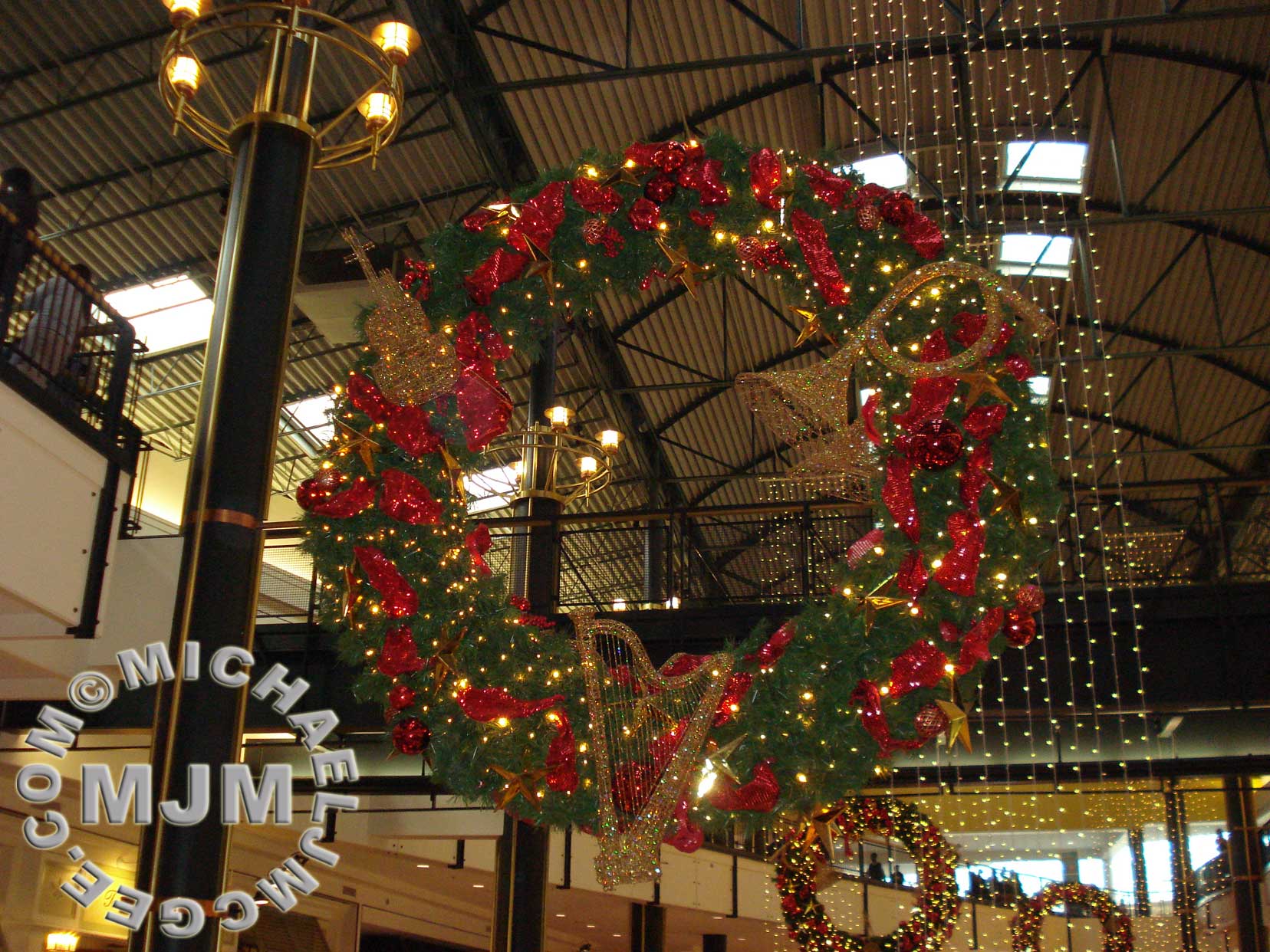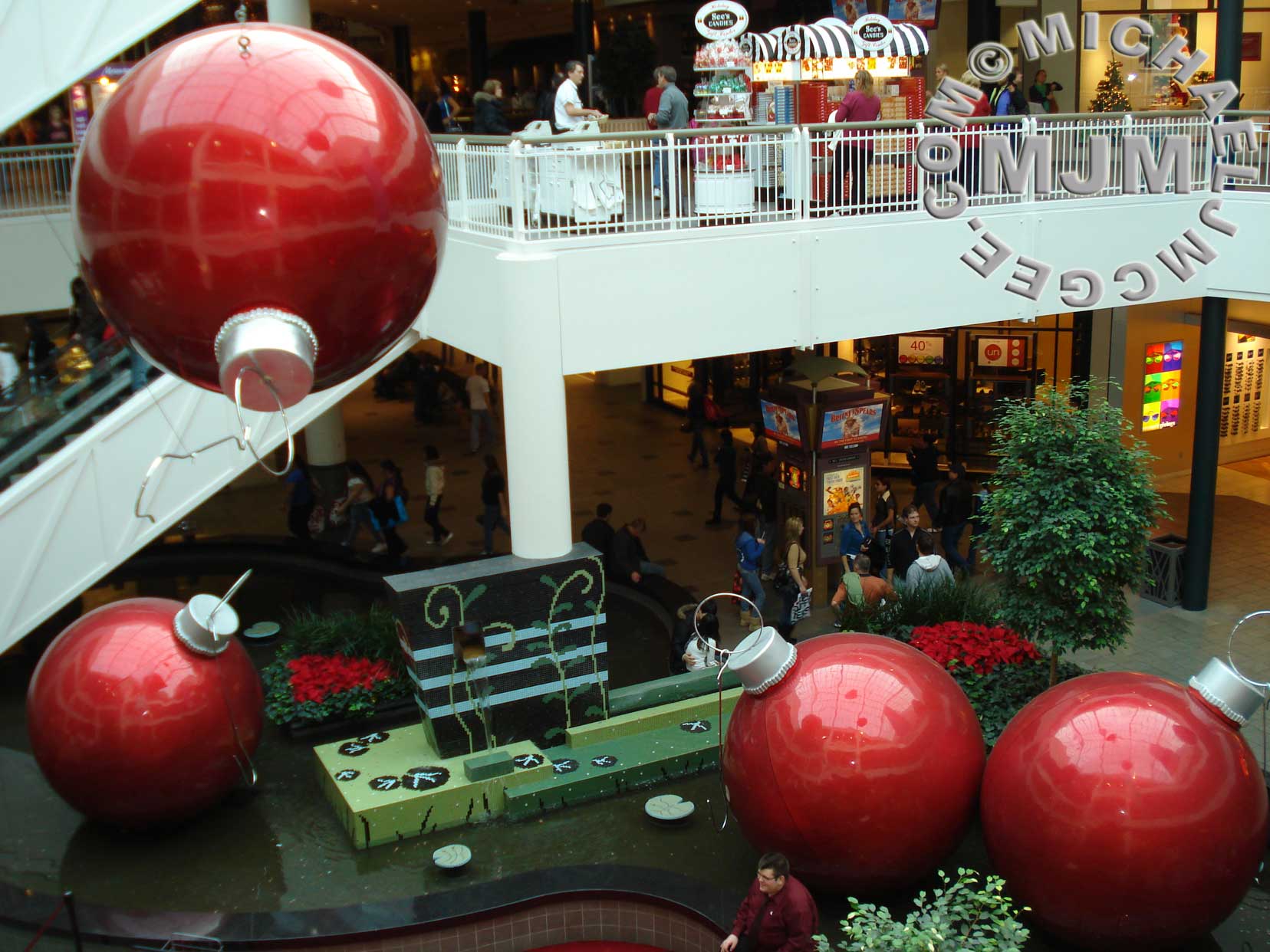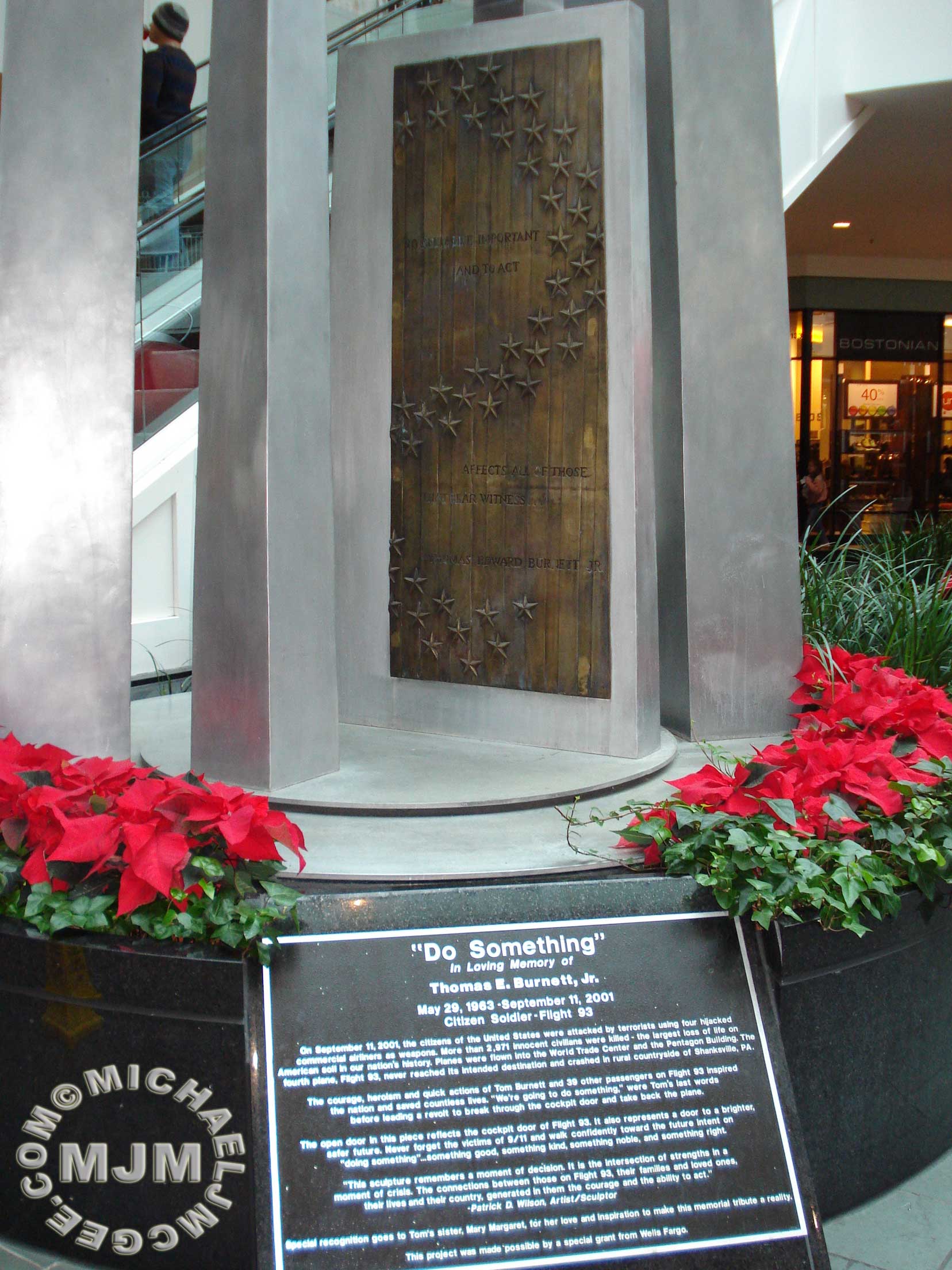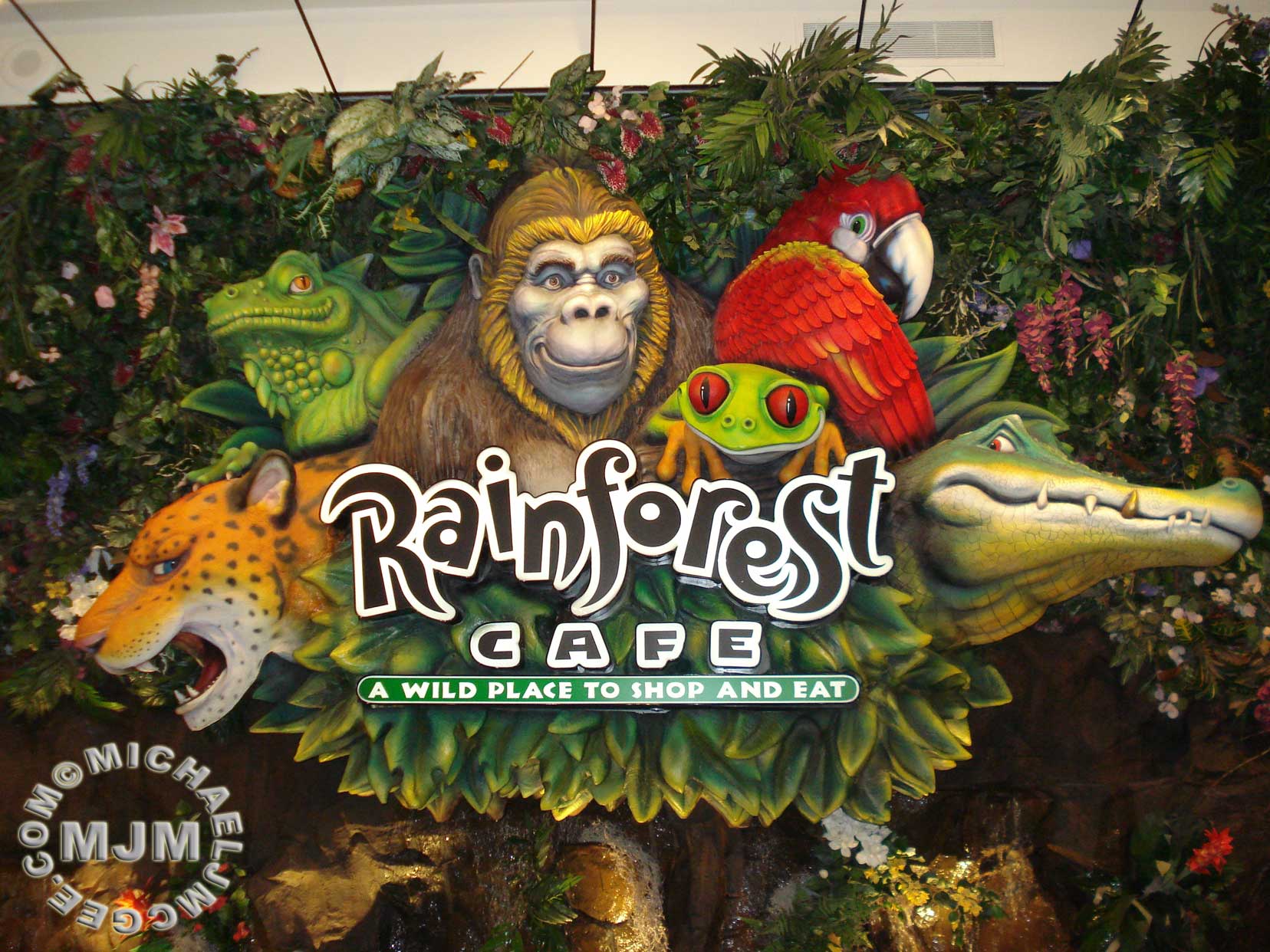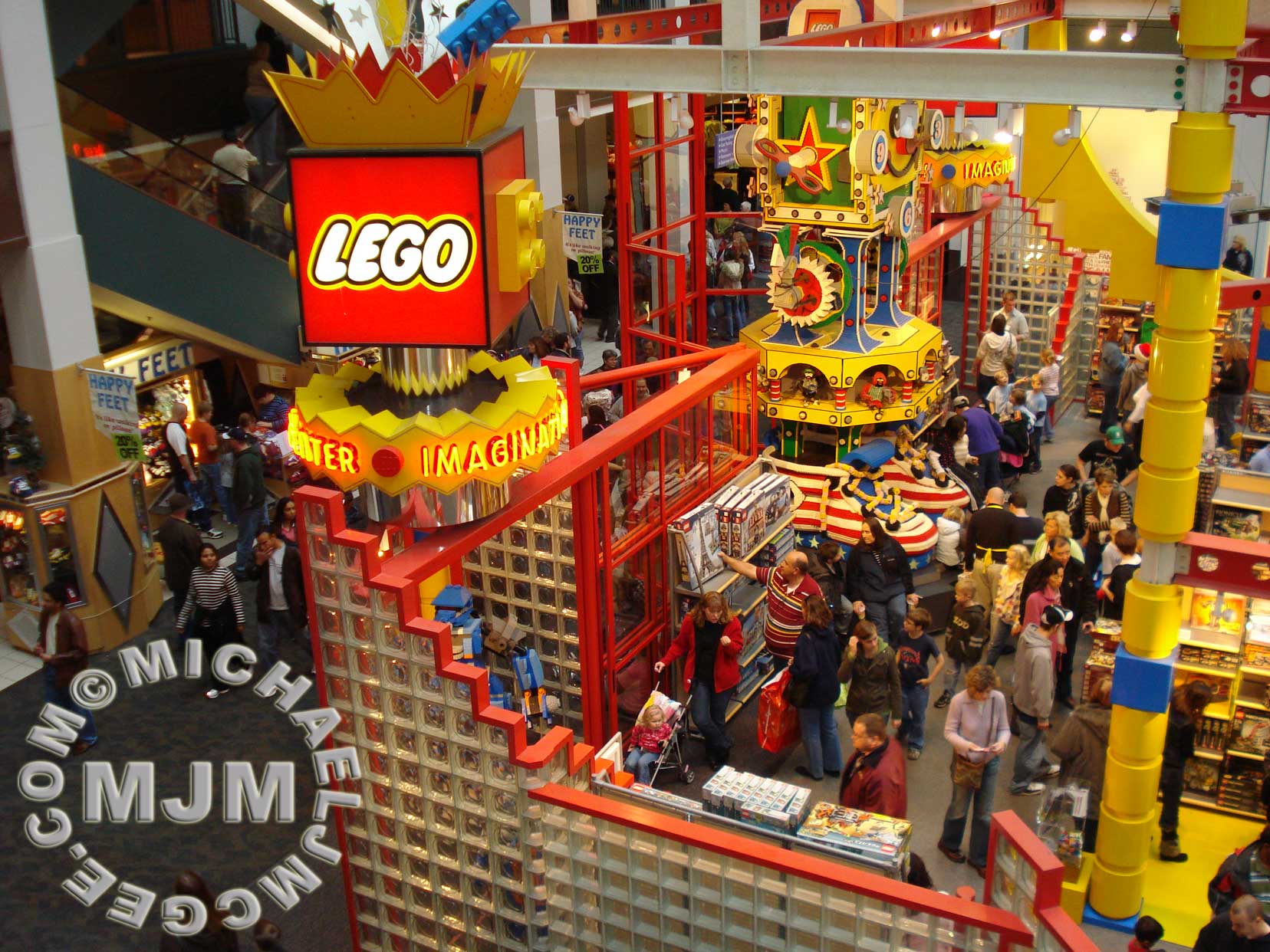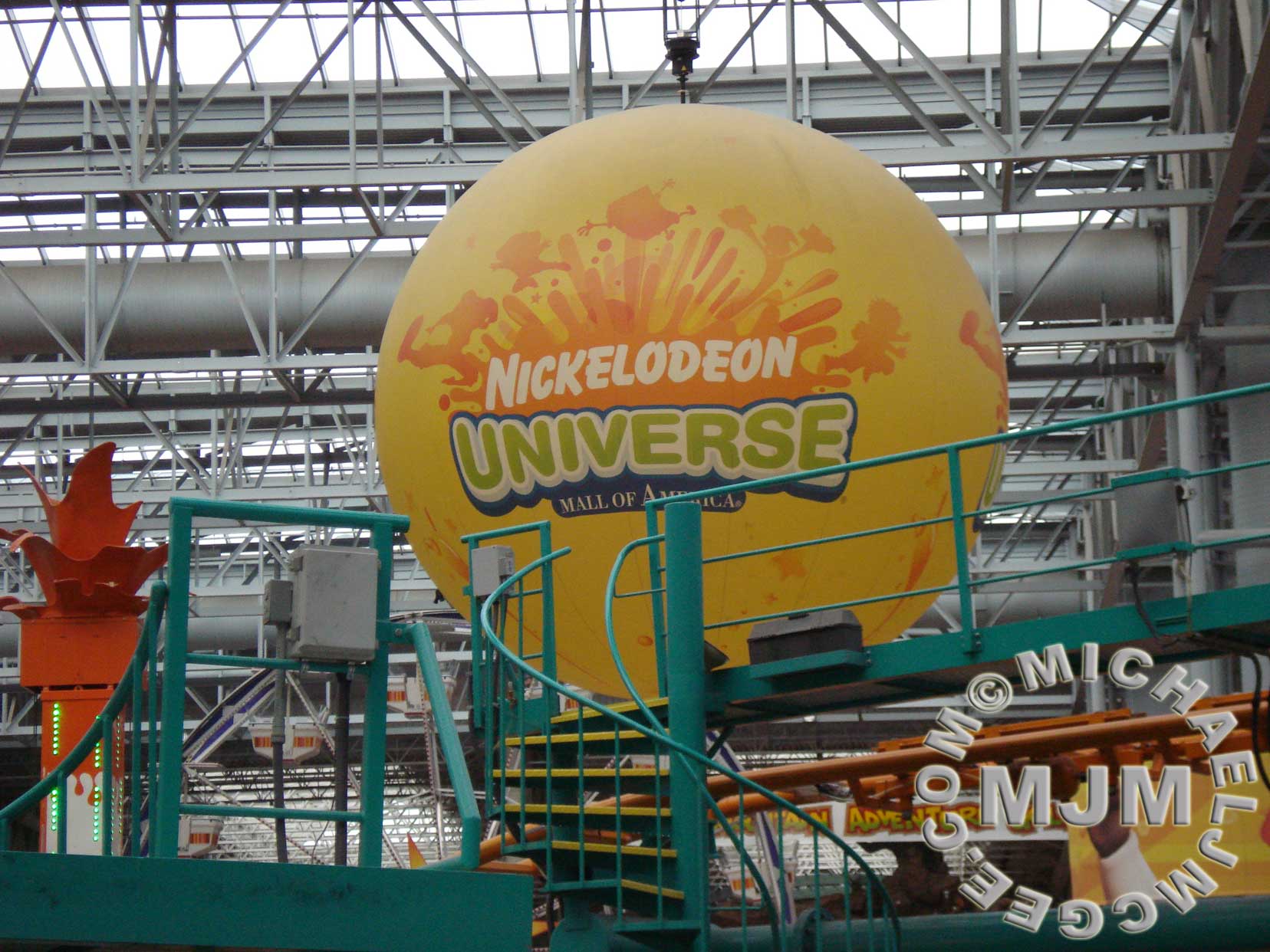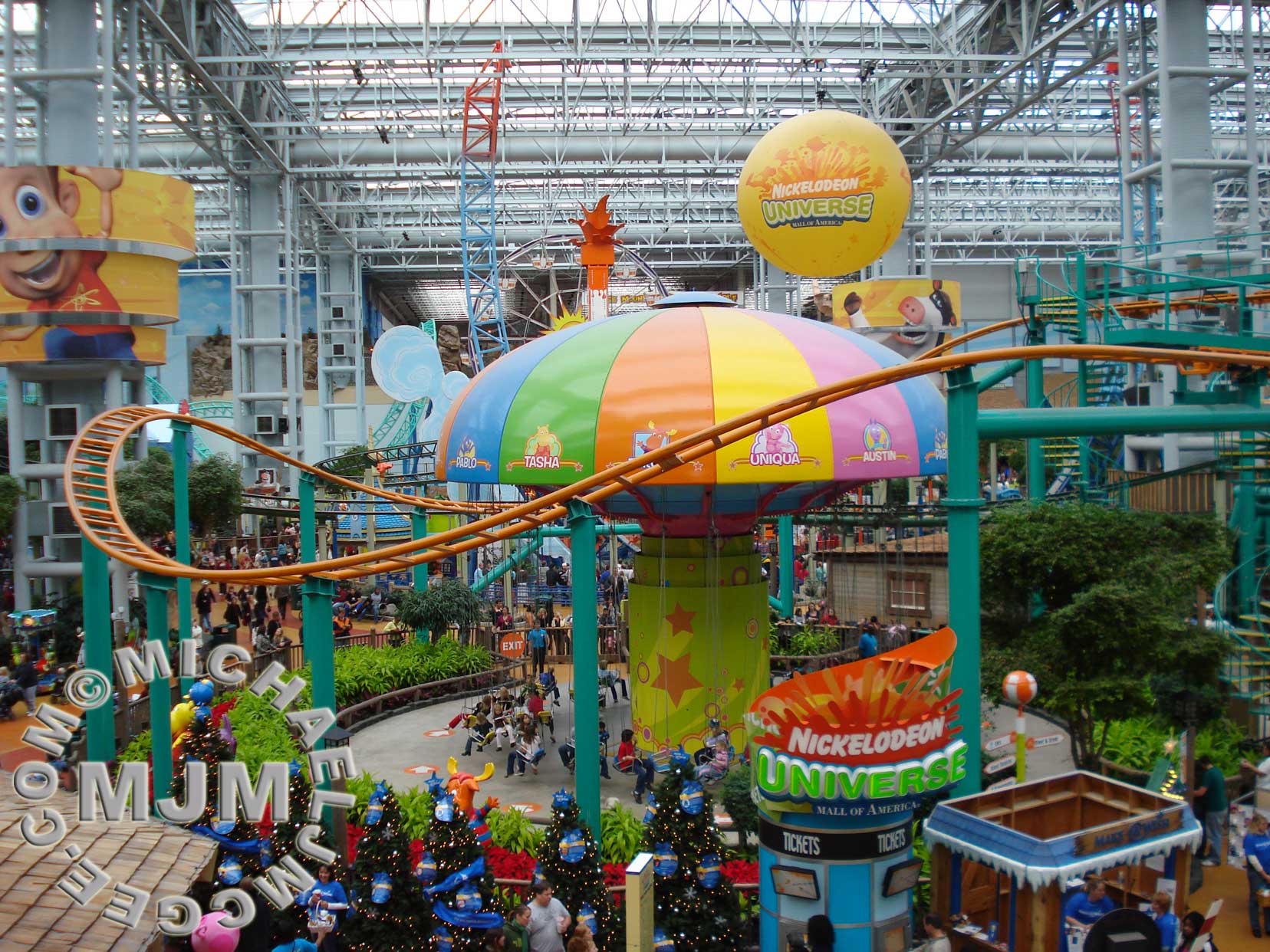 John Randle's ring of honor signing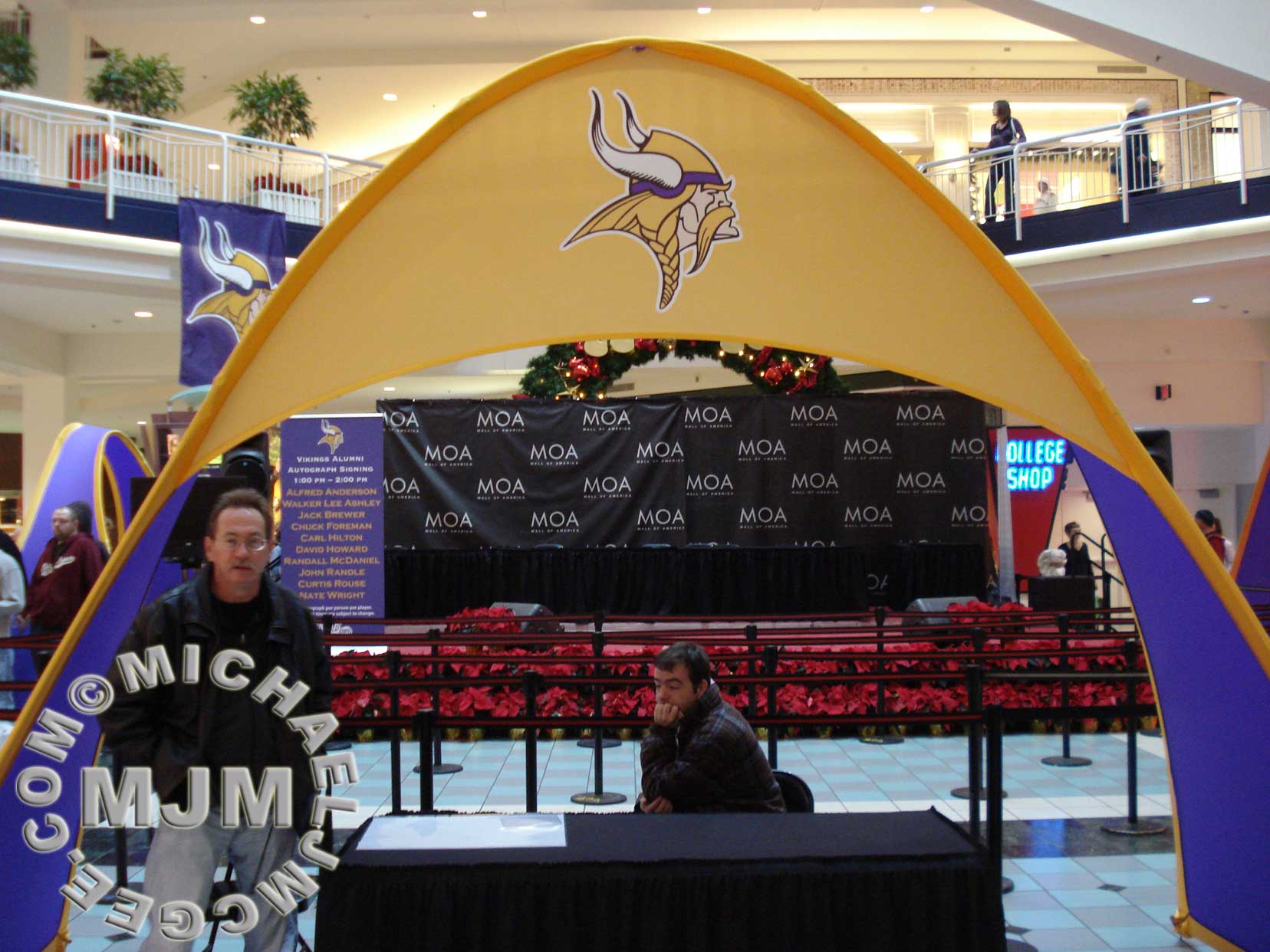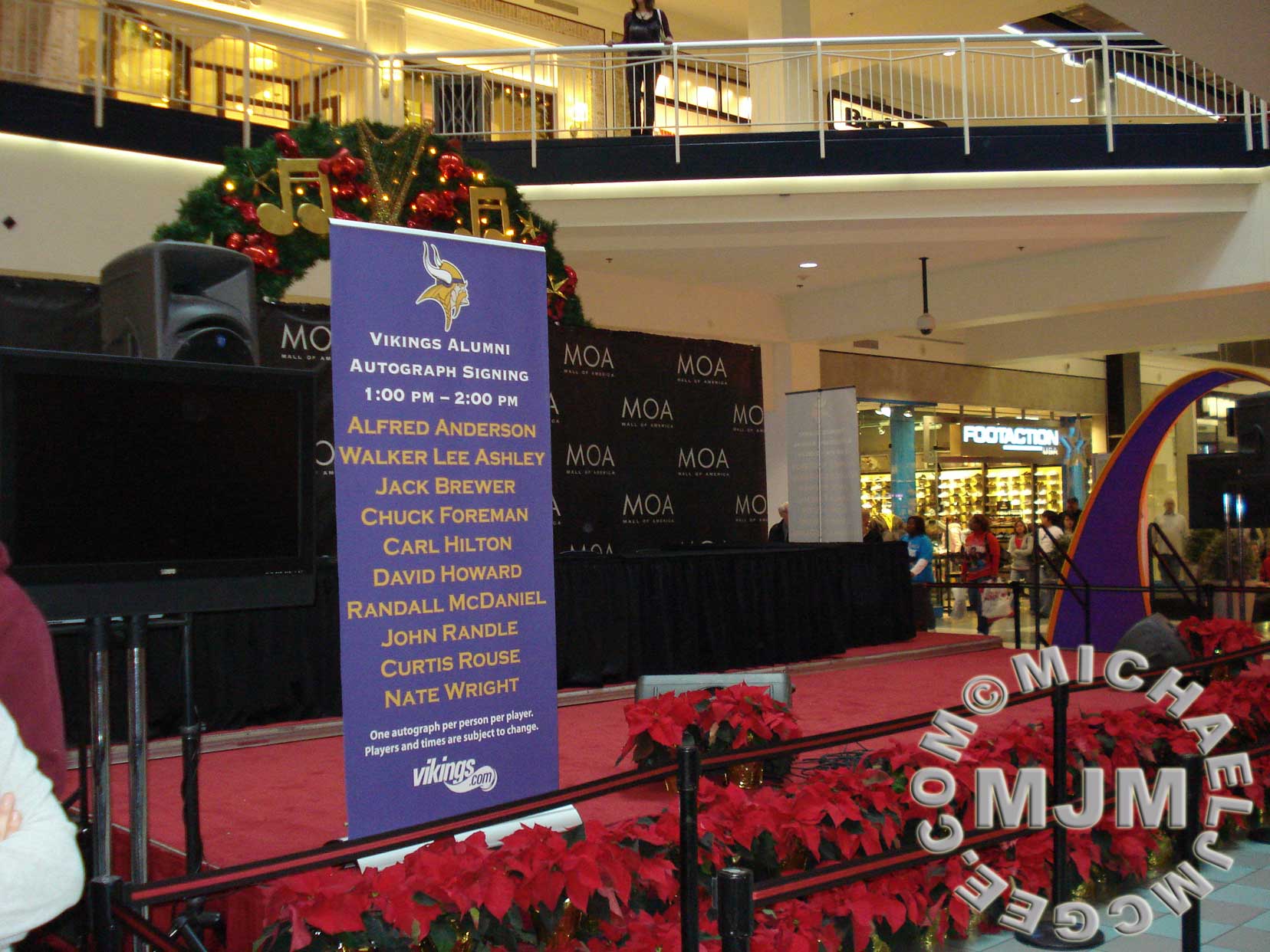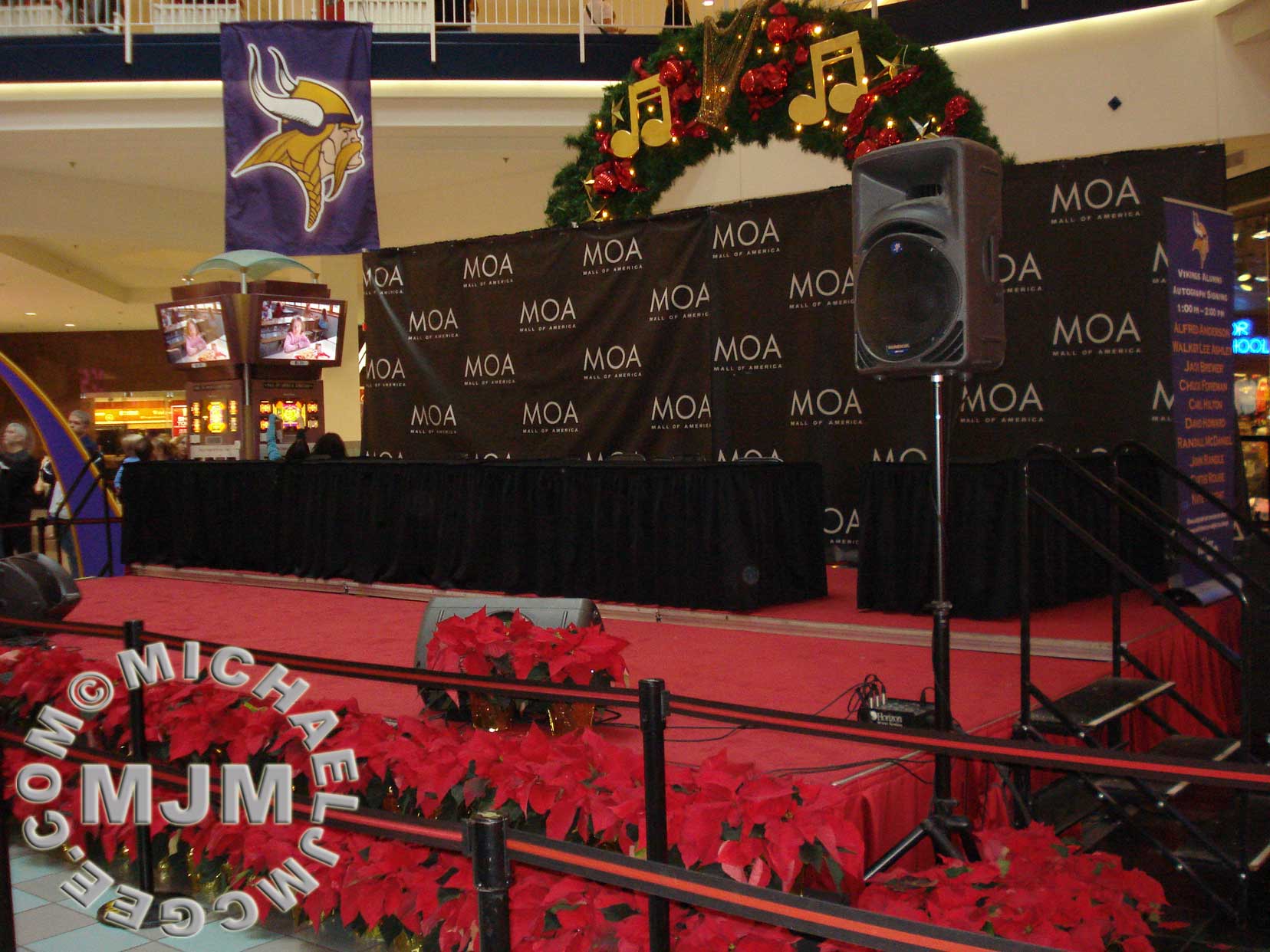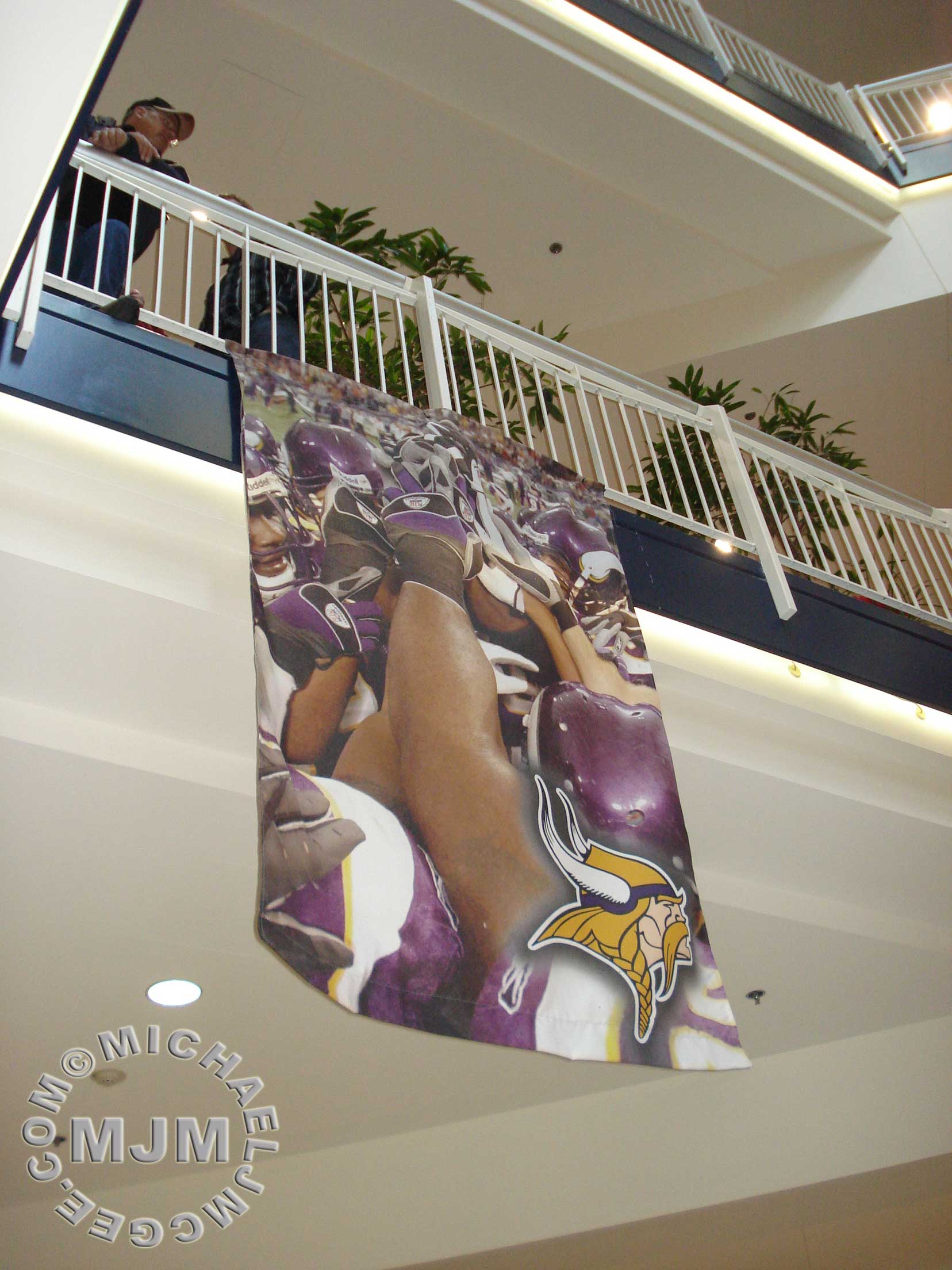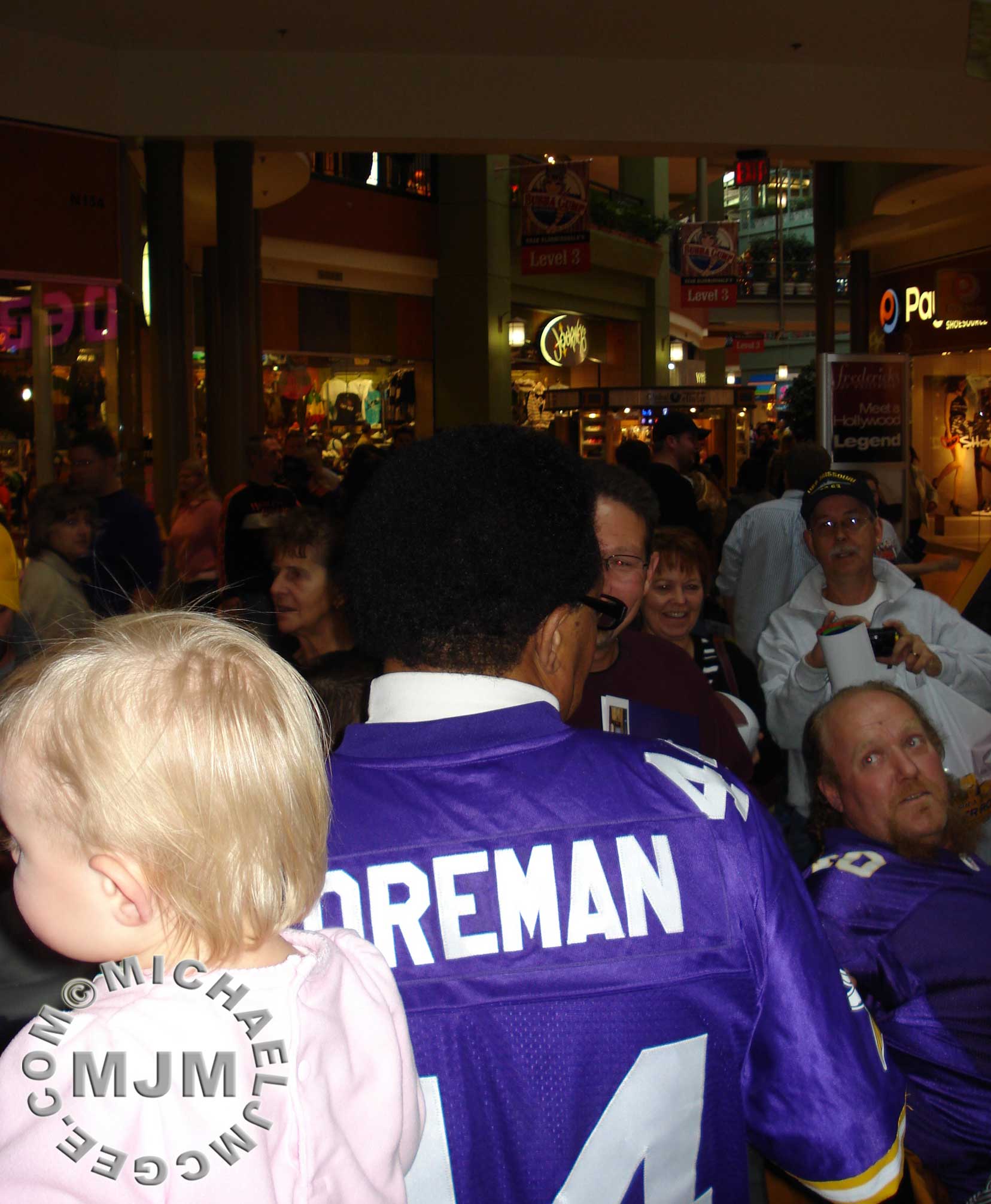 MOA Best Buy rotunda Chuck Forman arrives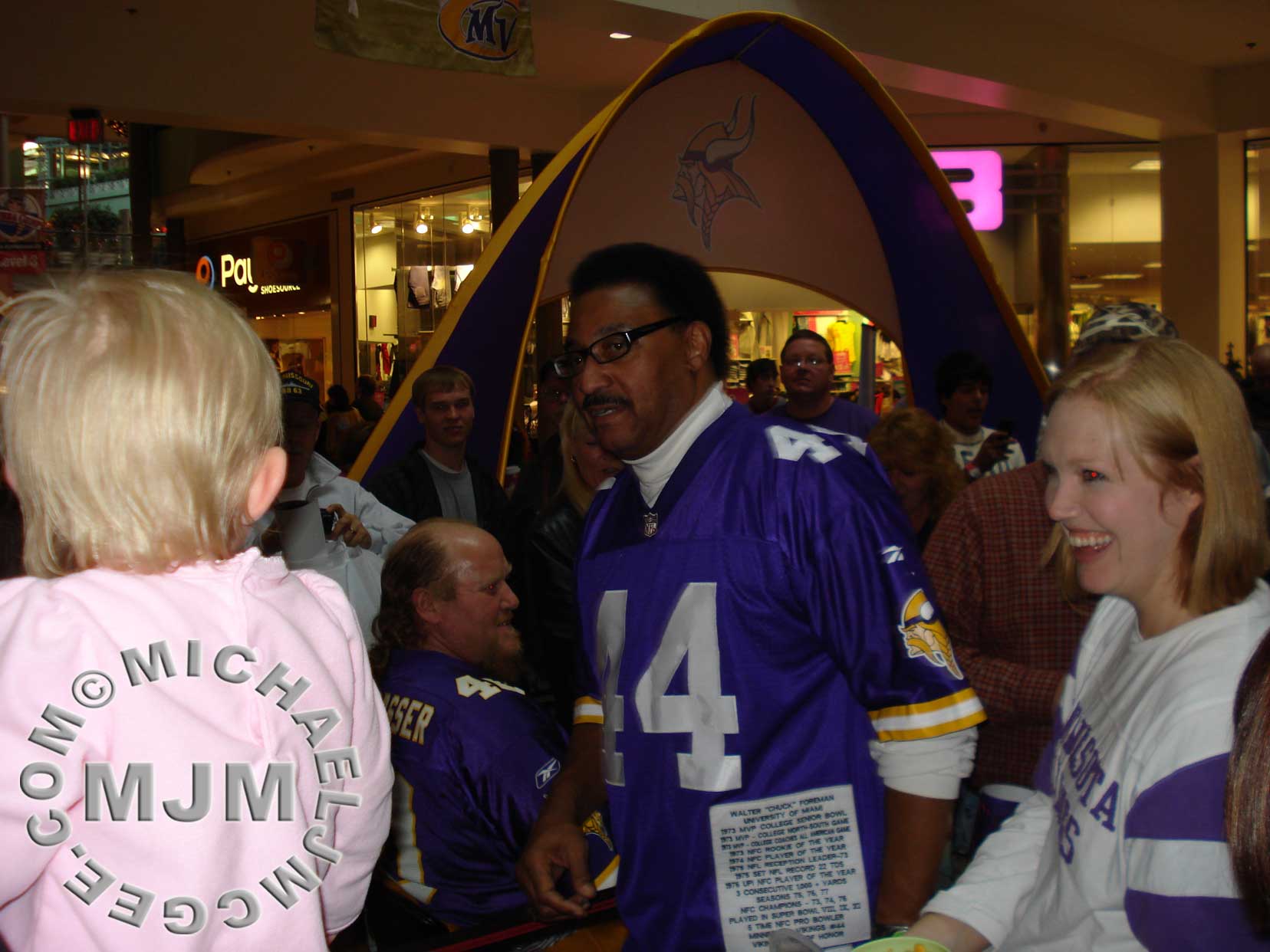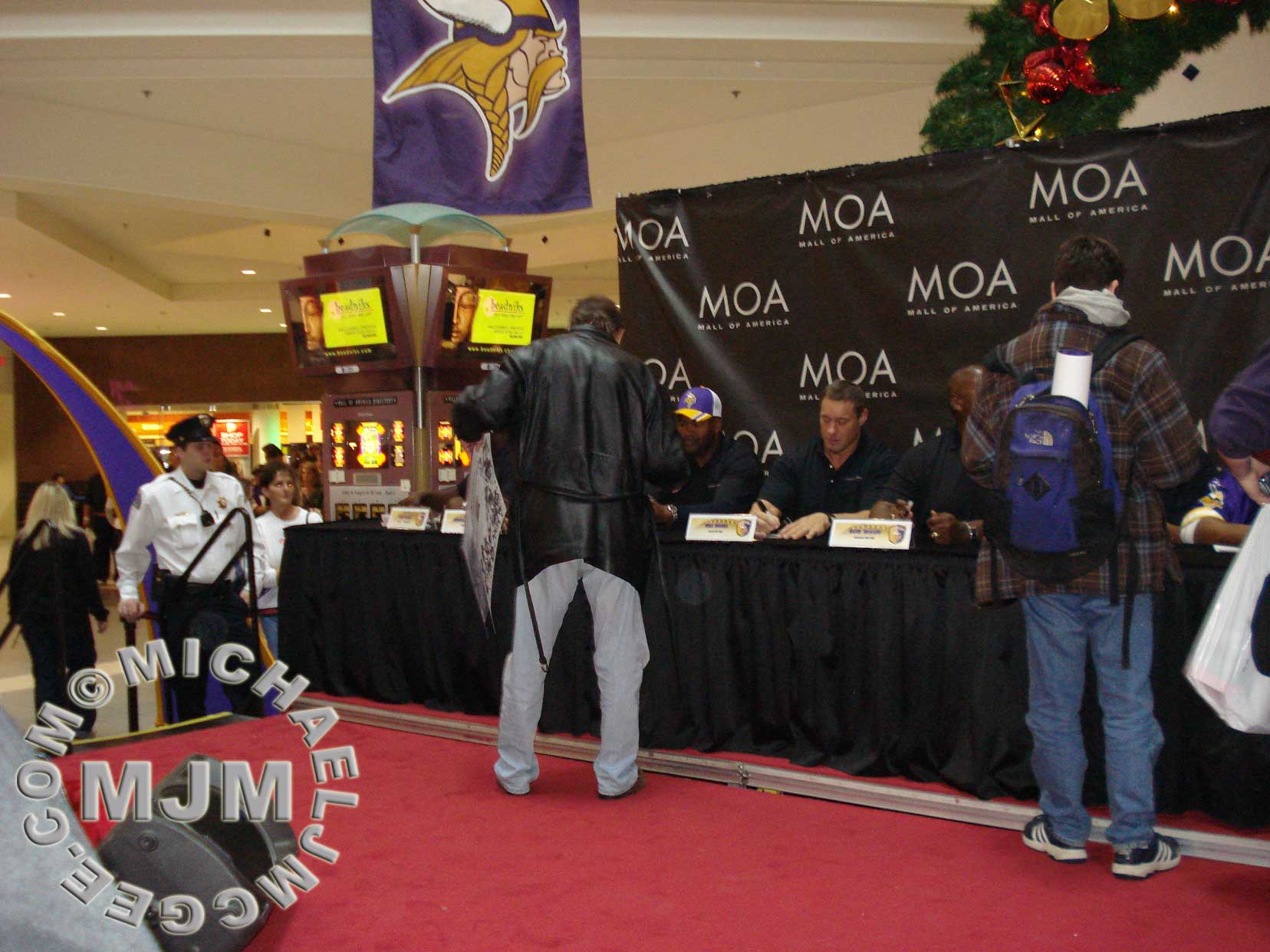 The signing begins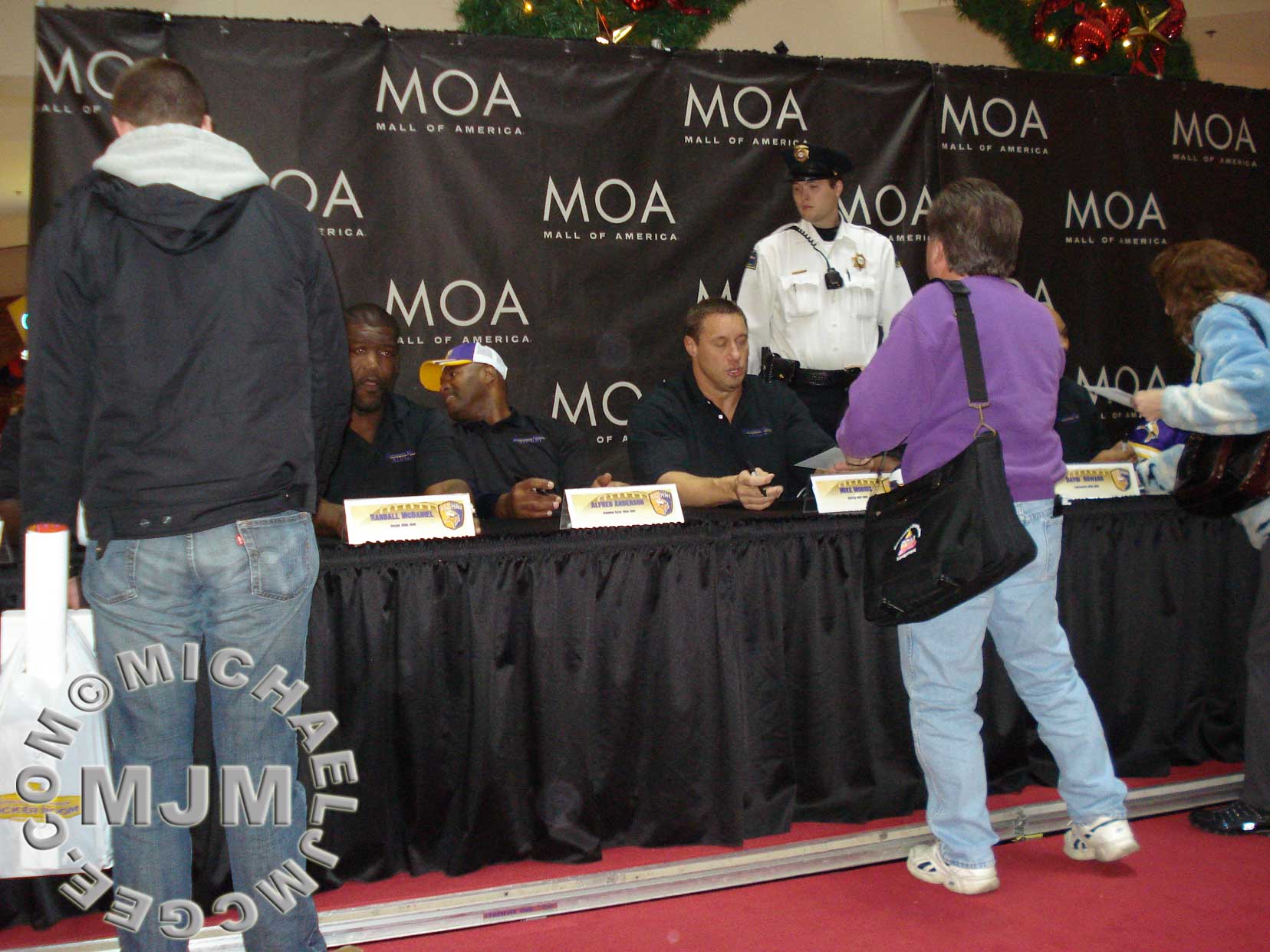 Randall McDaniel, Alfred Anderson & Mike Morris L - R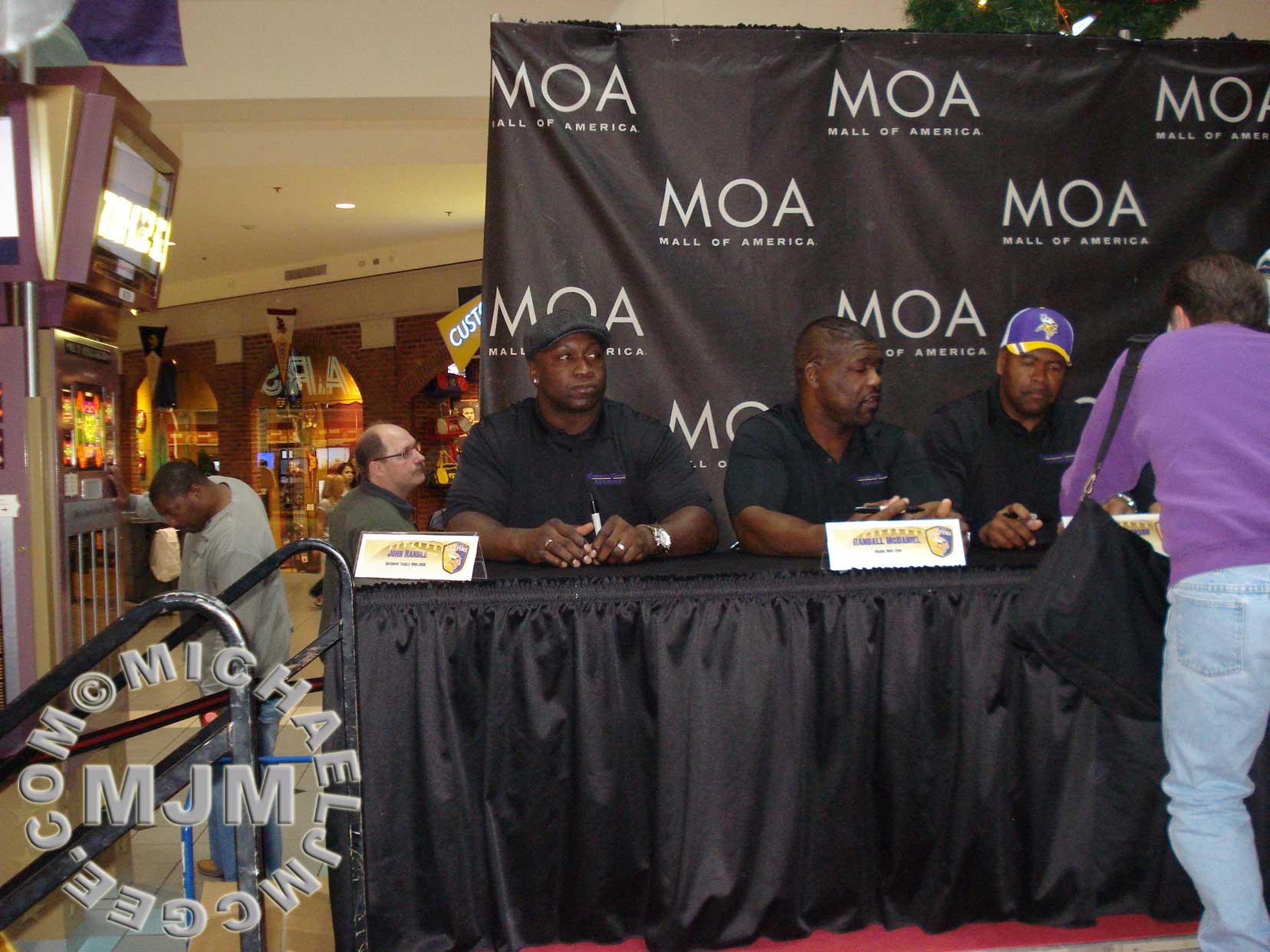 "The Man" John Randle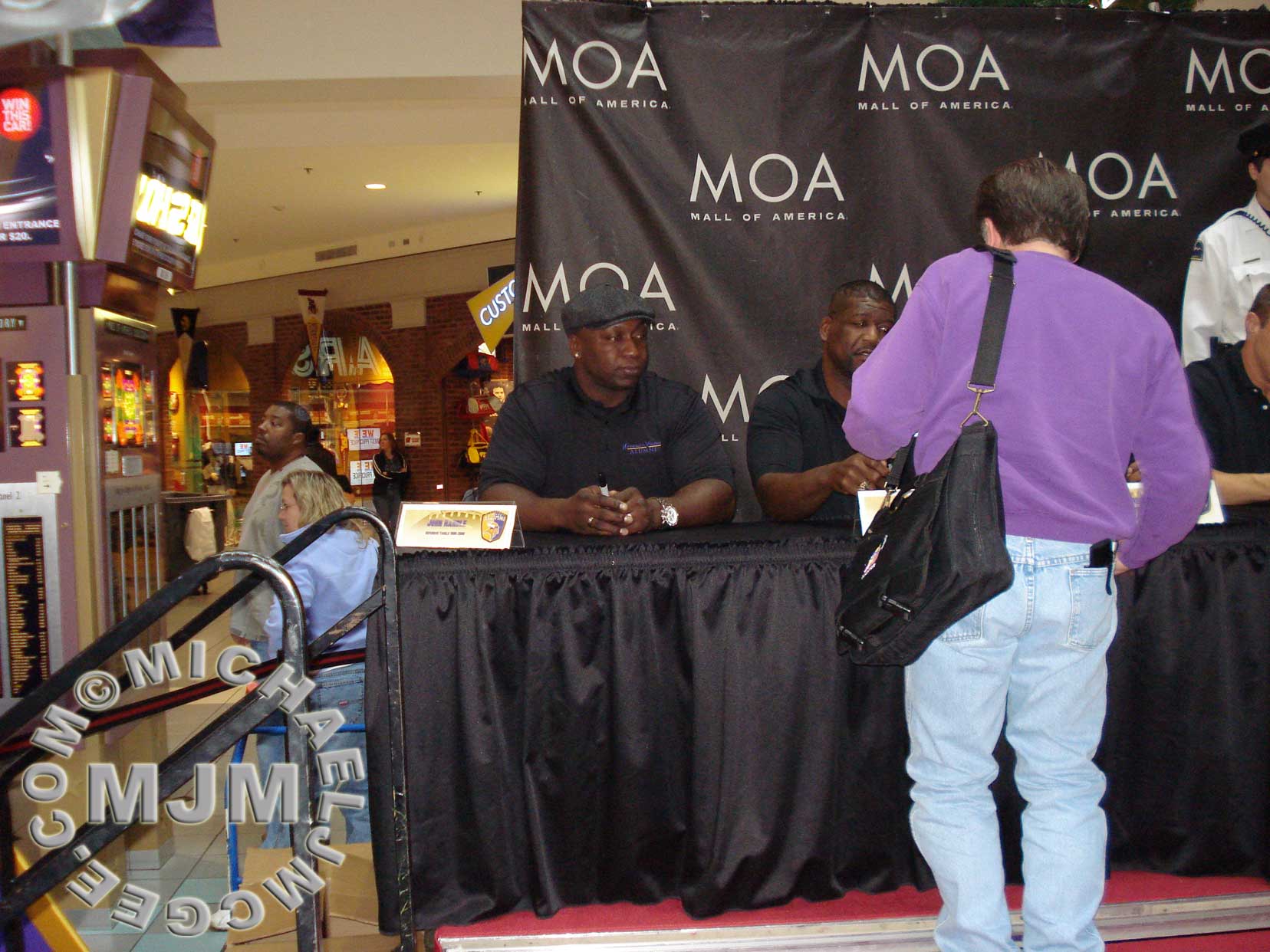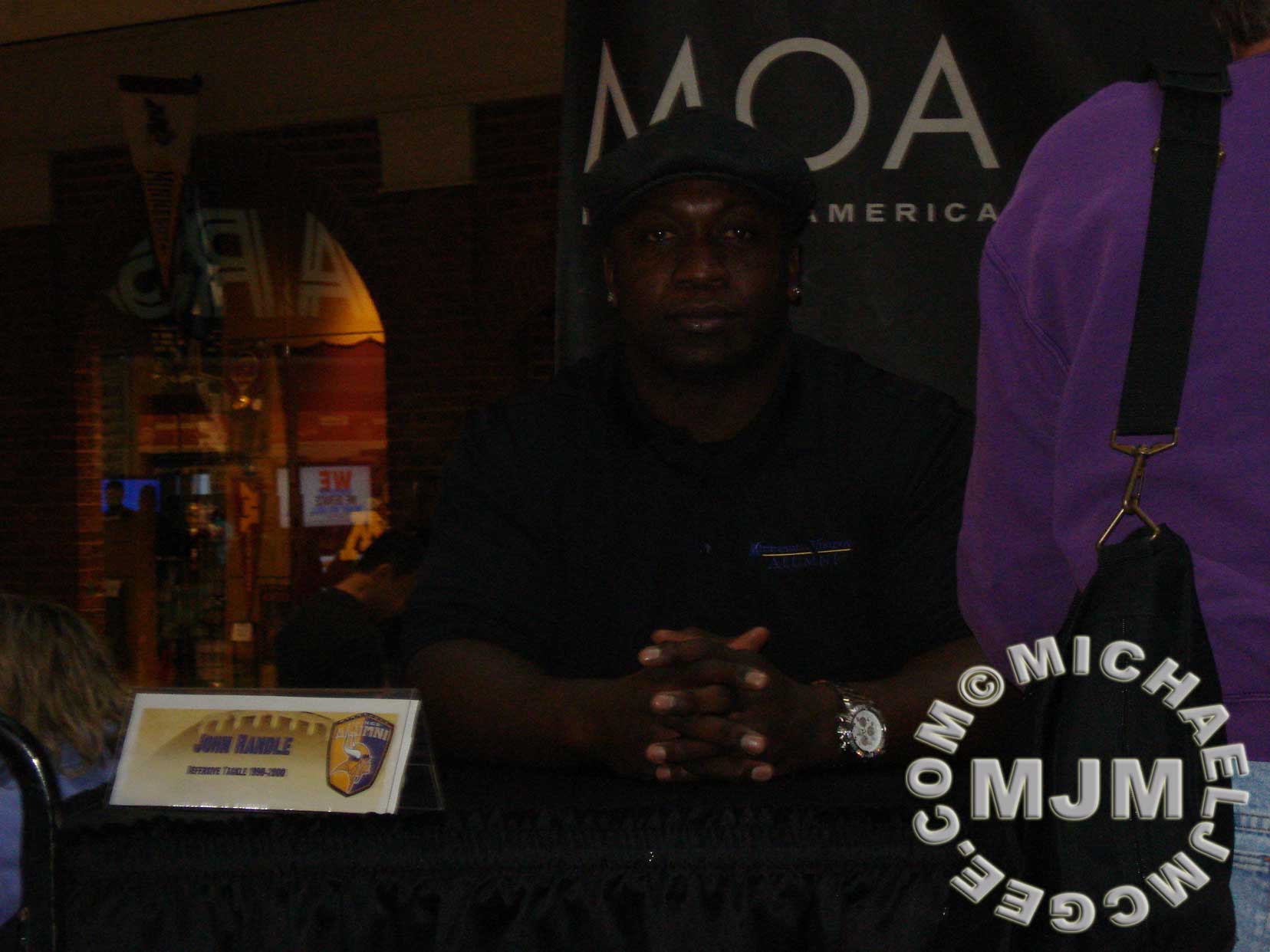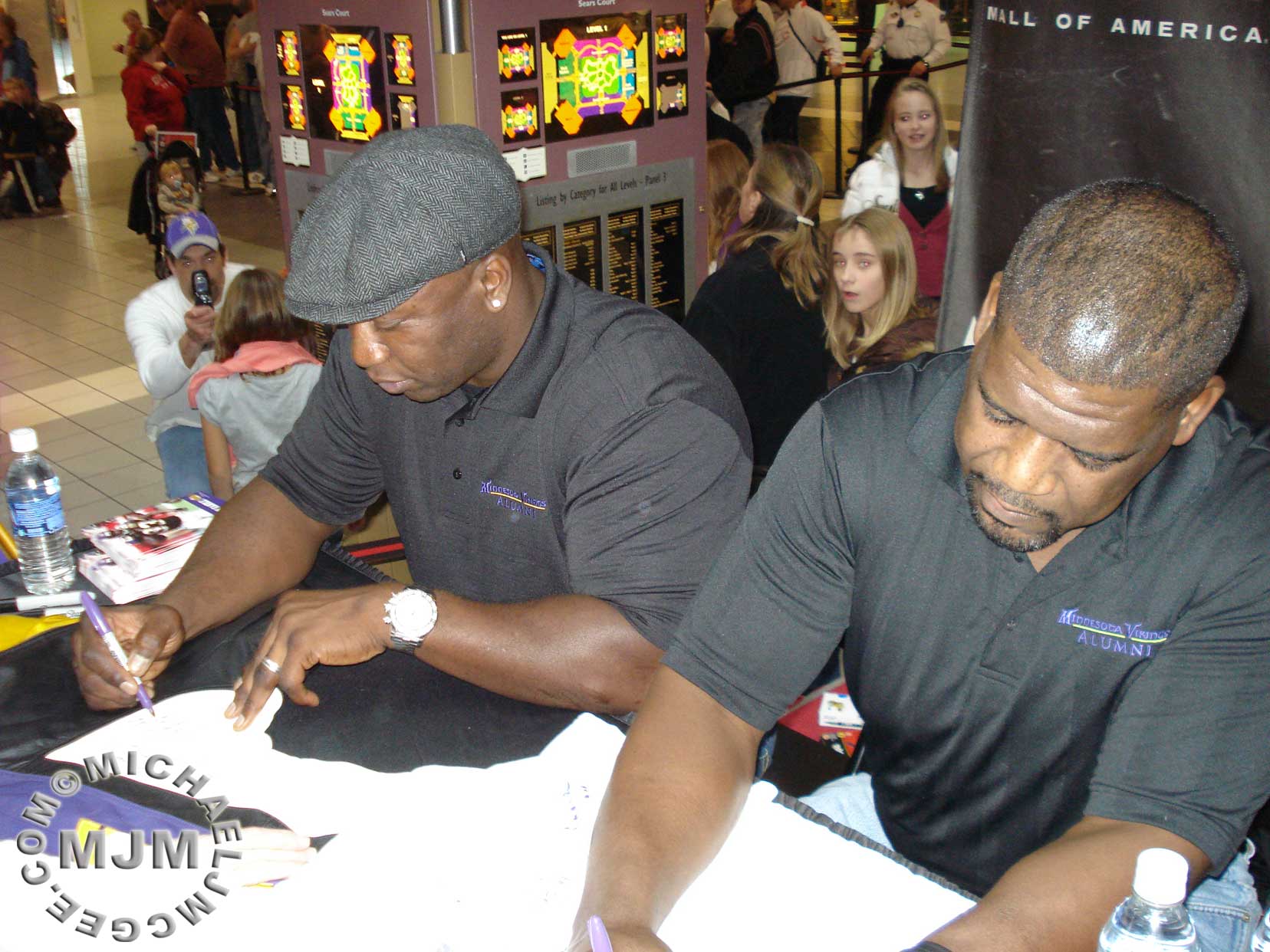 John & Randall sign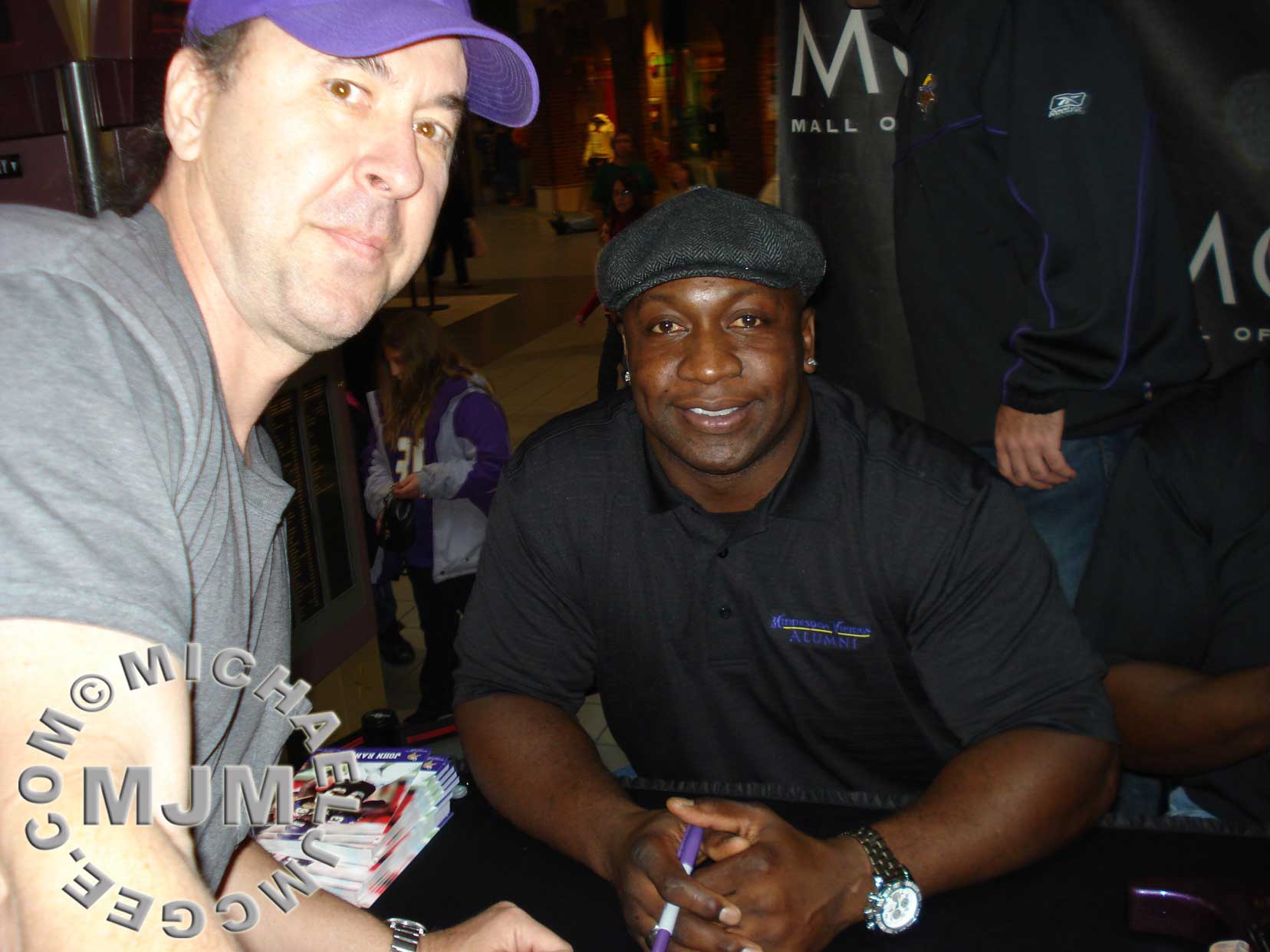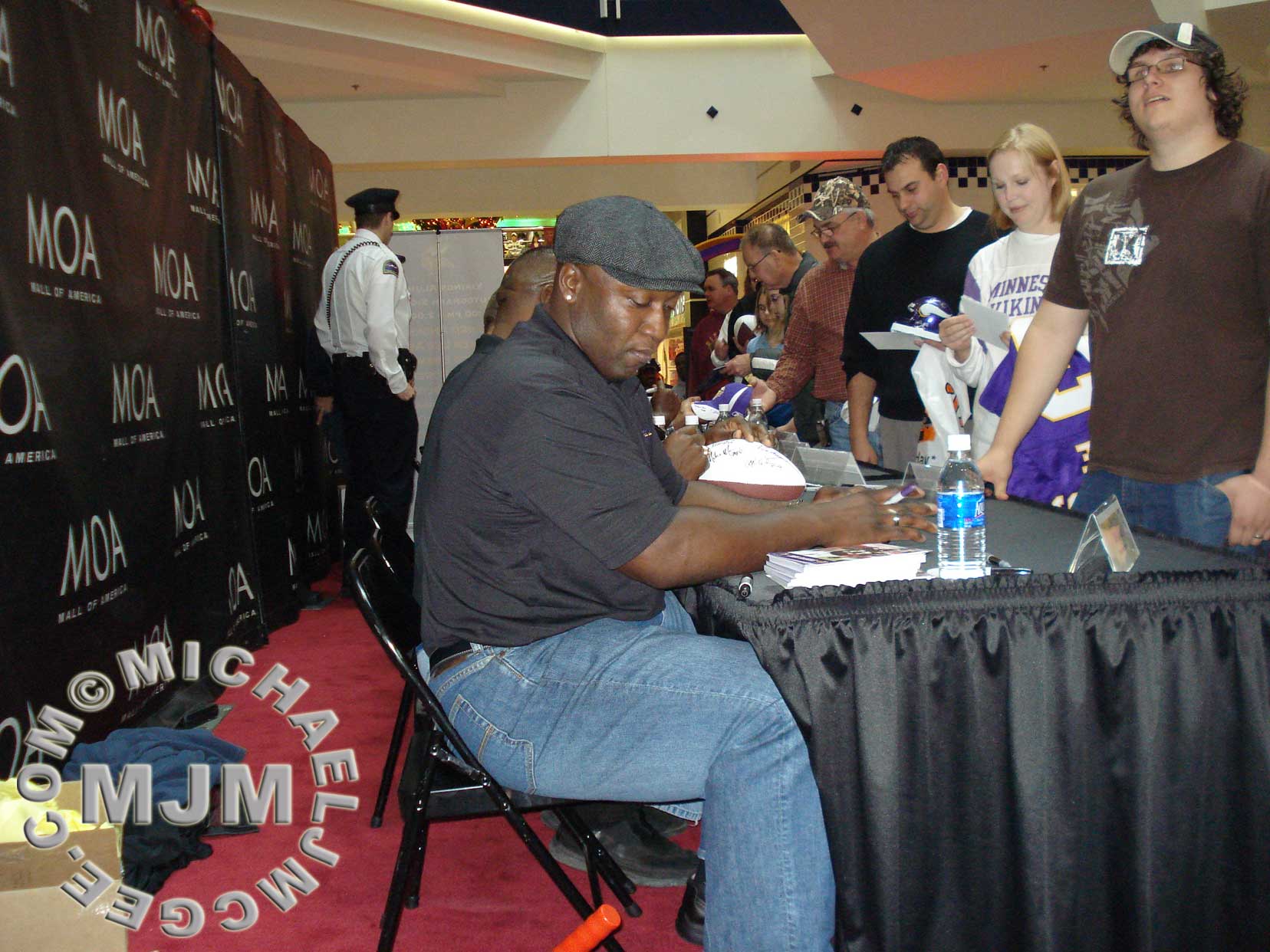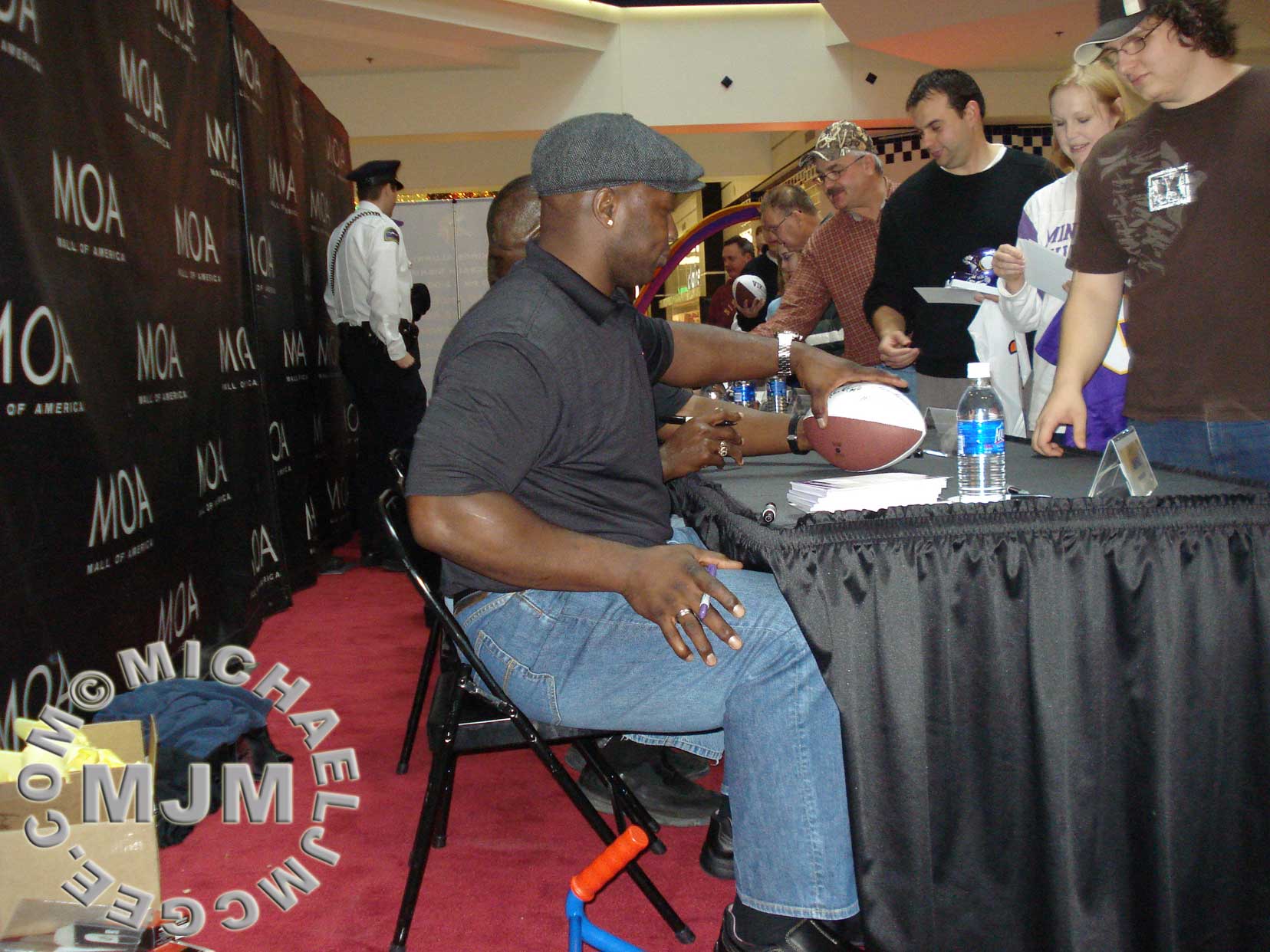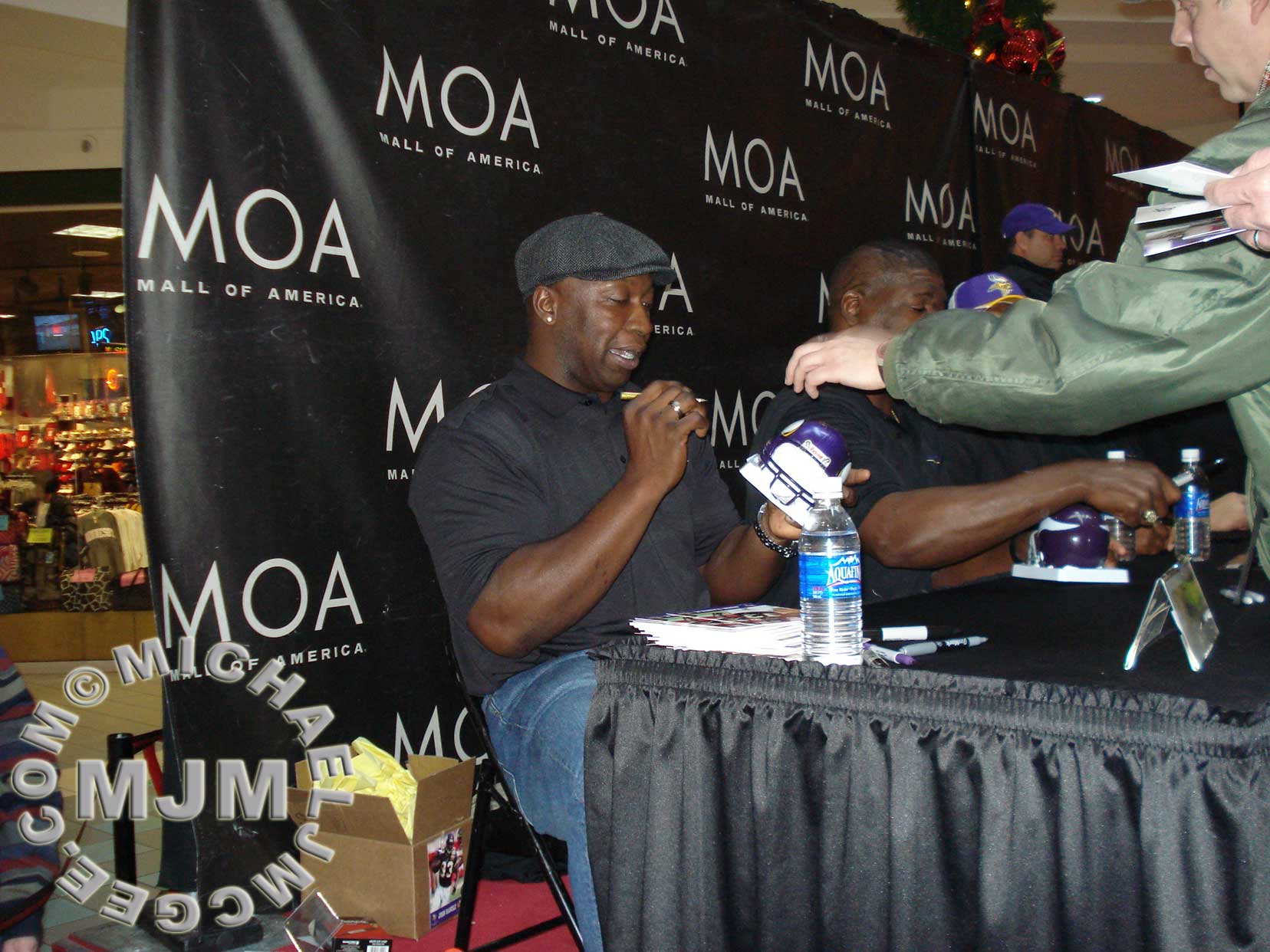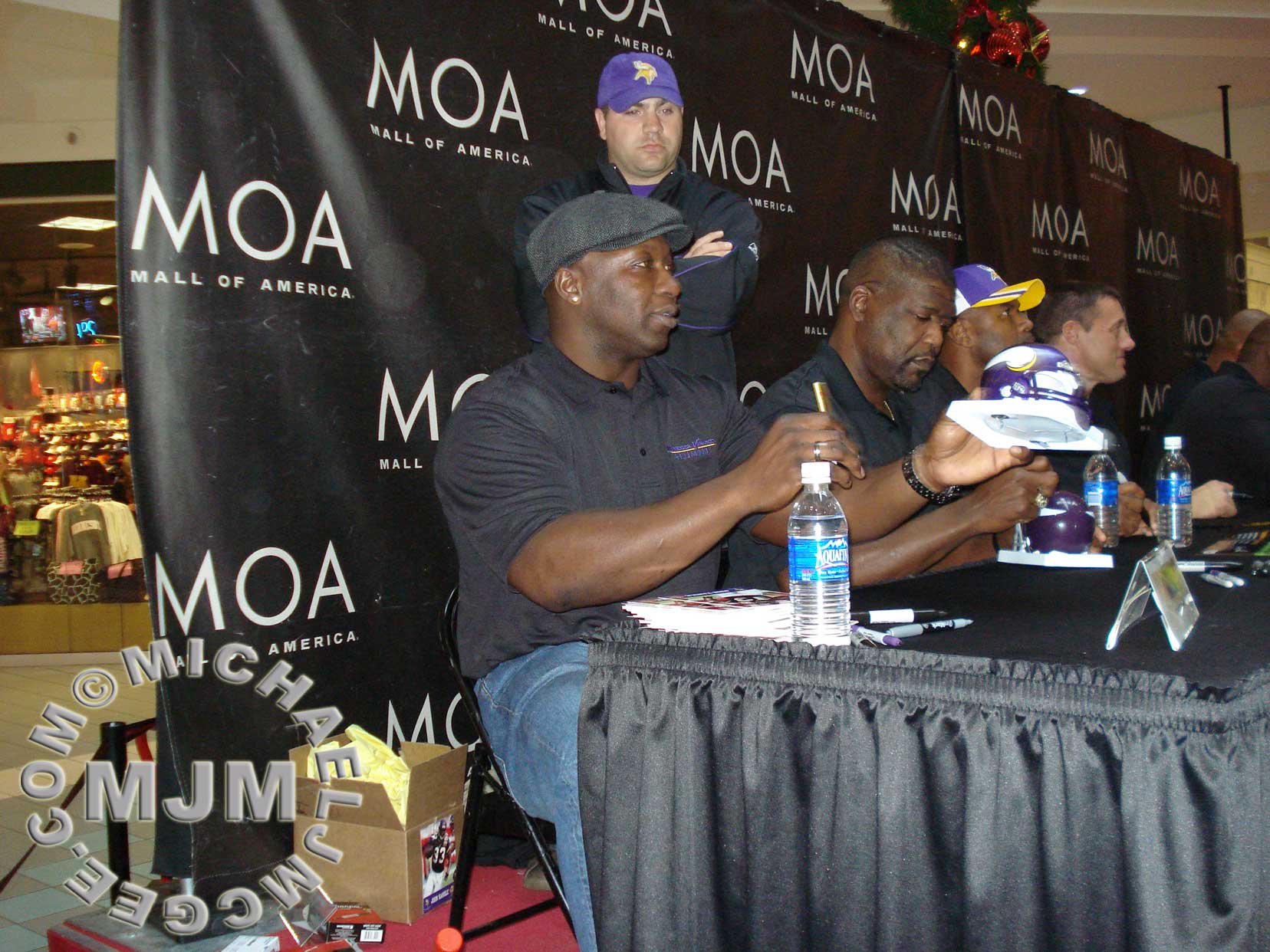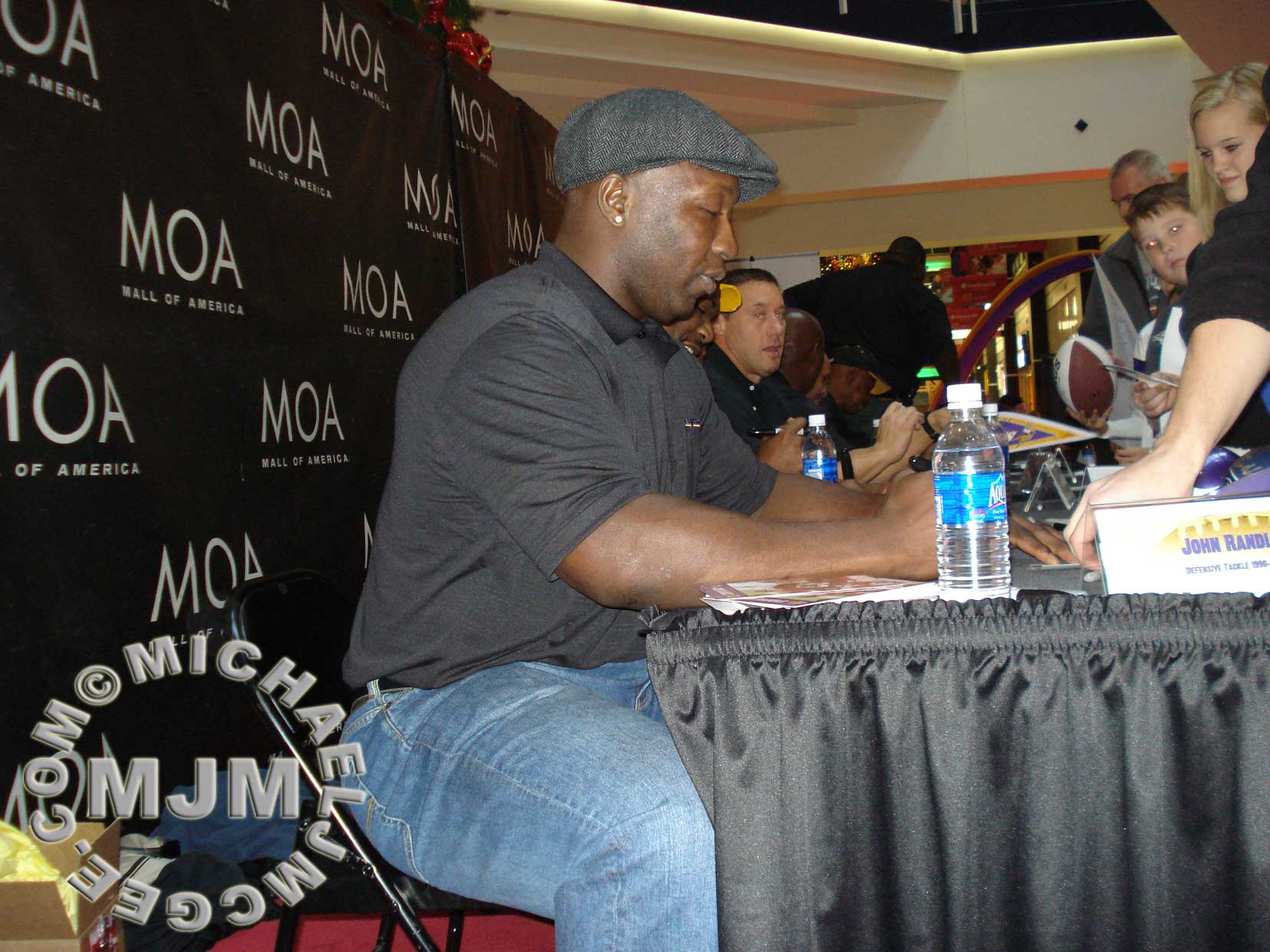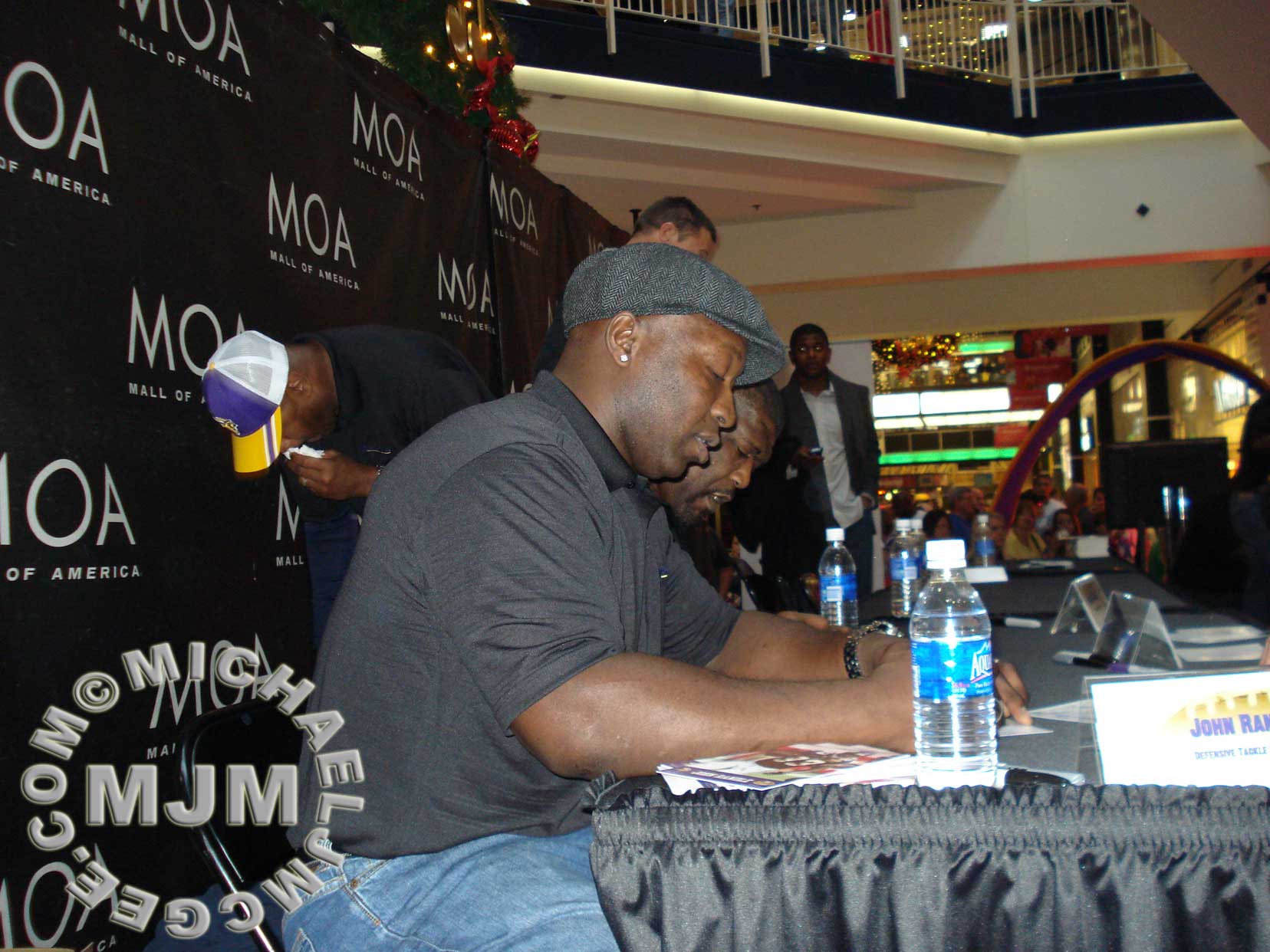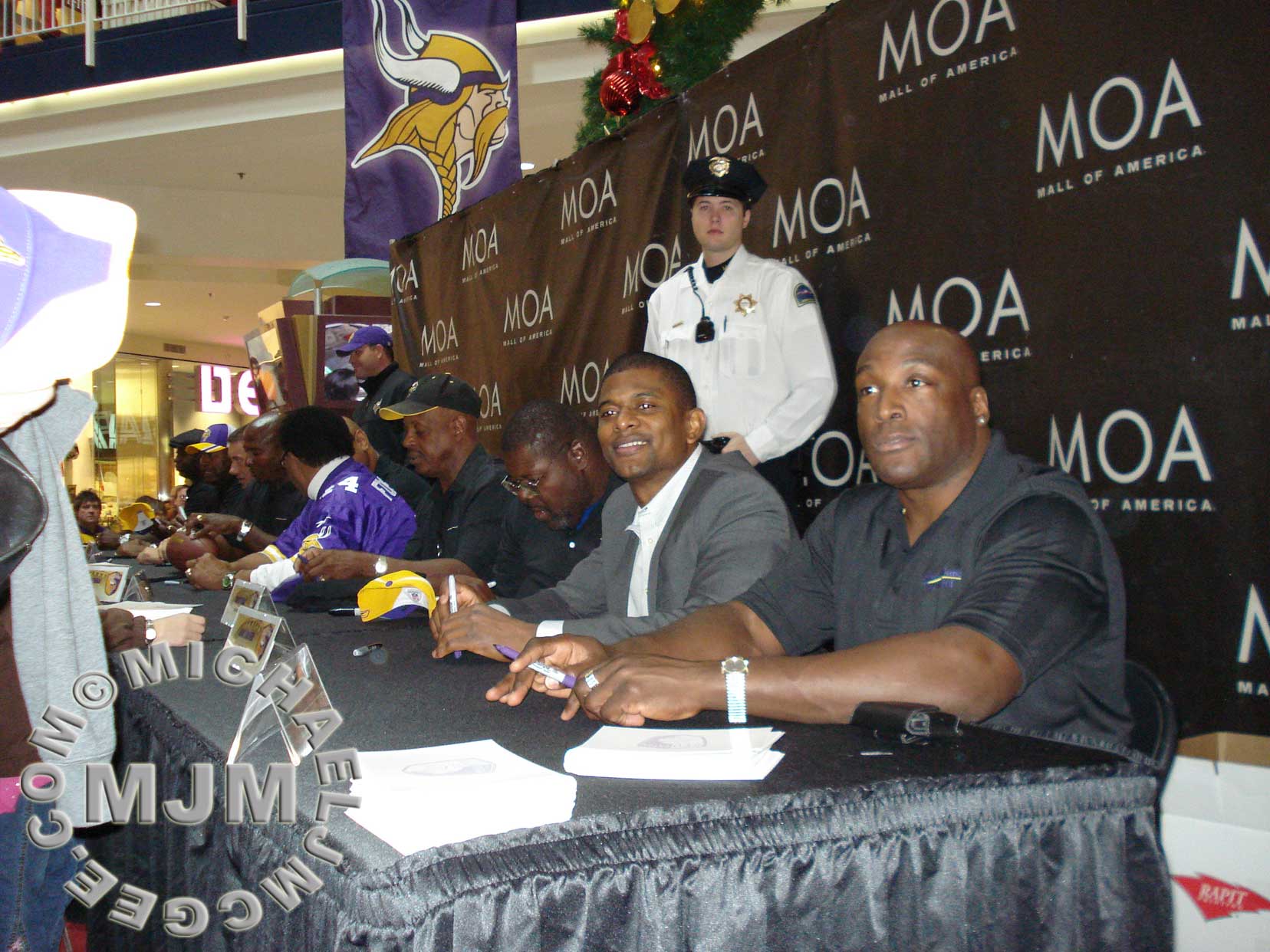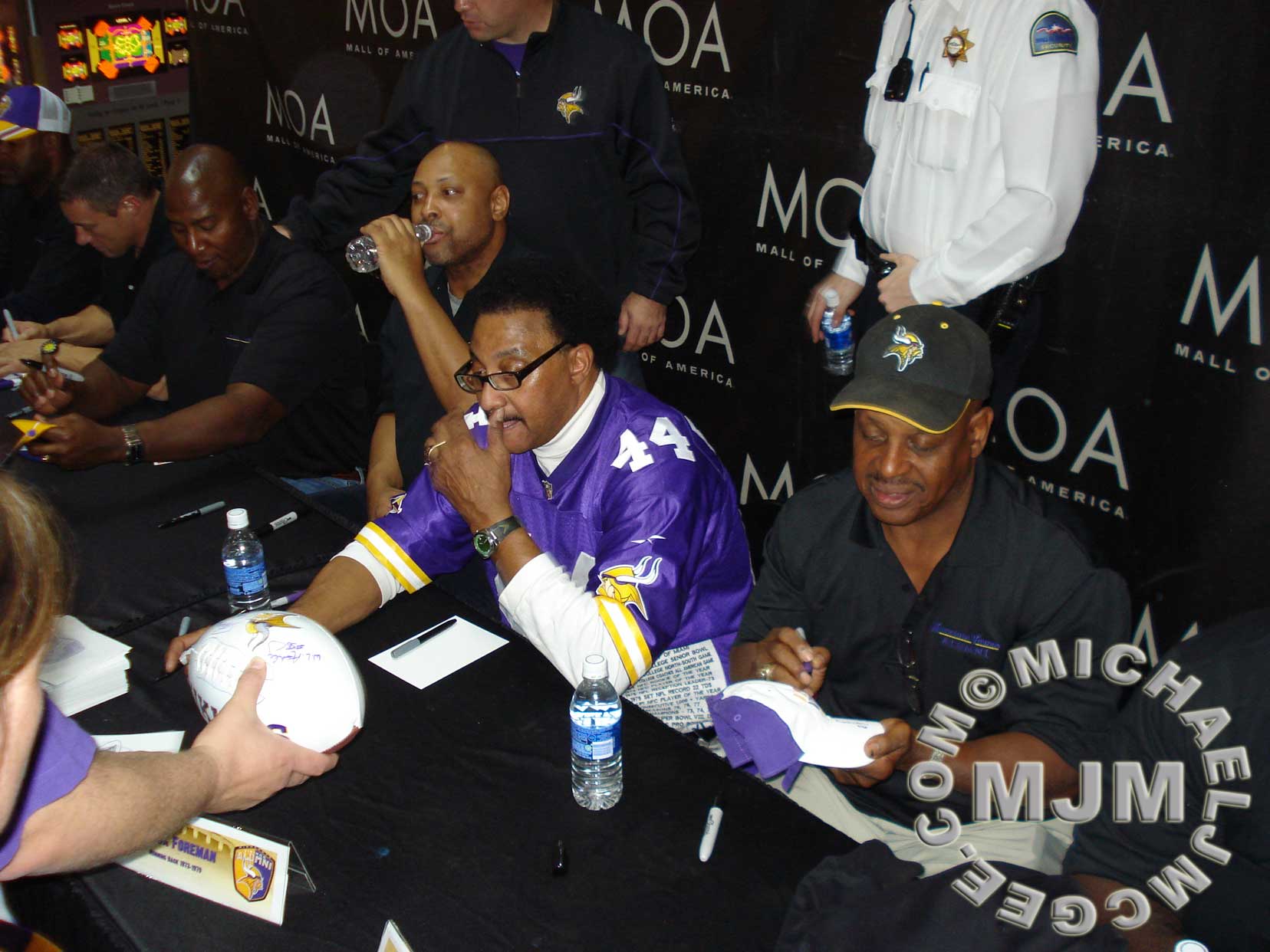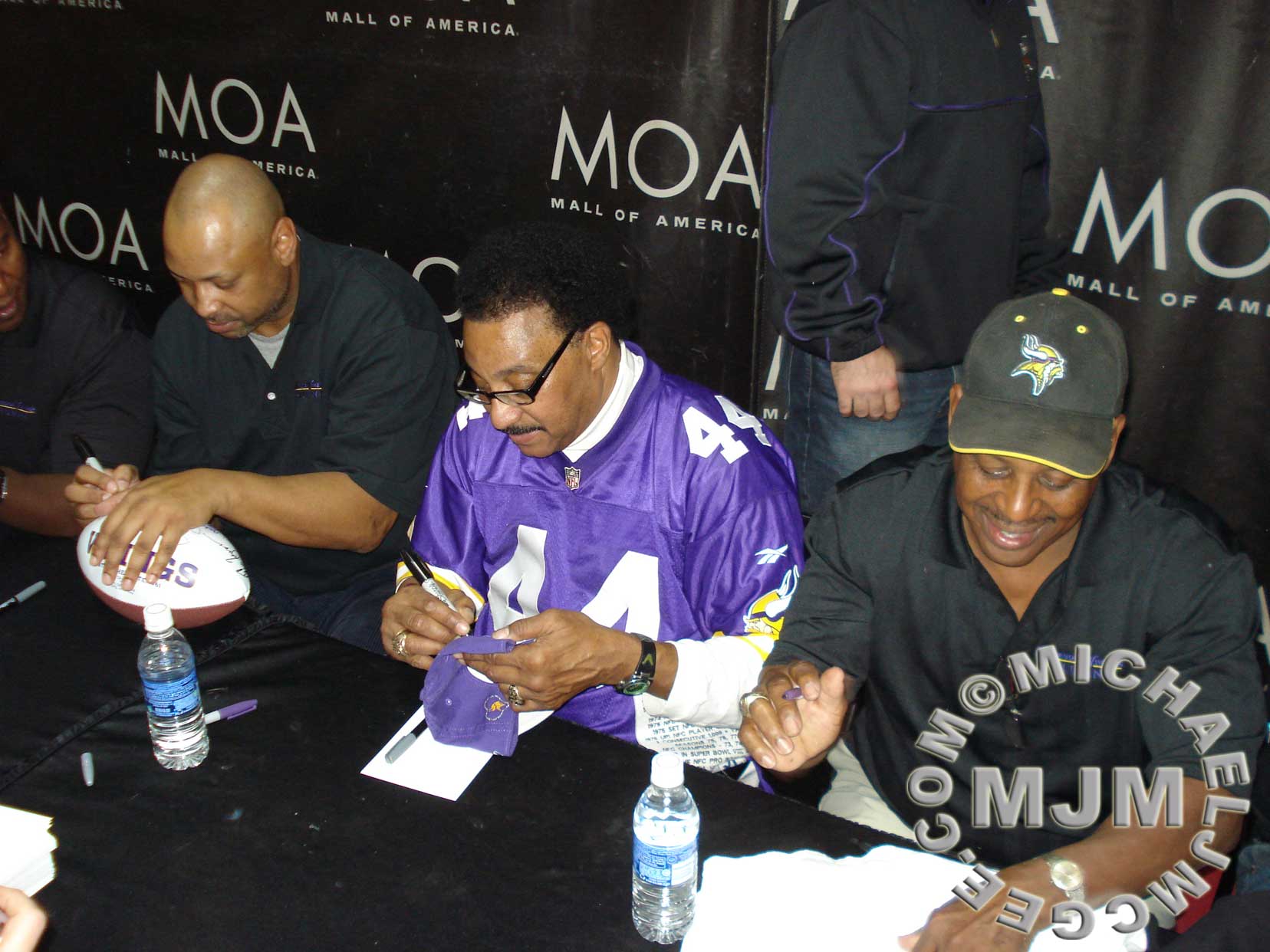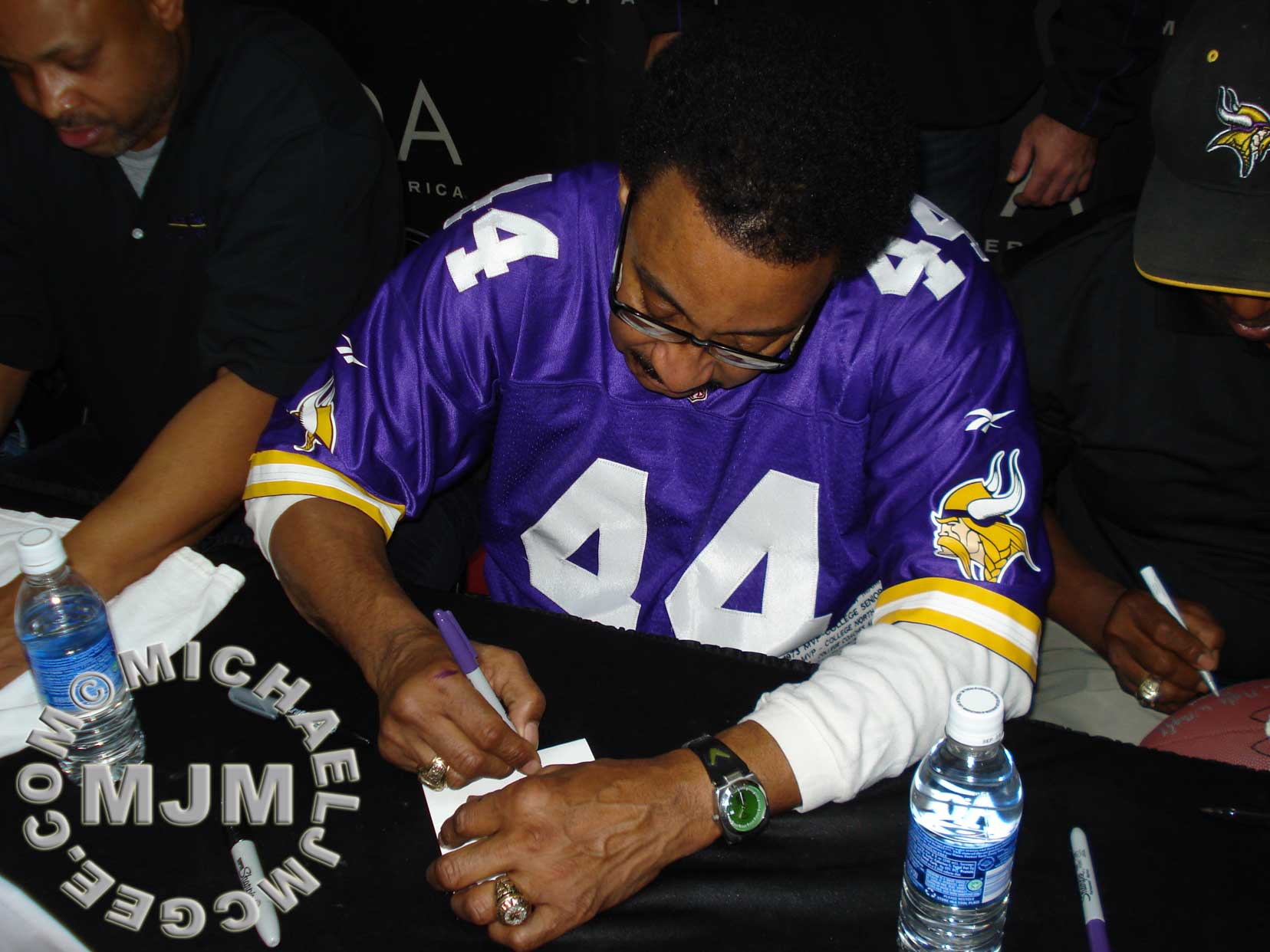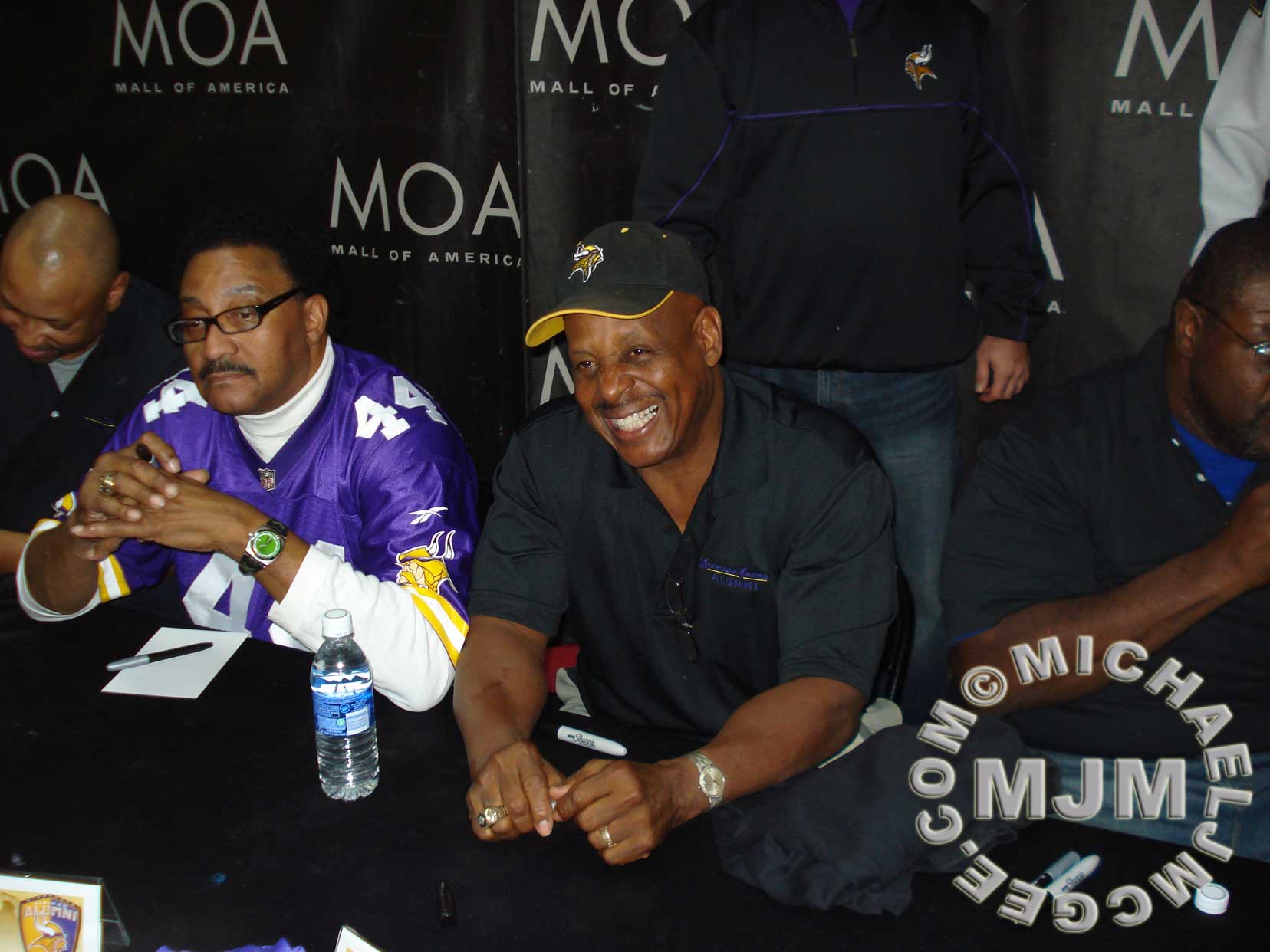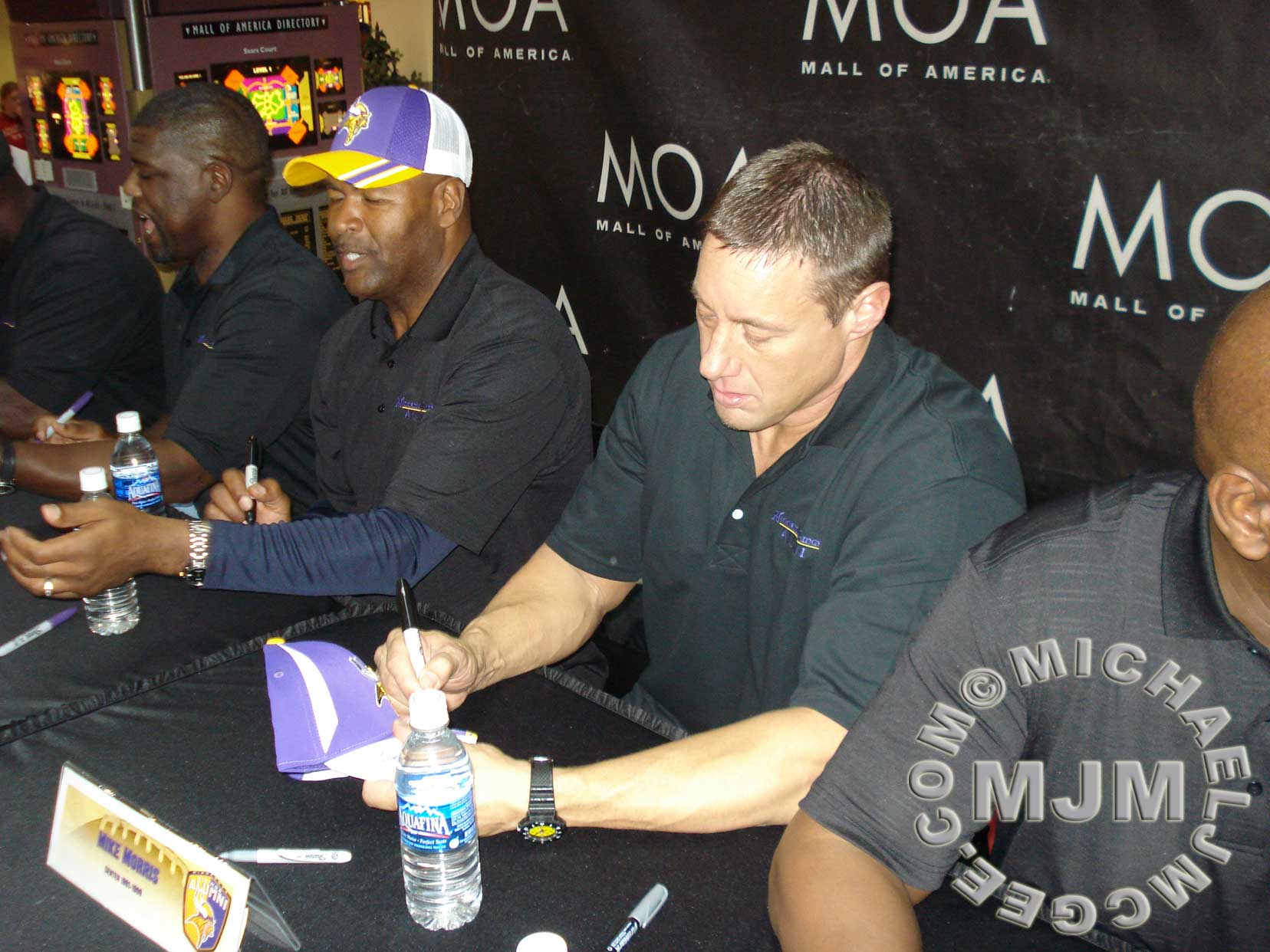 "The Superstar" signs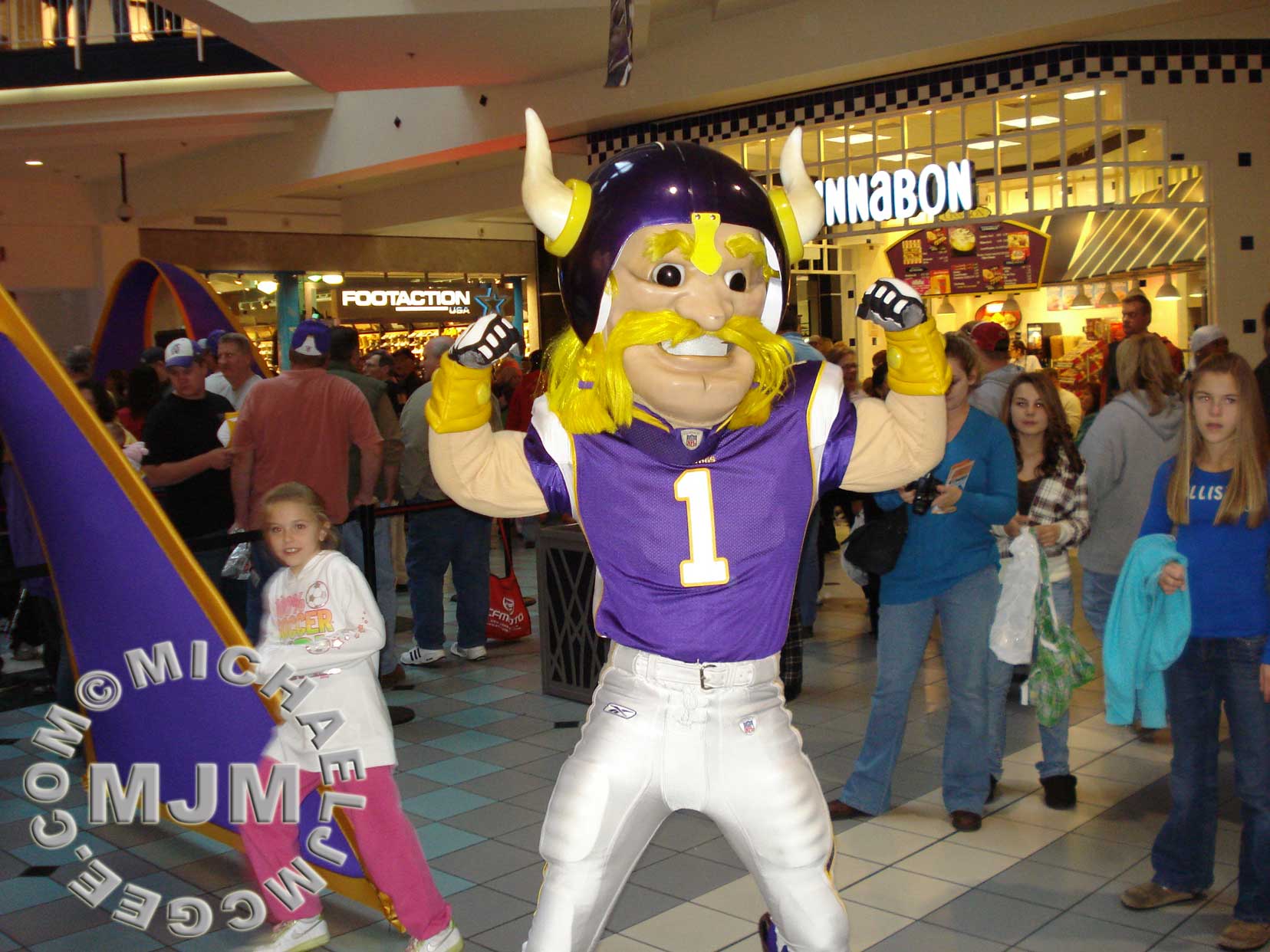 Vikings mascot Victor flexes
The signing continues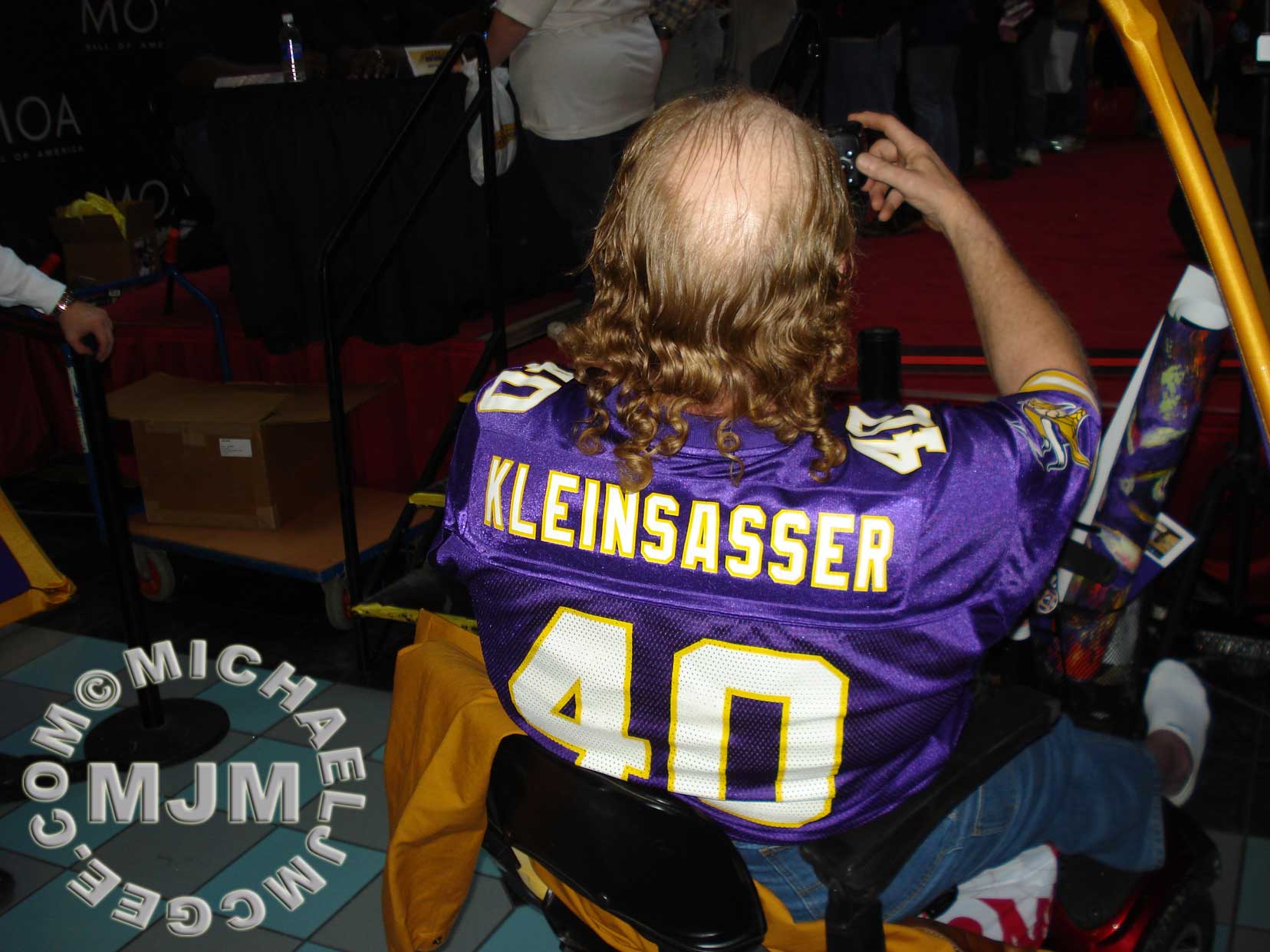 Many Vikings fans there as you would imagine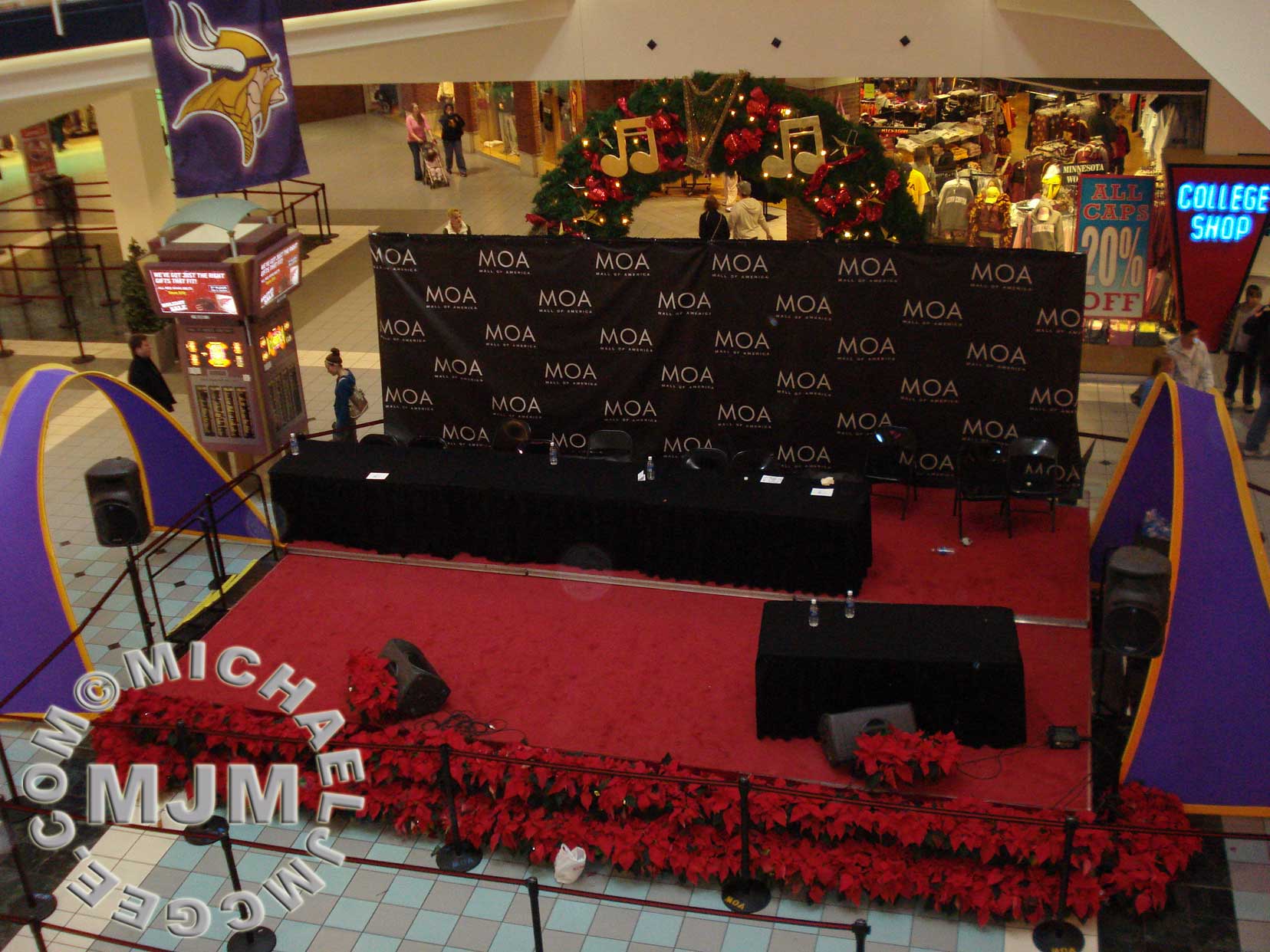 That's a wrap!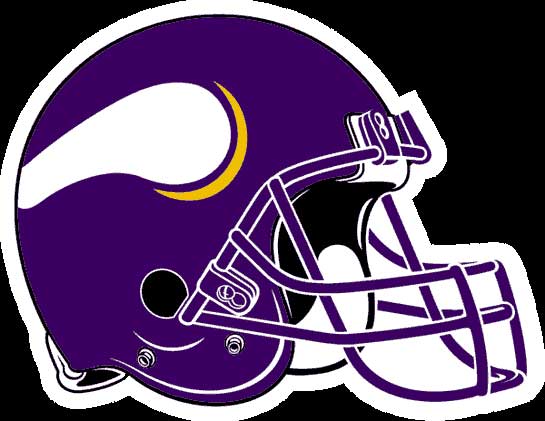 I attended KFAN's remote Saturday night at Sensers Roseville with Henry Lake & Pete Bercich.Great time & show!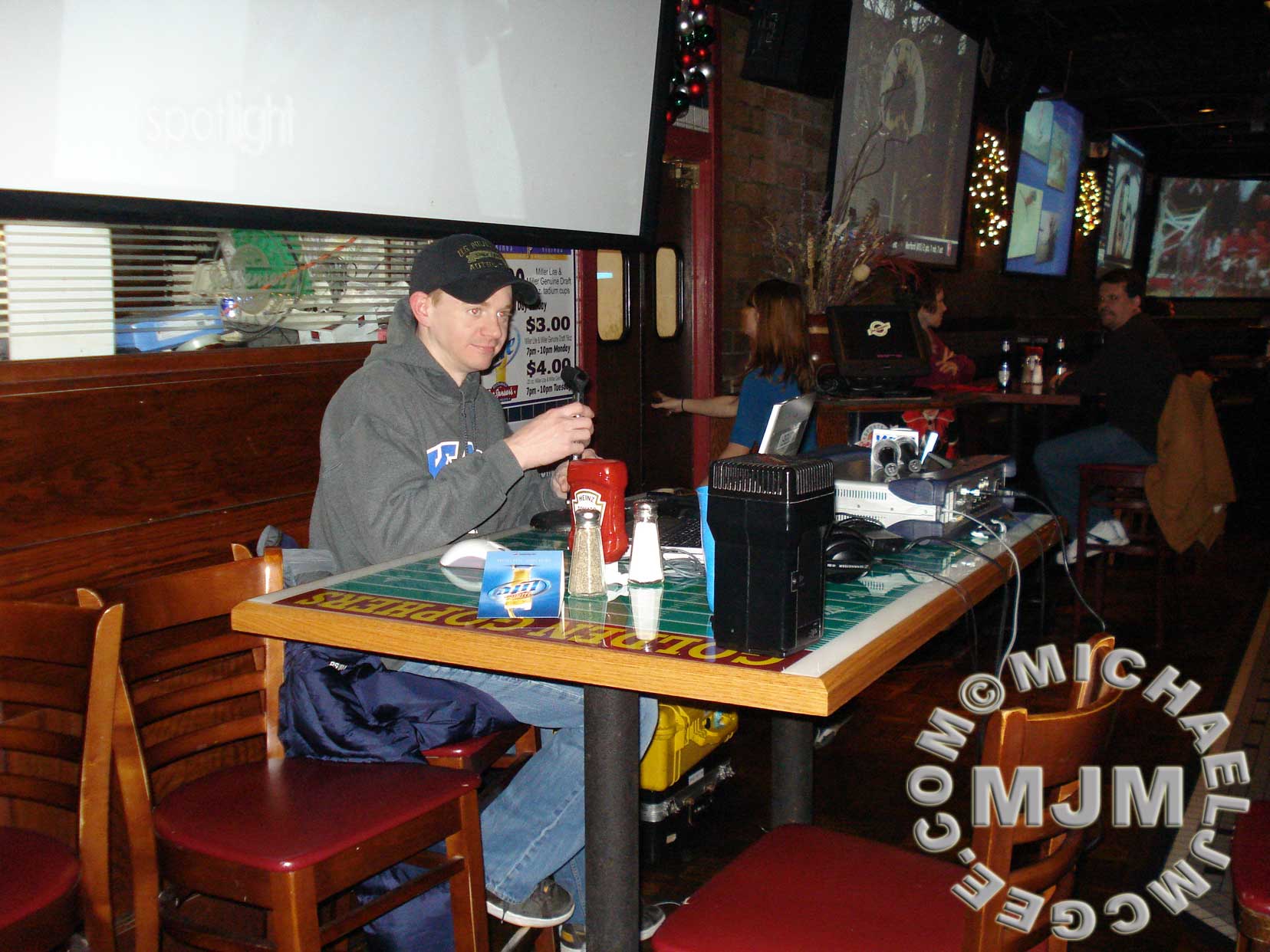 Setting up the remote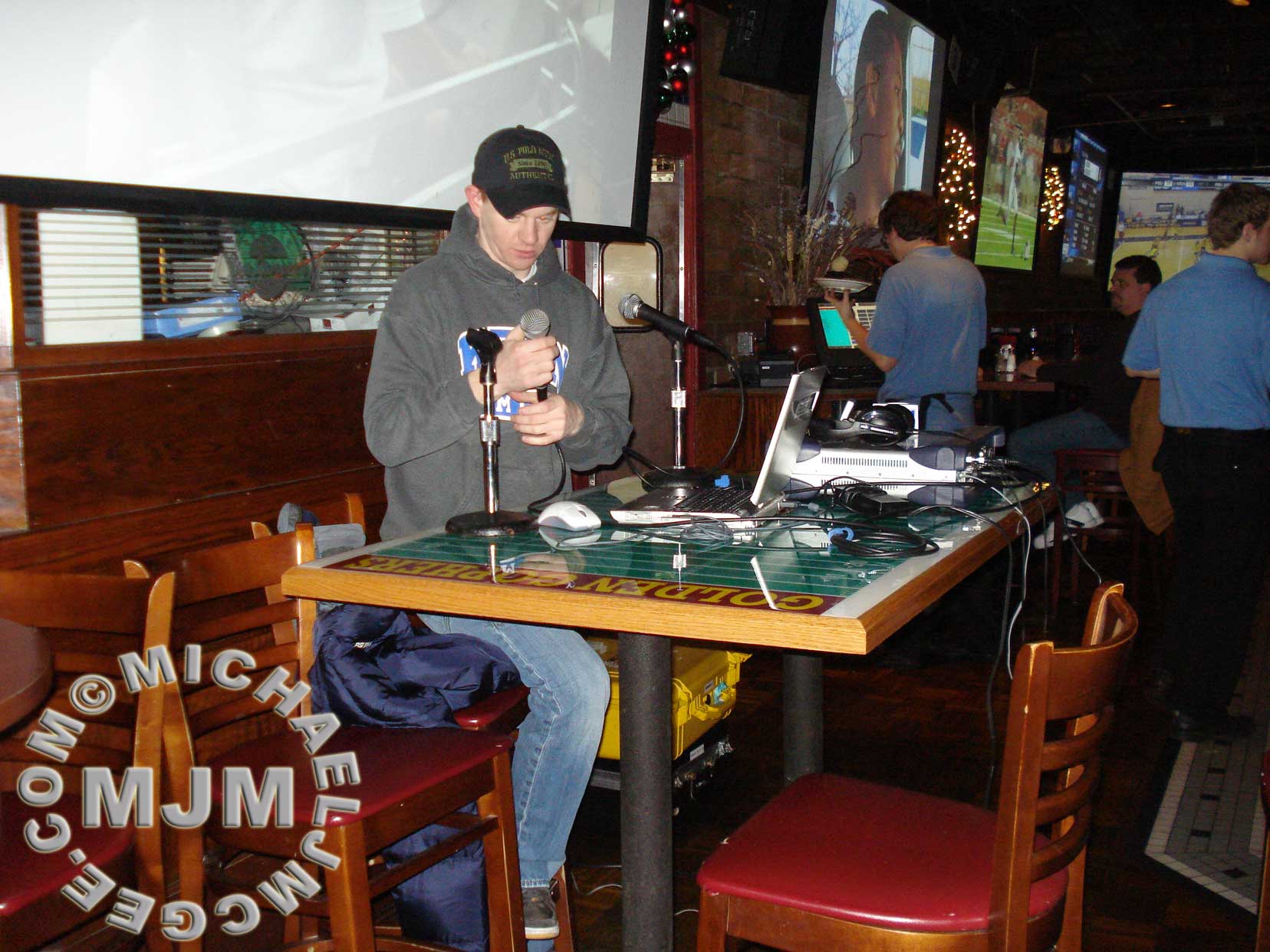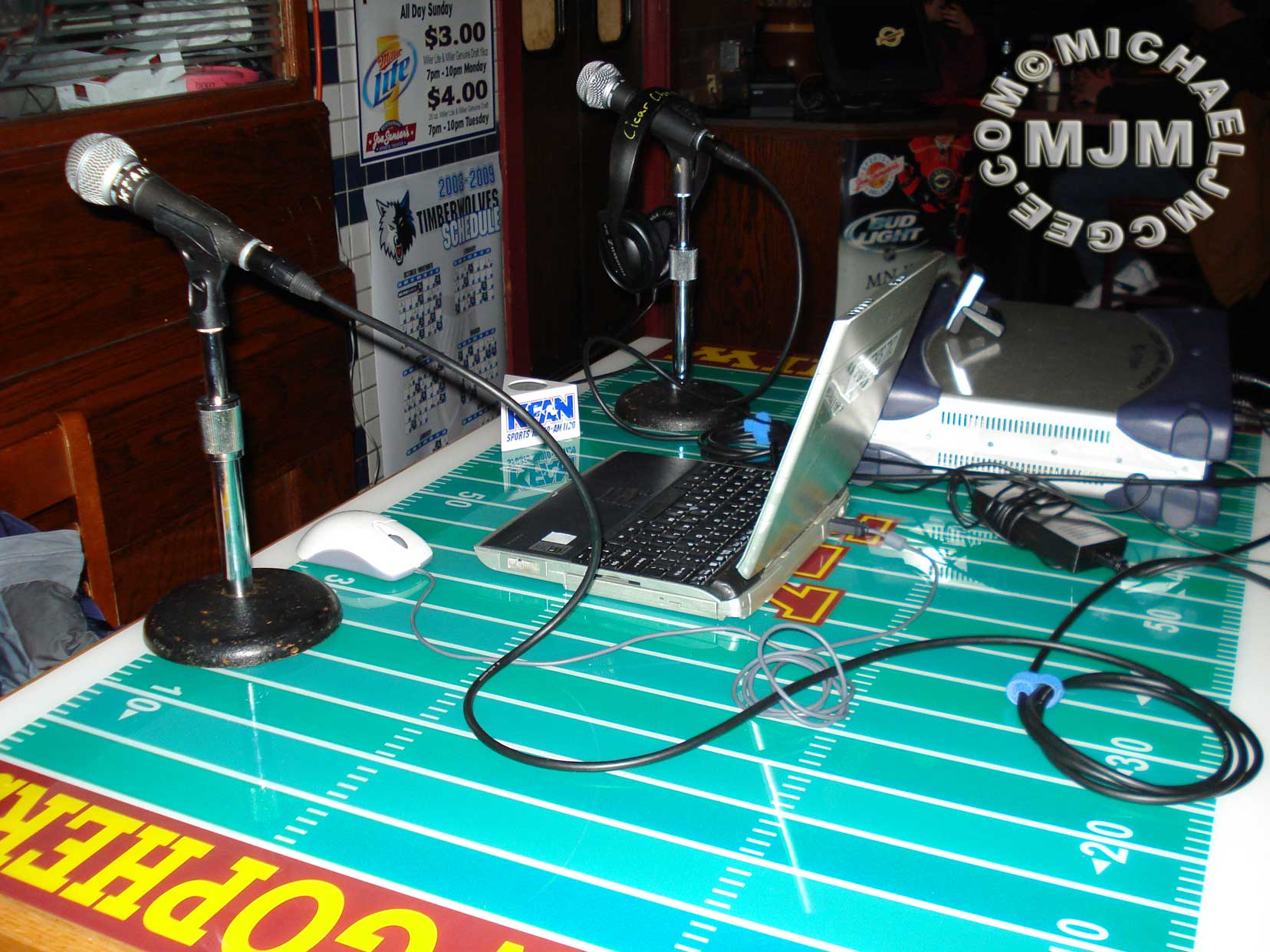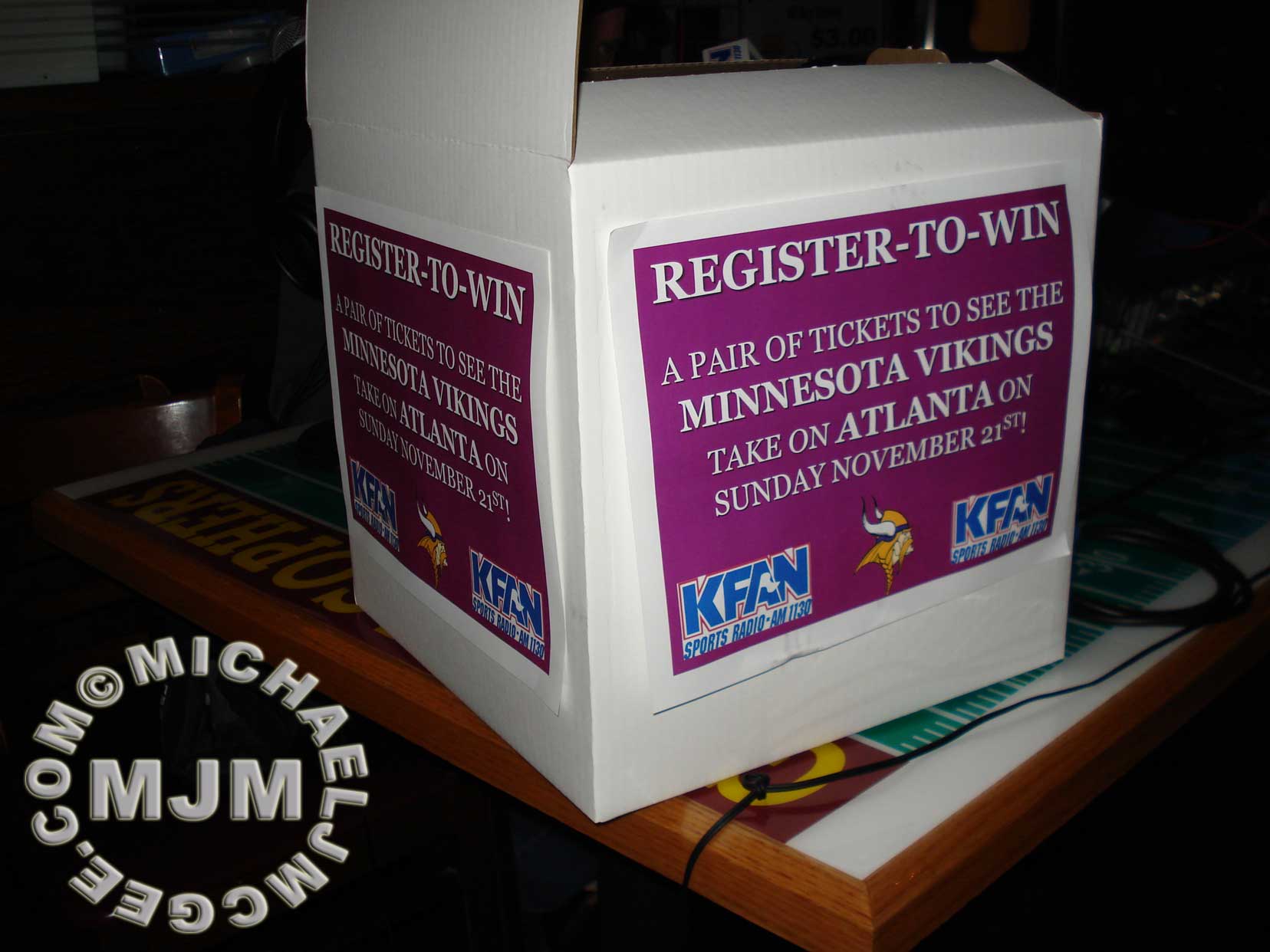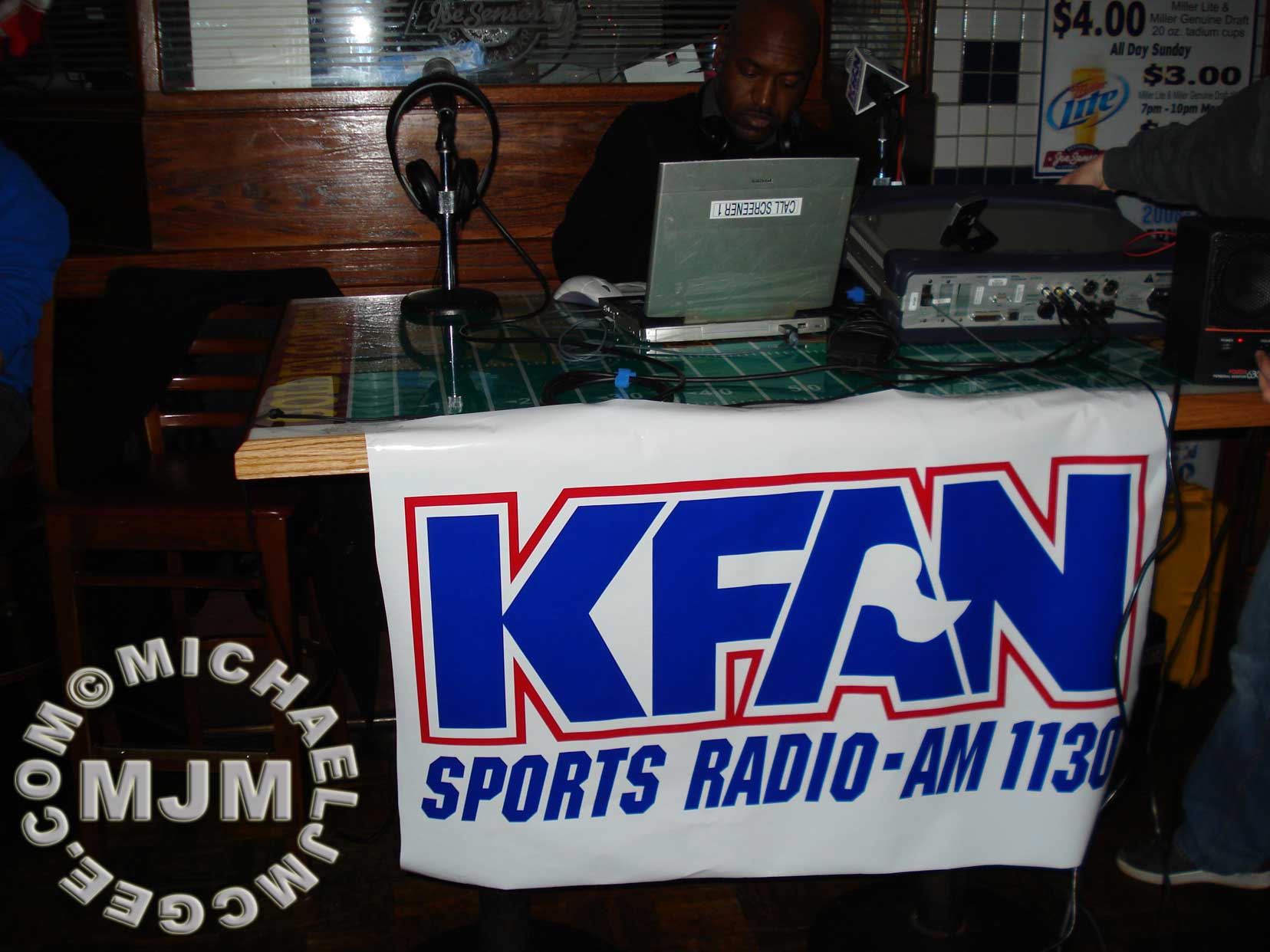 Lake arrives & preps for the show.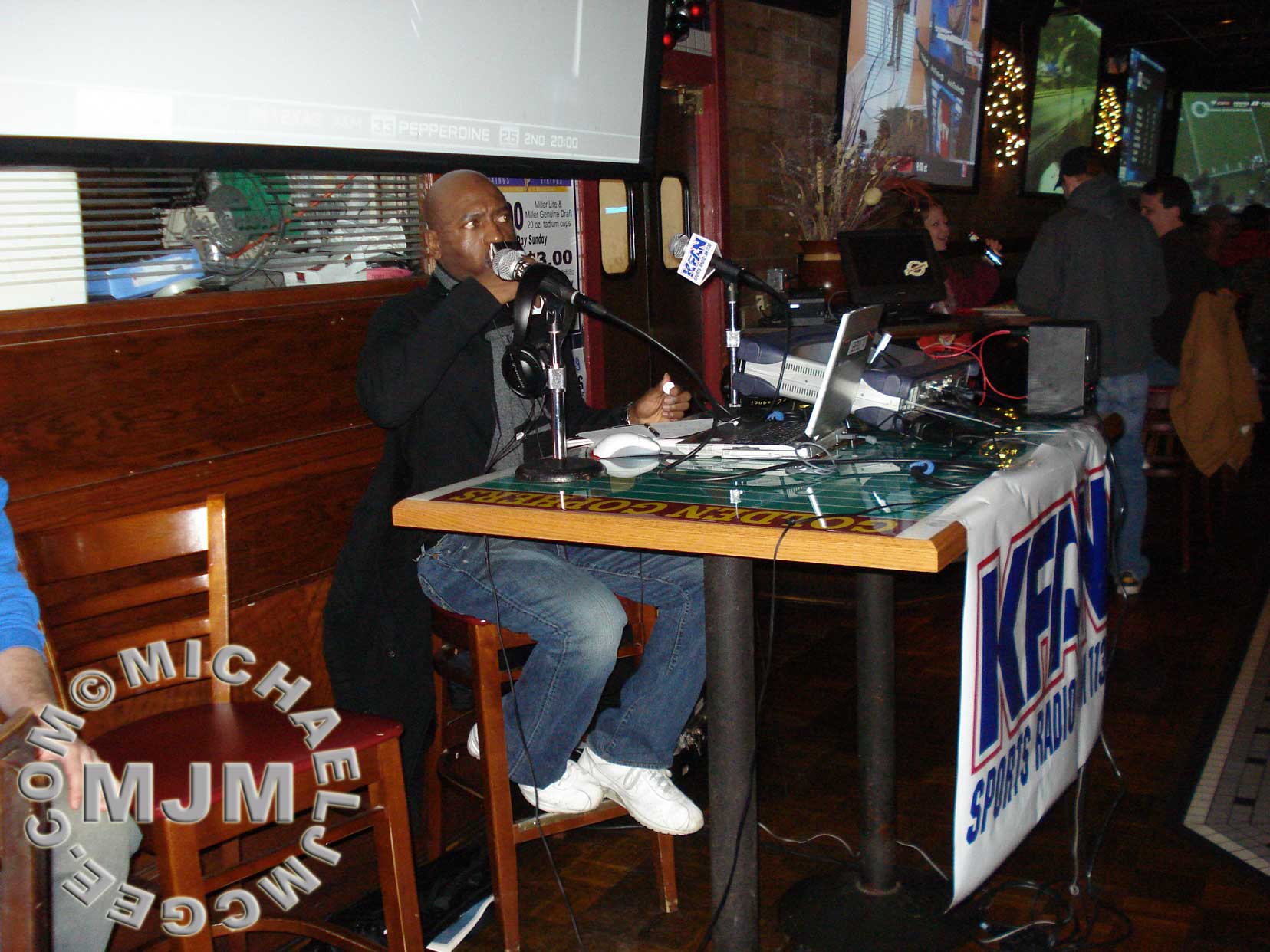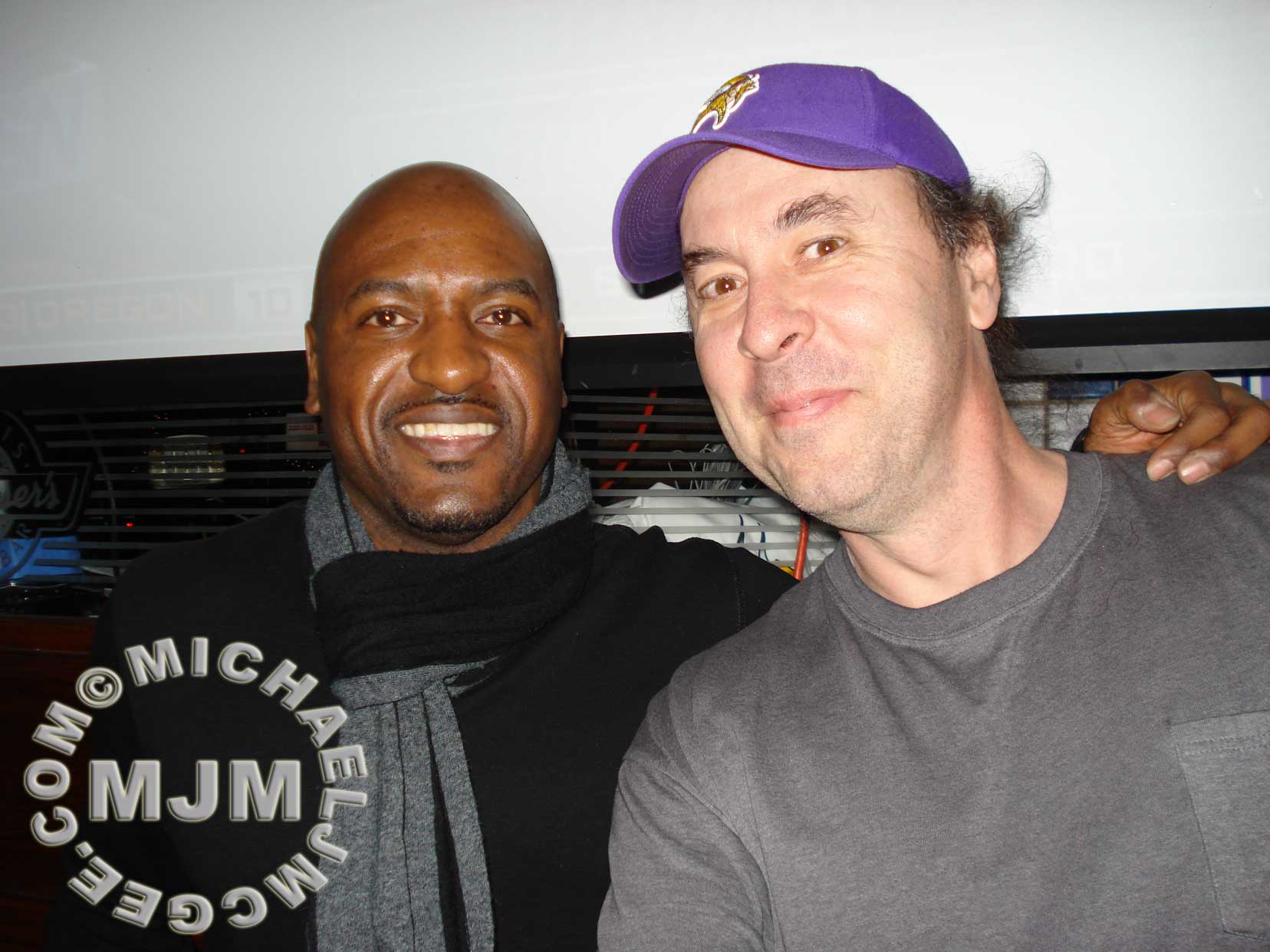 w/ Henry Lake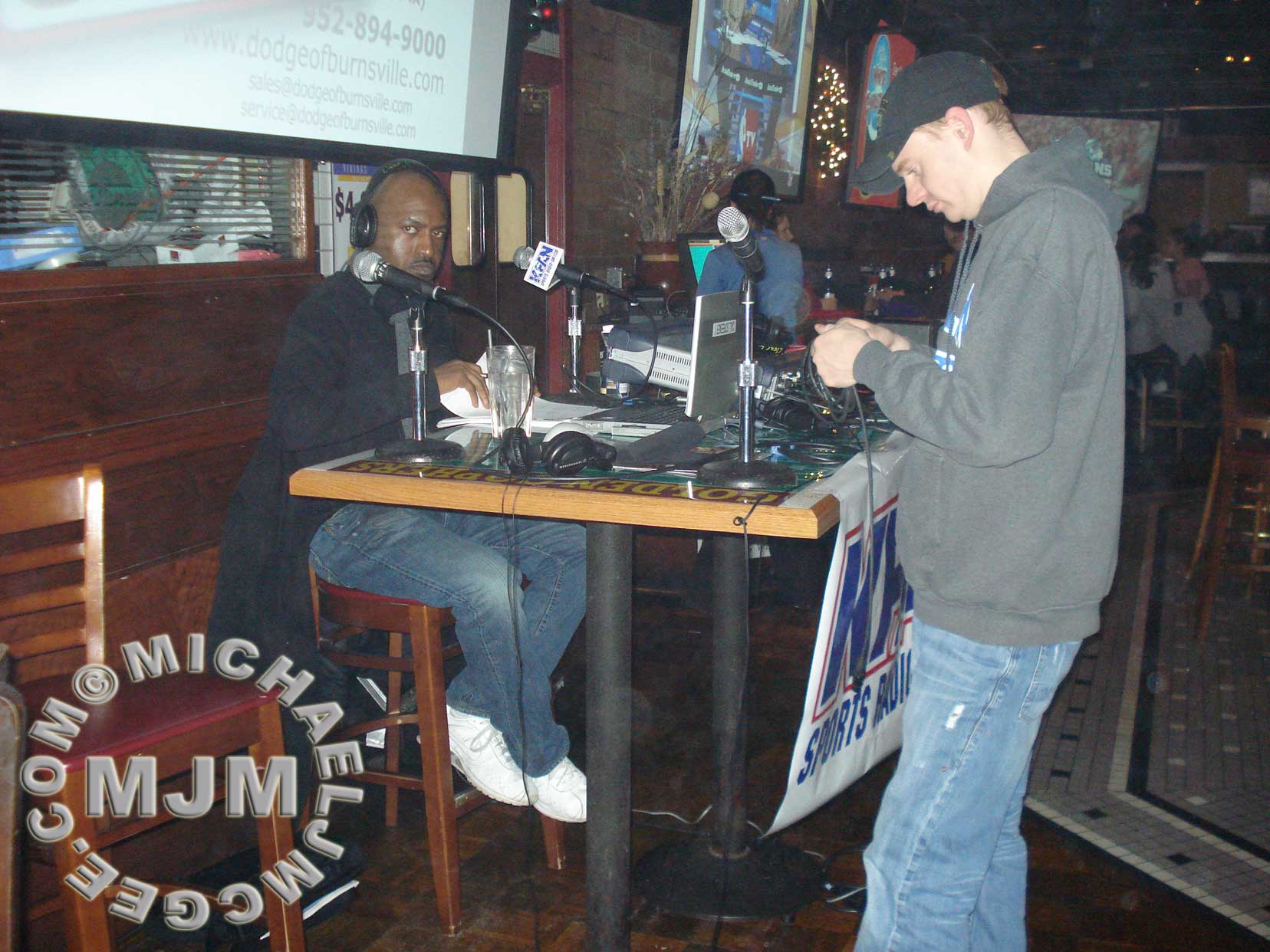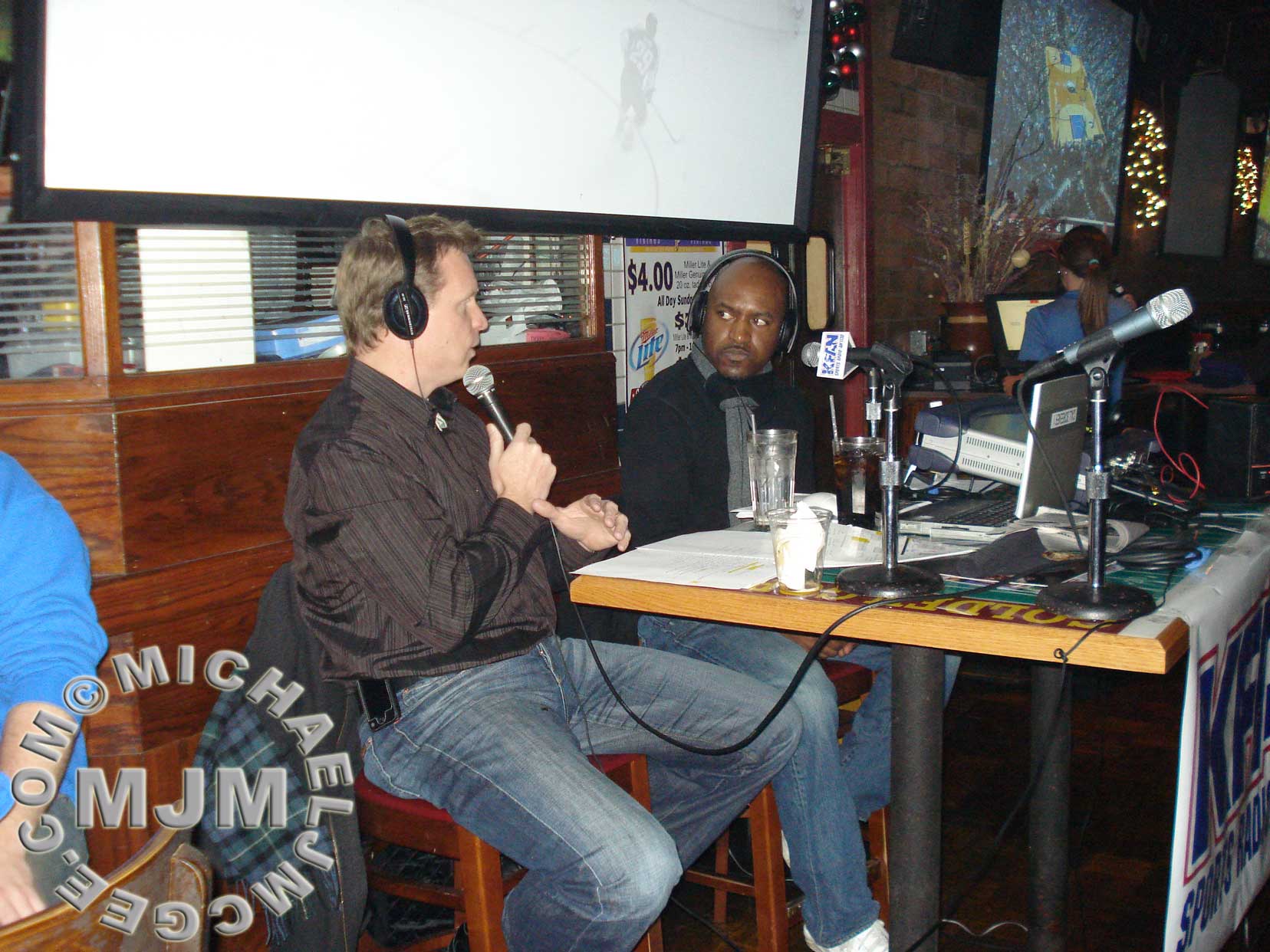 Pete arrives & the show starts. 2 hours of non-stop Vikings talk & breakdown of tomorrow nights match-up with the Bears.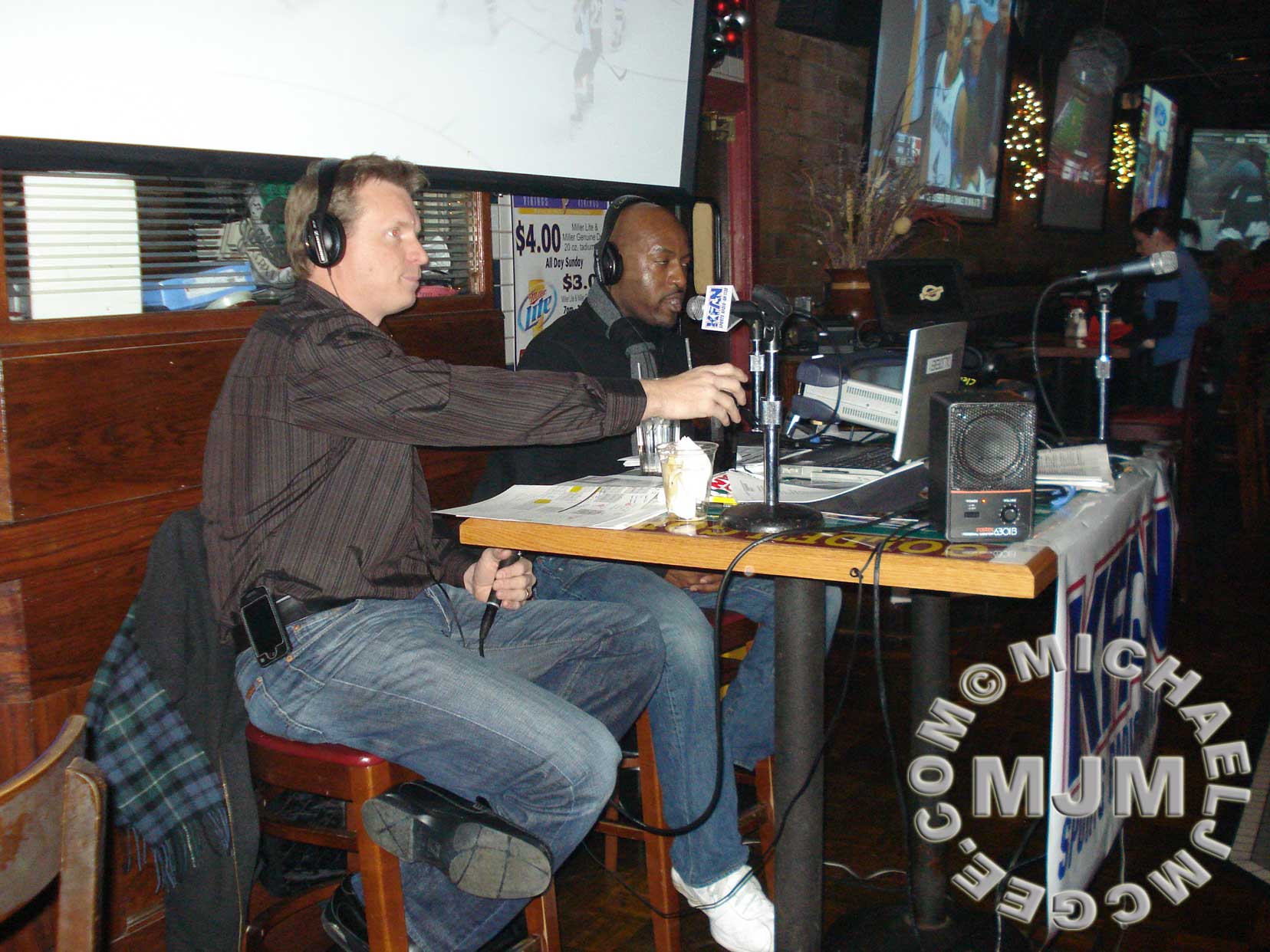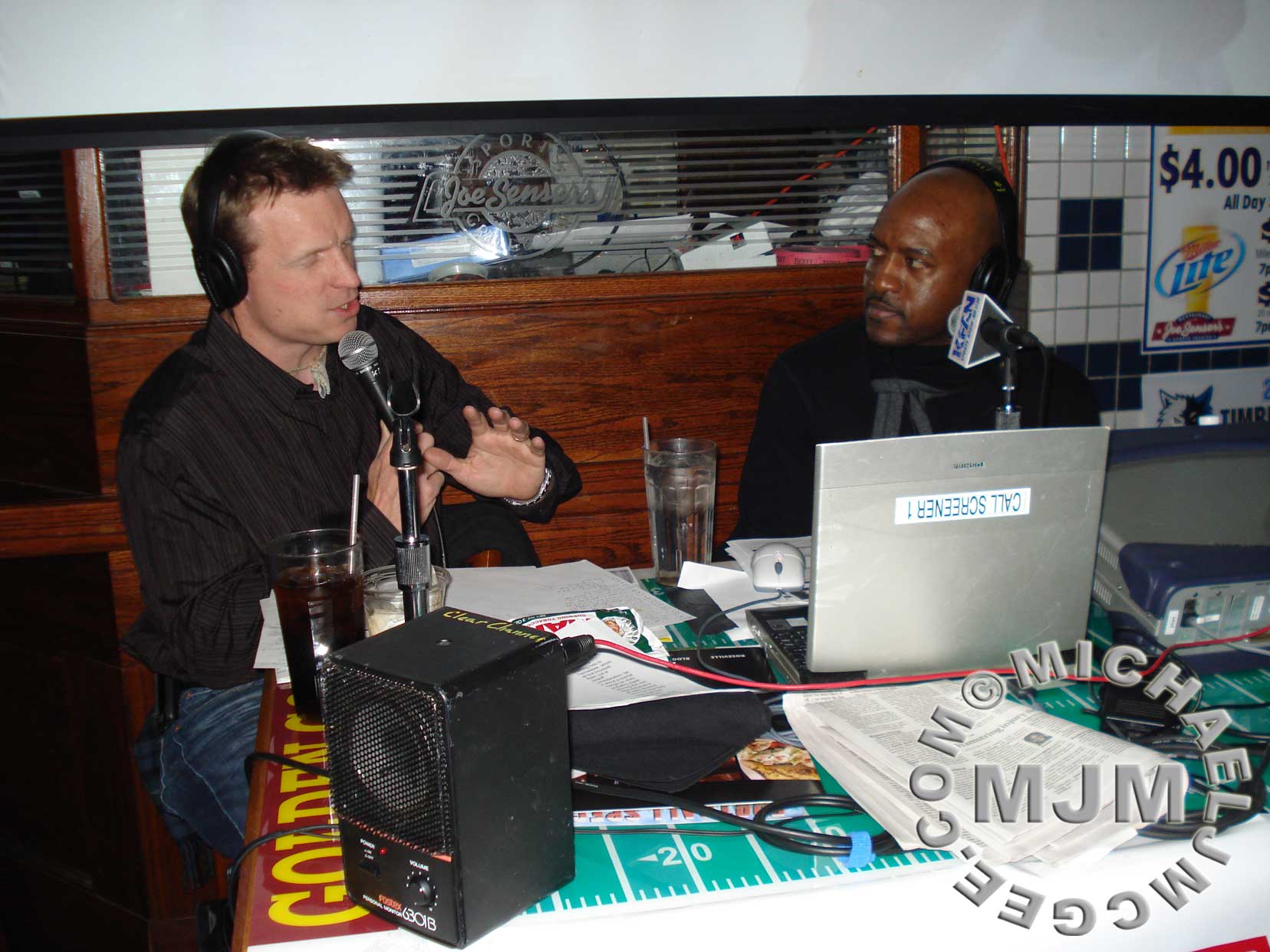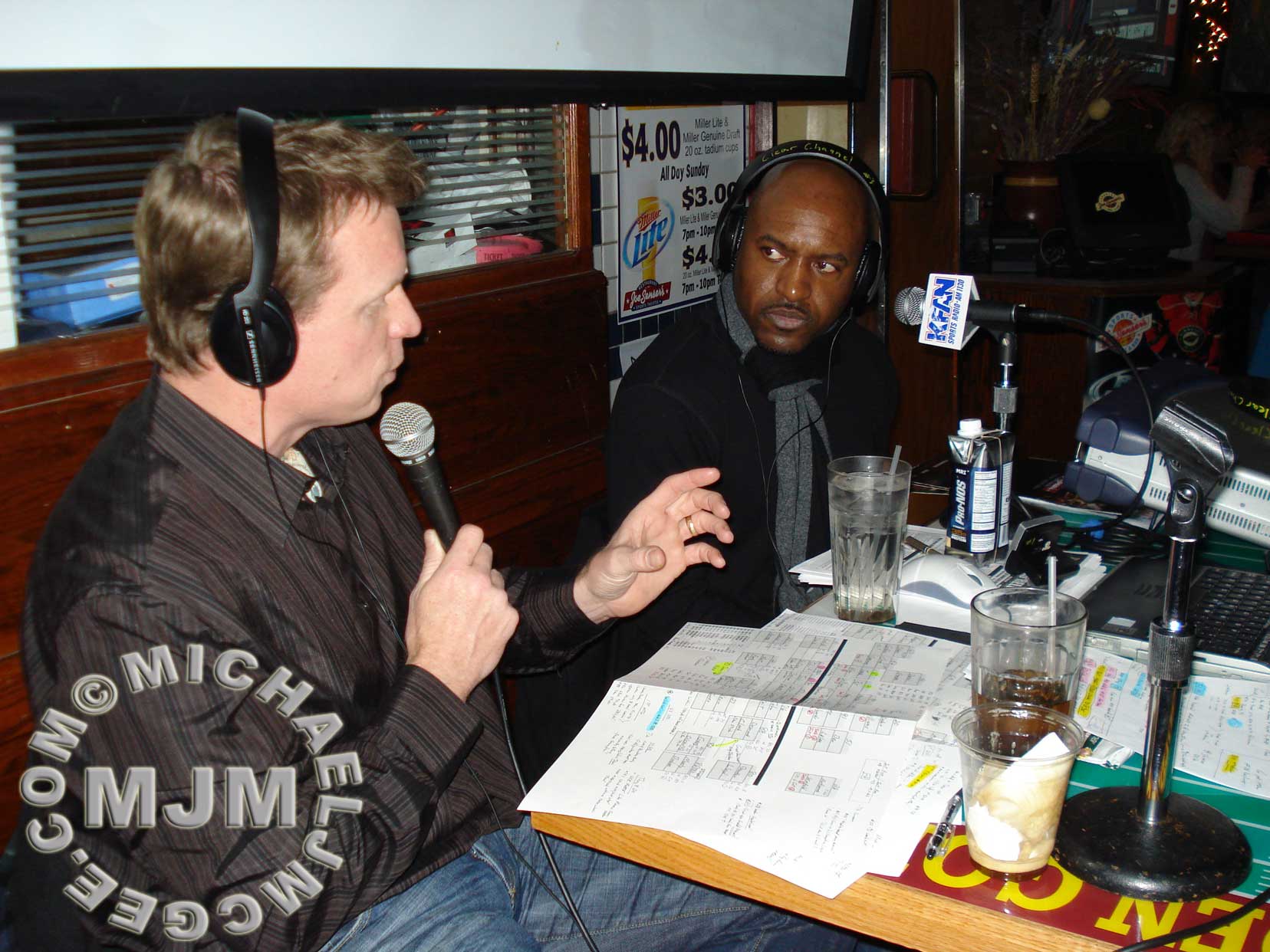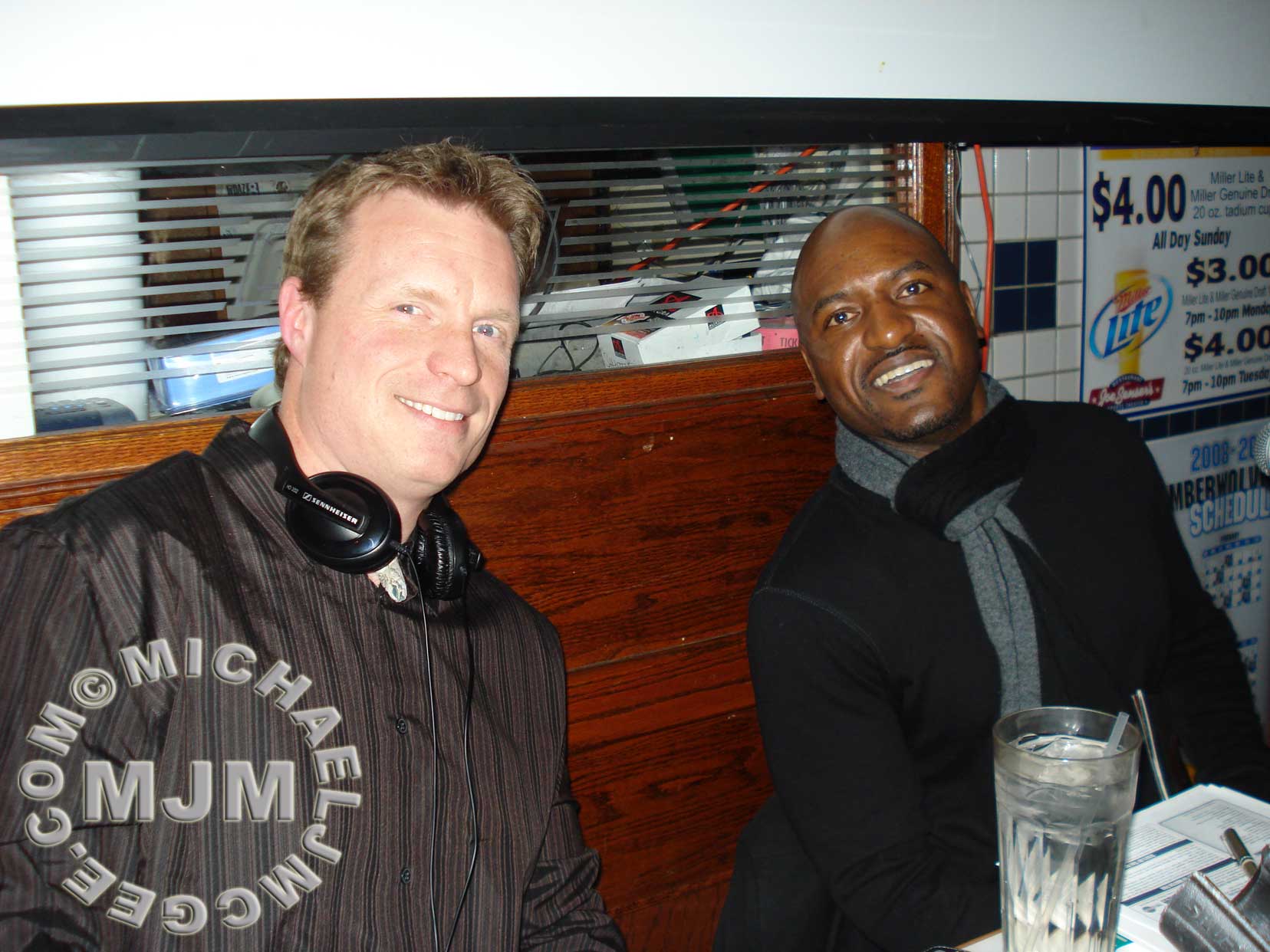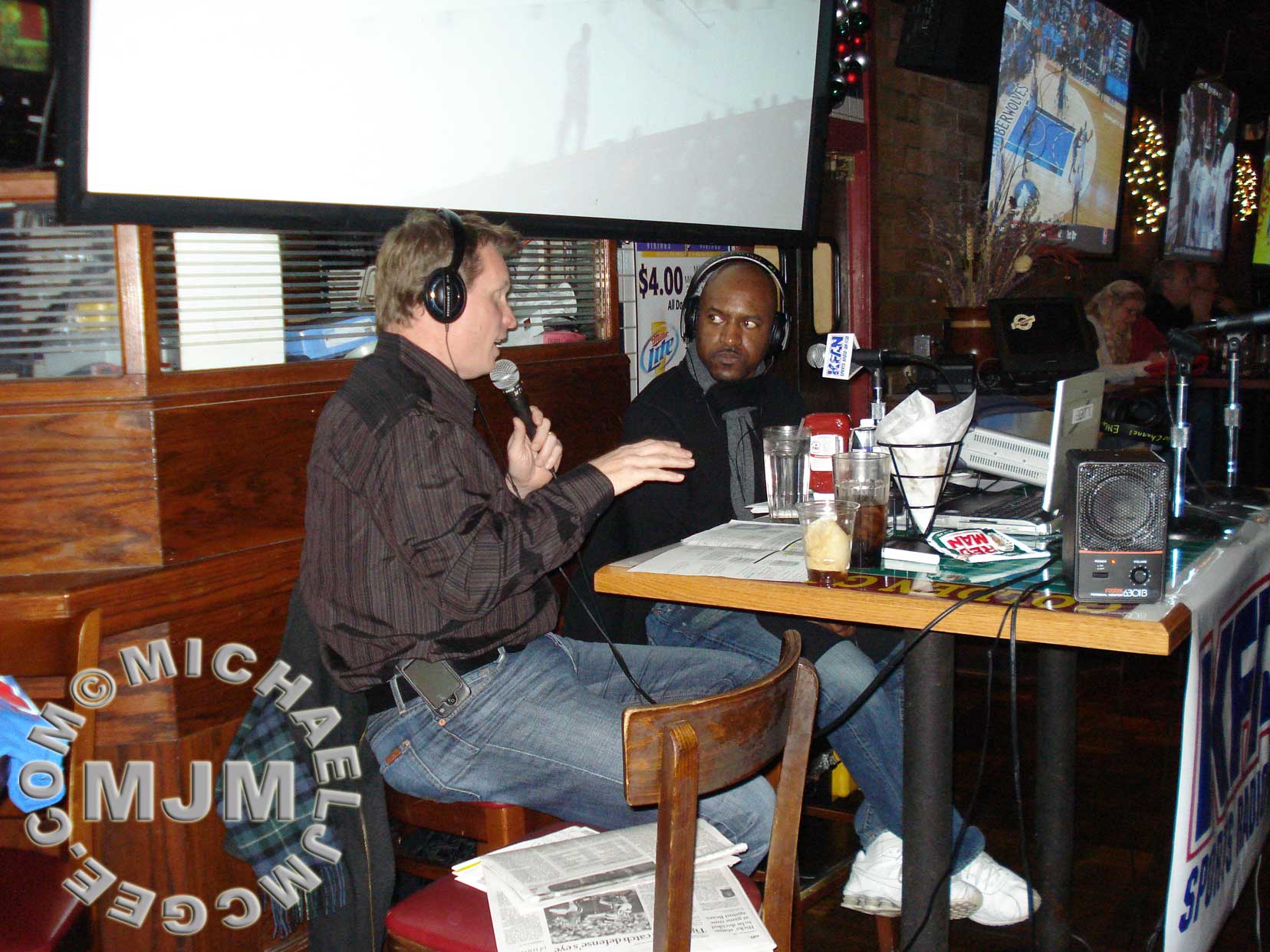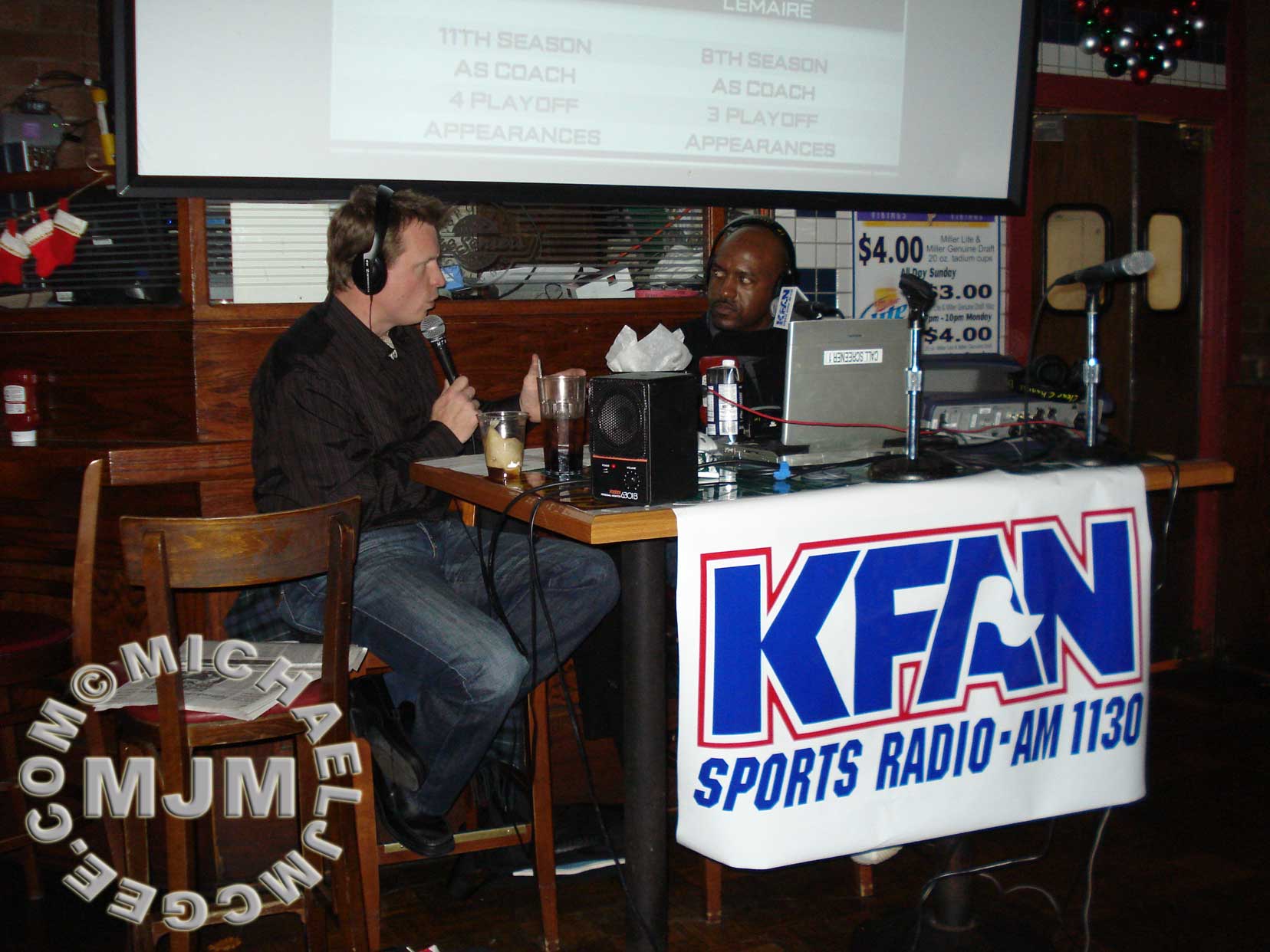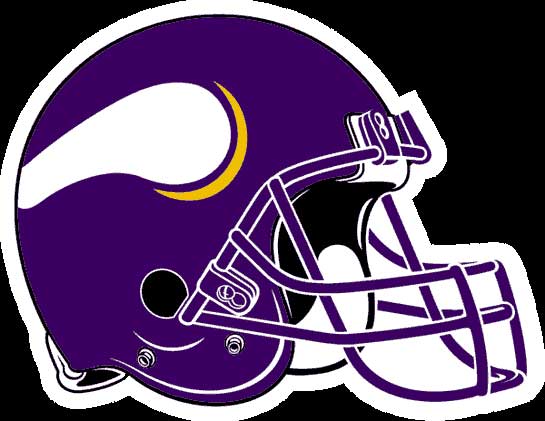 Downtown & Tailgating on a cold & snowy day. Sweet!!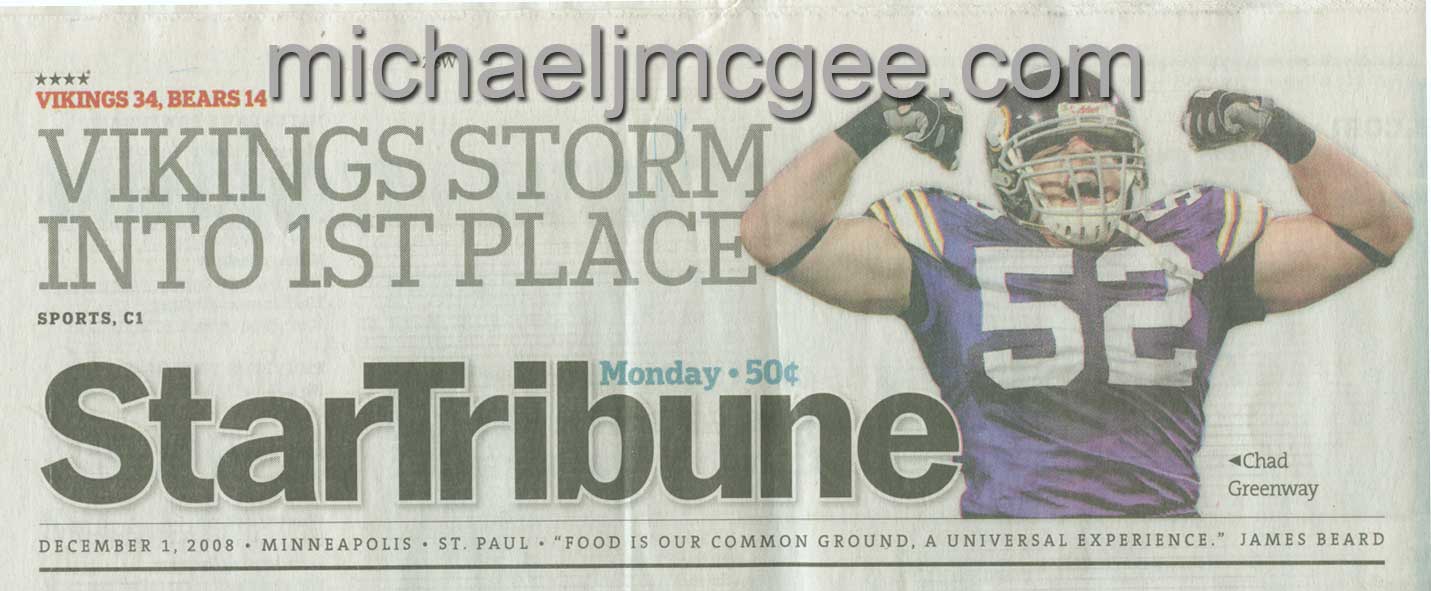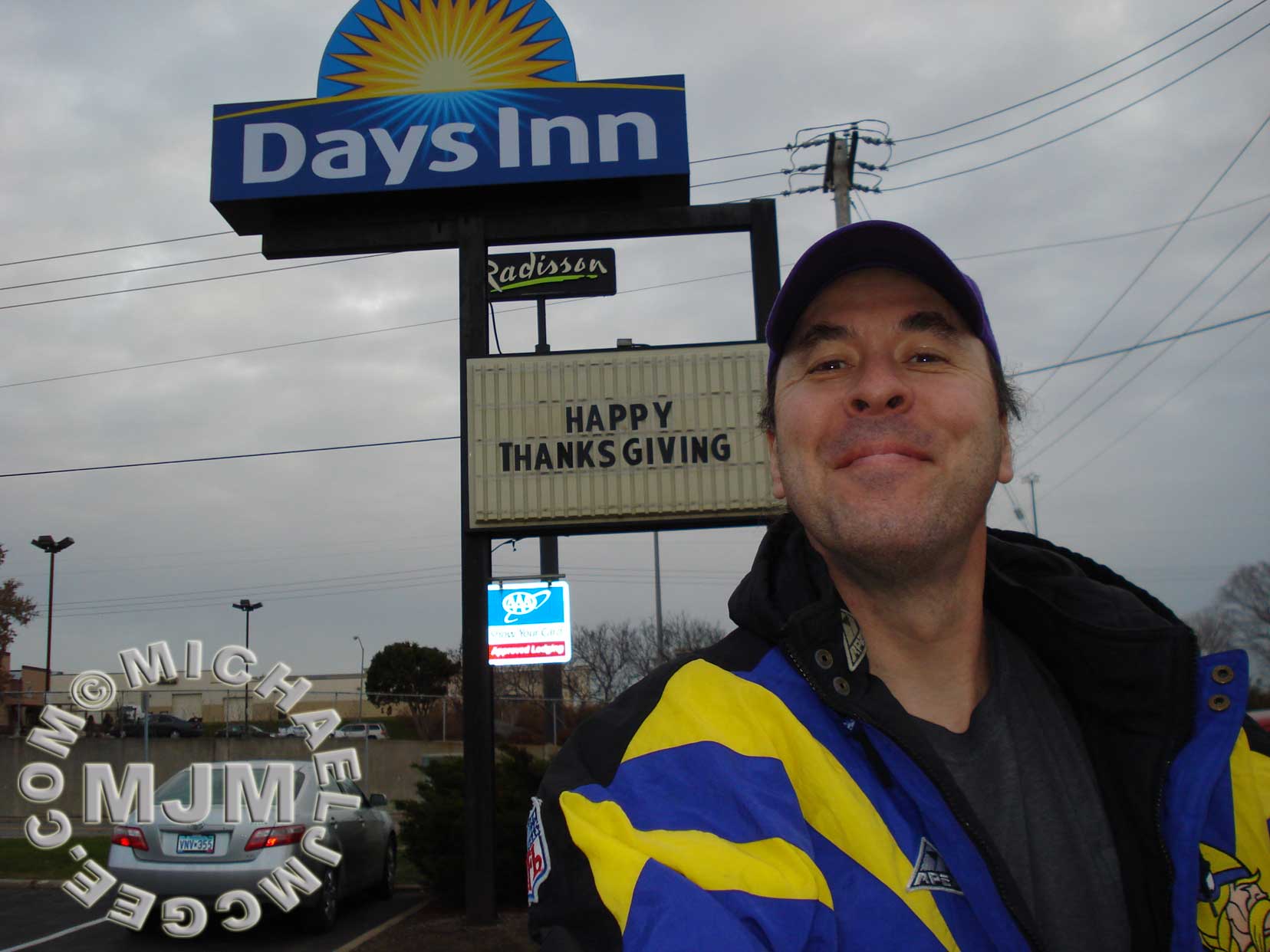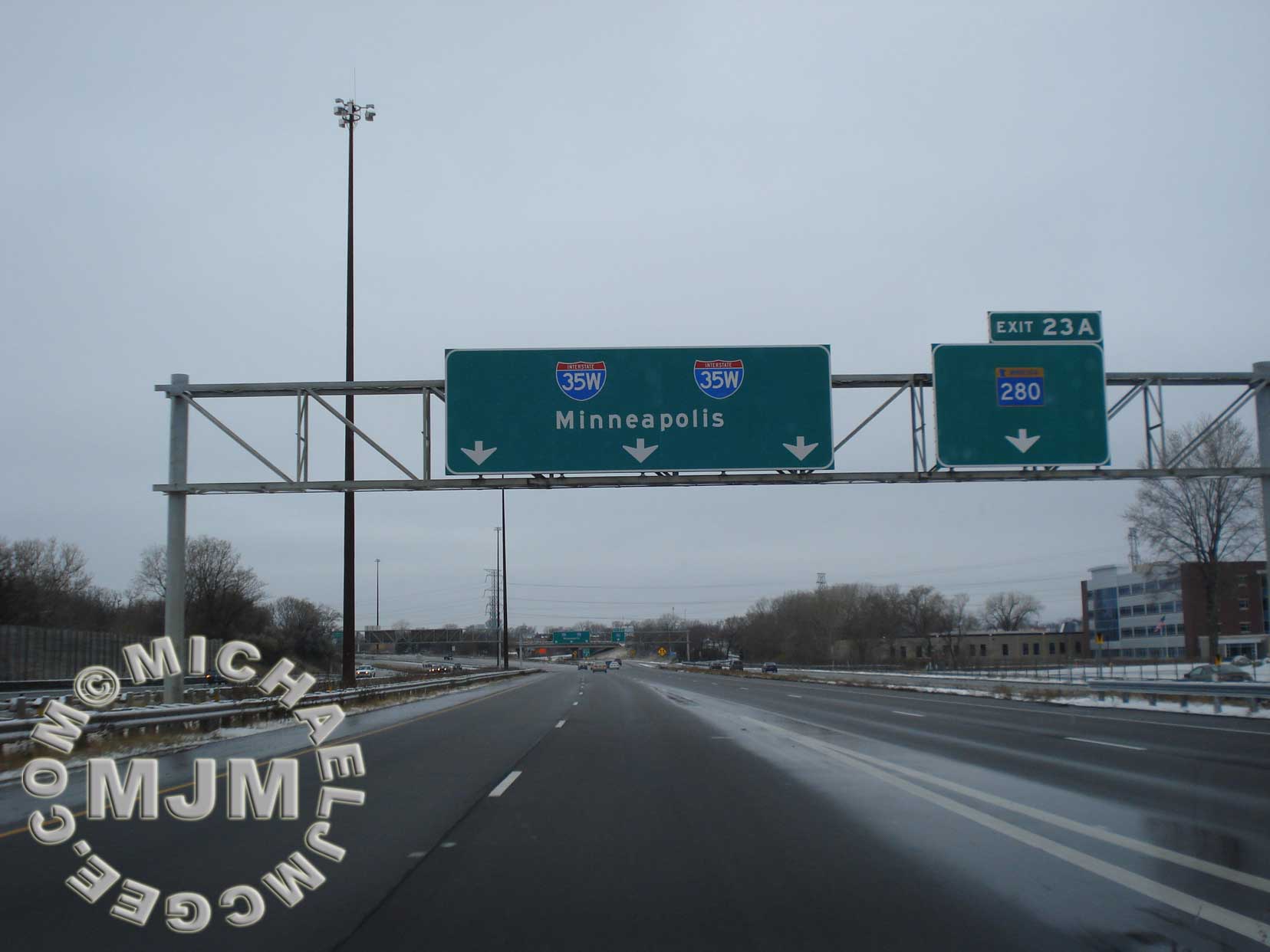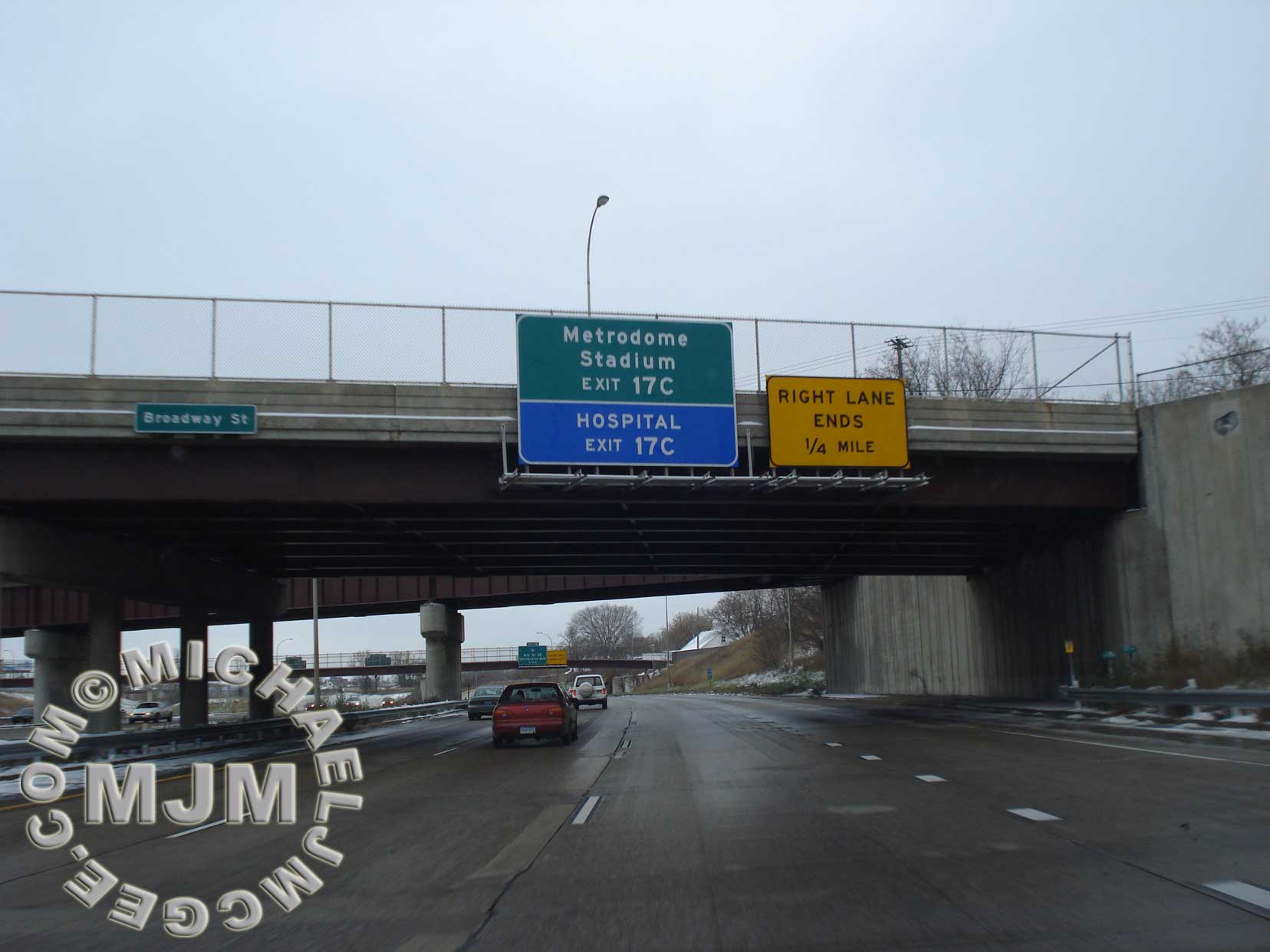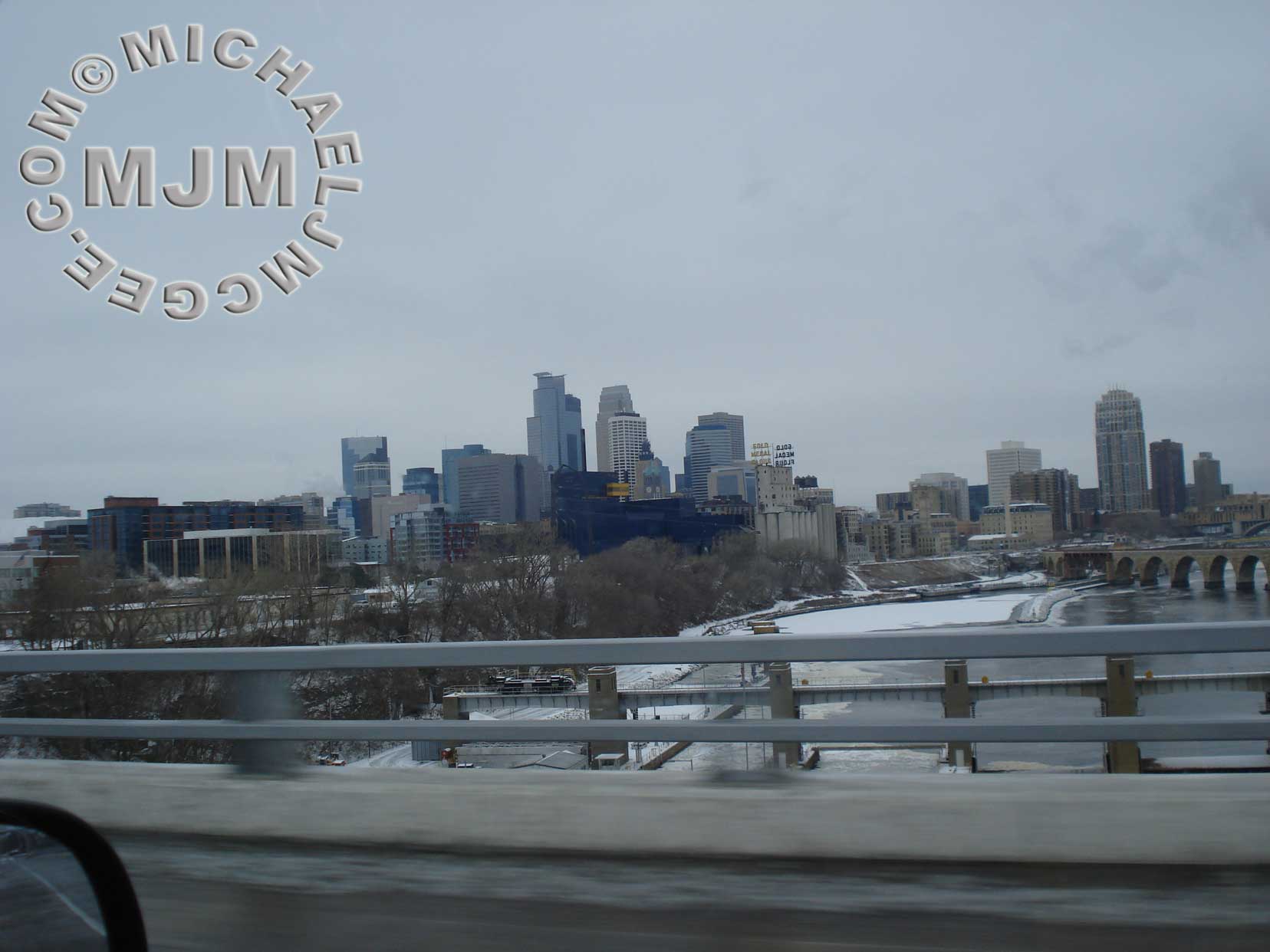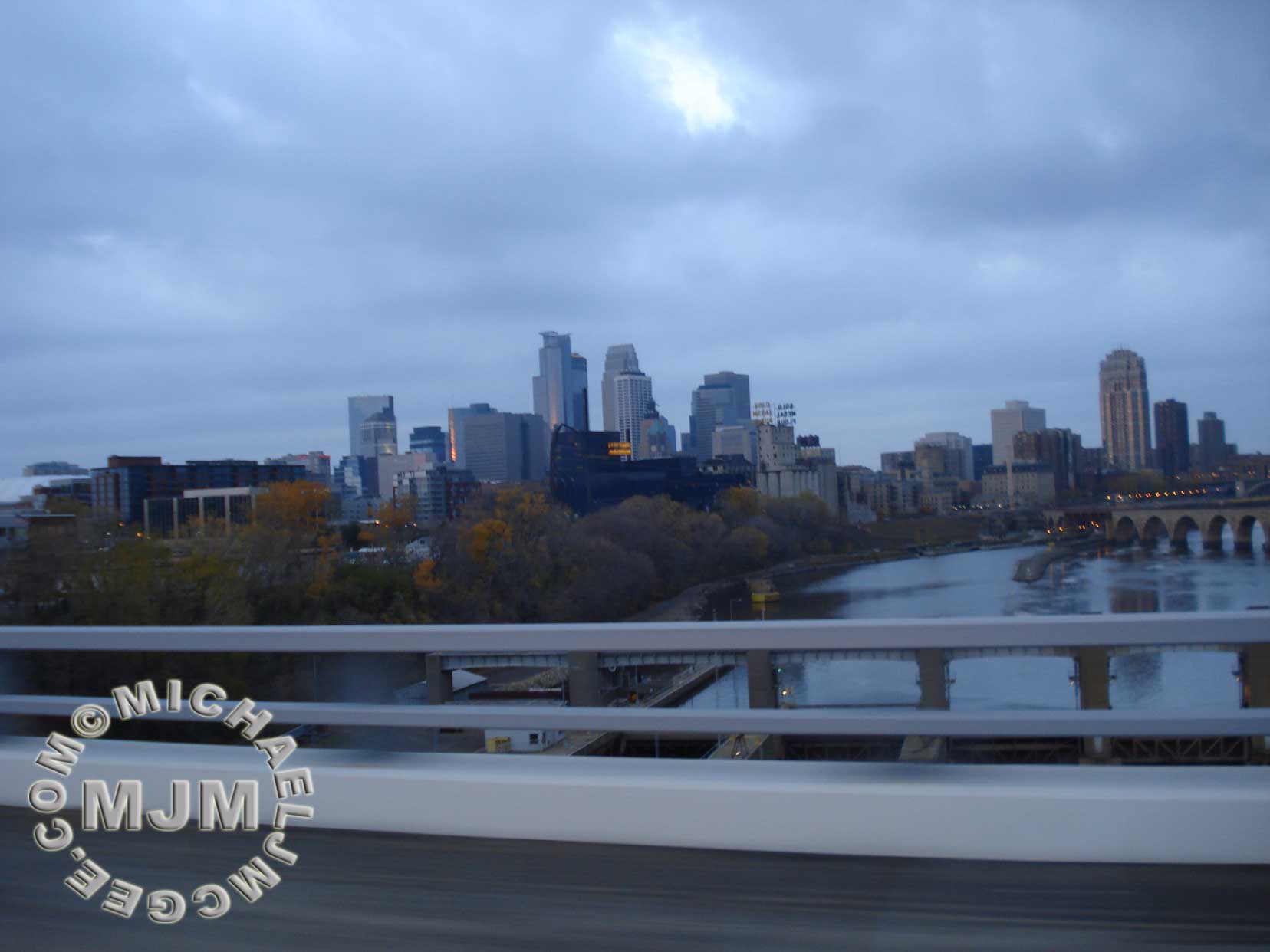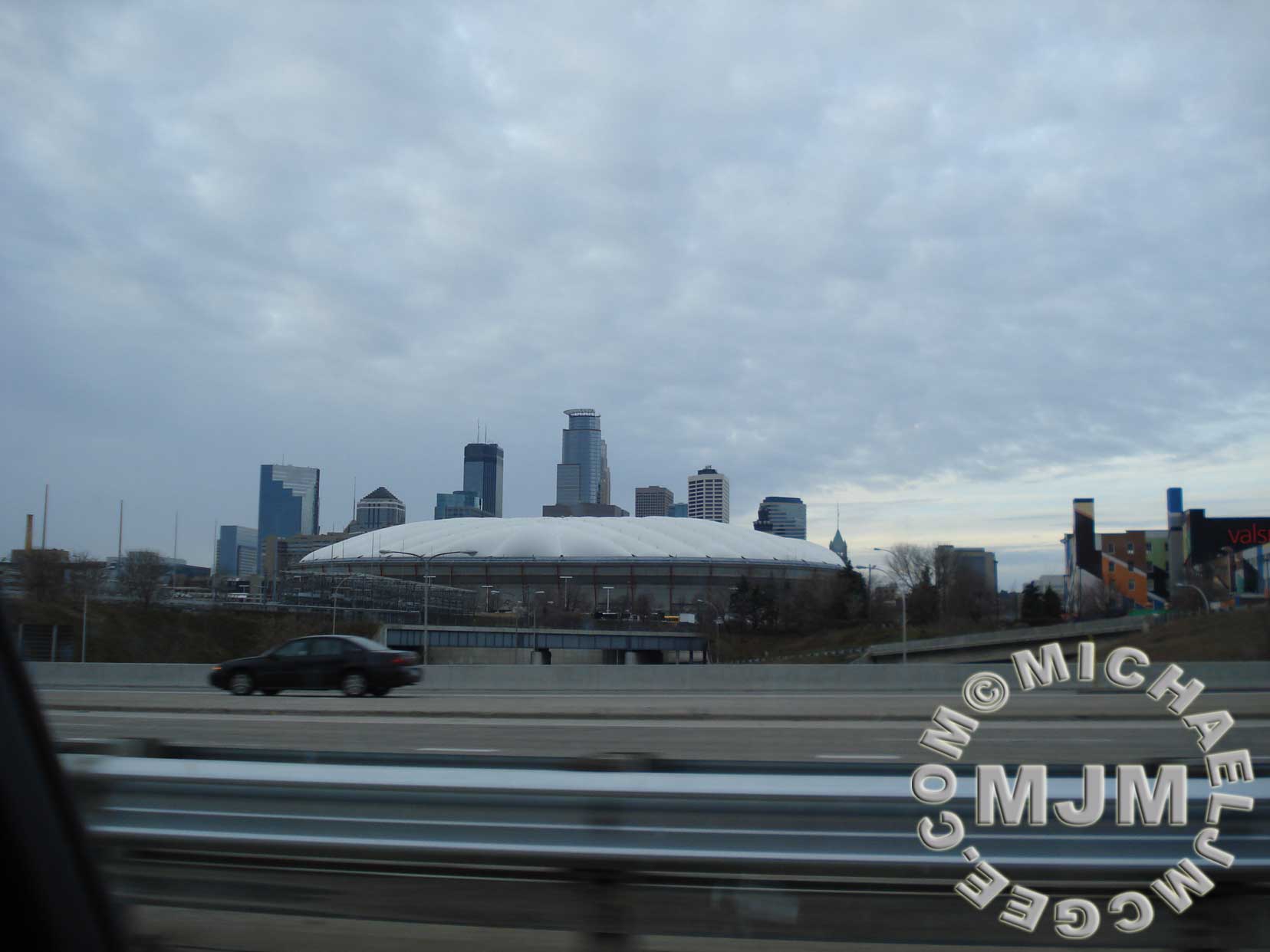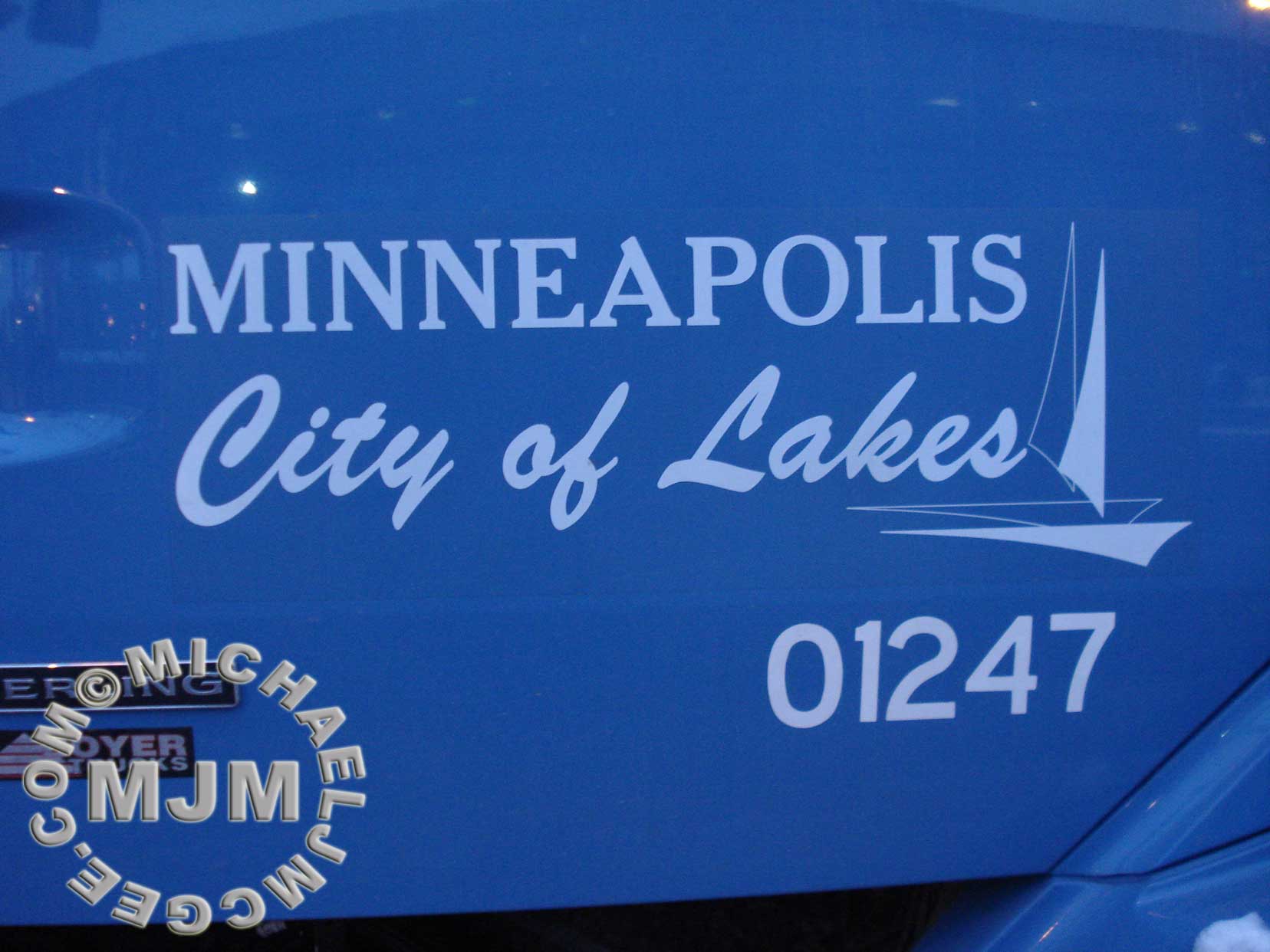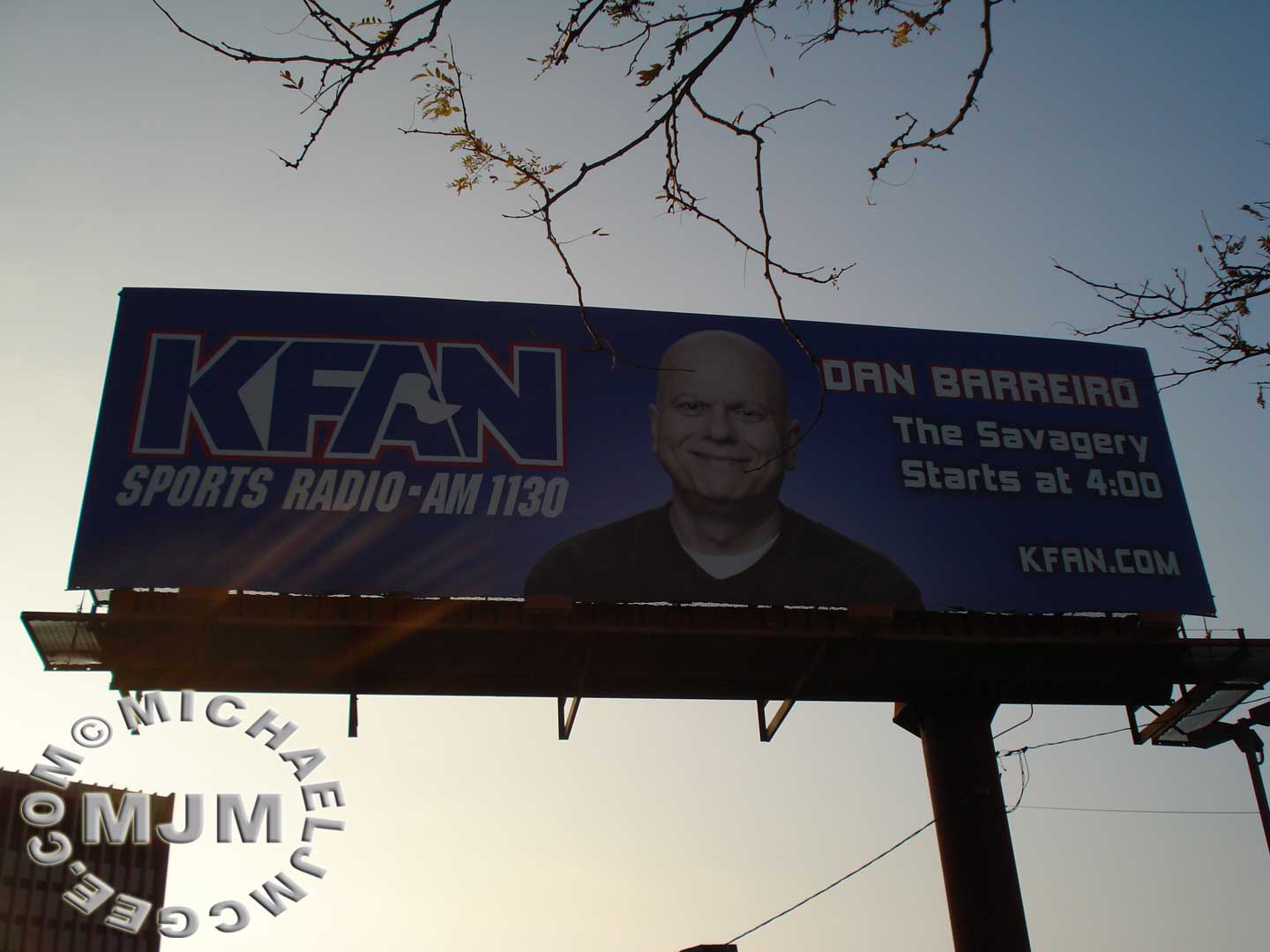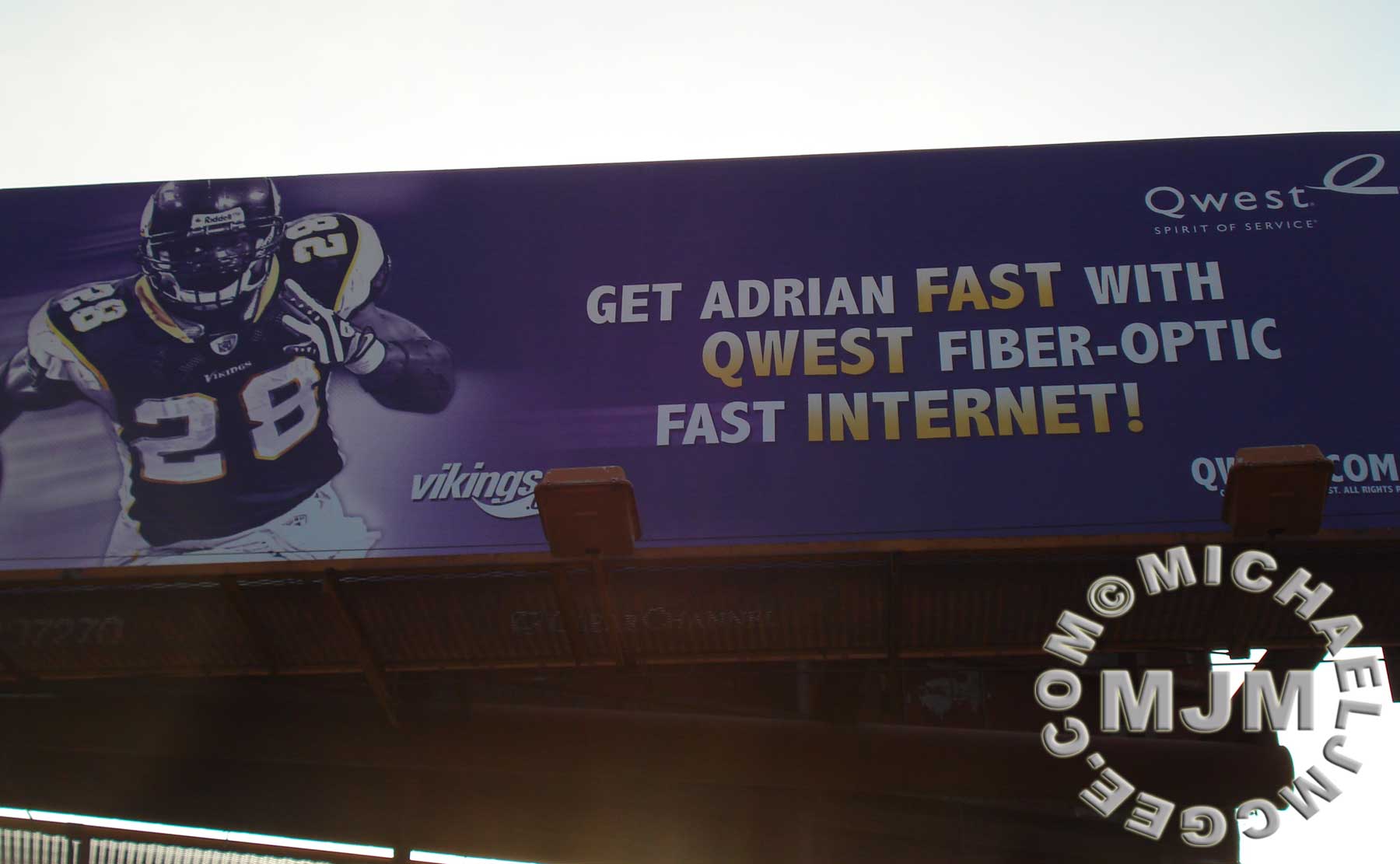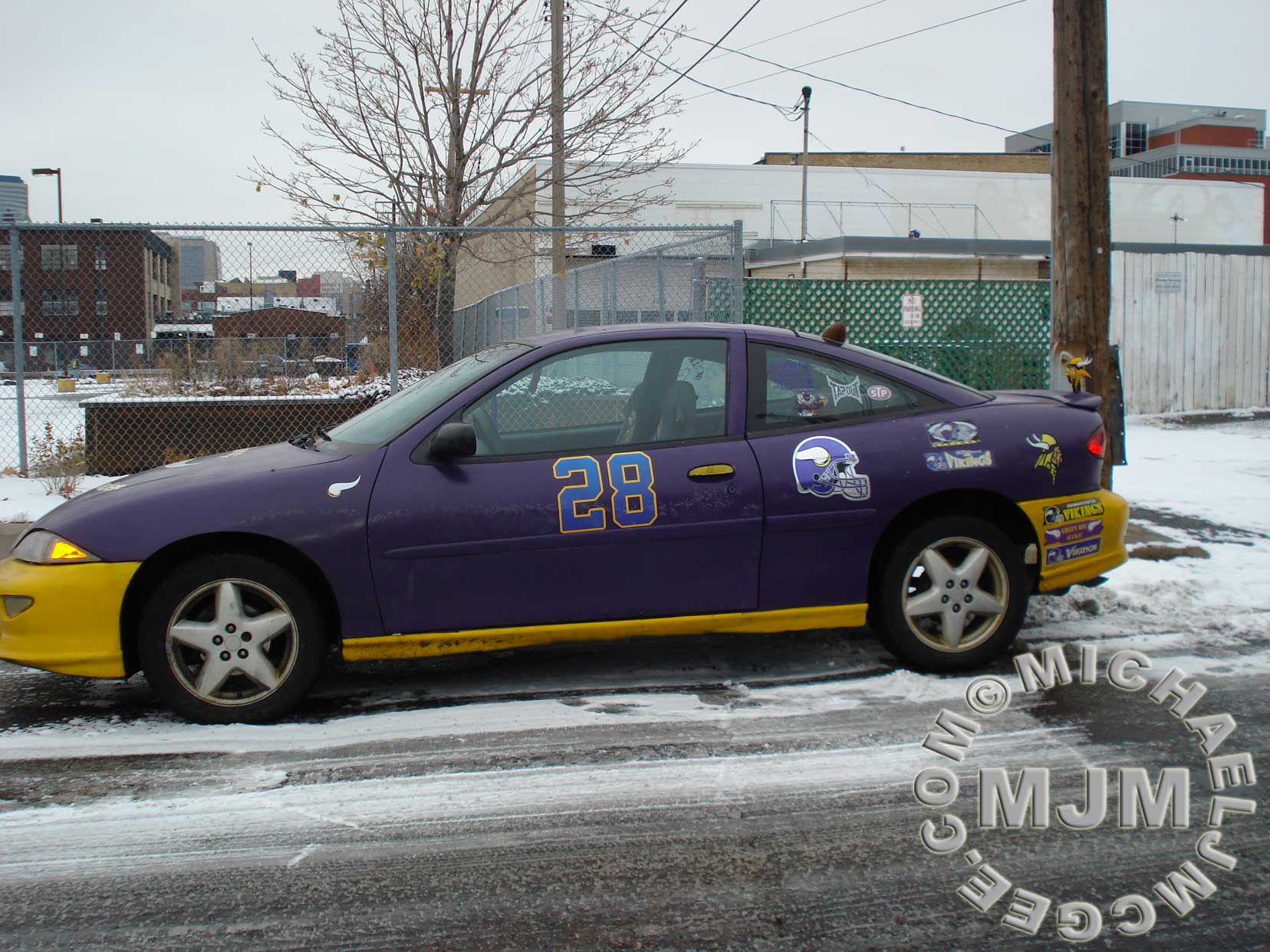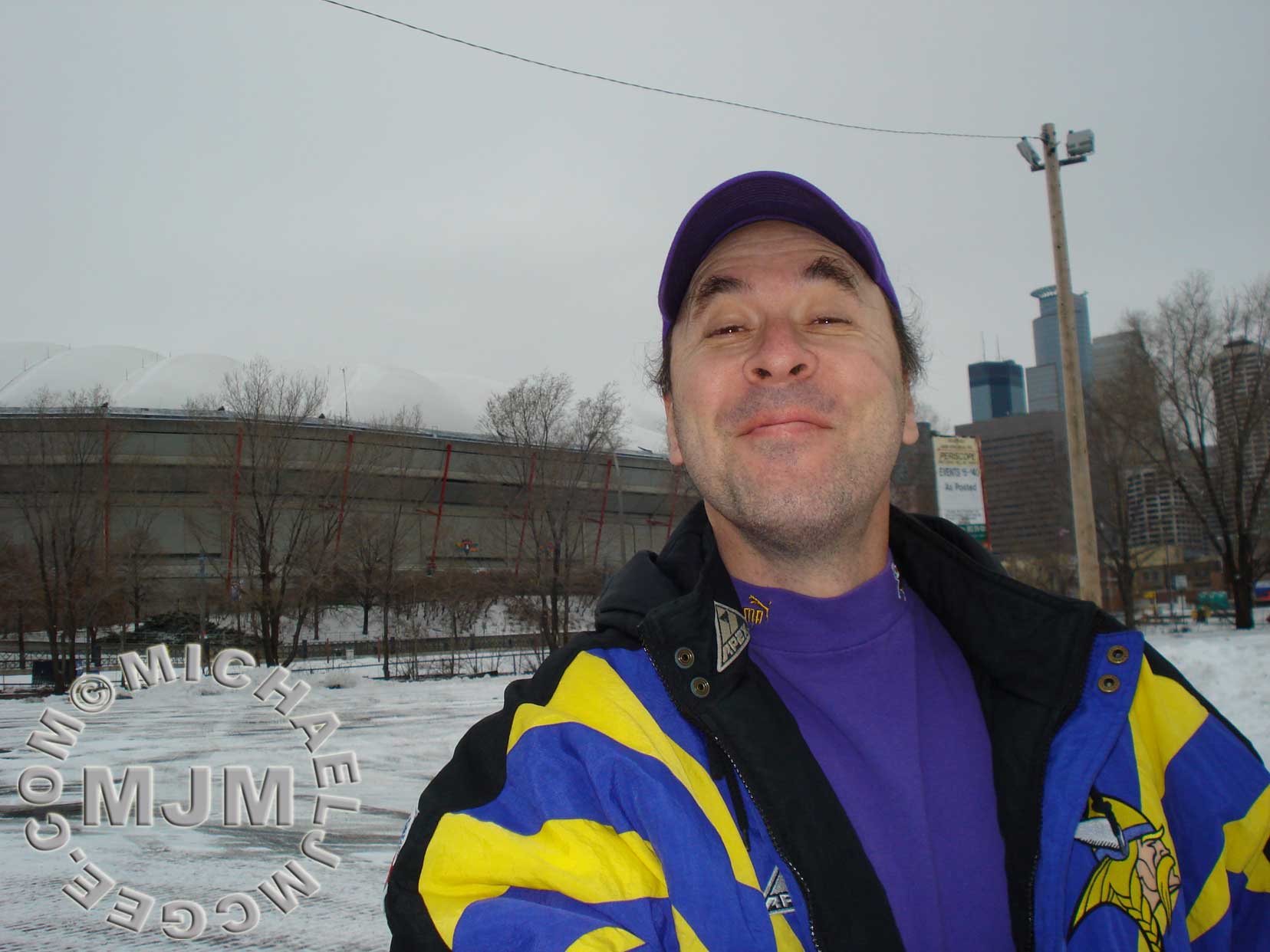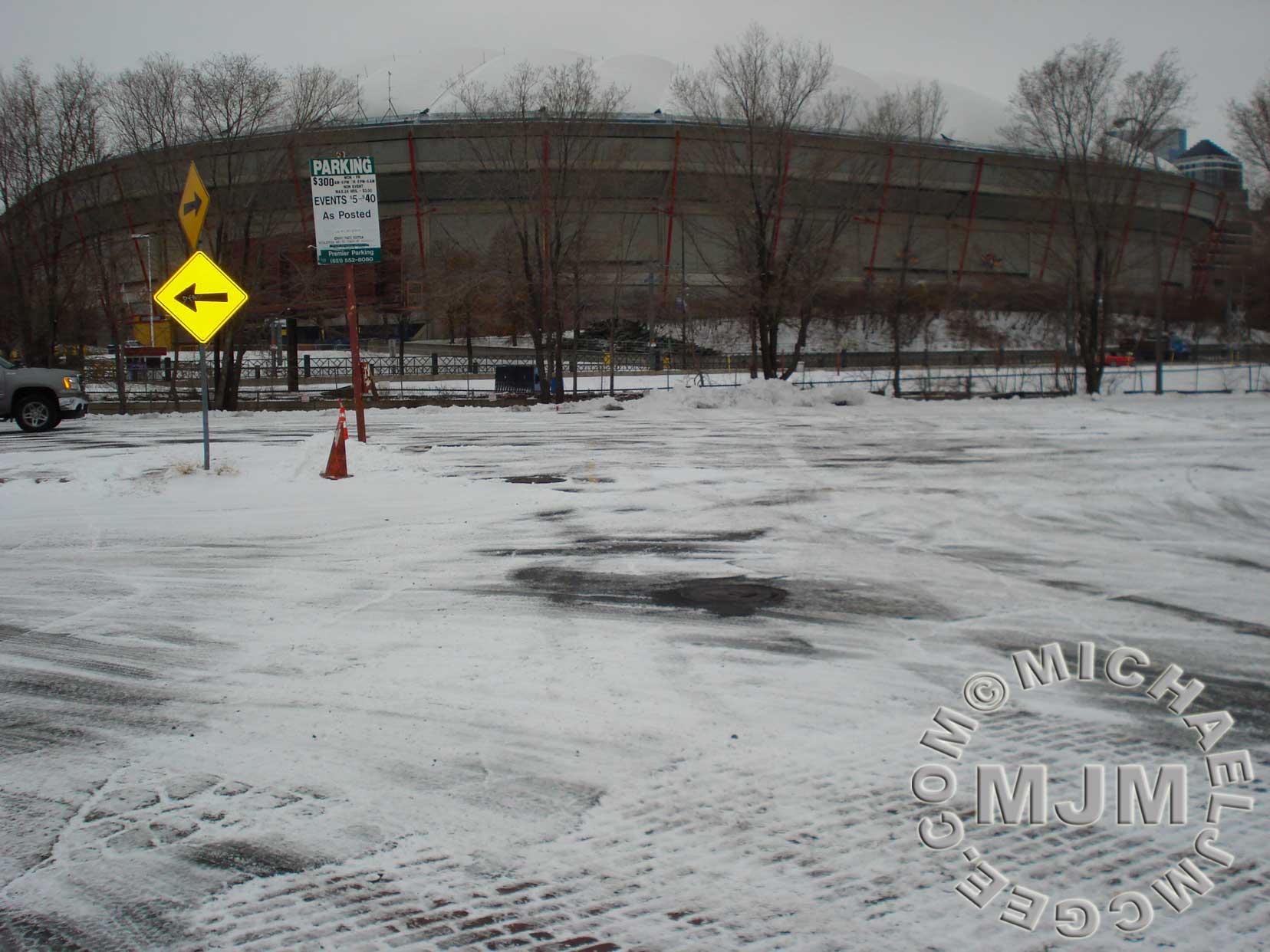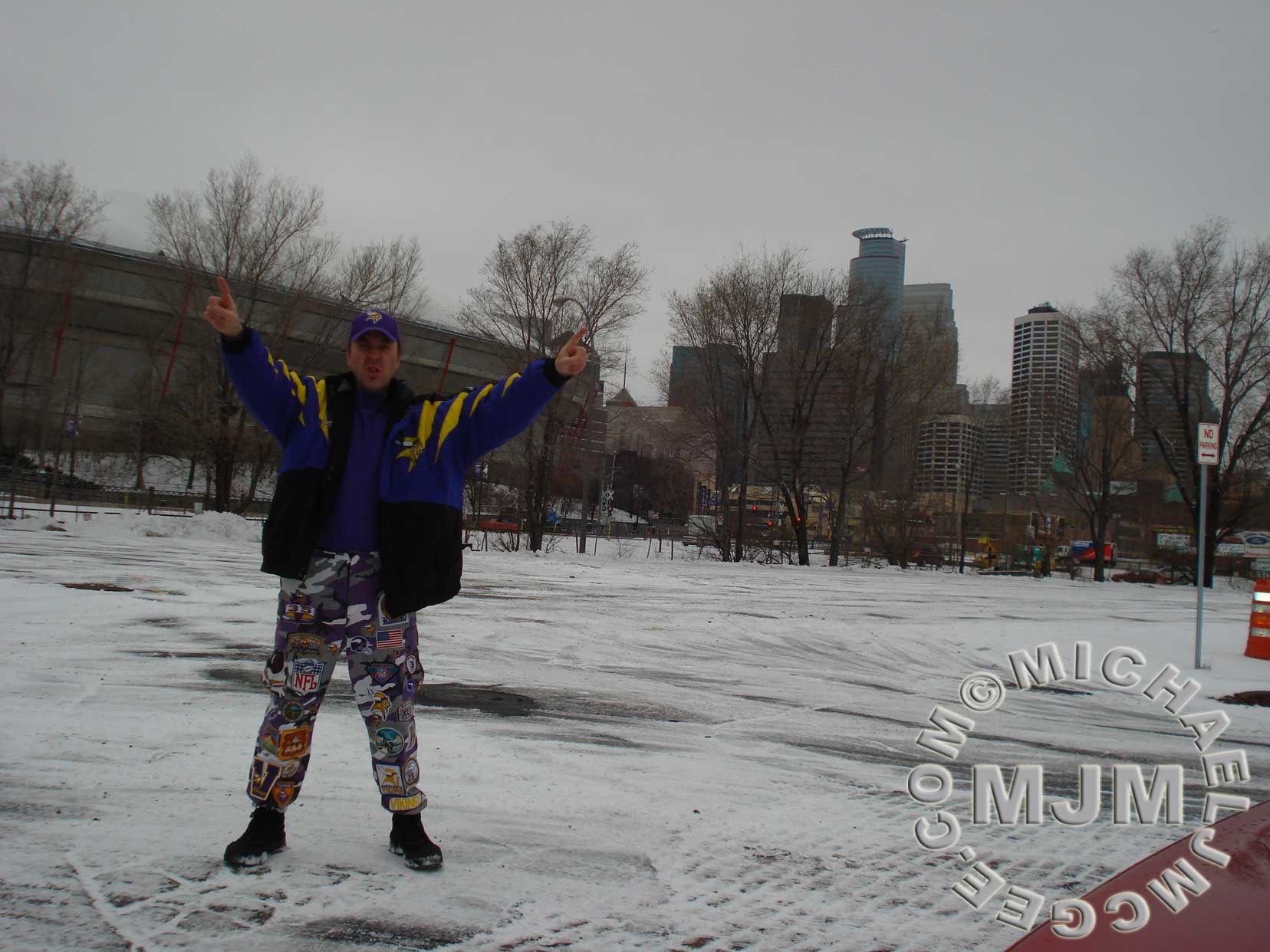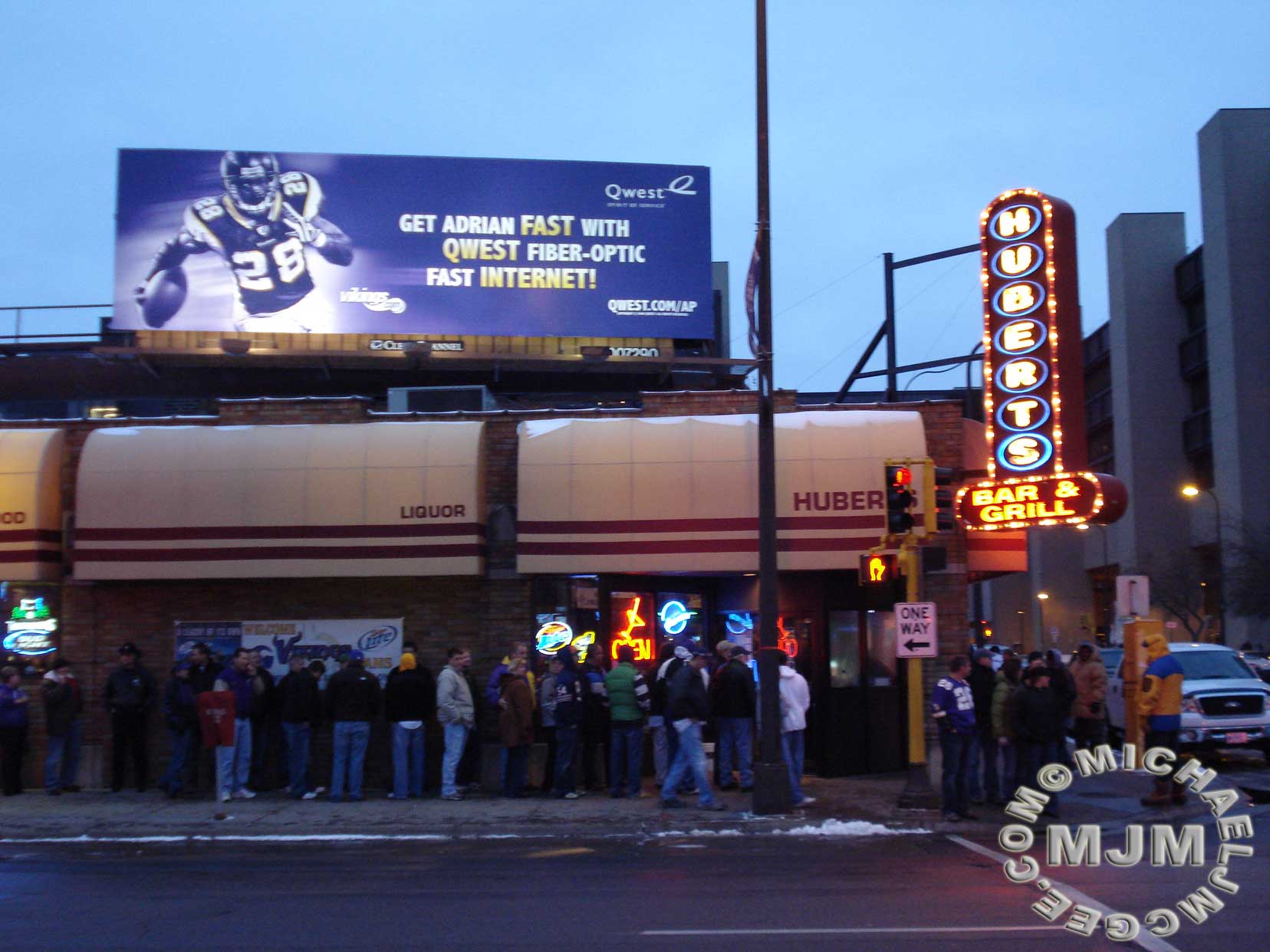 Huberts Sports bar right next to the Dome. By far the fan favorite!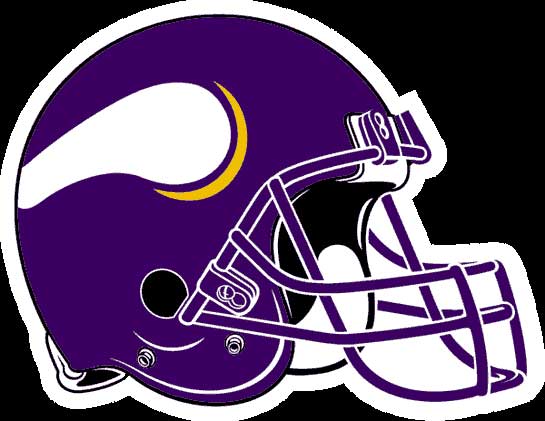 Metrodome plaza west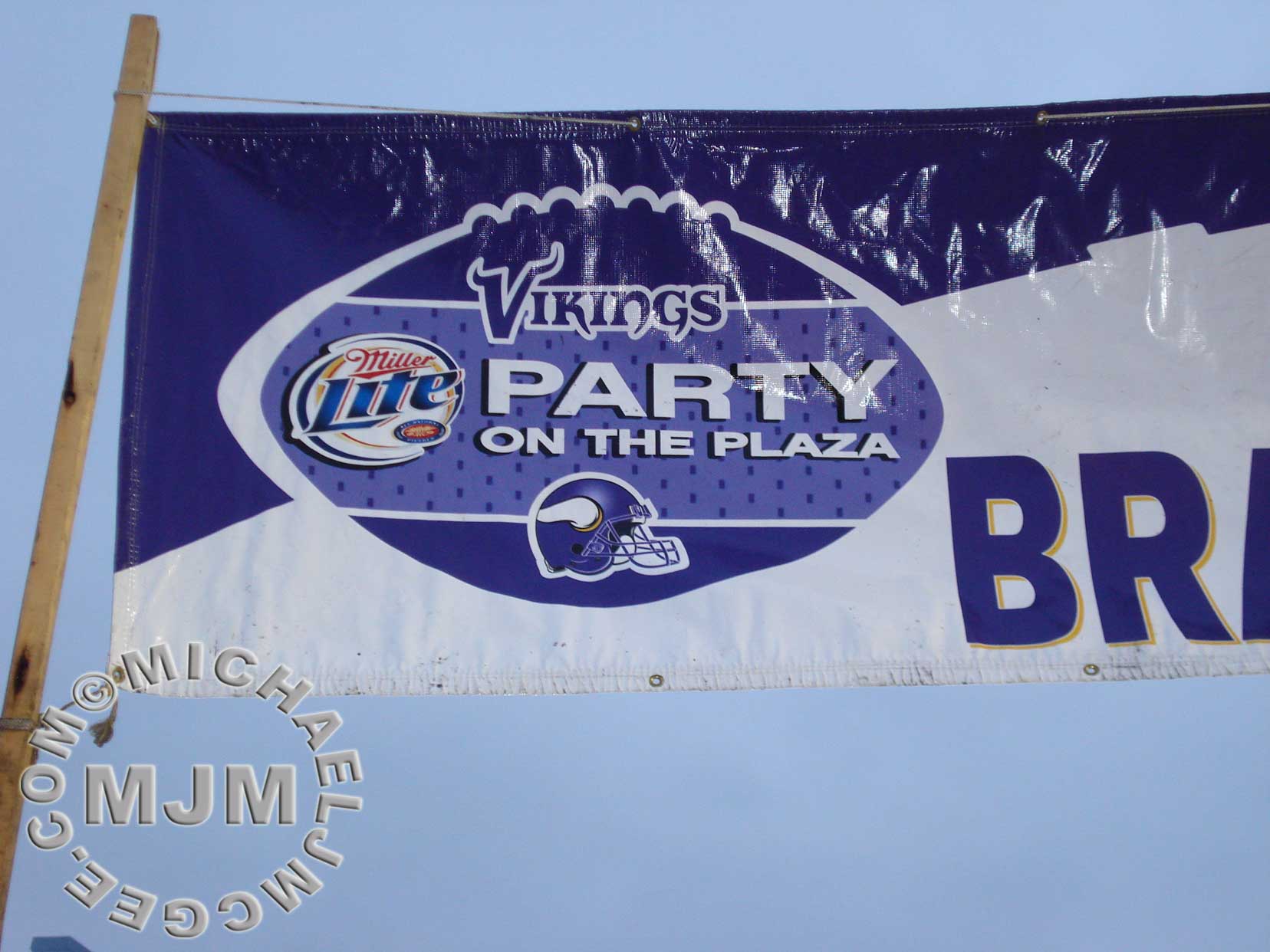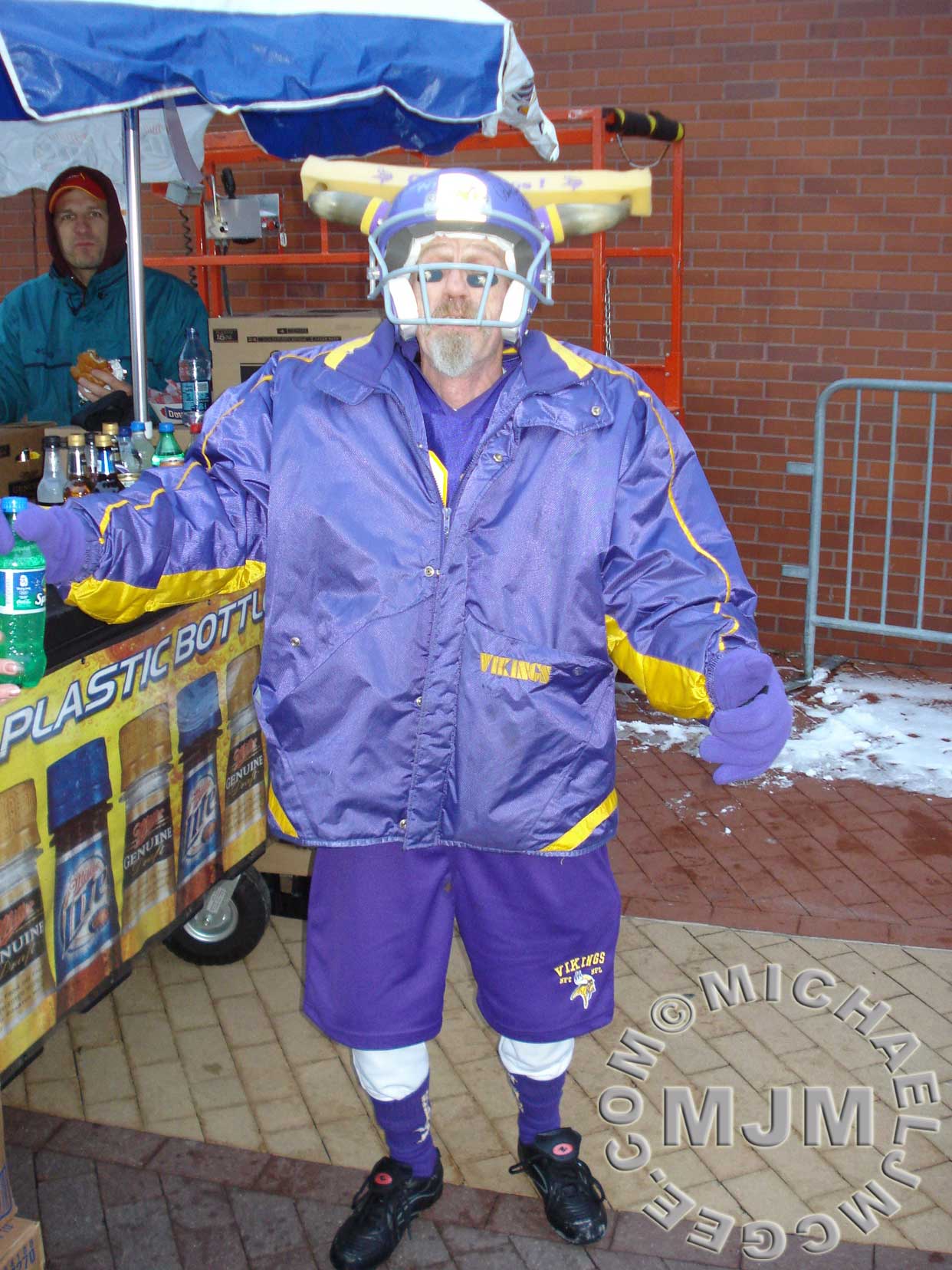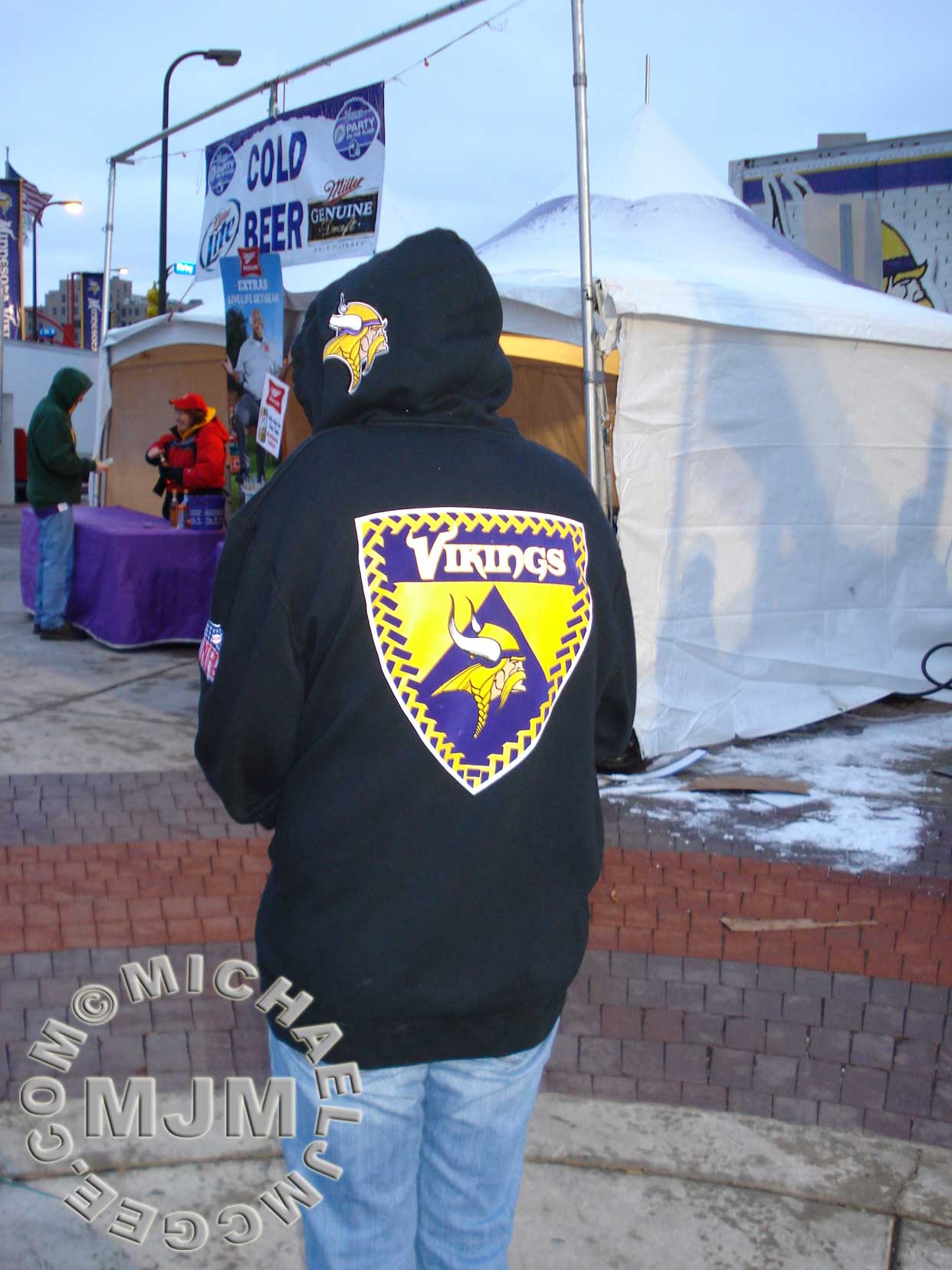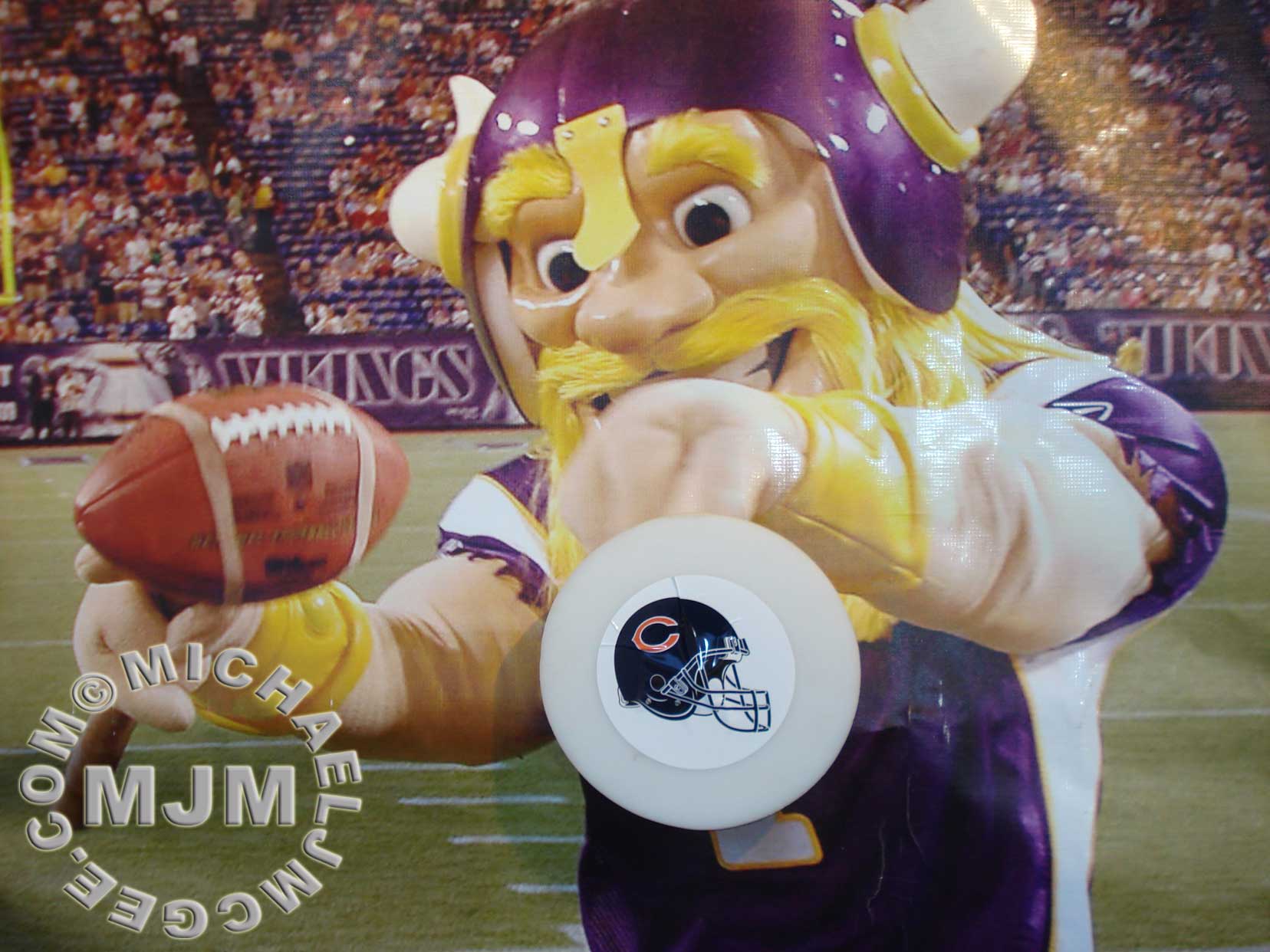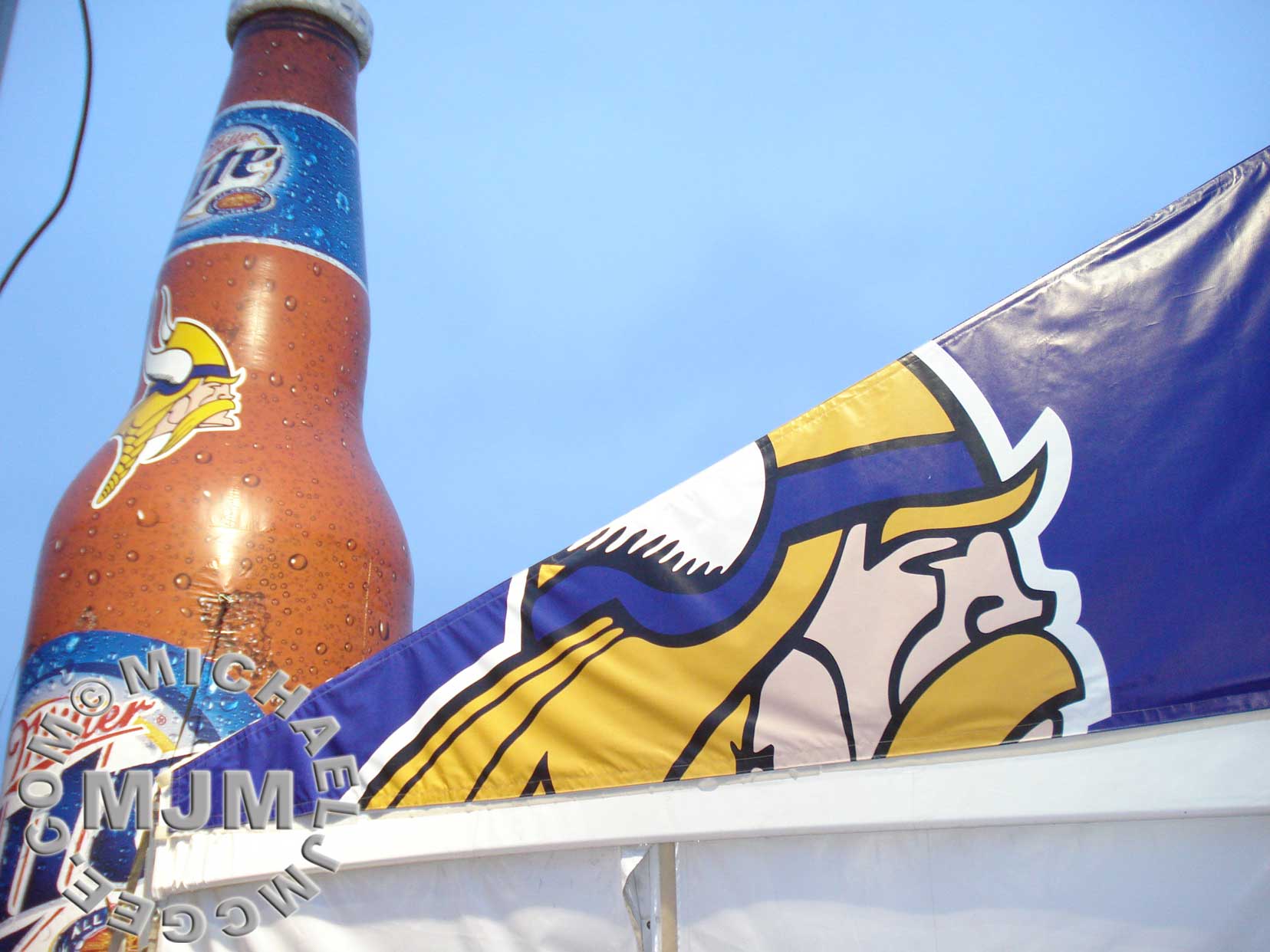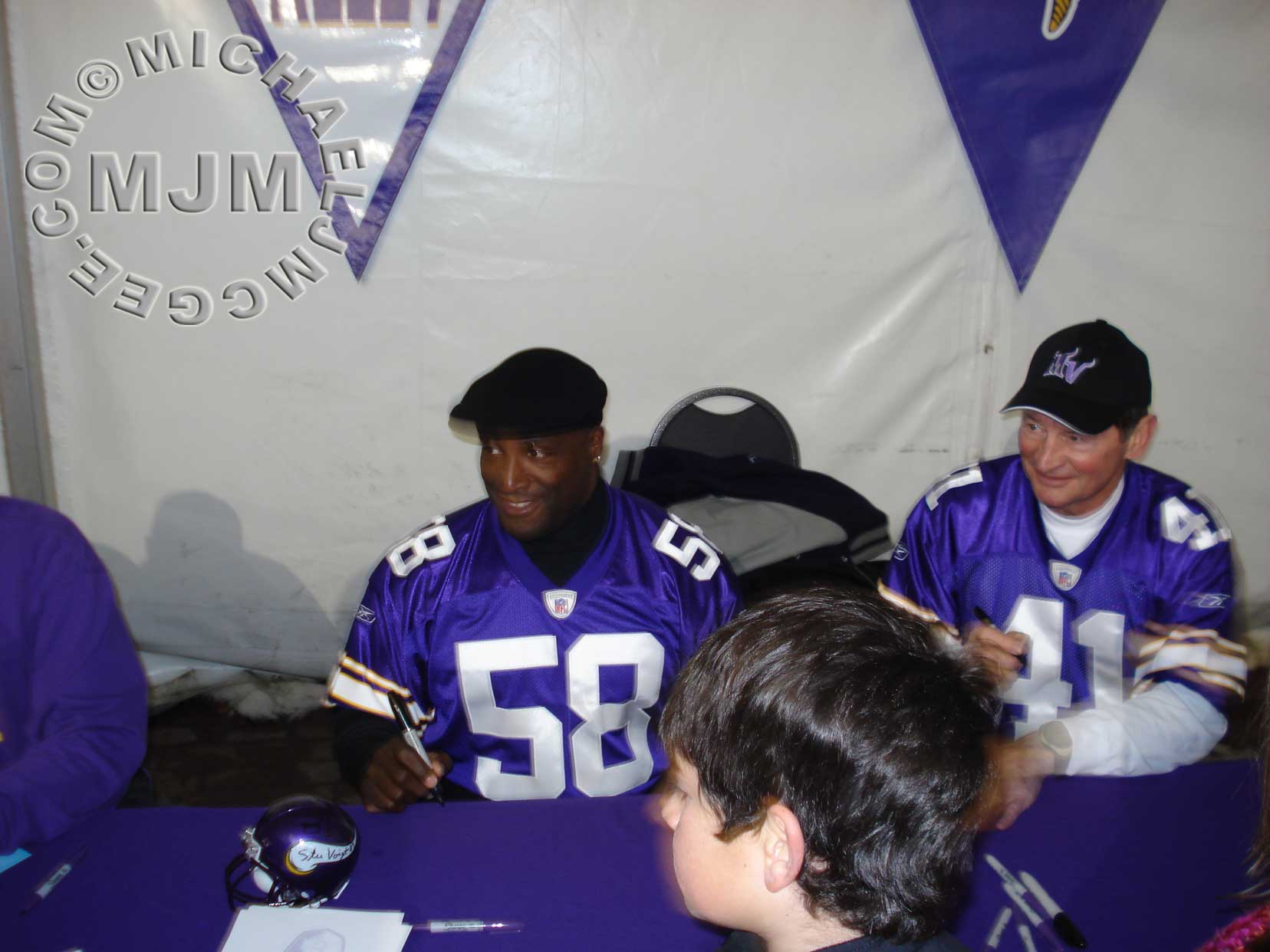 Vikings Alumni signing inside the Miller Lite End Zone area. Walker Lee Ashley & Dave Osbourne sign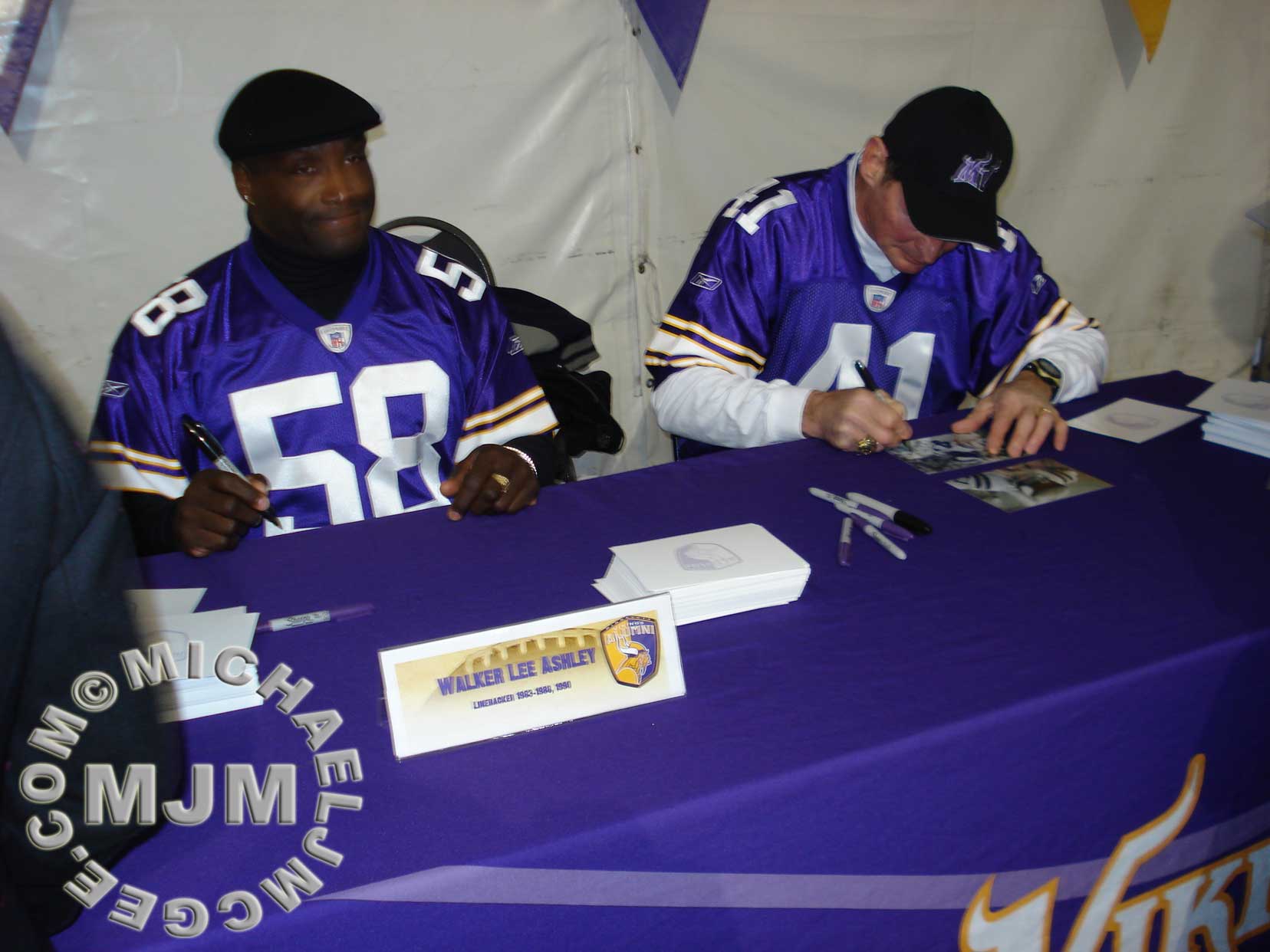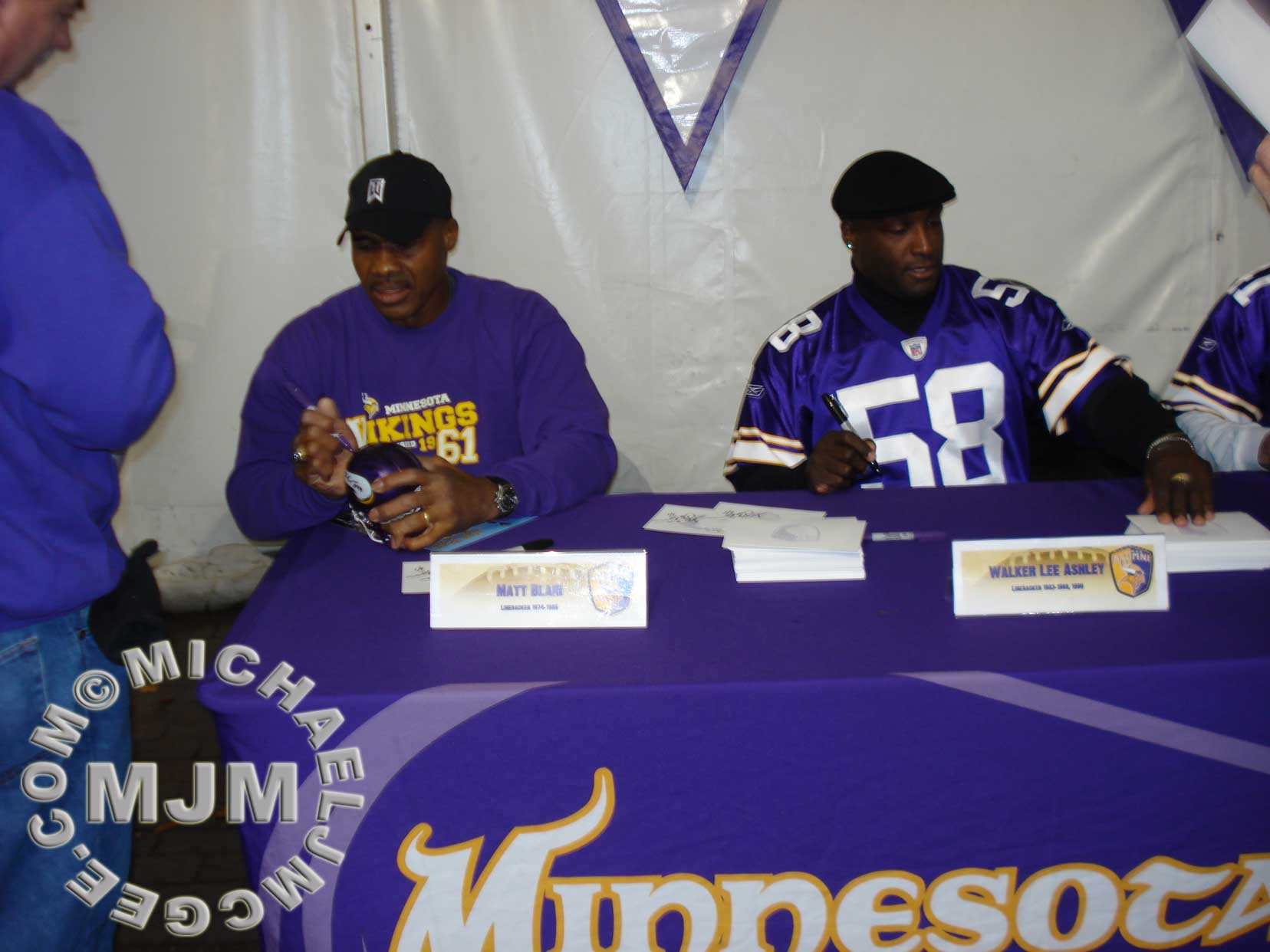 Matt Blair signs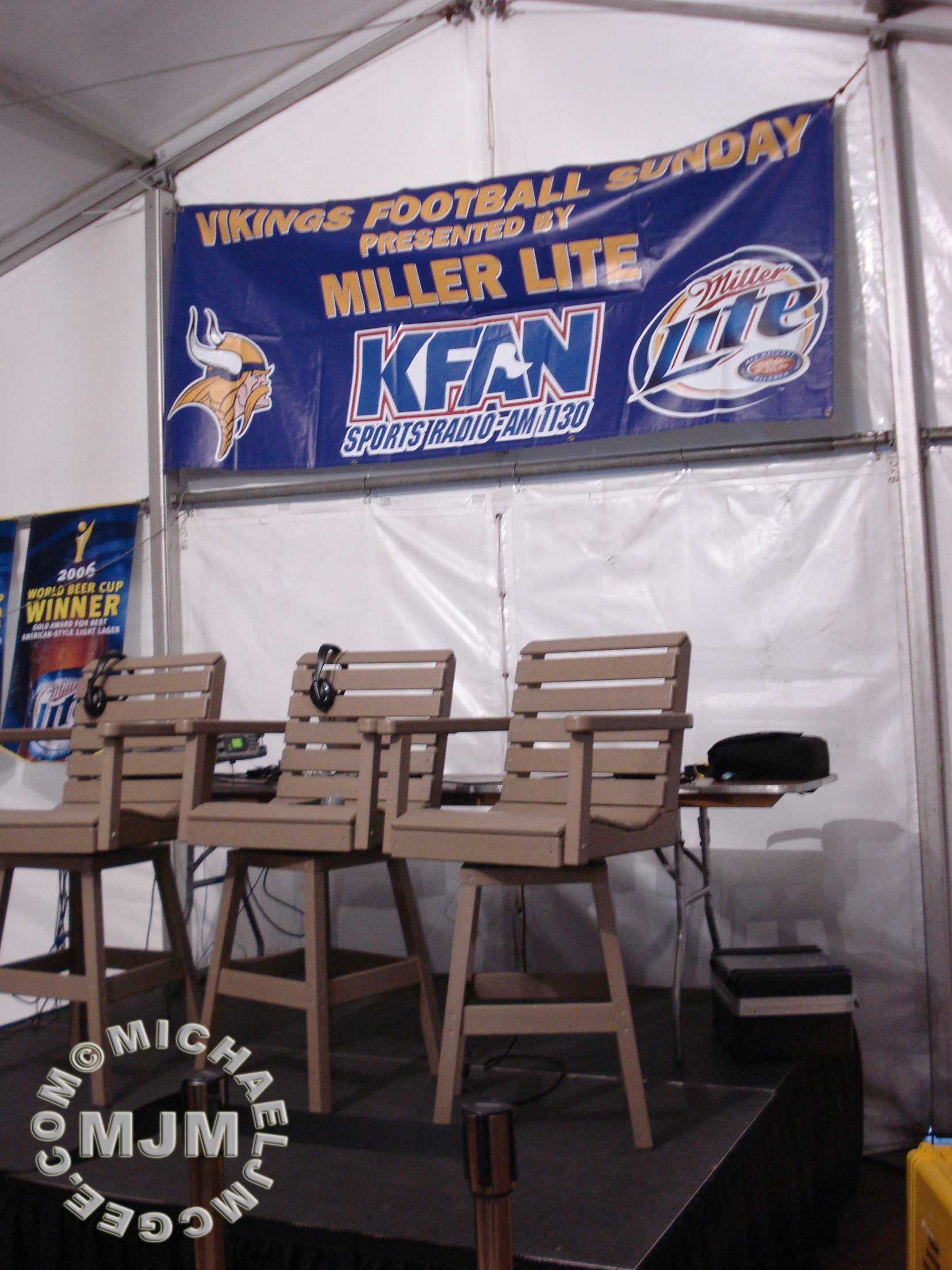 As usual I stop by to see the KFAN pre show Vikings Sunday Live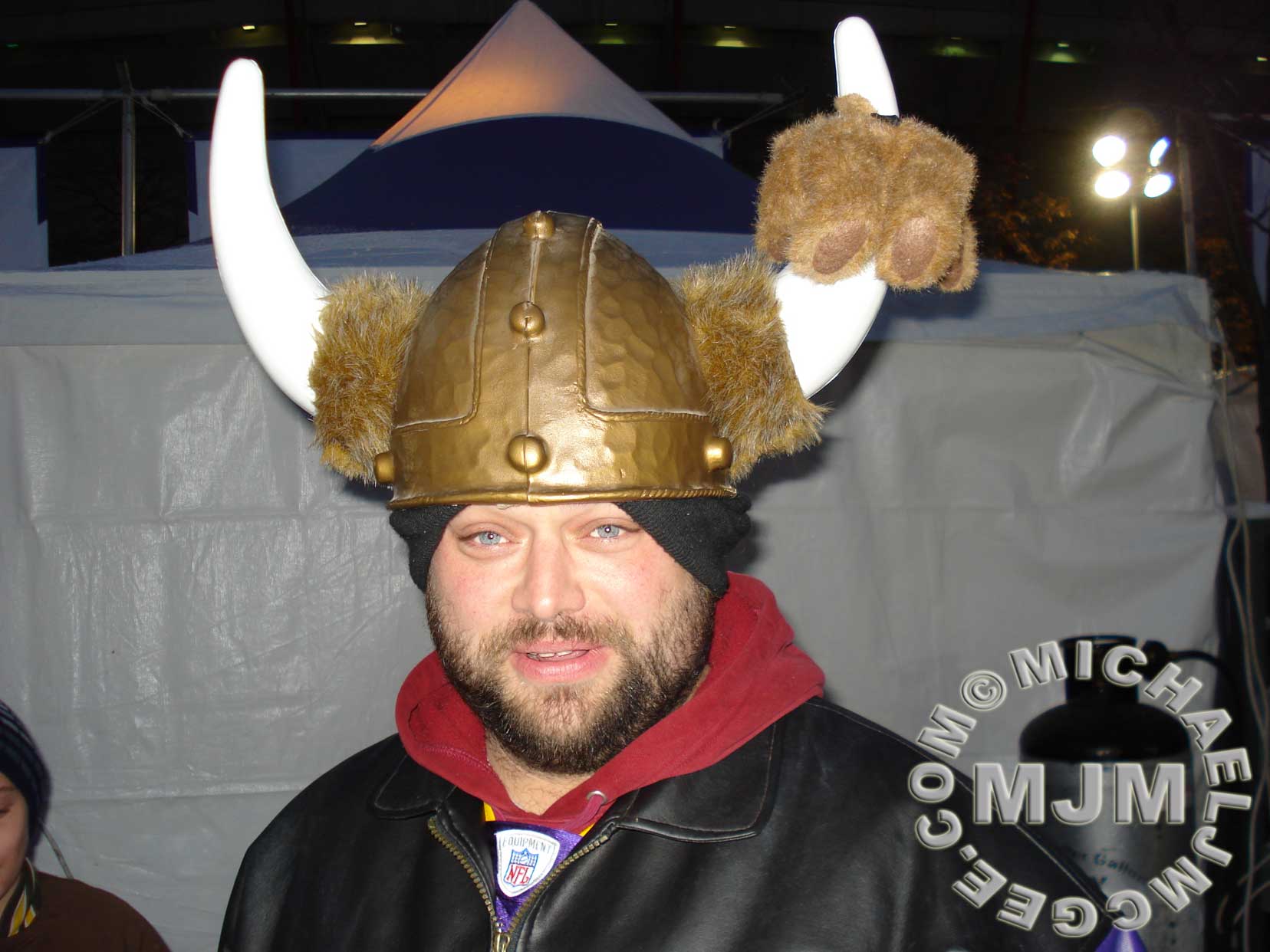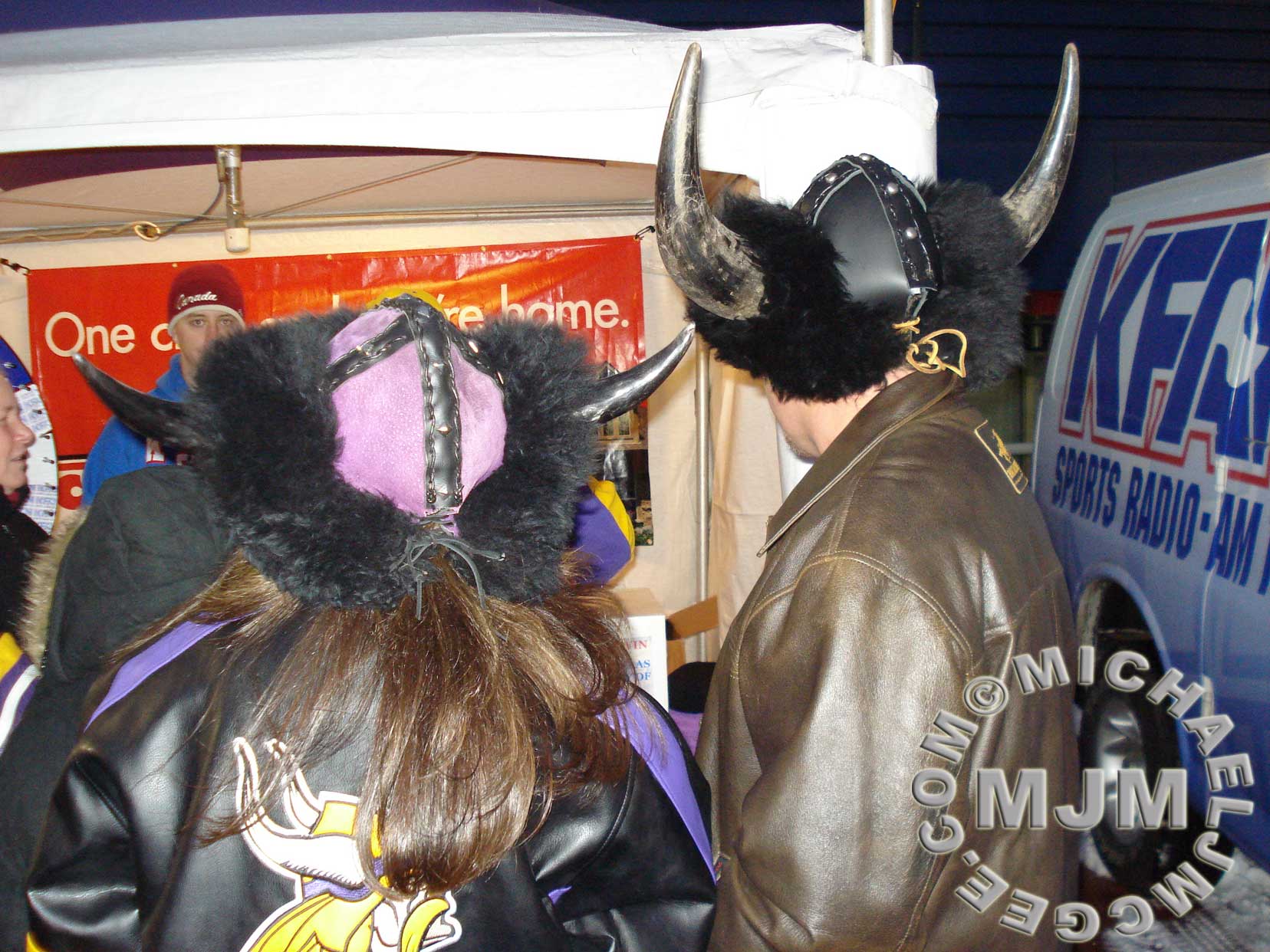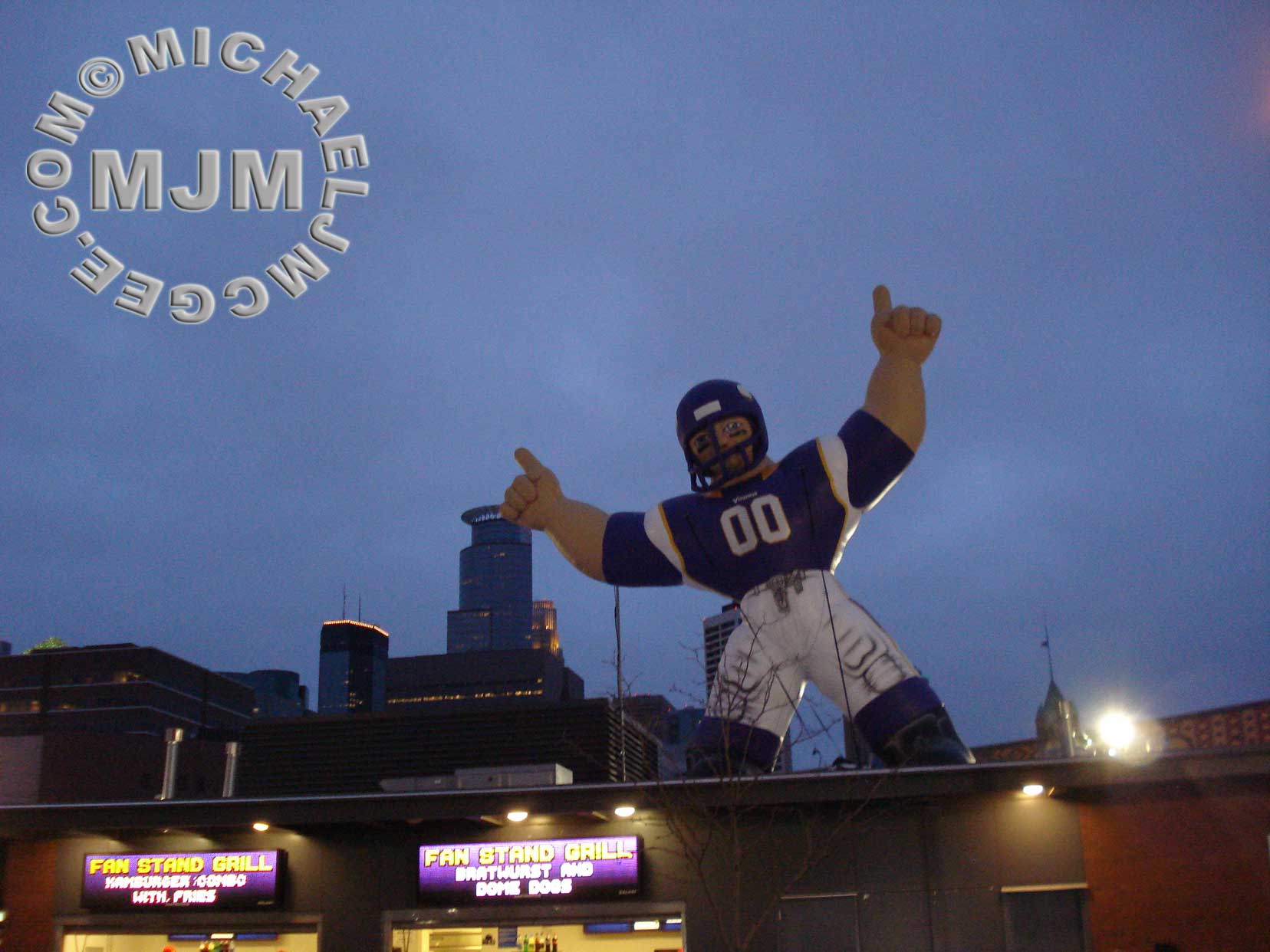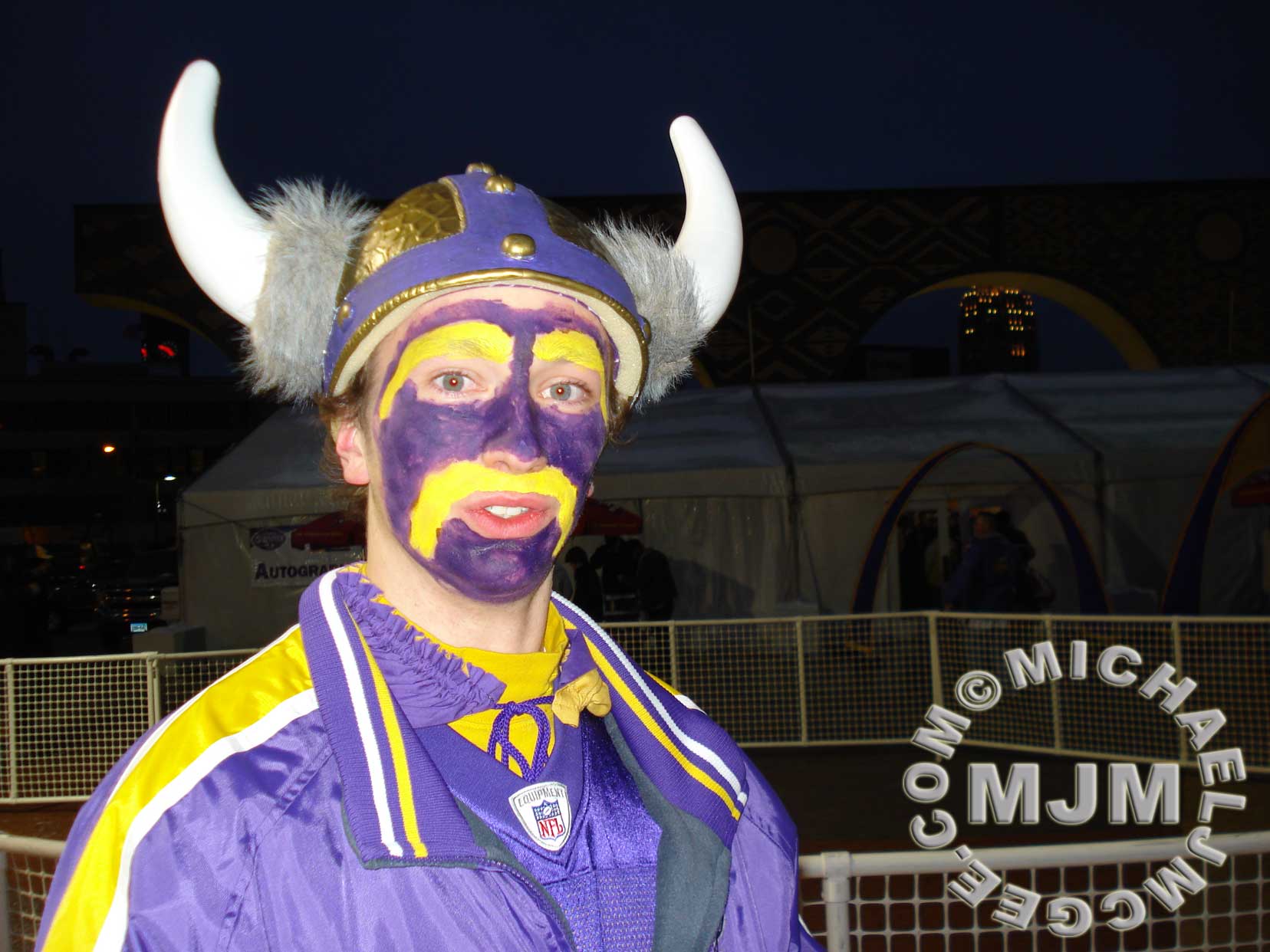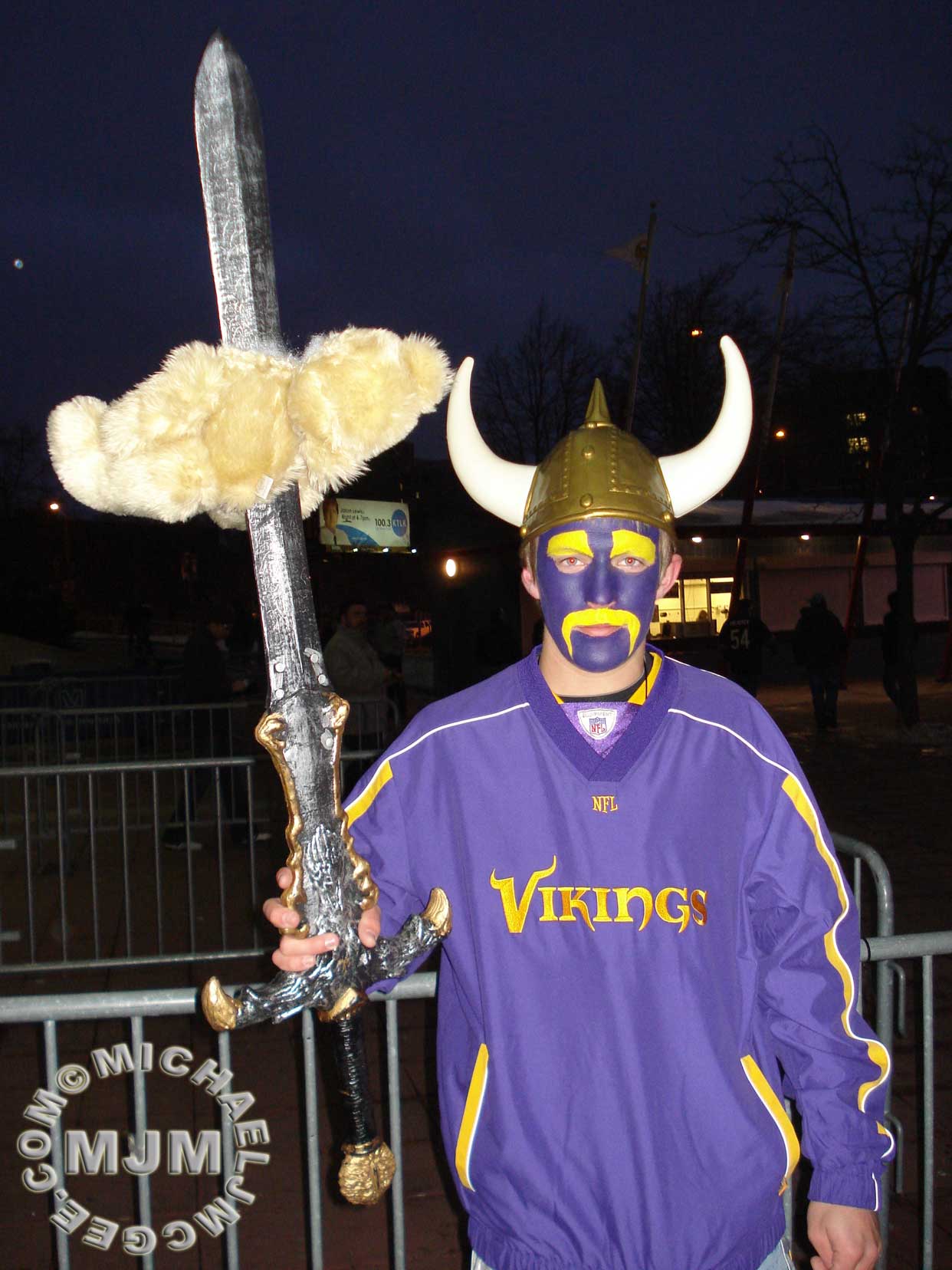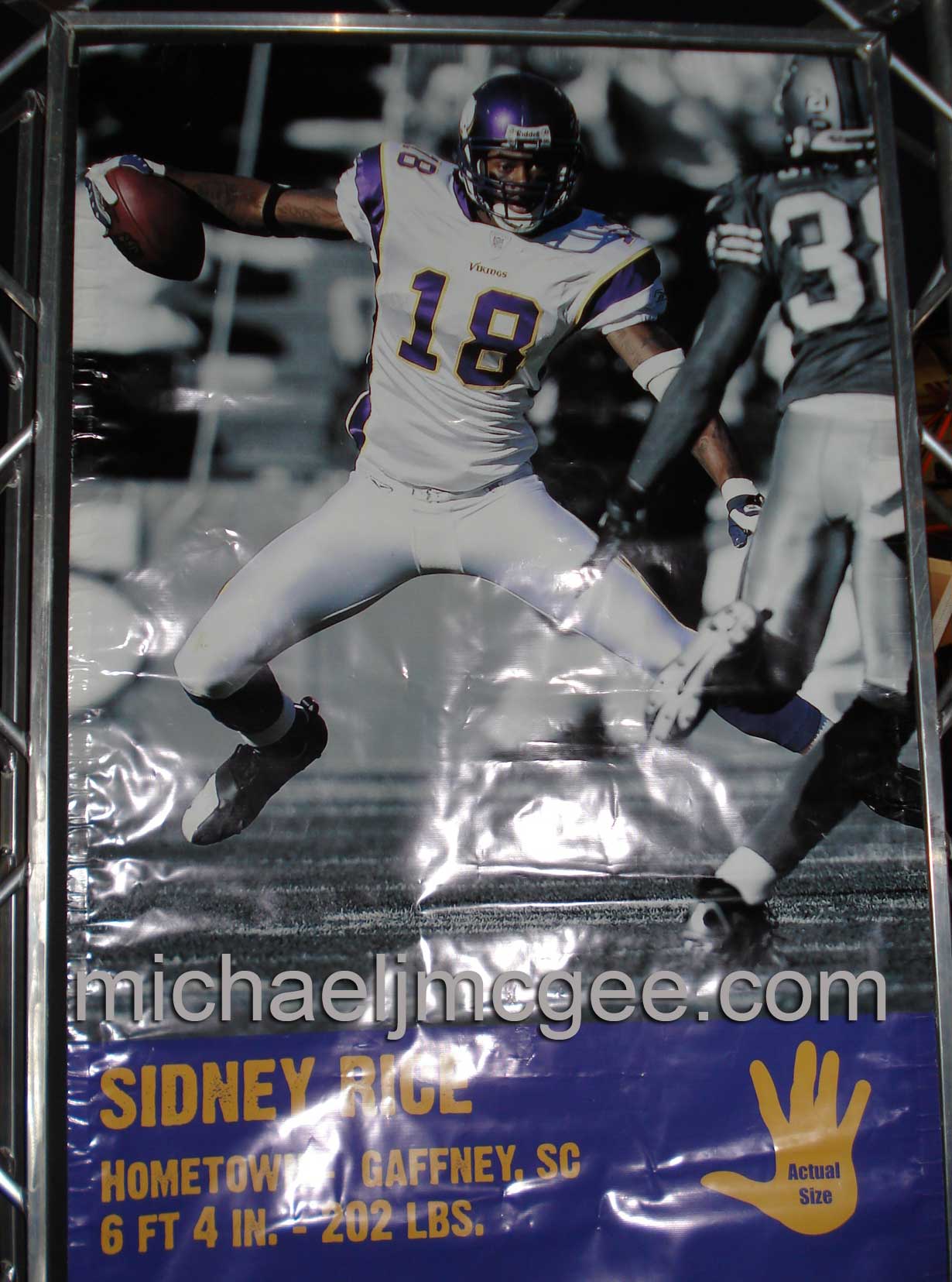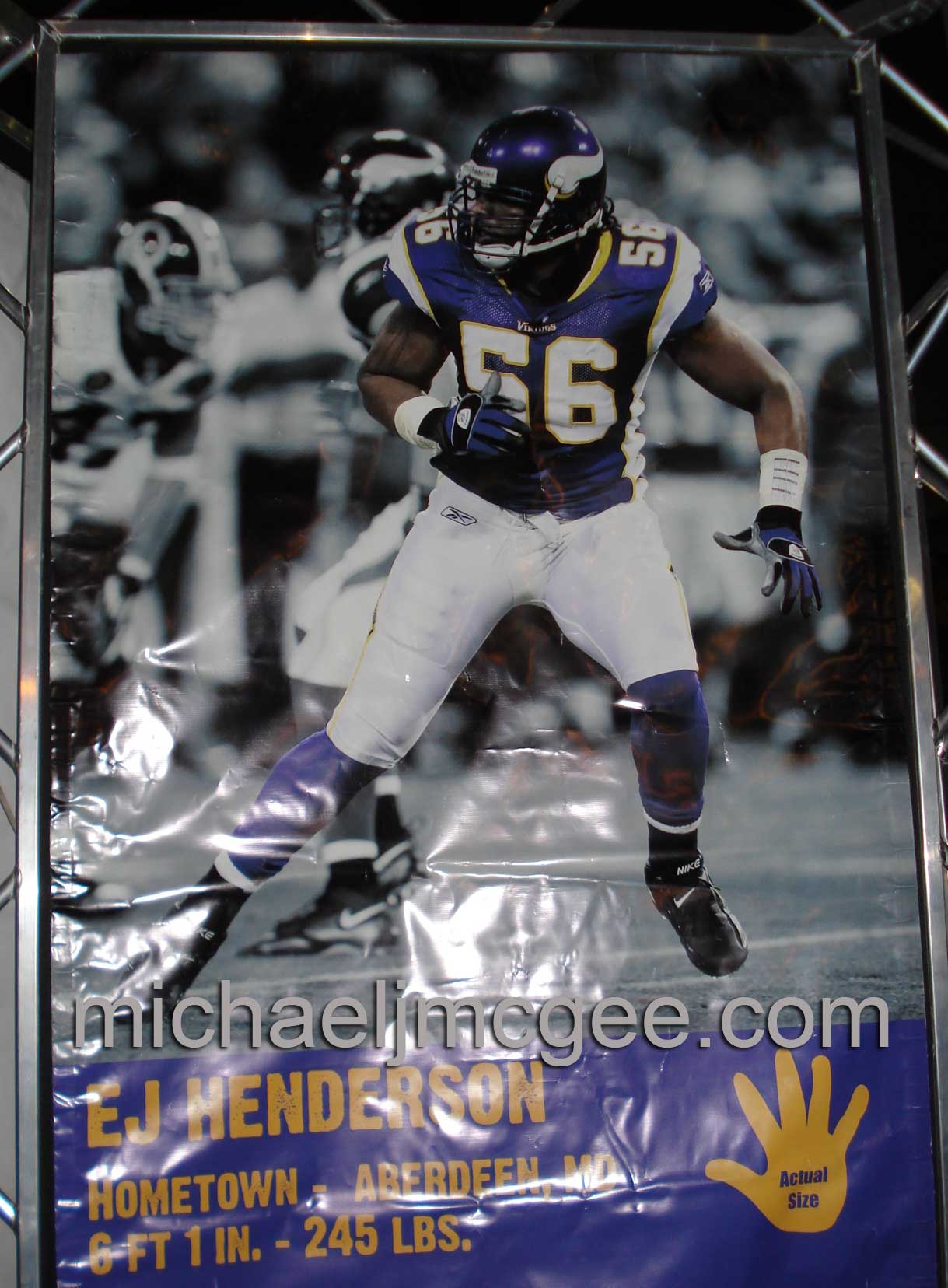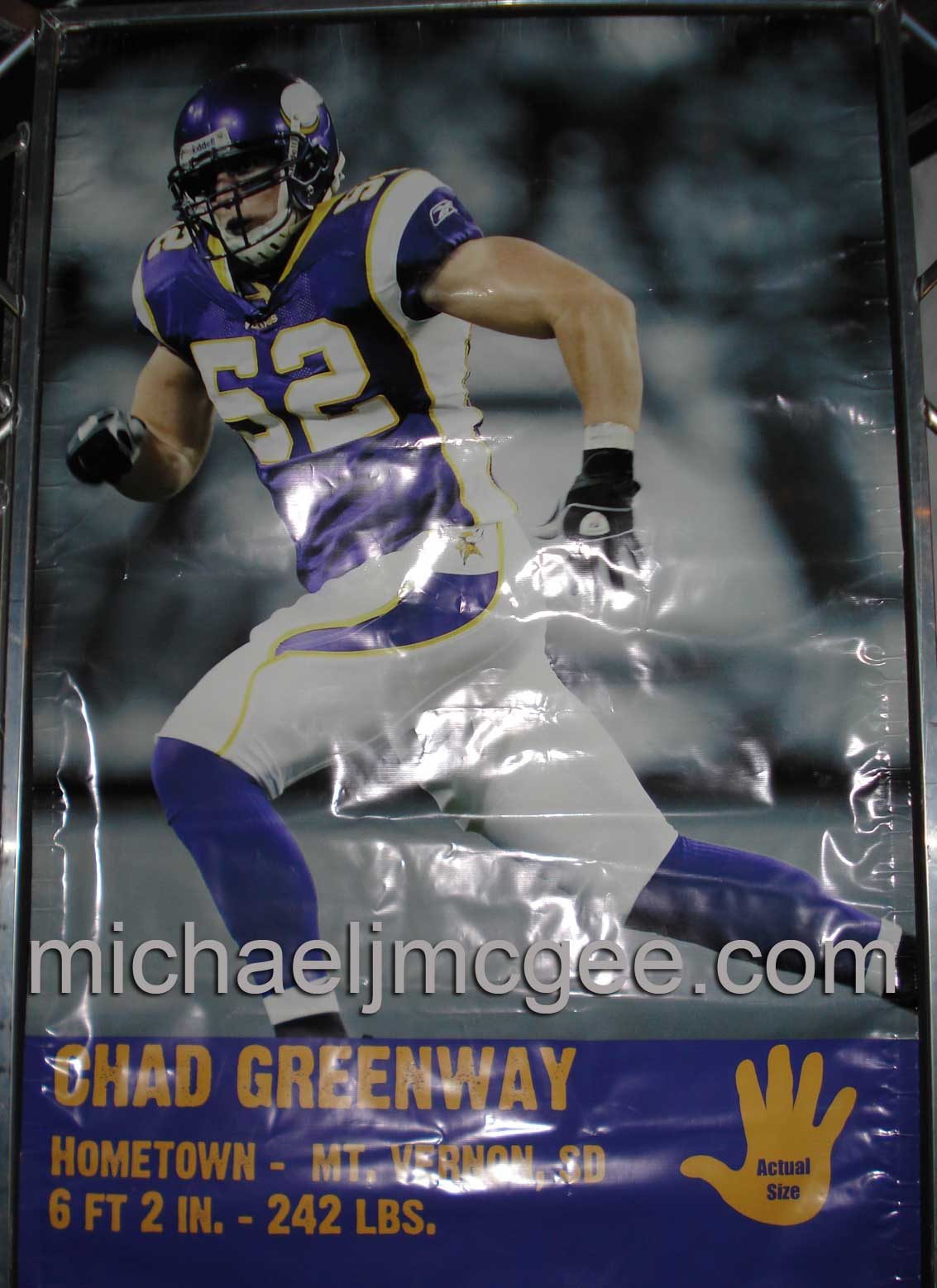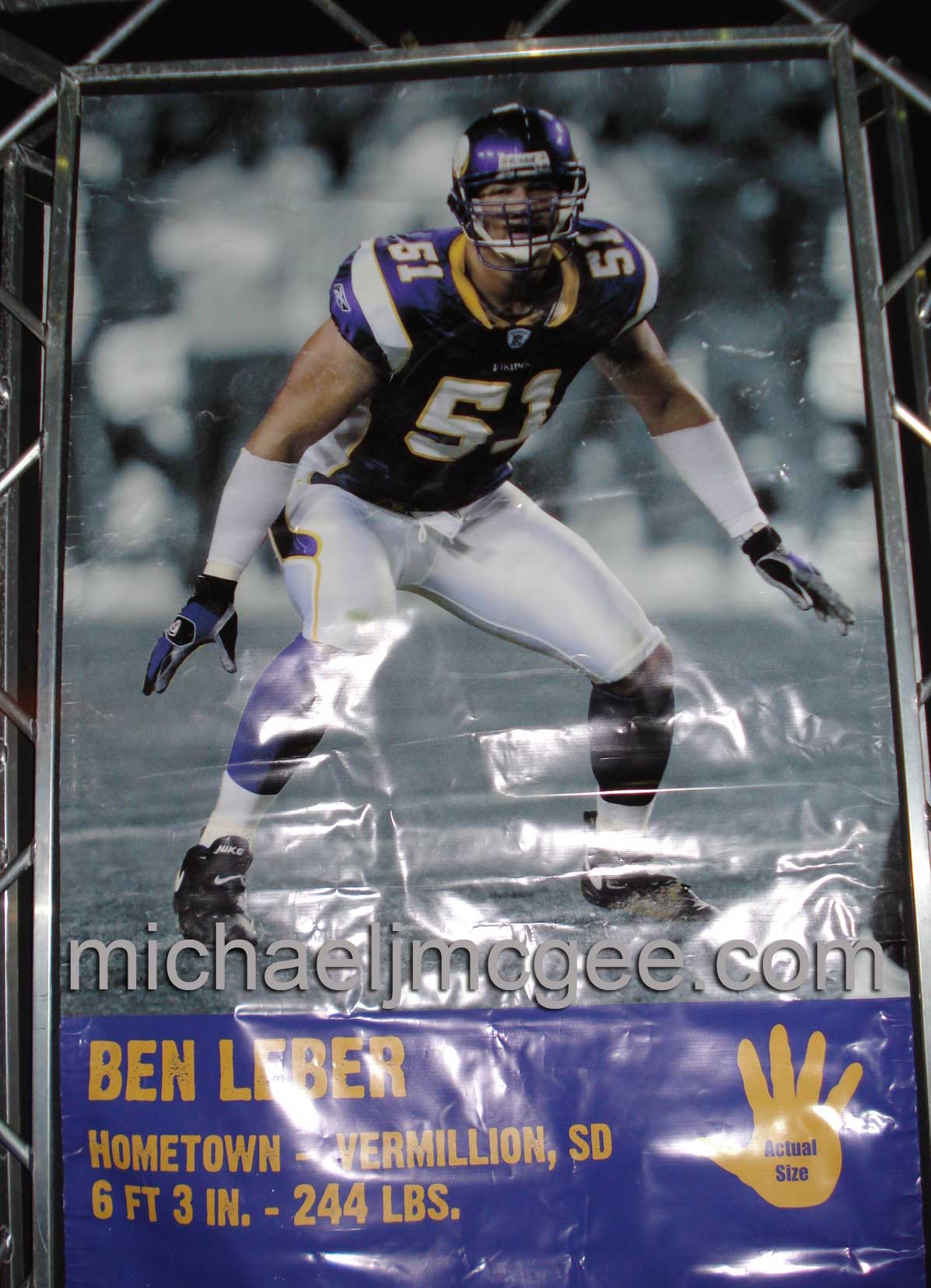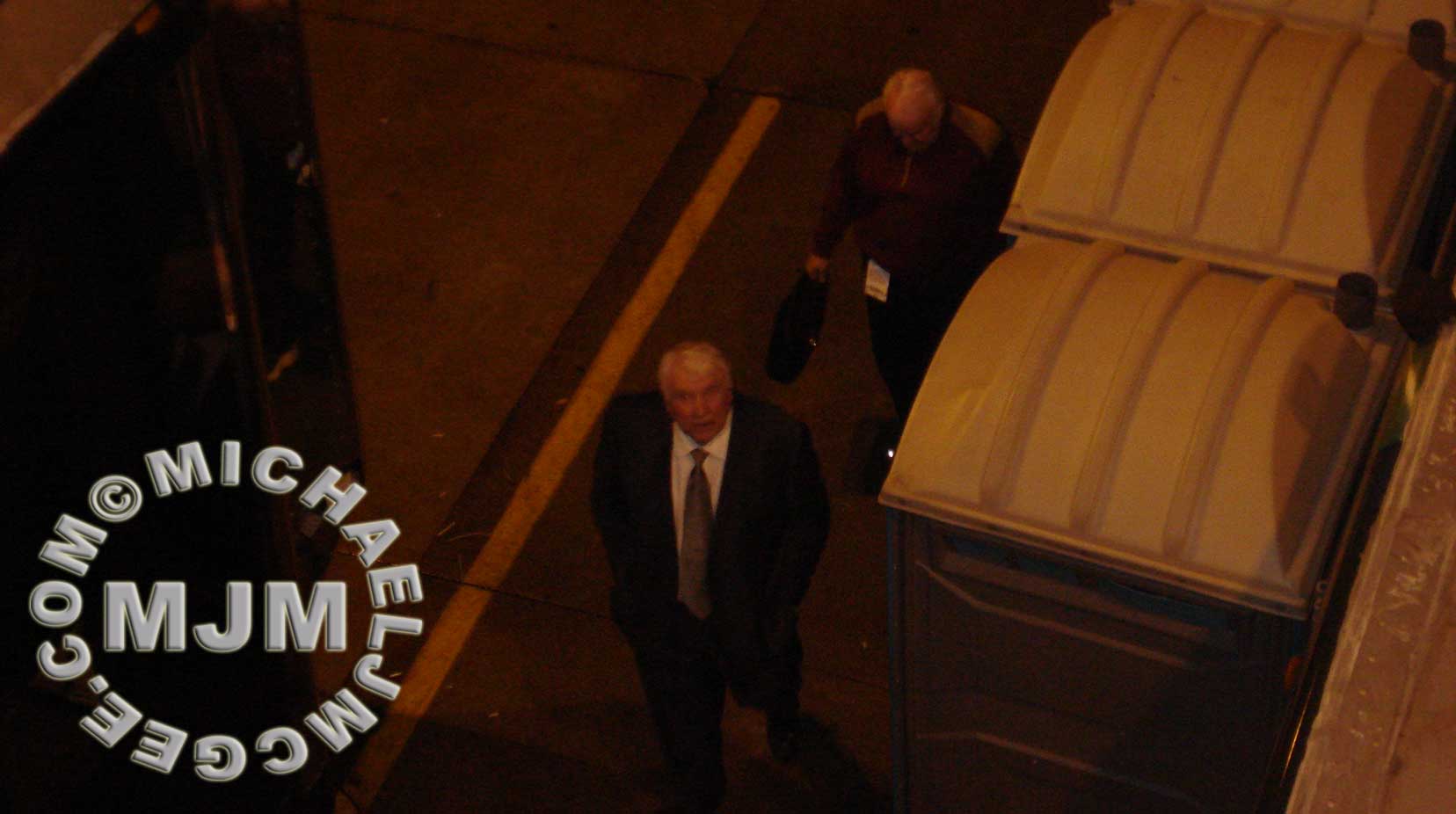 John Madden looks up as I call his name. He called the game with Al Michaels.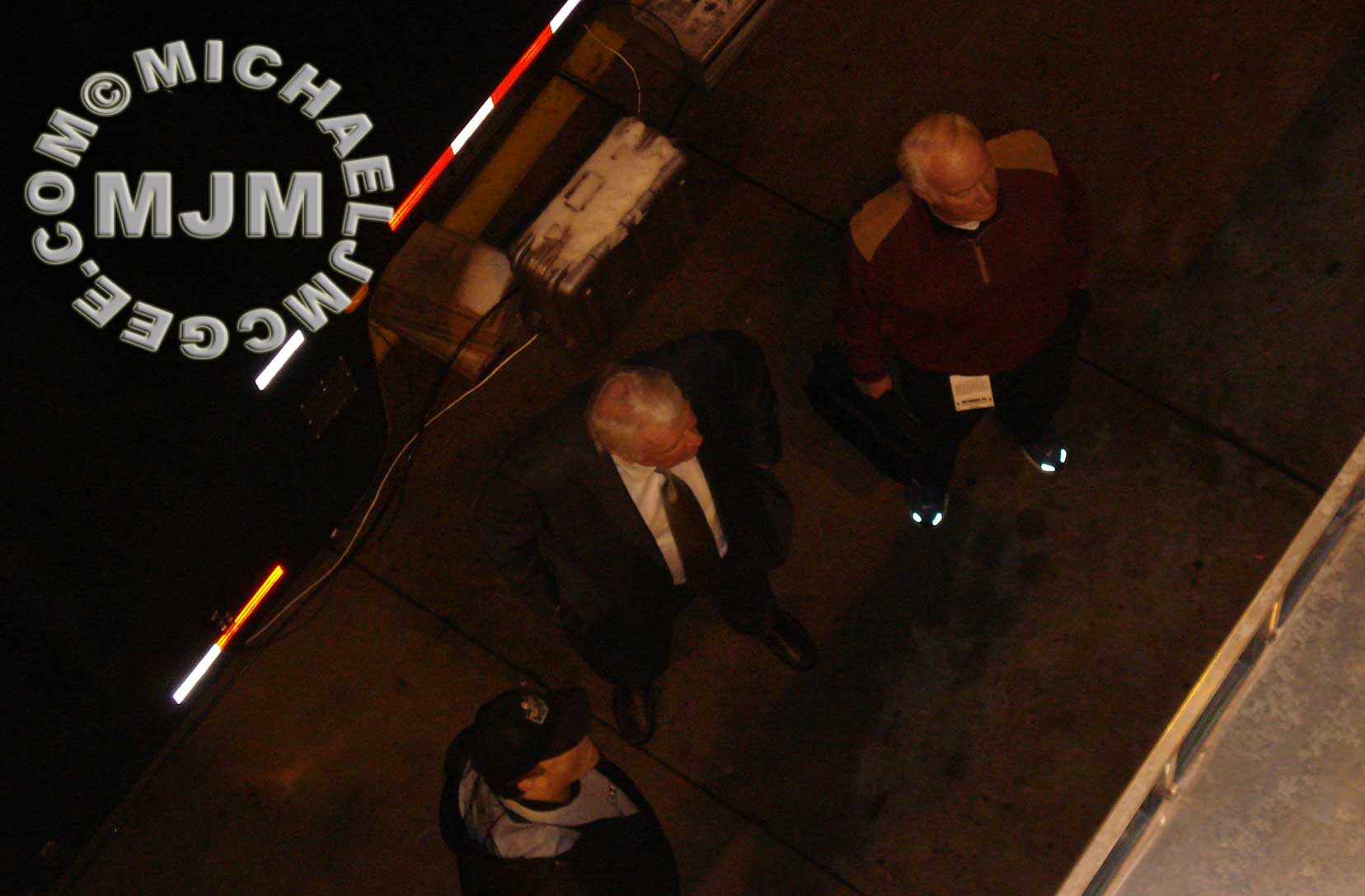 Madden (C)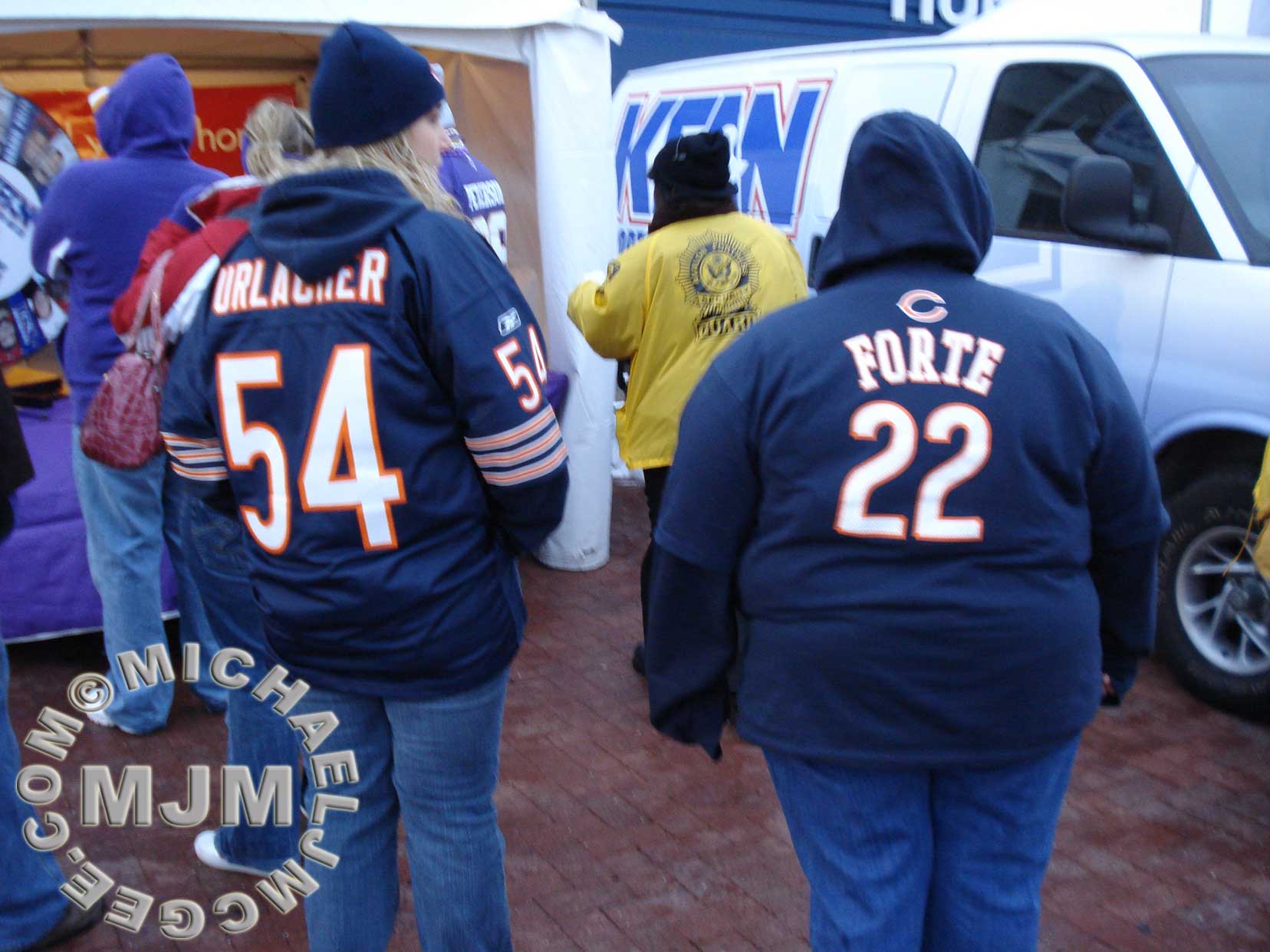 The Chicago rubes arrive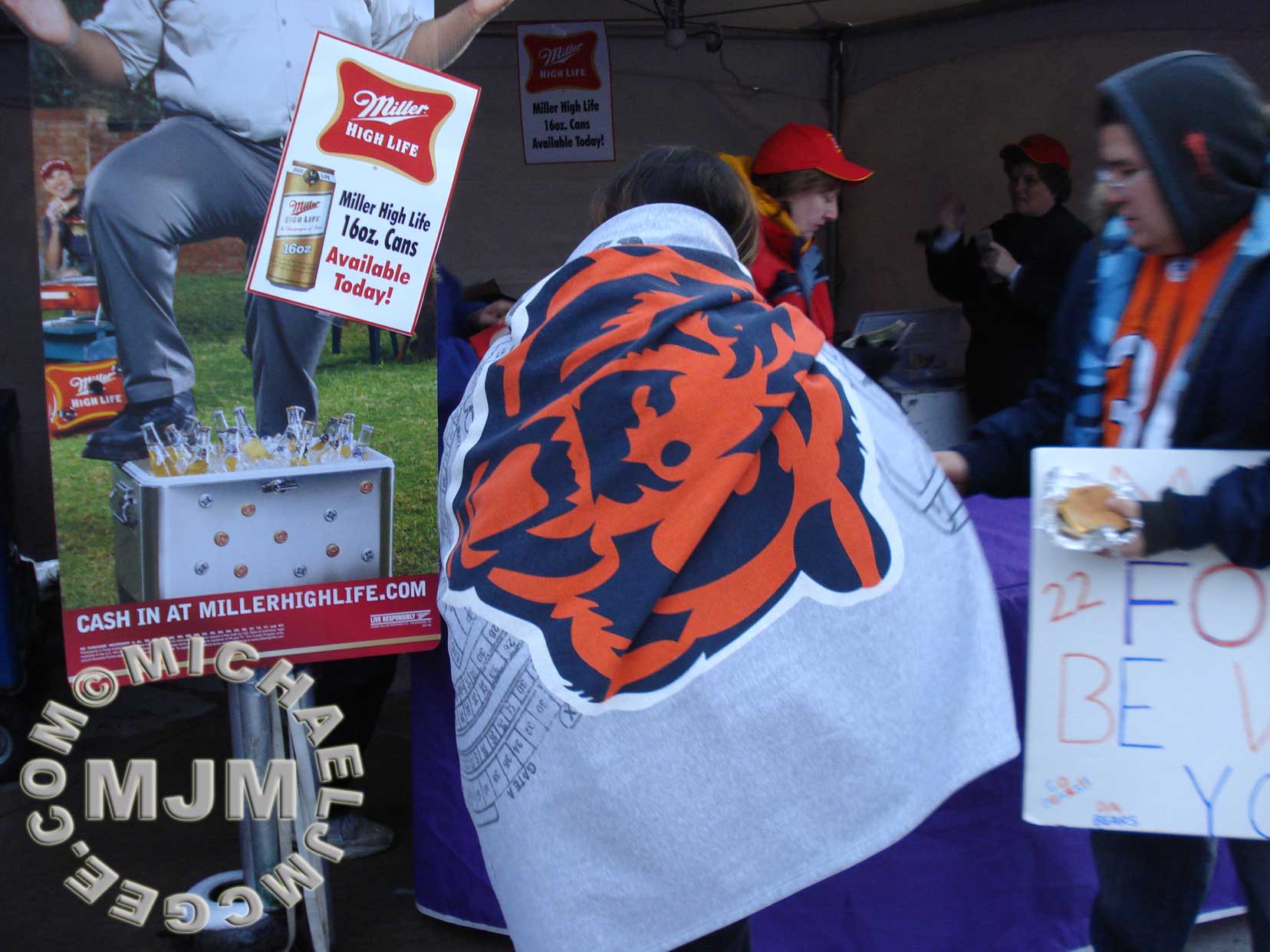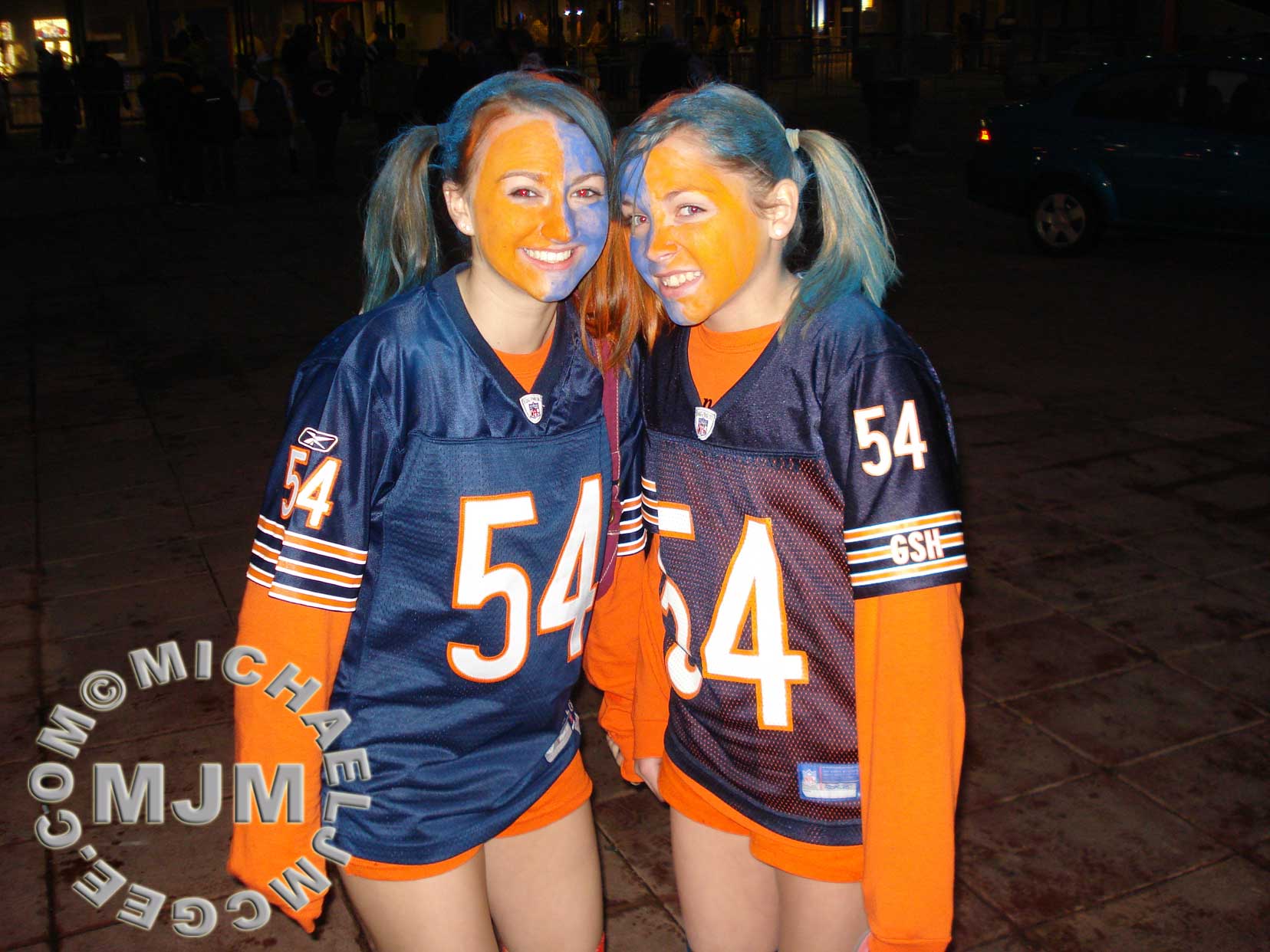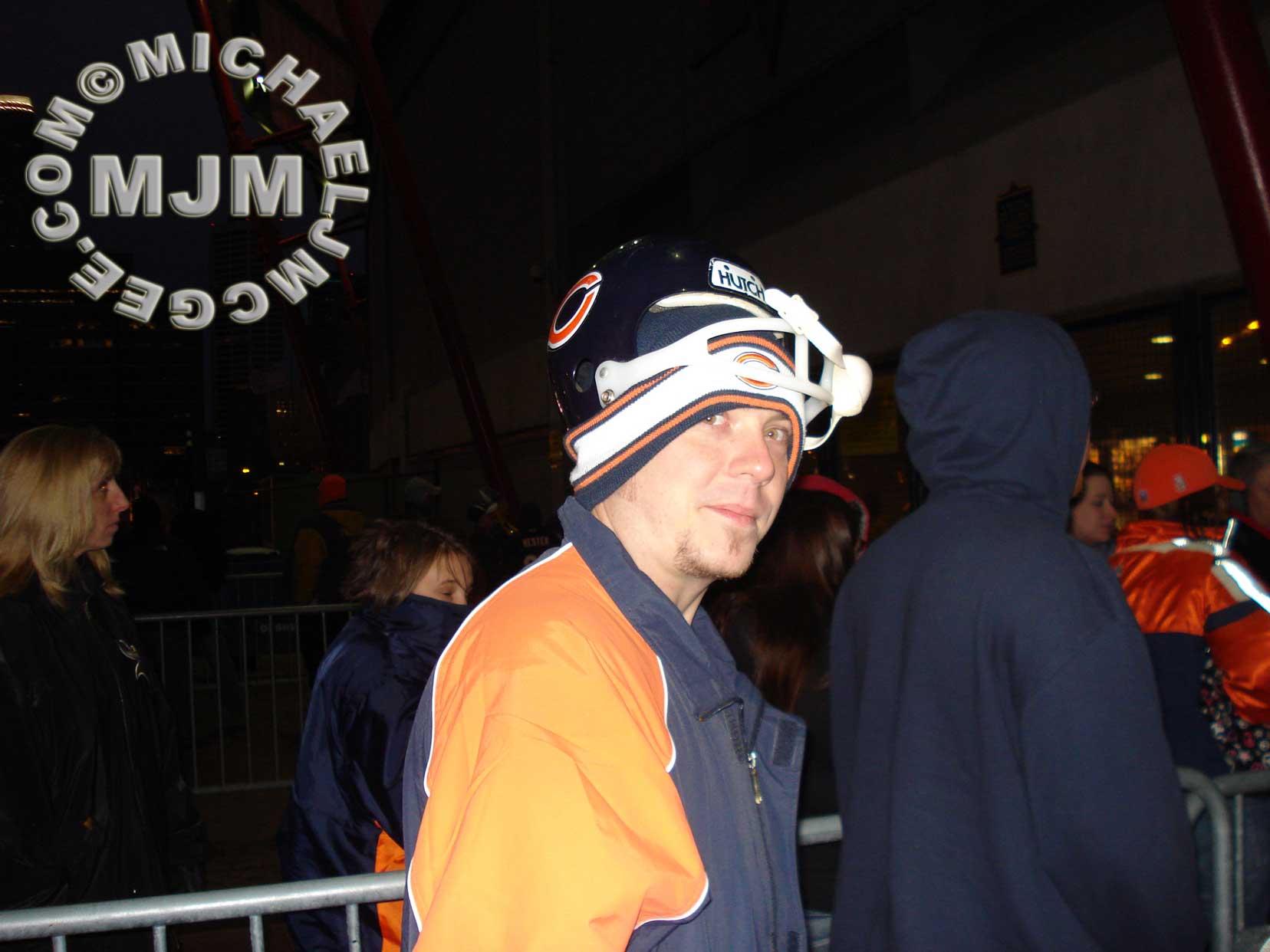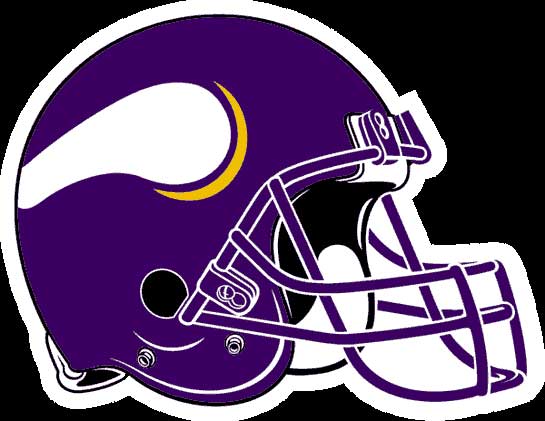 Inside the dome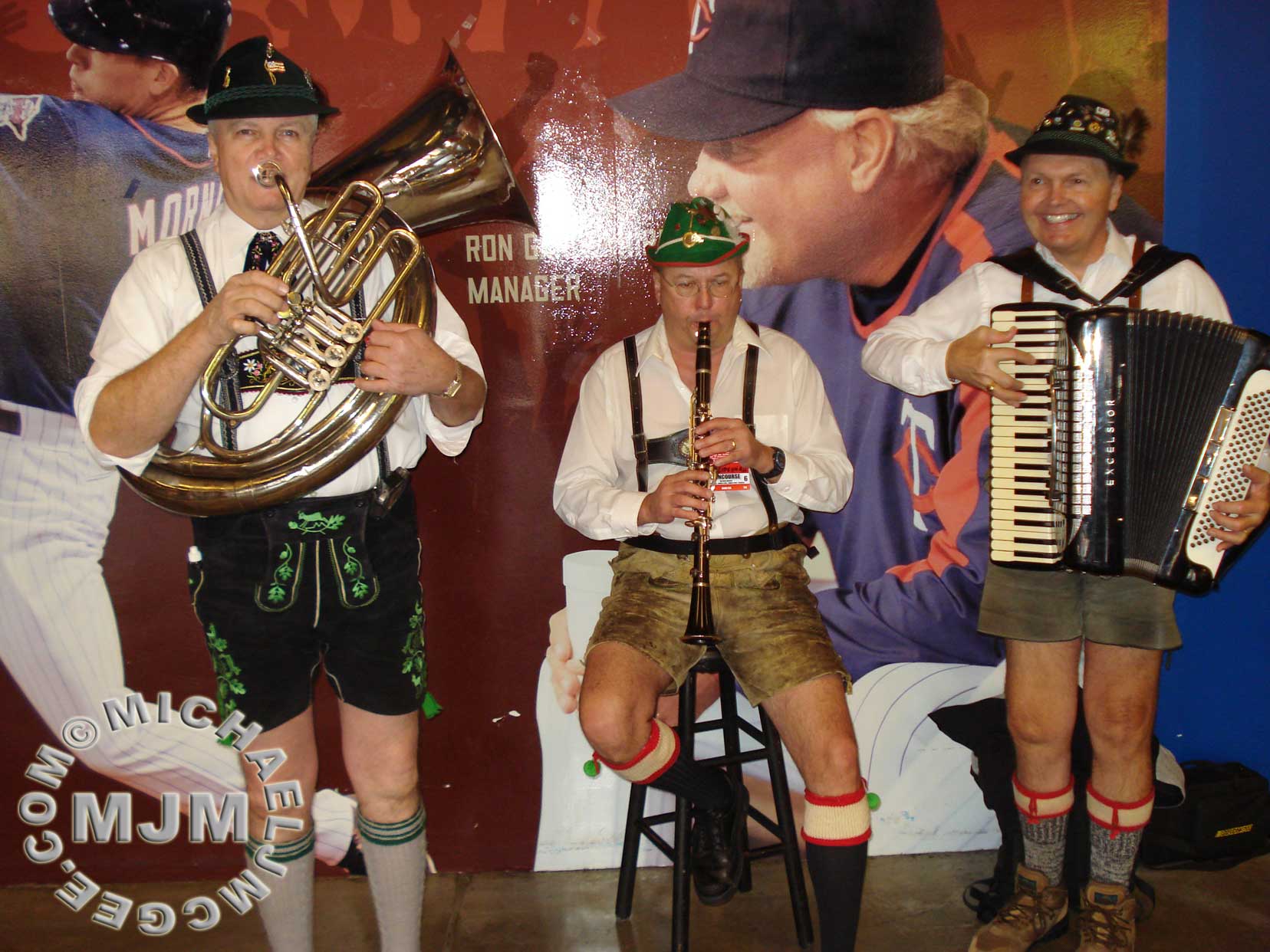 German band inside the concourse....don't ask.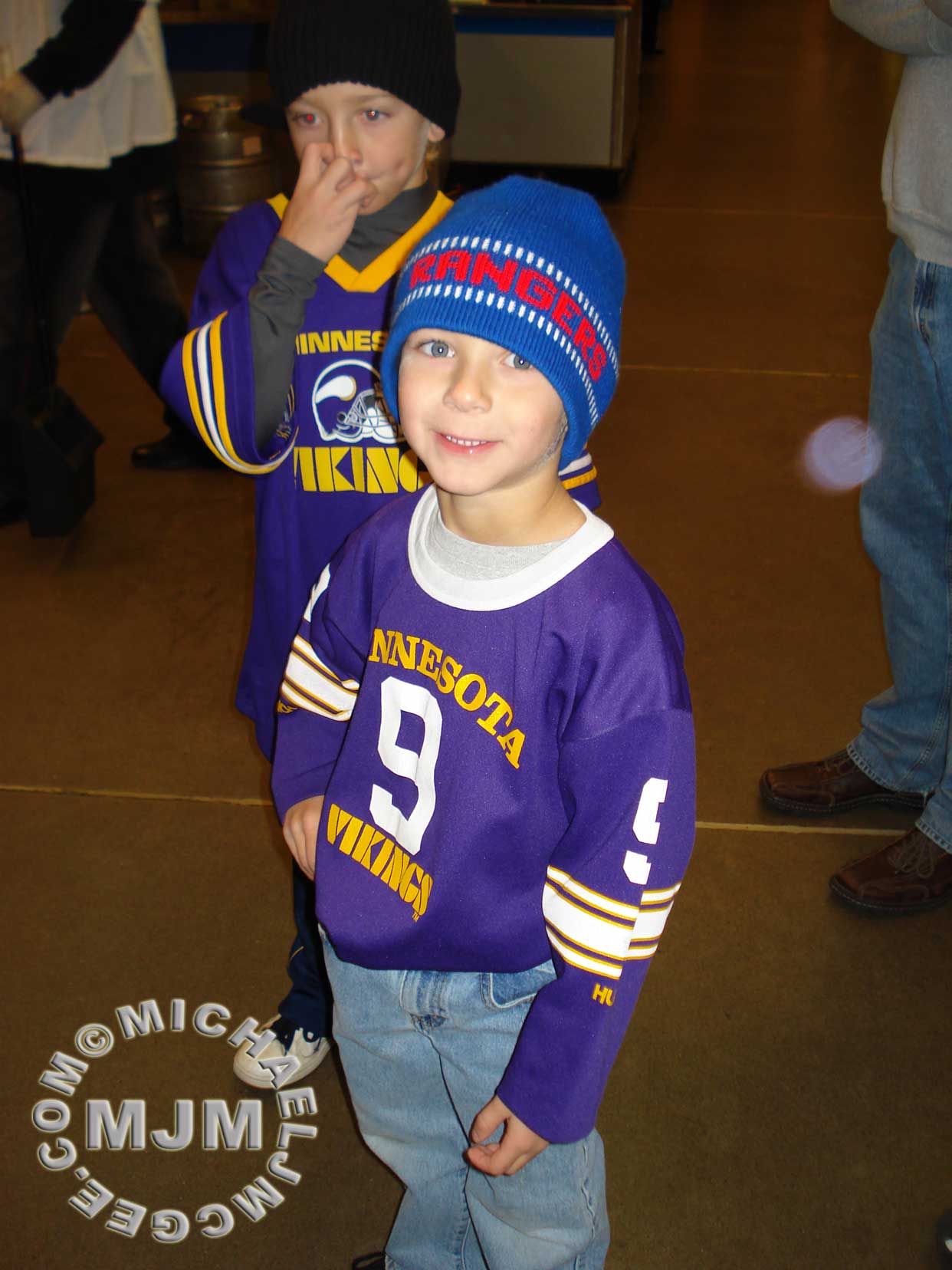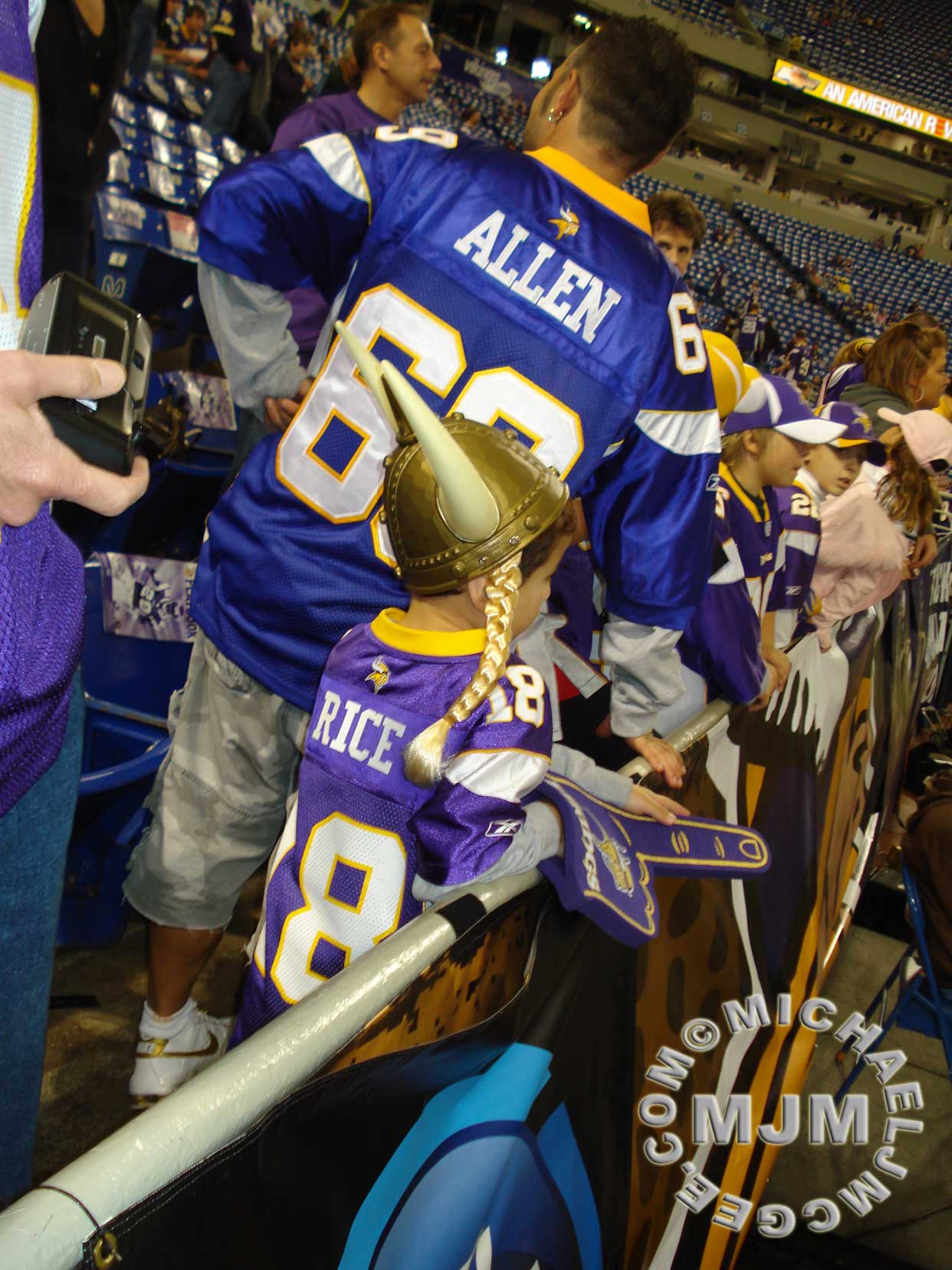 Raisin' em young!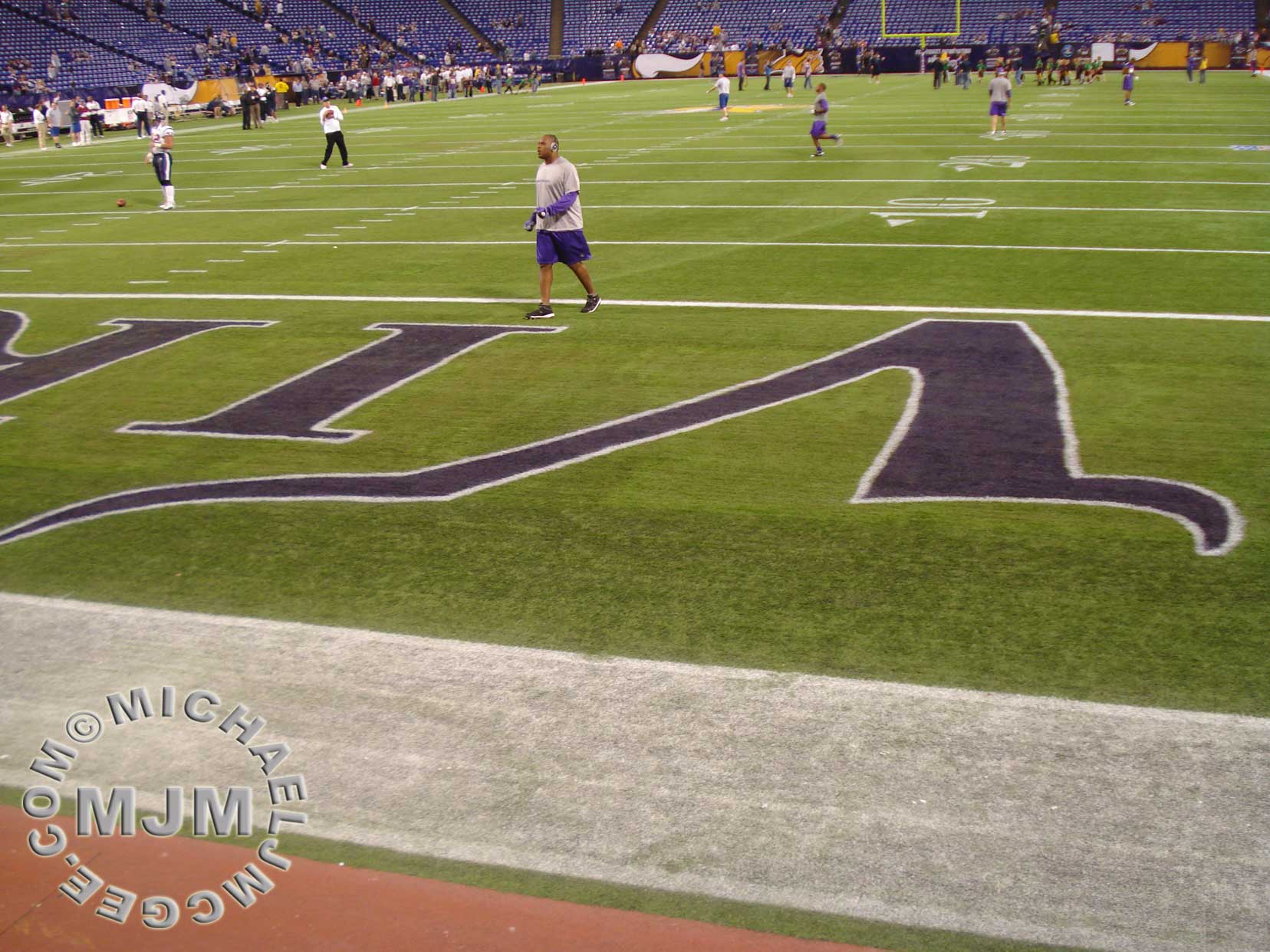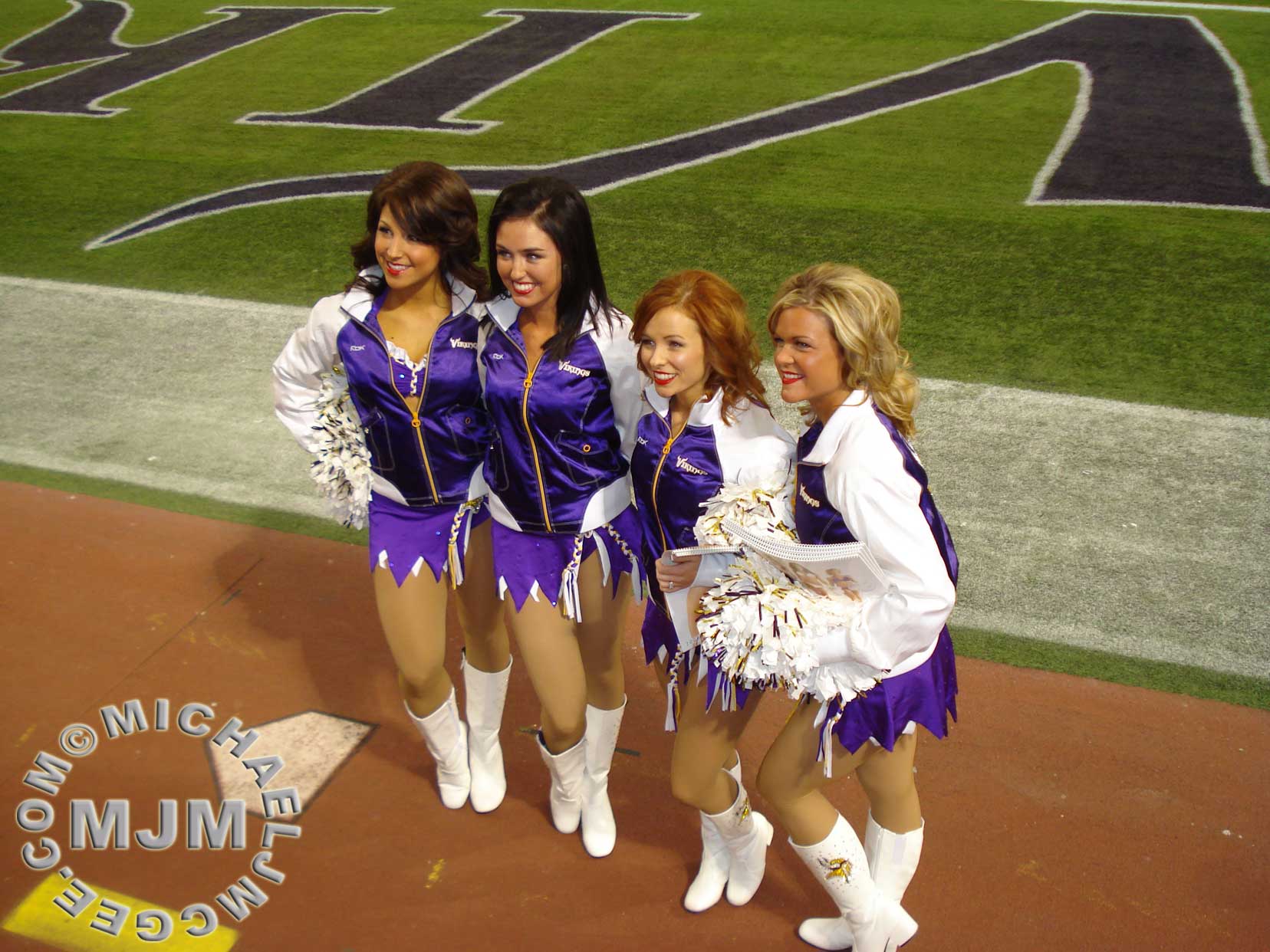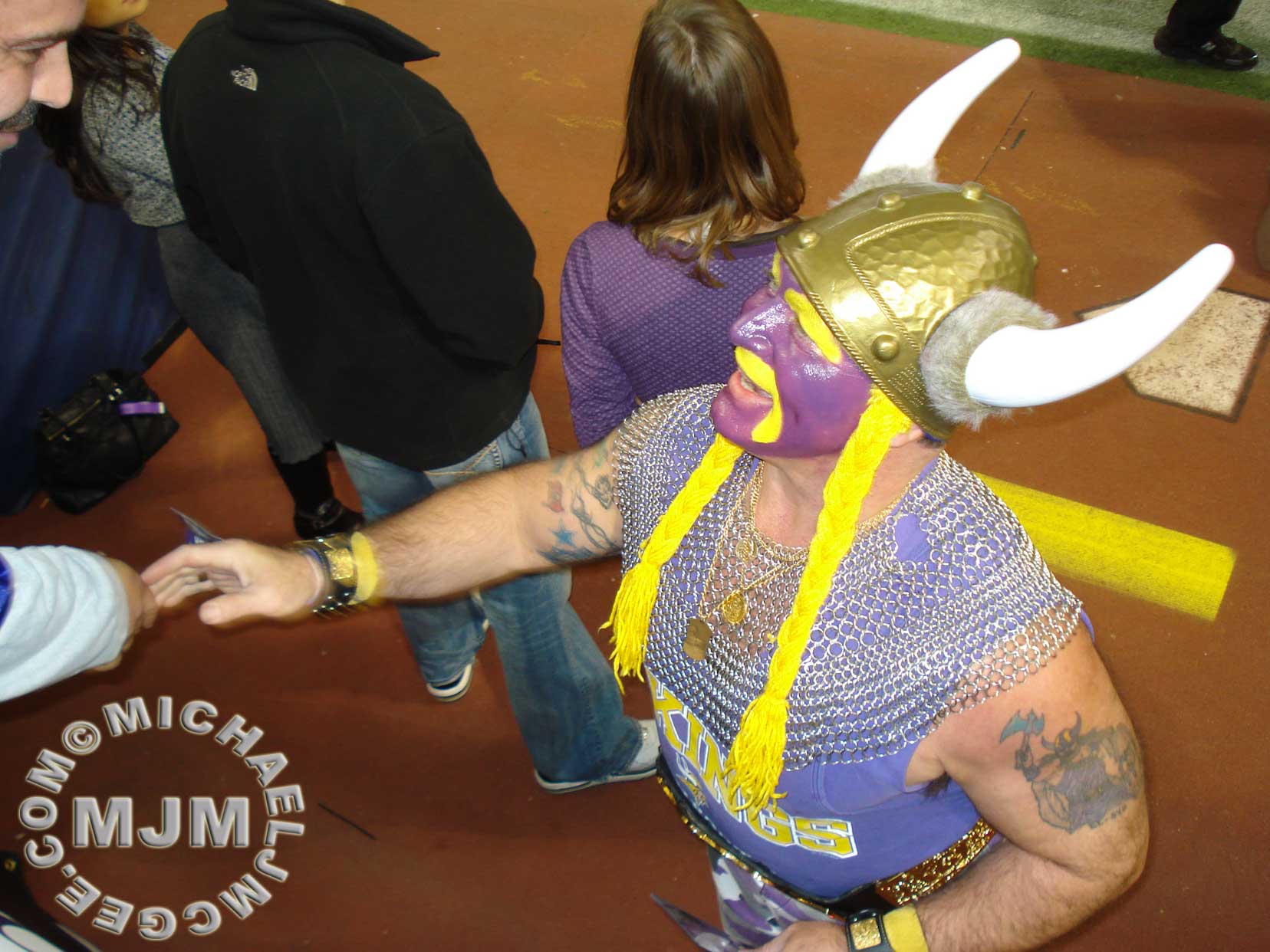 Super fan El Syd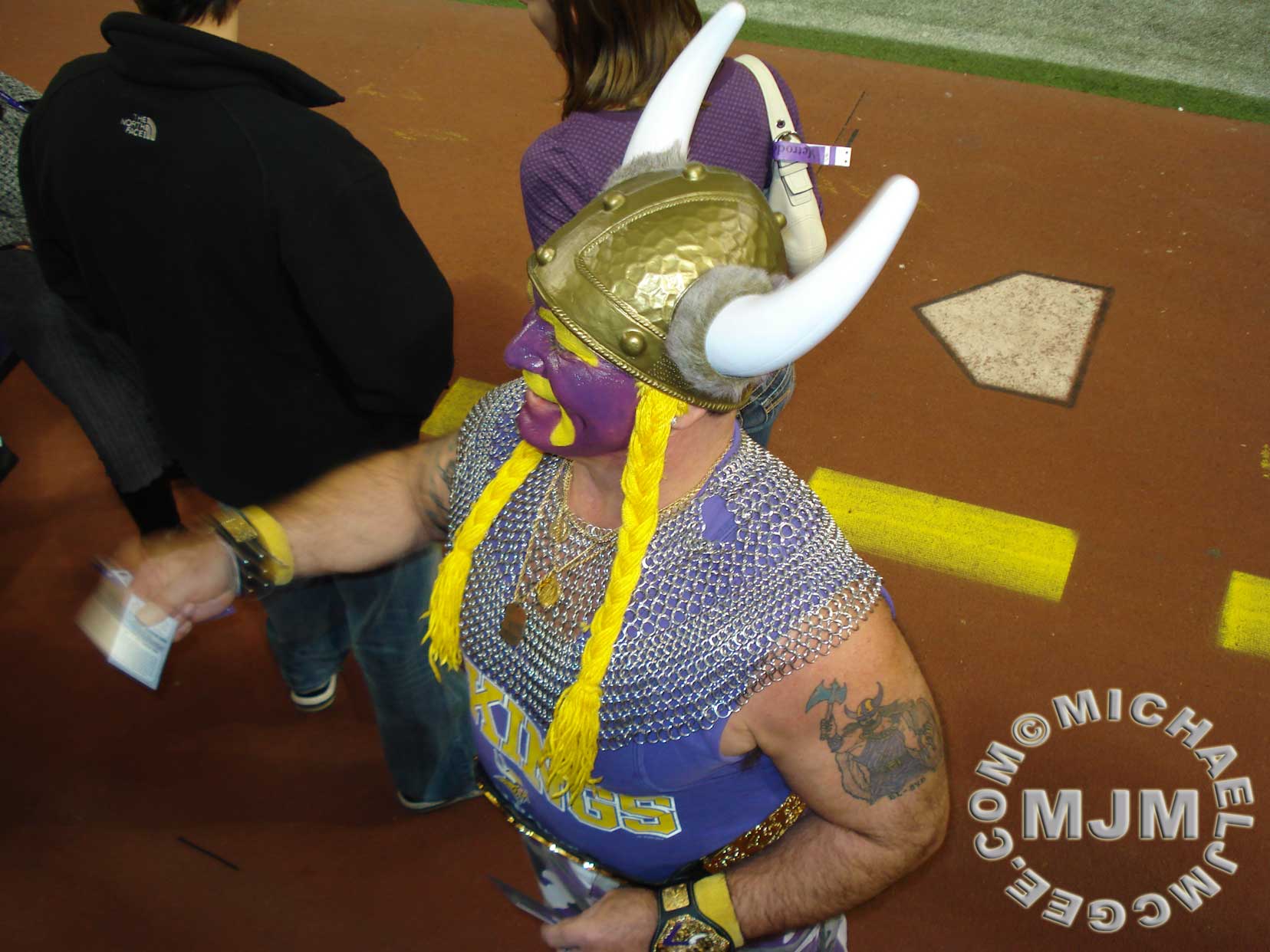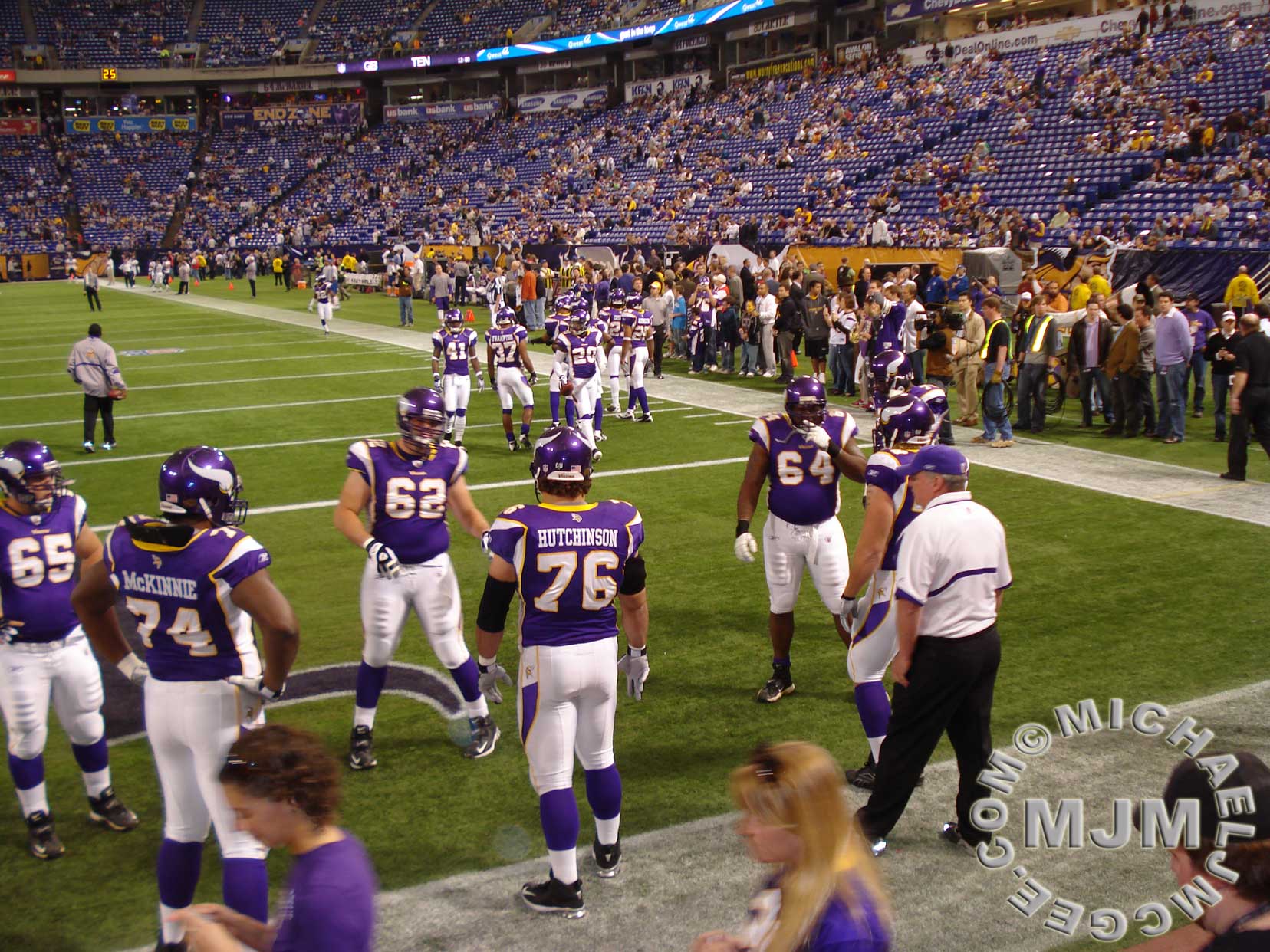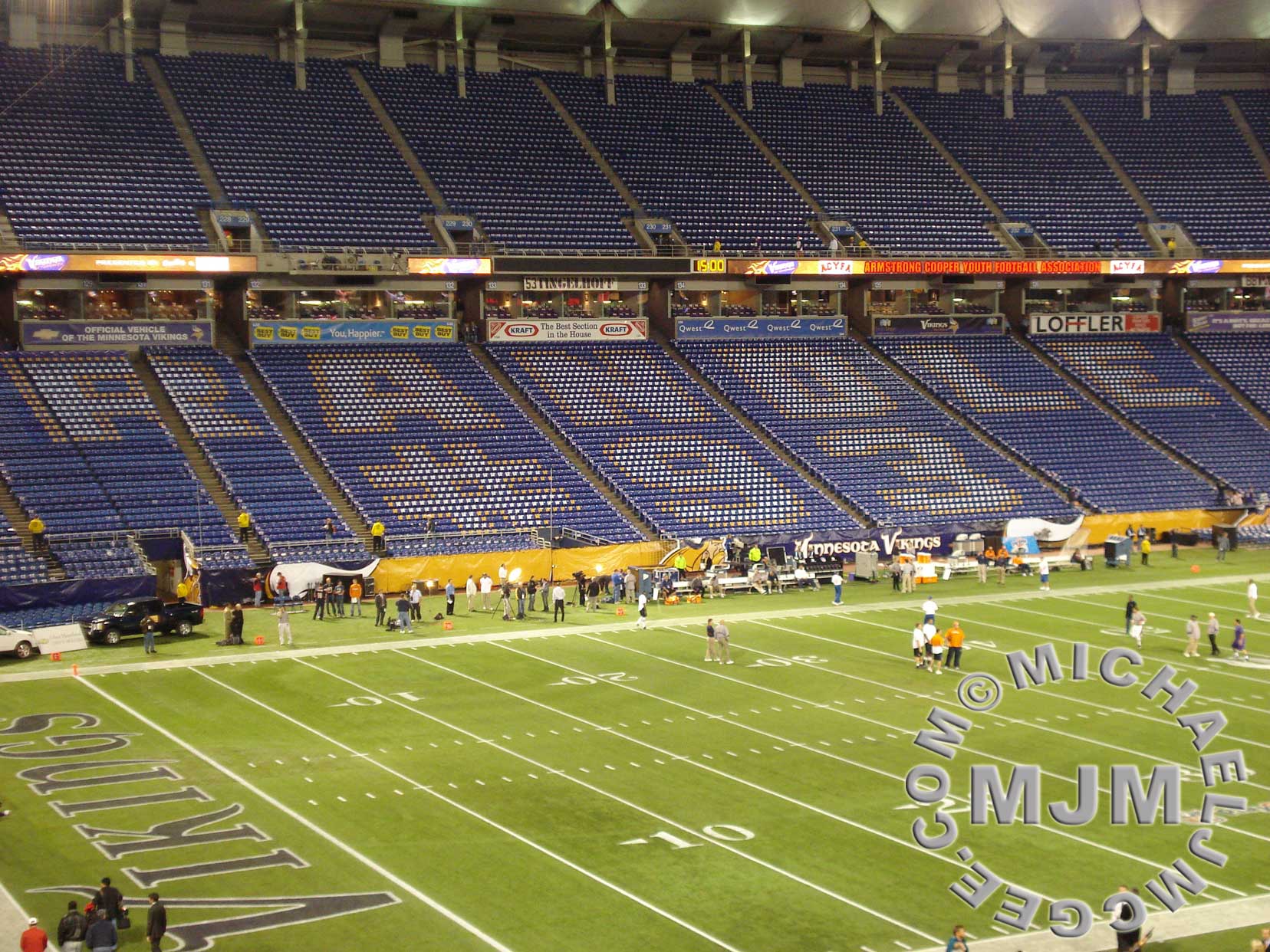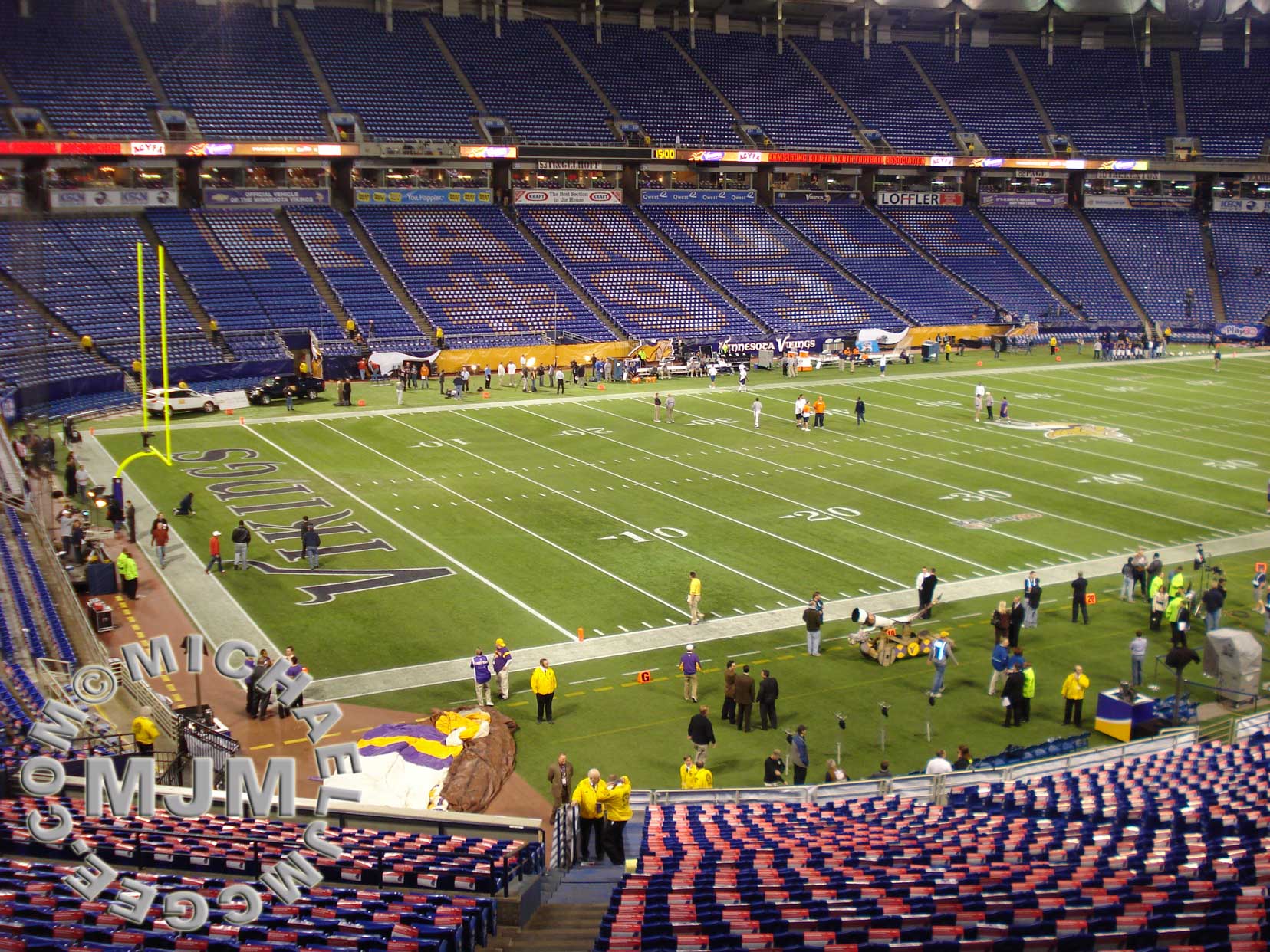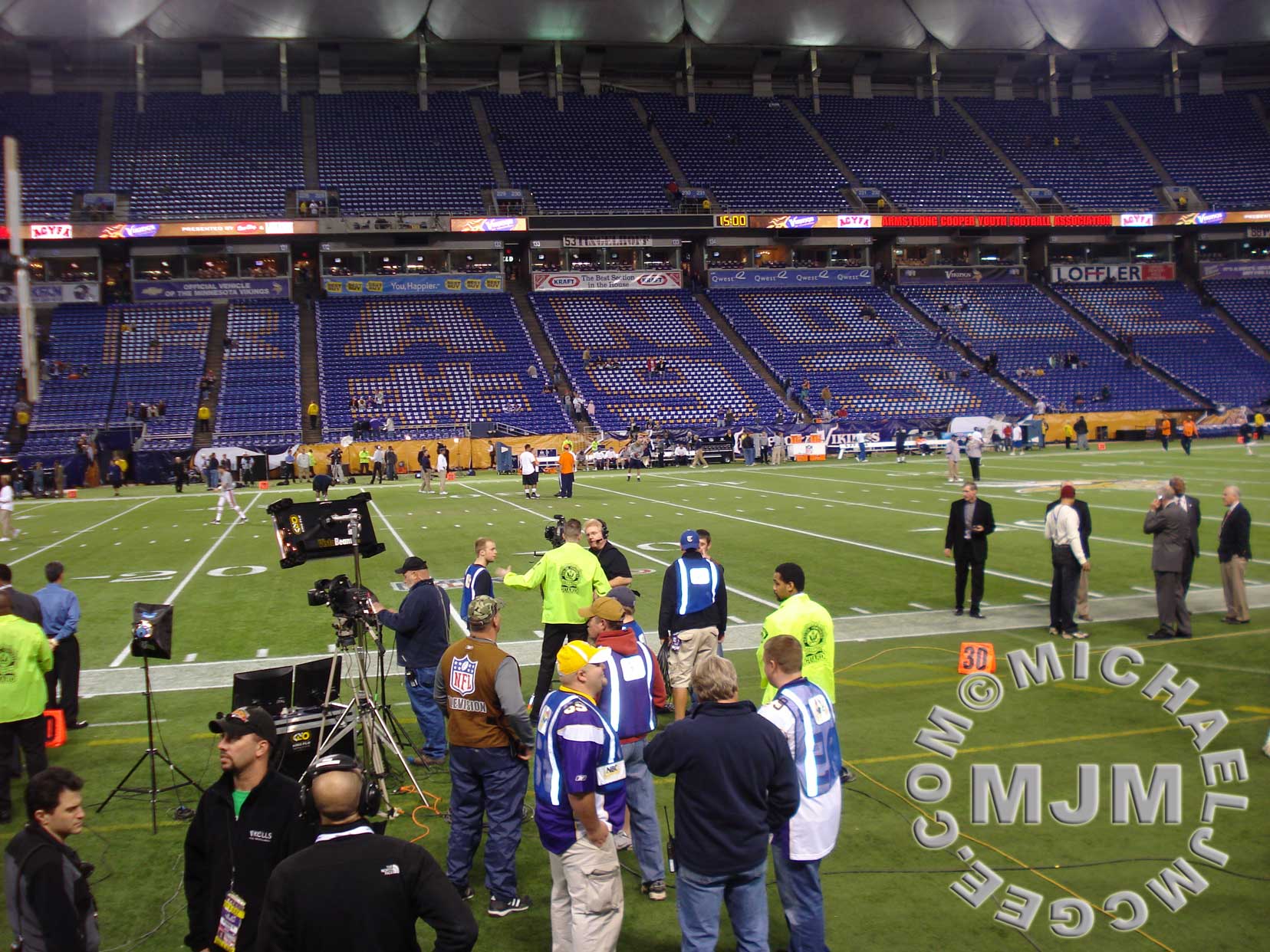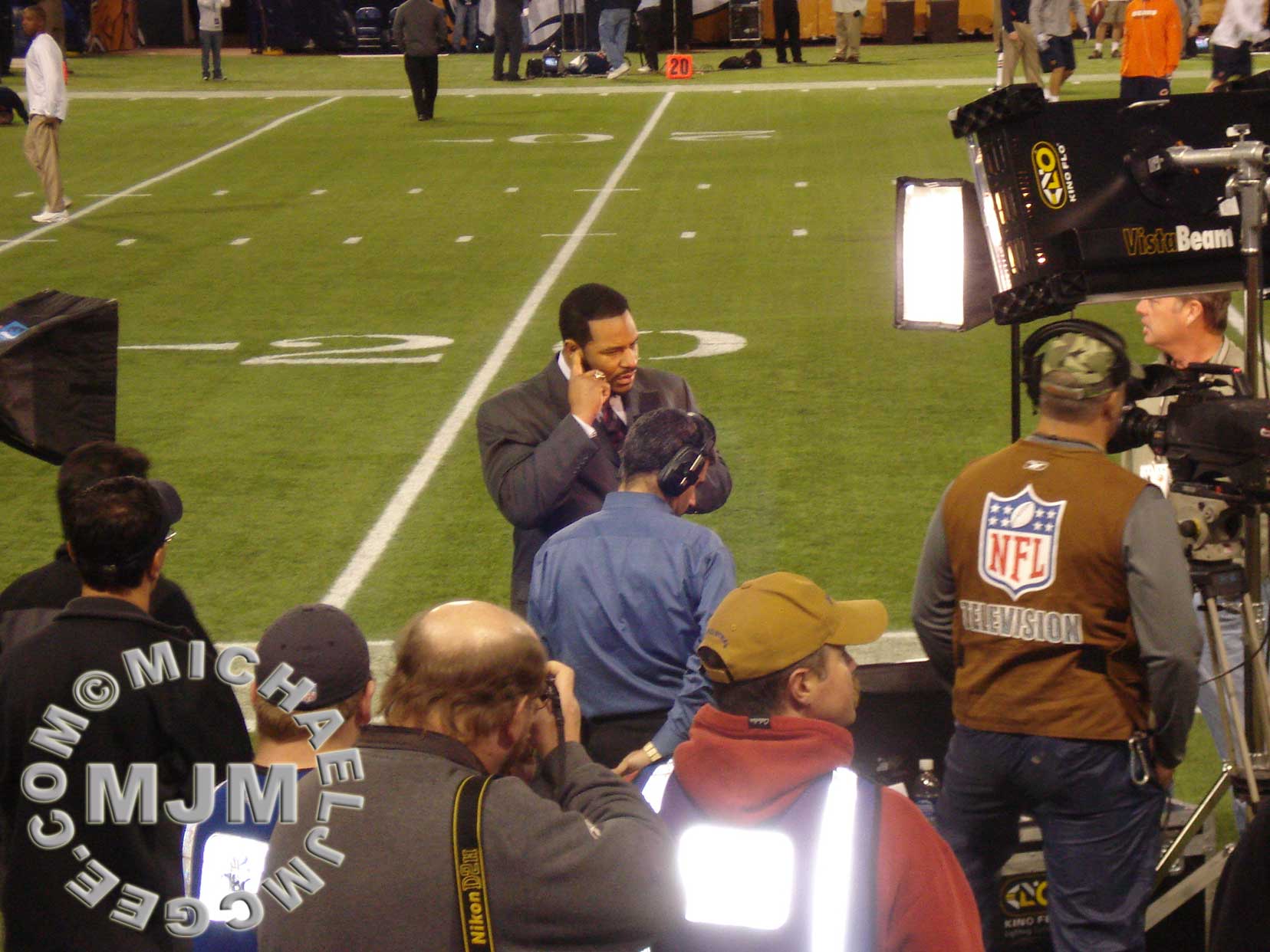 "The Bus" Jerome Bettis NBC's Sunday Night Football sideline reporter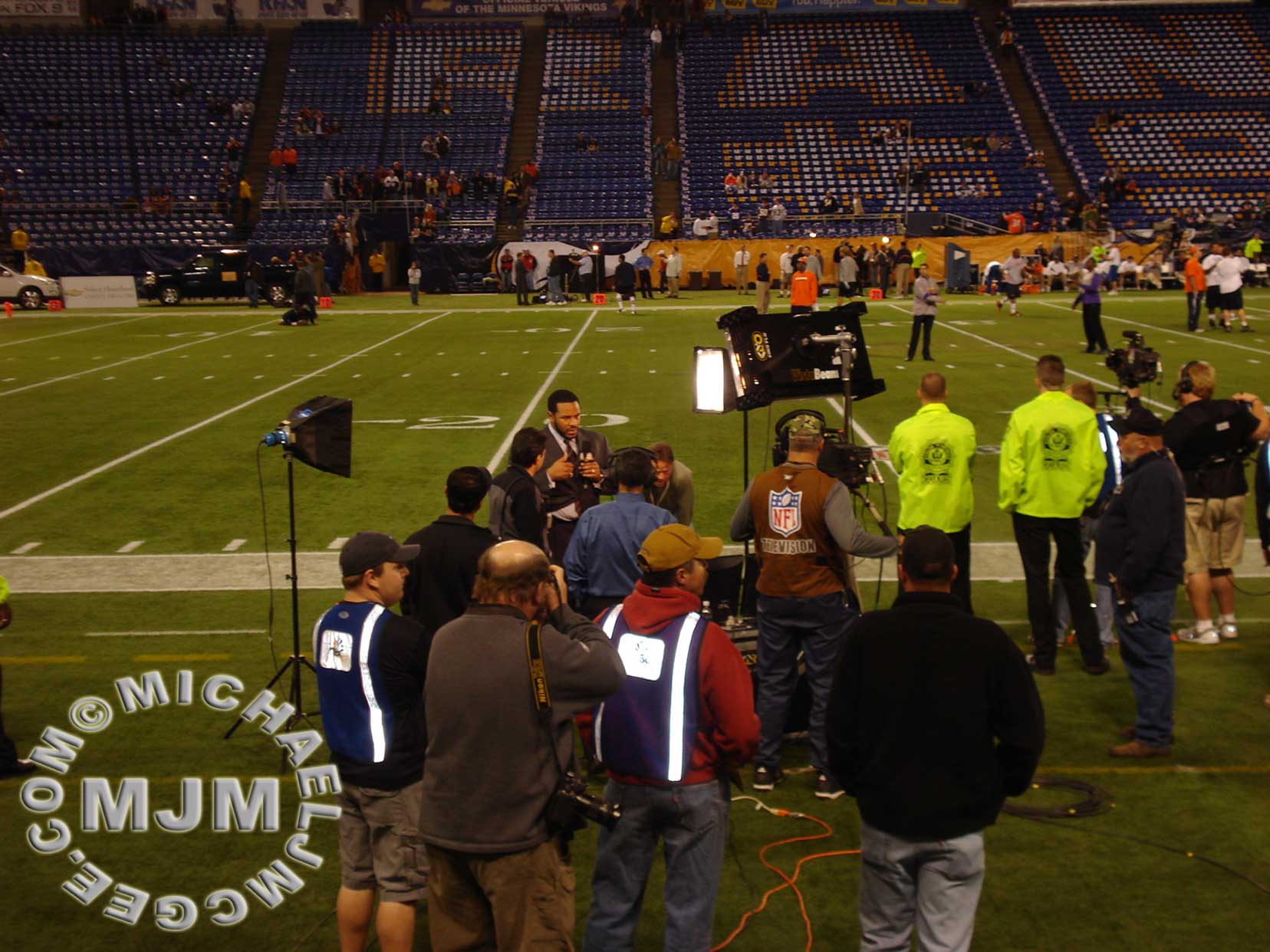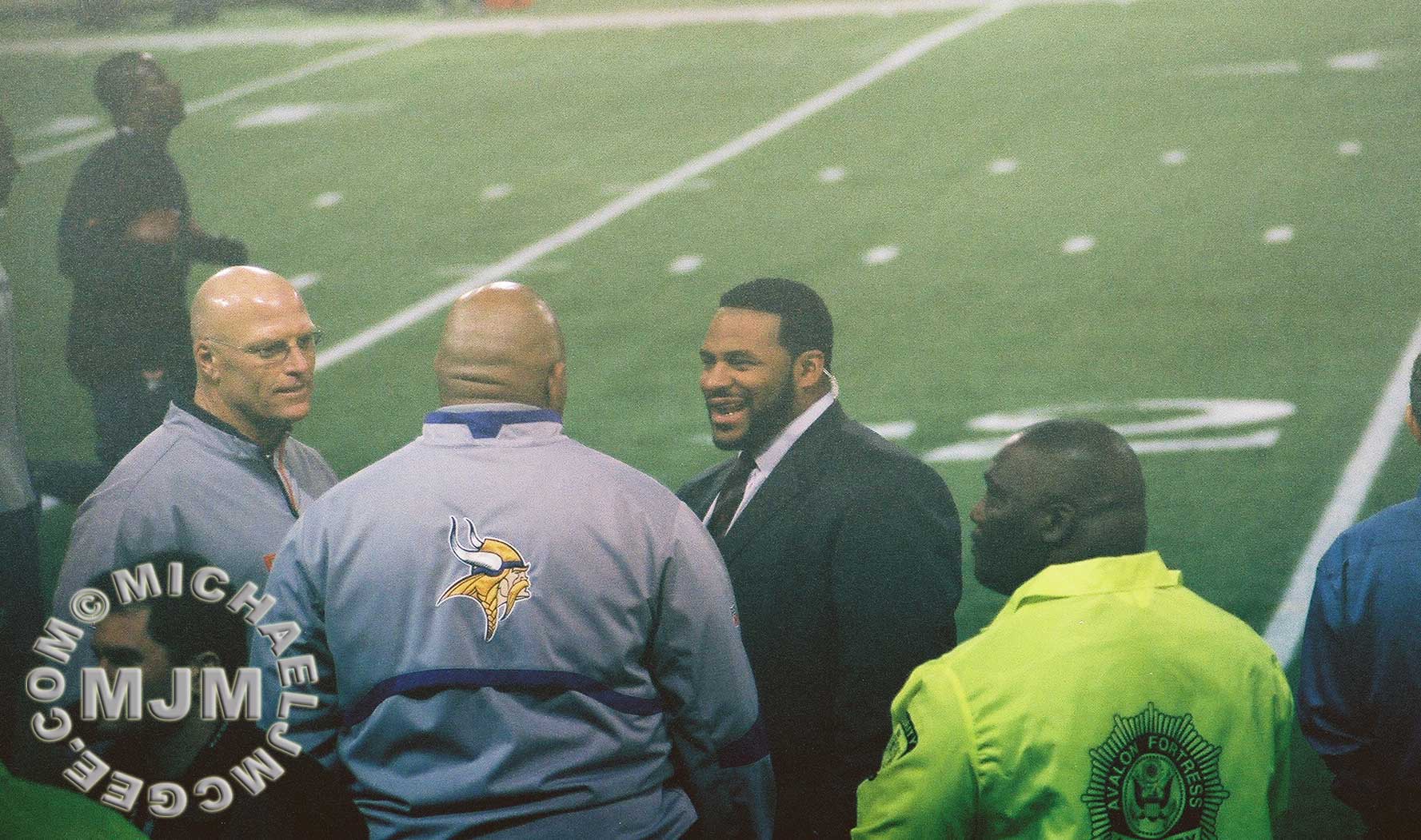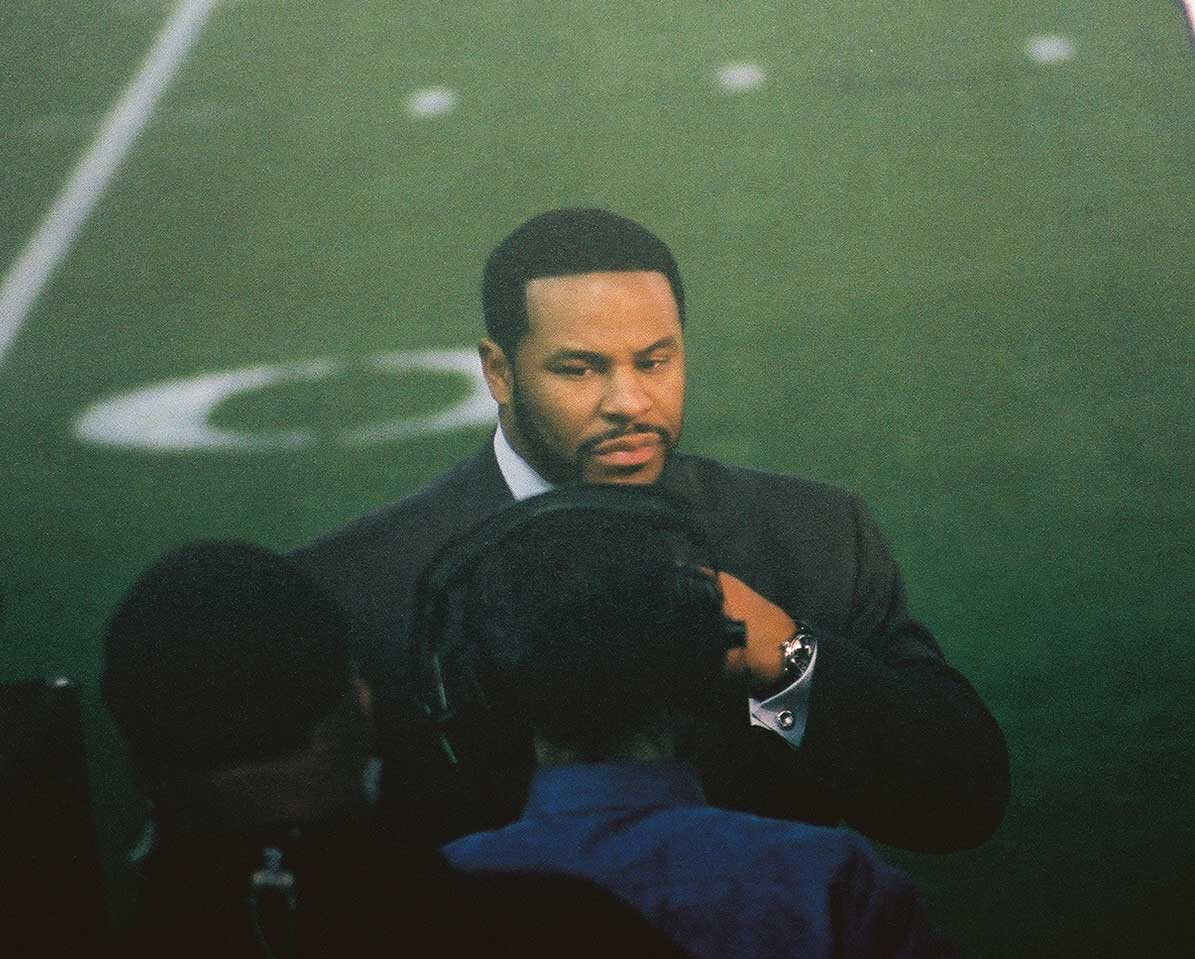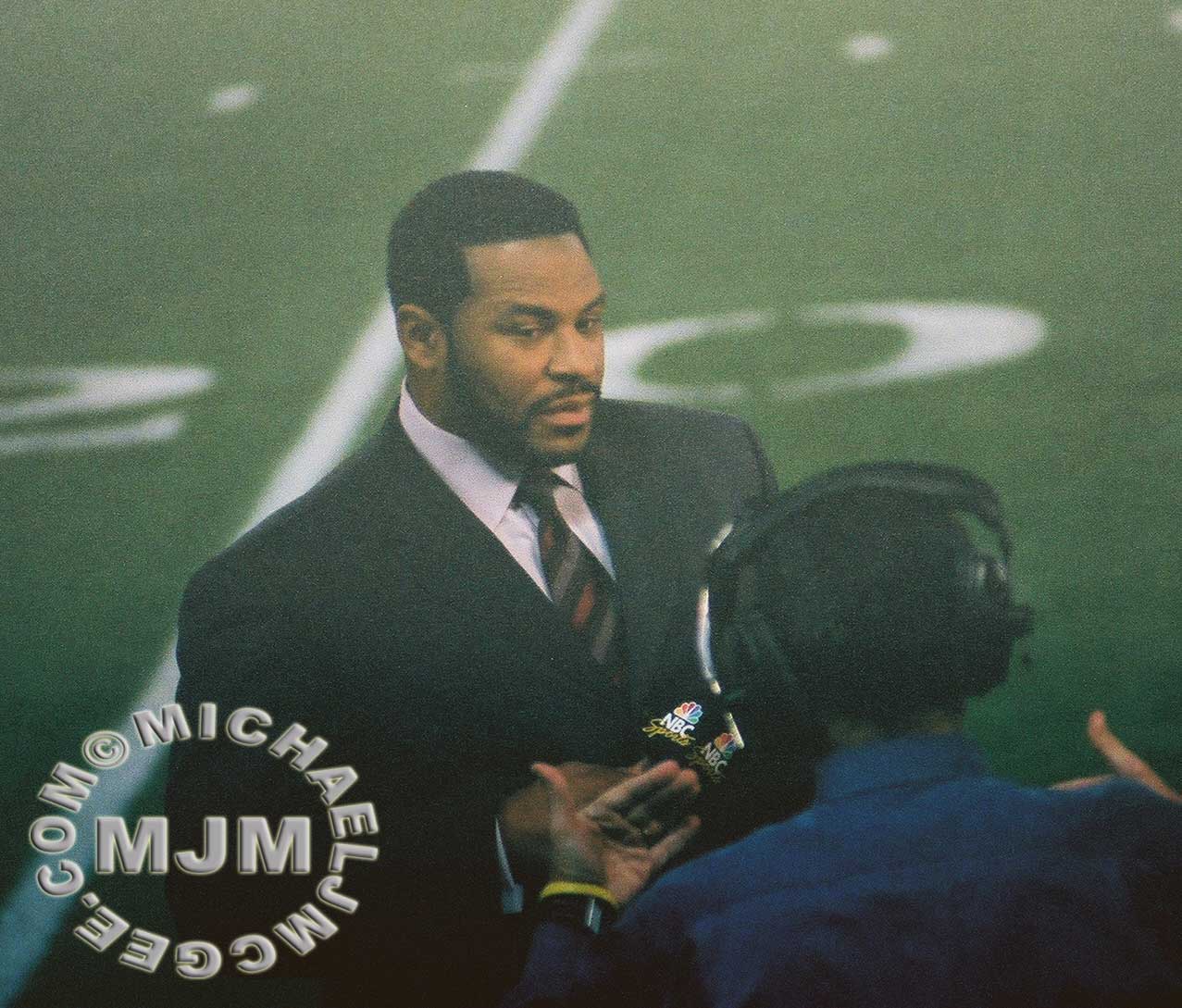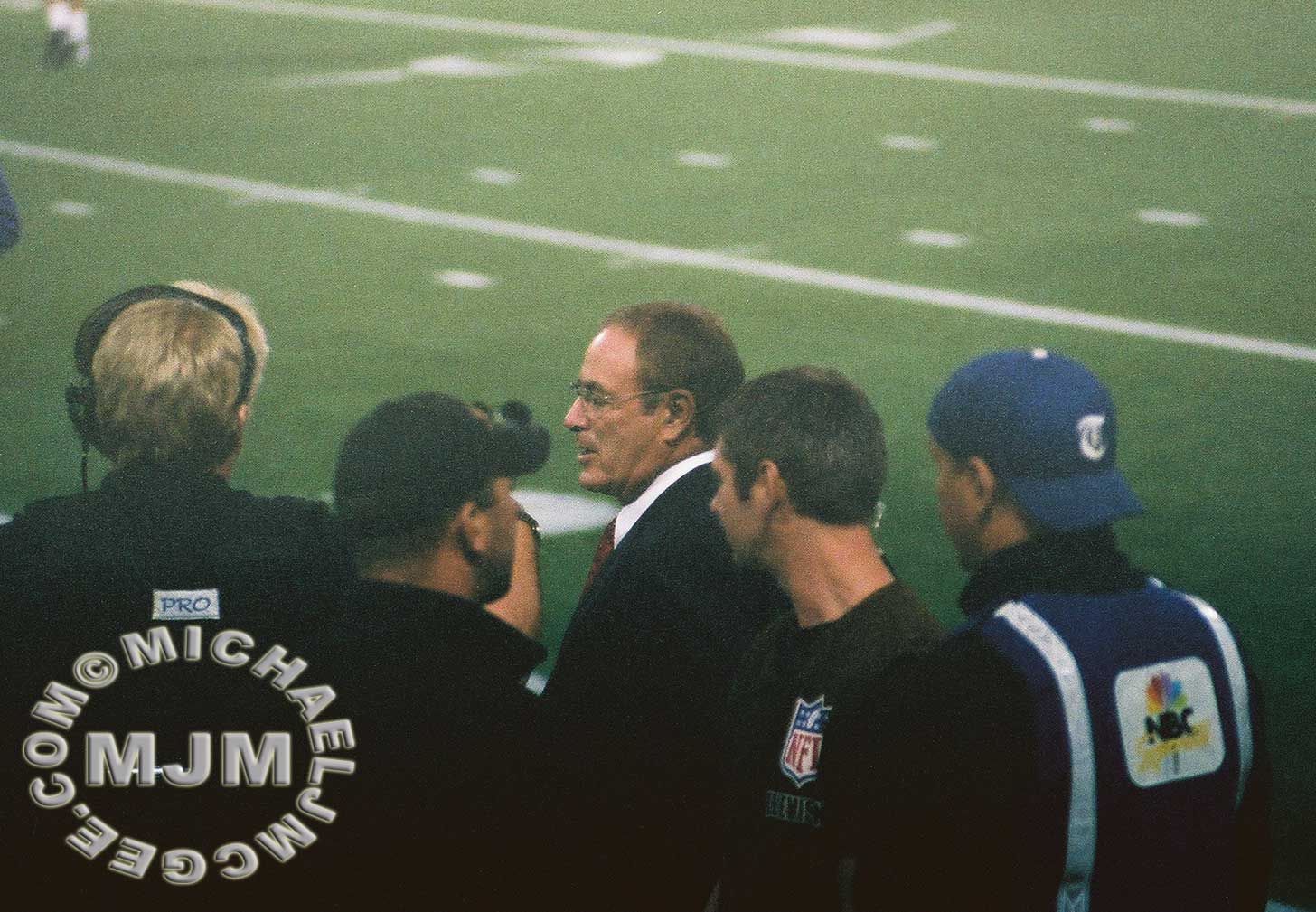 NBC's Sunday Night Football Analyst Al Michaels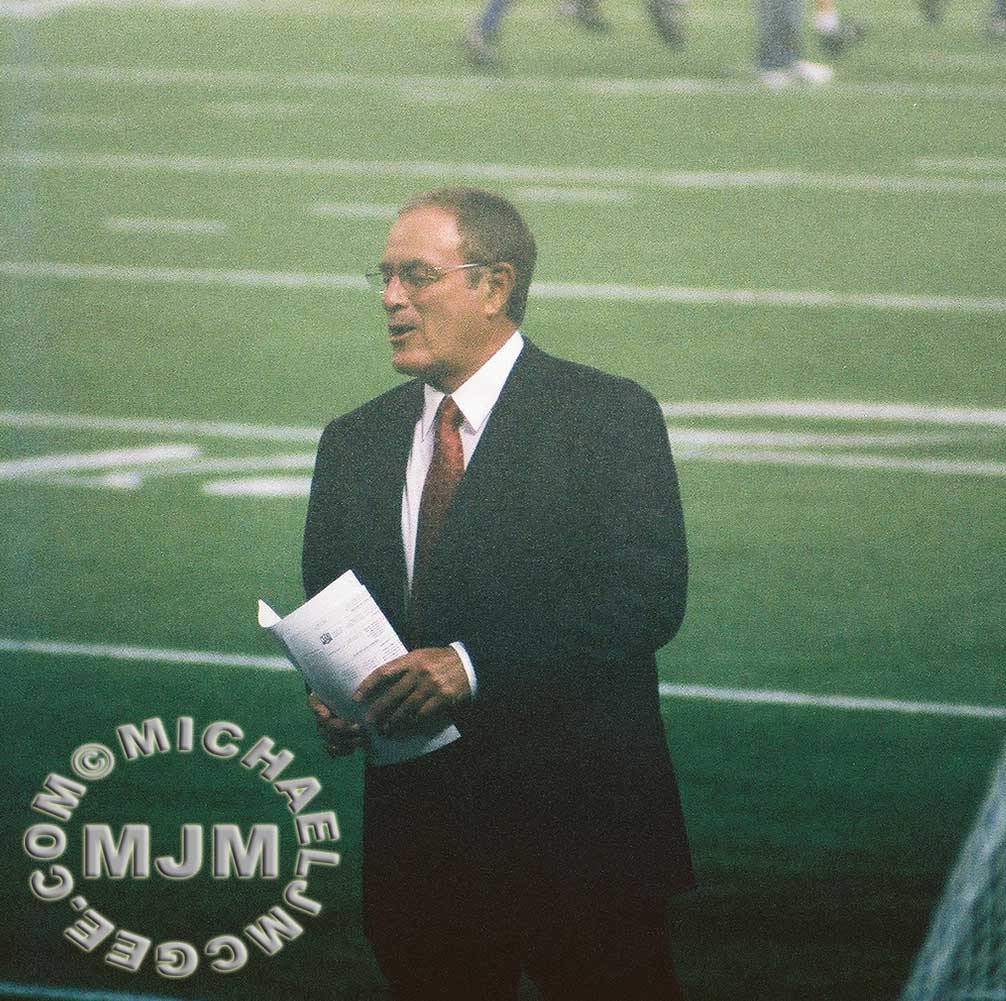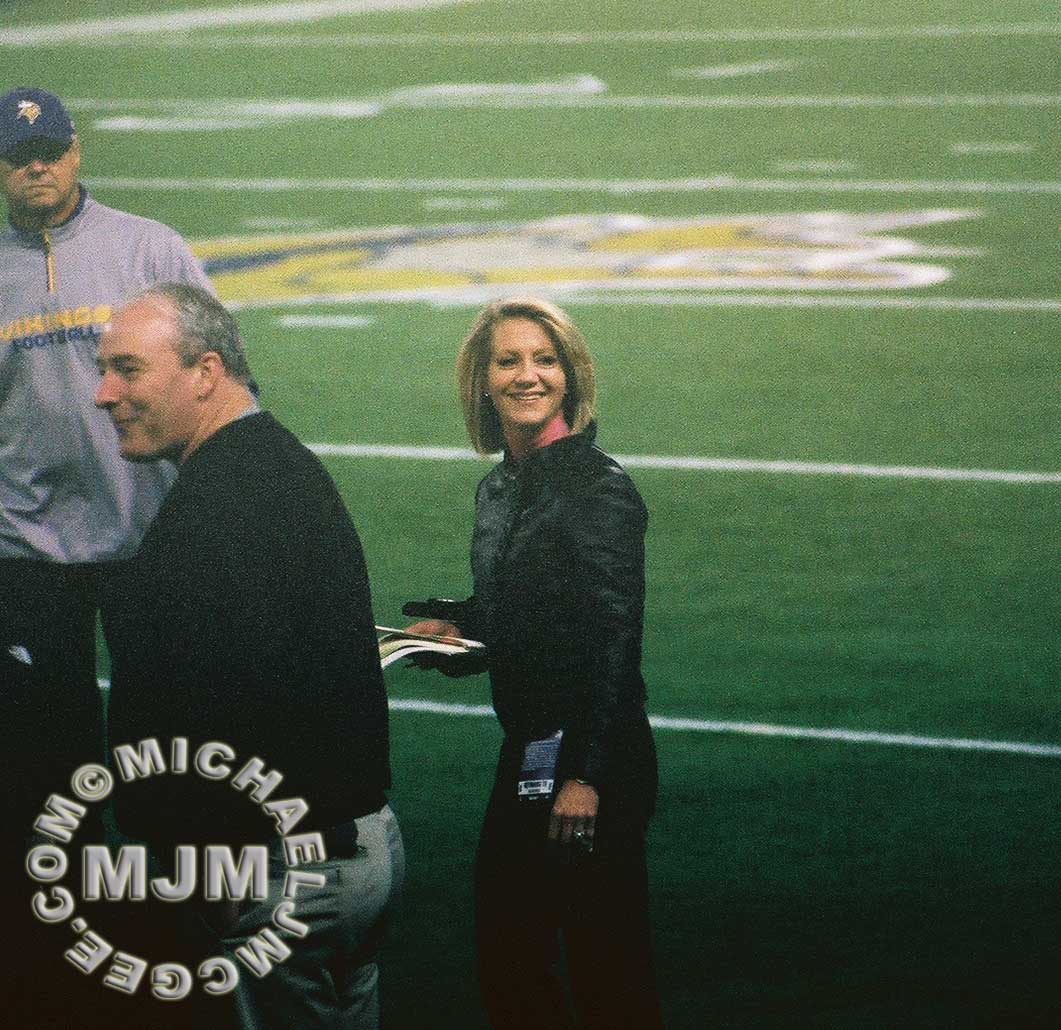 NBC's Sunday Night Football's sideline reporter Andrea Kremer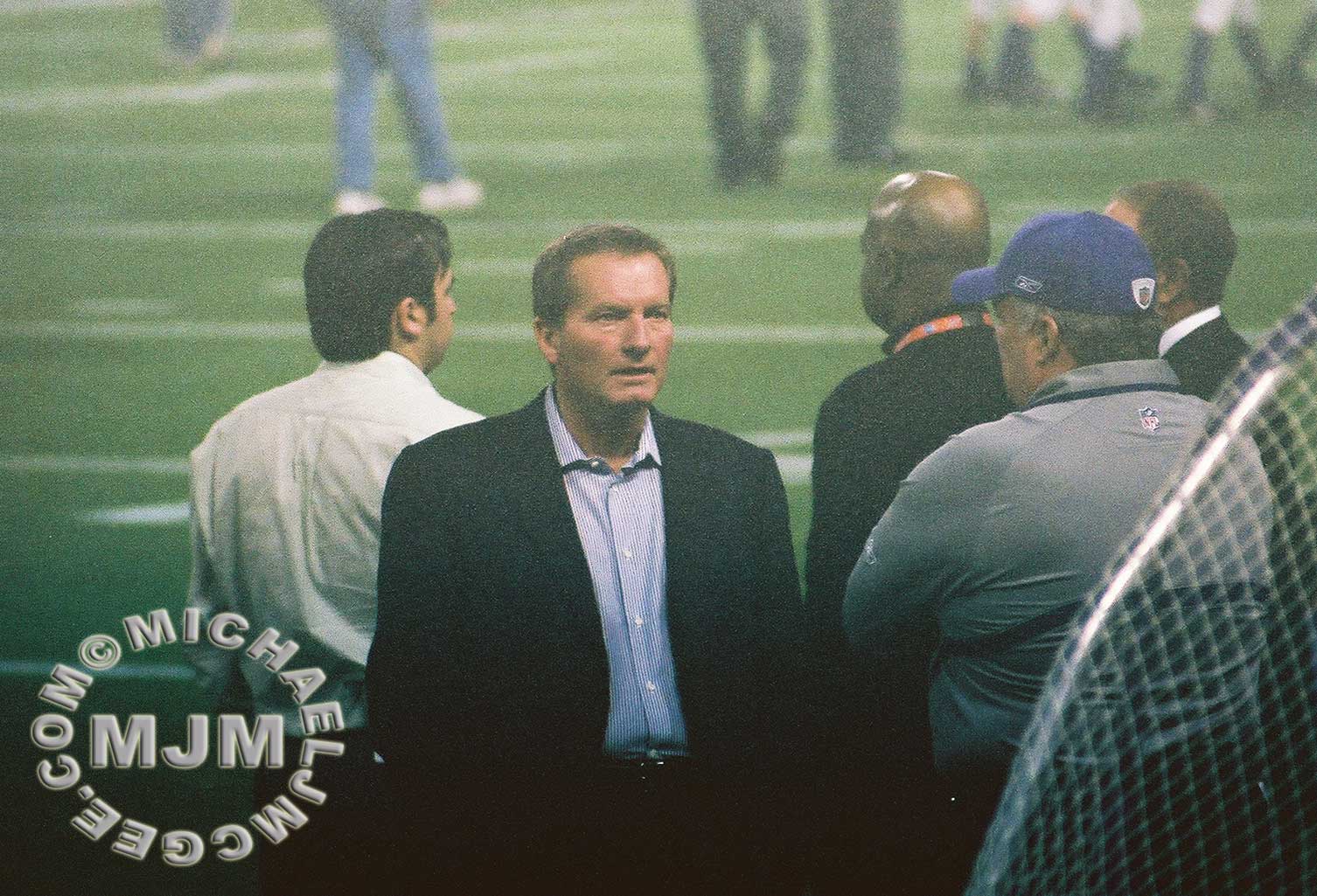 Former NY Giants Head Coach & now a radio analyst Jim Fassel.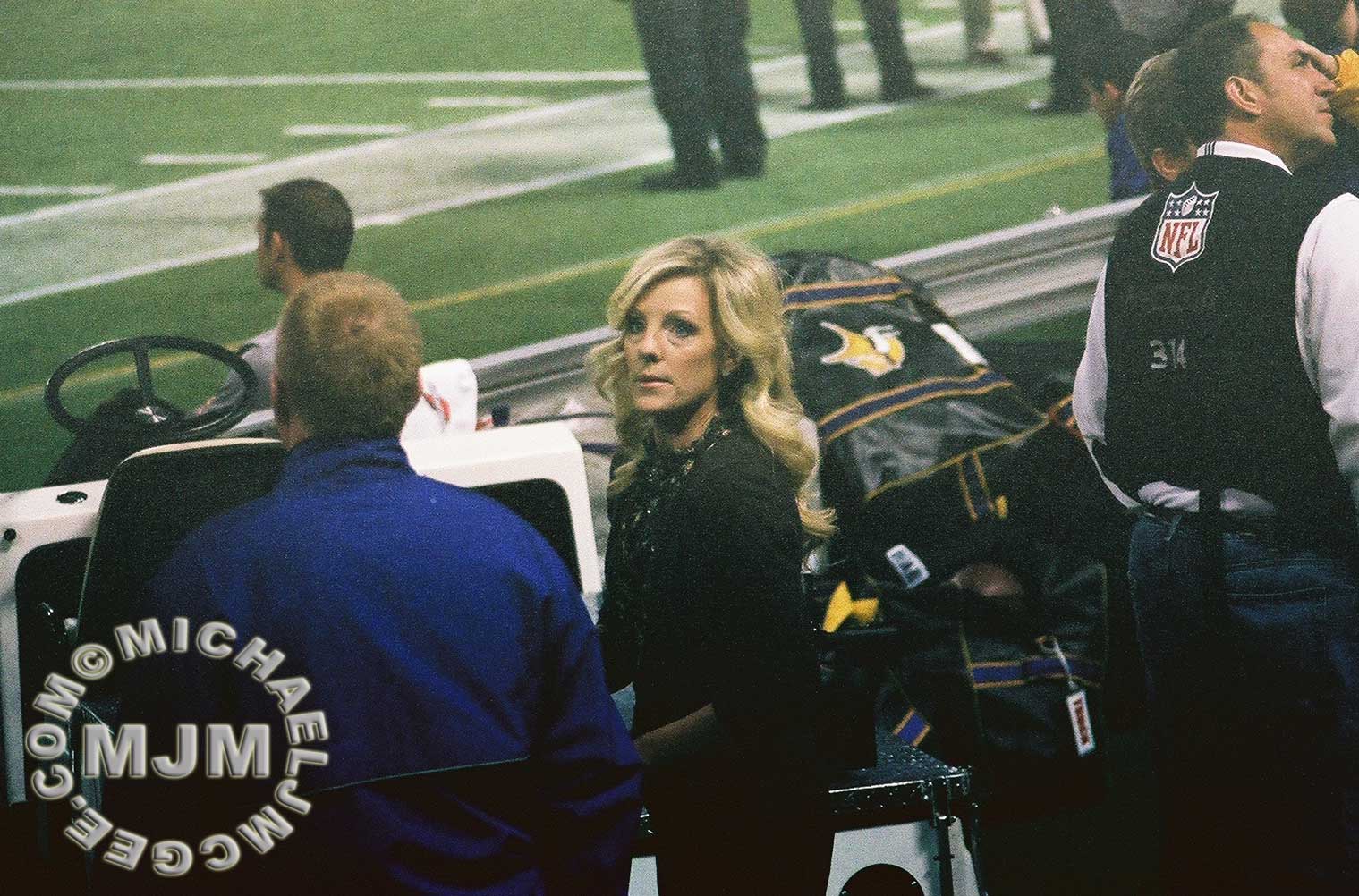 Minneapolis' FOX 9 Reporter Ann Carroll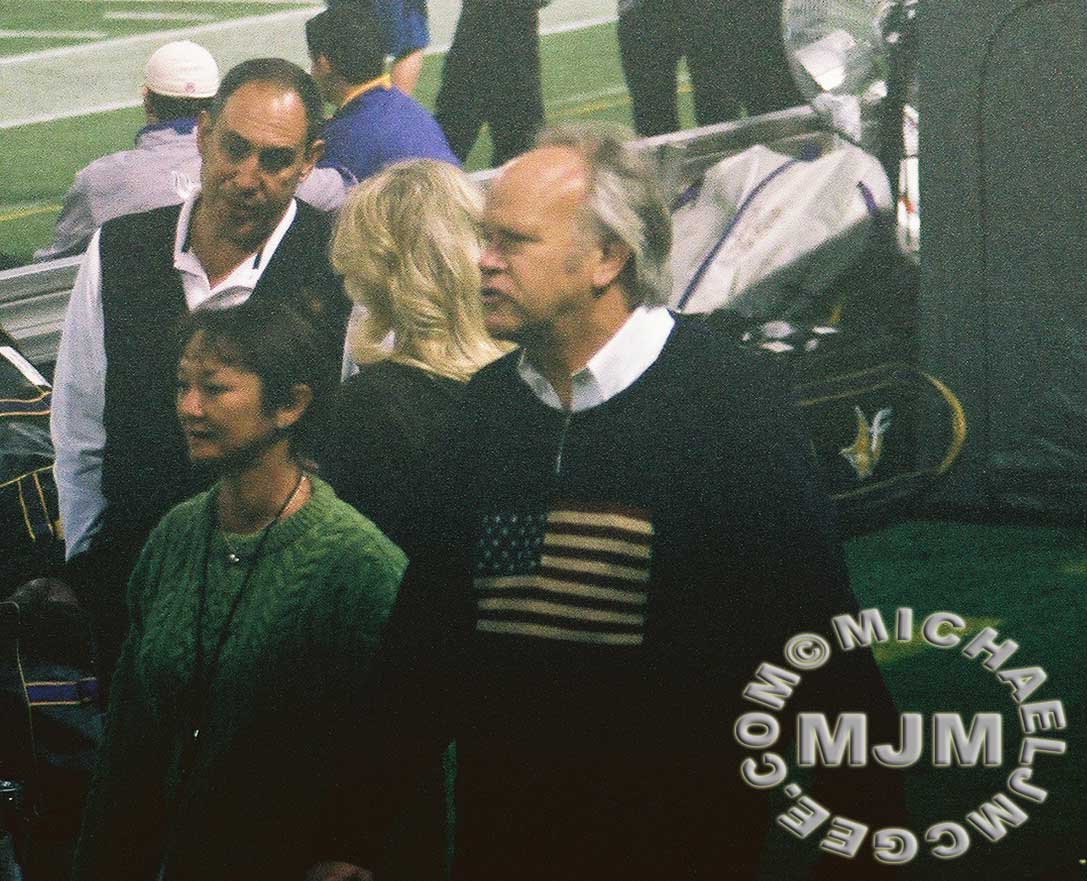 NBC's Chairman Dick Ebersol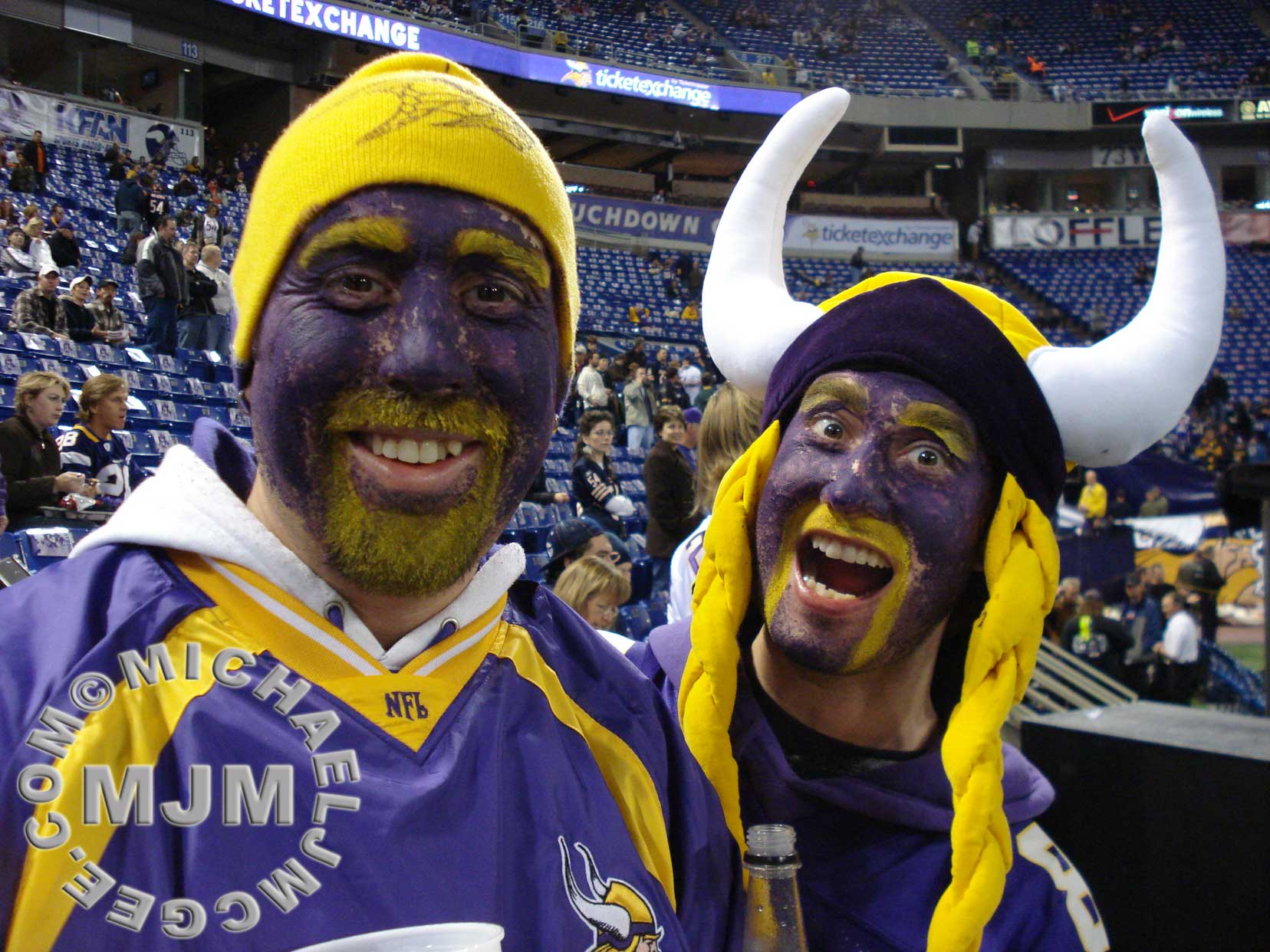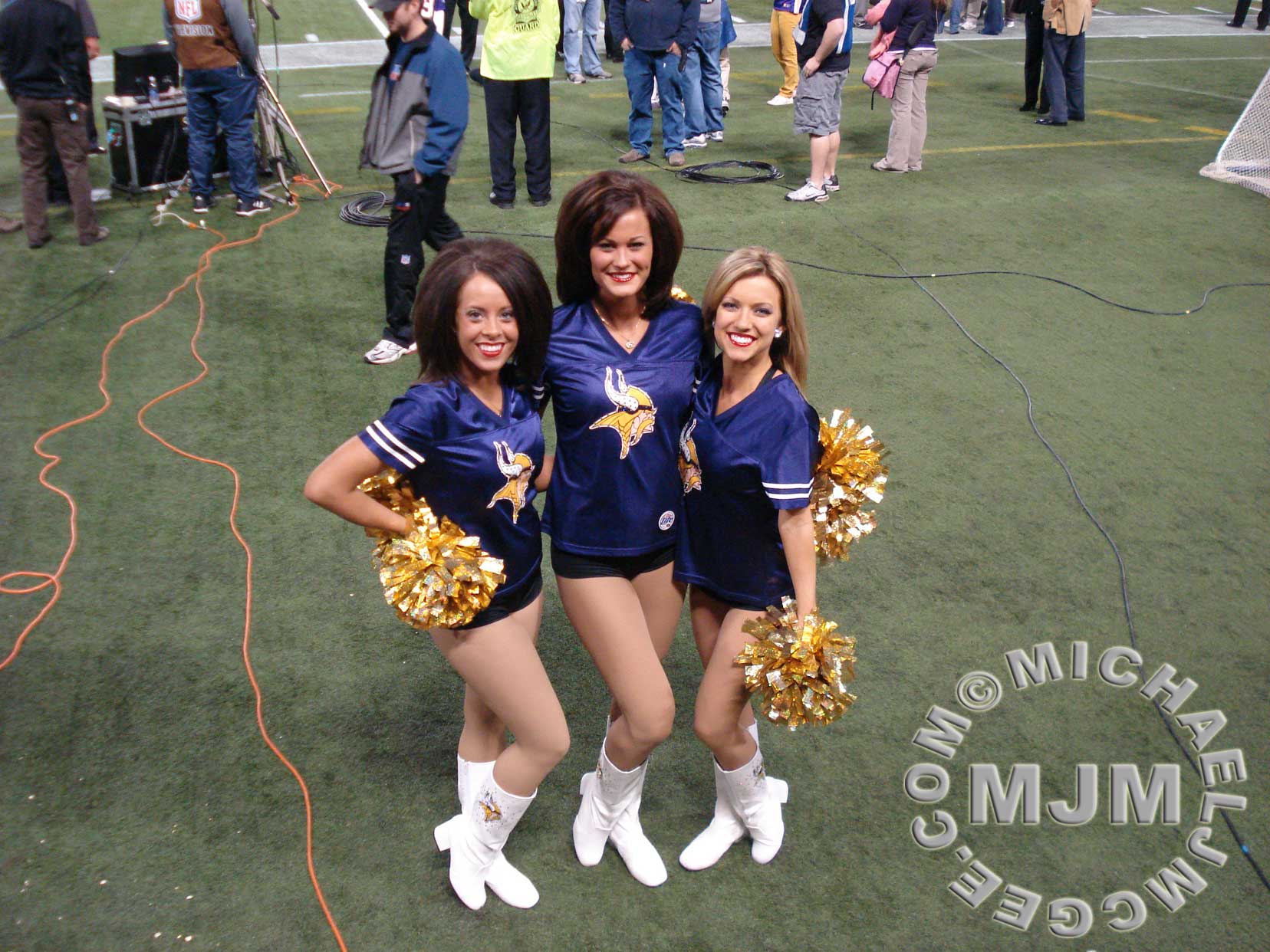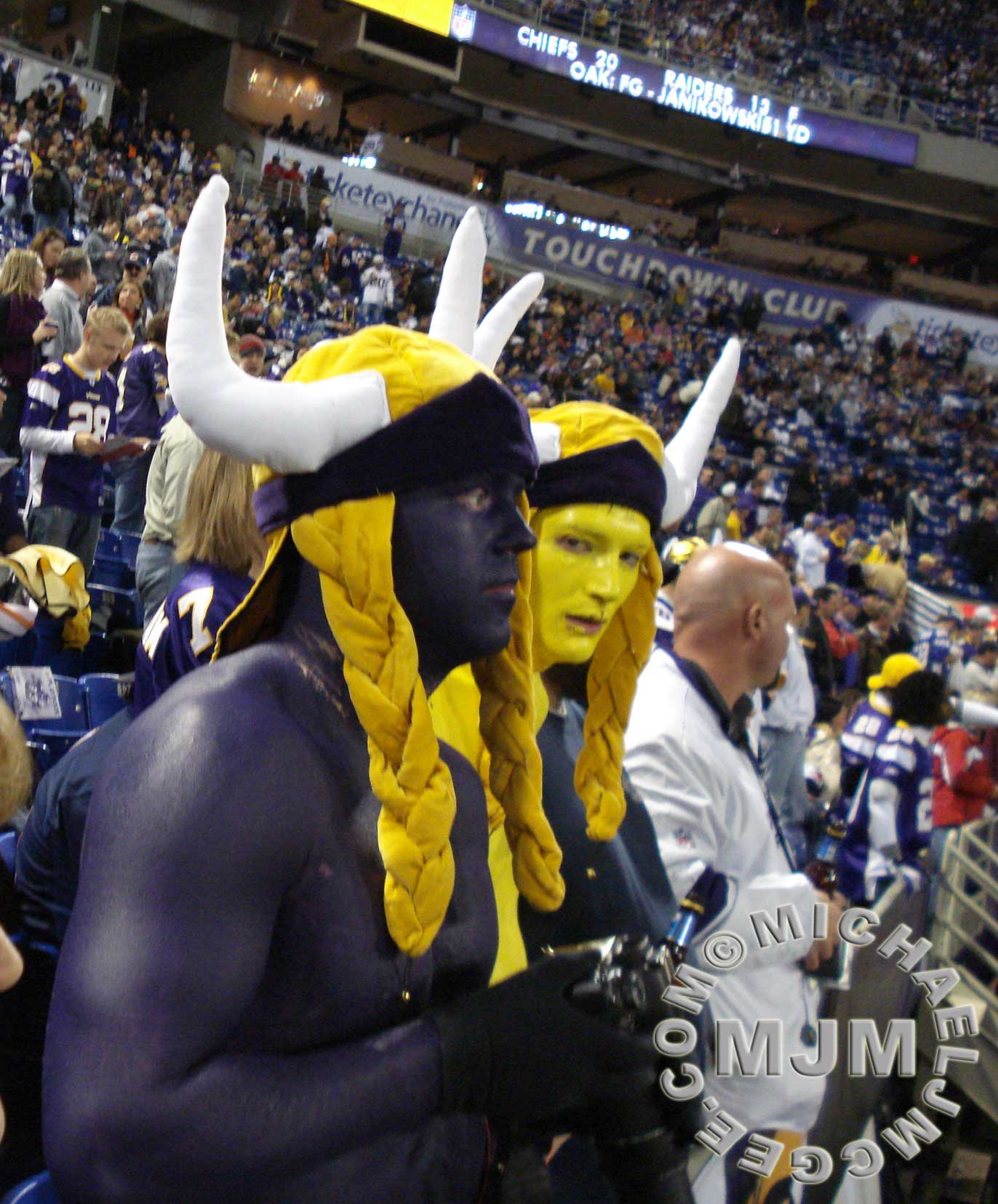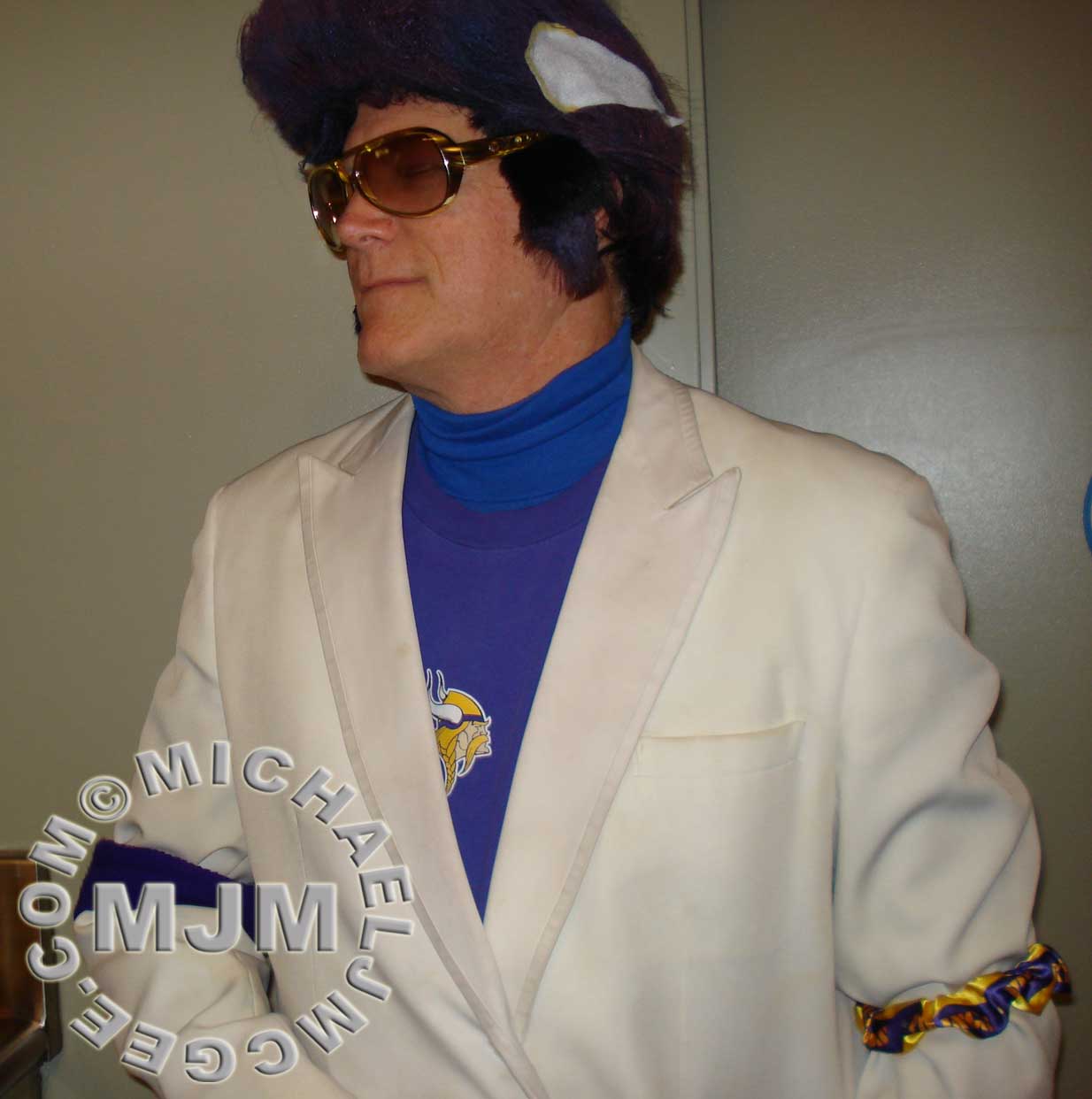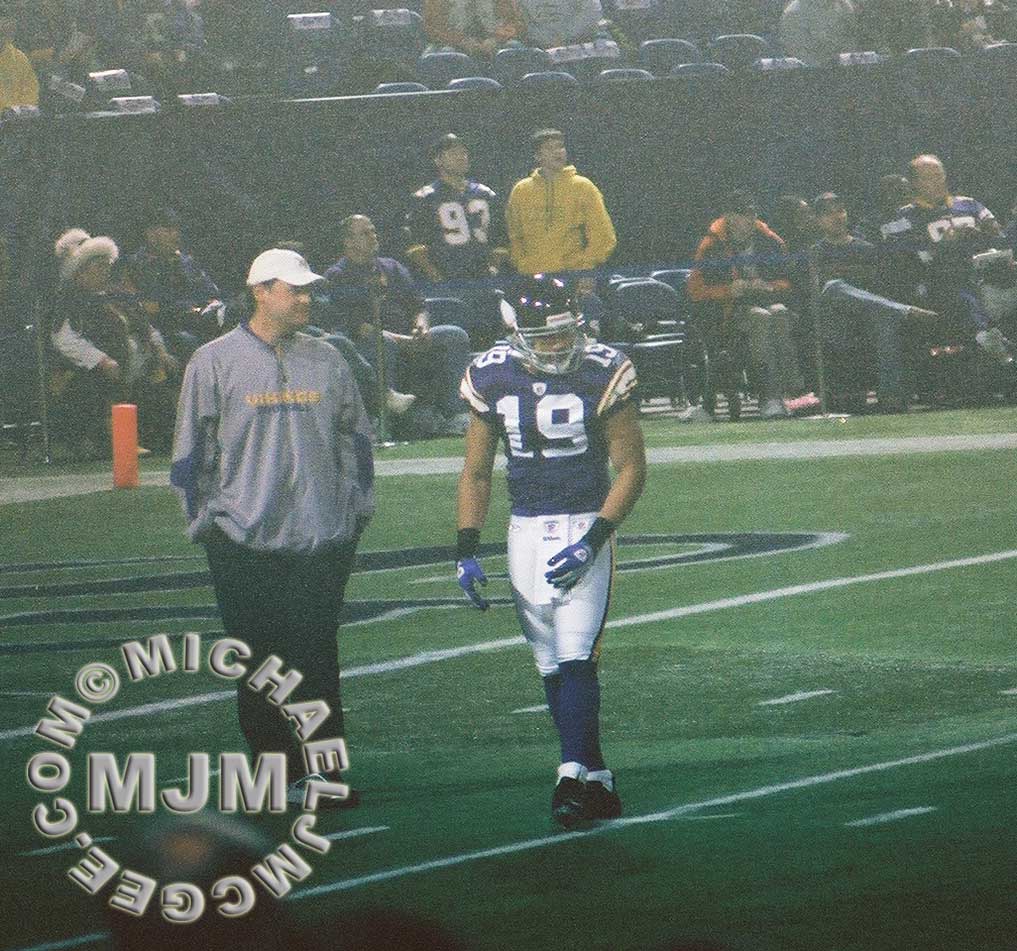 WR Bobby Wade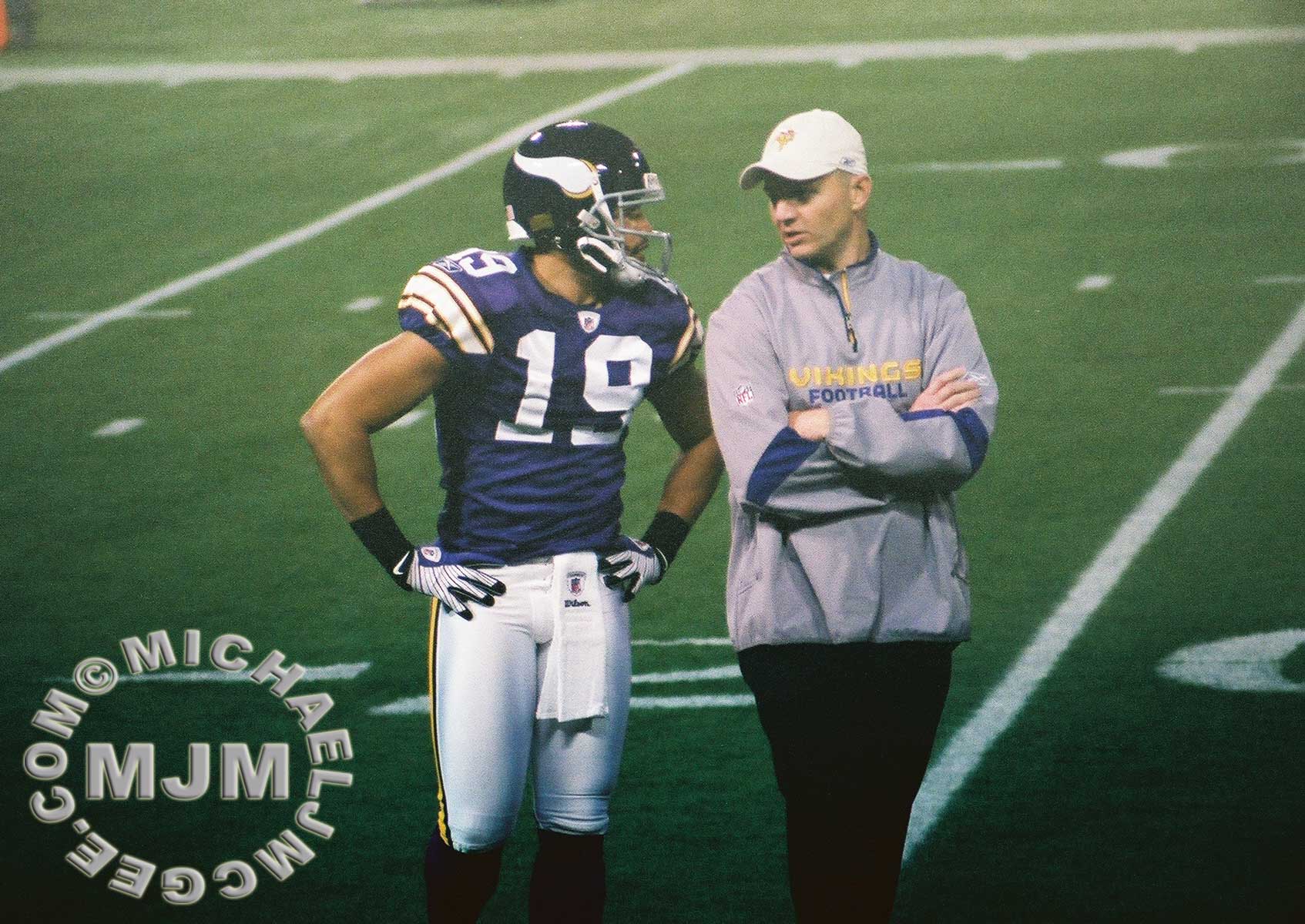 Bobby talks with Offensive Coordinator Darrell Bevell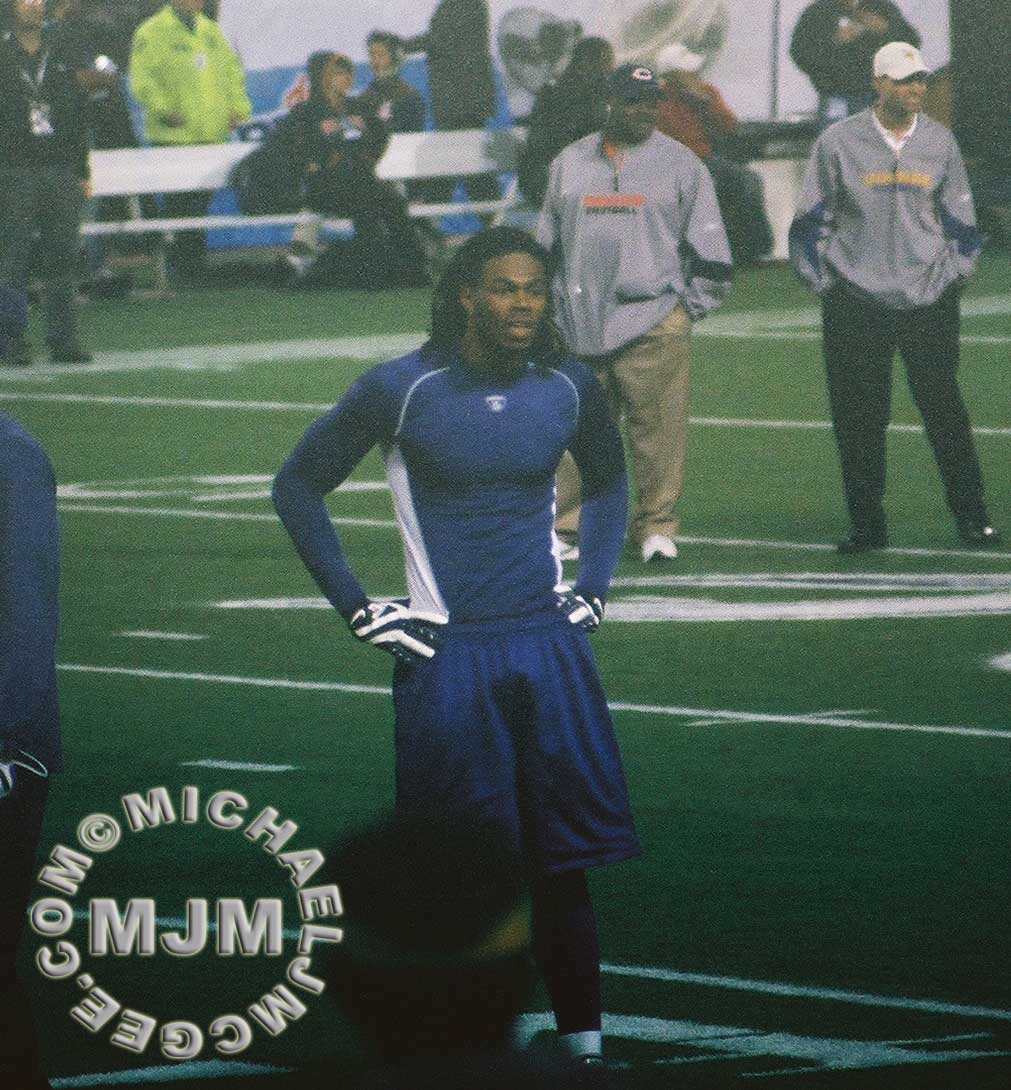 WR Sidney Rice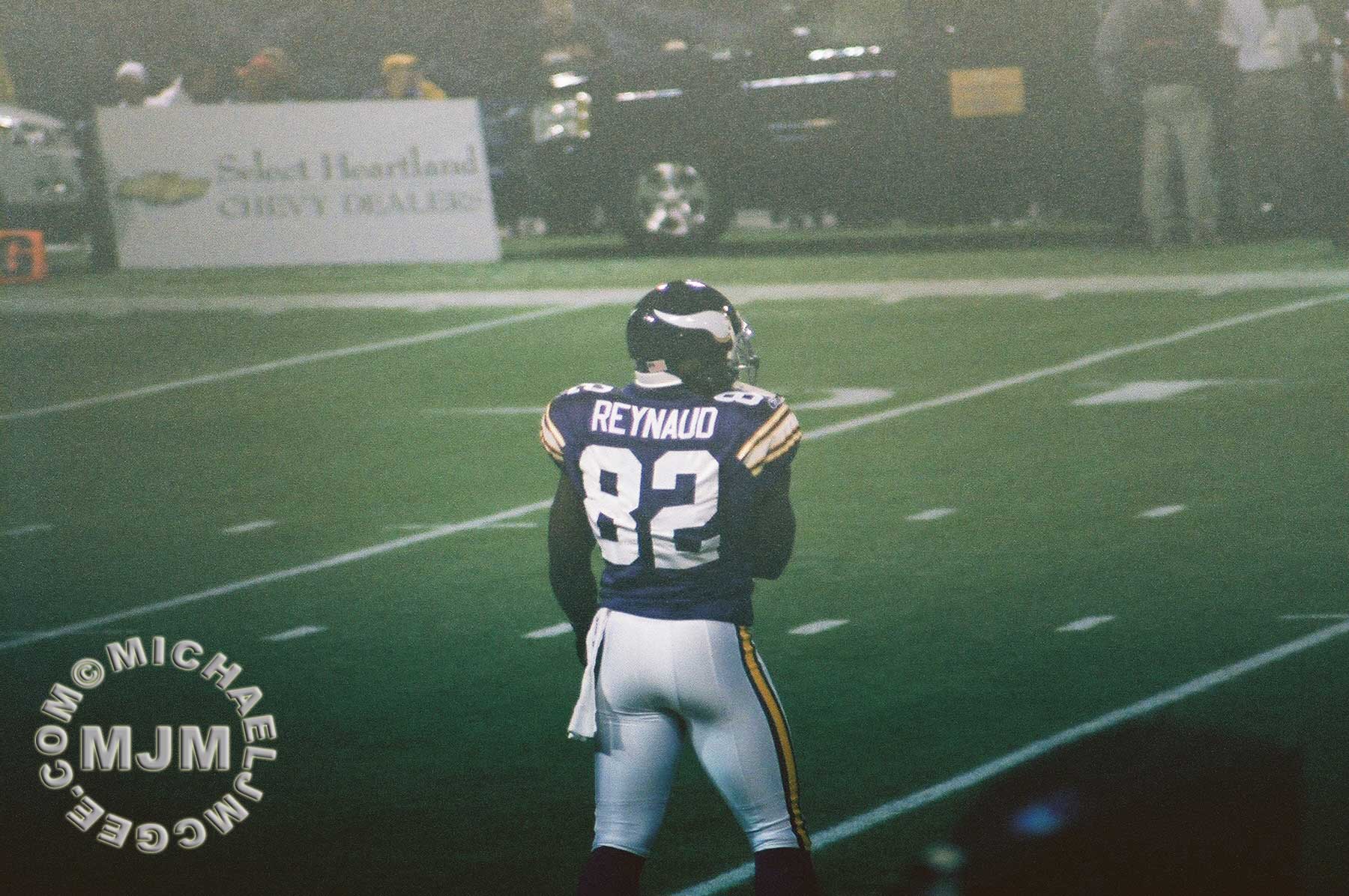 PR Darius Reynaud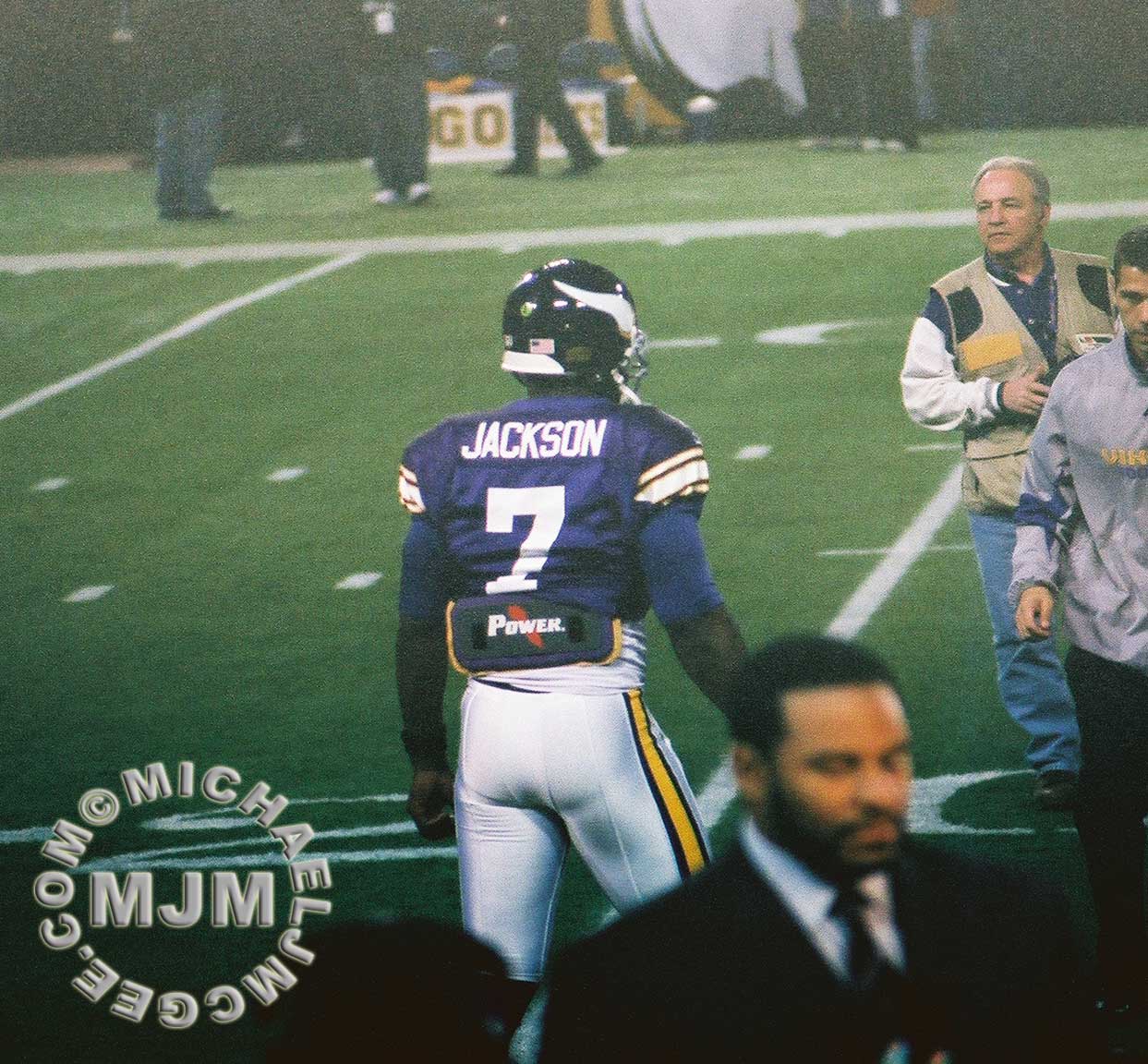 QB Travaris Jackson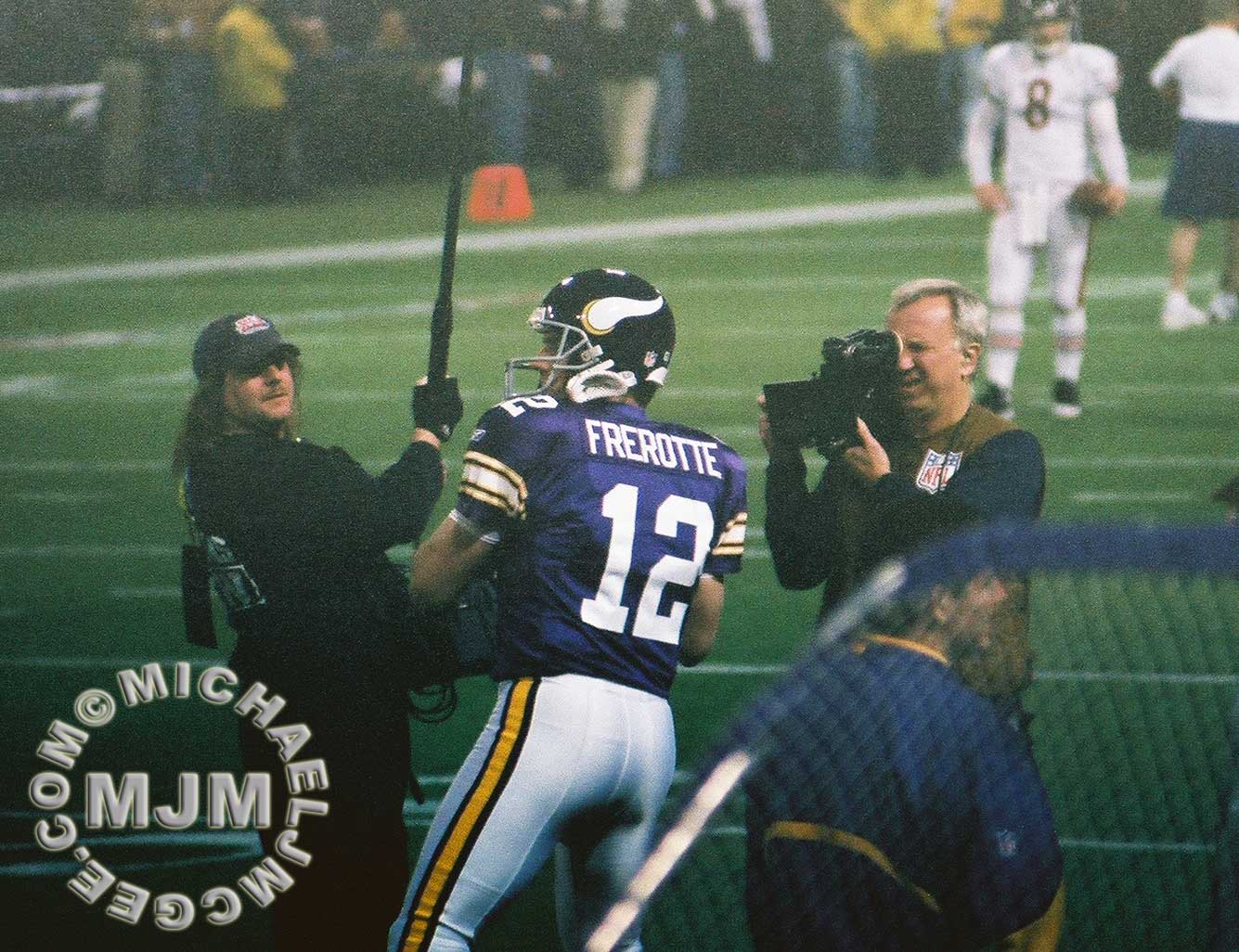 QB Gus Frerotte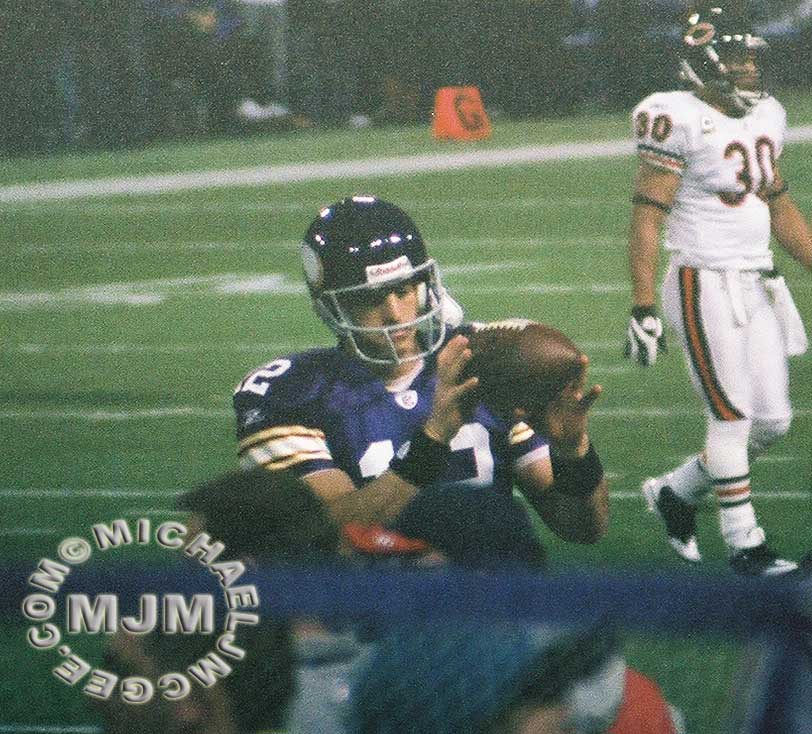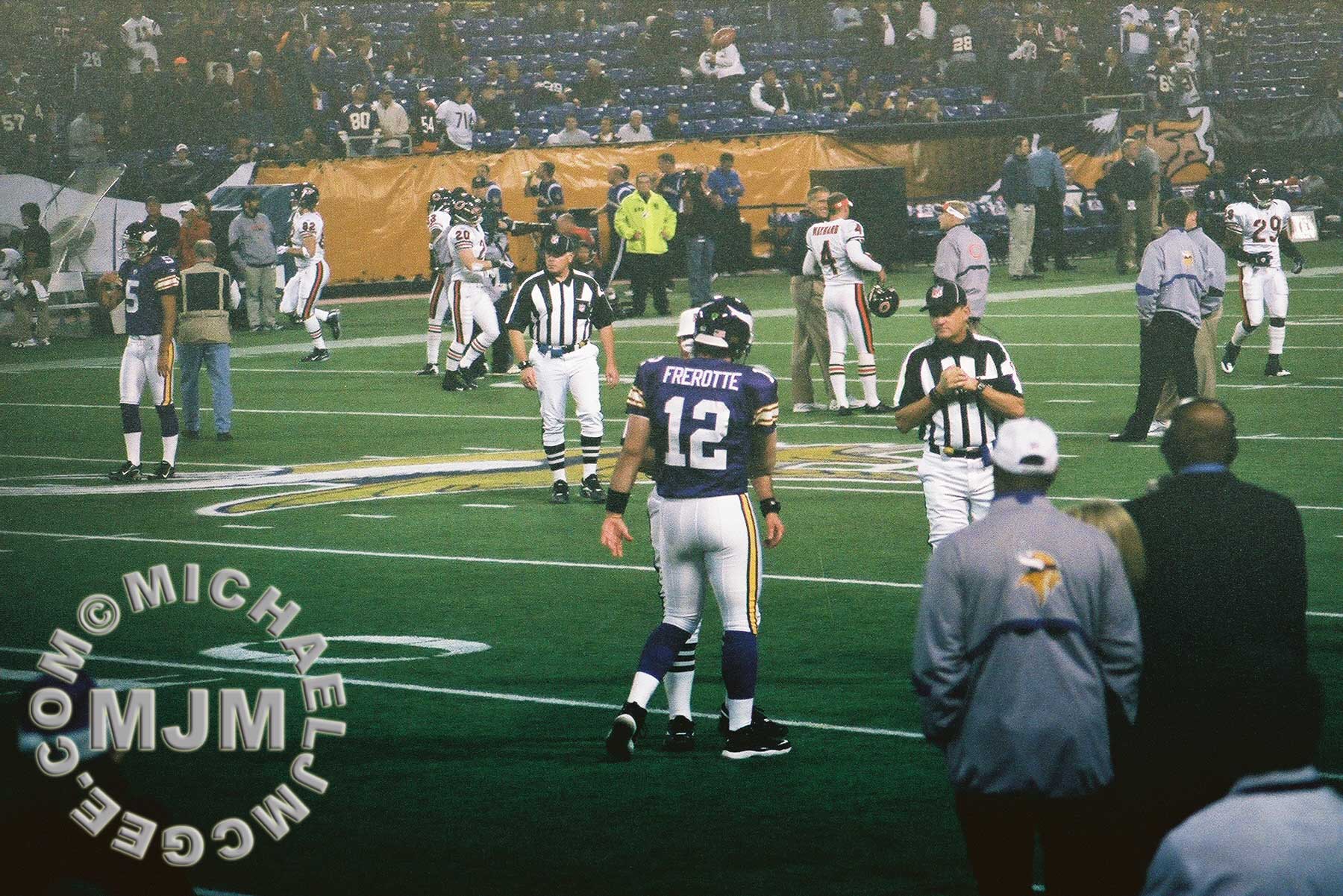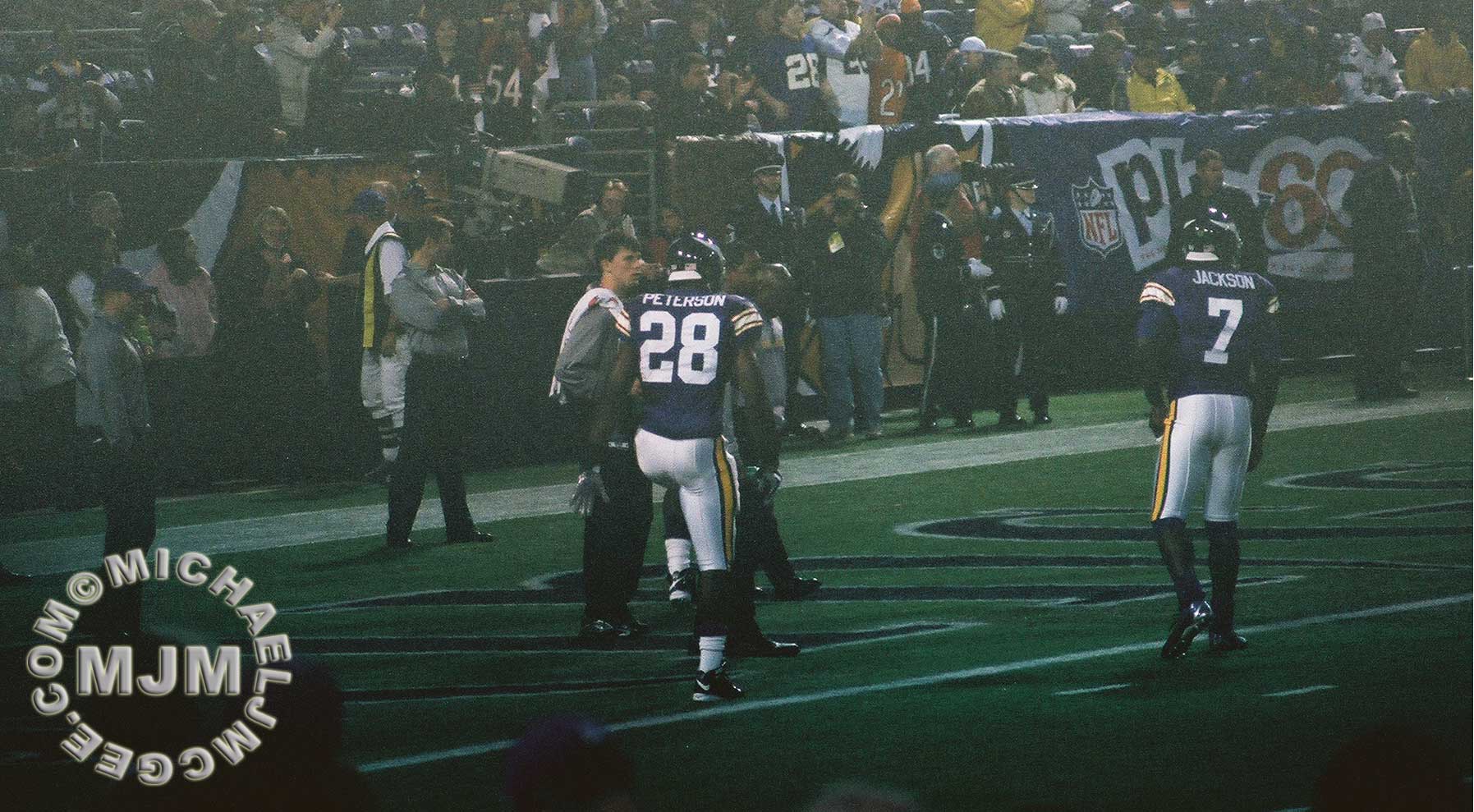 AP in the House!!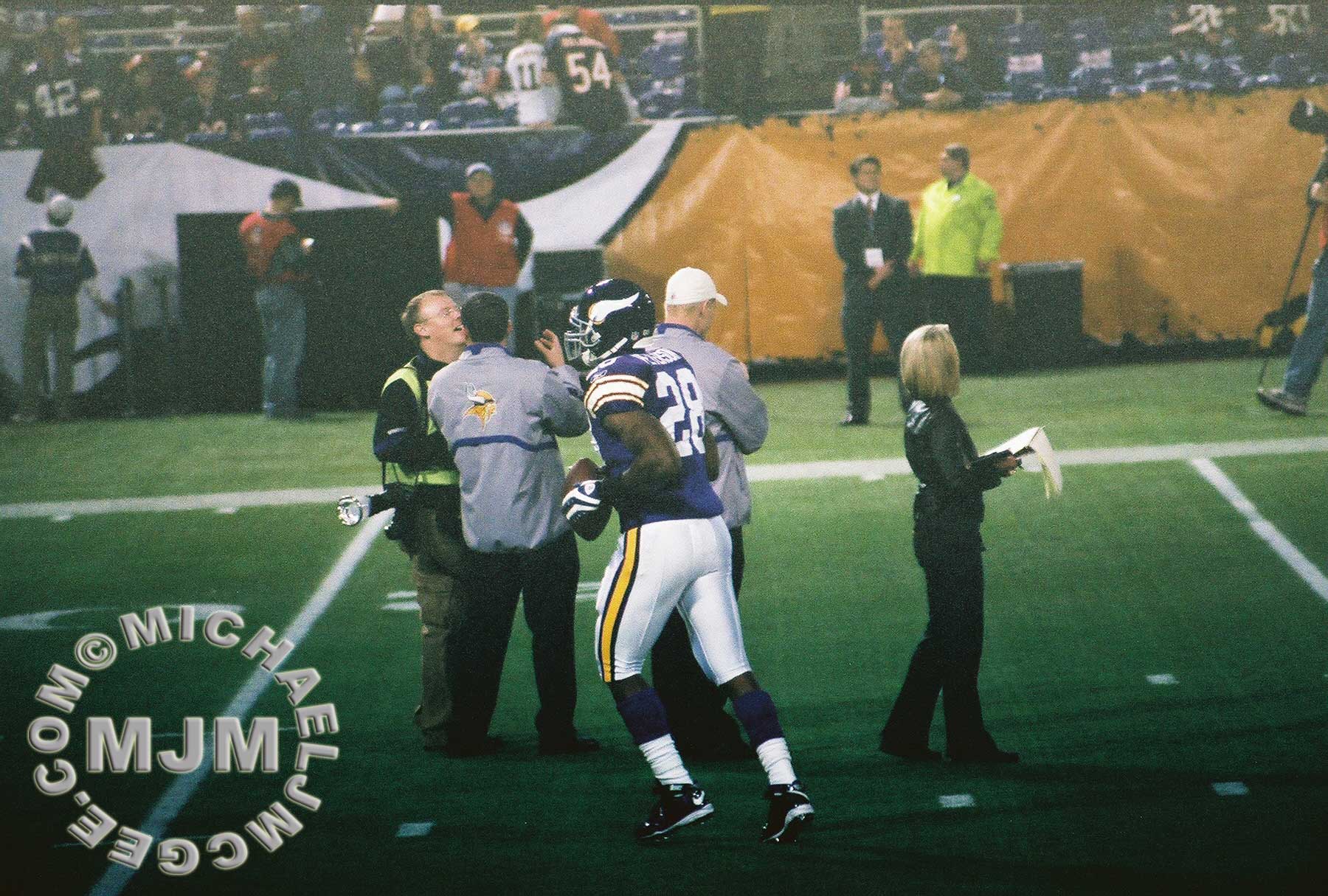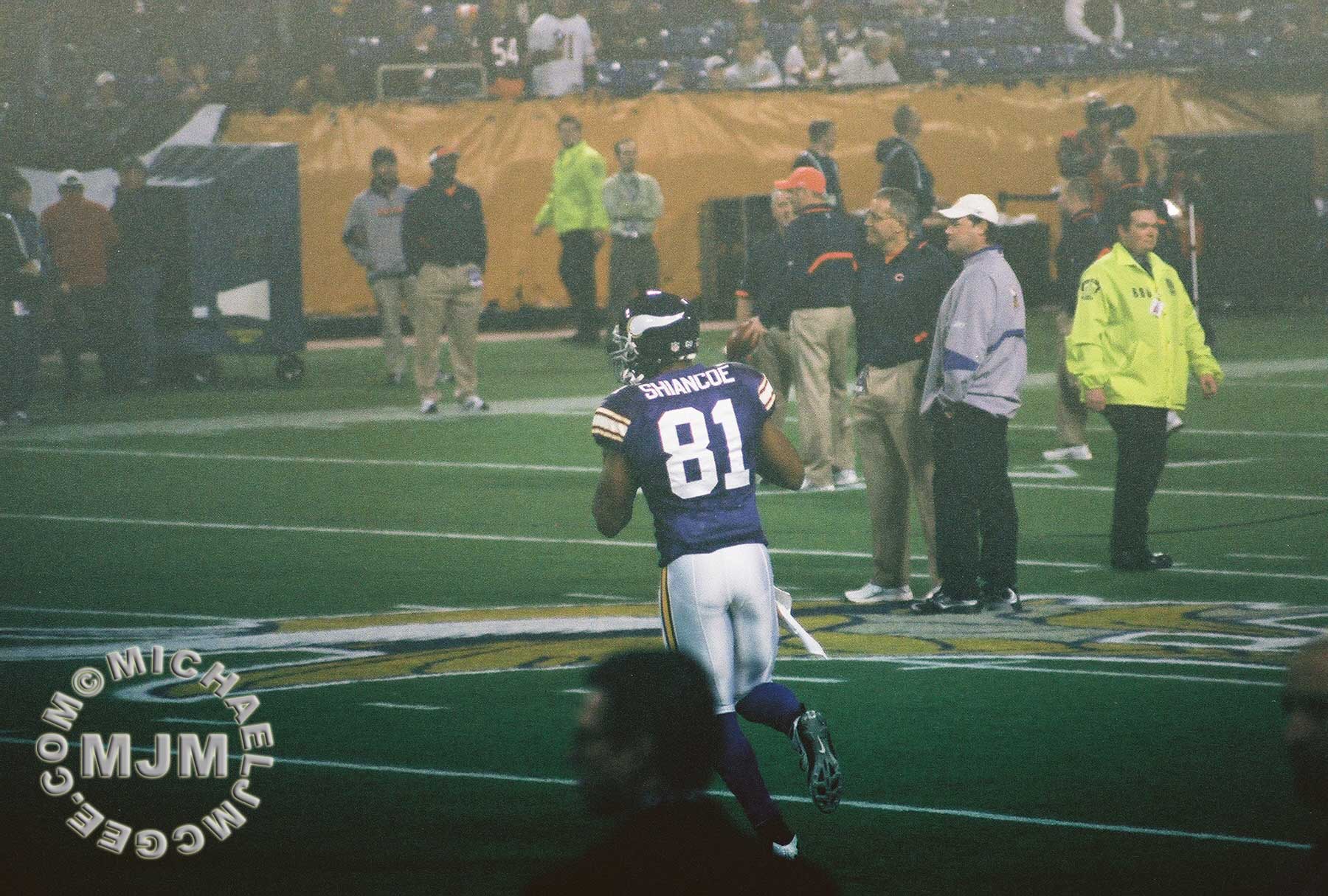 TE Visanthe Shiancoe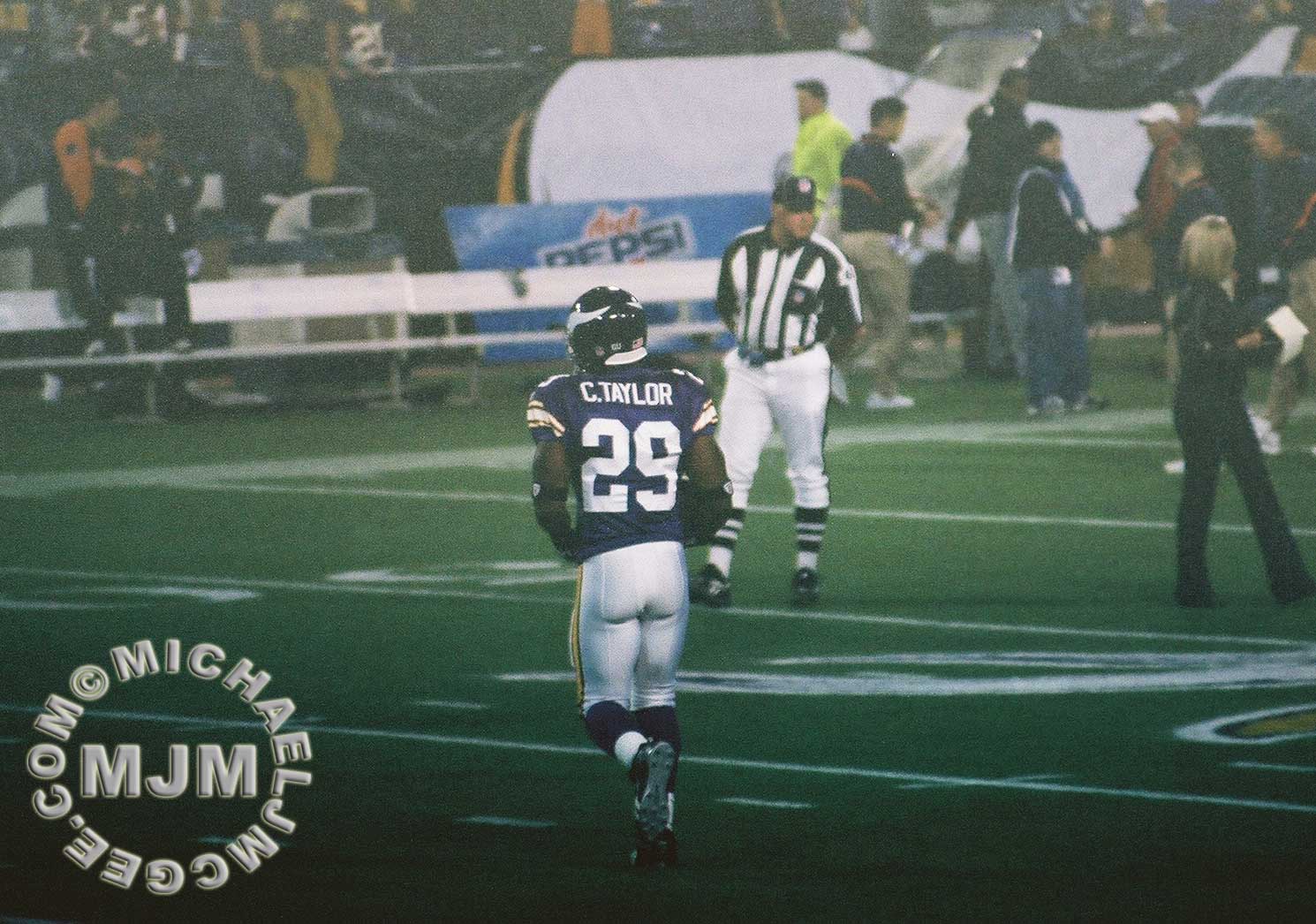 RB Chester Taylor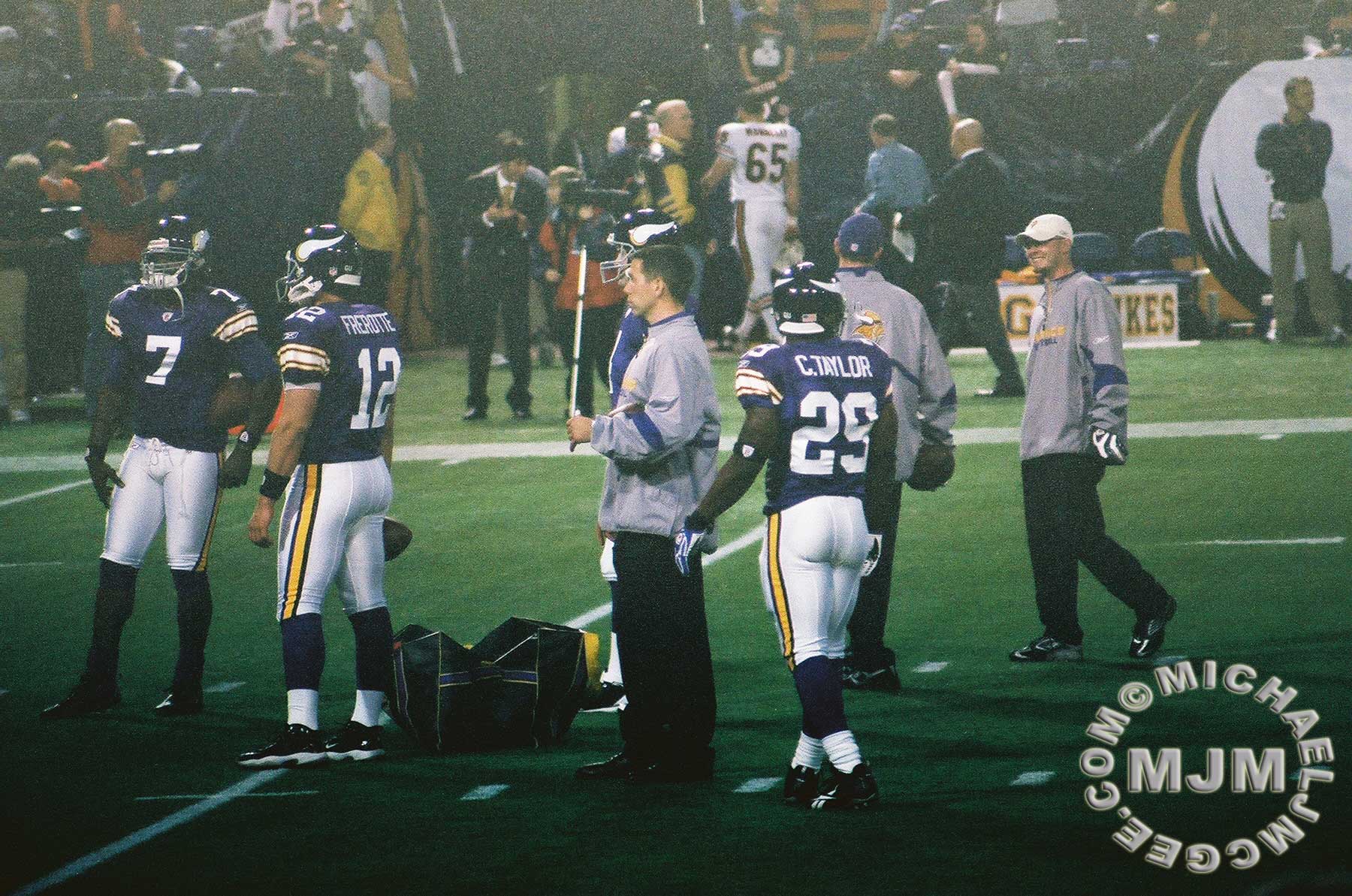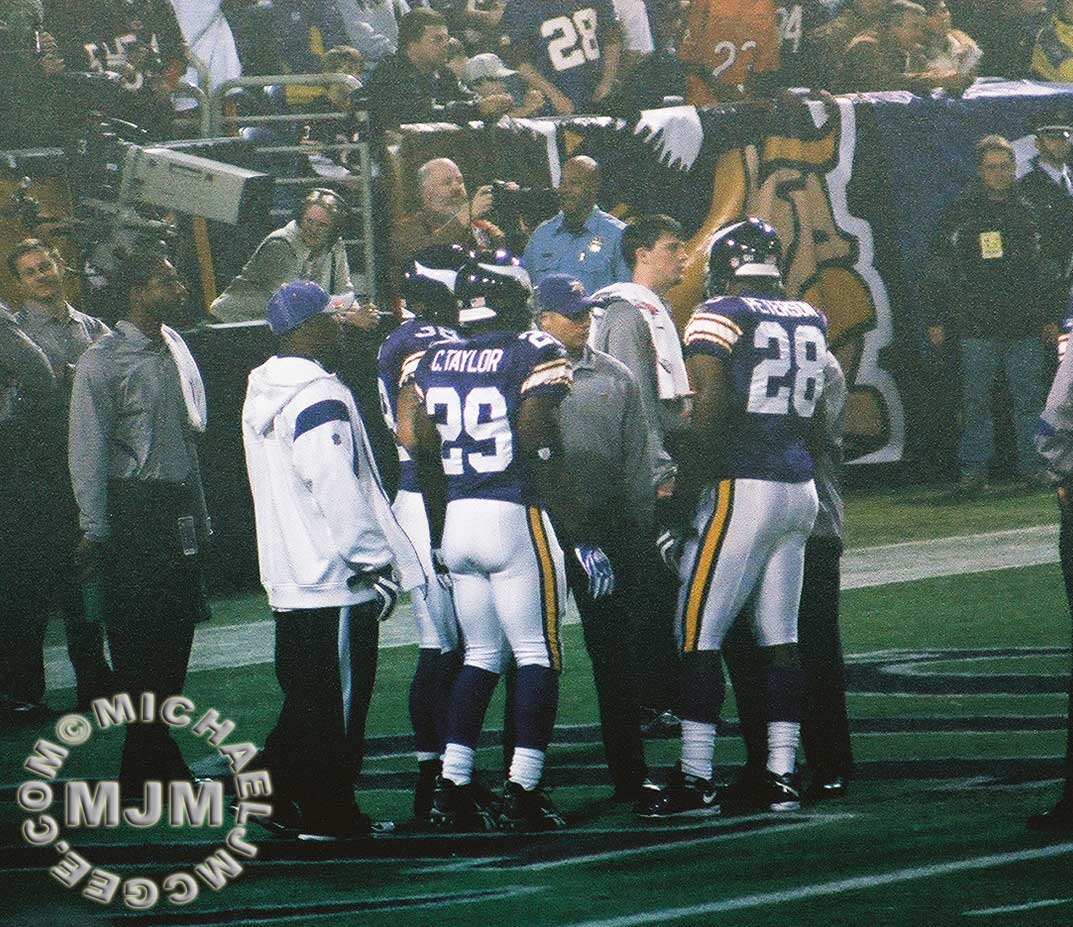 Chester & Adrian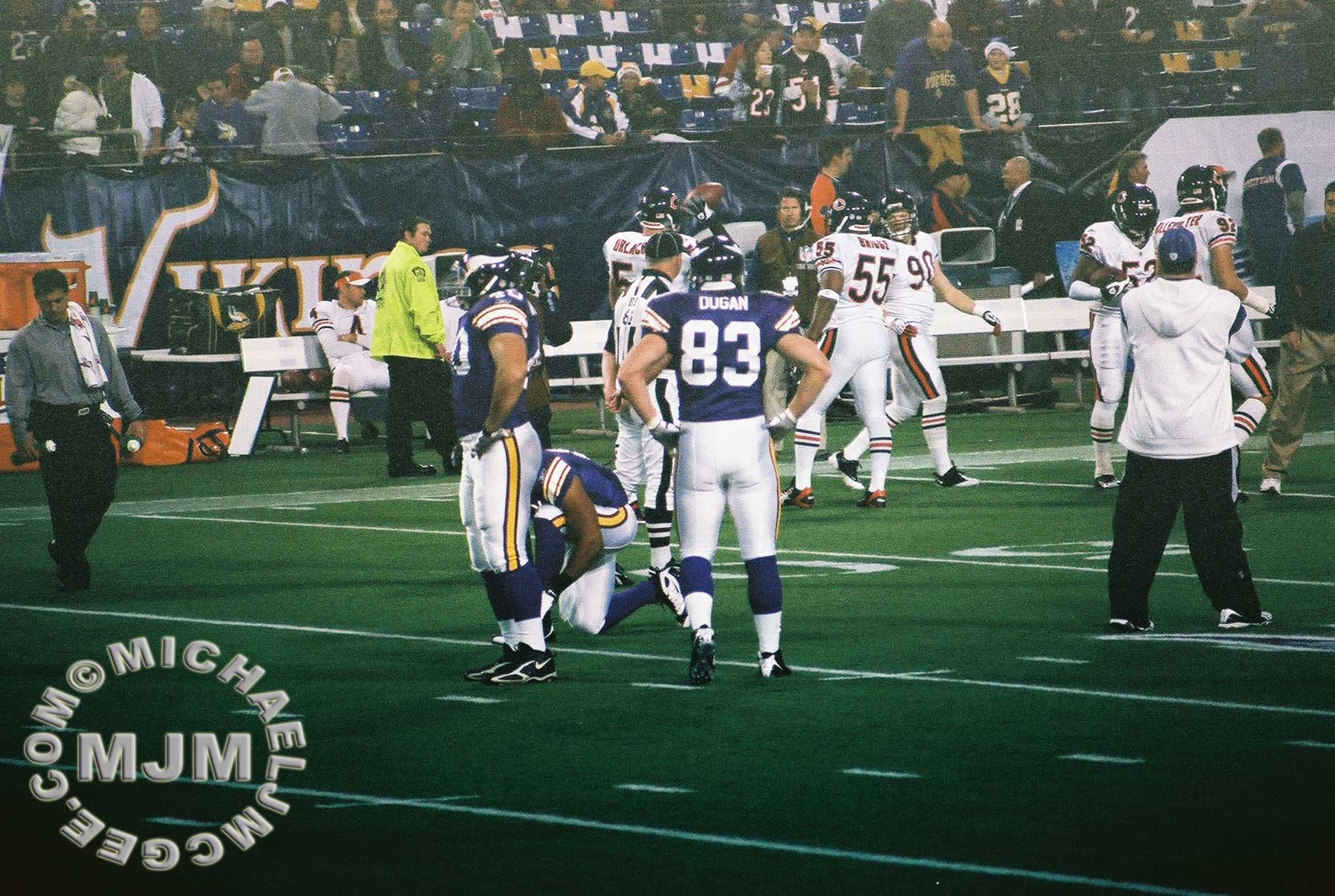 TE/FB Jeff Dugan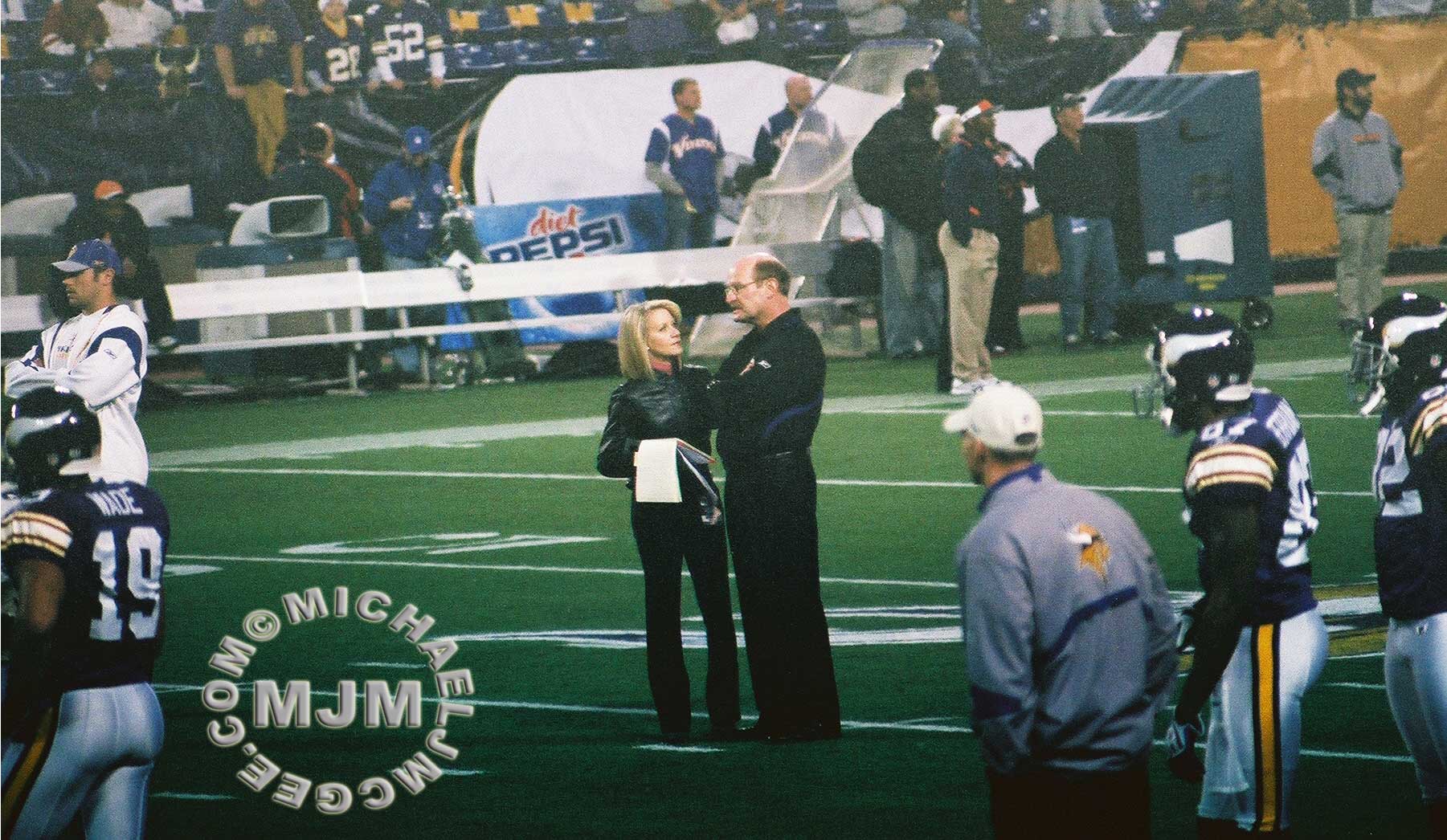 Vikings' Head Coach Brad Childress talks with MNF's Andrea Kremer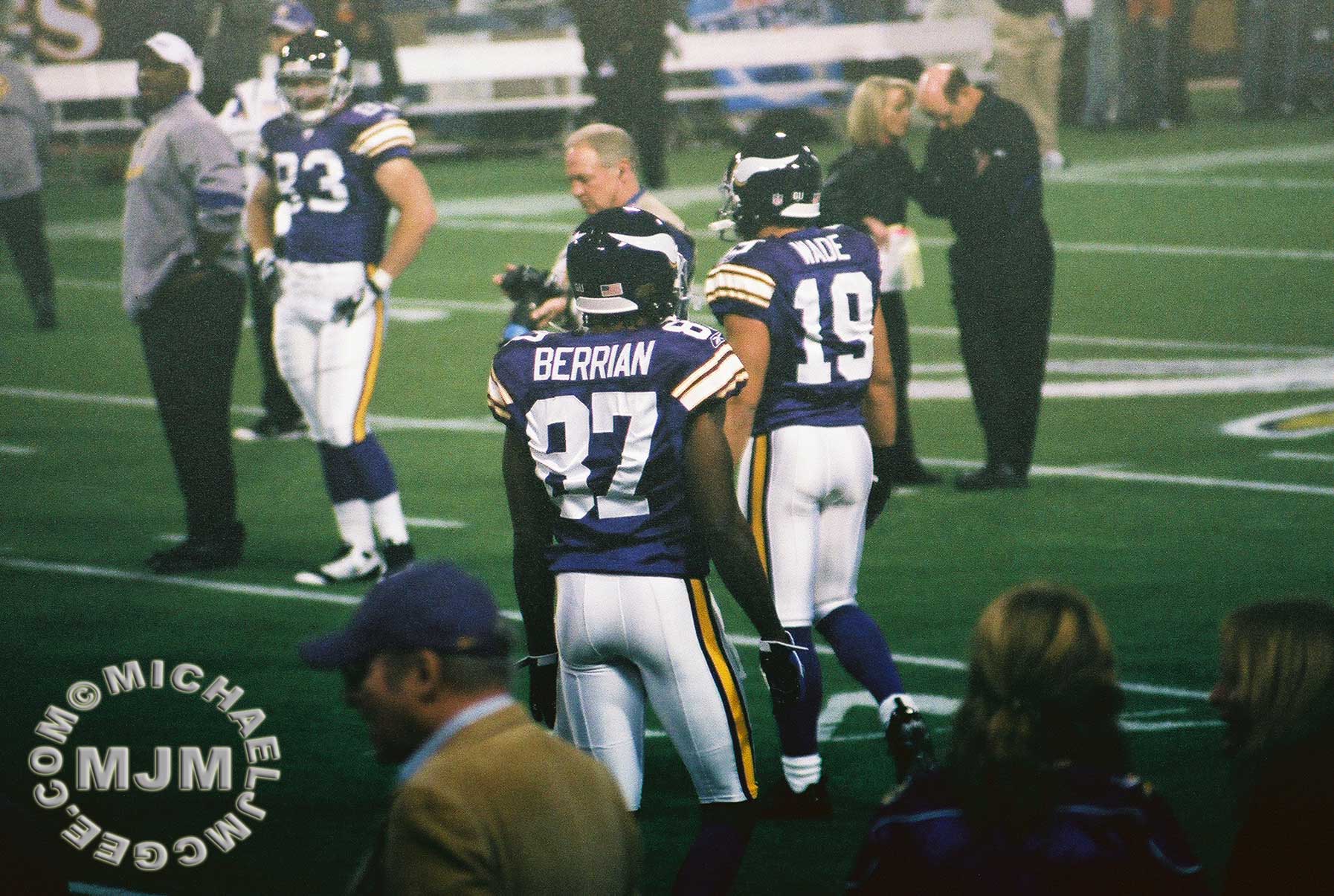 WR Bernard Berrian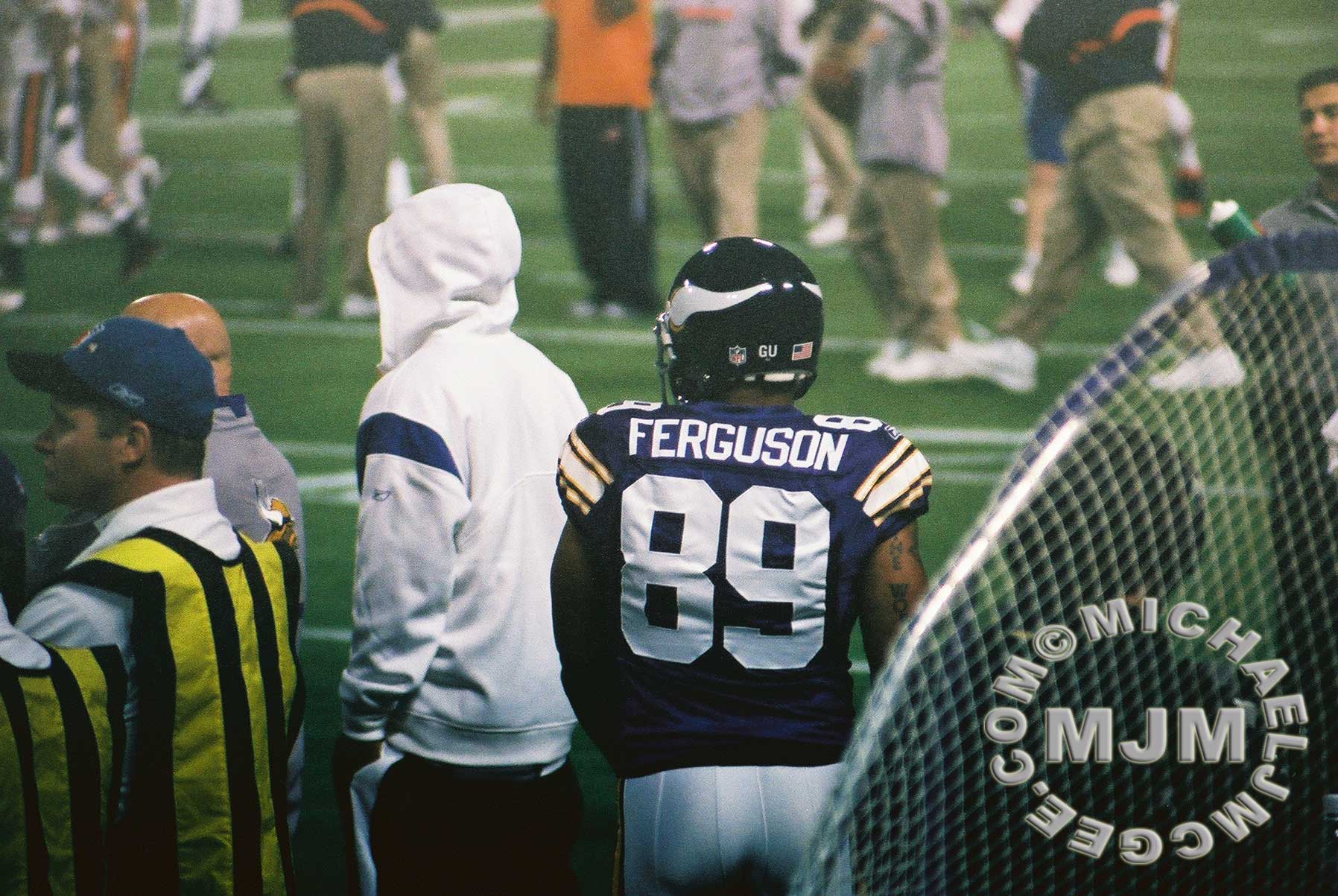 WR Robert Ferguson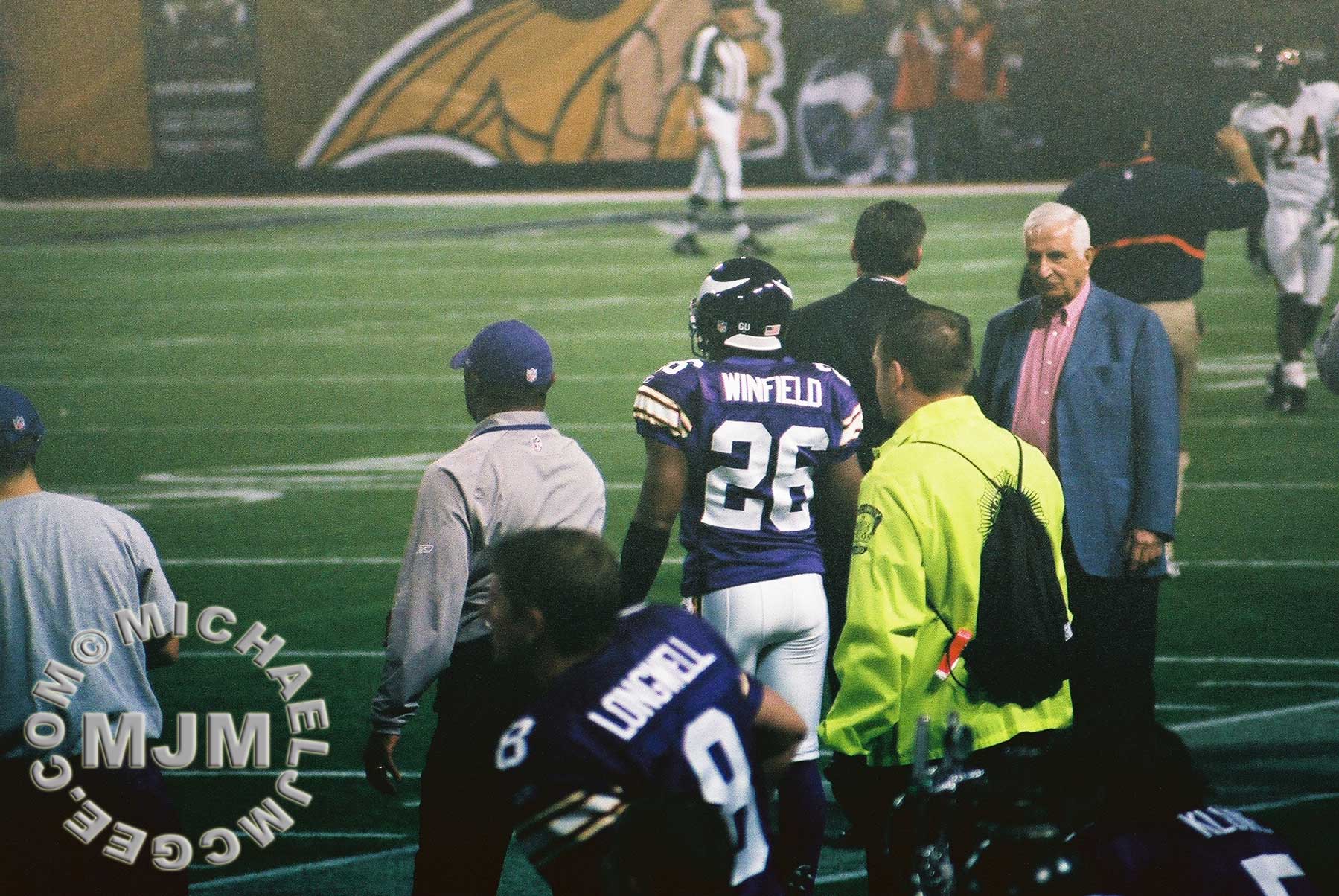 CB Antoine Winfield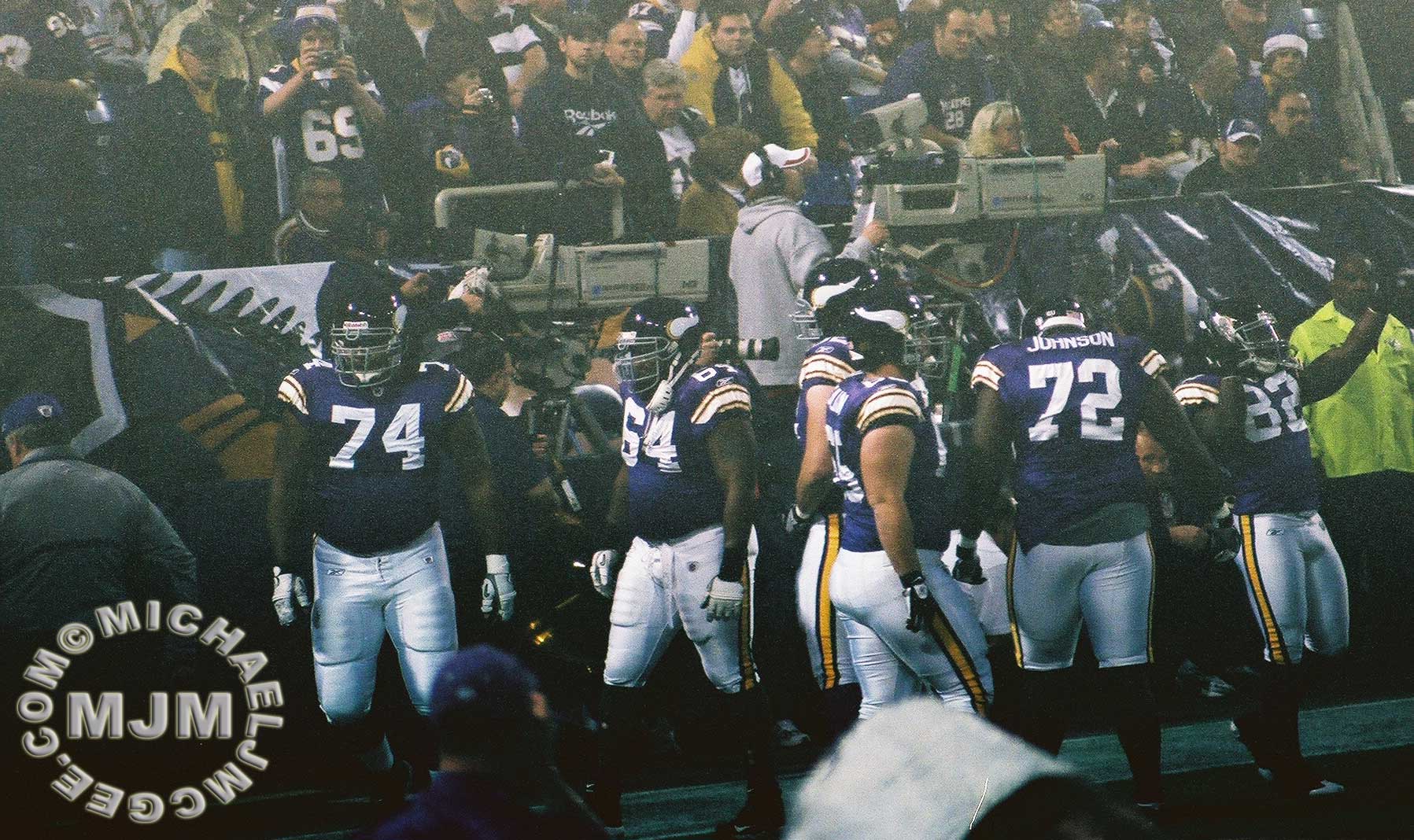 OL & DL Lineman go through drills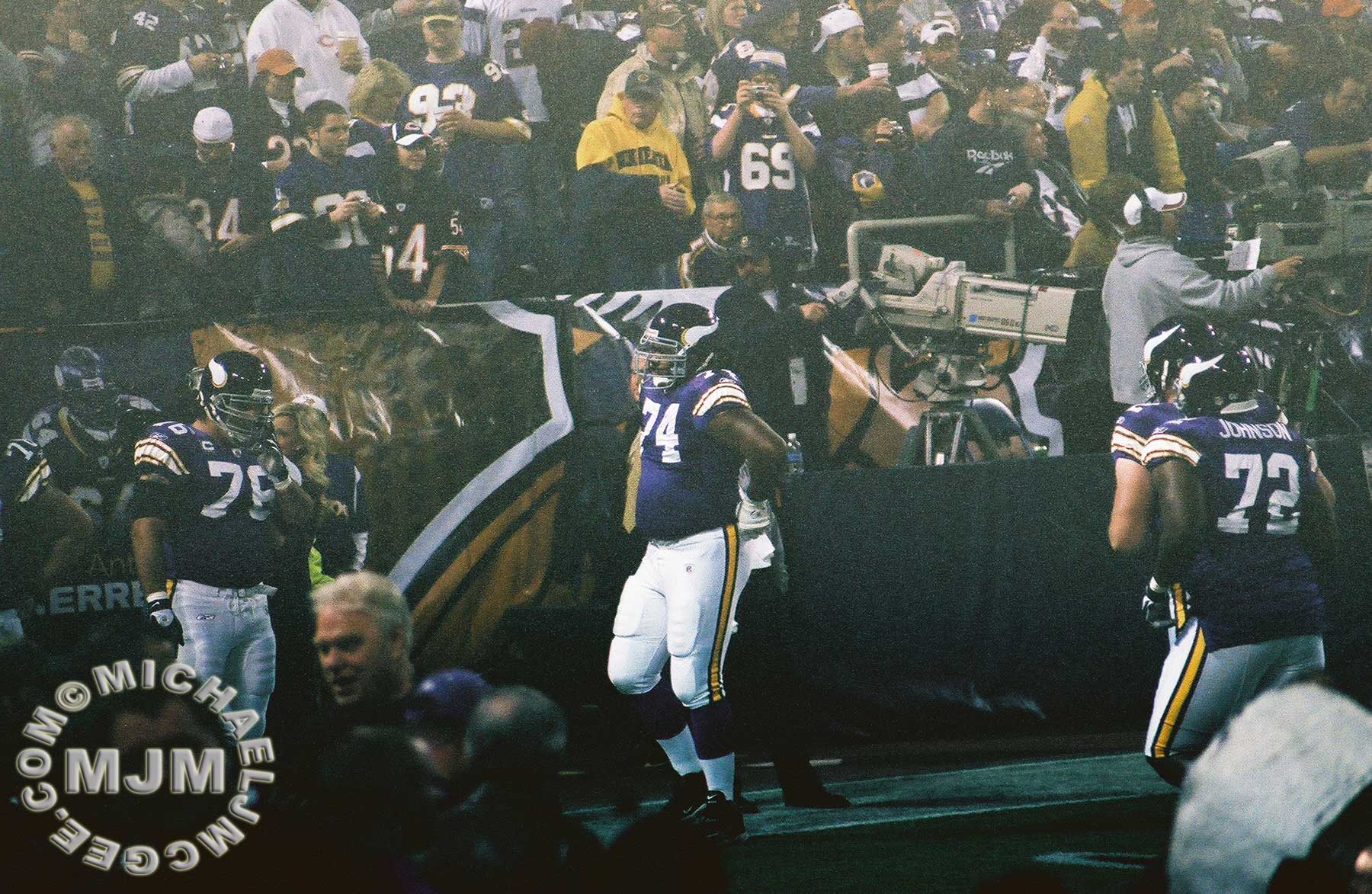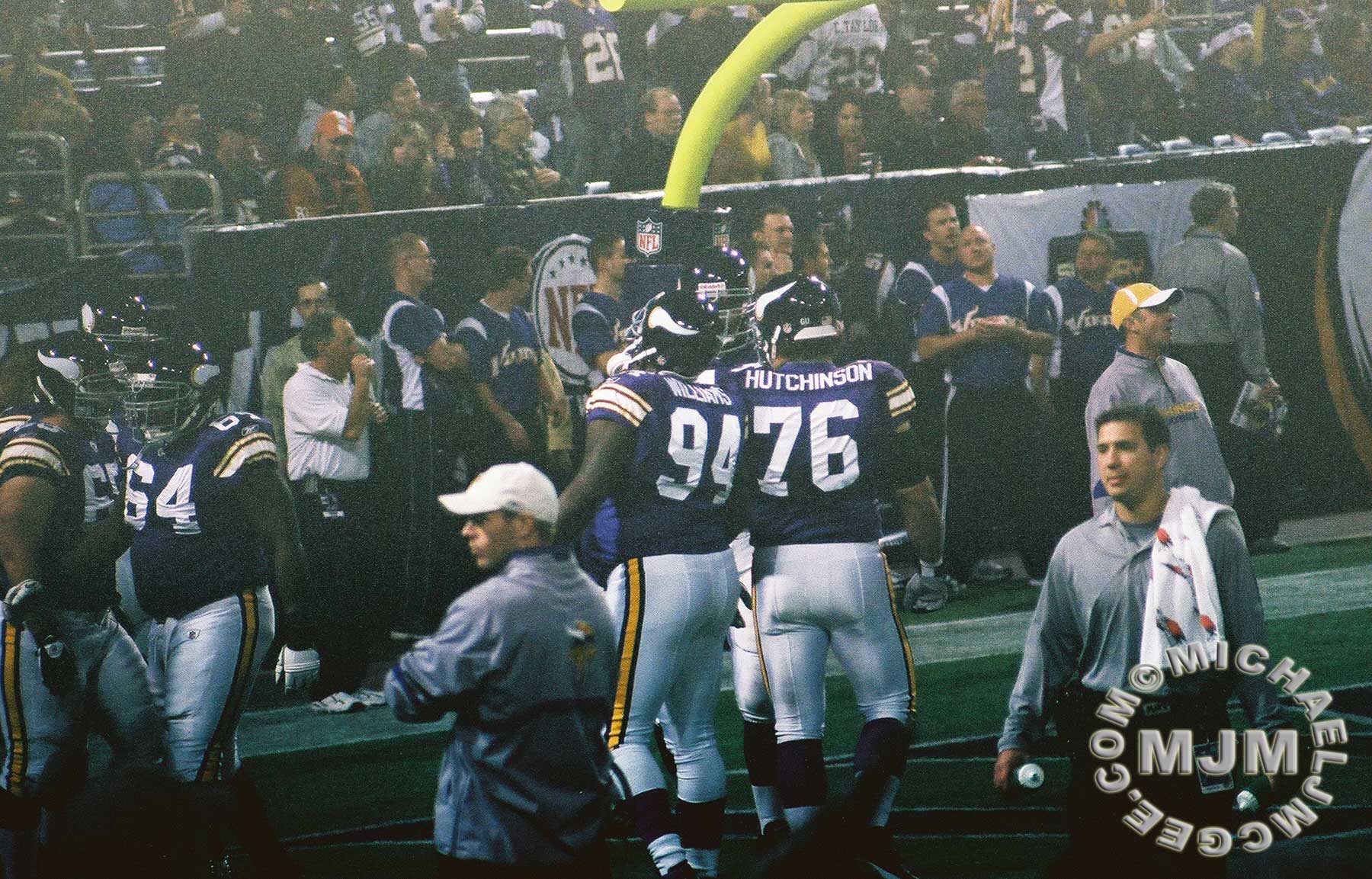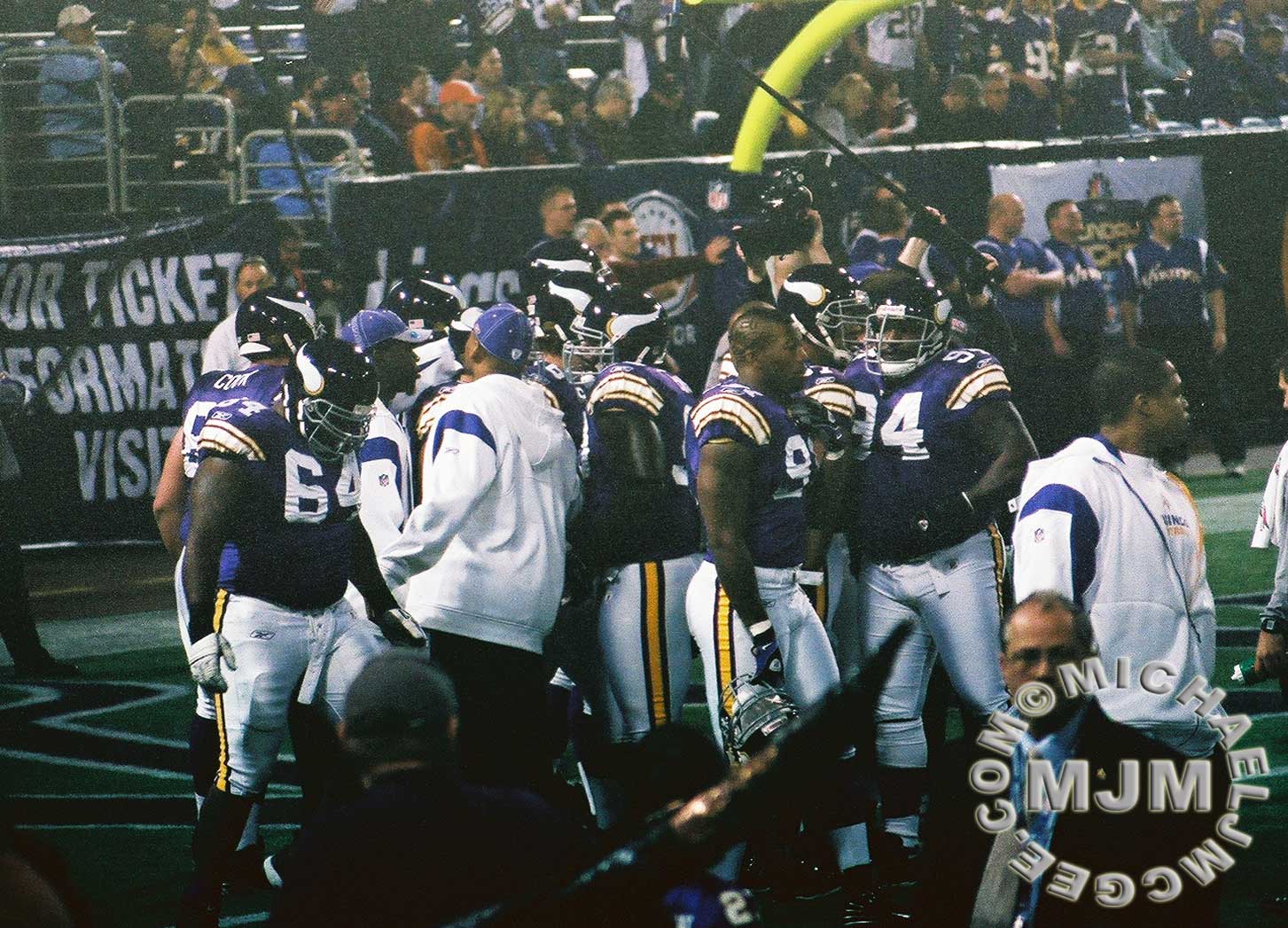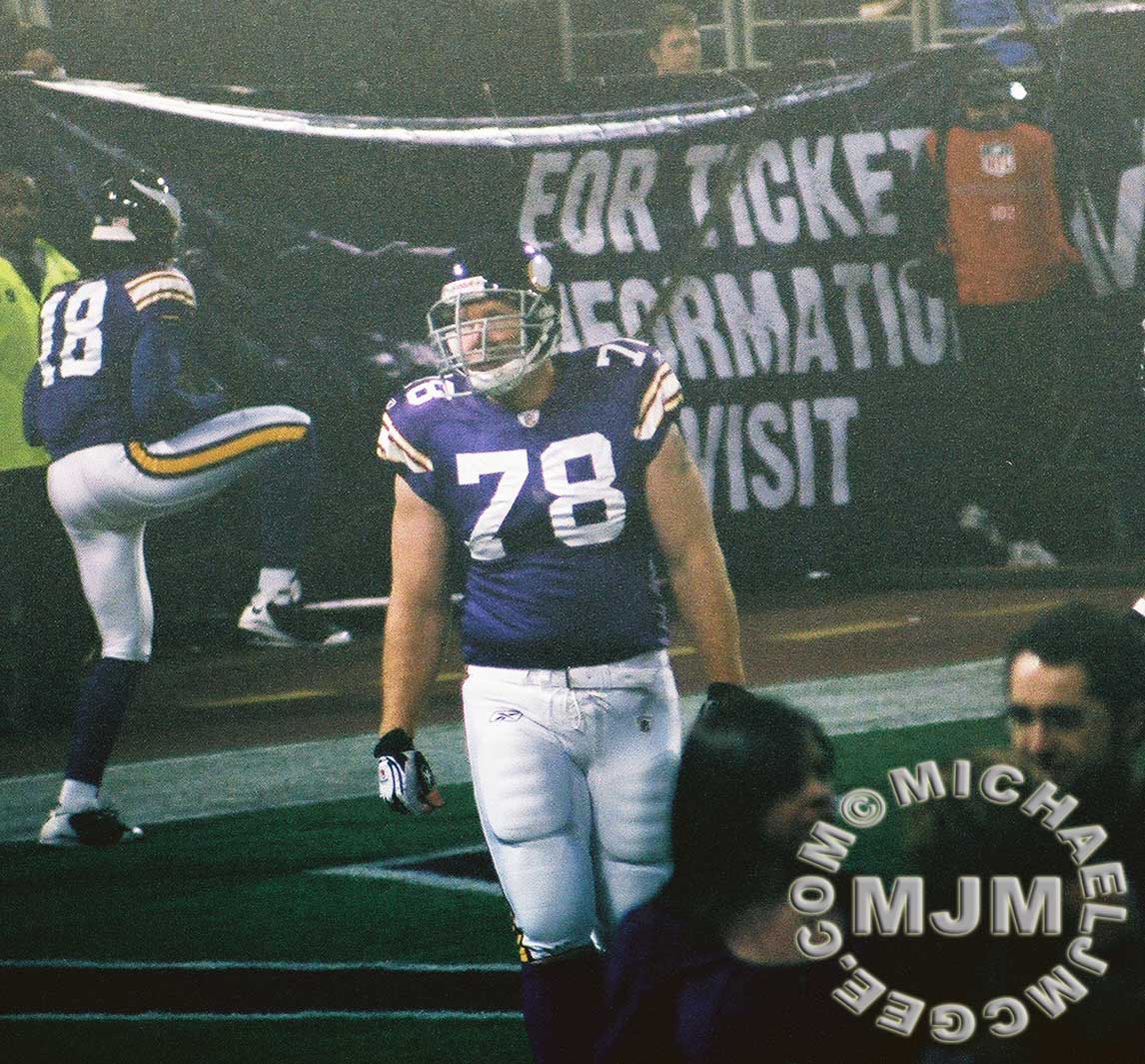 C Matt Birk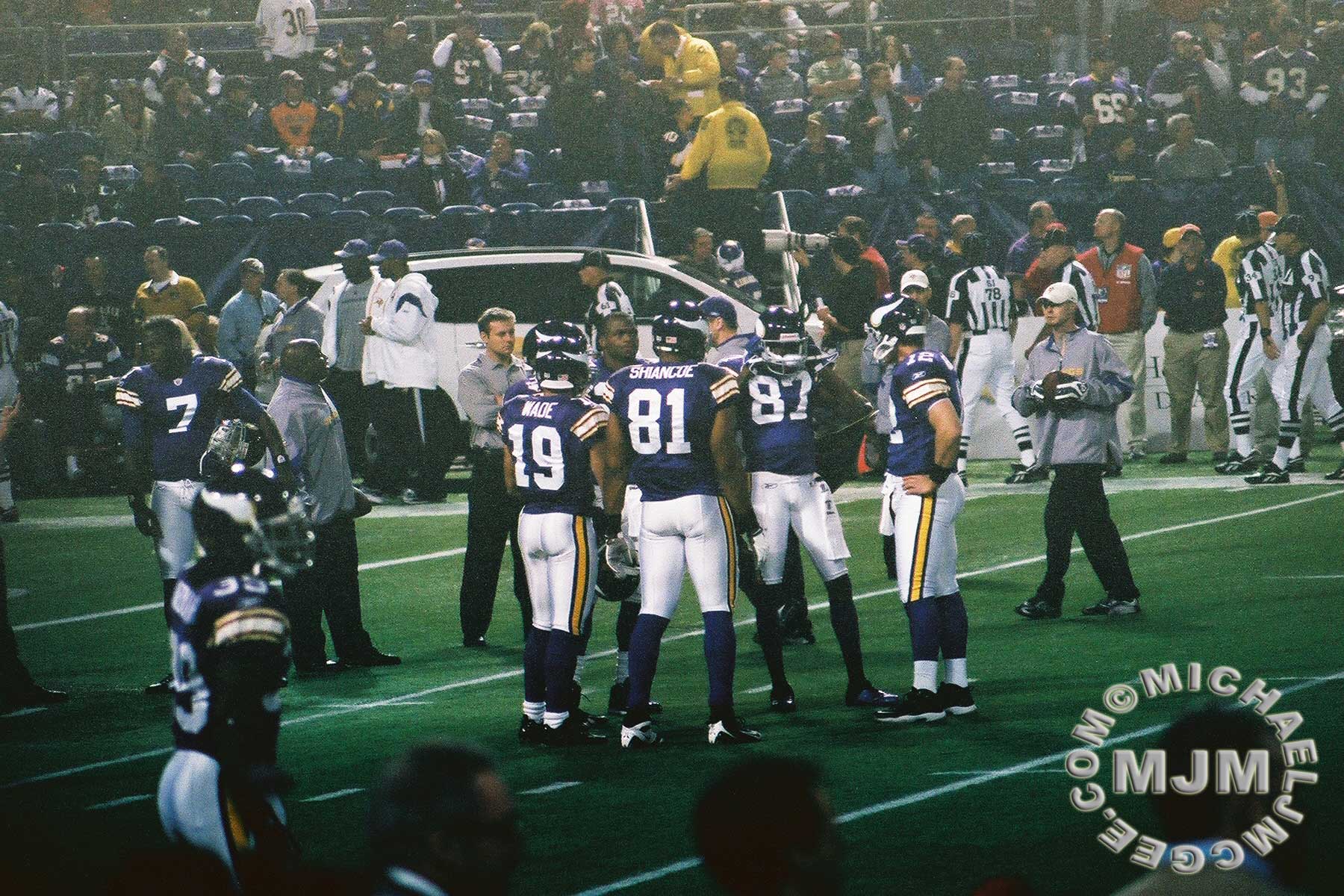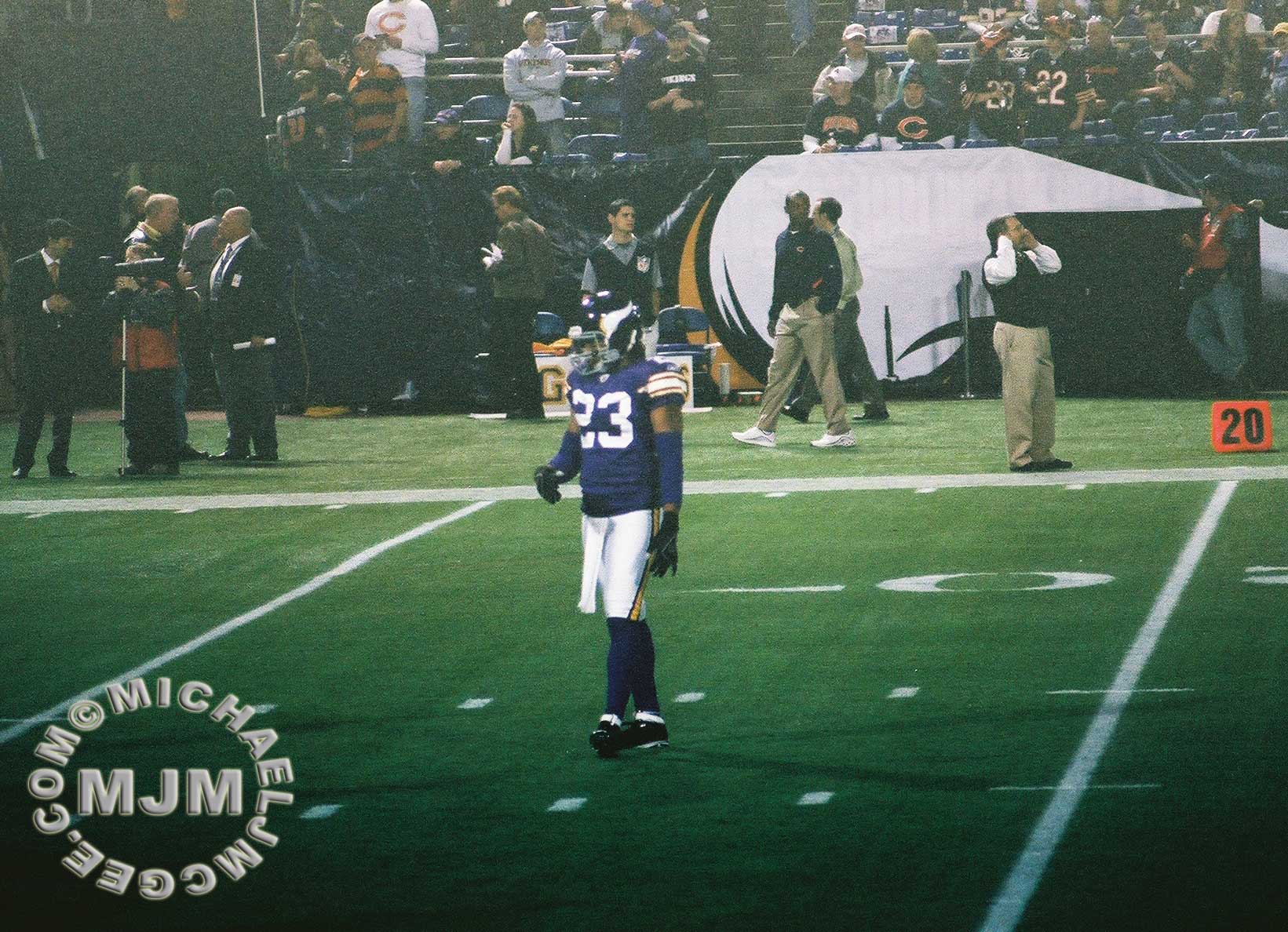 CB Cedric Griffin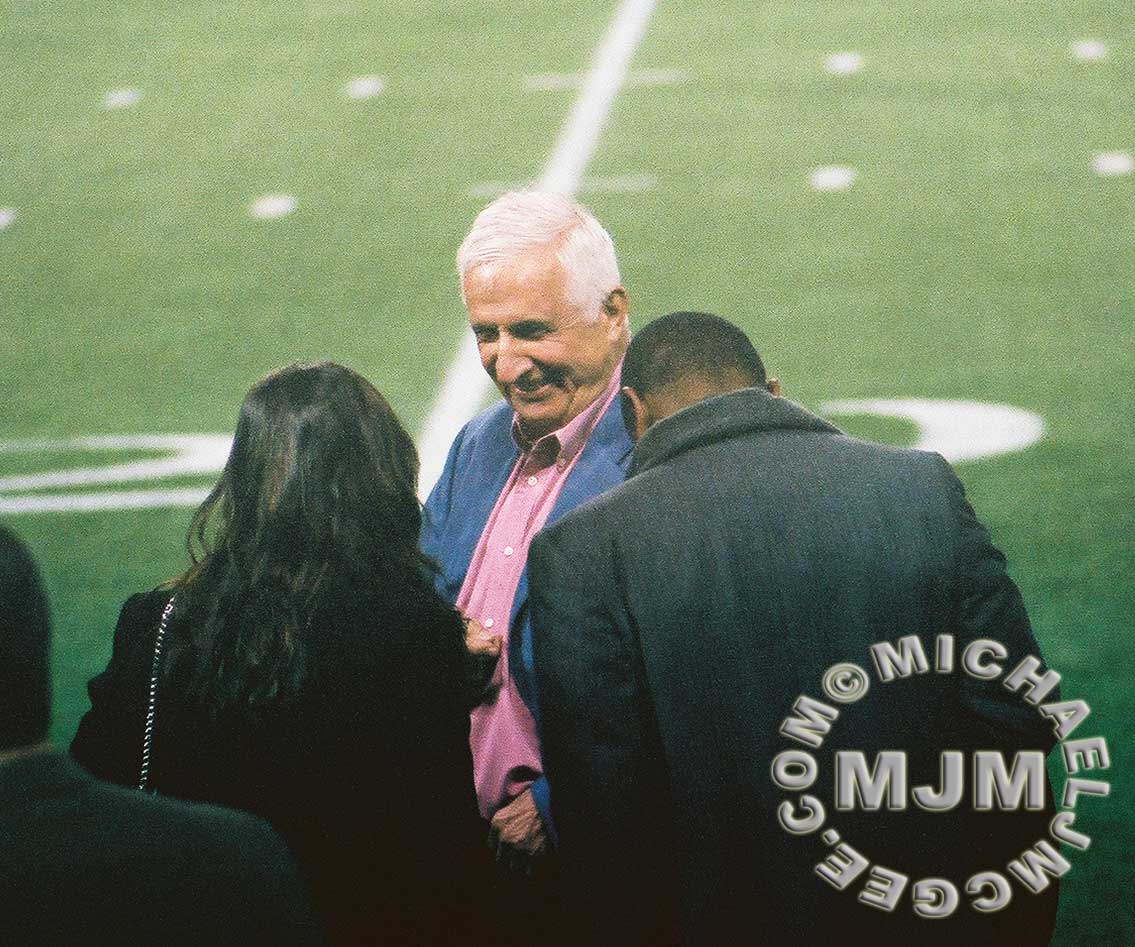 The Star Tribunes' Sid Hartman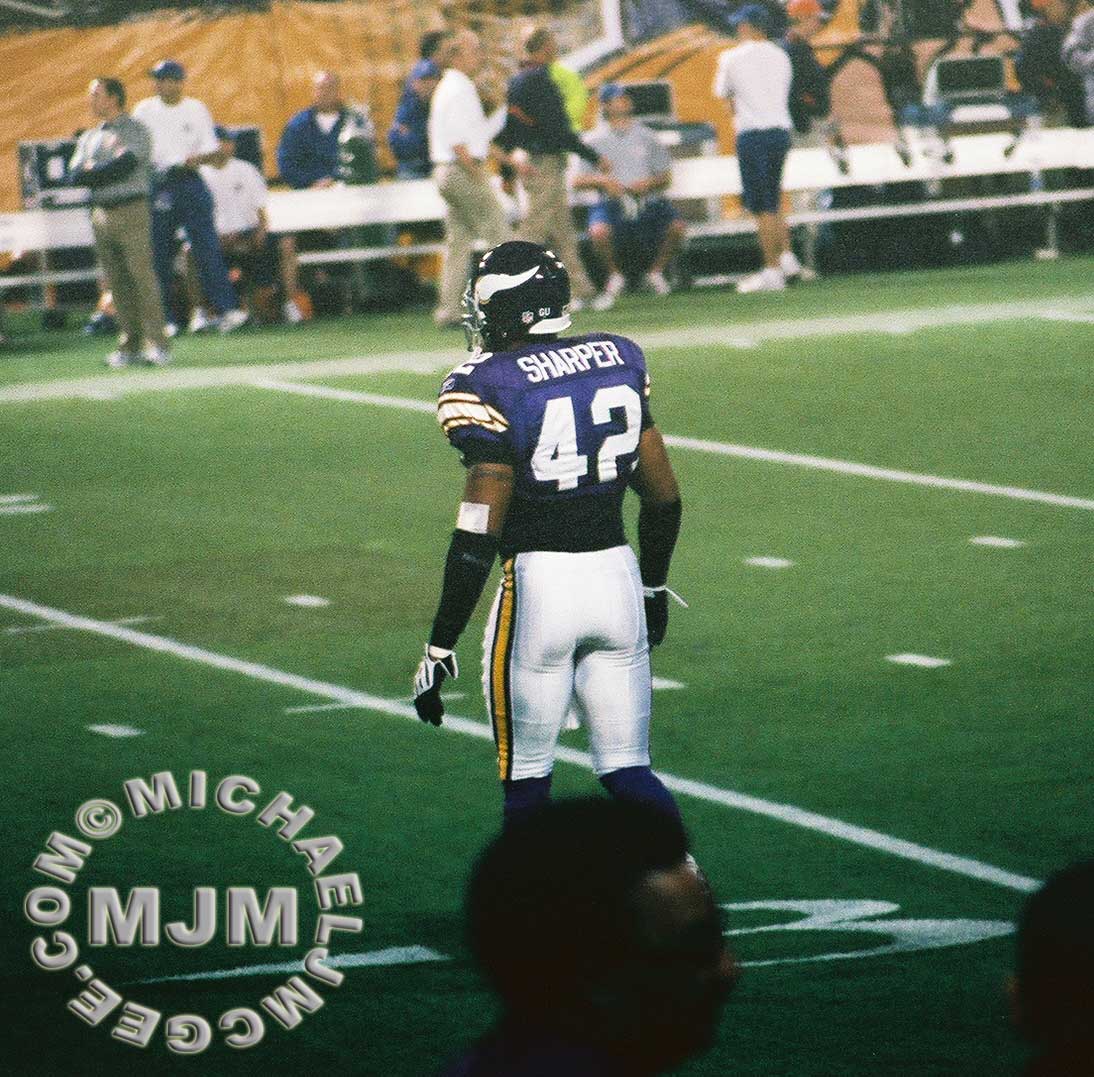 S Darren Sharper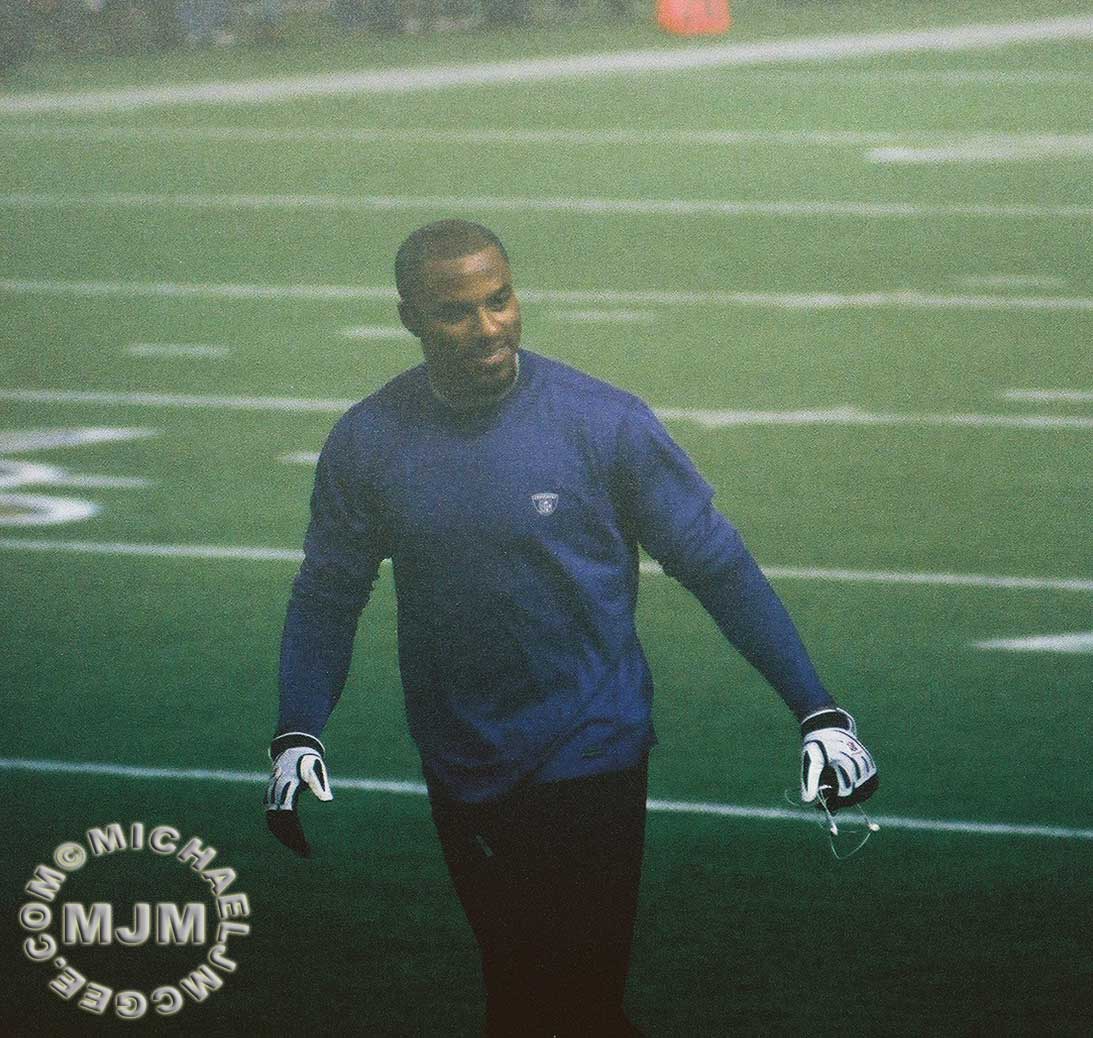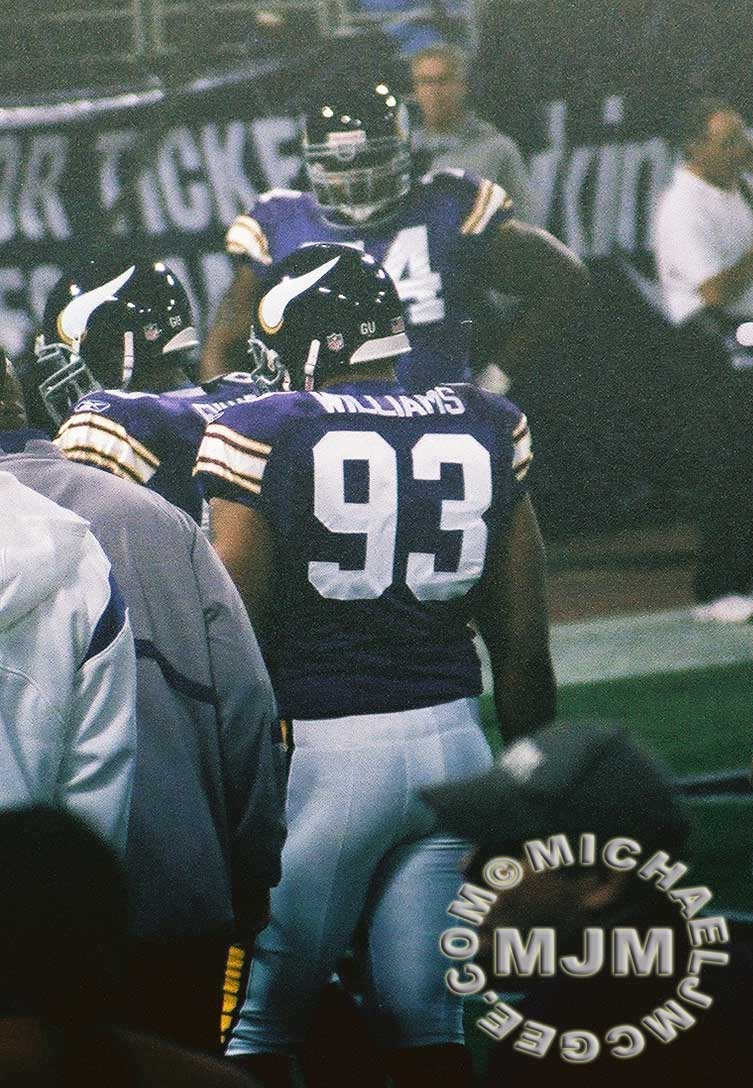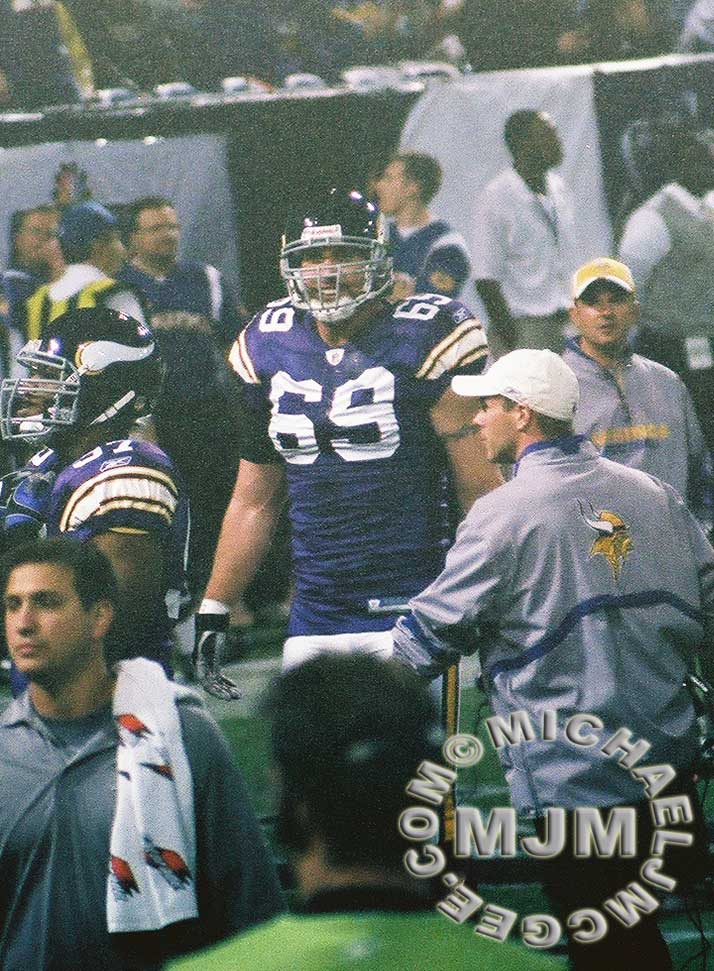 DT Kevin "Big Ticket" Williams DE Jared Allen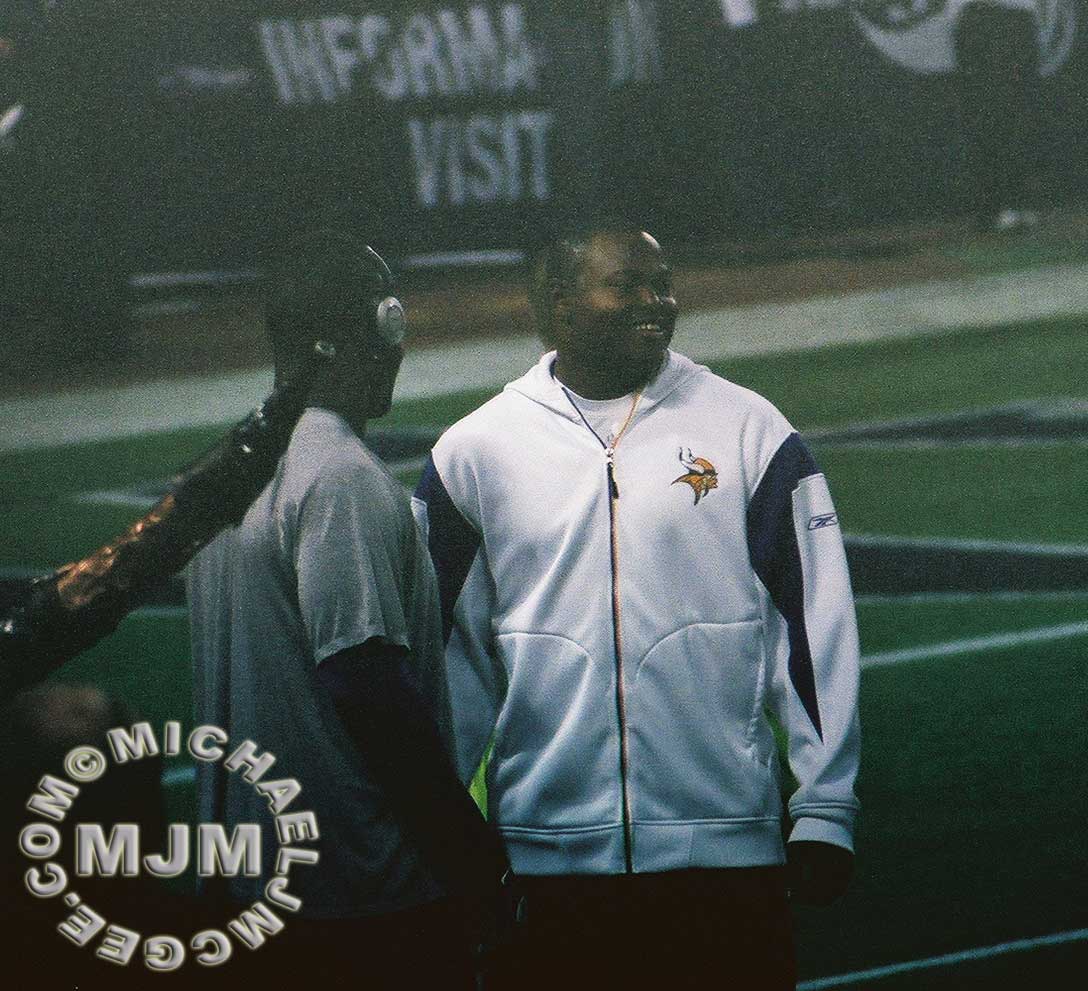 DE Kenechi Udeze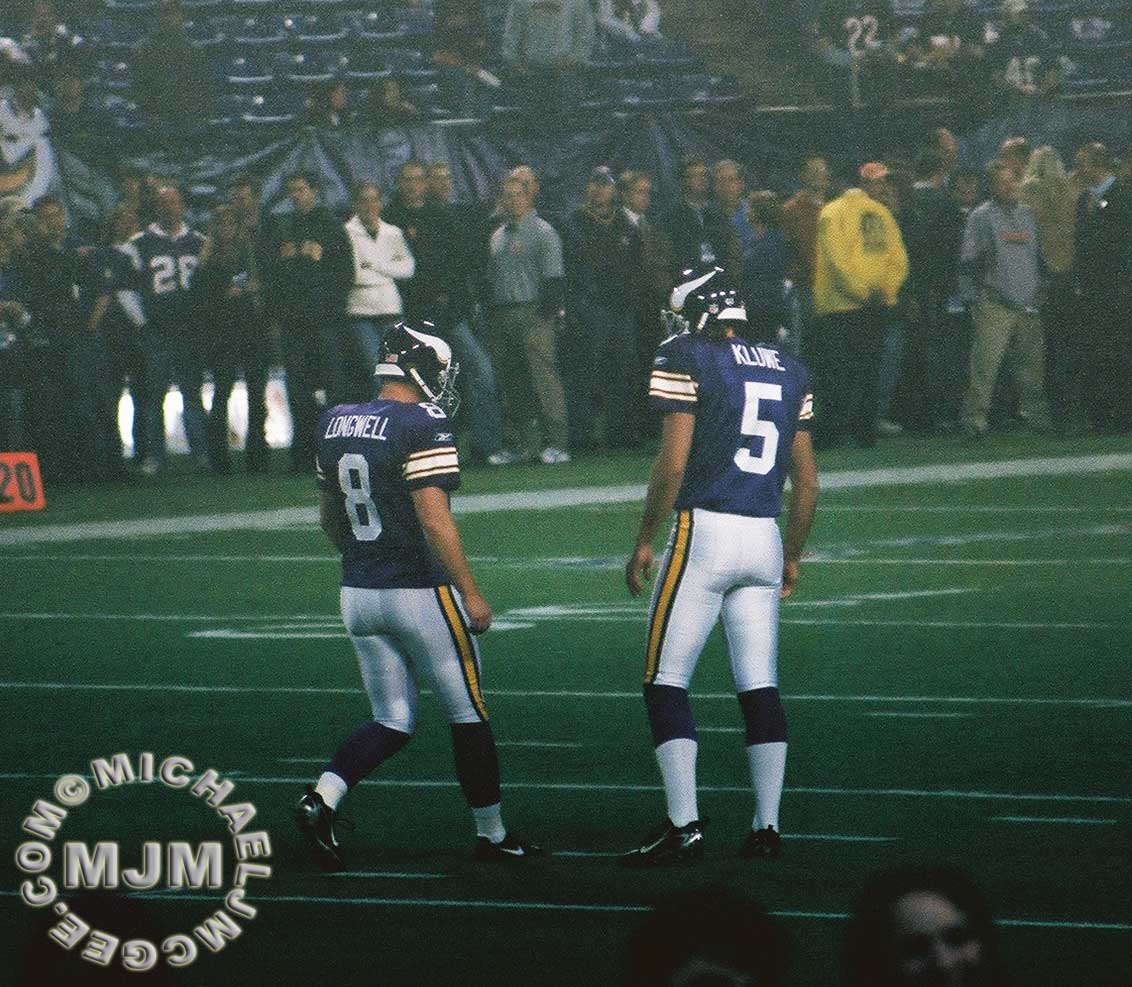 K Ryan Longwell & P Chris Kluwe warm up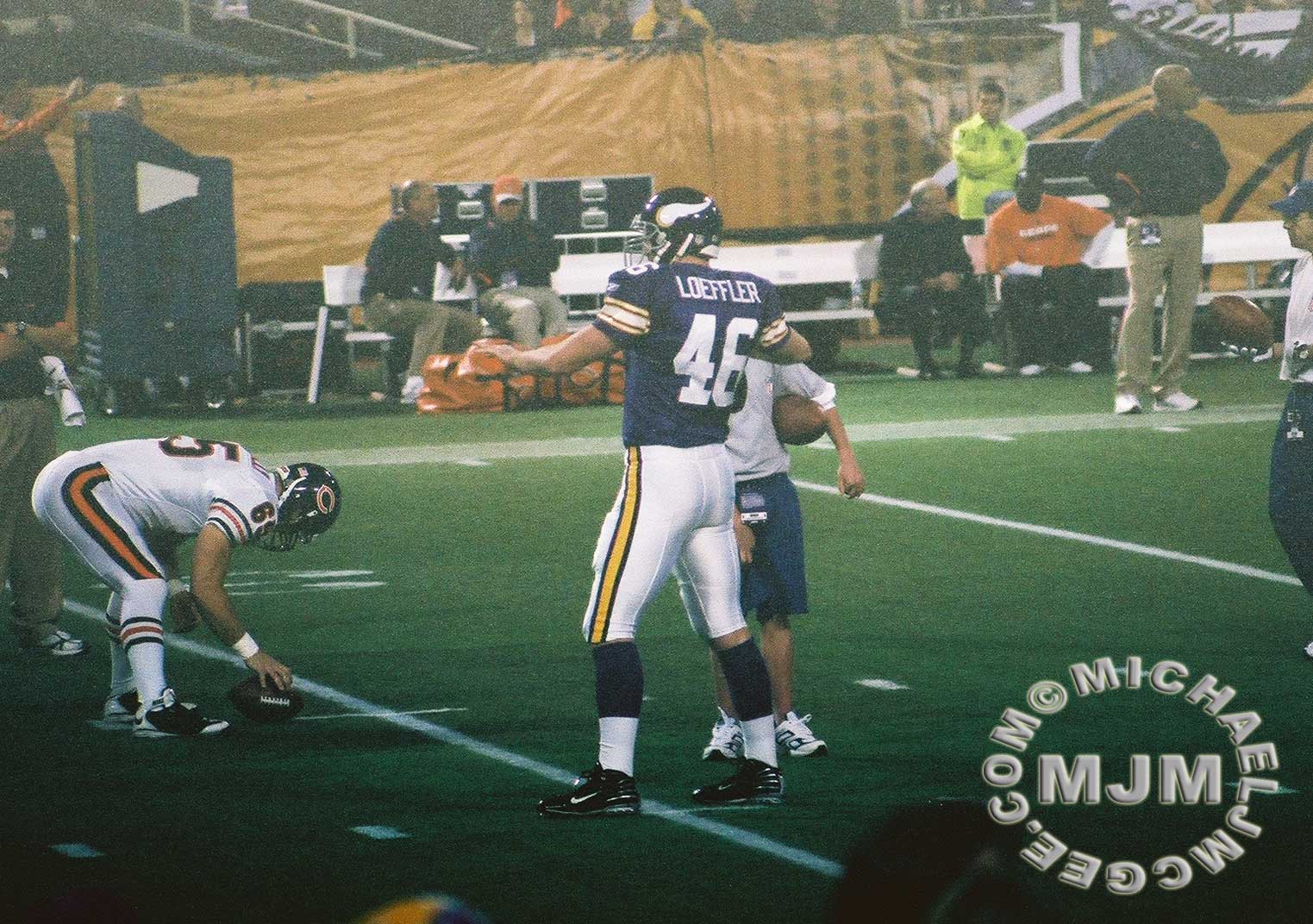 LS Cullen Loeffler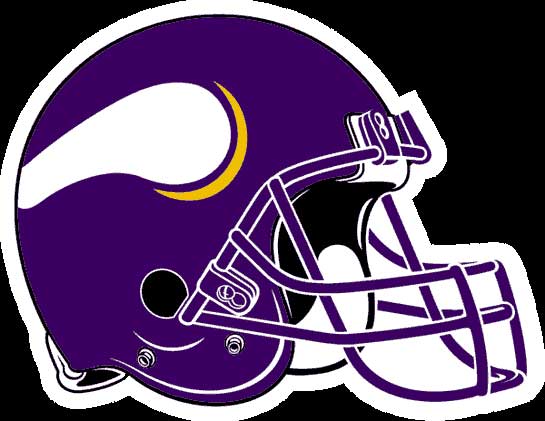 The Game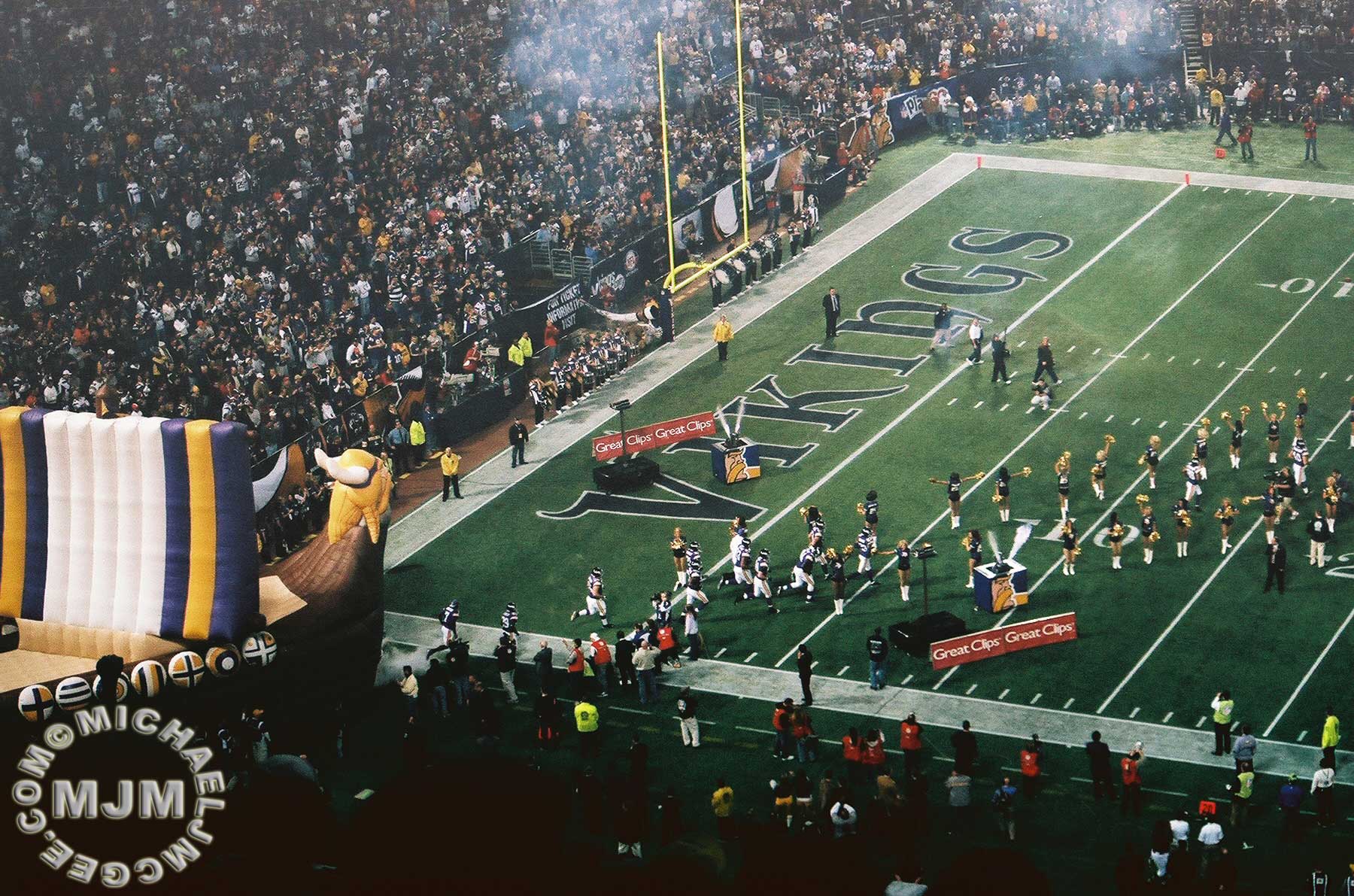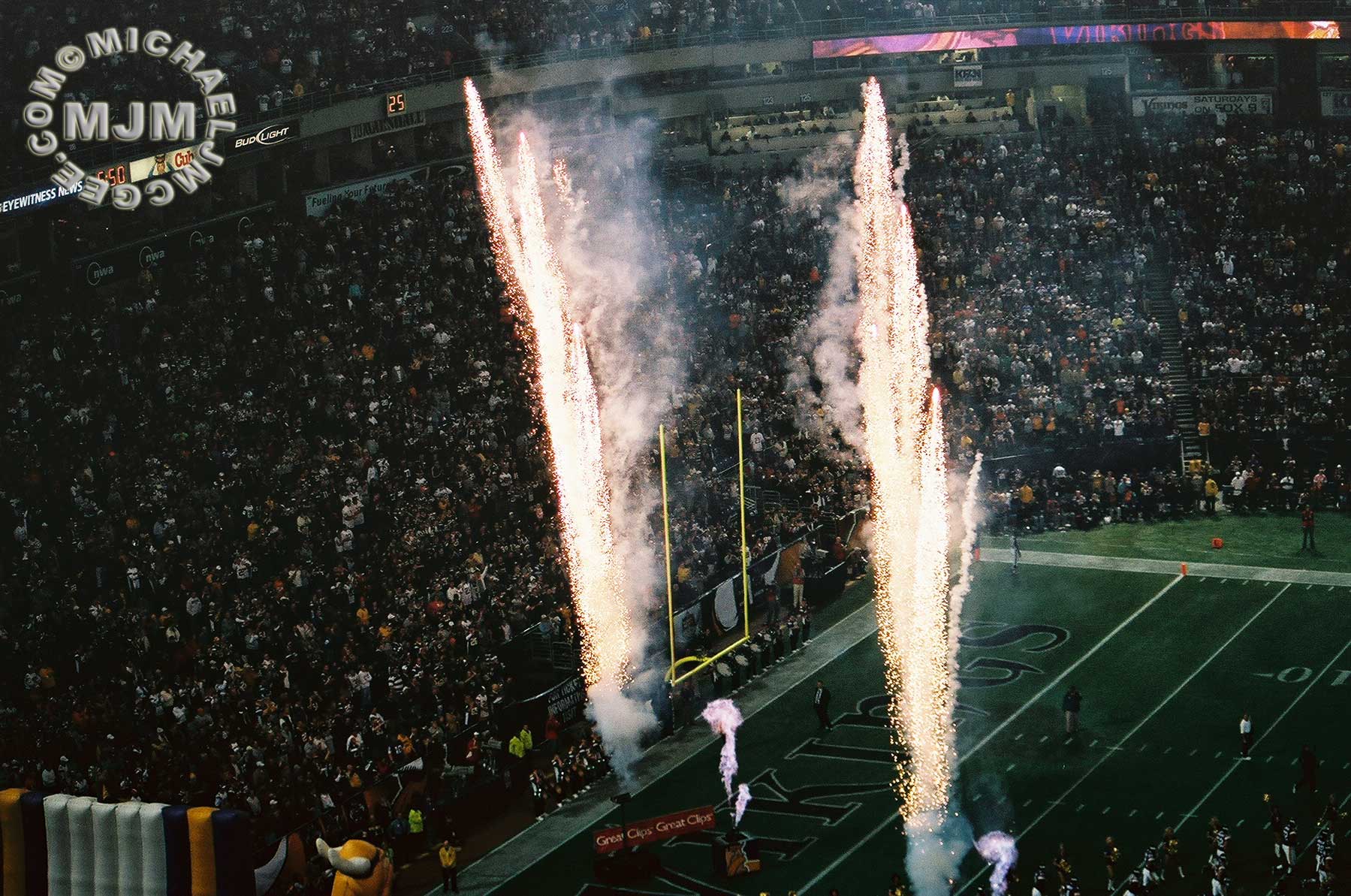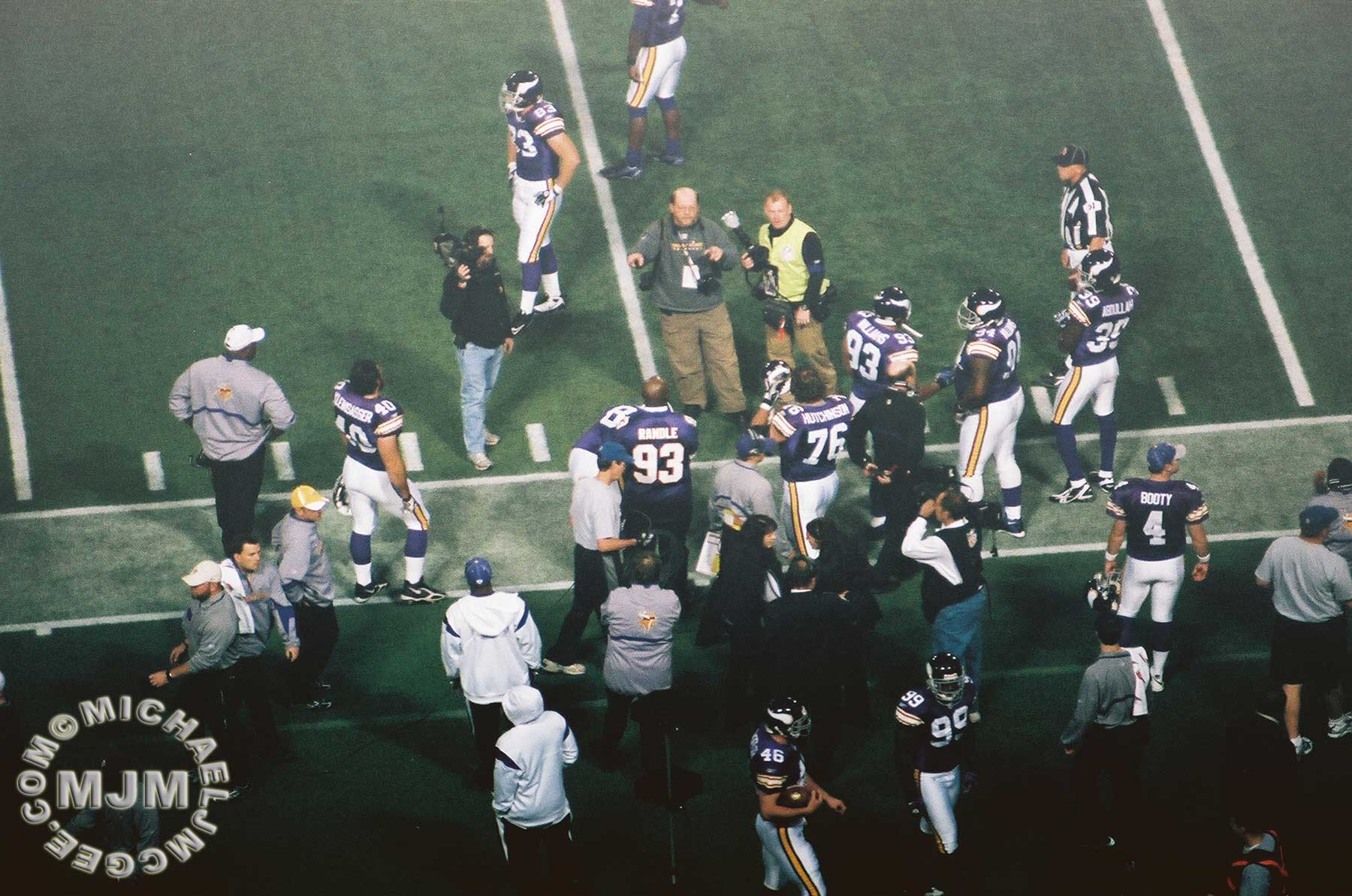 The Captains & Honorary Captain John Randle get ready to go out for the coin toss.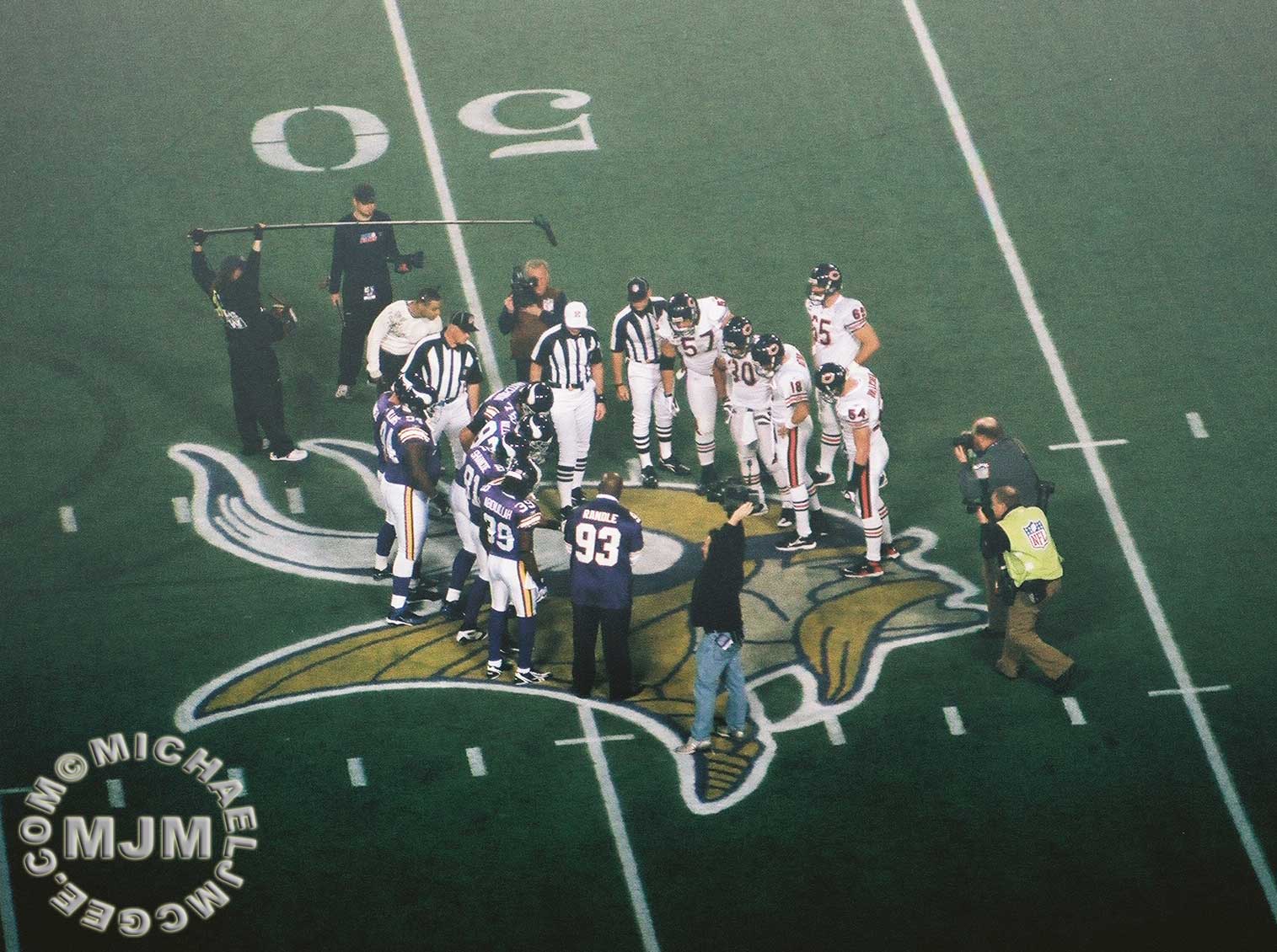 John flips the coin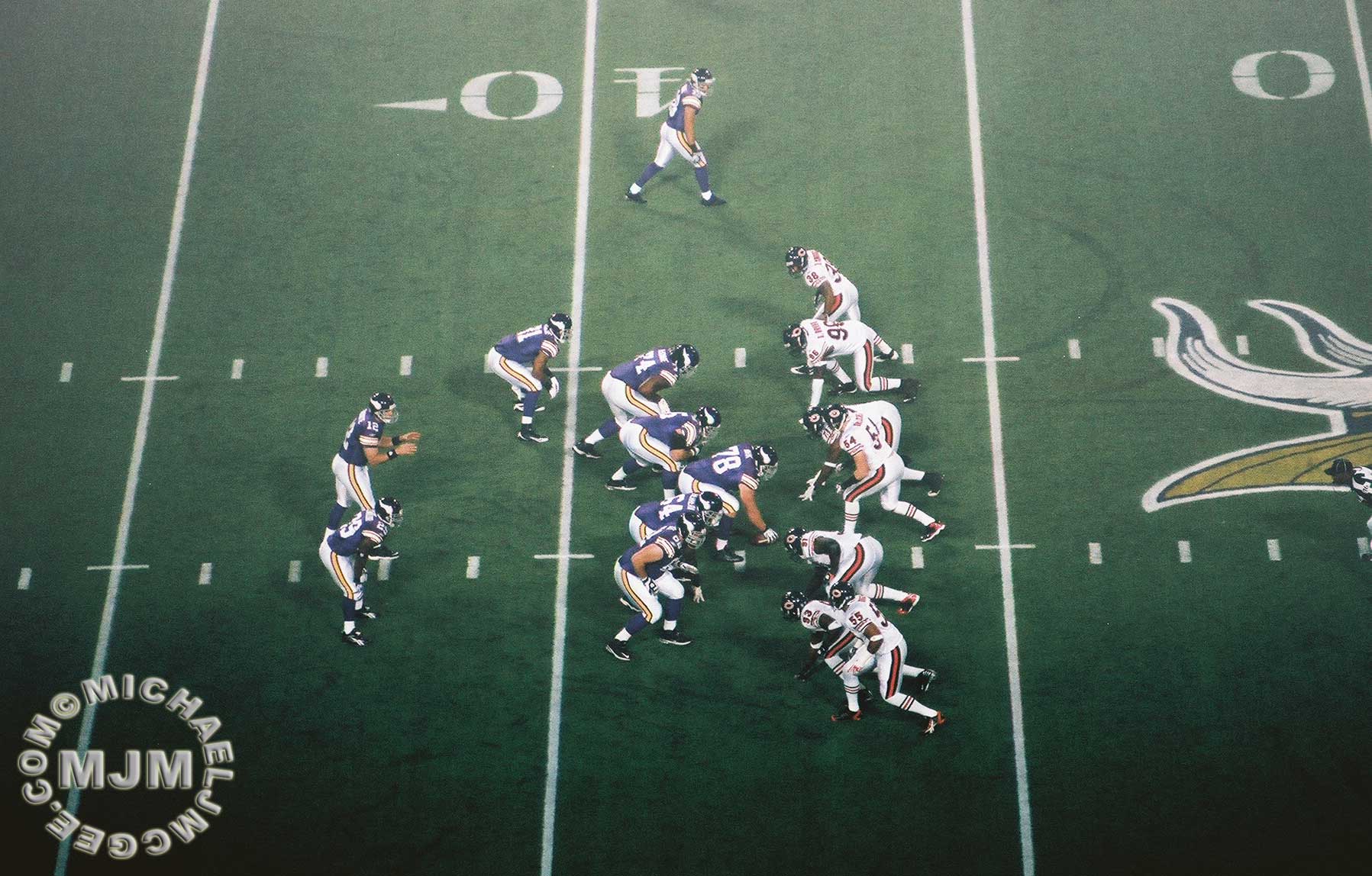 QB Gus Frerotte leads the charge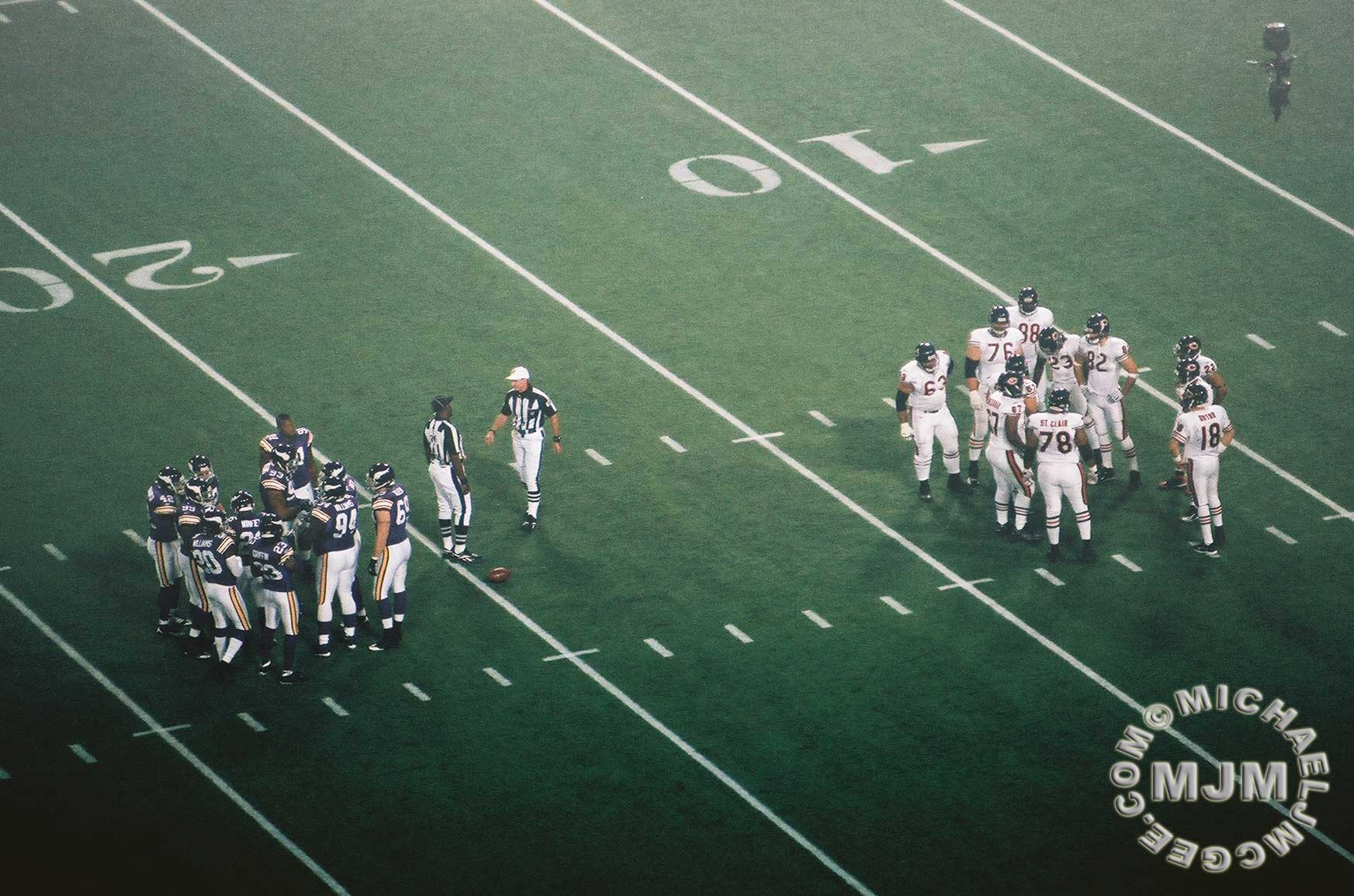 QB Kyle Orton leads the Bears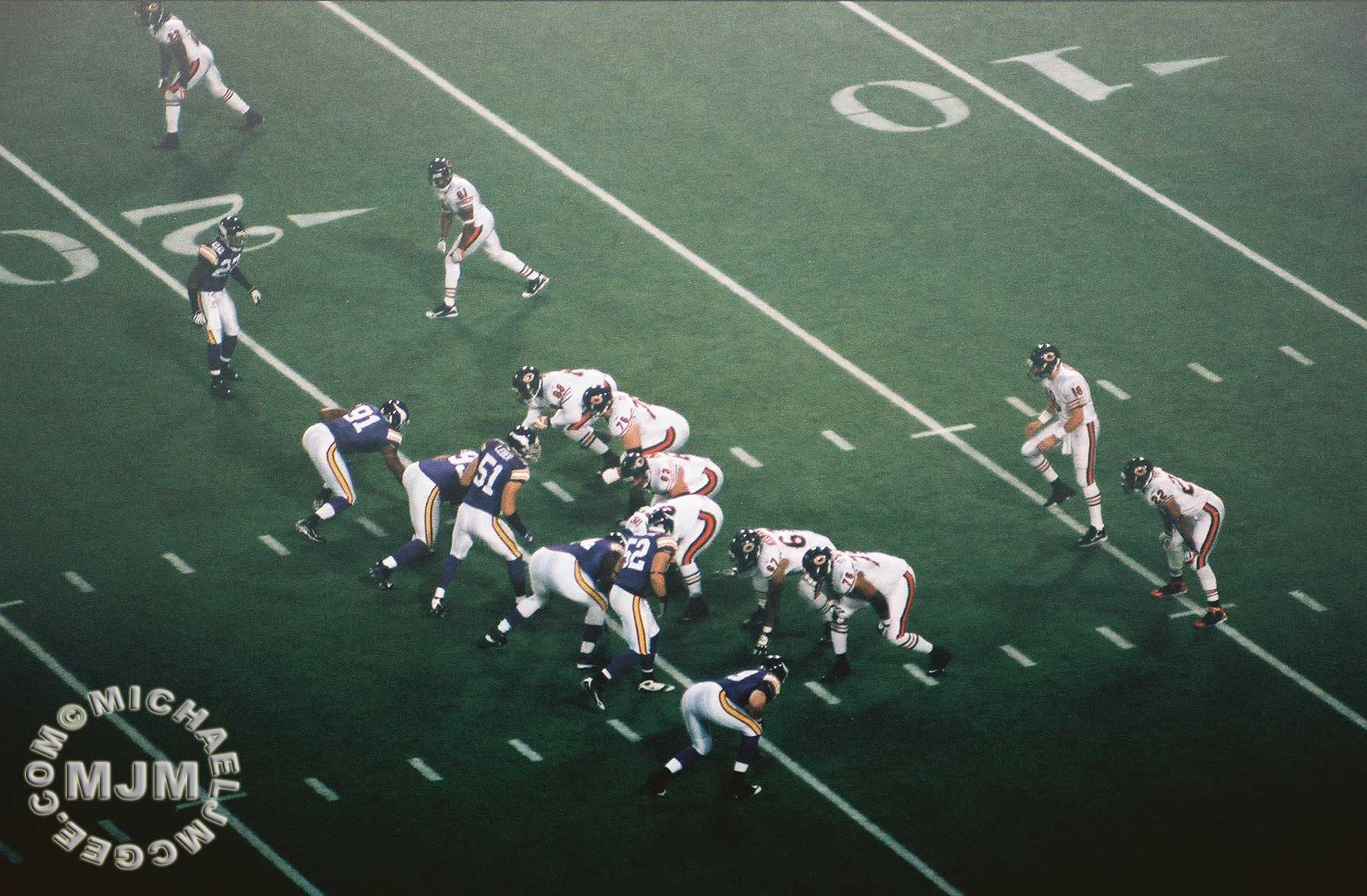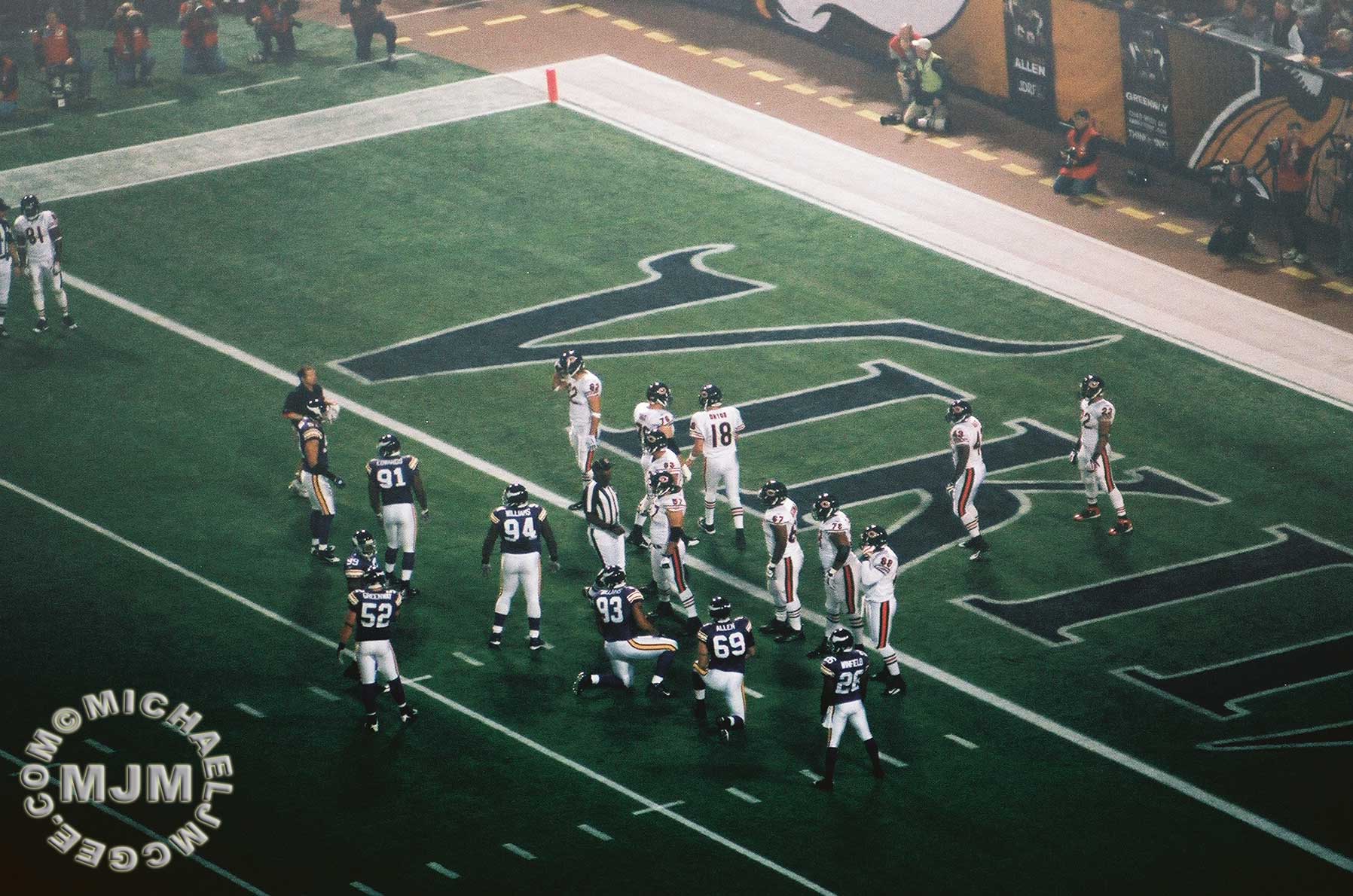 Back 'em up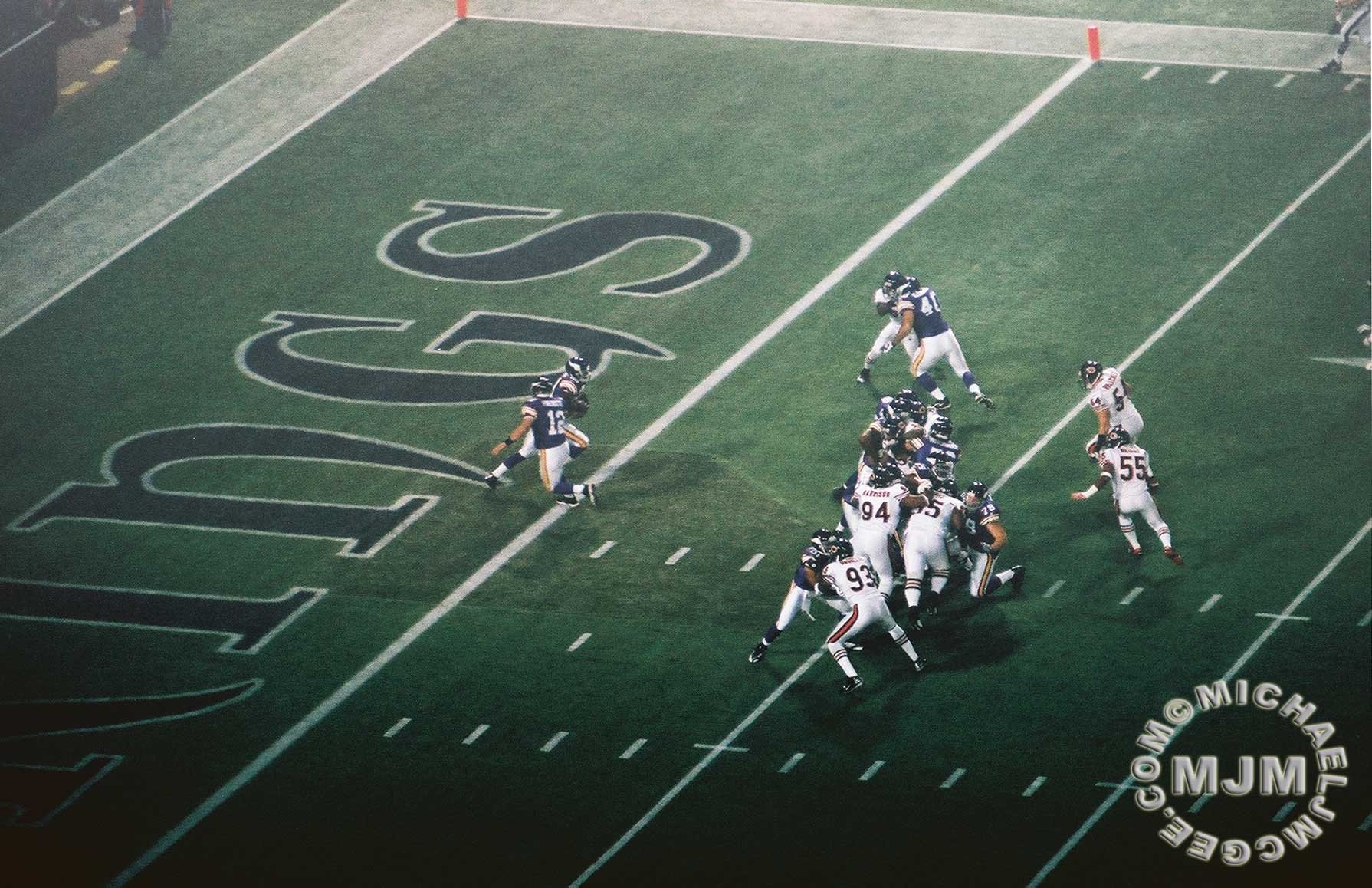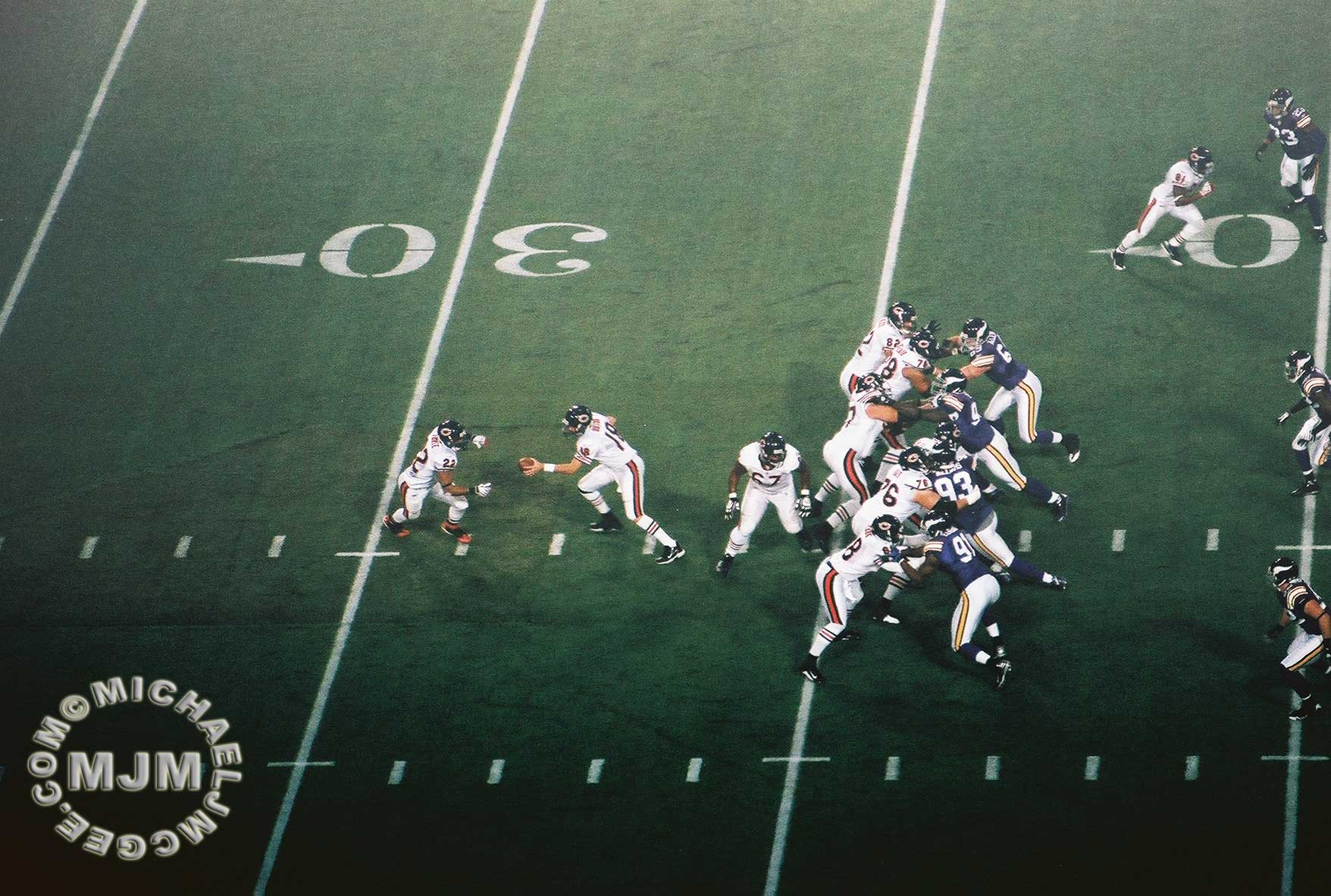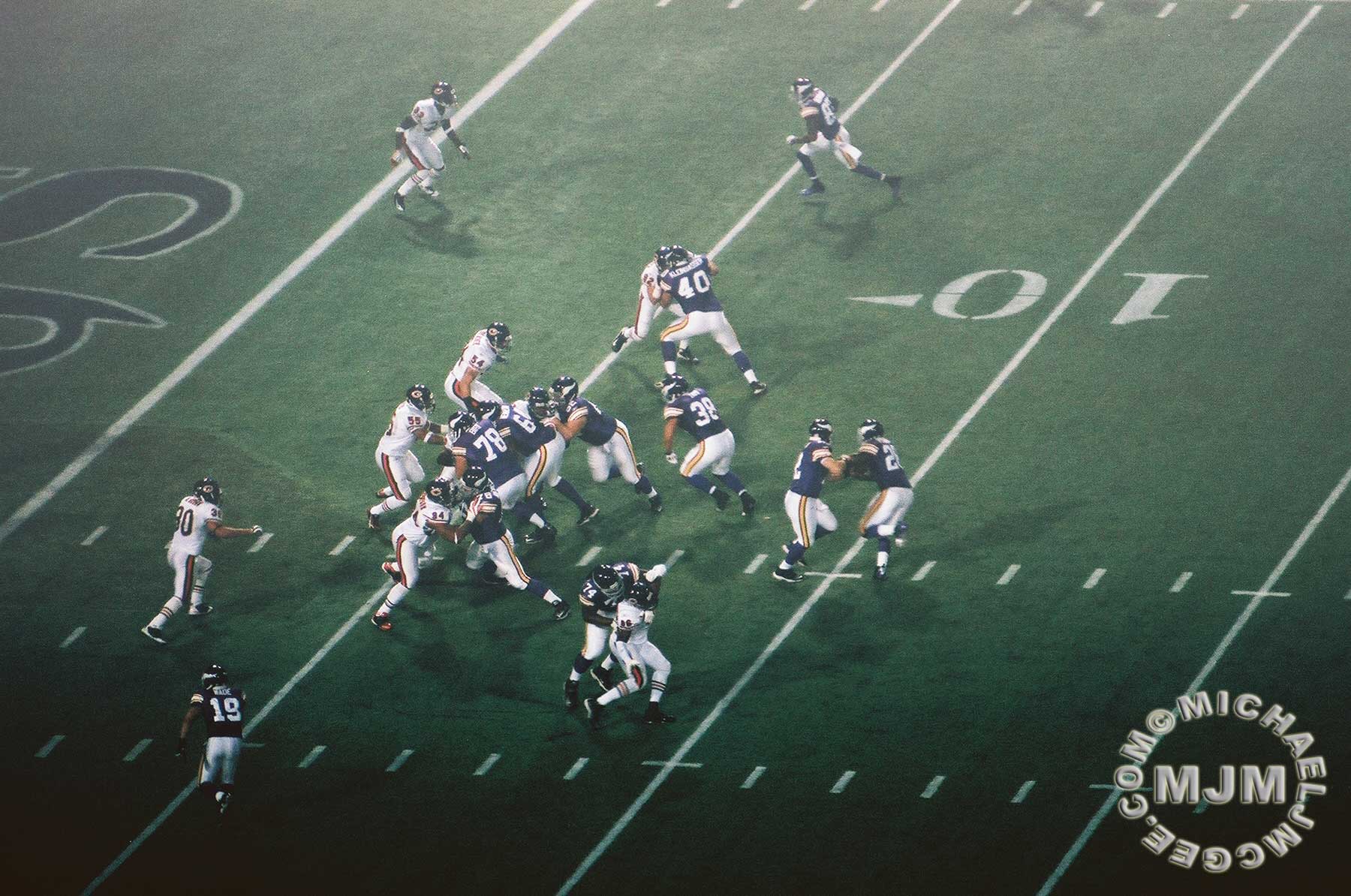 AP gets the carry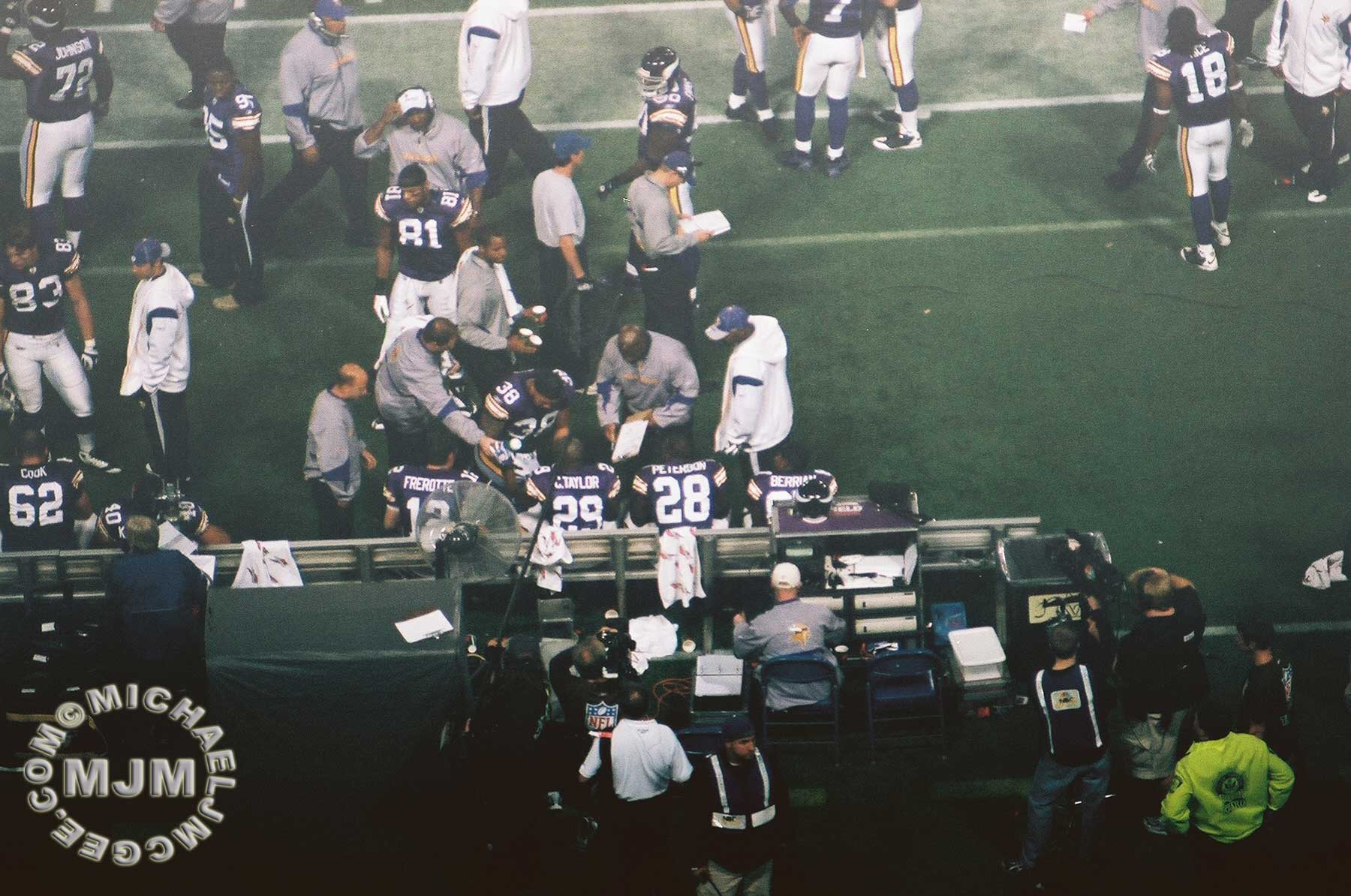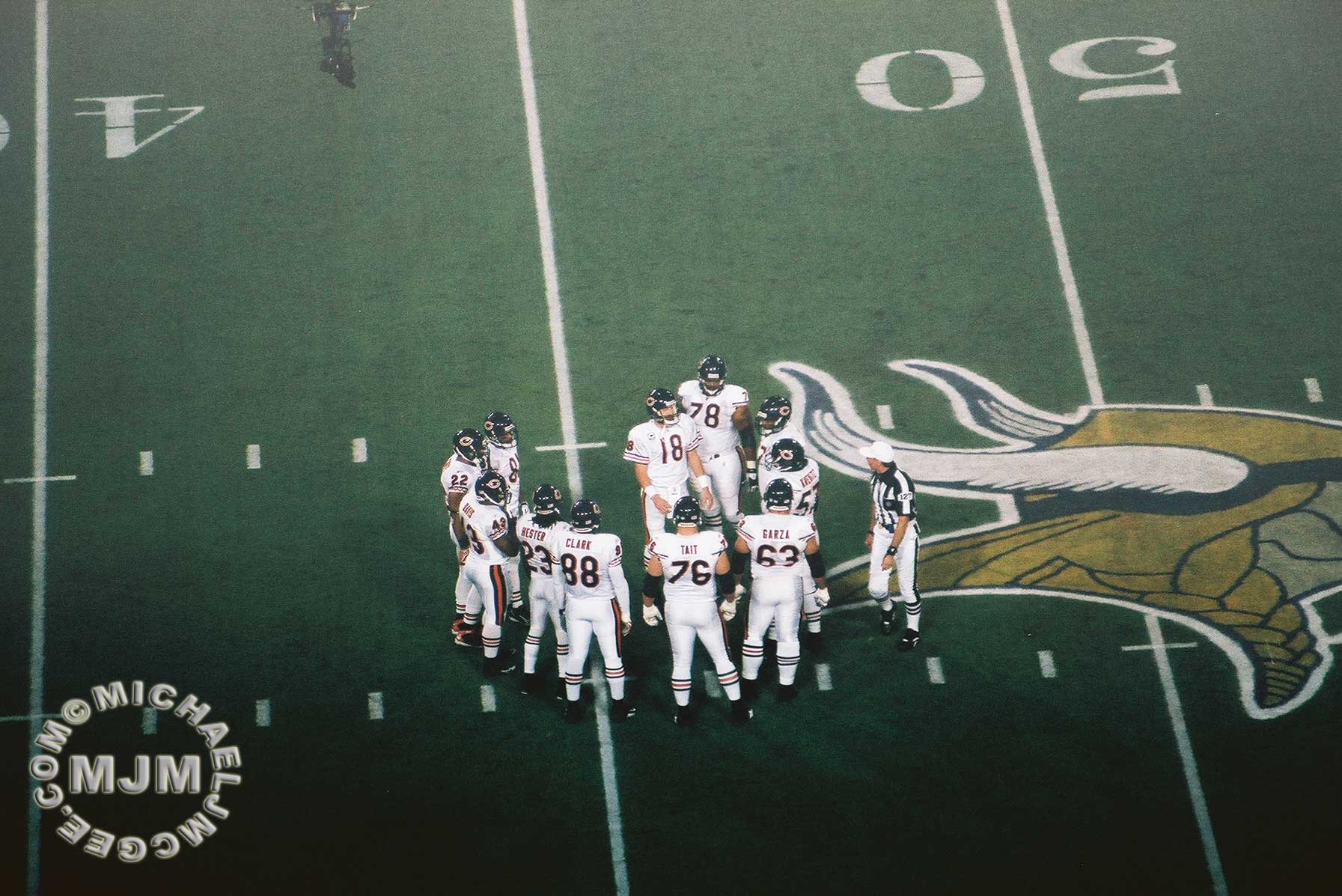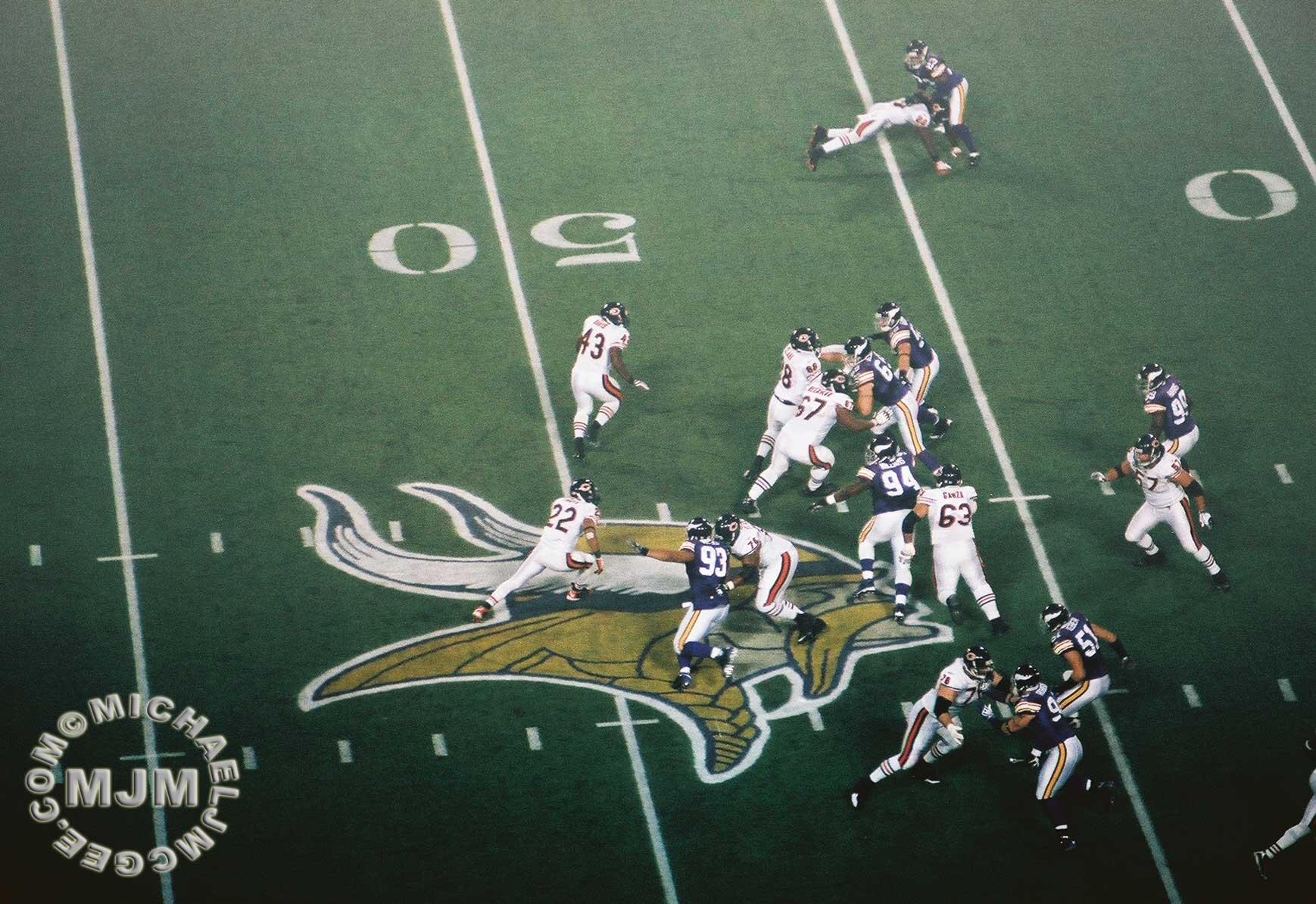 Direct snap to RB Forte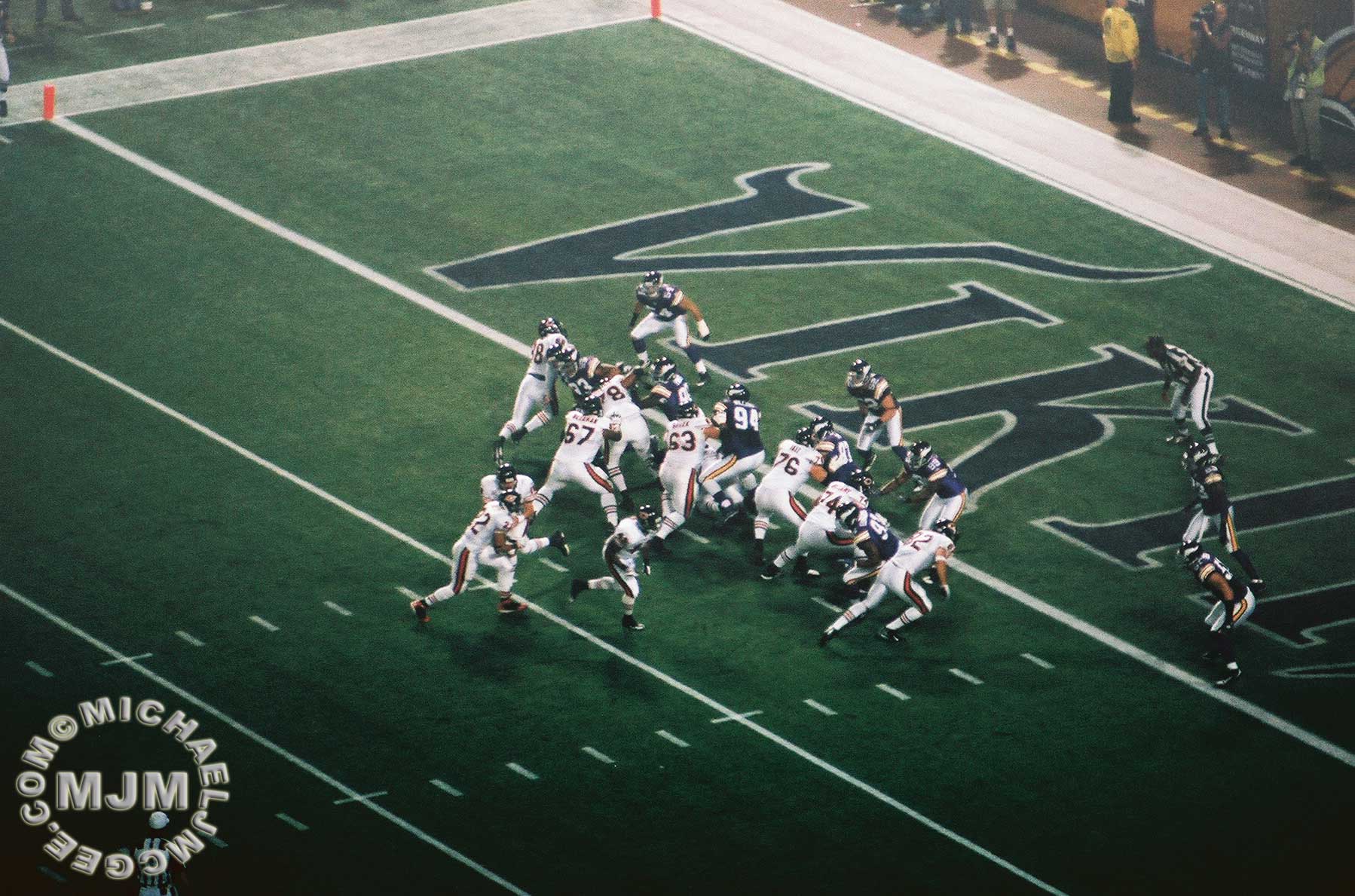 Bears score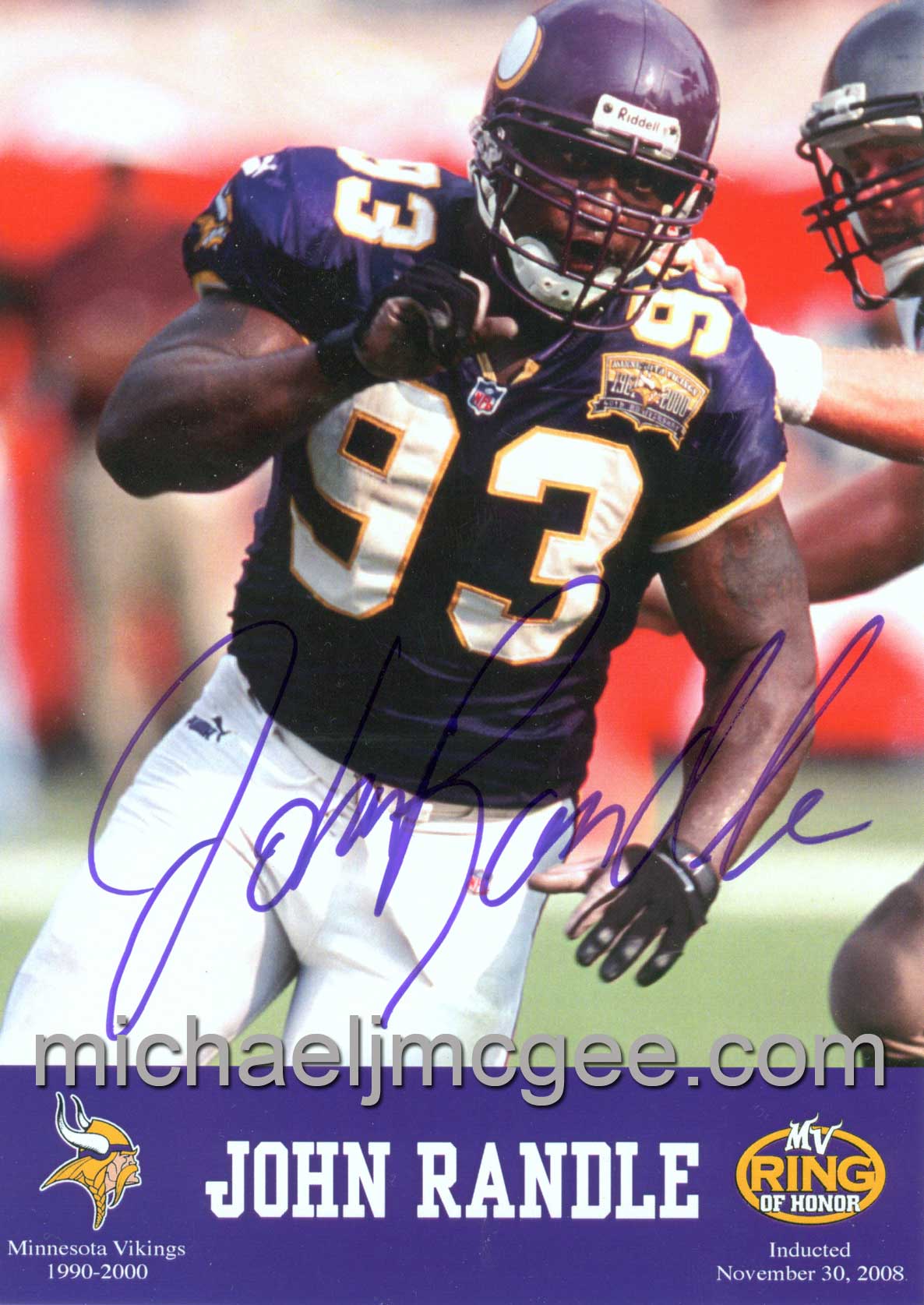 John's induction into the Viking's ring of honor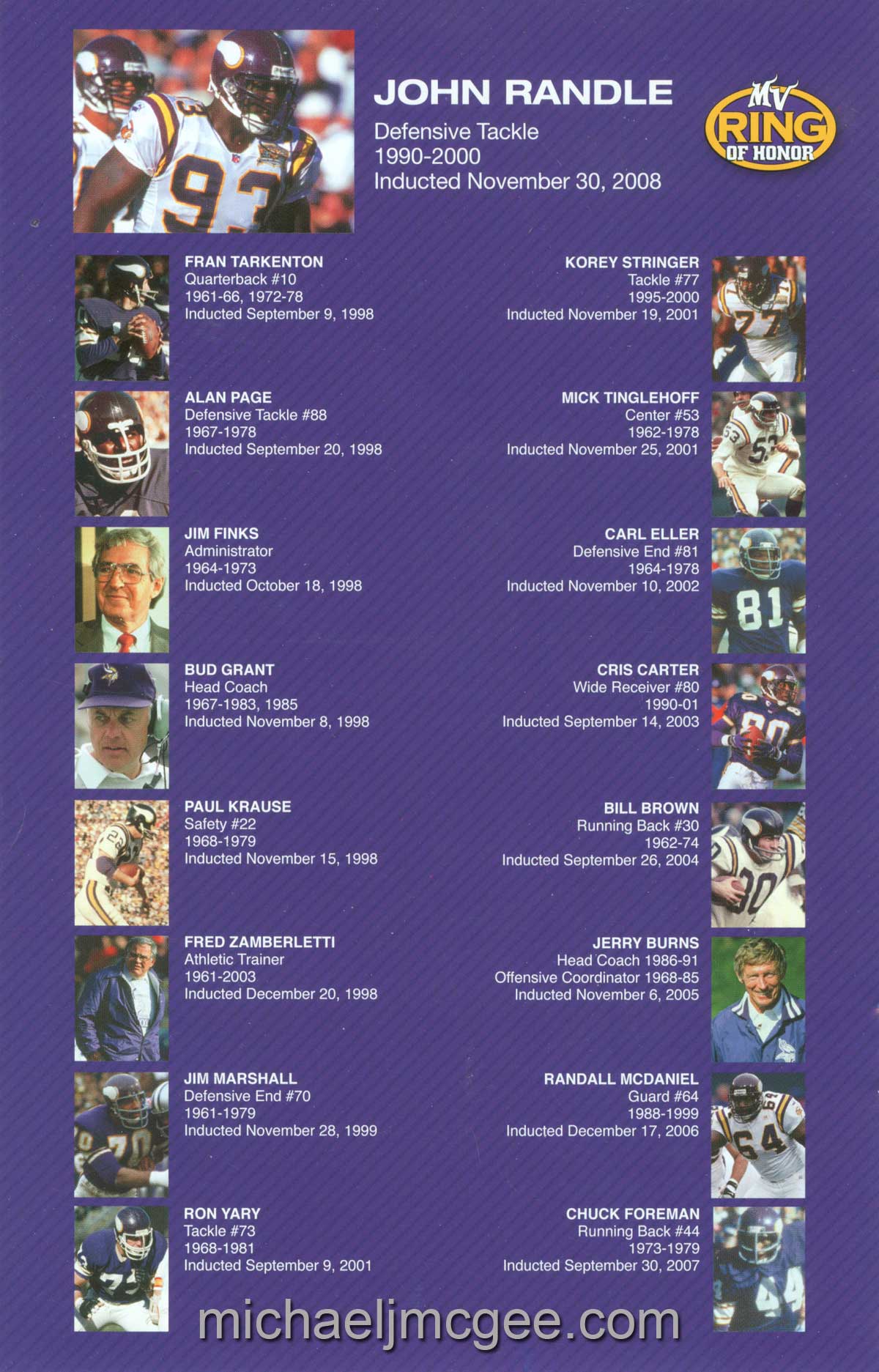 John gets inducted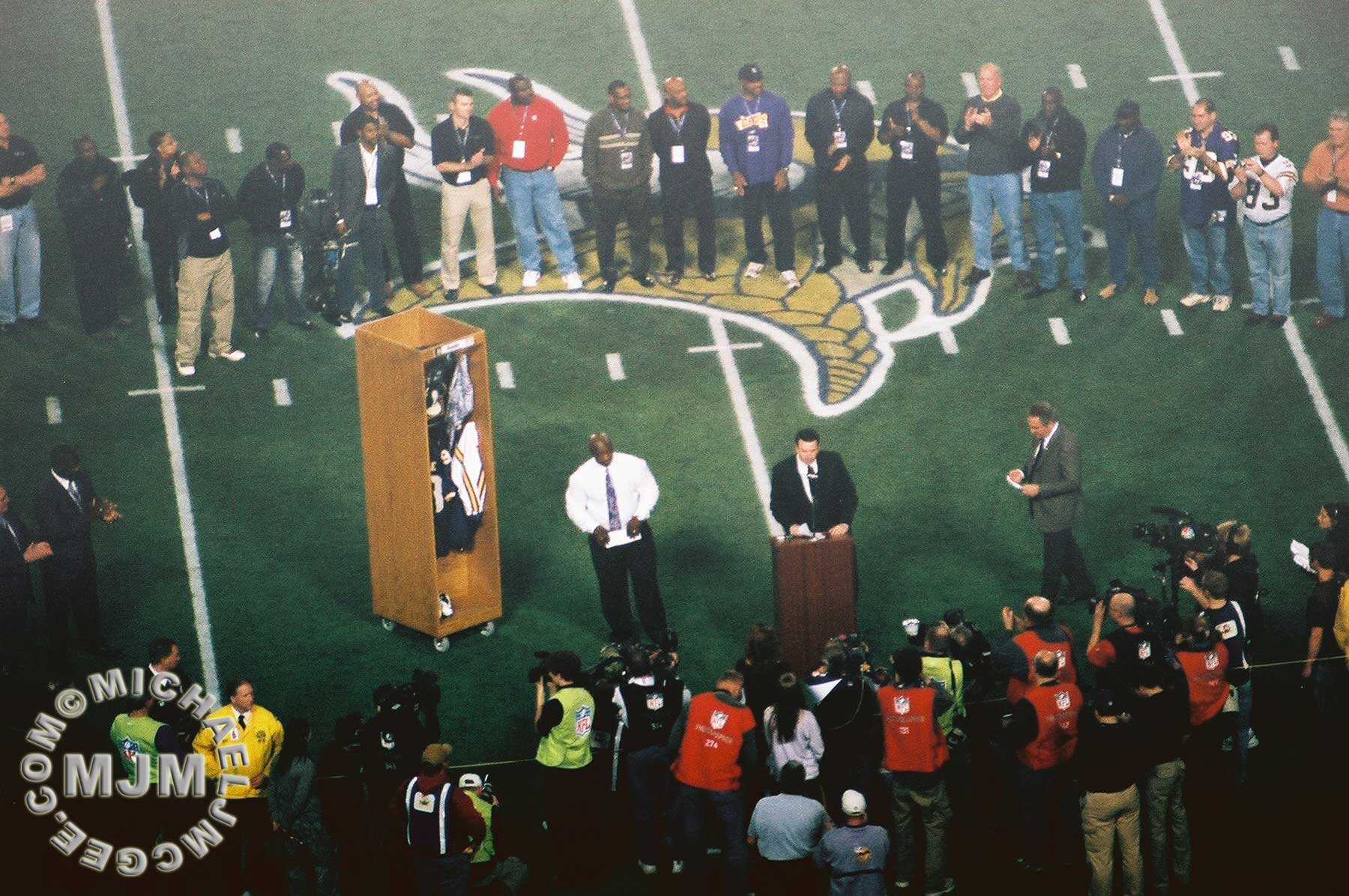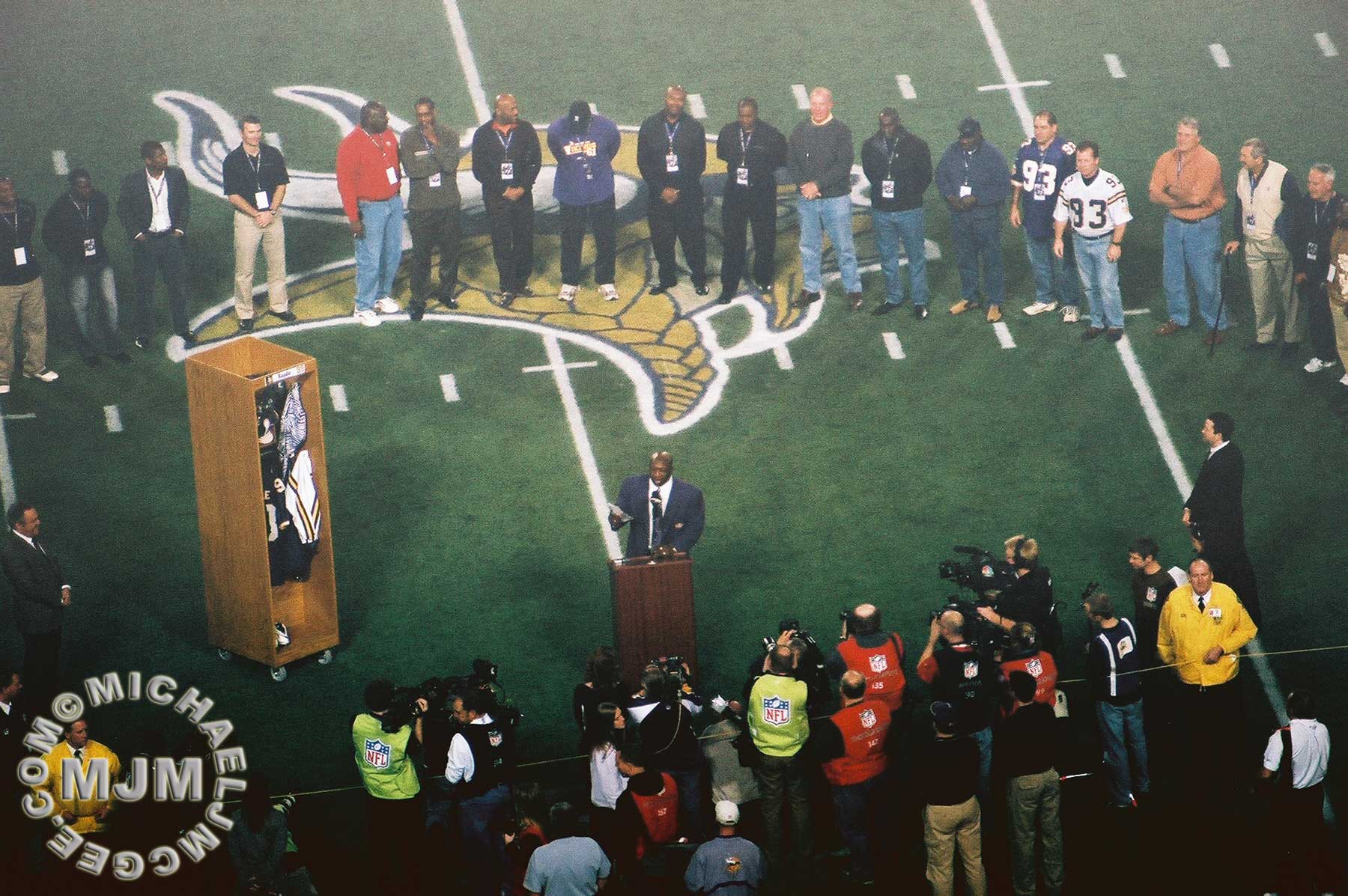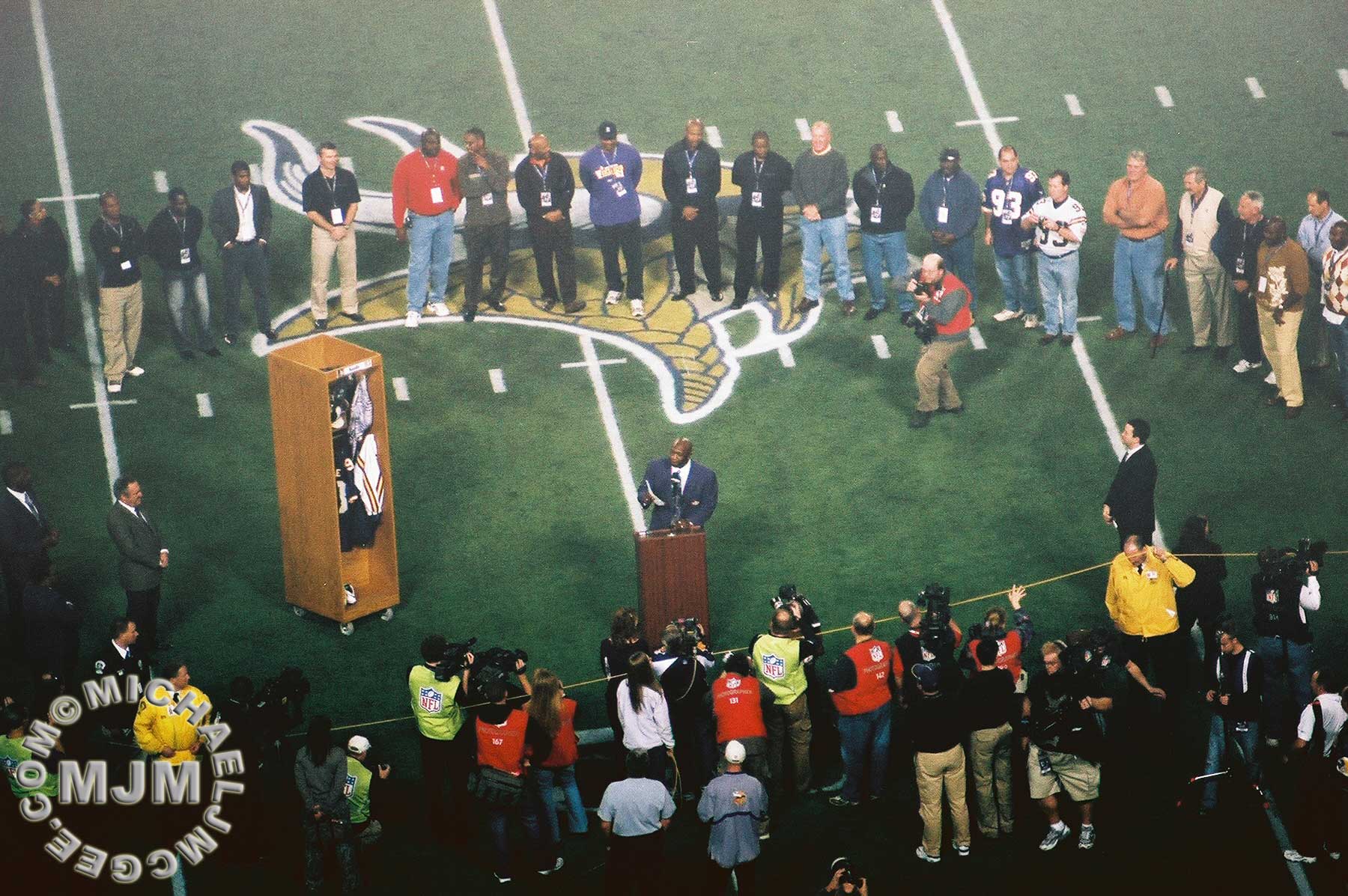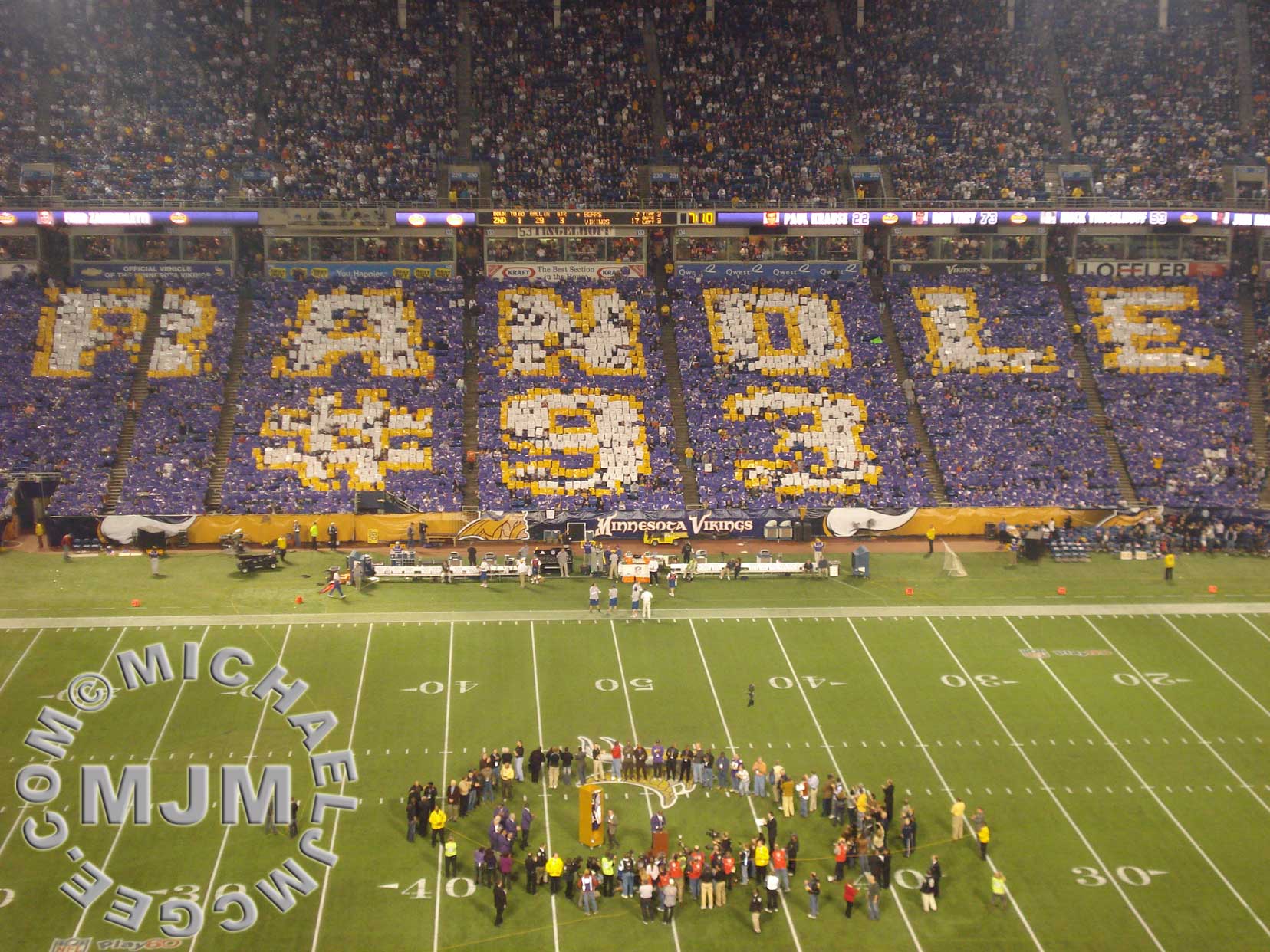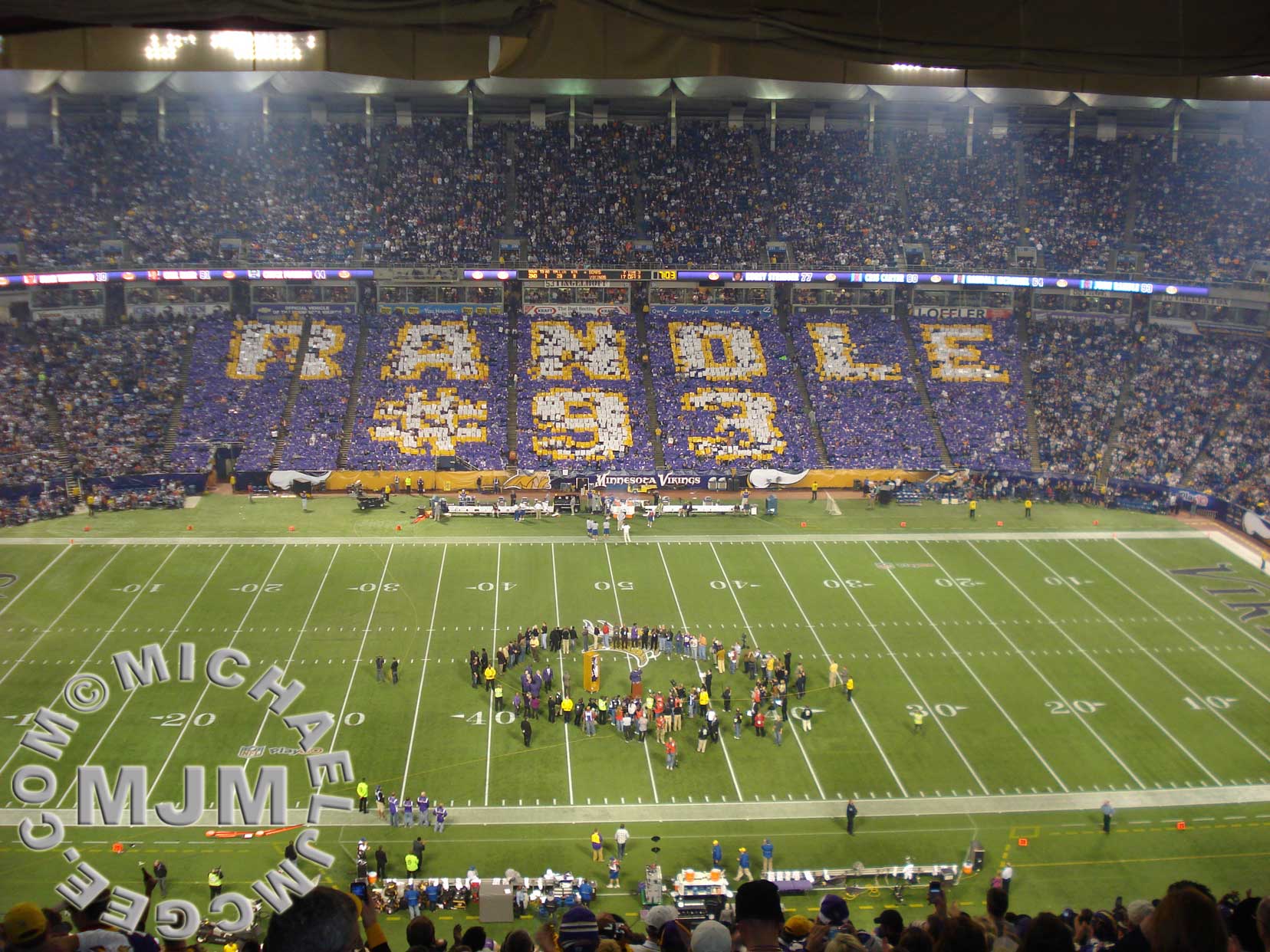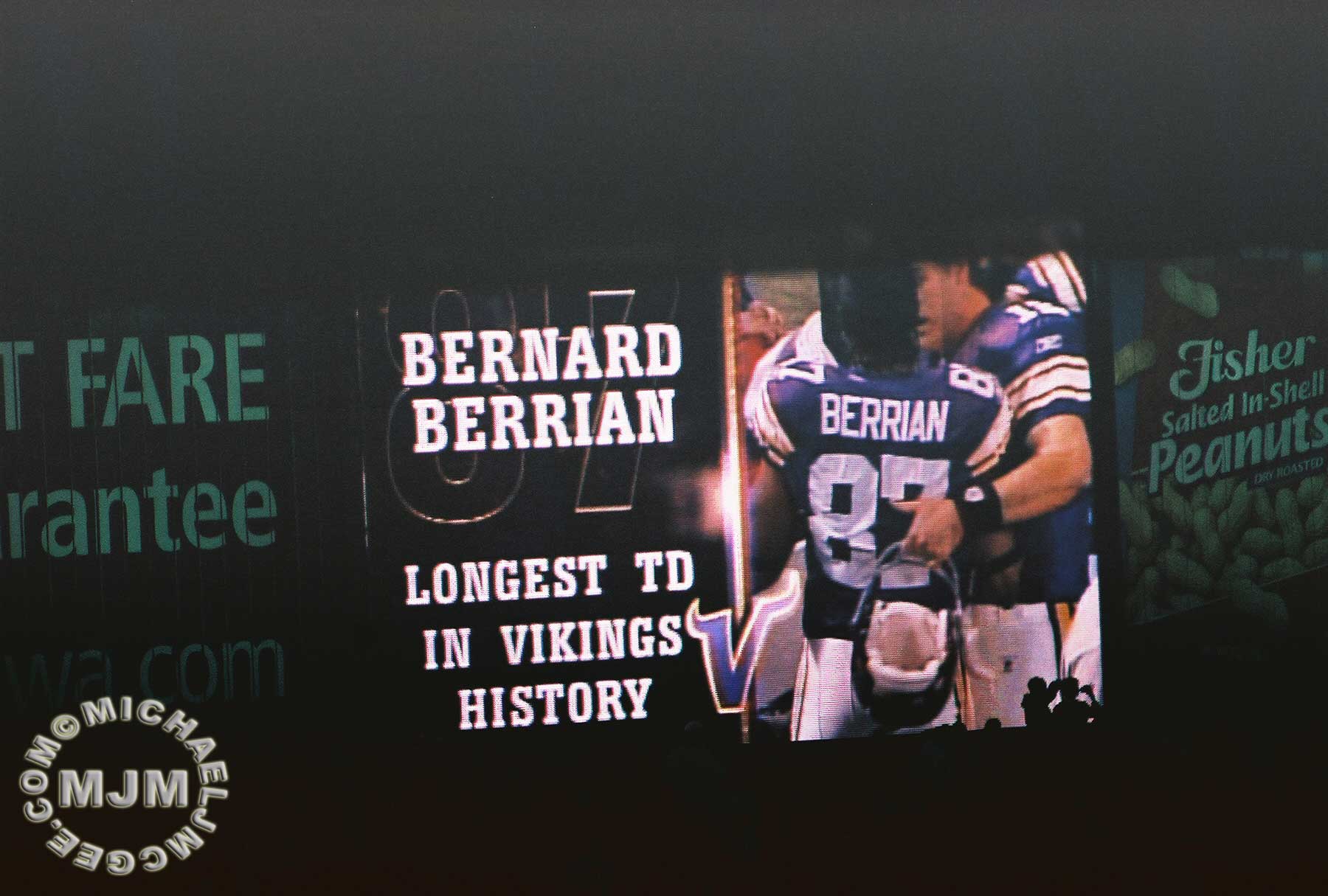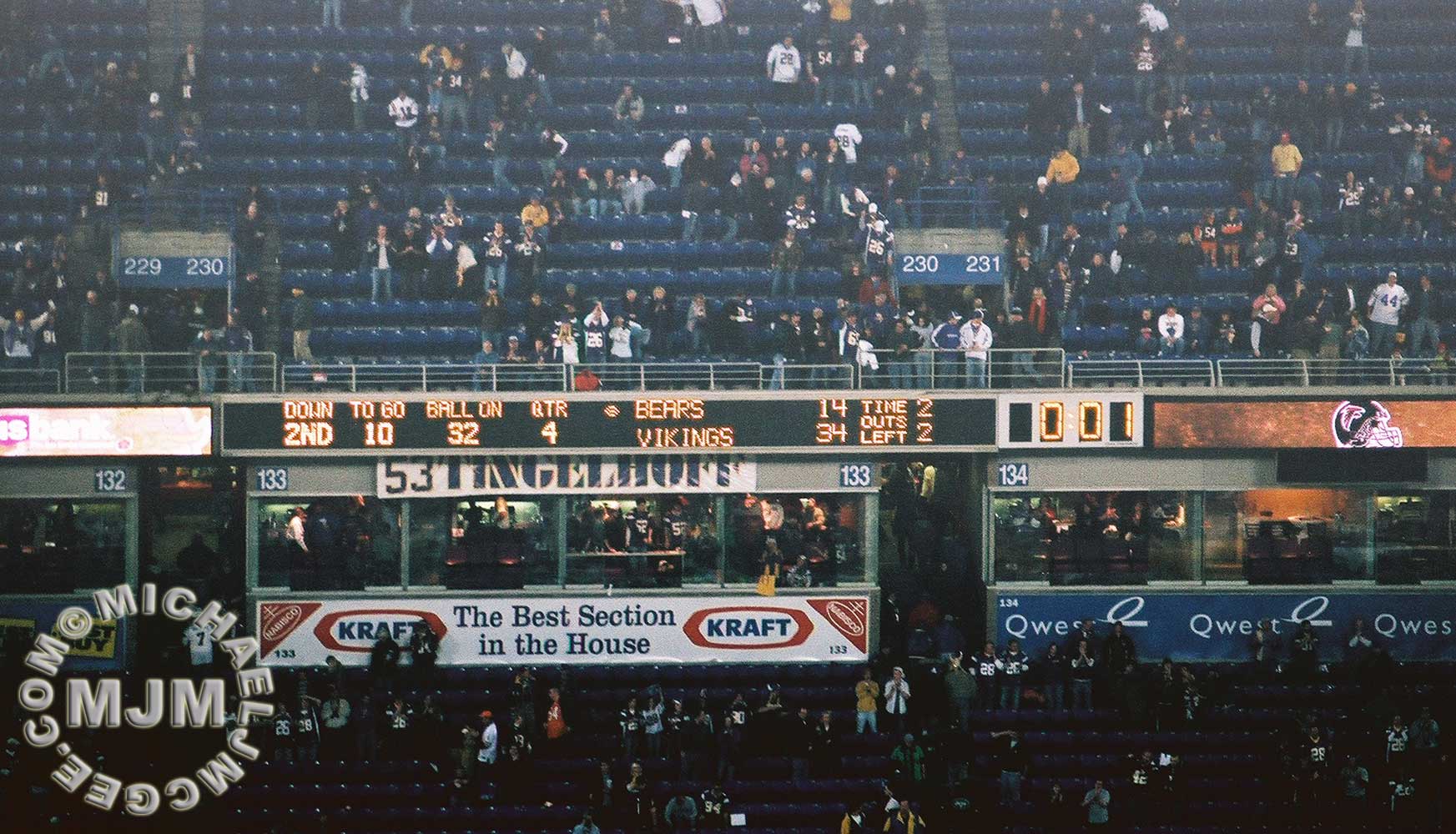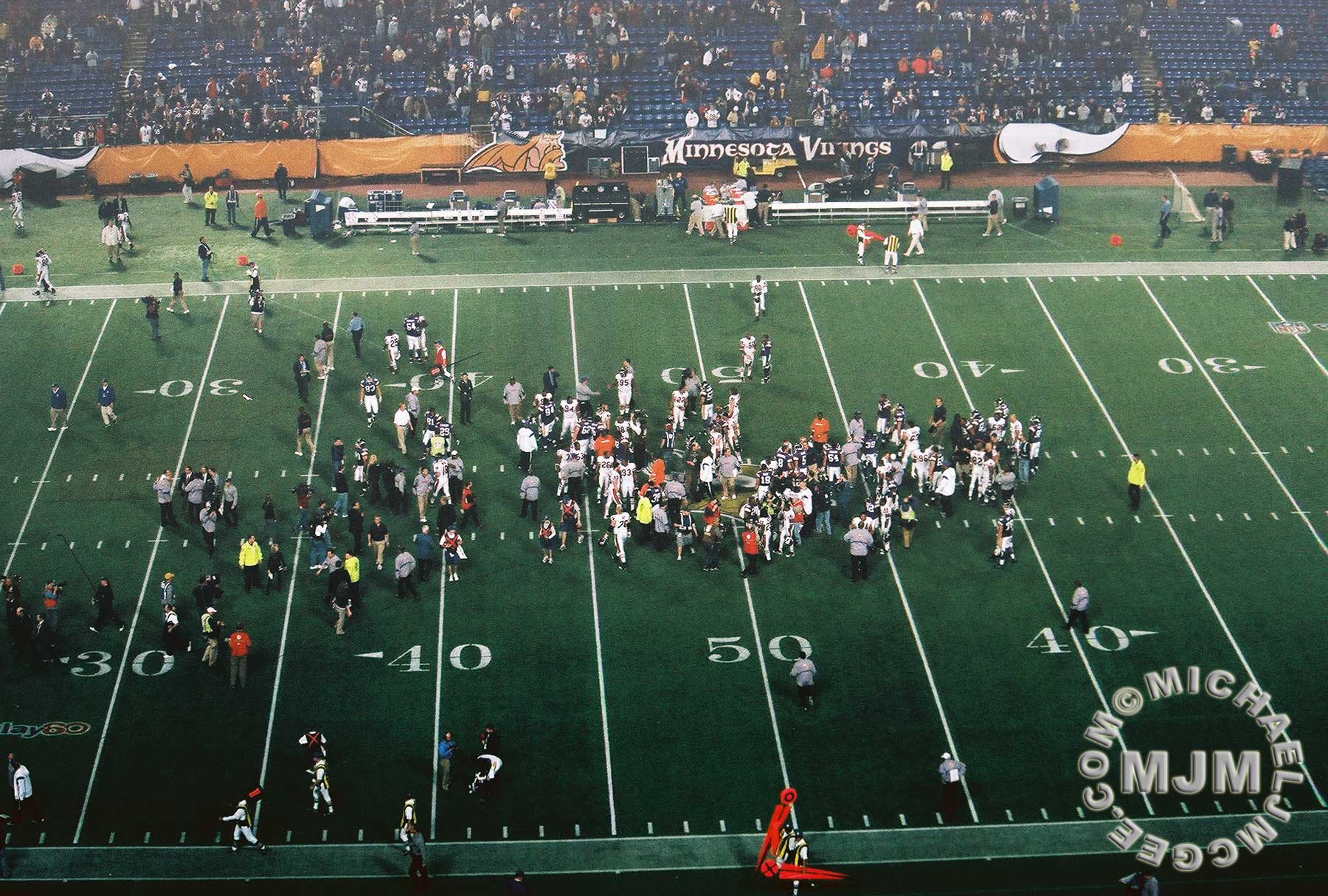 That's a wrap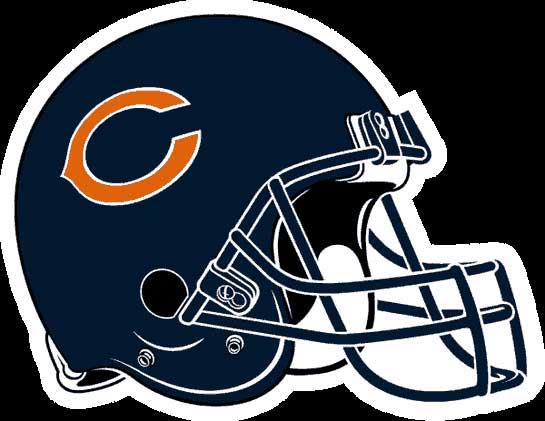 "Da Bears" lose this one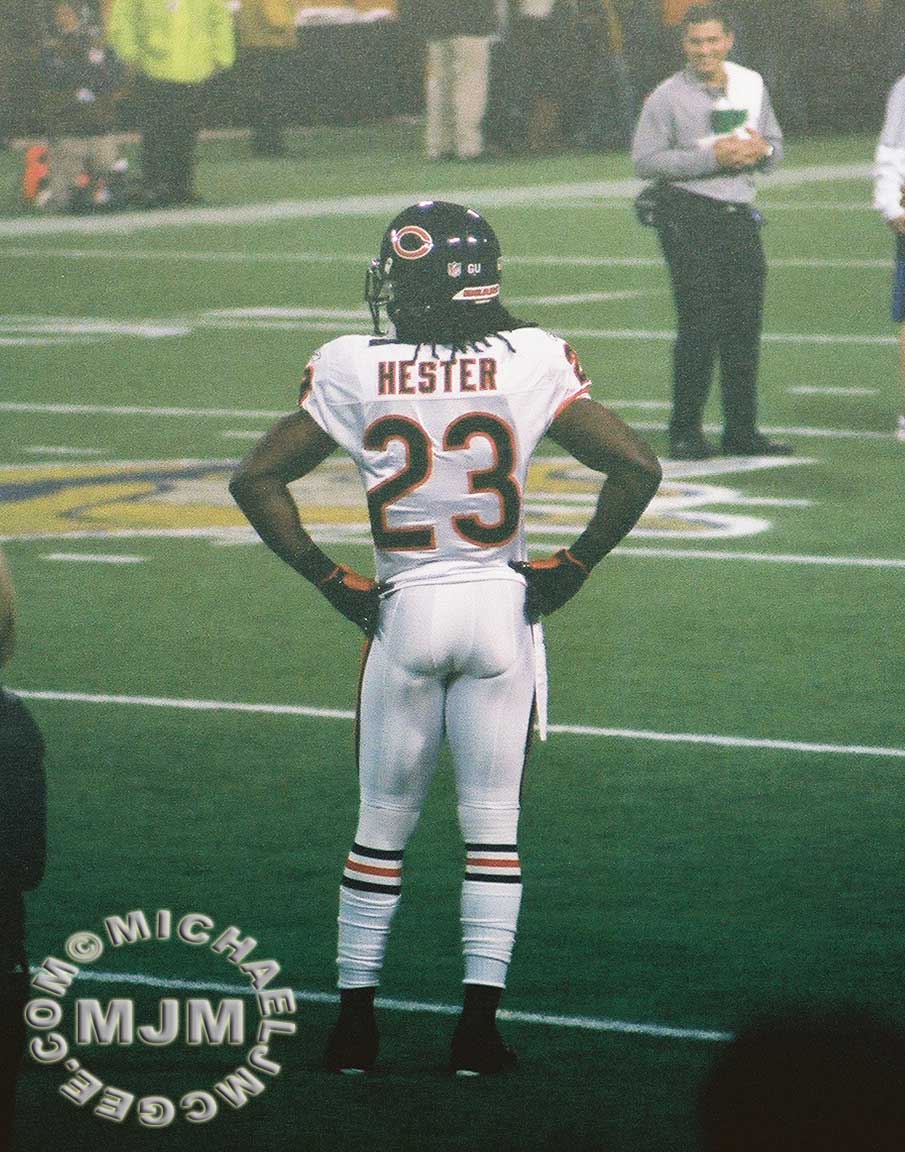 The Very good PR/KR/WR Devin Hester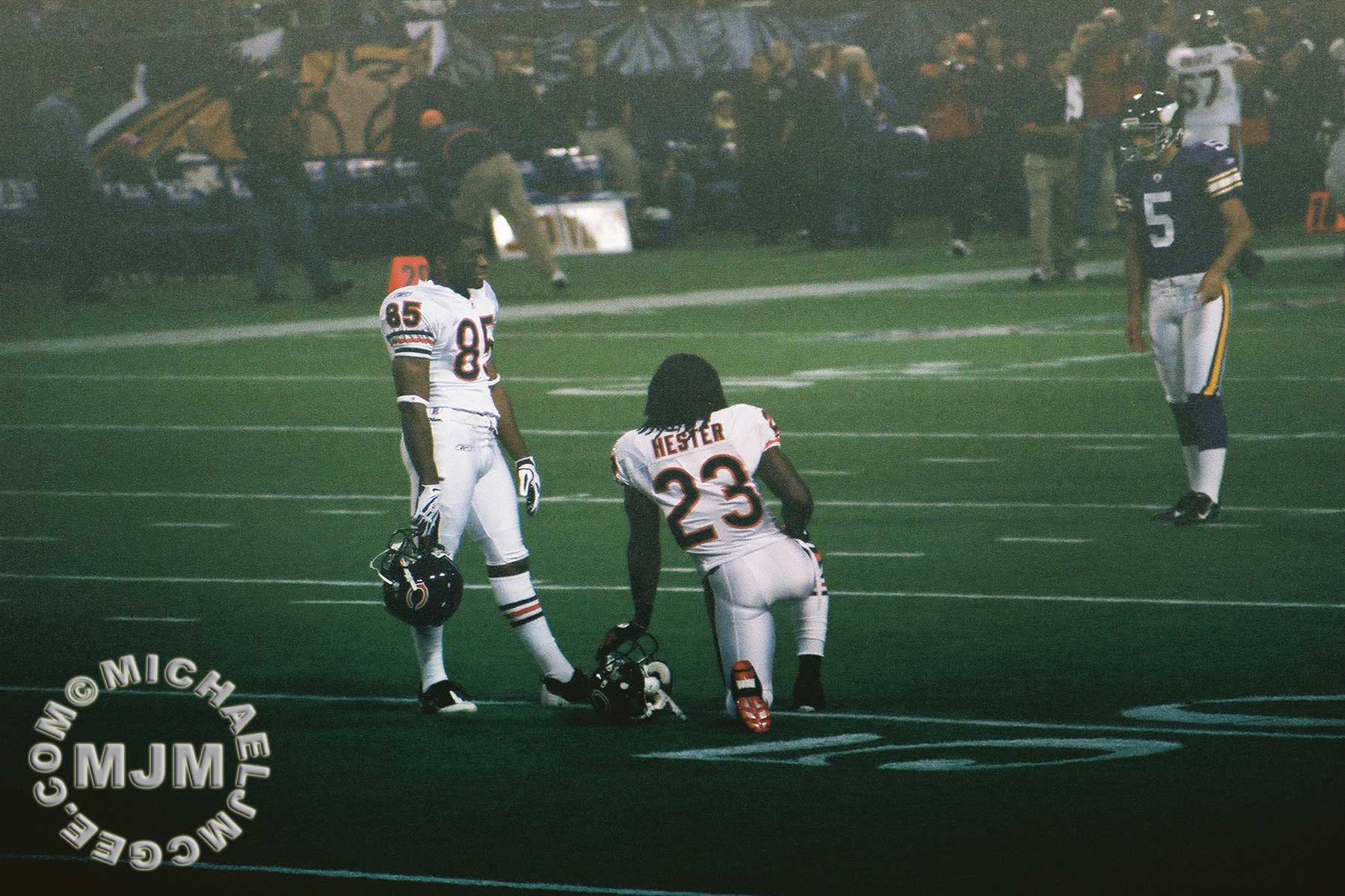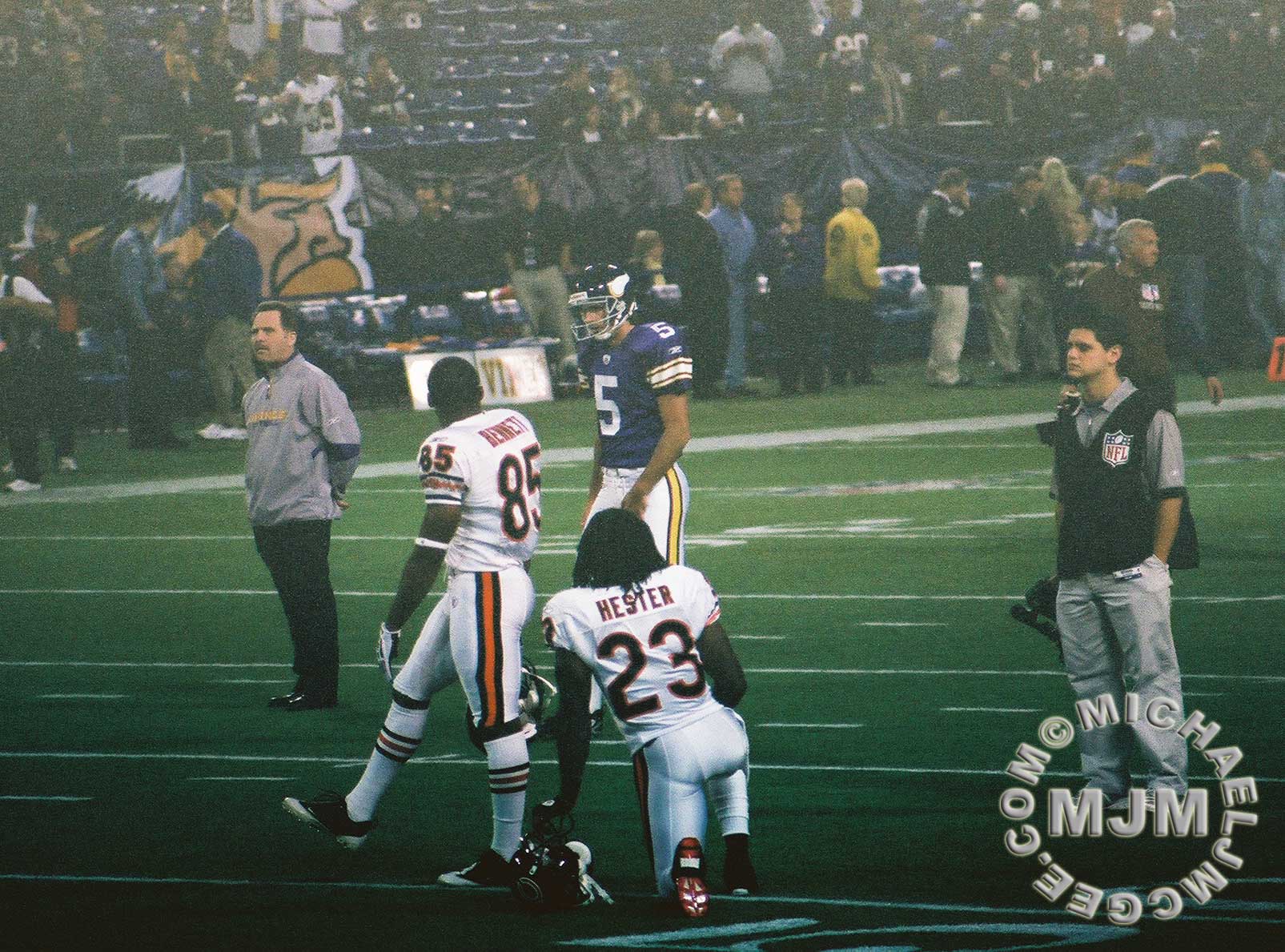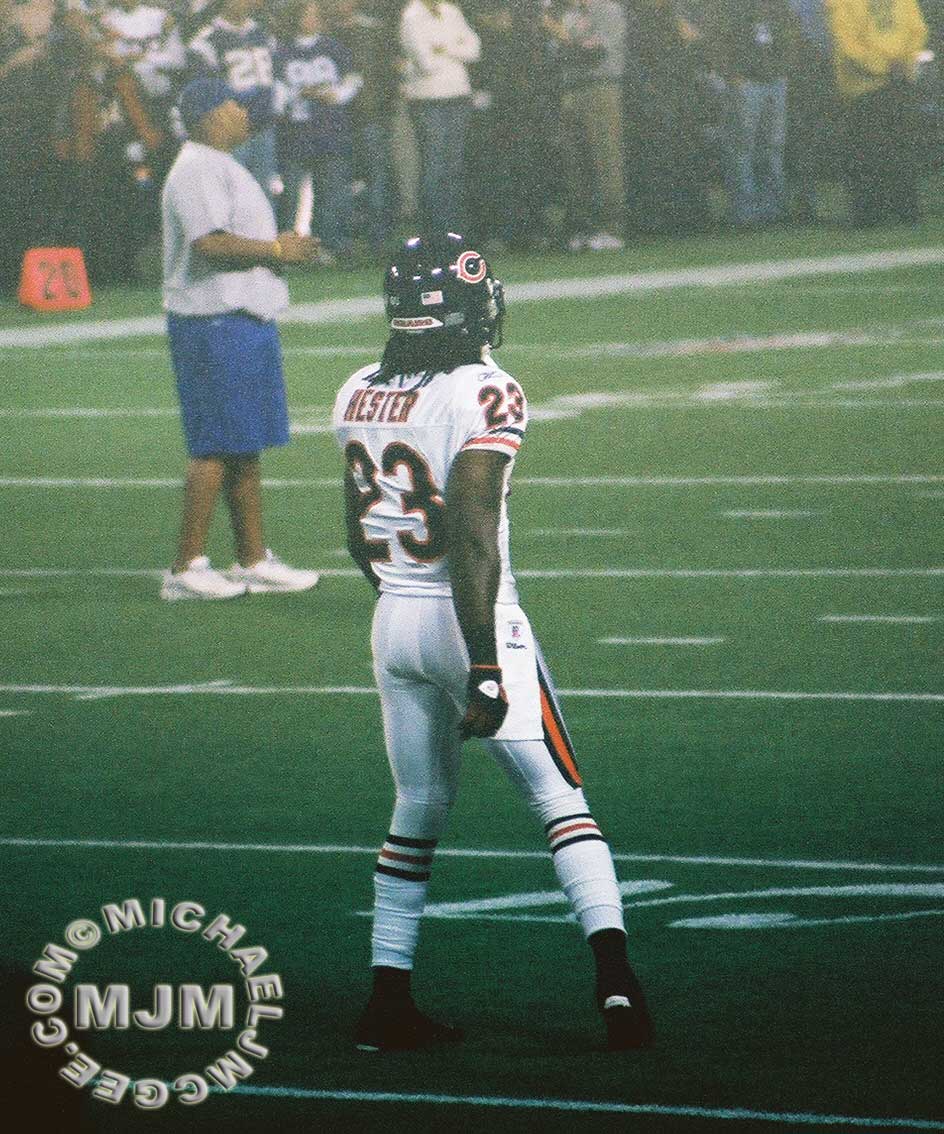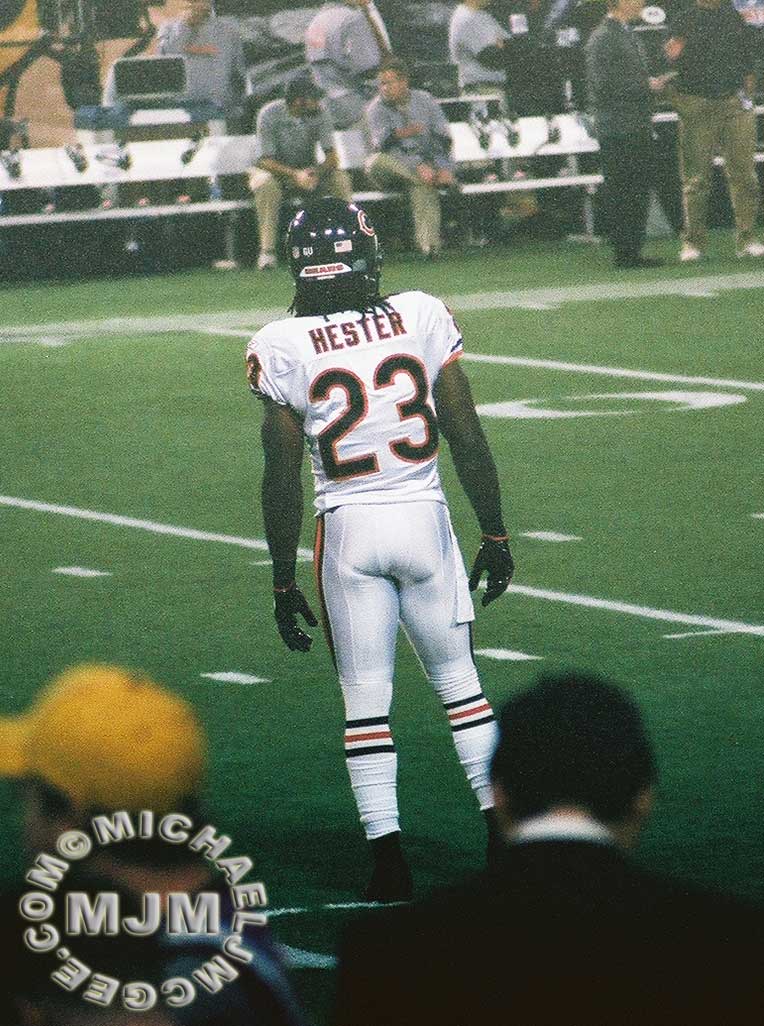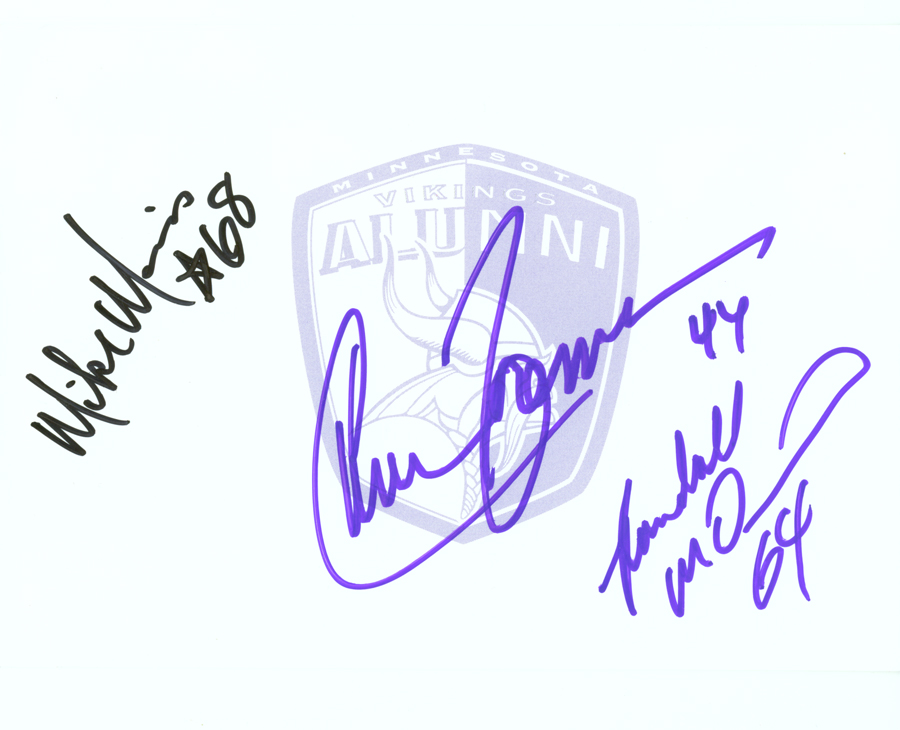 TE Kellen Davis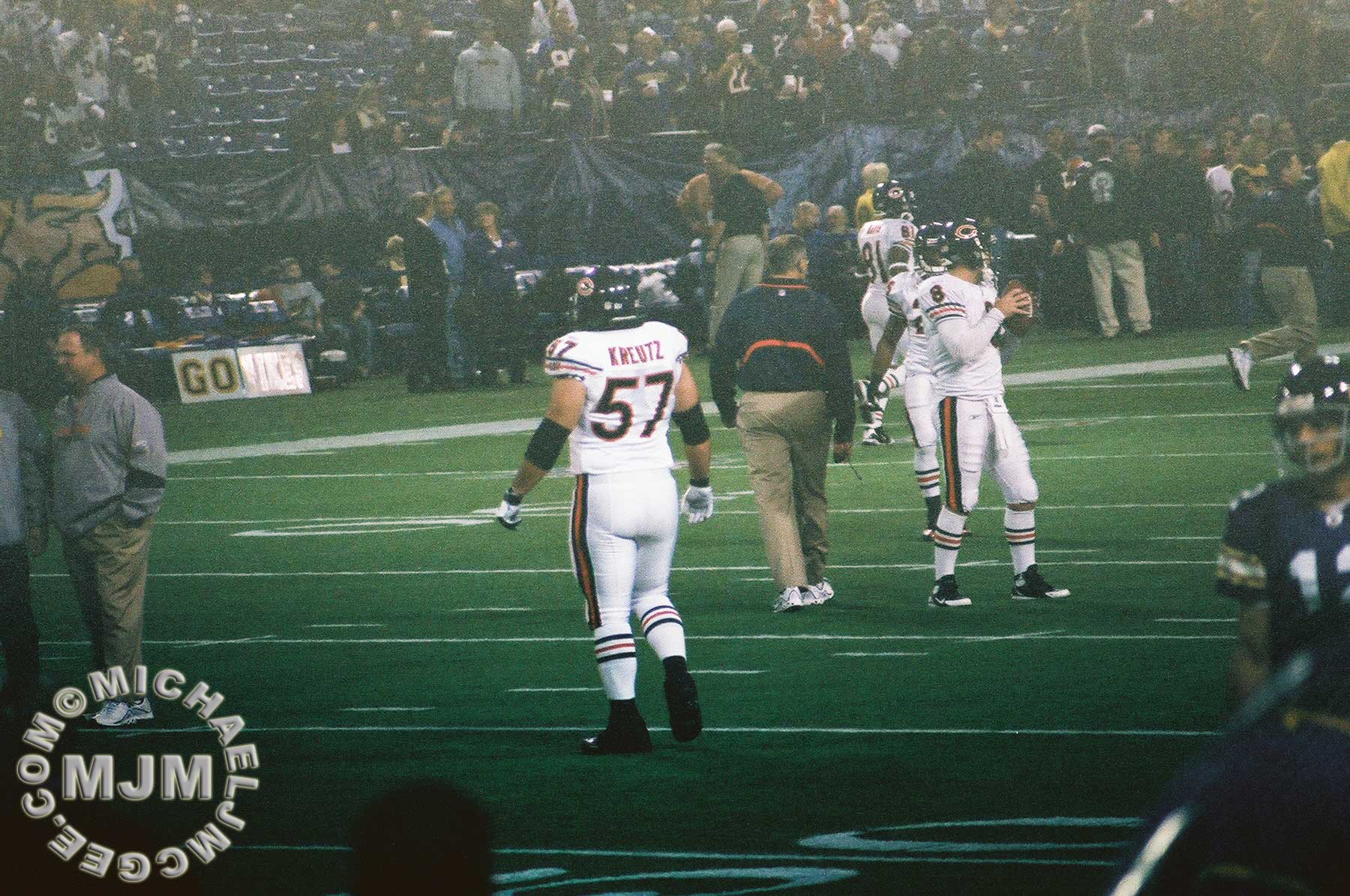 OL Olin Kruetz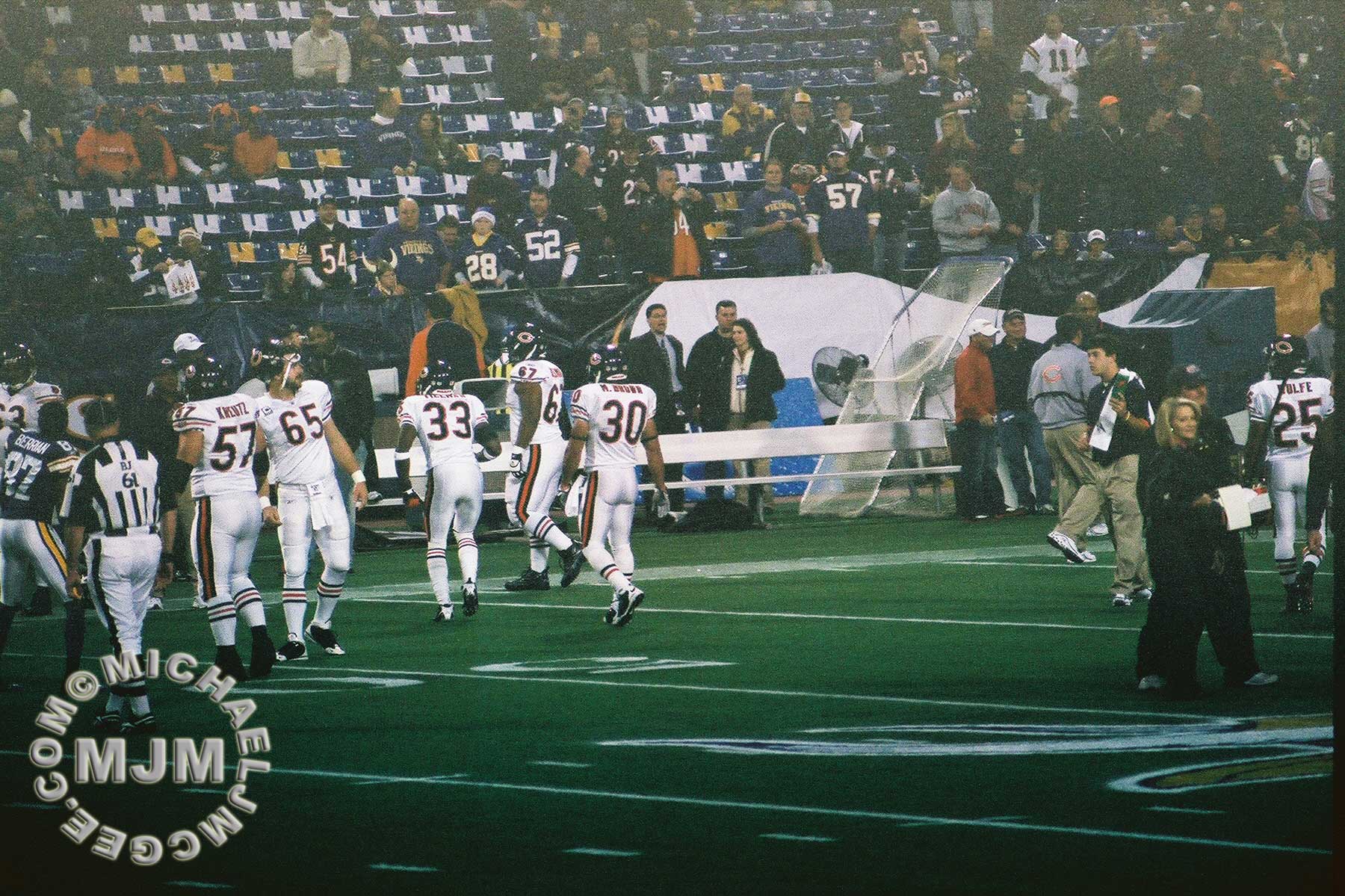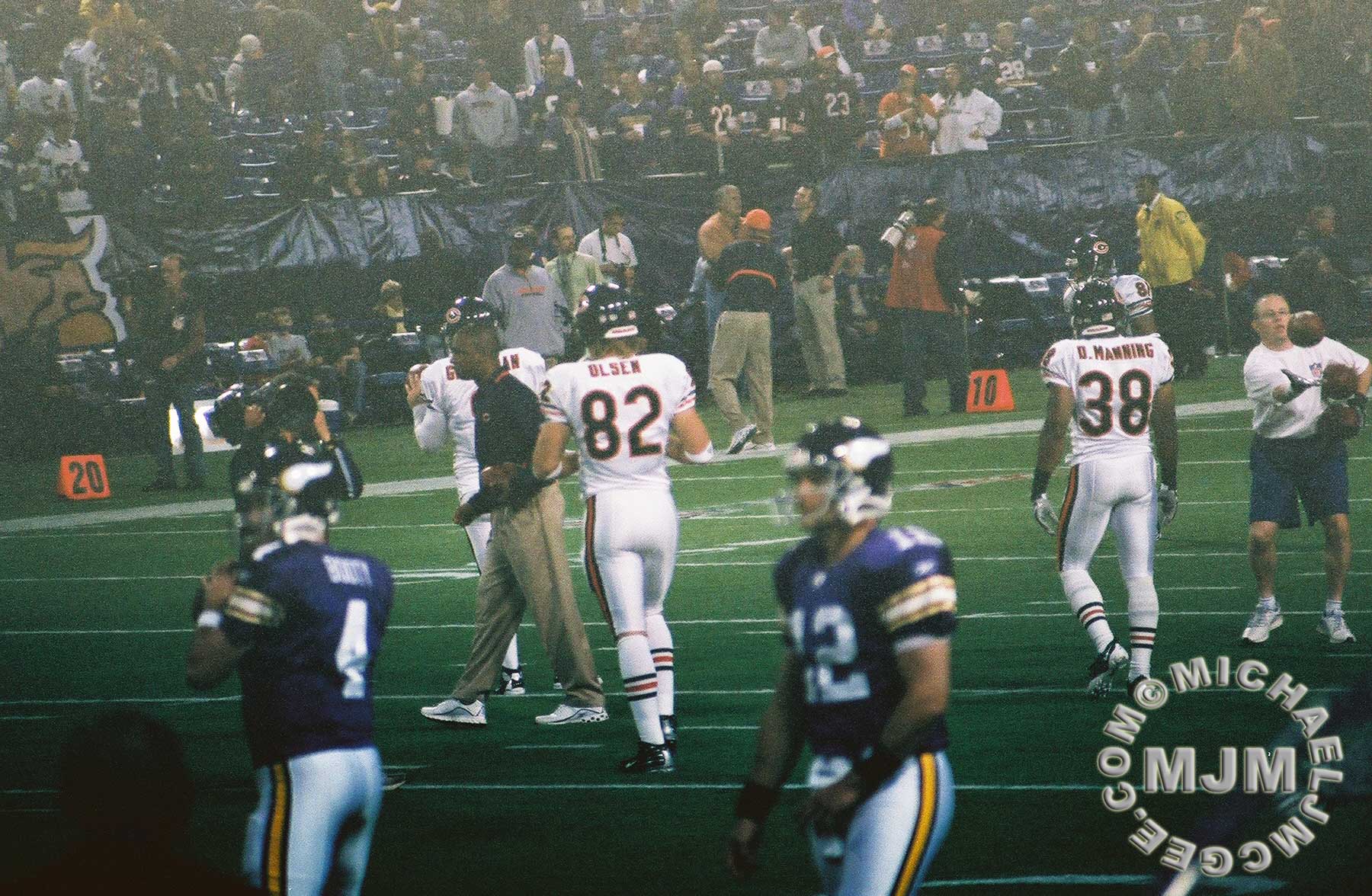 TE Greg Olsen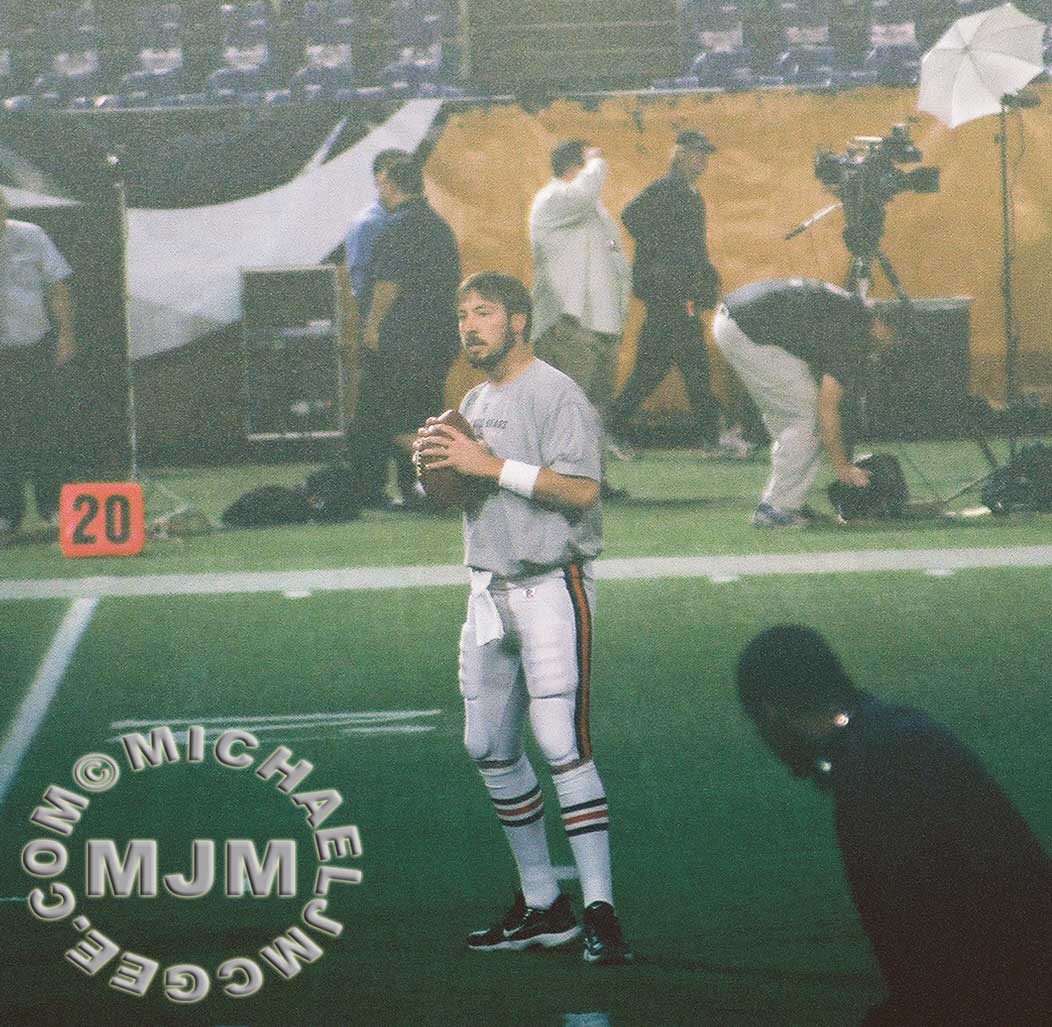 QB Kyle Orton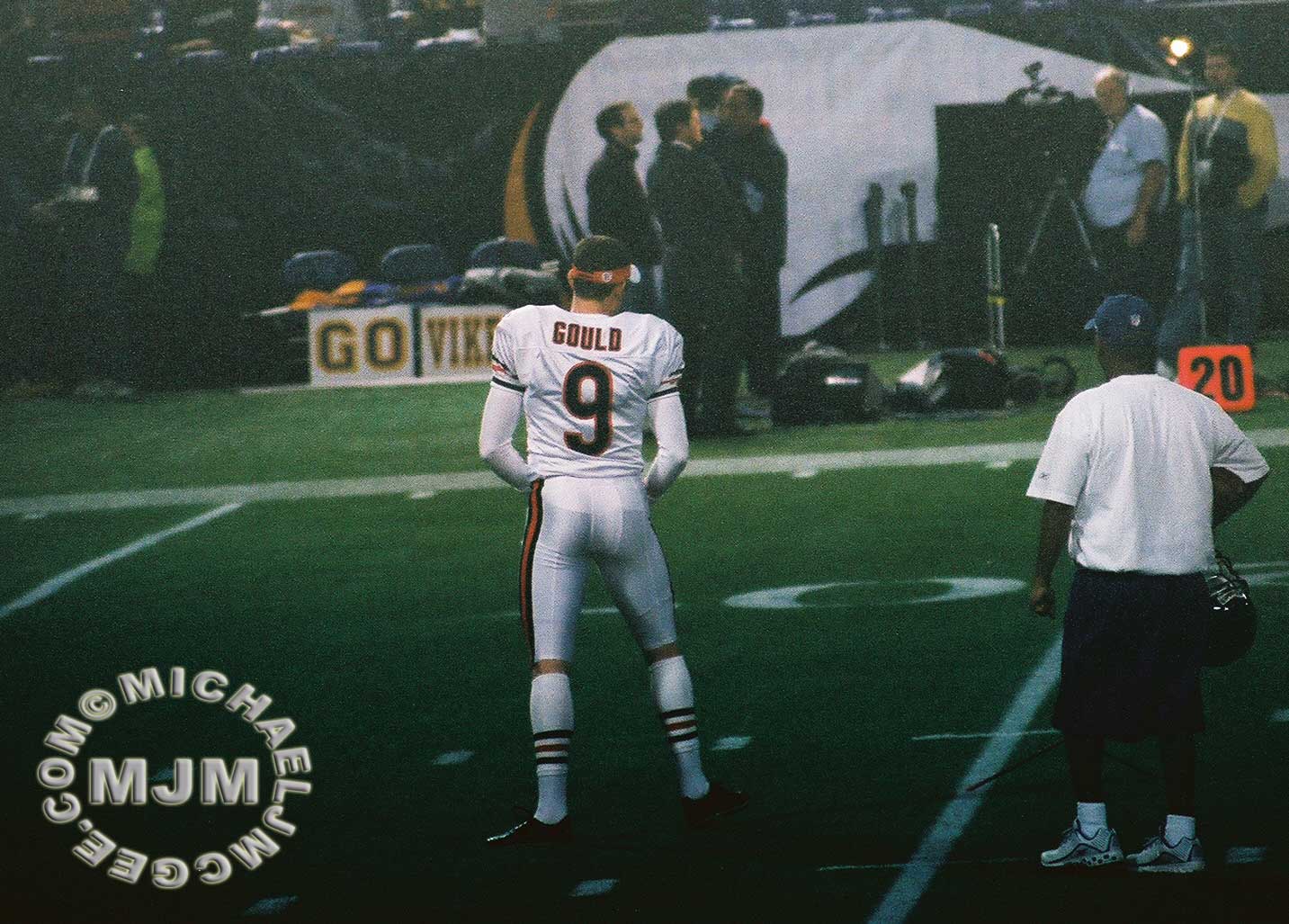 K Robbie Gould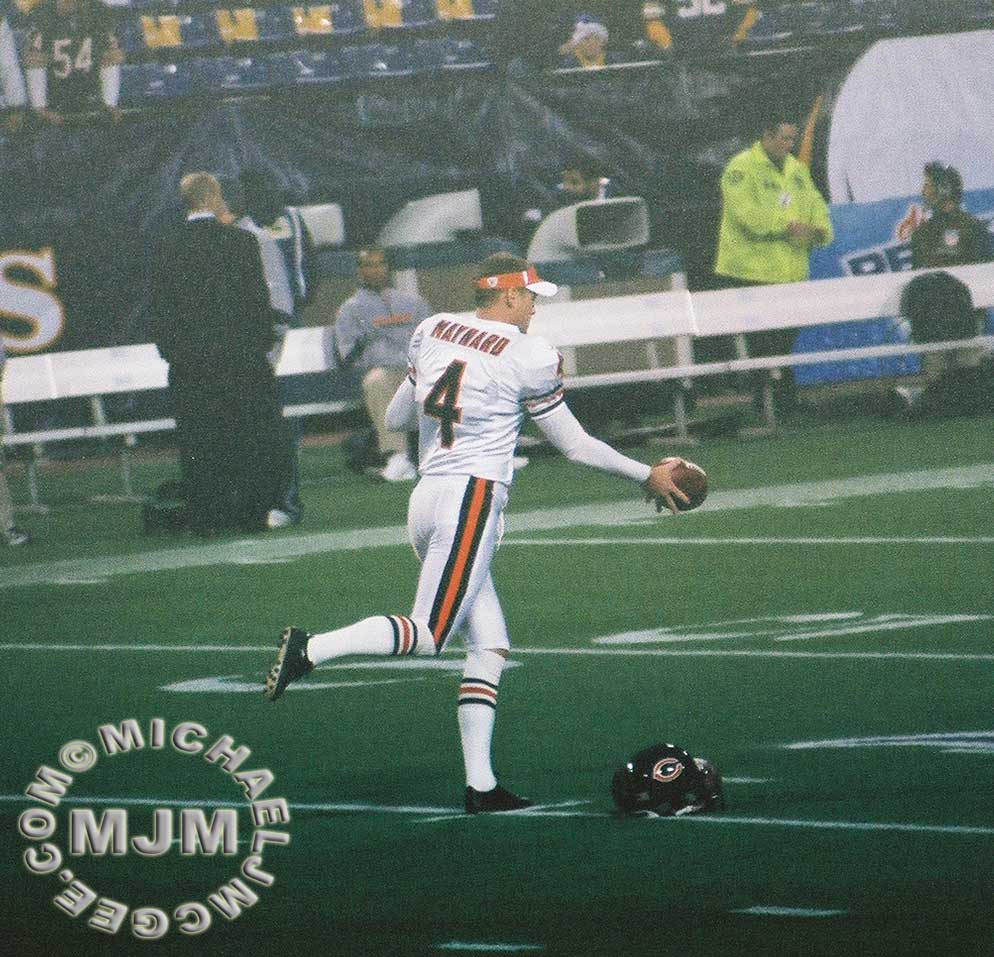 P Brad Maynard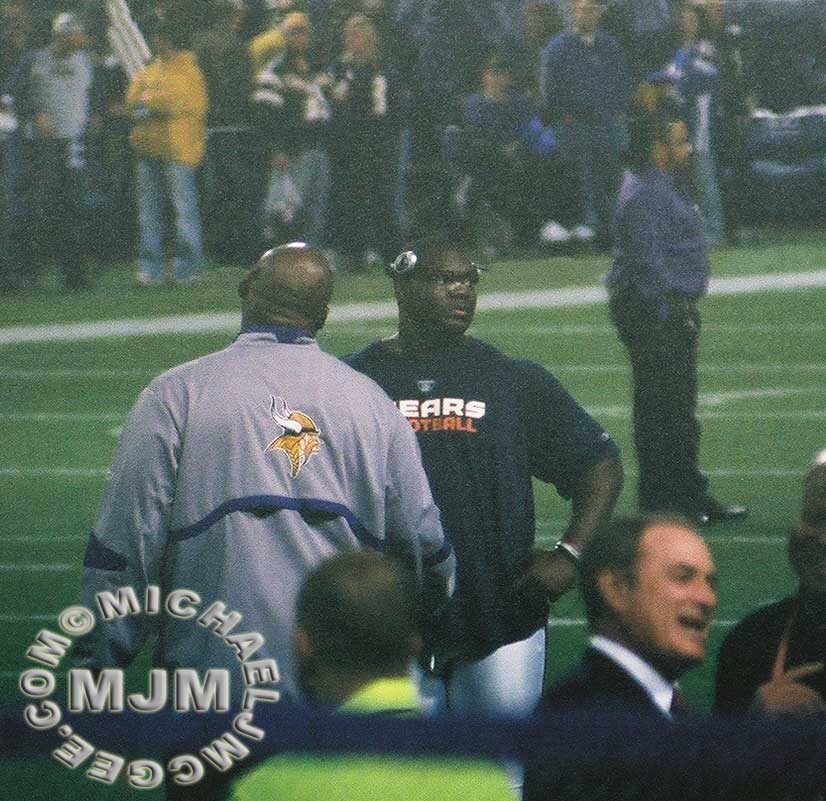 DT Tommy Harris