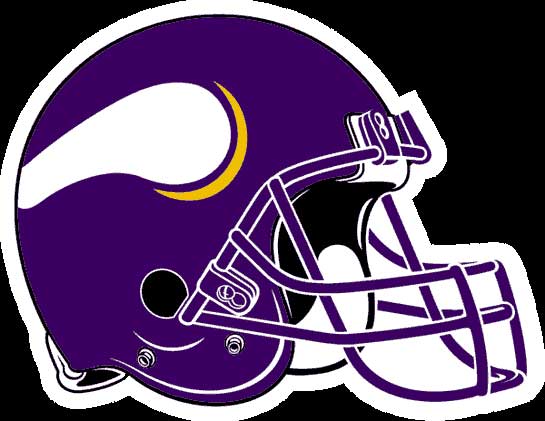 Buccaneers @ Vikings 9/18/2011 Buccaneers 24 Vikings 20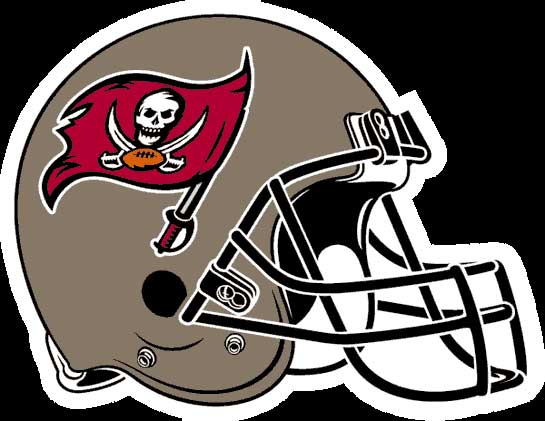 Another lead with a 17 point half time lead that my Vikings blow in 2 consecutive weeks!
Enjoyed the first half and then things fell apart for Head Coach Frazier and Co.
Then we headed to Sandstone MN for some Rock Climbing Sandstone Quarry / Robinson Park. We were the only Climbers there for the entire week!
Then back to St Paul to meet the GREAT Hall of Famer John Randle at Billy's on Grand.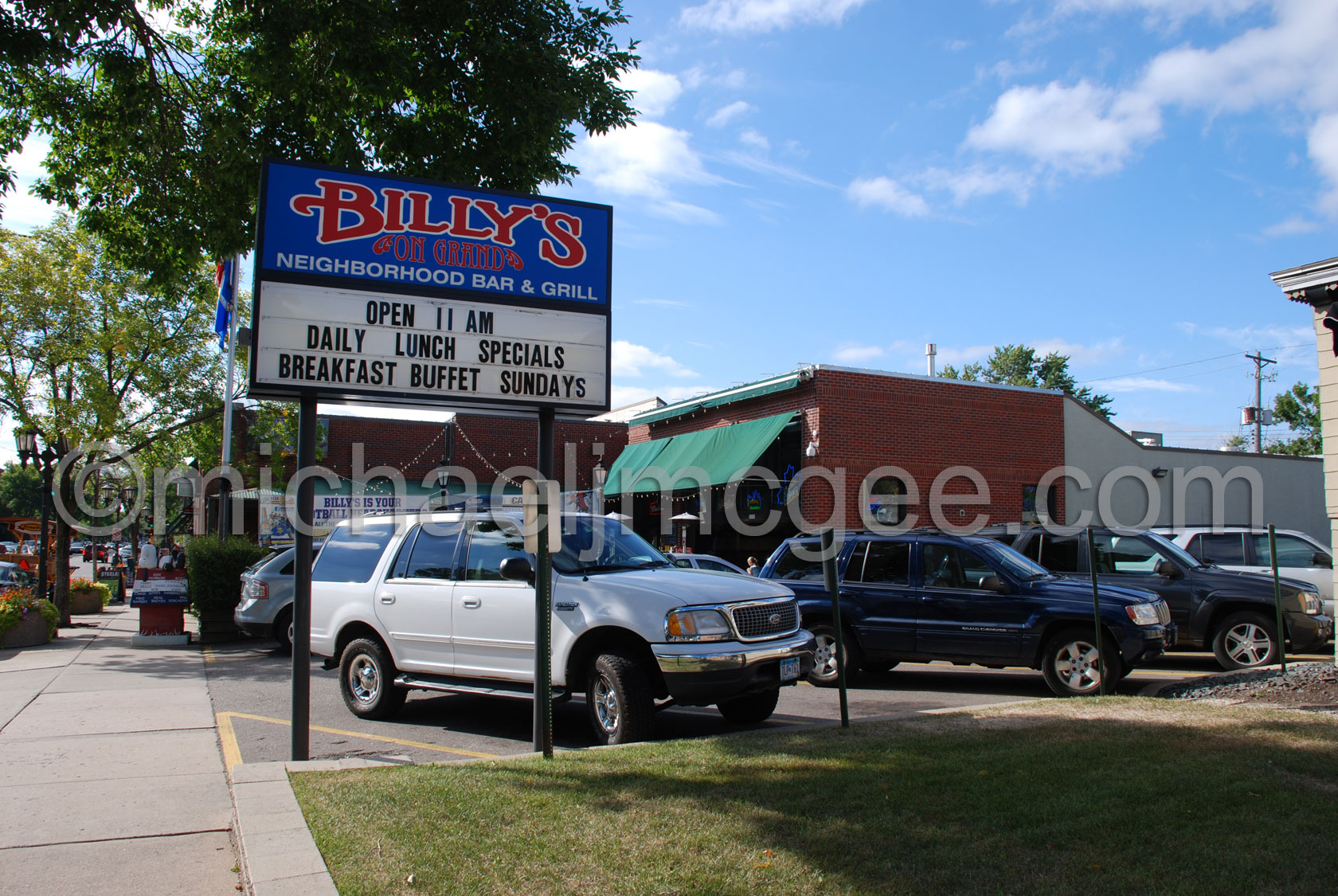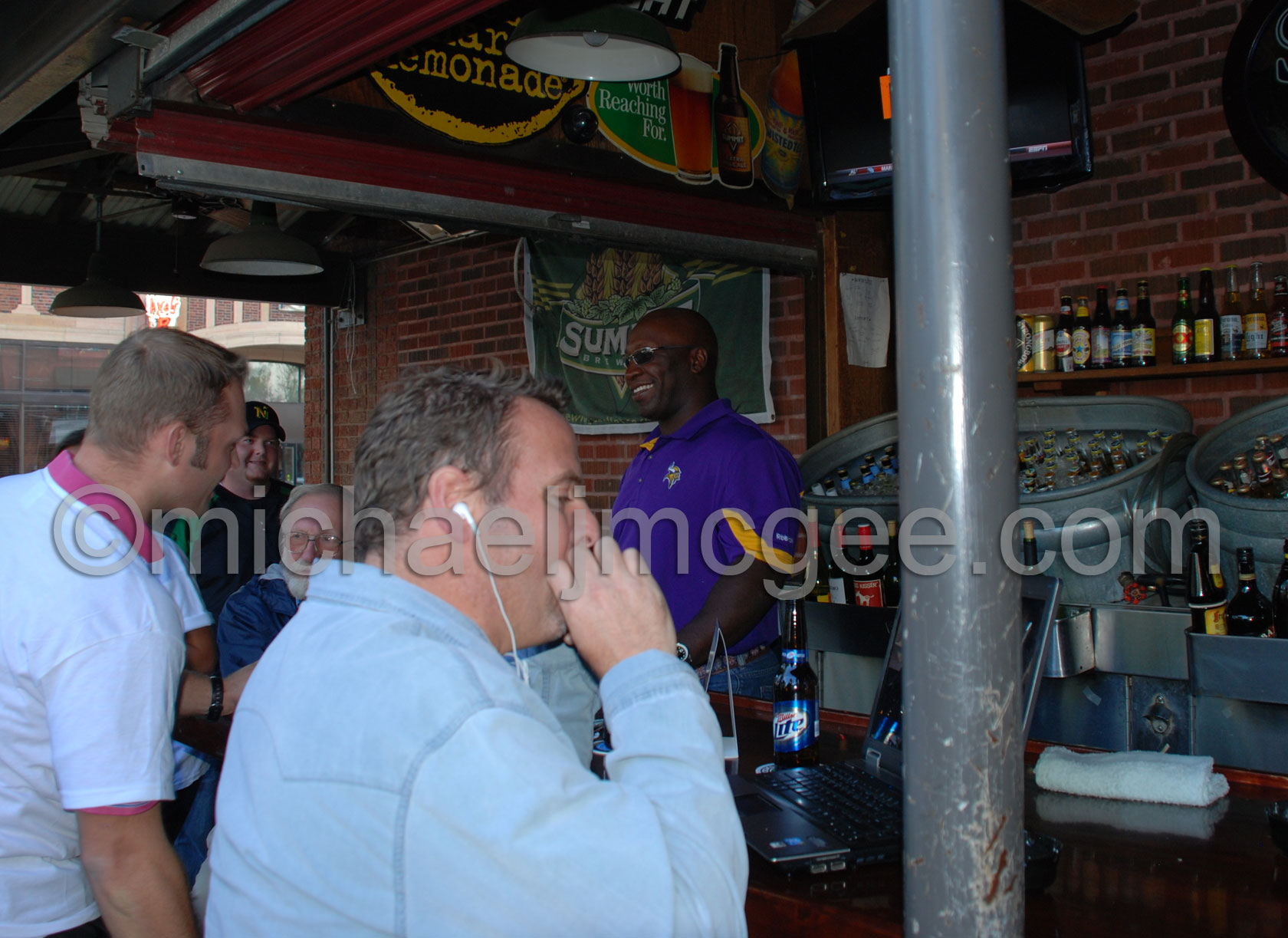 John tending bar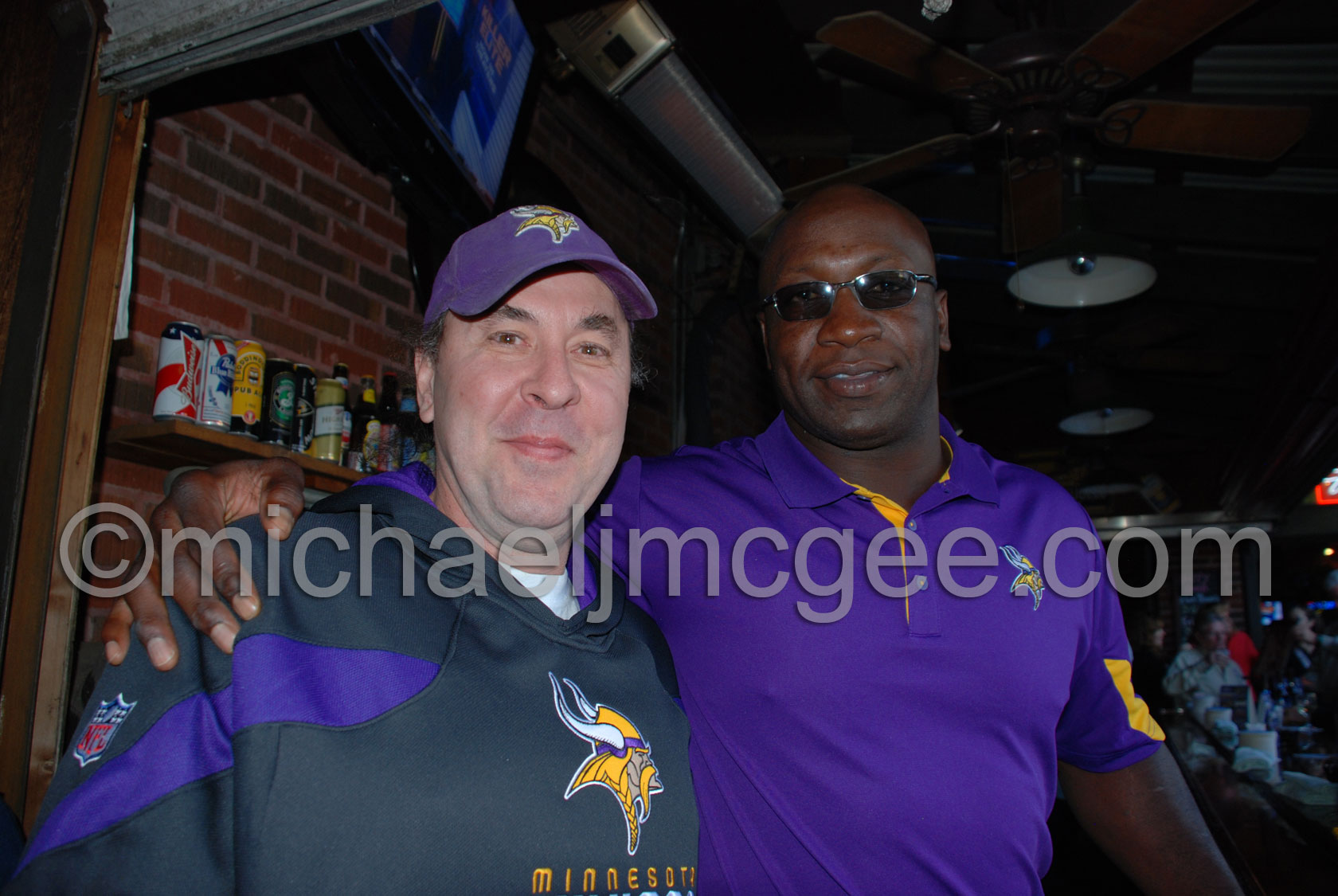 With the "Great" Hall of Famer John Randle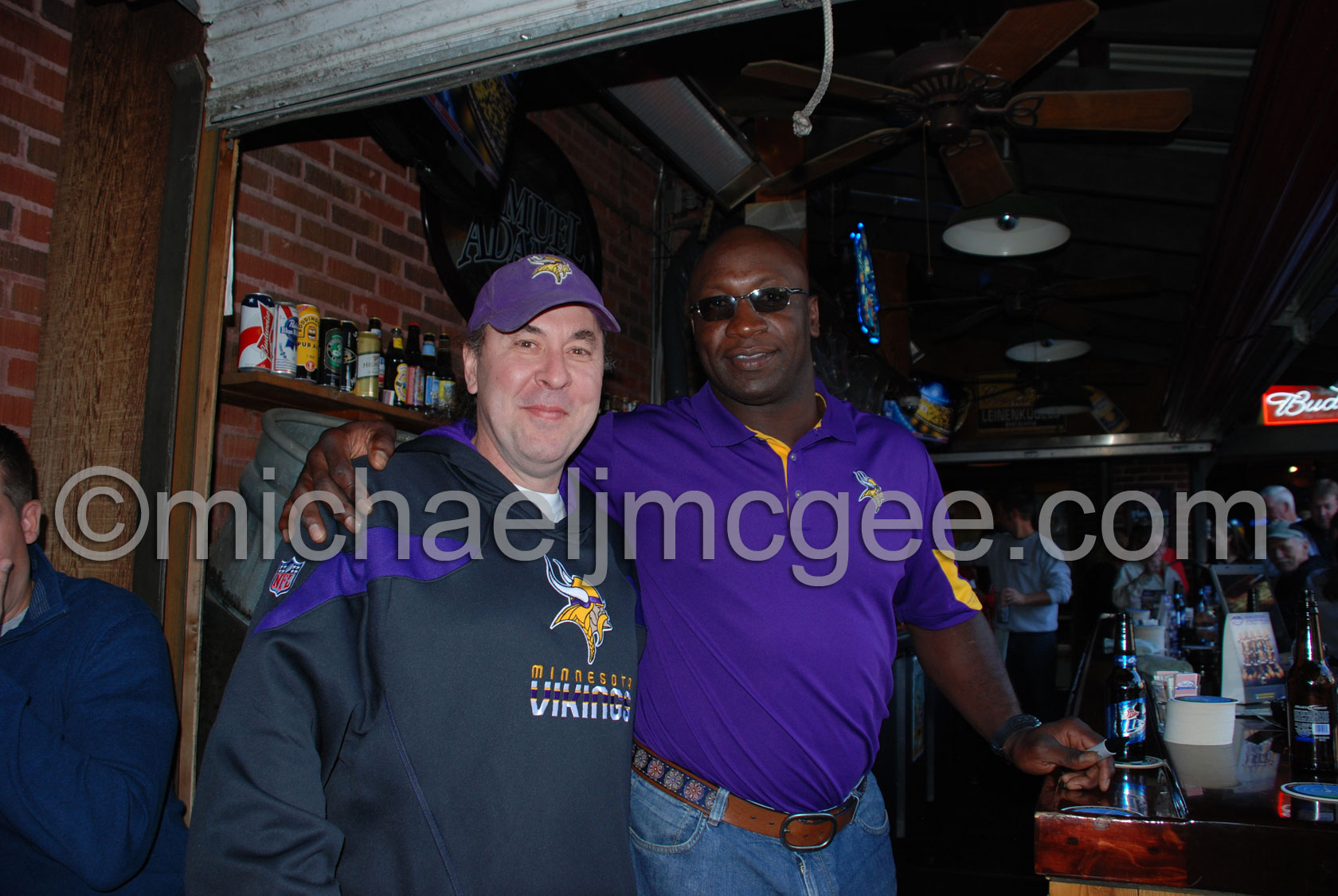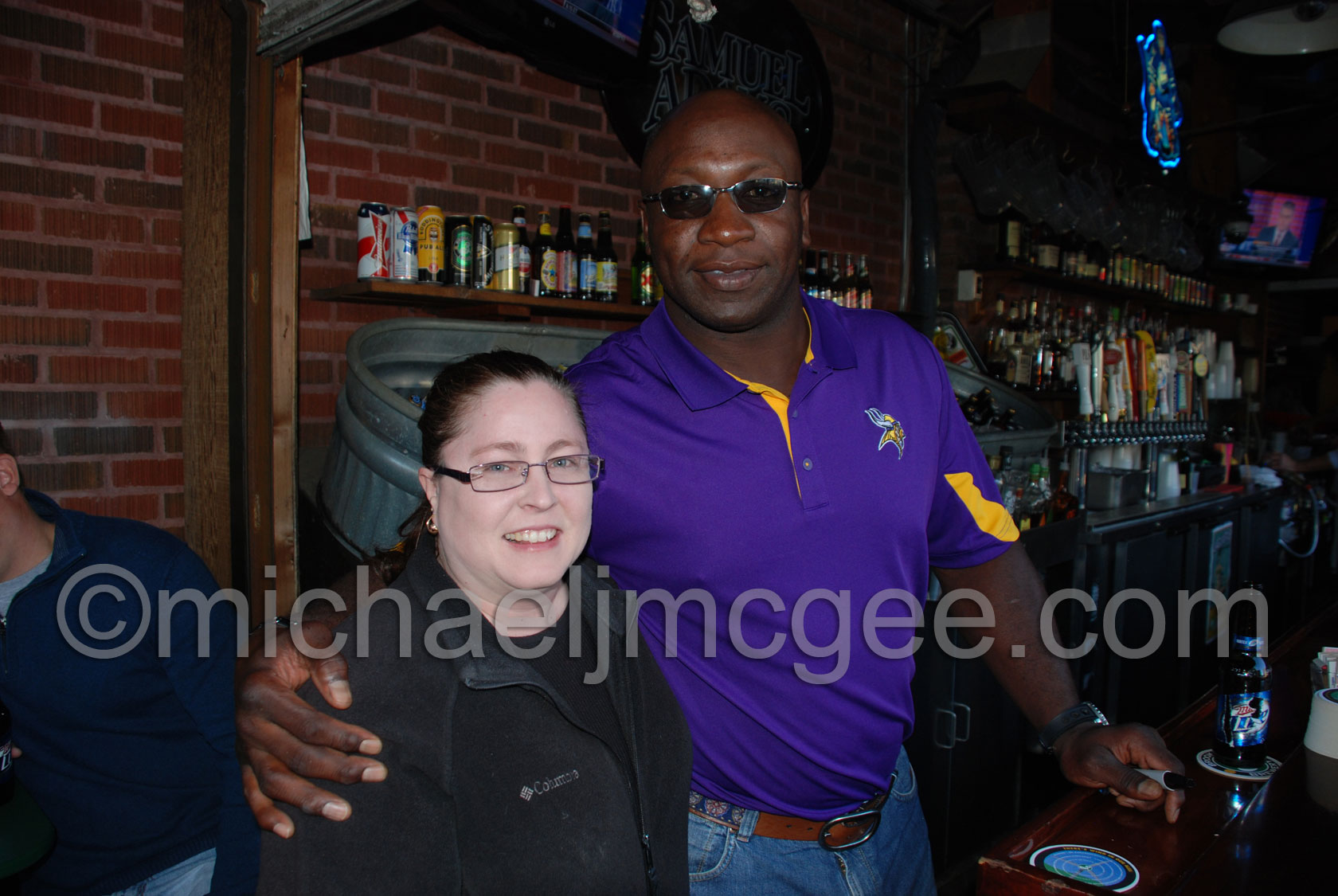 Rachel with John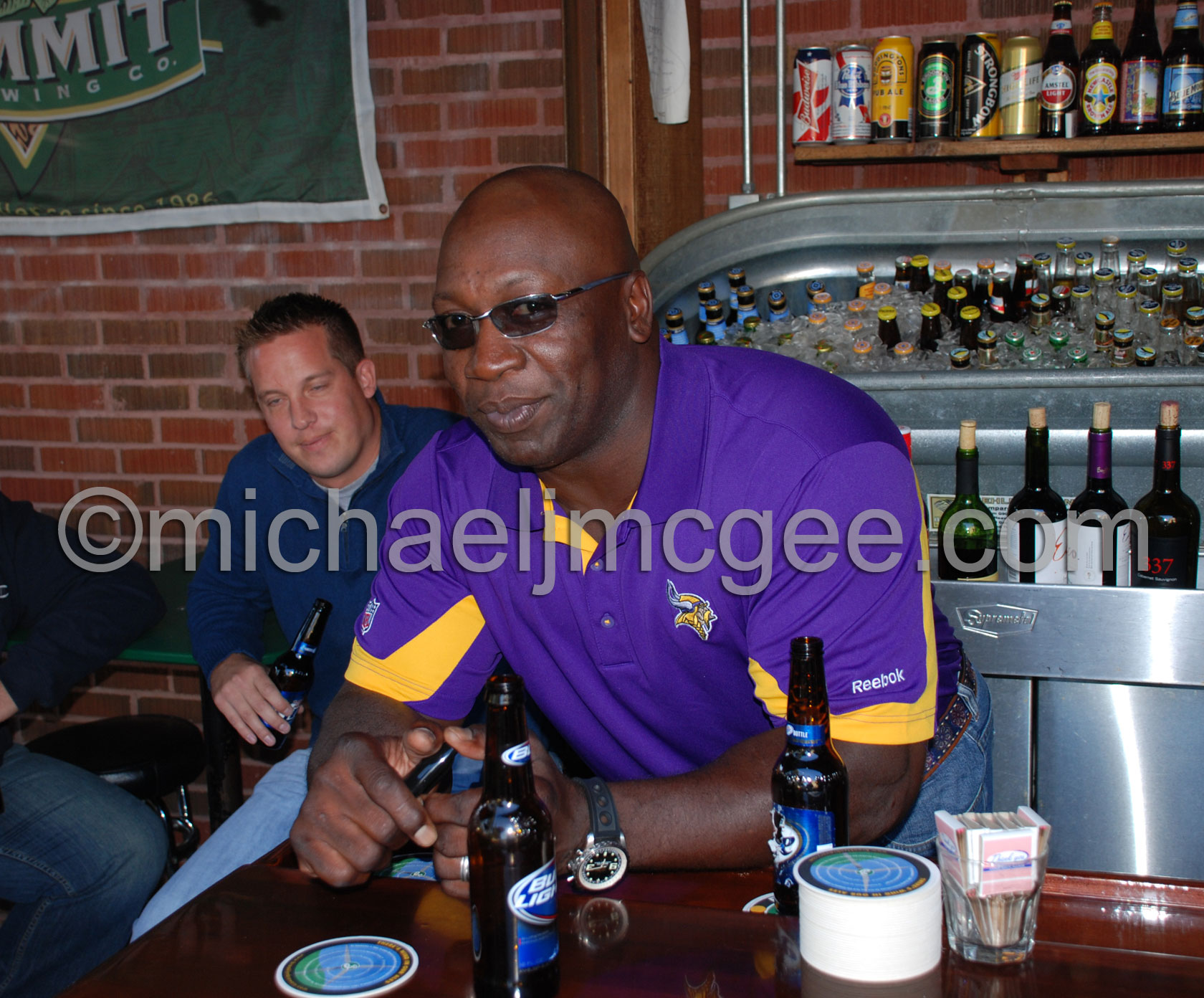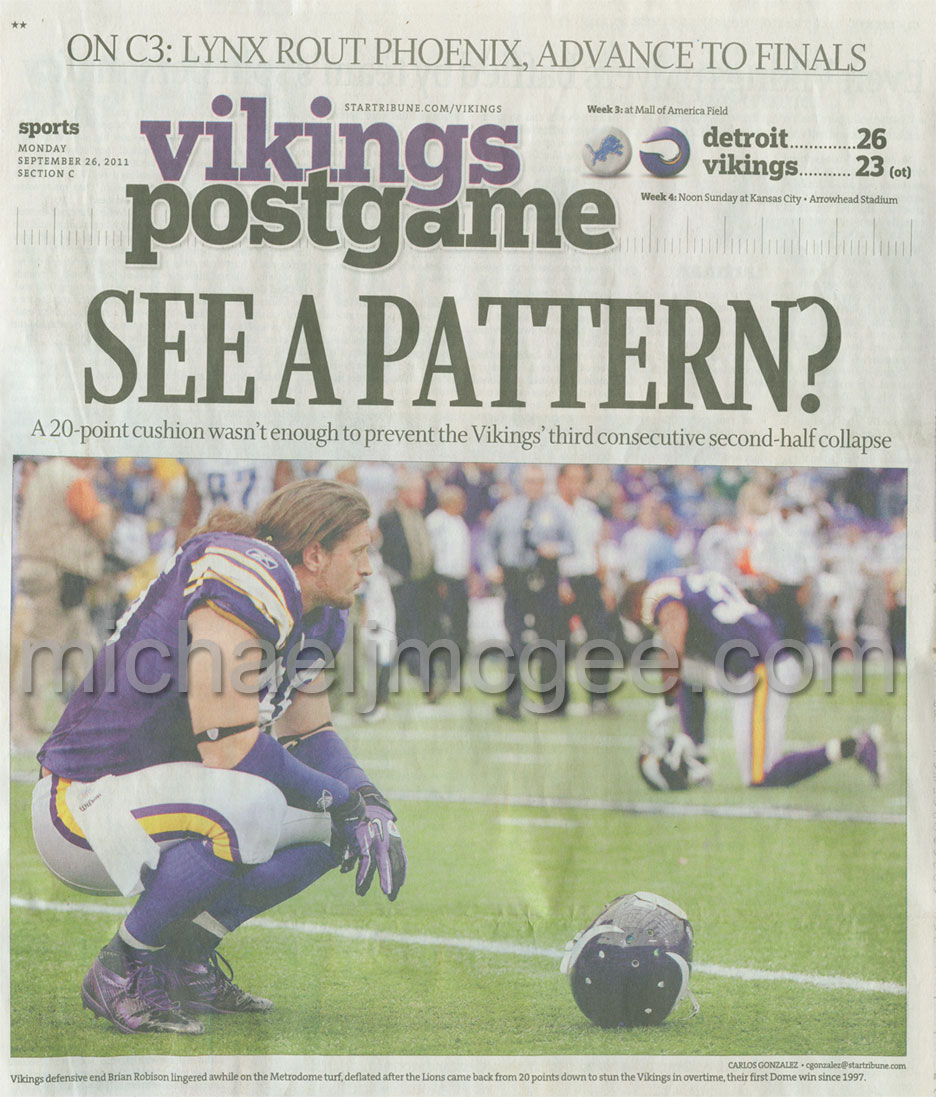 A wet cold day in downtown Minneapolis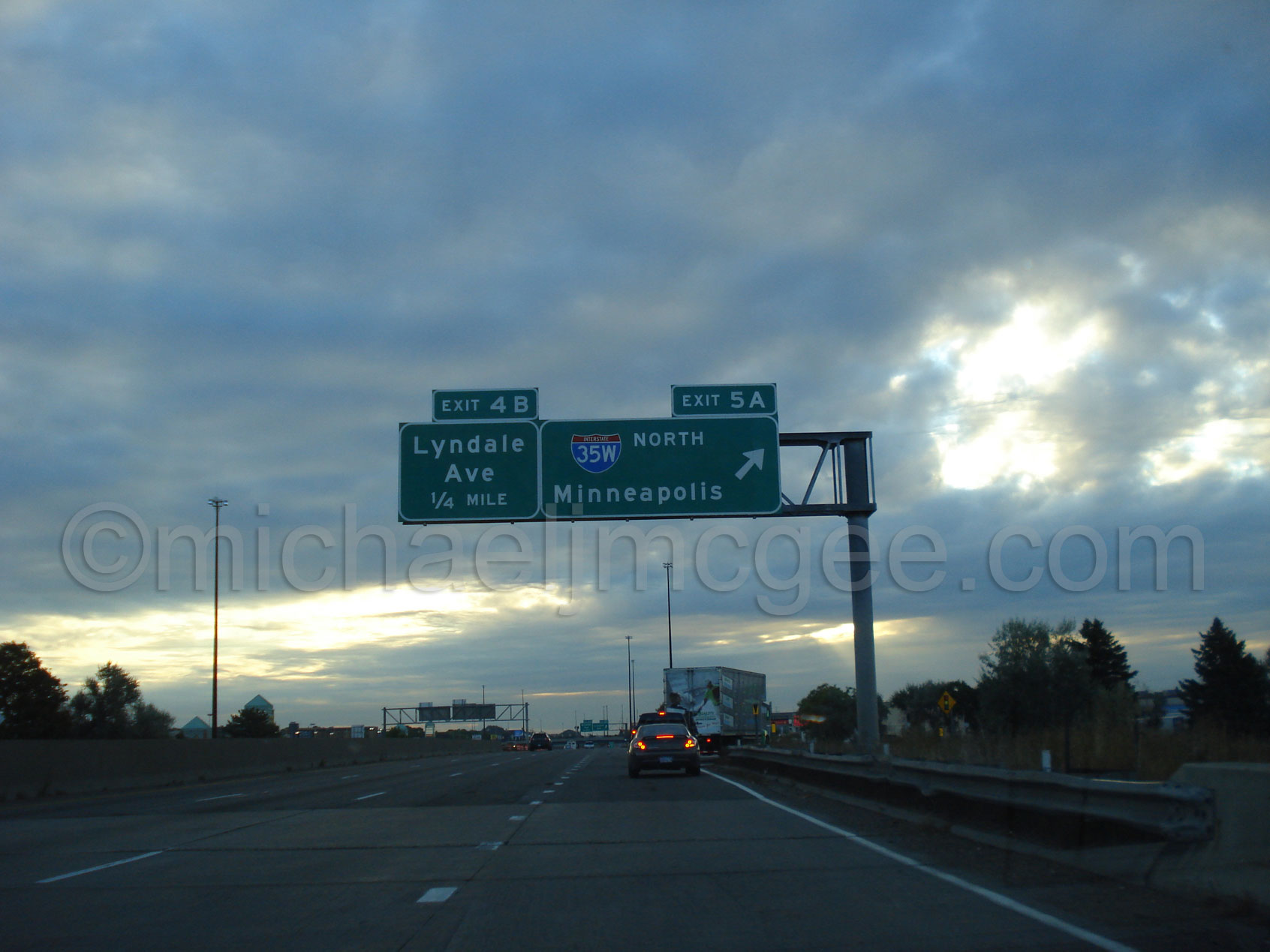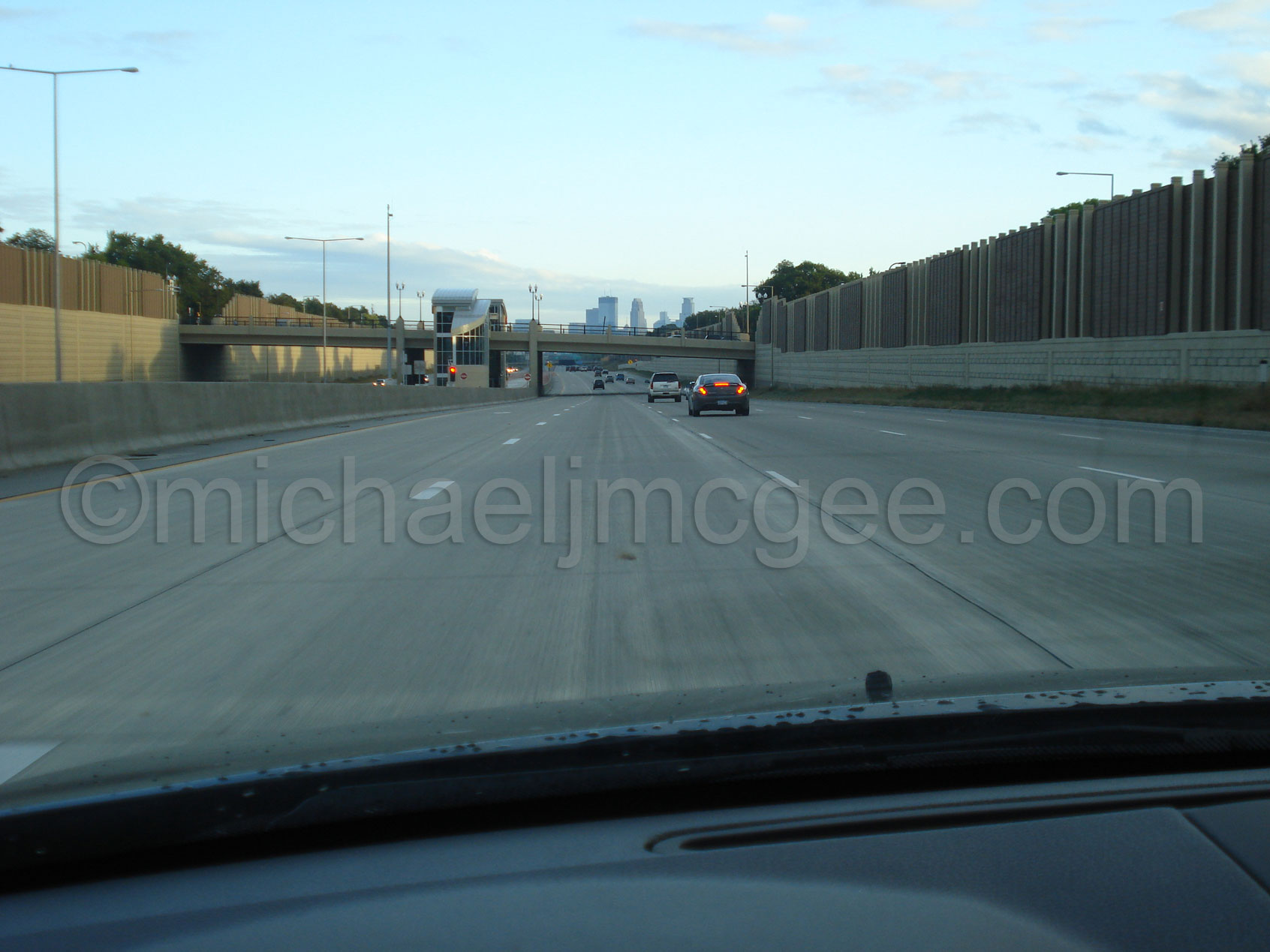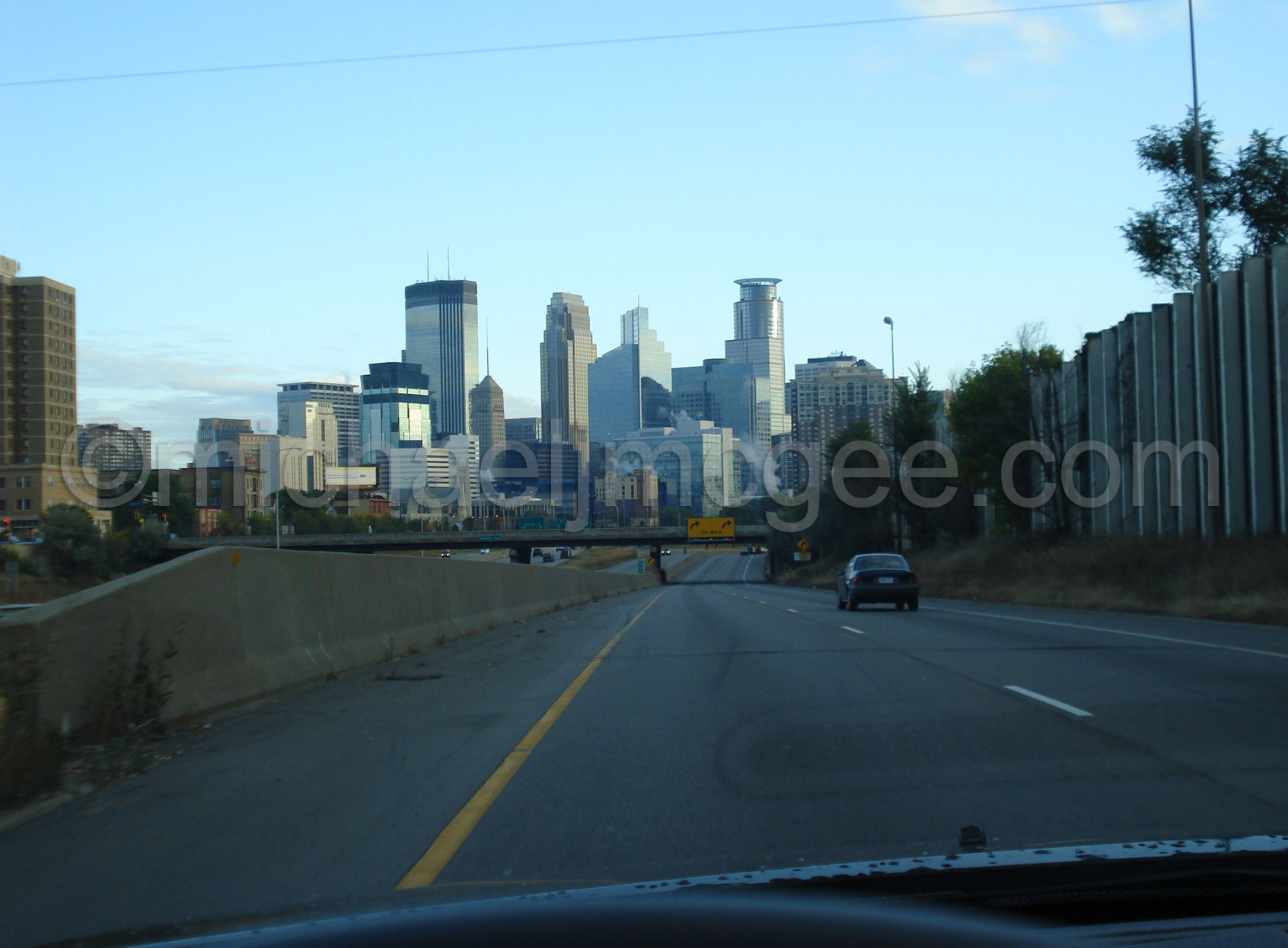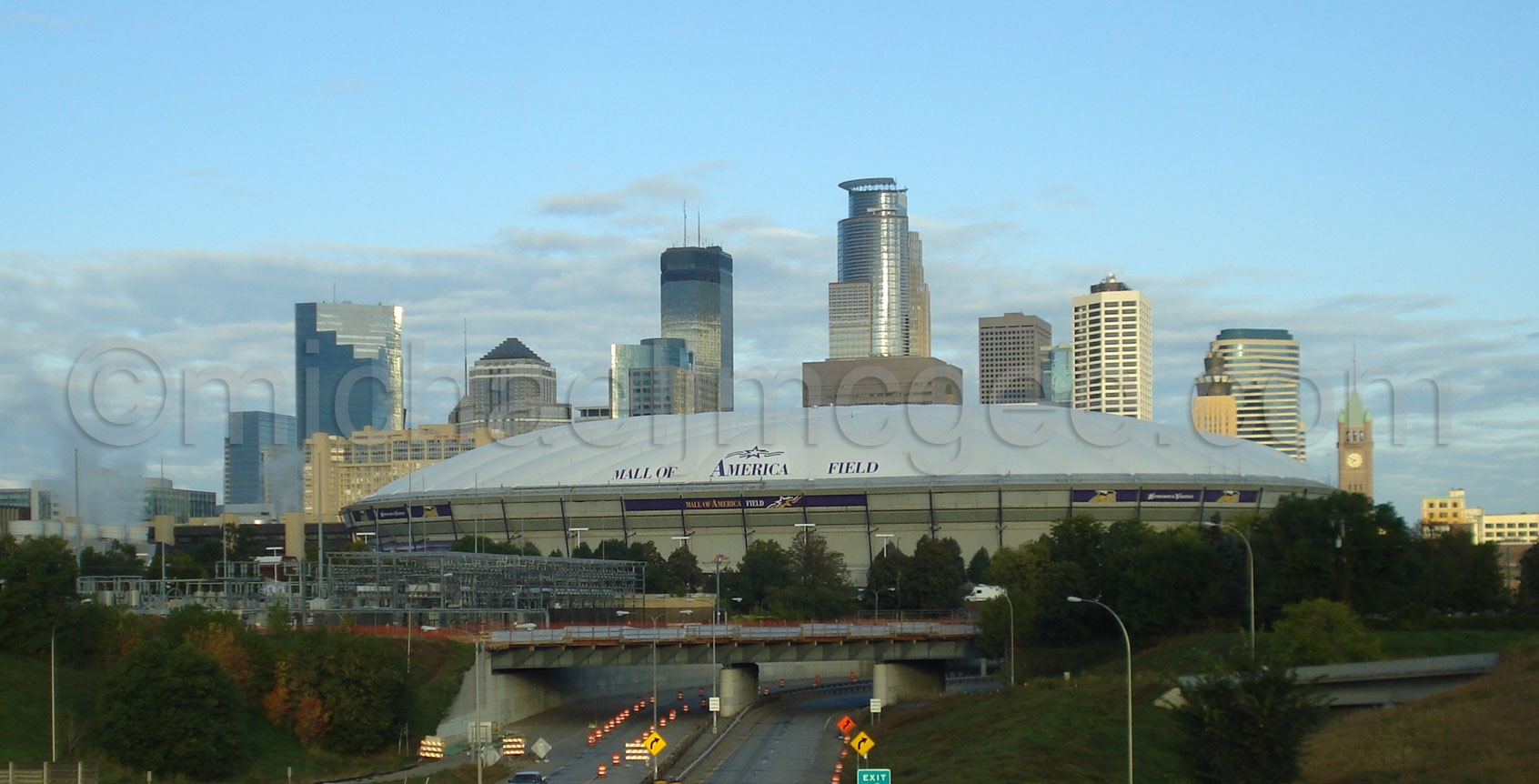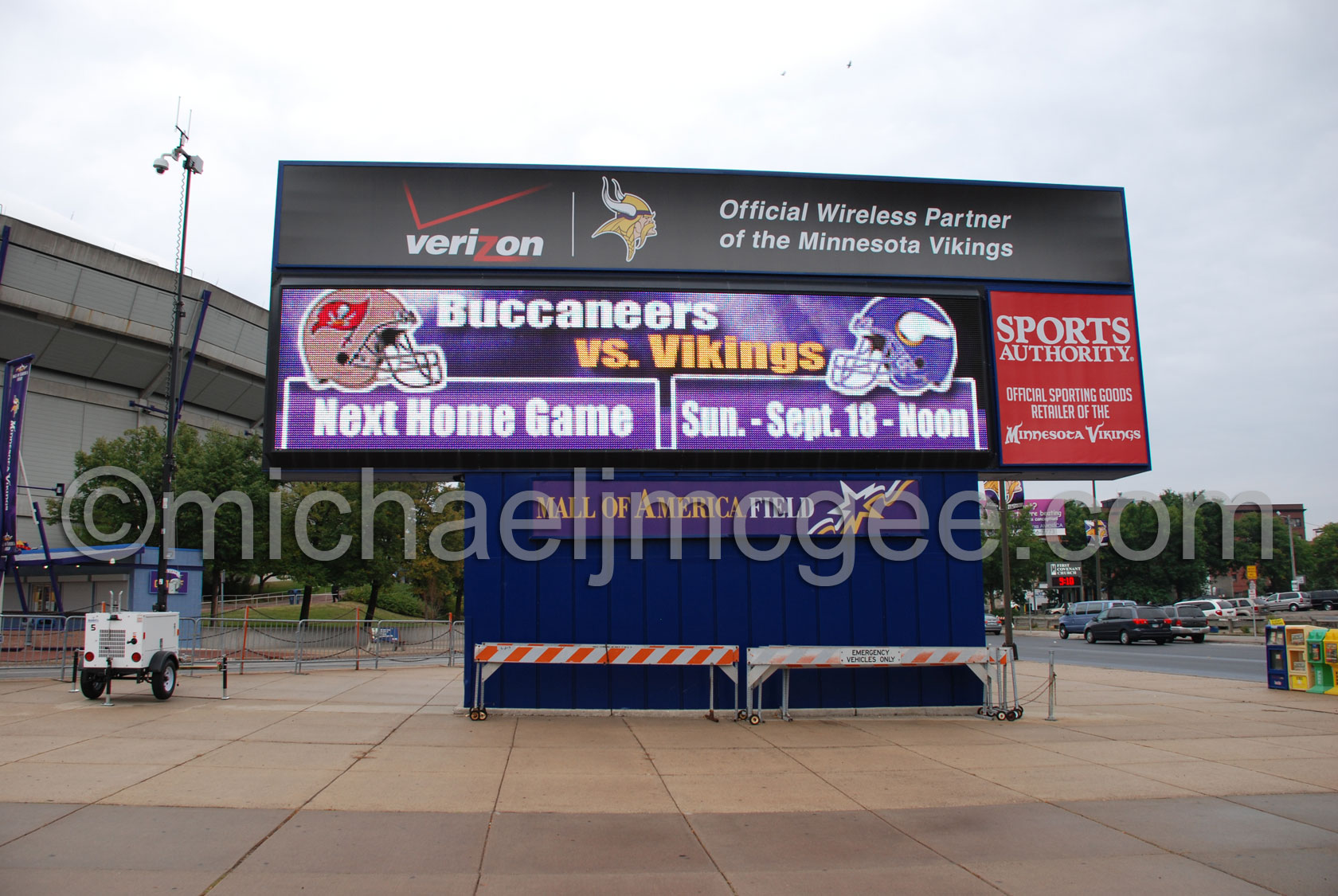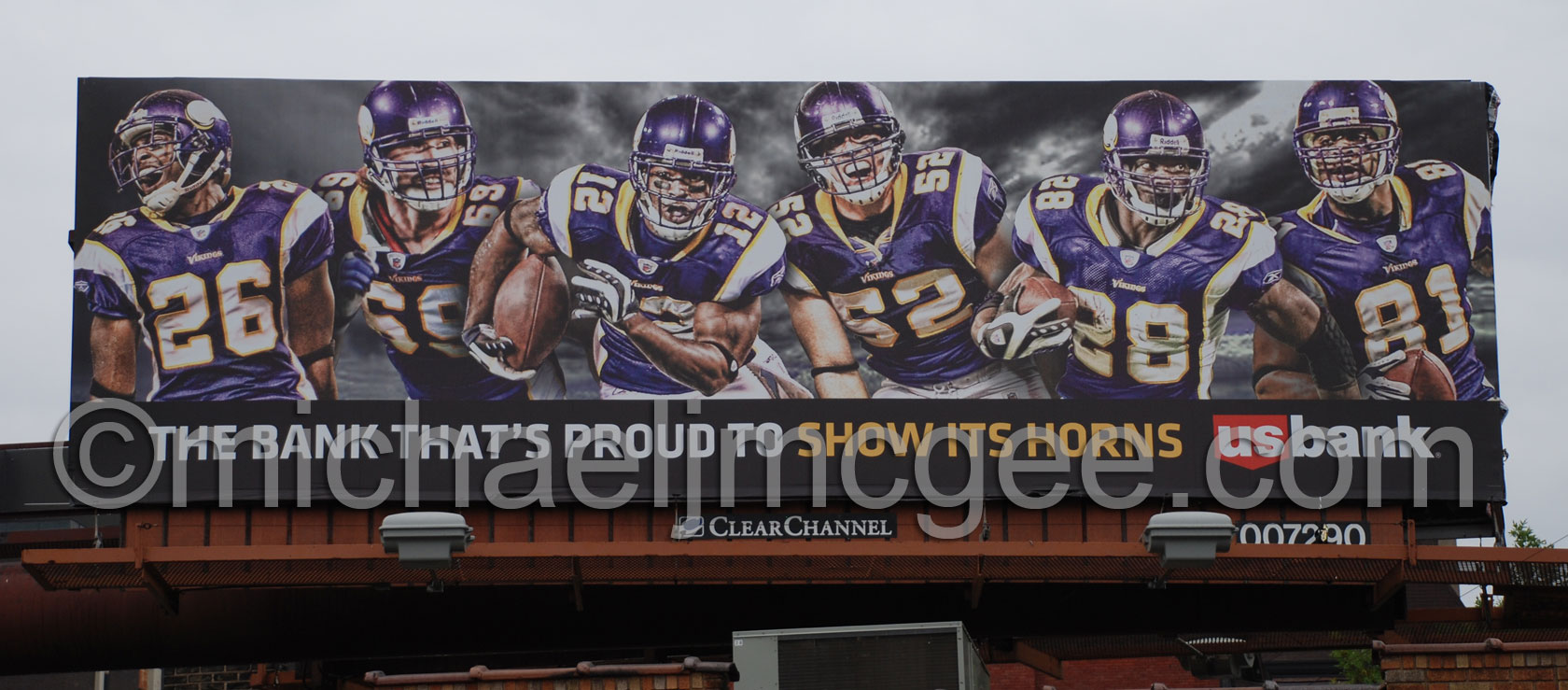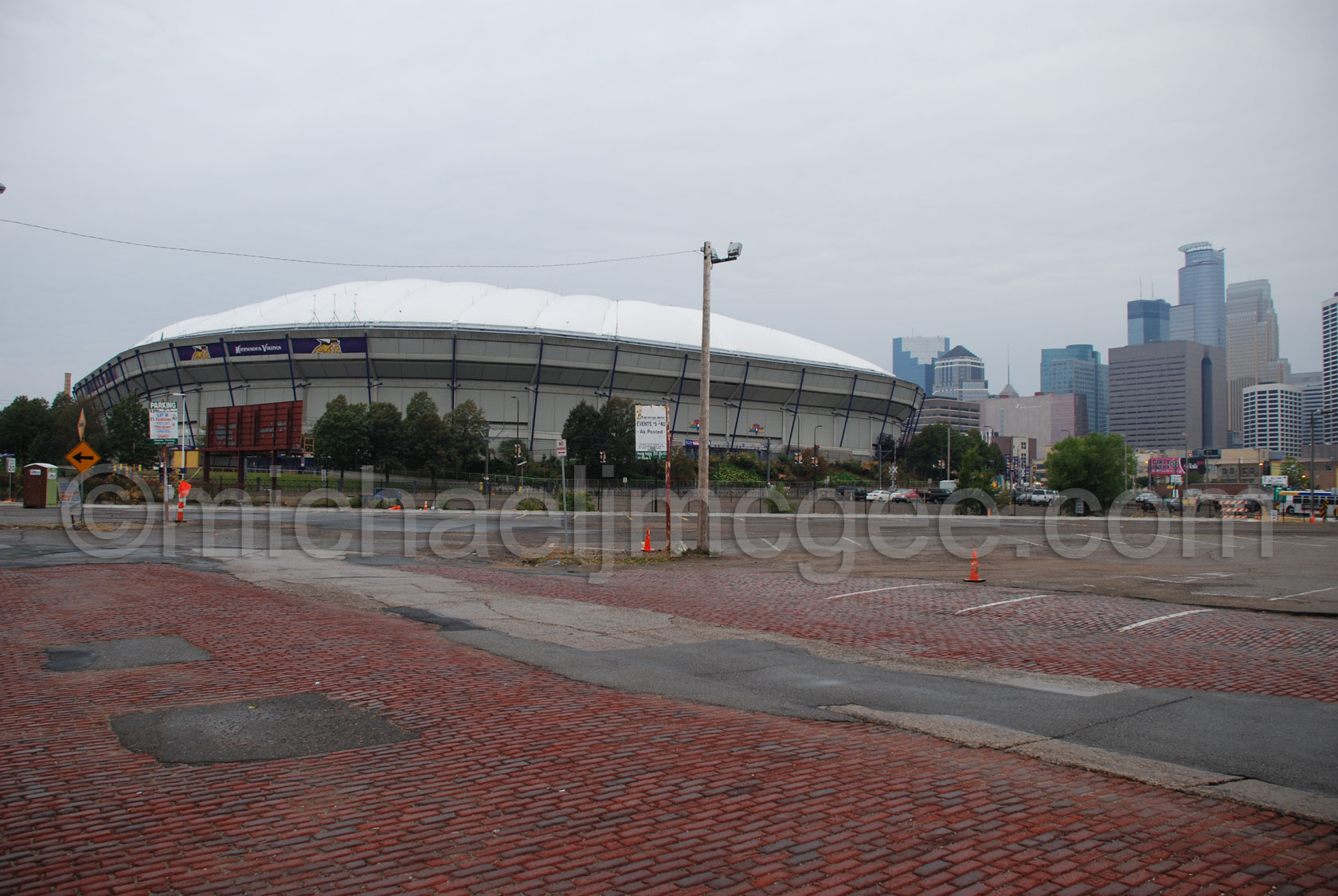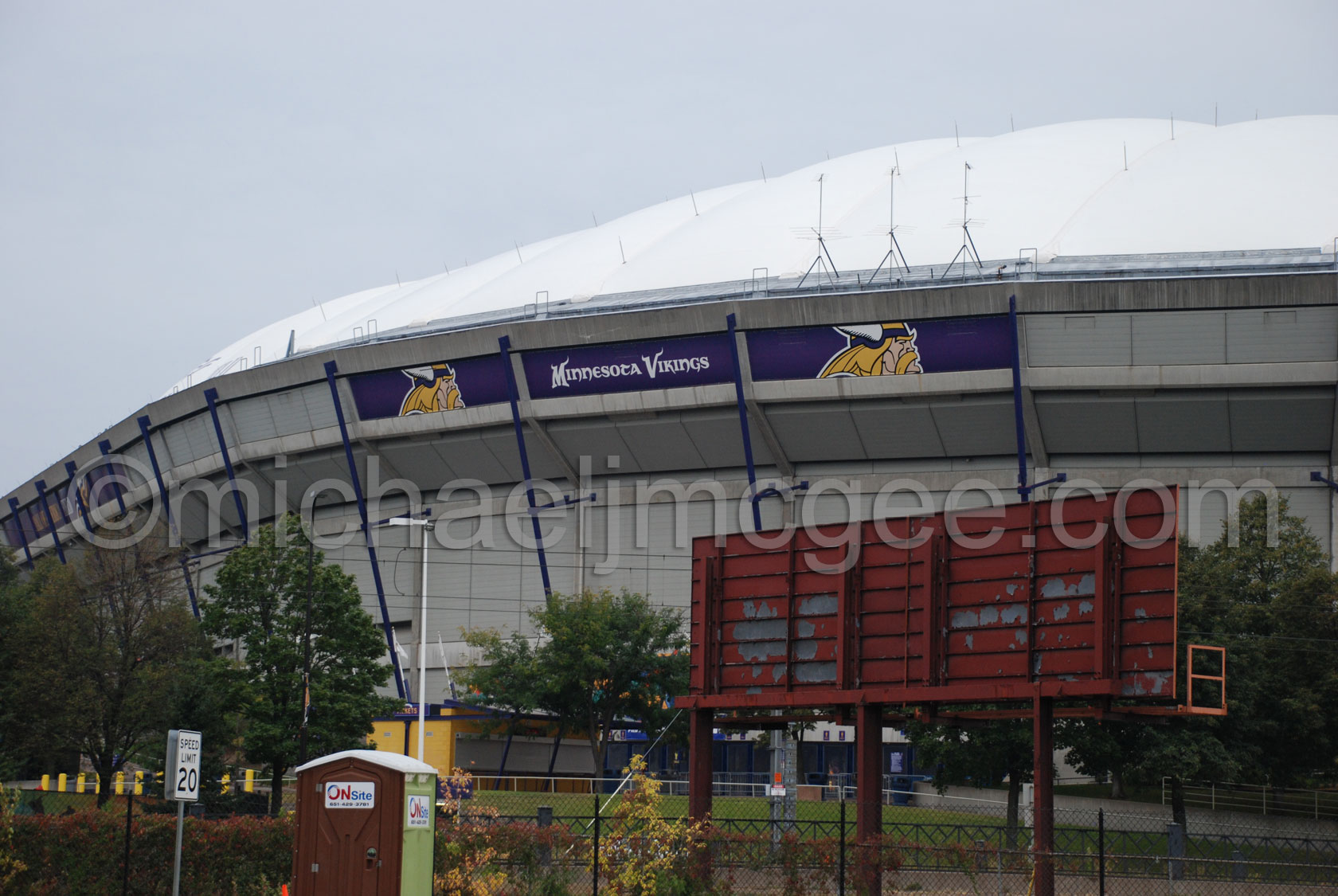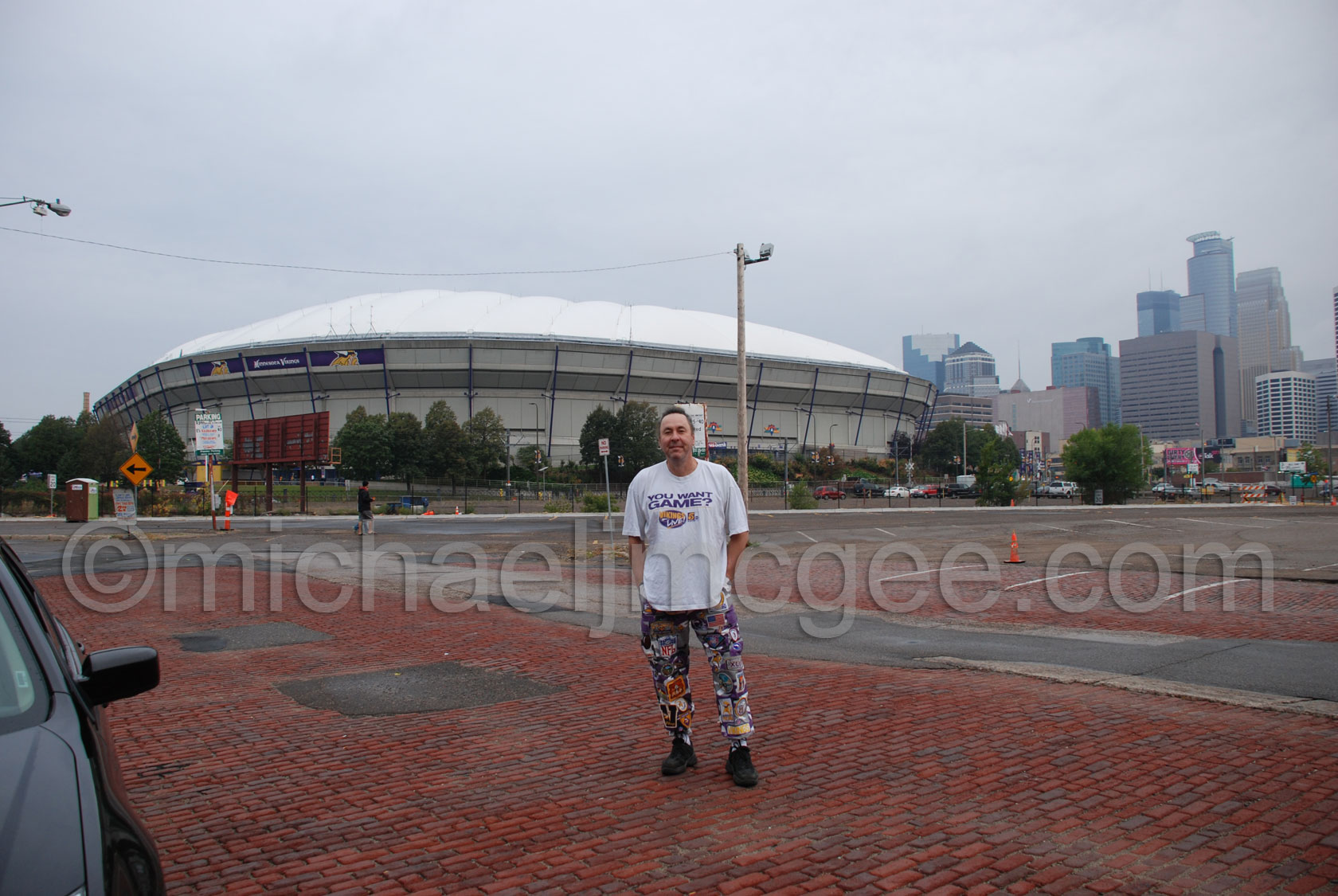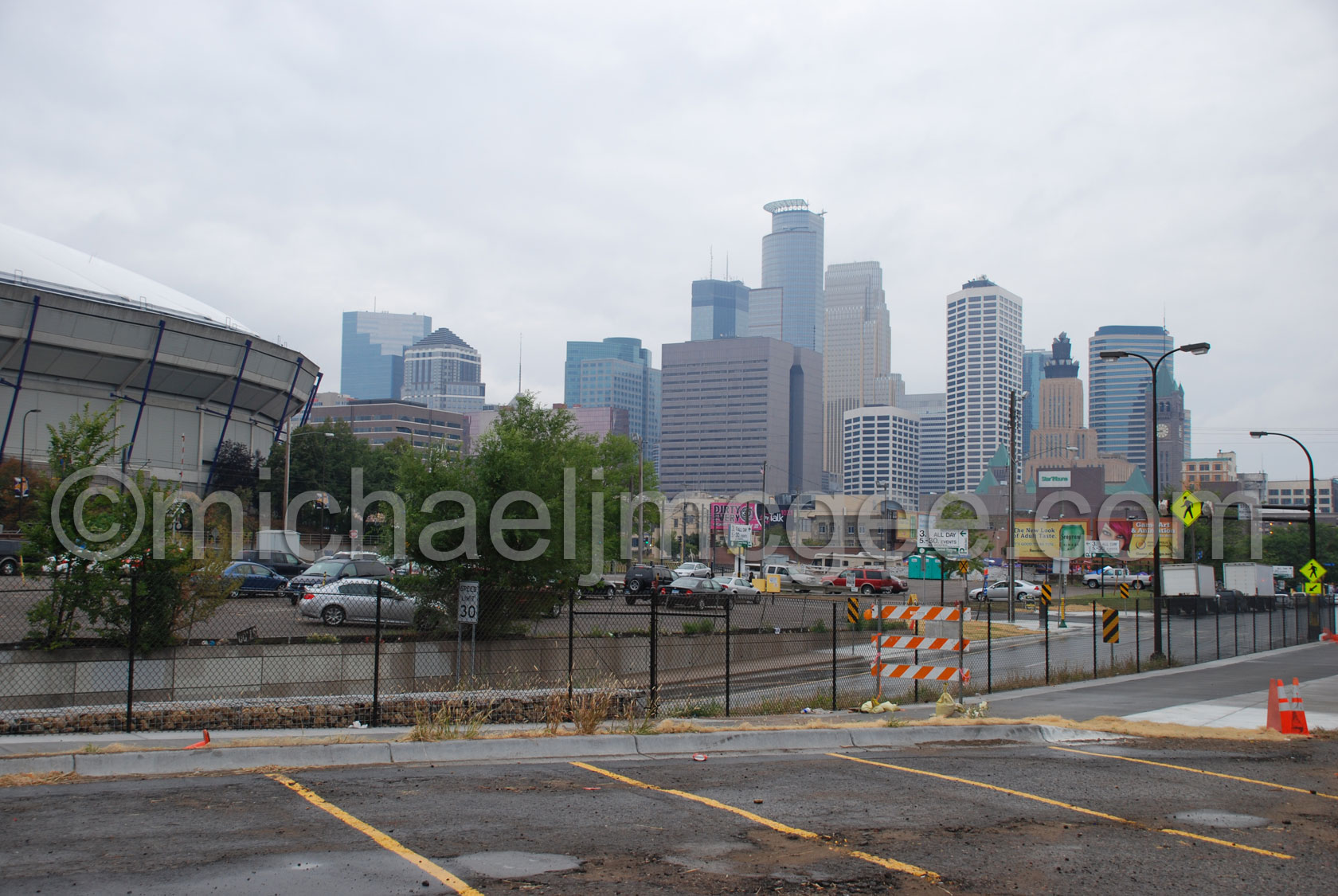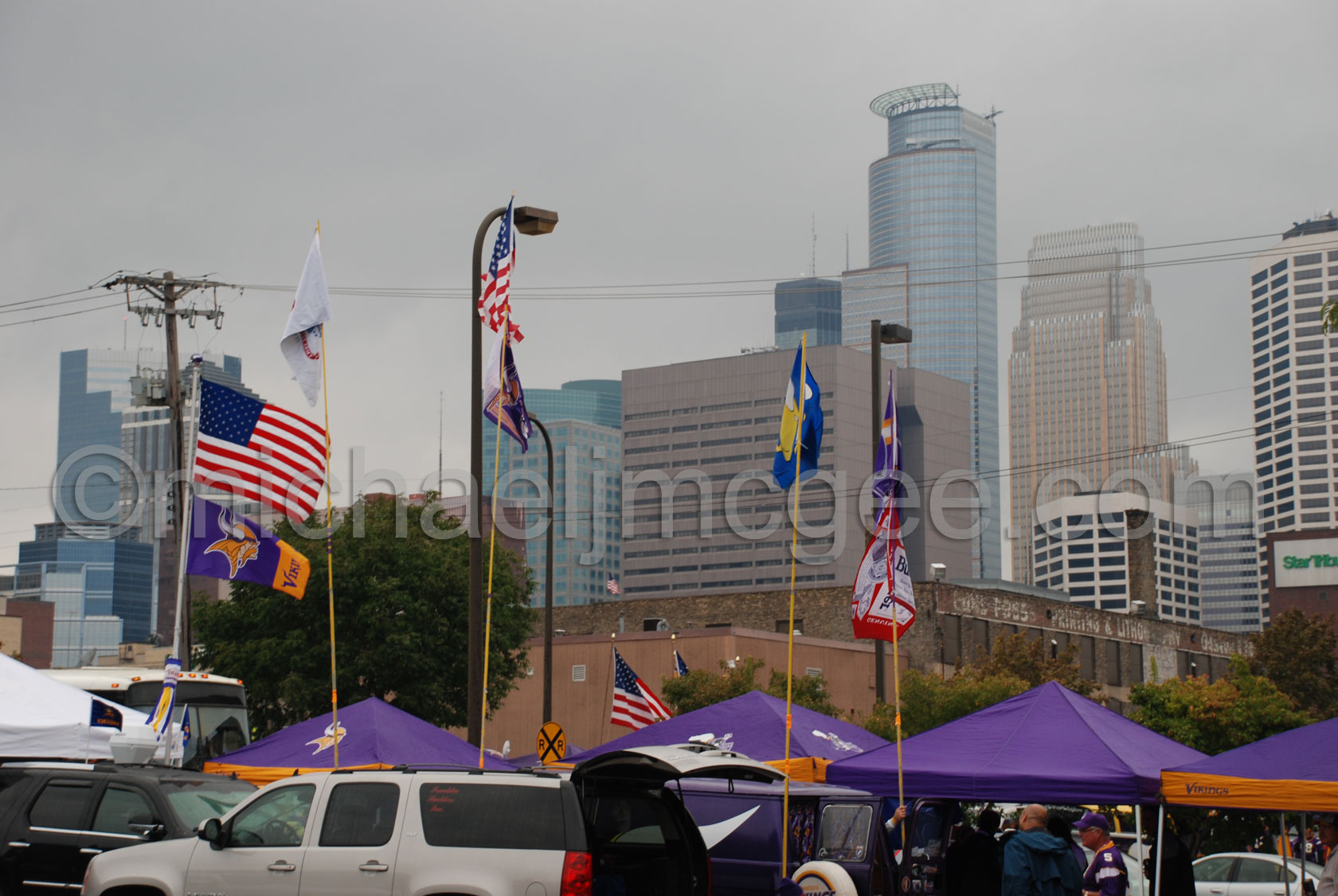 Tailgating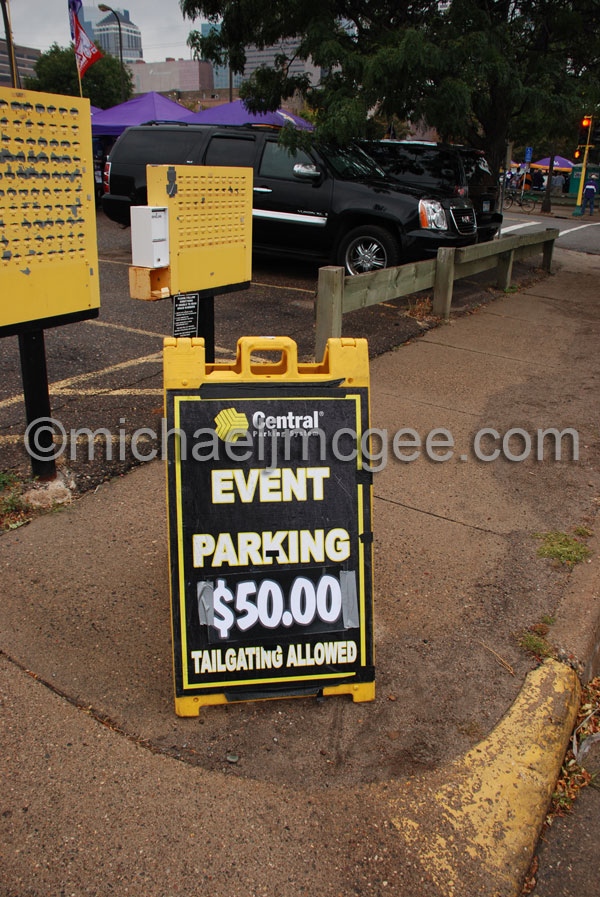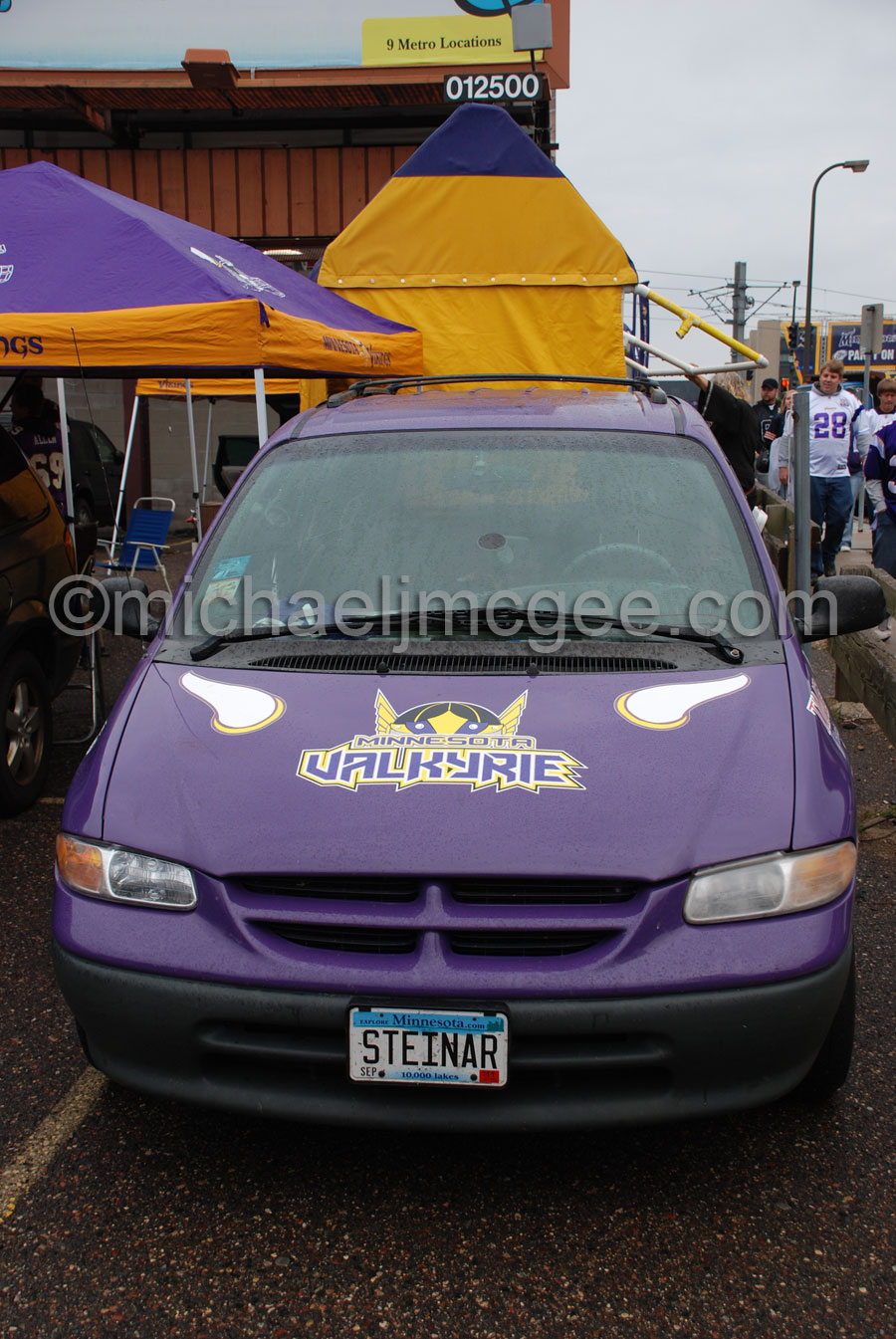 One of the surrounding Metrodome lots...Ouch!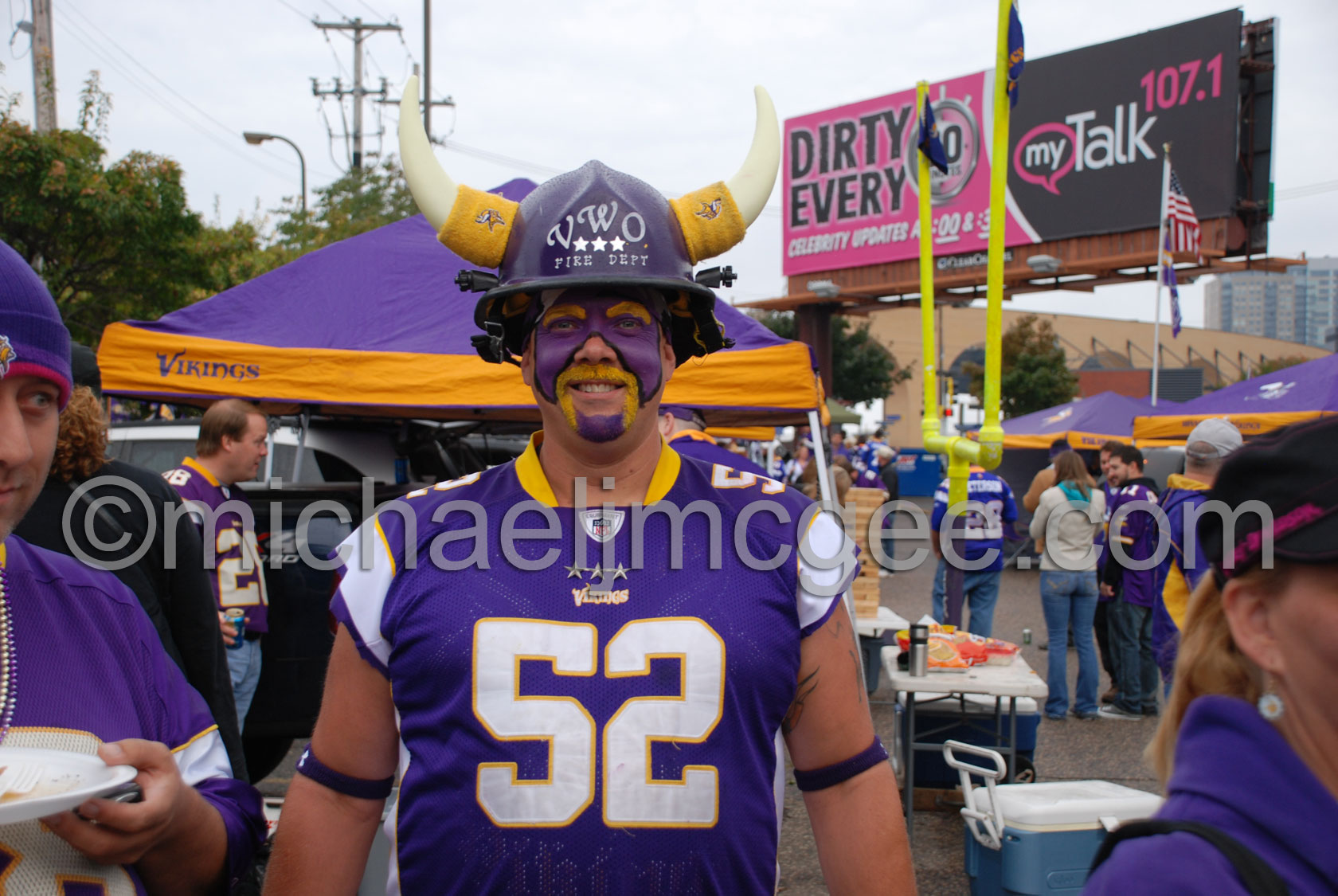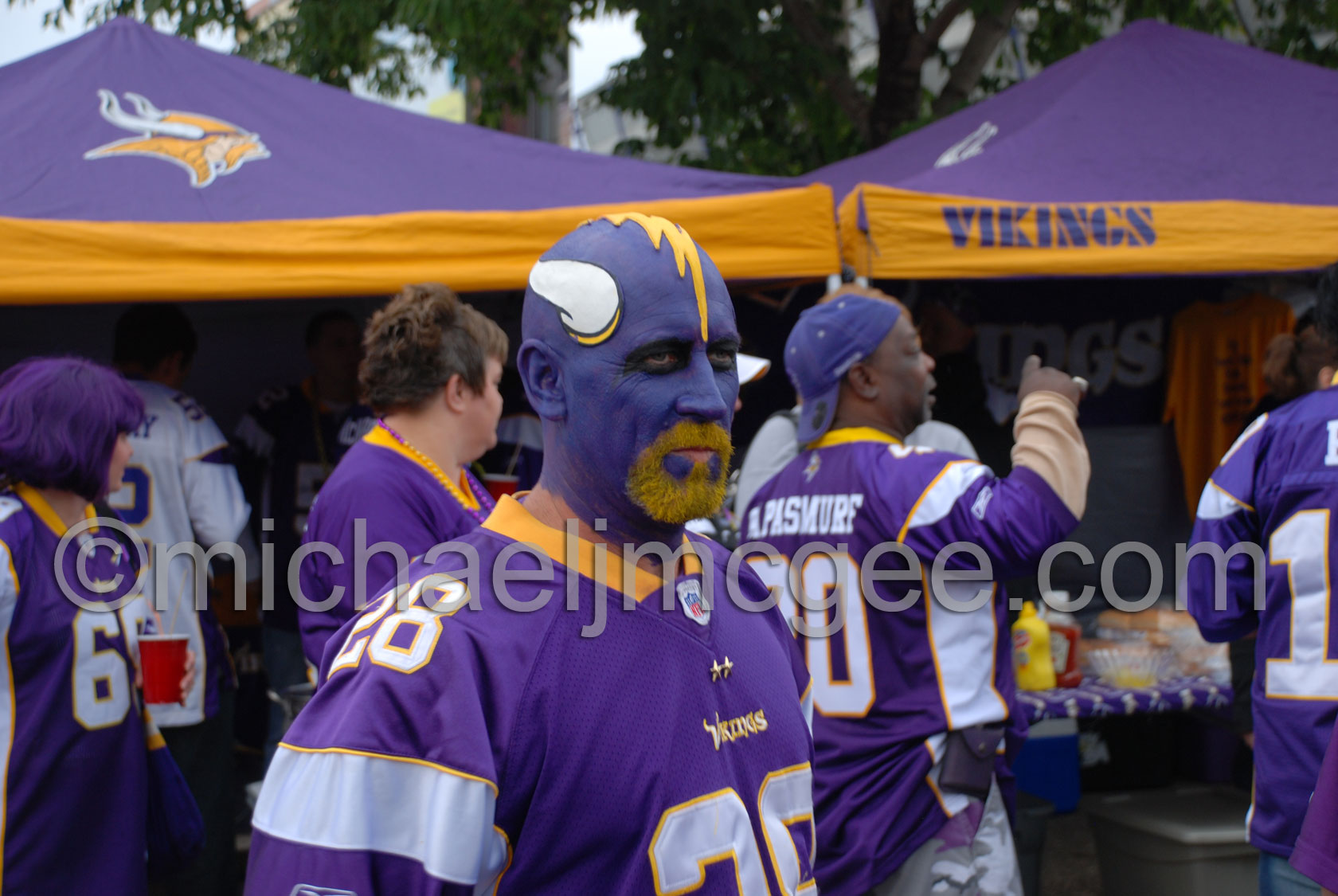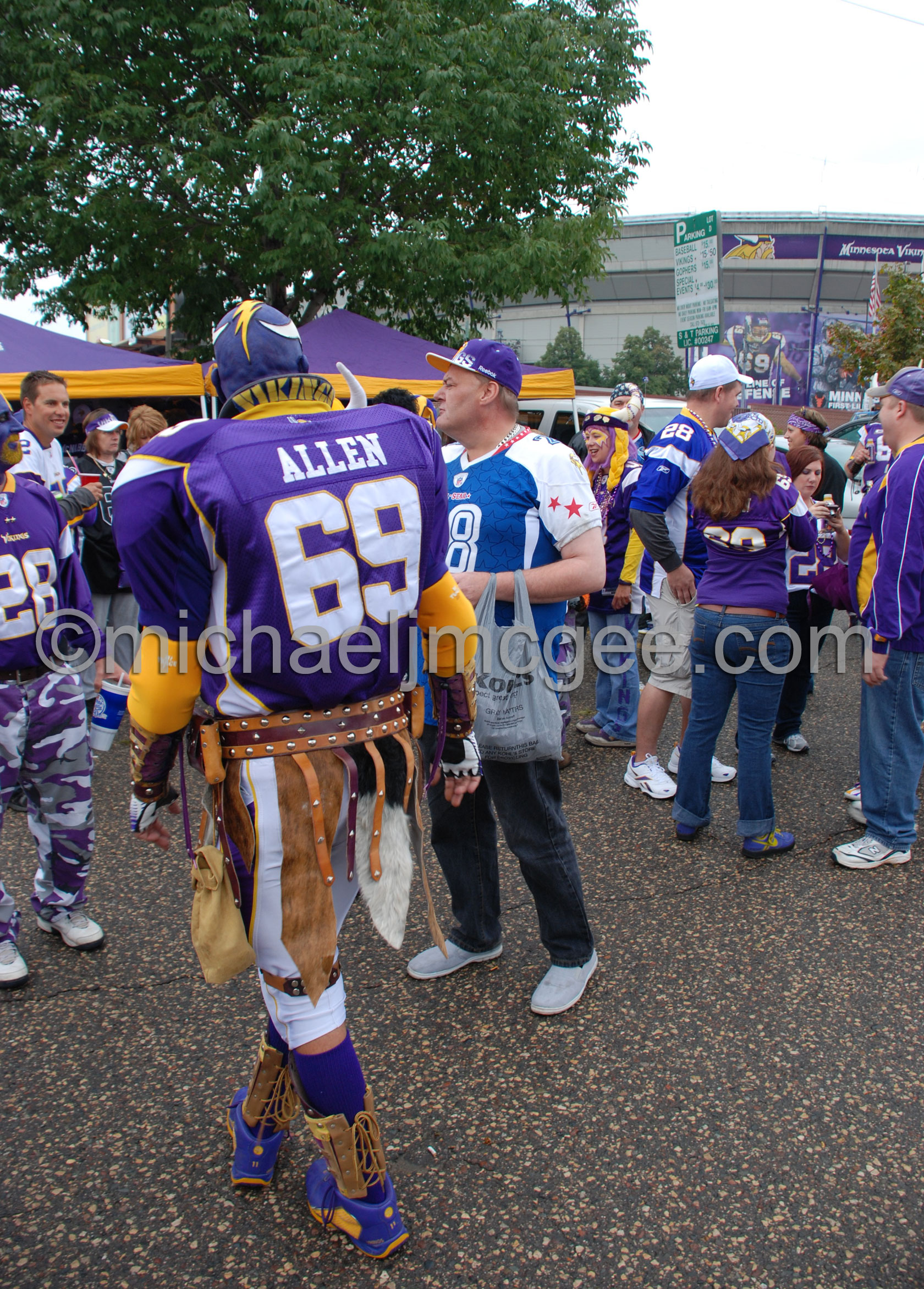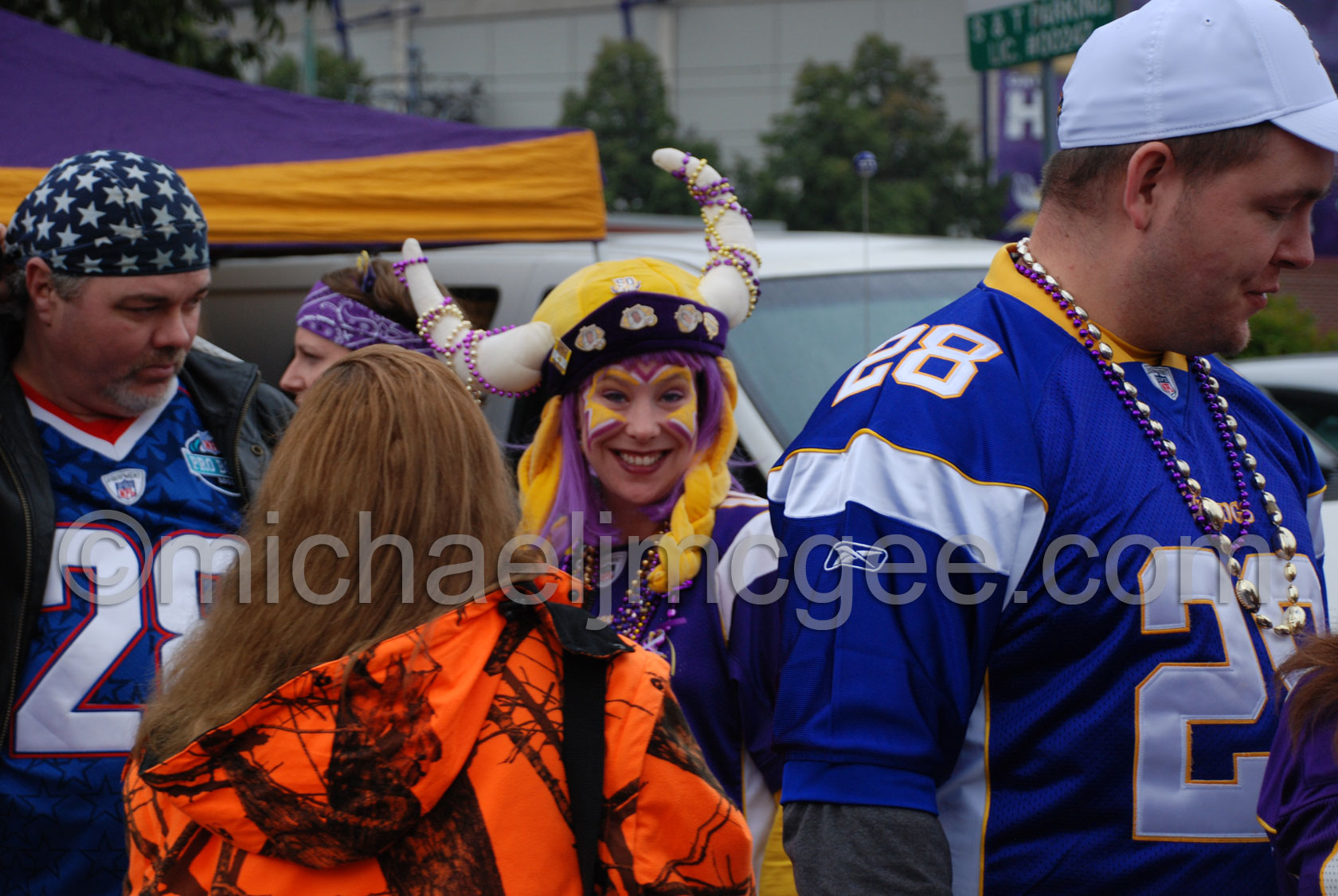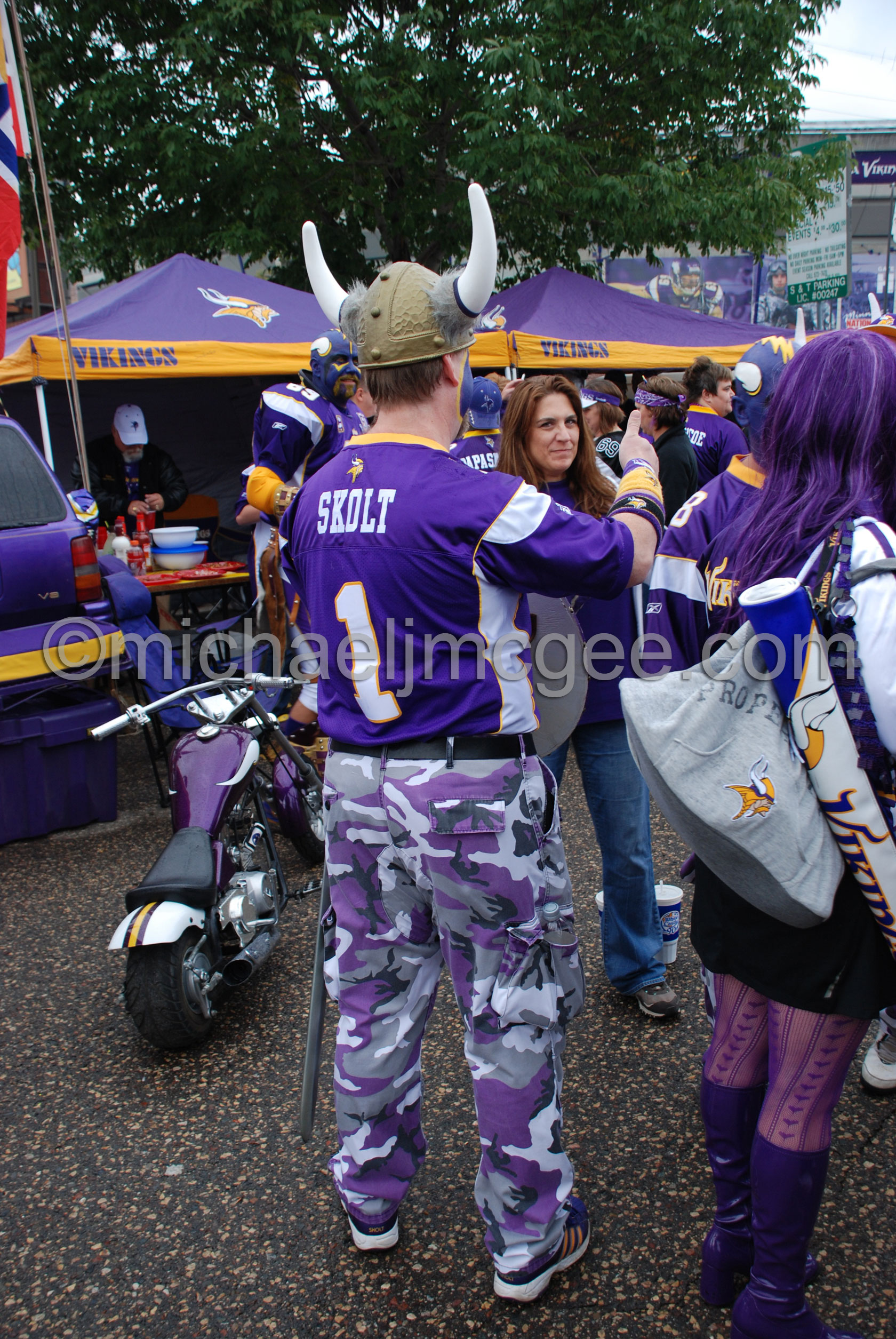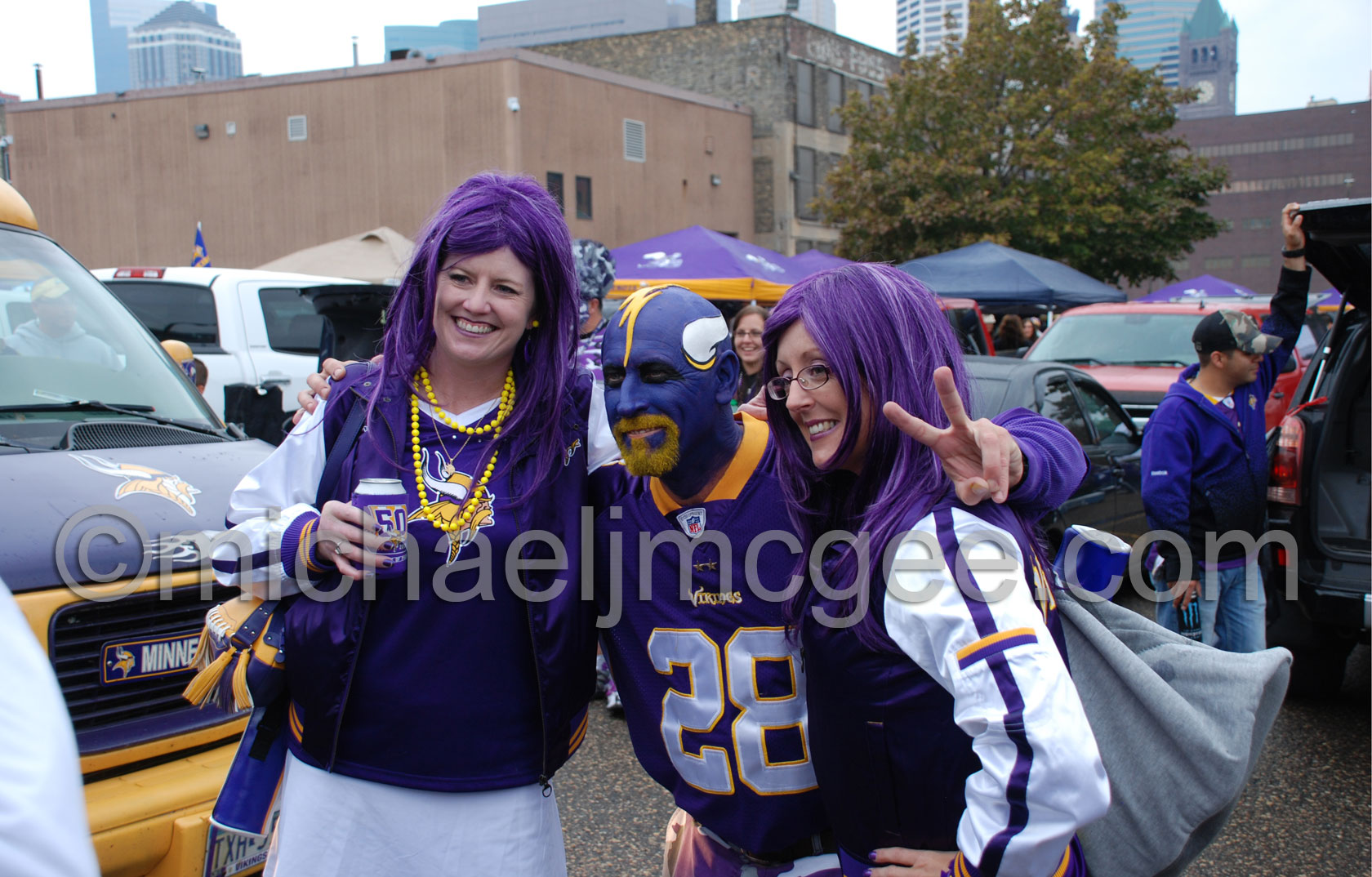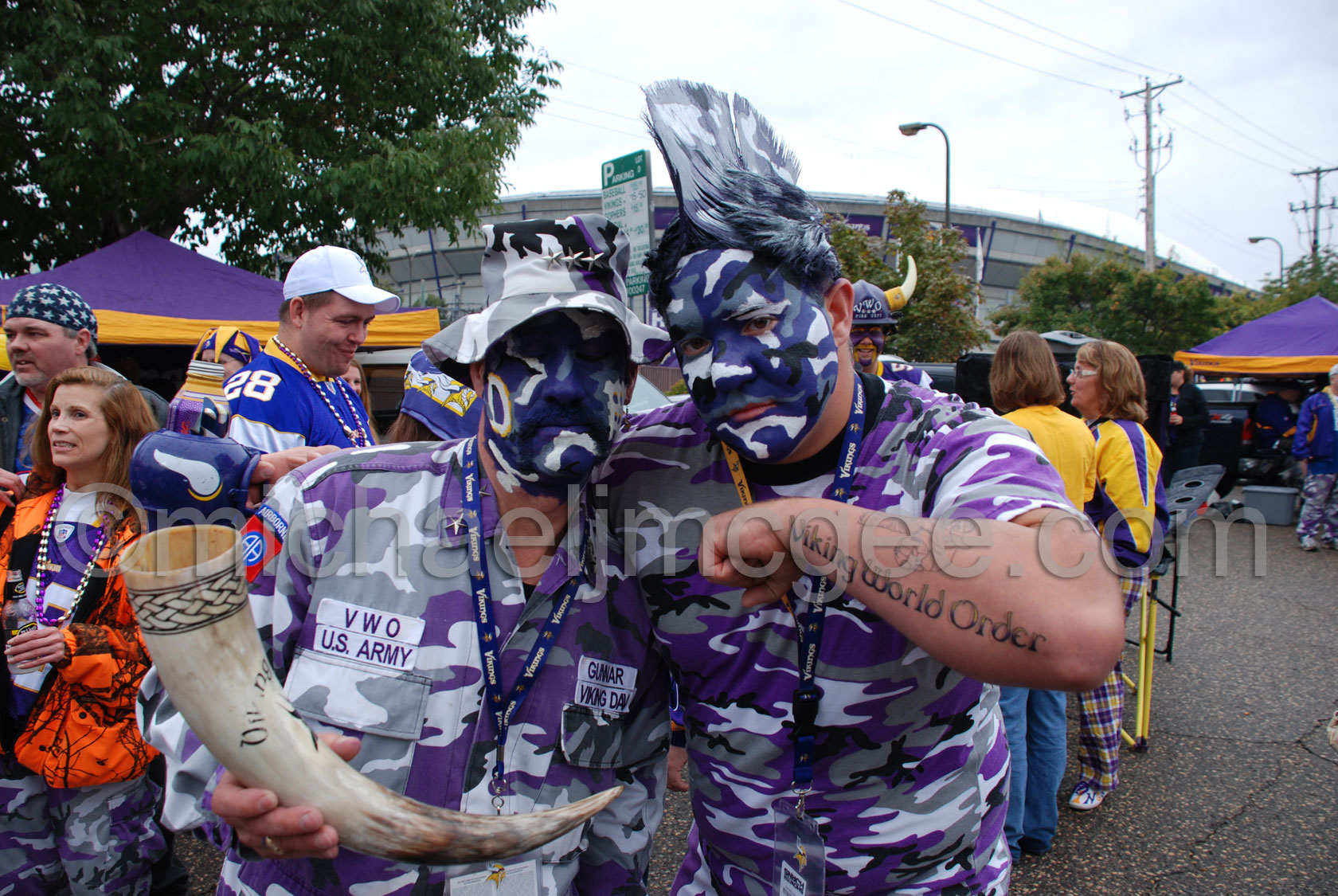 Metrodome Plaza West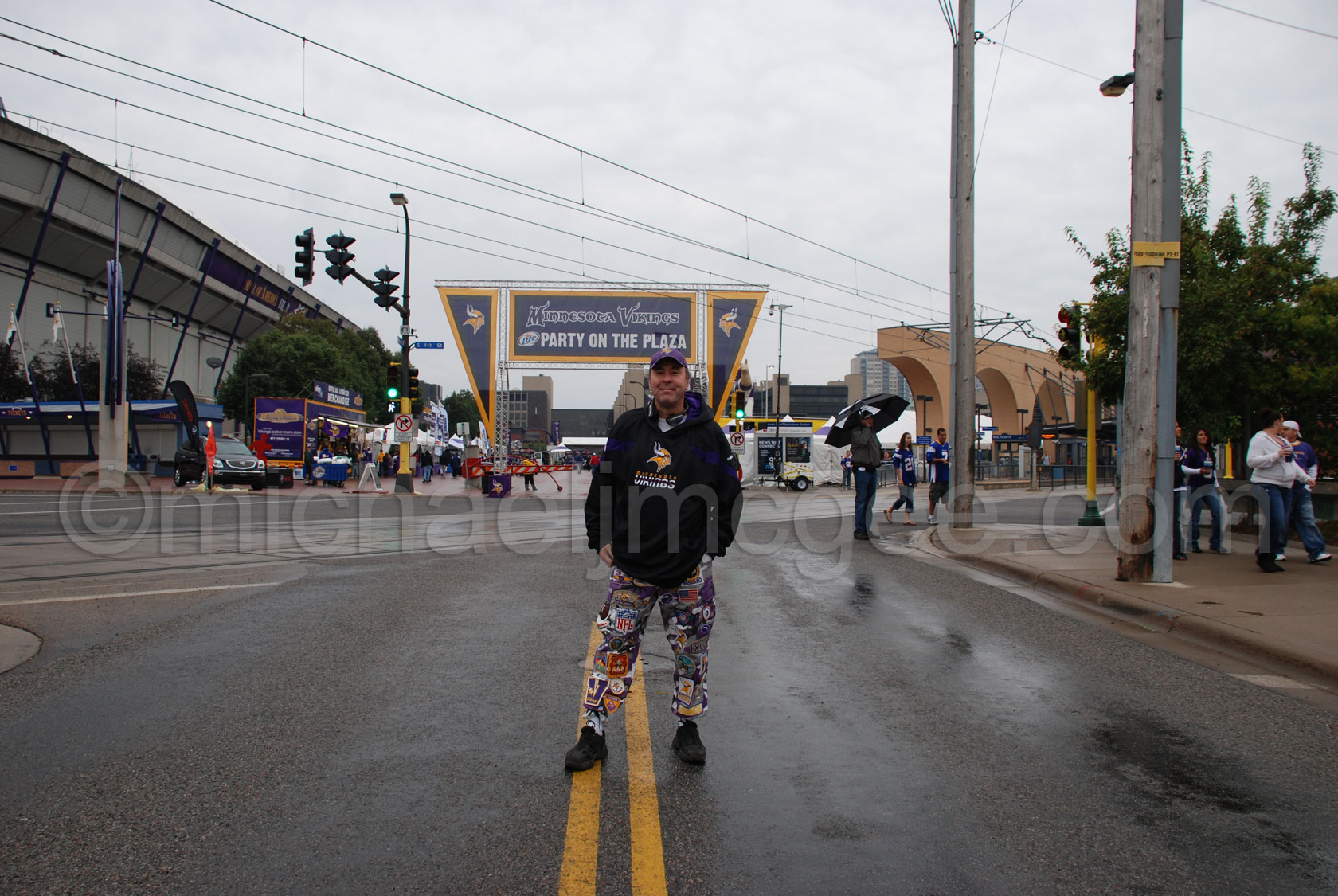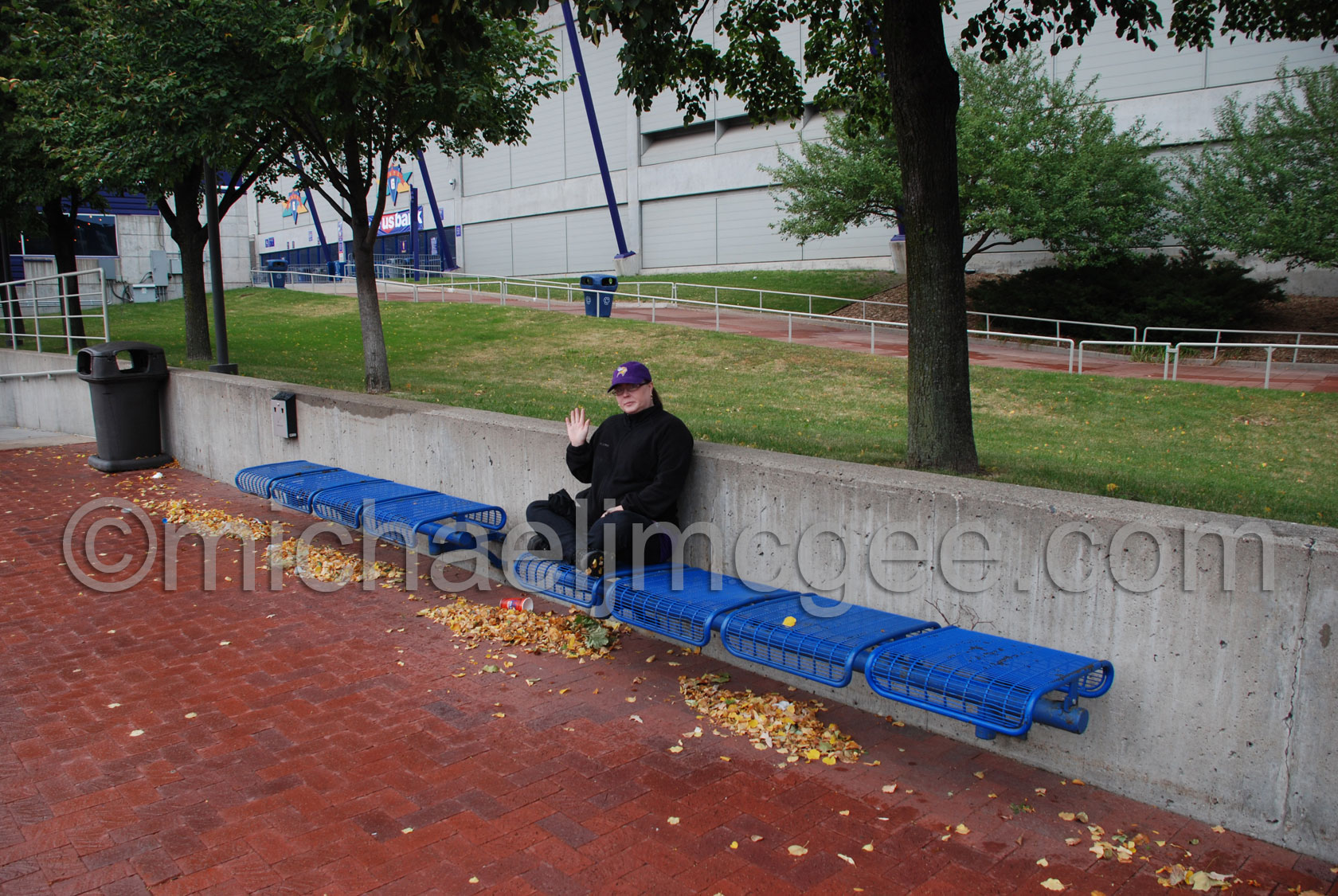 Rachel chillin'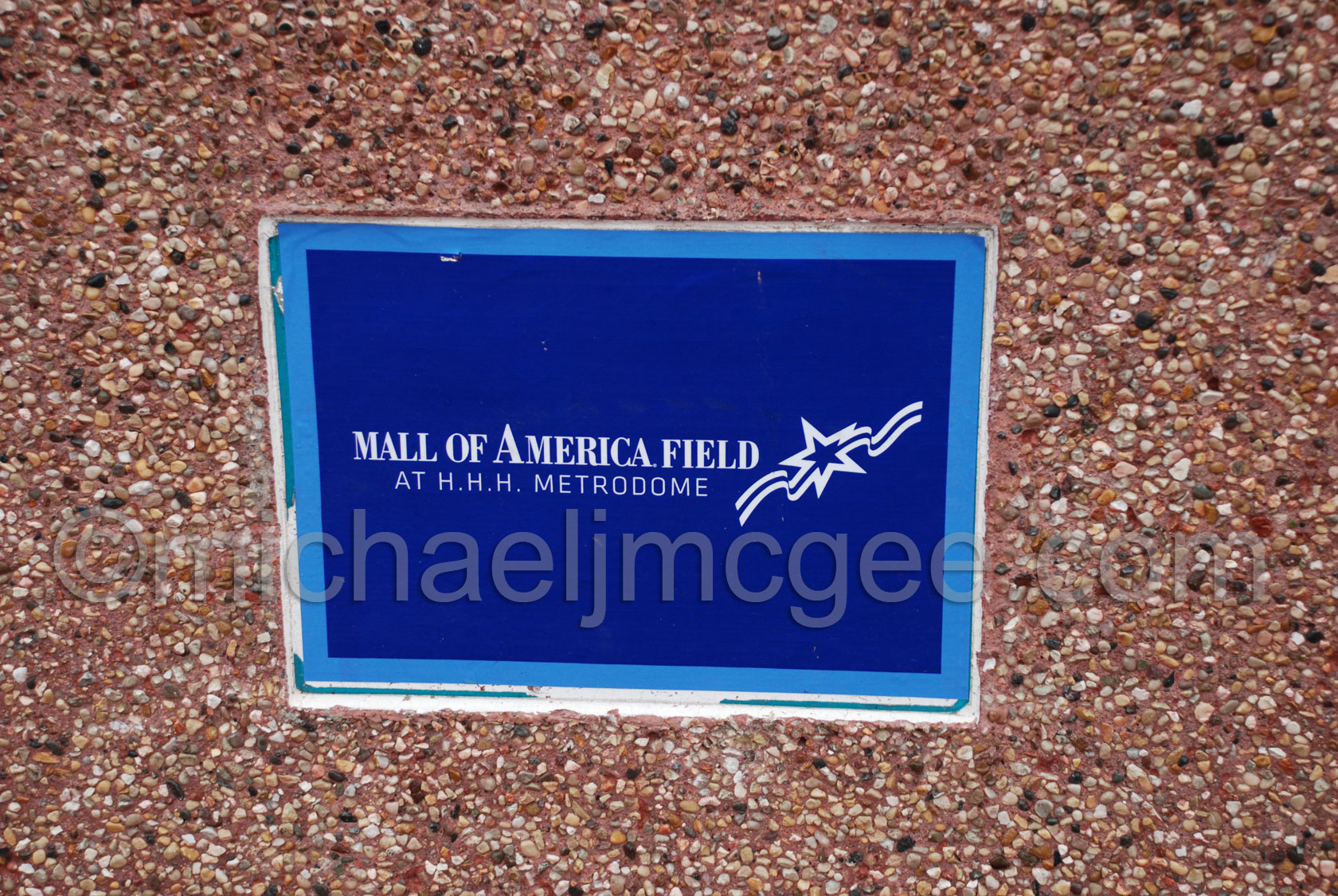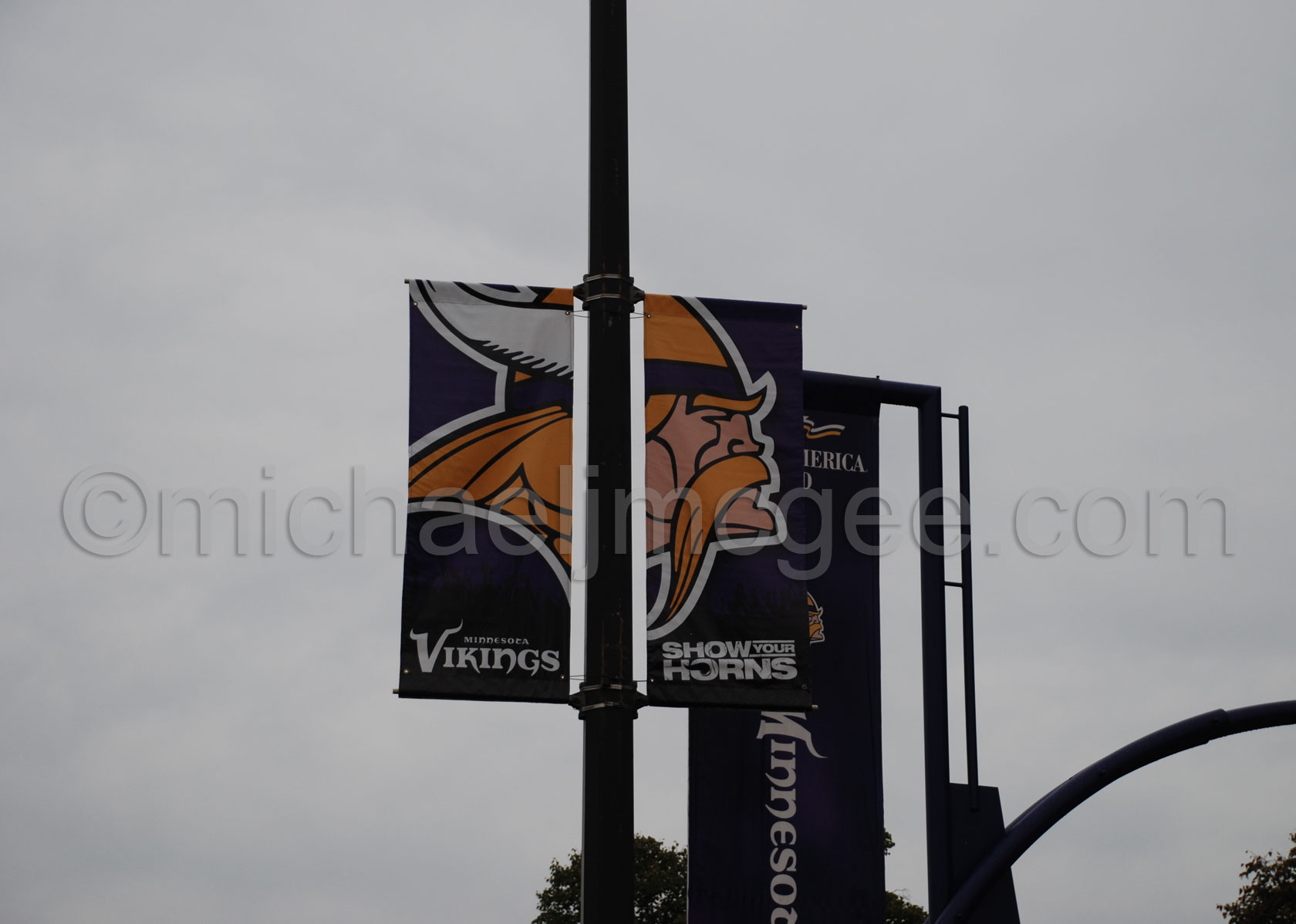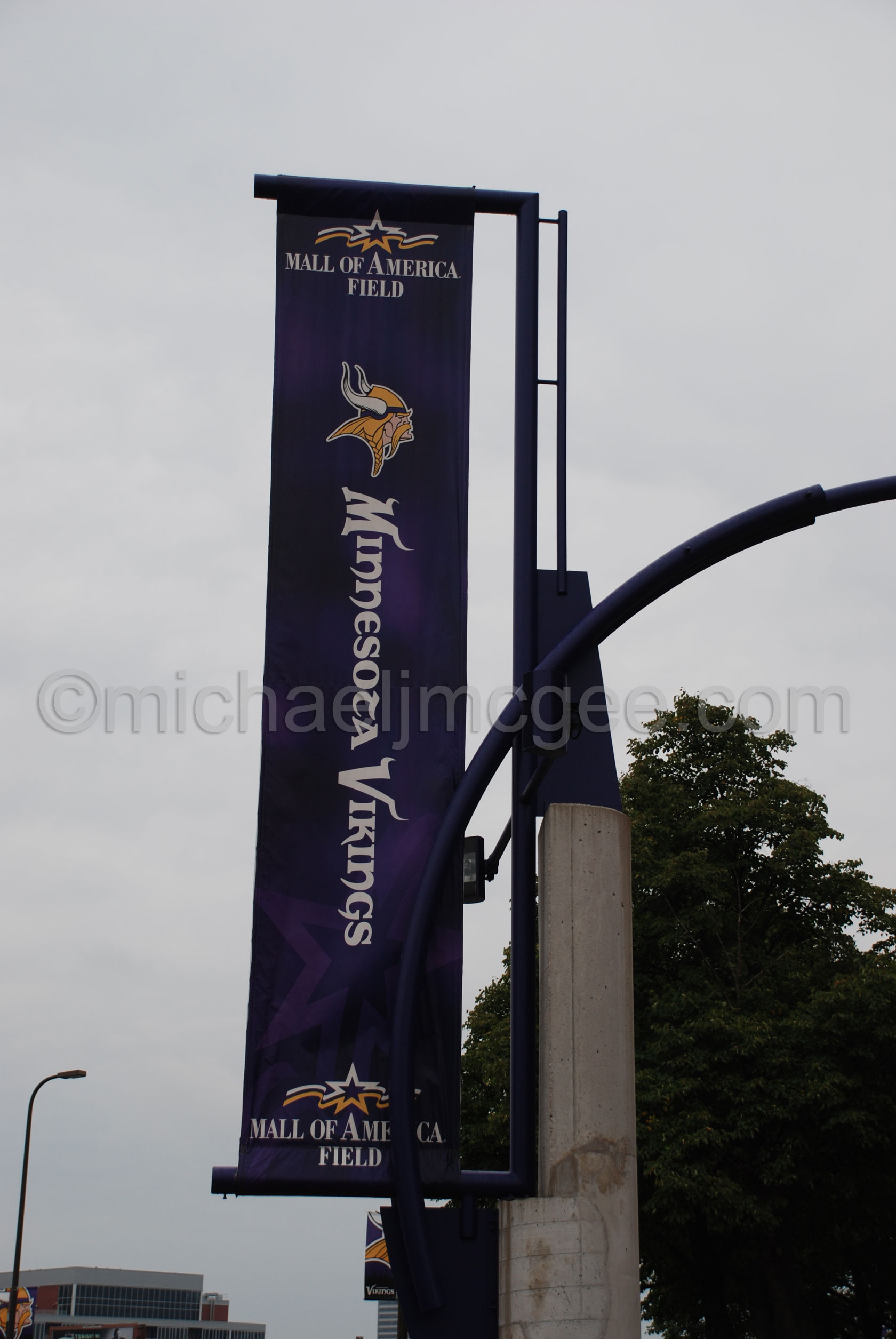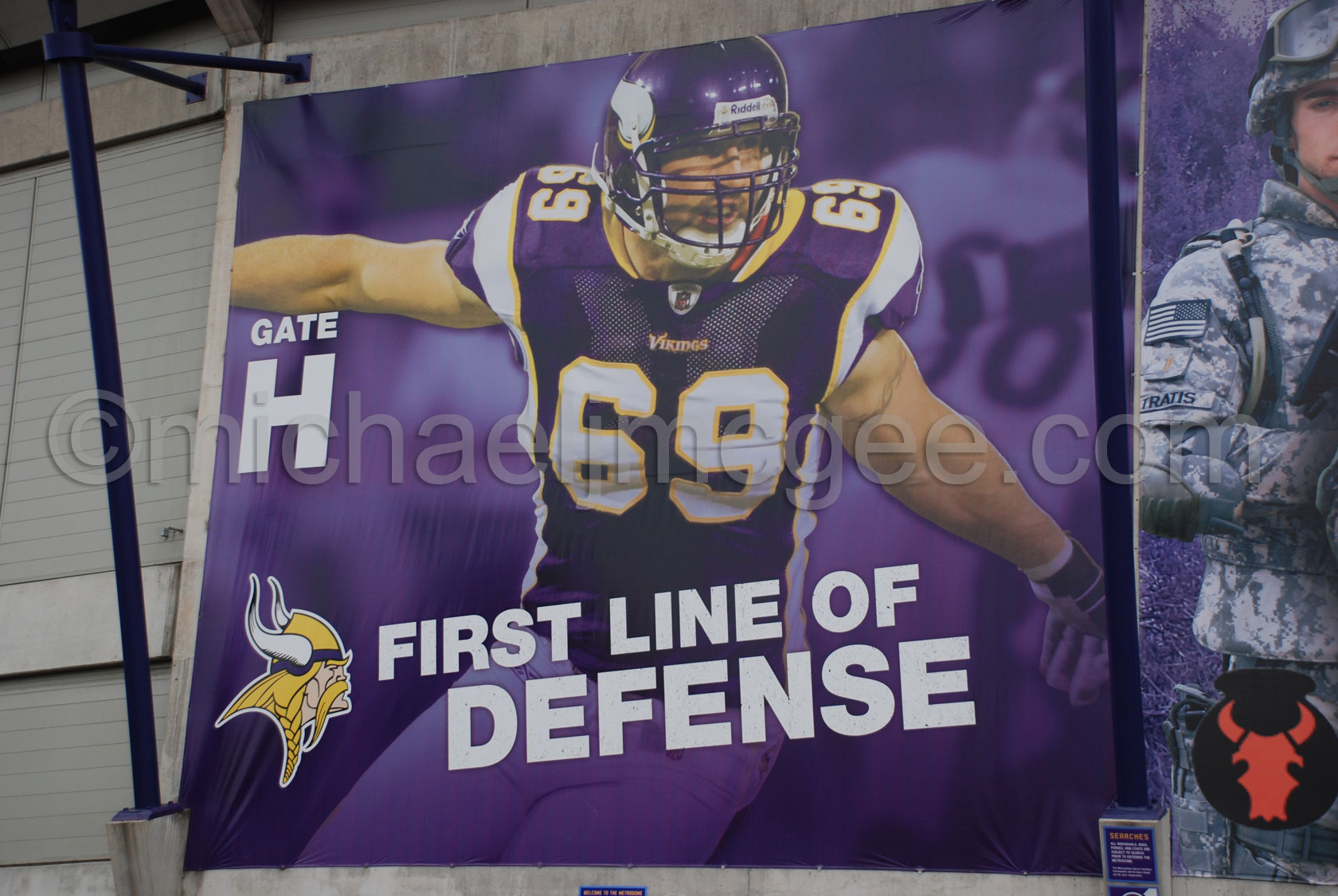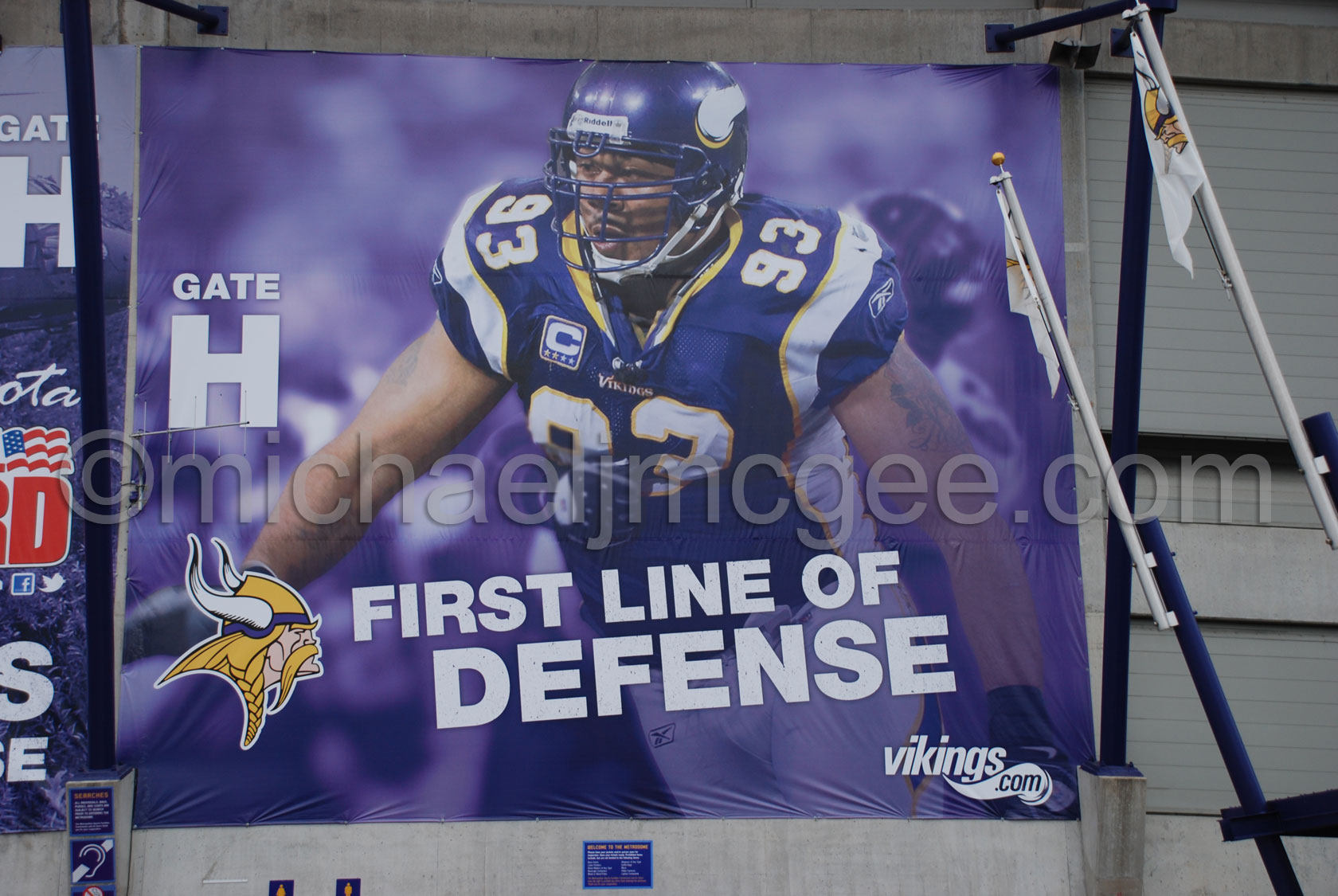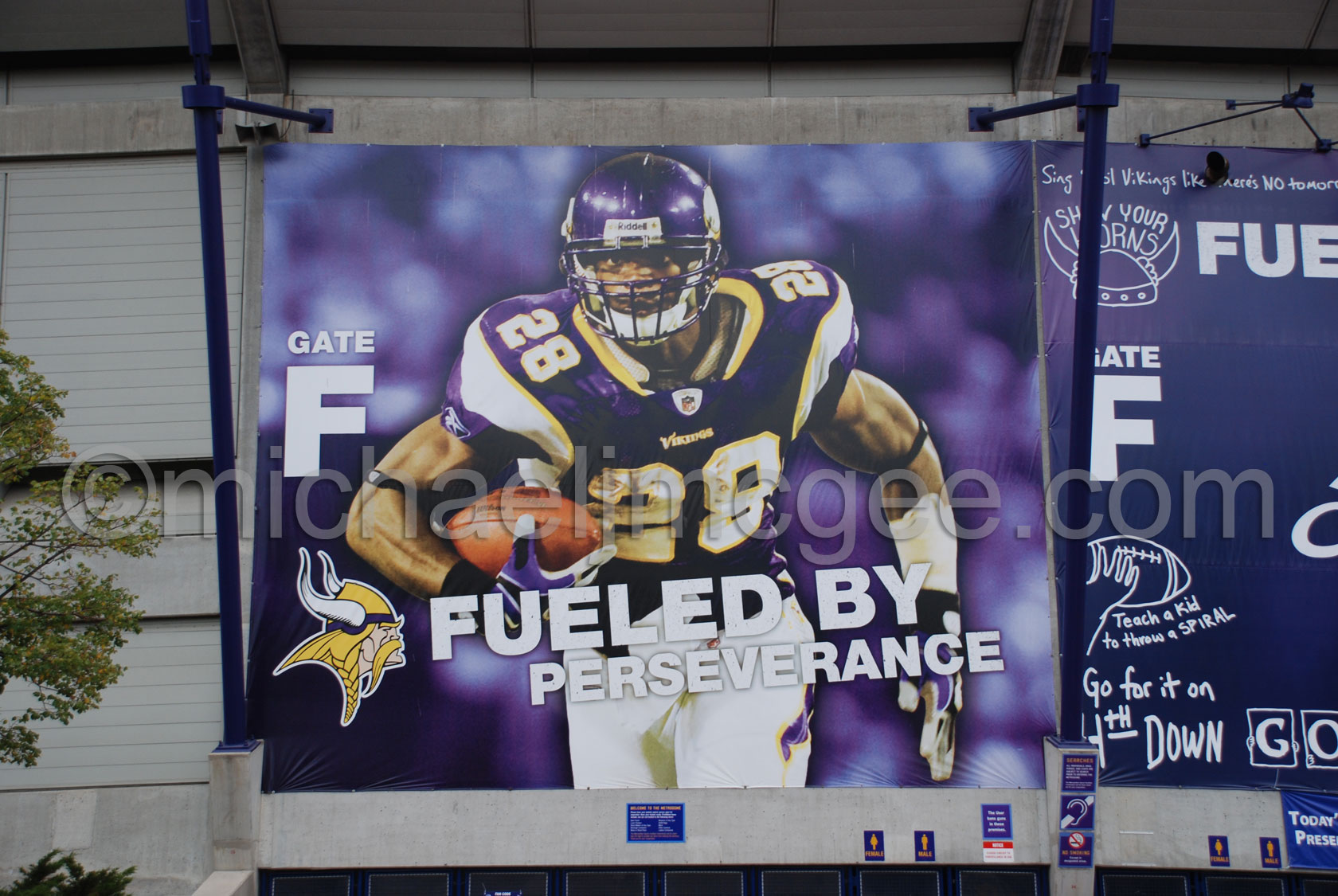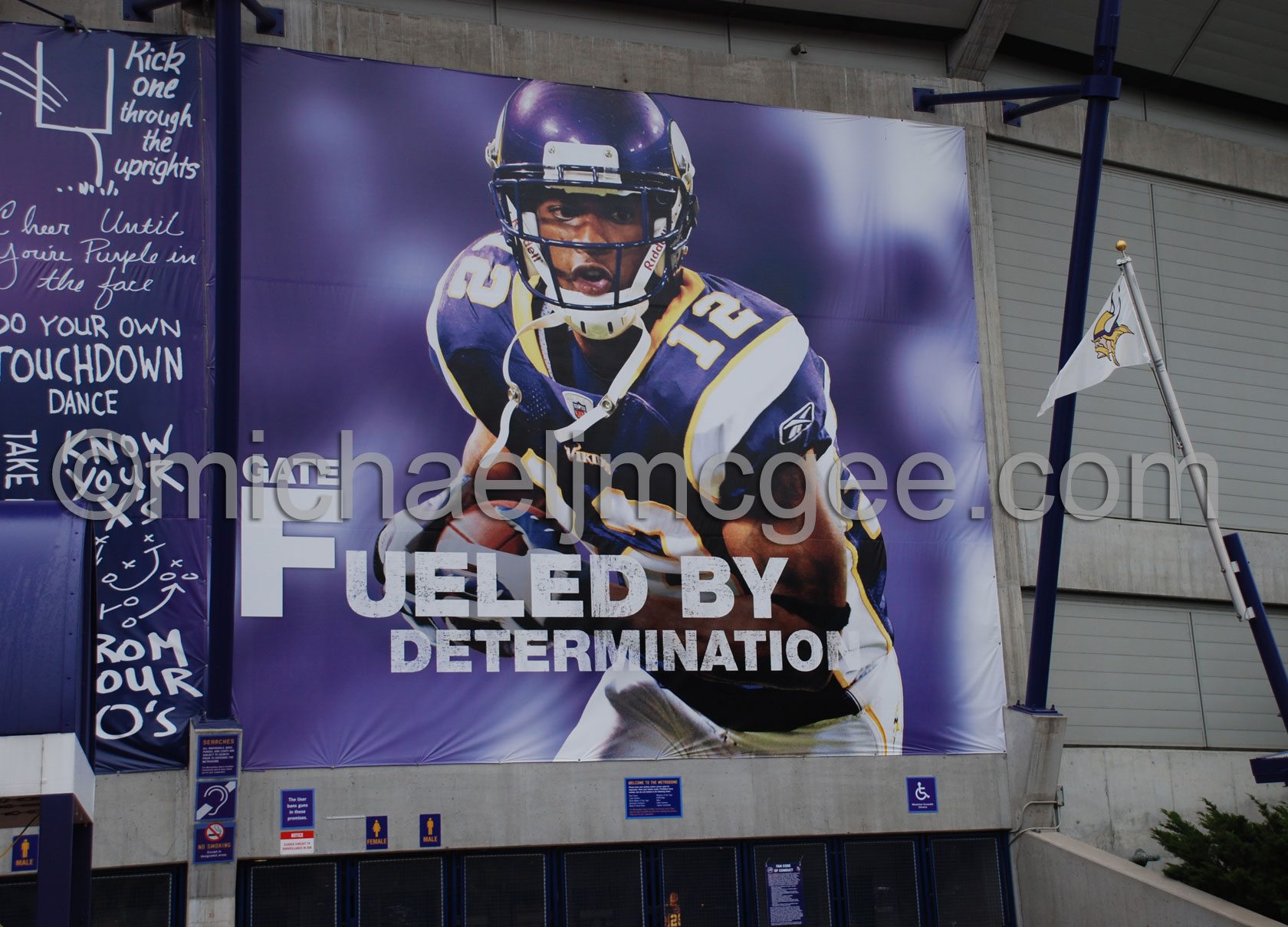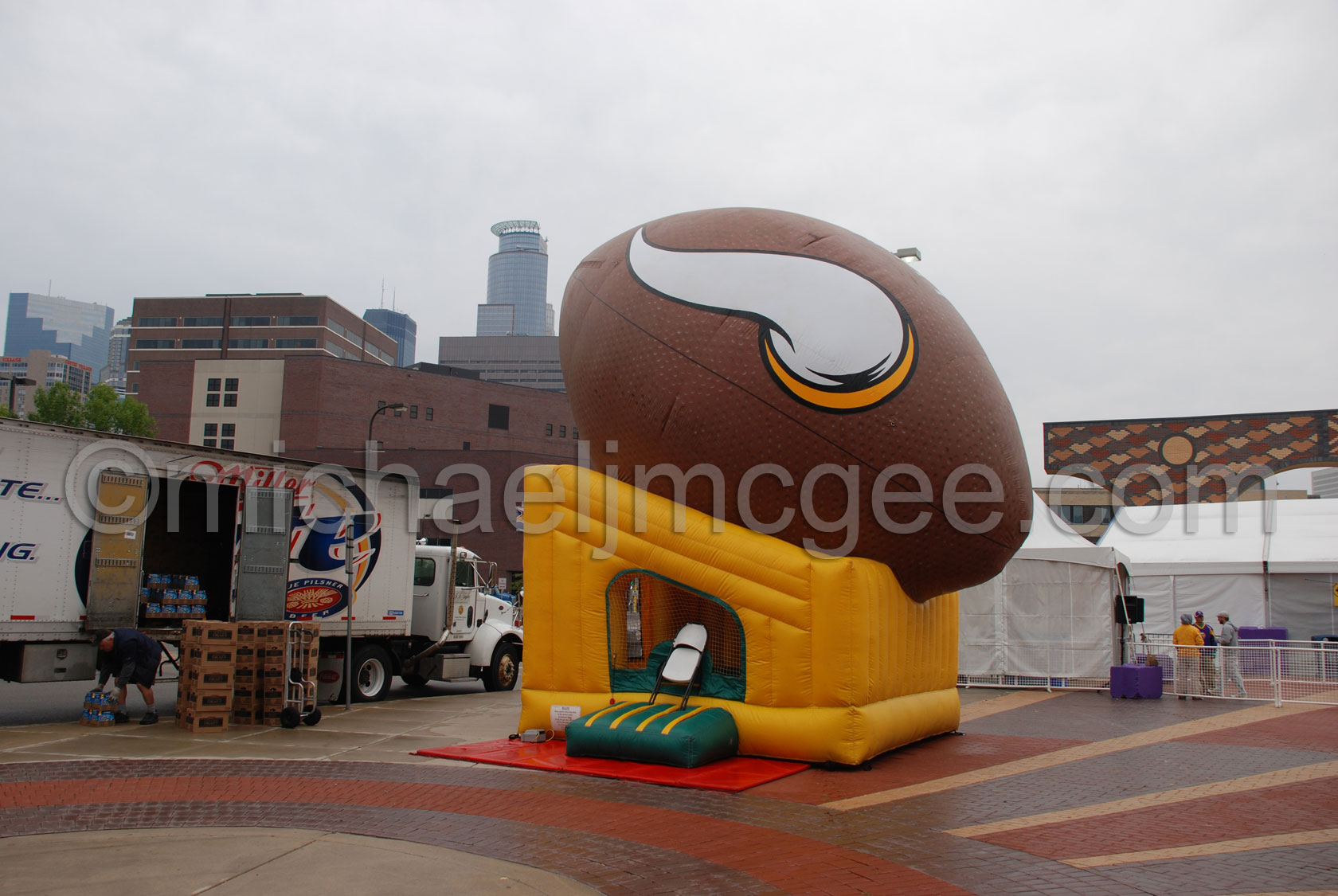 Miller Lite Endzone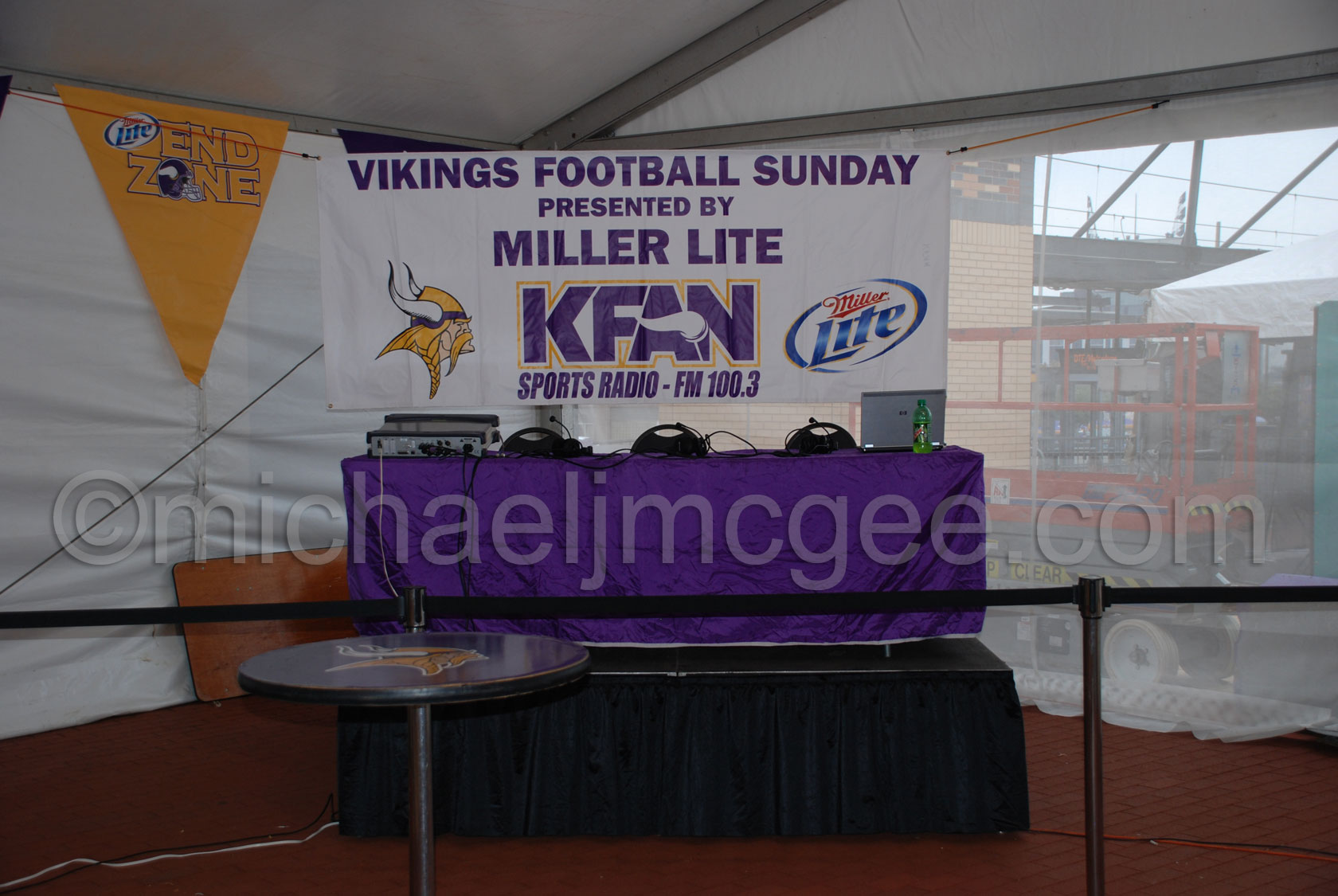 The Best!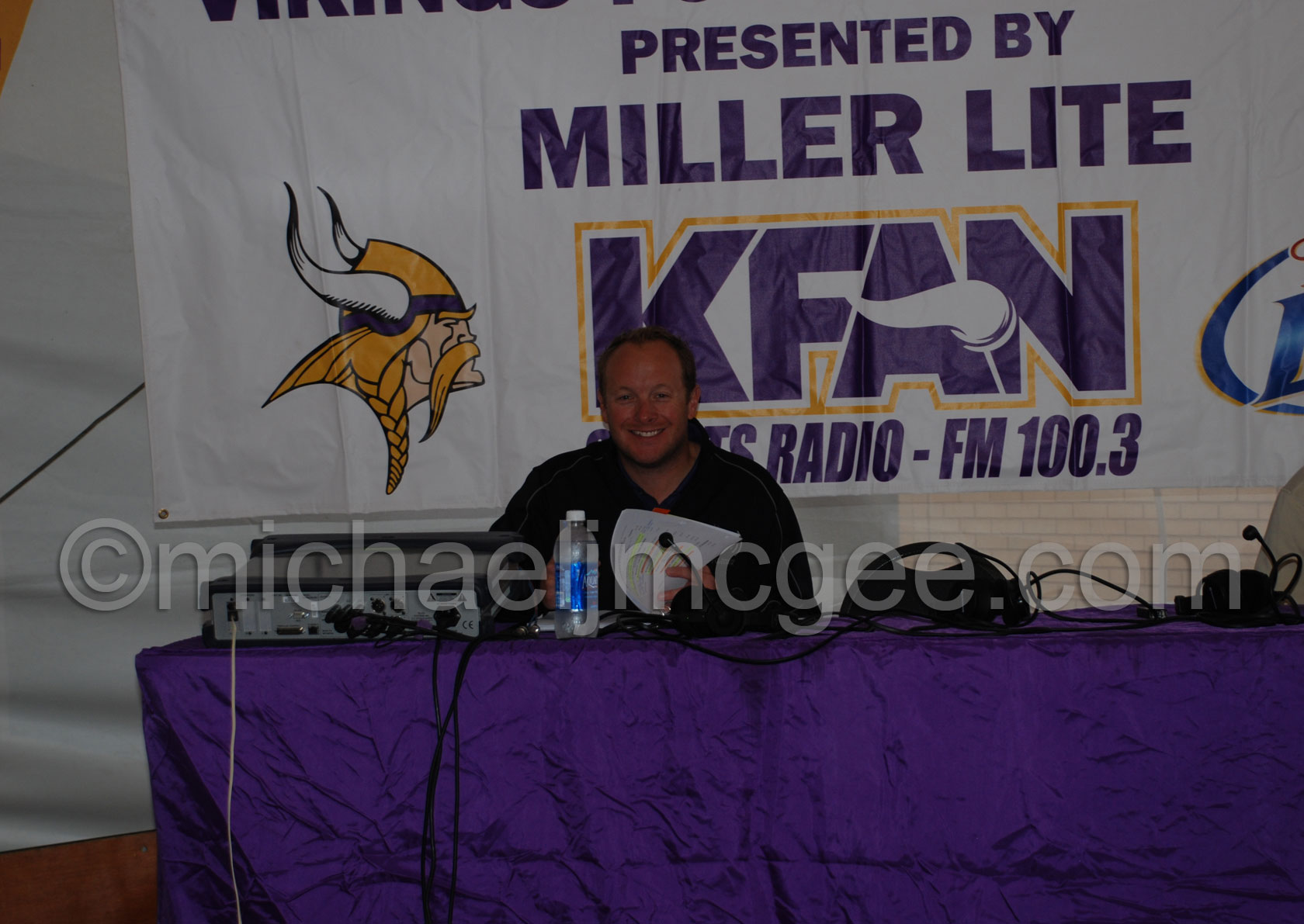 KFAN's Vikings football Sunday host Mike Mussman
Autograph Alley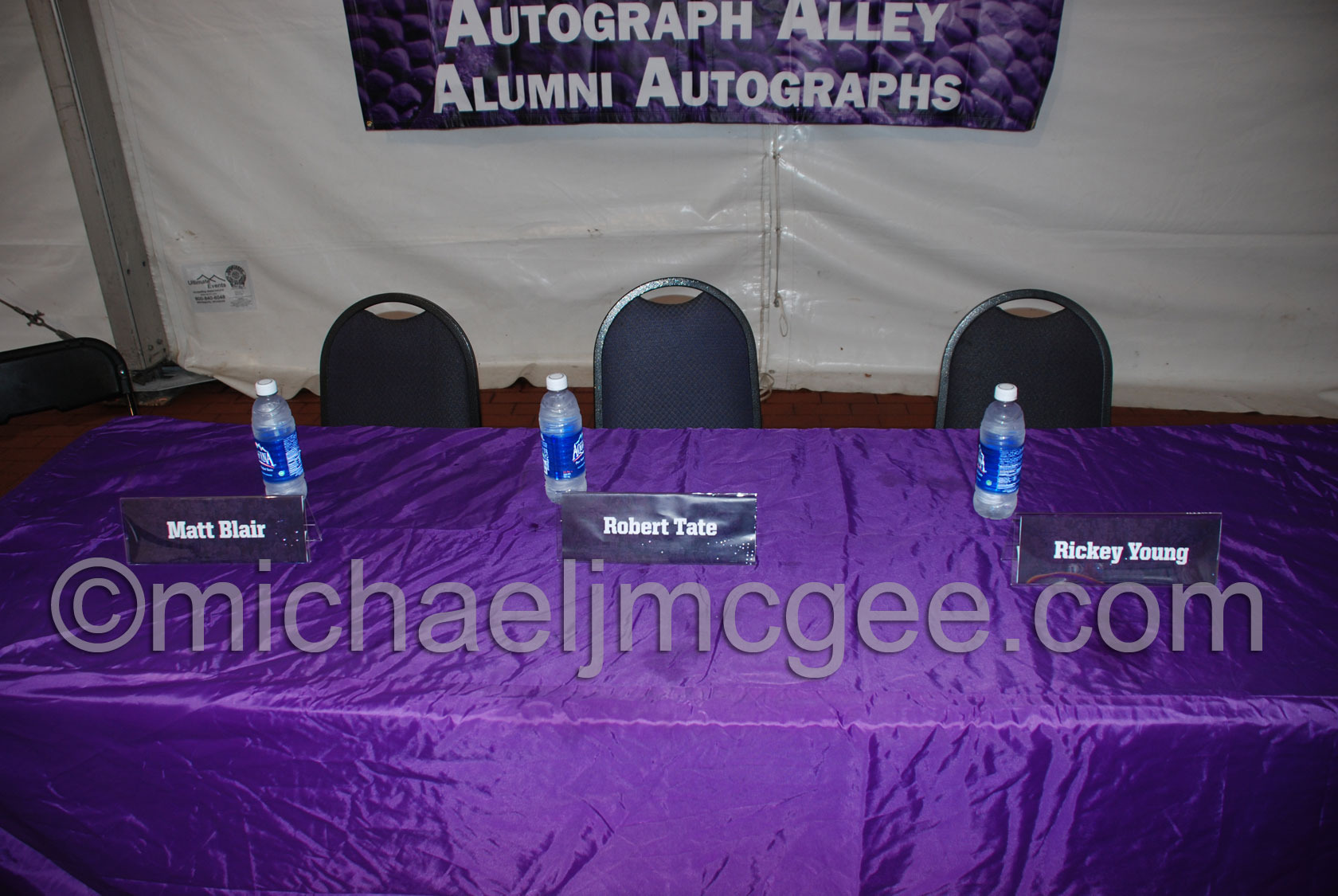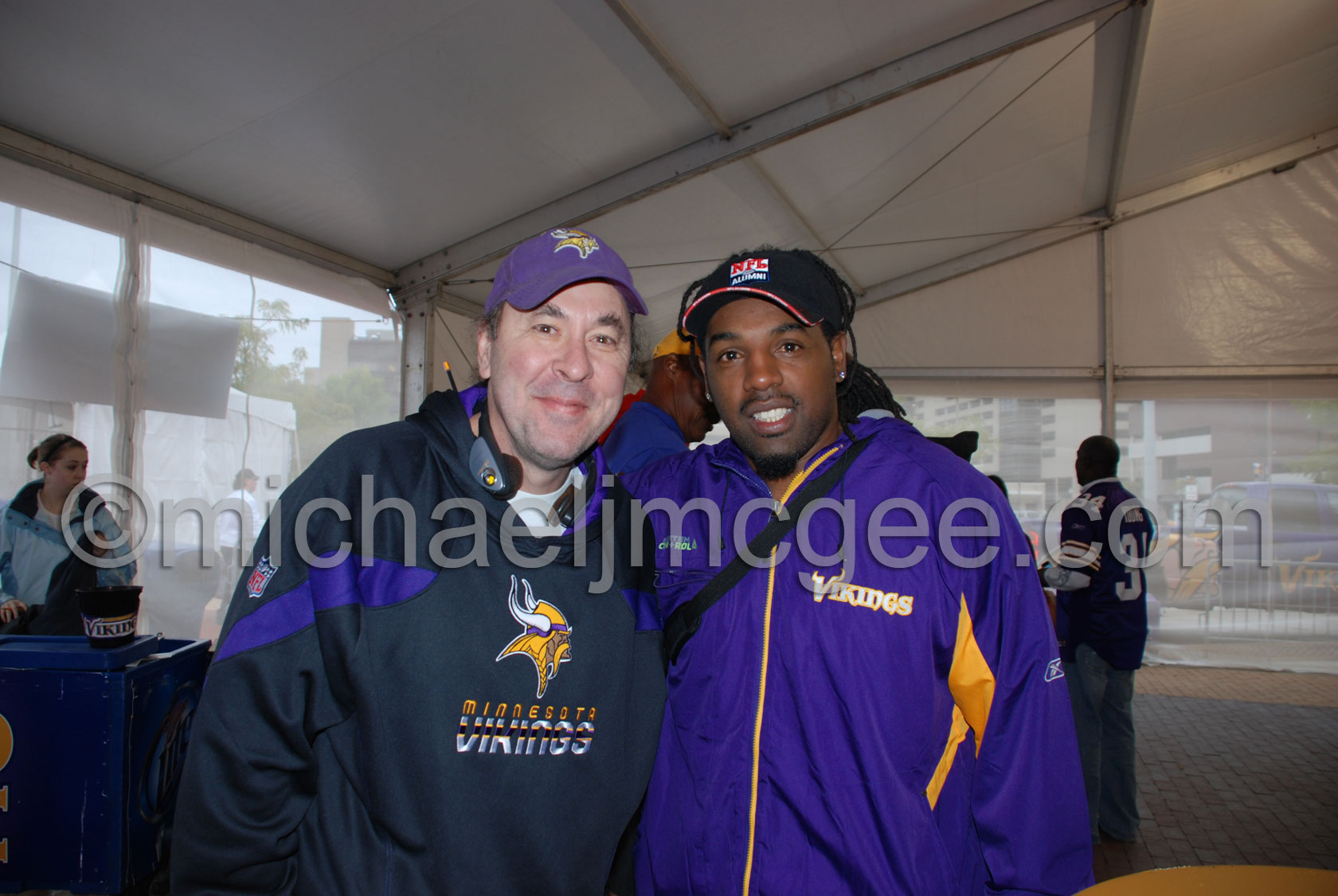 With WR/DB/KR Robert Tate www.roberttatenow.com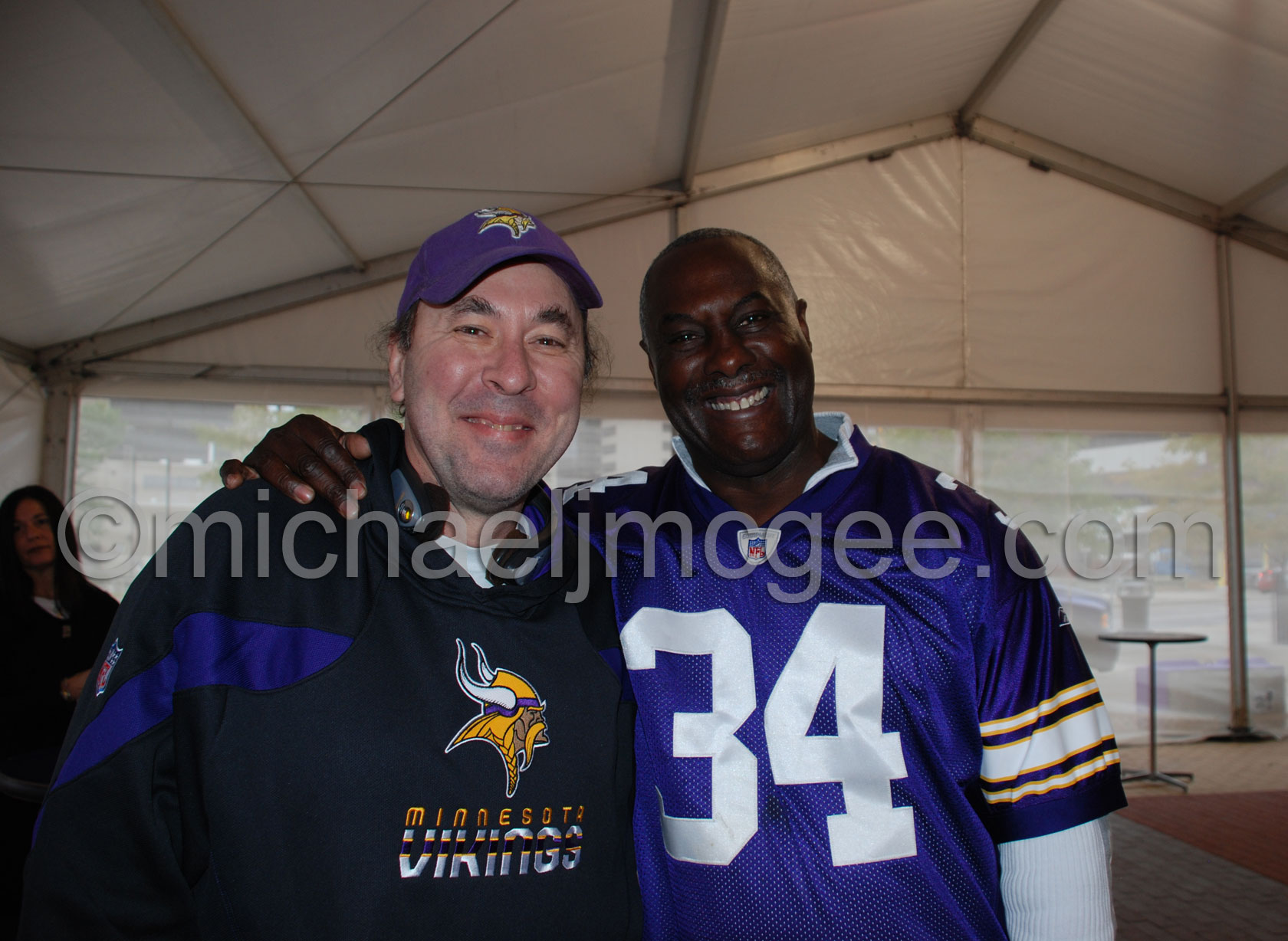 With RB Rickey Young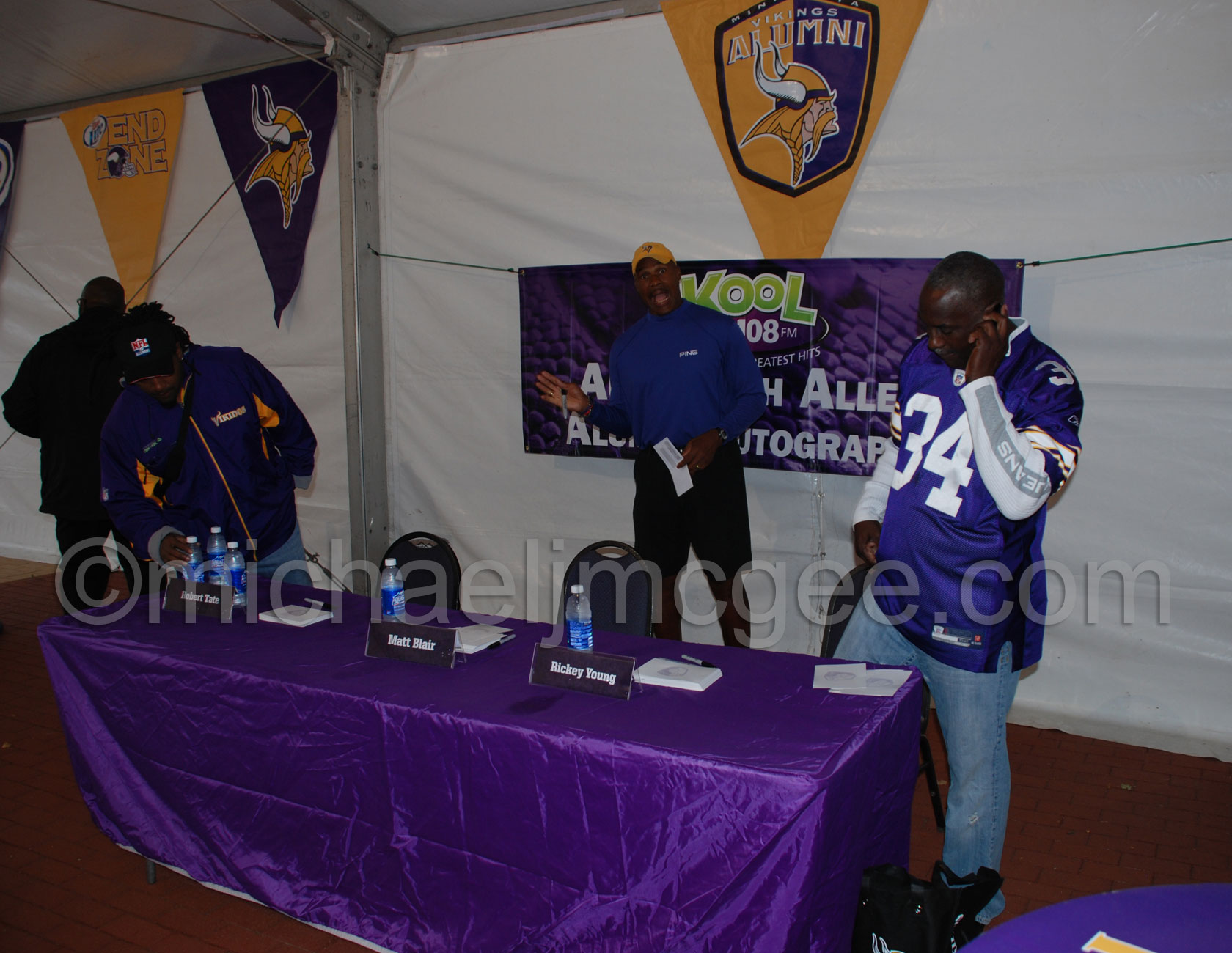 Matt says hello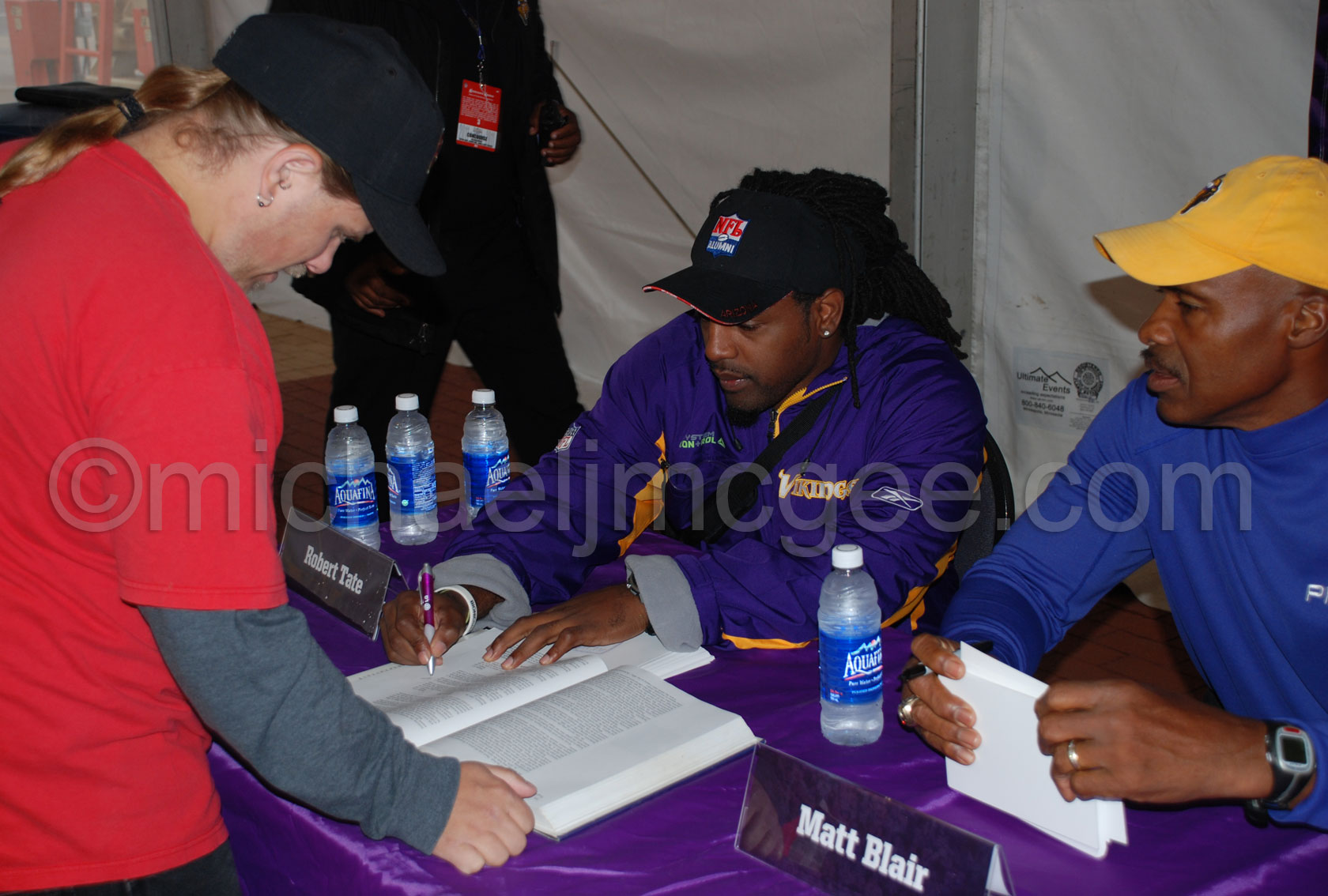 Robert Tate signs for a Buccaneer's Fan ... go figure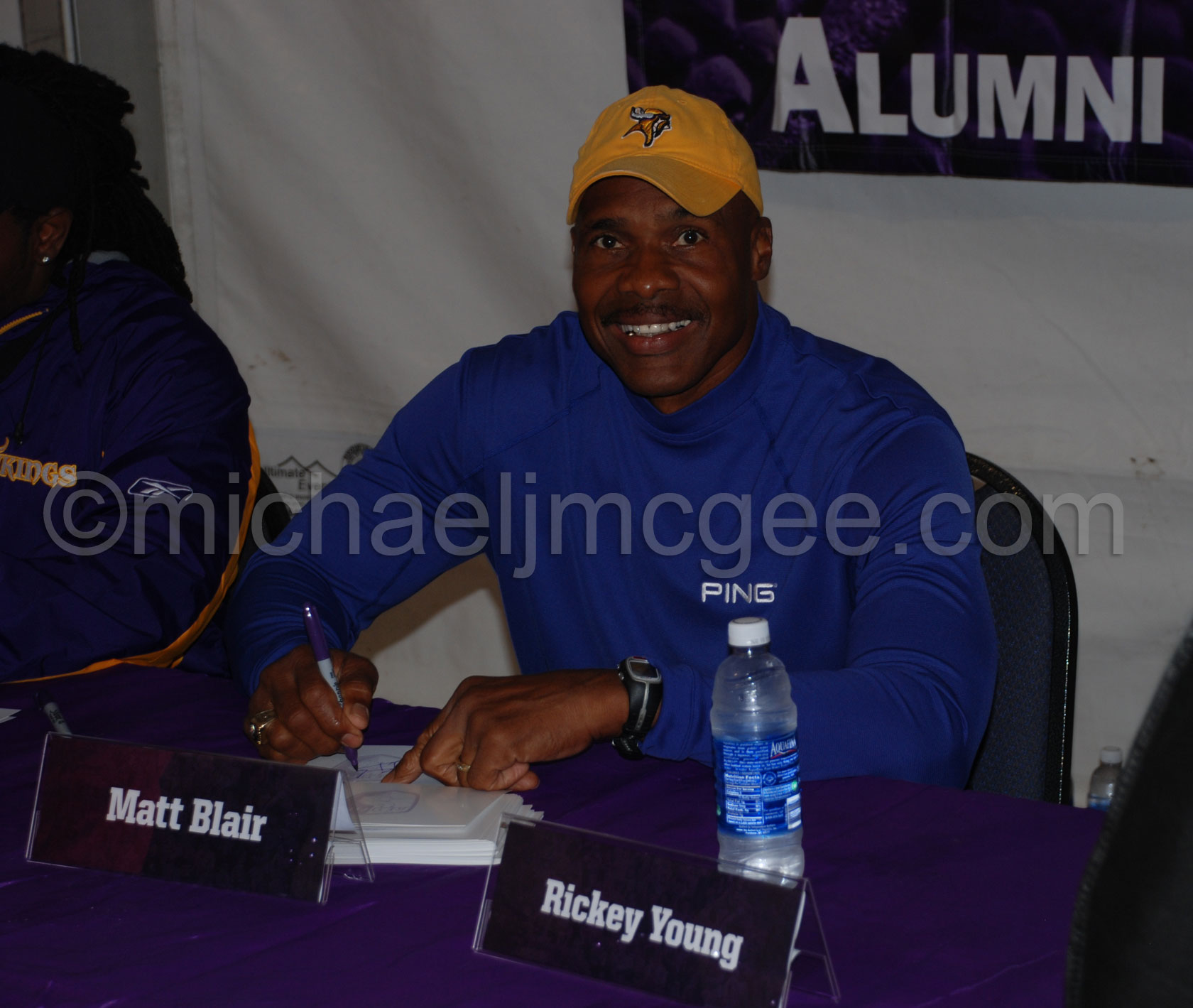 LB Matt Blair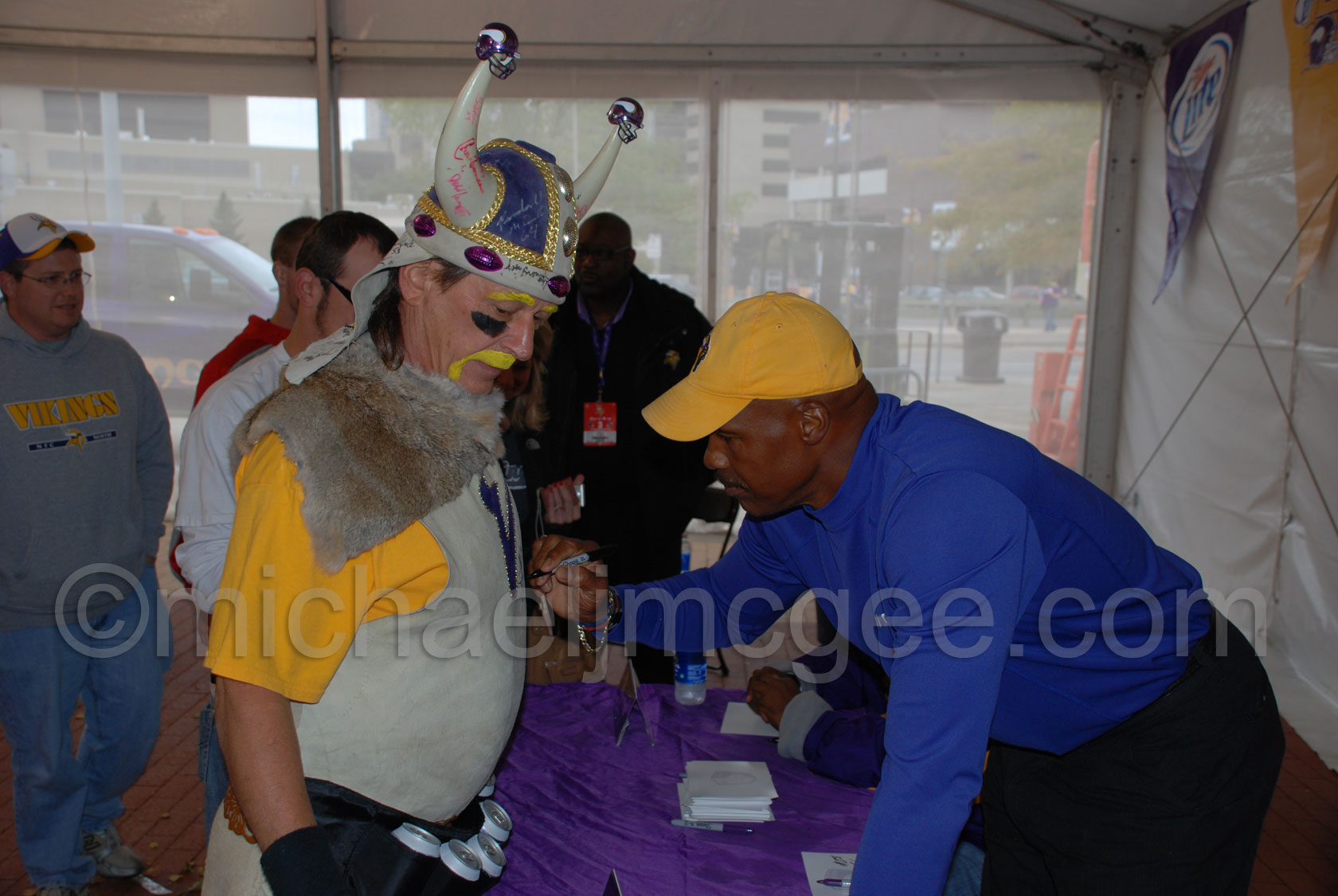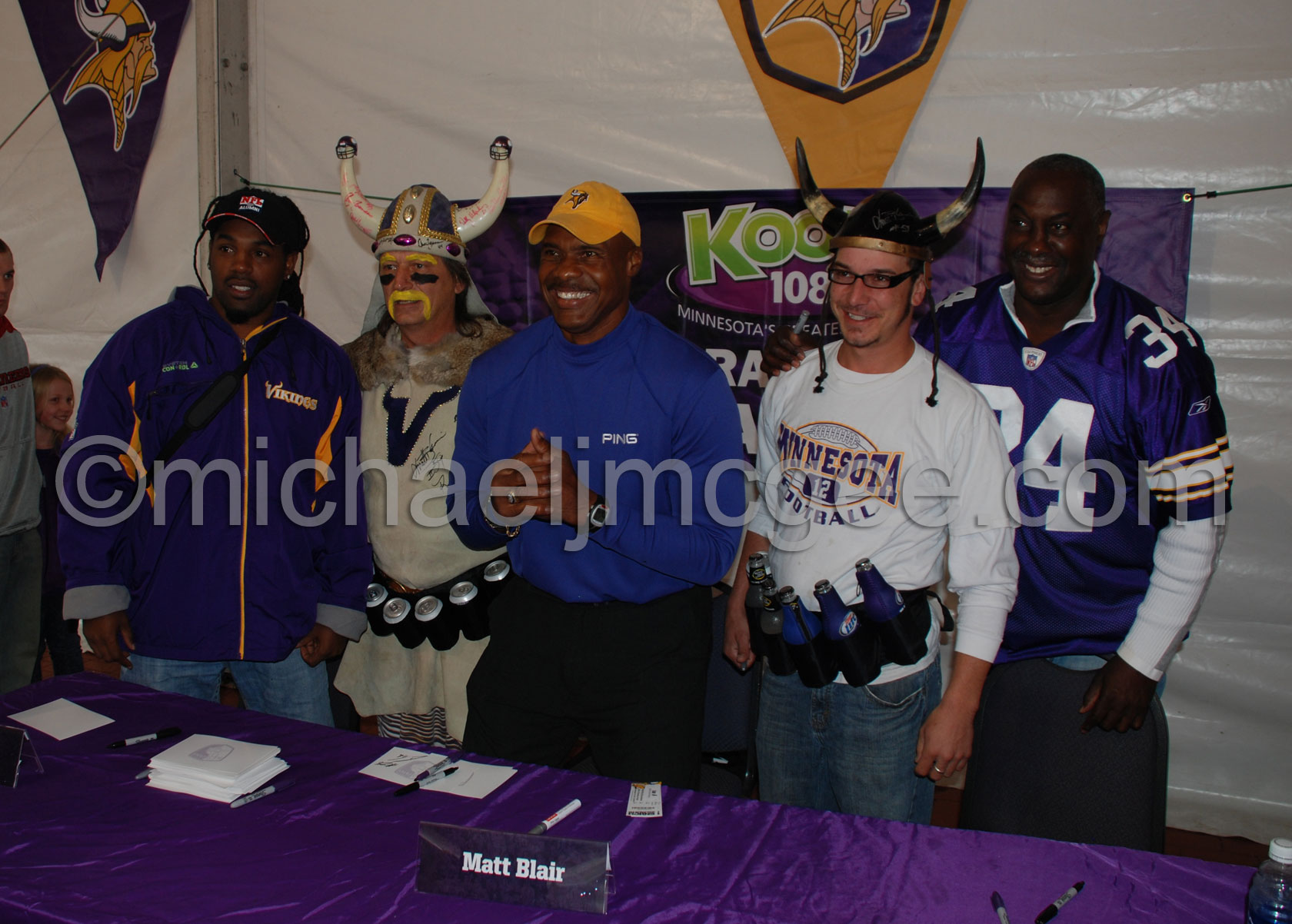 Back to the Plaza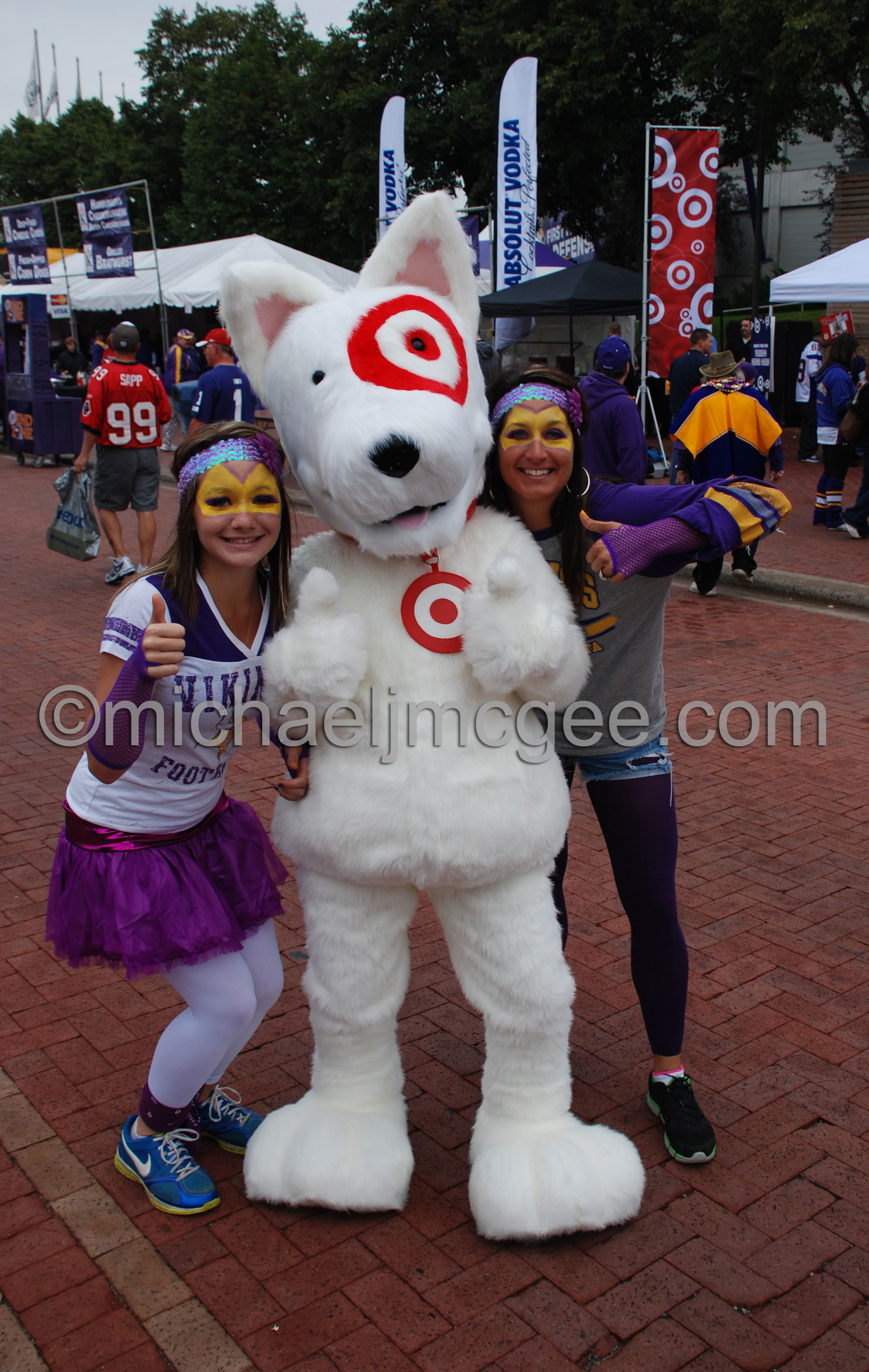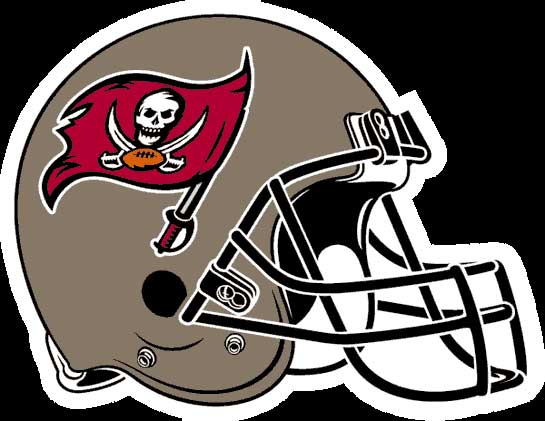 The Tampa Bay Rubes arrive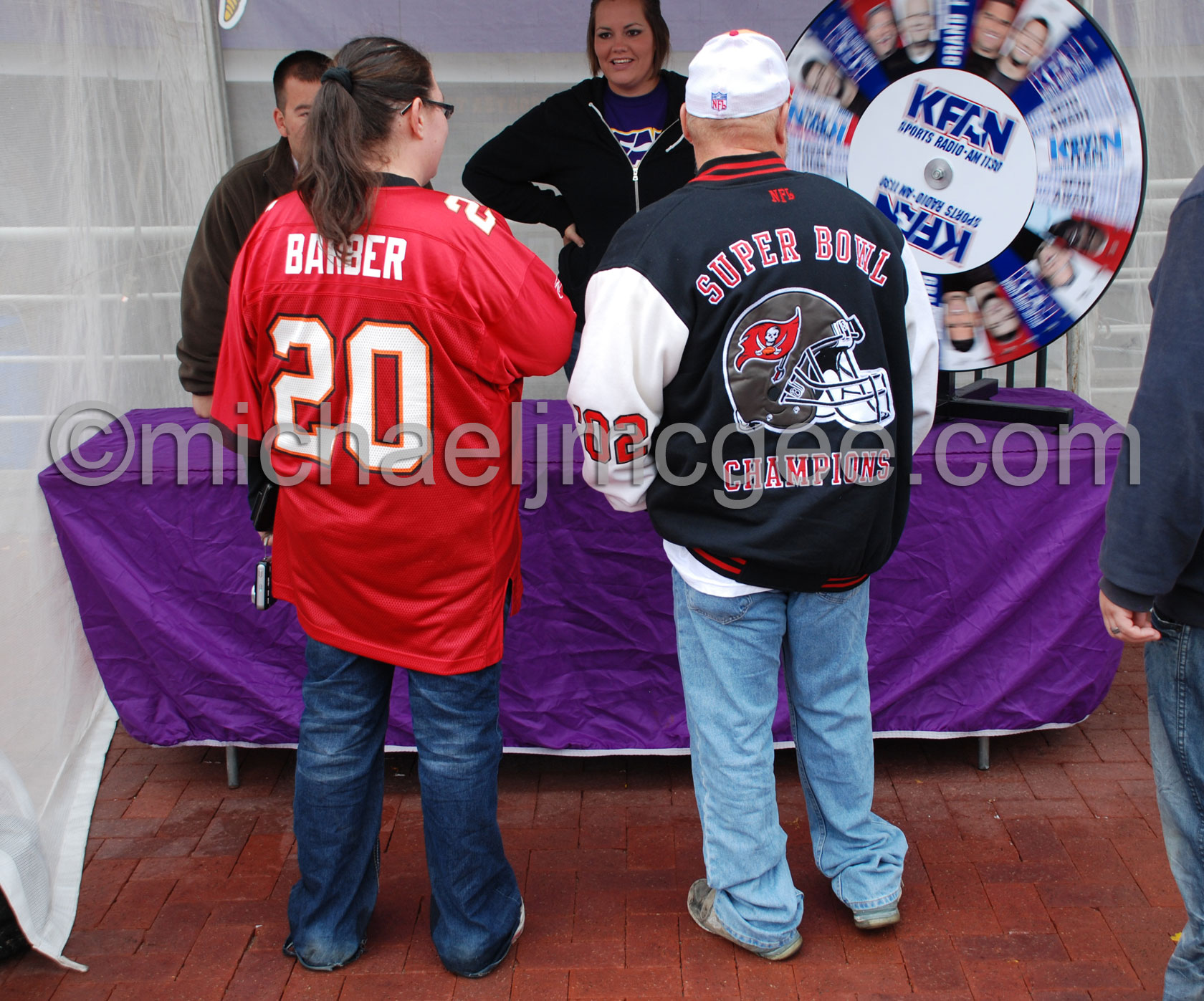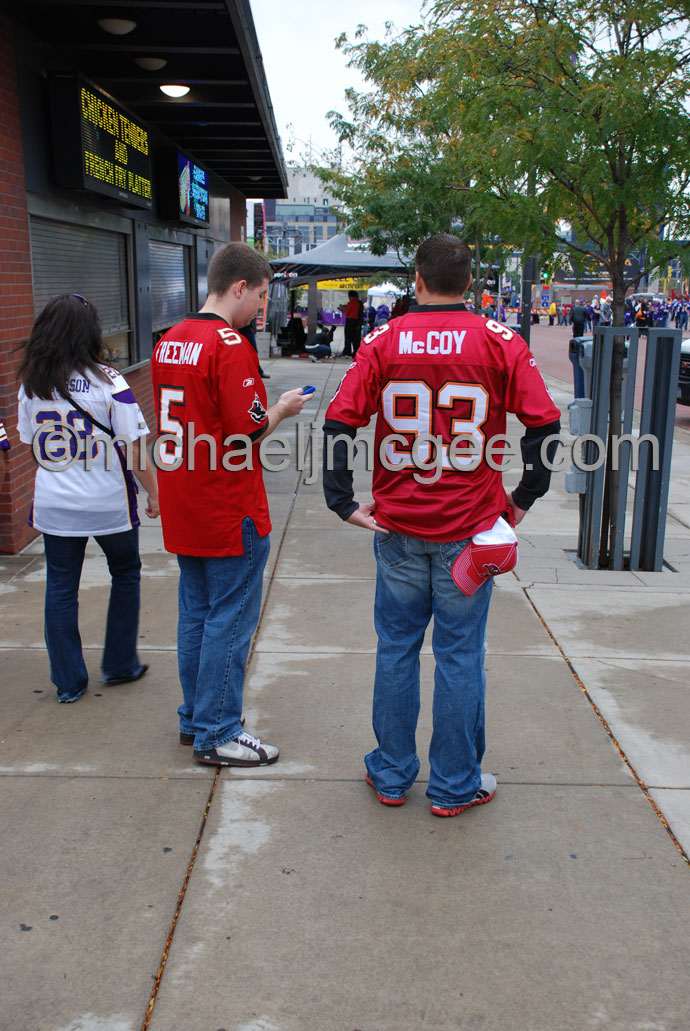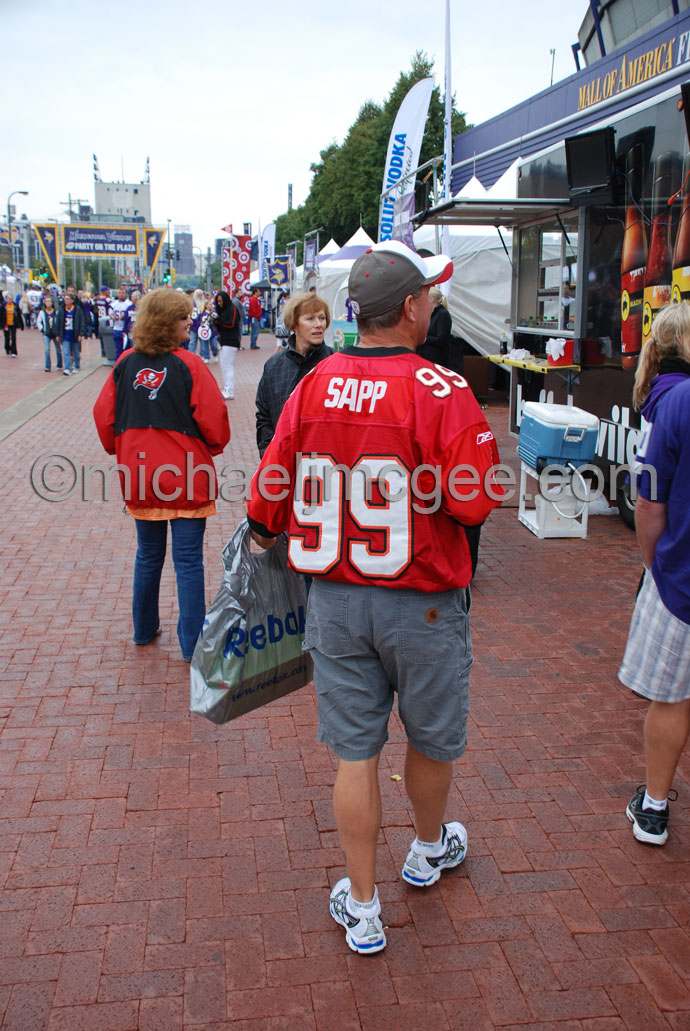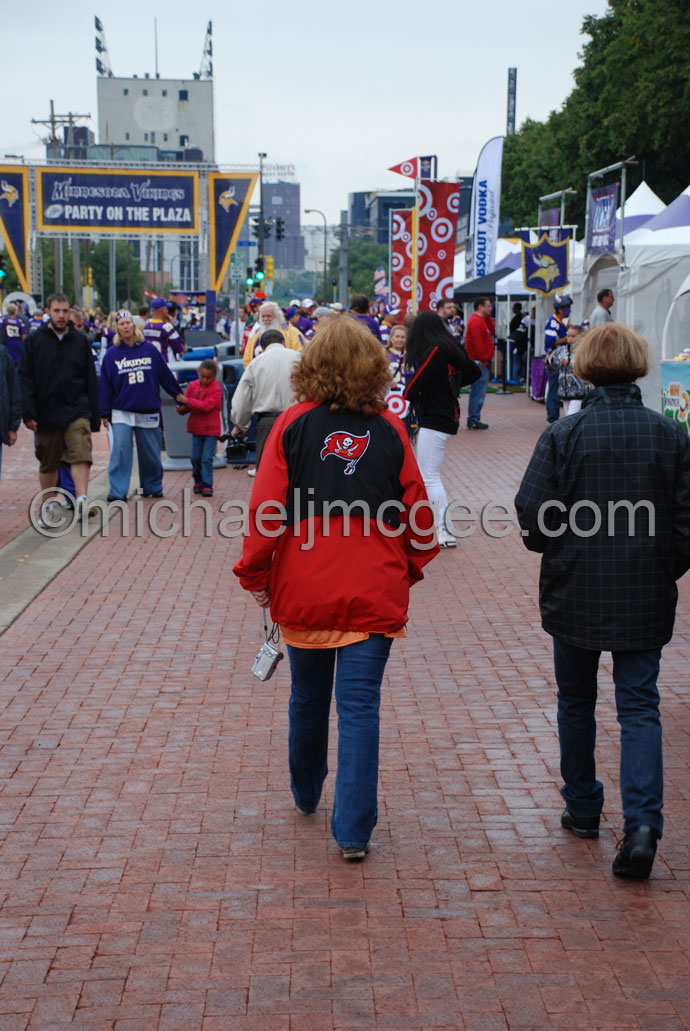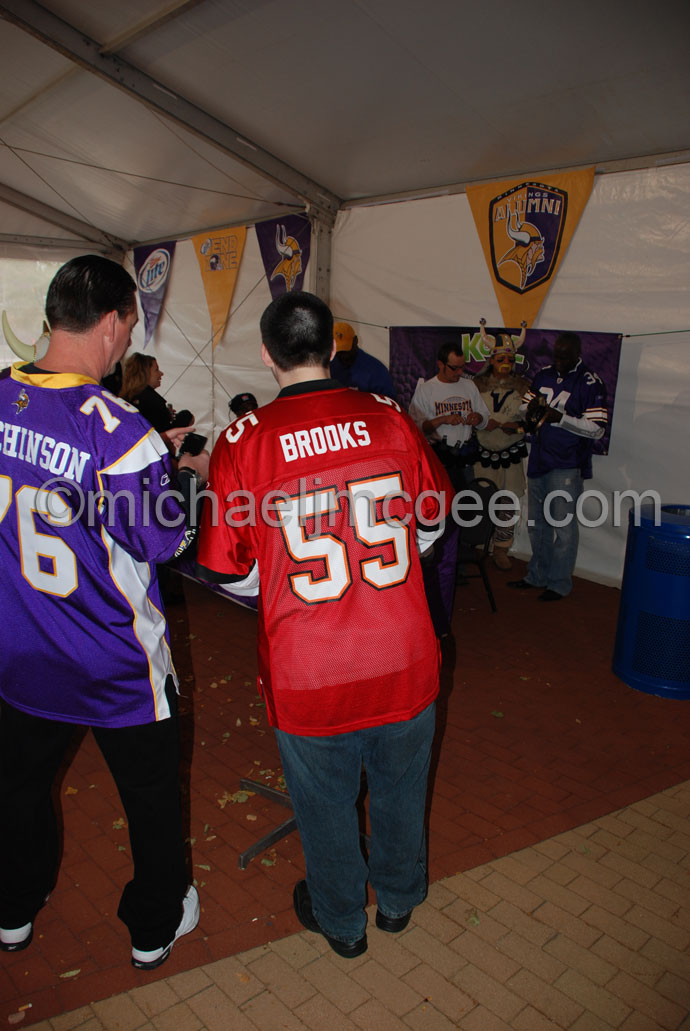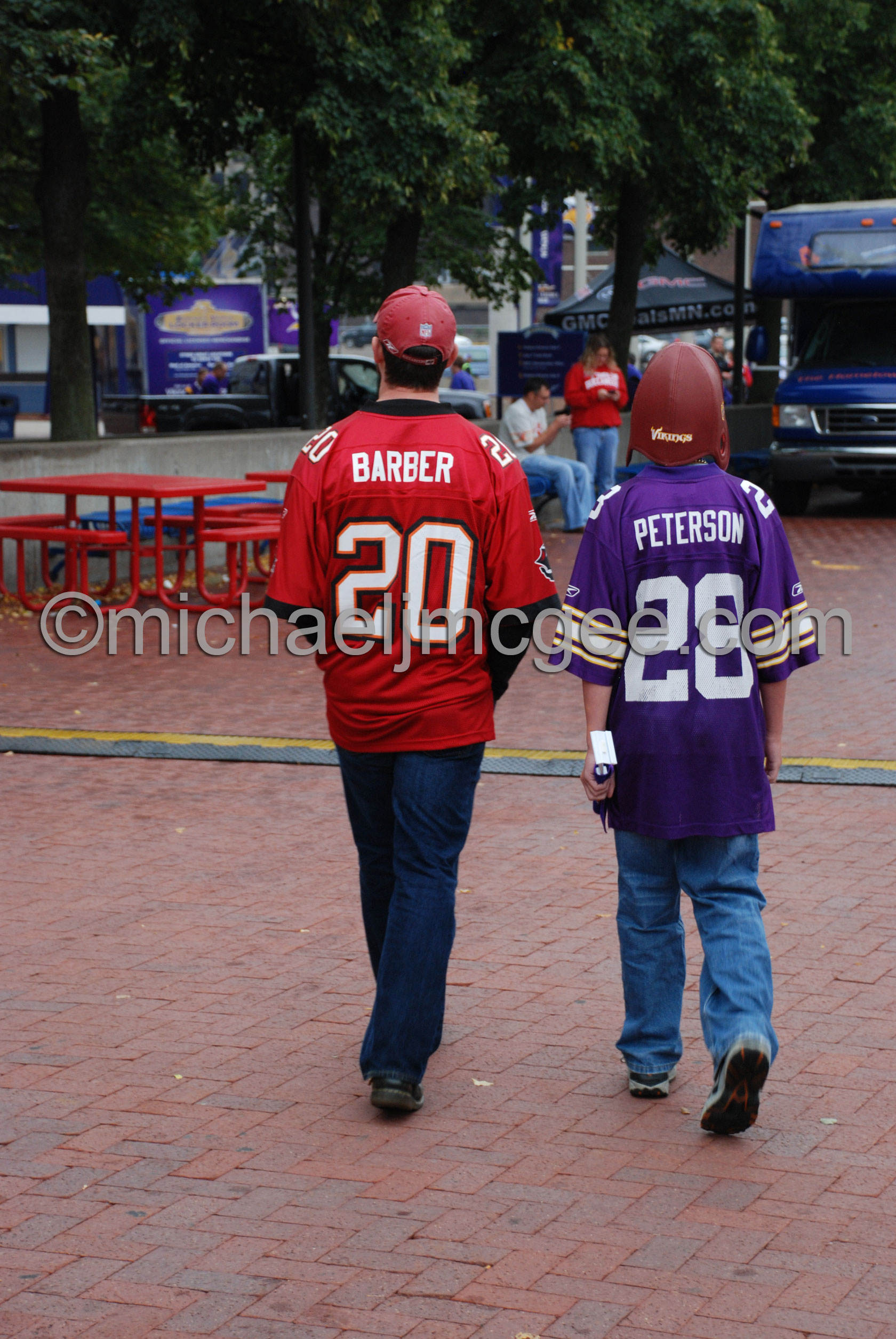 Inside Mall of America Field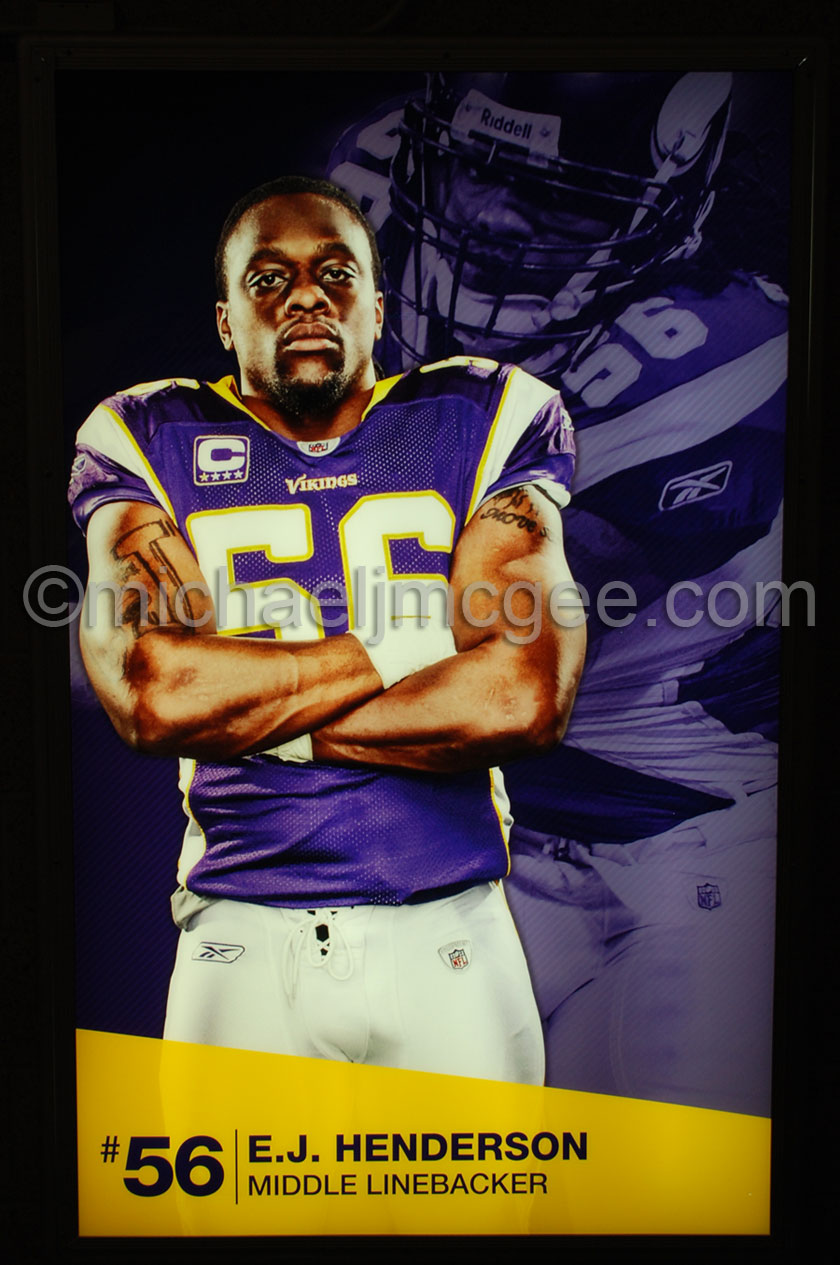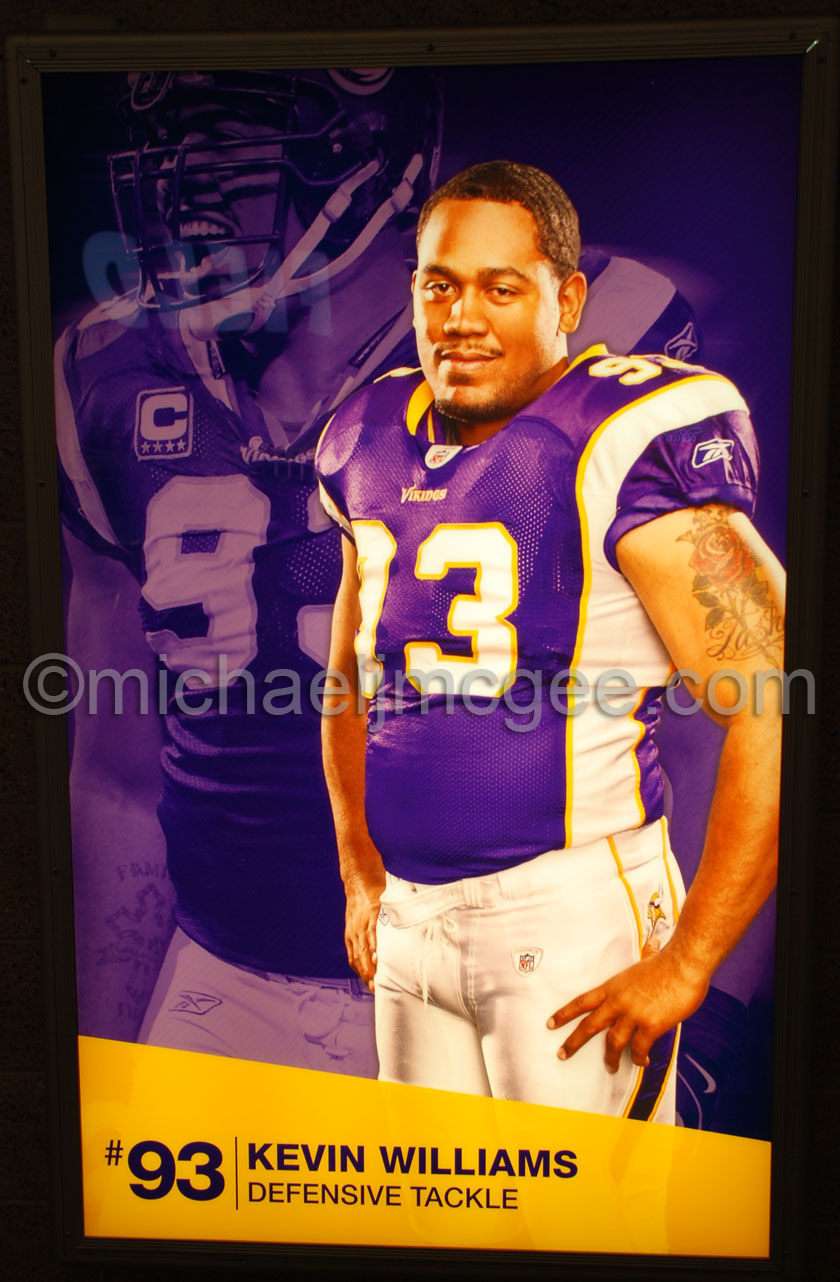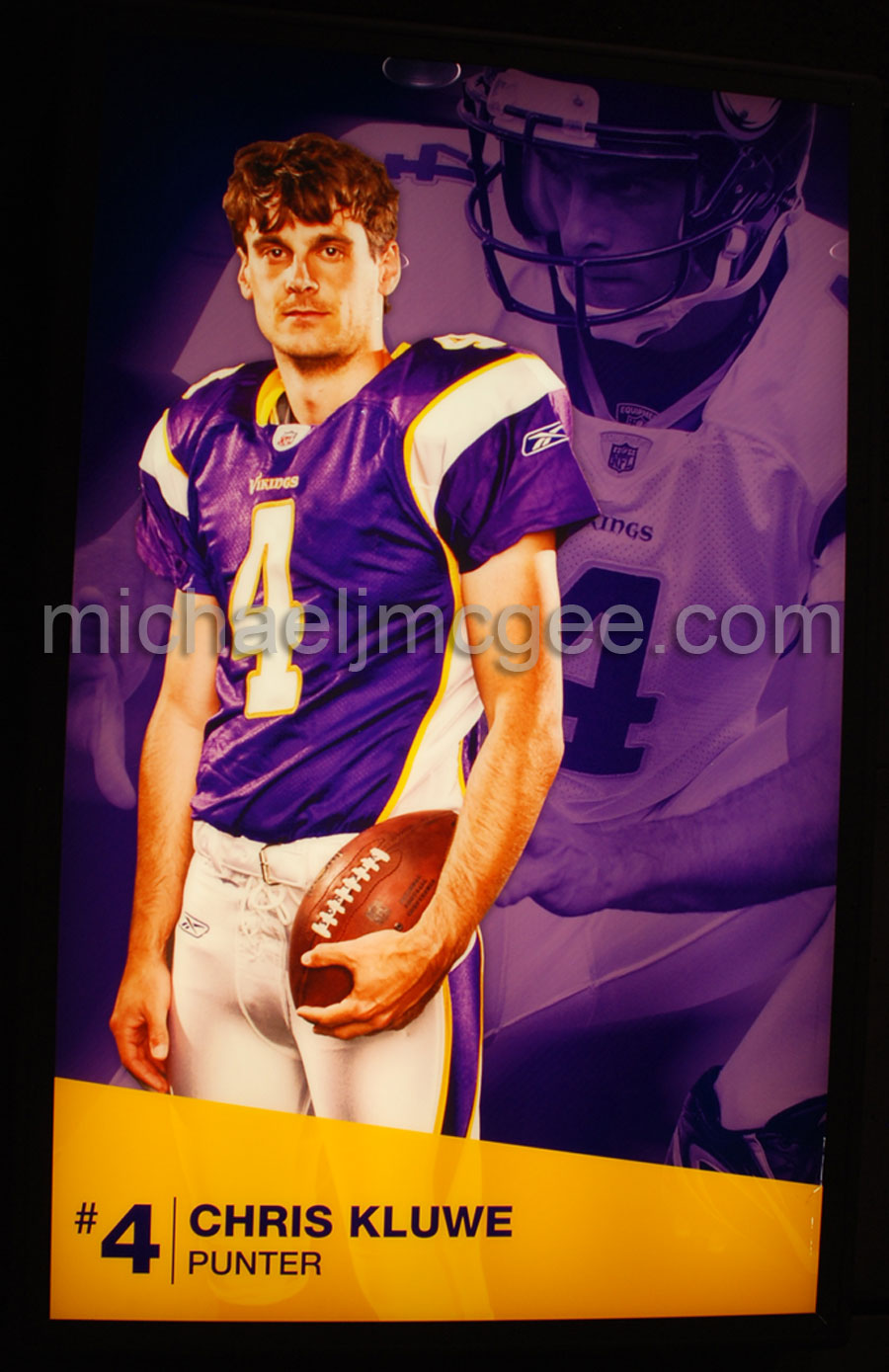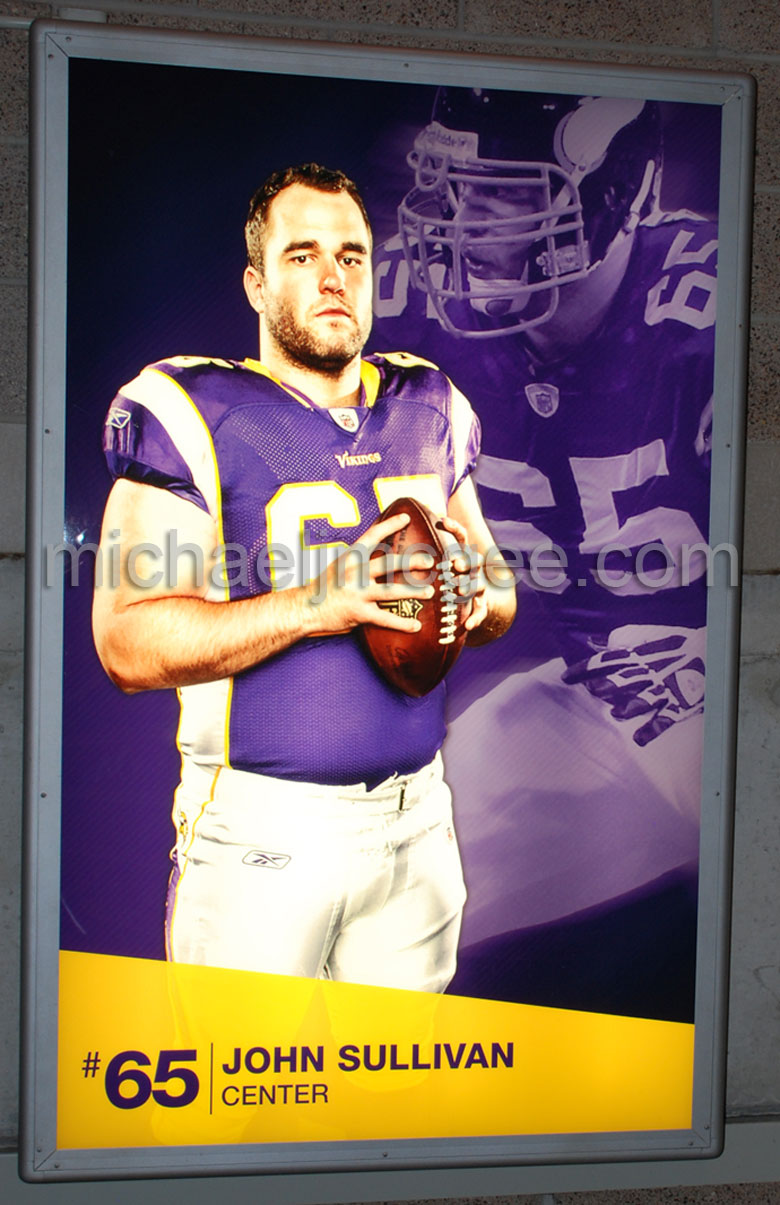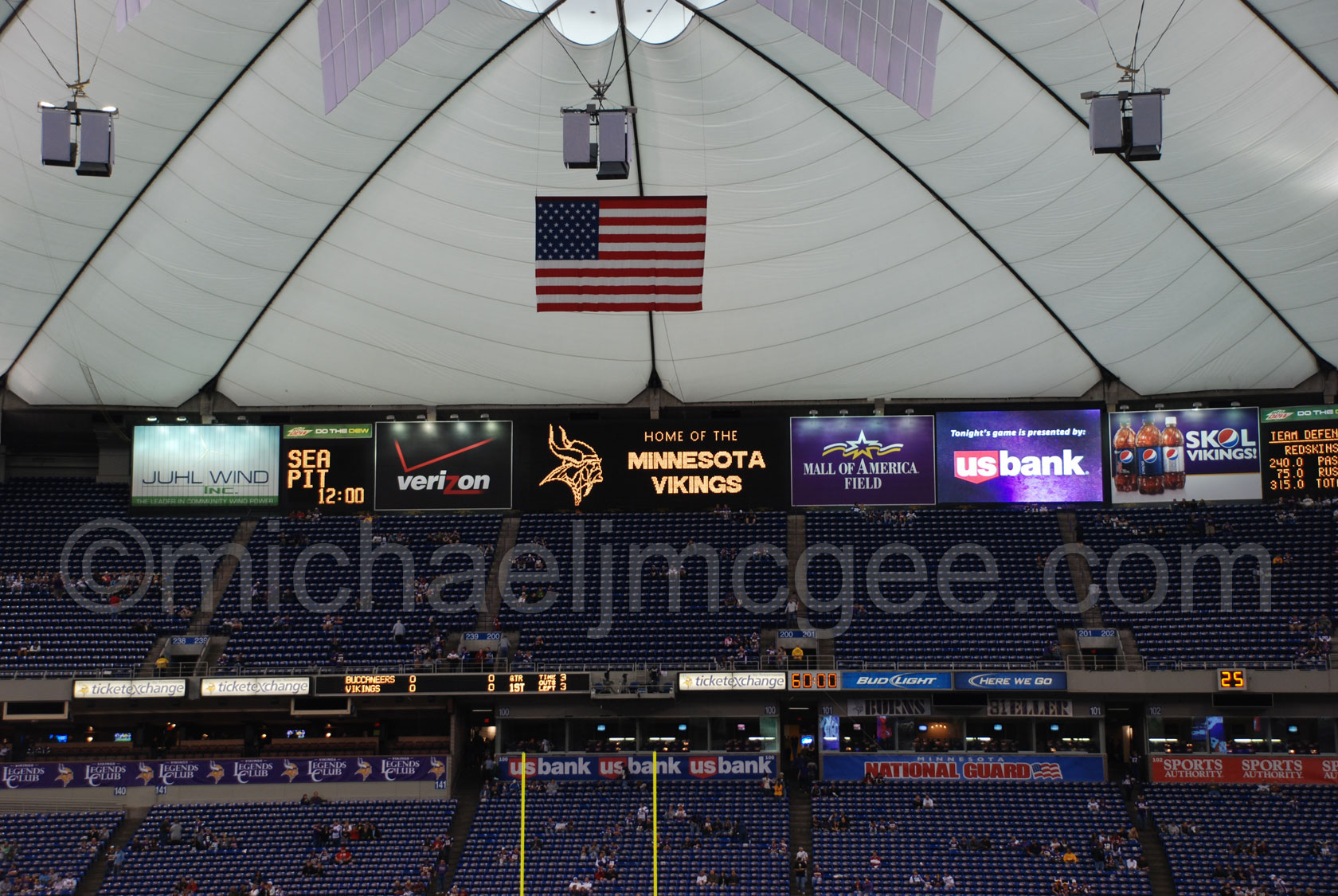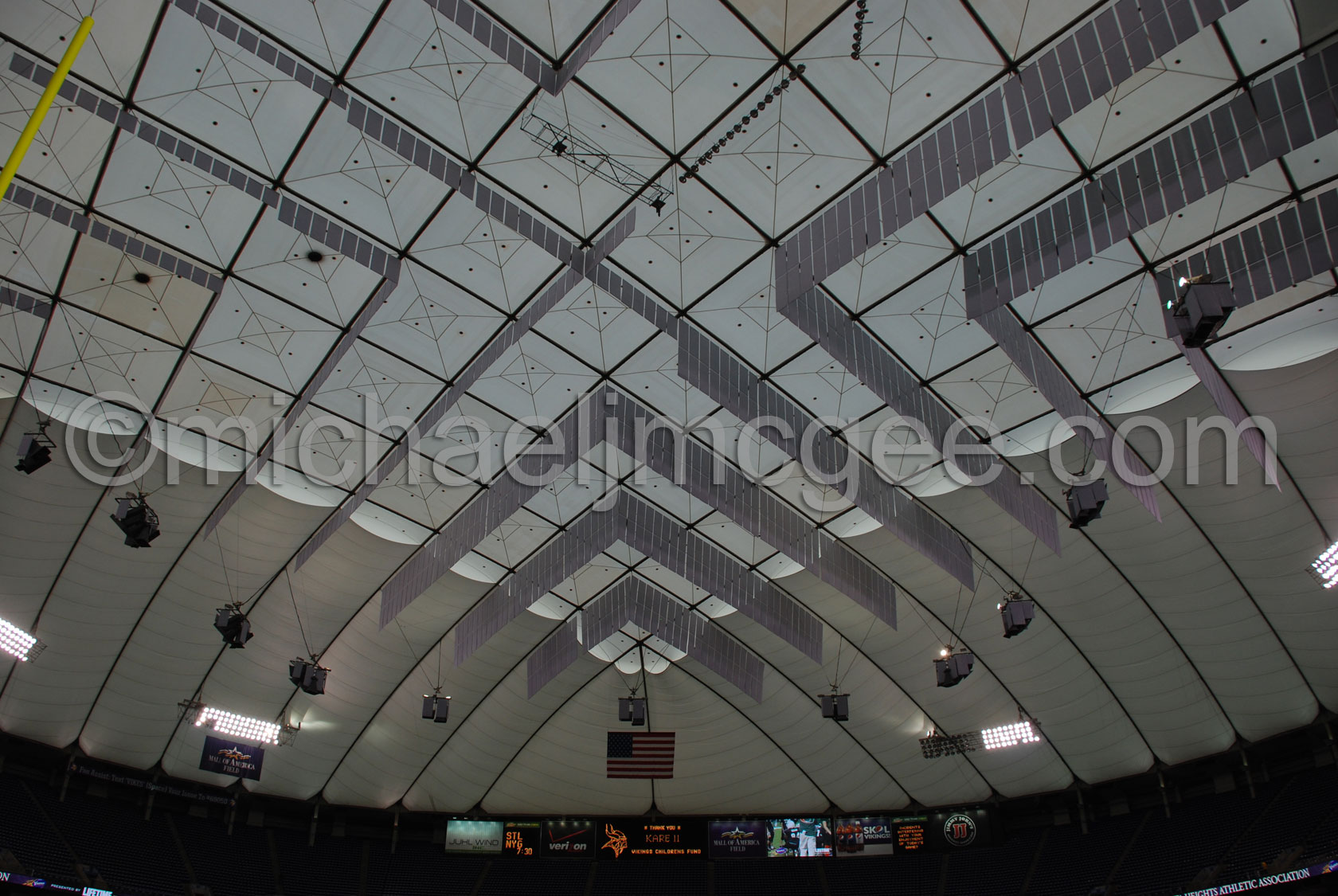 Mall of America's new roof with some sort of hanging panels (better for lighting?)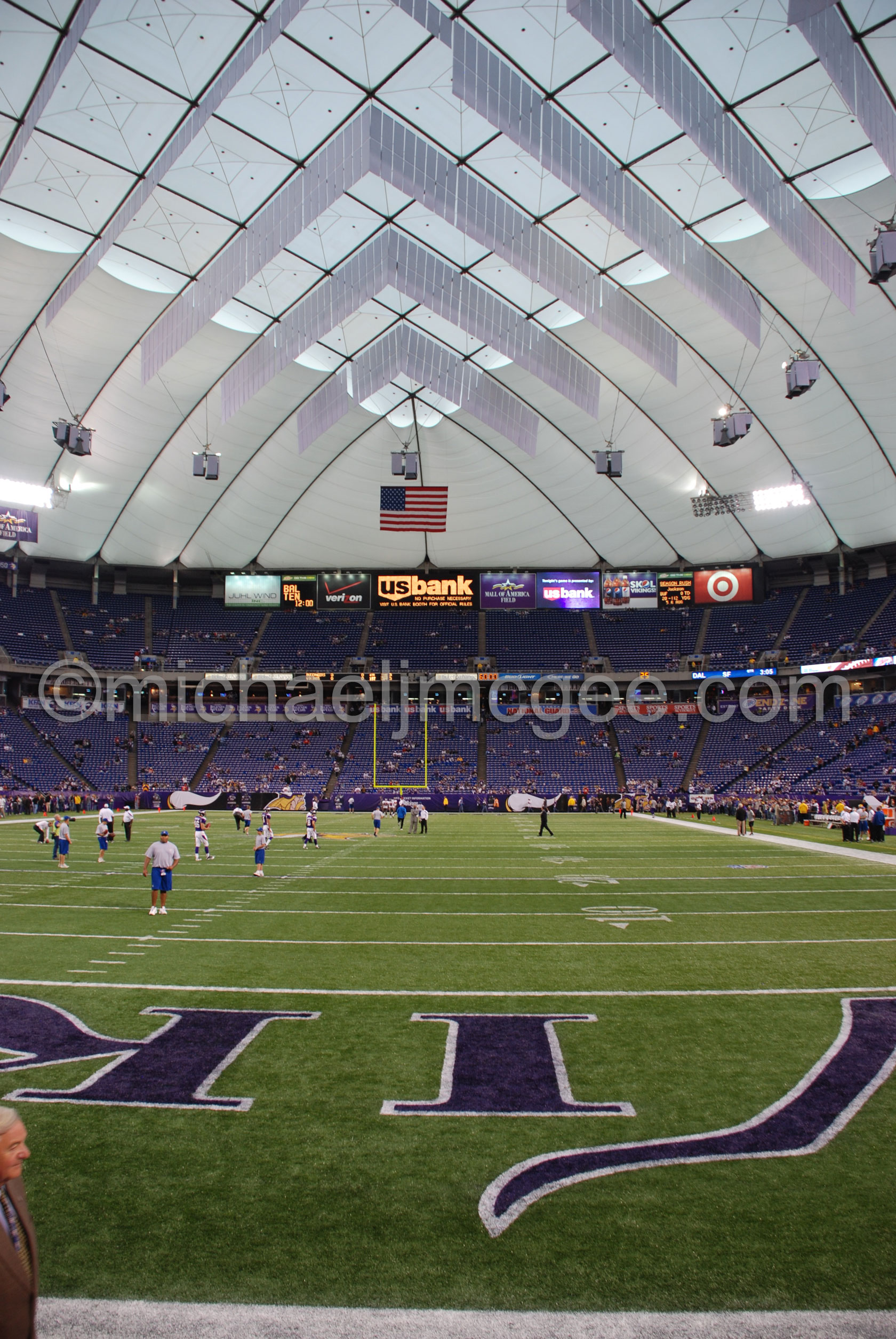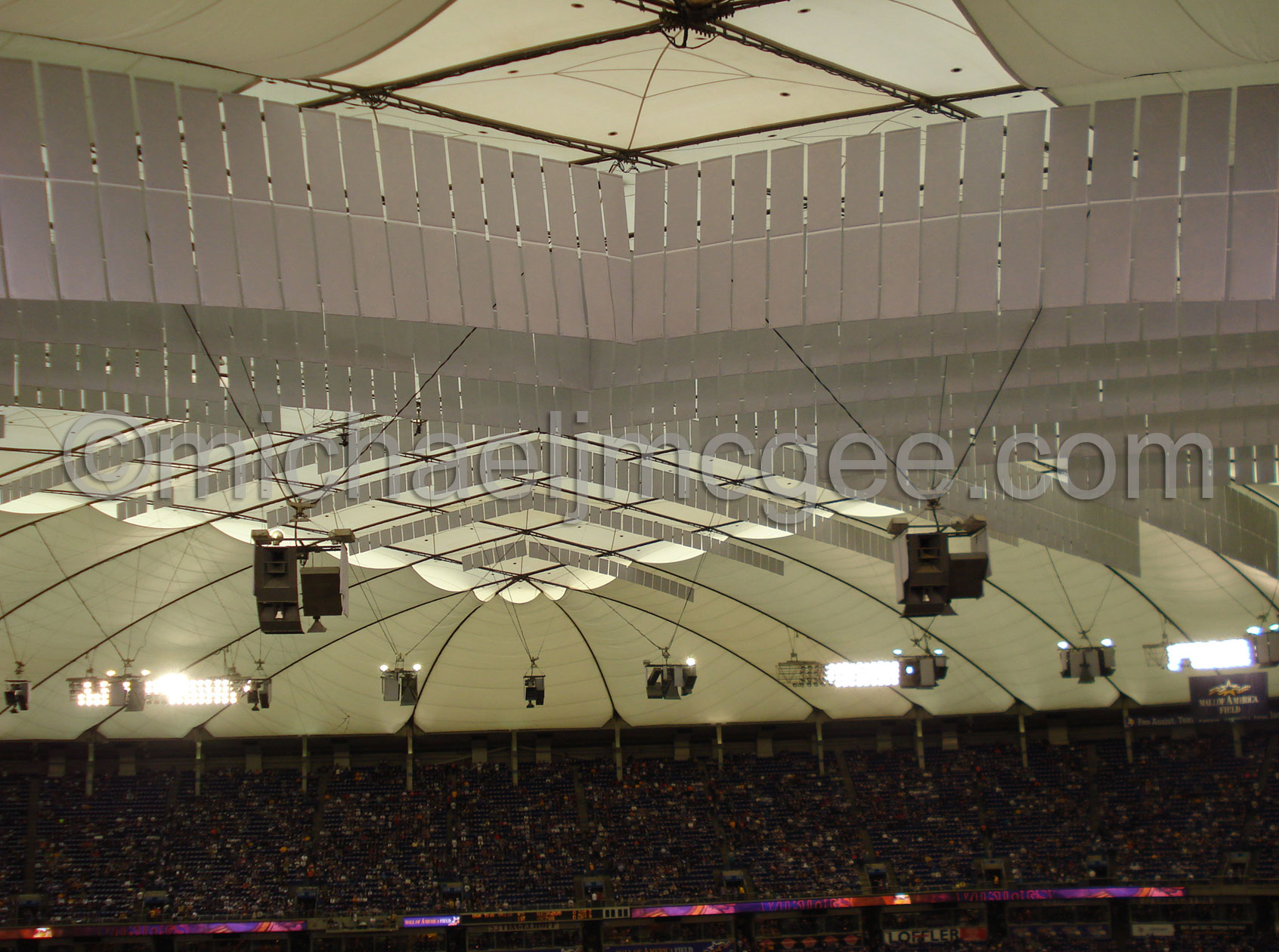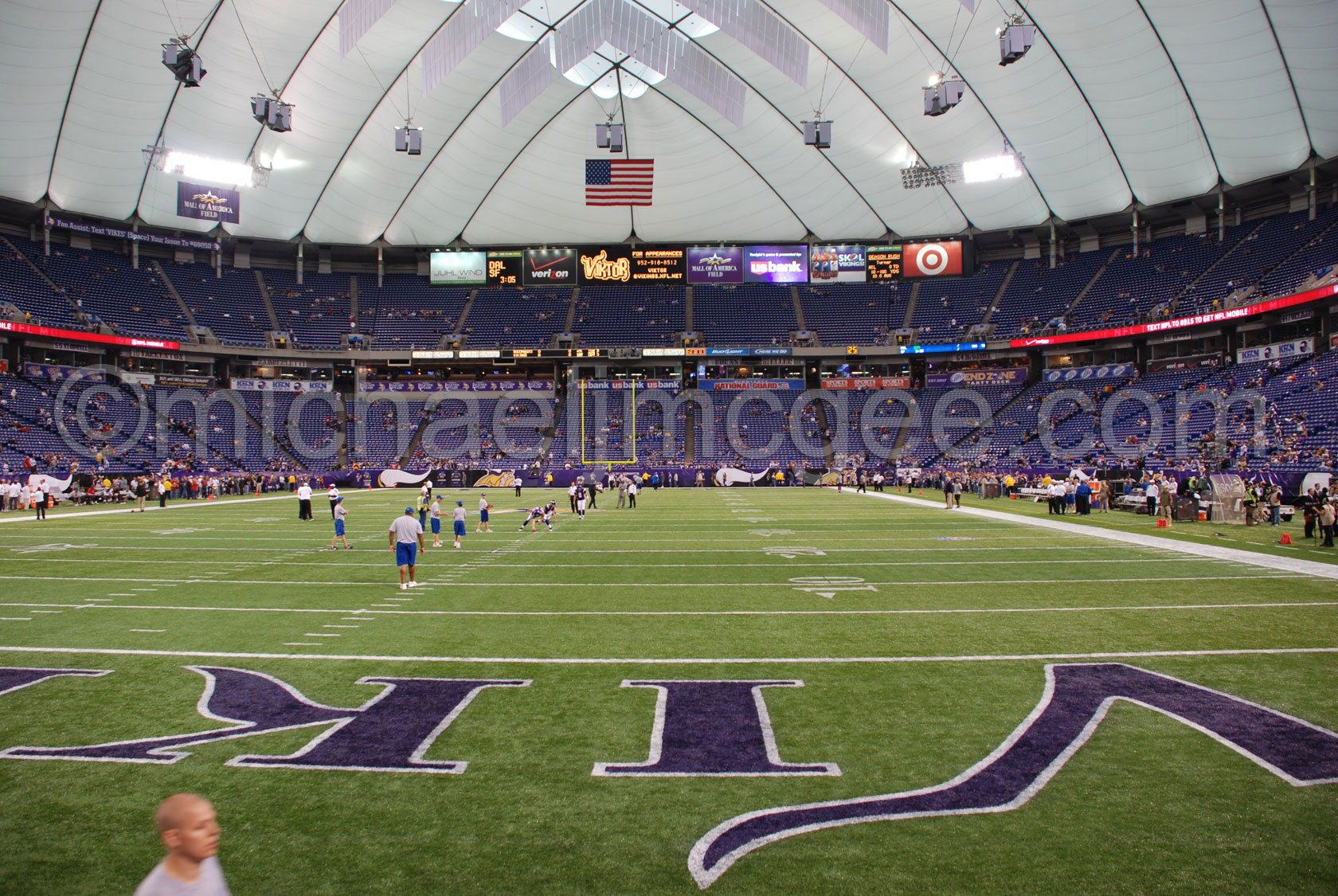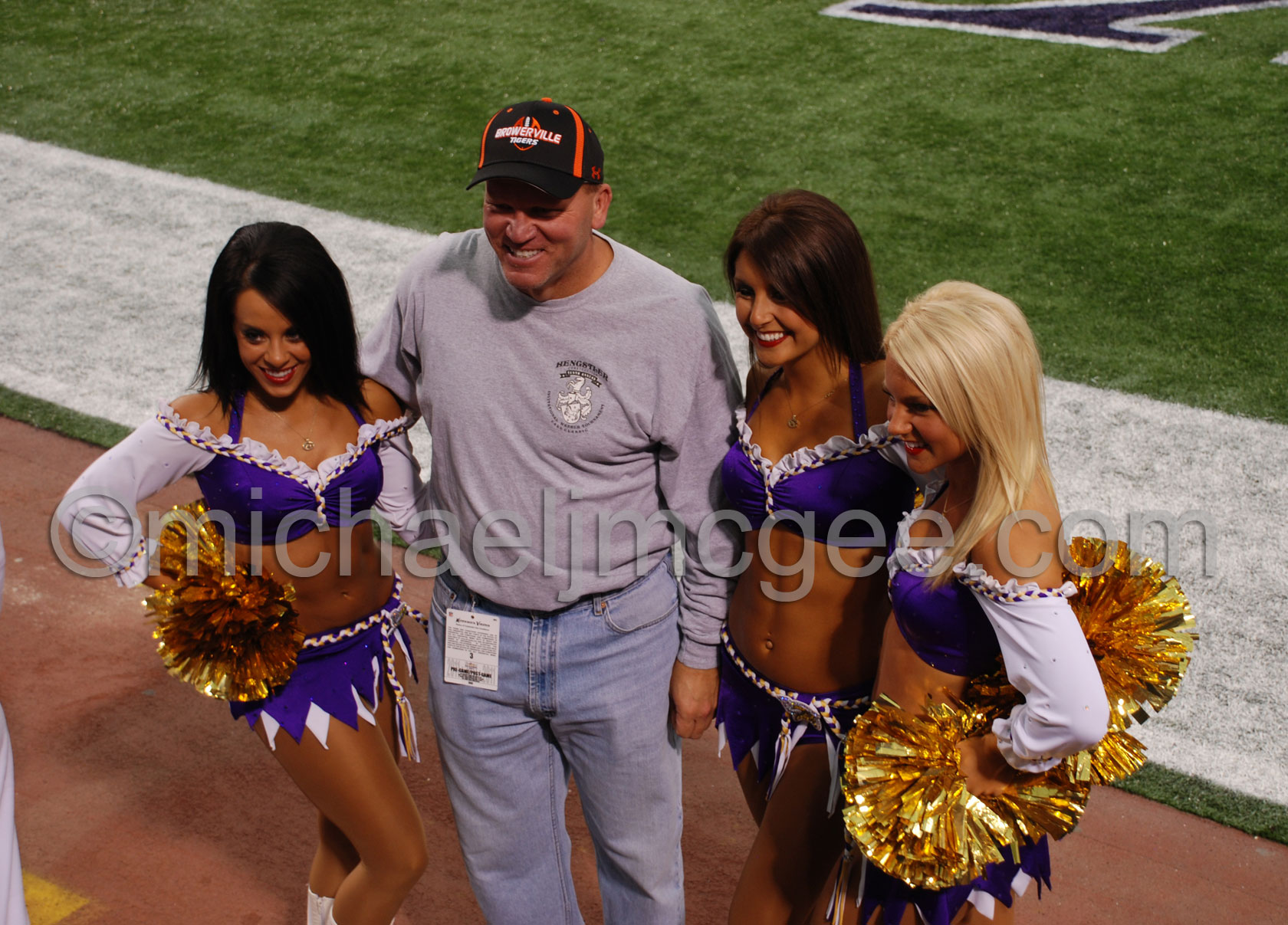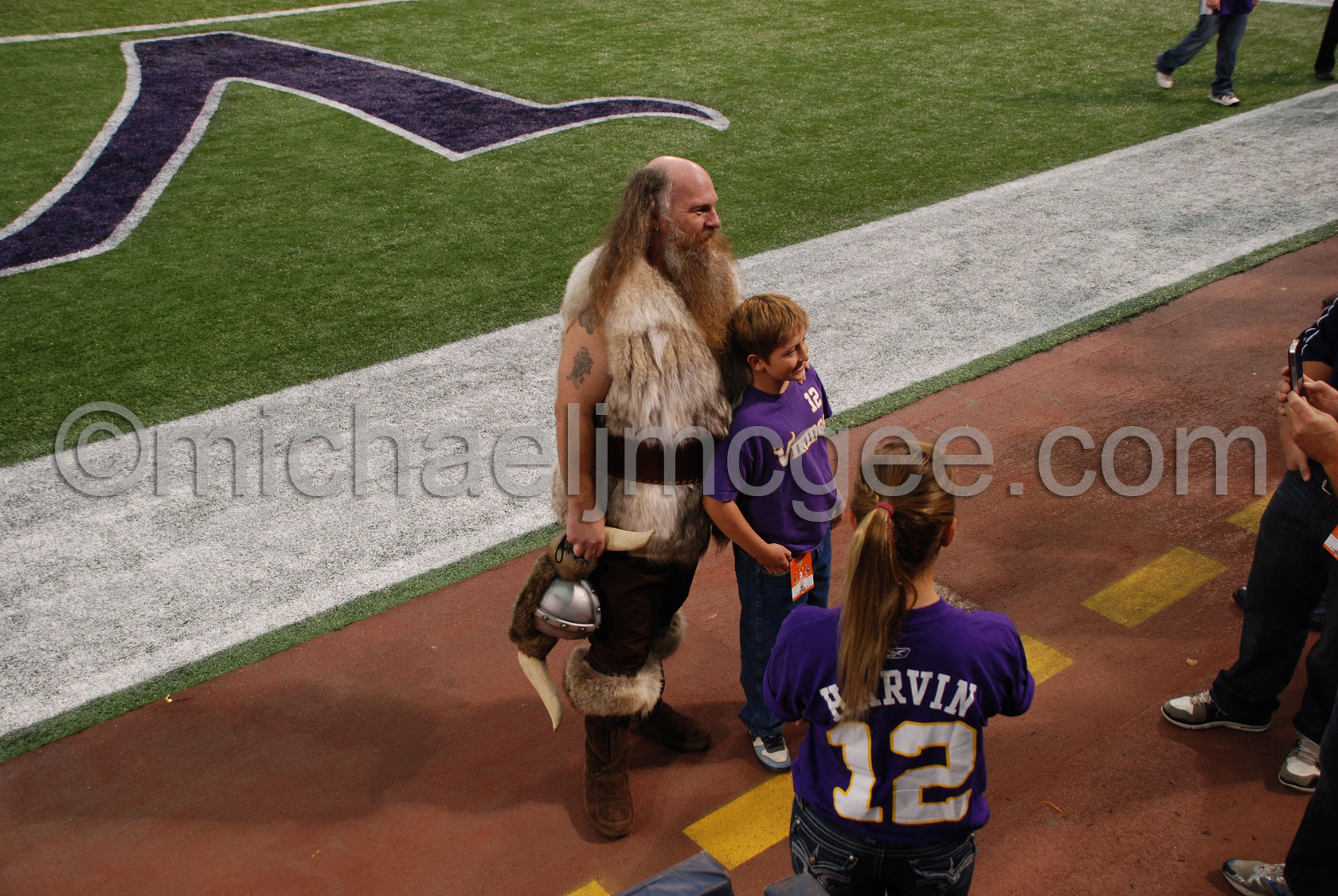 Ragnar & friend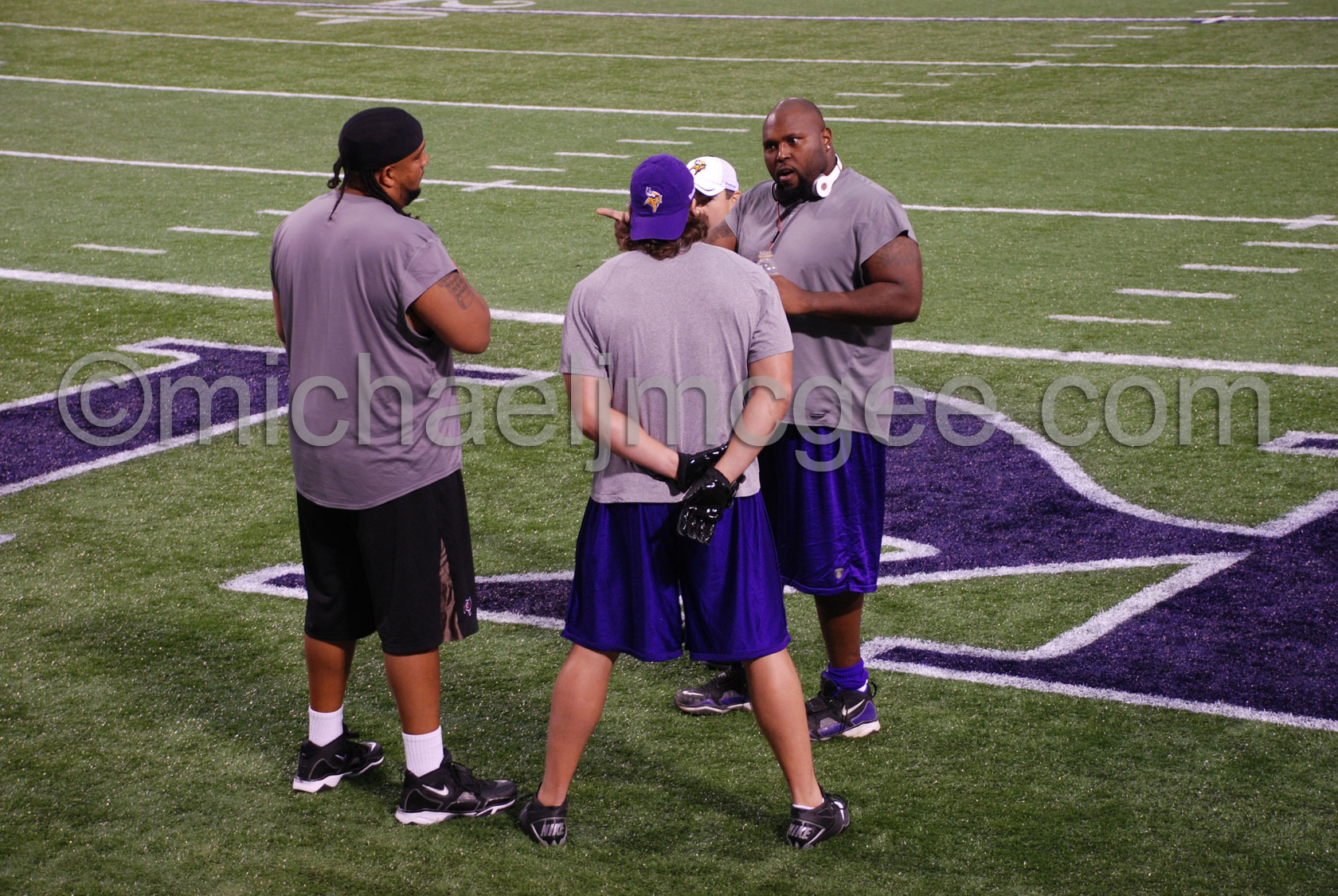 RG Anthony Herrera (facing) talks with LB Chad Greenway (Vikings purple hat) & an OL from the Bucs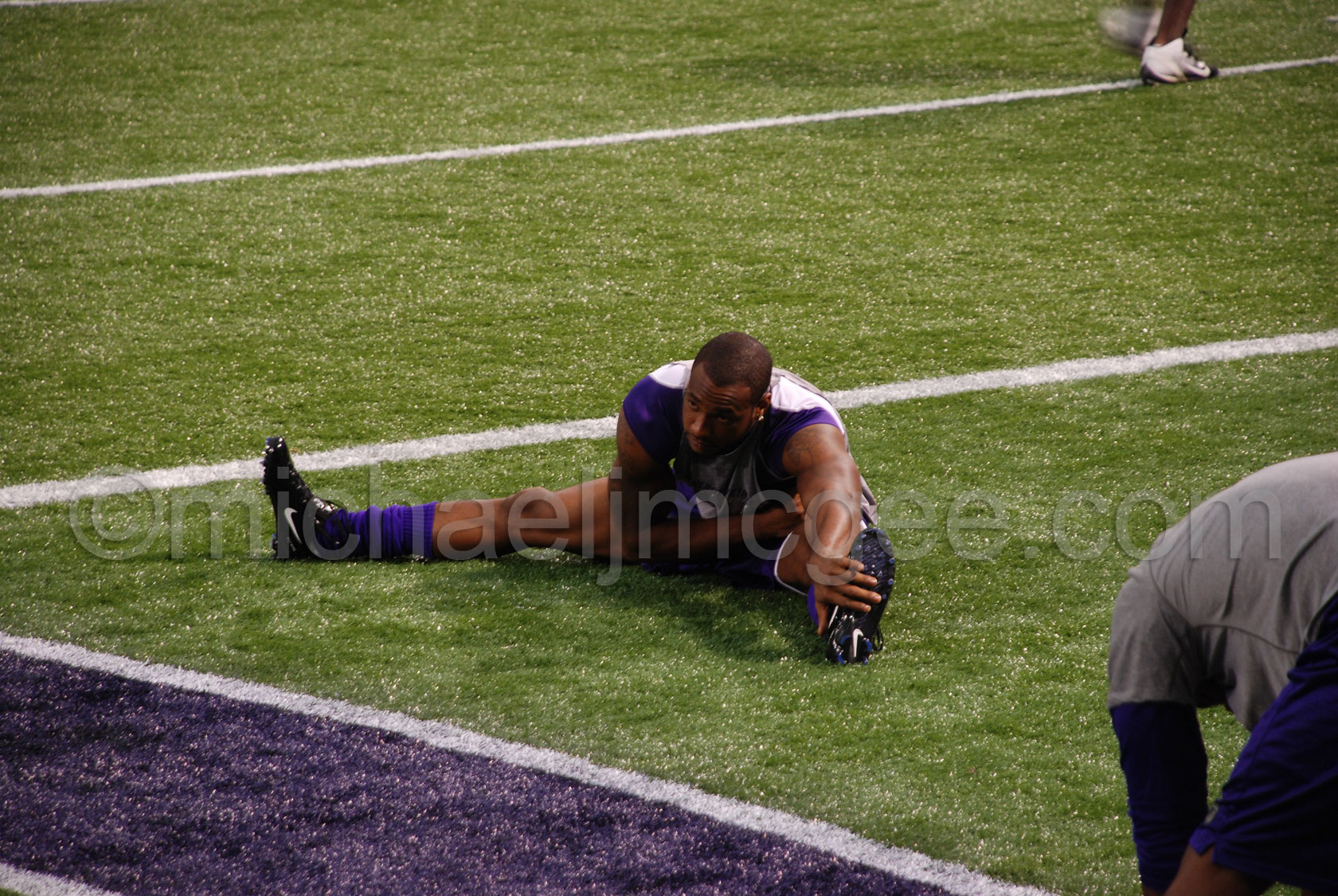 WR/KR Percy Harvin warms up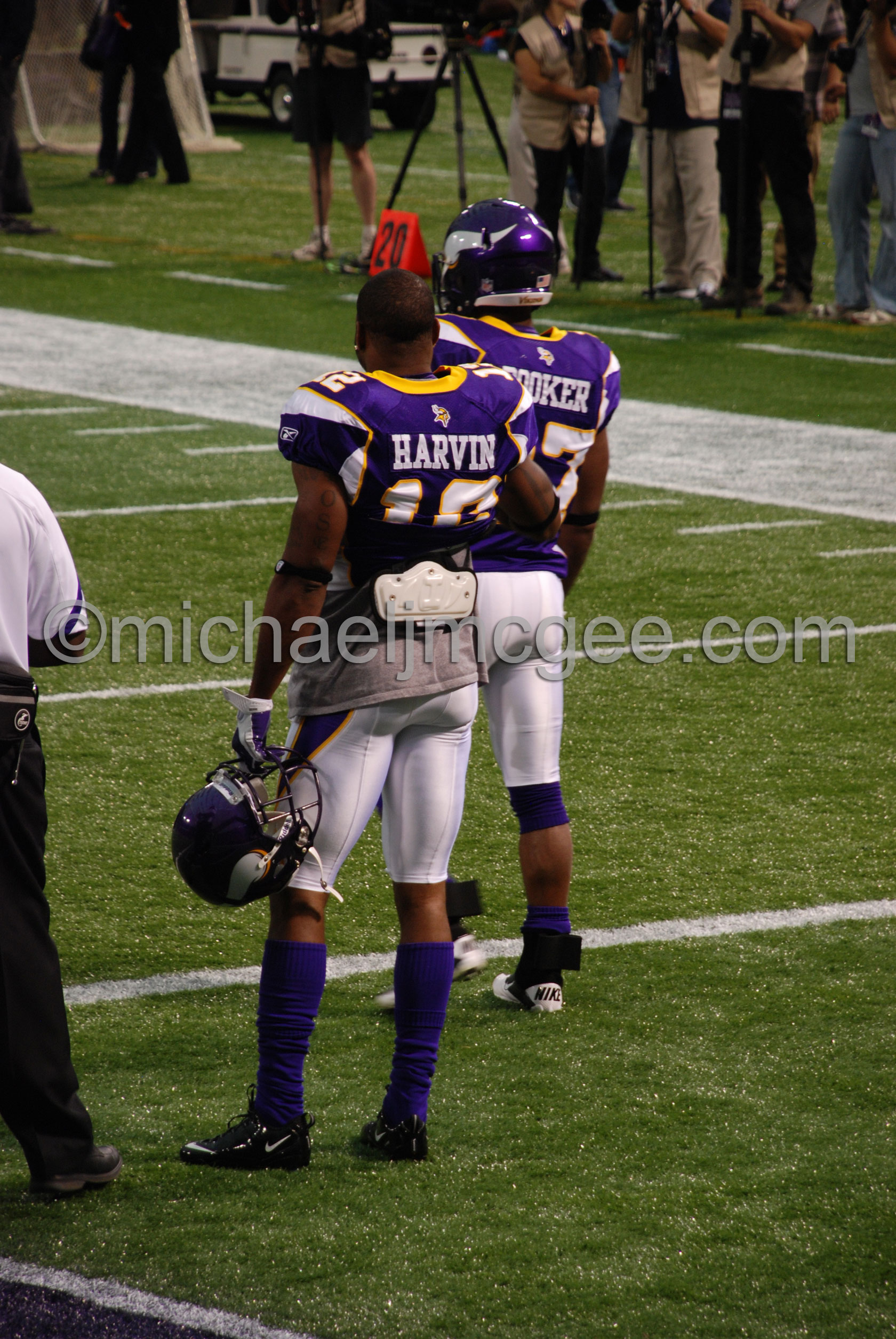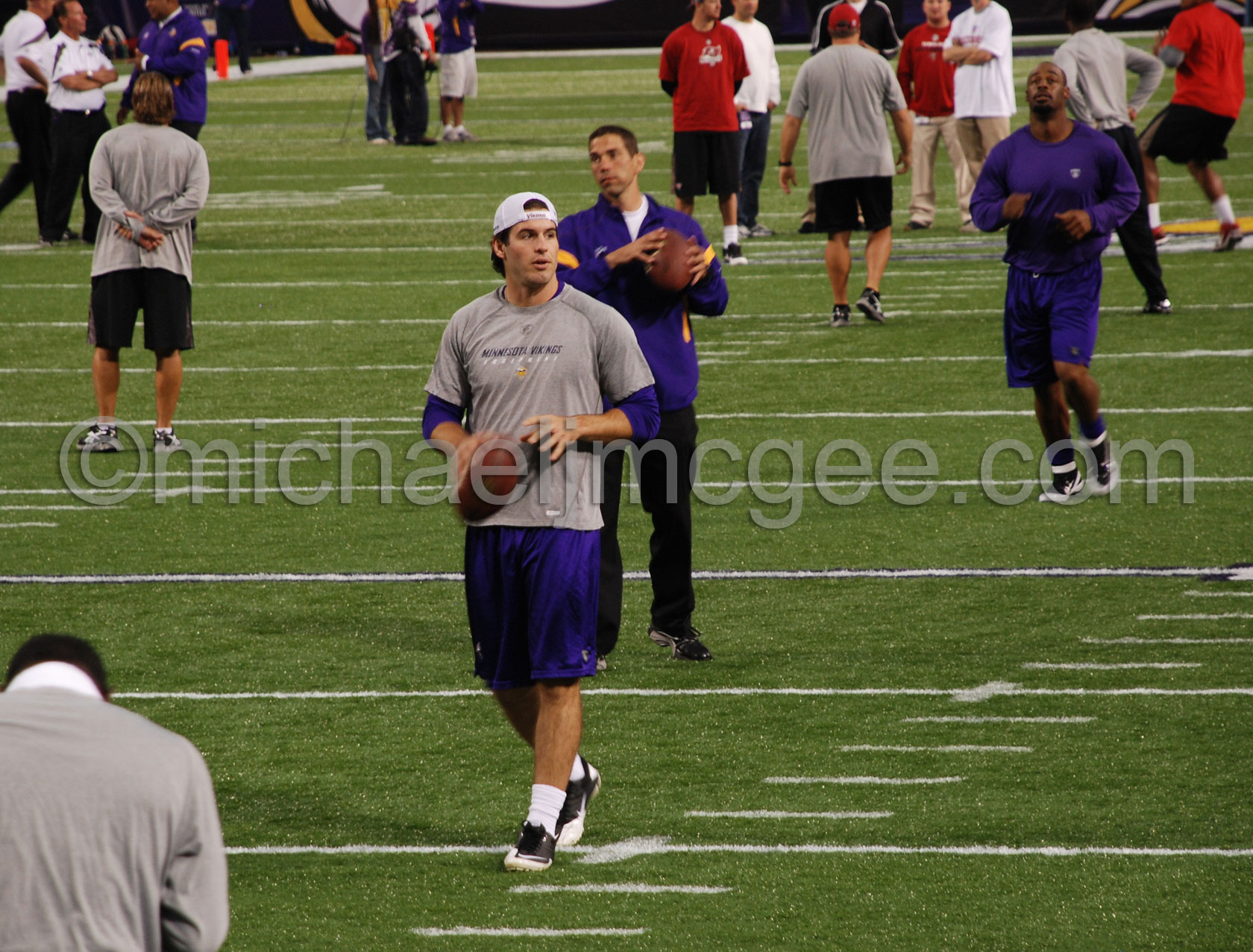 Rookie QB & the #12th overall pick Christian Ponder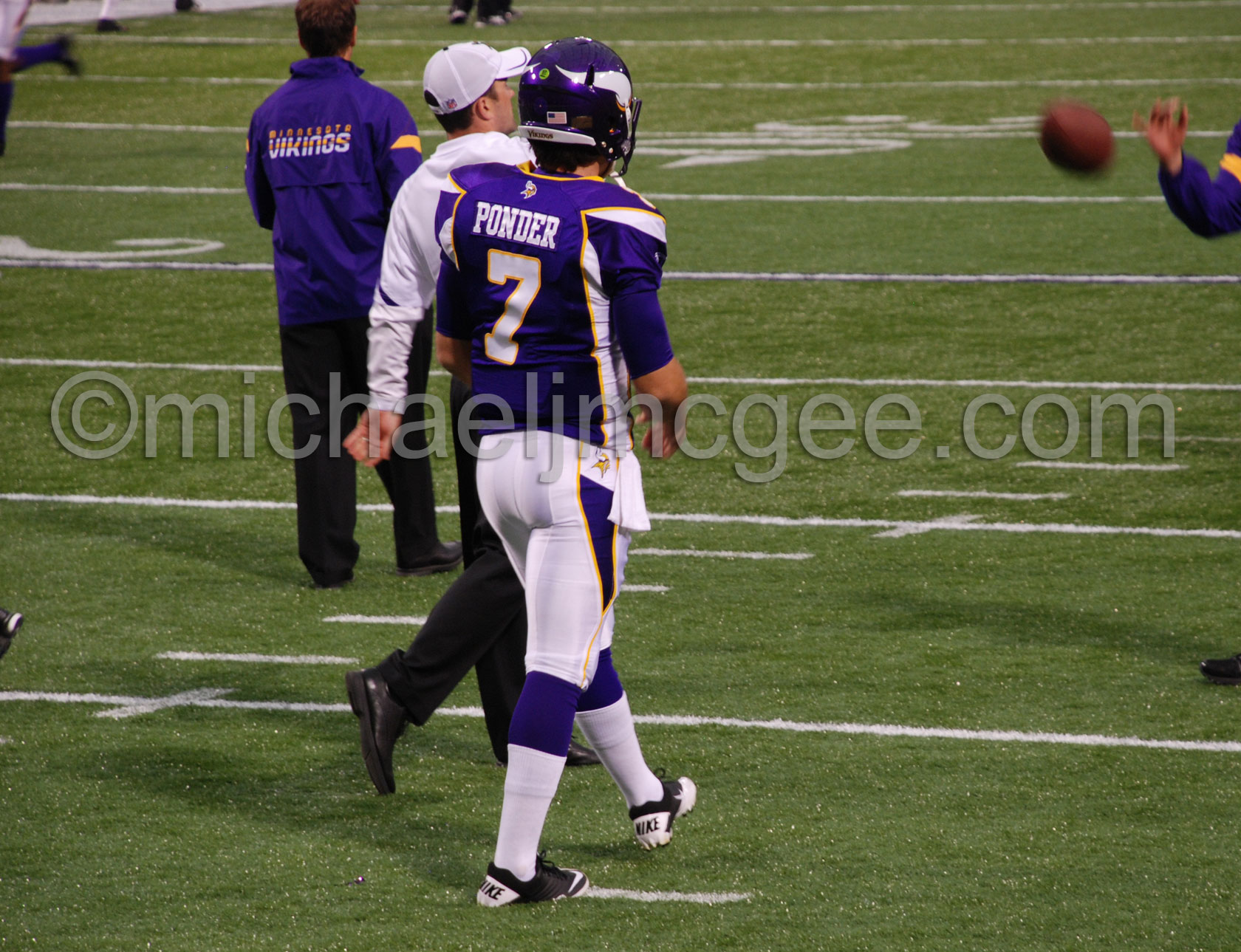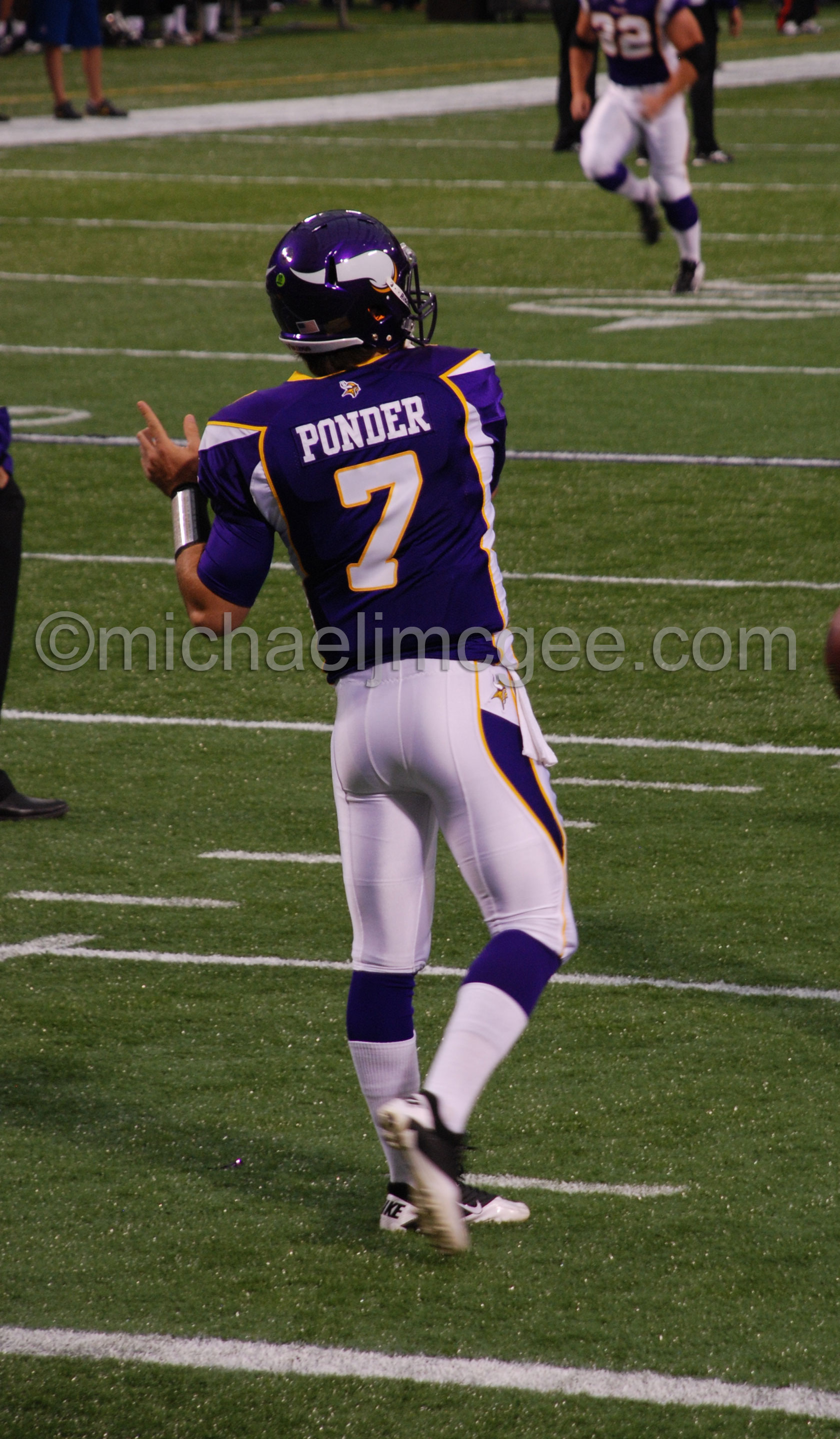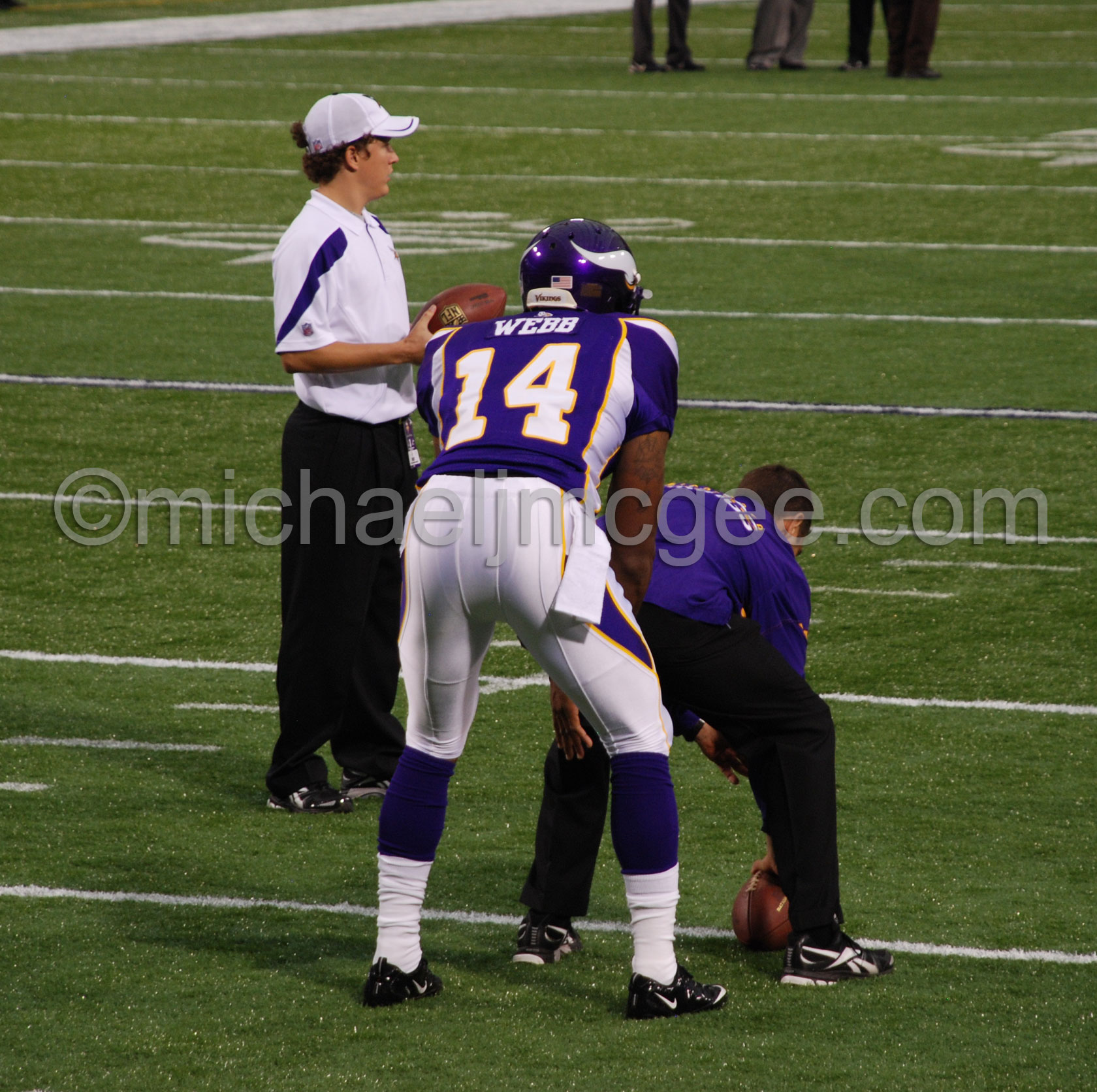 QB Joe Webb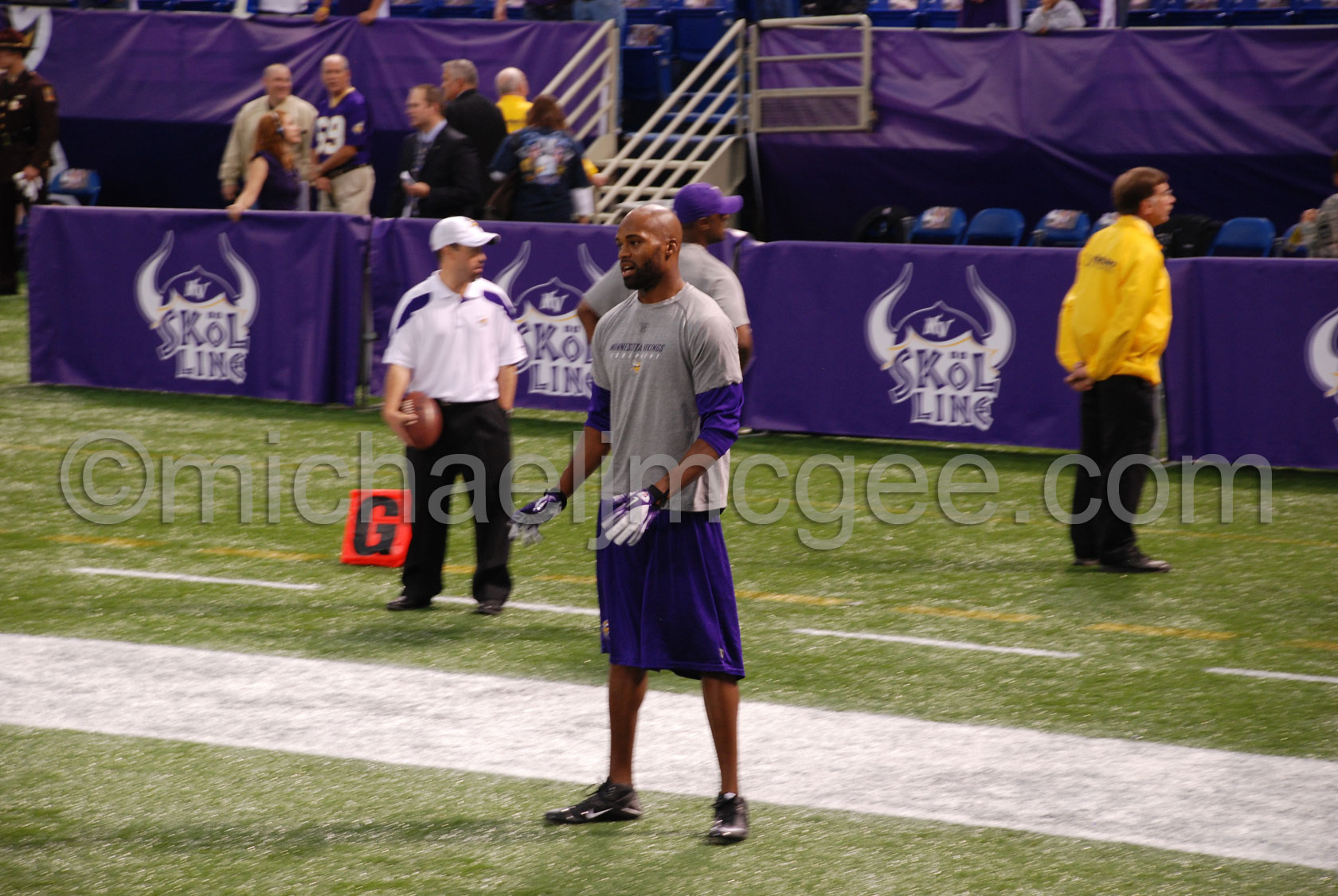 WR Michael Jenkins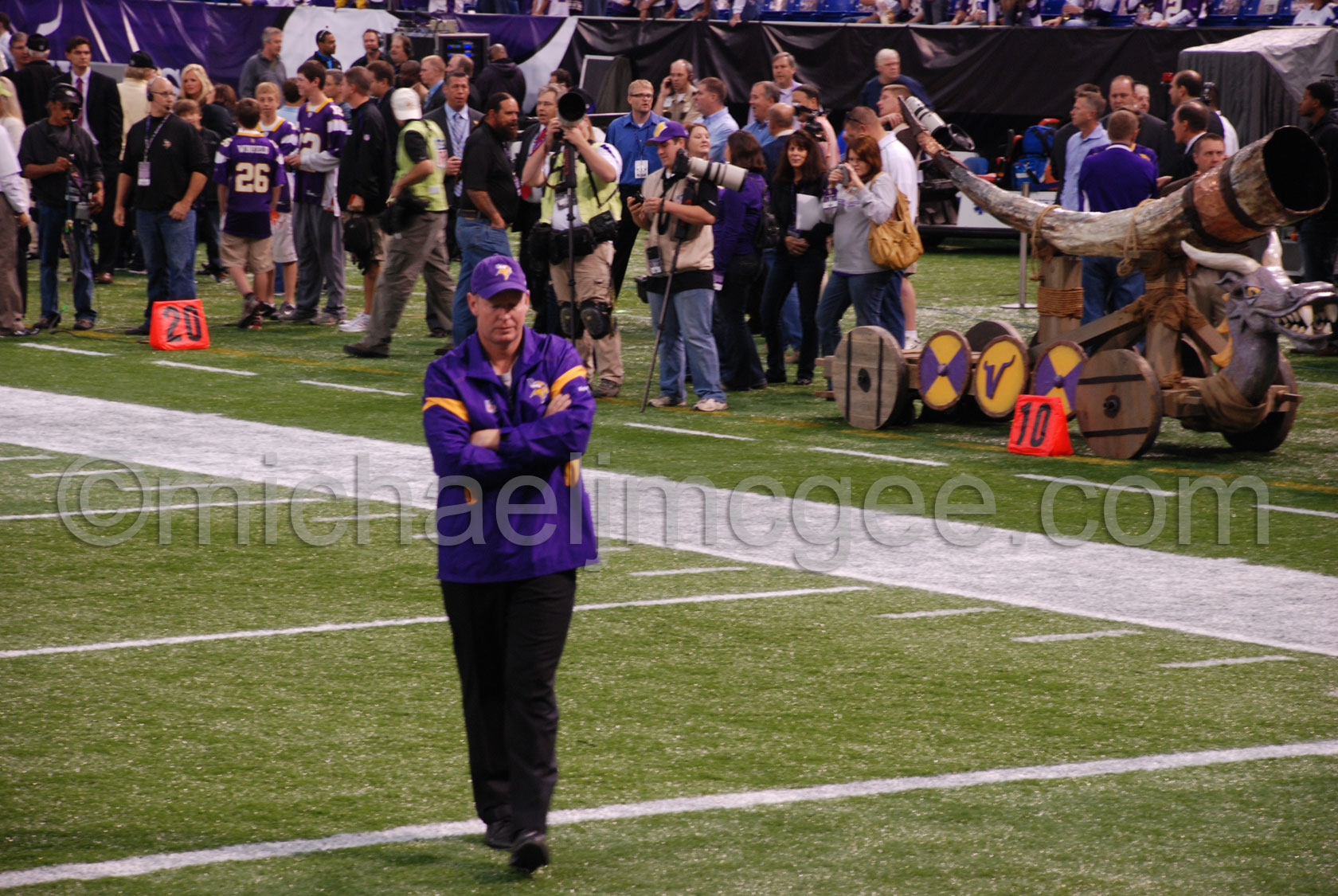 Offensive Coordinator Bill Musgrave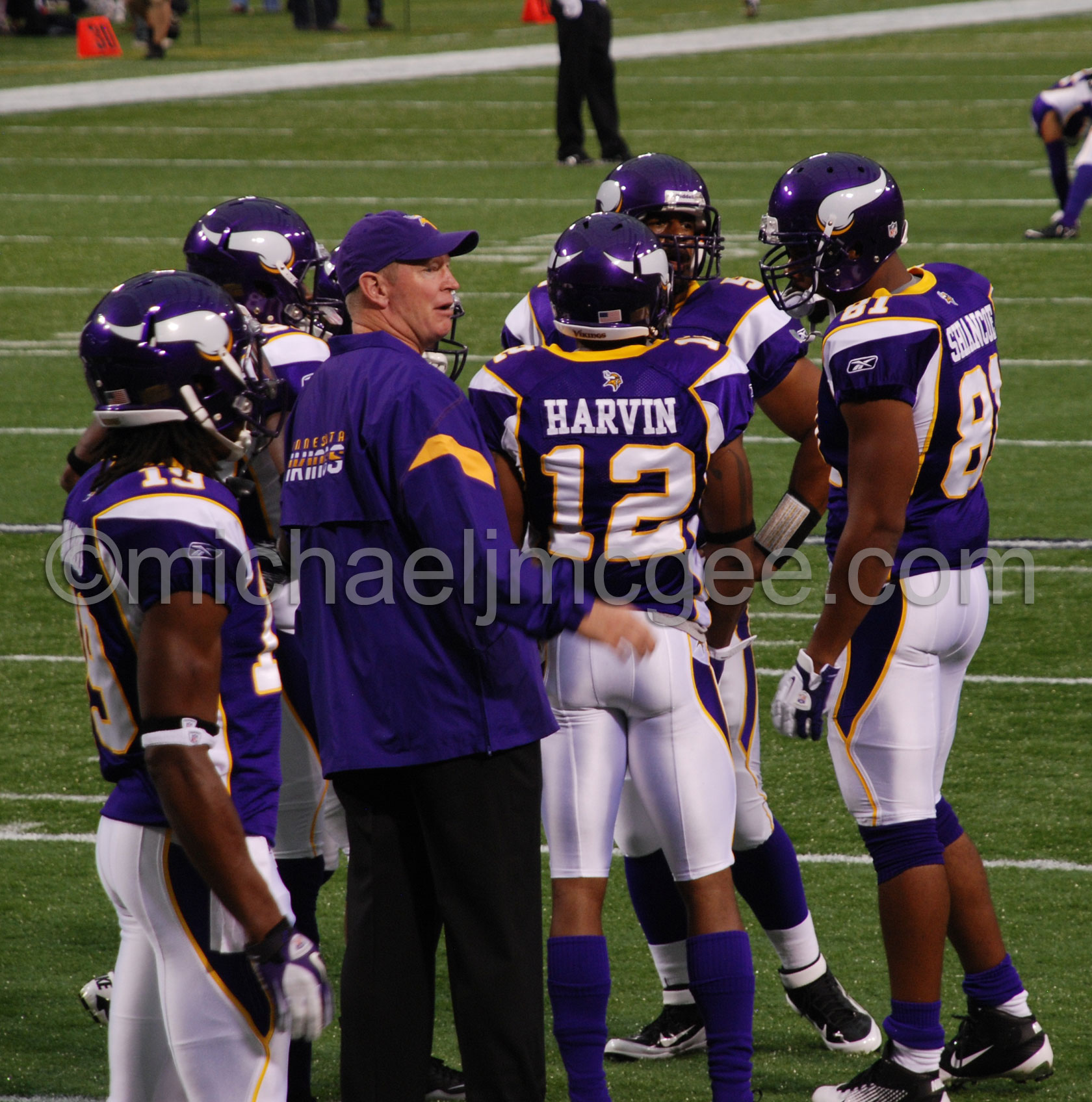 Bill gathers the troops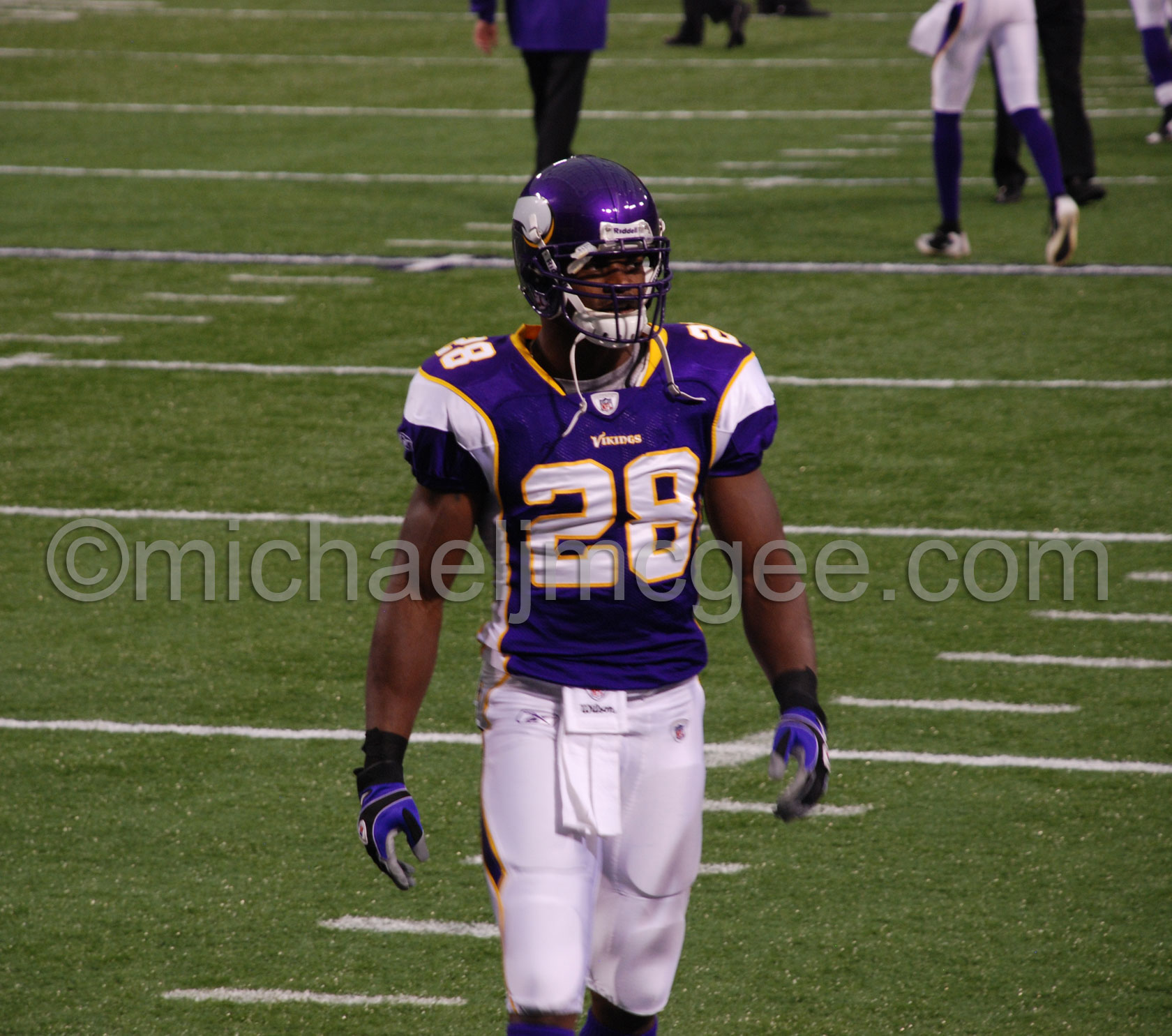 Stud RB Adrian Peterson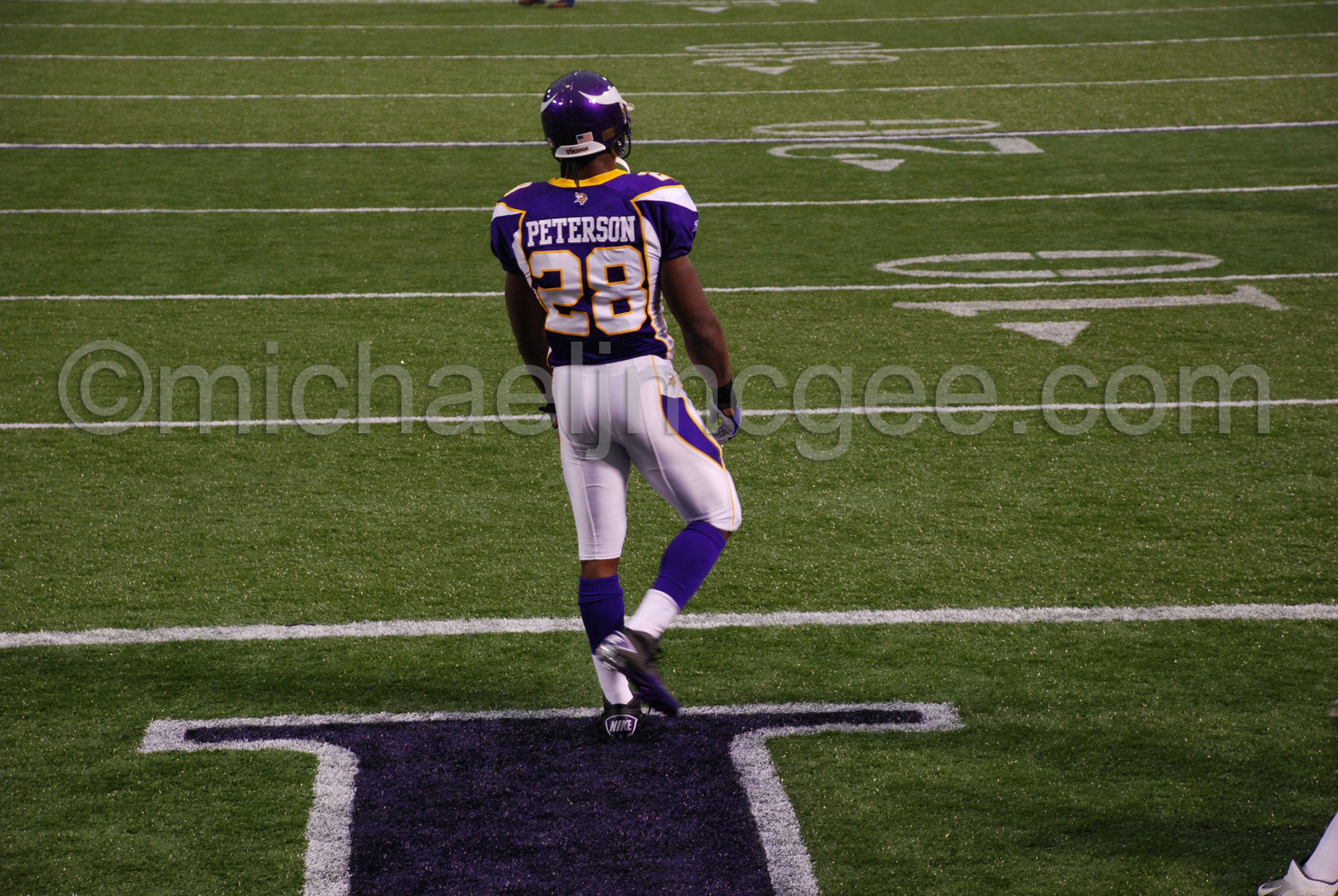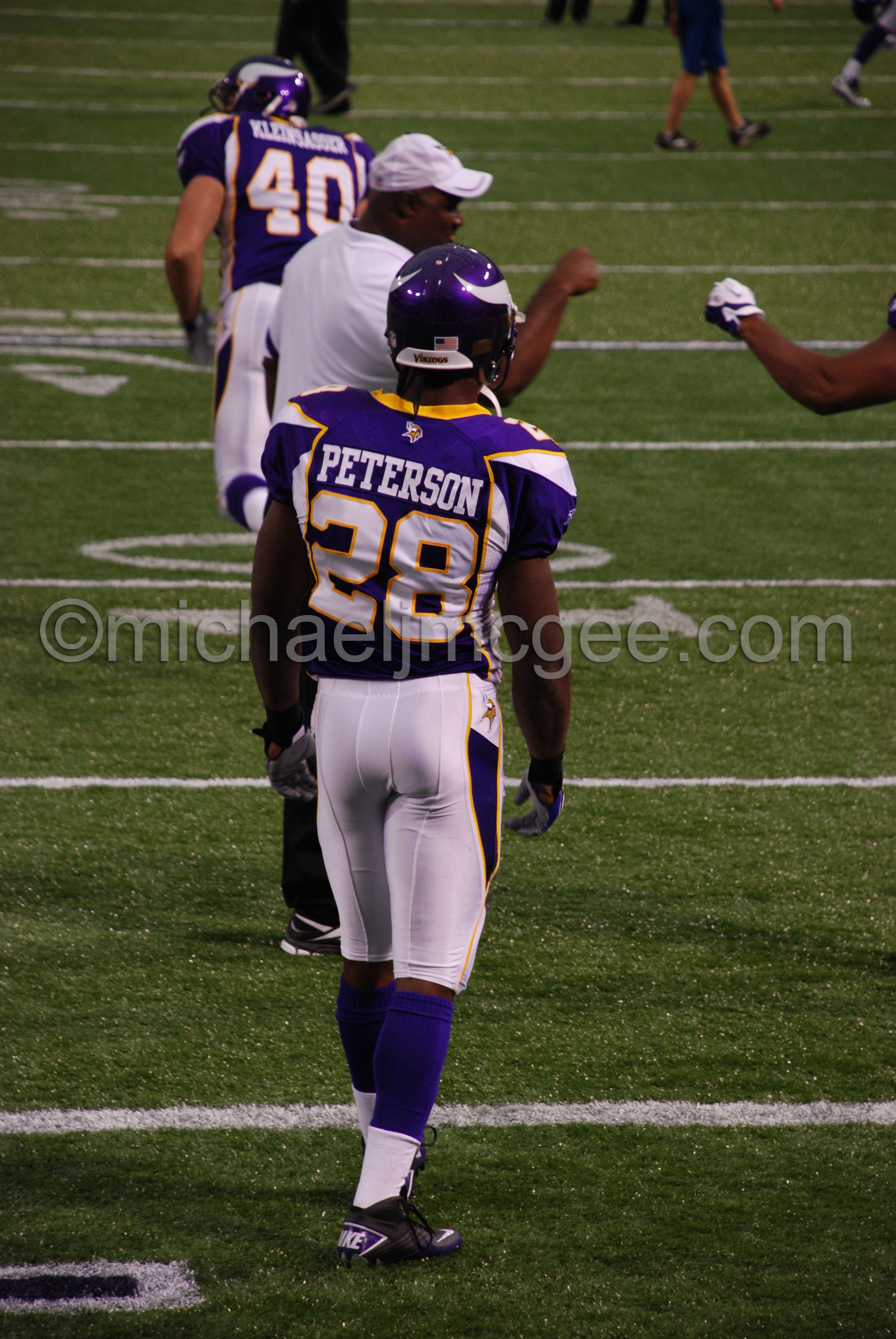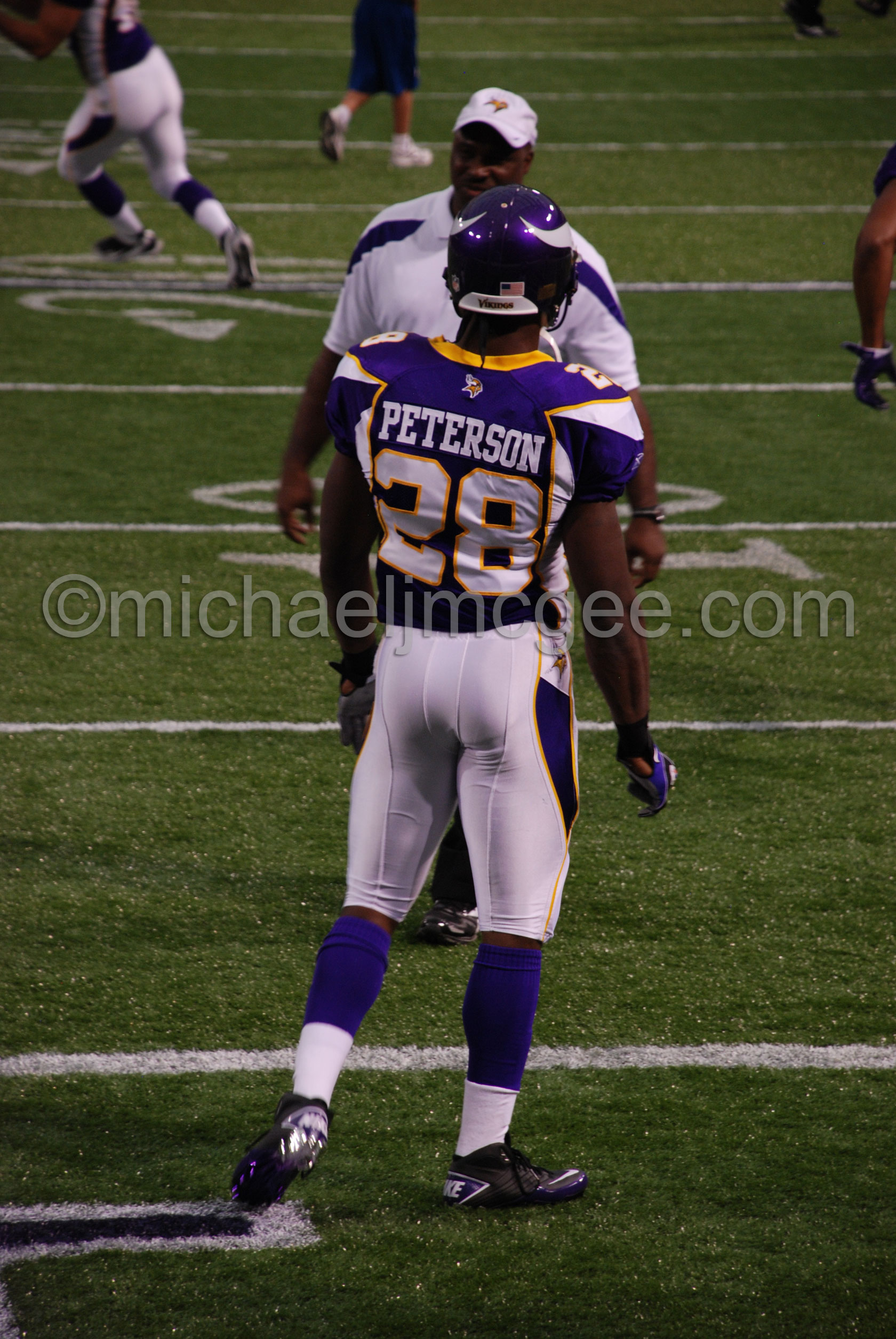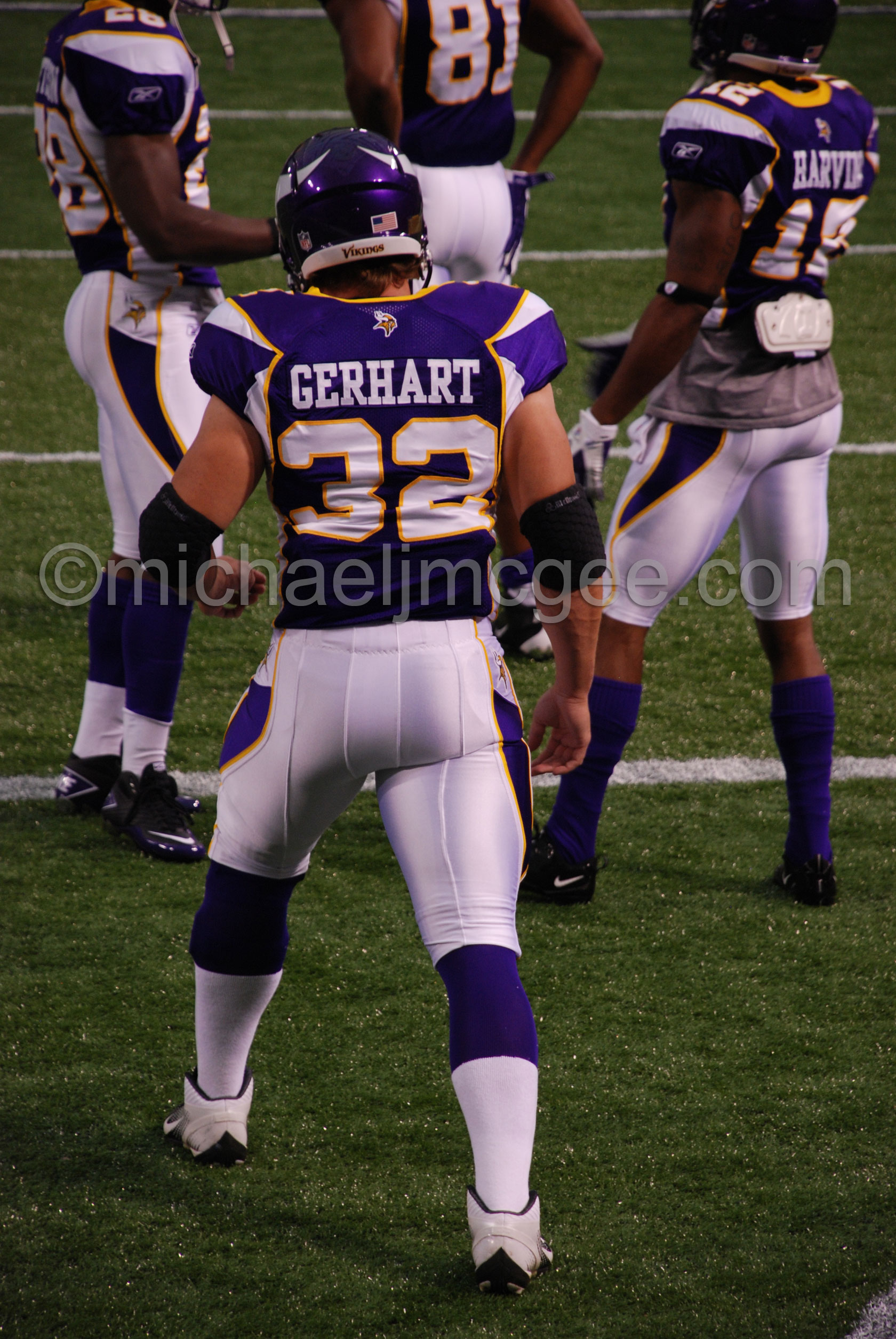 RB Toby Gerhart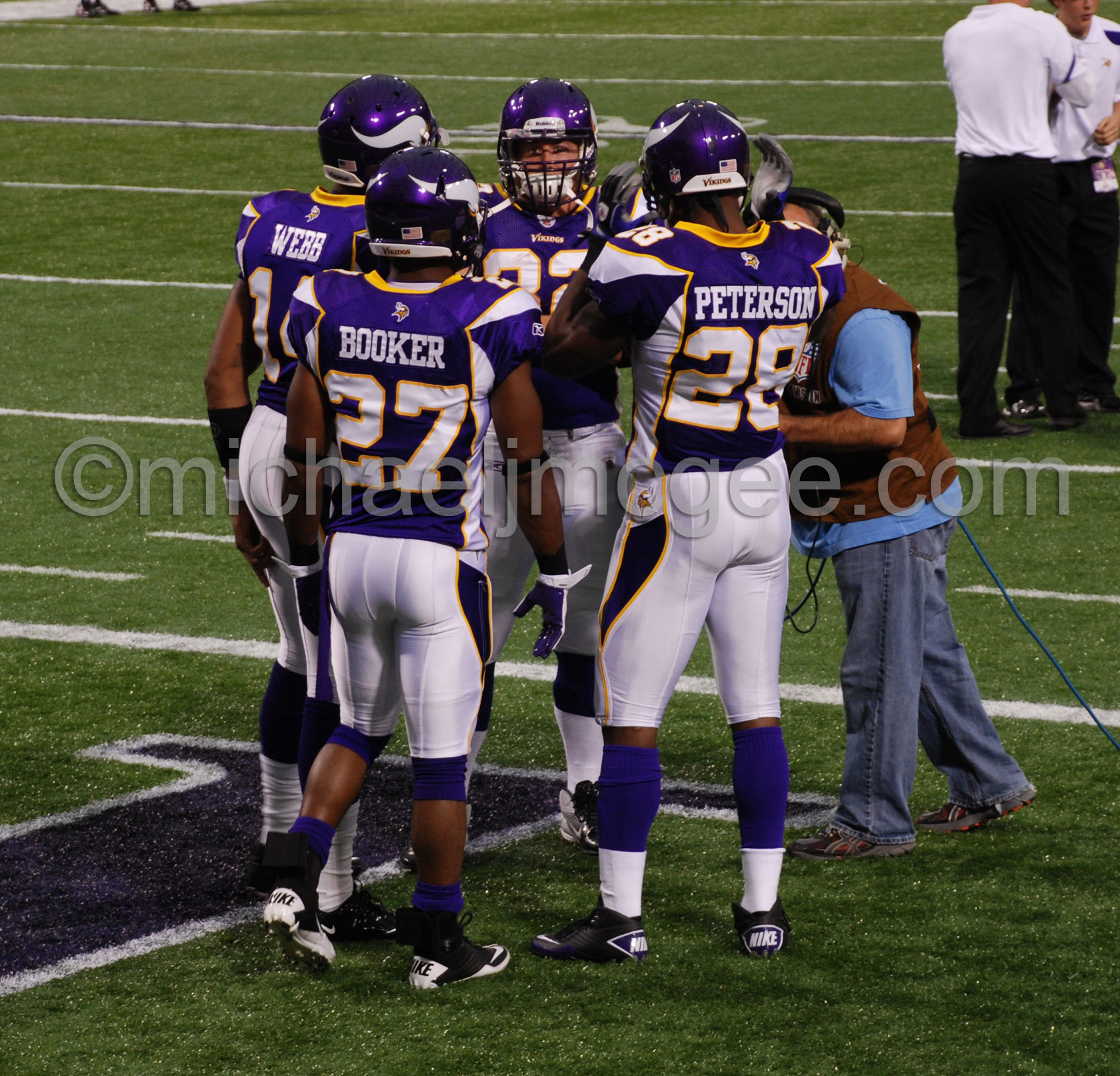 (L-R) QB Joe Webb, RB's Lorenzo Booker, Gerhart & AP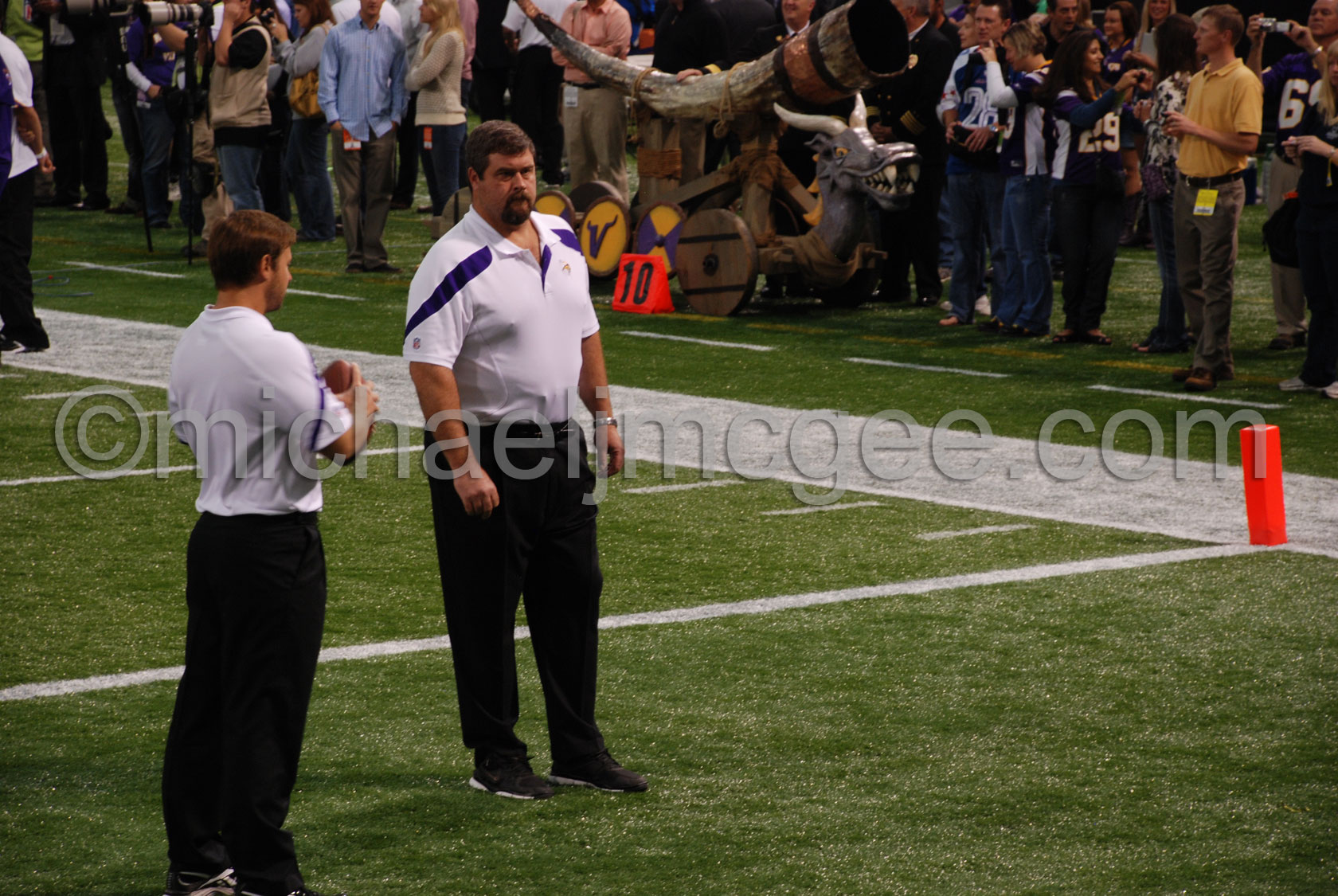 Offensive Line Coach Jeff Davidson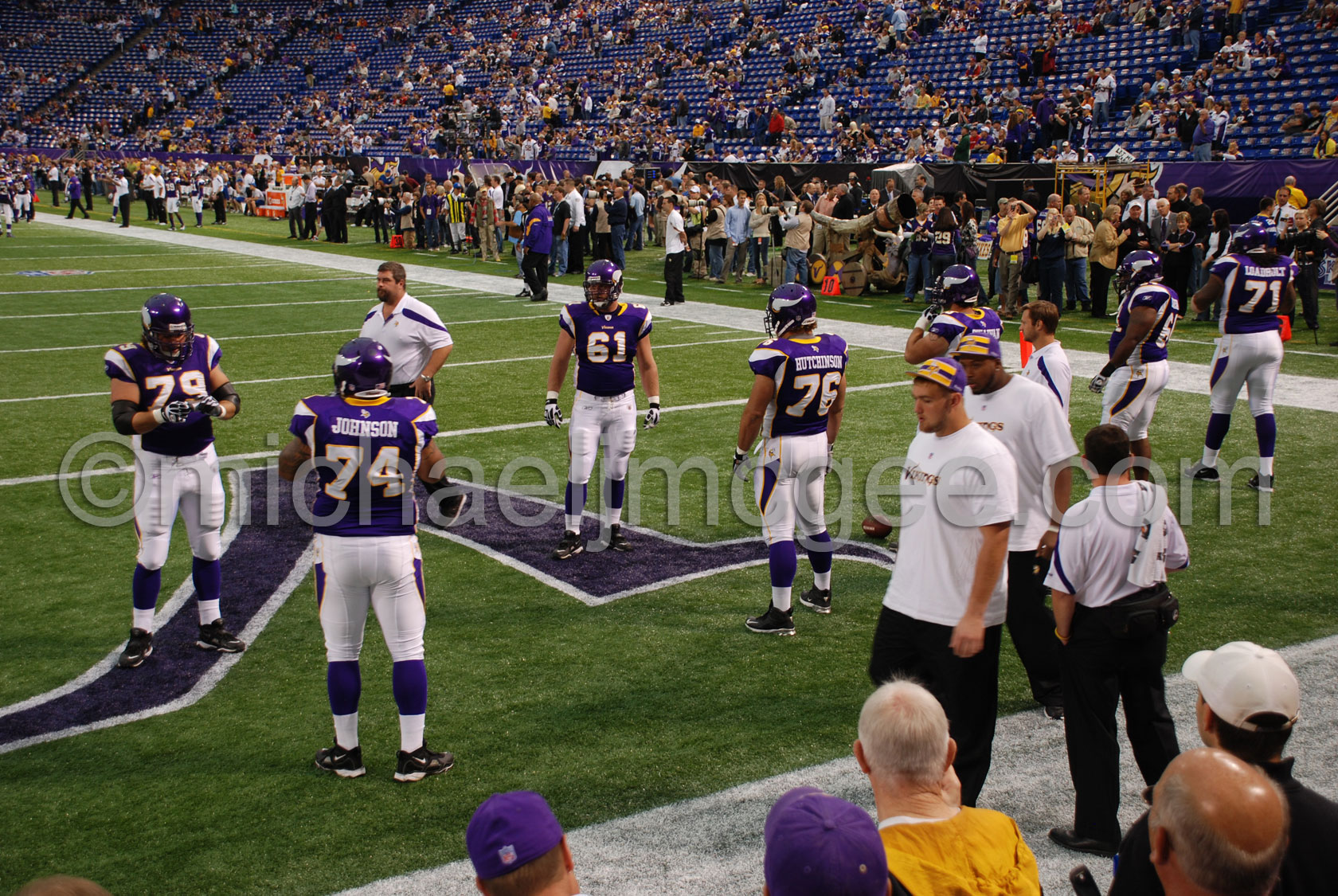 OL warms up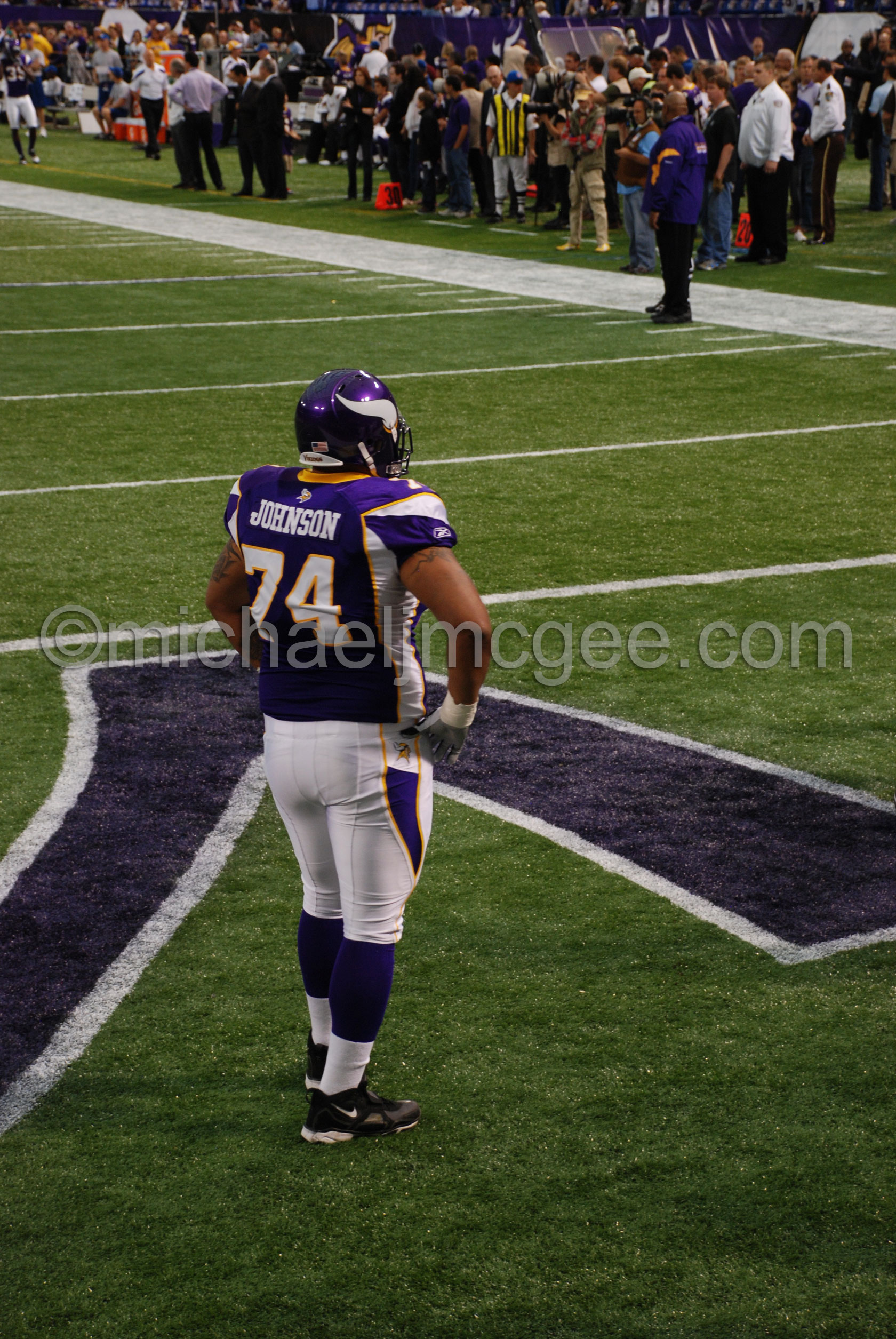 Replacing Bryant McKinnie, LT Charlie Johnson
TE Visanthe Shiancoe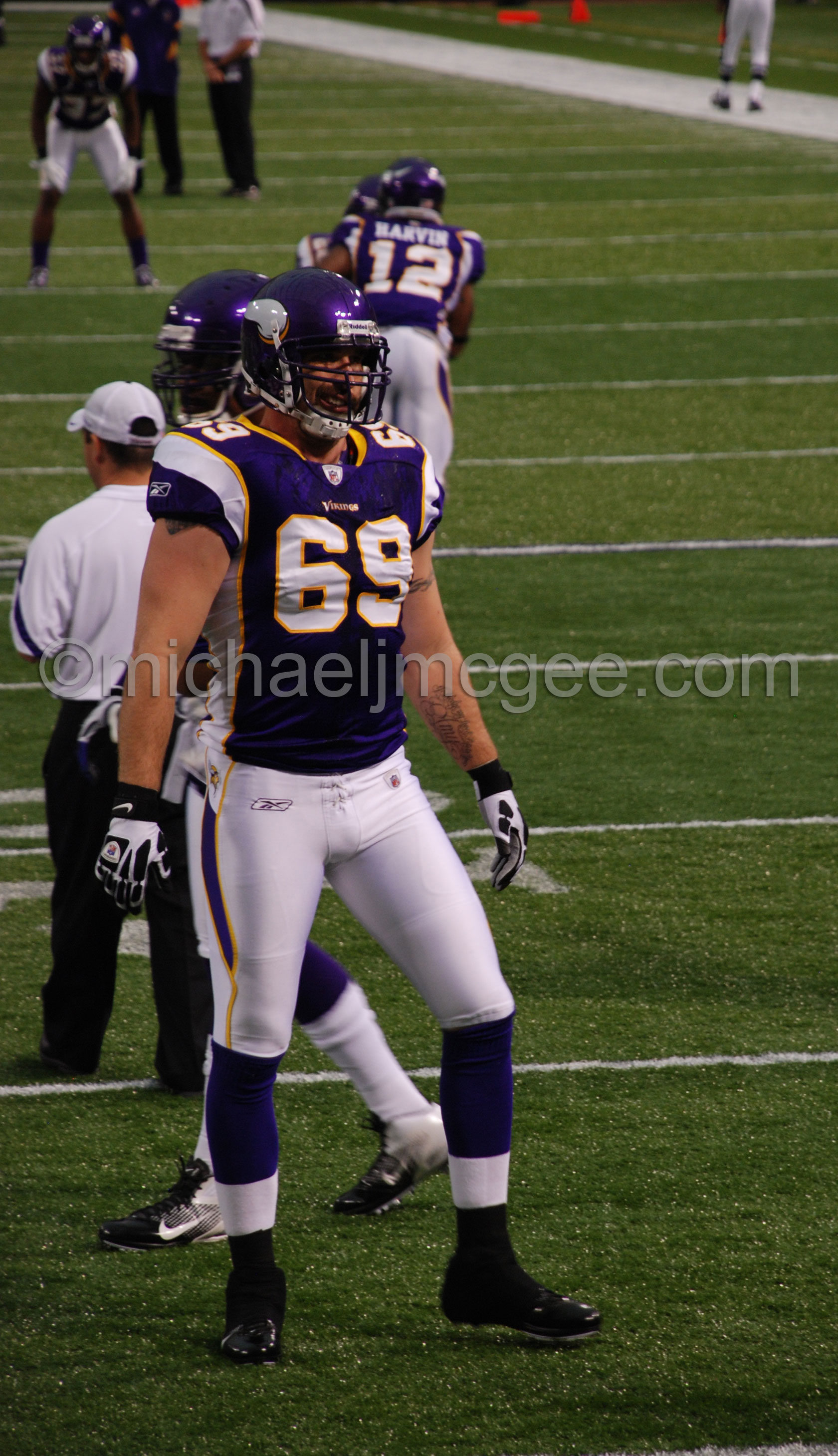 The Great DE Jared Allen
DL Everson Griffen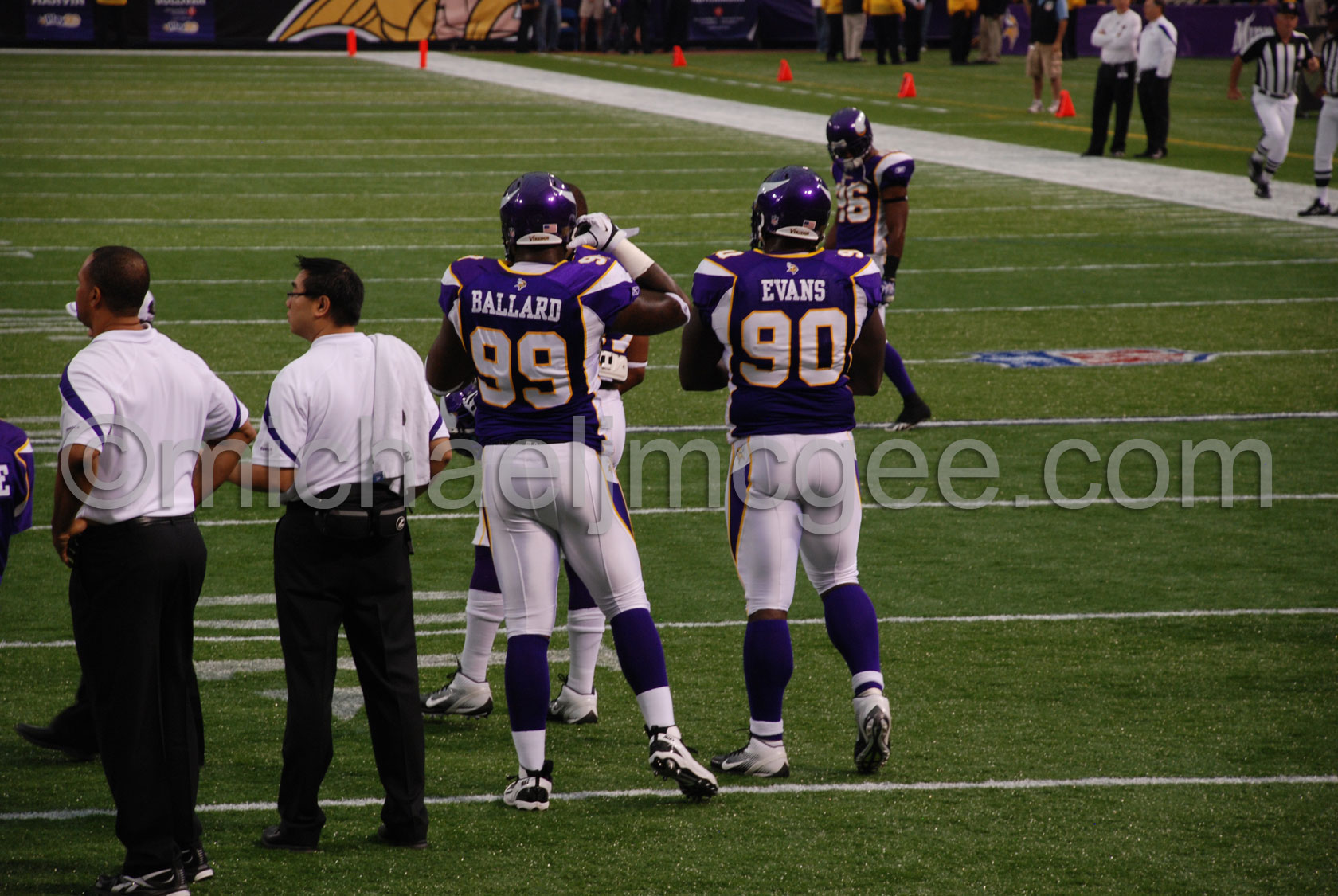 DL Christian Ballard & Fred Evans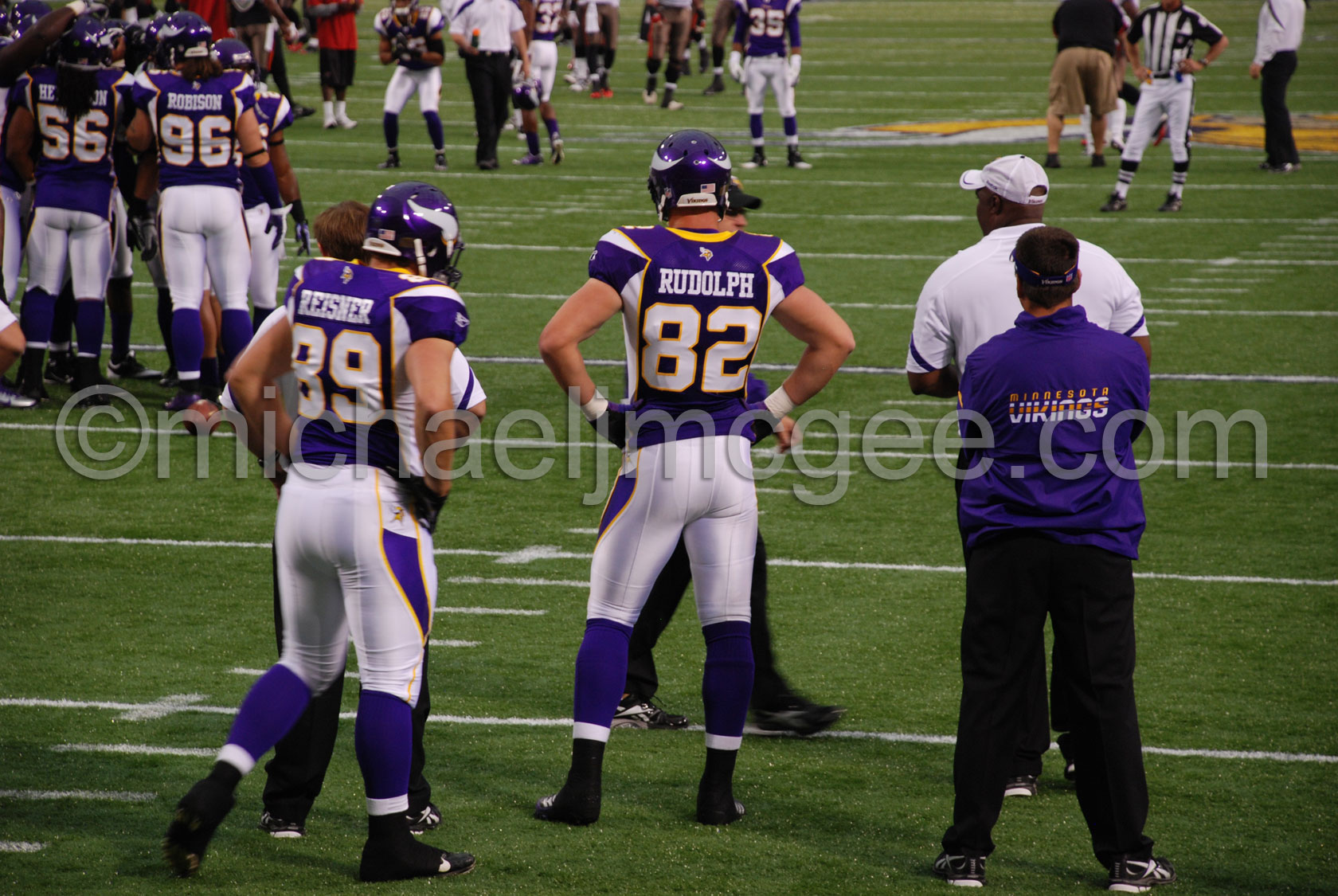 TE Kyle Rudolph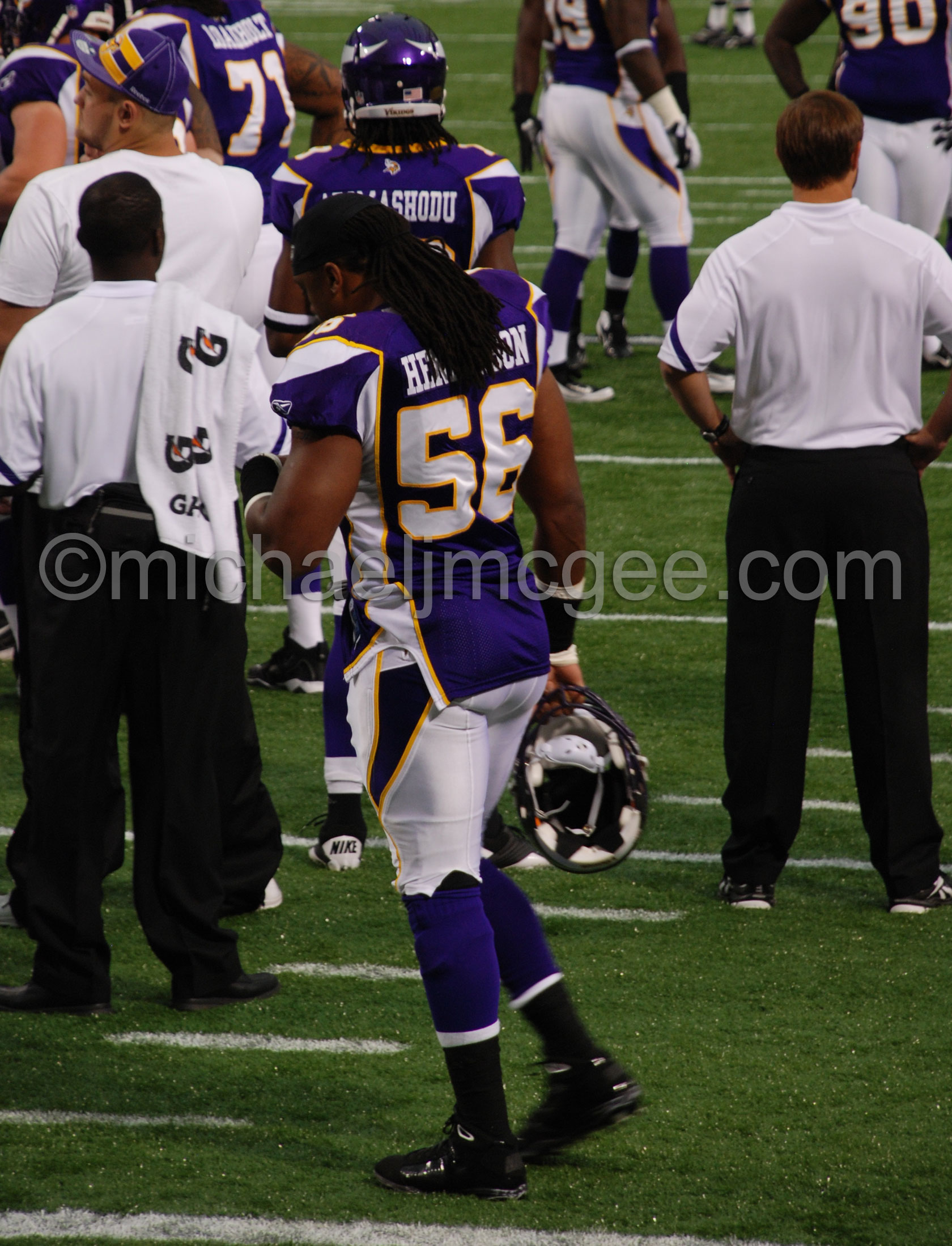 LB EJ Henderson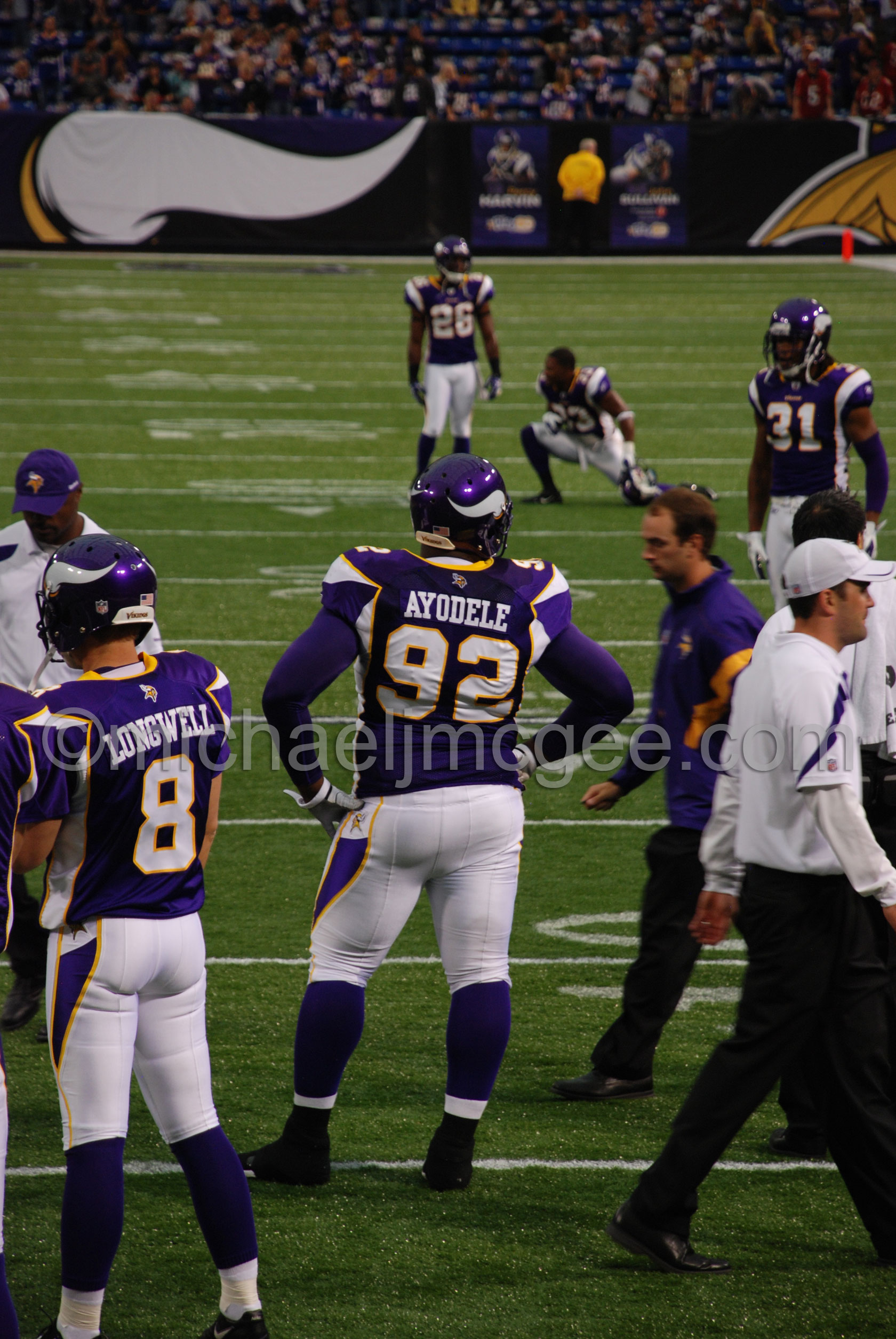 DL Remi Ayodele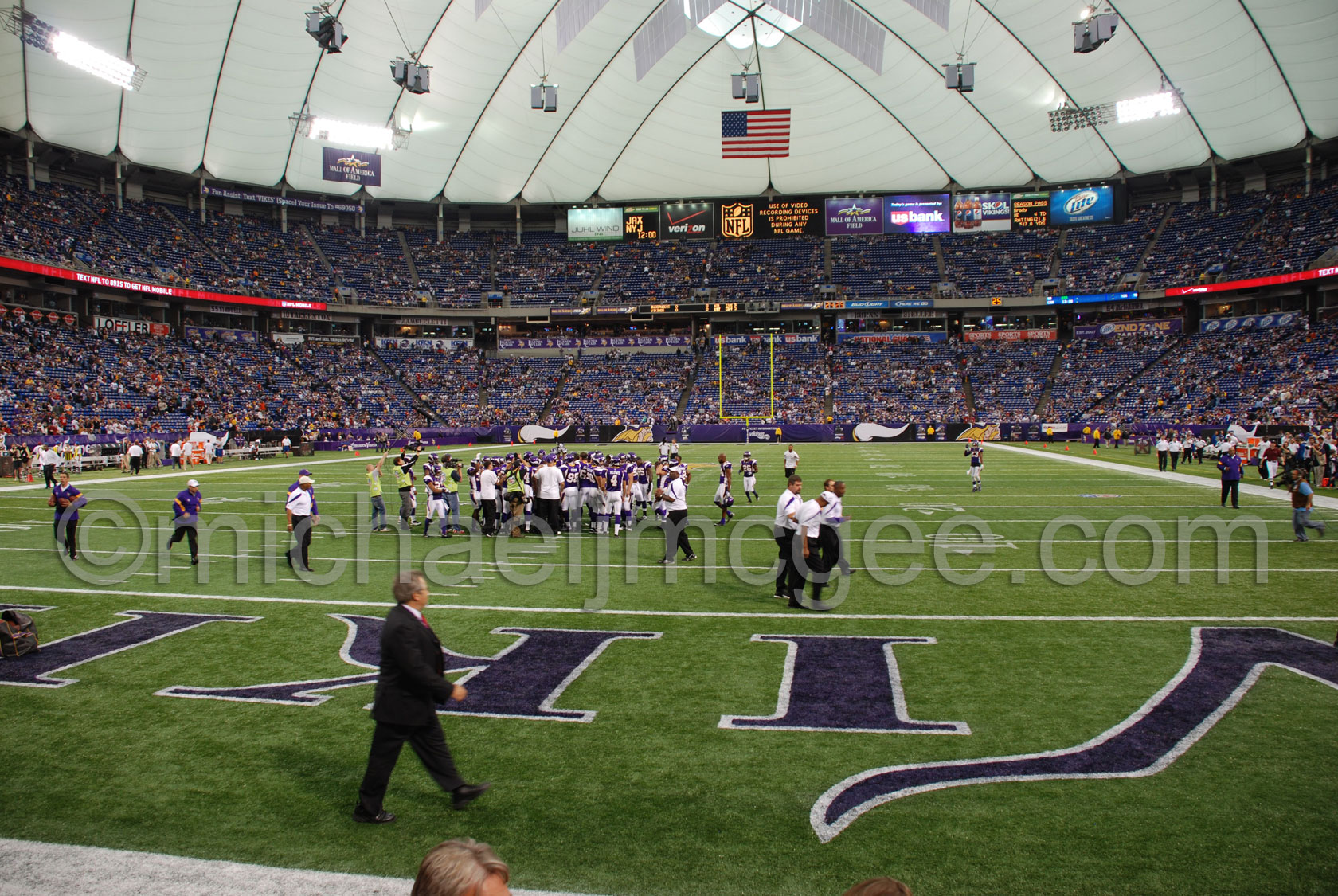 Huddle up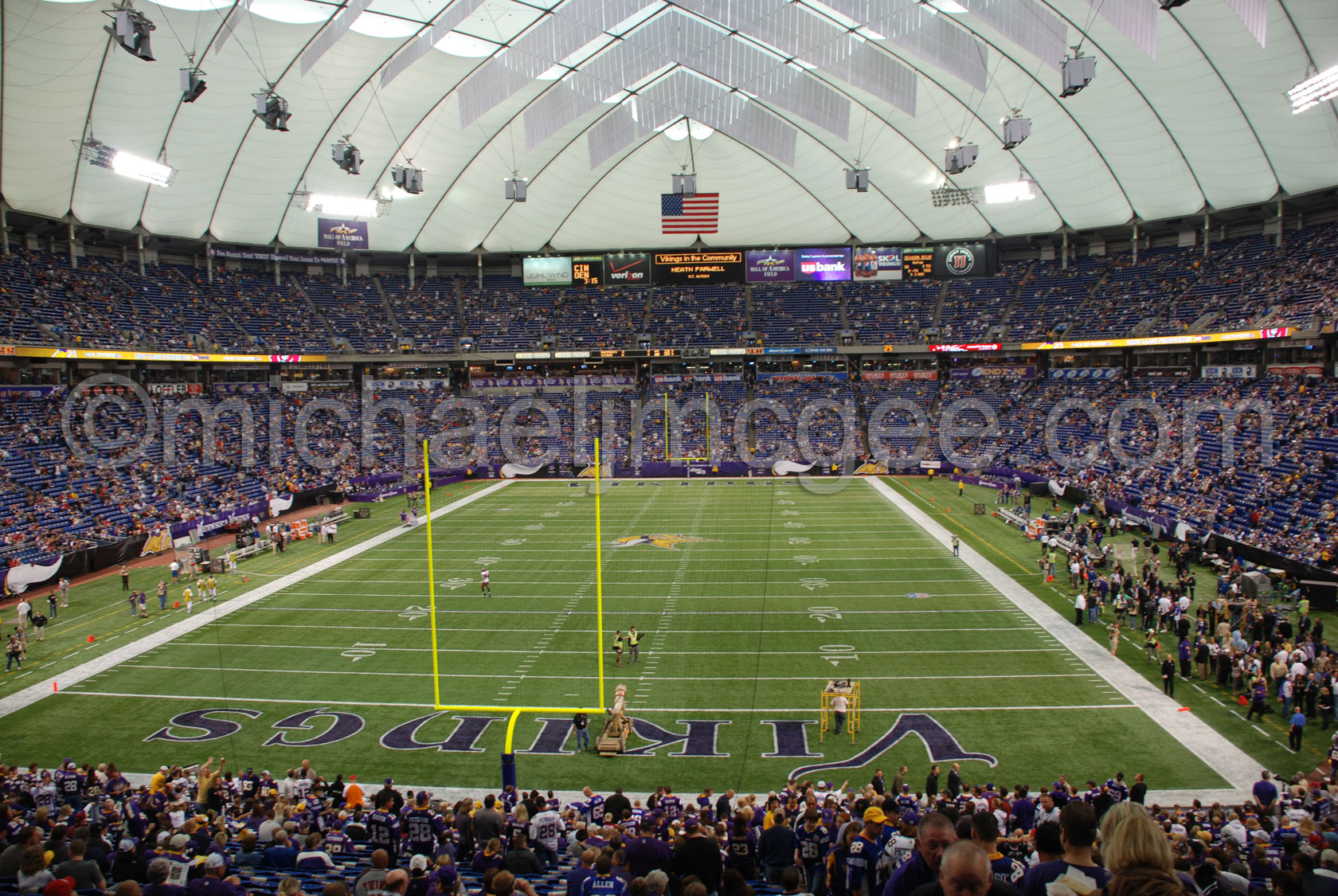 The Game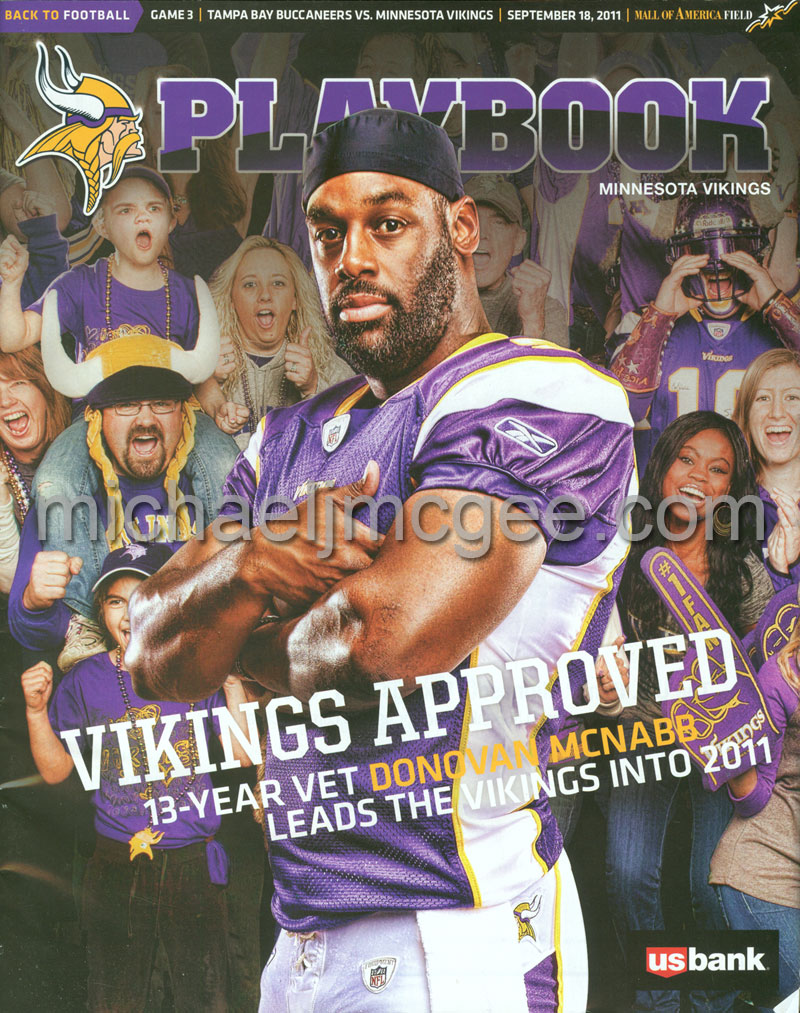 MJM raisin' hell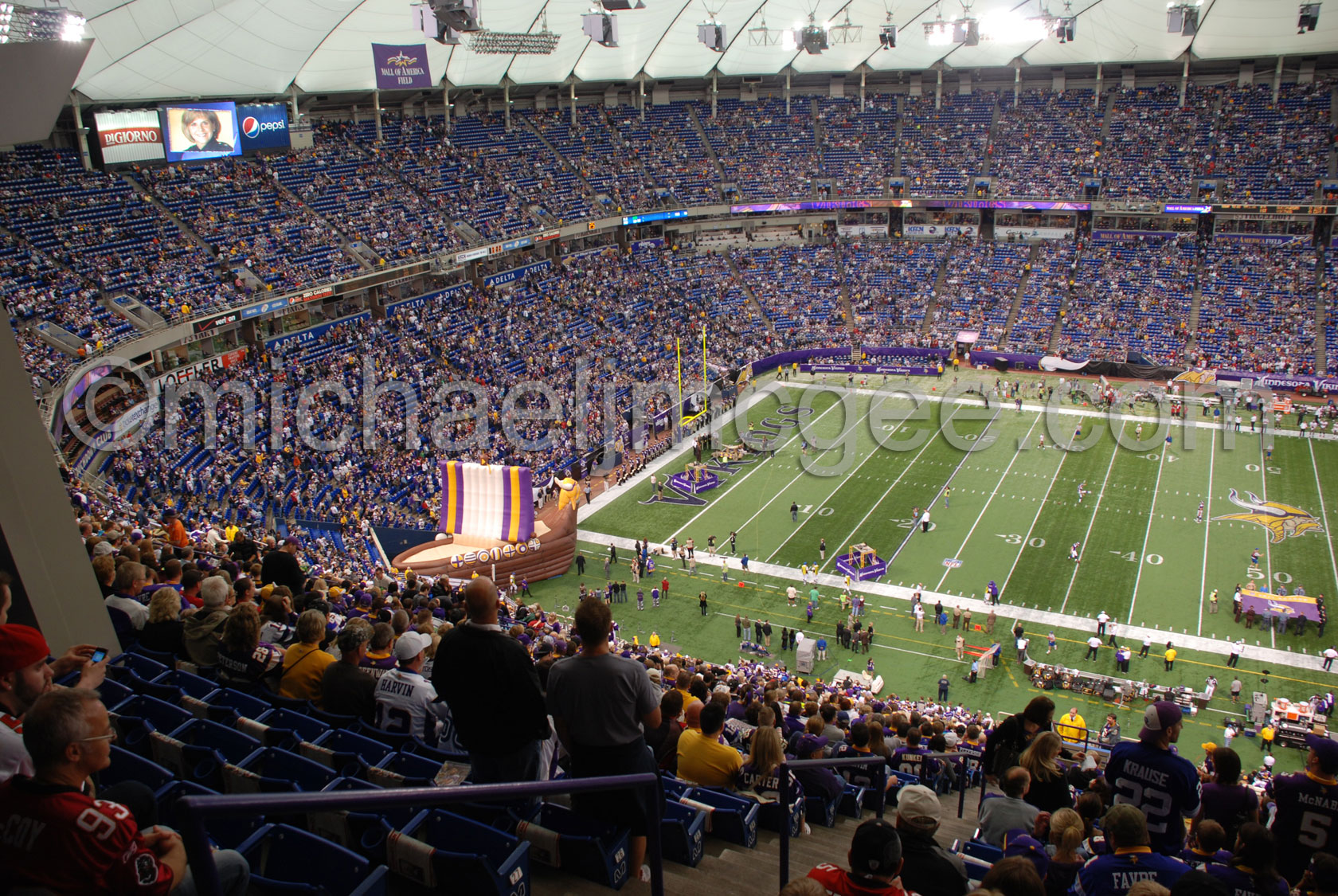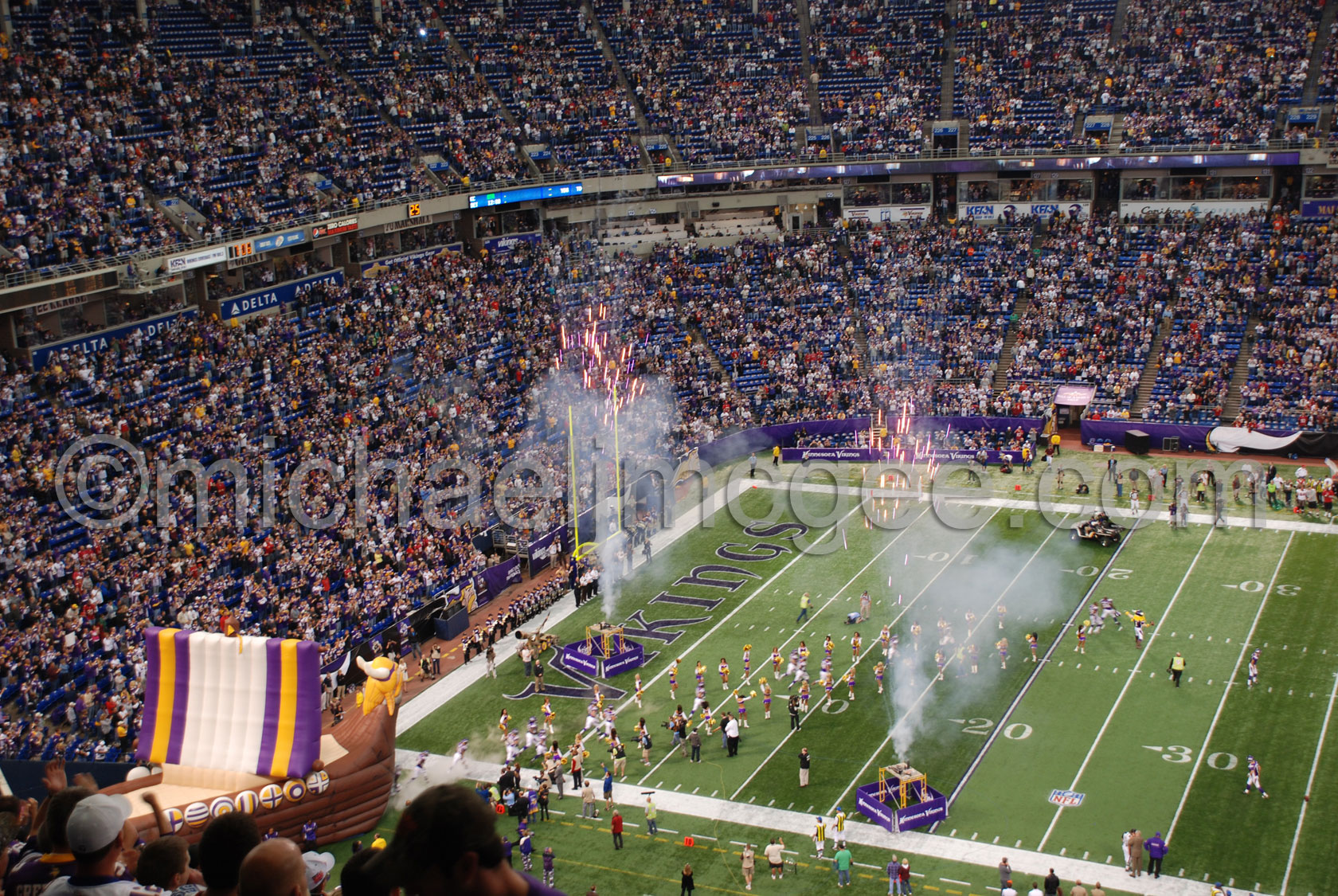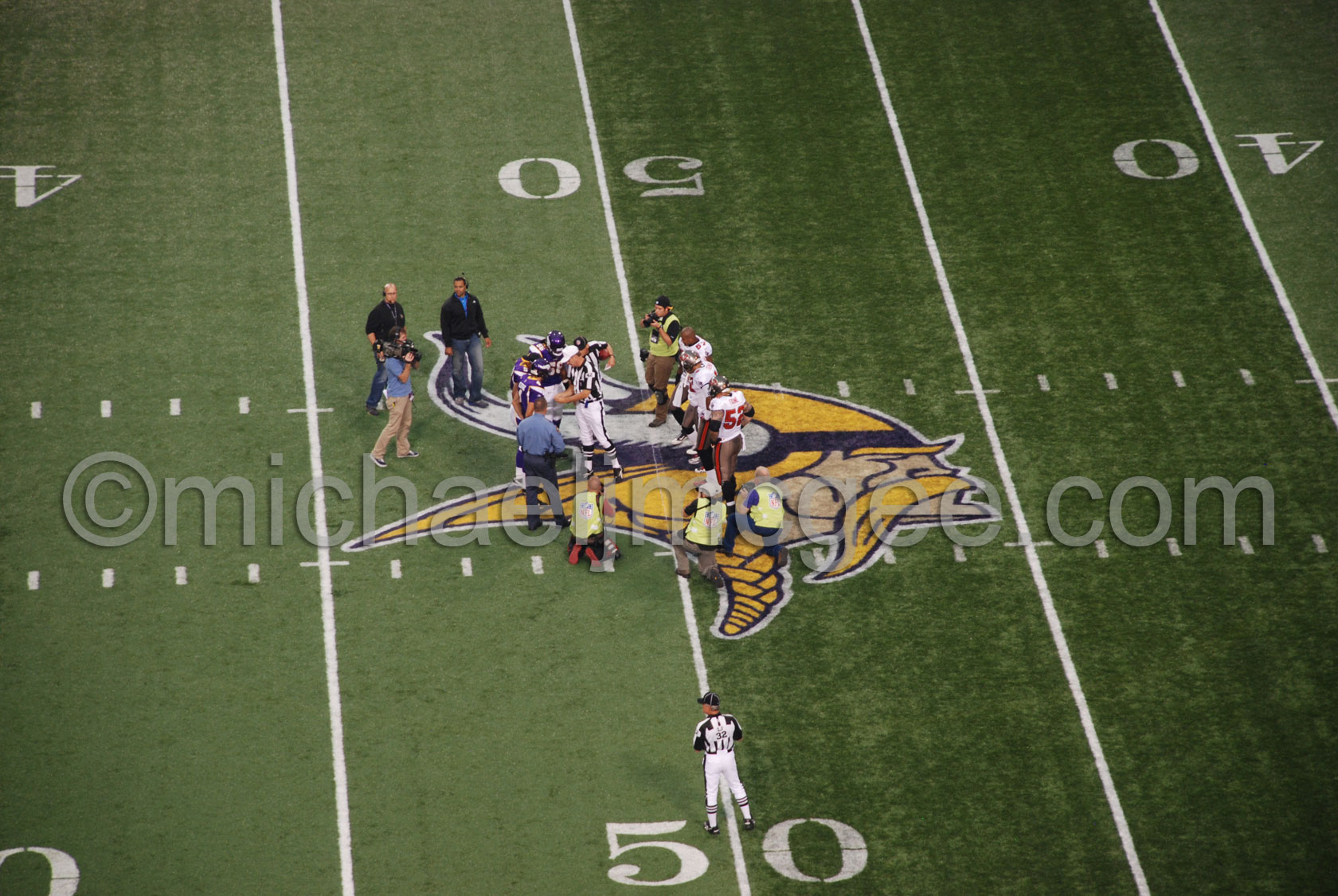 Coin Toss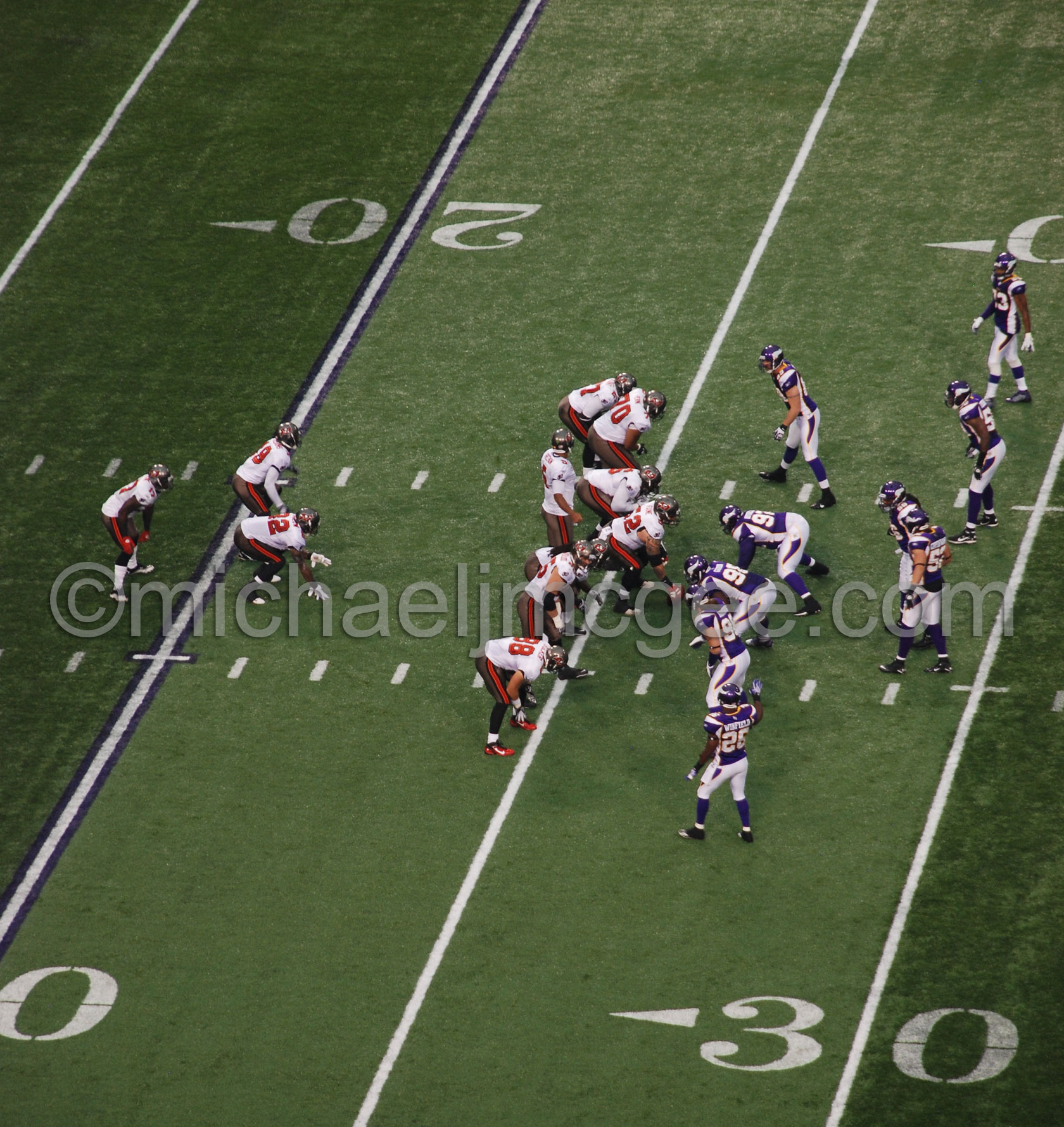 QB Josh Freeman leads the Bucs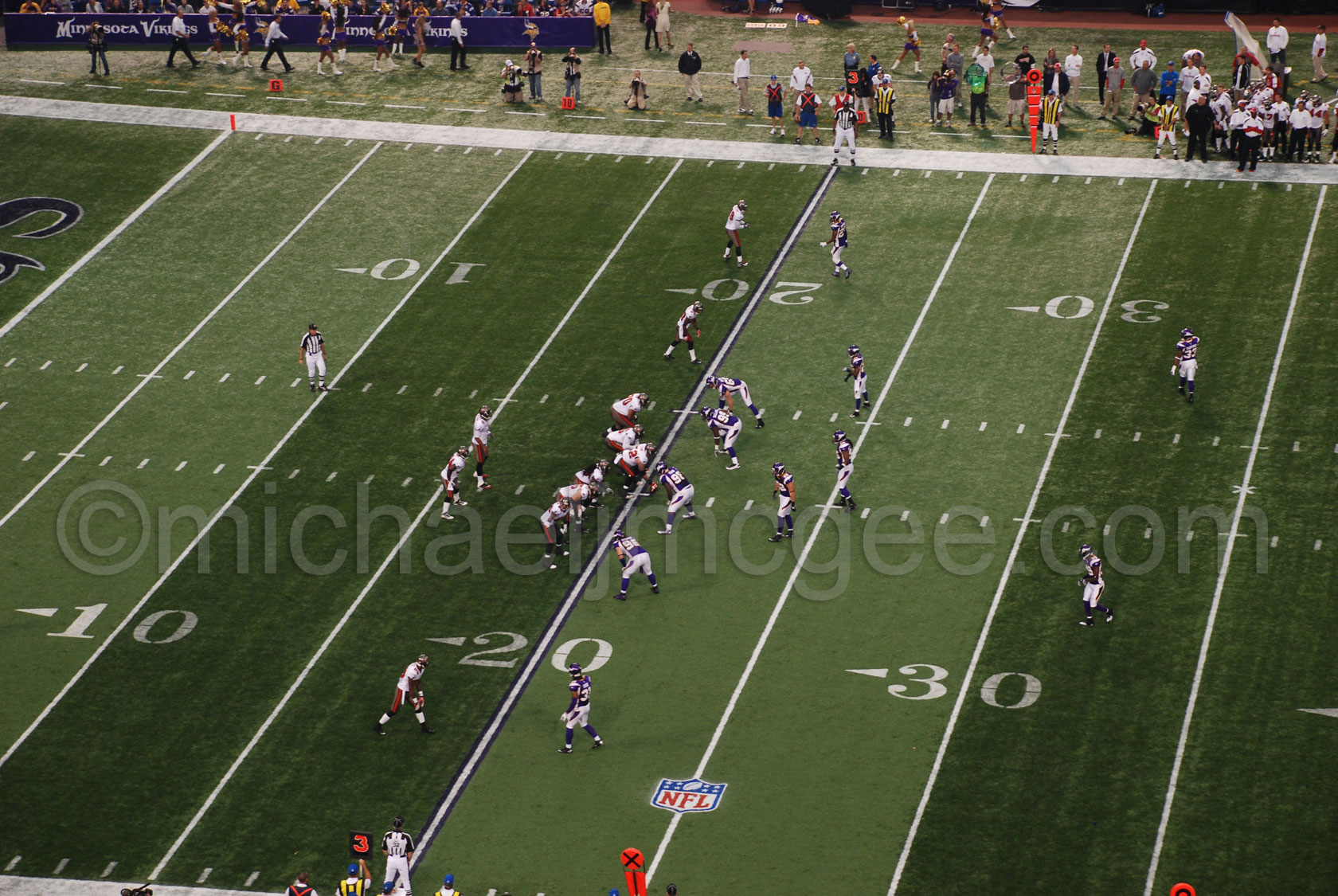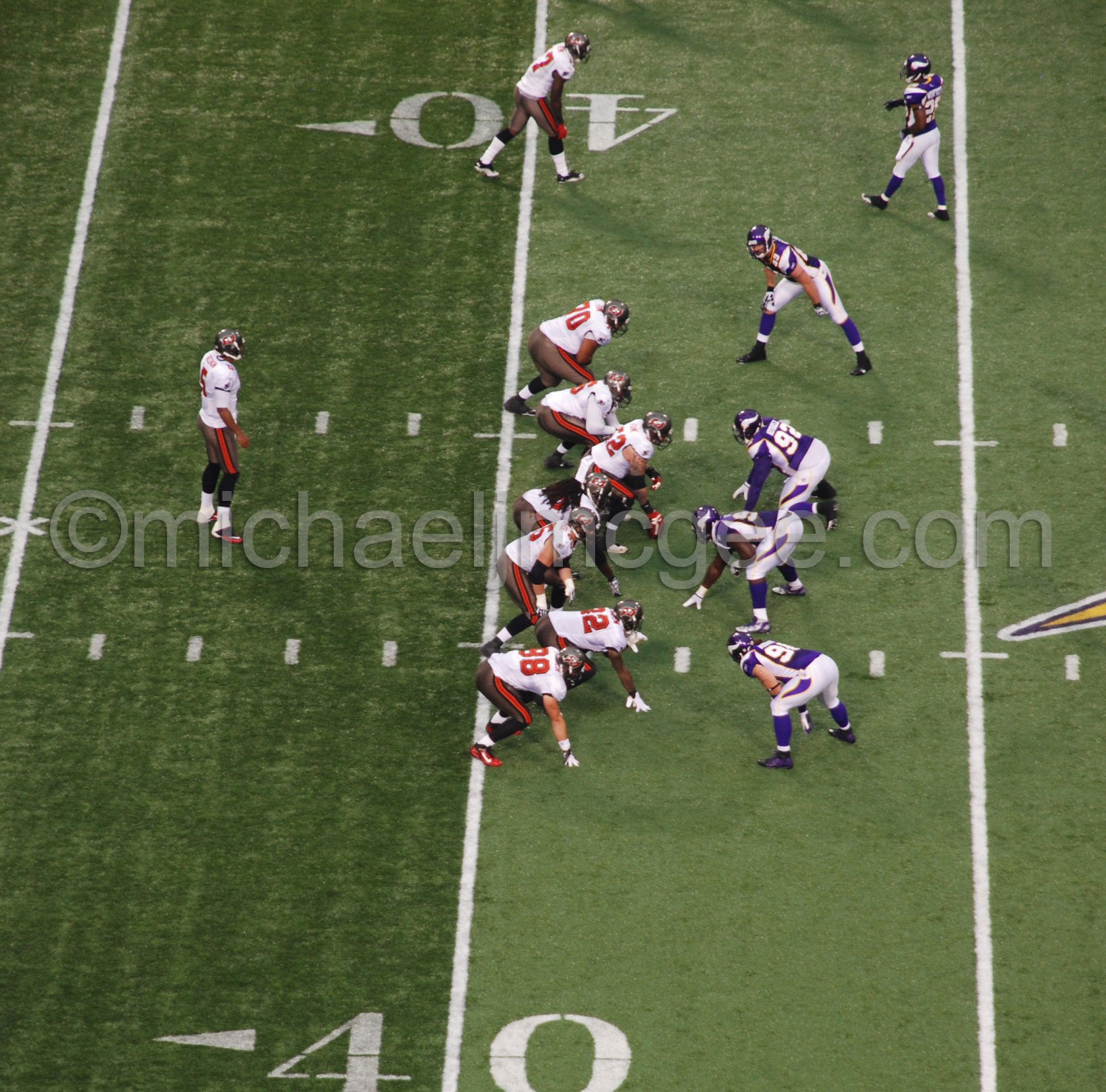 QB Donavan McNabb leads the Vikings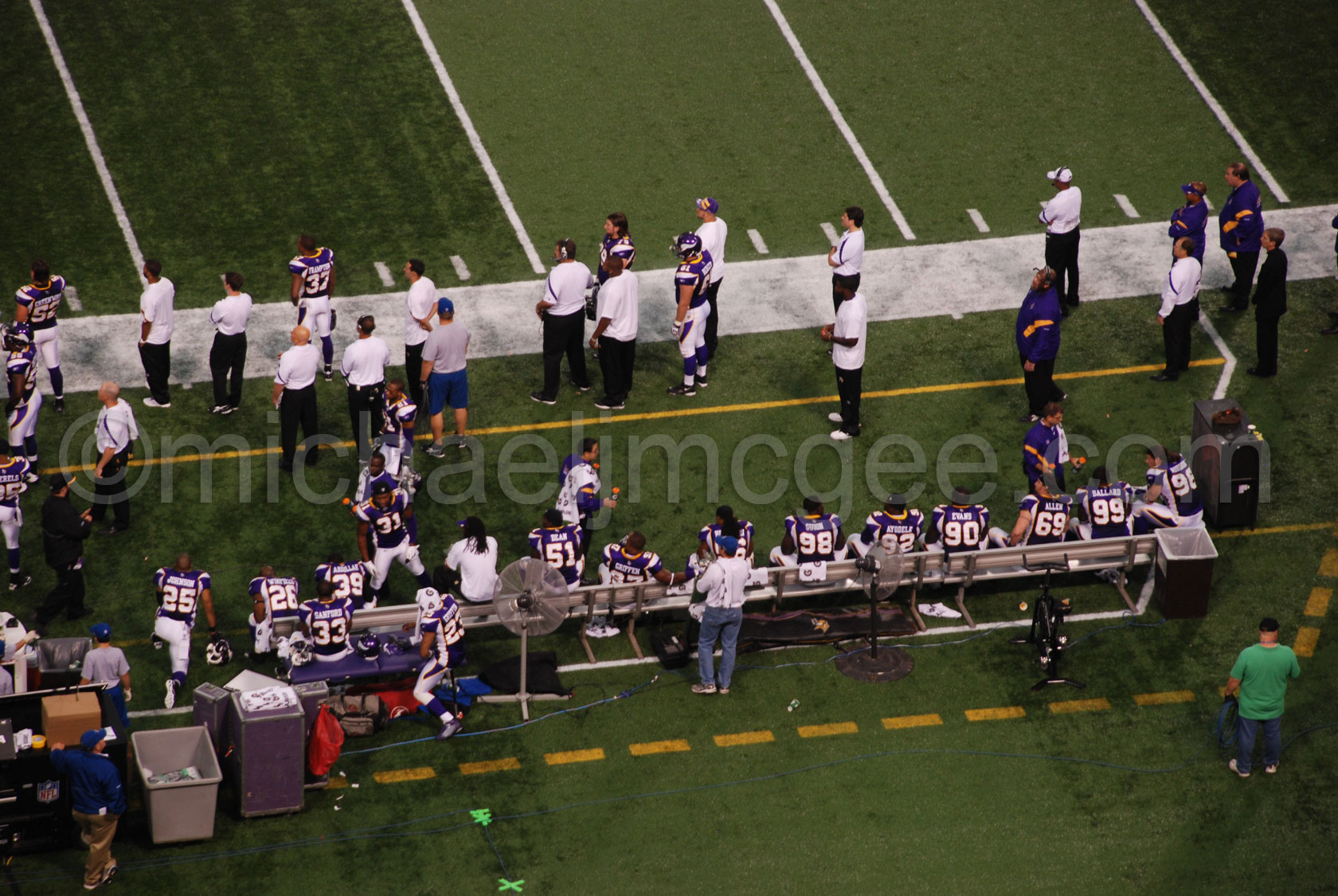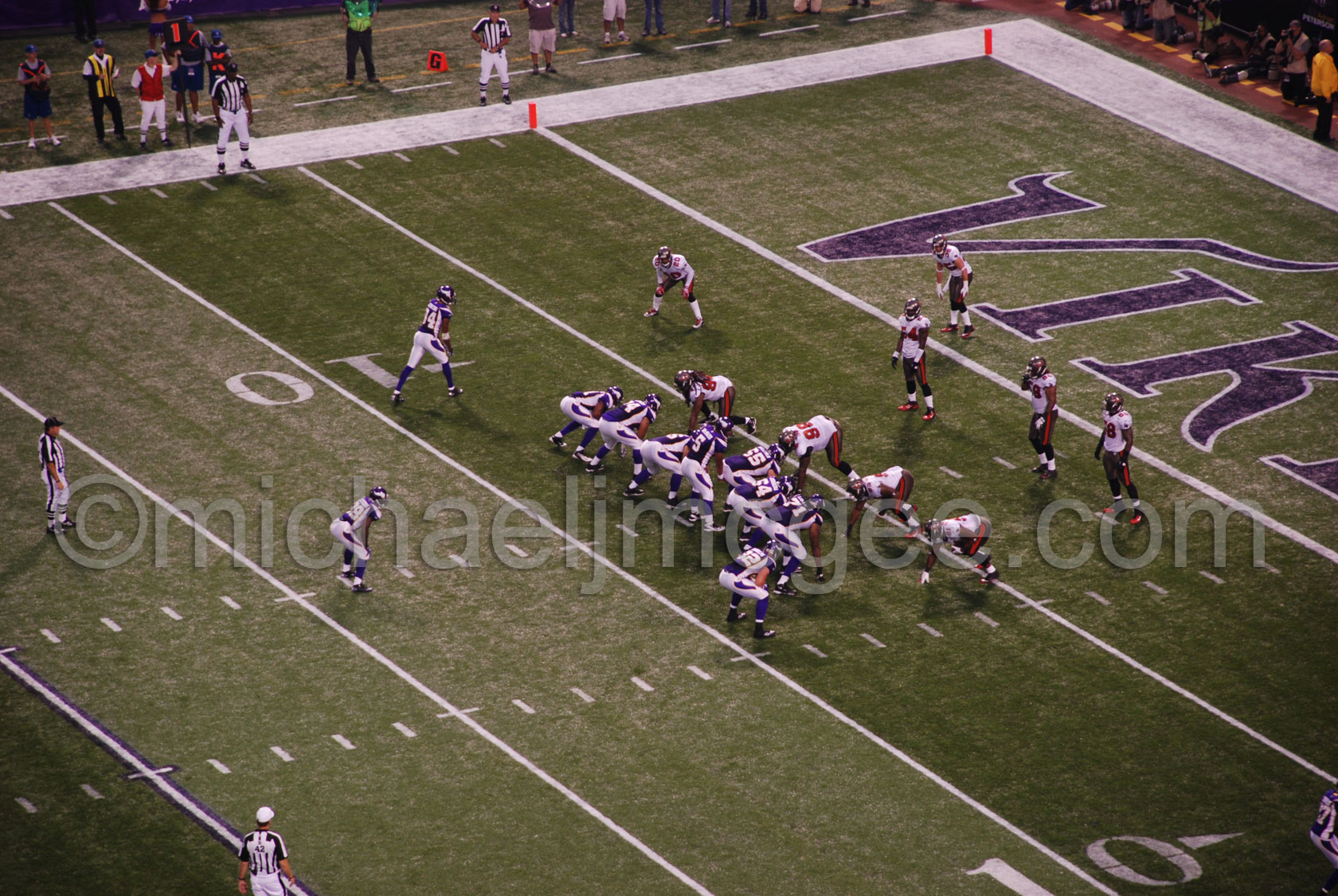 Vikes get ready to score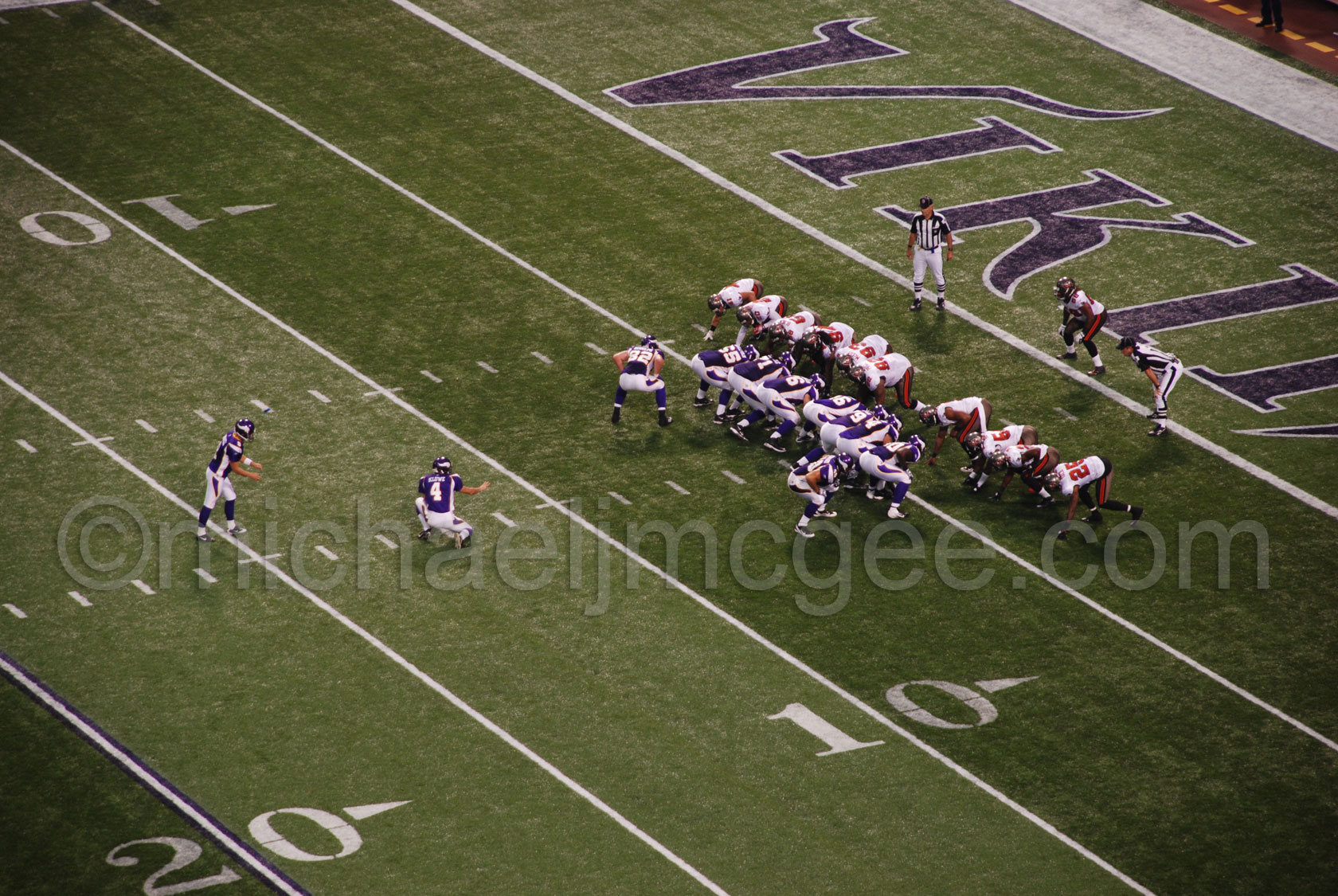 Longwell kicks the extra point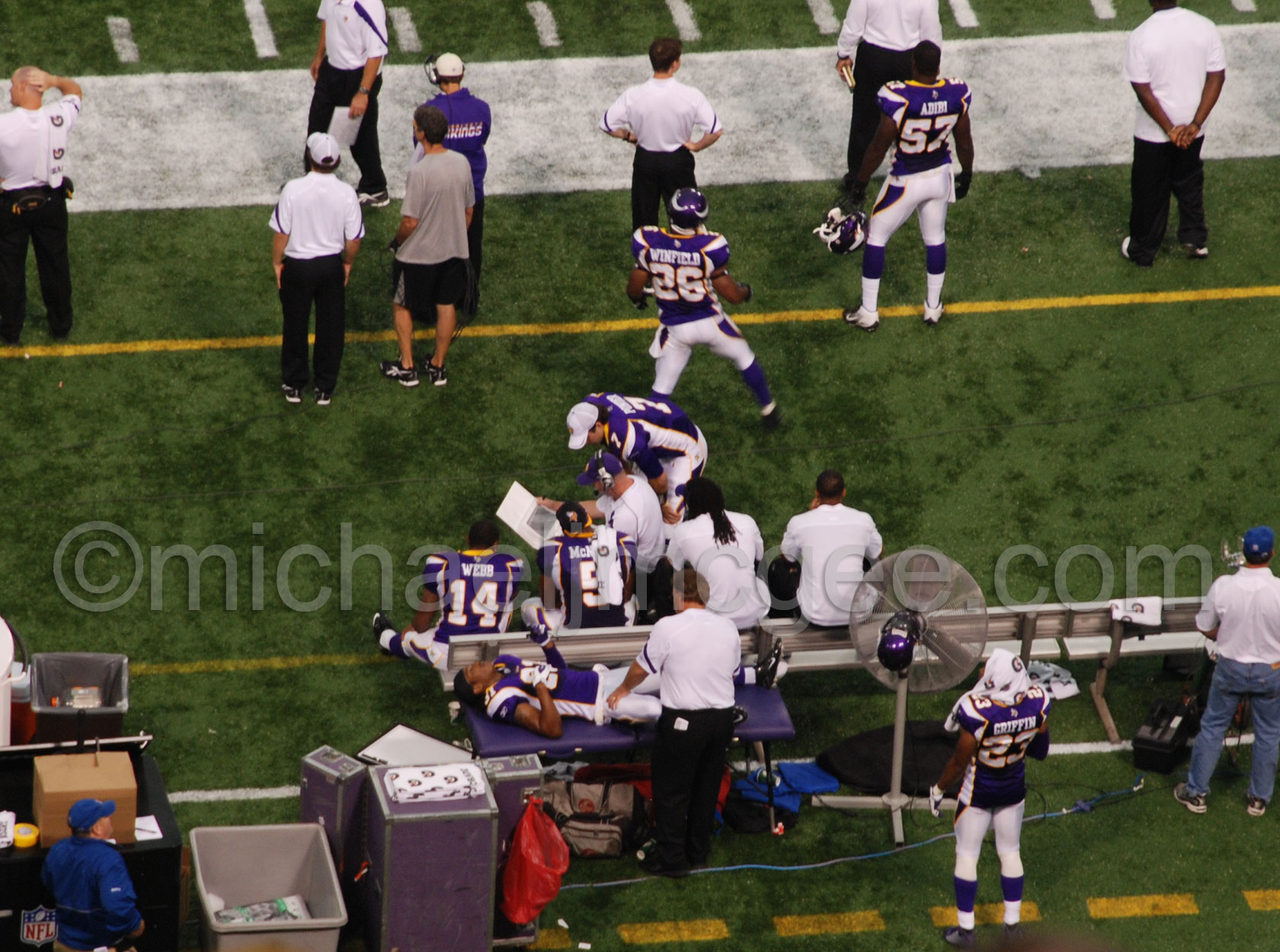 Musgrave goes over over the pics with all 3 Vikings QBs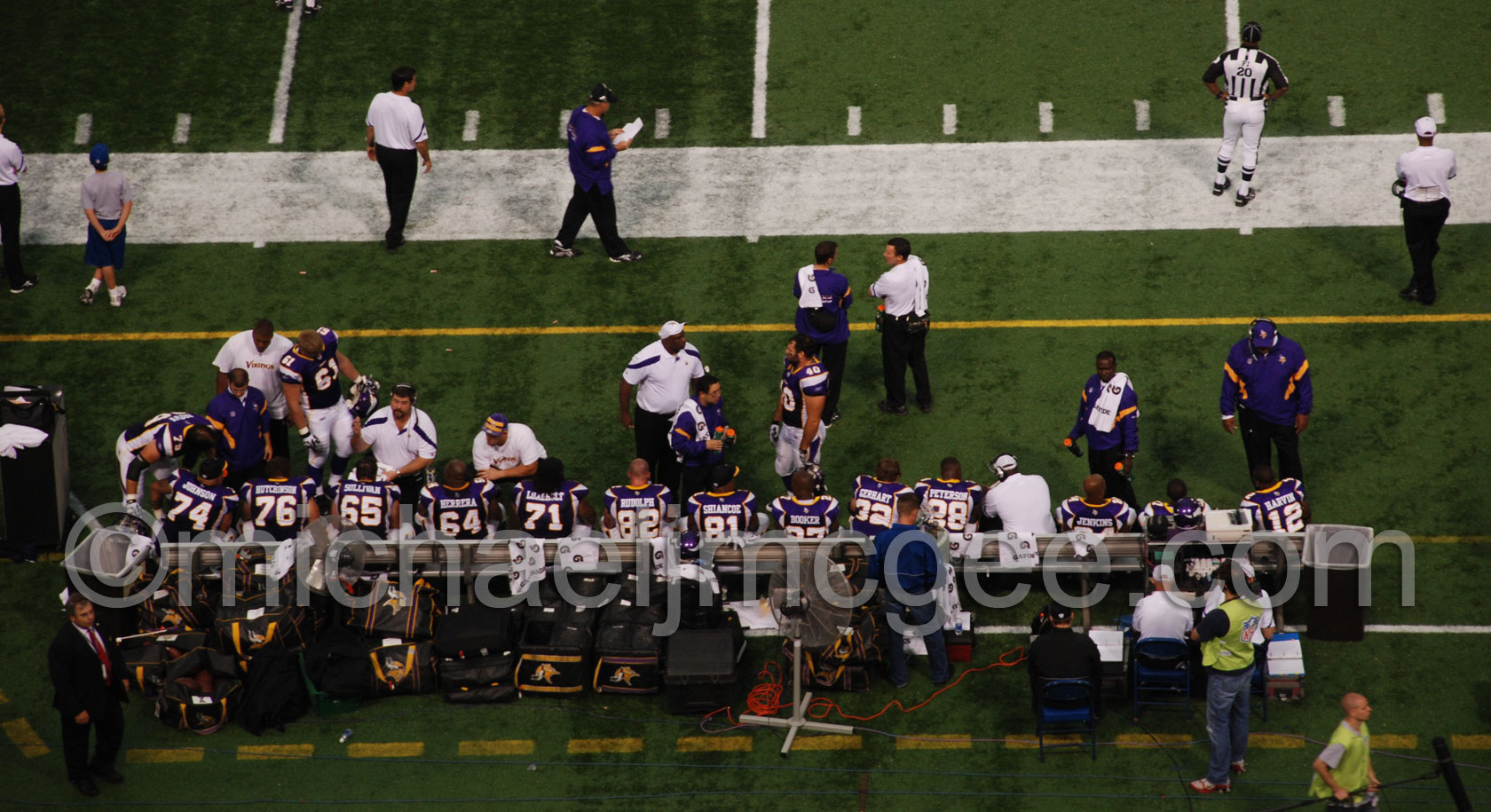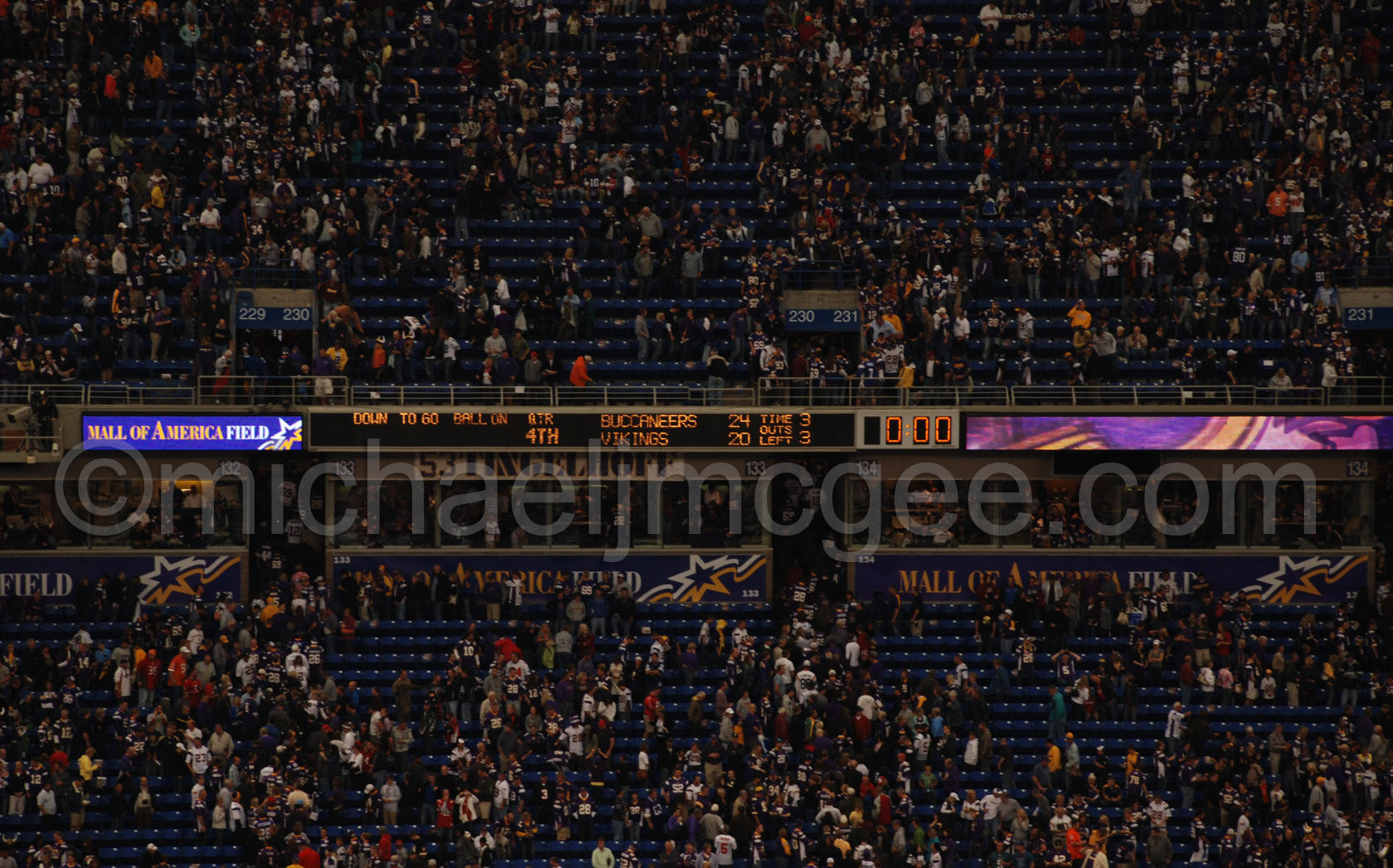 Bucs come from 17 down to win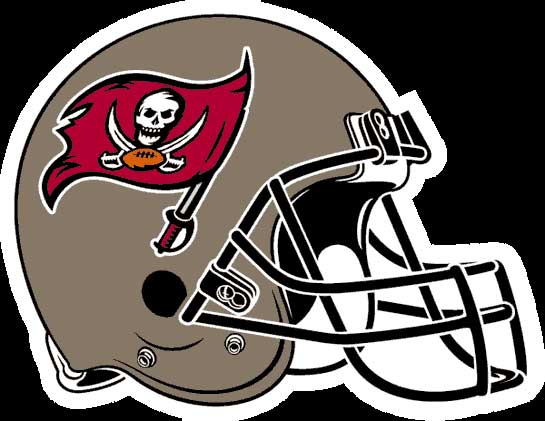 Bucs win this one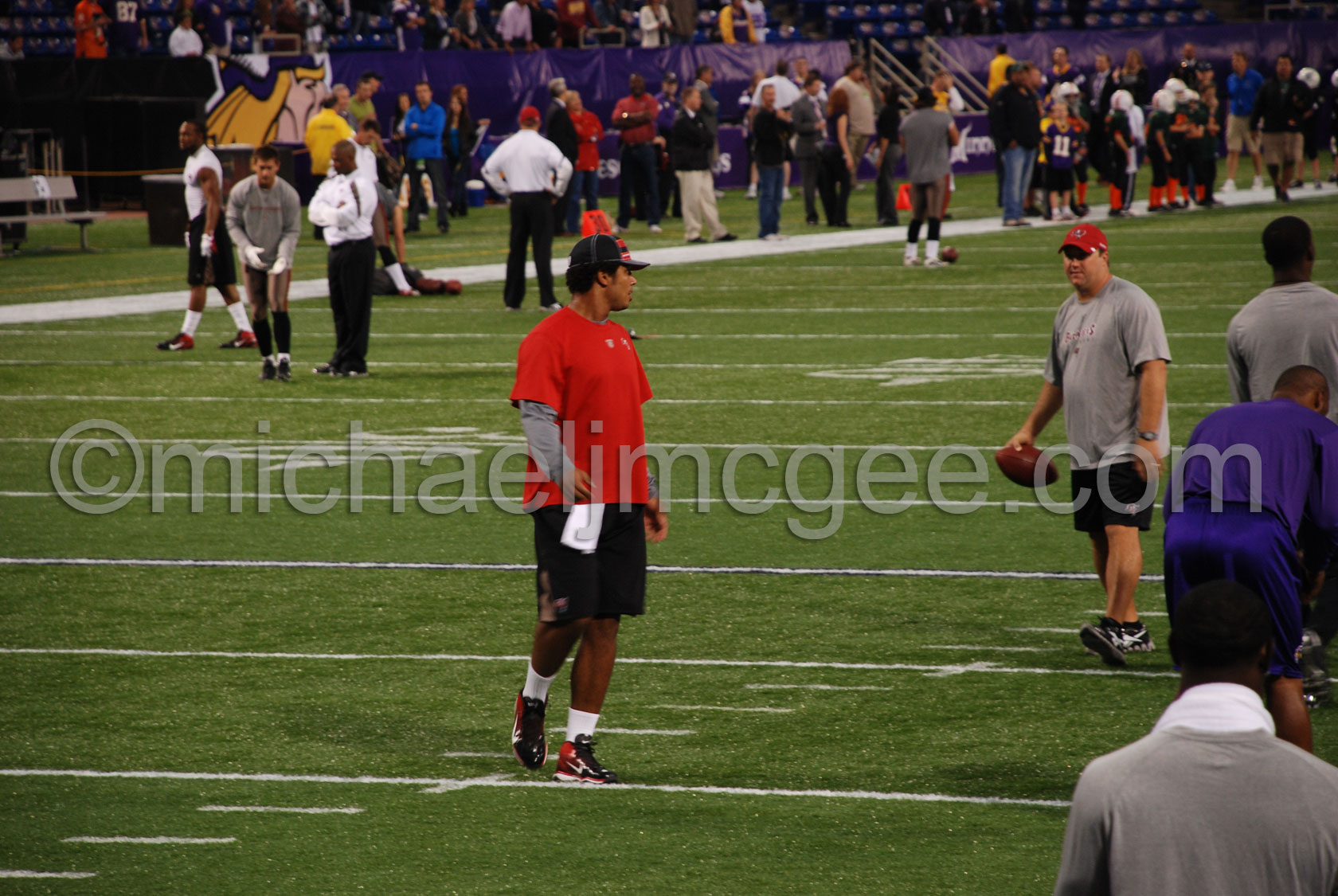 QB Josh Freeman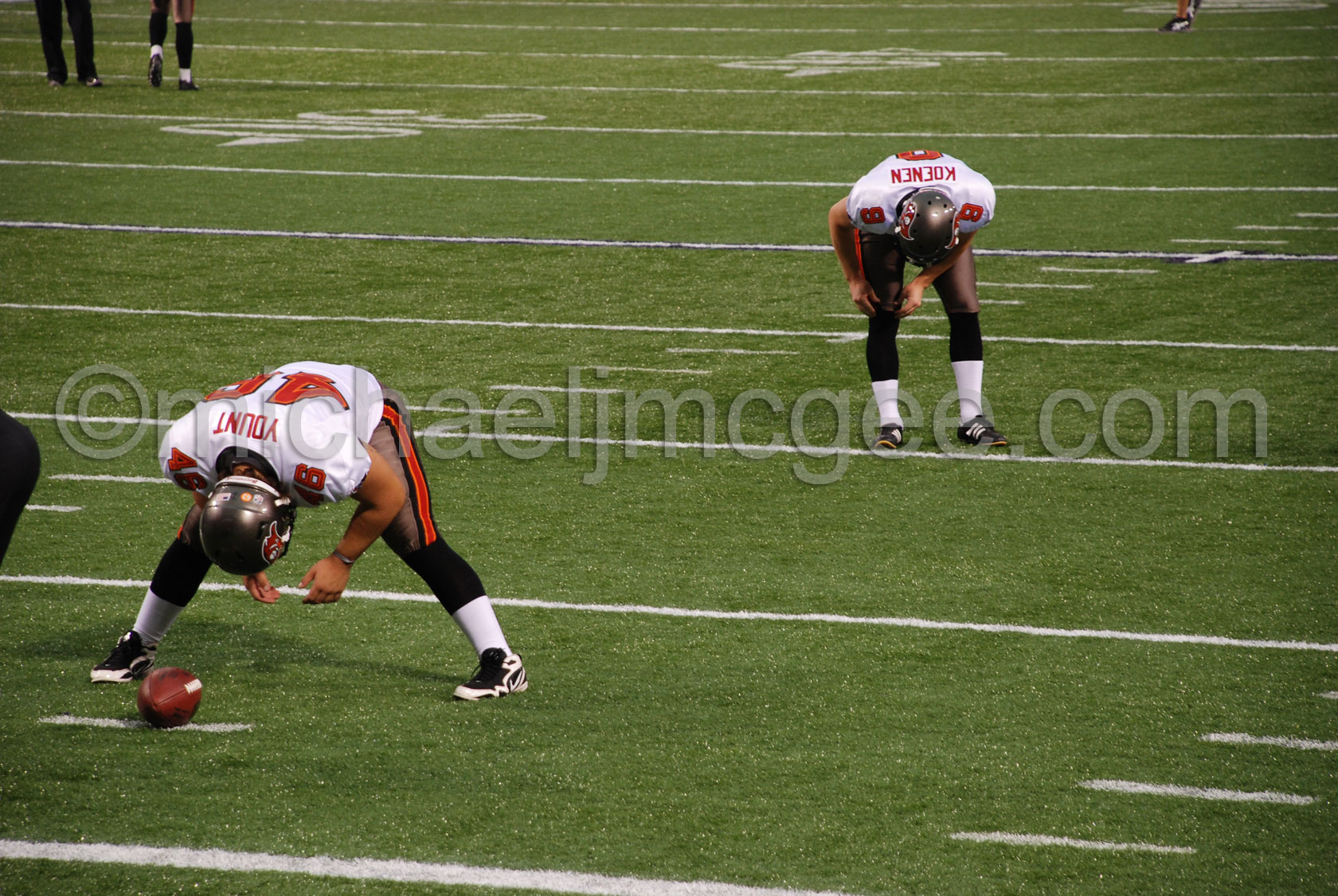 LS Christian Yount & P Michael Michael Koenen warm up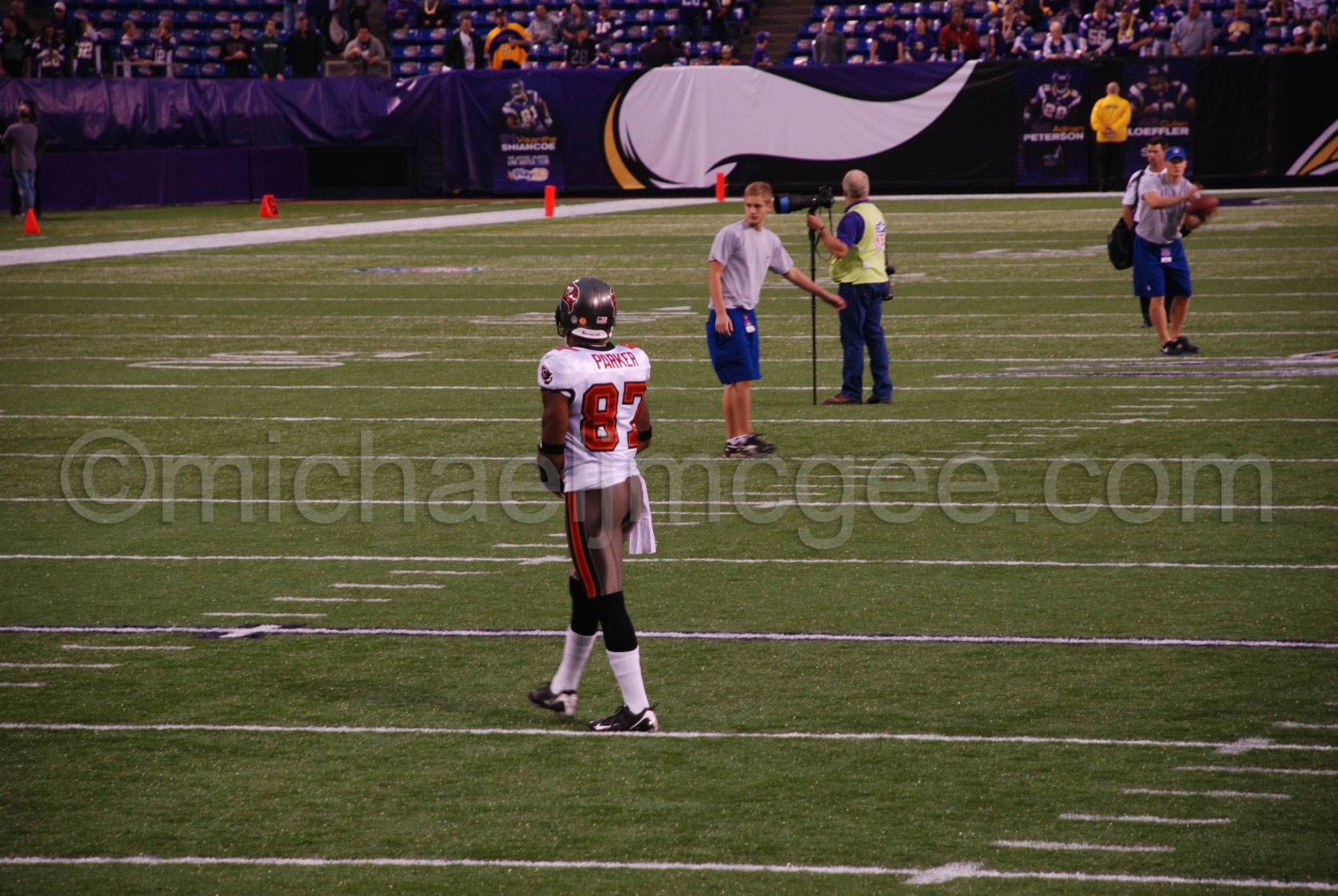 WR Preston Parker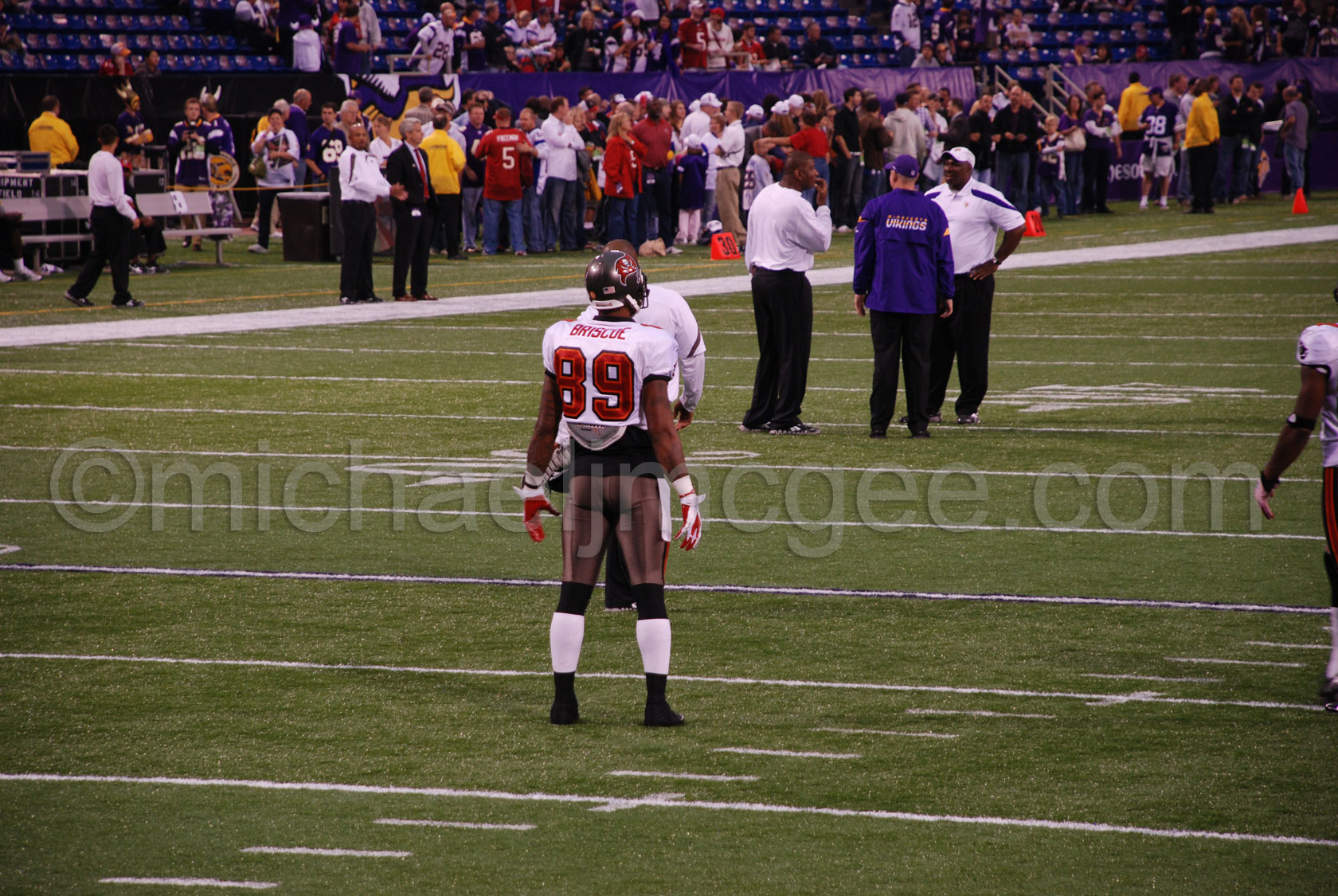 WR Dezmon Briscoe