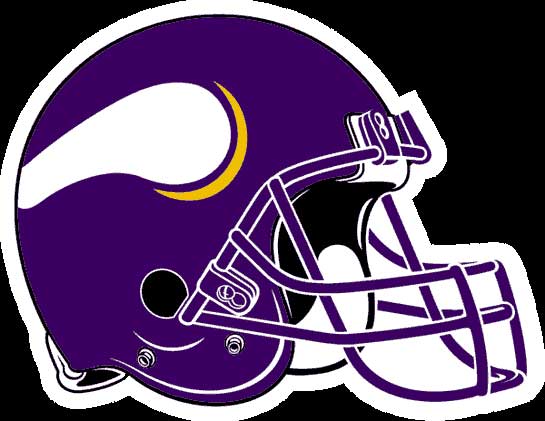 Lions @ Vikings 9/25/2011 Lions 26 Vikings 23 F/OT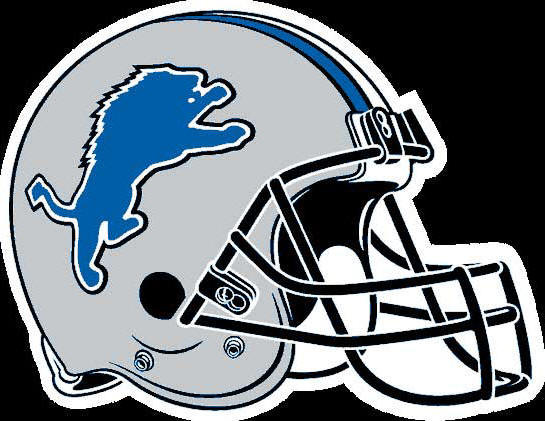 Vikings blow another lead this time it's 20 points. Damn....
I did get a chance to meet another one of the Purple People Eaters The great Jim Marshall.
Jim did an appearances at the Northern Tool / Burnsville location. Sponsored by KFAN.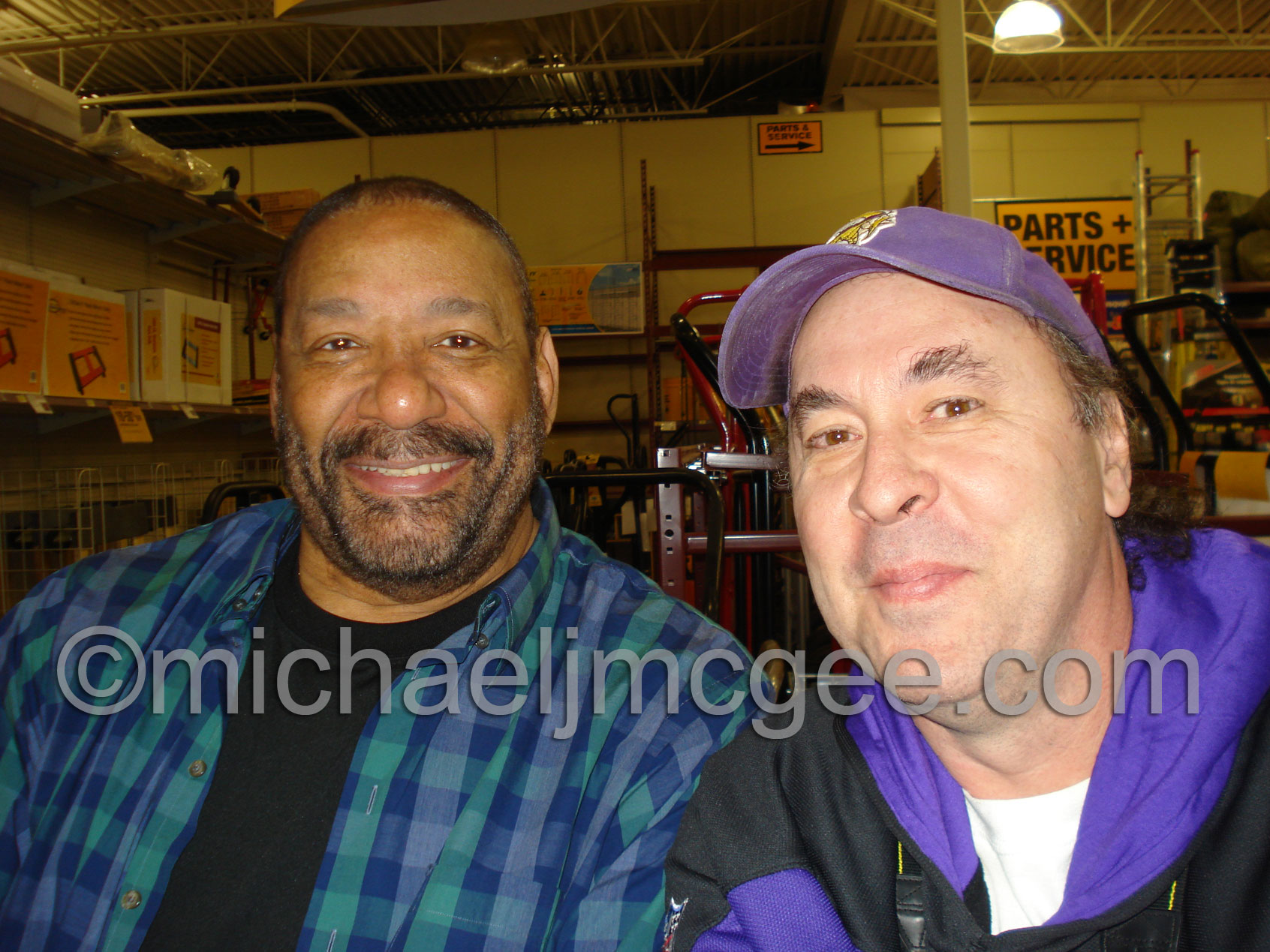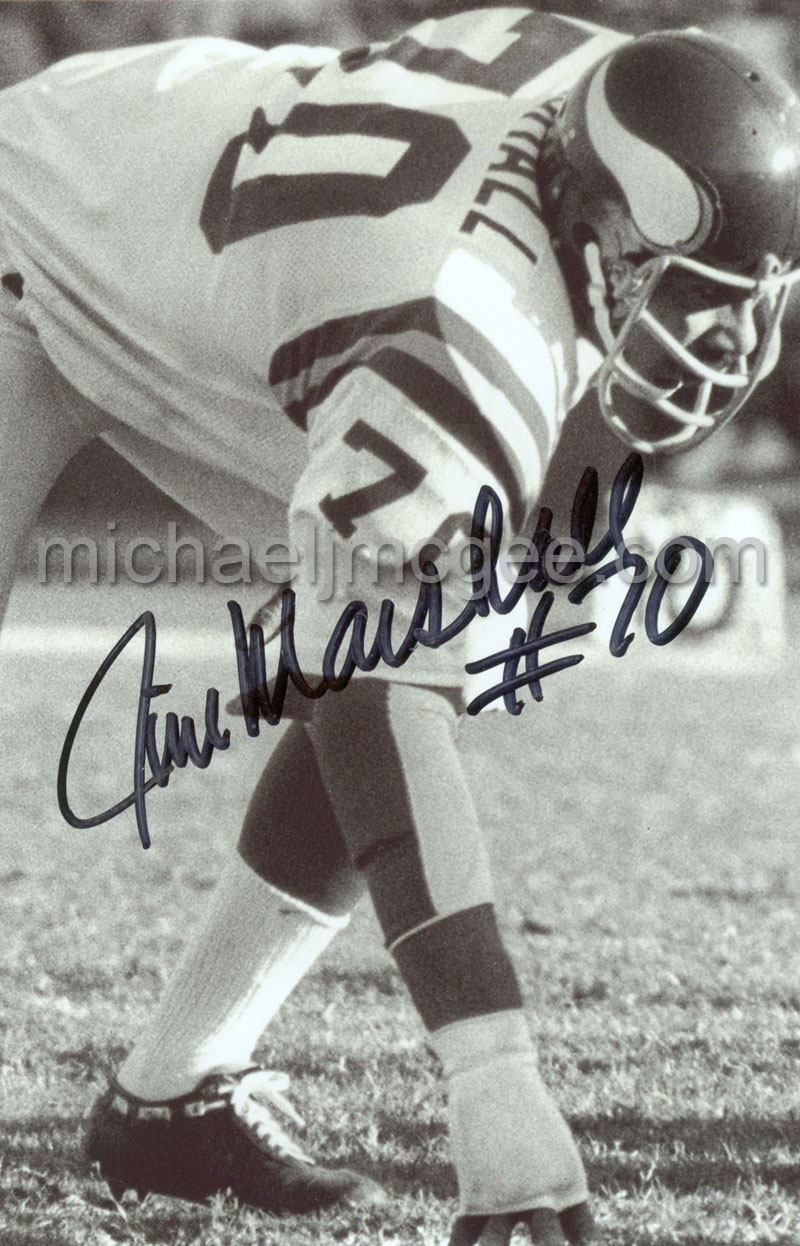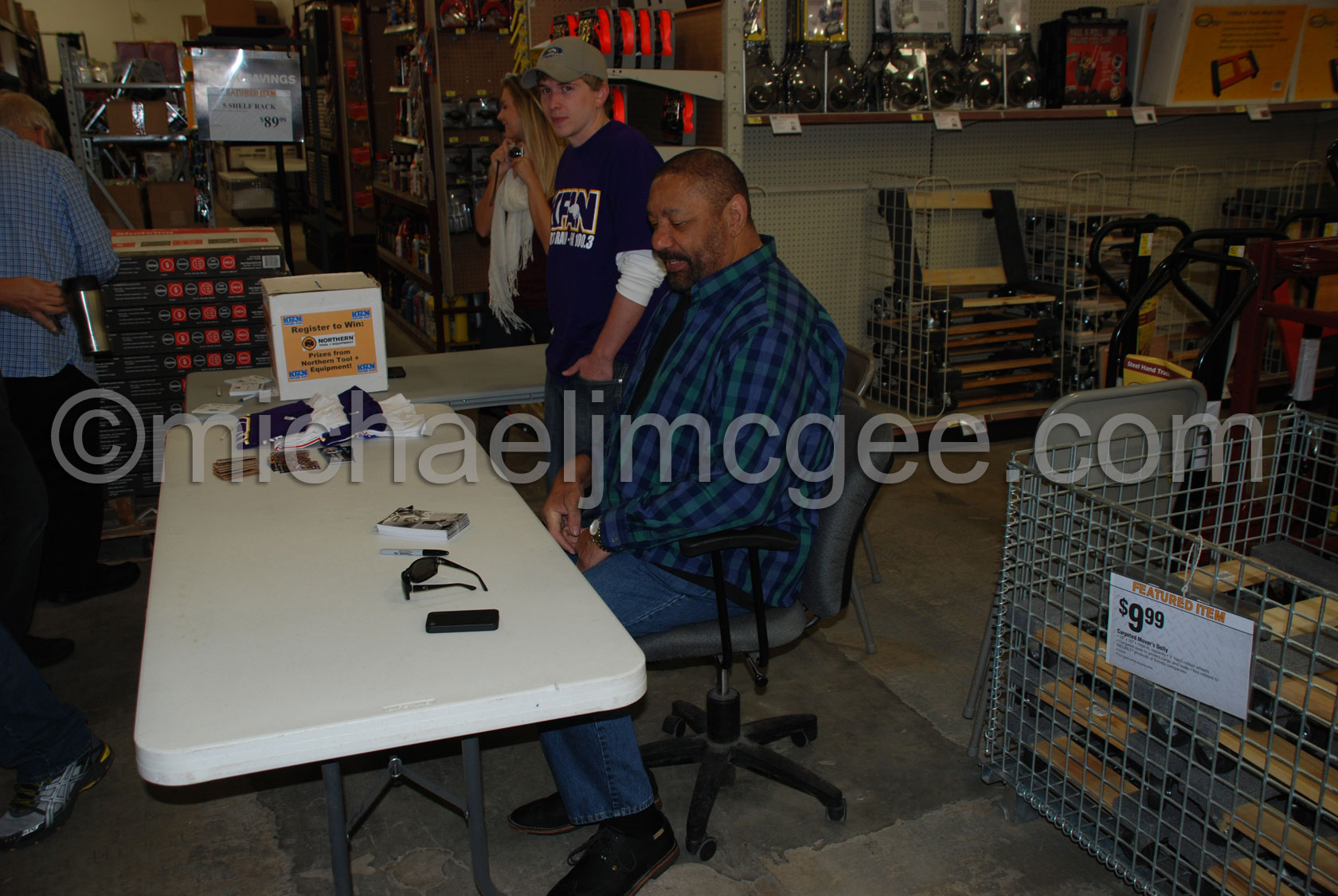 Jim shows up 20 minutes early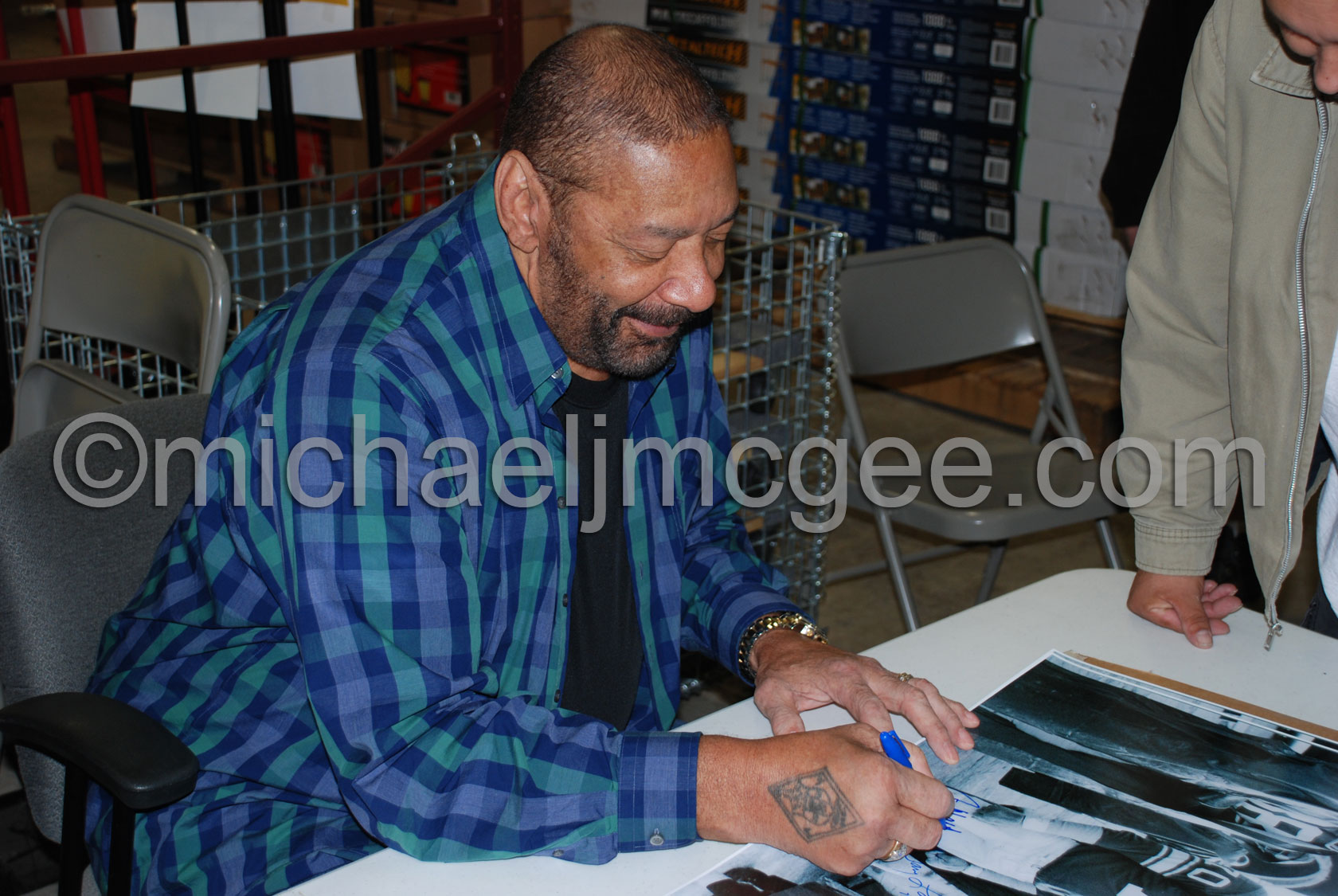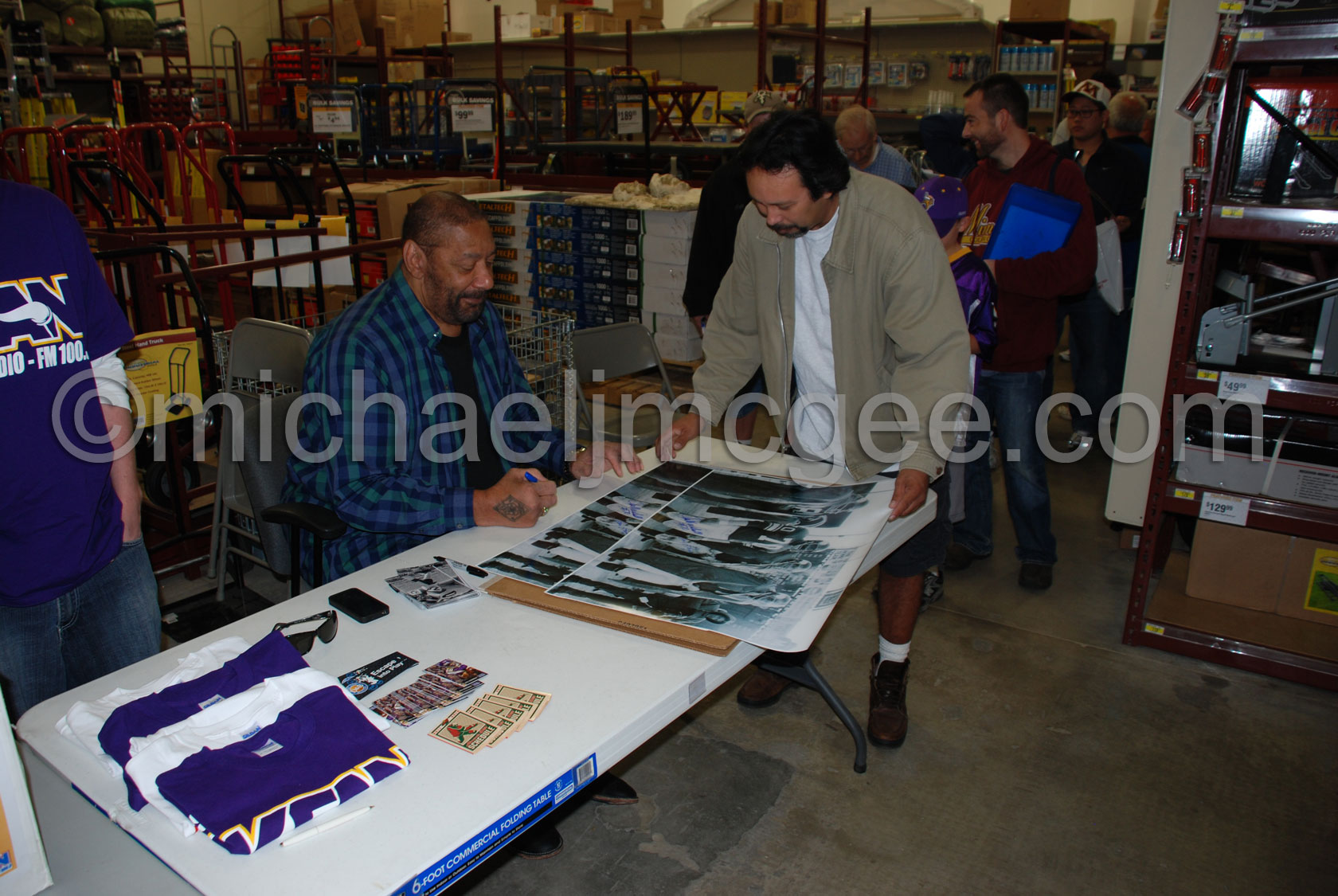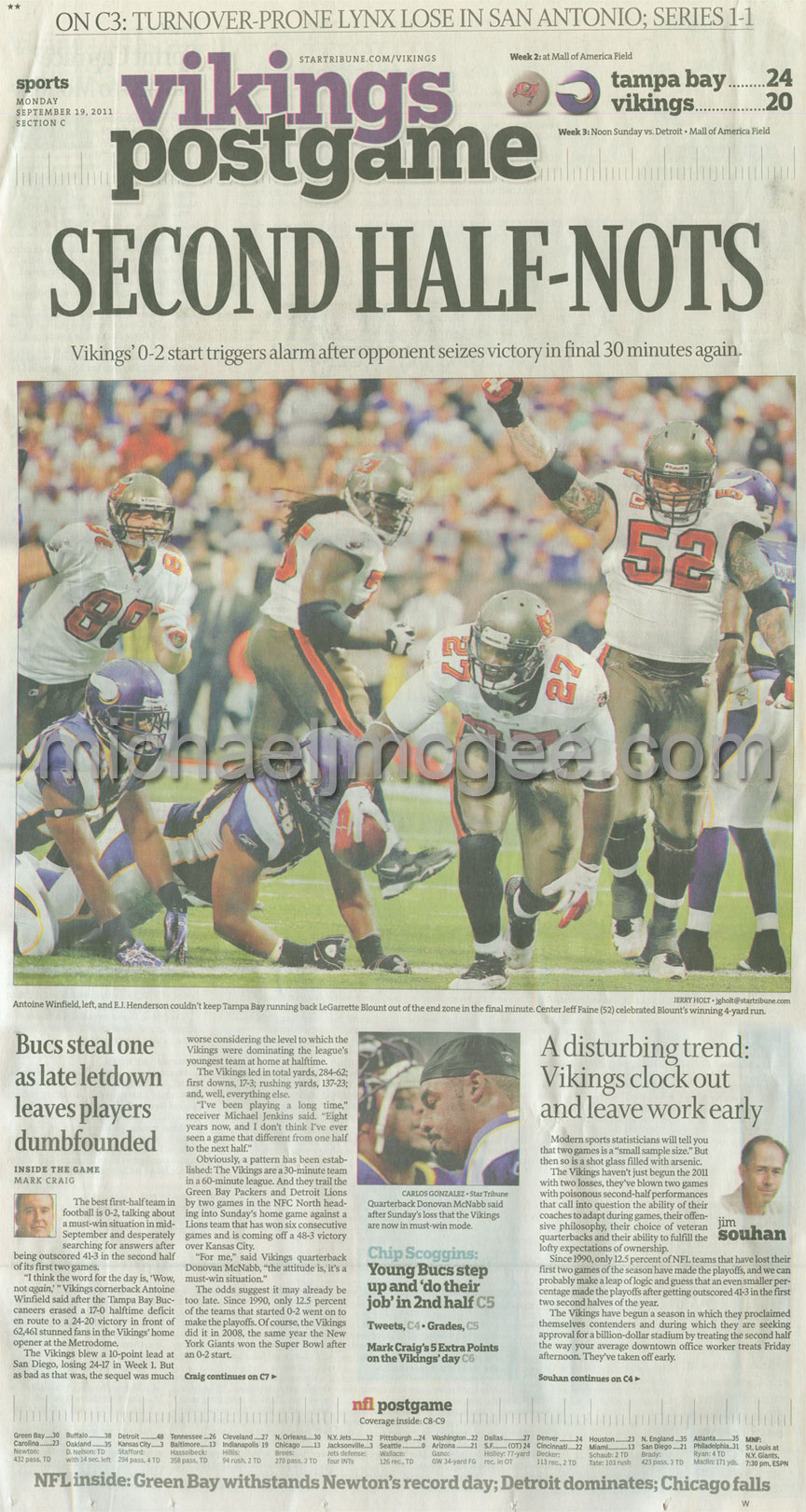 A beautiful sunny day in downtown Minneapolis, here we go!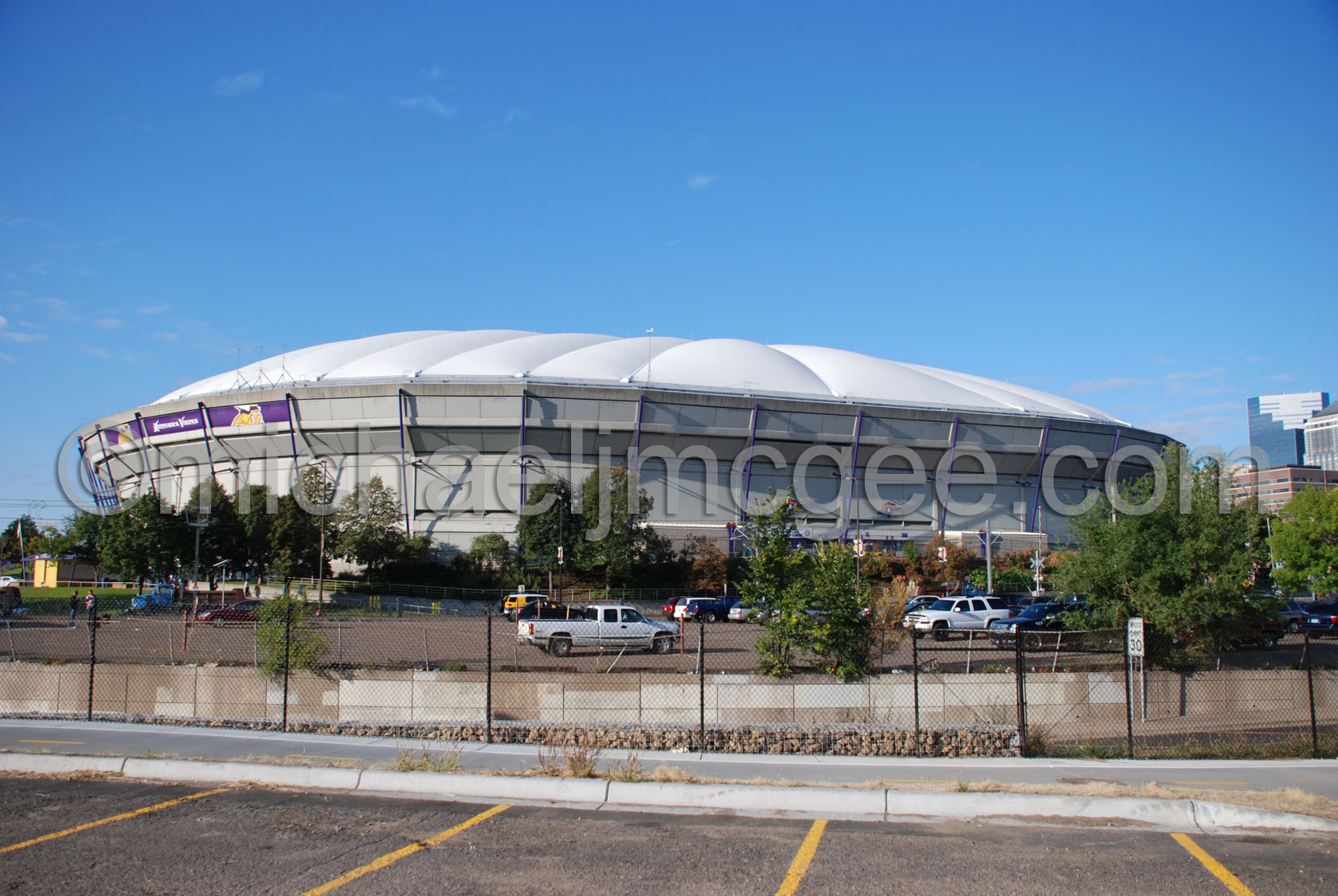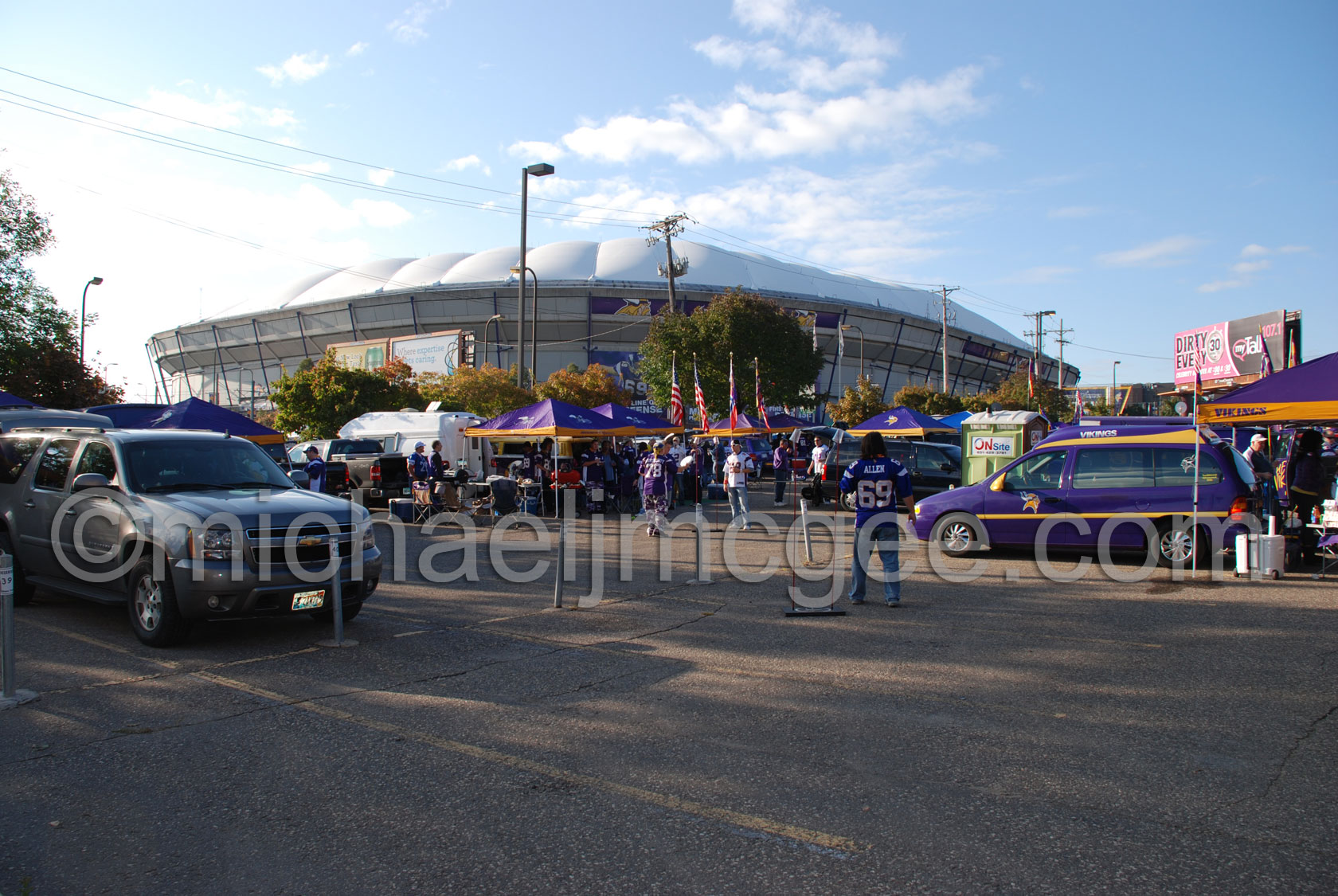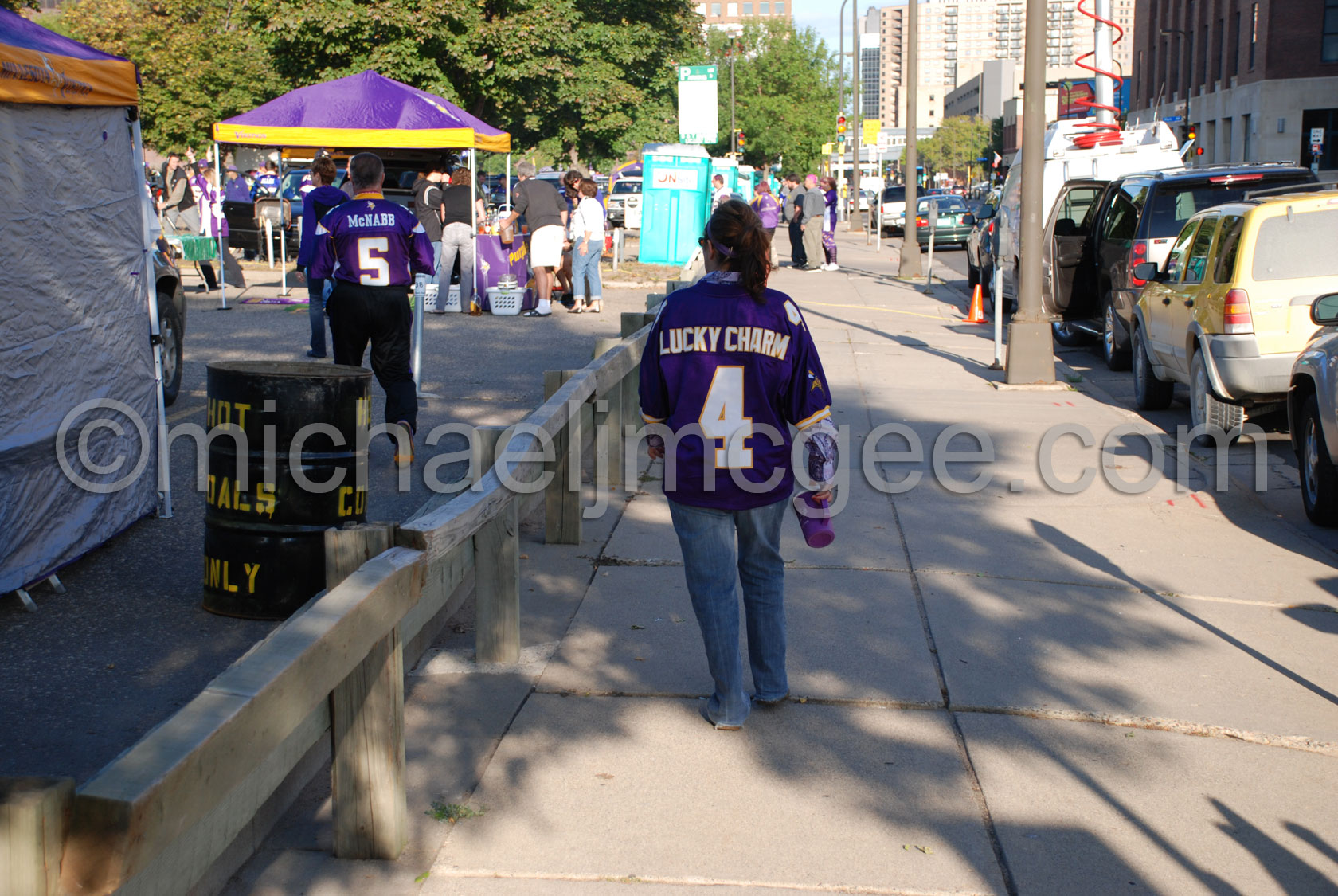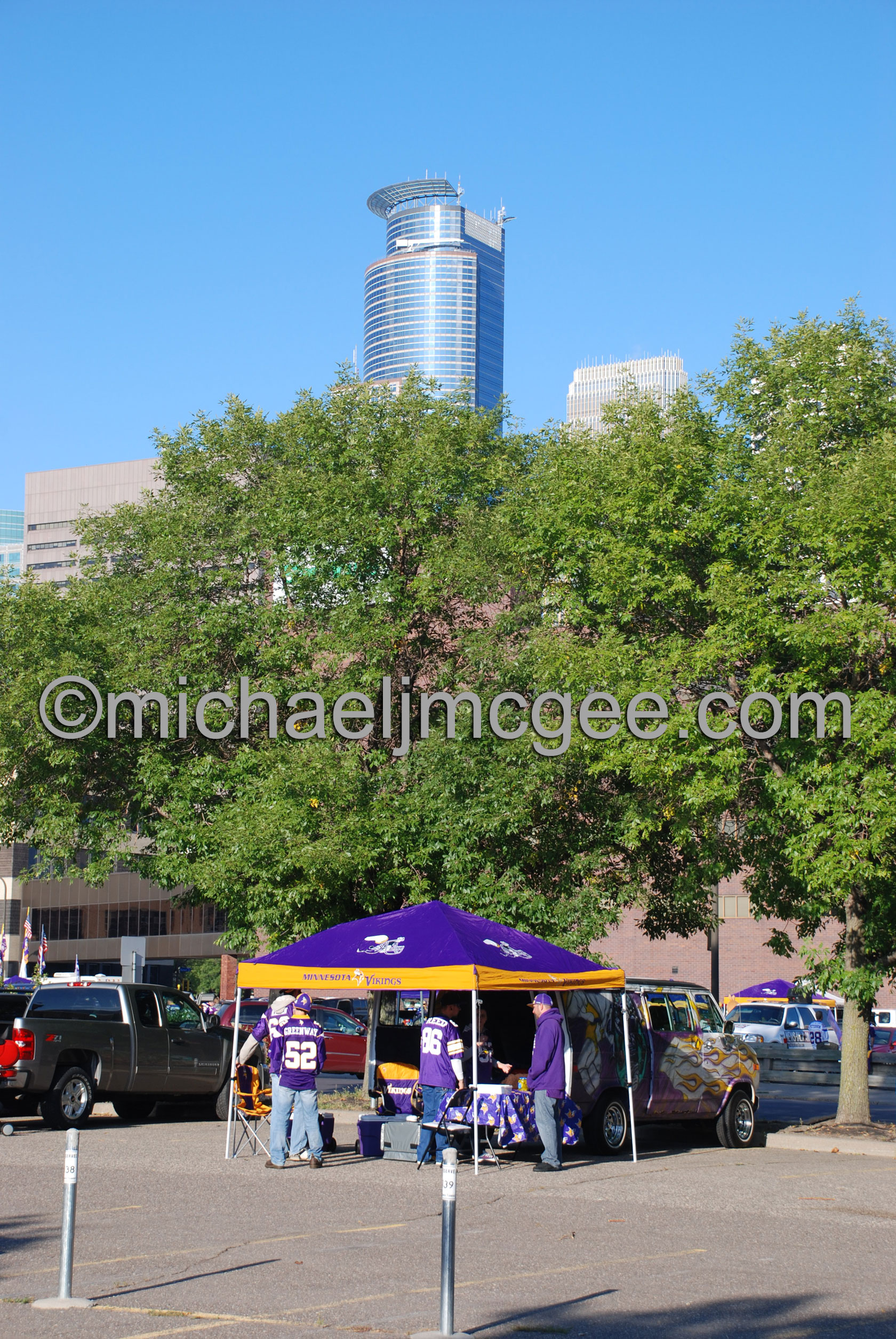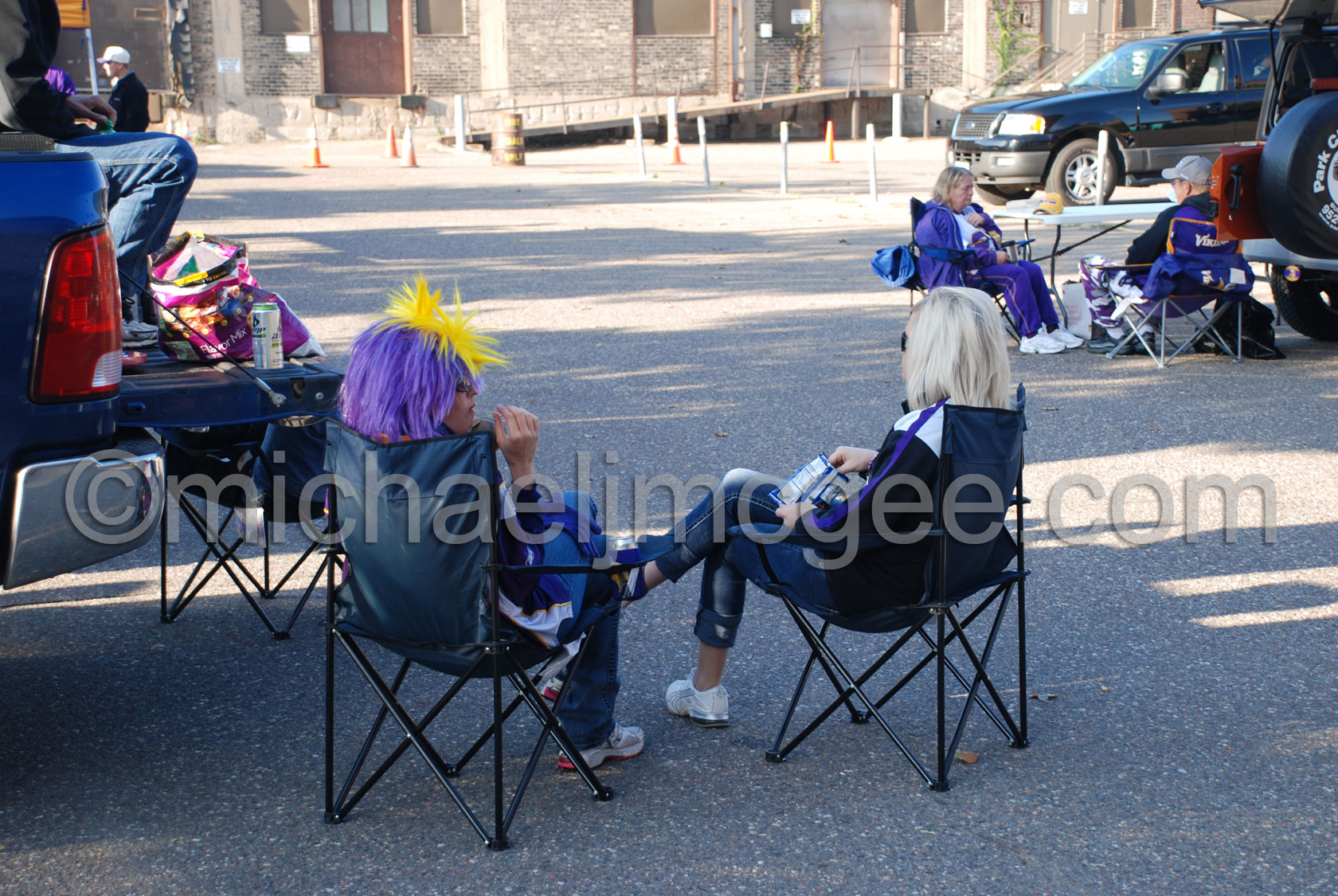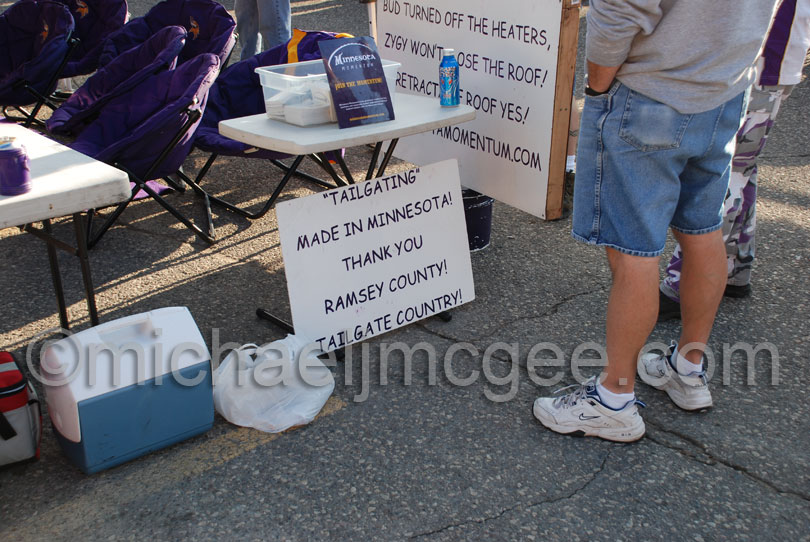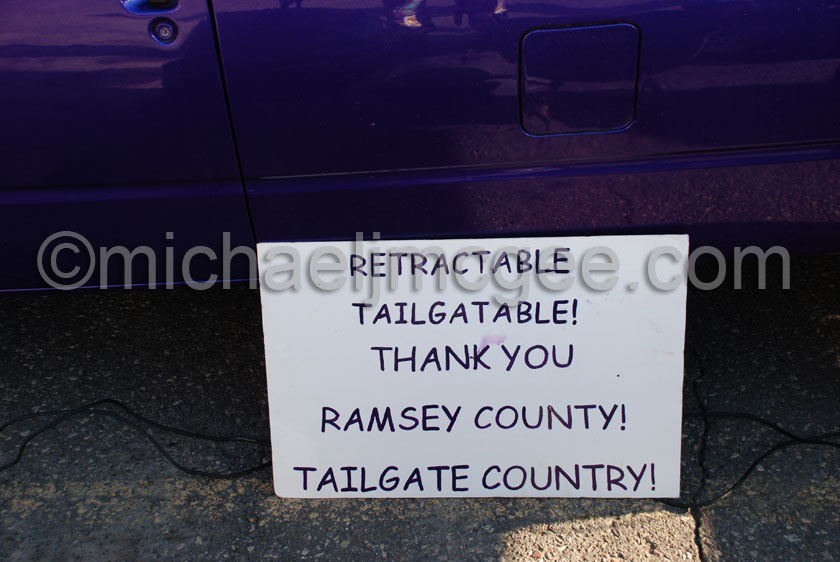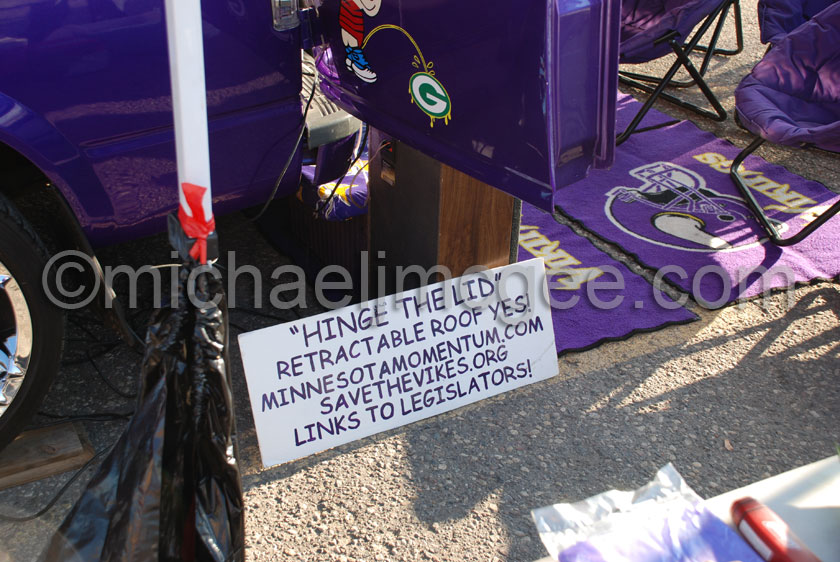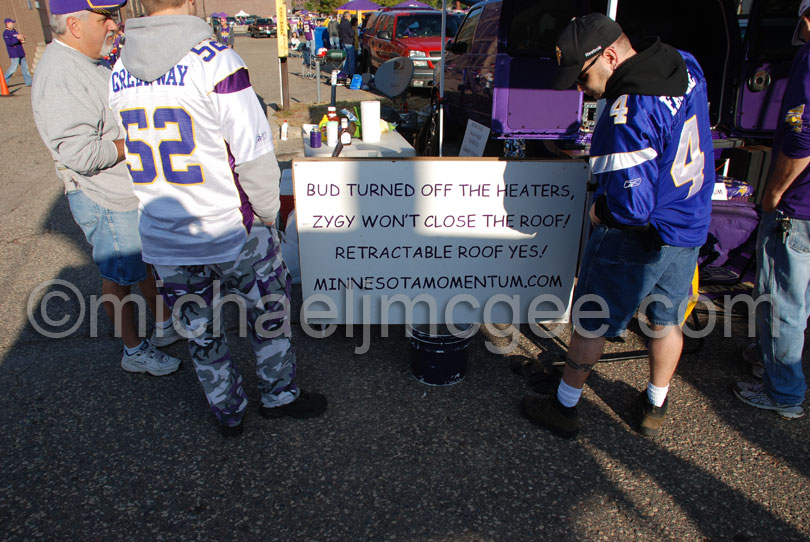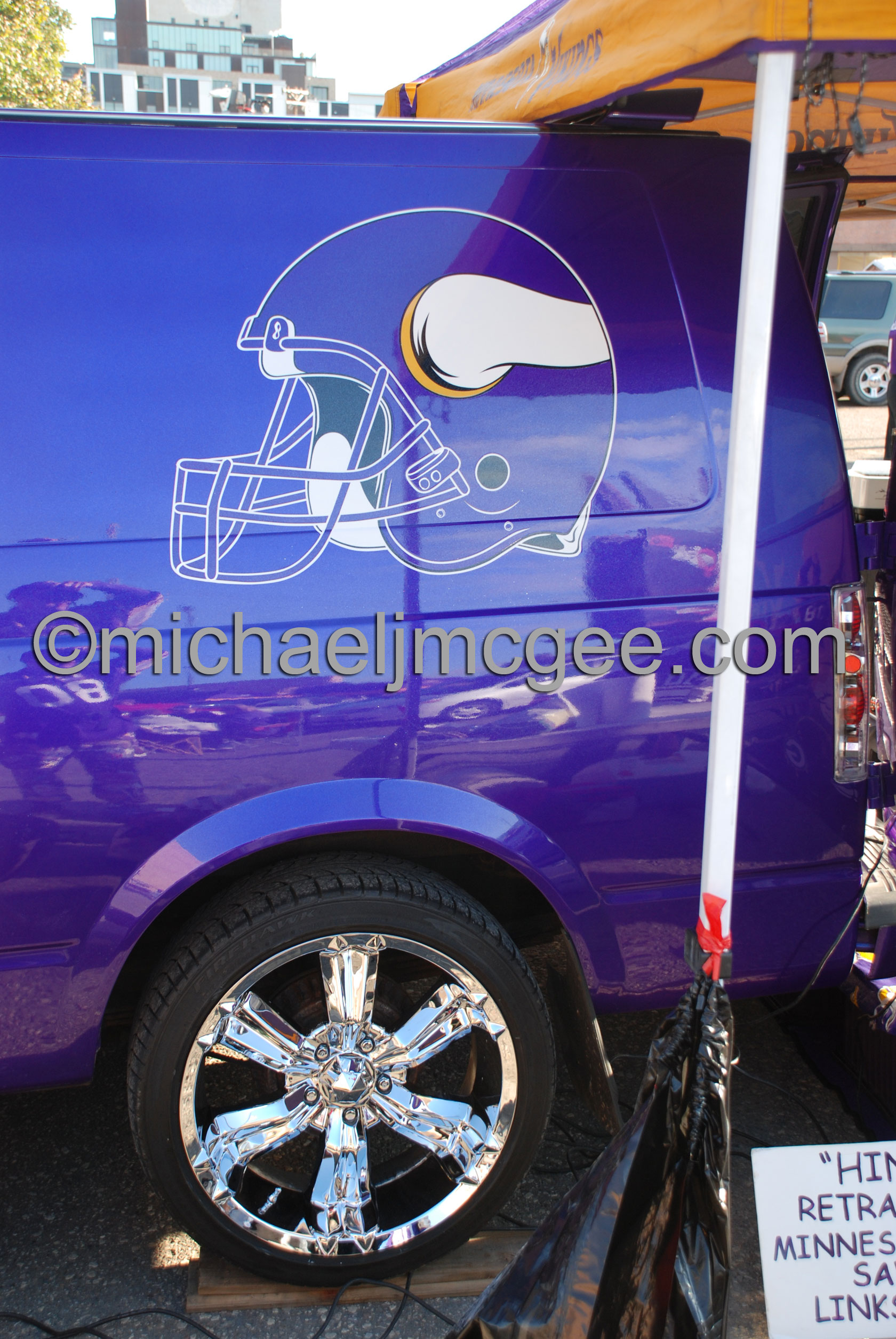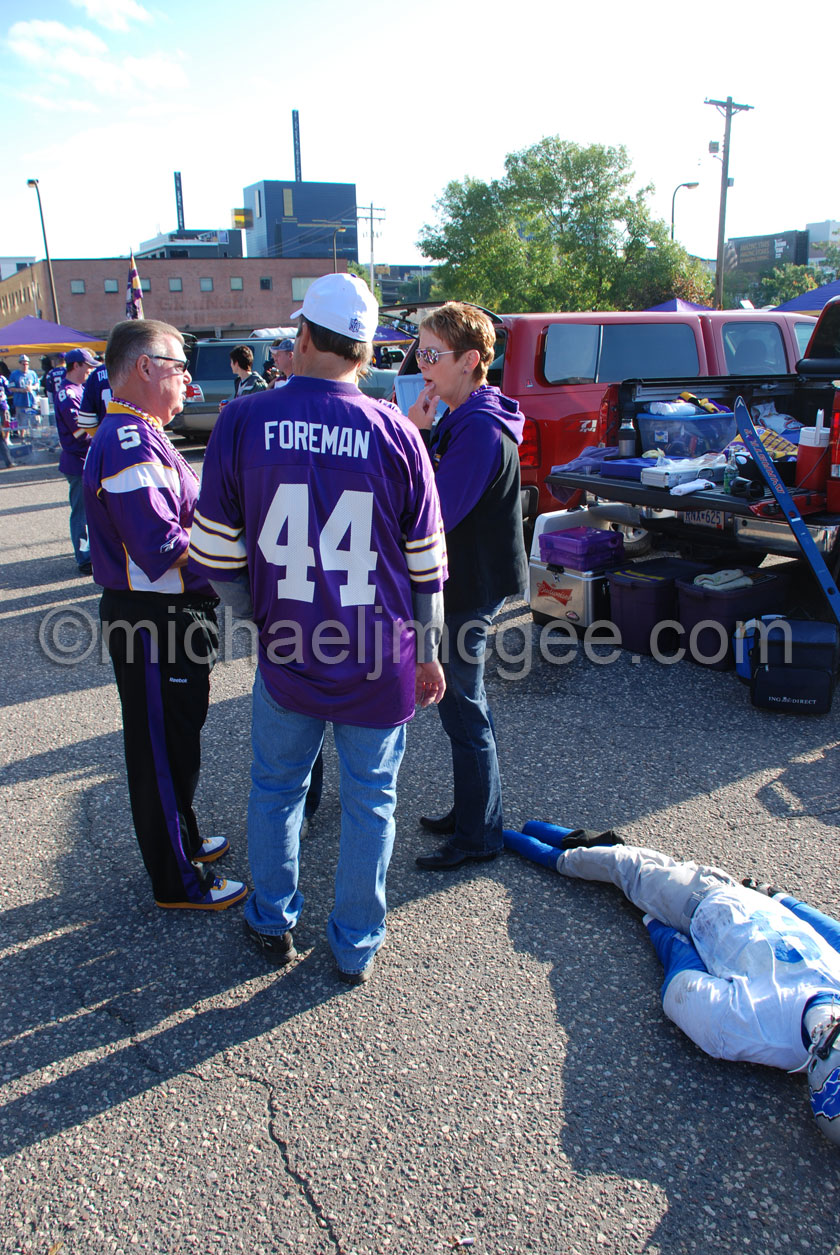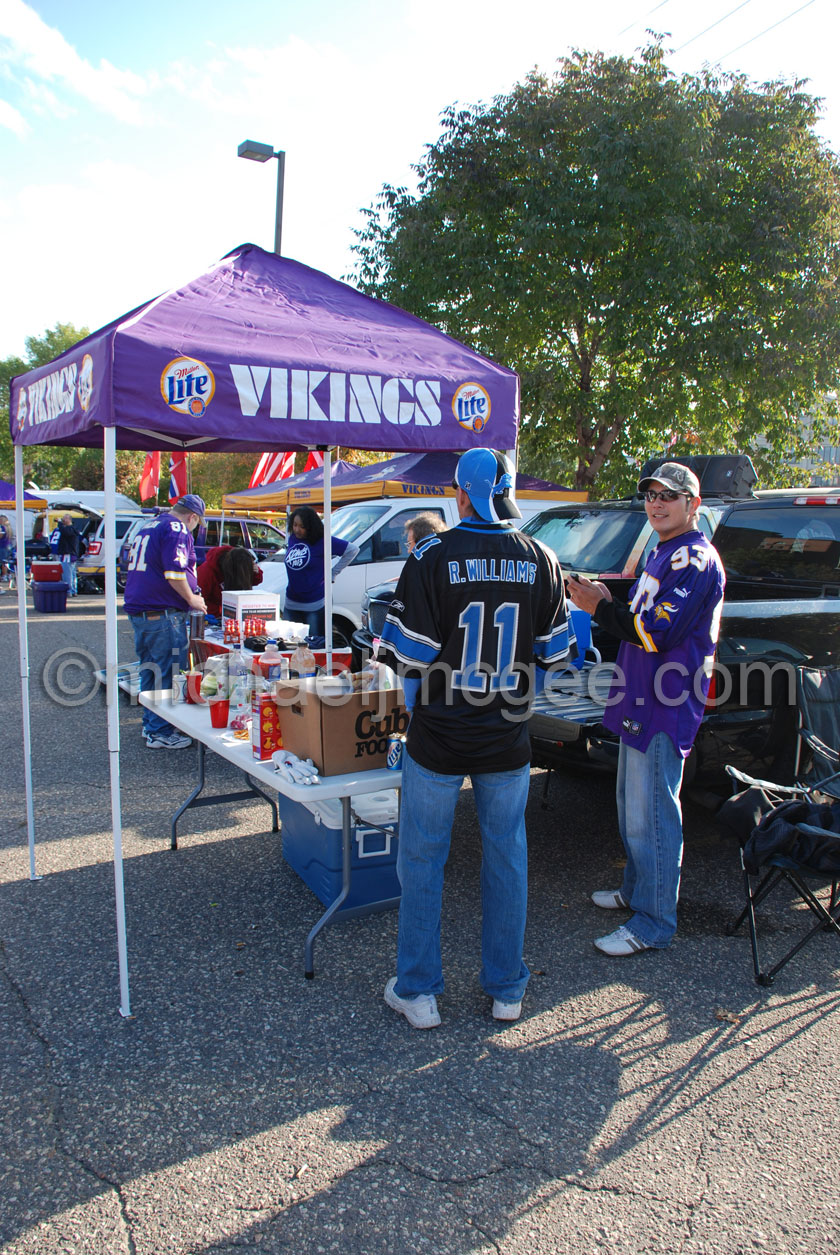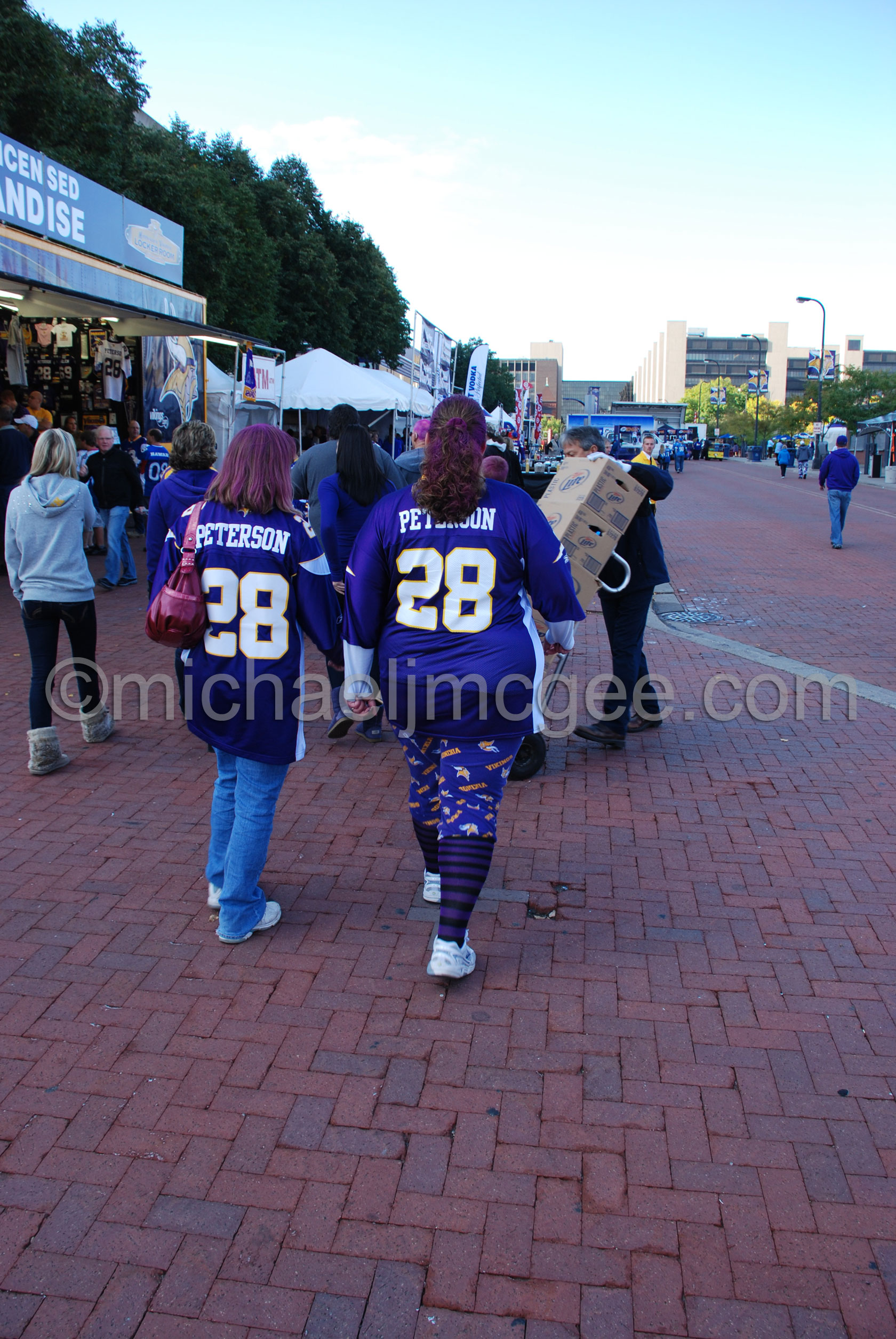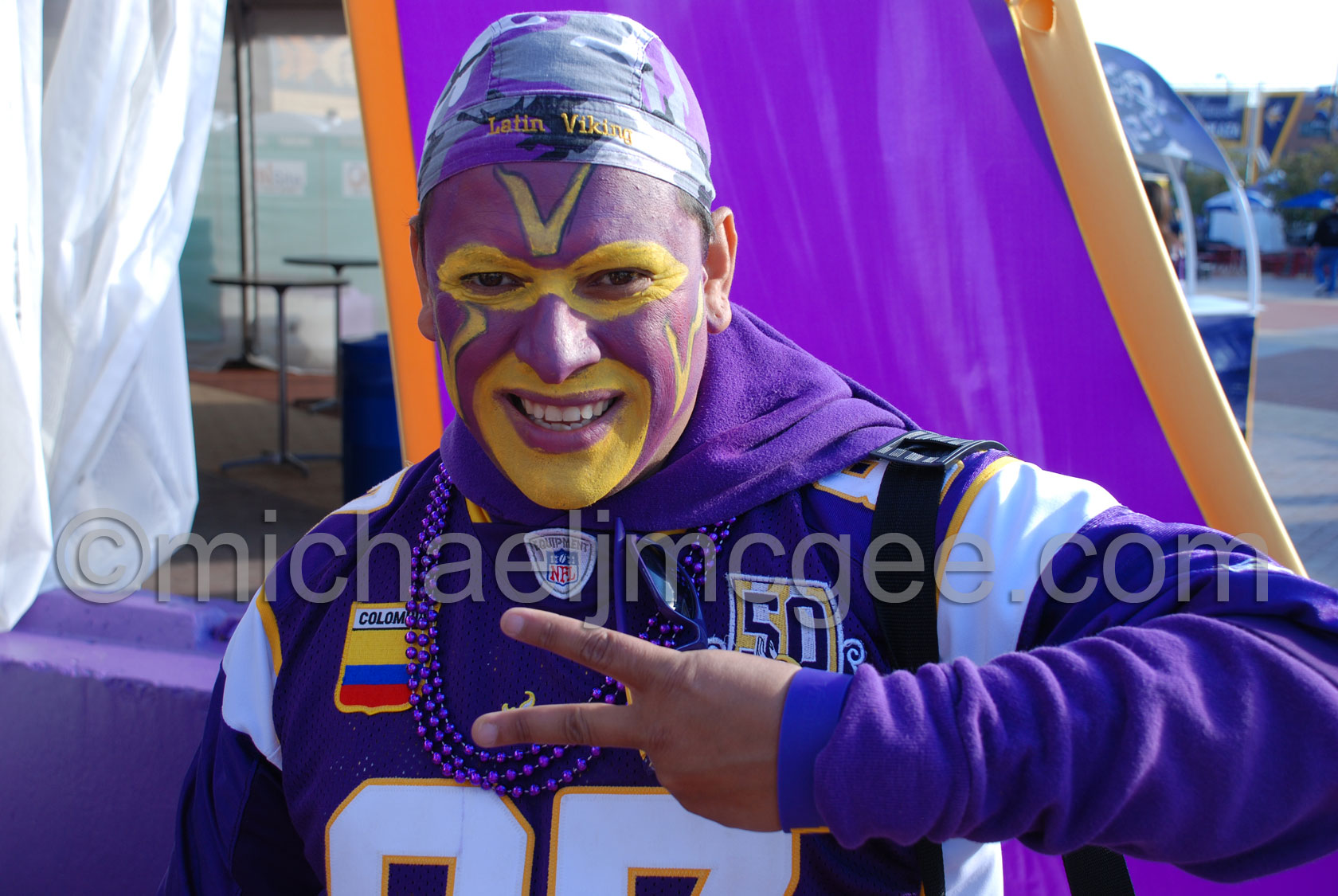 Latin Vikings Guy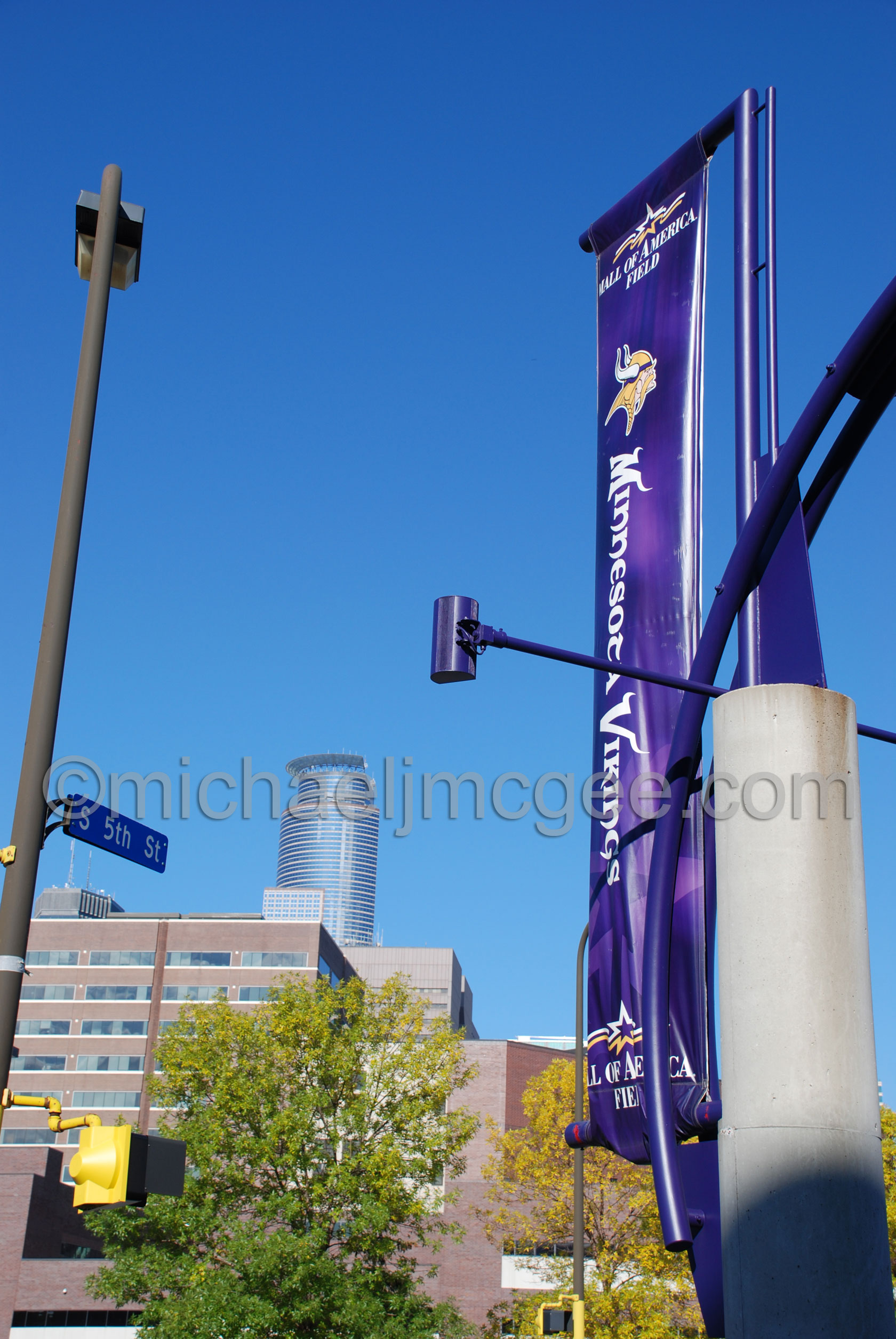 Metrodome plaza west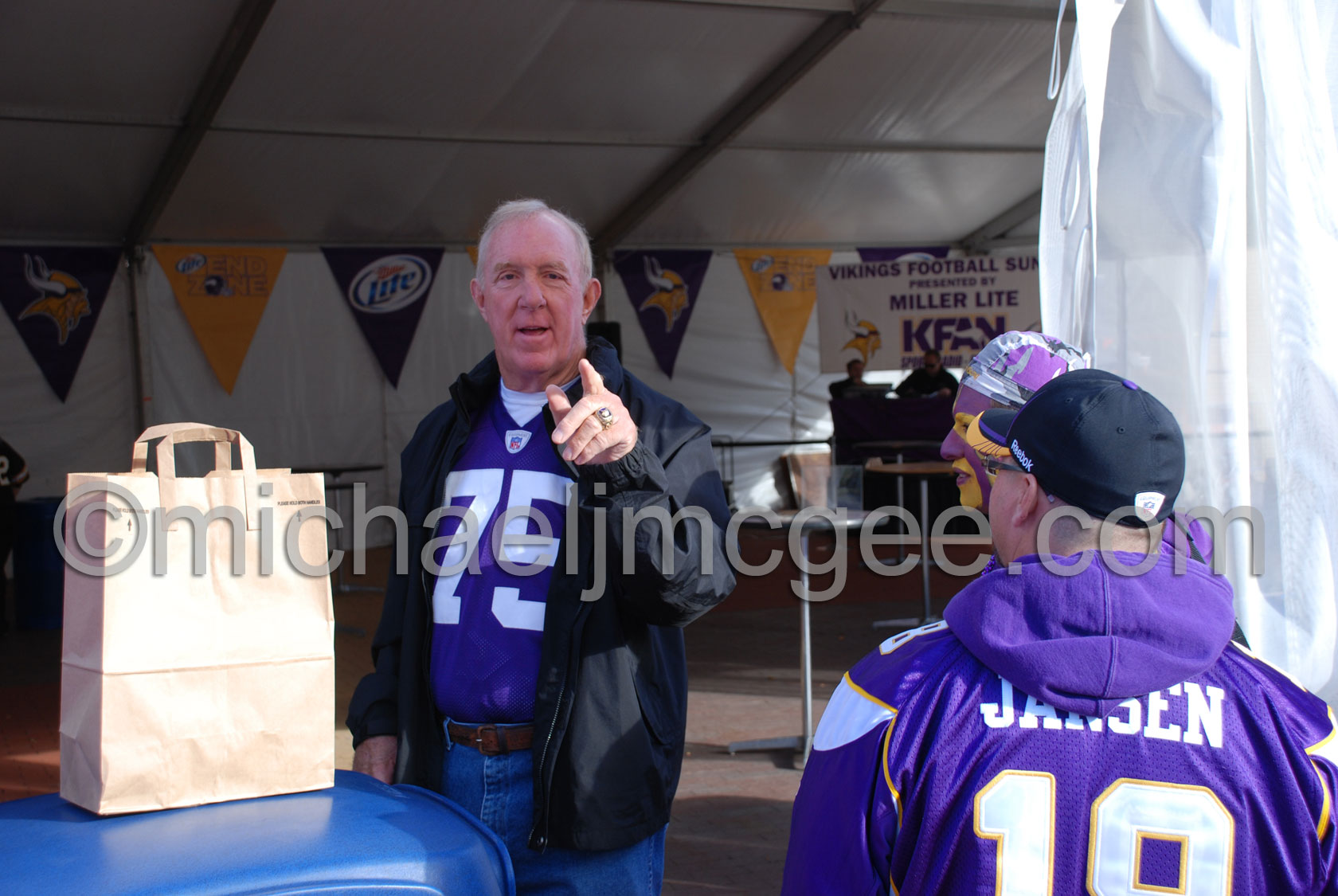 Bob "Benchwarmer" Lurtsema says hello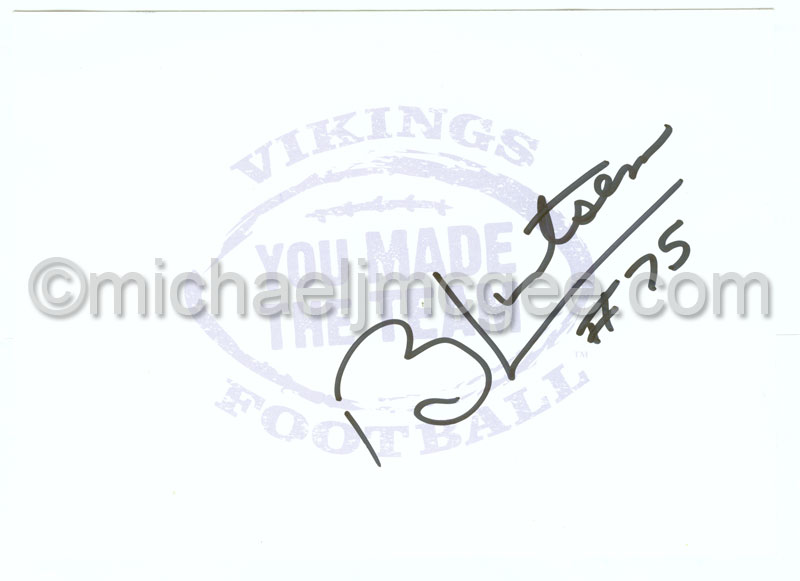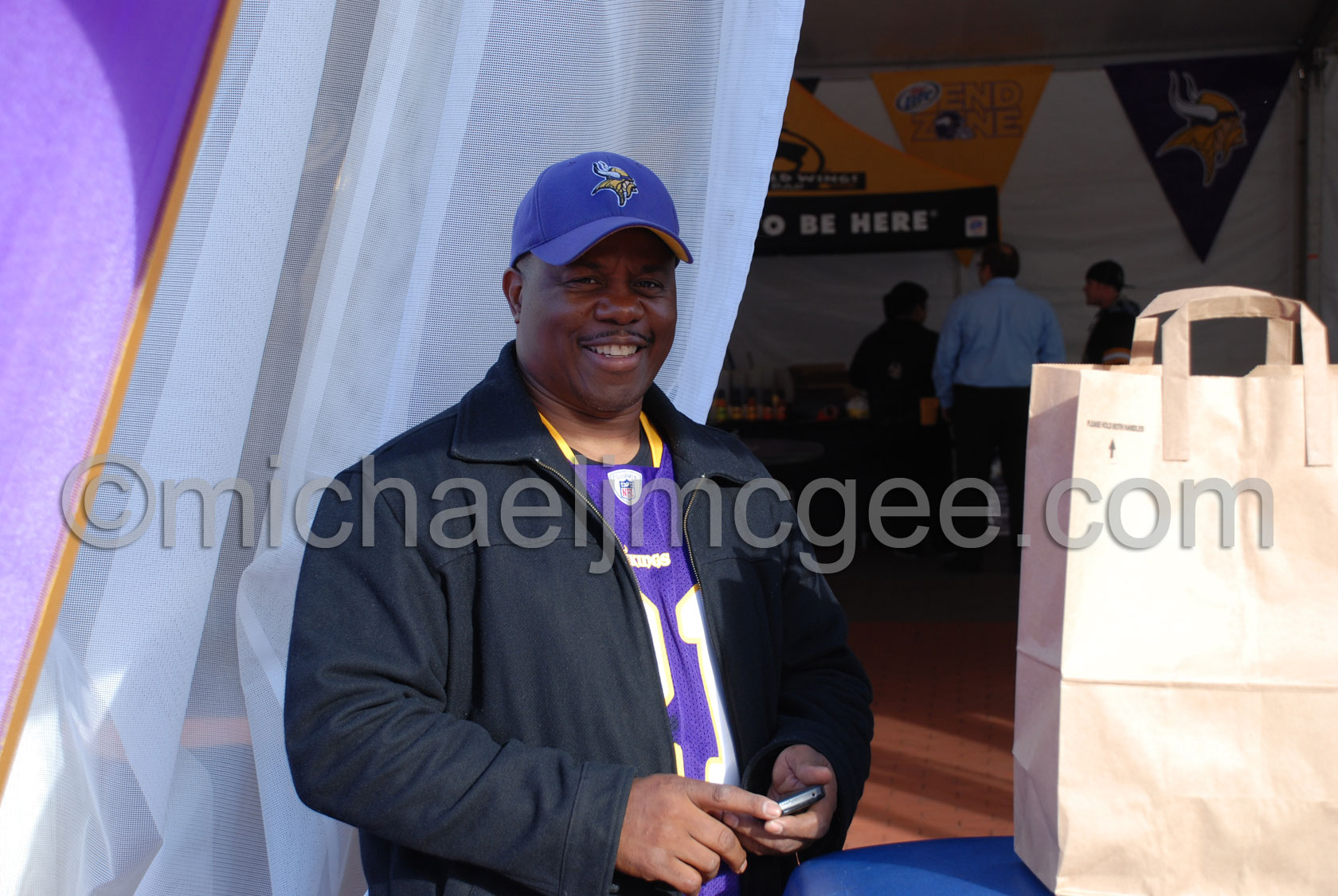 CB Rufus Bess
Miller Lite End Zone Autograph alley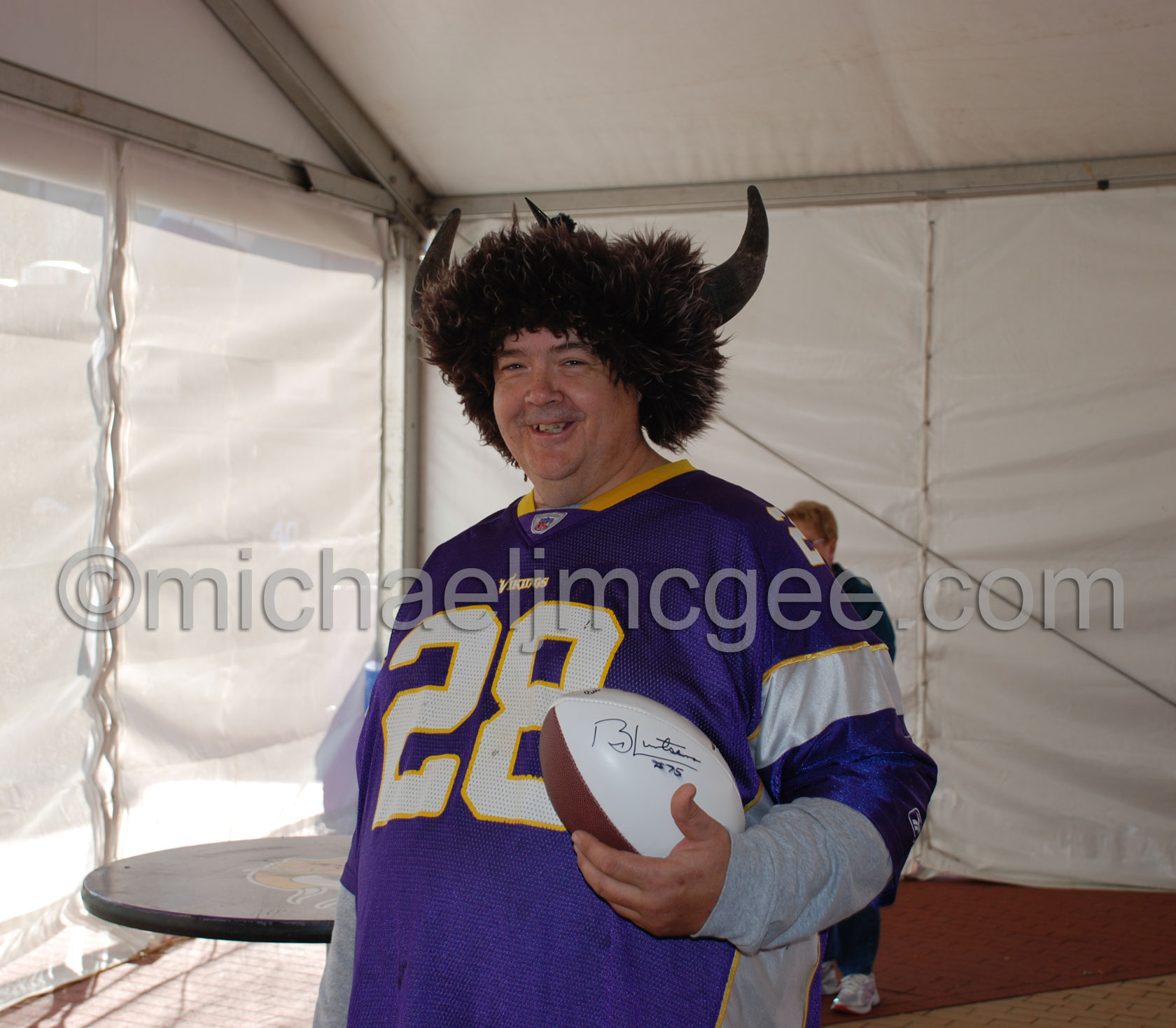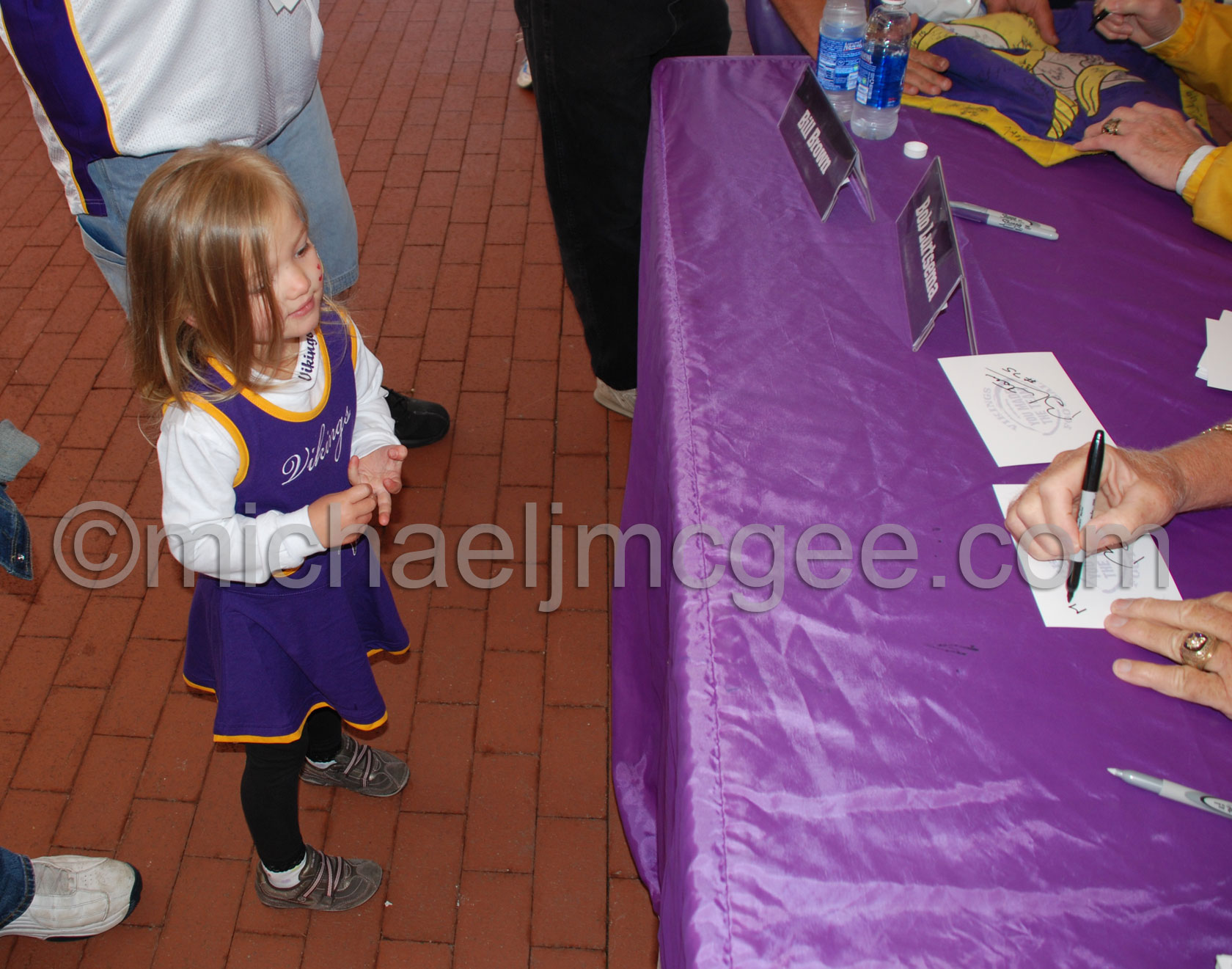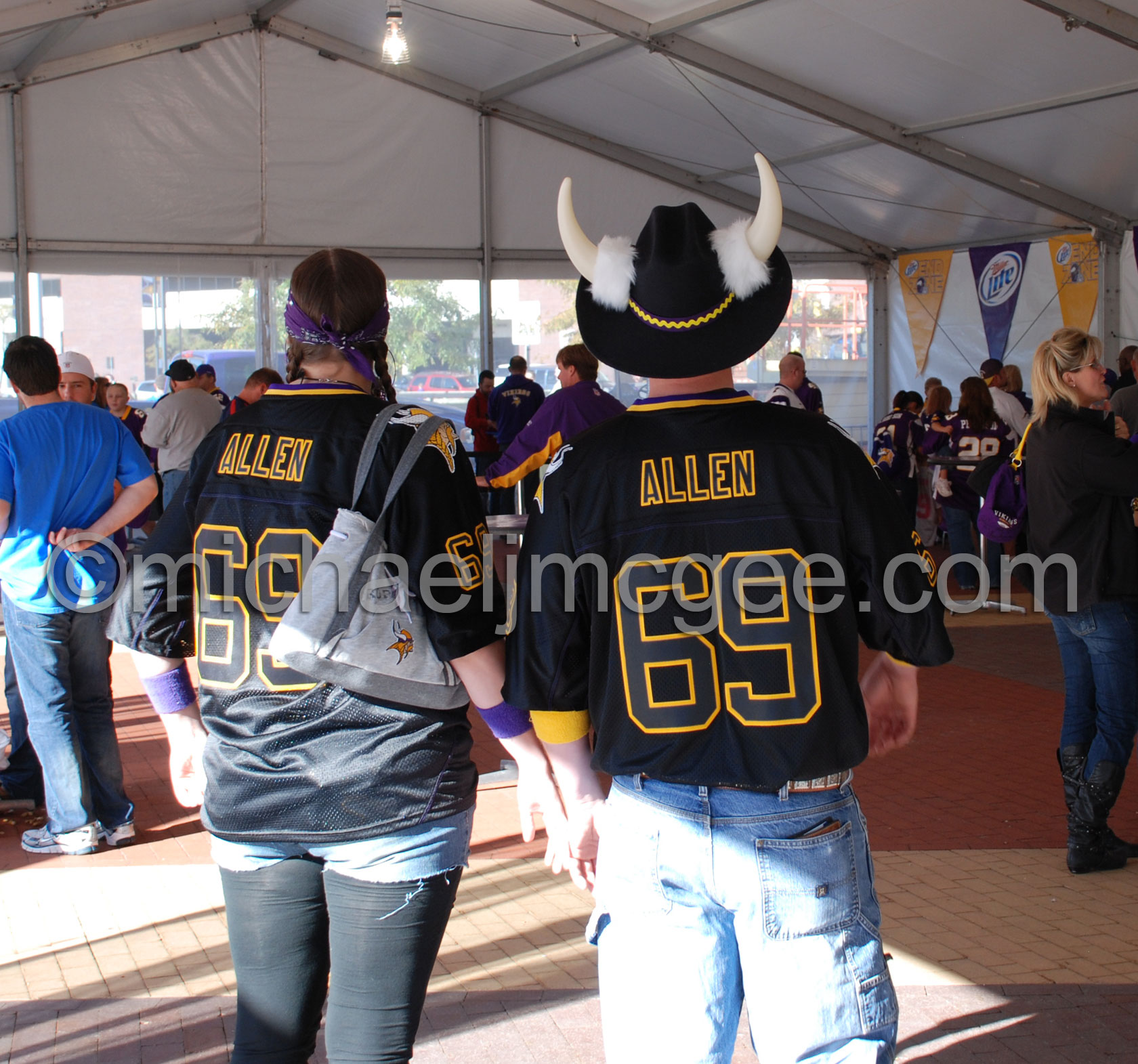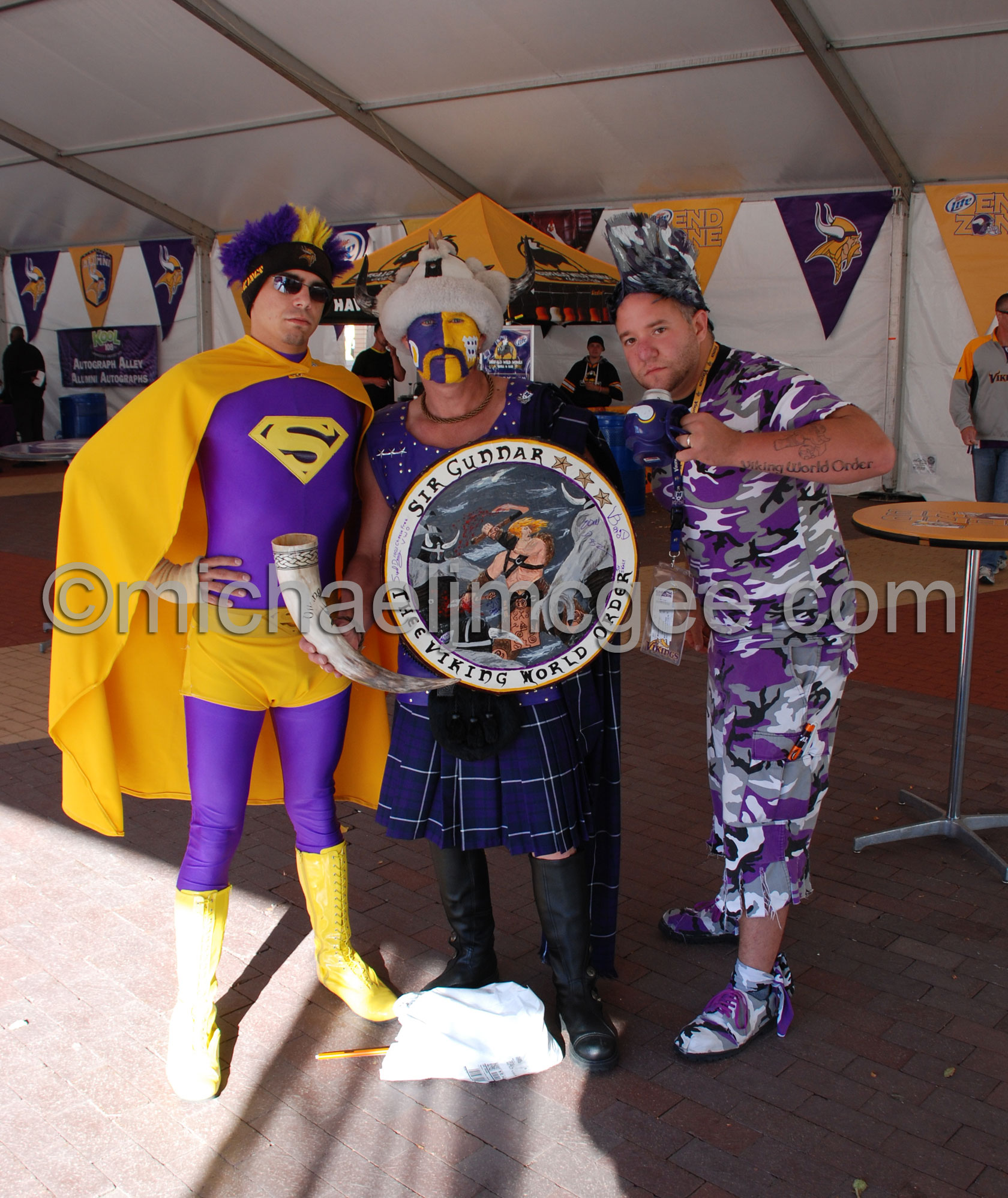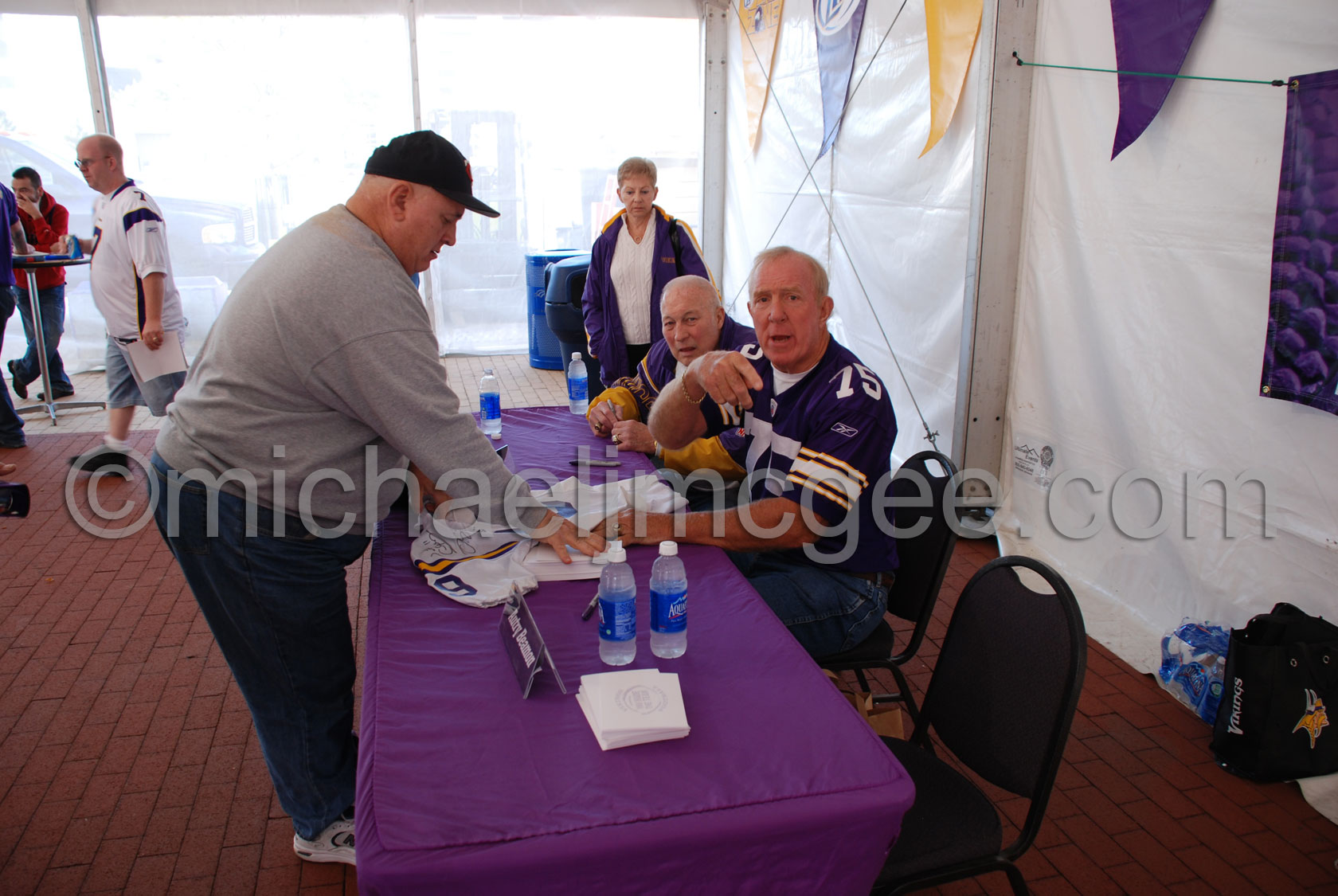 Bill "Boom Boom" Brown & Bob Lurtsema sign for fans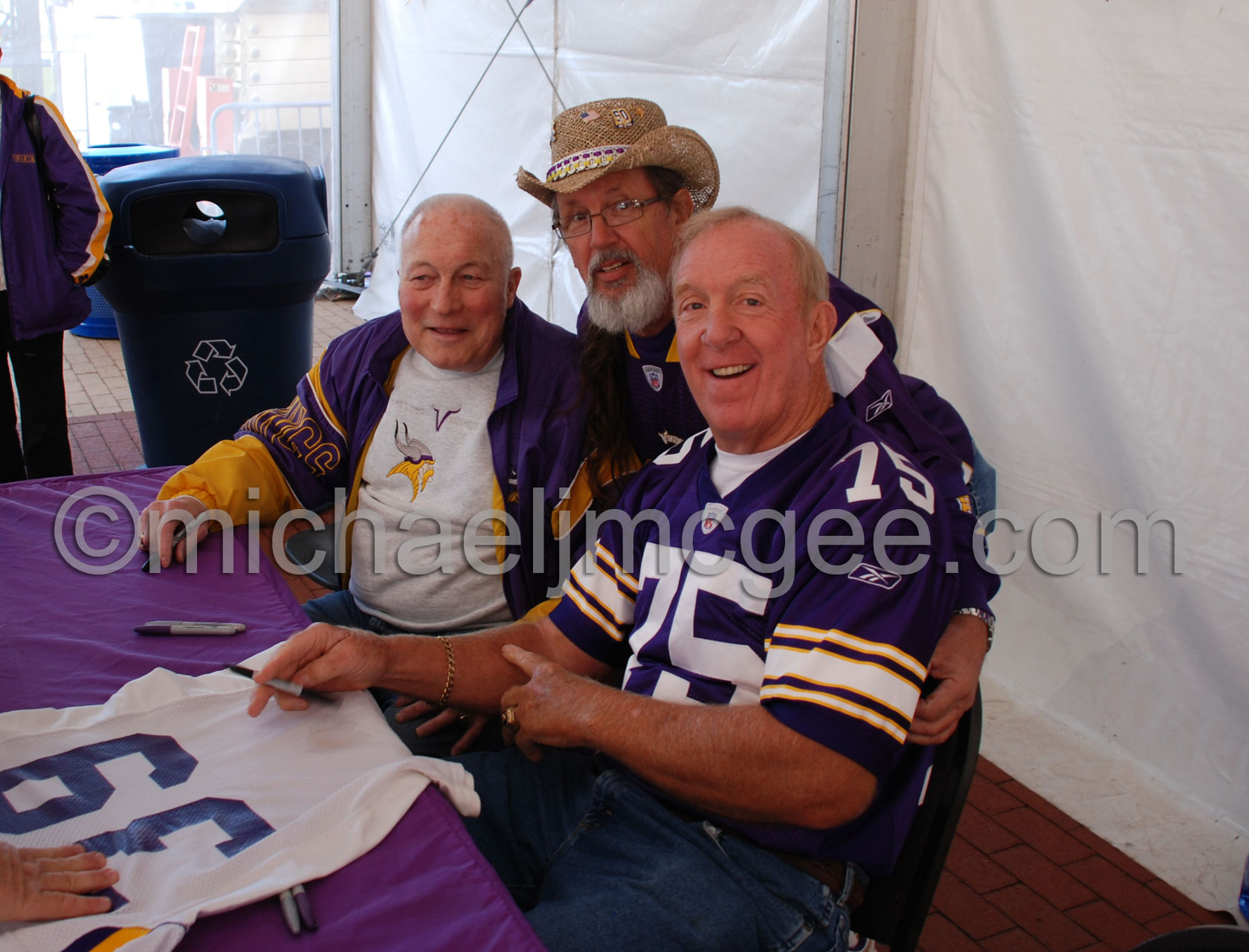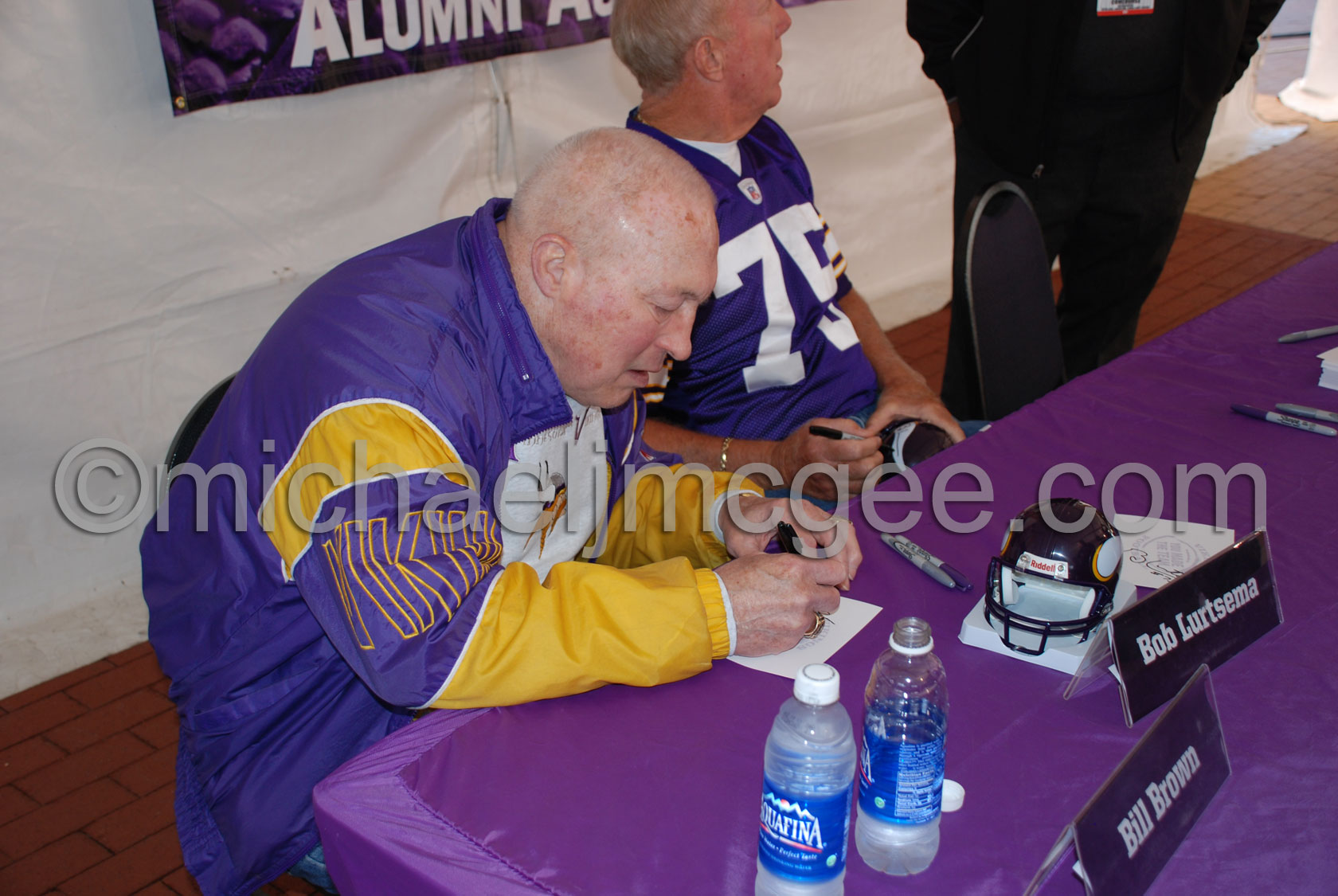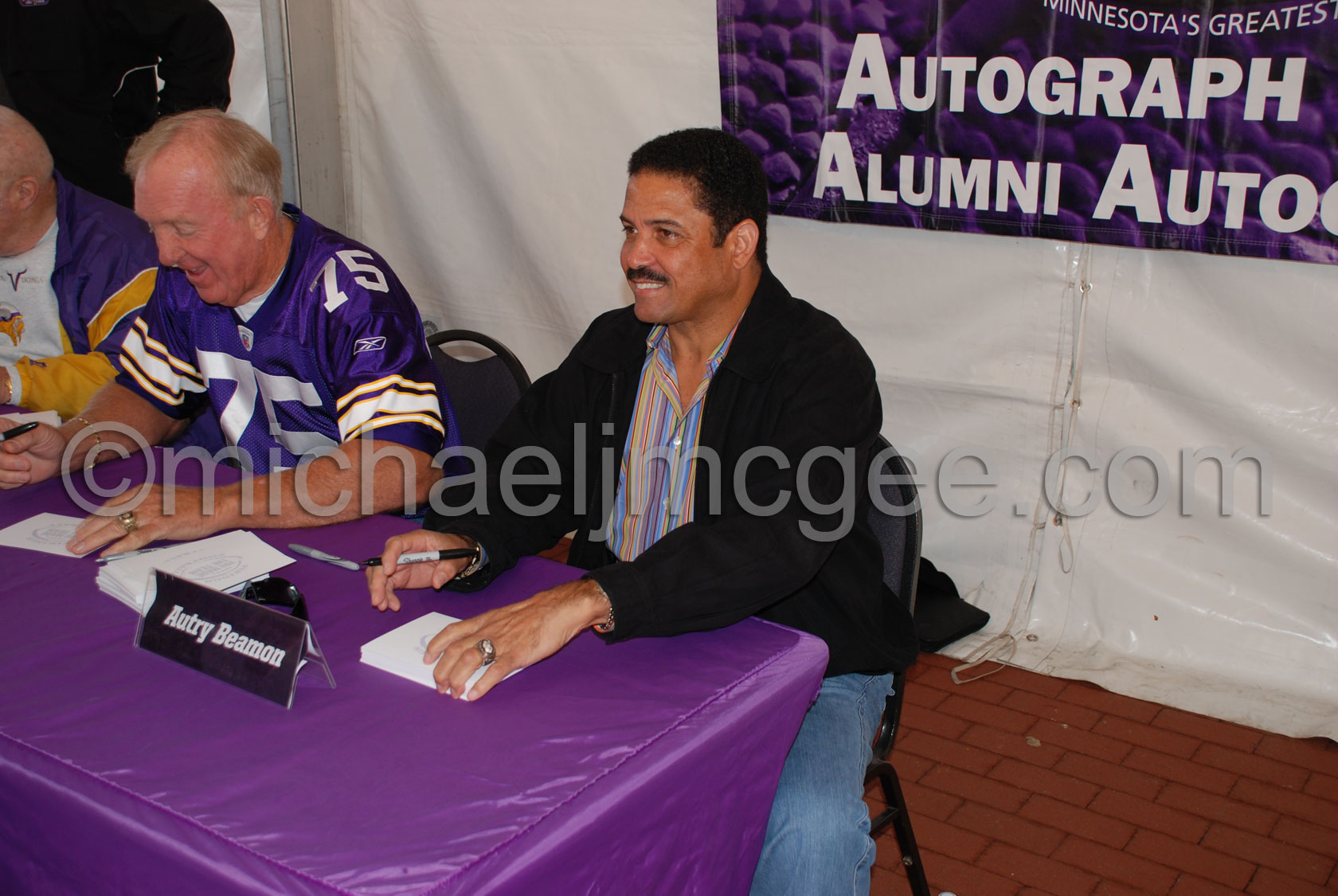 CB Autry Beamon
KFAN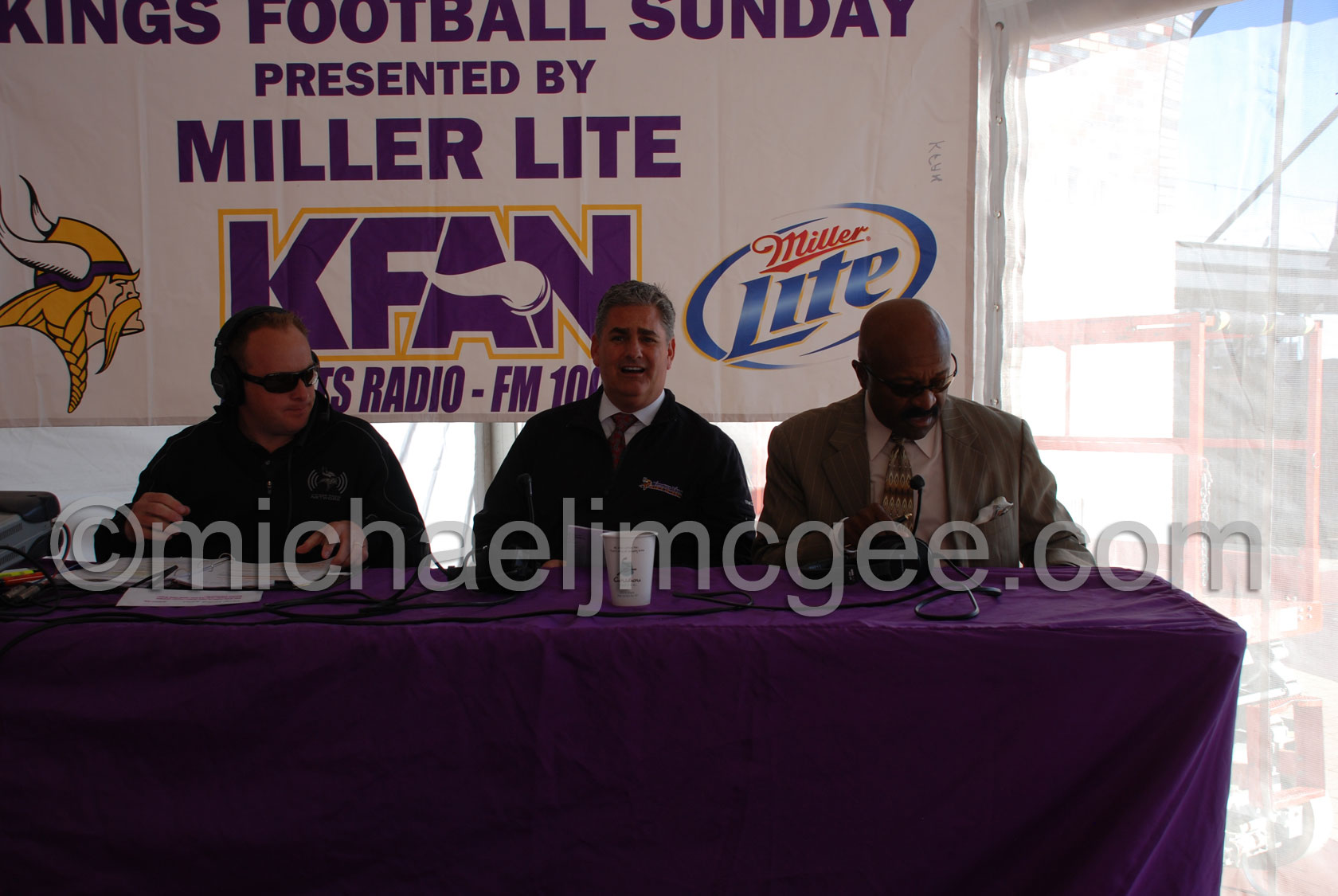 (L-R) Mike Mussman, Paul Allen & Greg Coleman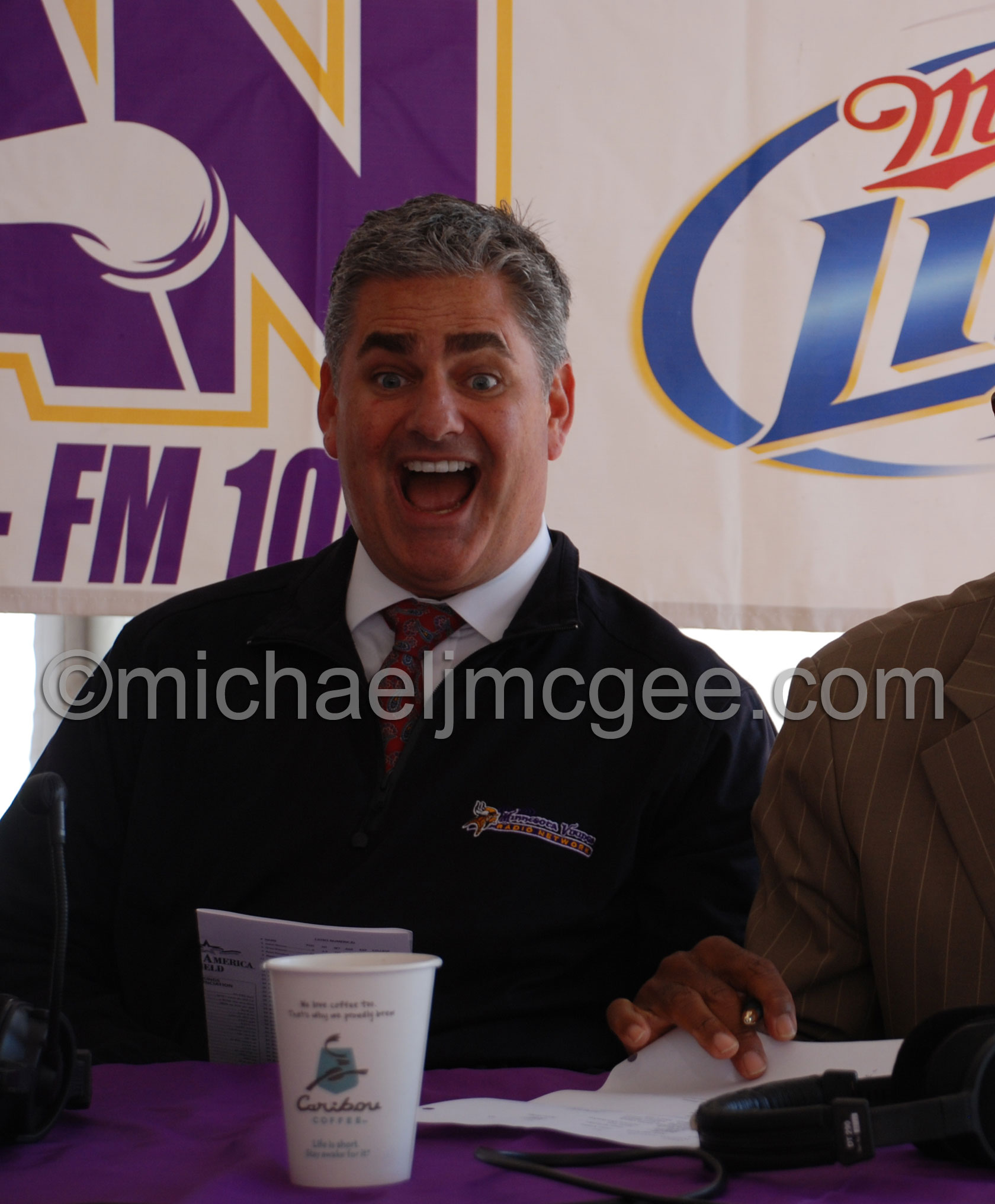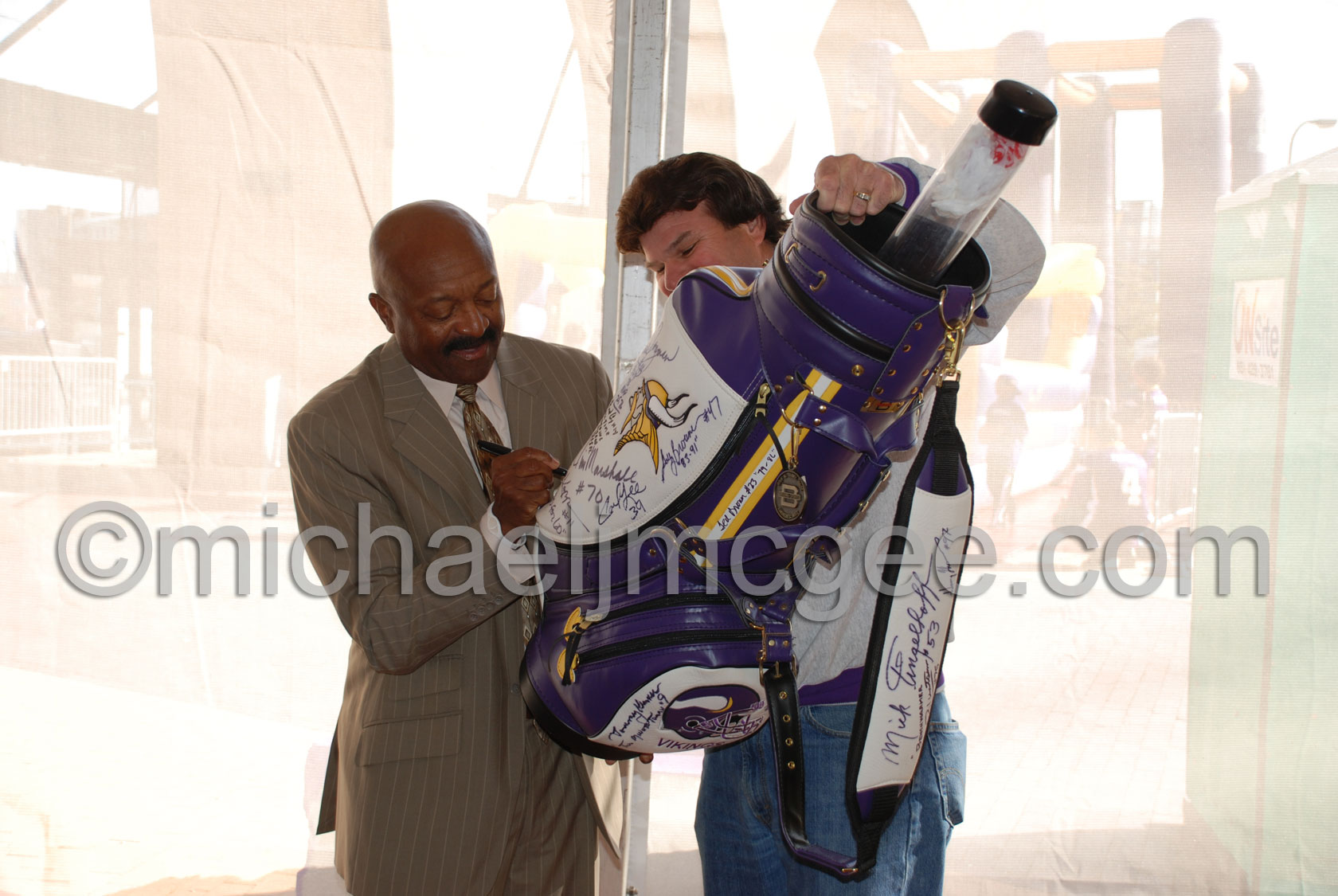 Greg signs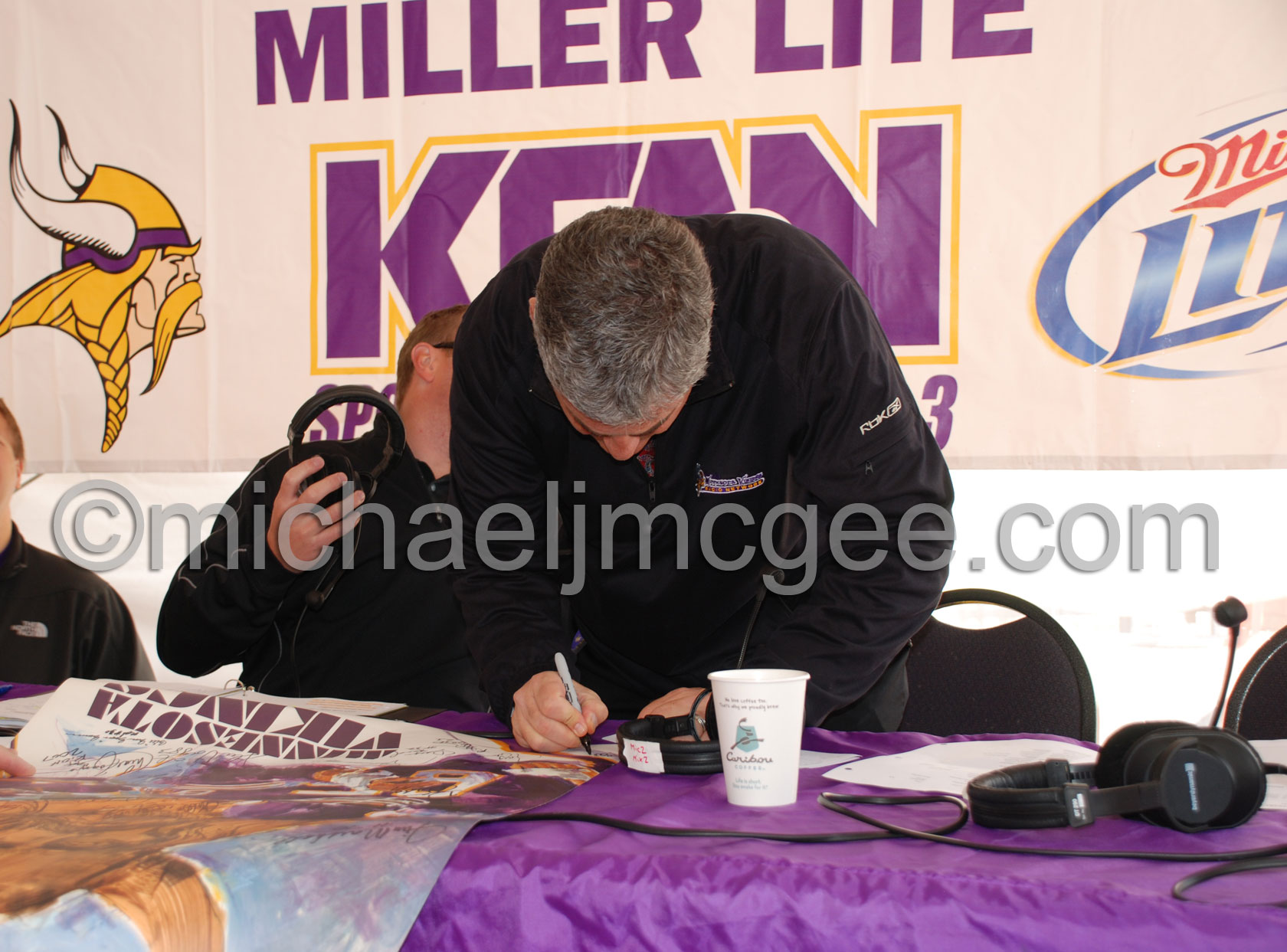 PA signs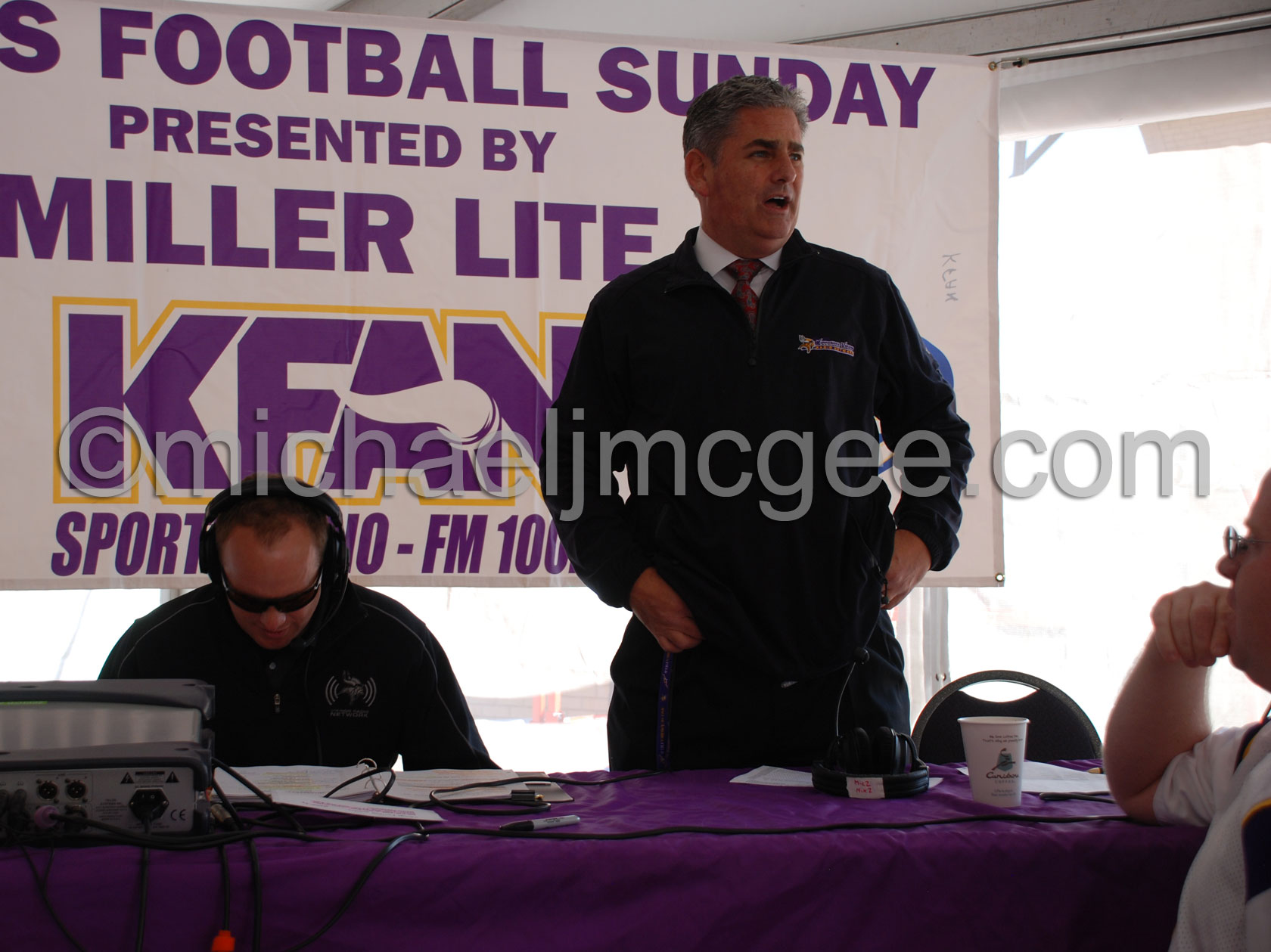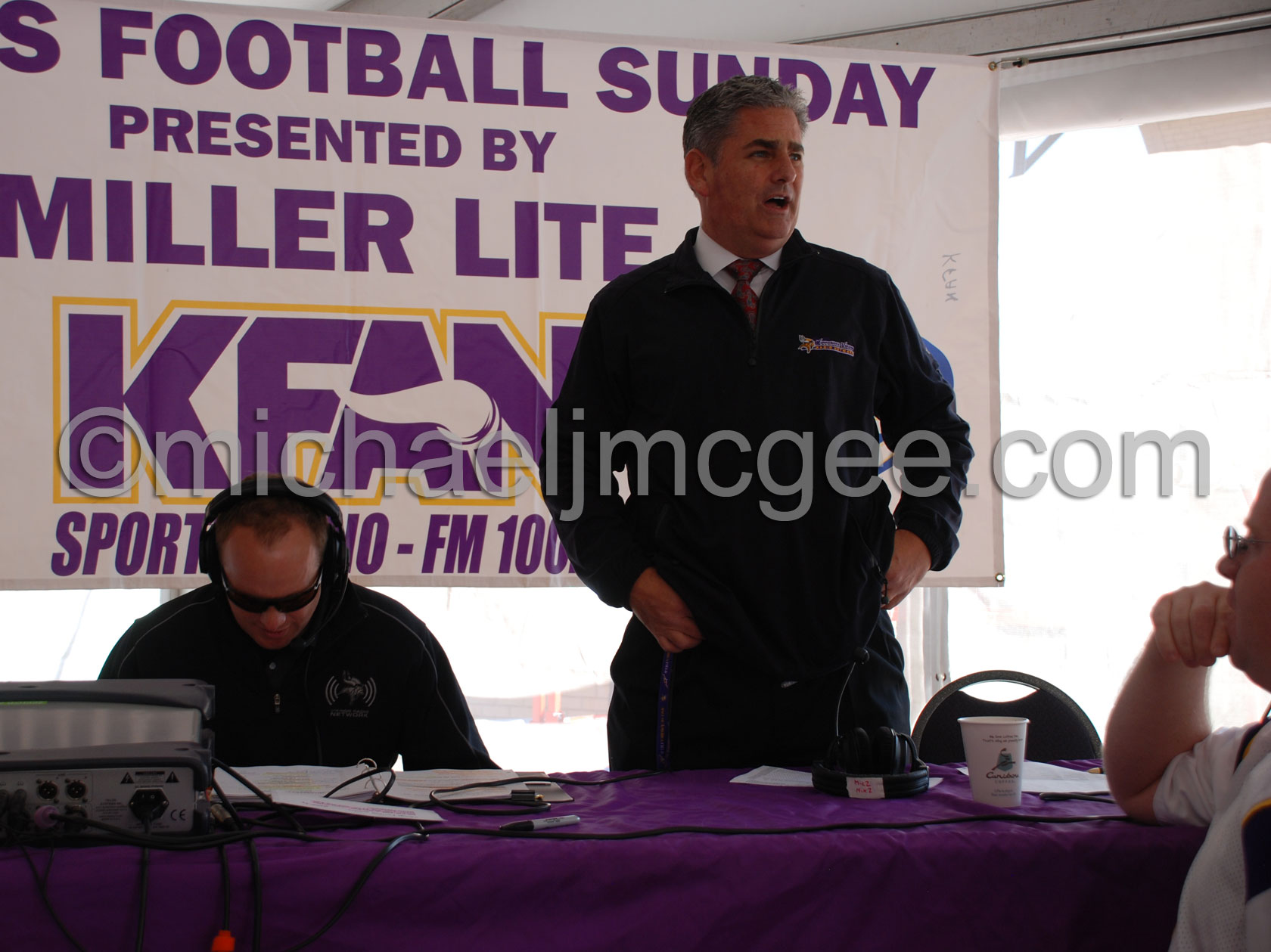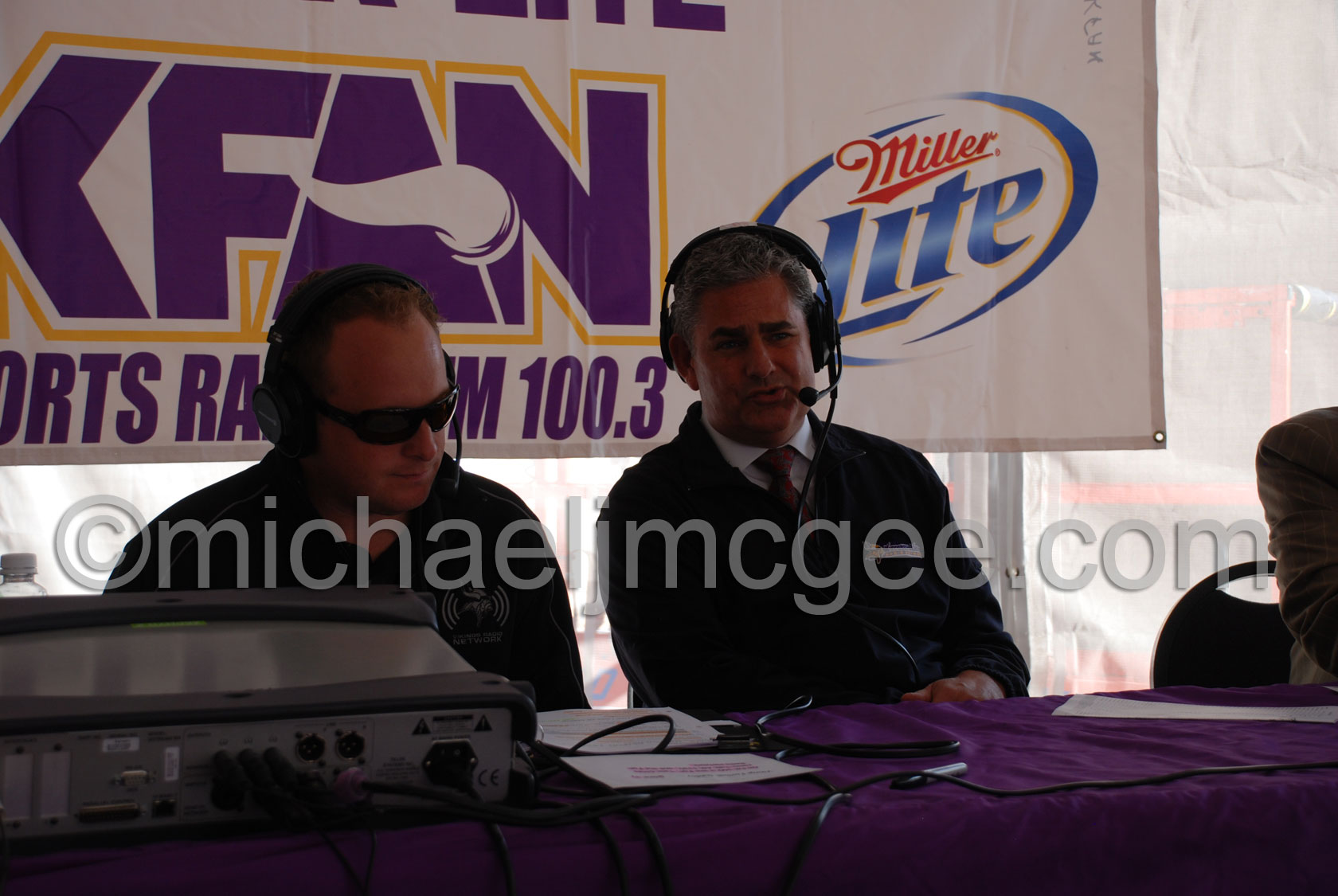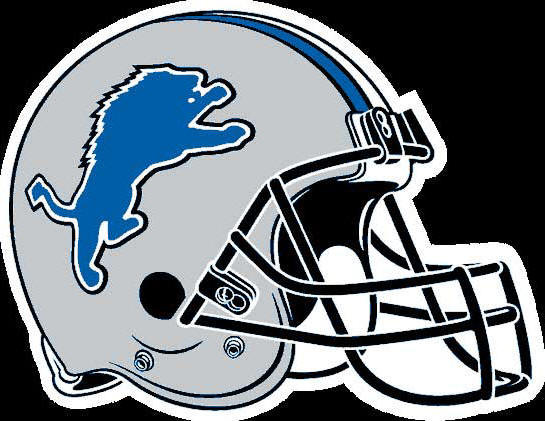 The Lion's Rubes arrive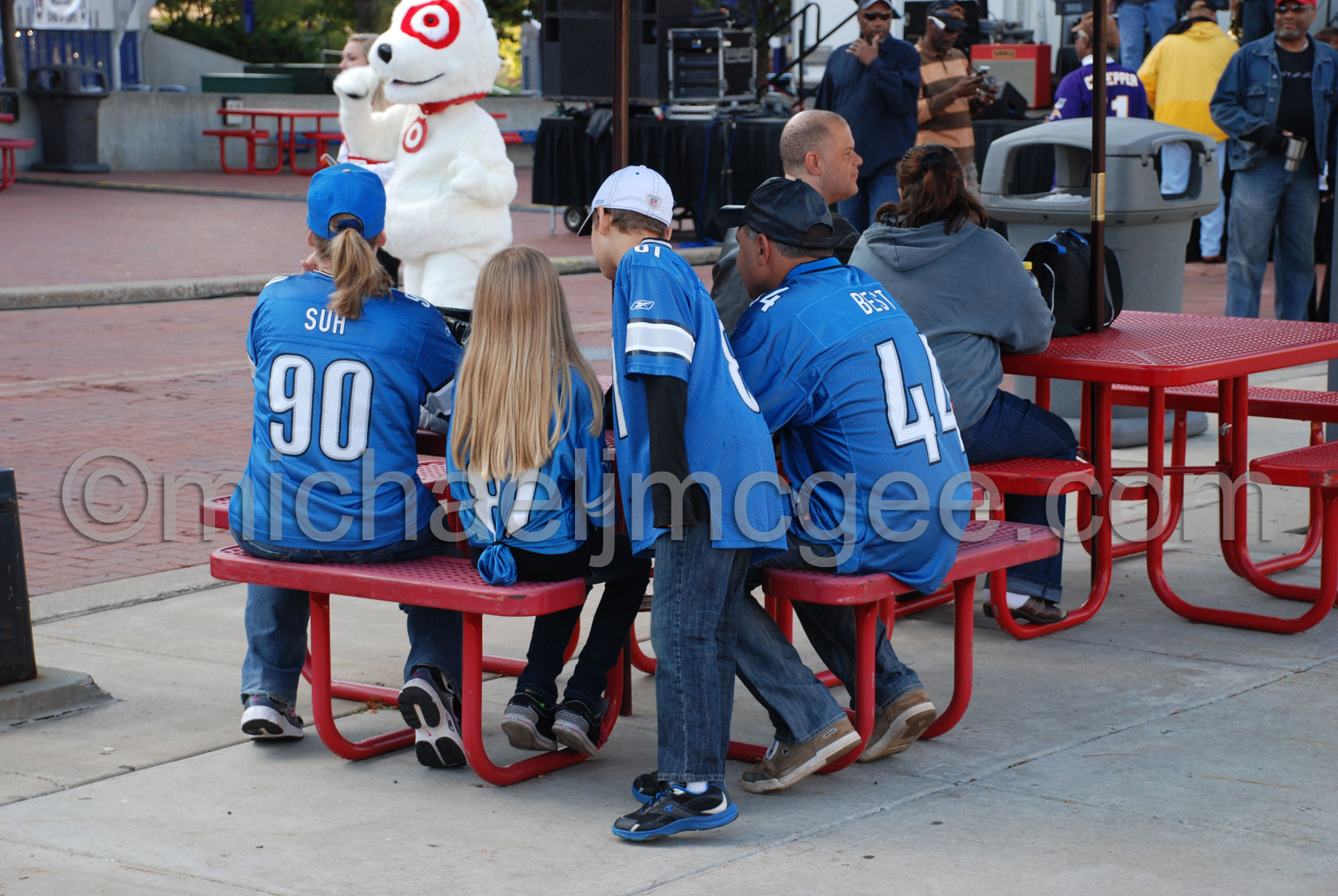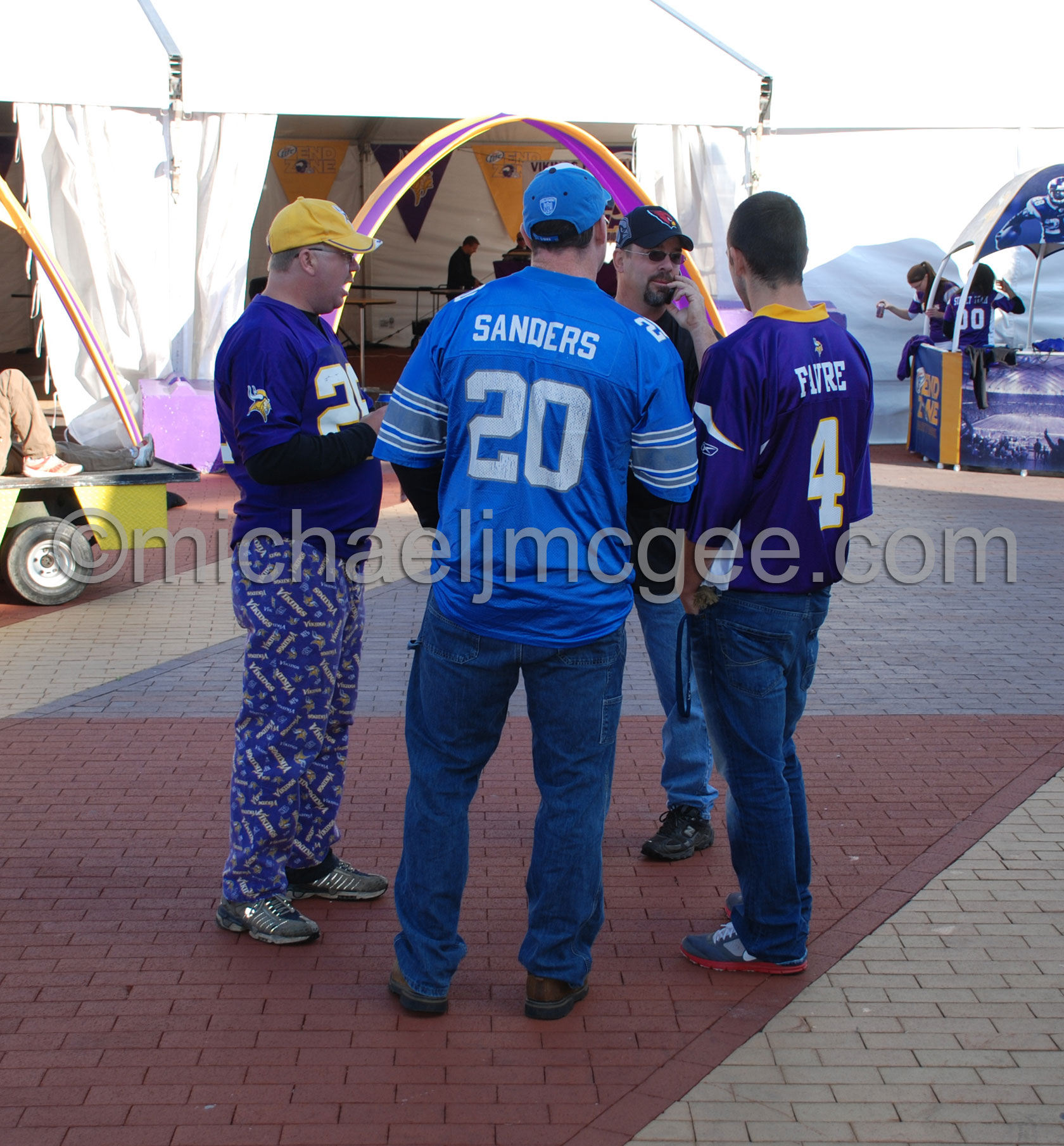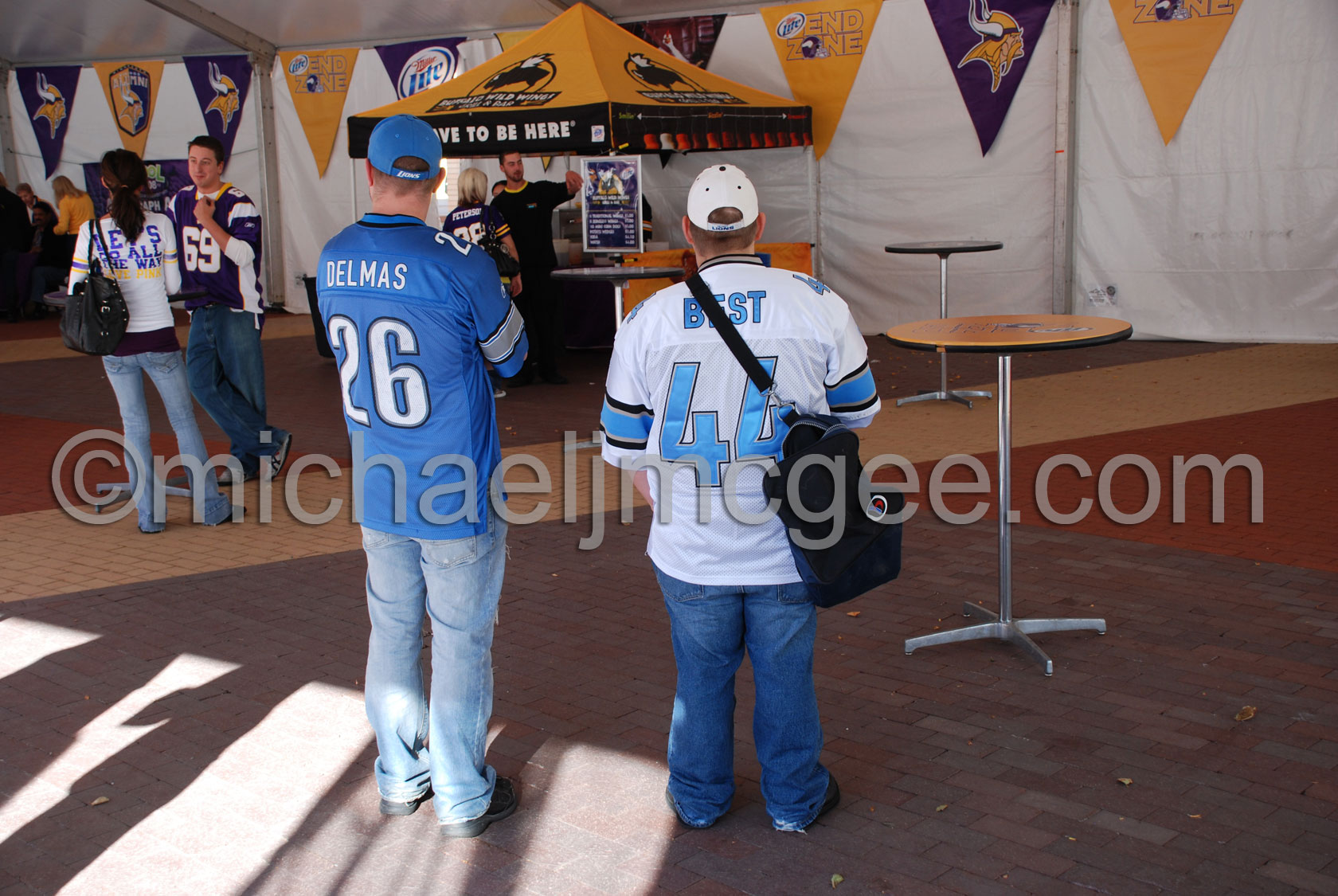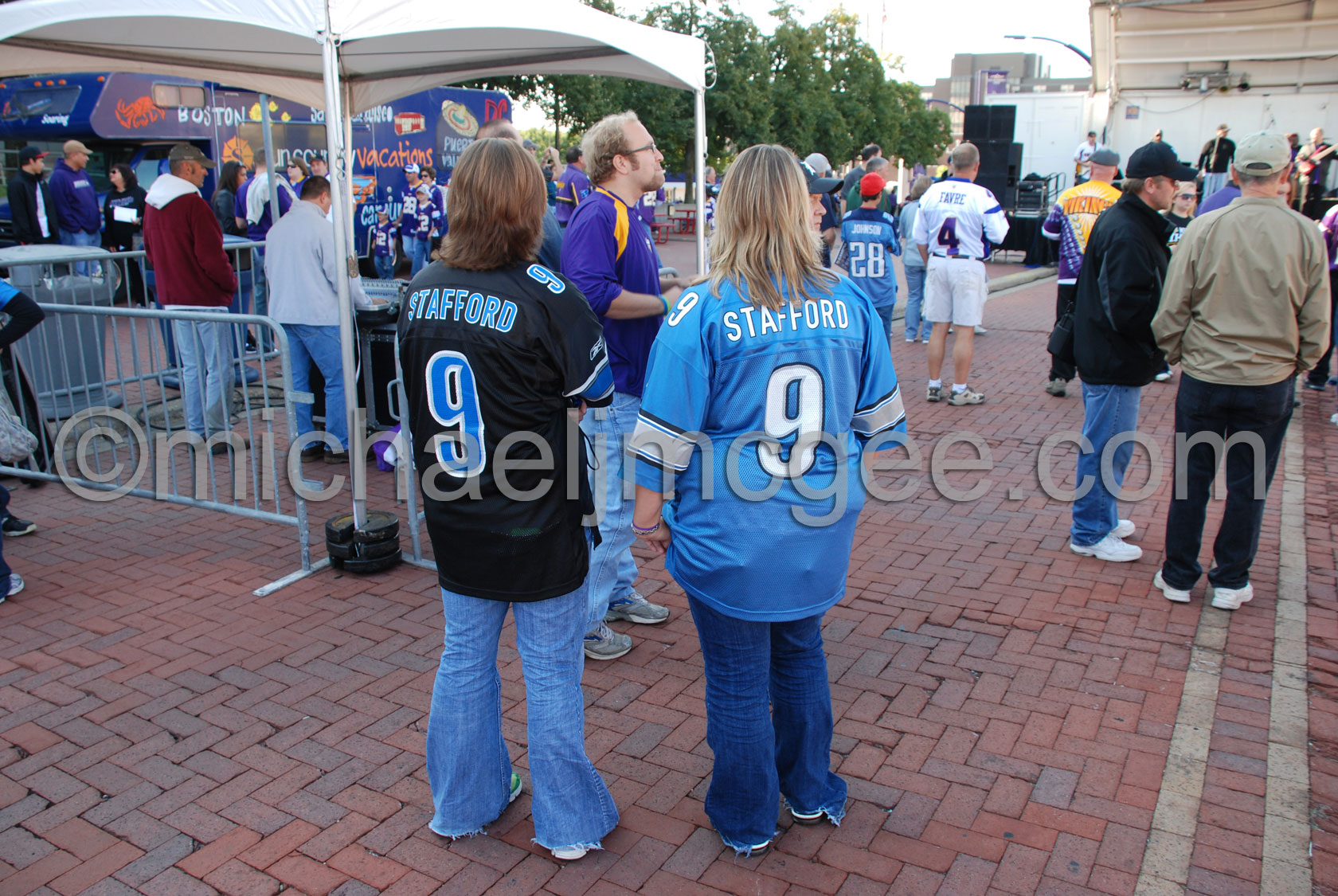 Inside the dome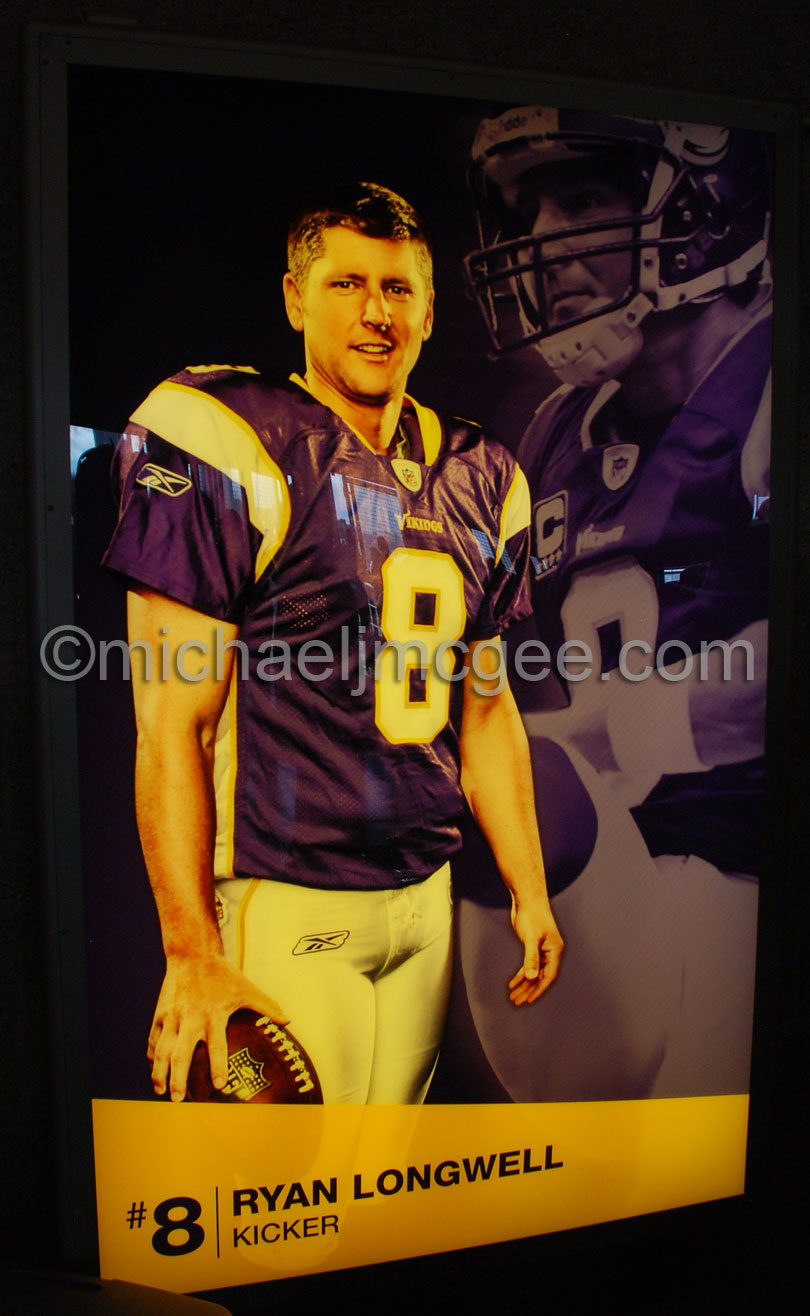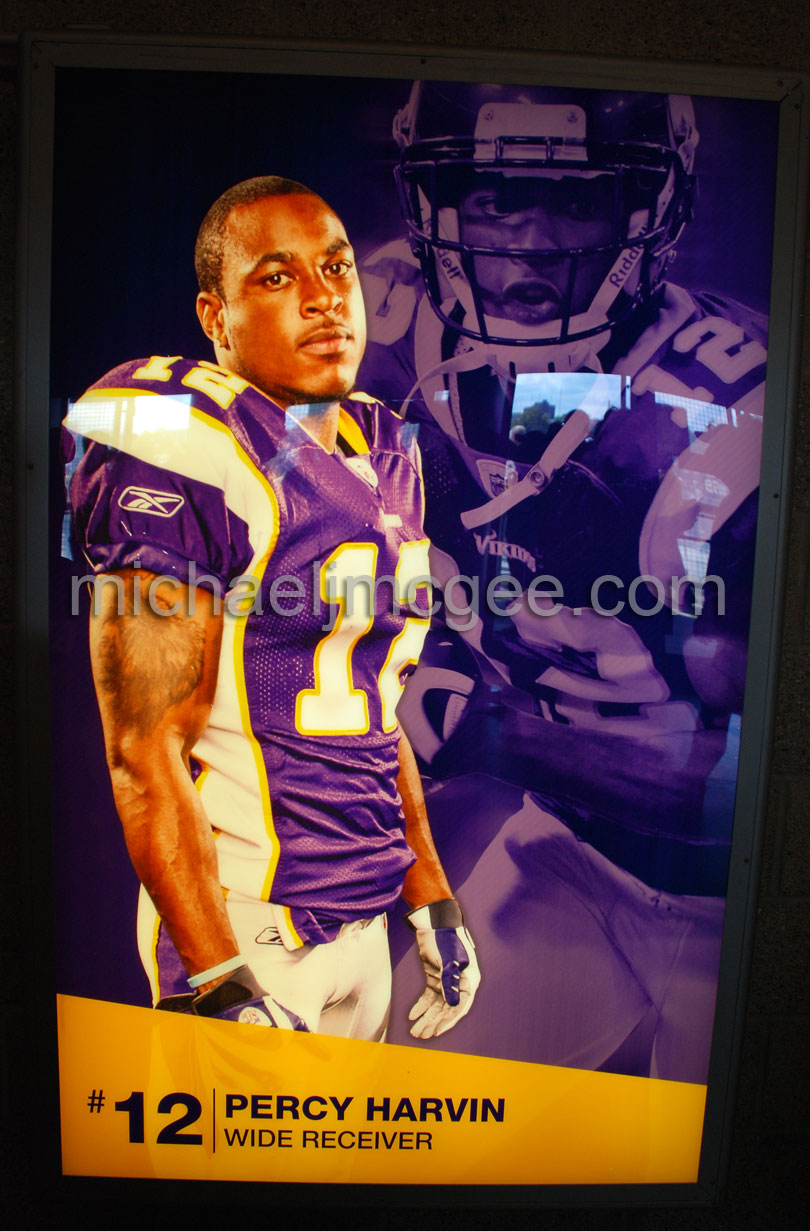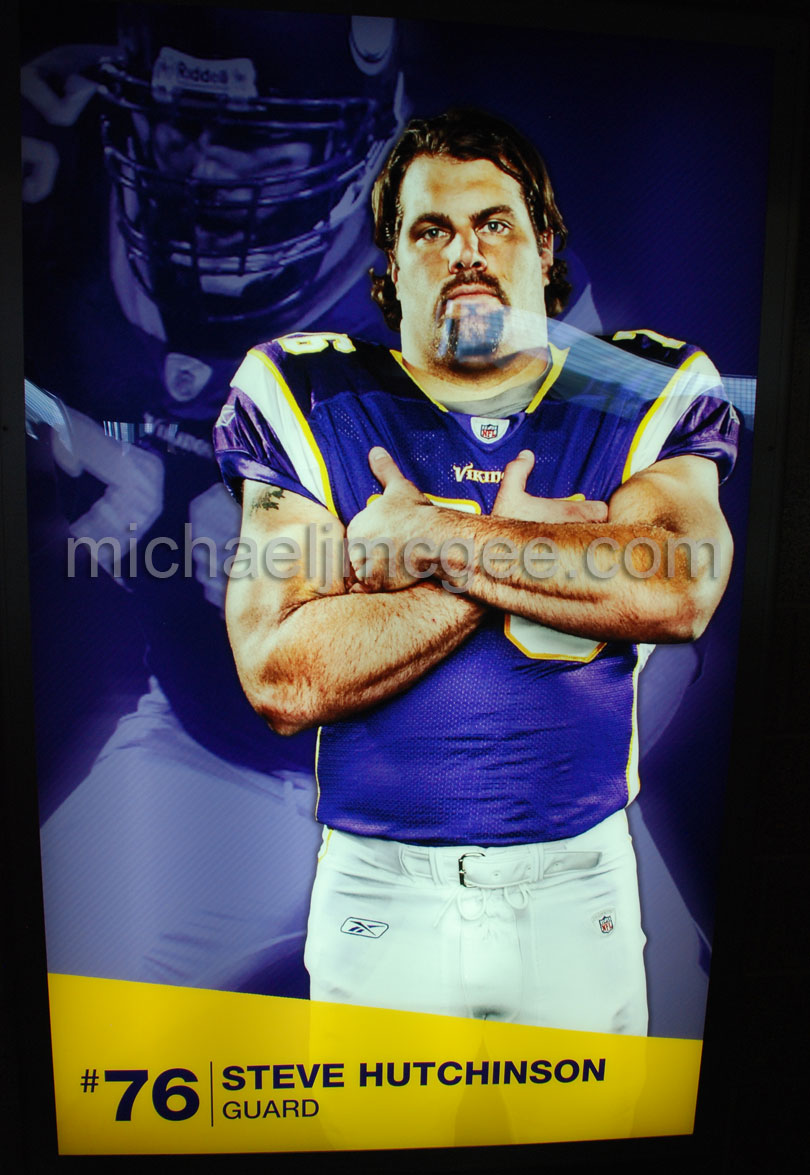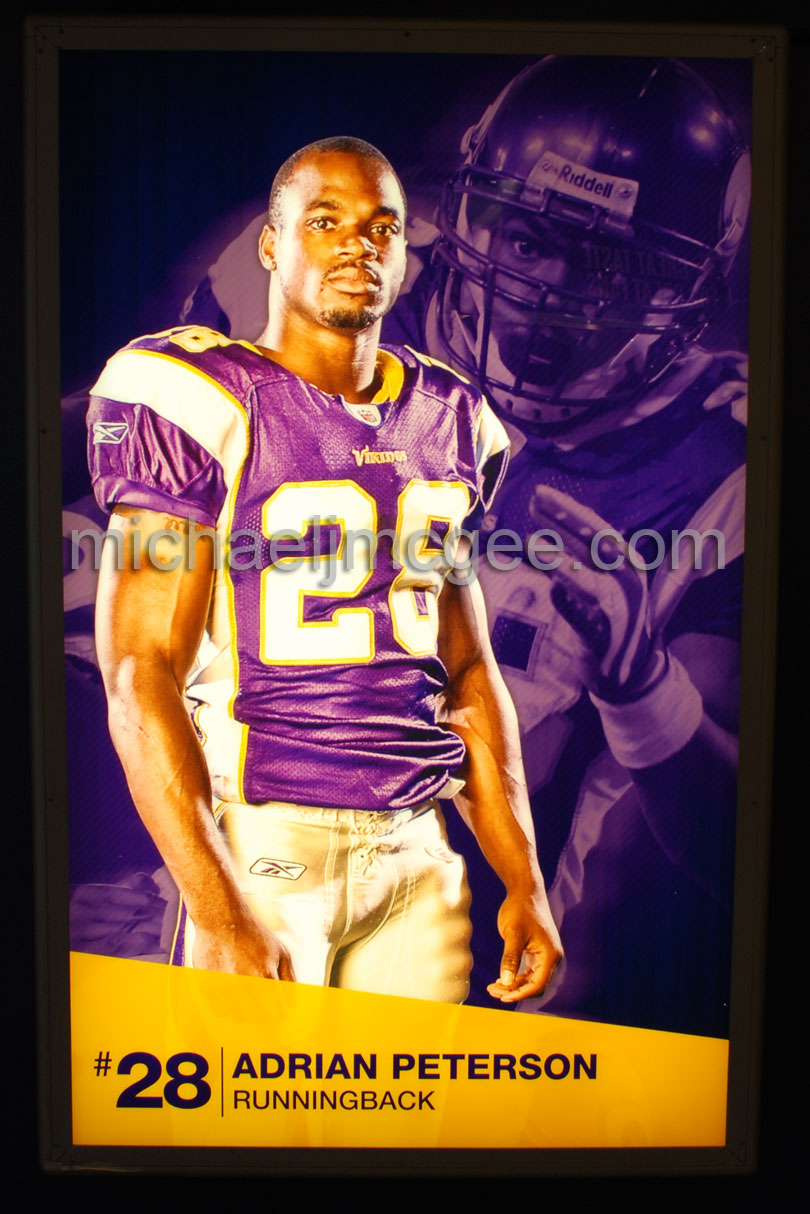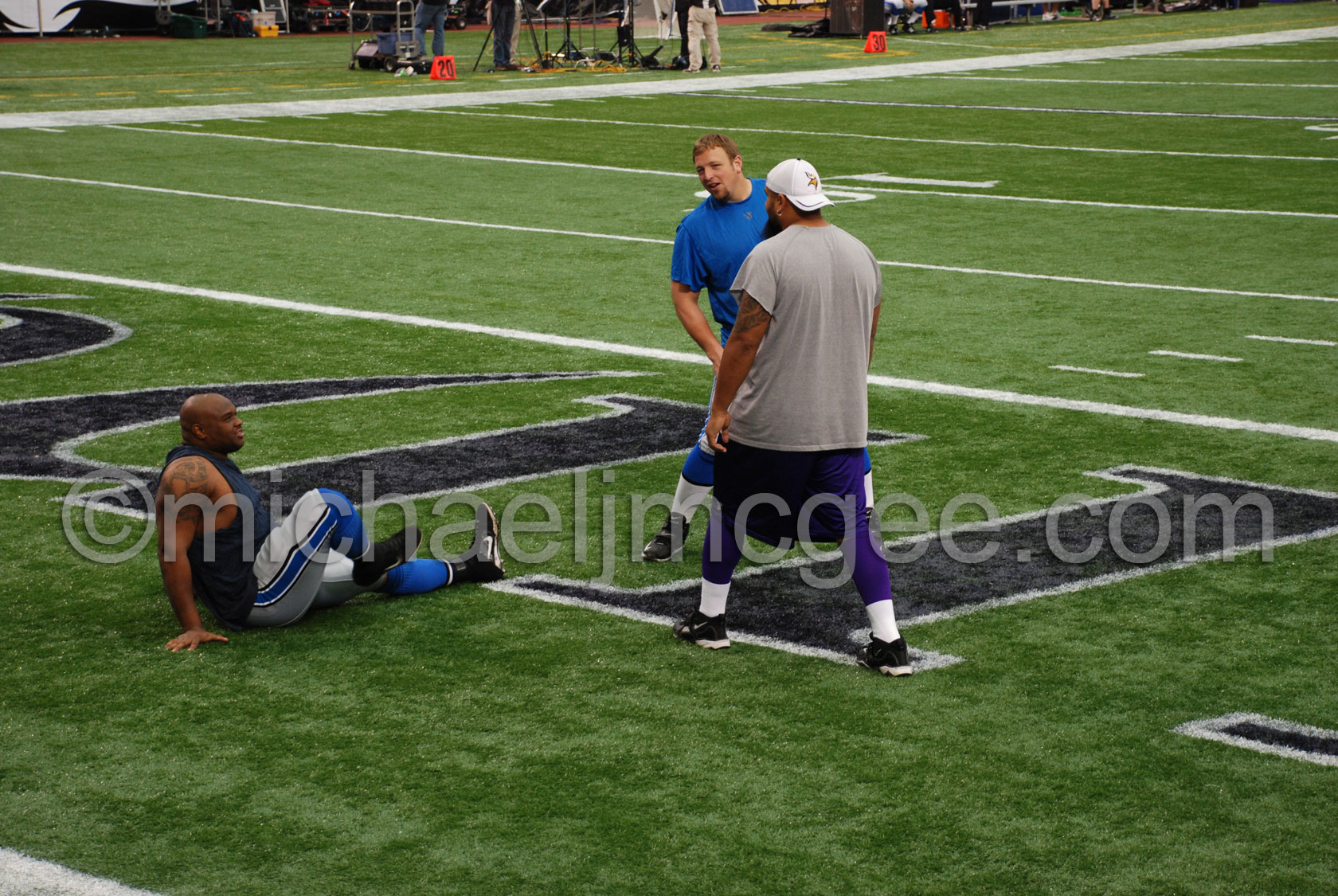 Vikings OL Charlie Johnson with a couple of Lions players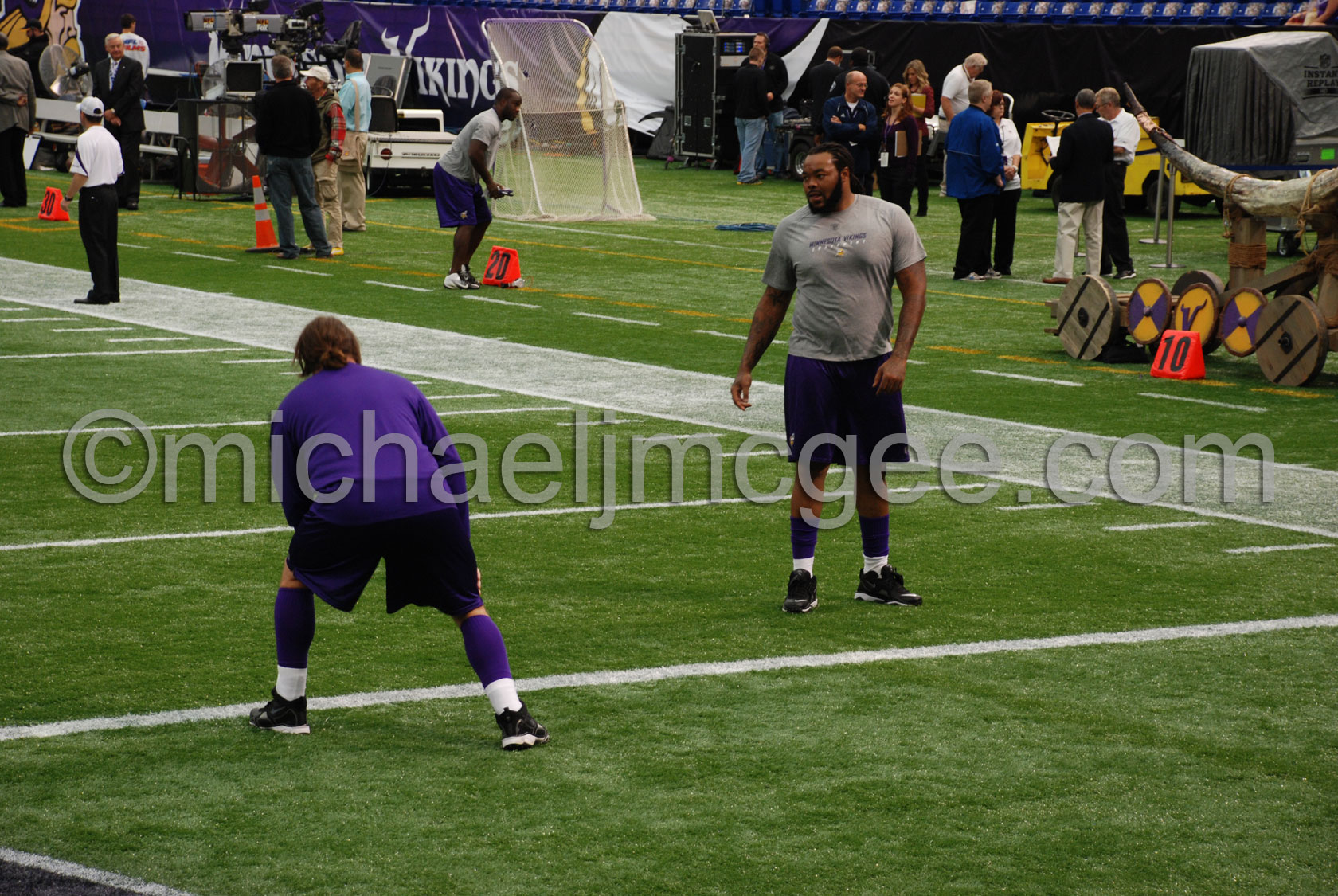 RT Phillip Loadholt (R) warms up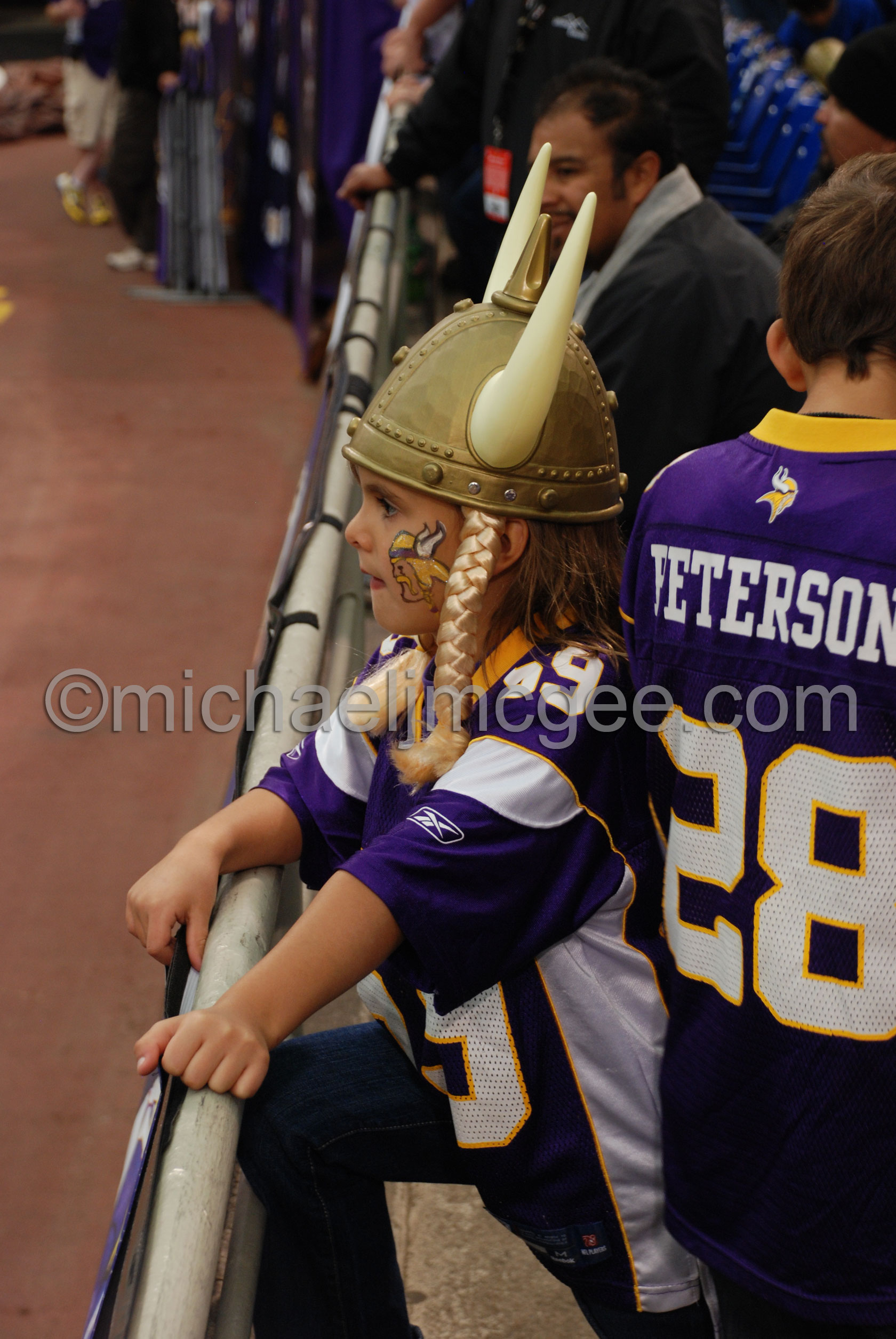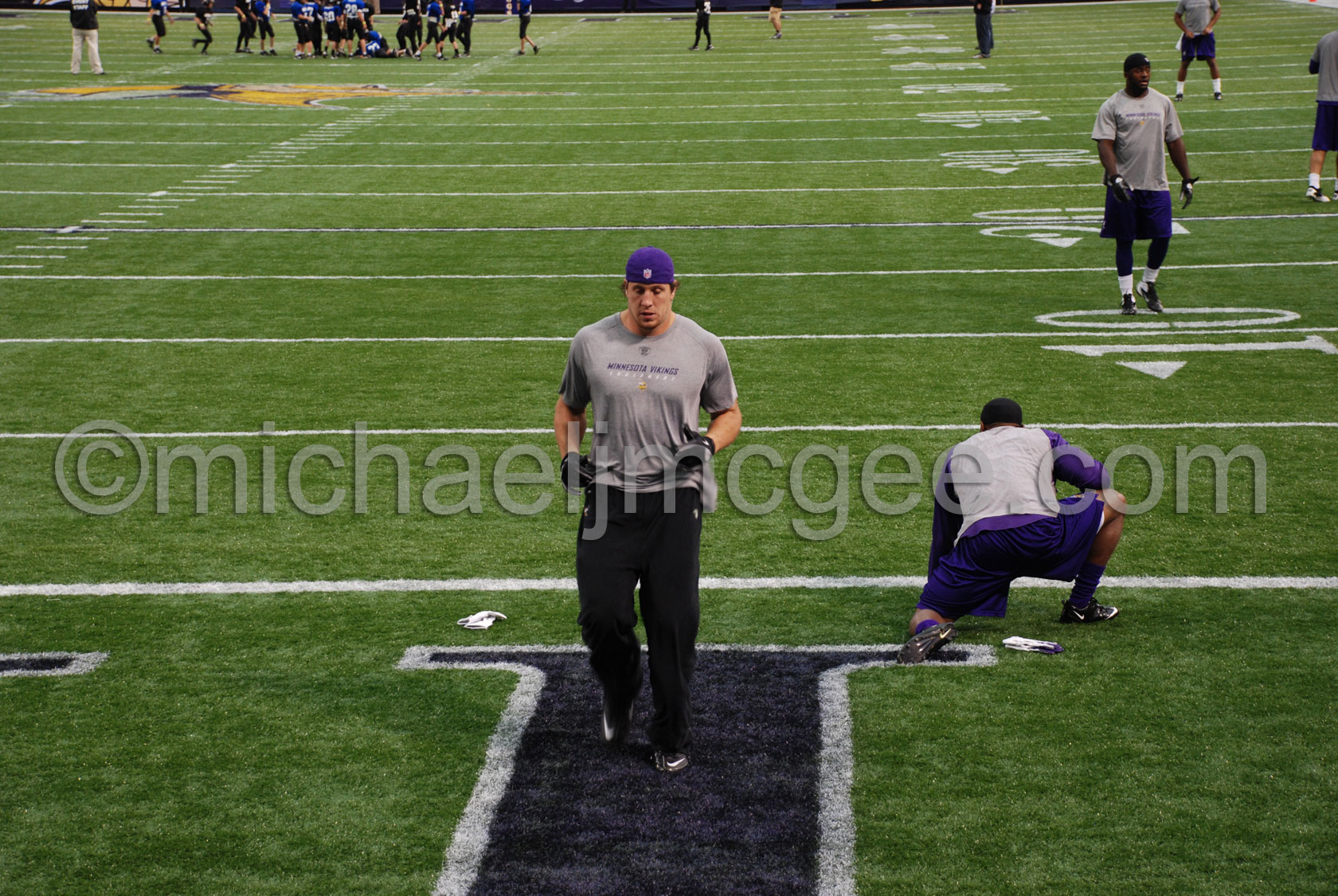 LB Chad Greenway warms up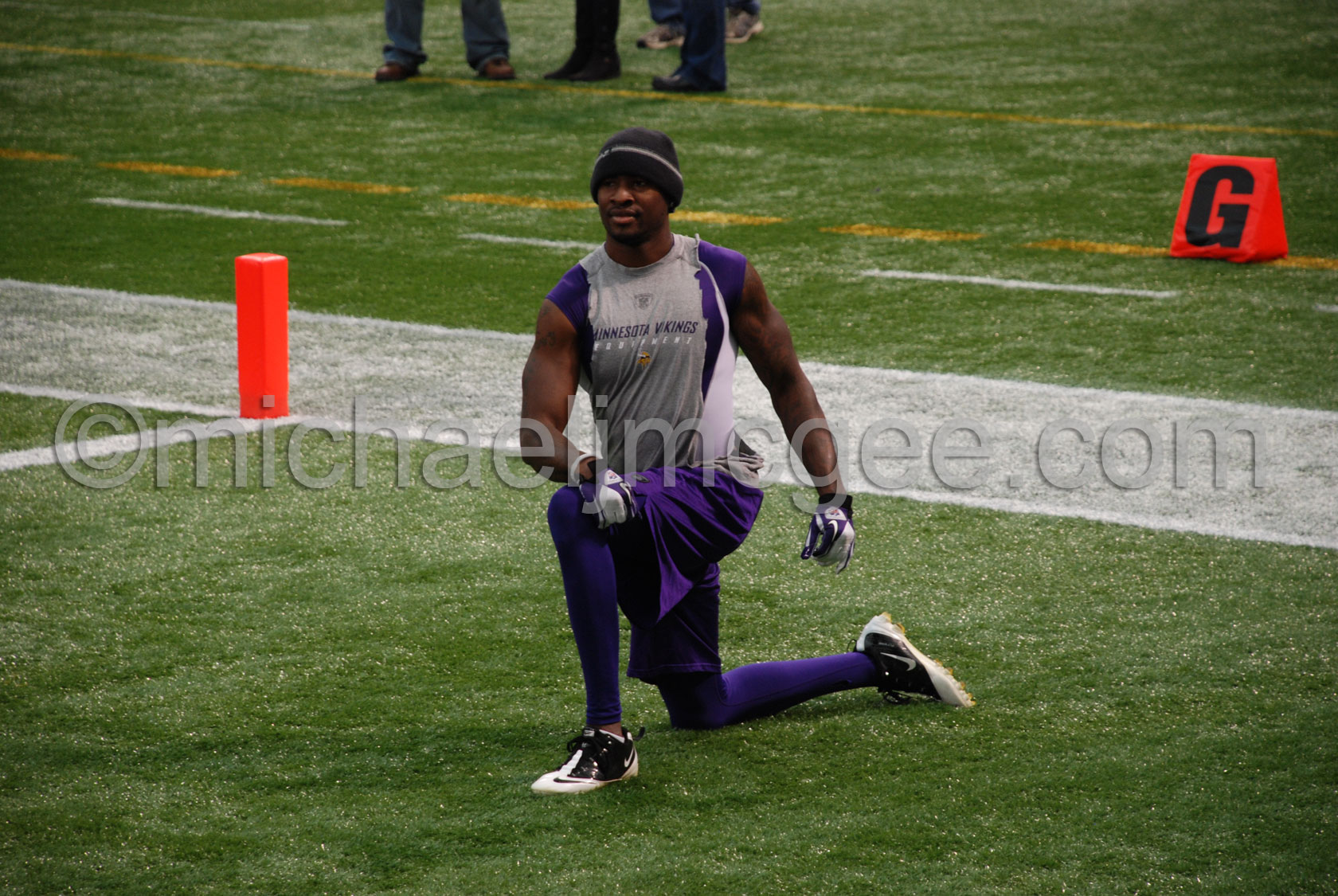 WR Bernard Berrian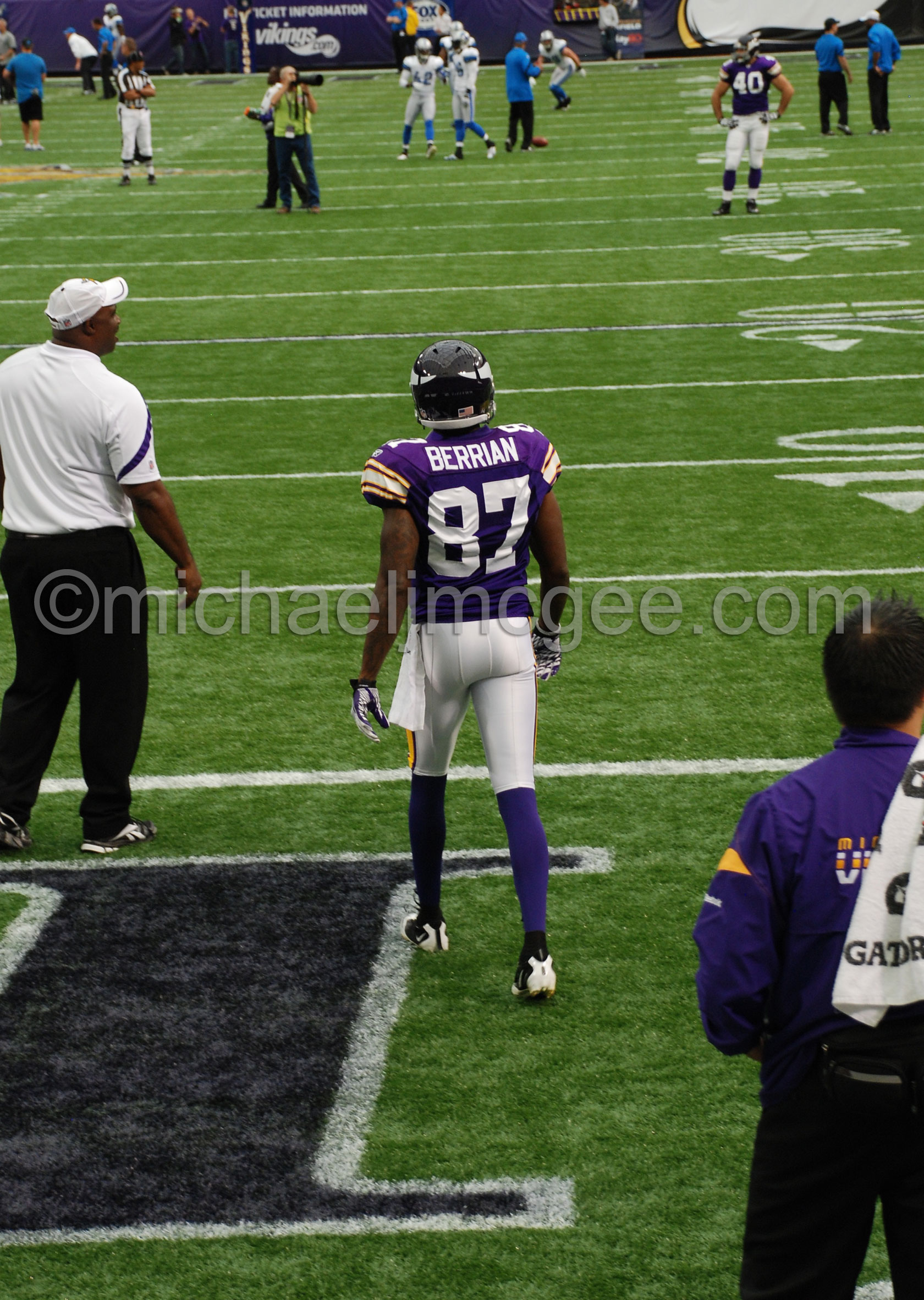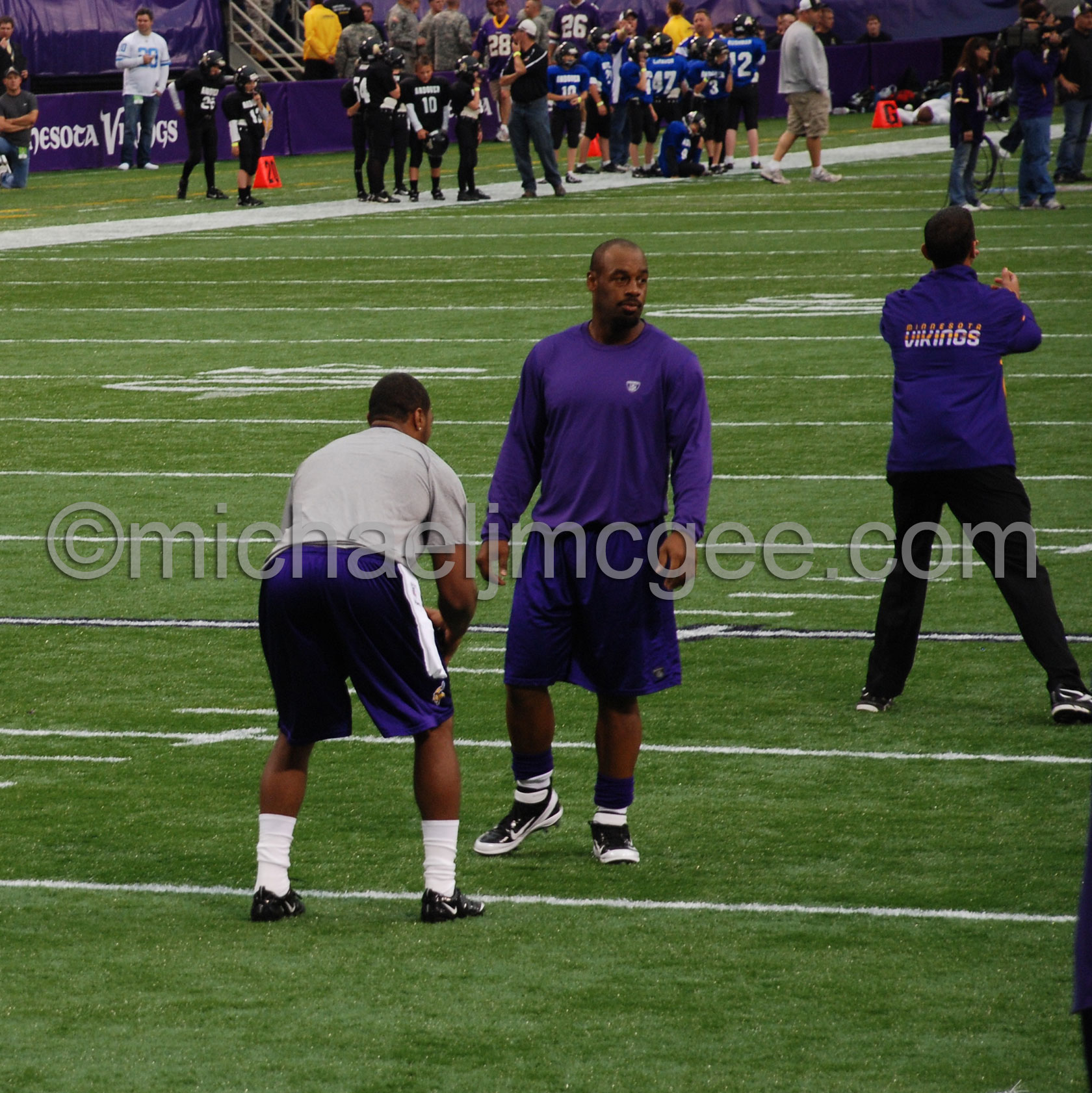 Soon to be benched QB Donavan McNabb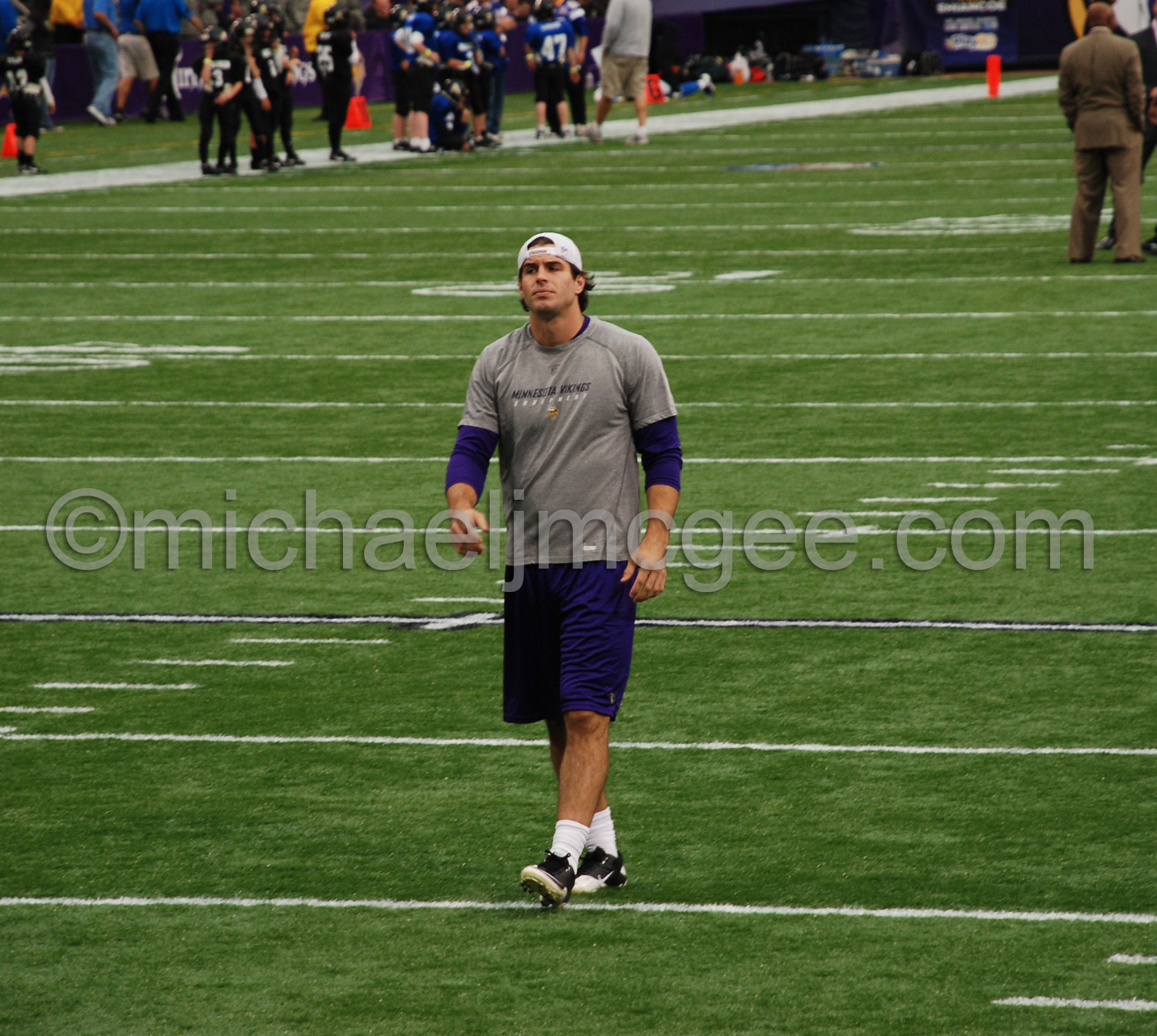 Soon to be starter, Rookie QB Christian Ponder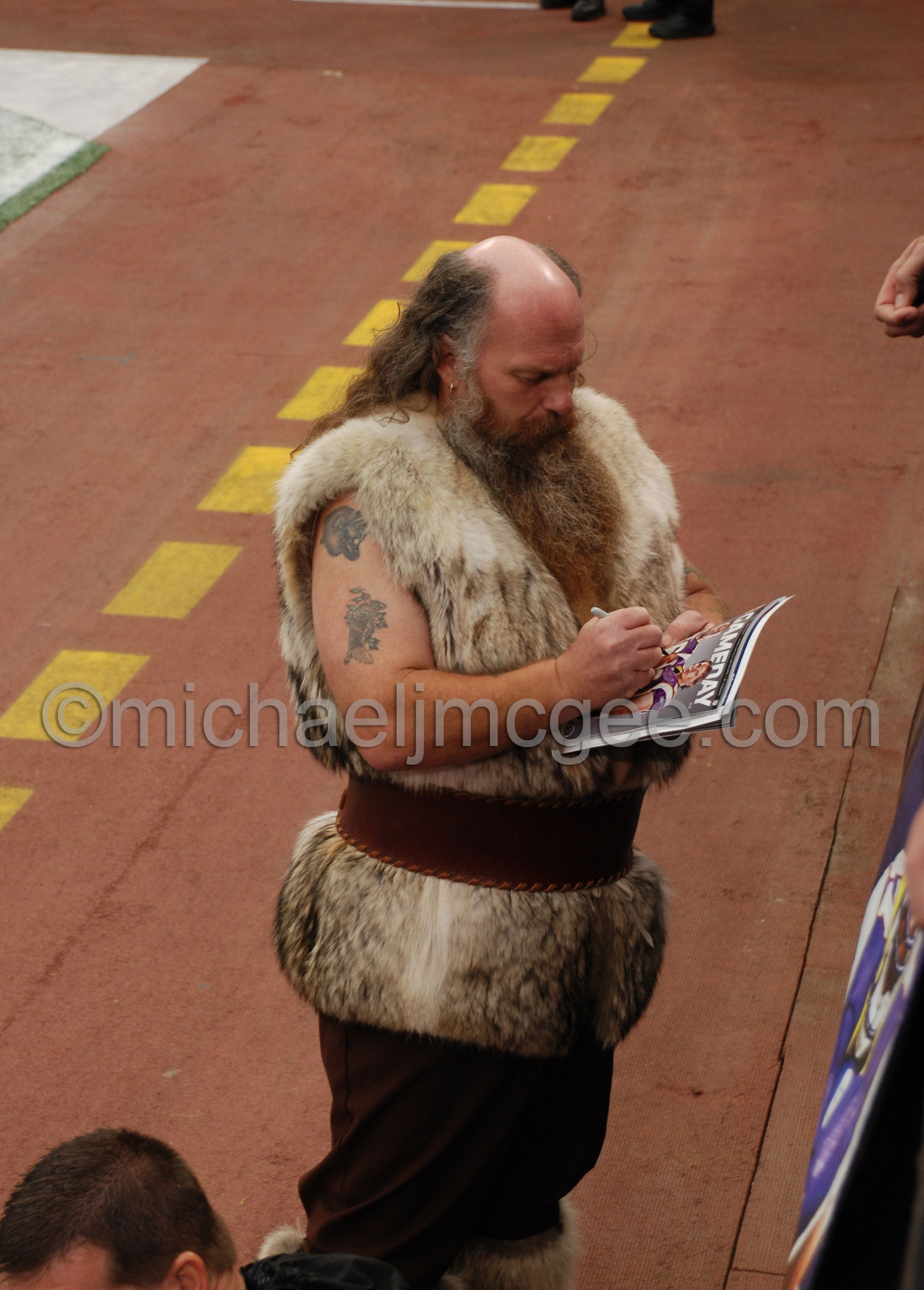 Ragnar signs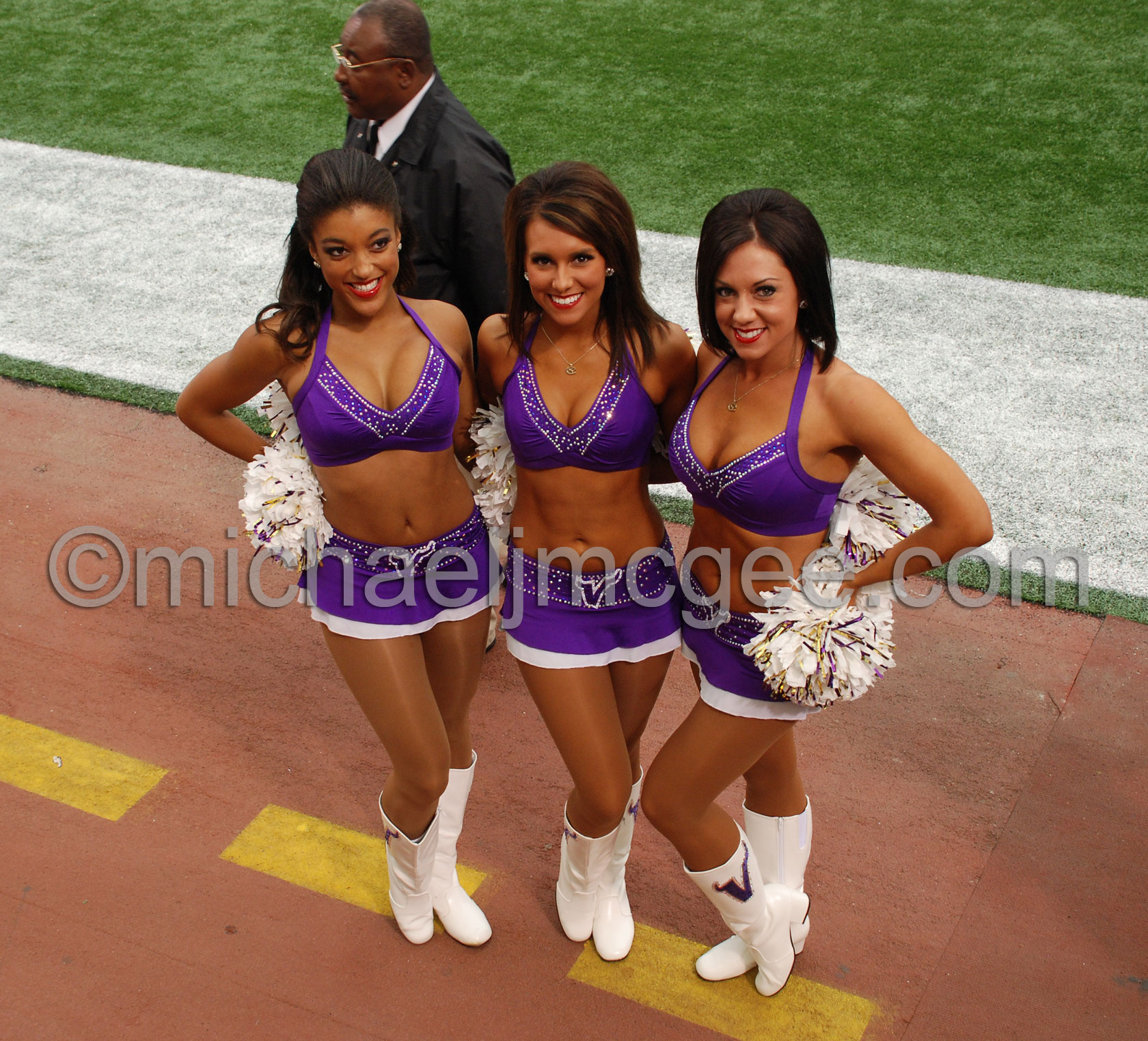 Hey now!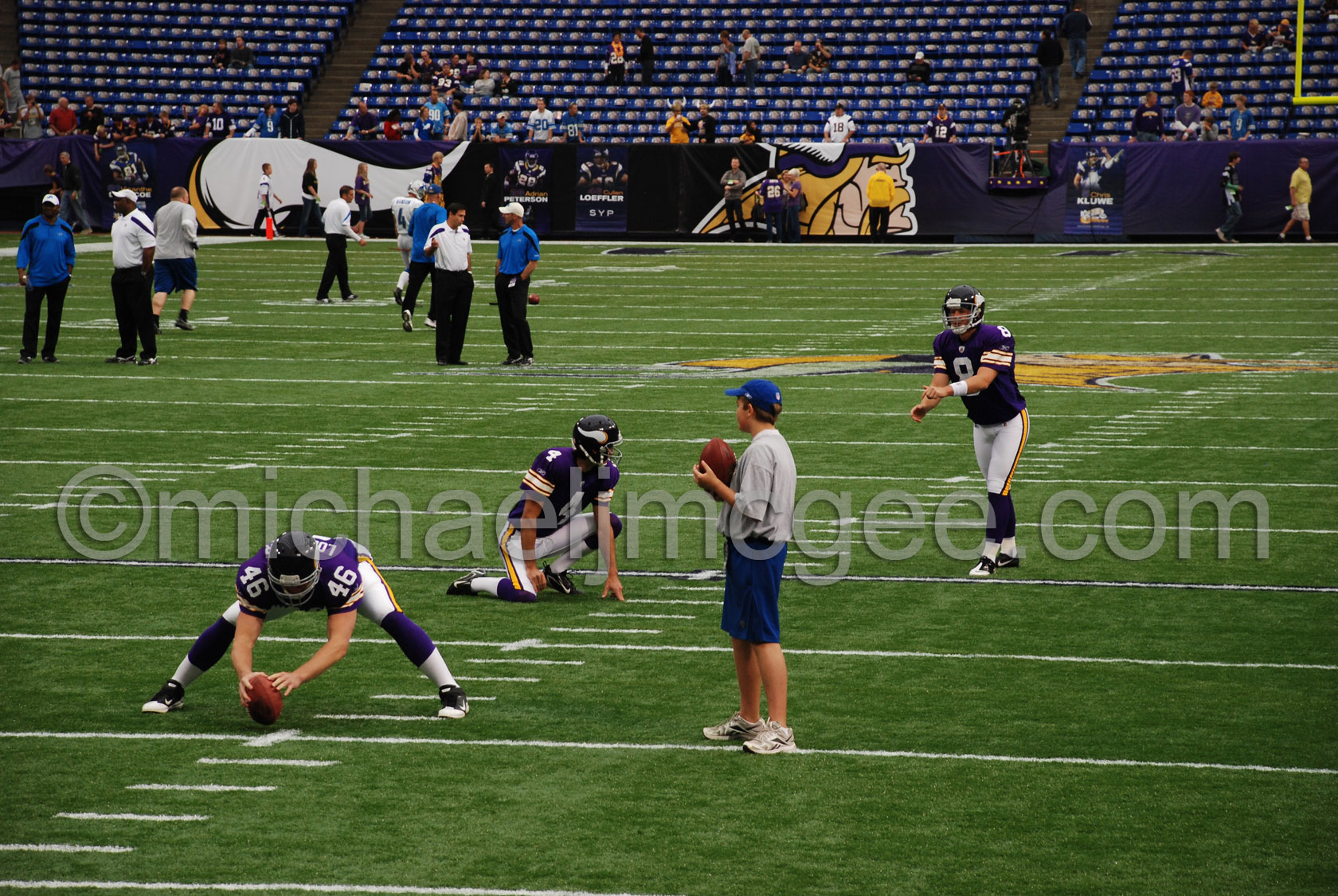 Kicking team warms up / LS Cullen Loeffler, P Chris Kluwe & K Ryan Longwell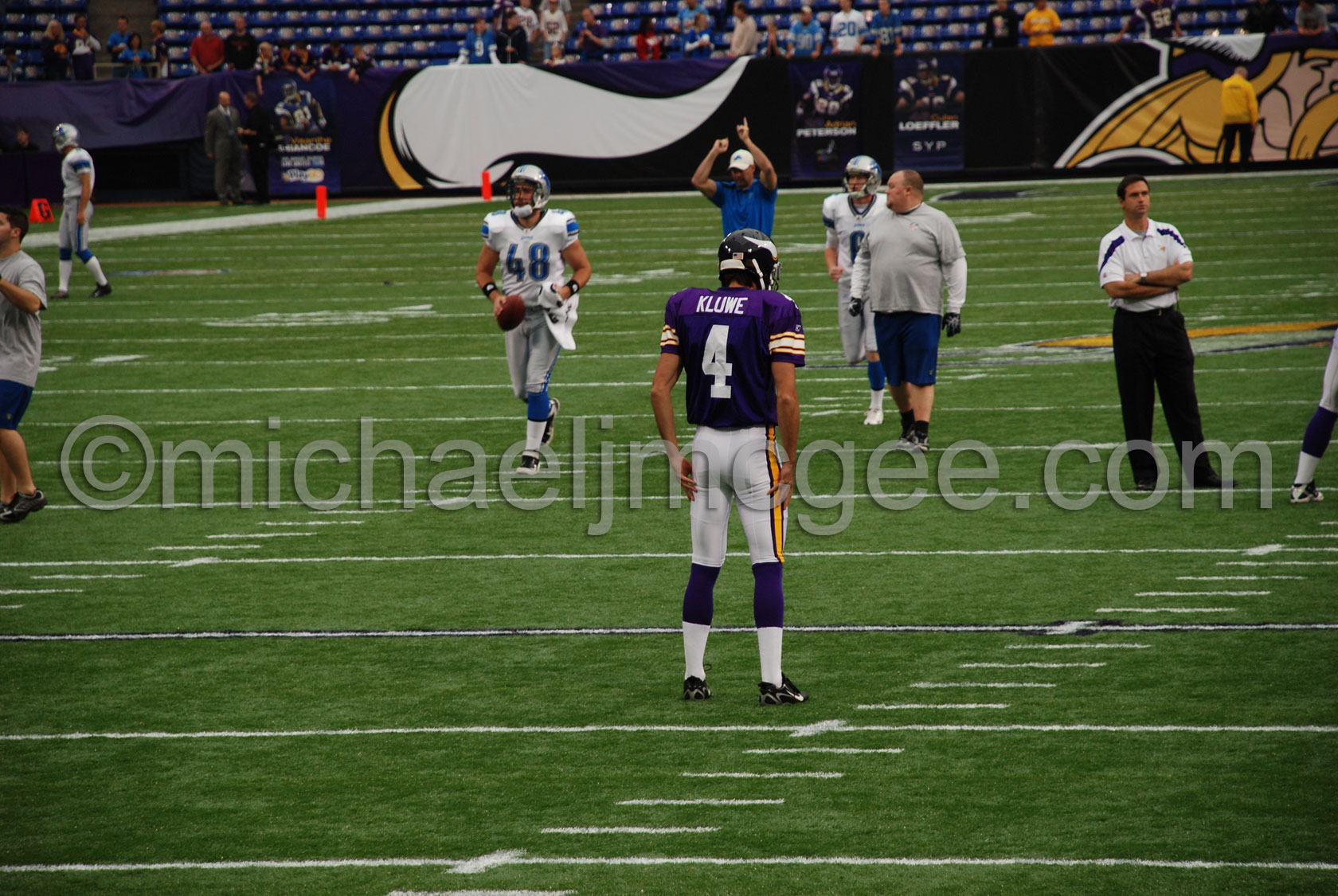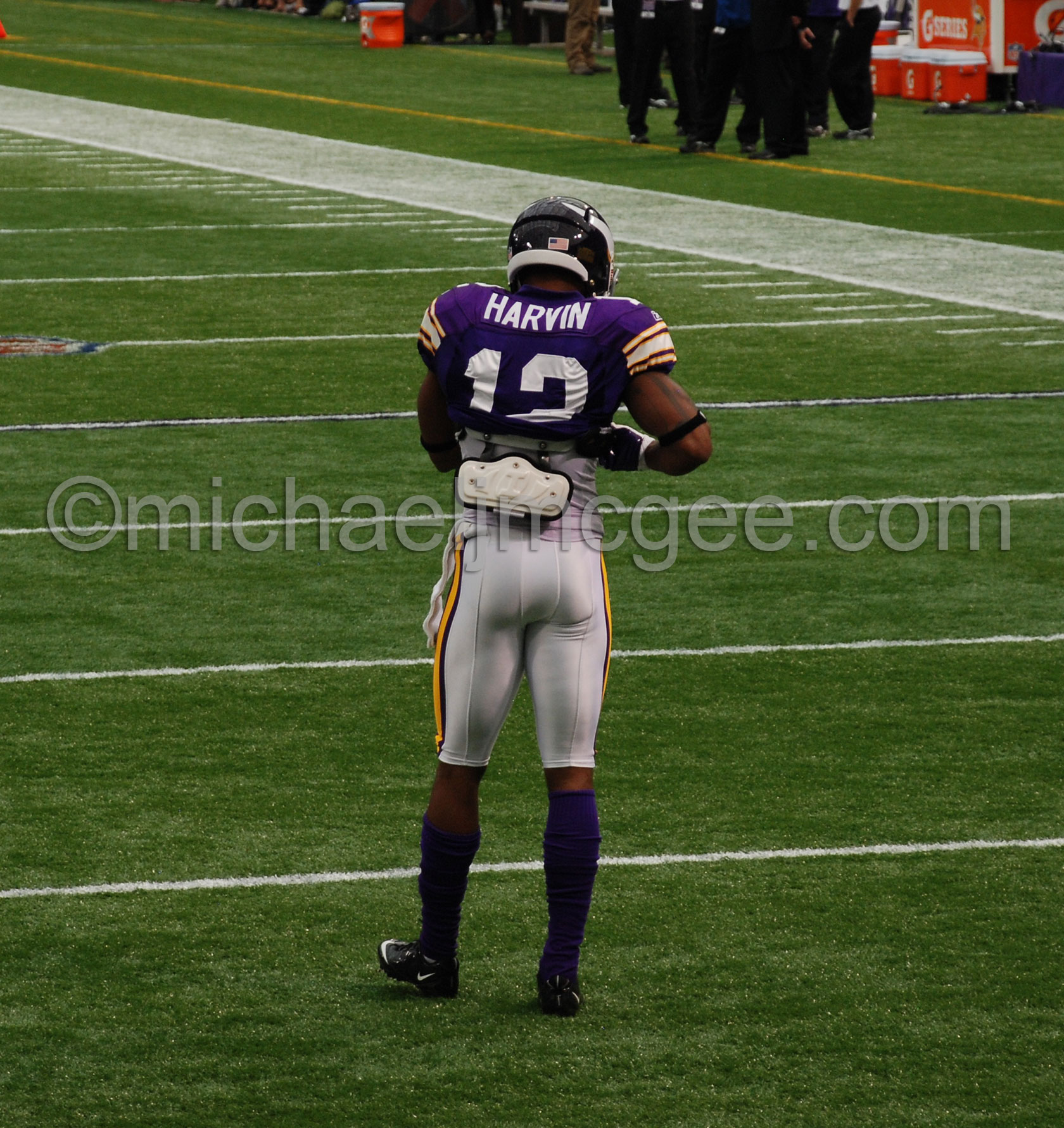 WR/KR Percy Harvin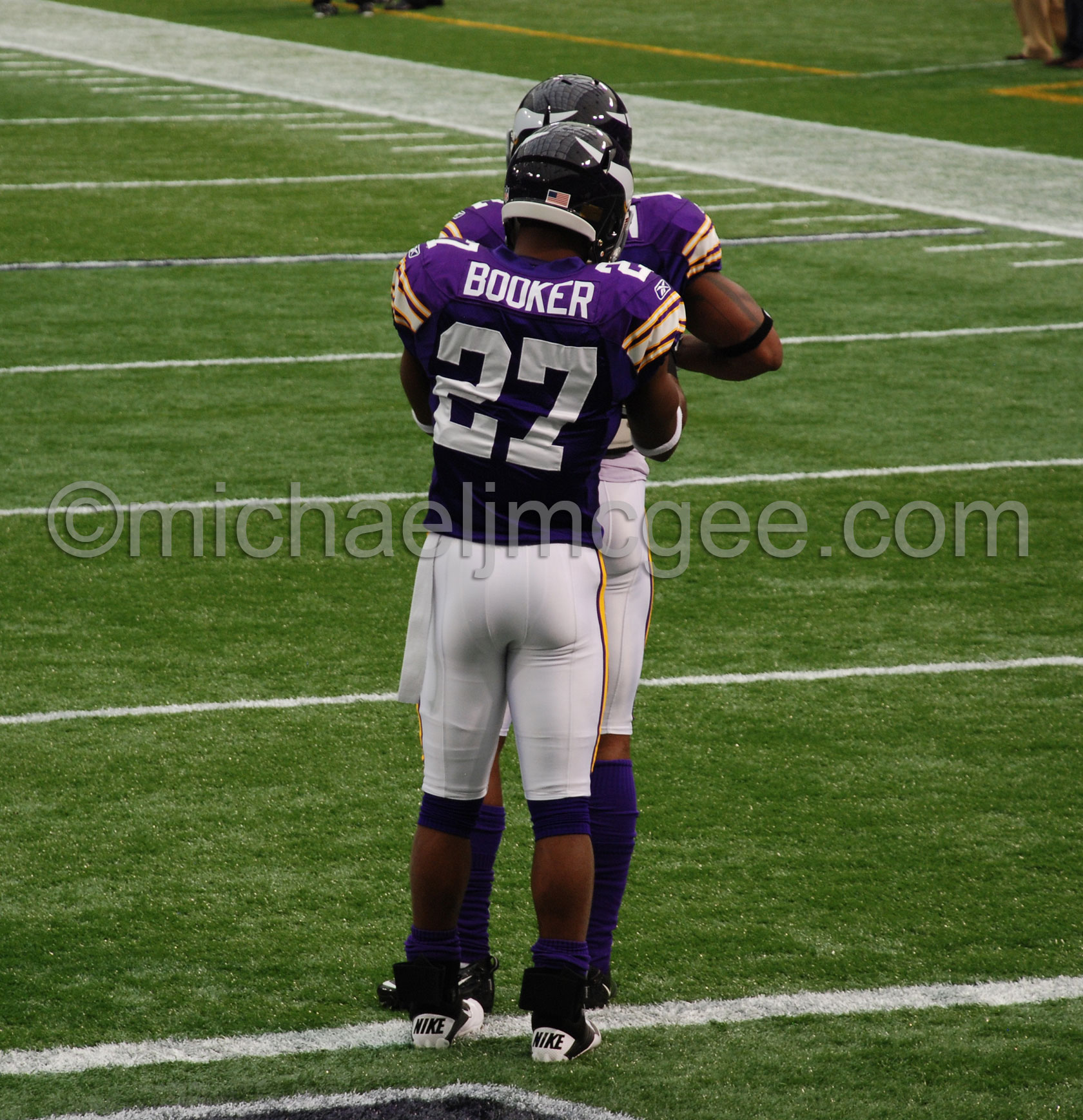 RB/KR Lorenzo Booker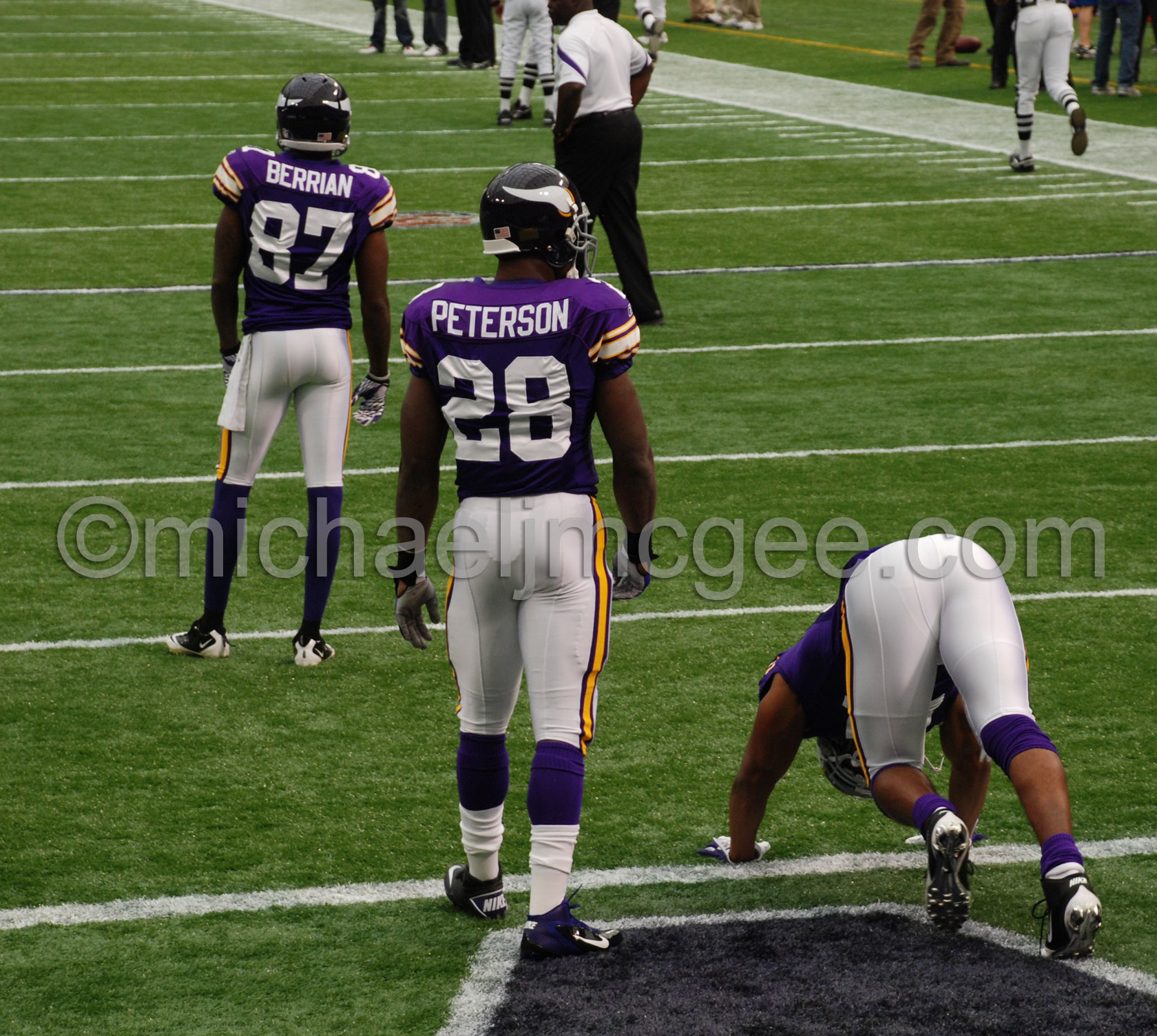 The "GREAT" RB Adrian Peterson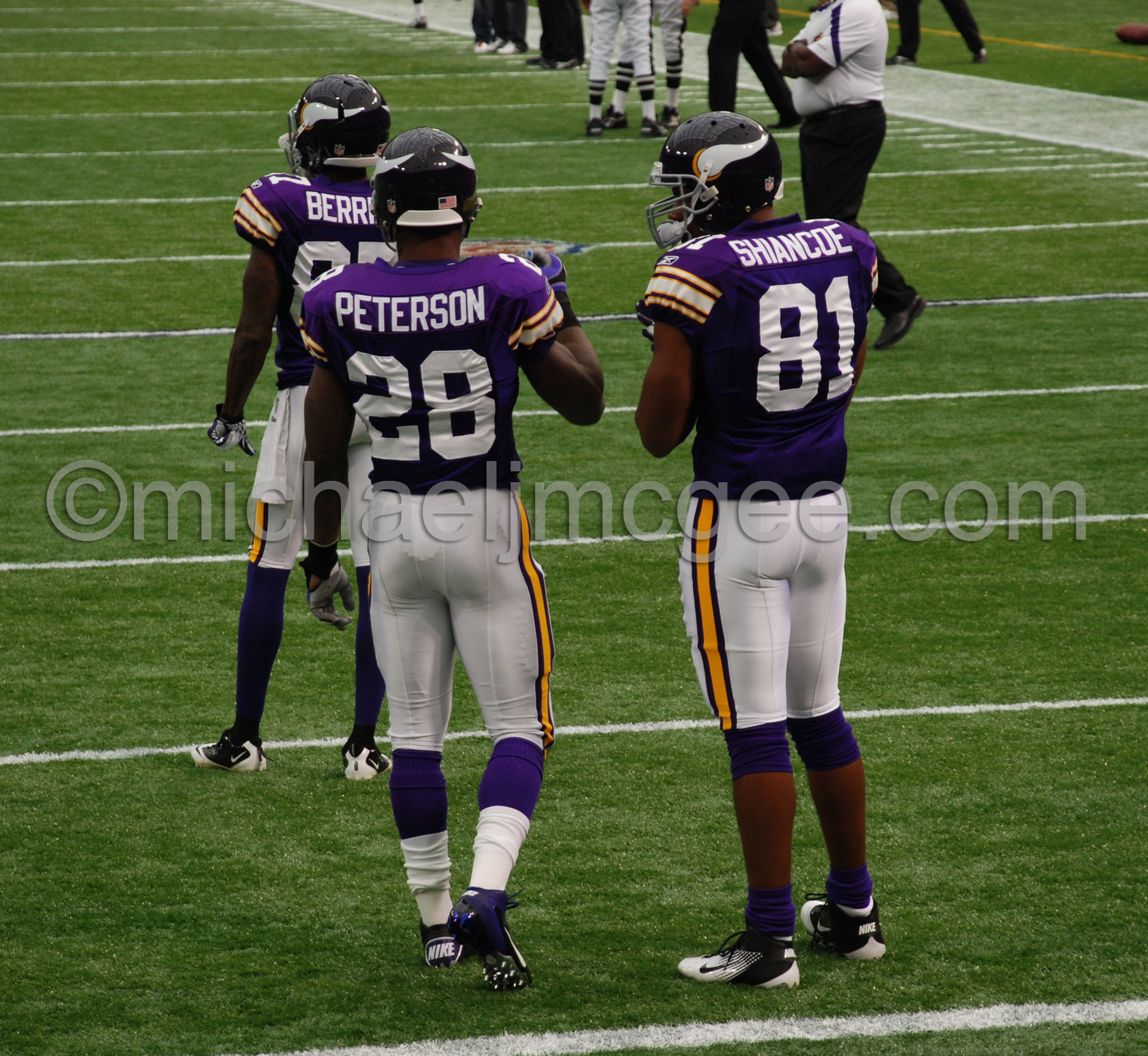 AP with TE Visanthe Shiancoe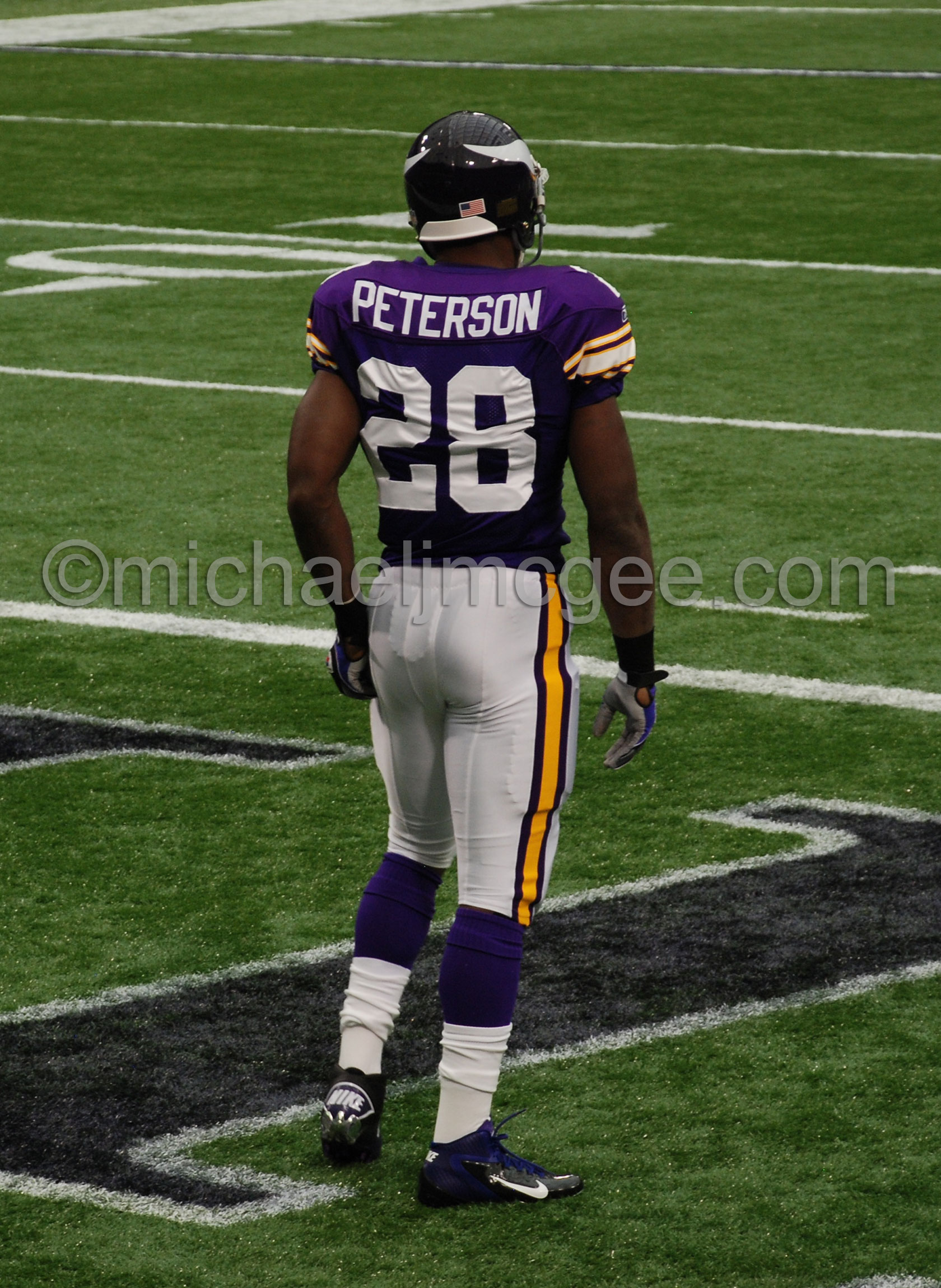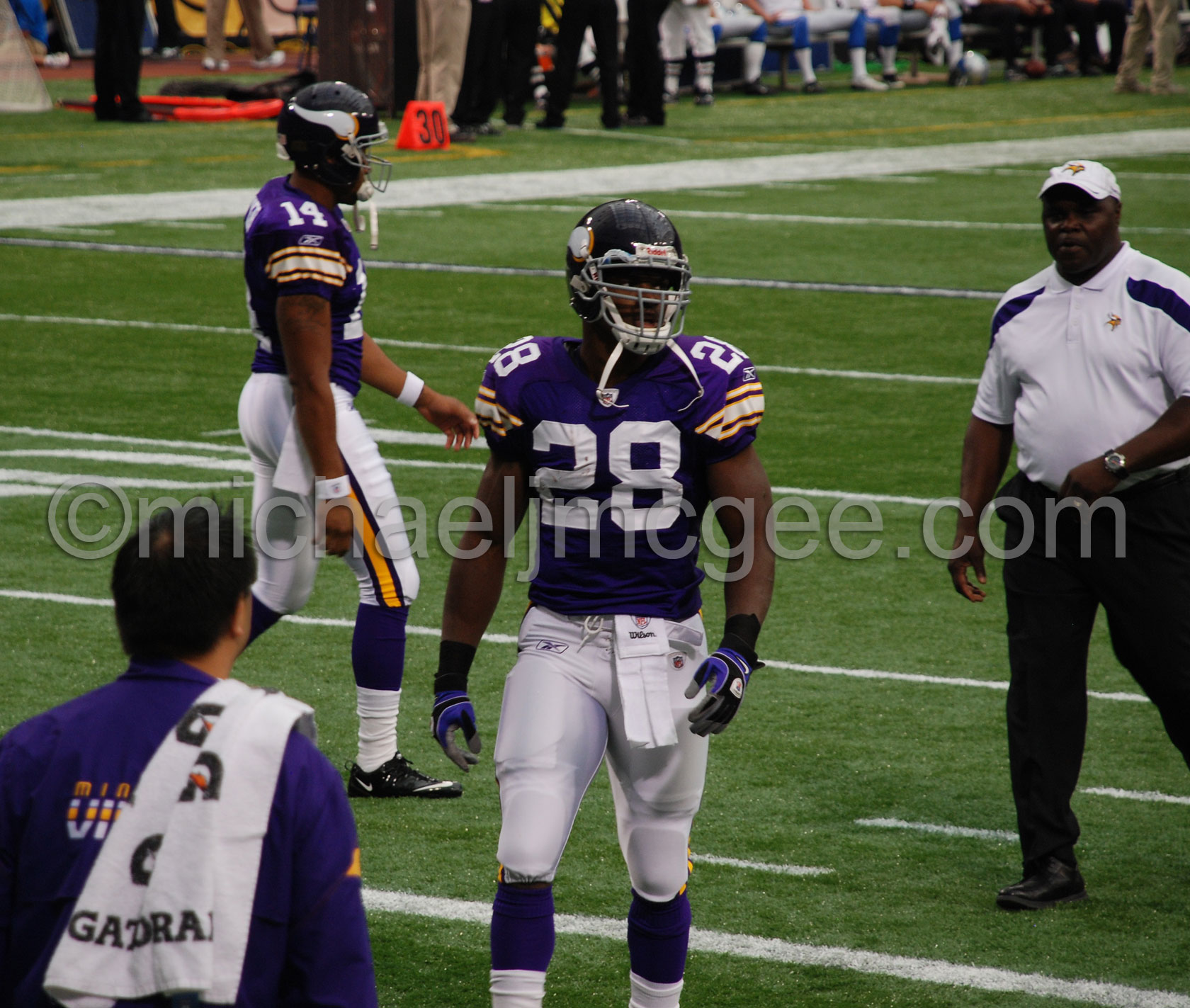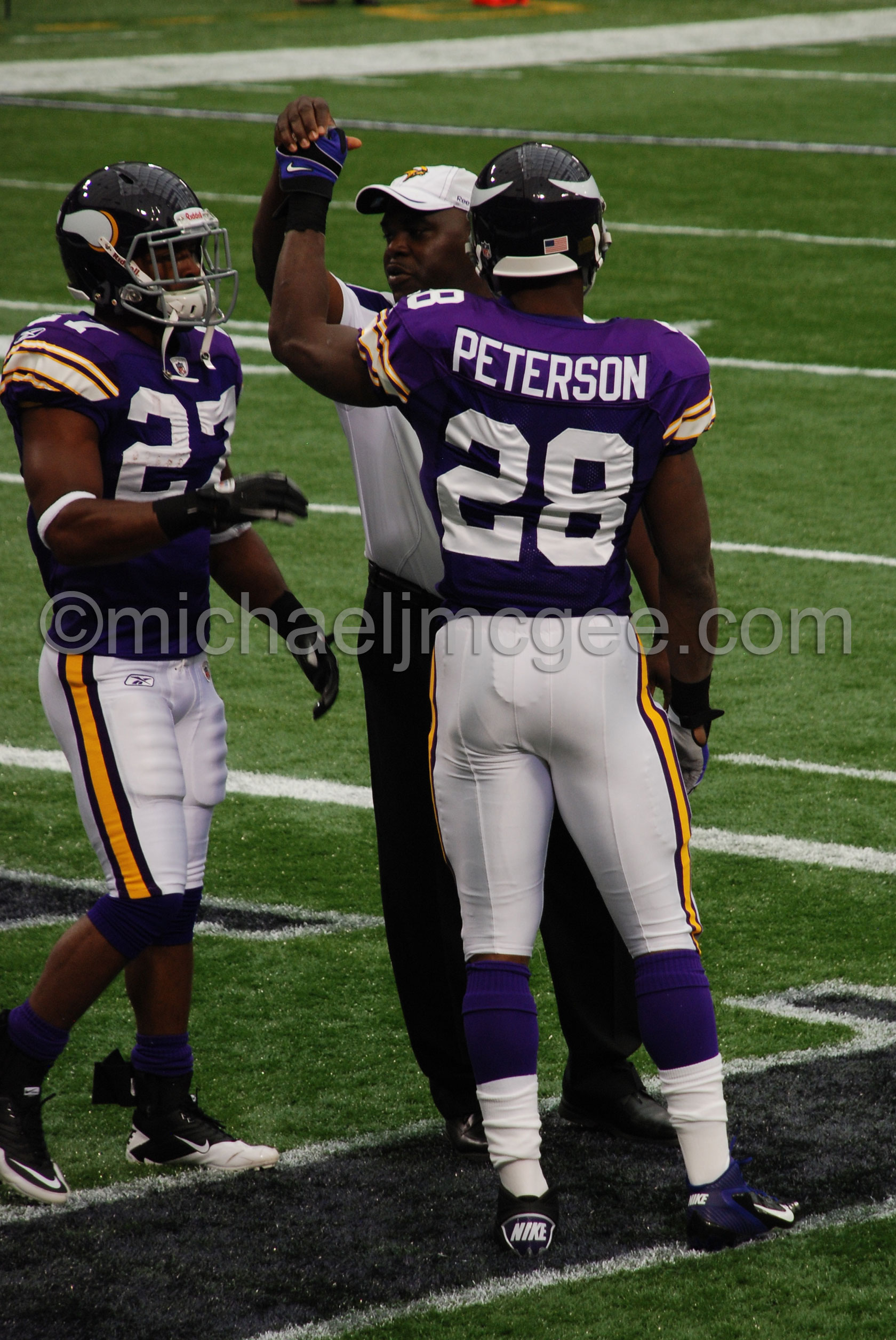 AP & Lorenzo Booker with running backs coach James Saxon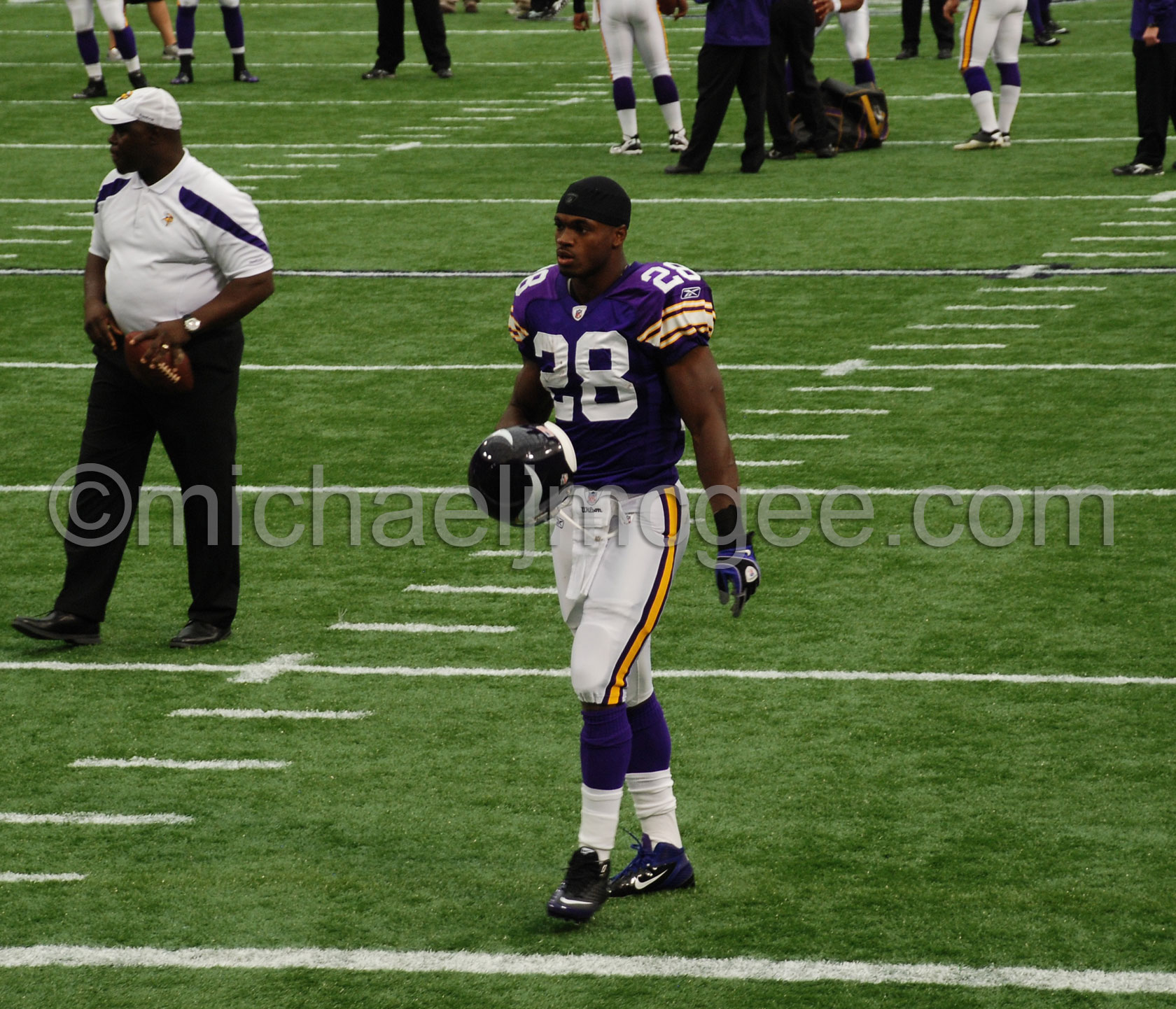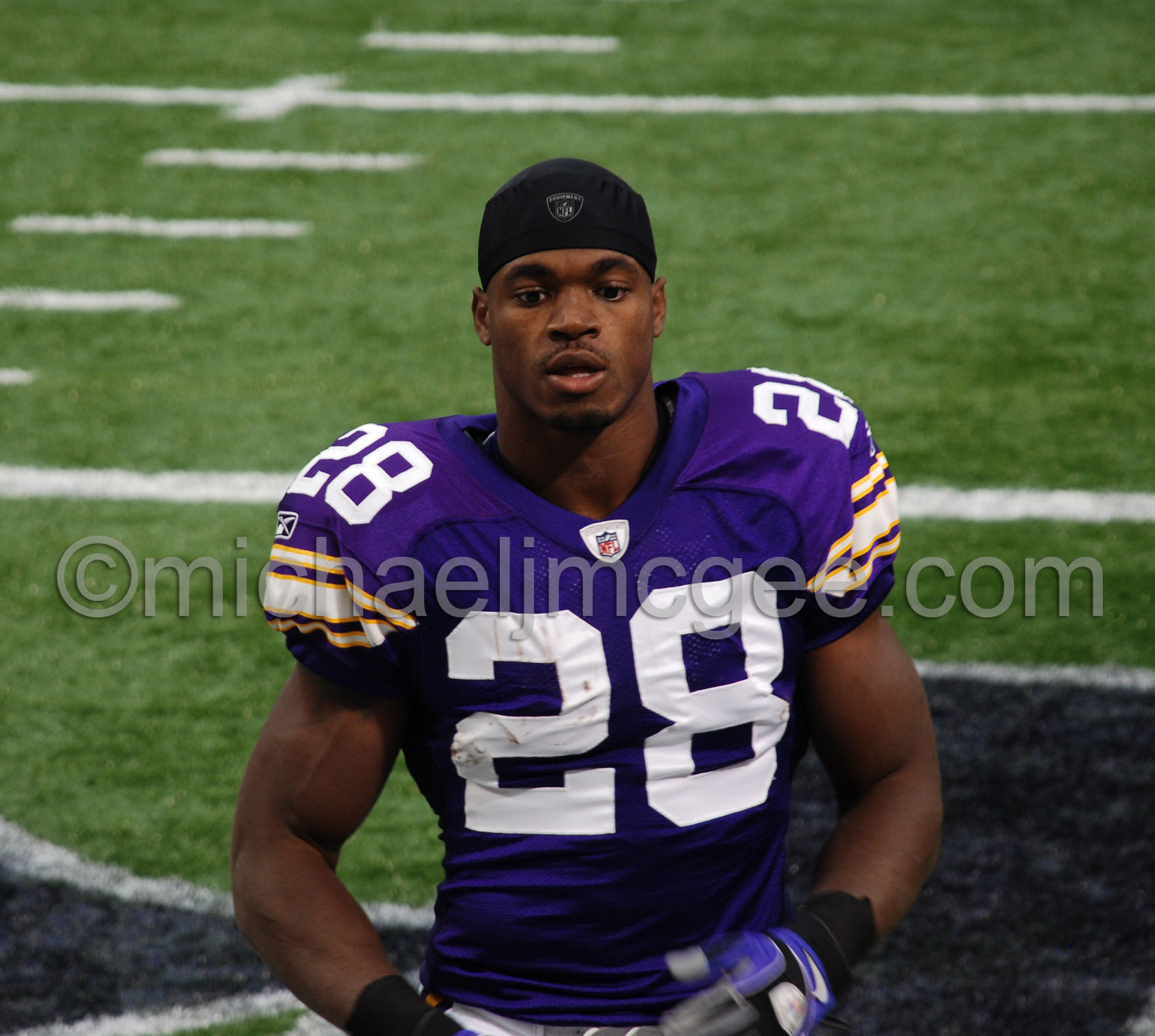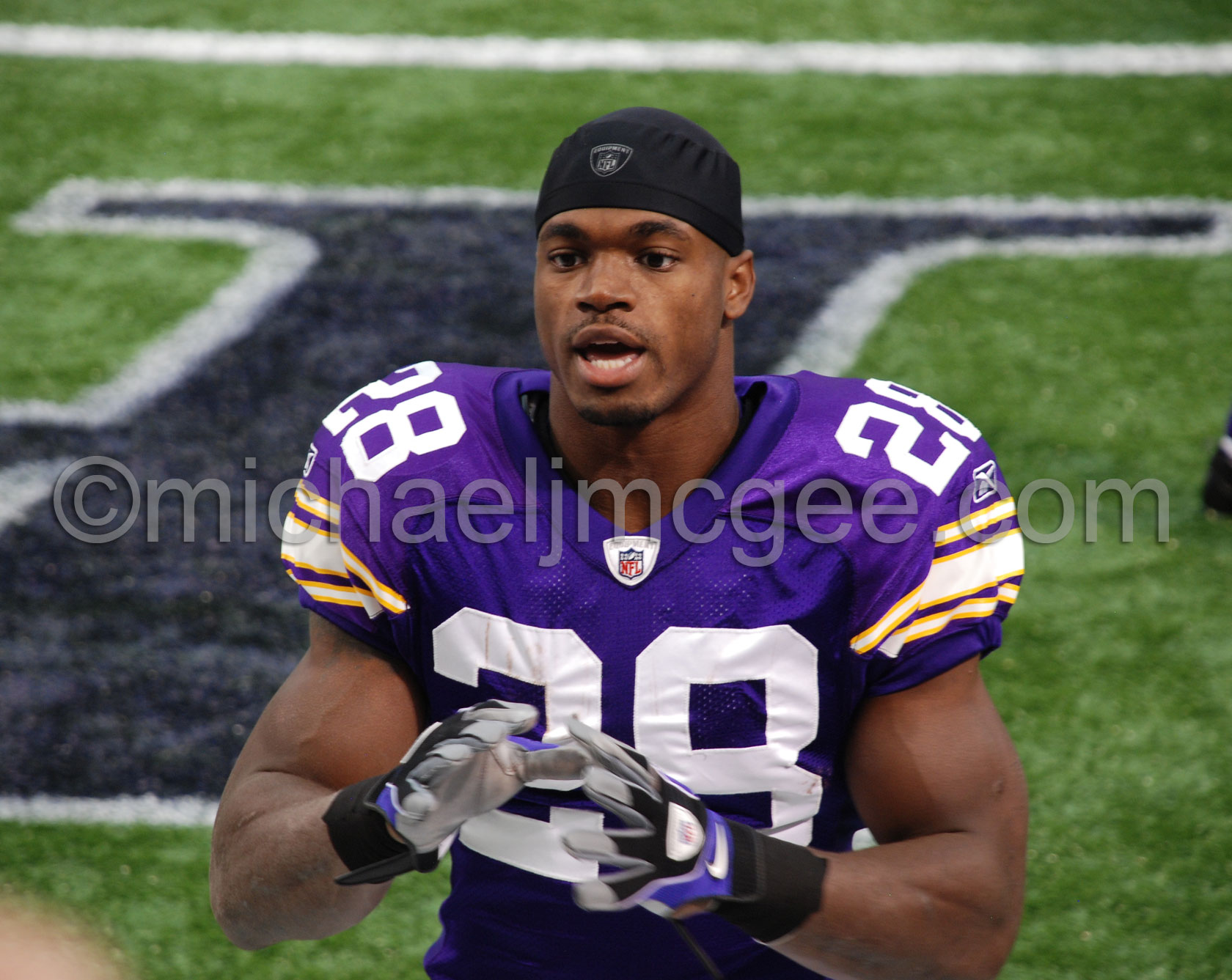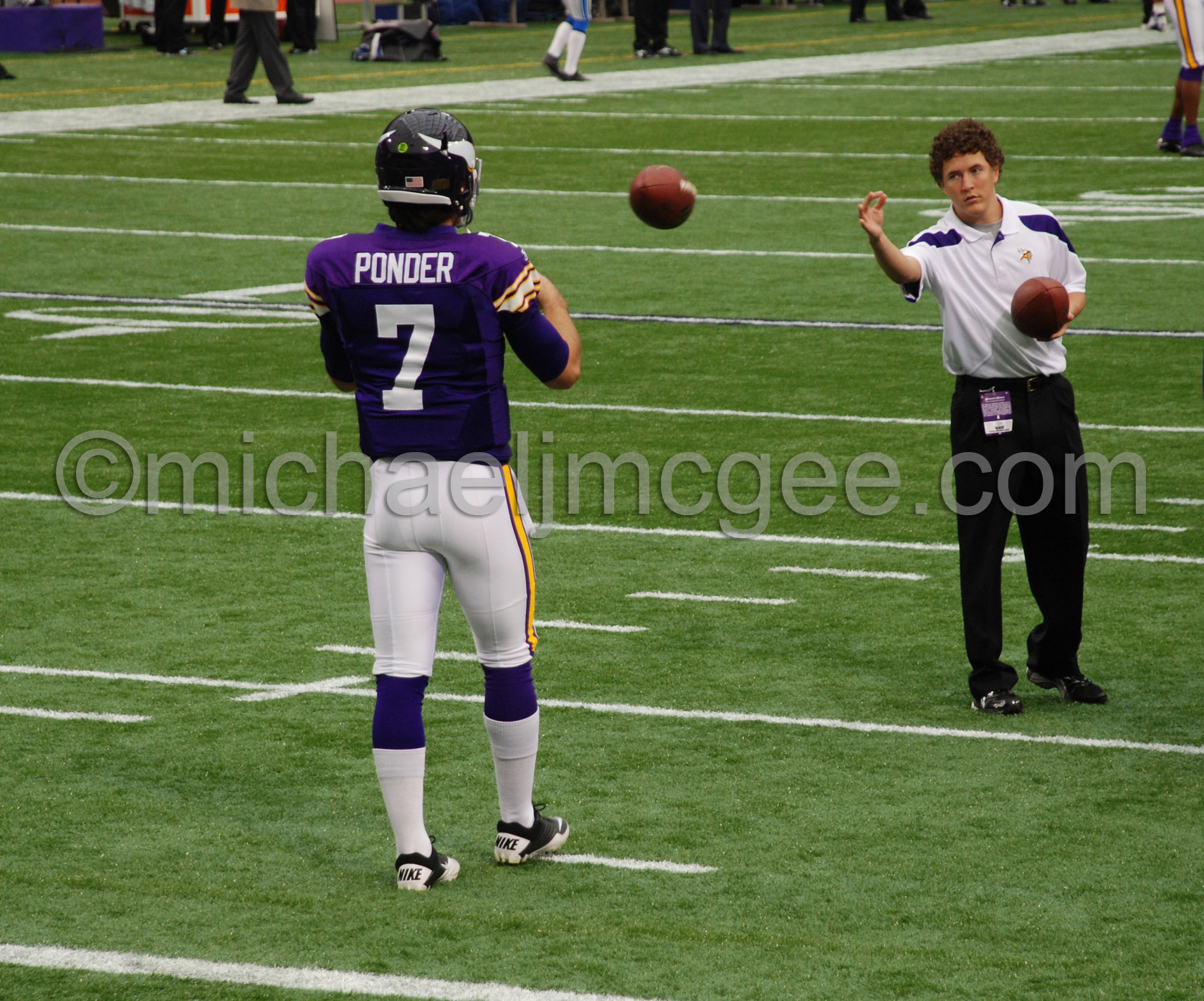 Rookie QB Christian Ponder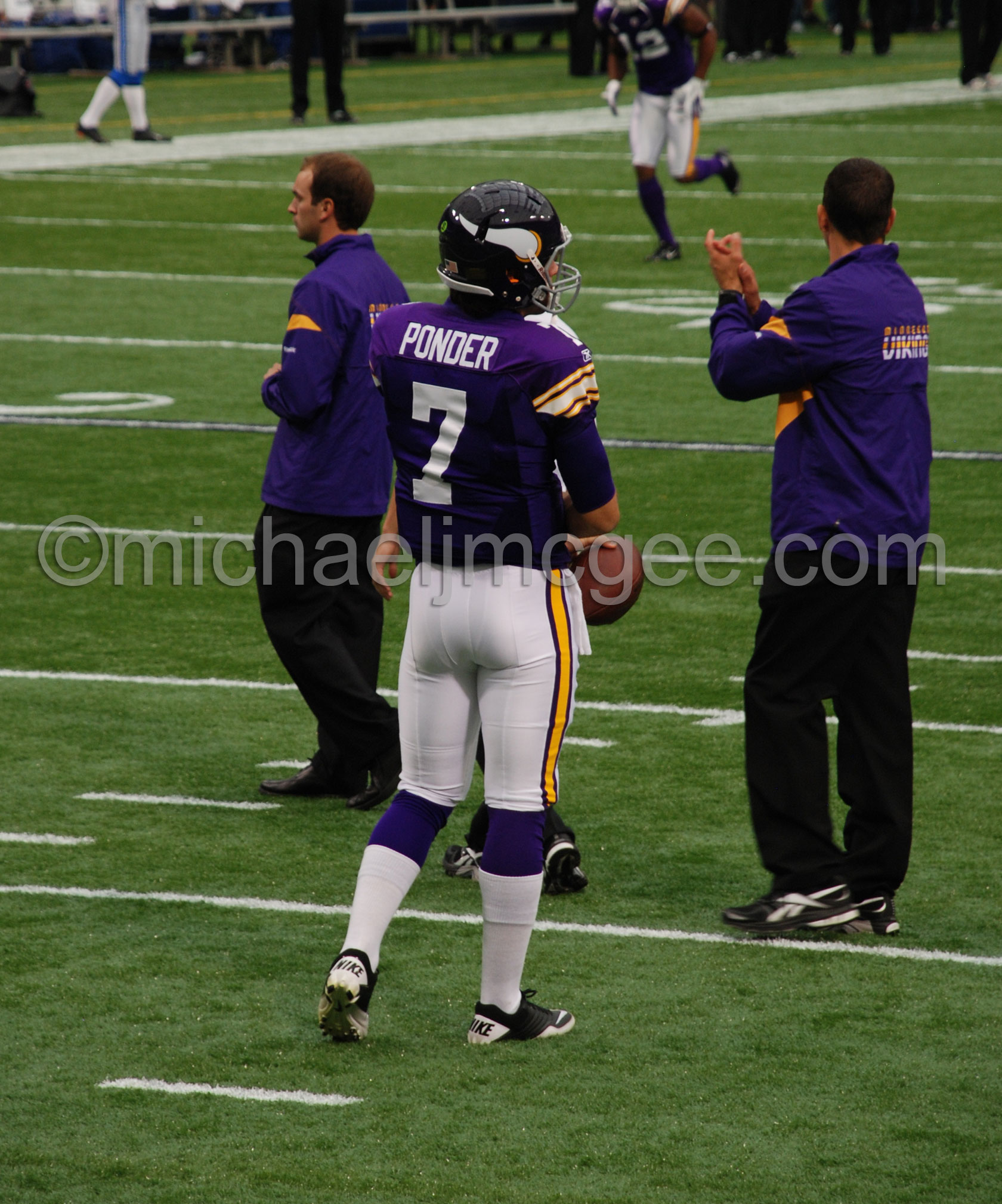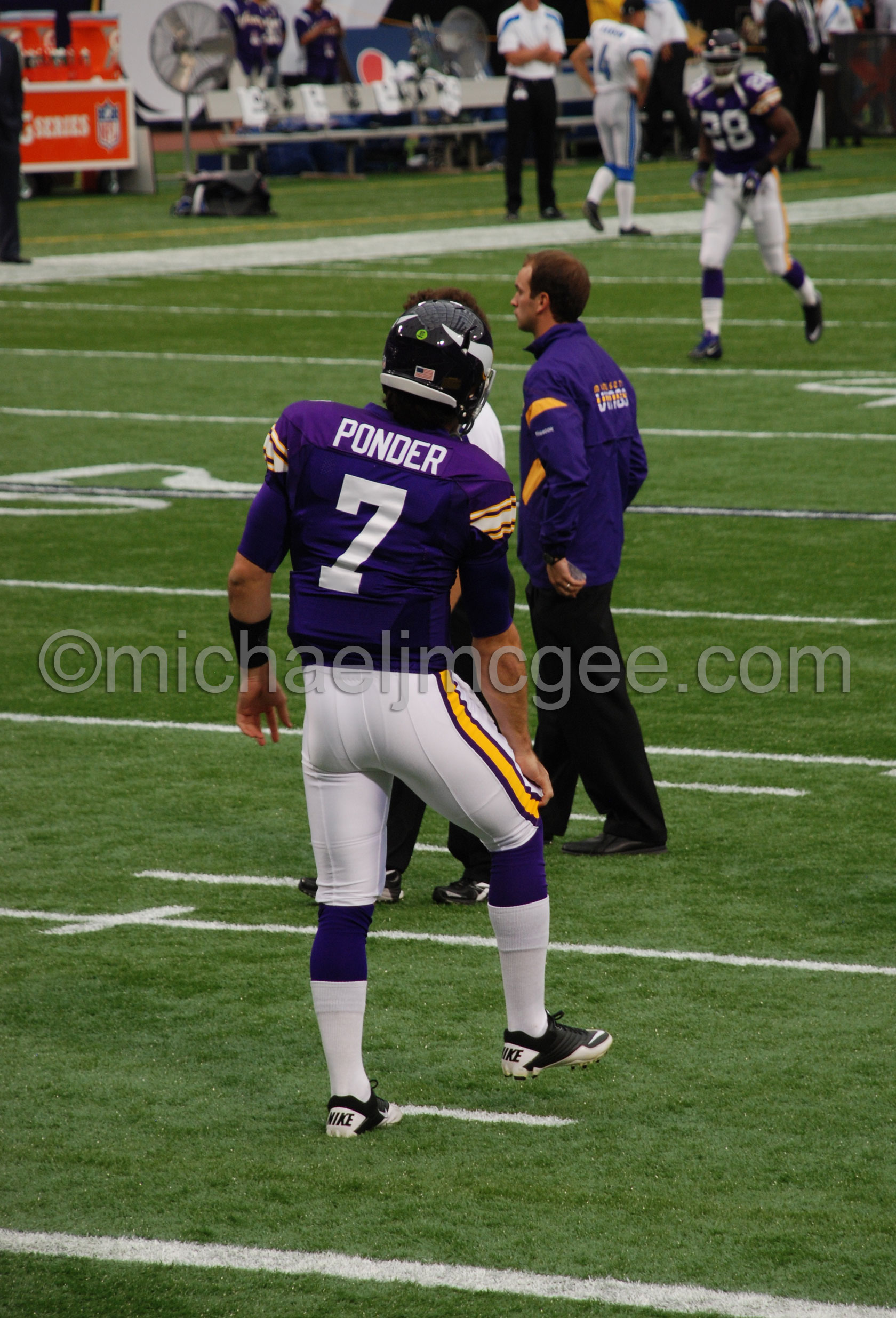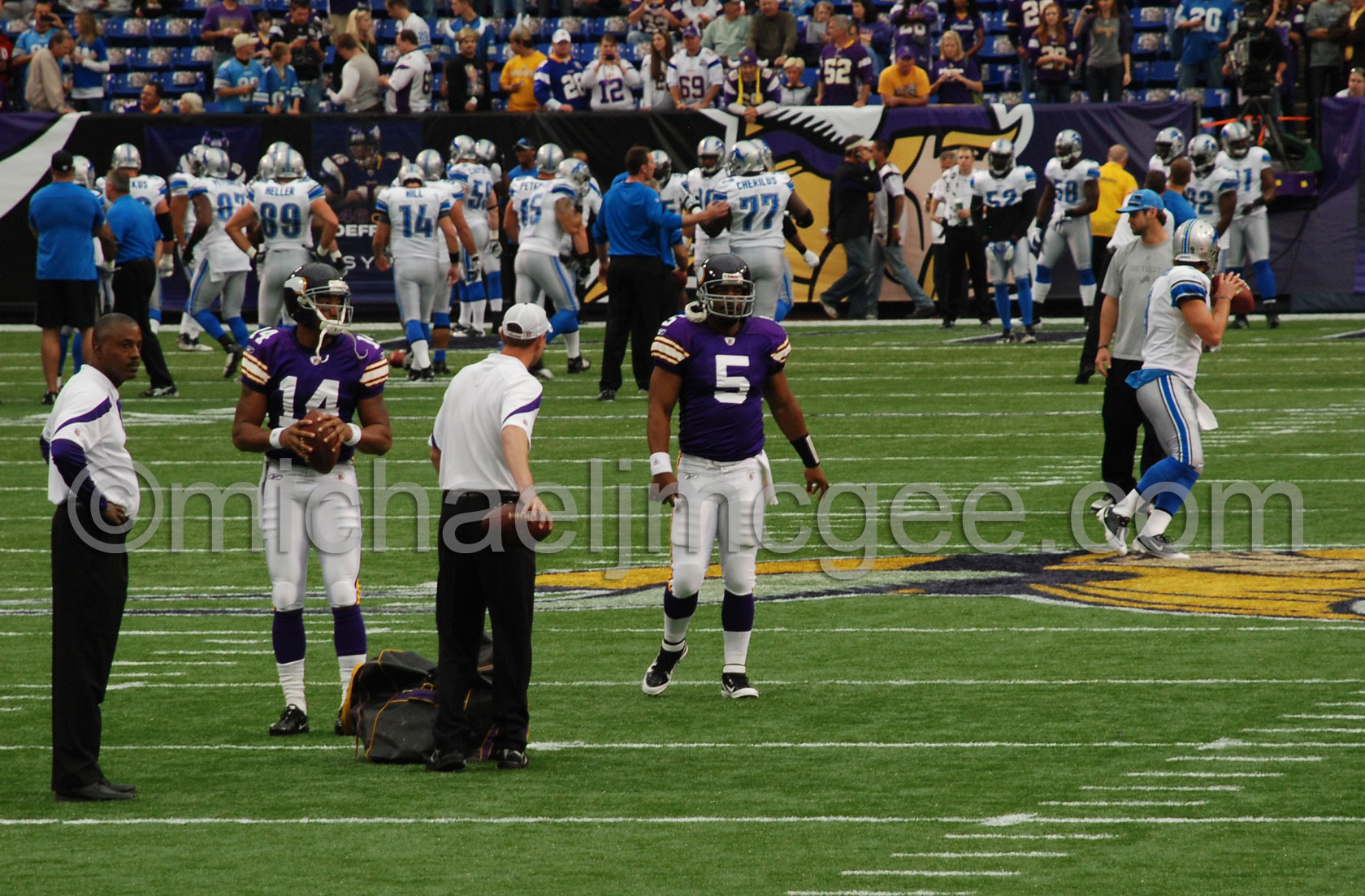 Soon to be benched QB Donovan McNabb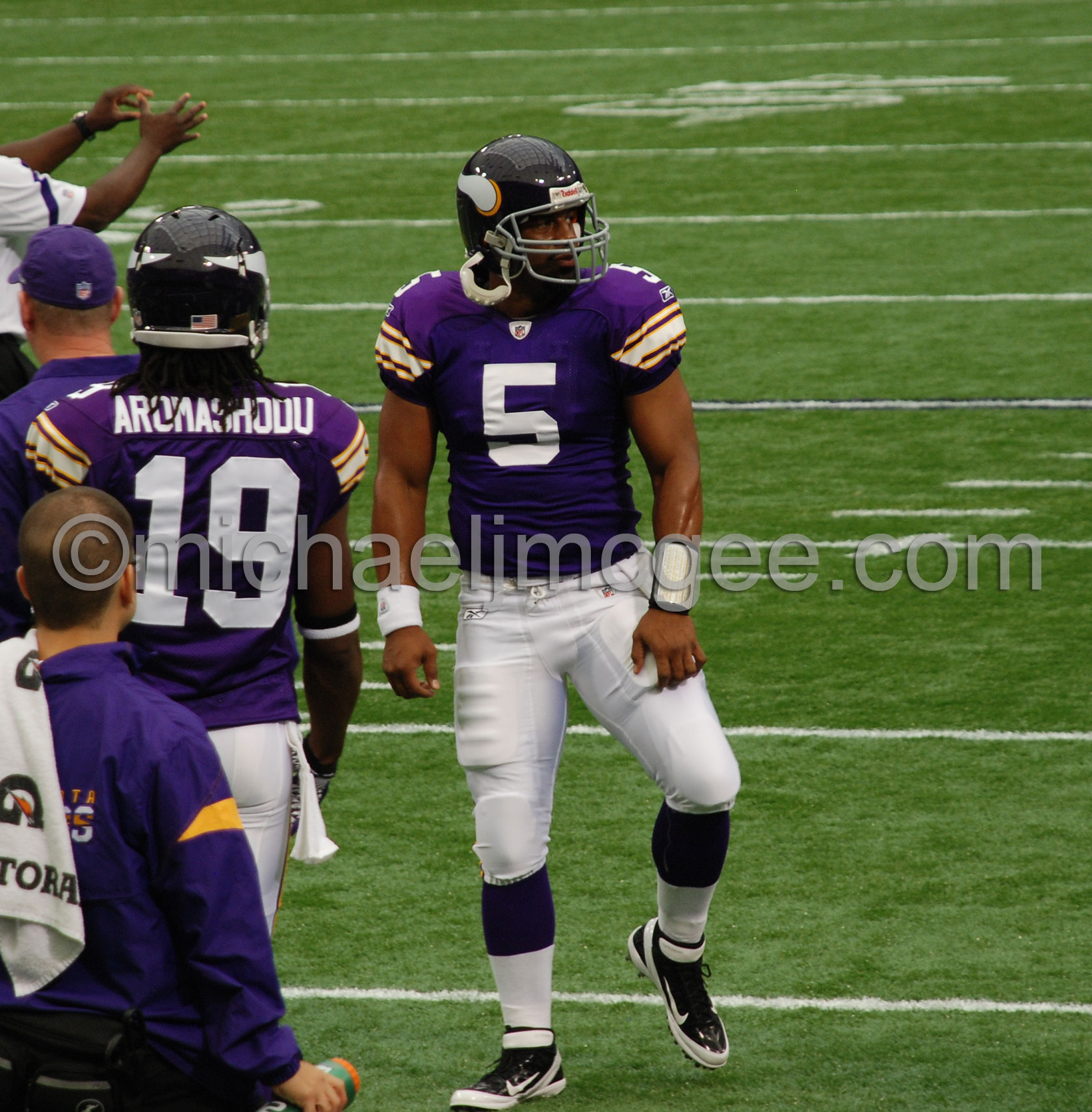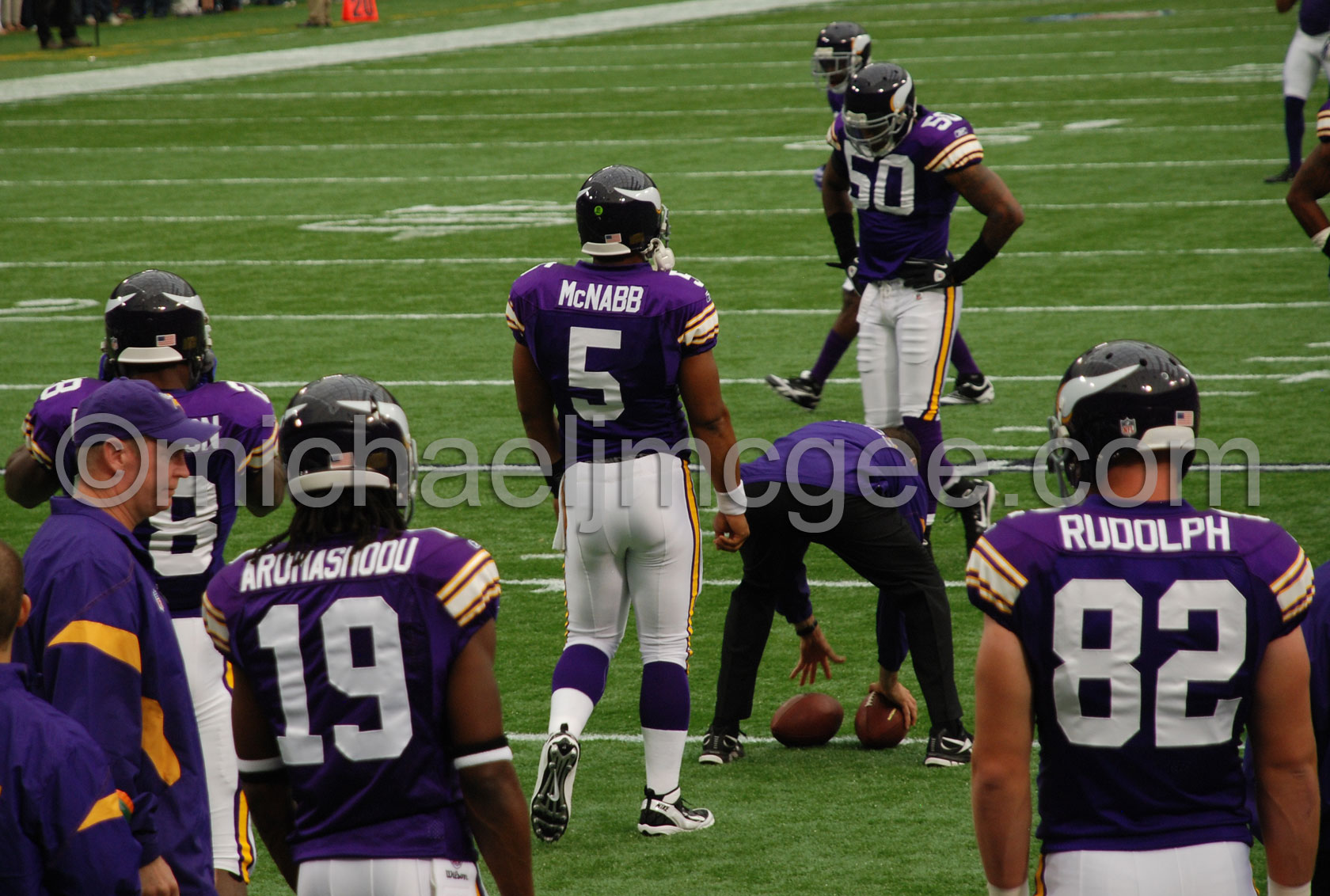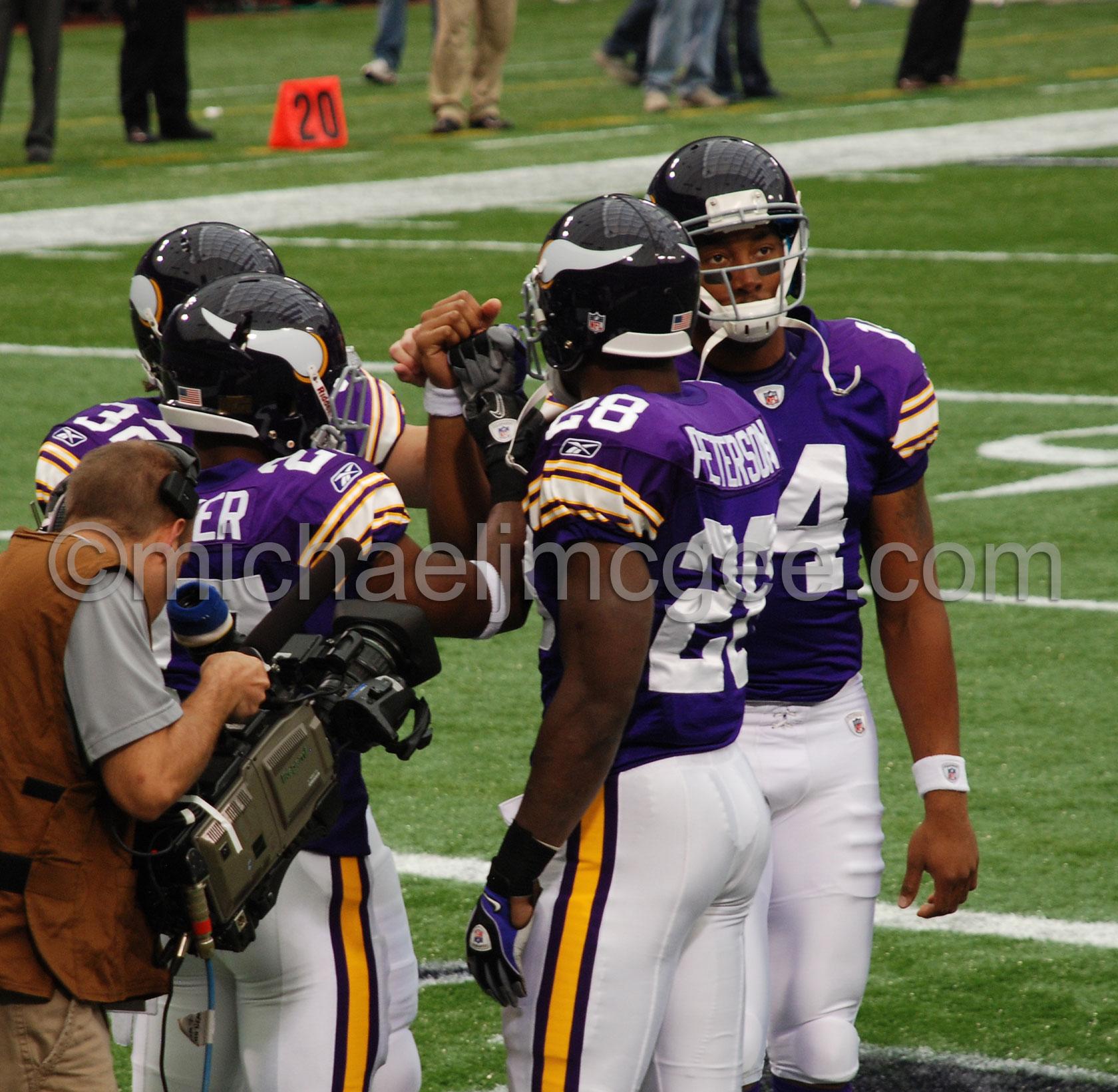 QB Joe Webb (R) & Co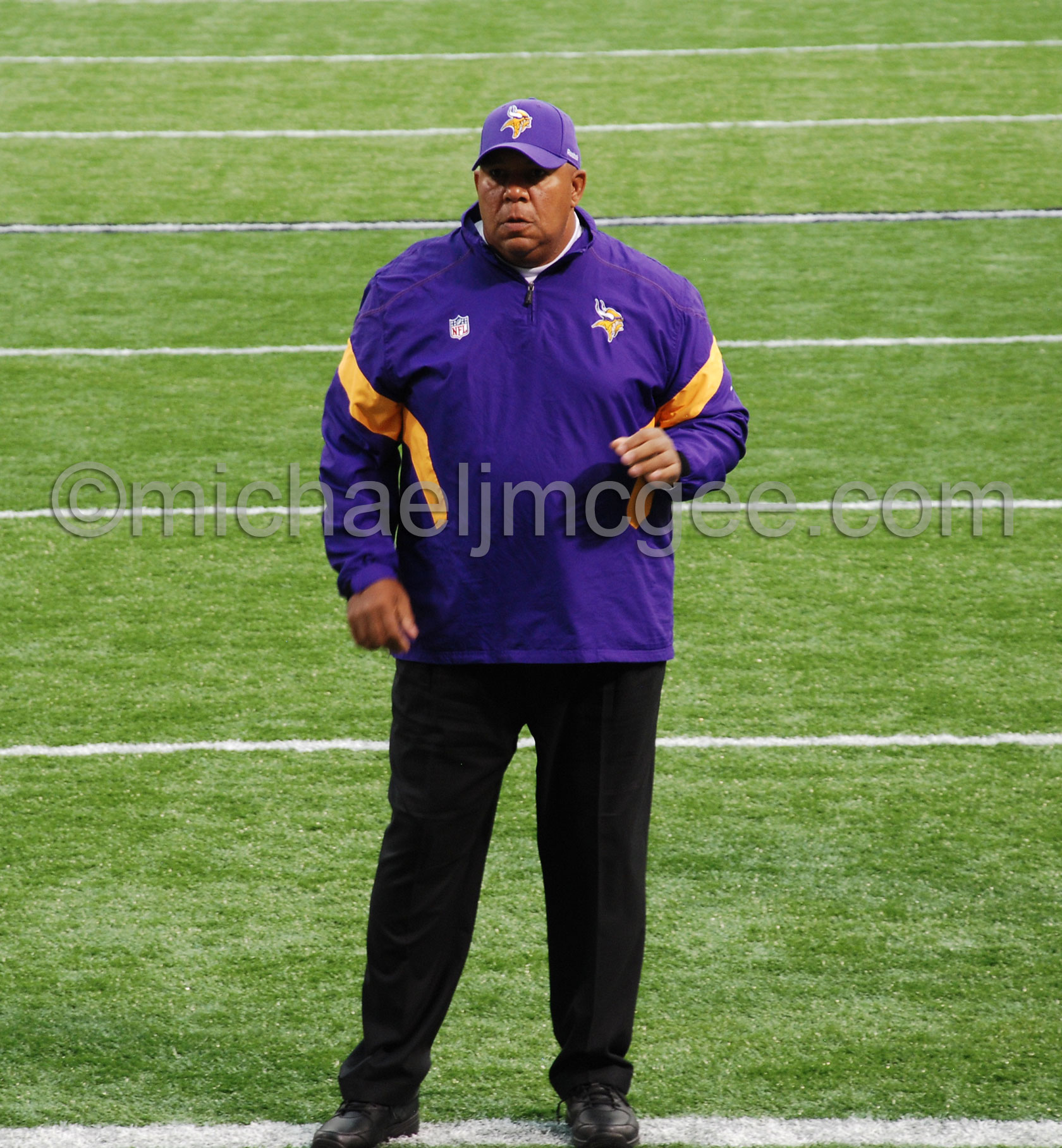 Wide Receivers coach George Stewart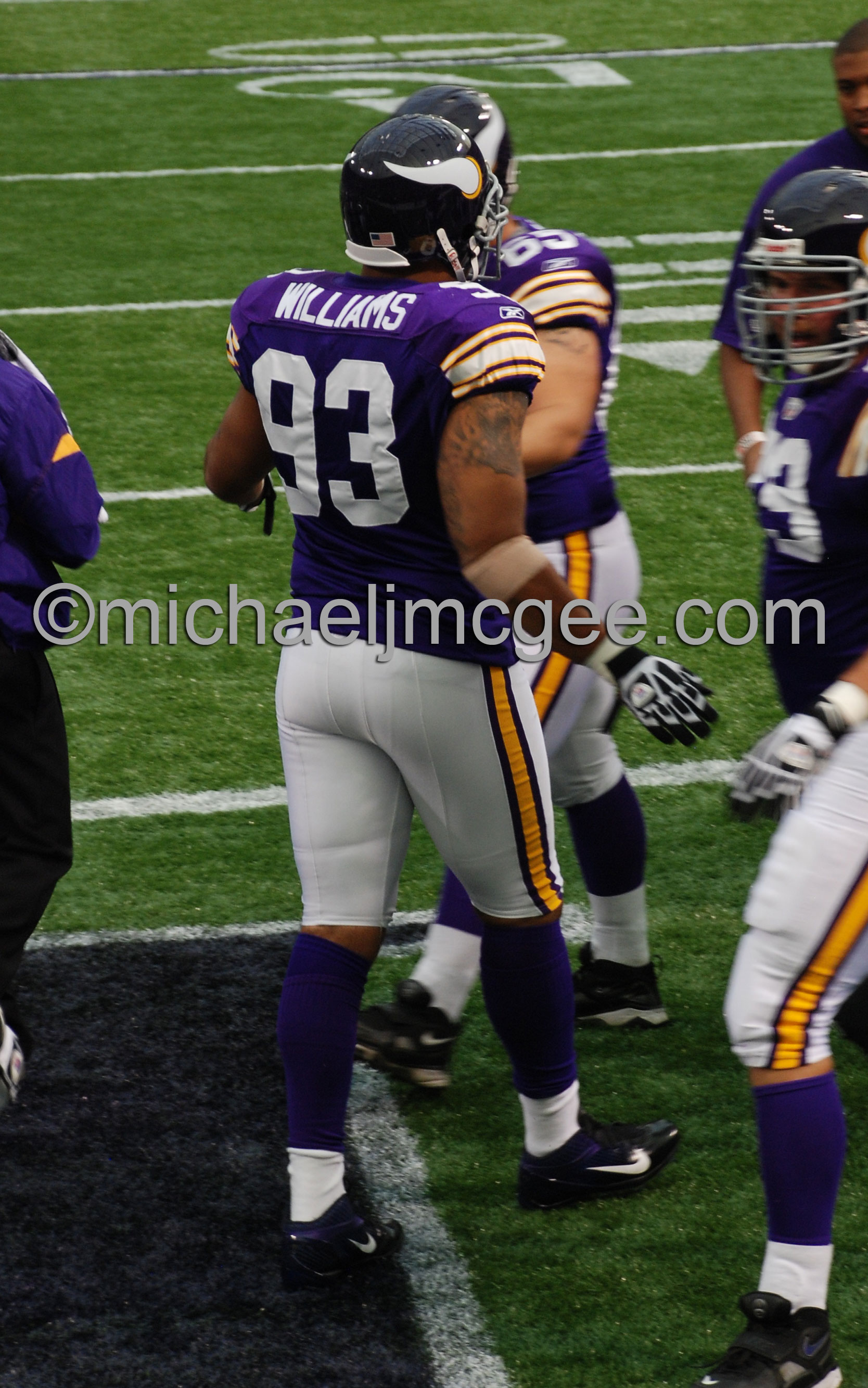 Kevin "Big Ticket" Williams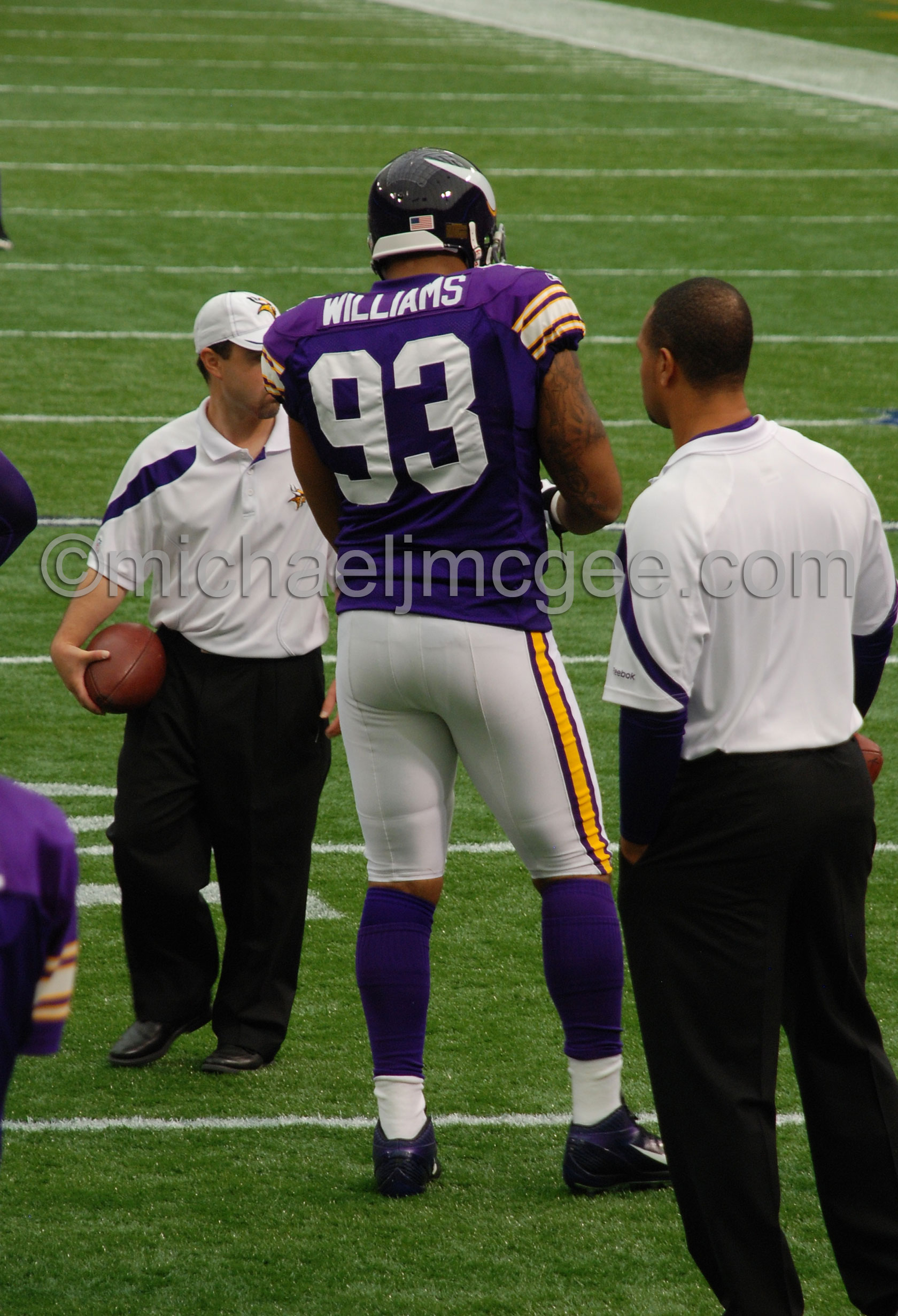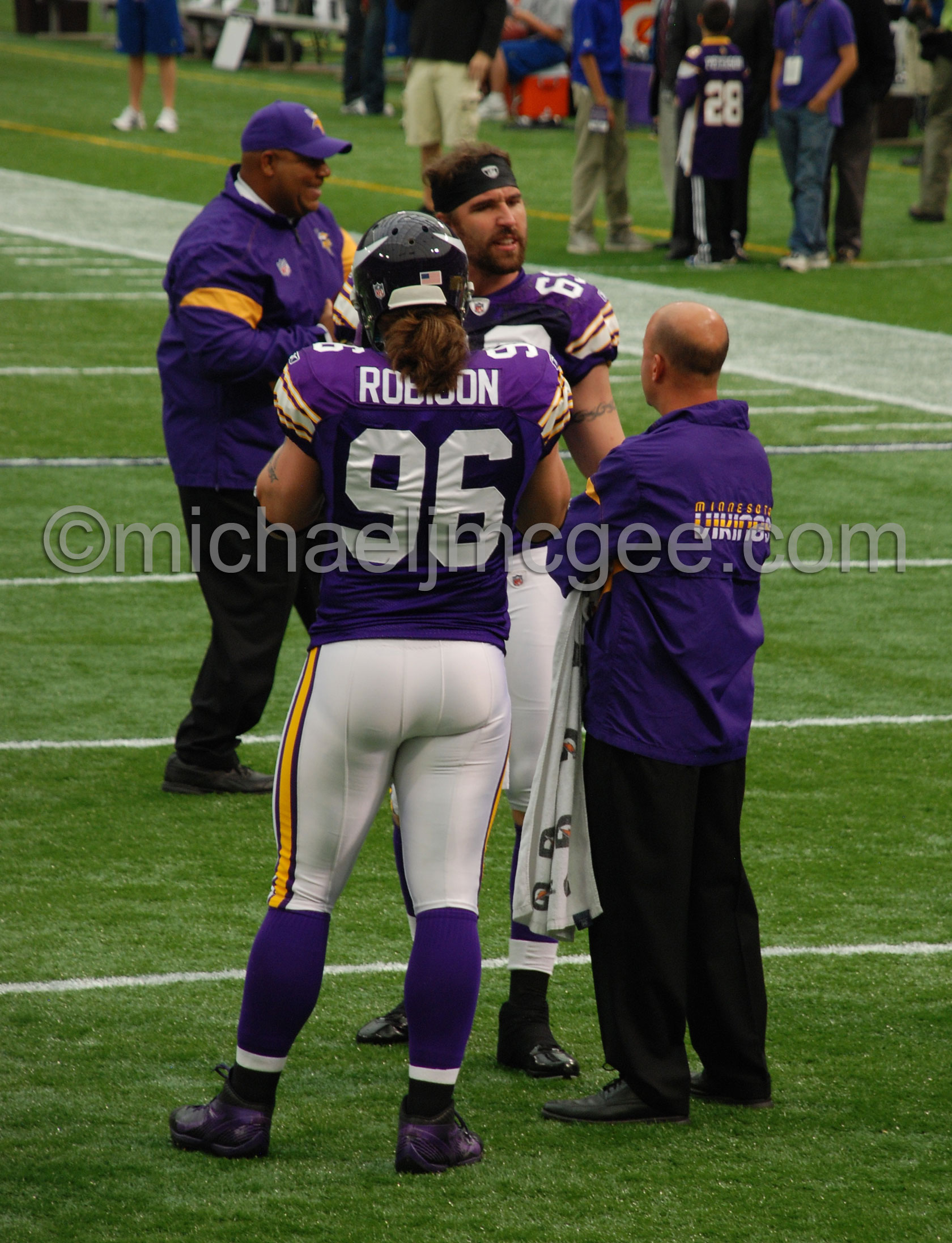 DE Brian Robison w/ Jared Allen & Eric Sugarman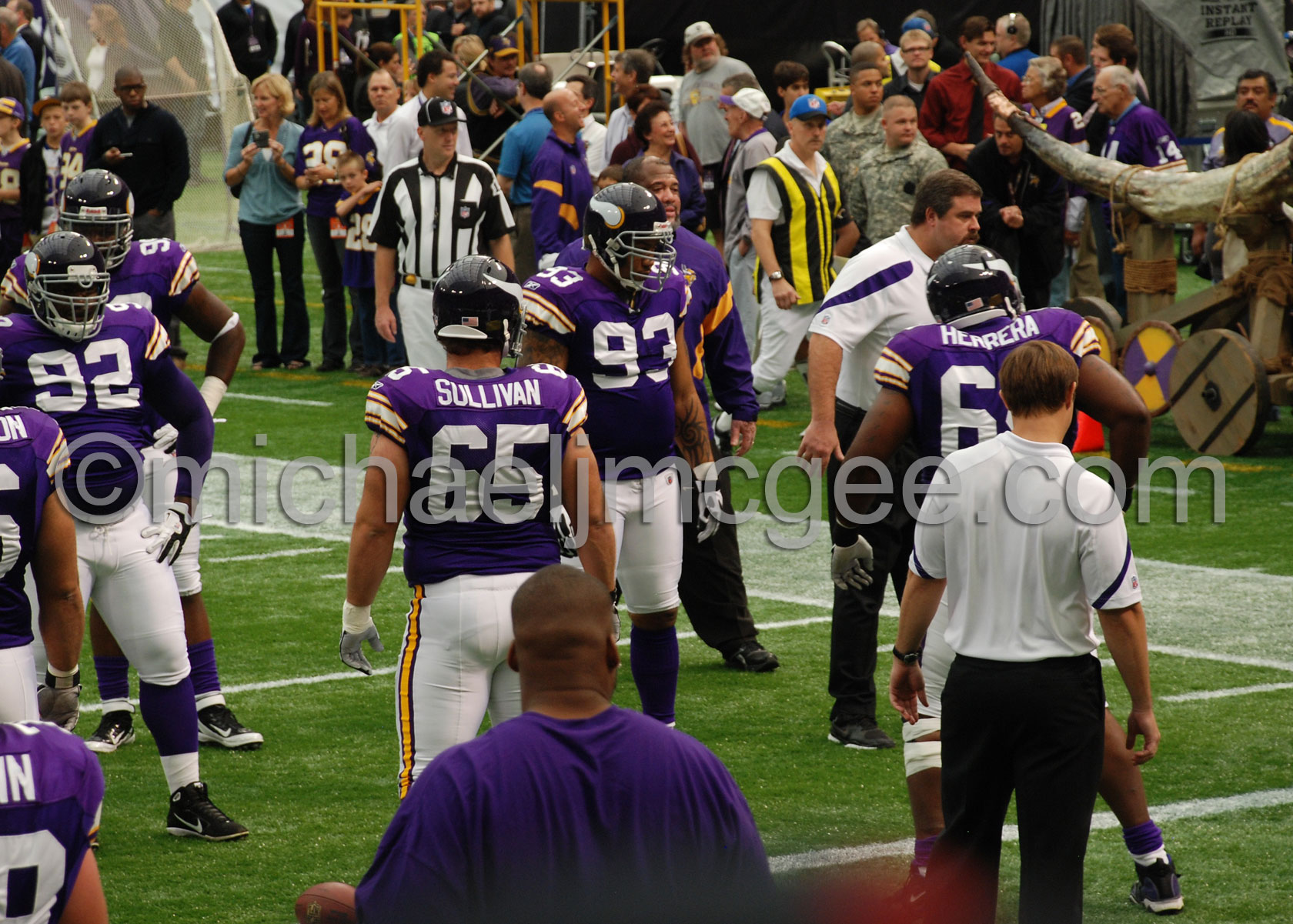 The GREAT DE Jared Allen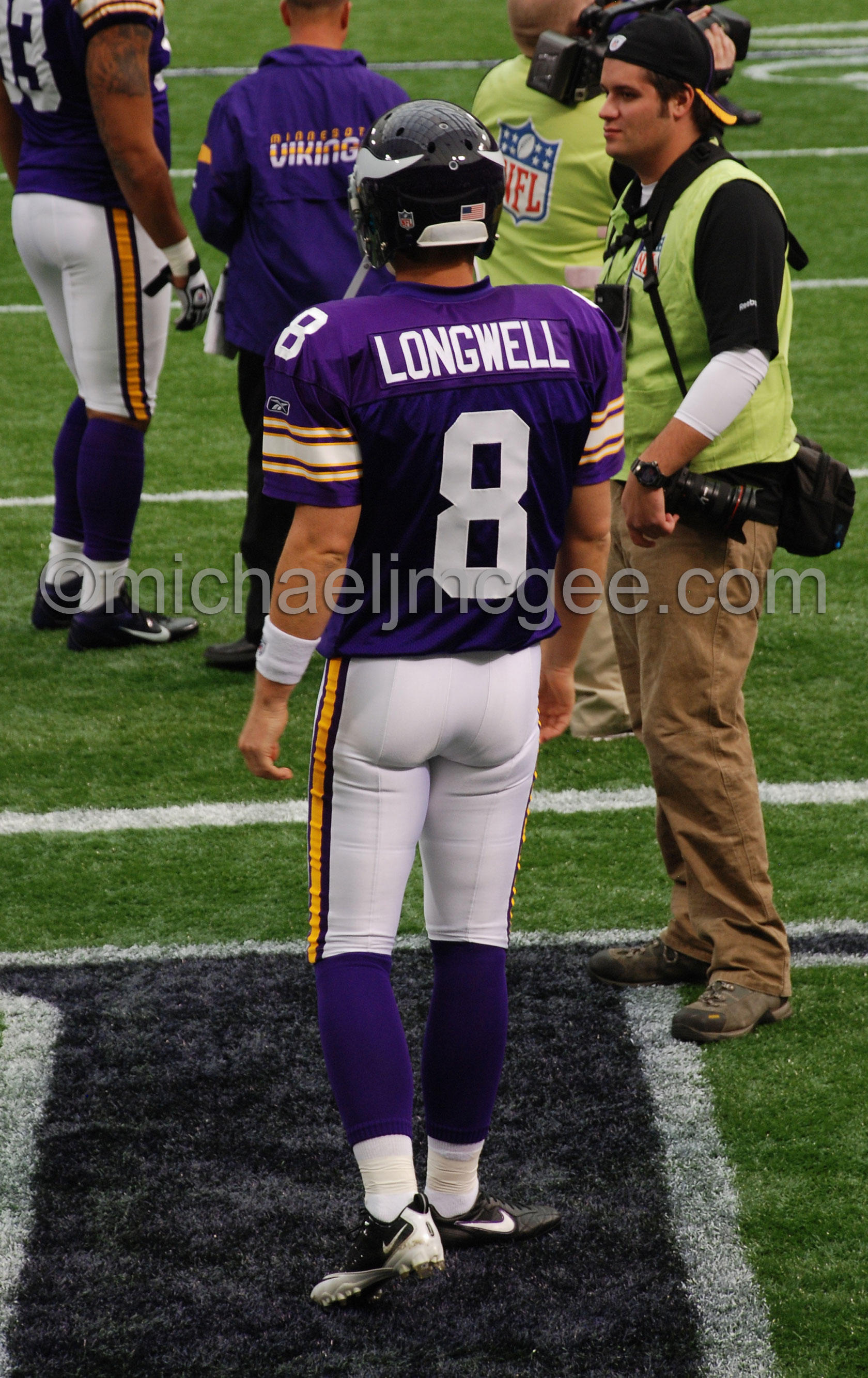 K Ryan Longwell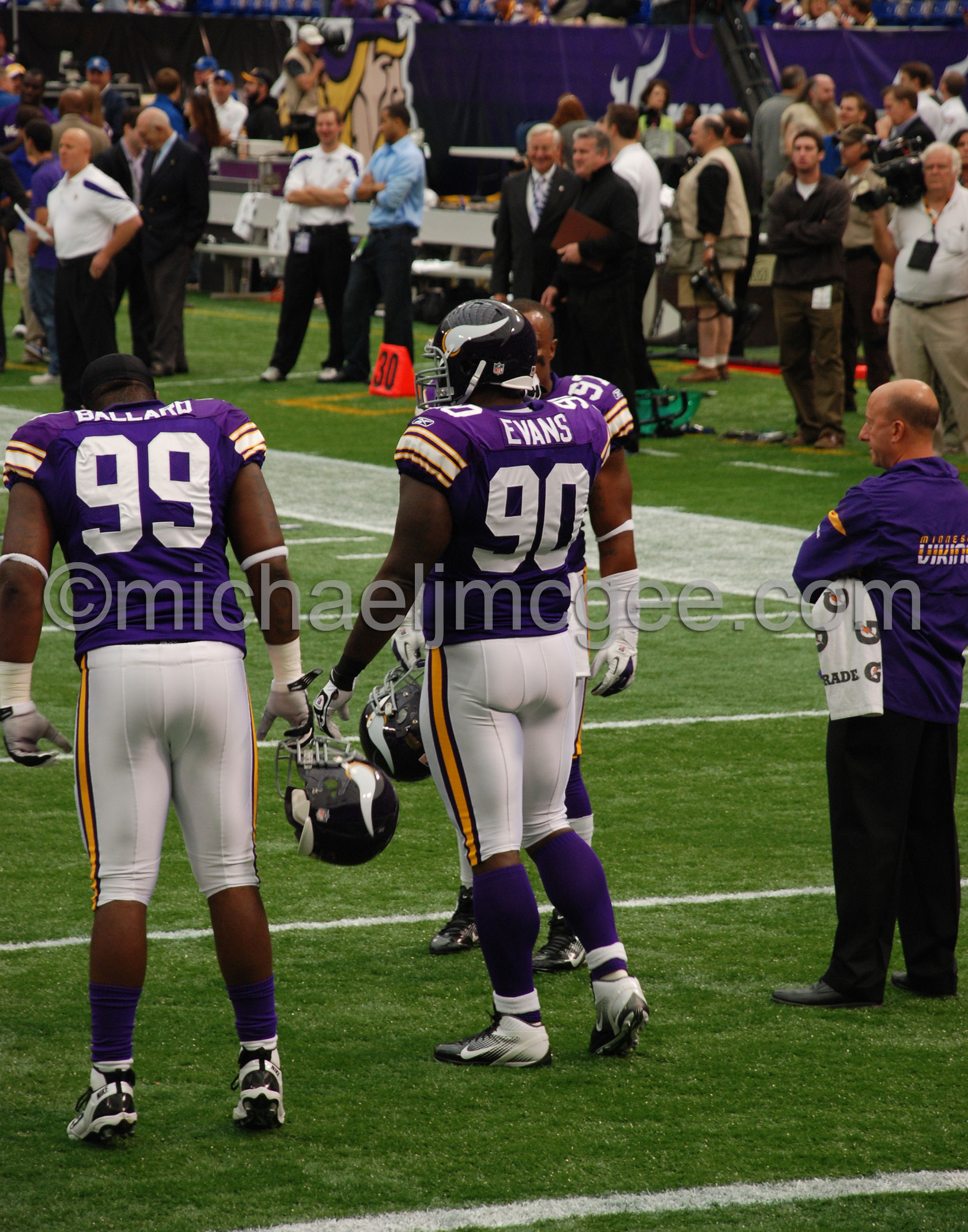 DL Rookie Christian Ballard & Fred Evans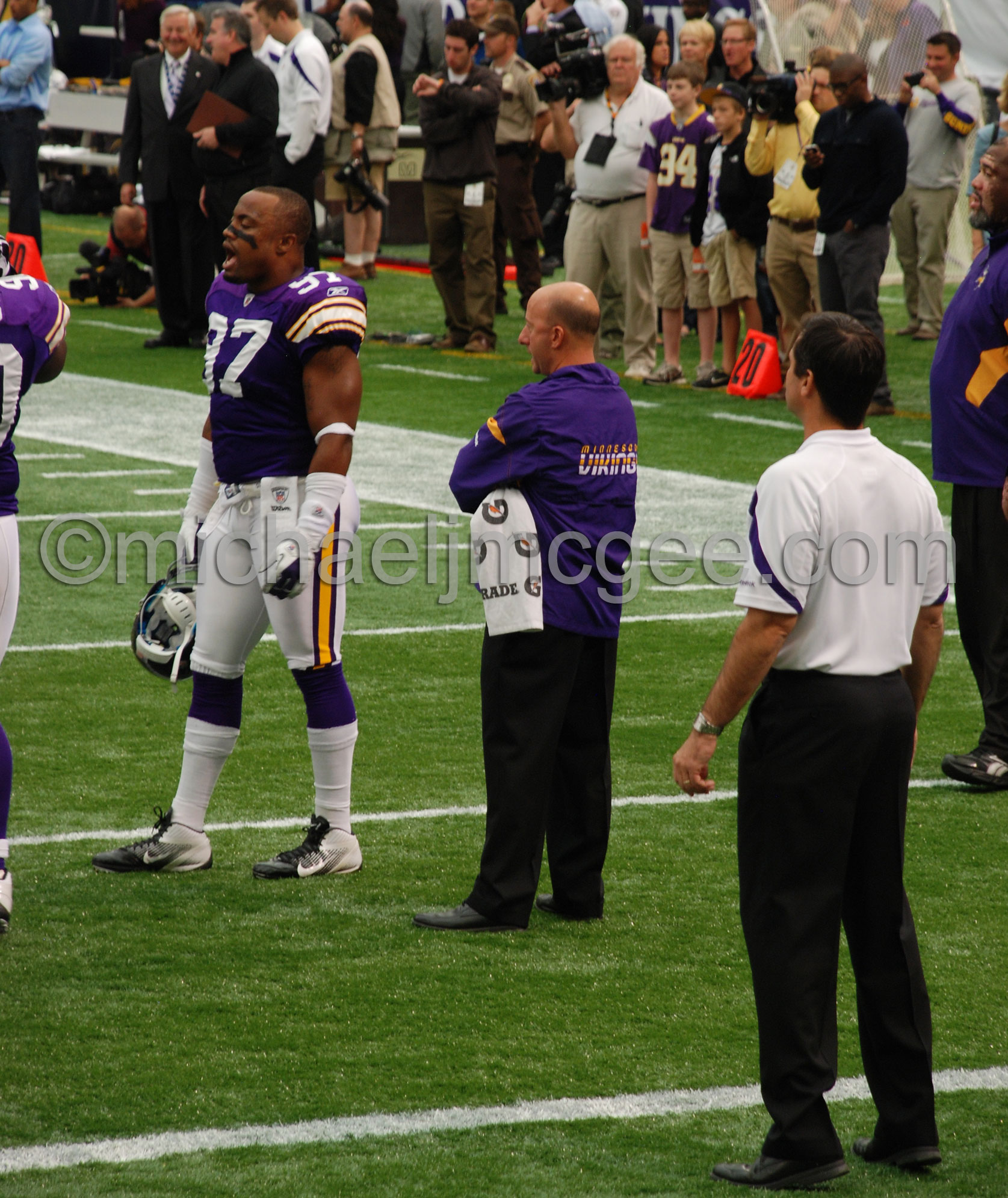 Certified Athletic Trainer Eric Sugarman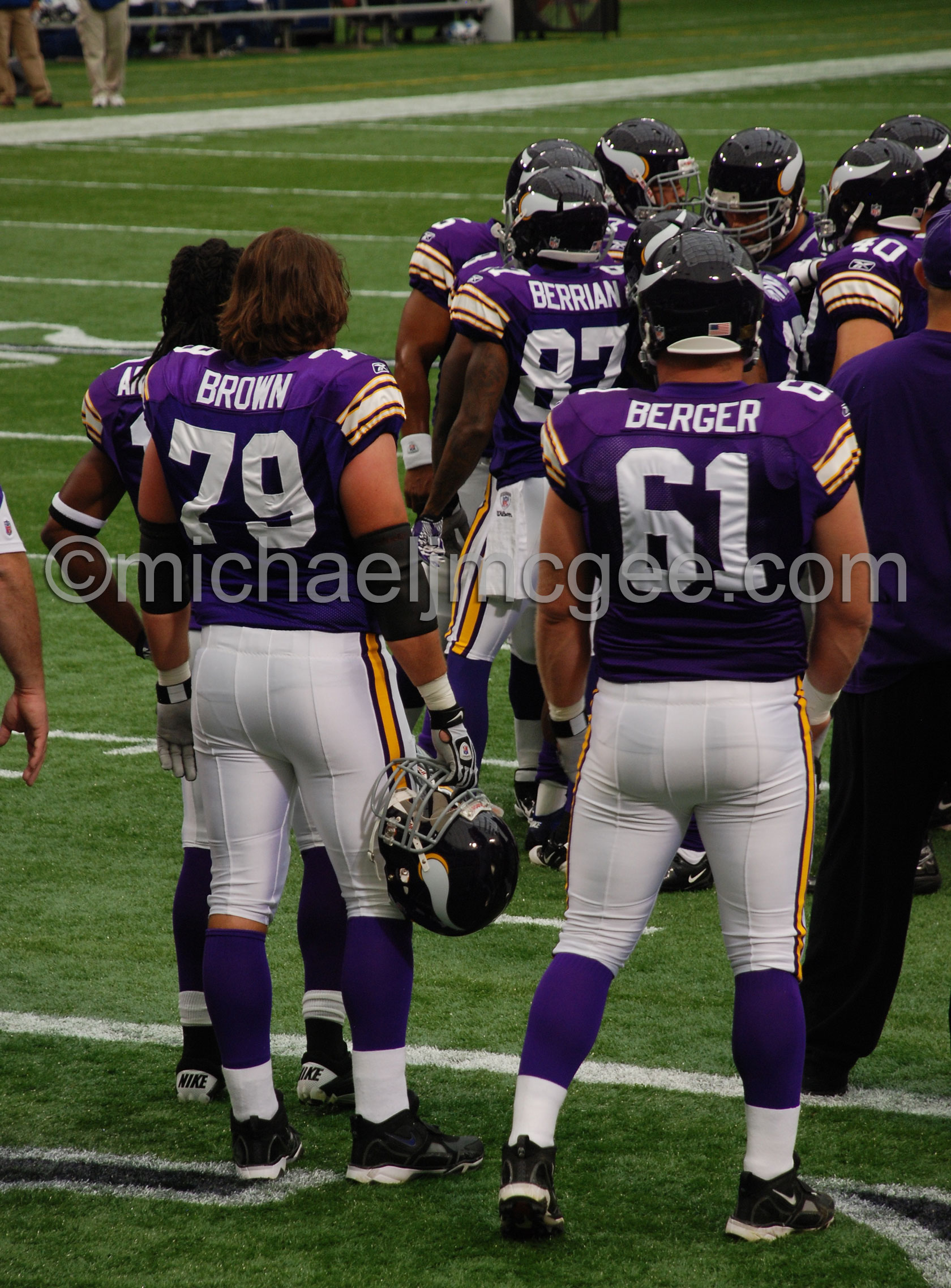 OL Patrick Brown & Joe Berger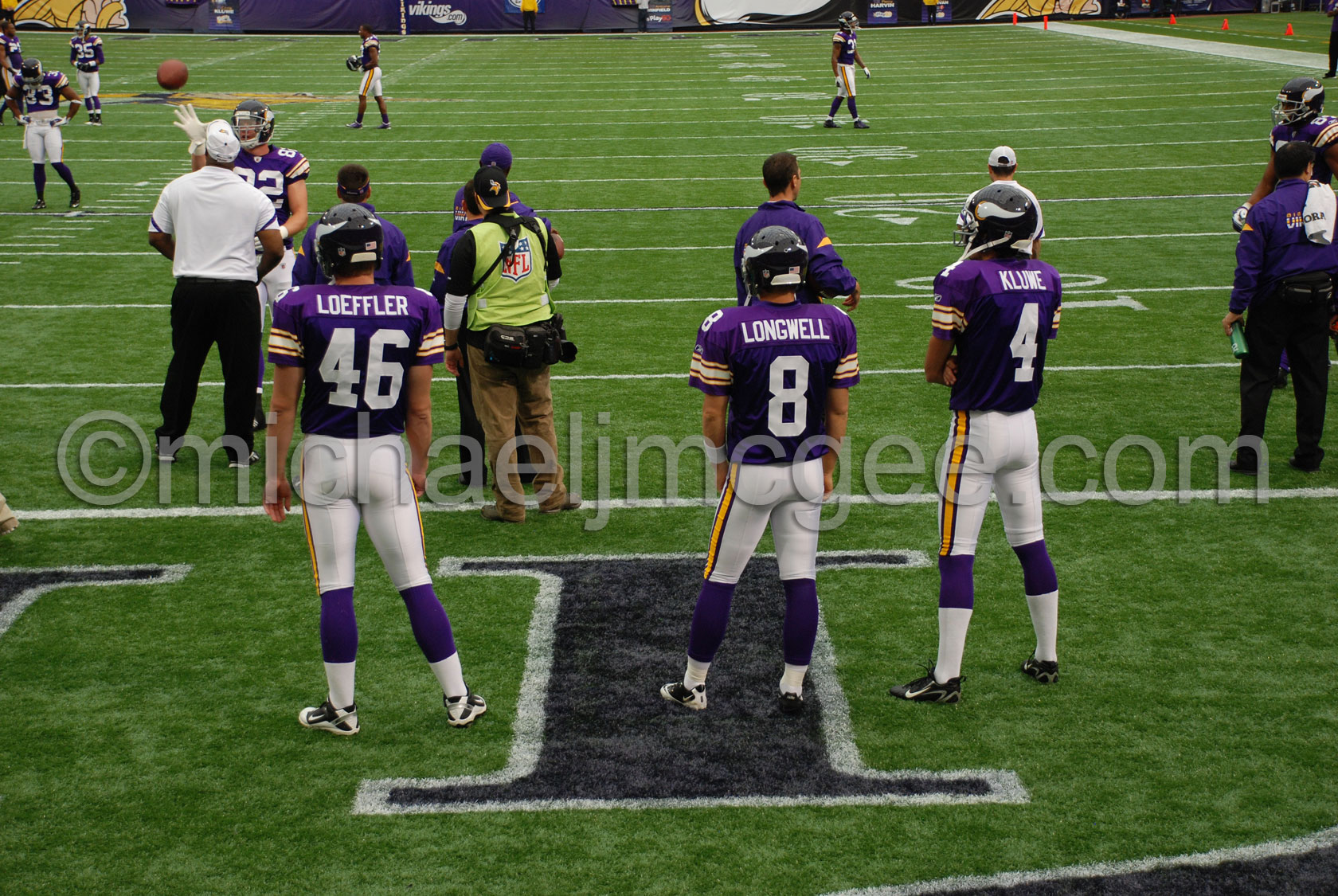 Kicking Team chillin'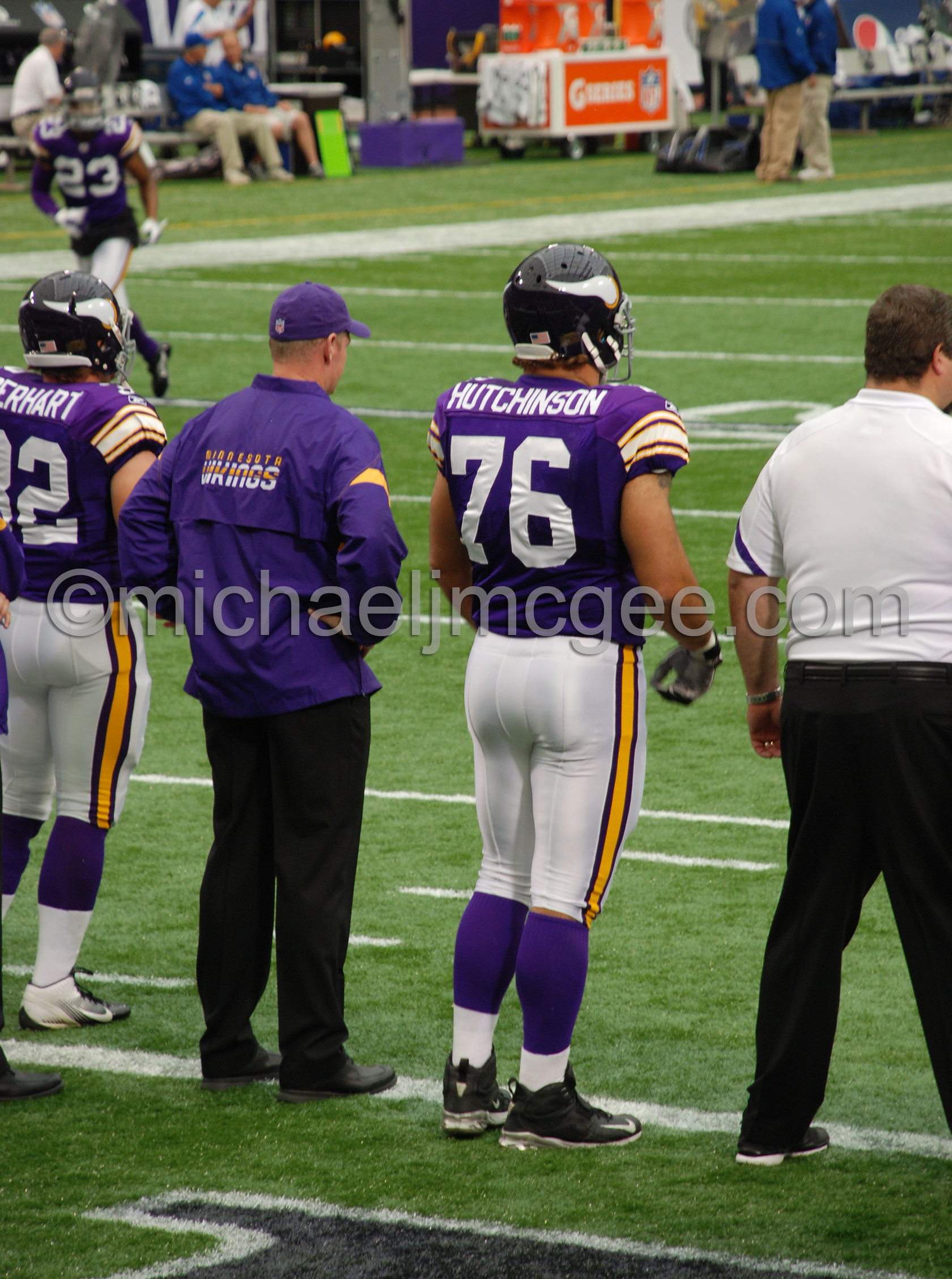 LG Steve Hutchinson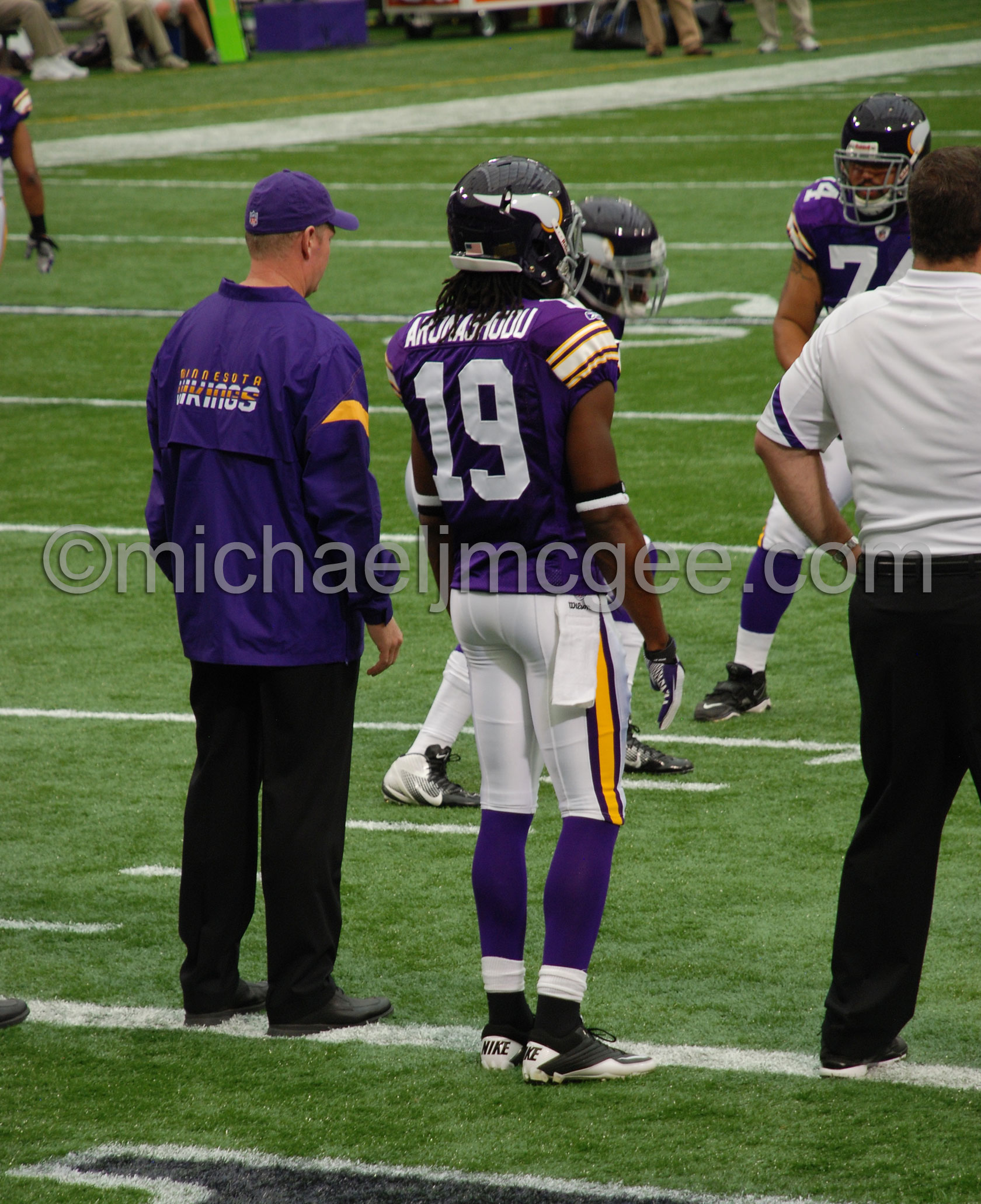 Offensive Coordinator Bill Musgrave with WR Devin Aromashodu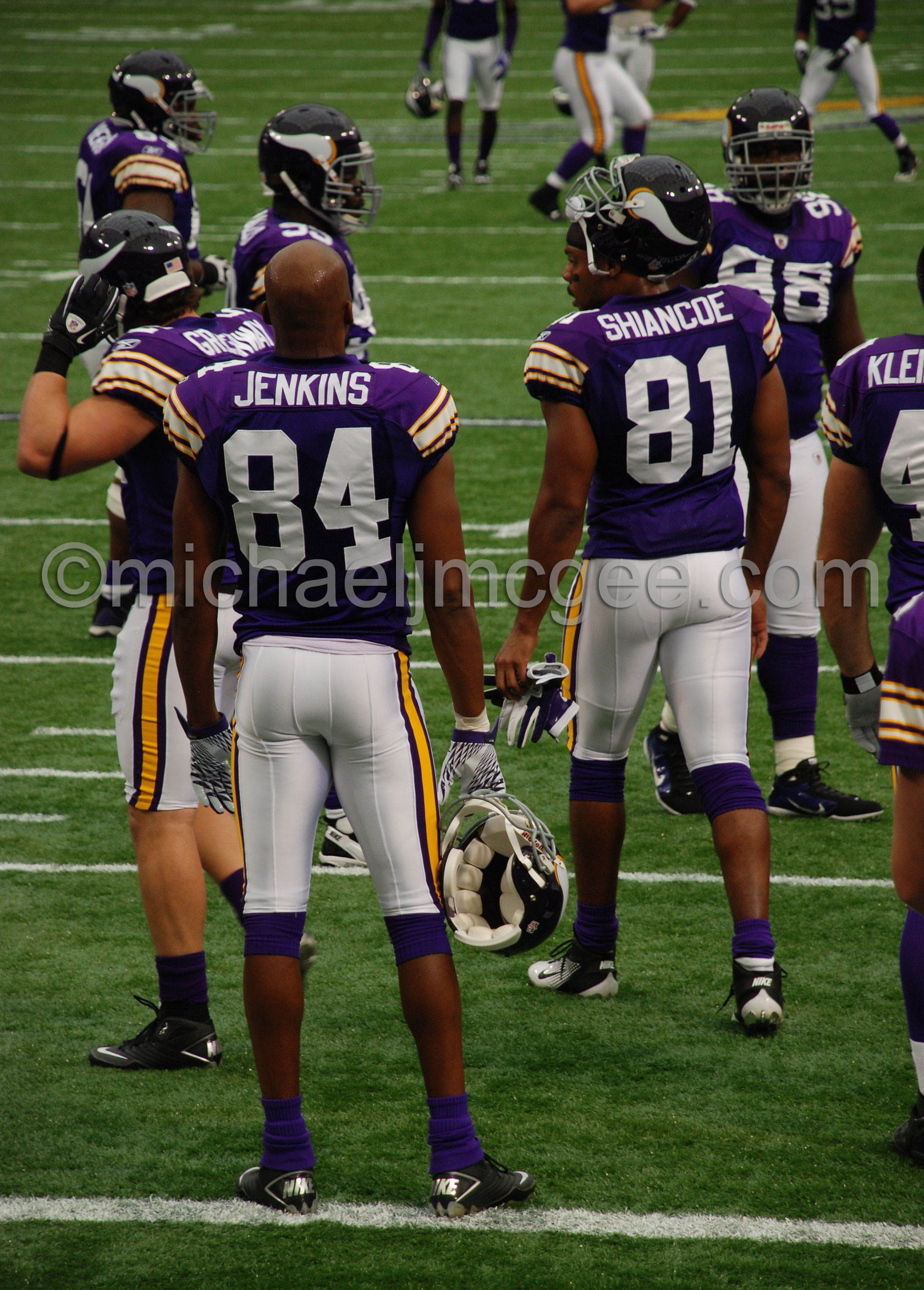 WR Michael Jenkins
The Game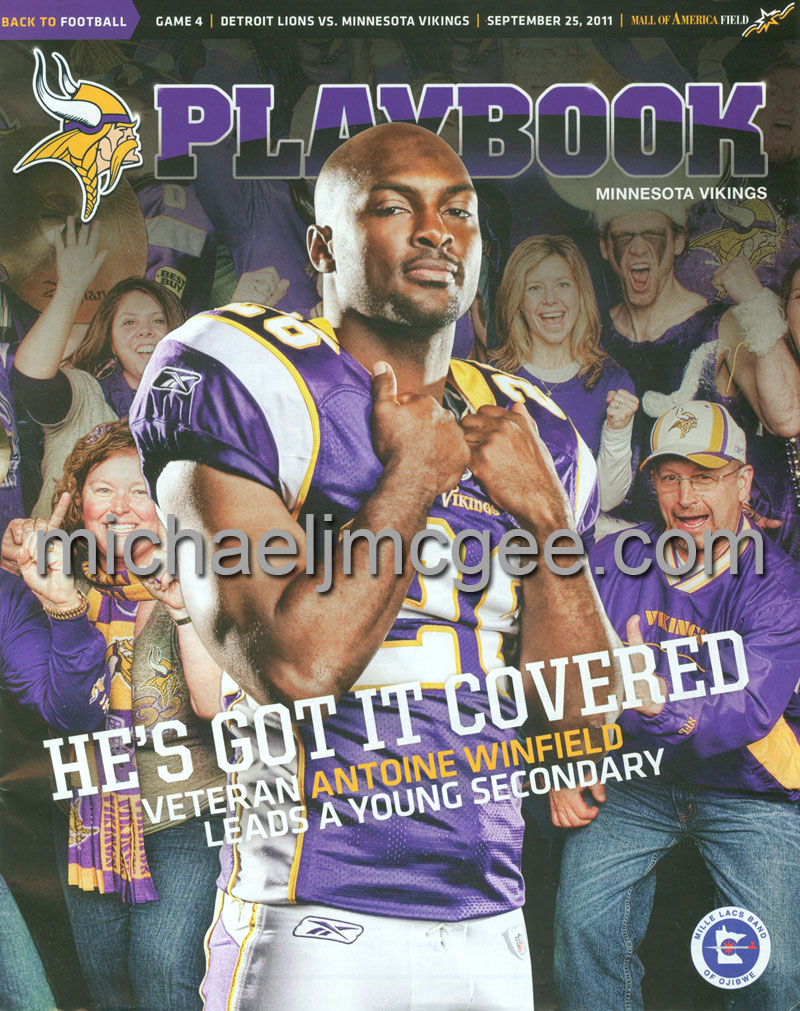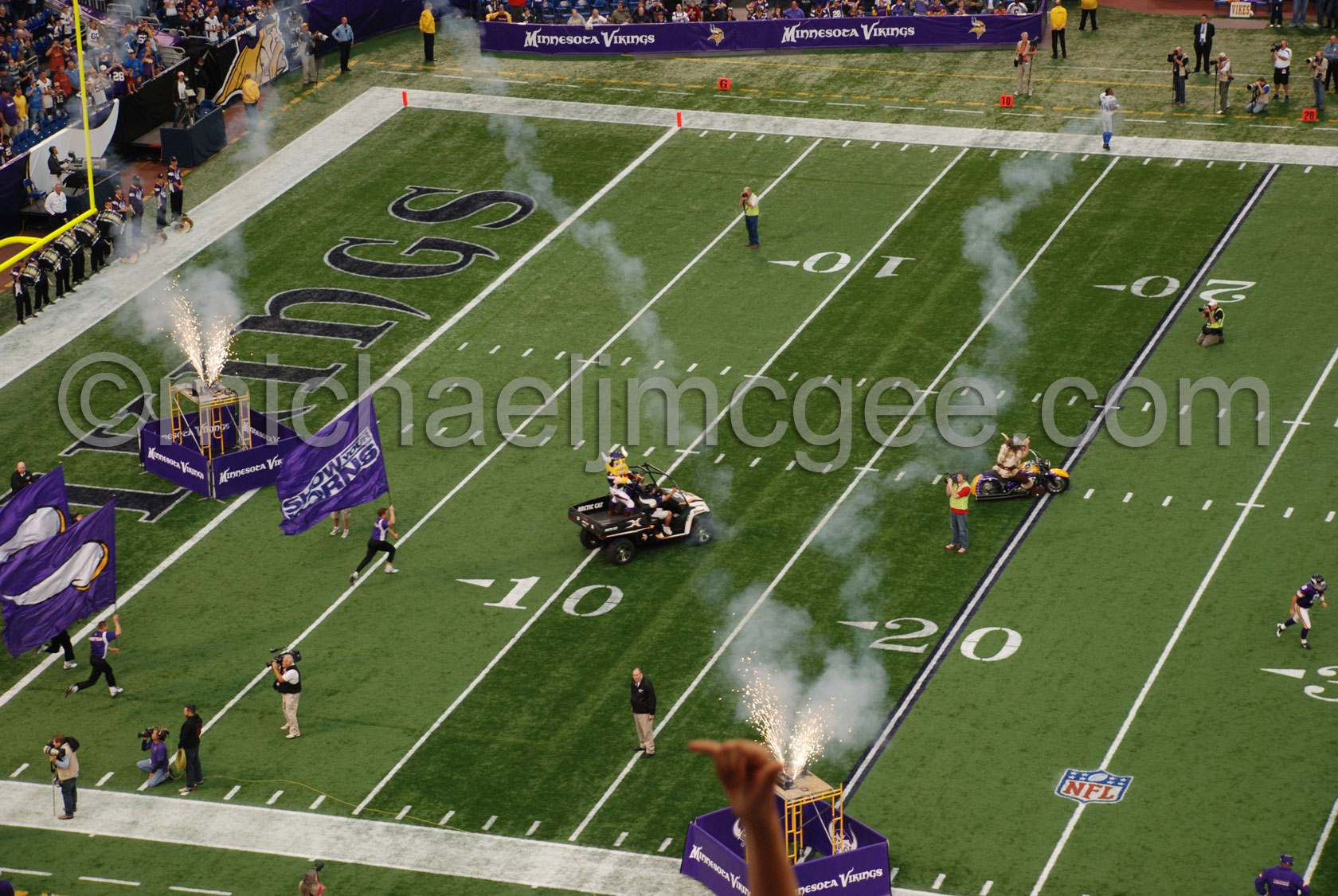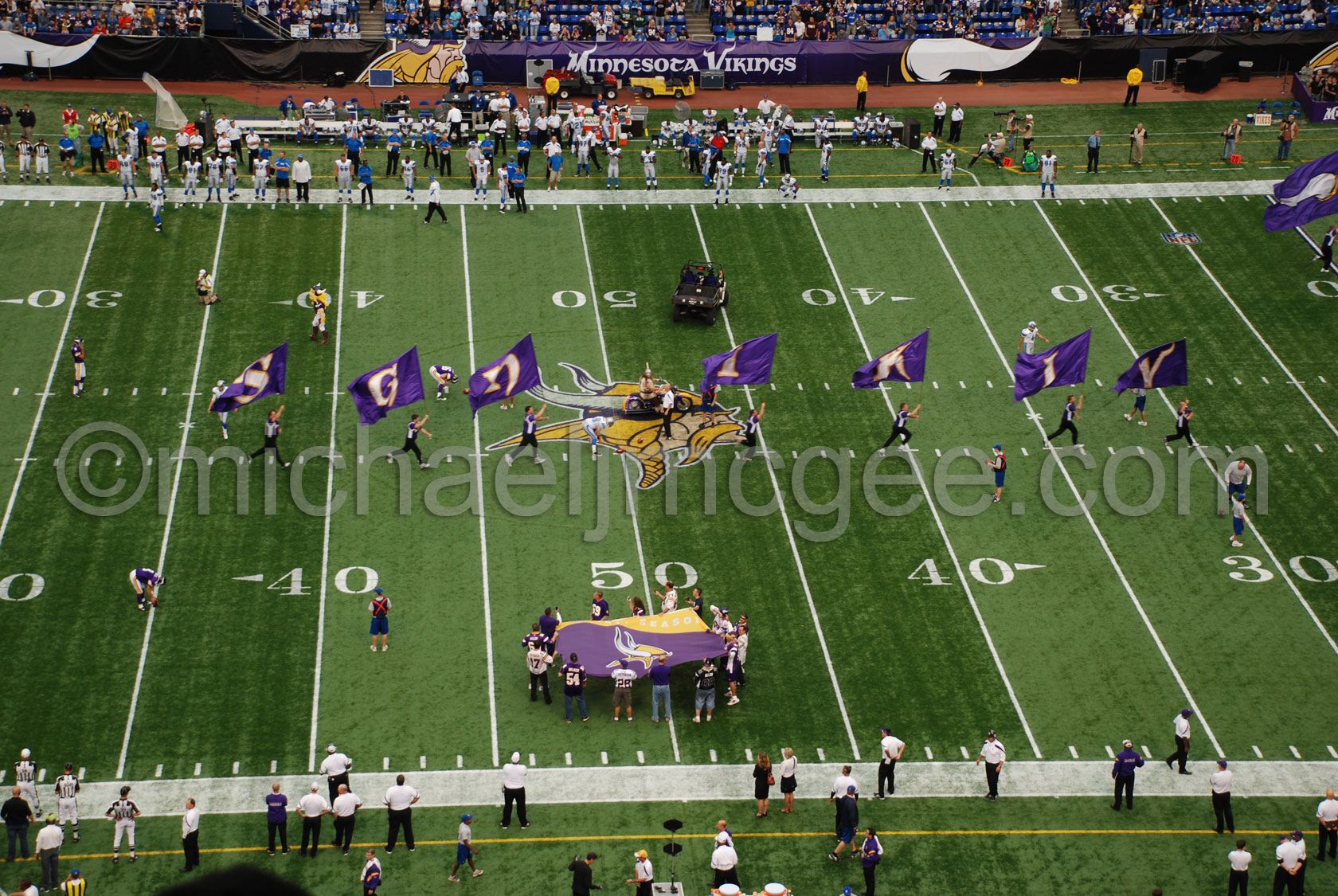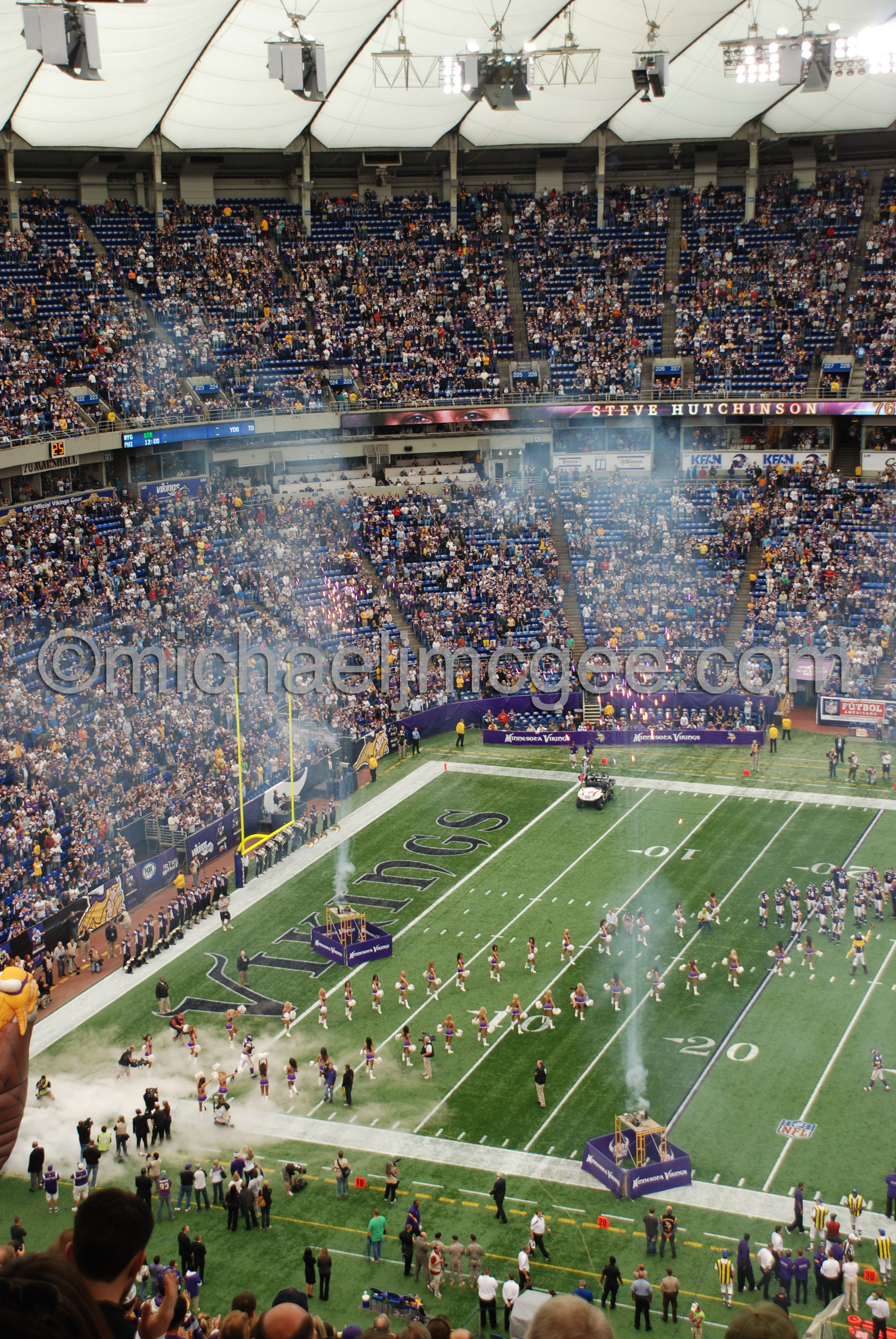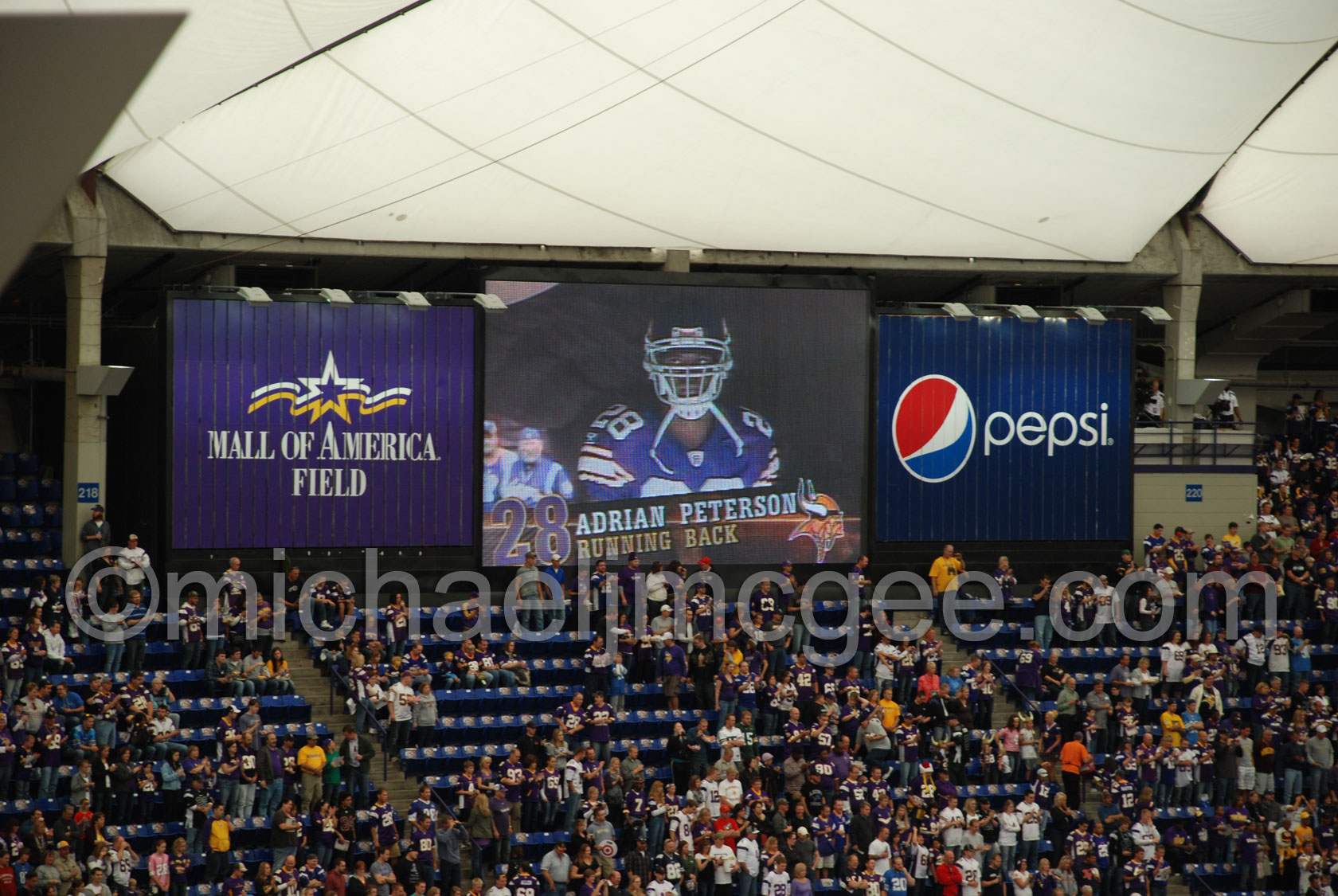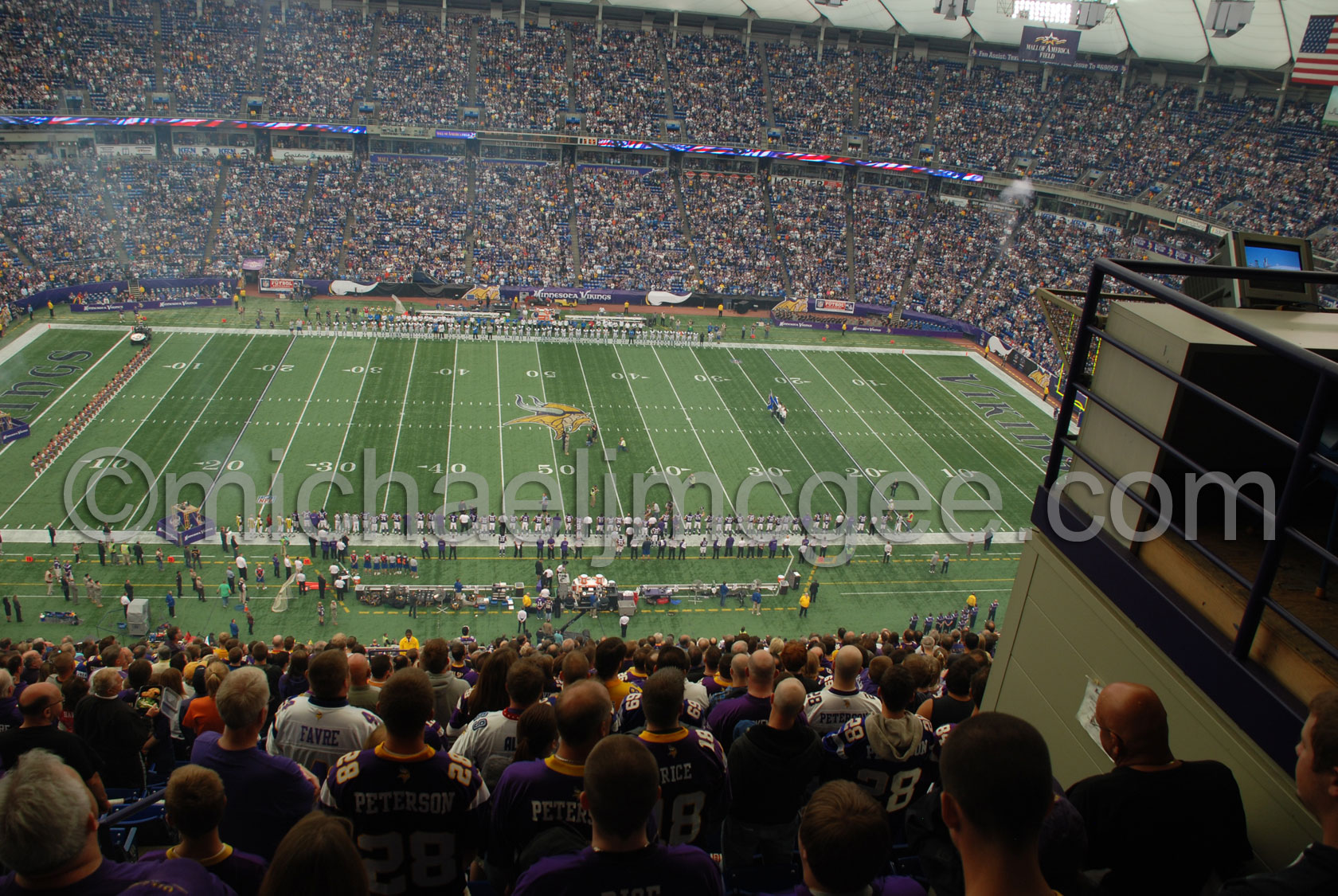 View from my Season ticket seat
Coin Toss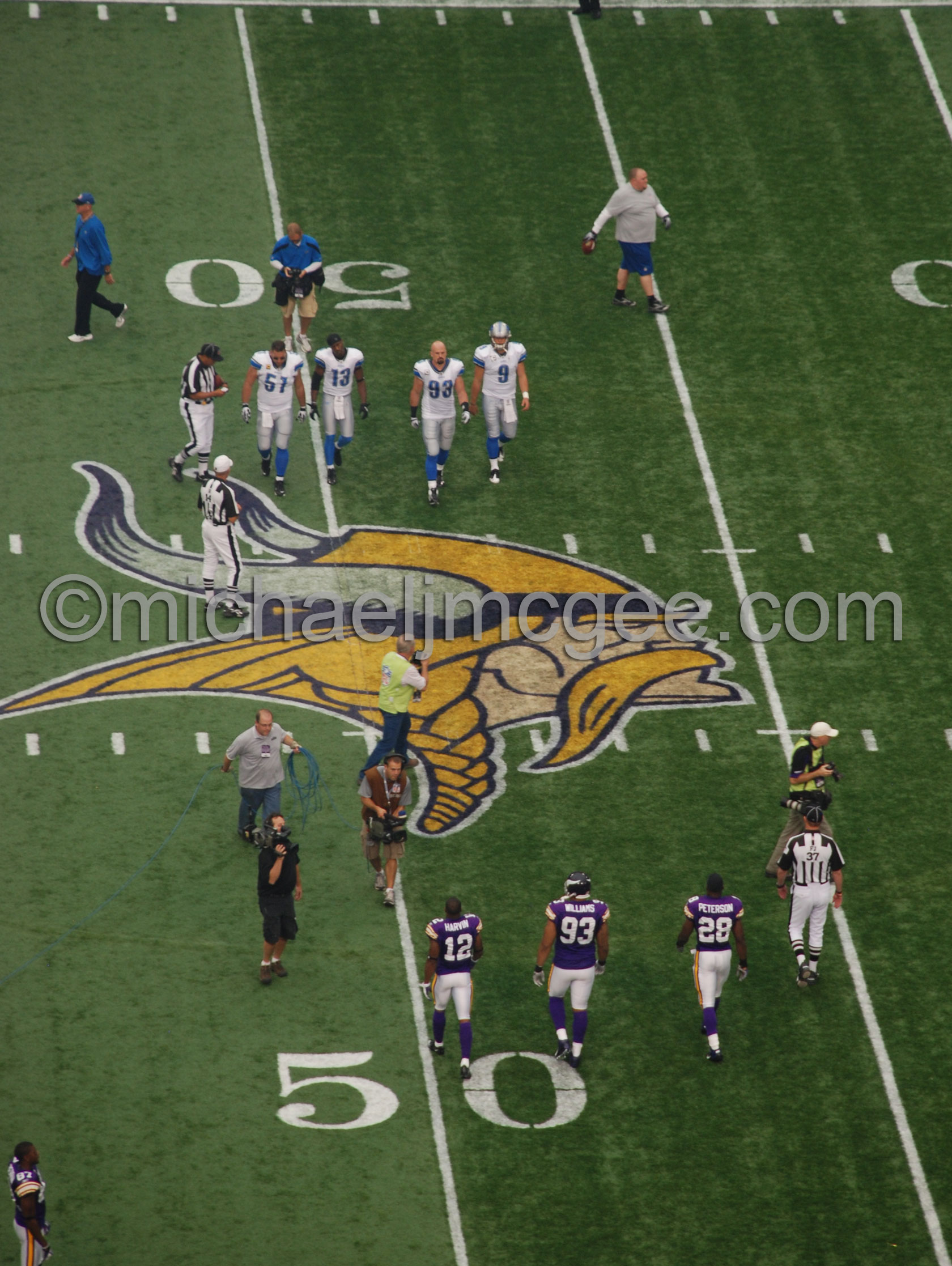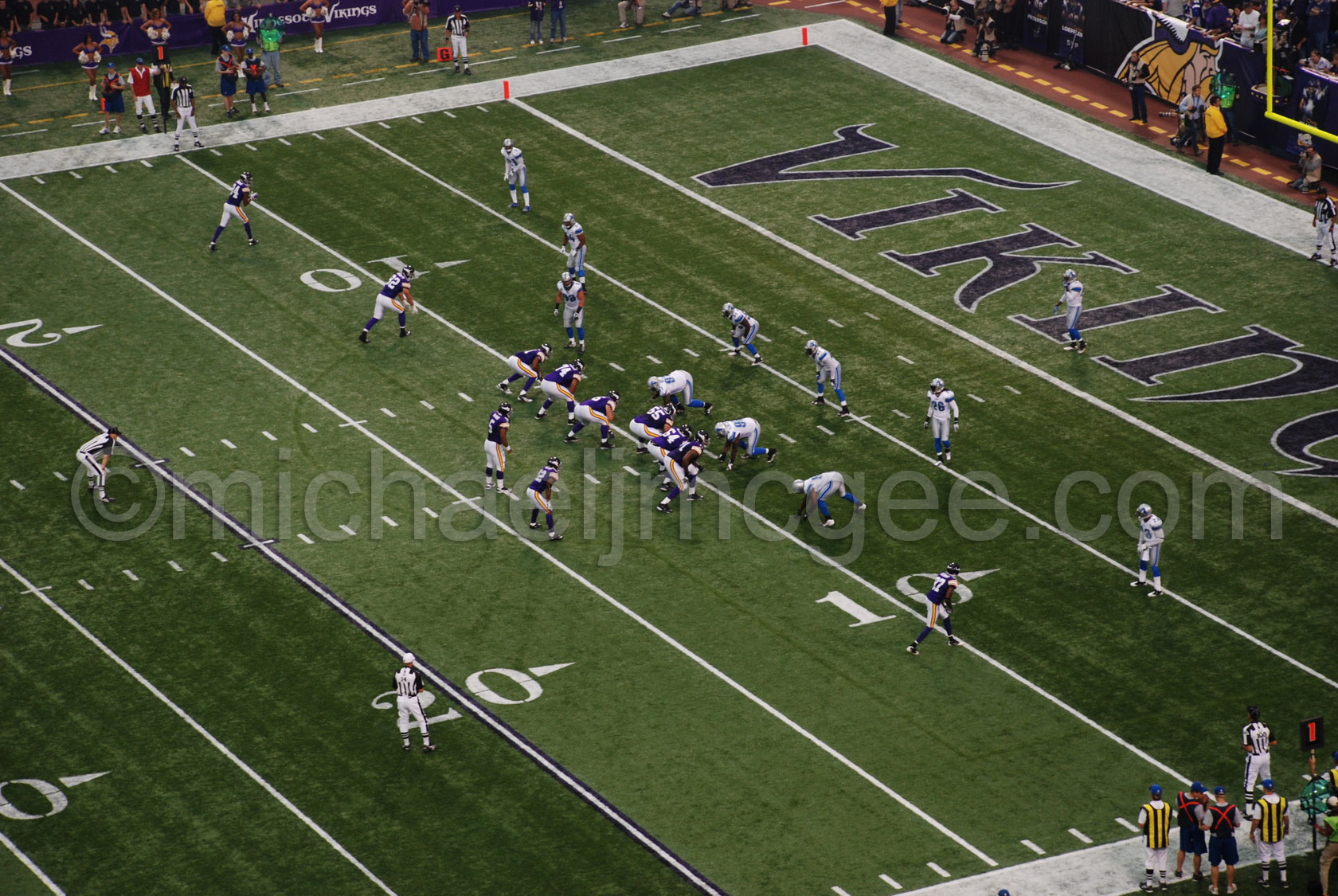 QB Donavan McNabb leads the Vikings
Lions Defense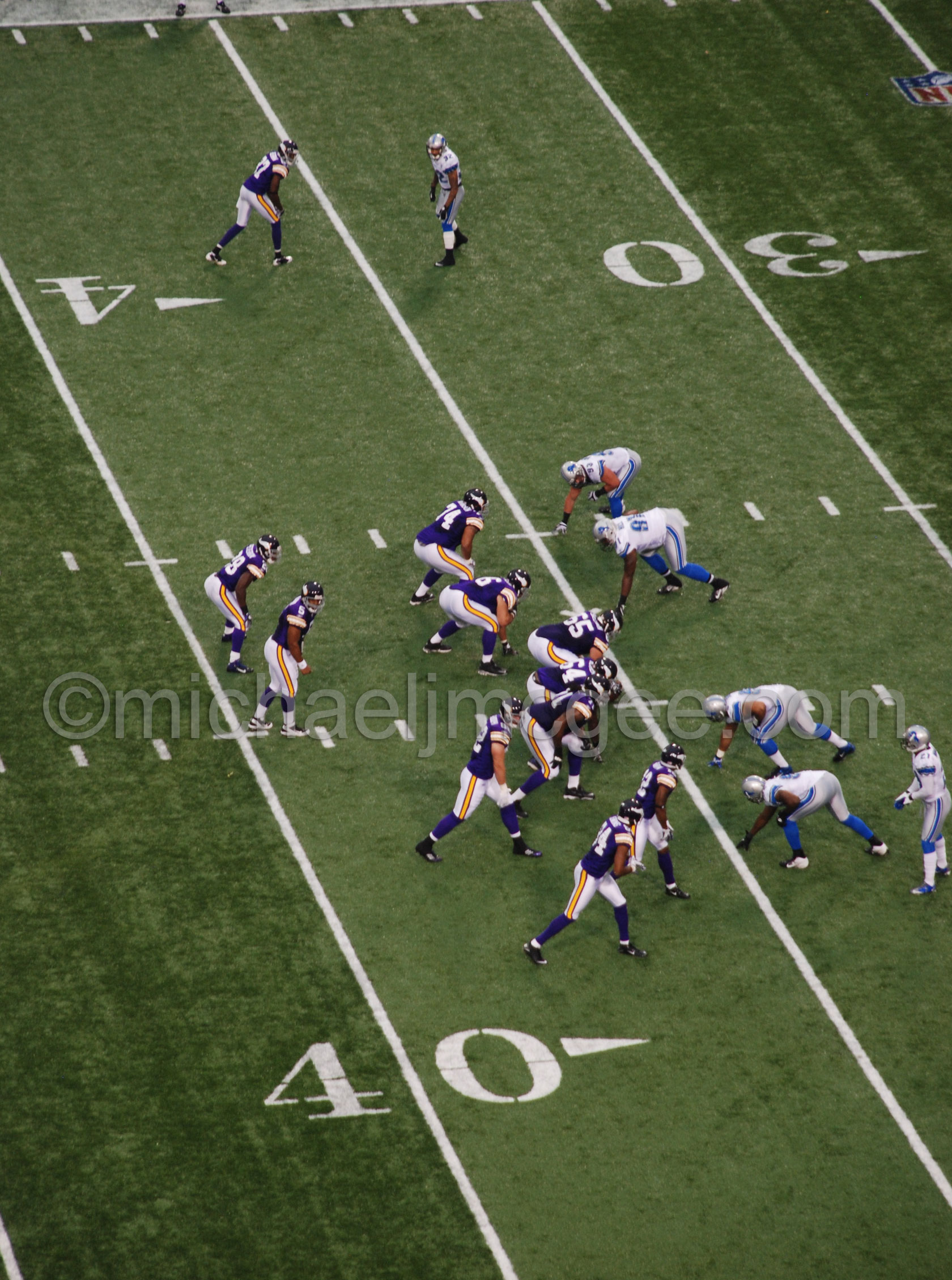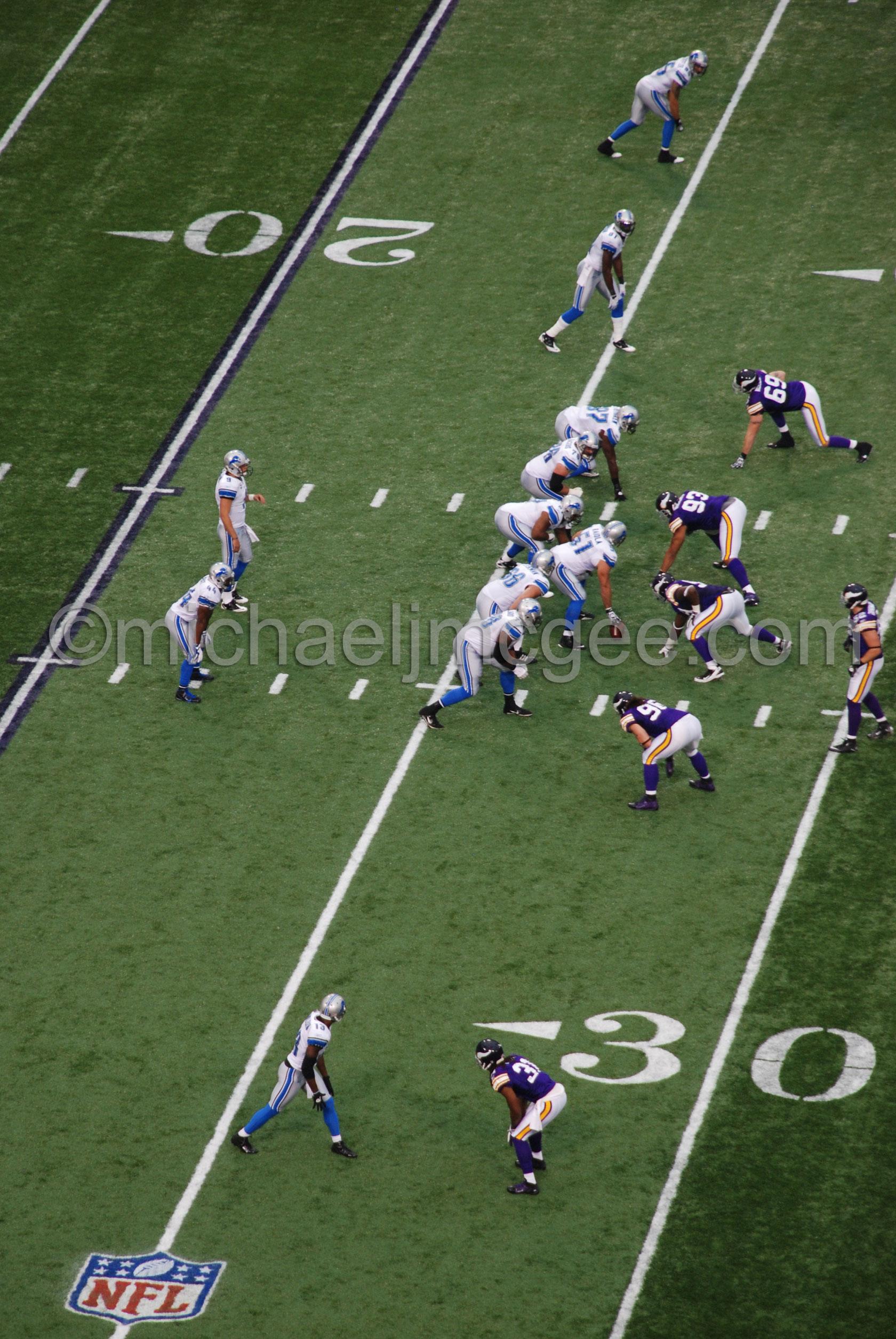 QB Matthew Stafford leads the Lions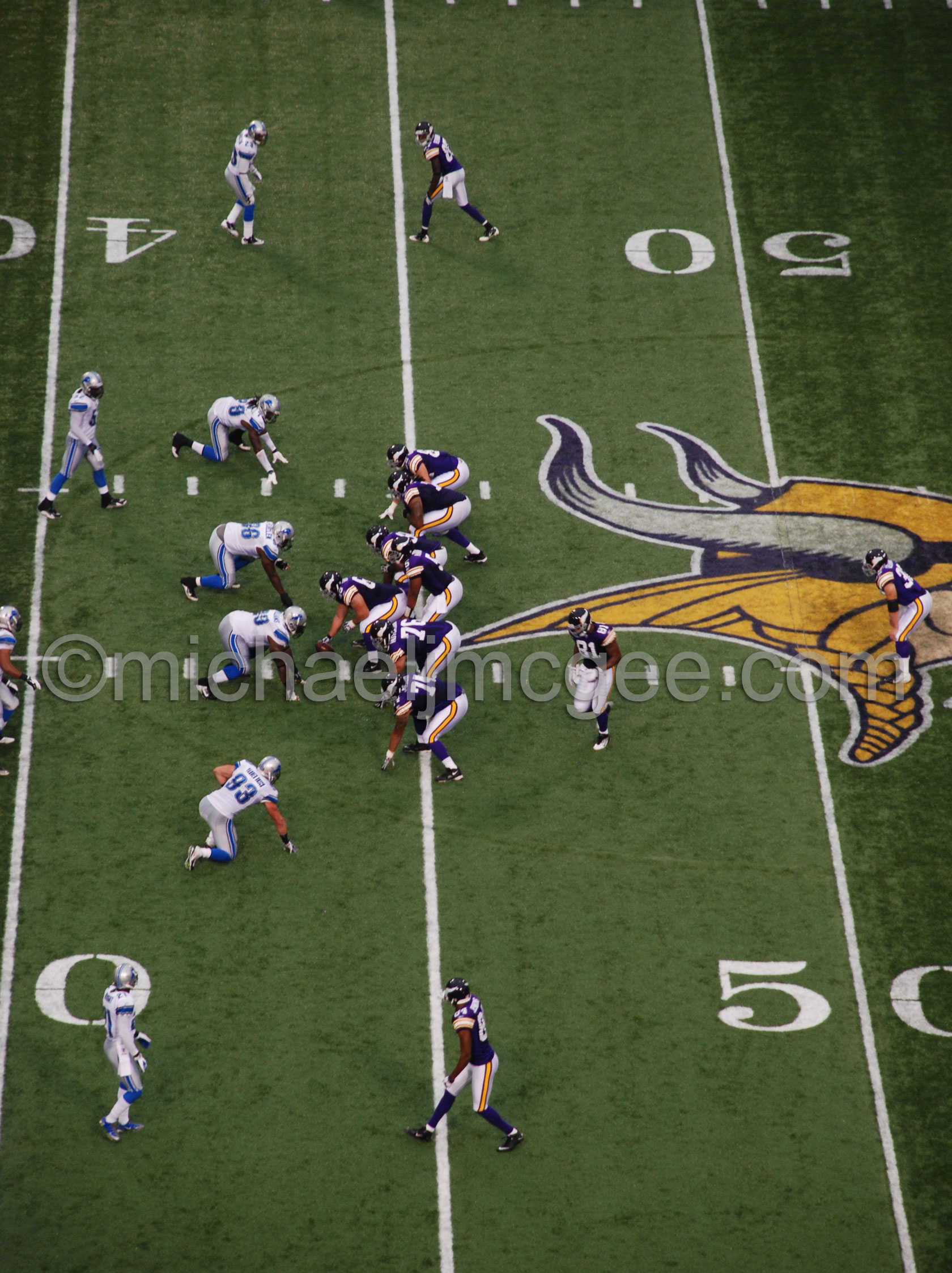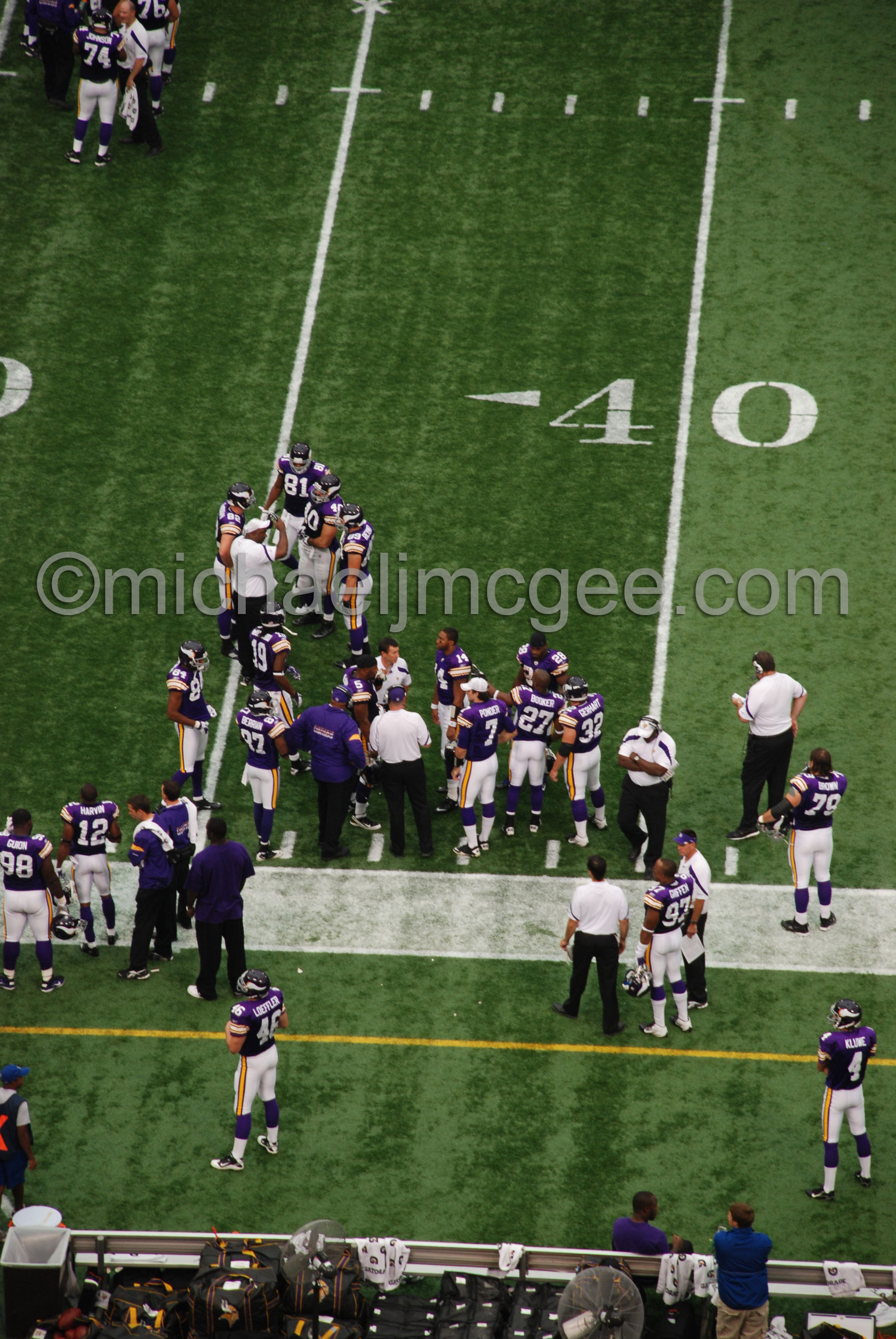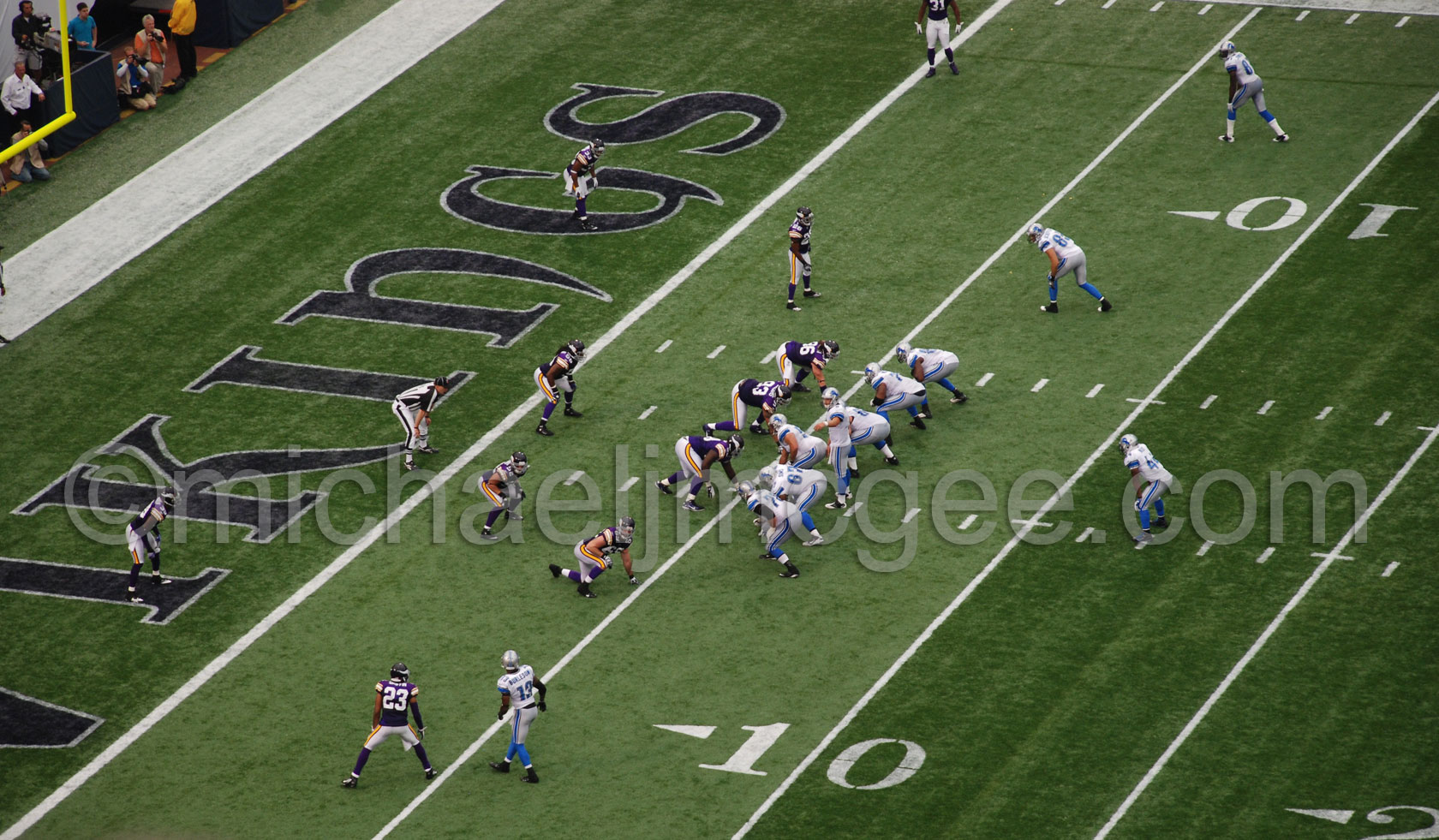 OT Coin Toss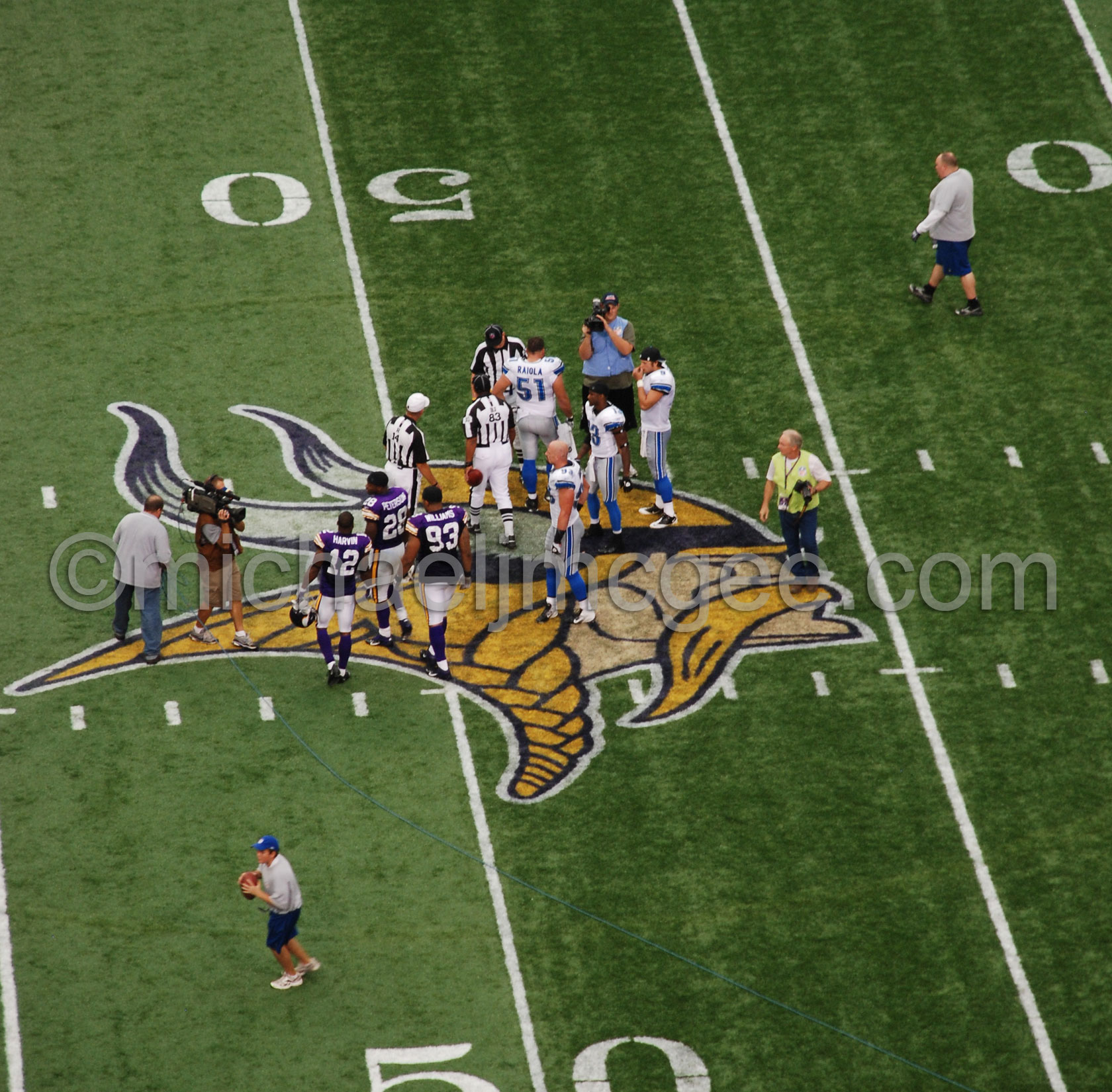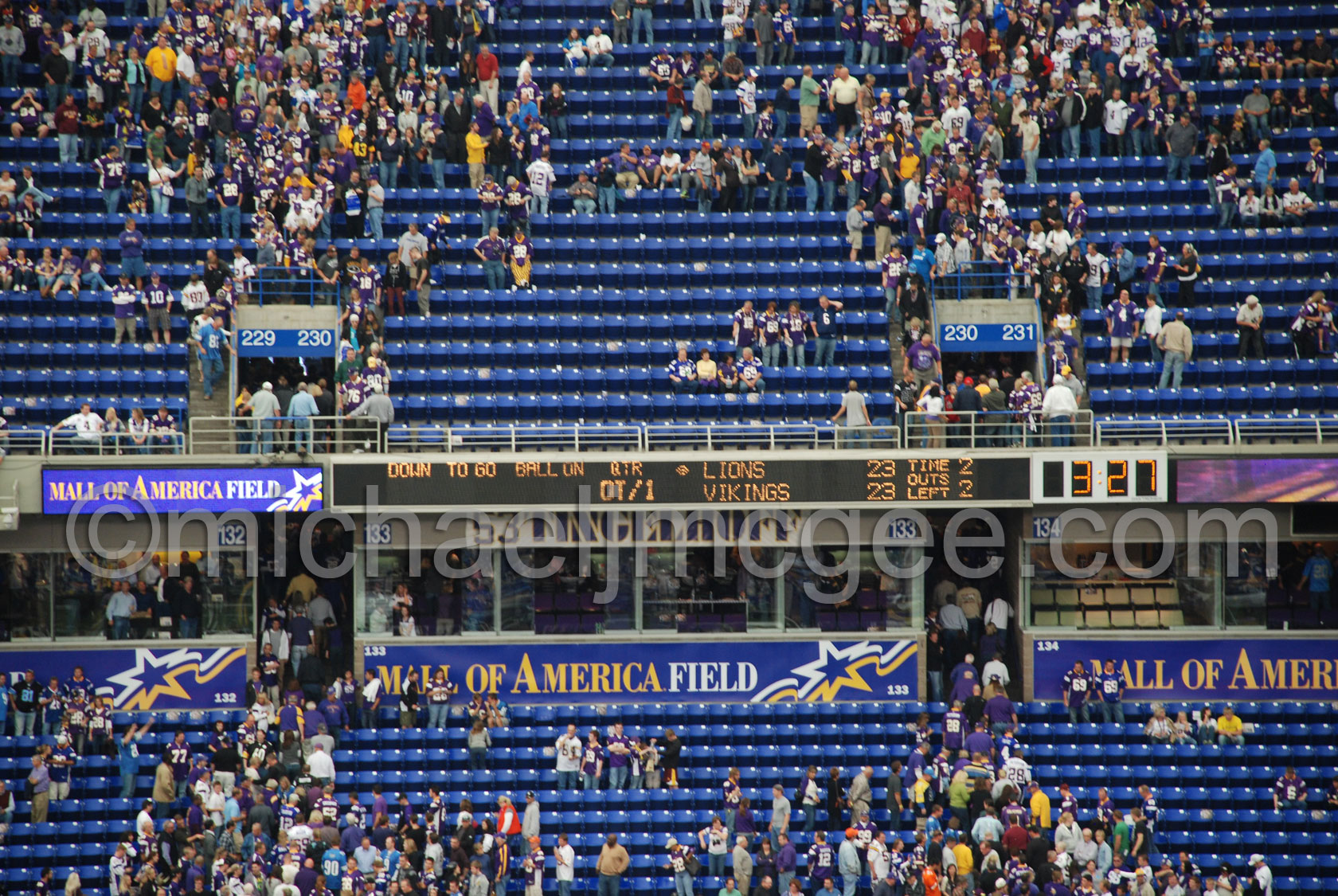 That's a wrap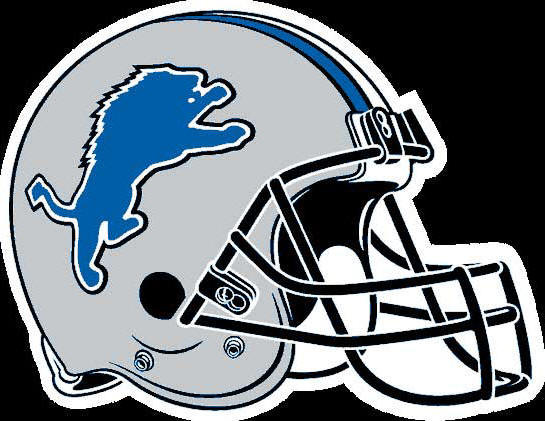 Lions win this one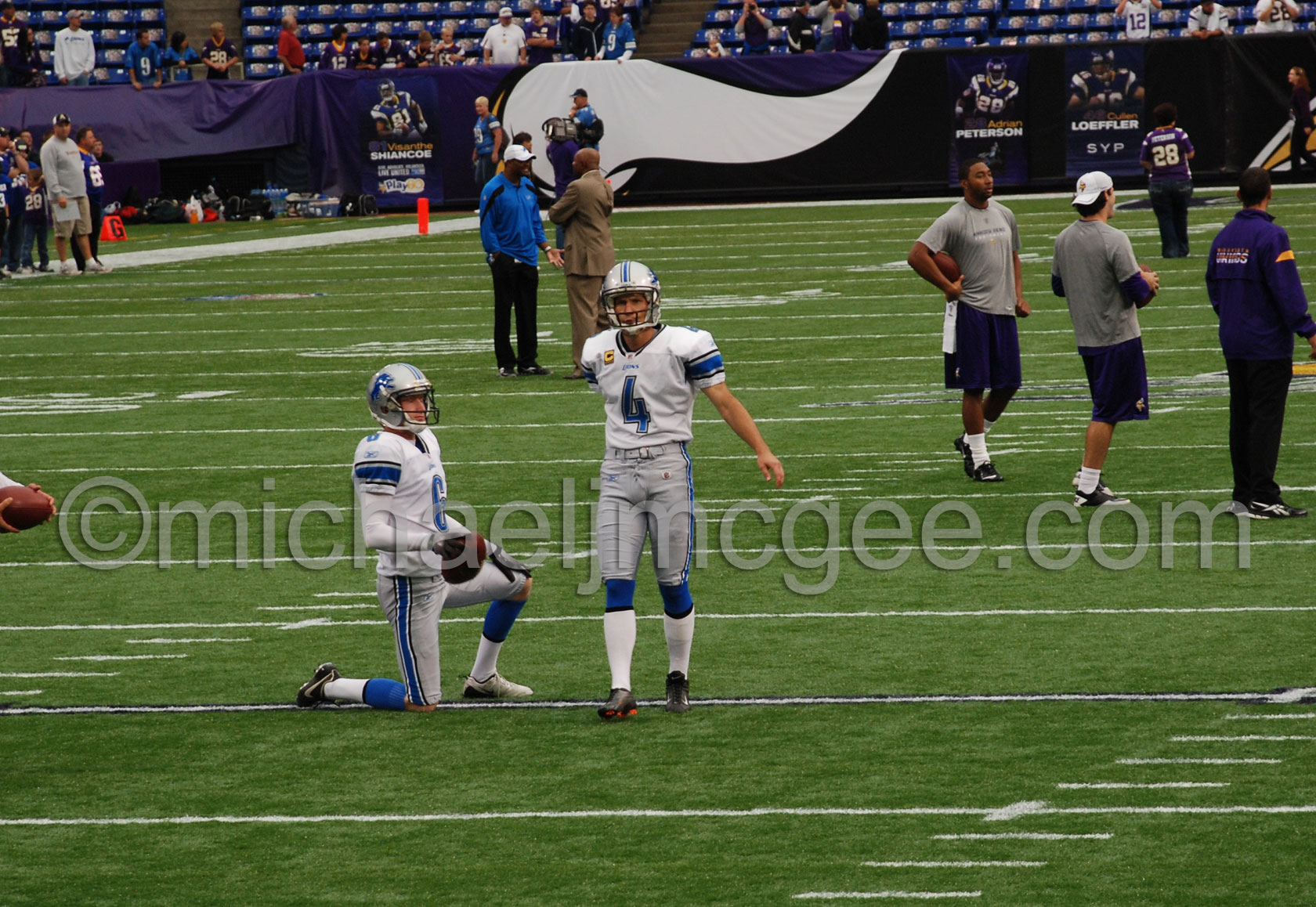 The very good K Jason Hanson warms up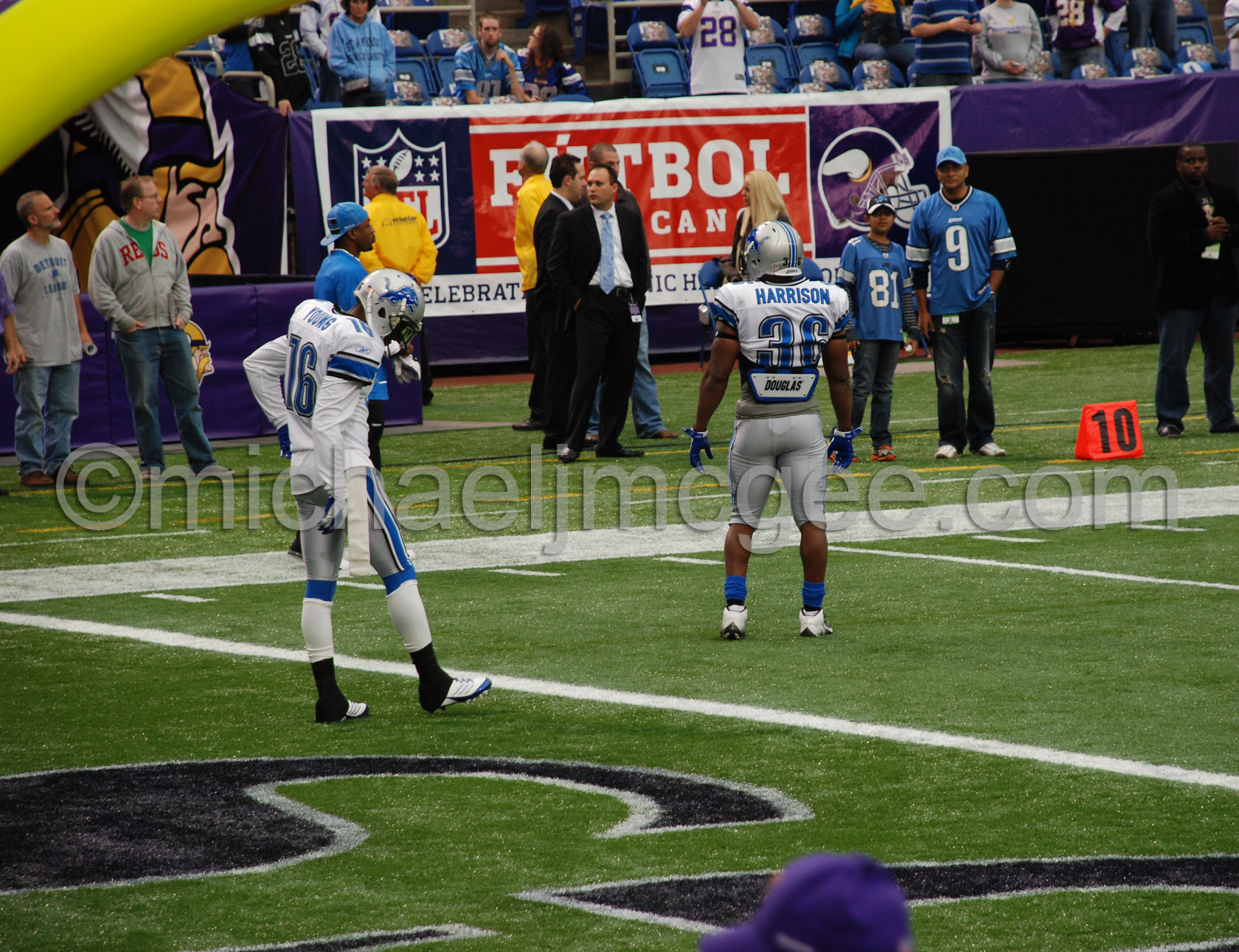 WR Titus Young & RB Jerome Harrison warm up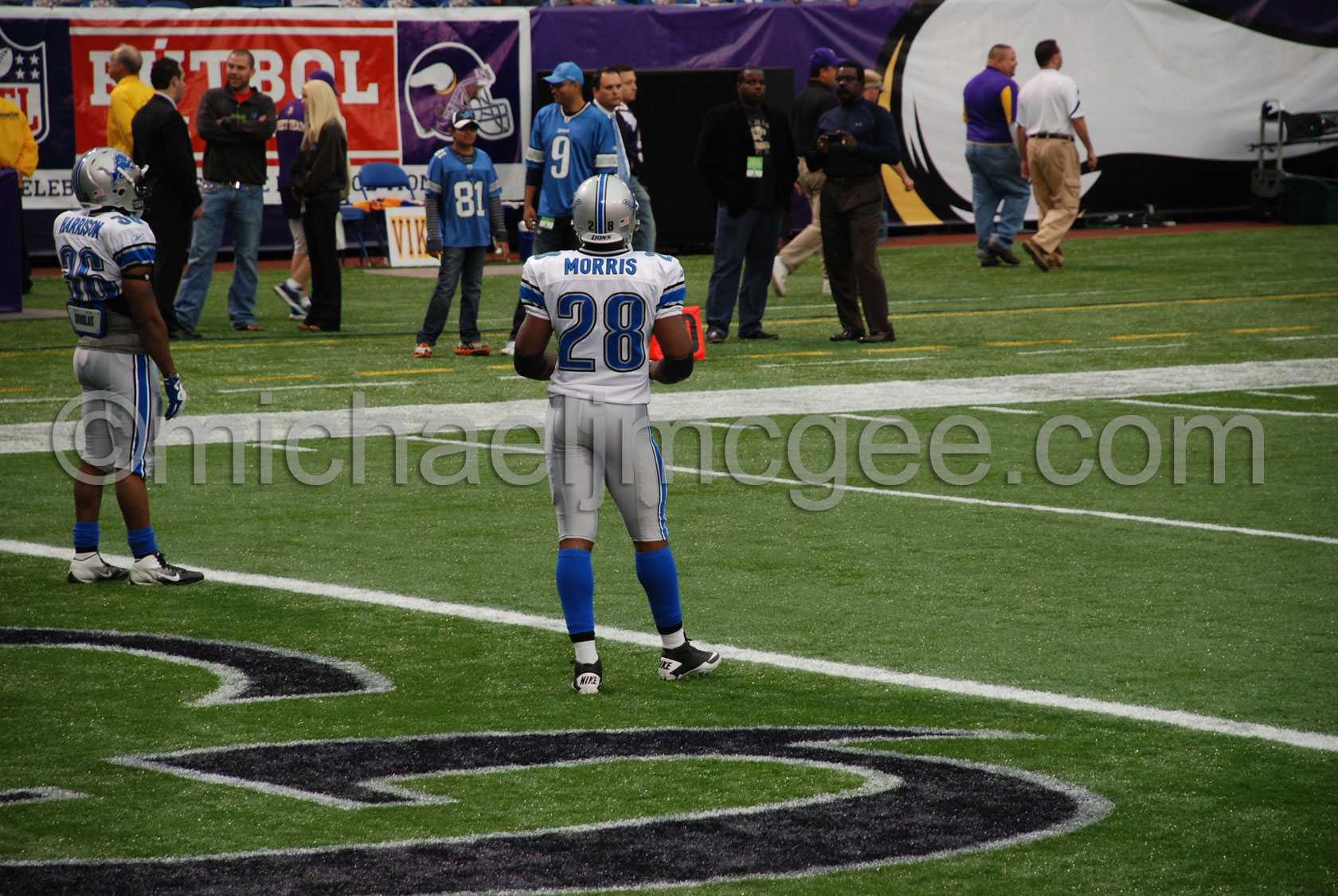 RB Maurice Morris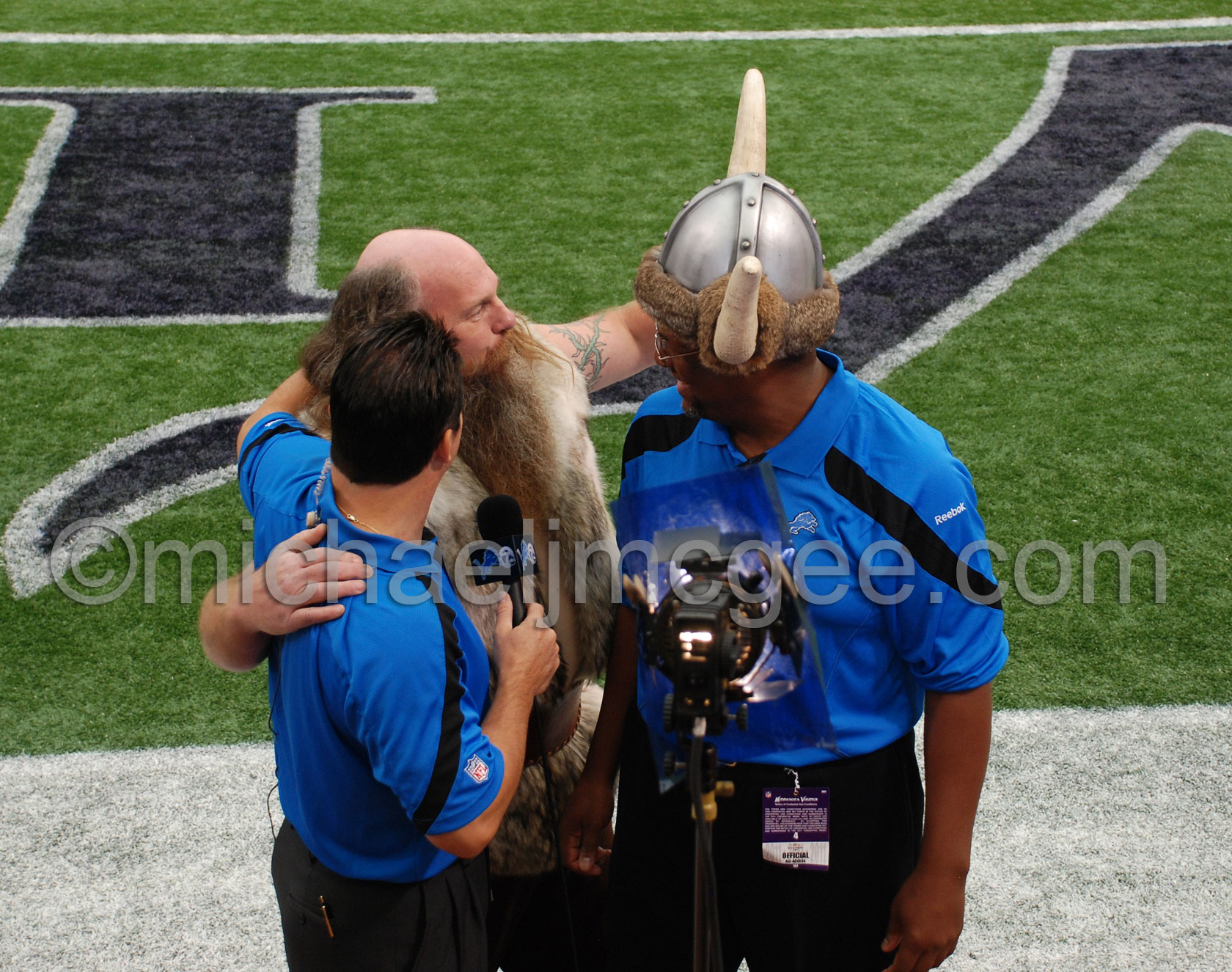 Ragnar joins the Lions broadcast team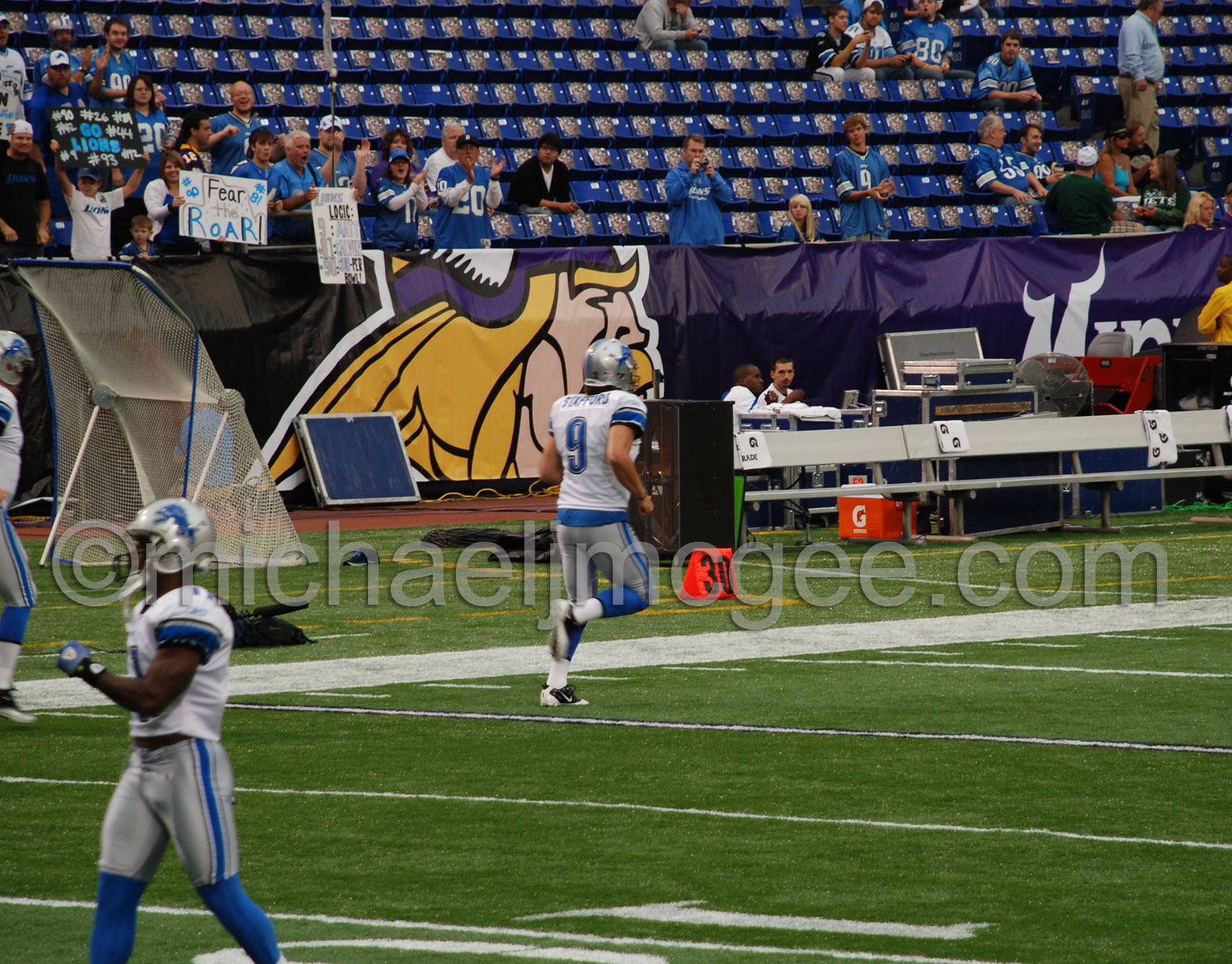 QB Matt Stafford jogs in to pregame warm ups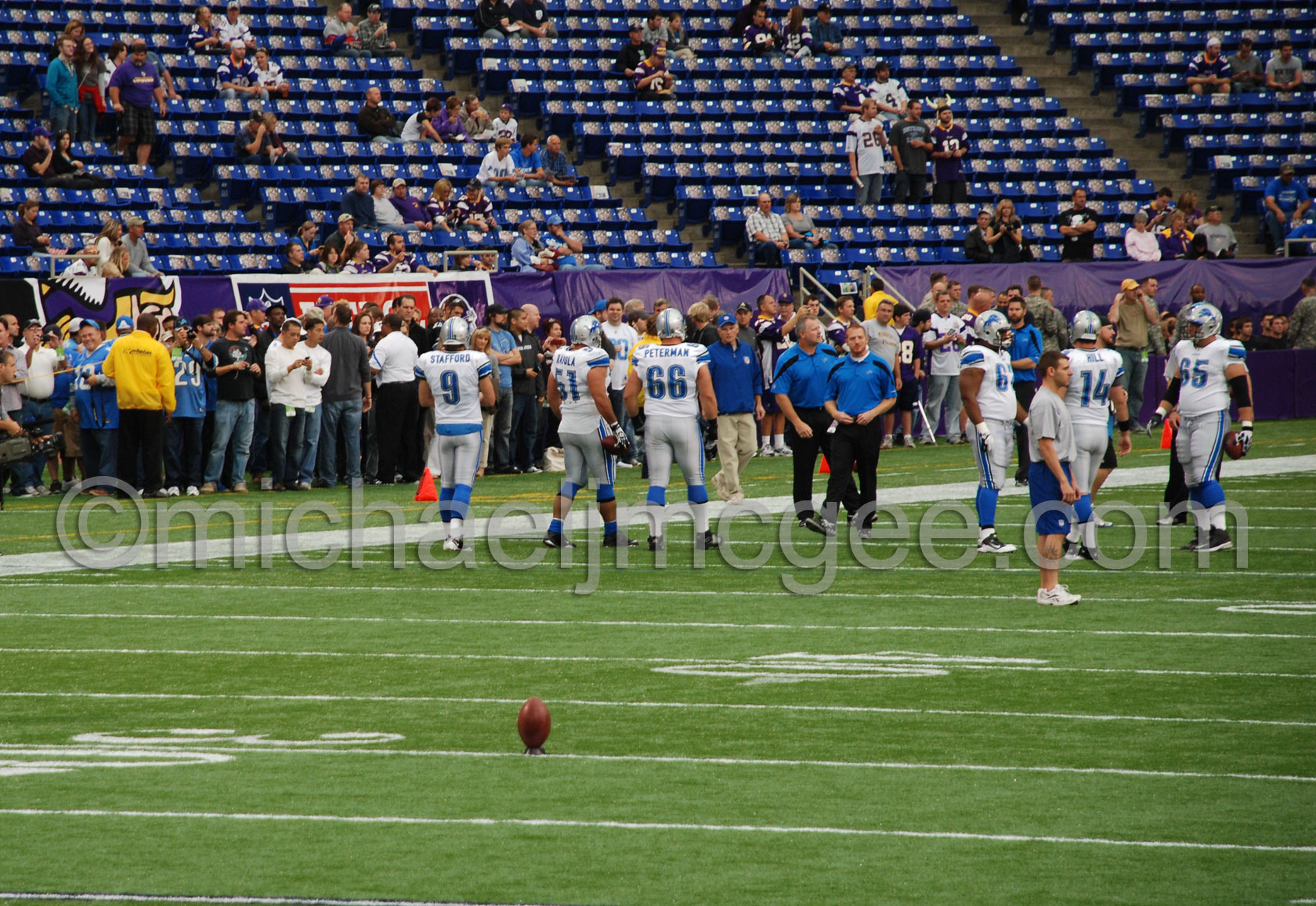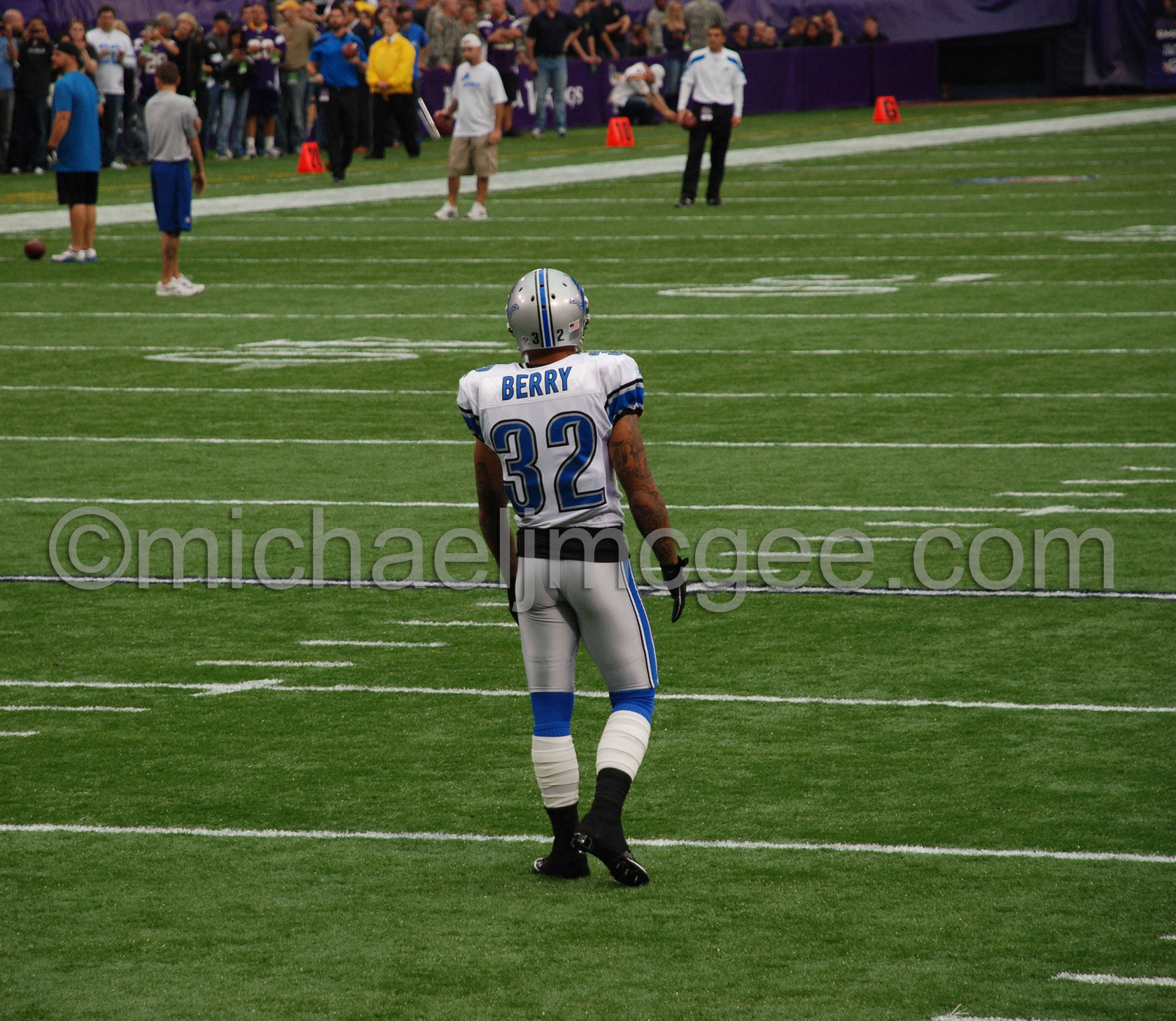 CB Aaron Berry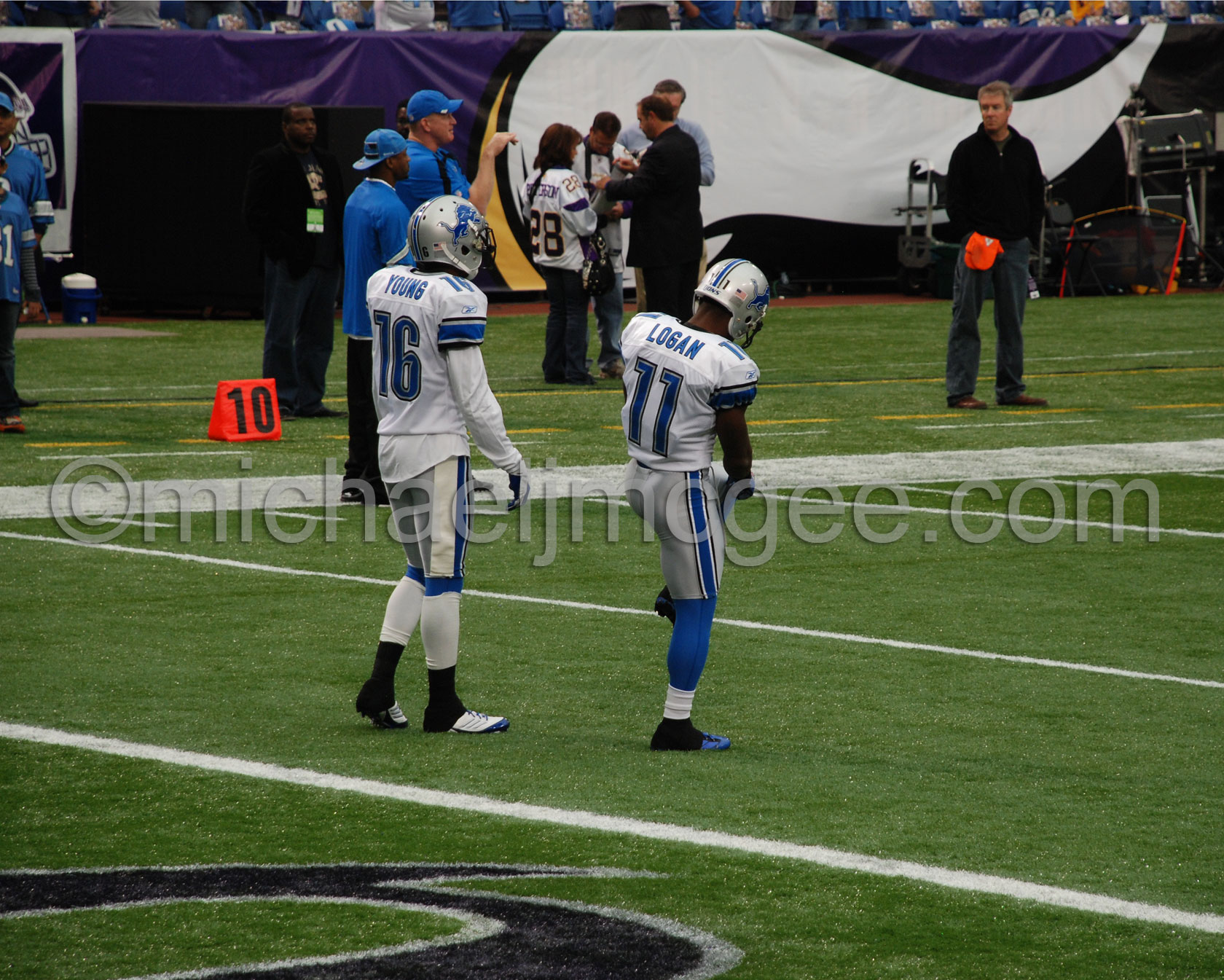 WR Titus Young & WR Stefan Logan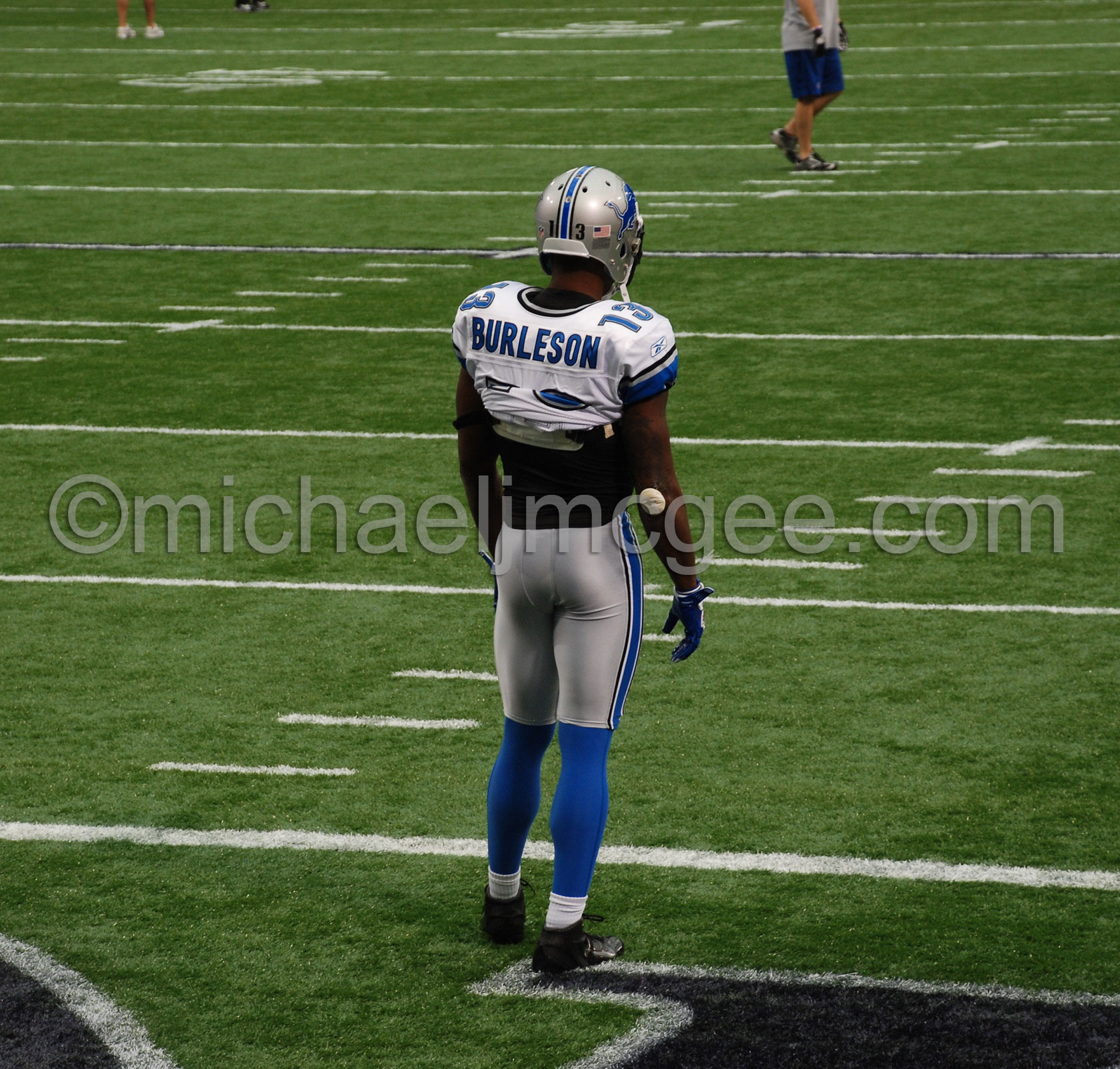 Former Vikings WR Nate Burleson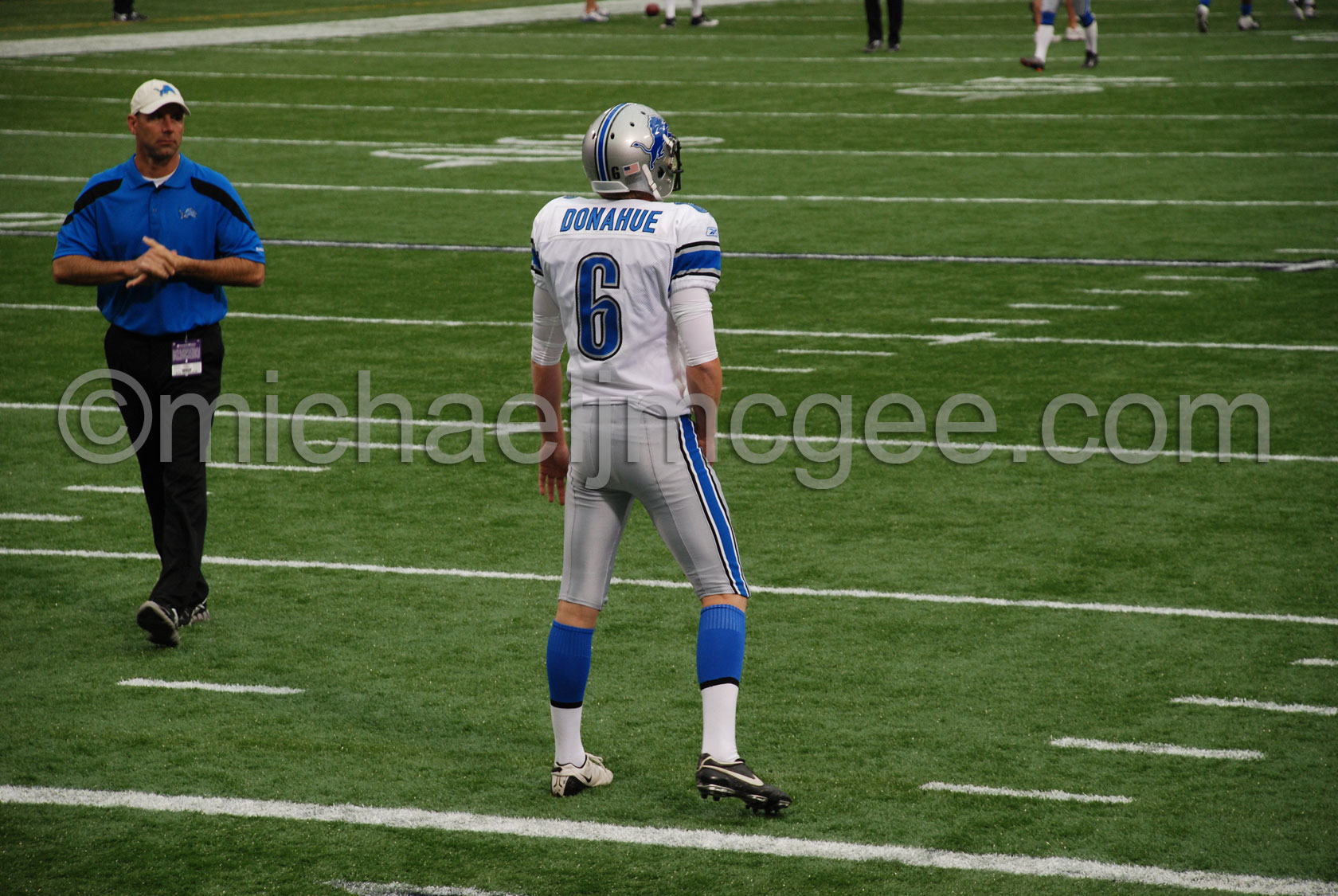 P Ryan Donahue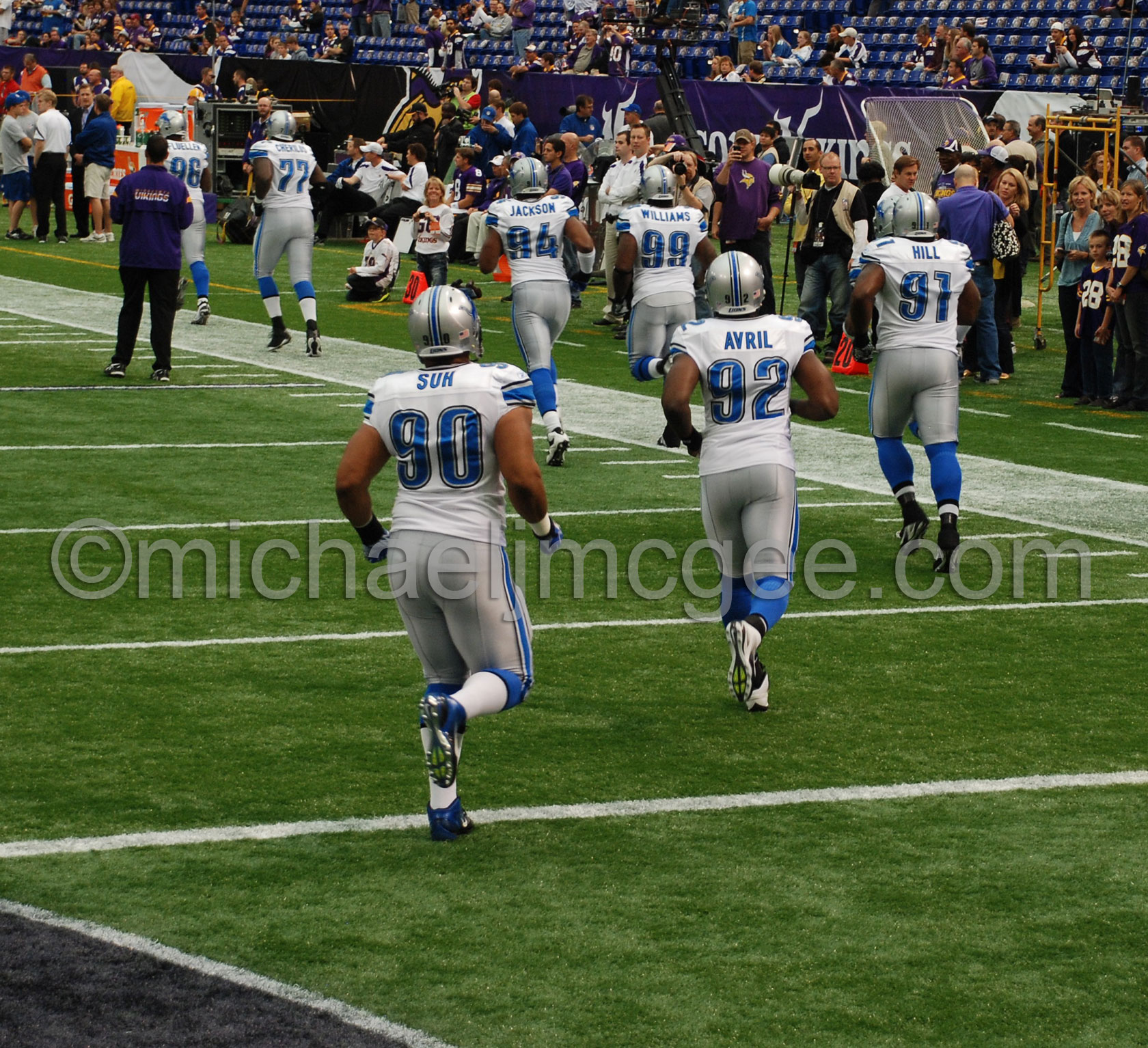 Former Husker & DT Stud Ndamukong Suh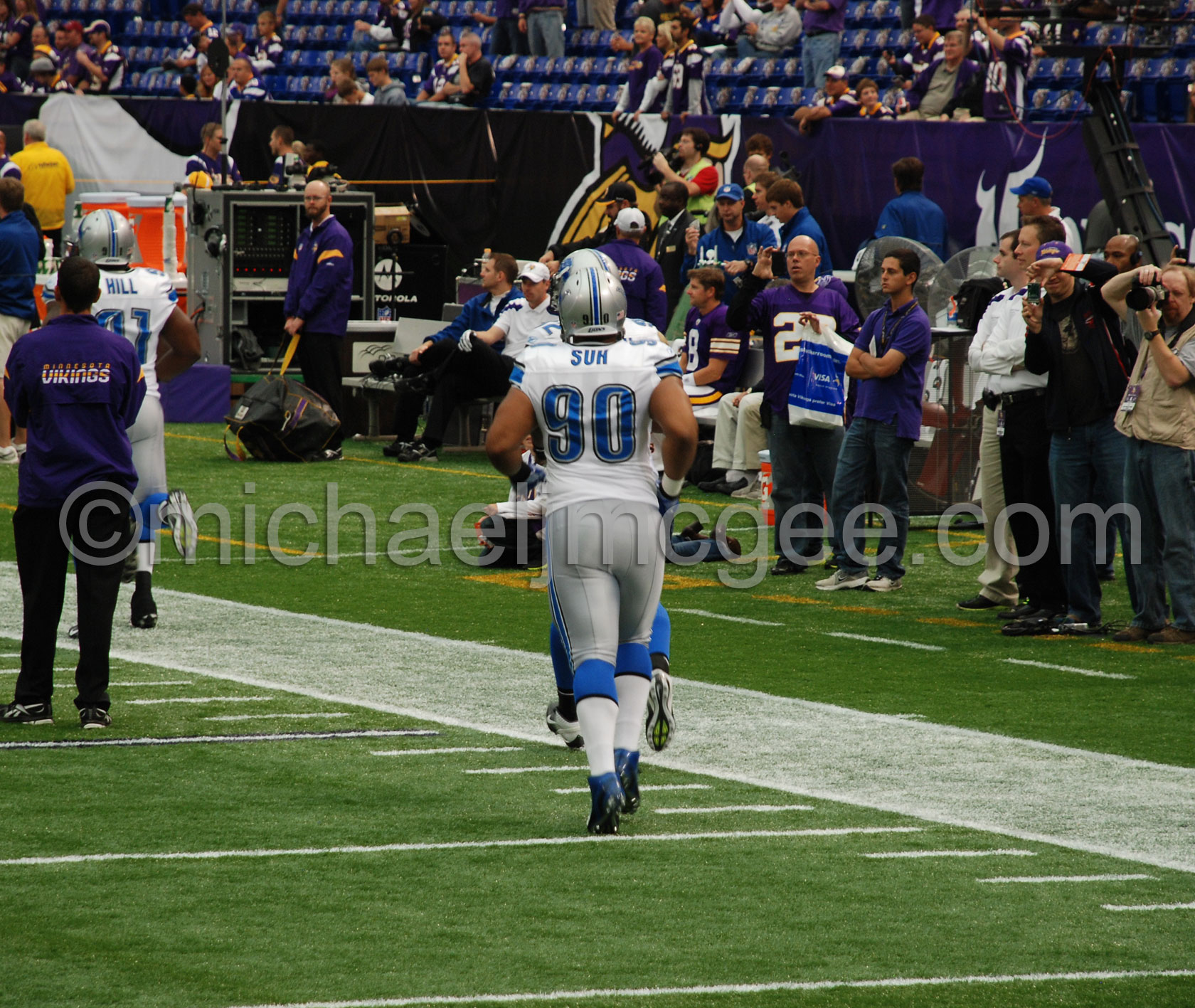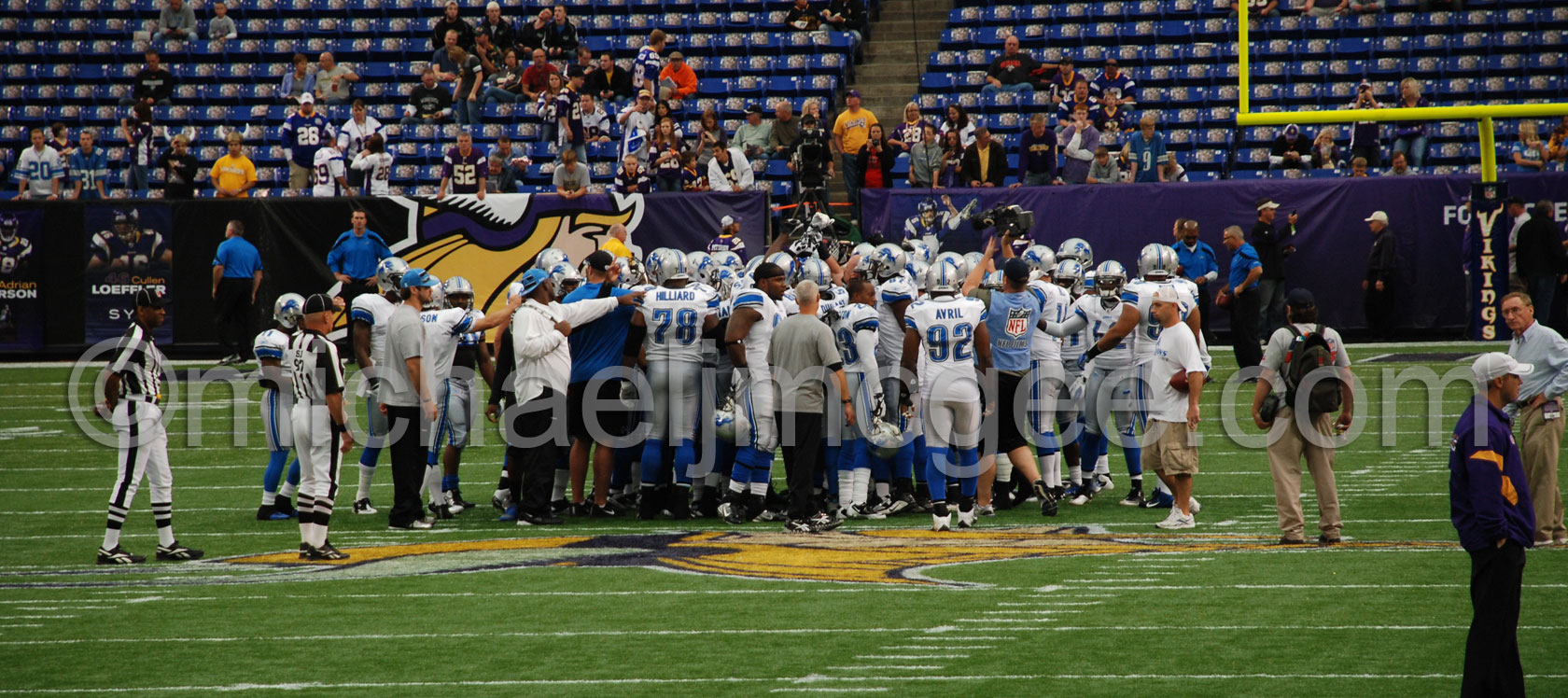 DE Kyle Vanden Bosch (Center)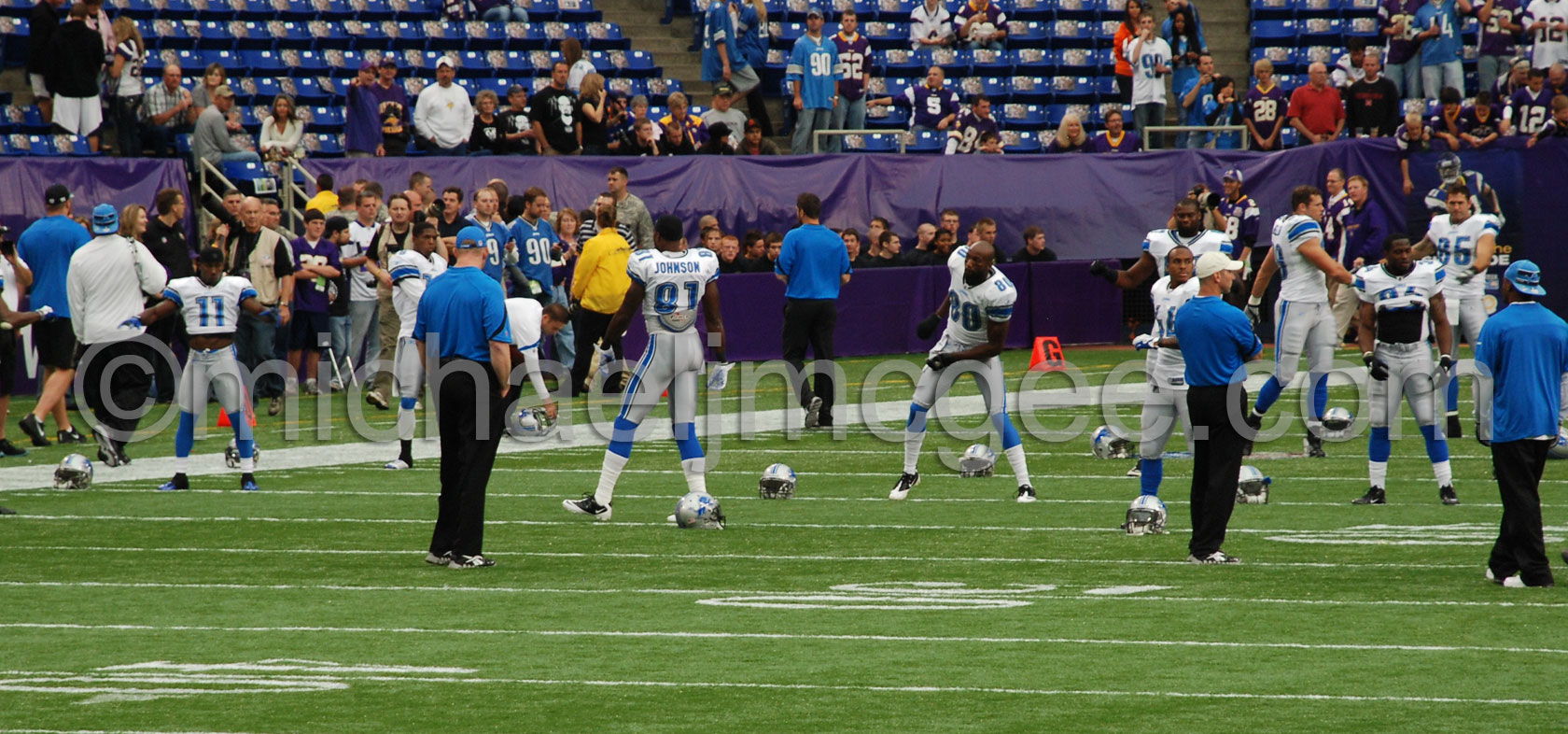 The Great WR Calvin " Megatron" Johnson warms up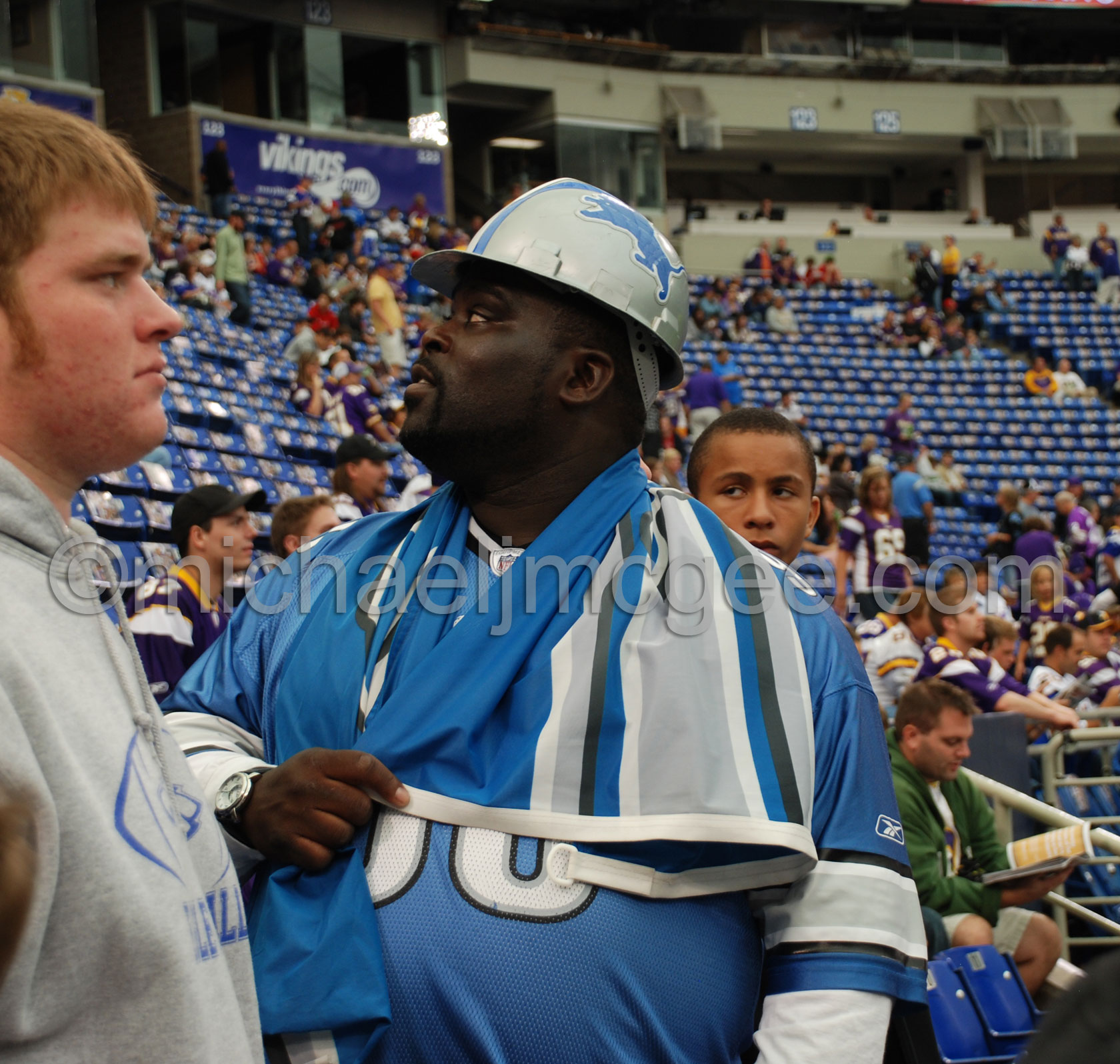 Rube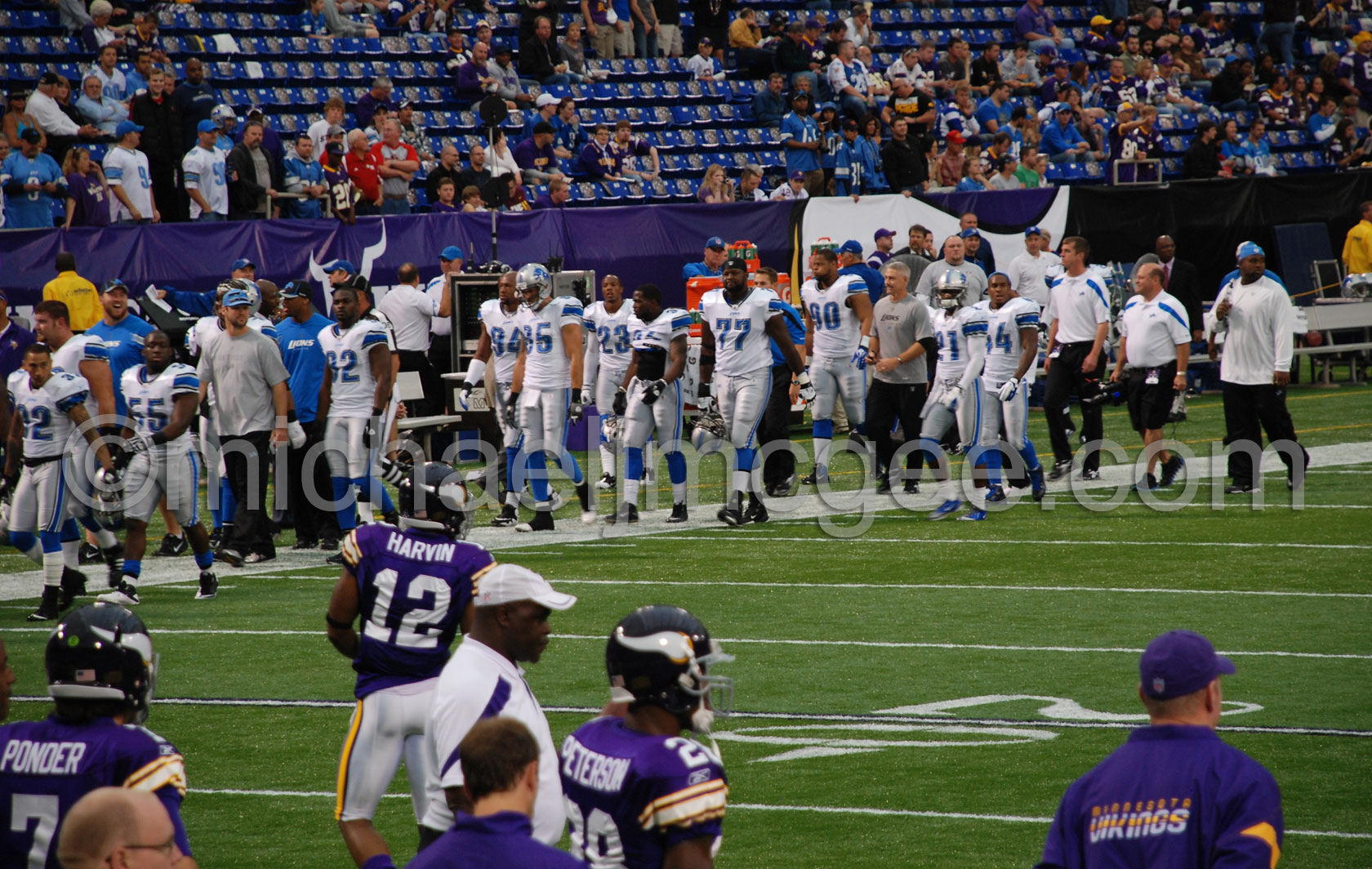 Boo Hiss!!