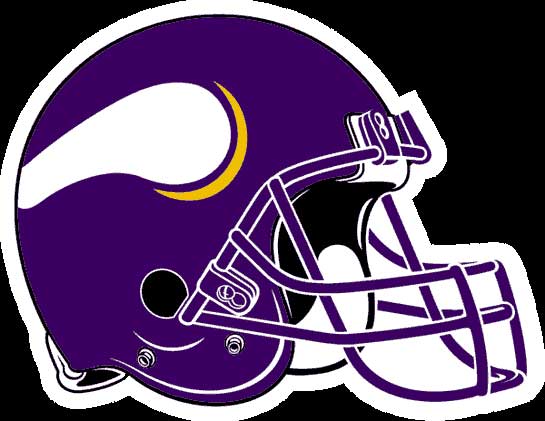 Vikings @ Buccaneers 10/13/96 Vikings 13 Buccaneers 24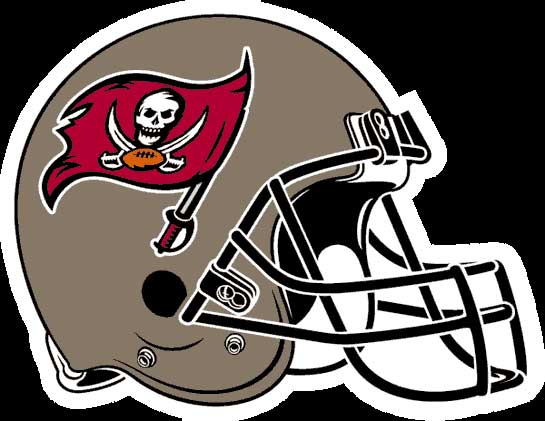 Fourth and final trip to Tampa to see the Vikes before I moved to Colorado.
Vikings didn't do to well this time. Great weather and time on this final trip!
Tailgating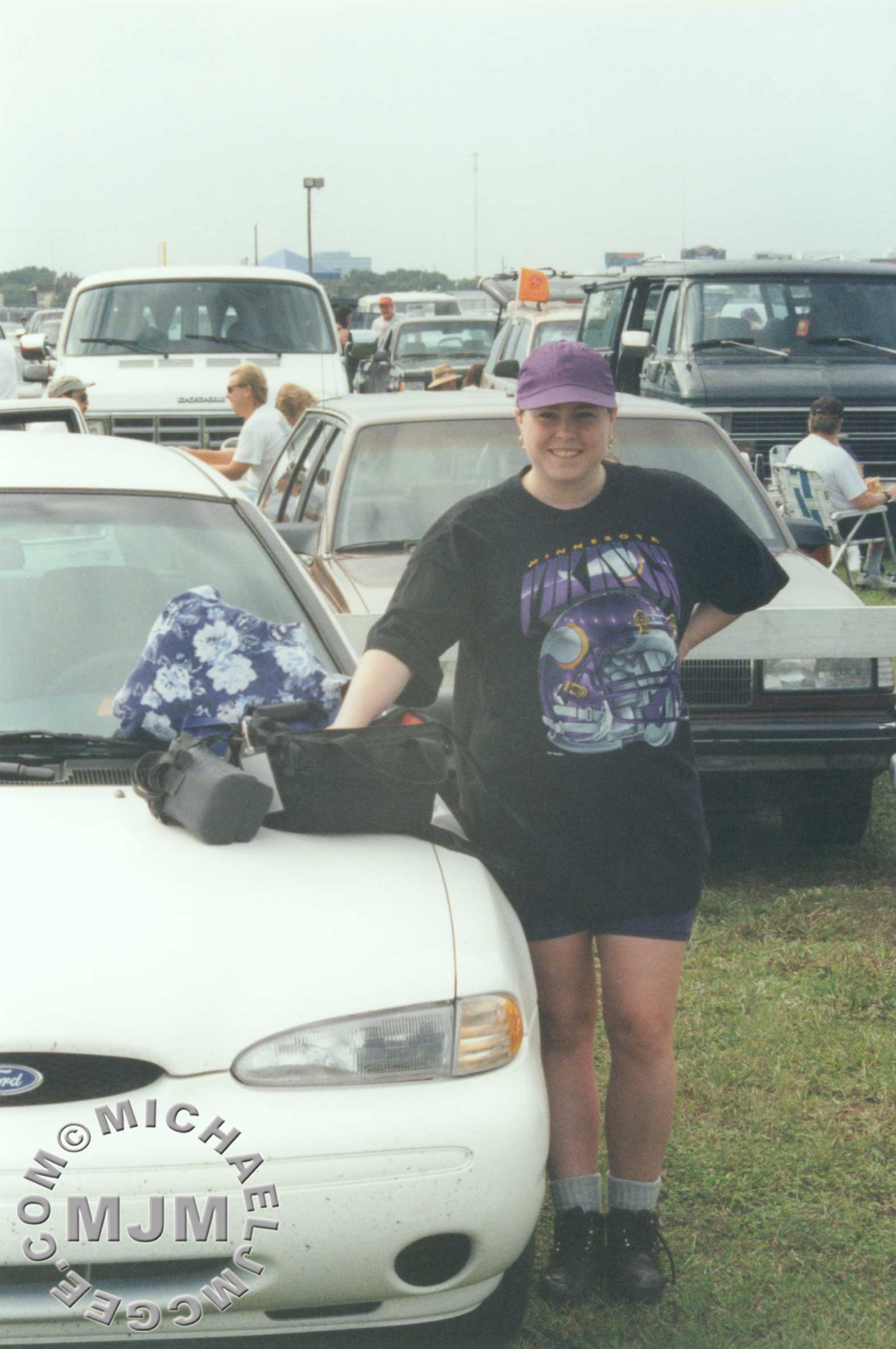 Arriving at the parking lot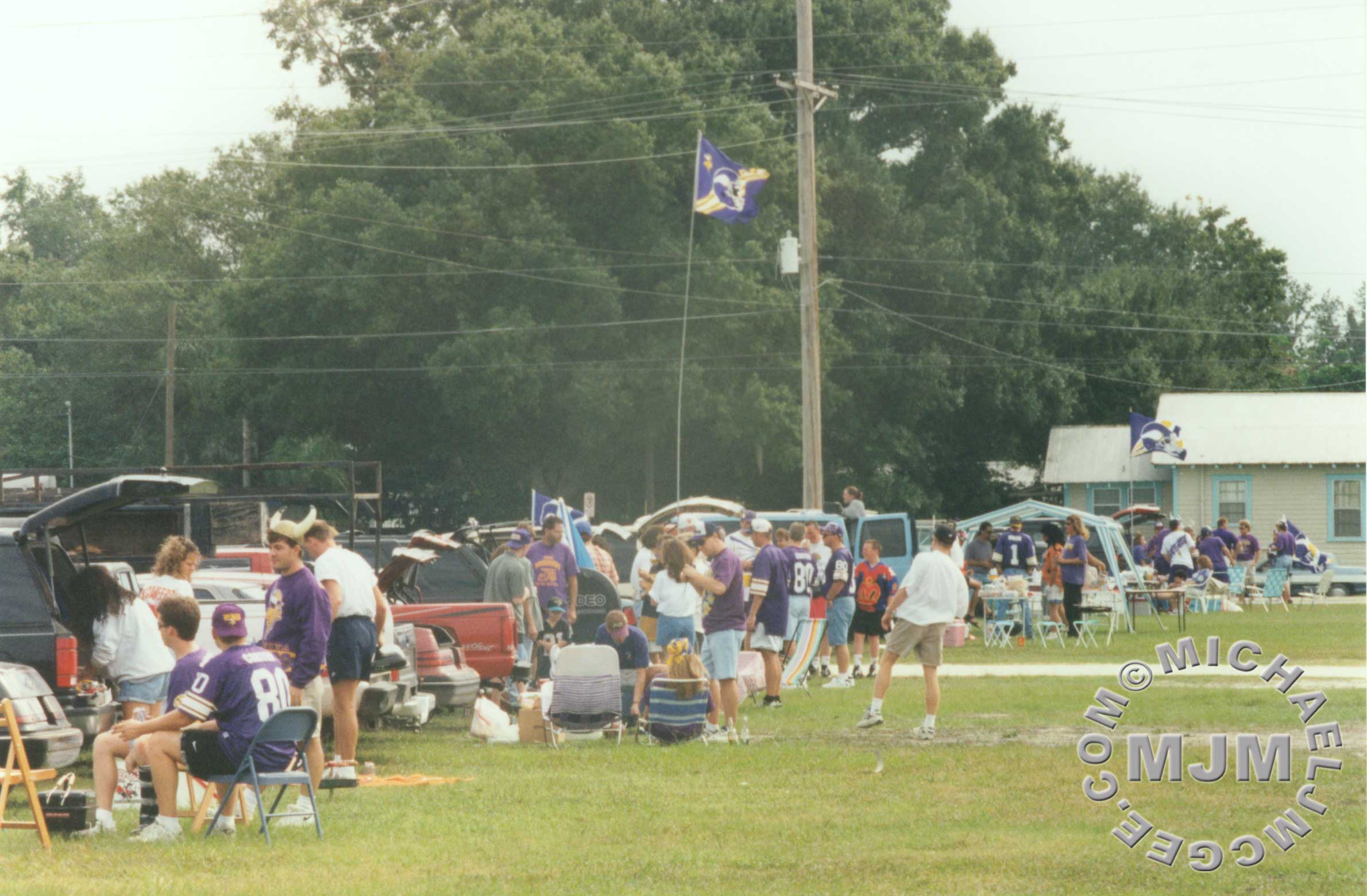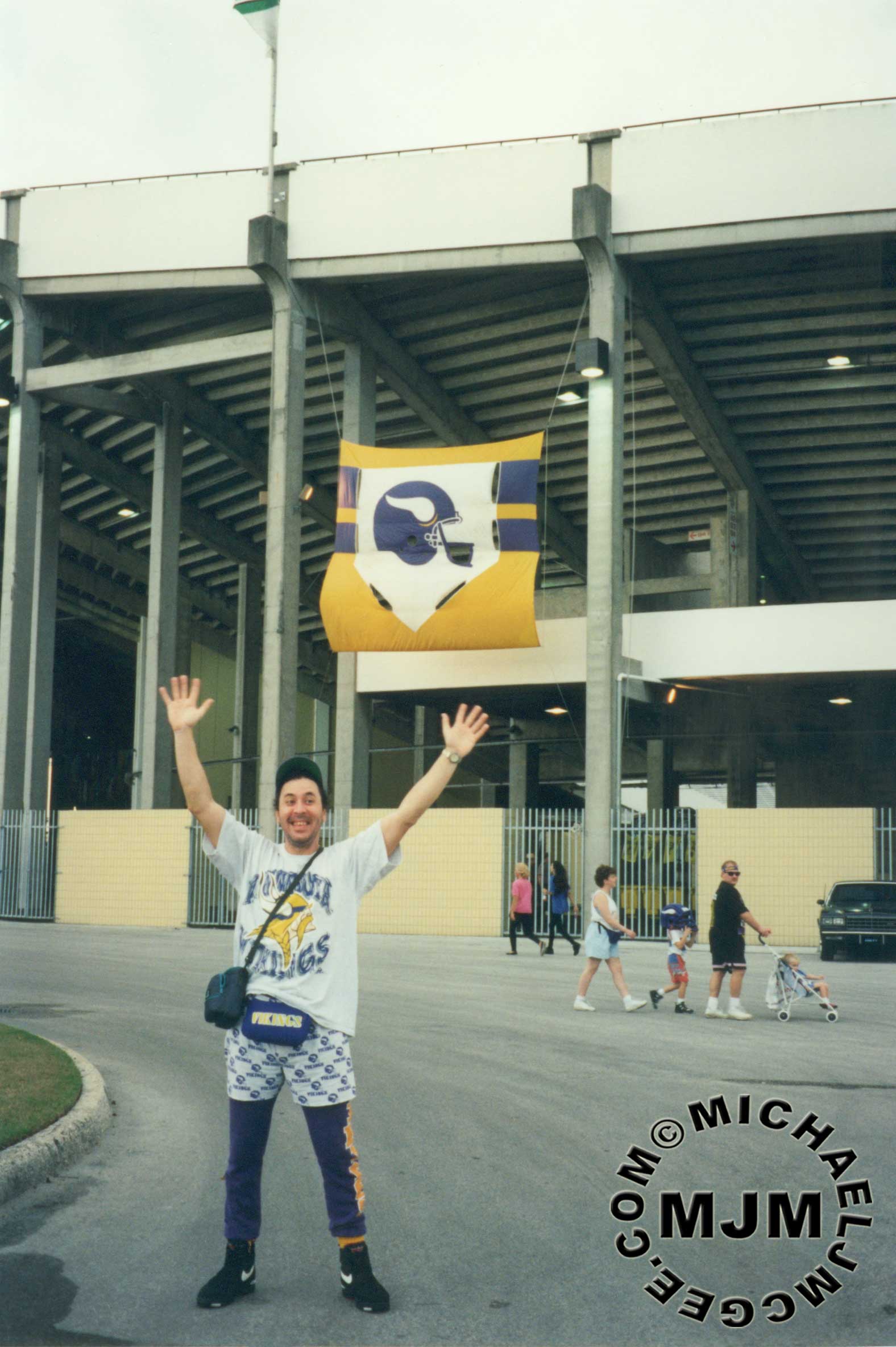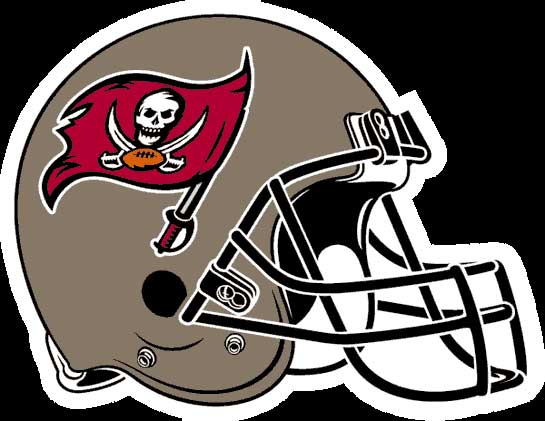 Inside the Sombrero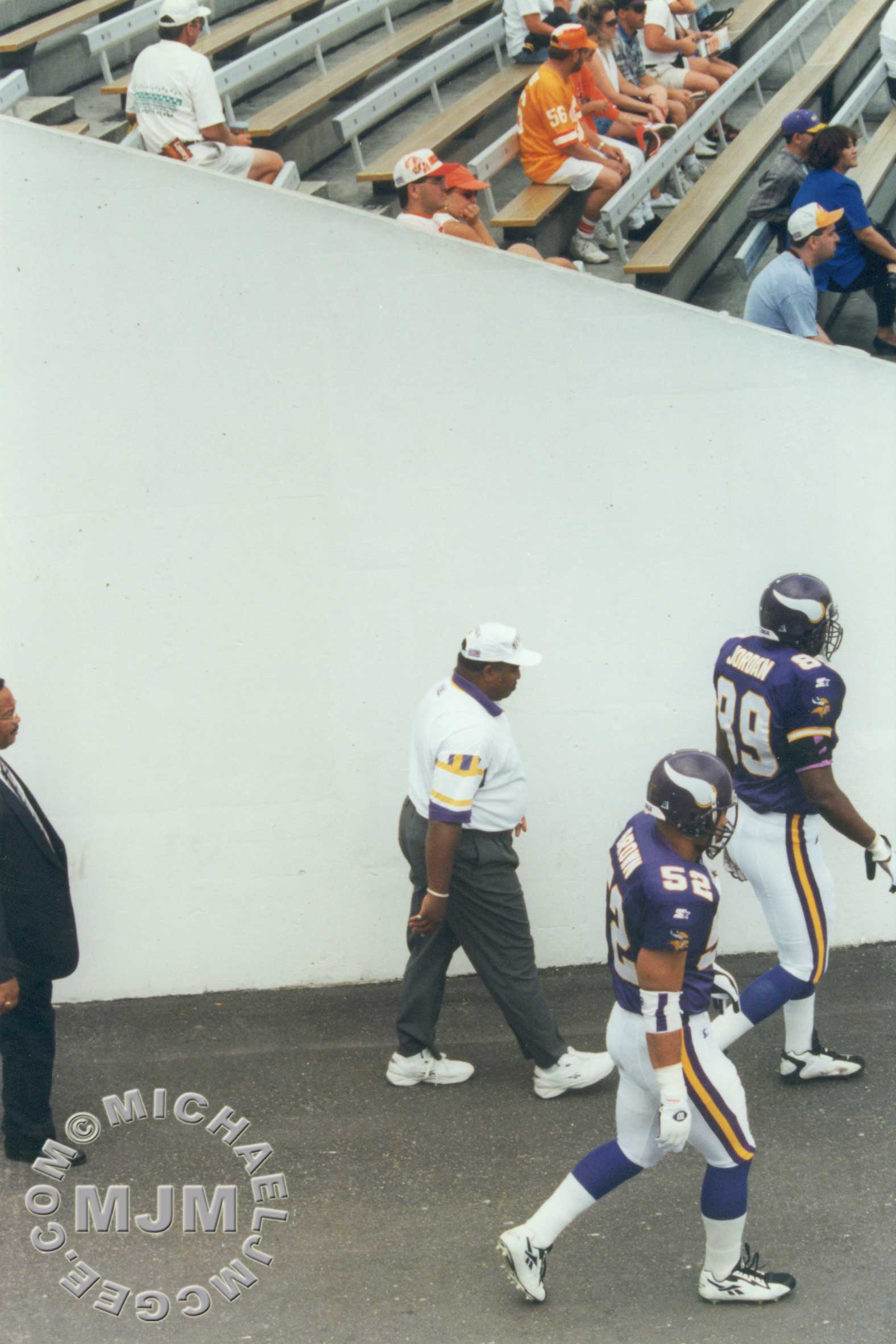 Head coach Dennis Green arrives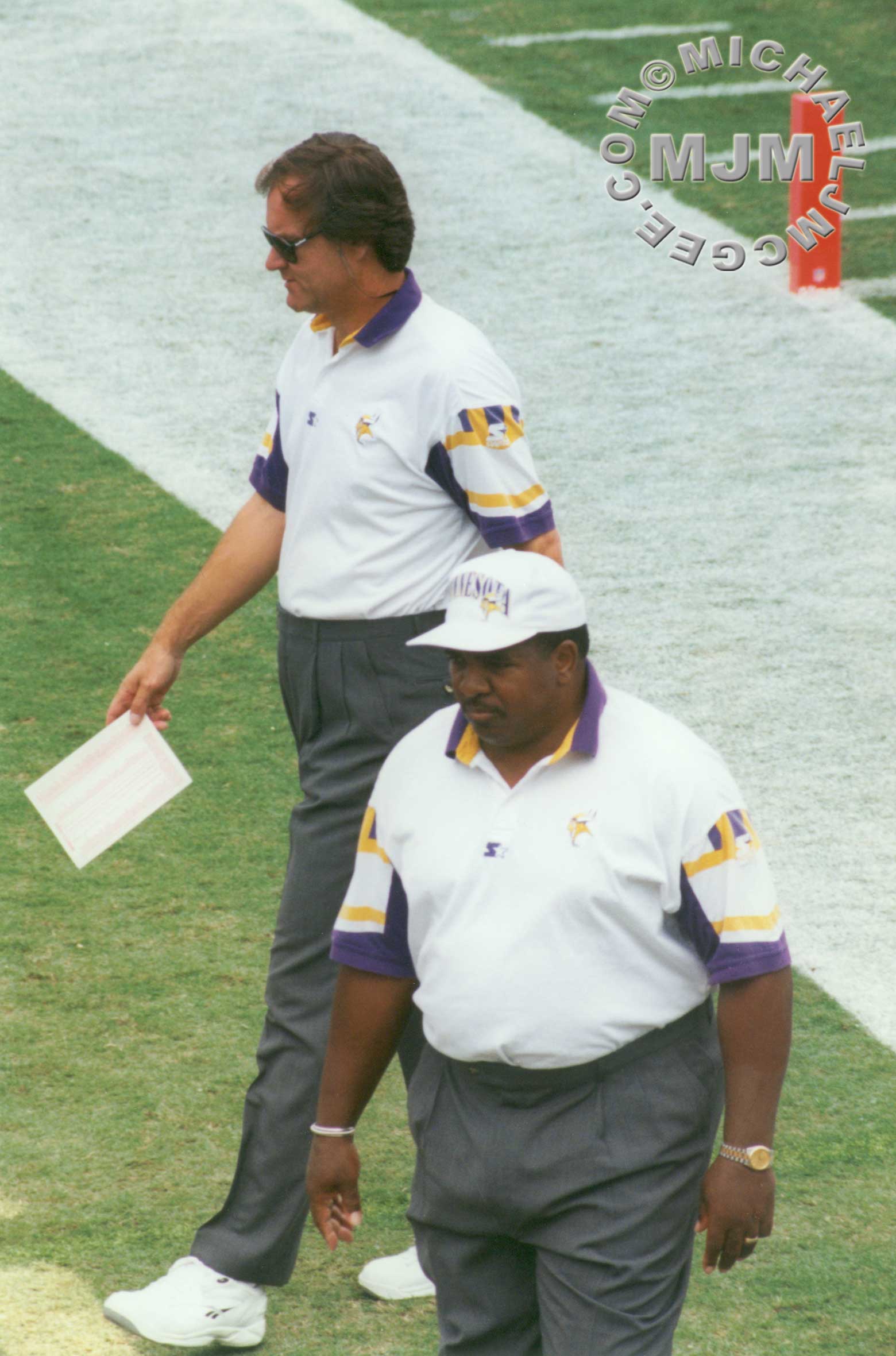 Offensive coordinator Brian Billick & Denny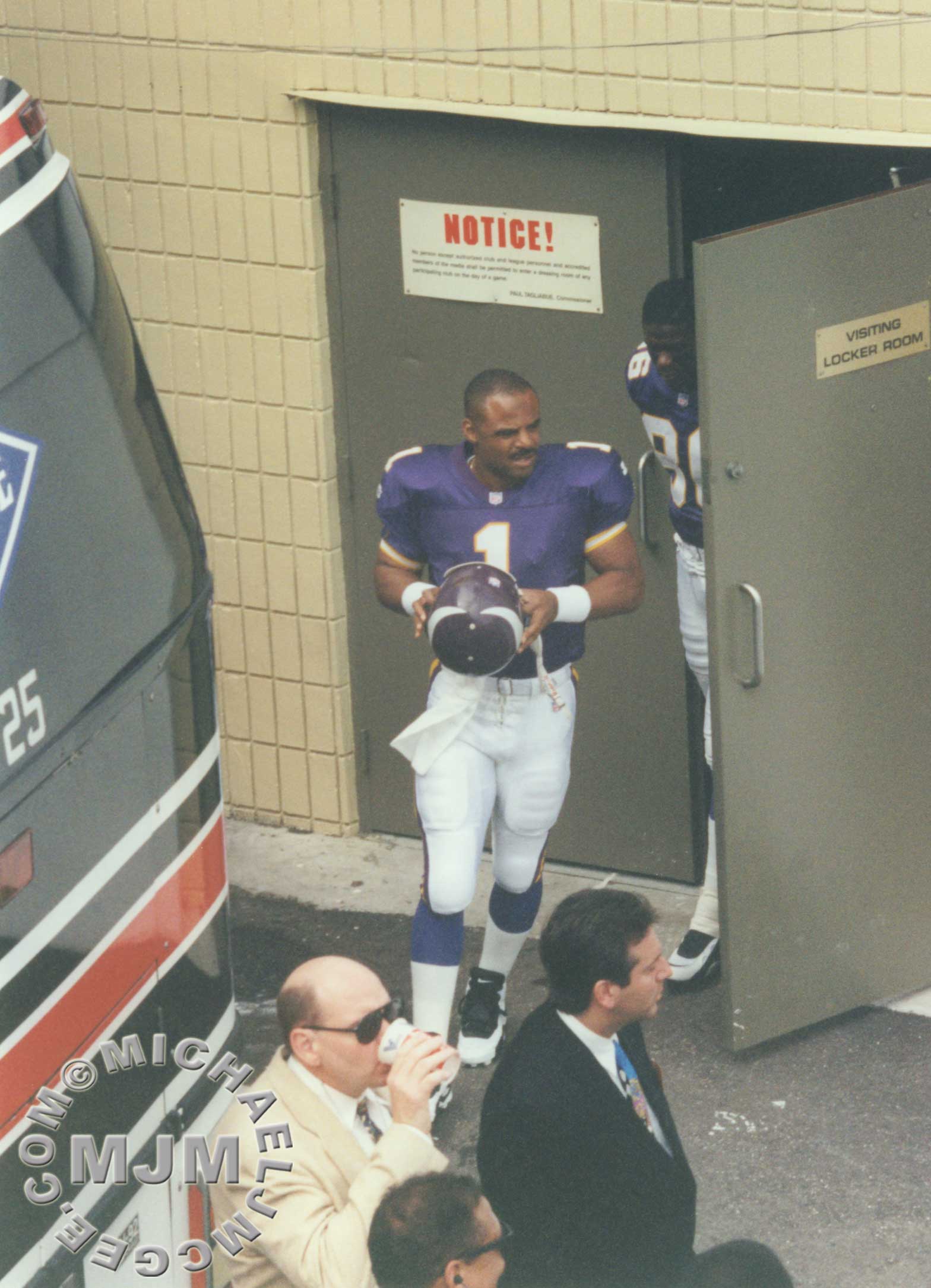 QB Warren Moon comes out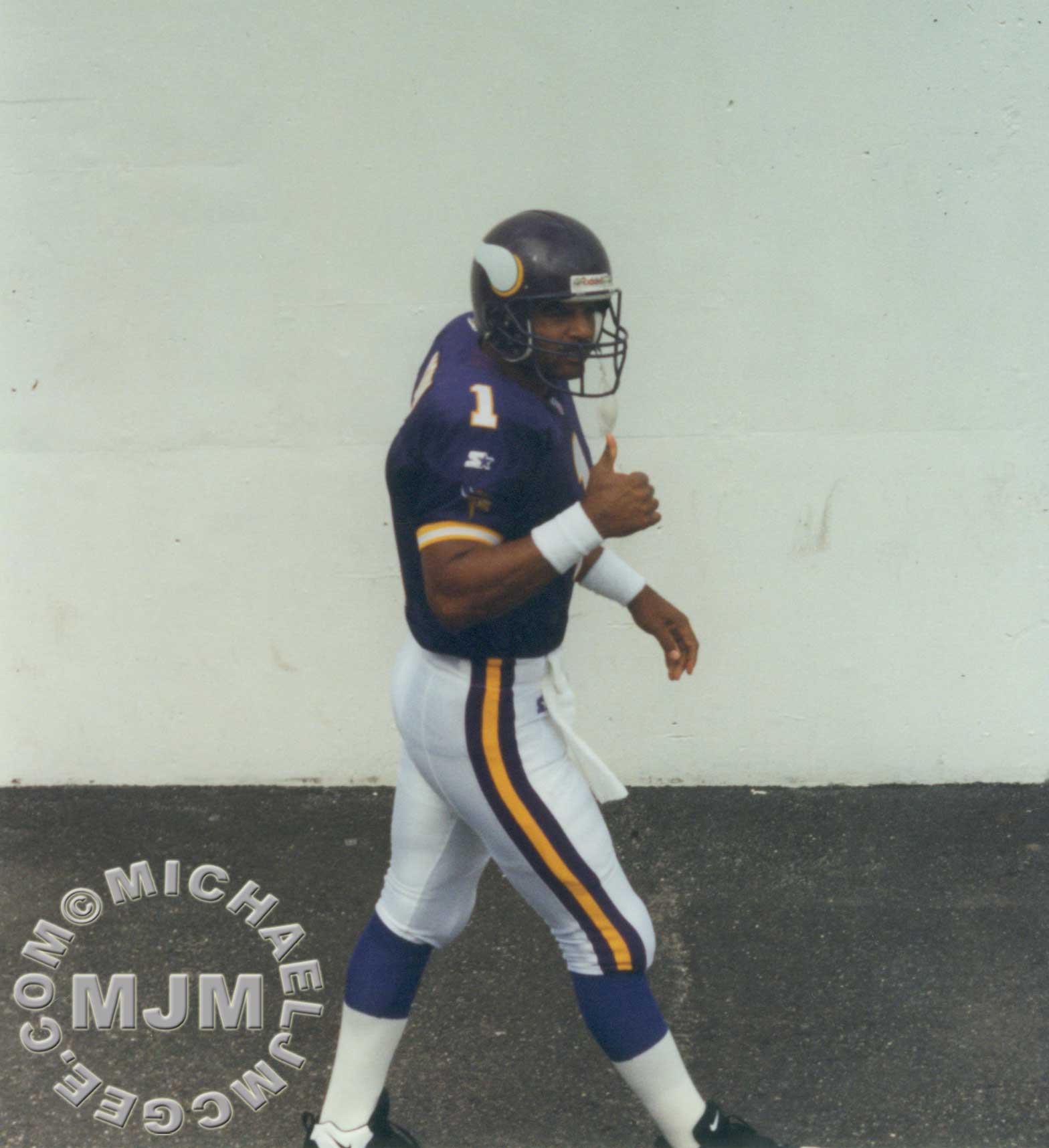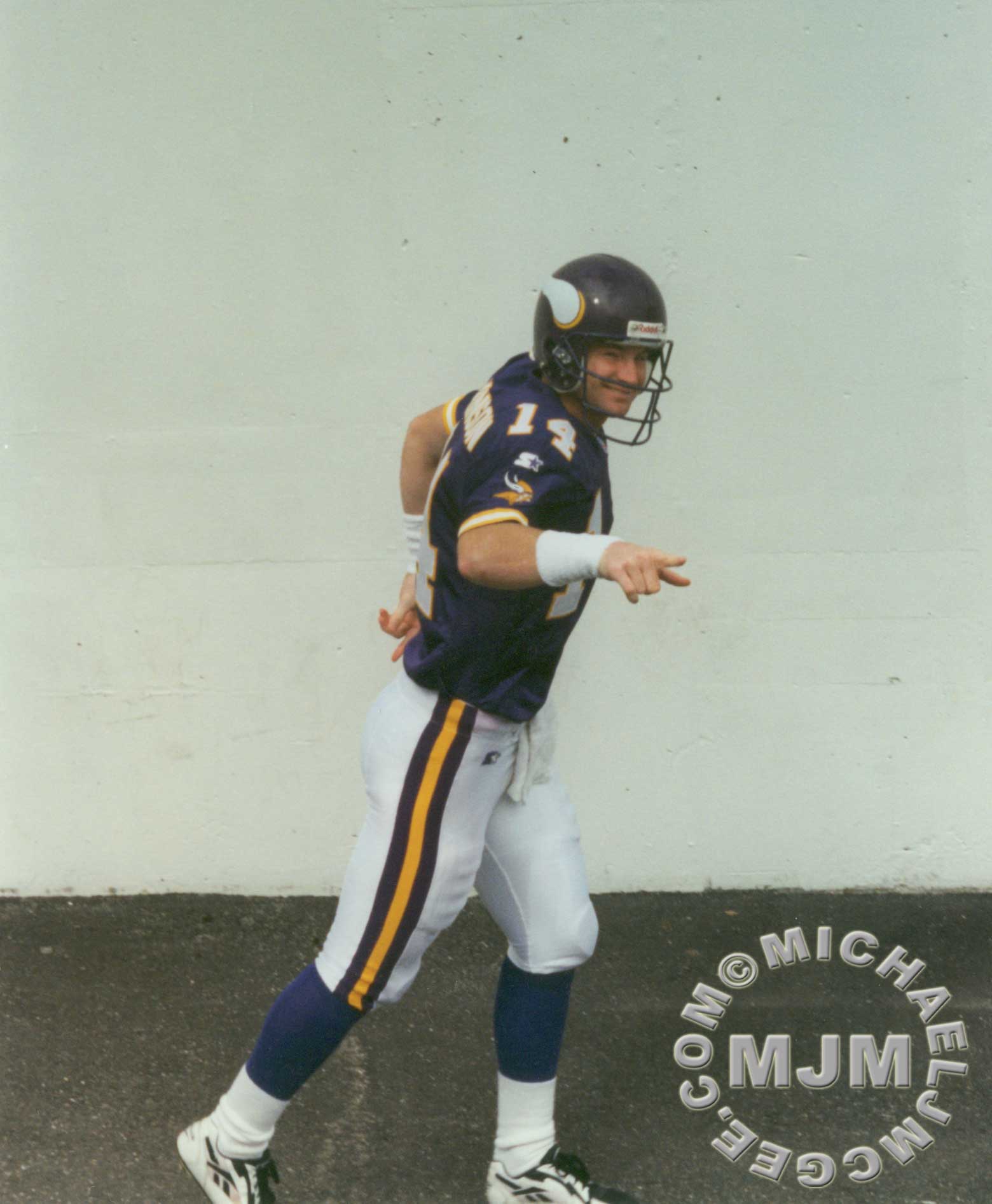 QB Brad Johnson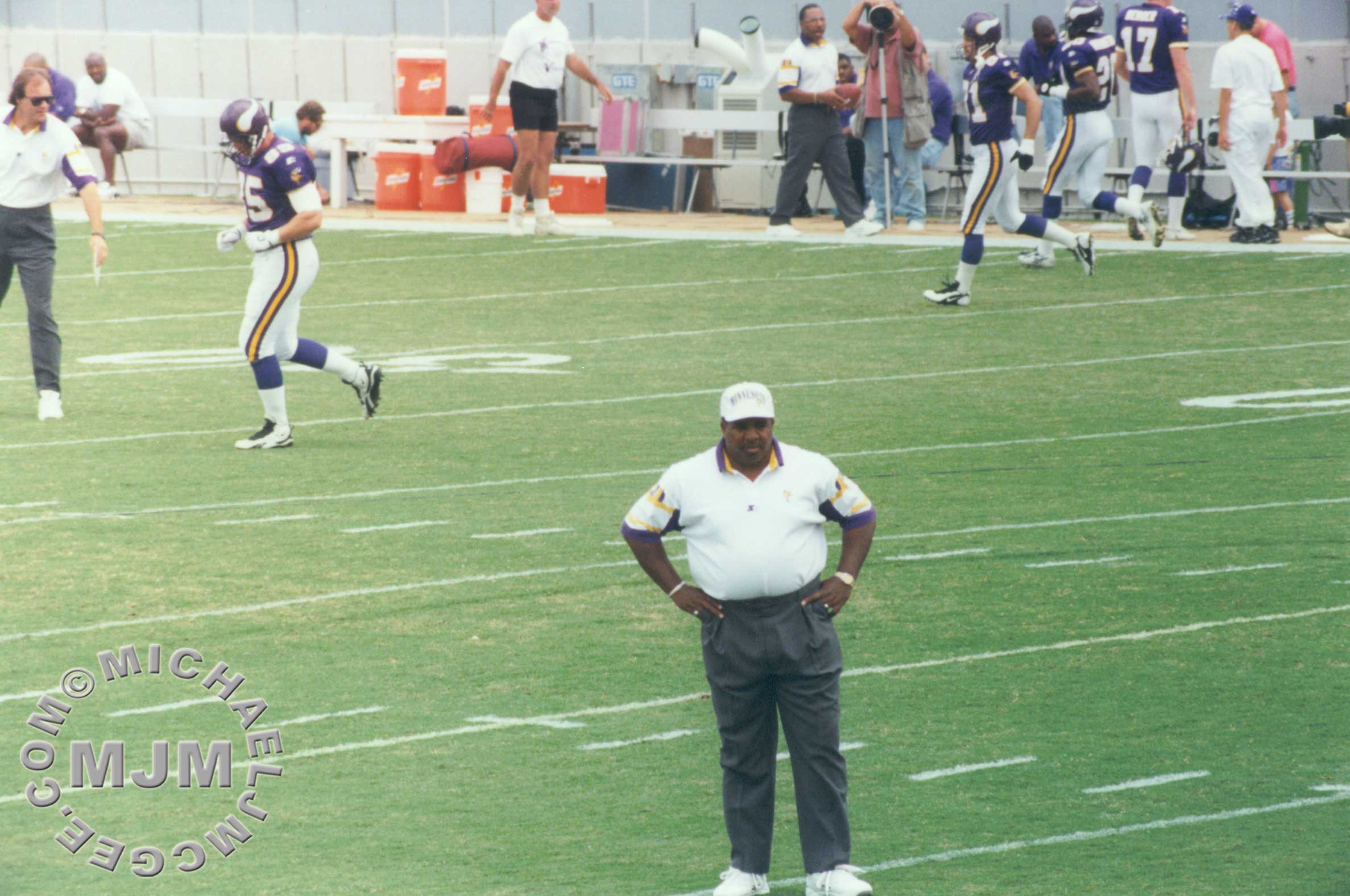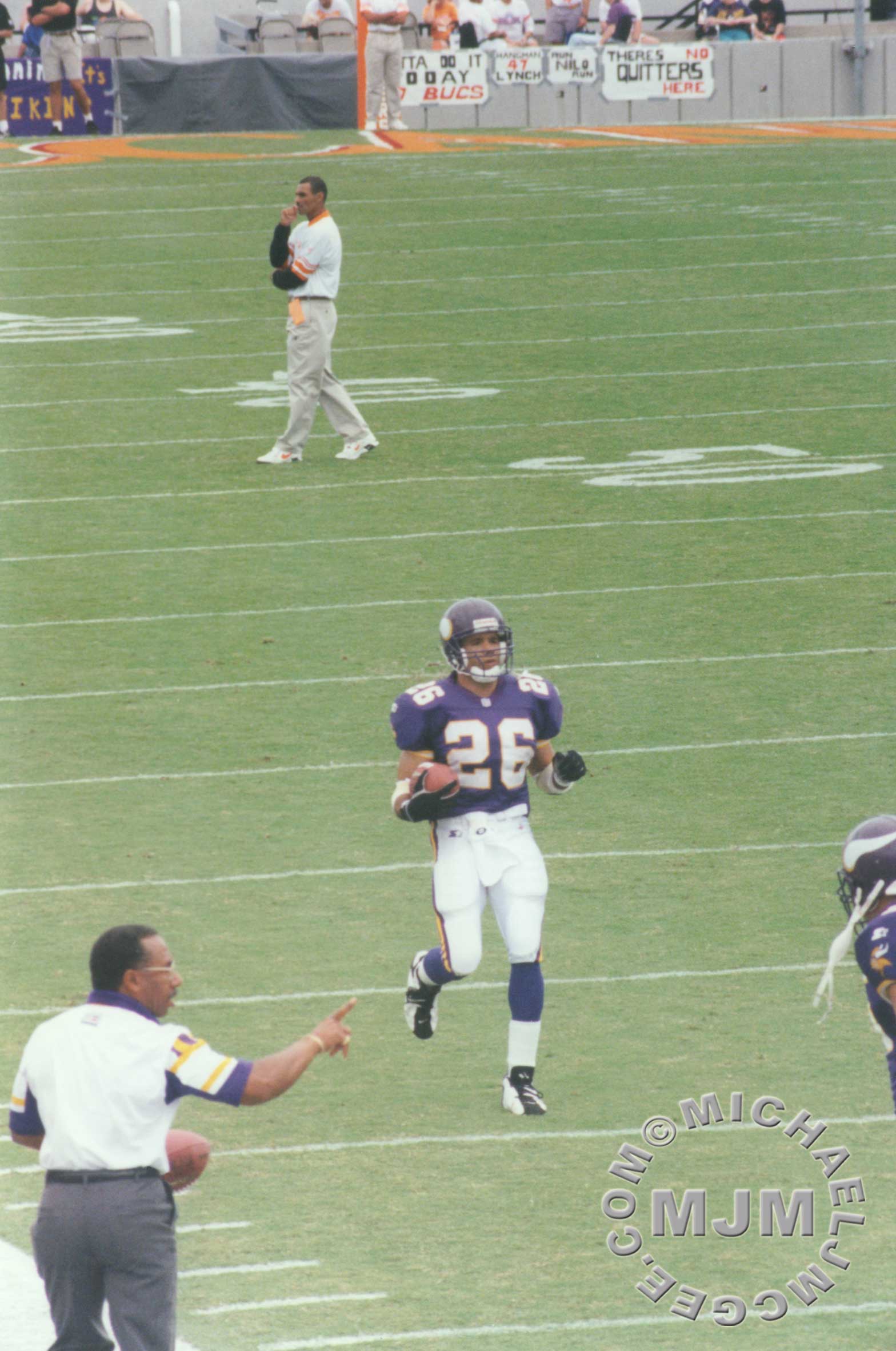 RB Robert Smith warms up. Notice a young assistant coach Herm Edwards above him.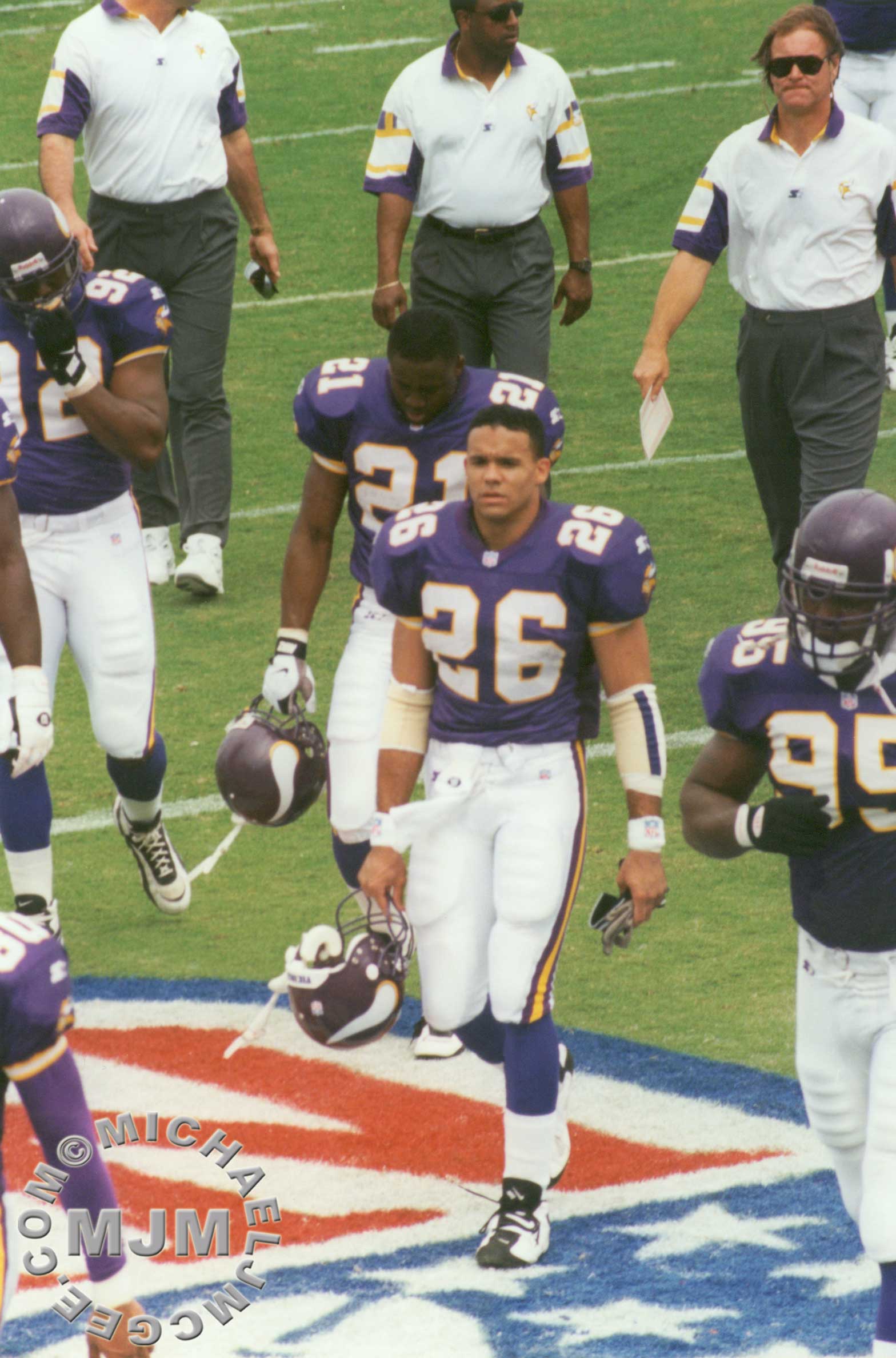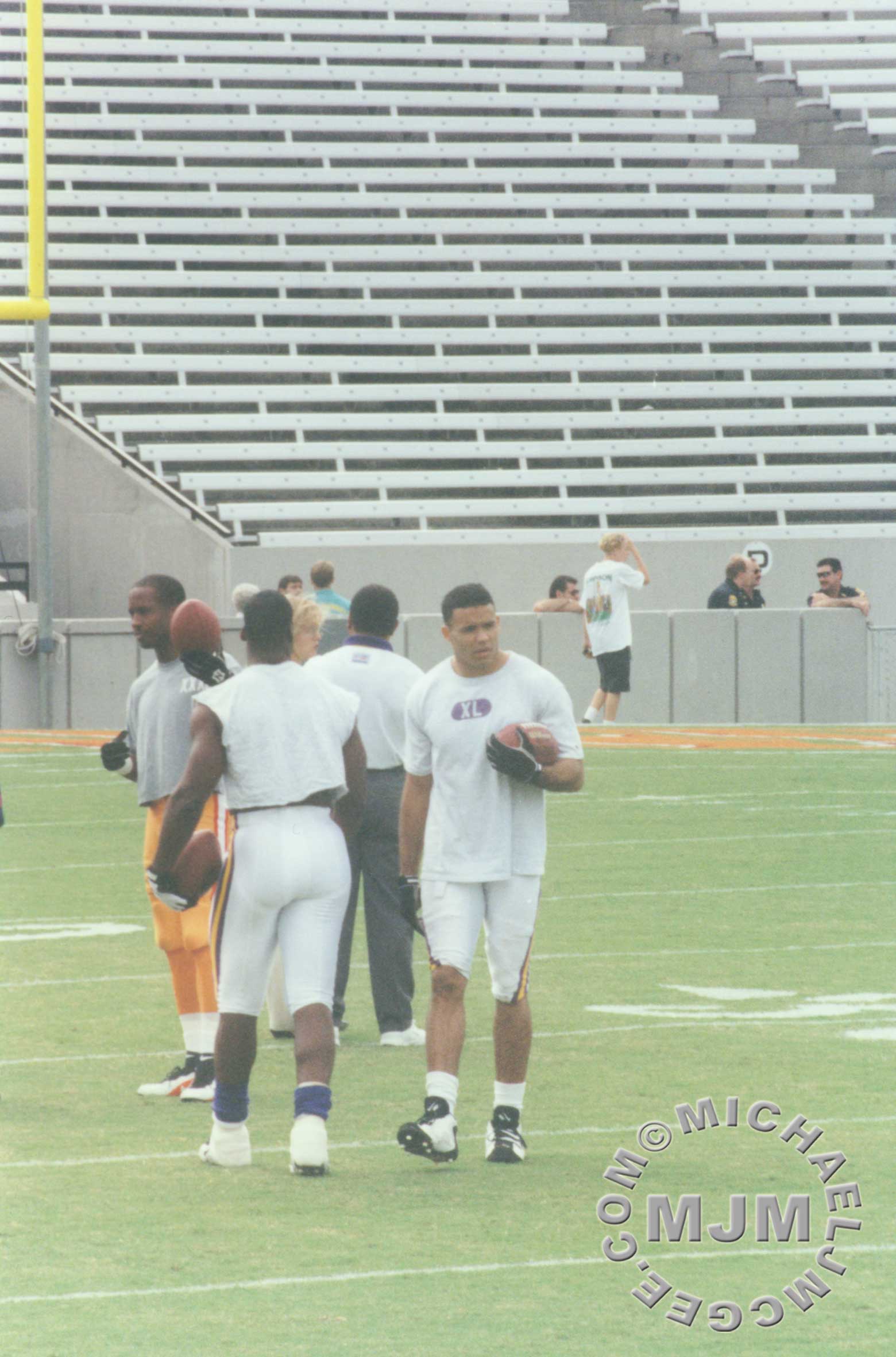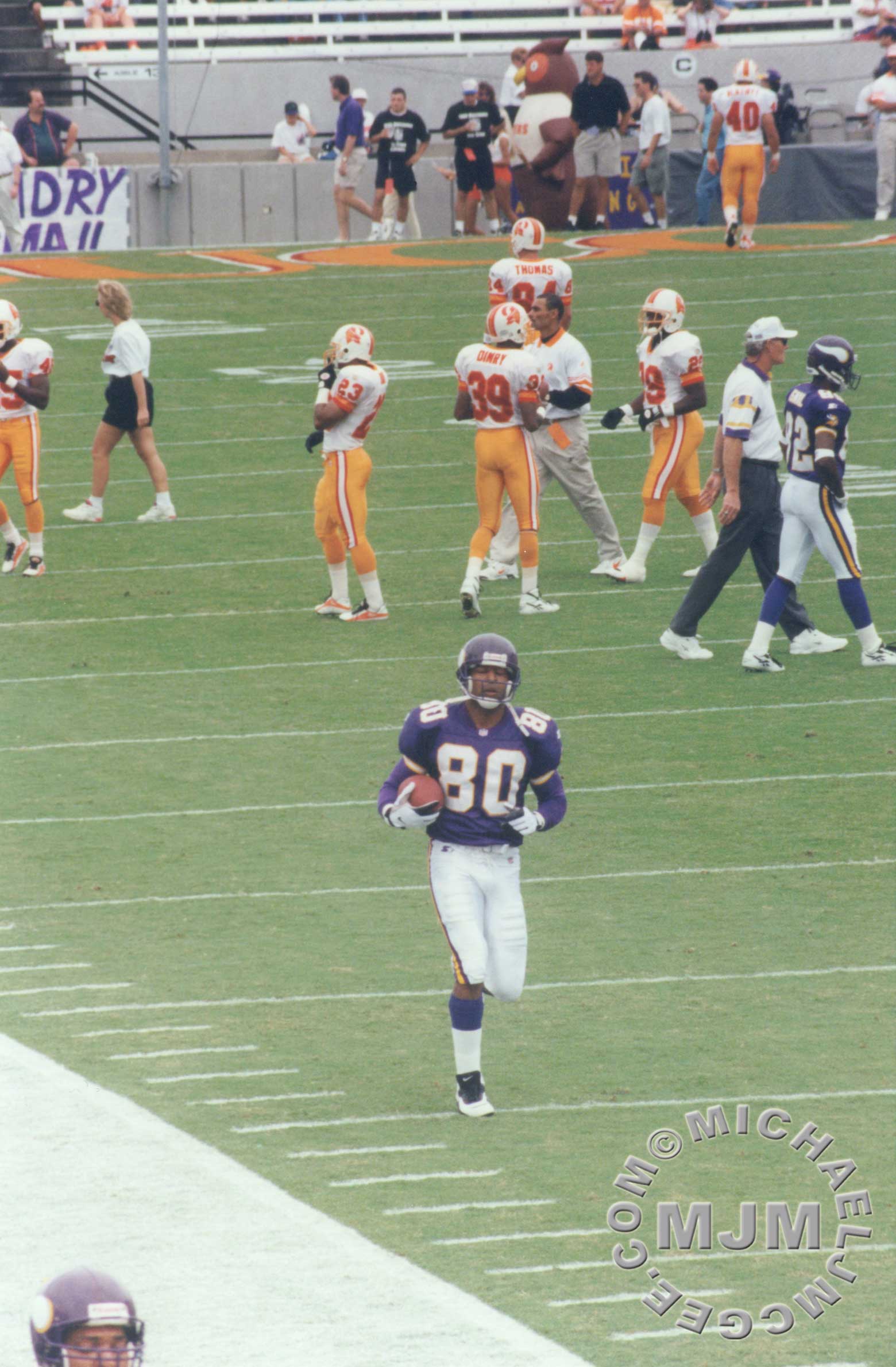 WR Chris Carter warms up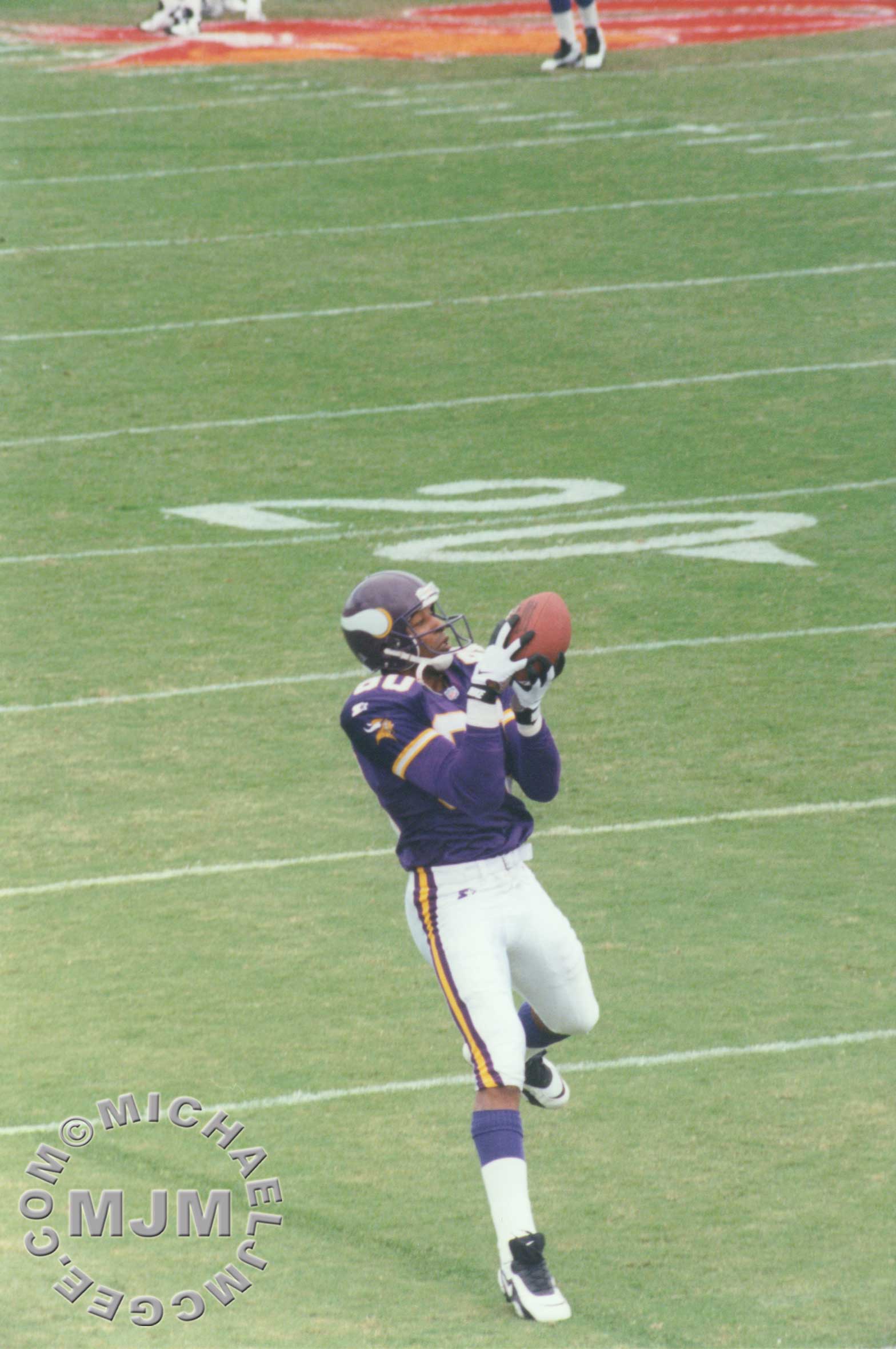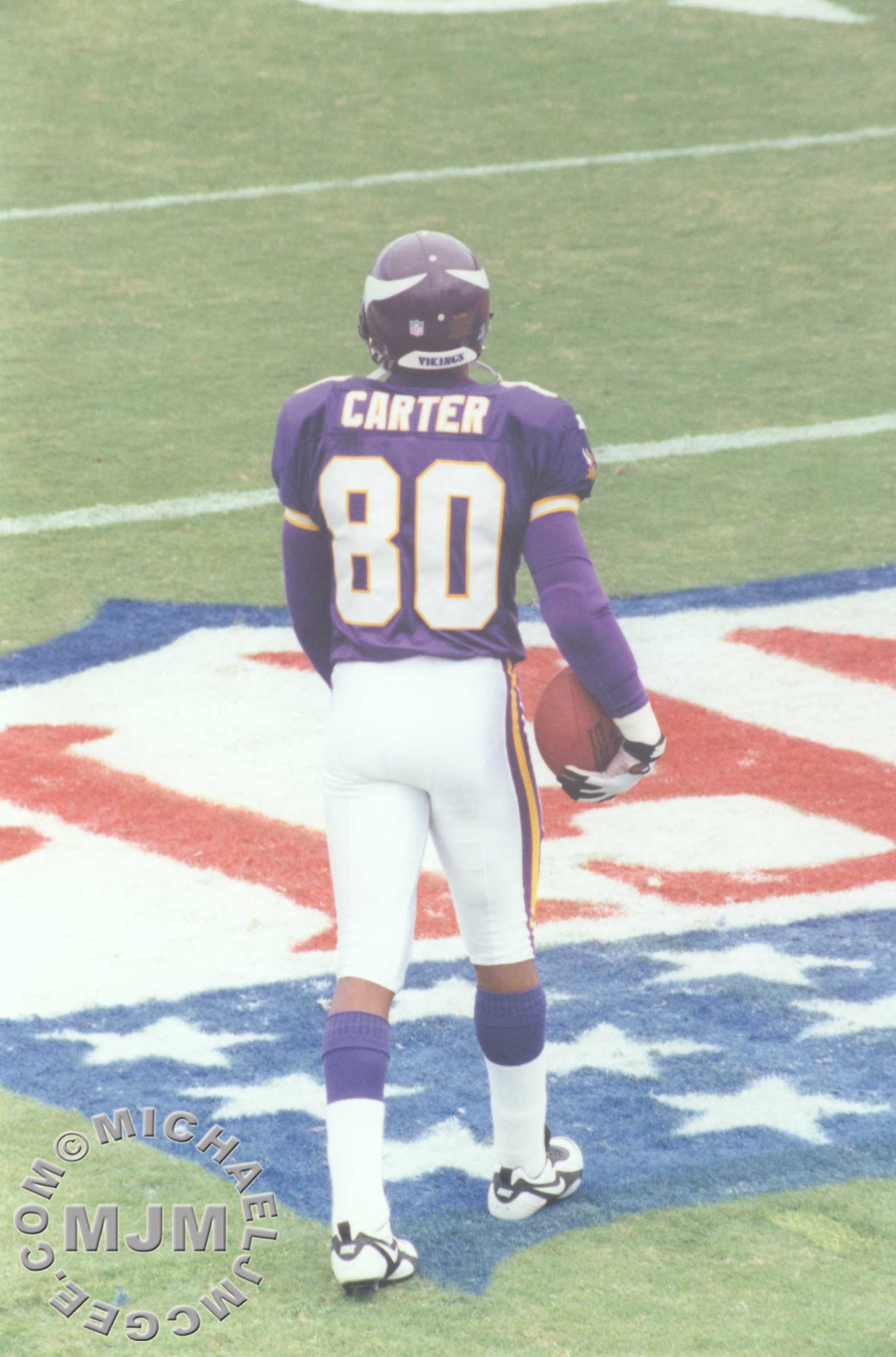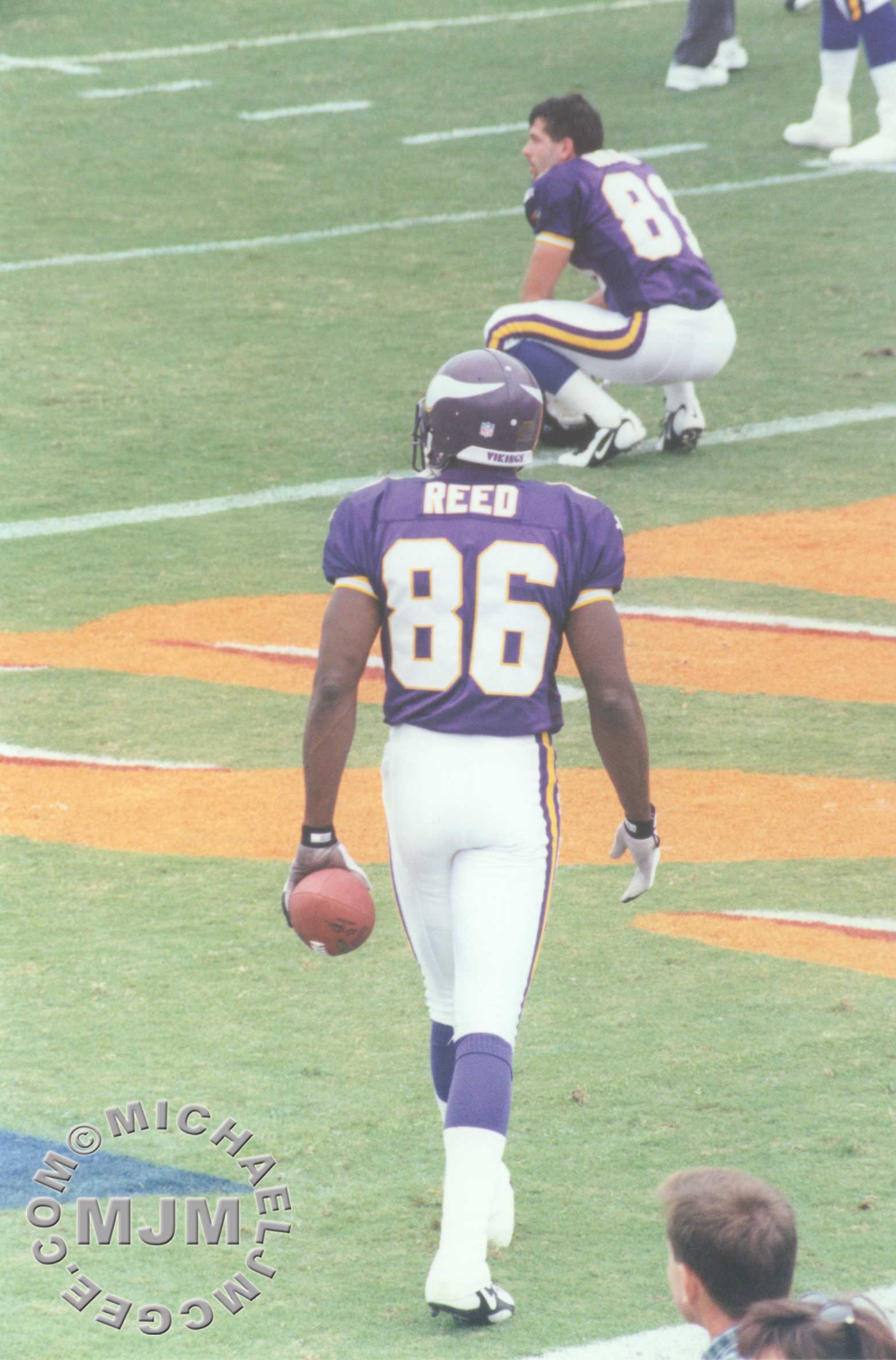 WR Jake Reed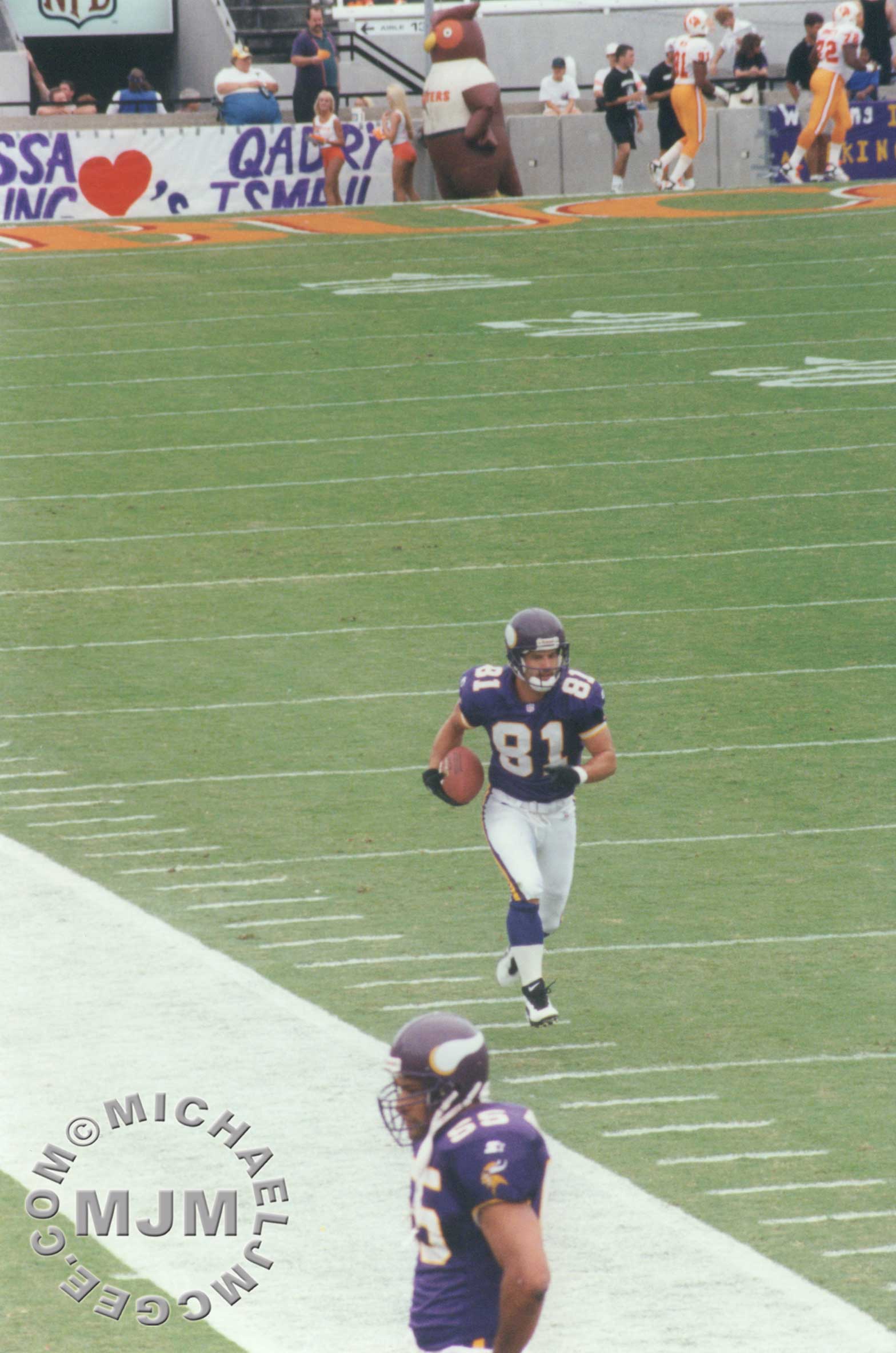 WR & special teams ace Chris Walsh warms up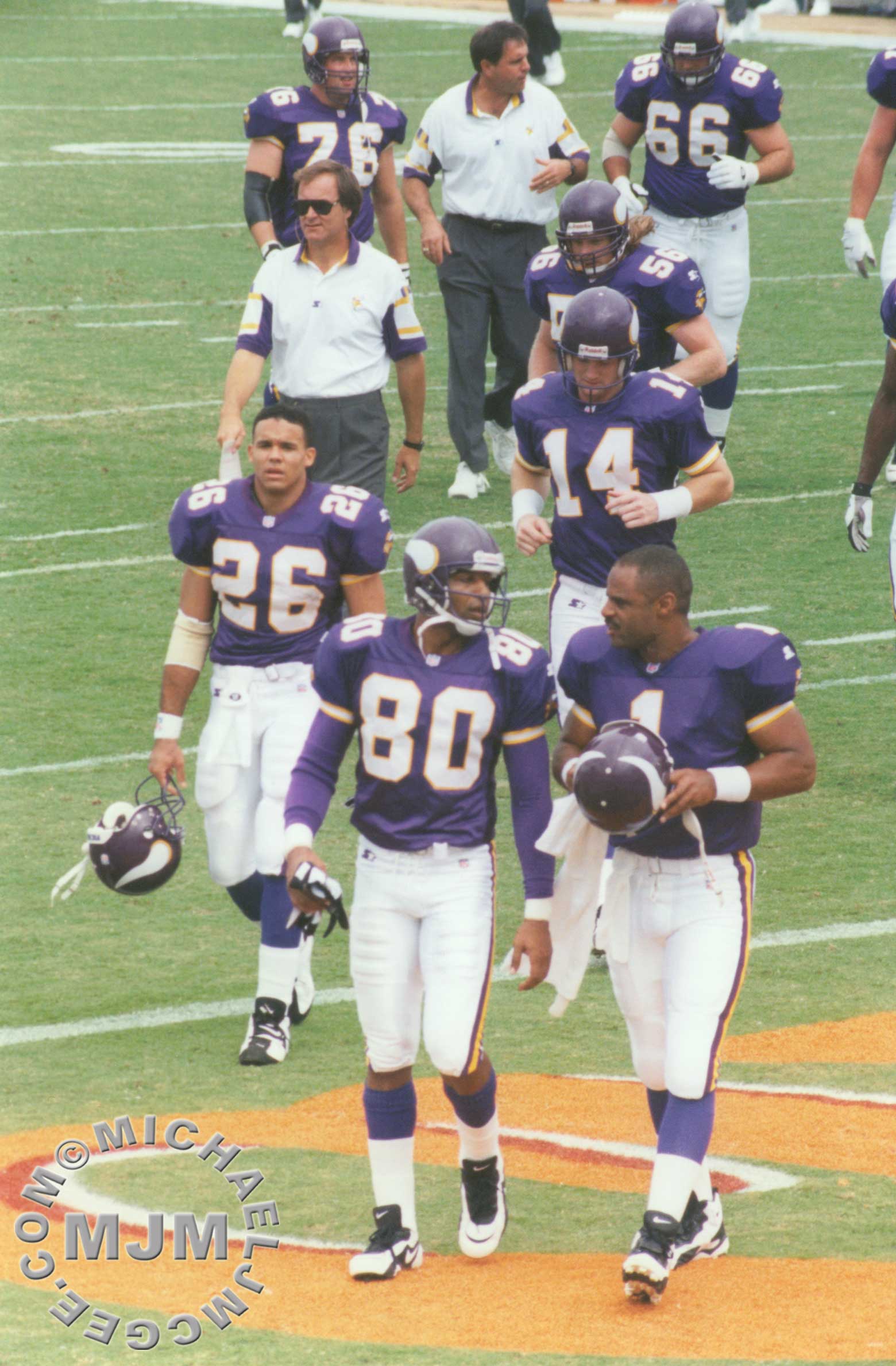 CC talks w/ QB Warren Moon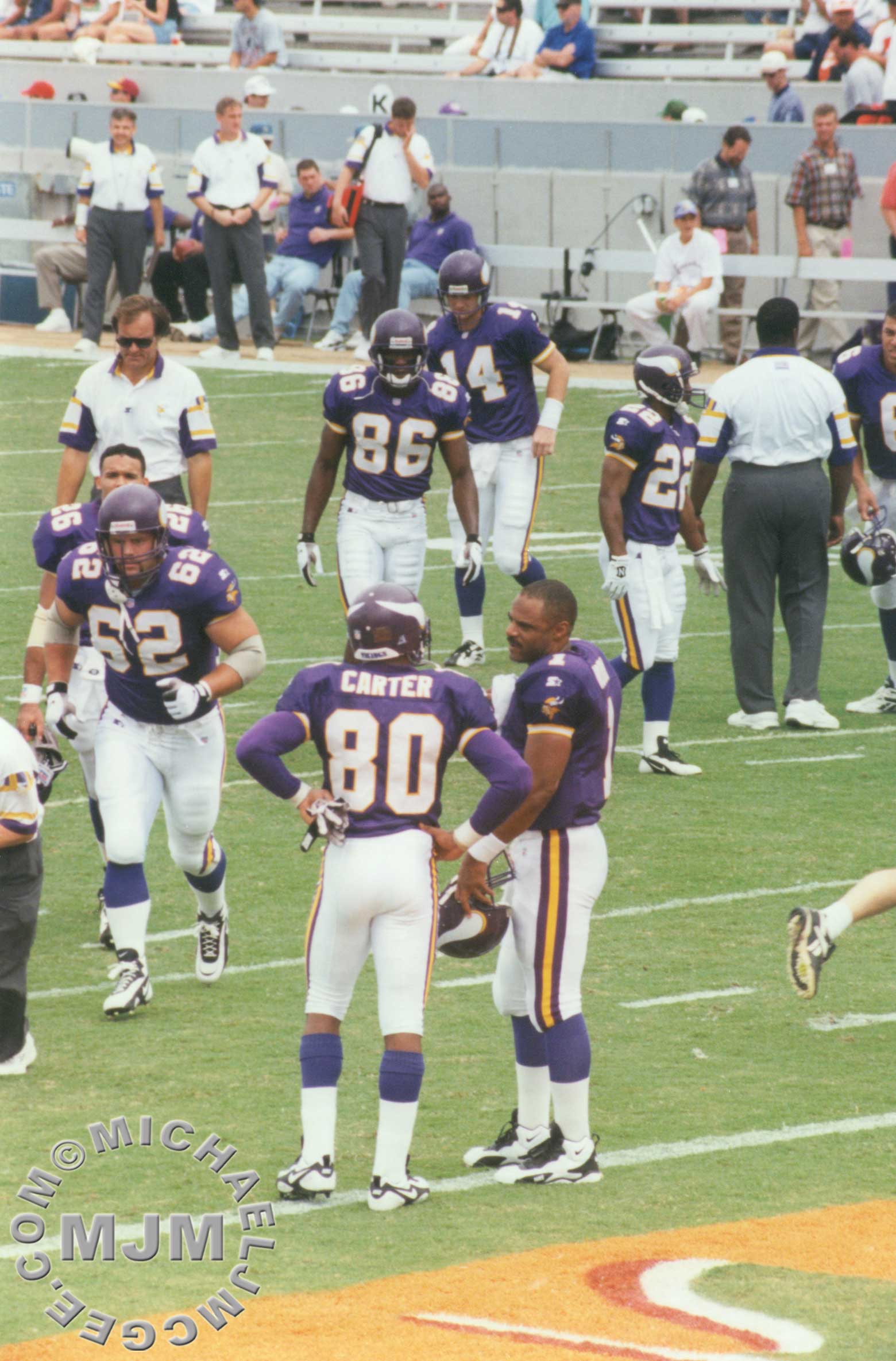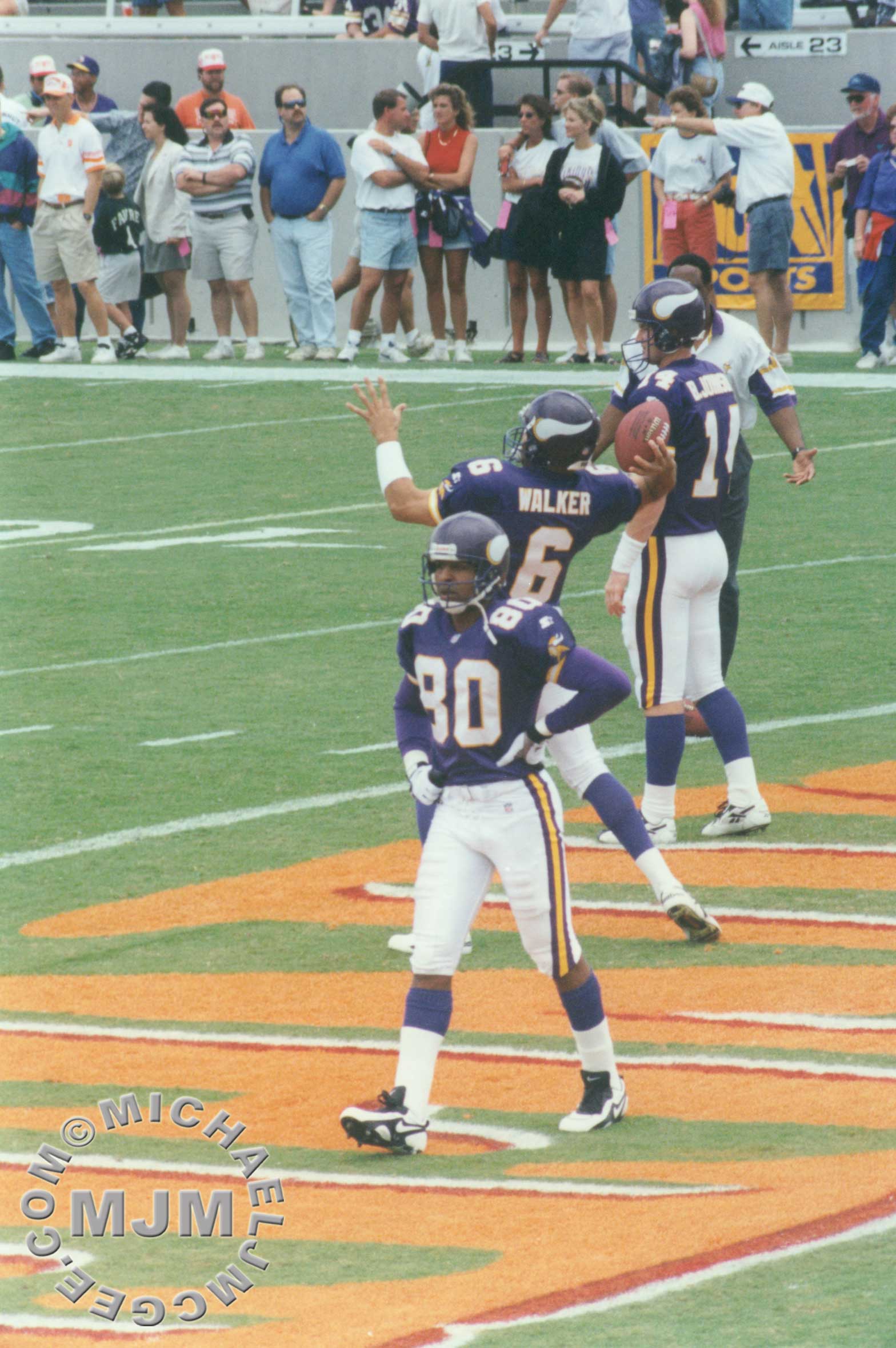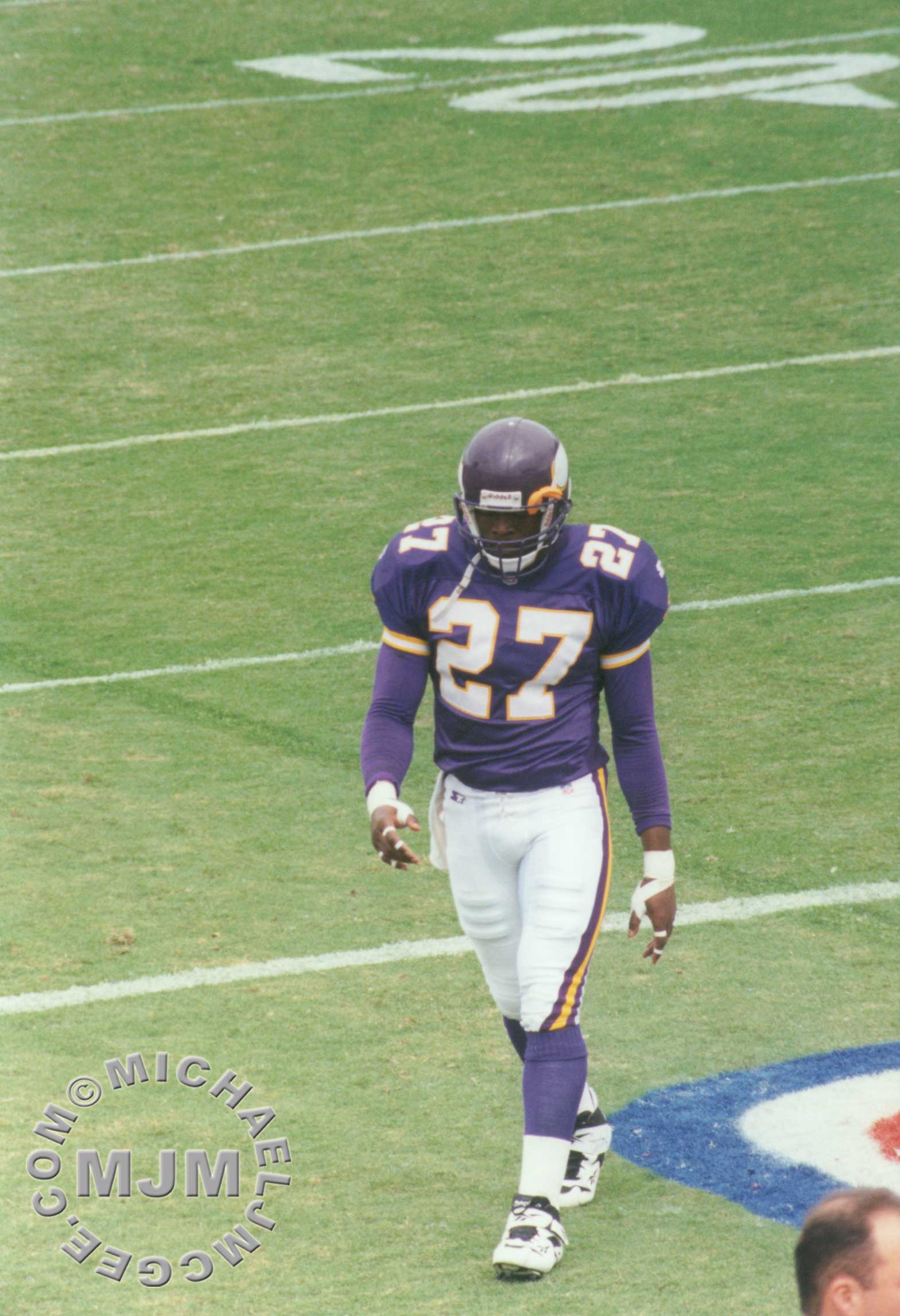 DB Corey Fuller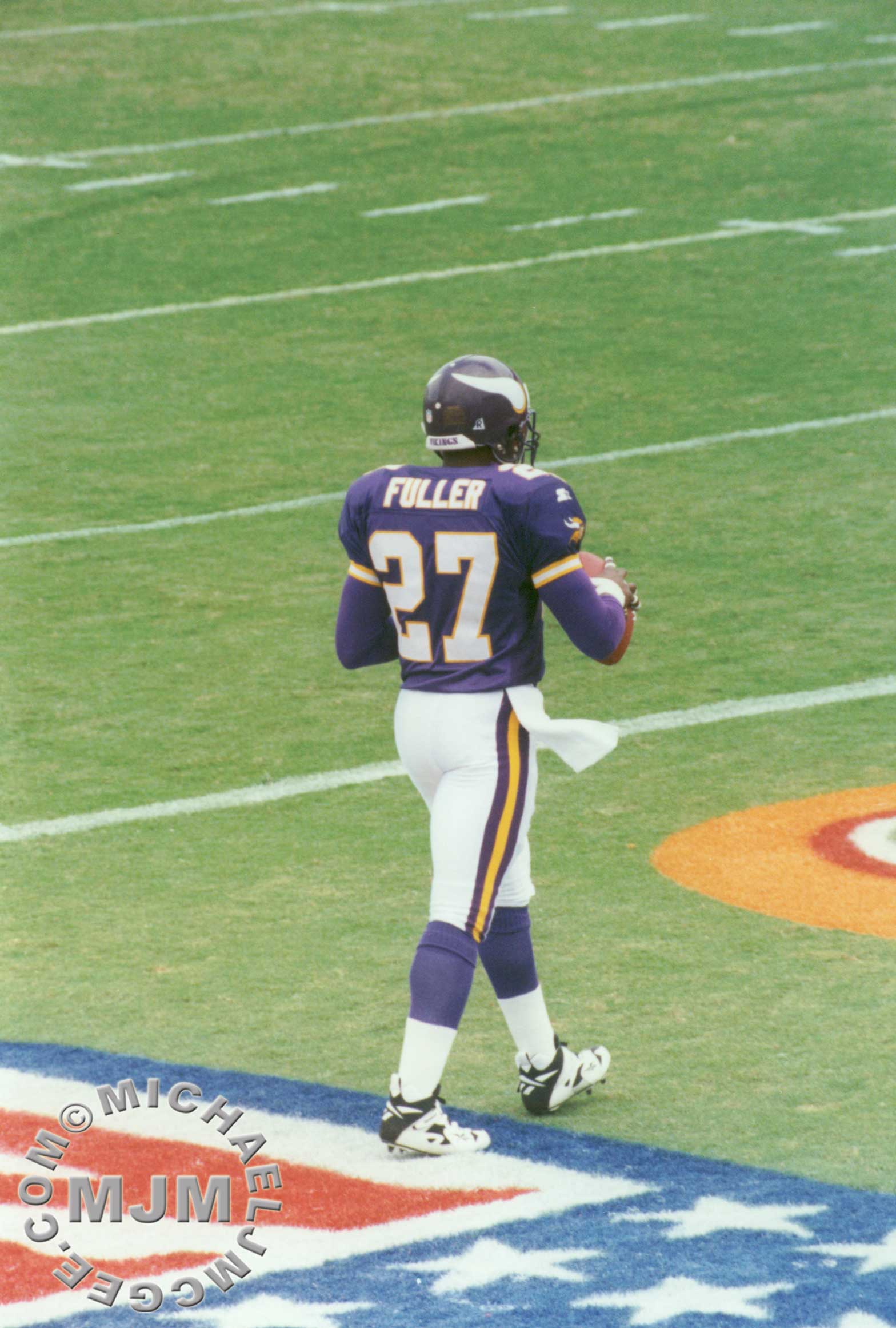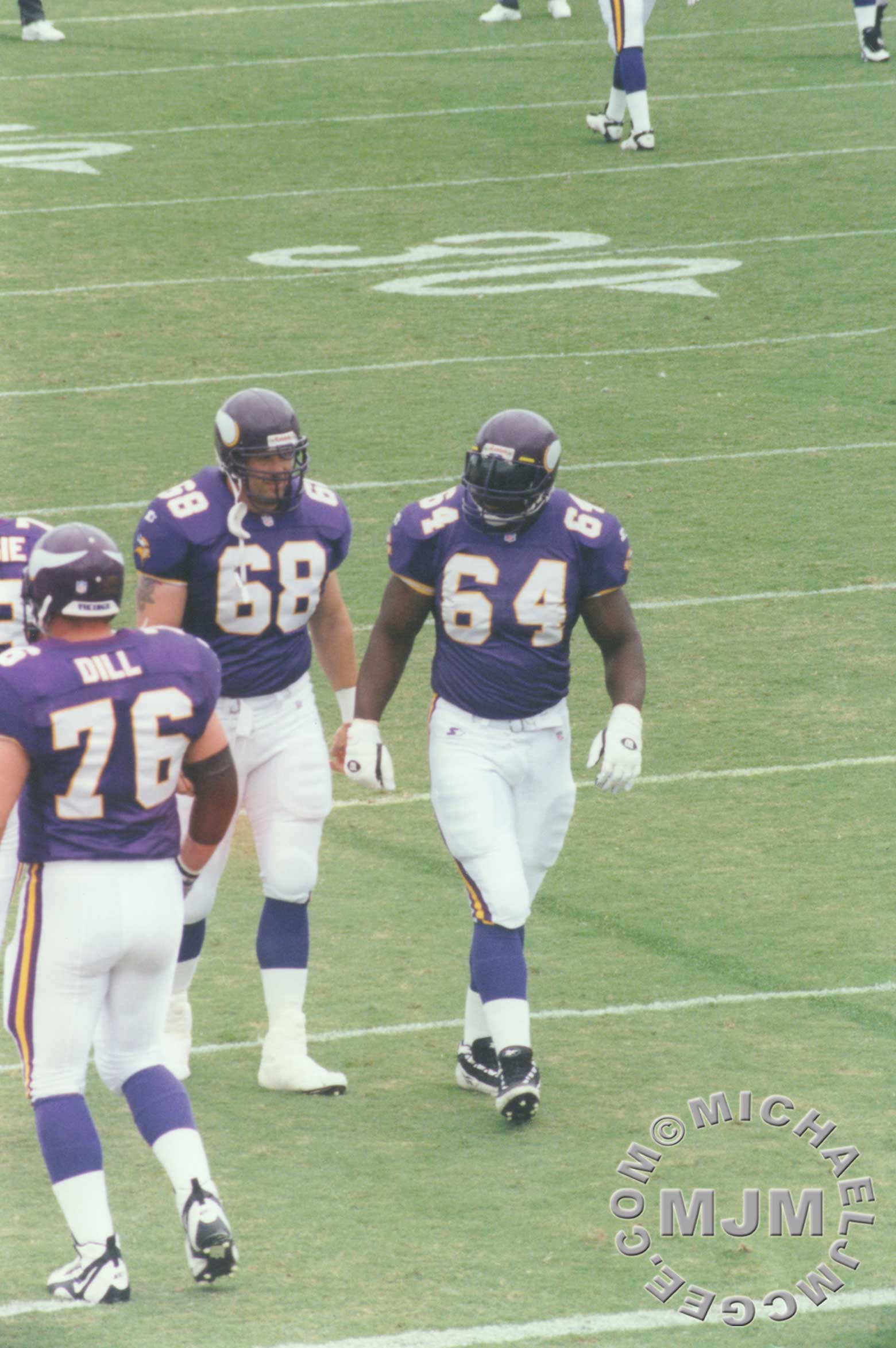 LS Mike Morris #68 with LG Randall McDaniel


Kicking team warms up
RT Korey Stringer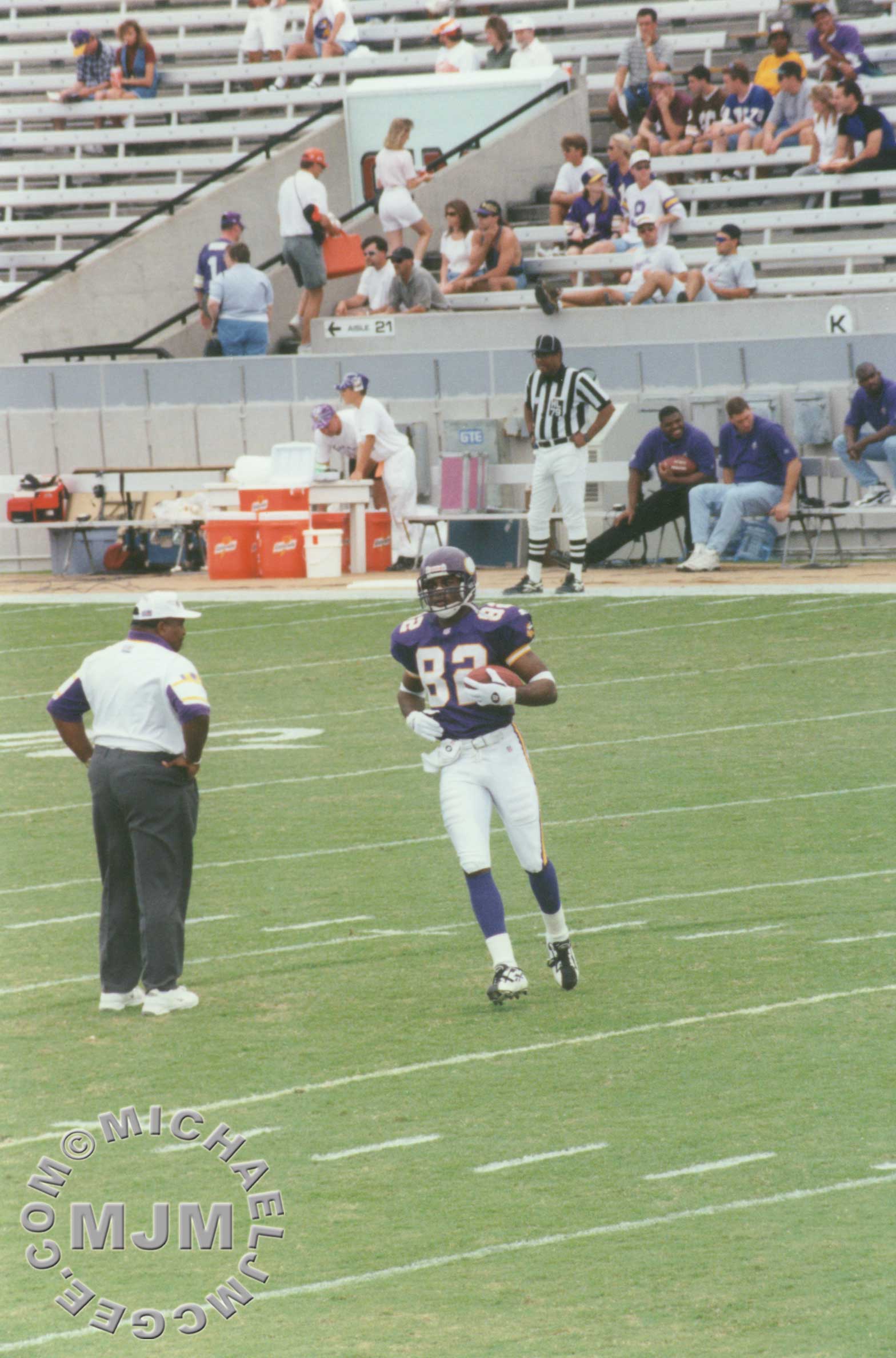 WR Qadry Ismail flanked by head coach Dennis Green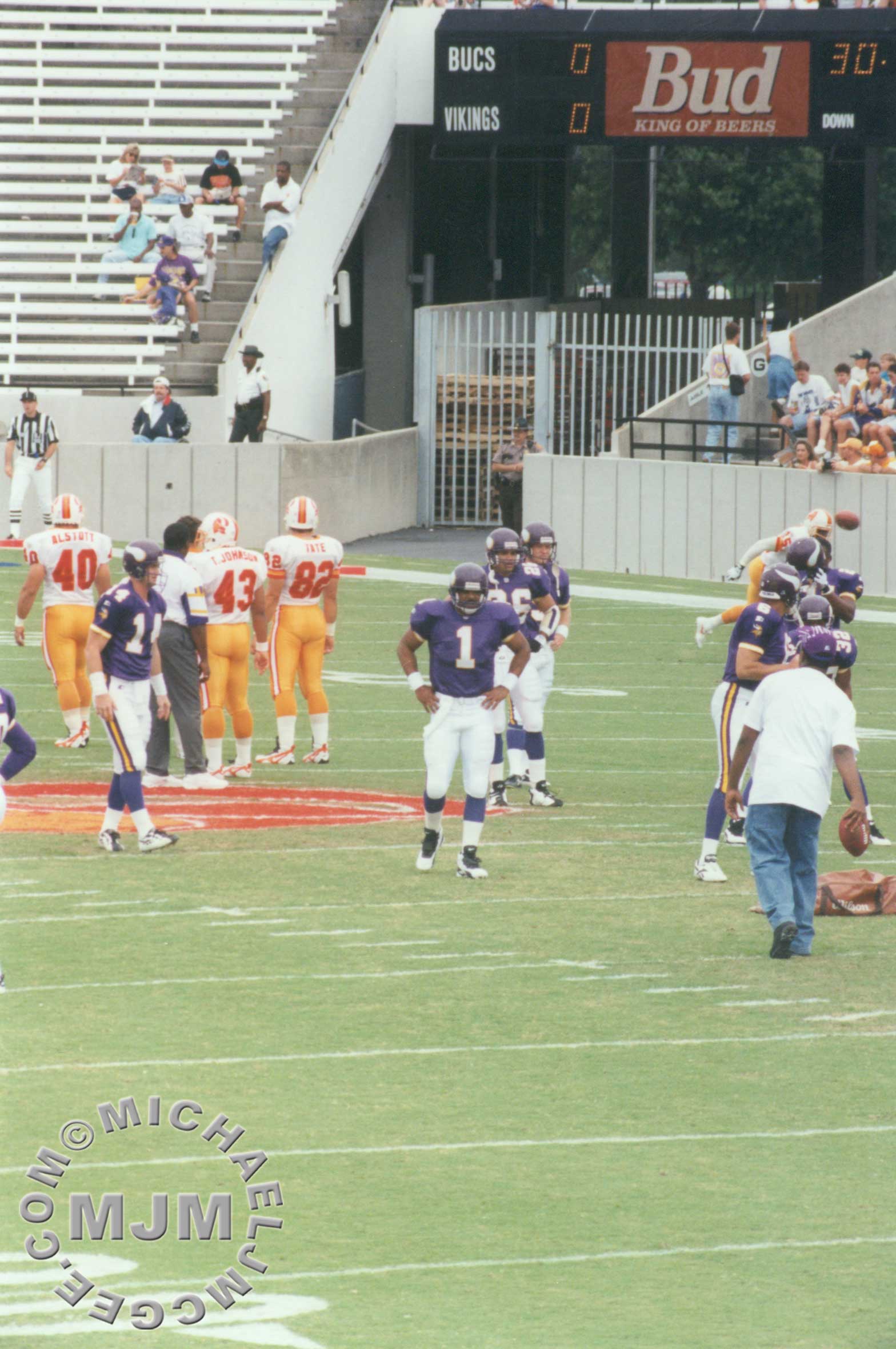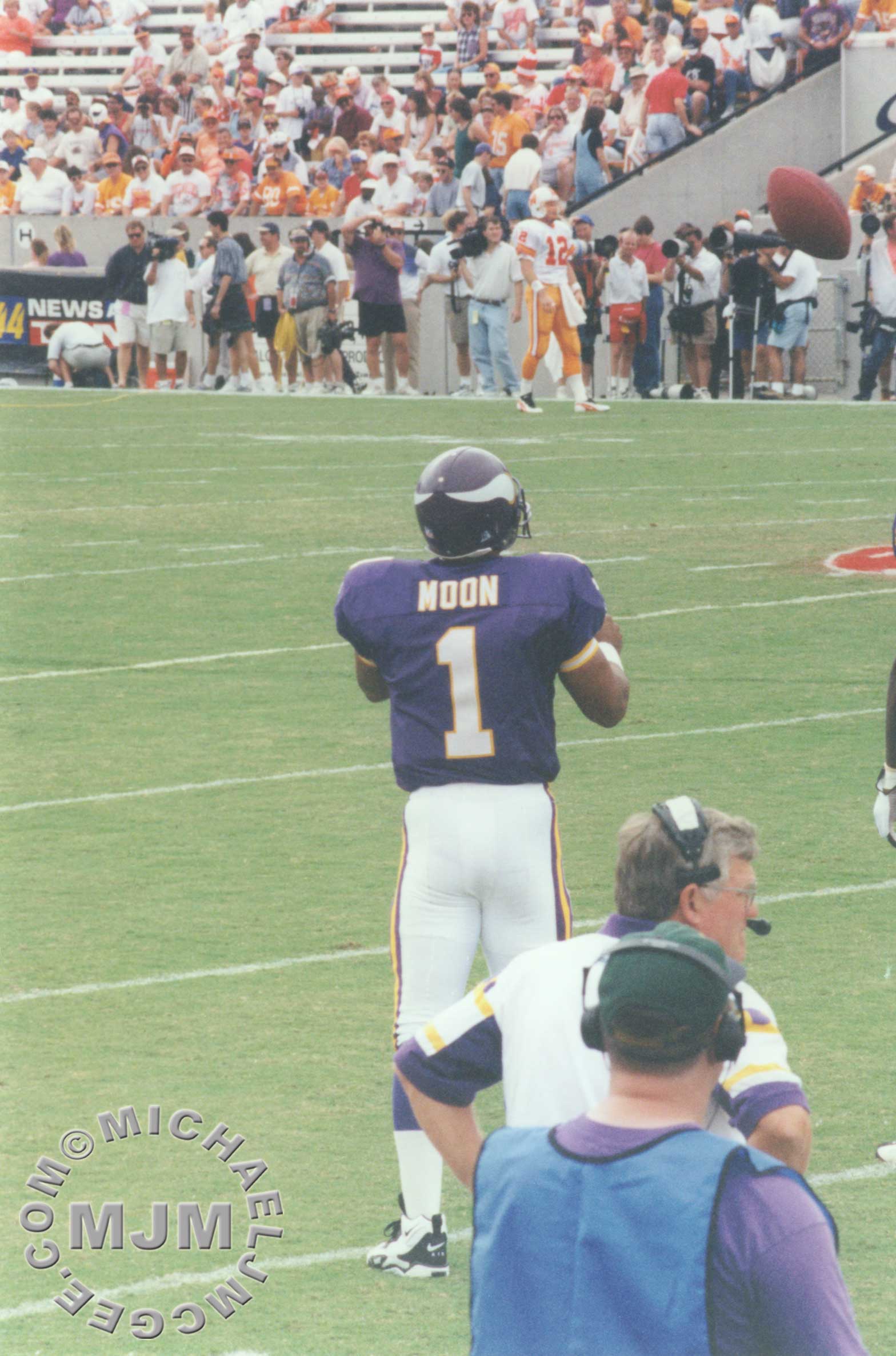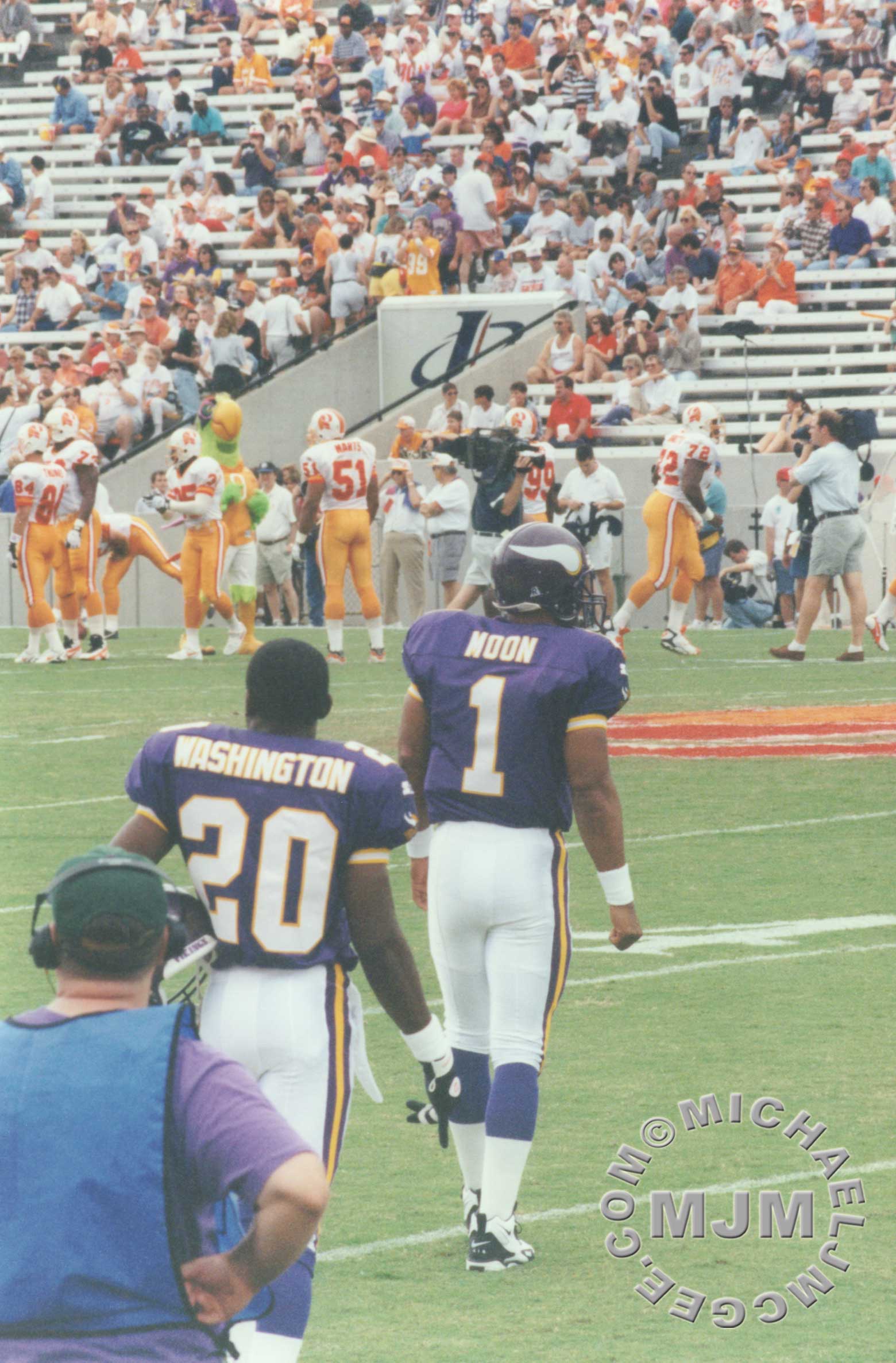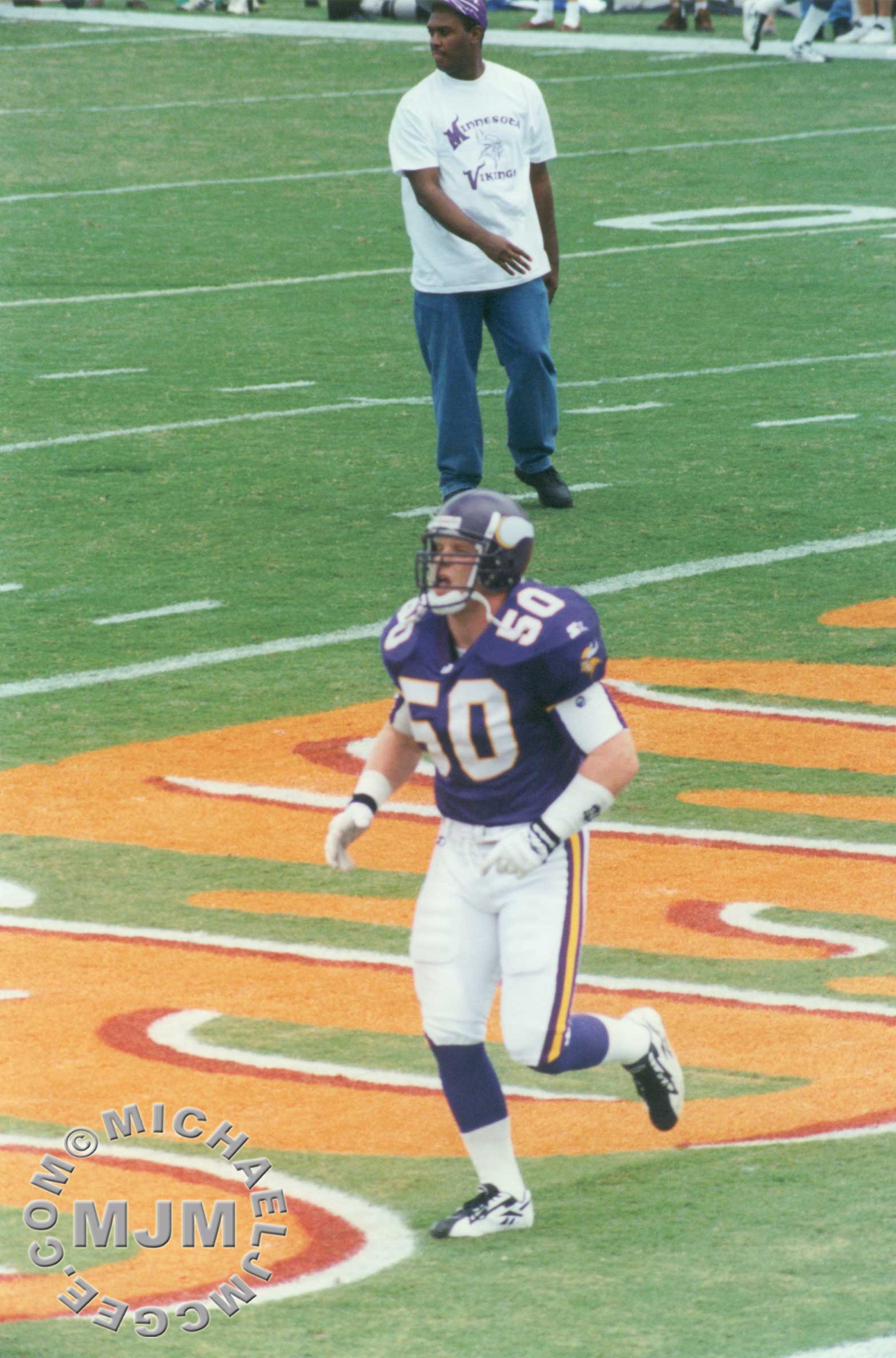 LB Jeff Brady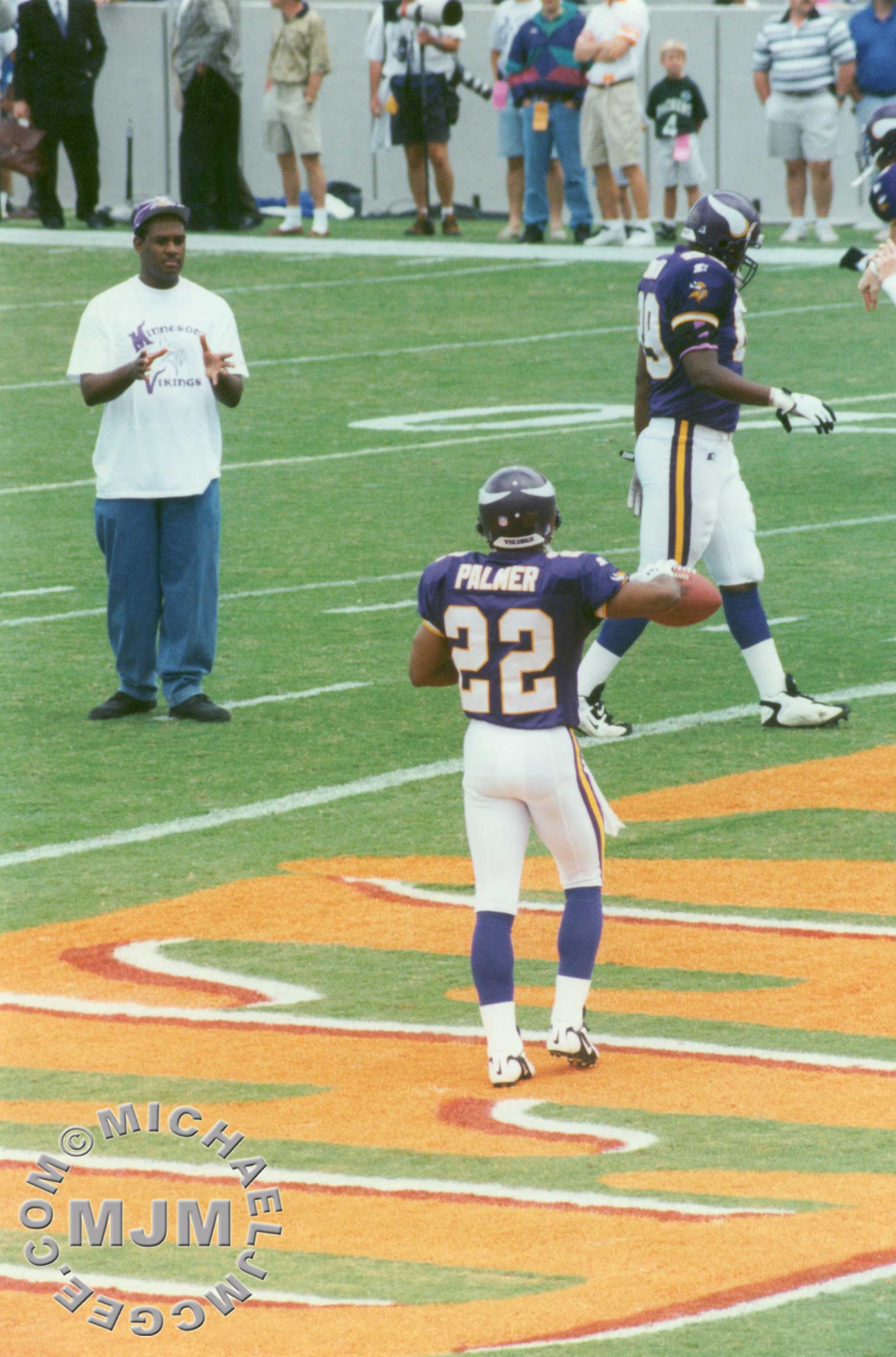 RB/WR David Palmer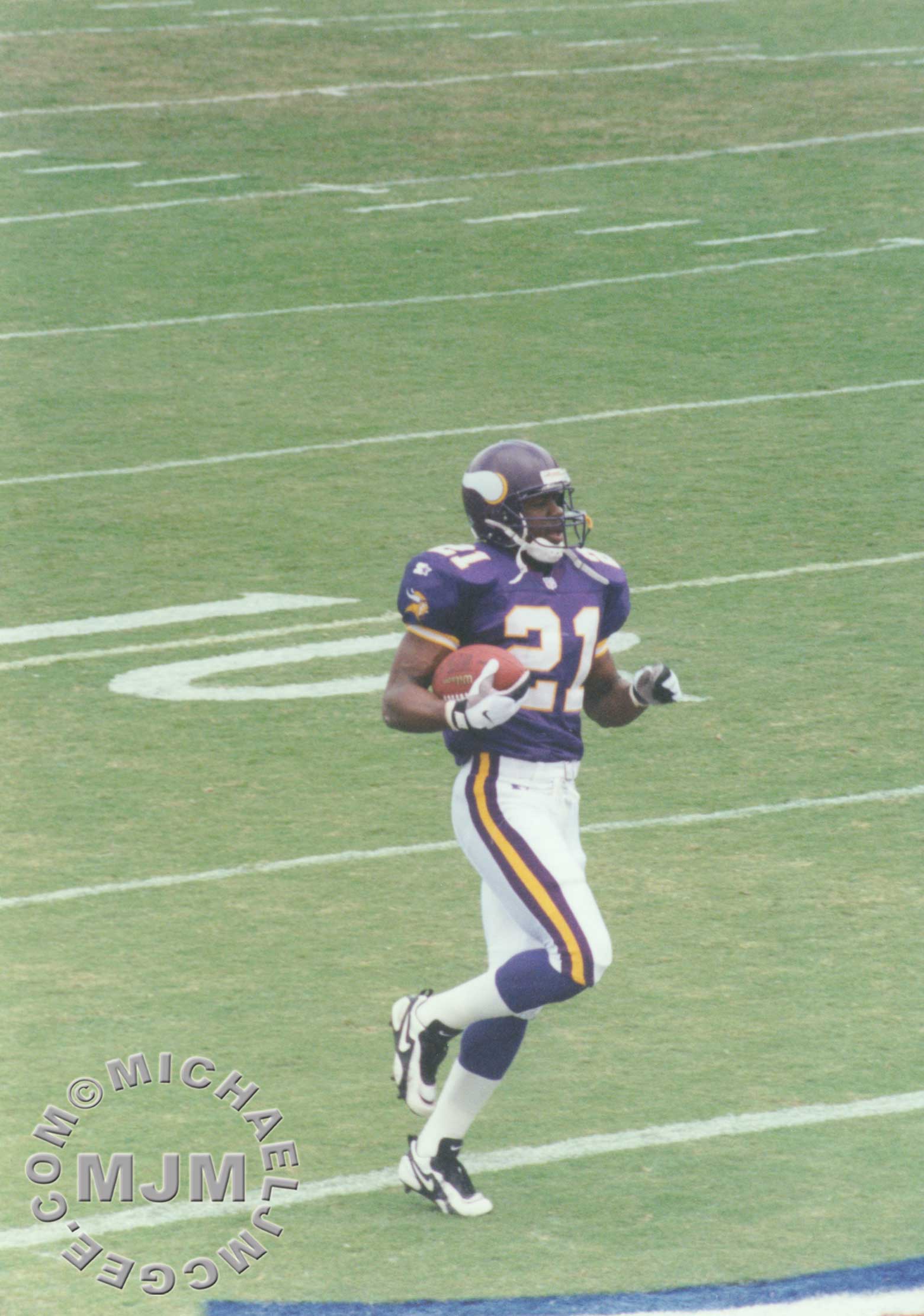 RB Moe Williams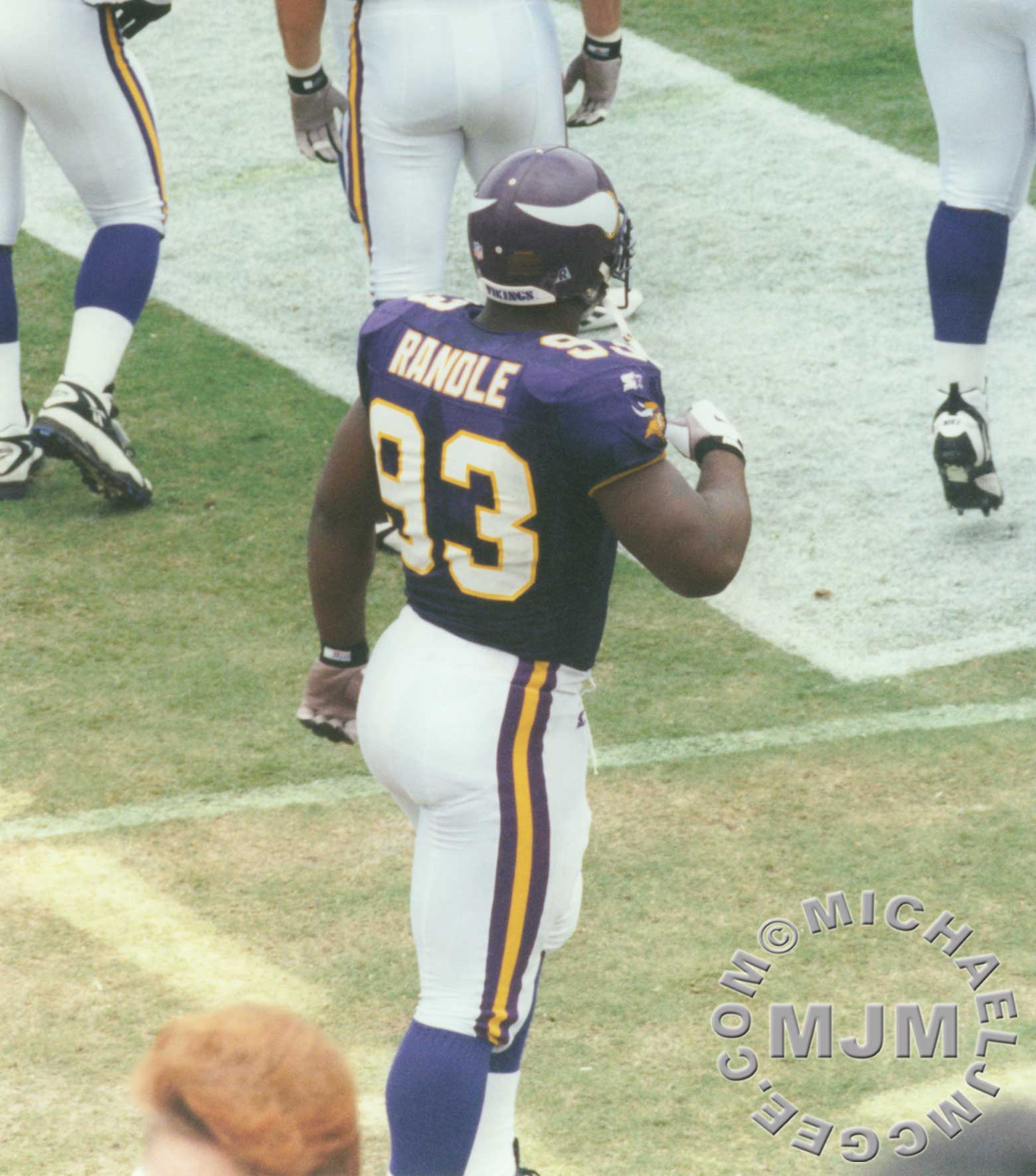 The GREAT DT John Randle!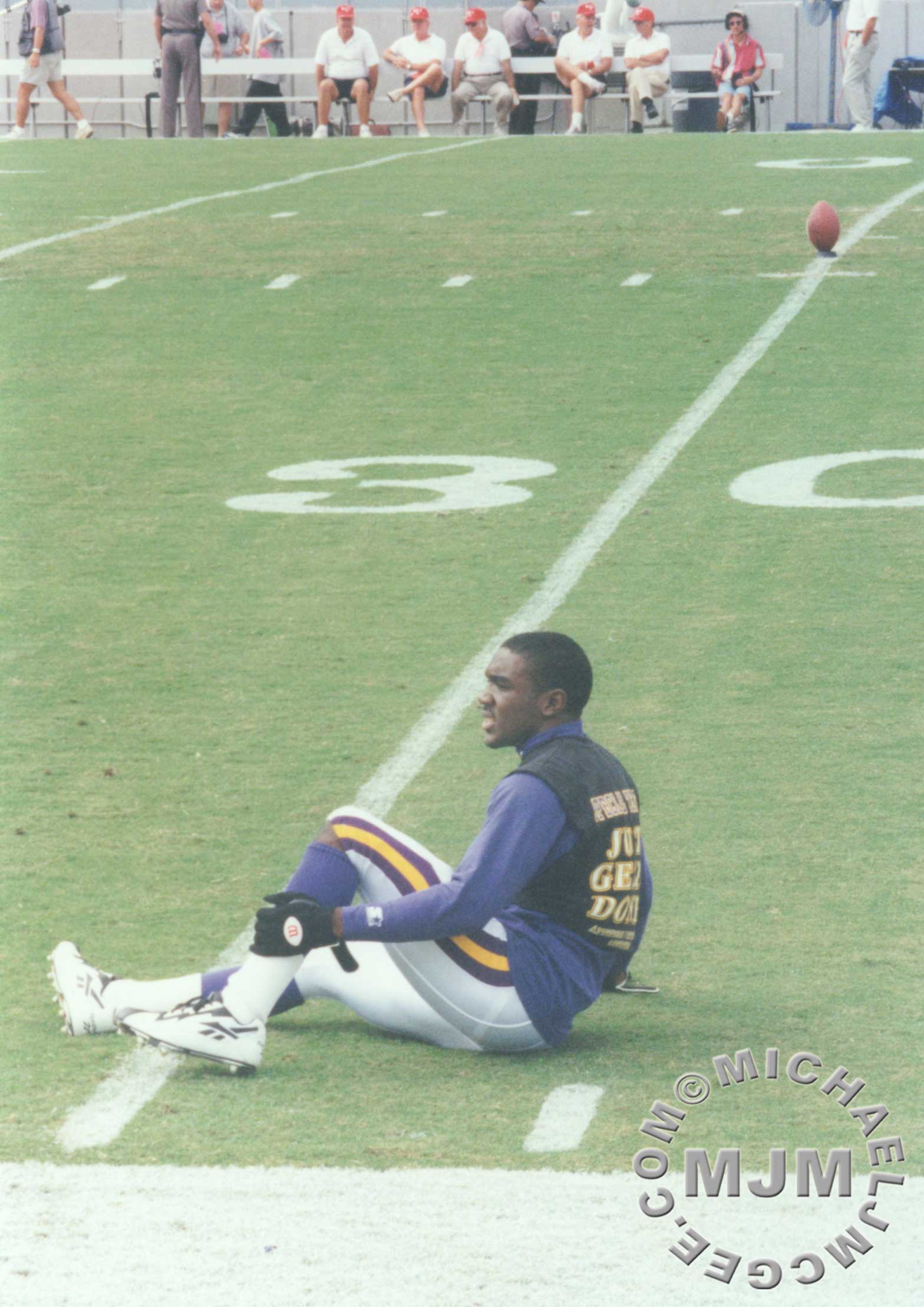 CB Dwayne Washington stretches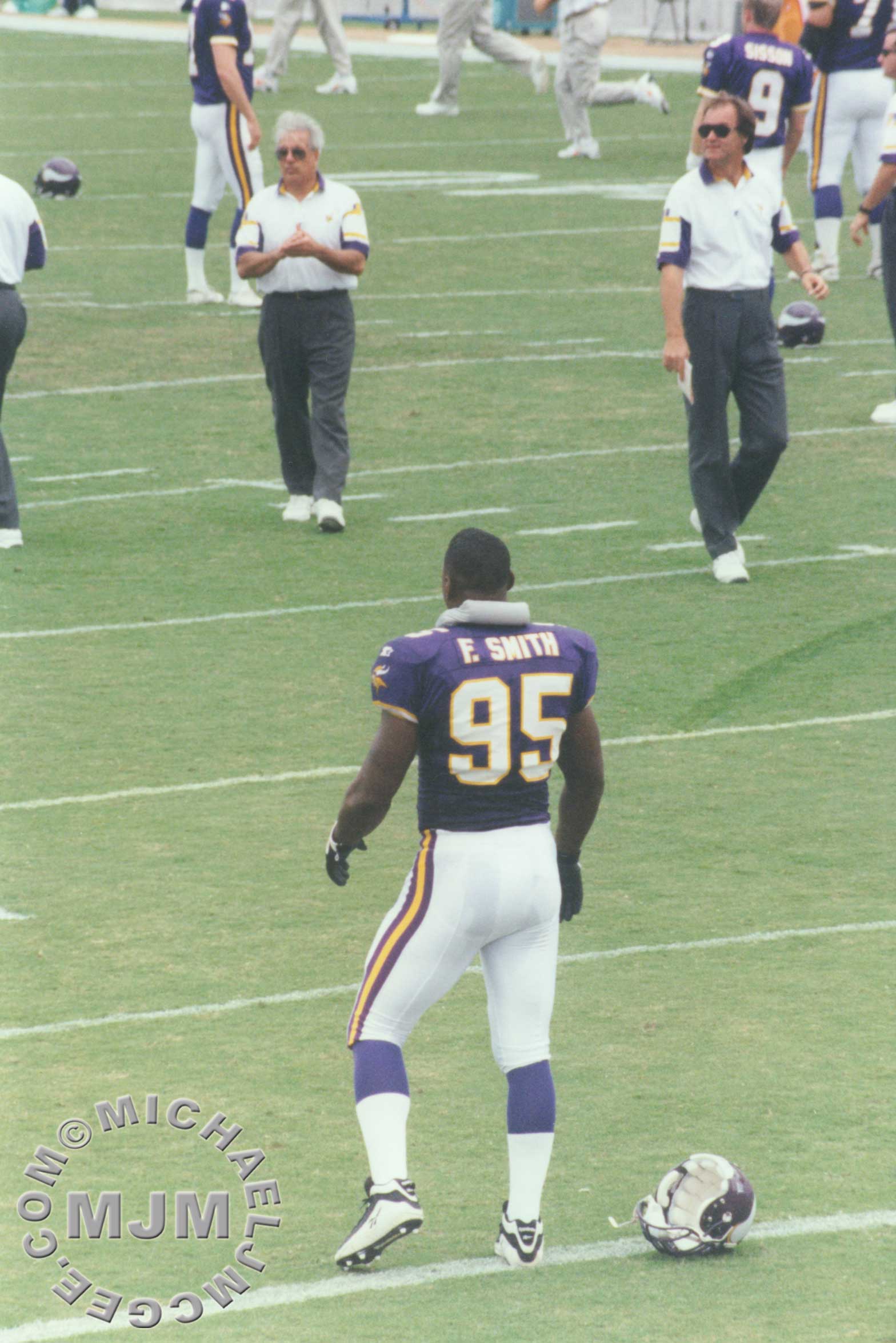 DE Fernando Smith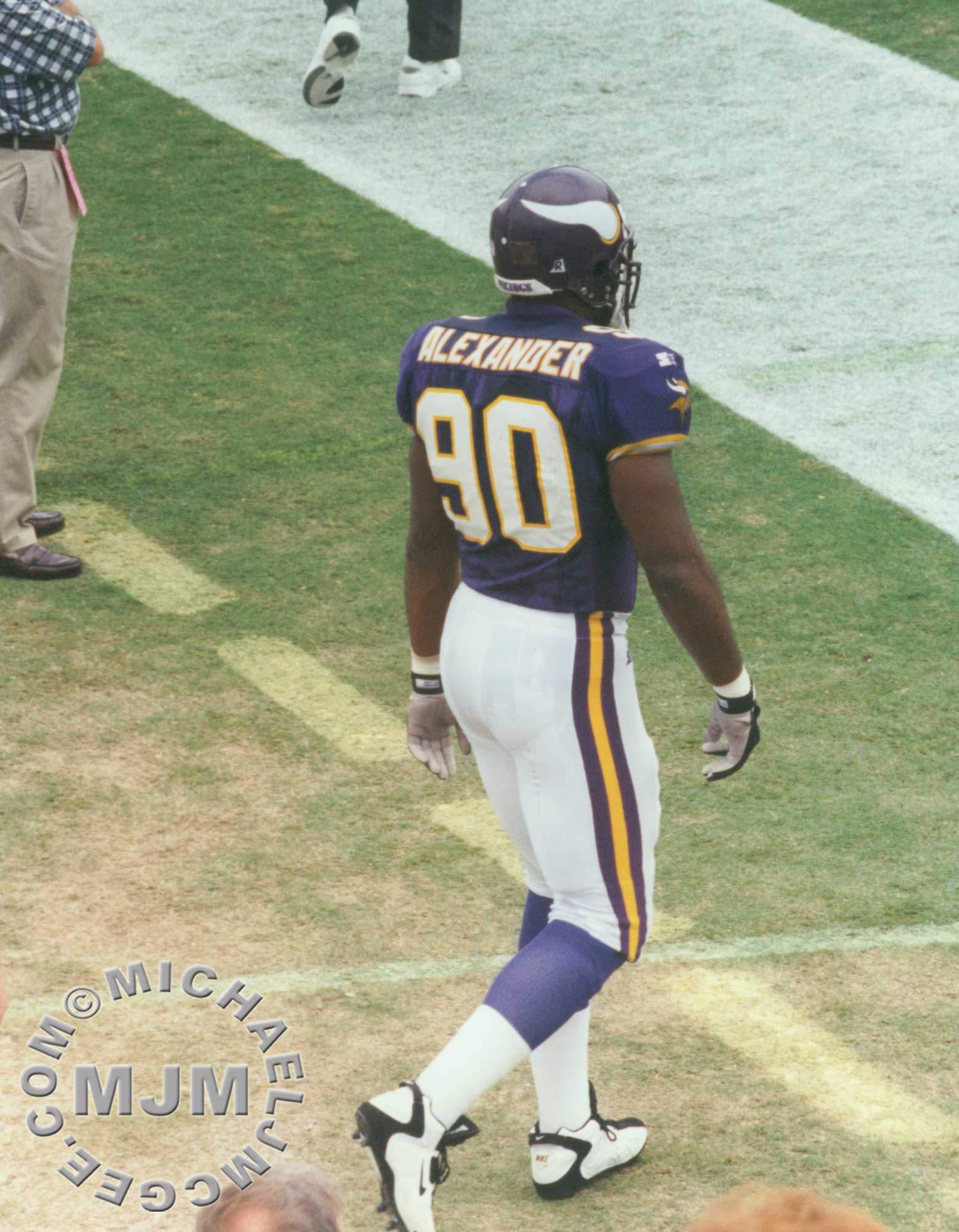 DE Derrick Alexander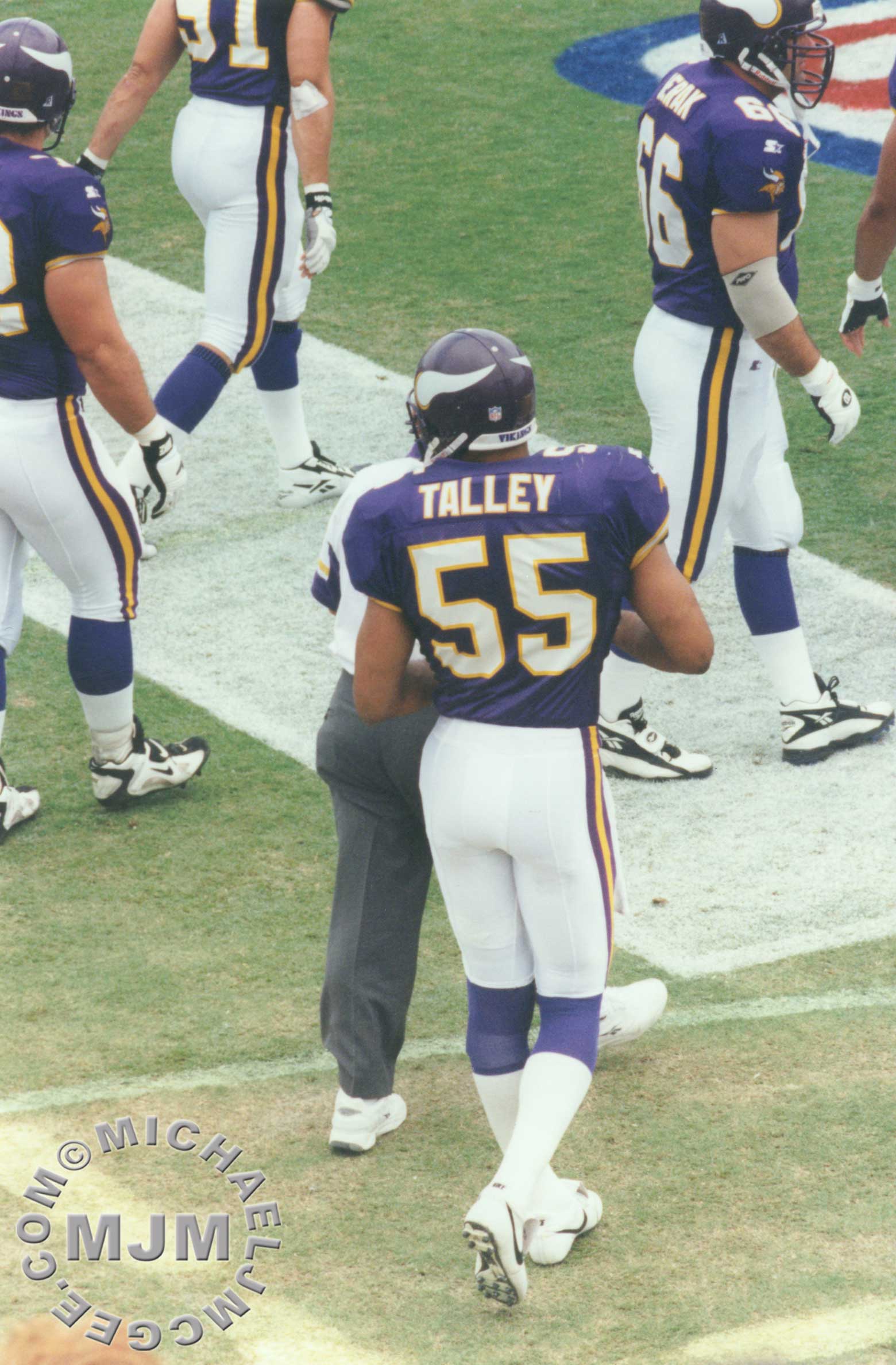 LB Darryl Talley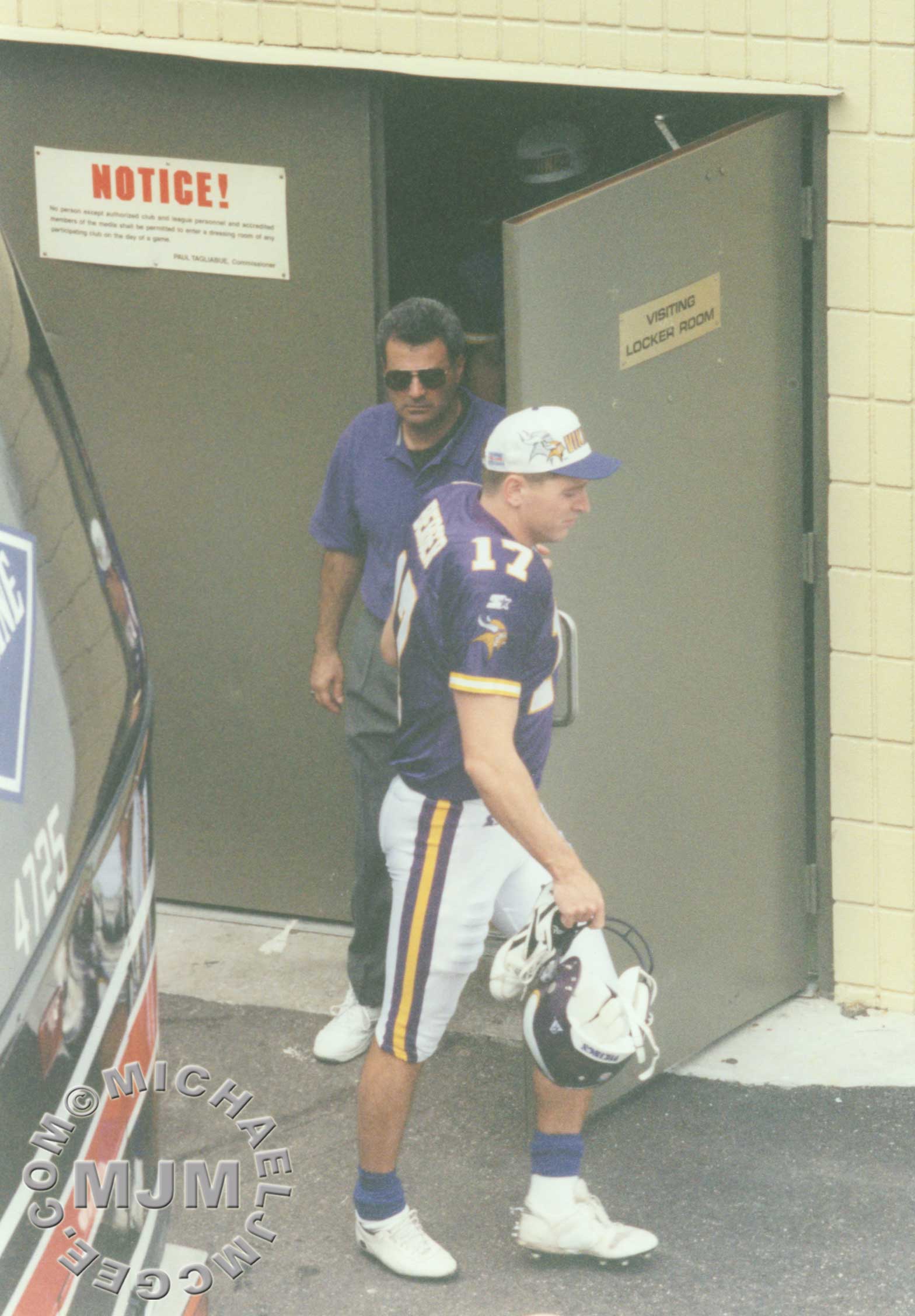 P Mitch Berger comes out with special teams comes Gary Zauner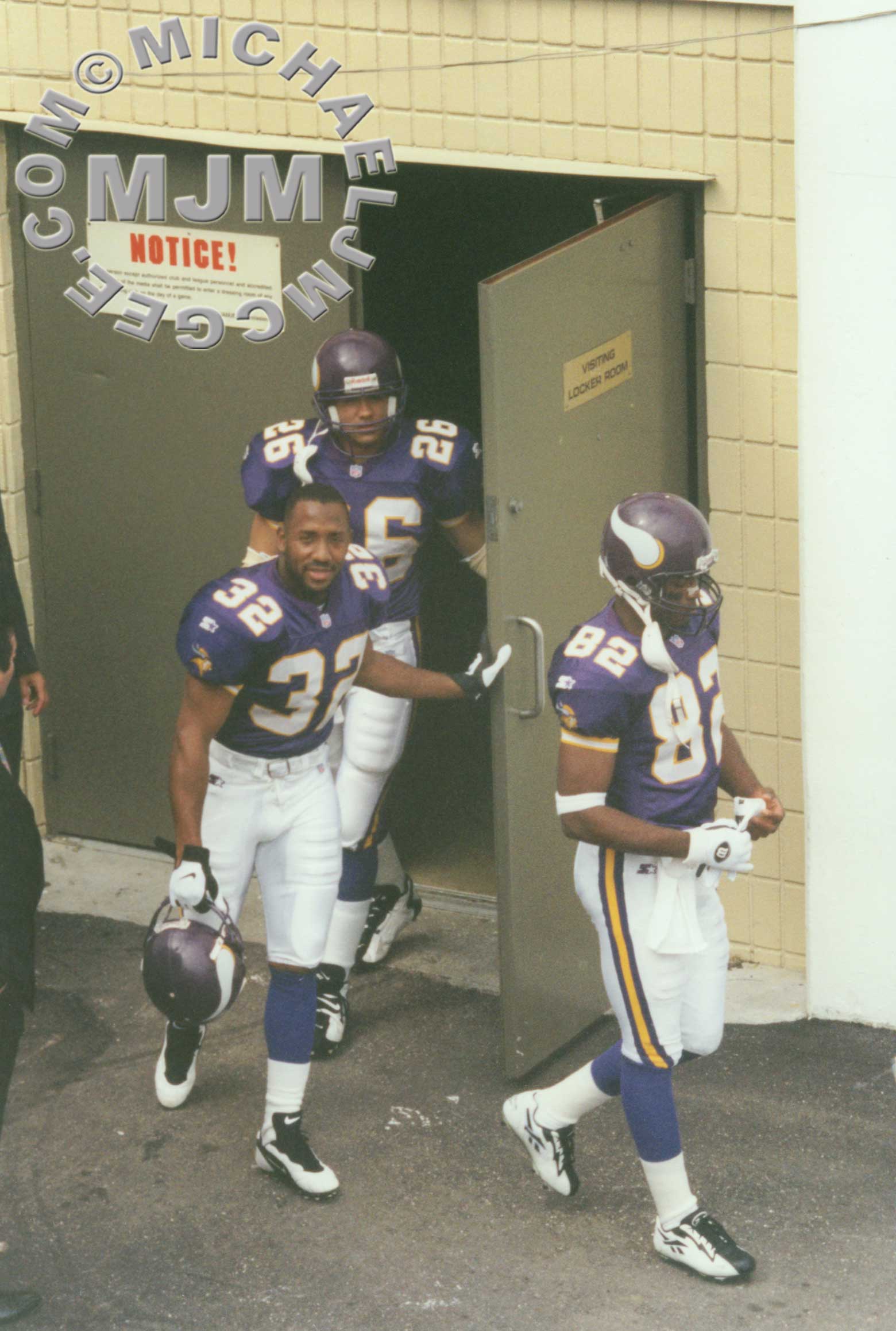 RB Amp Lee (looks up), RB Robert Smith and WR Qadry Ismail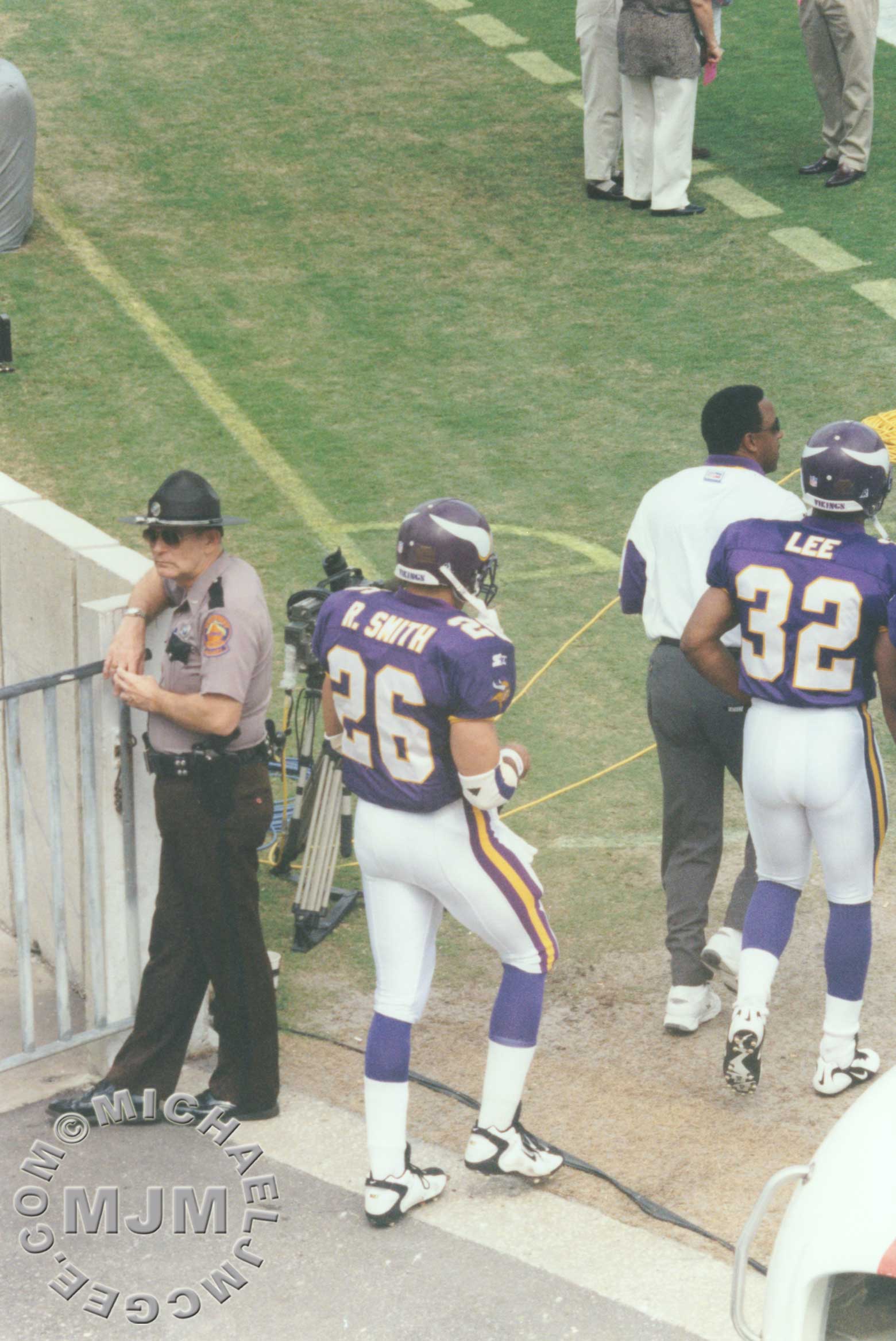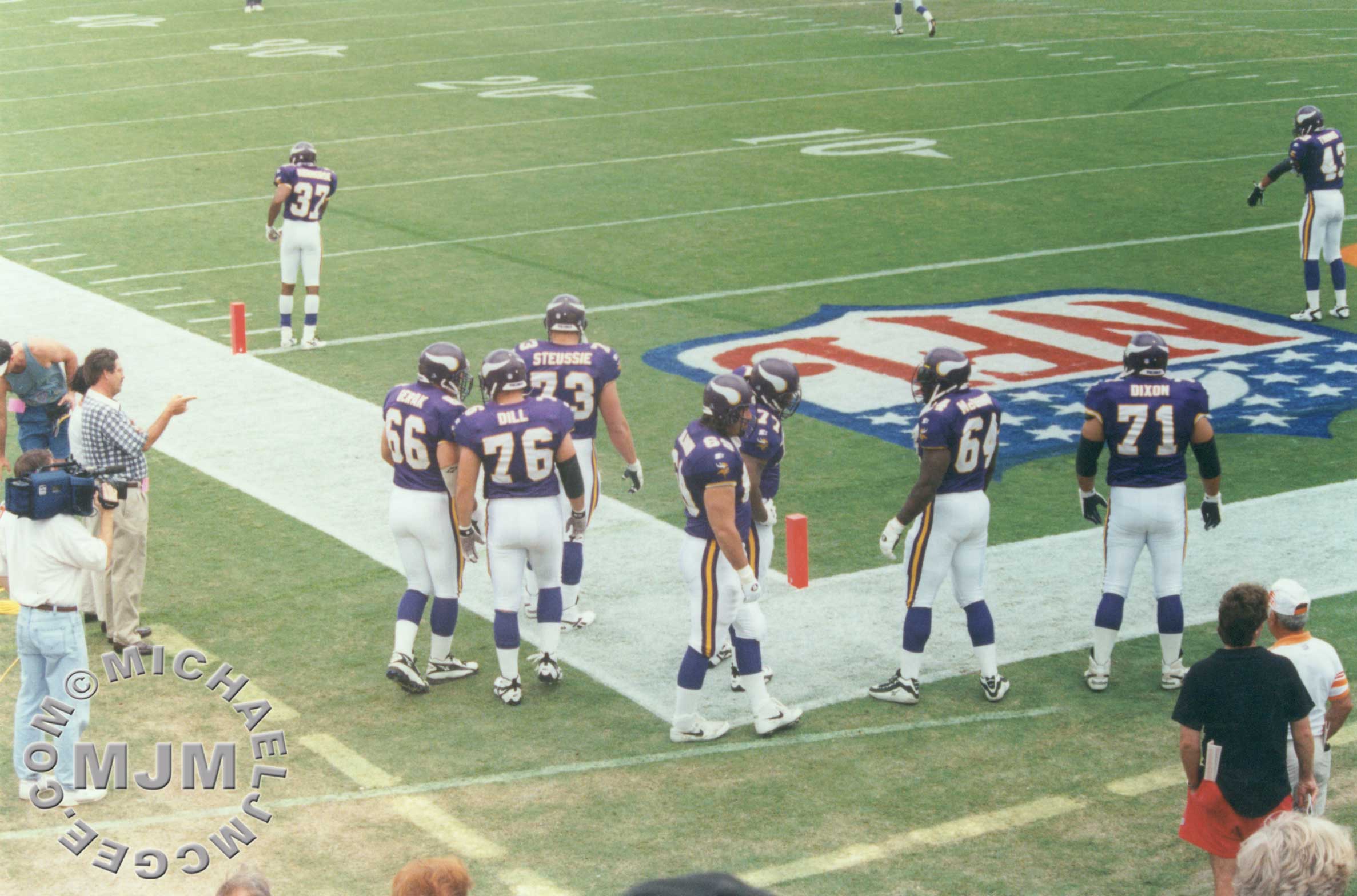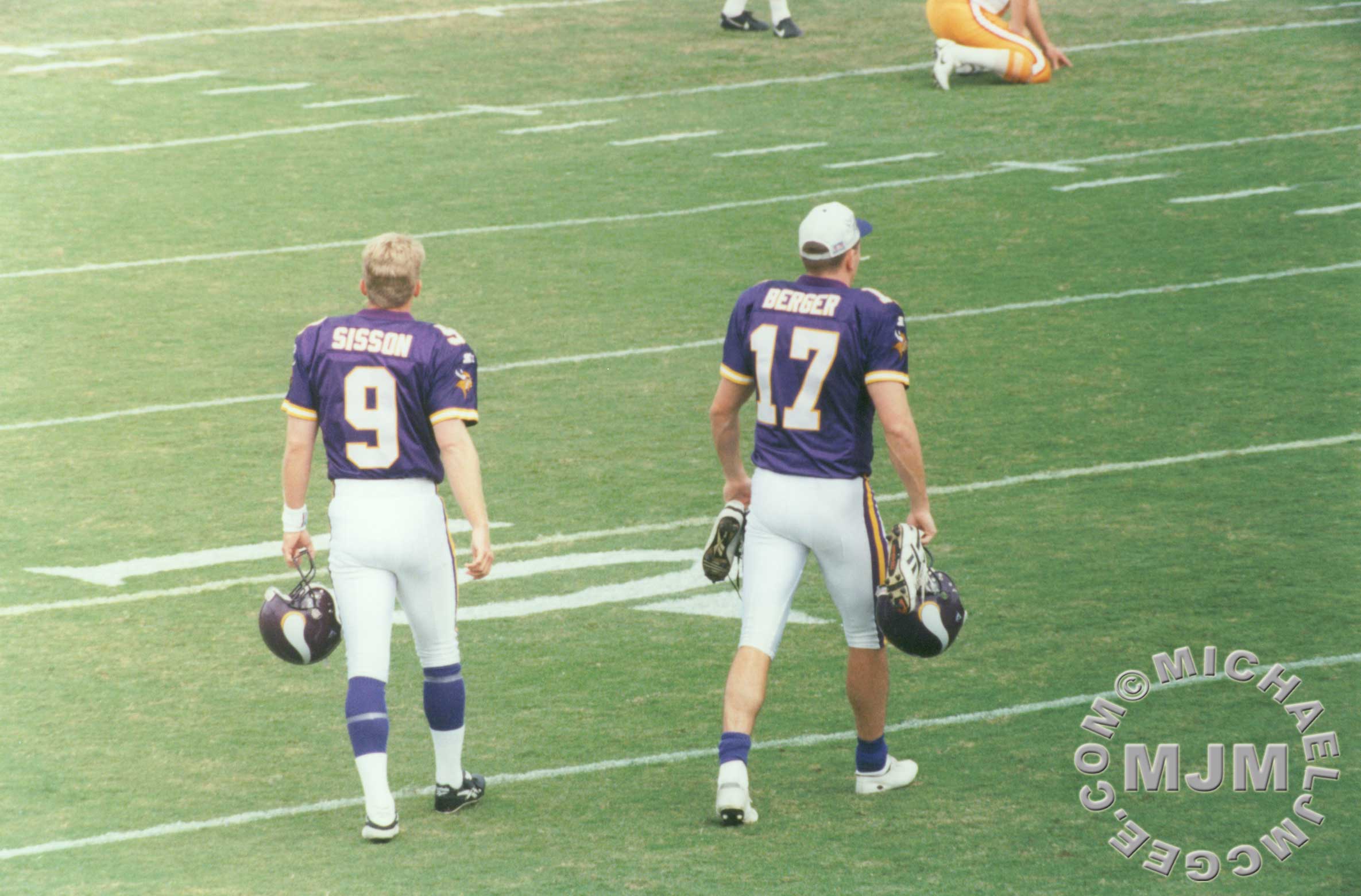 K Scott Sisson & K/P Mitch Berger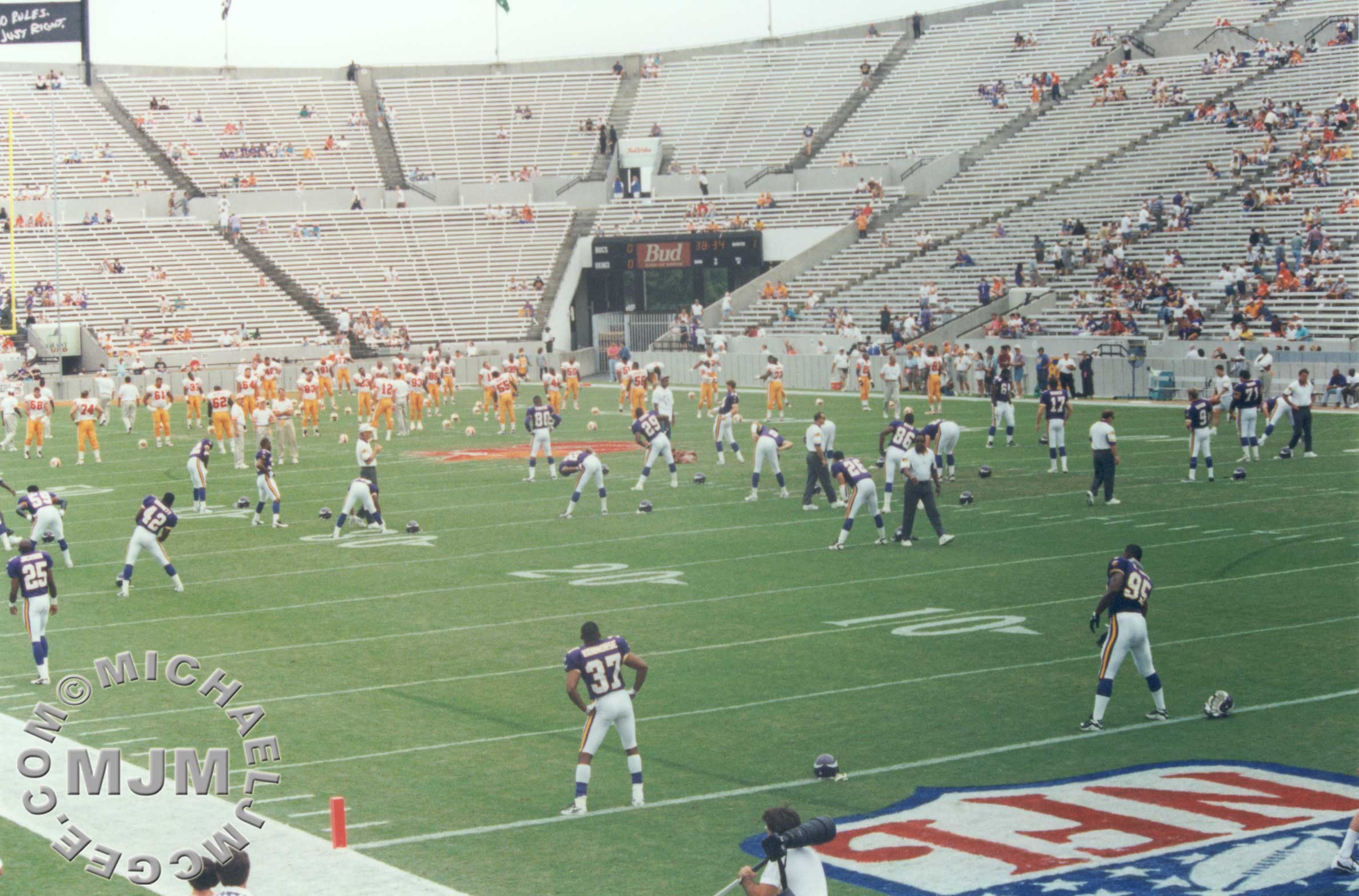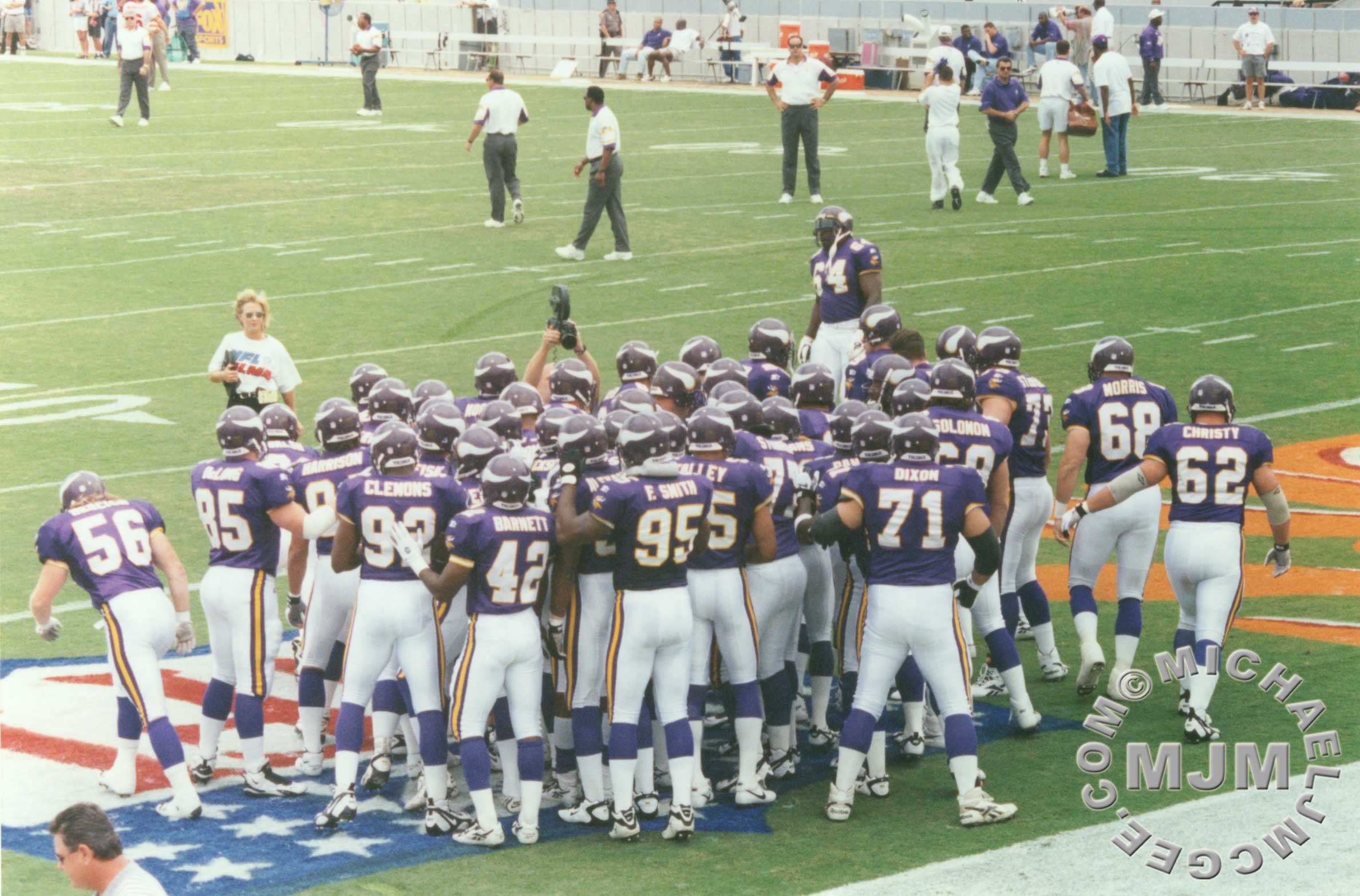 Vikings gather. Note: Future Vikings Head Coach Above future Mall of Famer # 64 Randall McDaniel.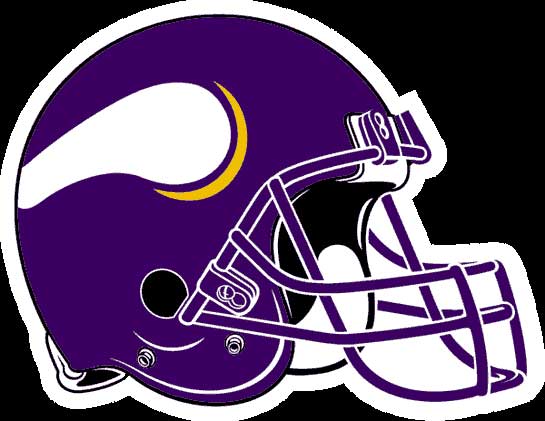 The Game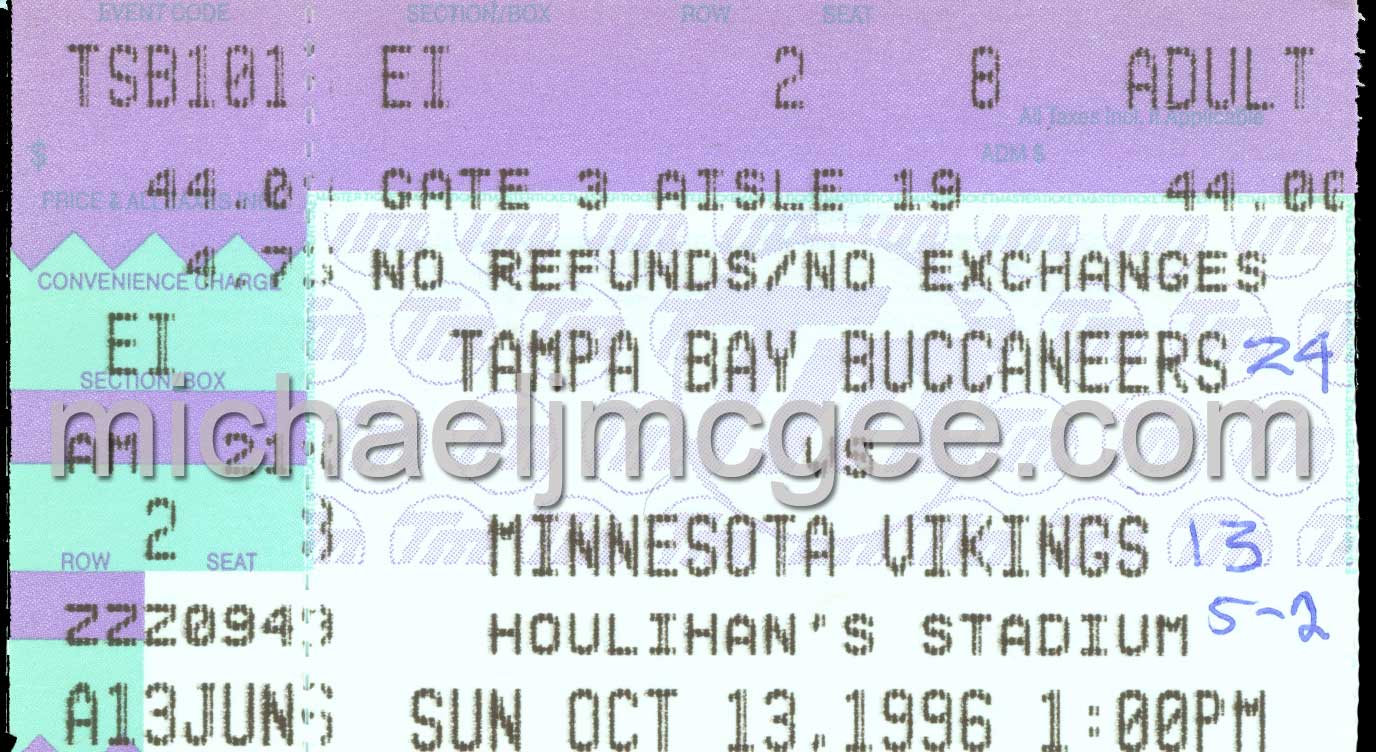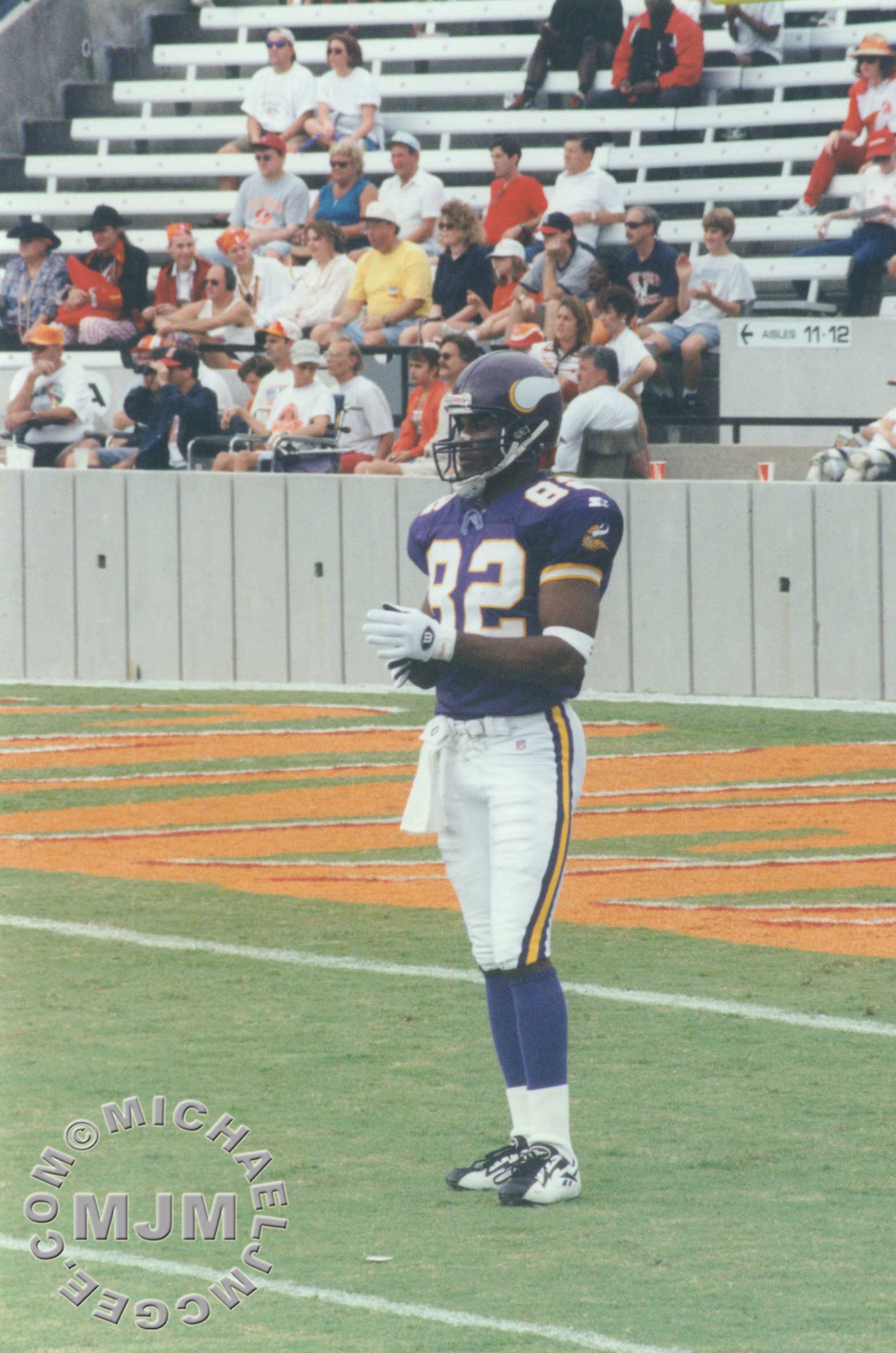 WR Qadry Ismail gets ready to receive the opening kickoff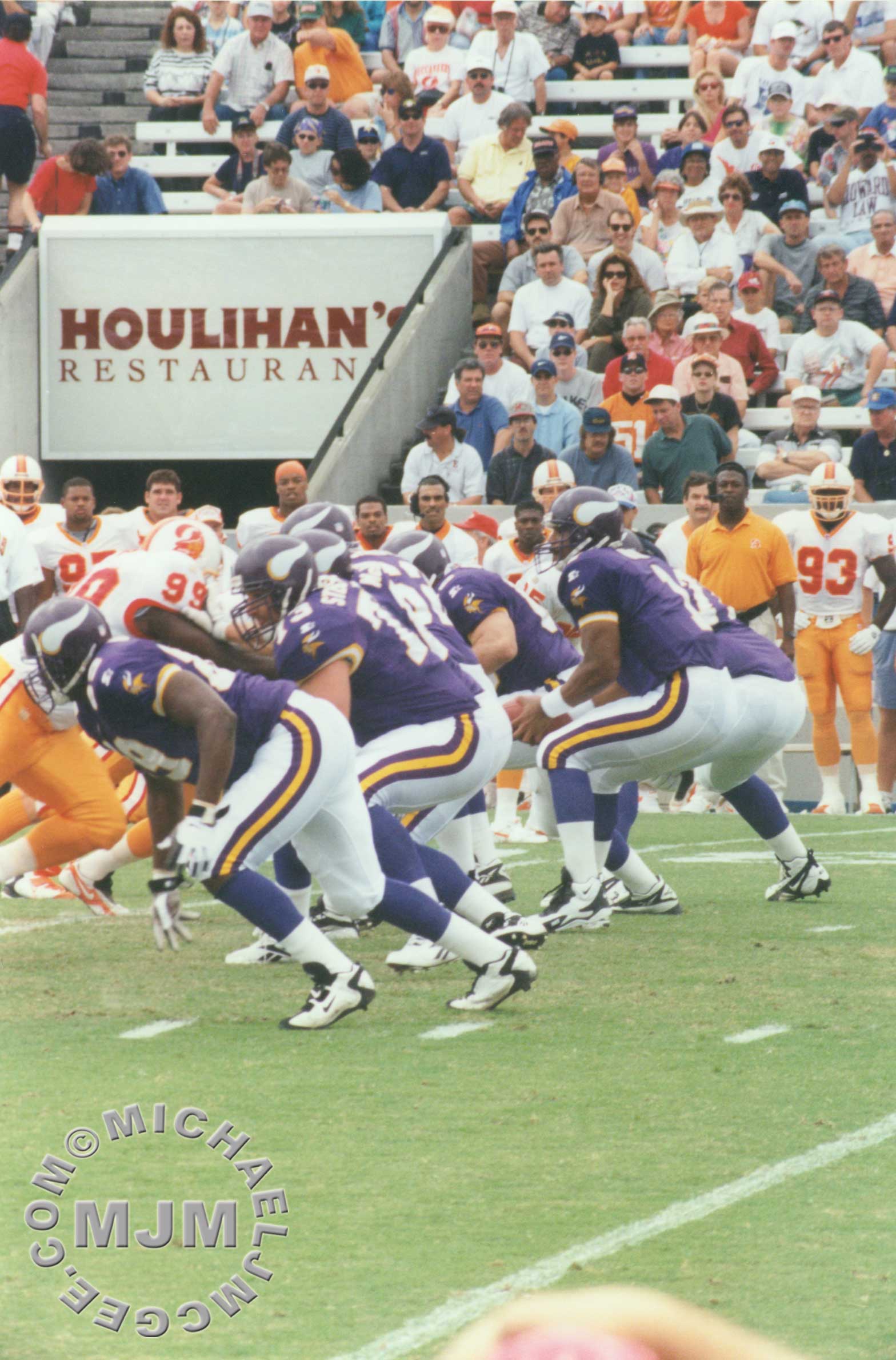 QB Warren Moon leads the Vikings. Note: Future Bears head coach Lovie Smith (with head set on) just above Moon's right
shoulder and Future Jets and Chiefs head coach Herm Edwards (with head set on) left of Moon's head.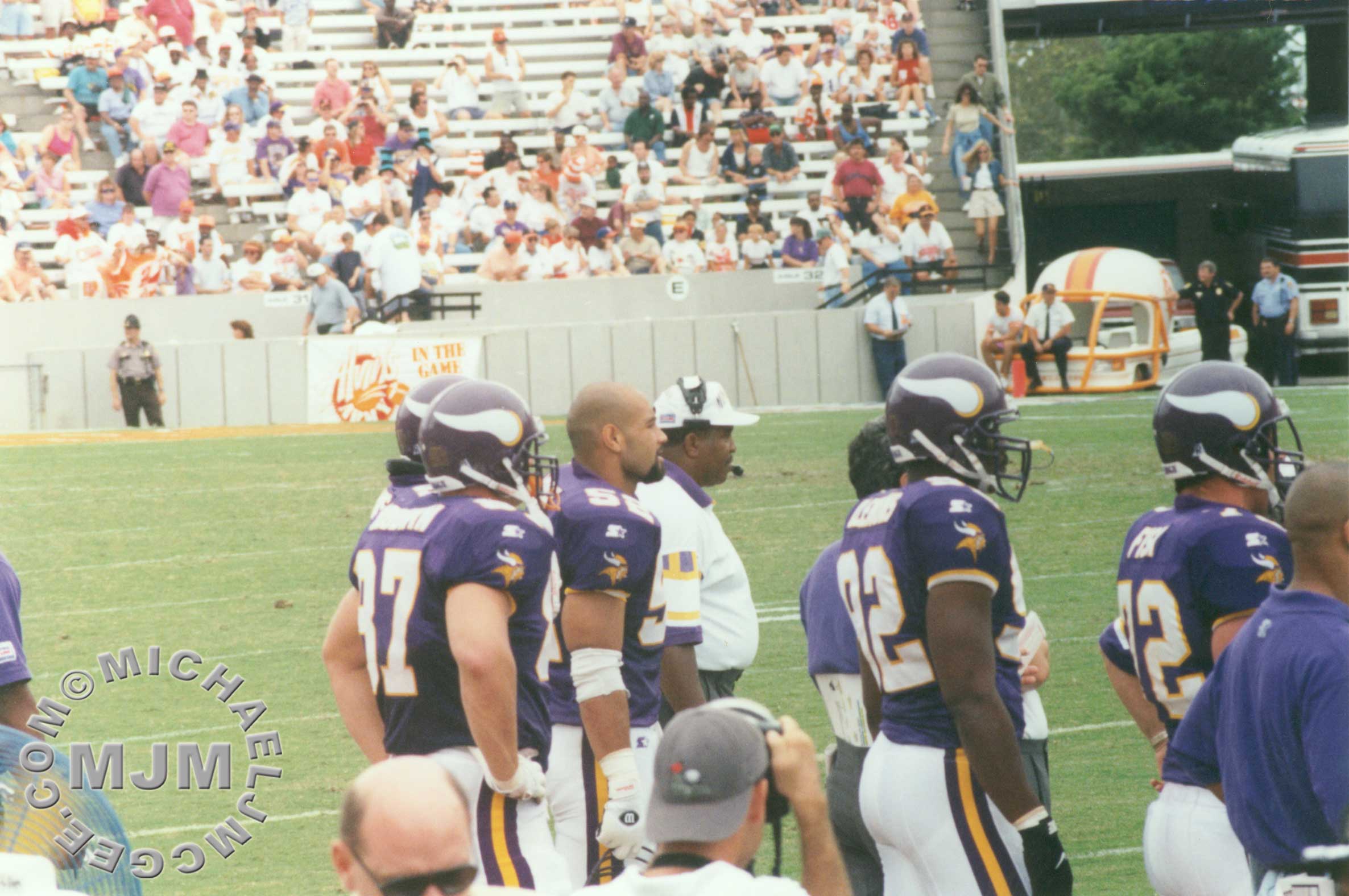 Denny watches closely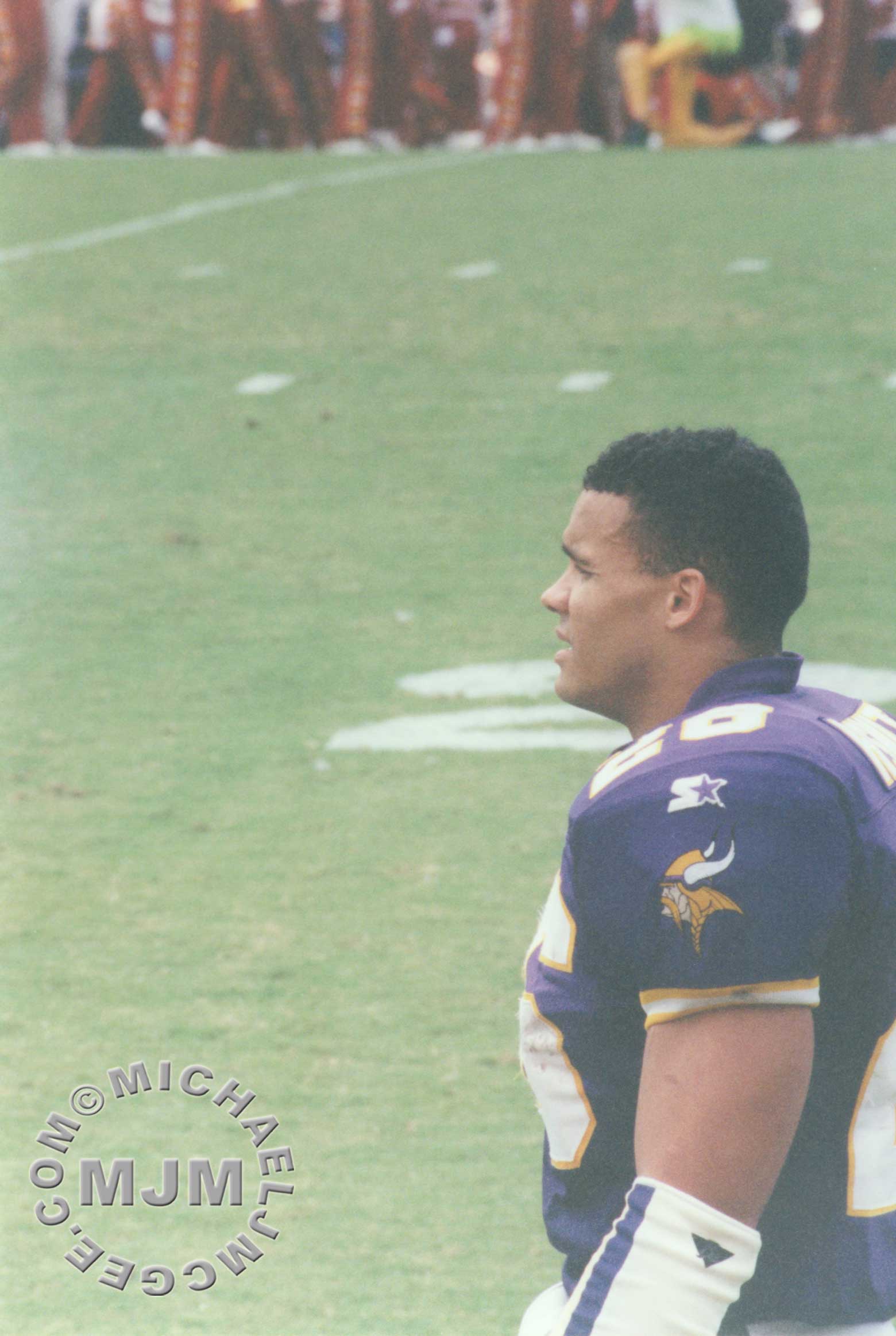 RB Robert Smith roams the sideline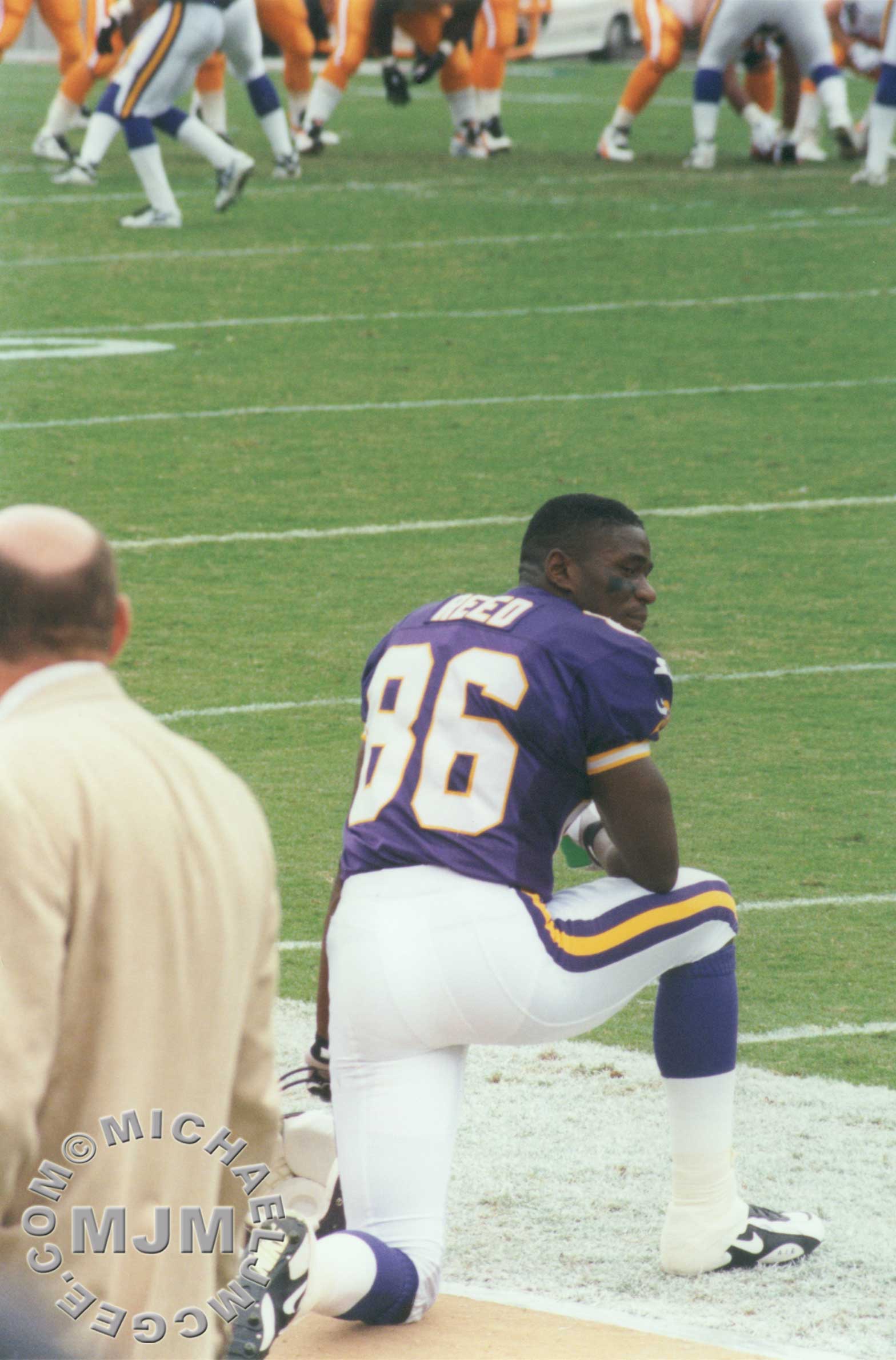 WR Jake Reed on the sideline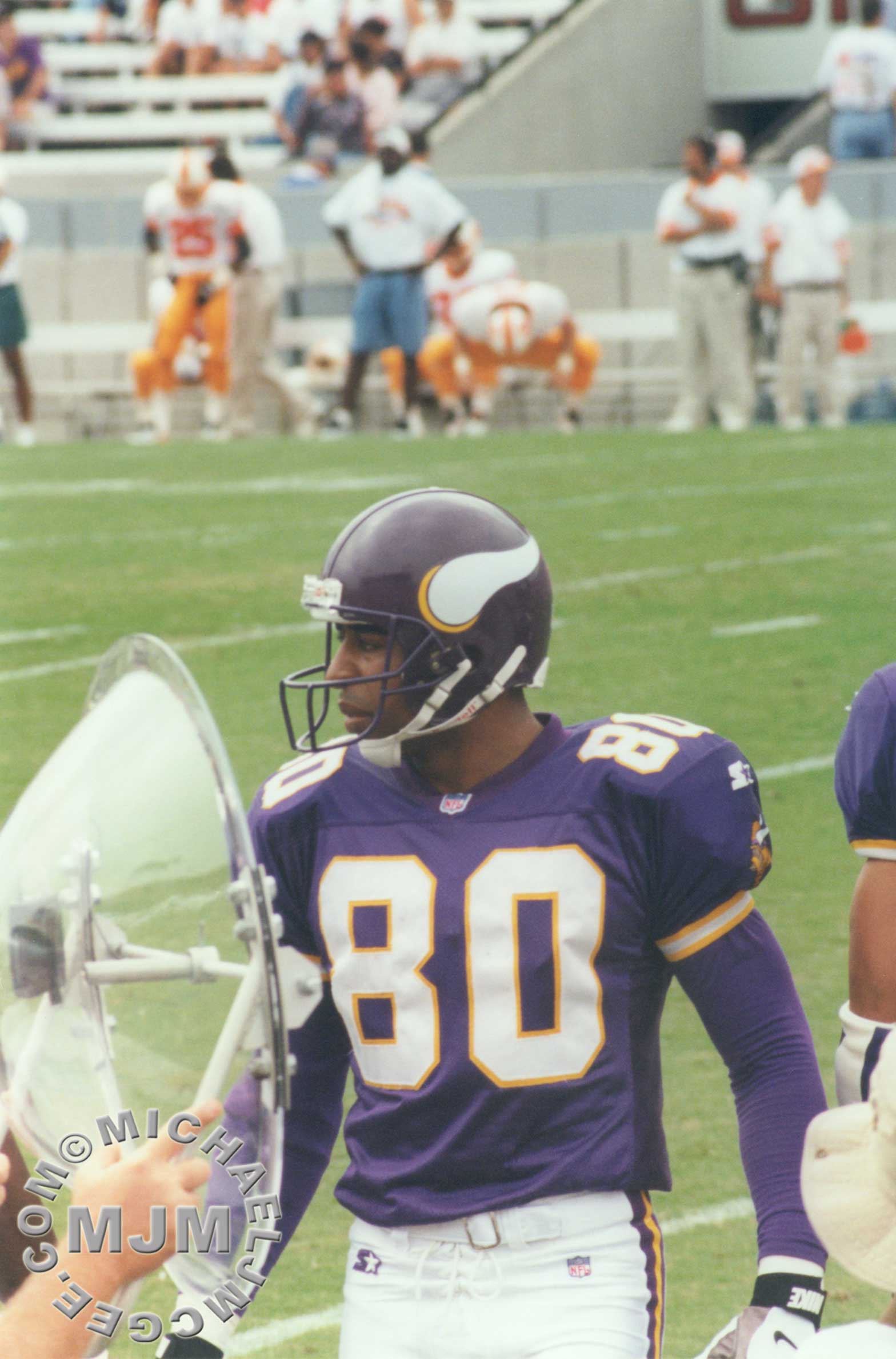 WR Chris Carter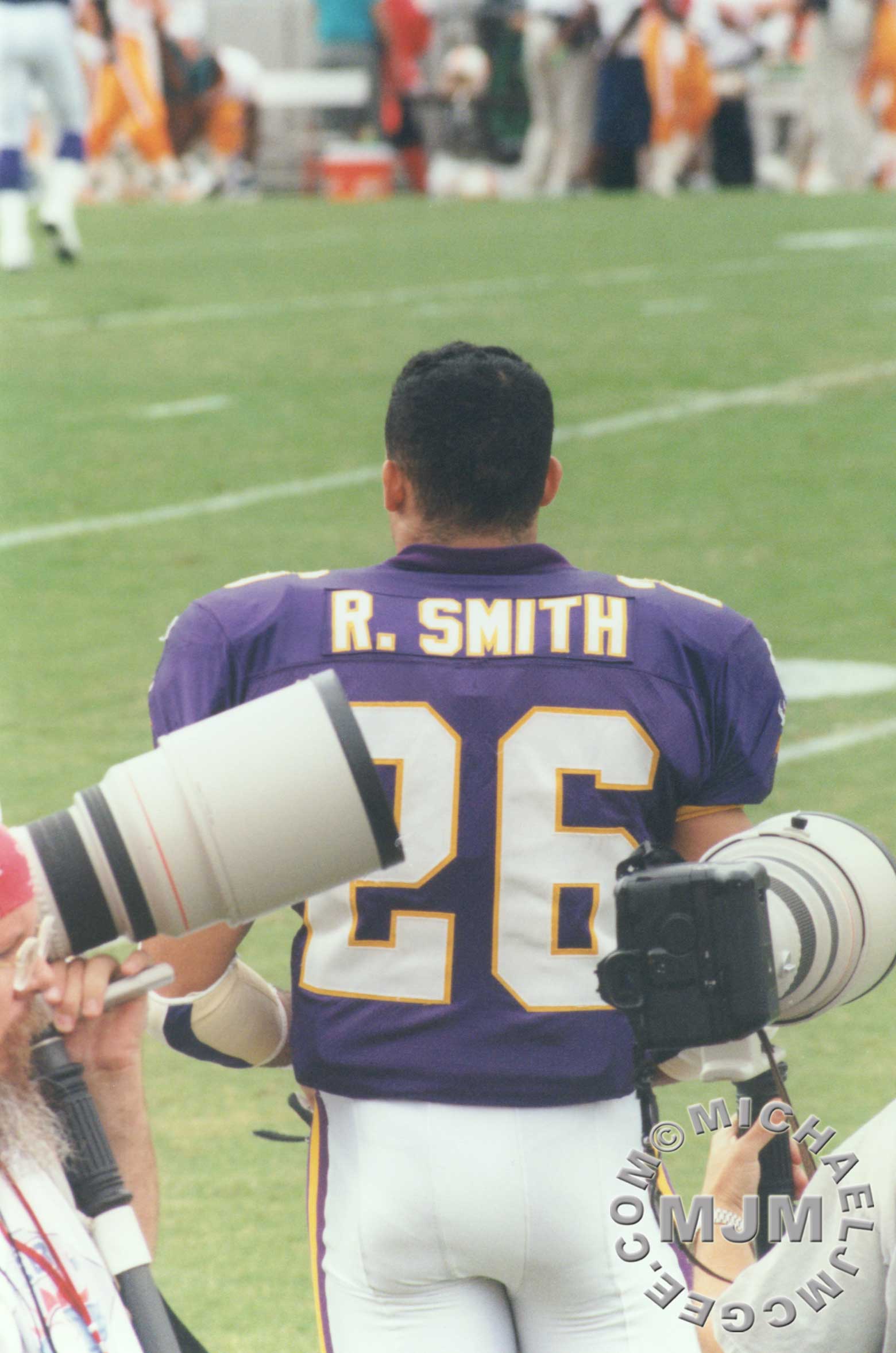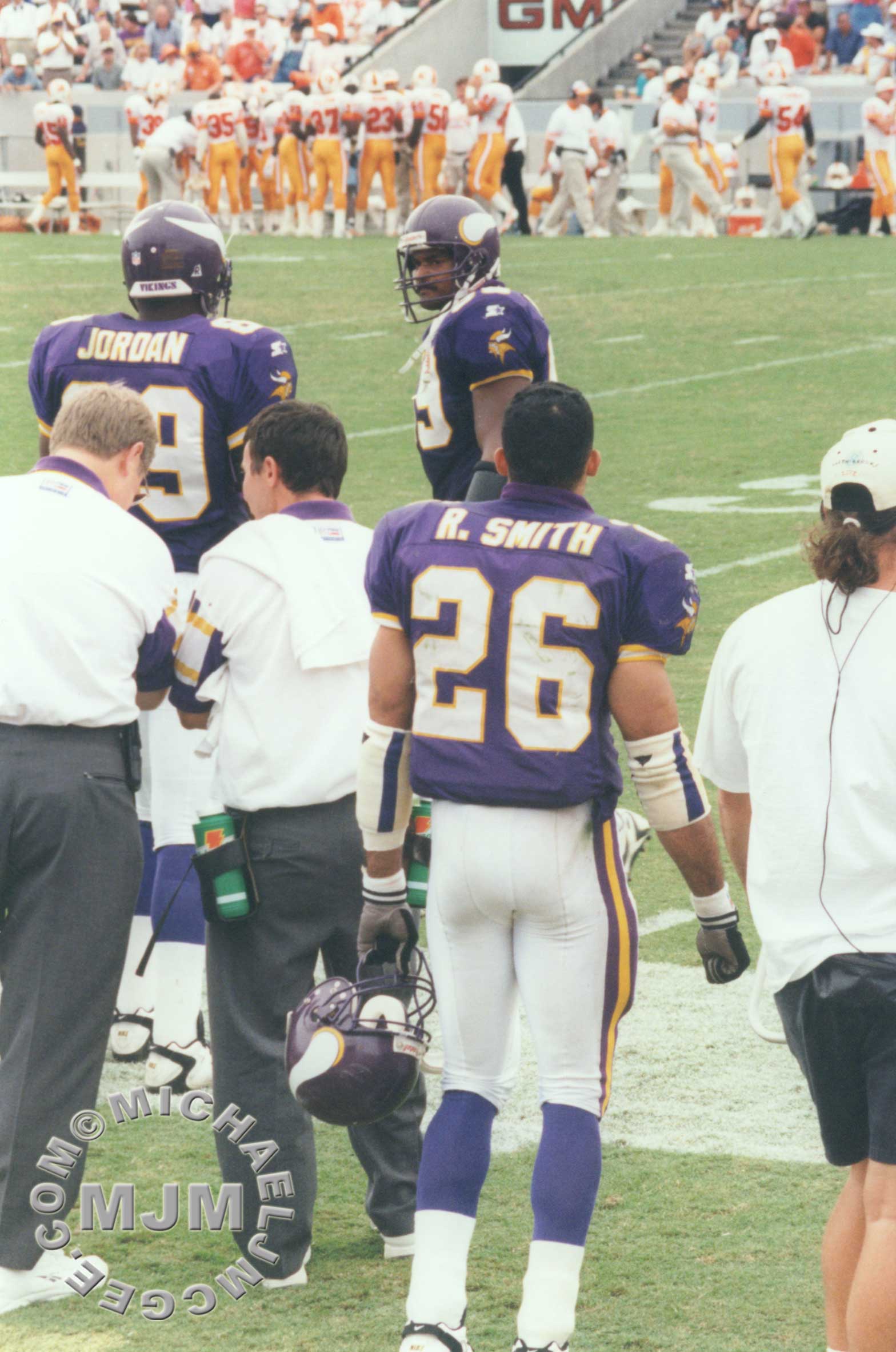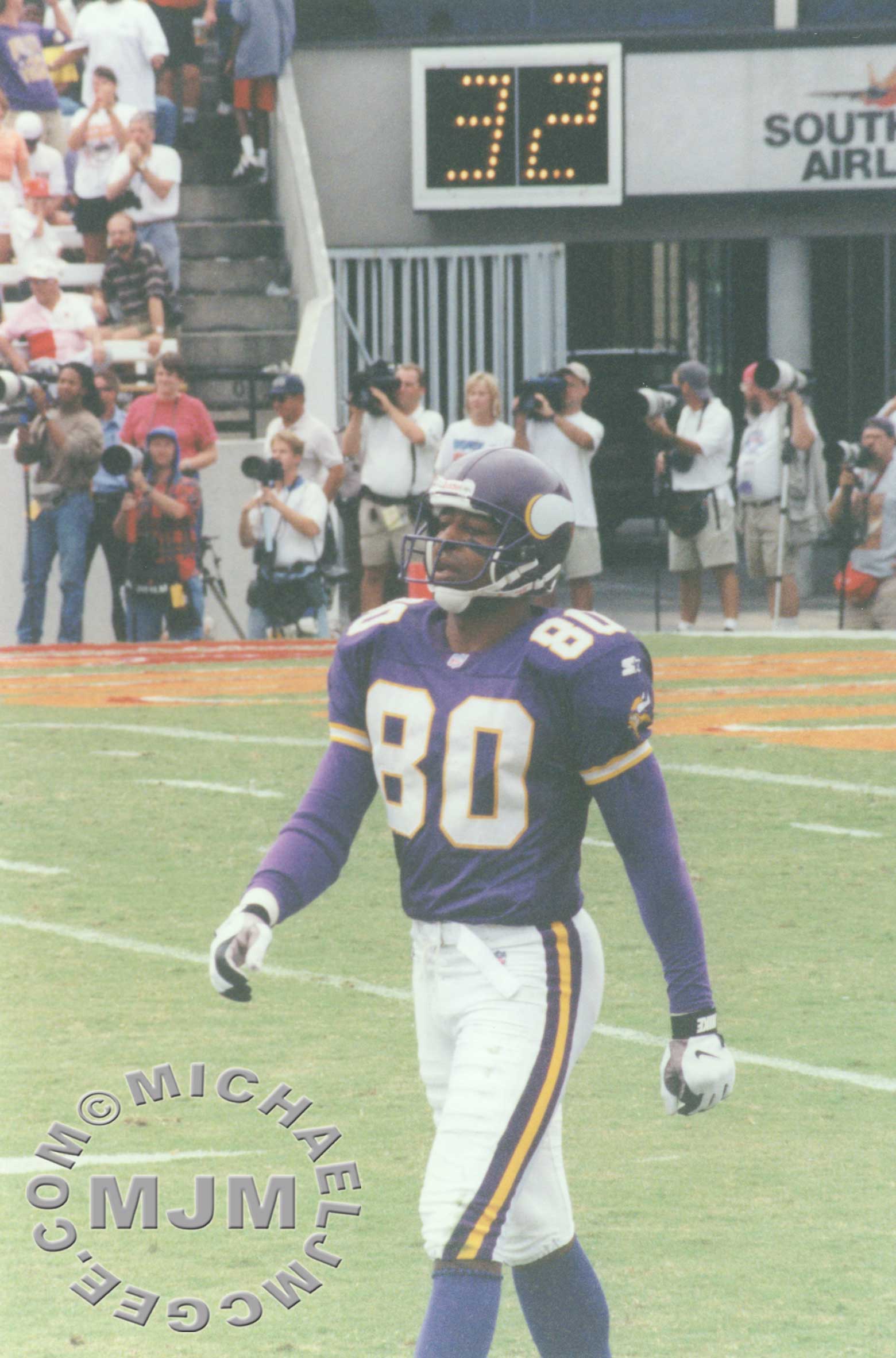 CC exits the field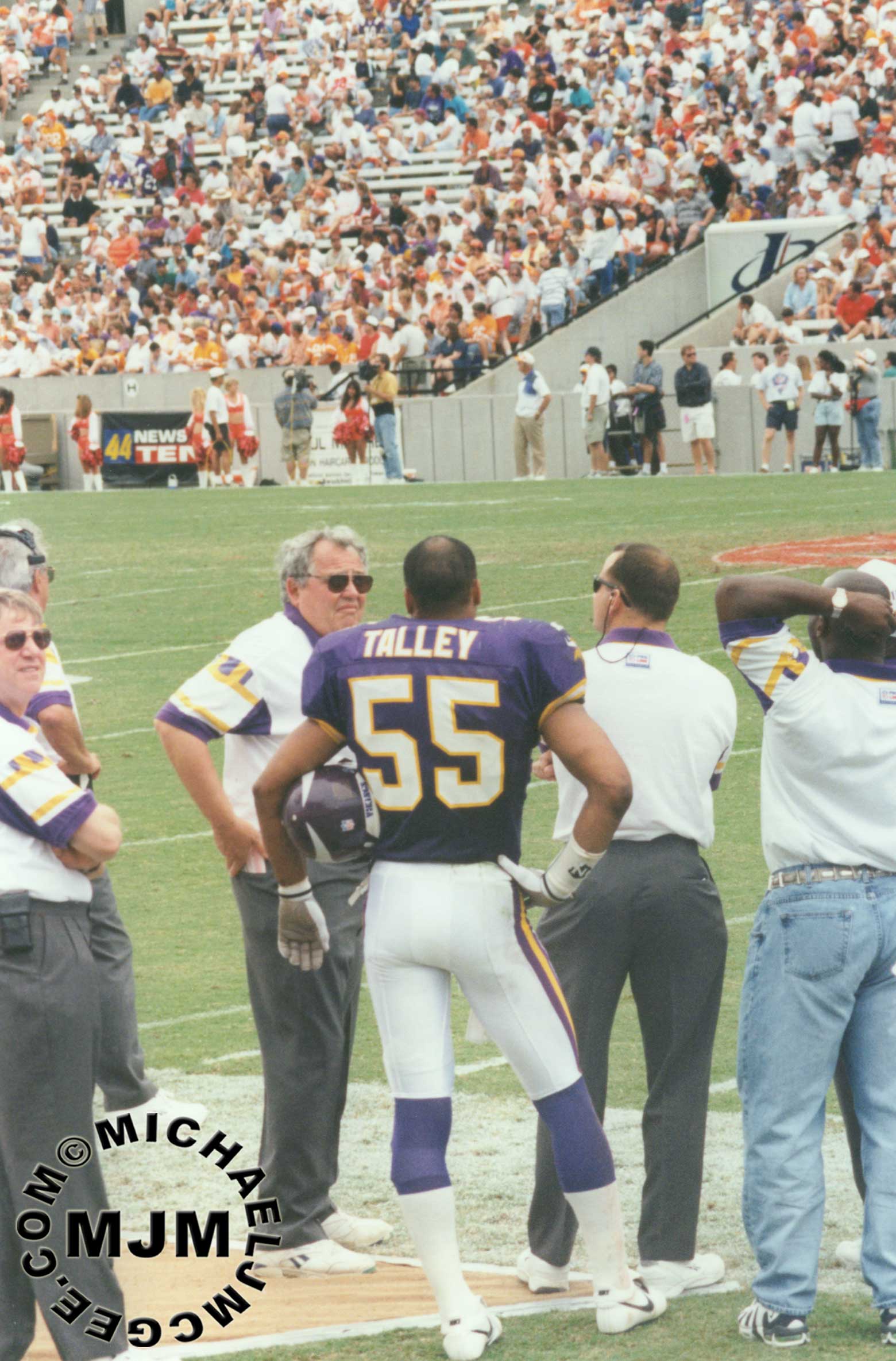 Long time ex Buffalo Bills LB Darryl Talley talks with Vikings Trainer Fred Zamberletti (L)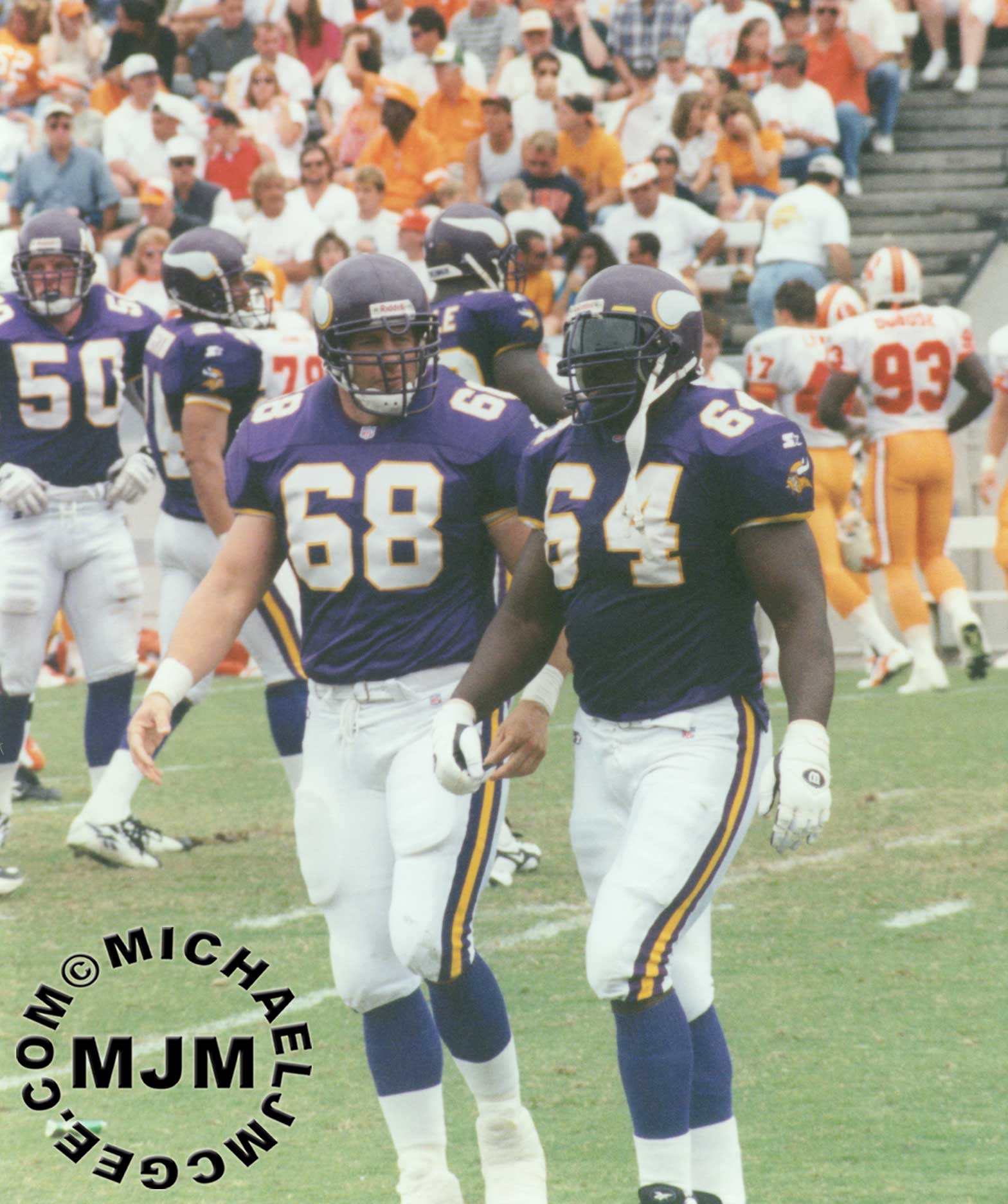 LS Mike Morris & LG Randall McDaniel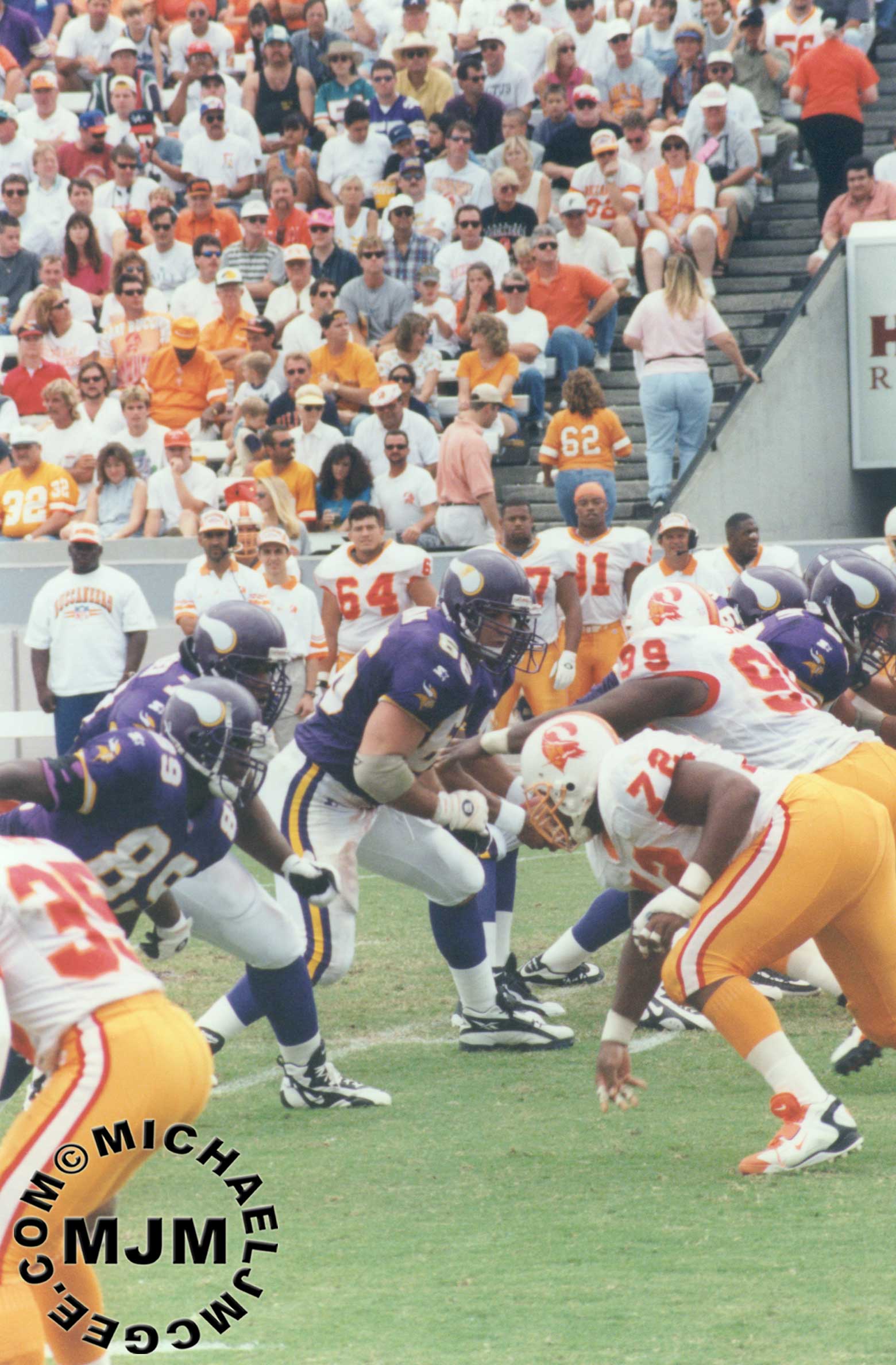 Bucs DT Warren Sapp (99) gets his double team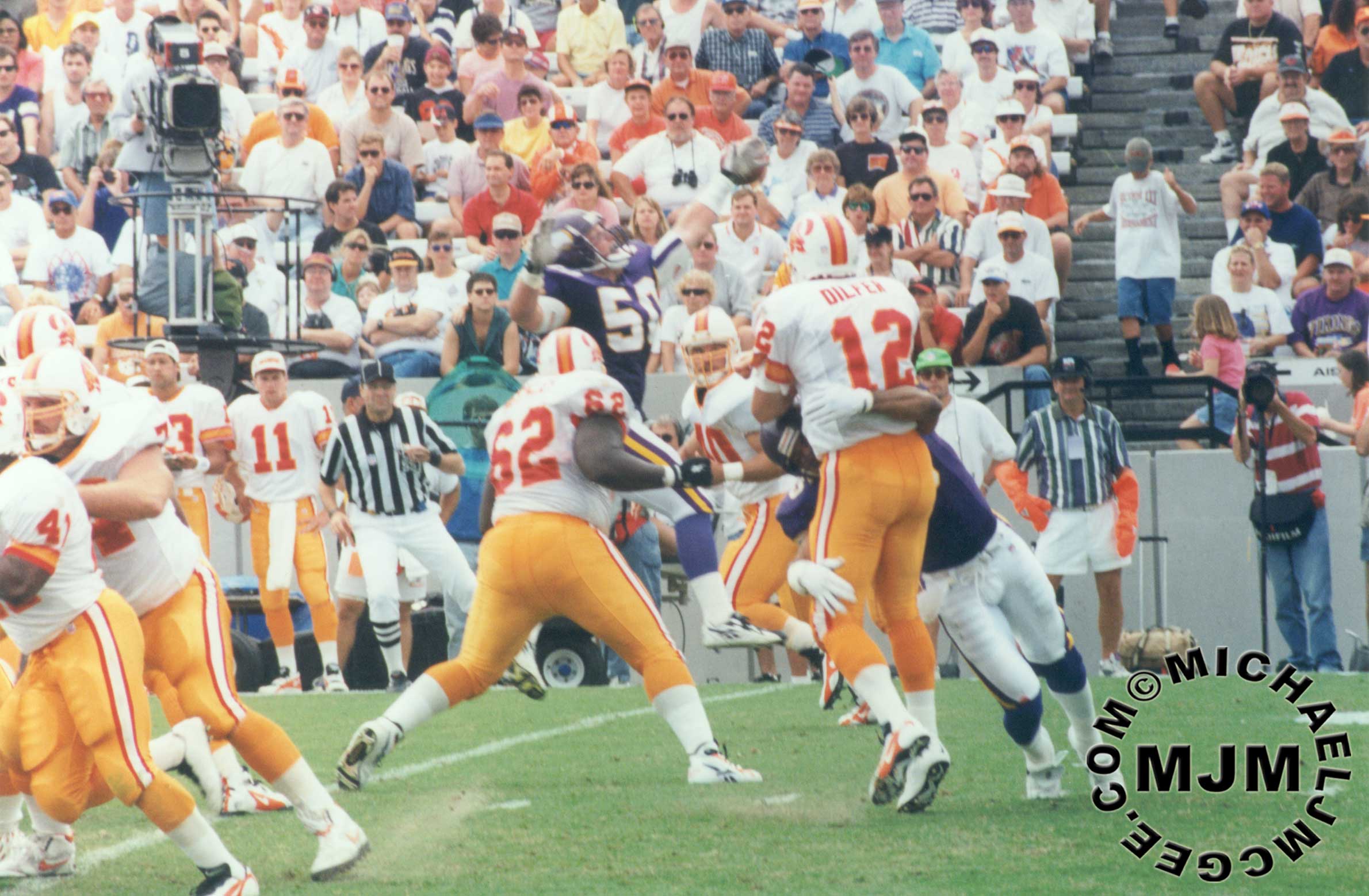 Dilfer avoids a sack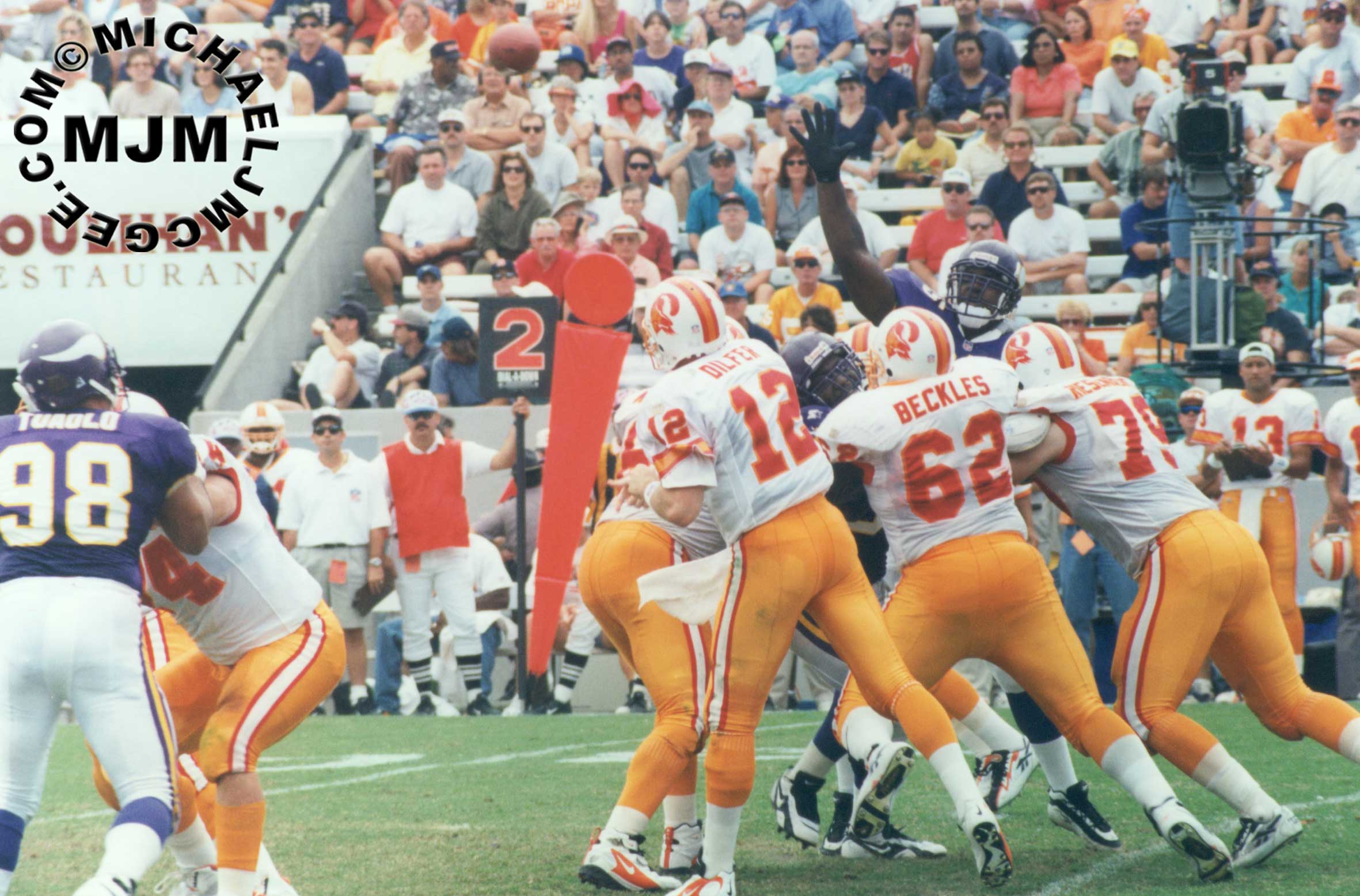 Dilfer throws as DT John Randle gets triple teamed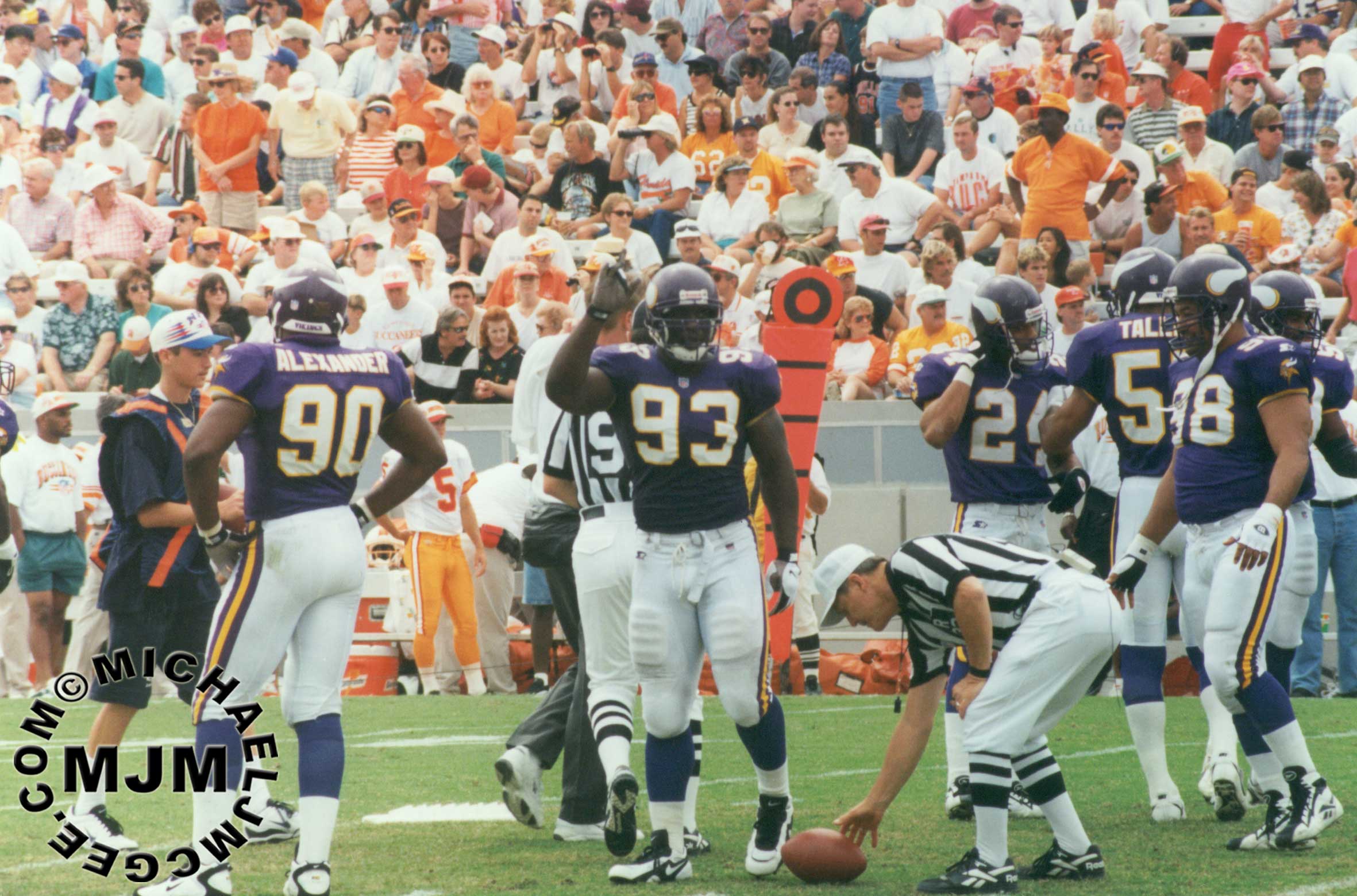 The GREAT John Randle!!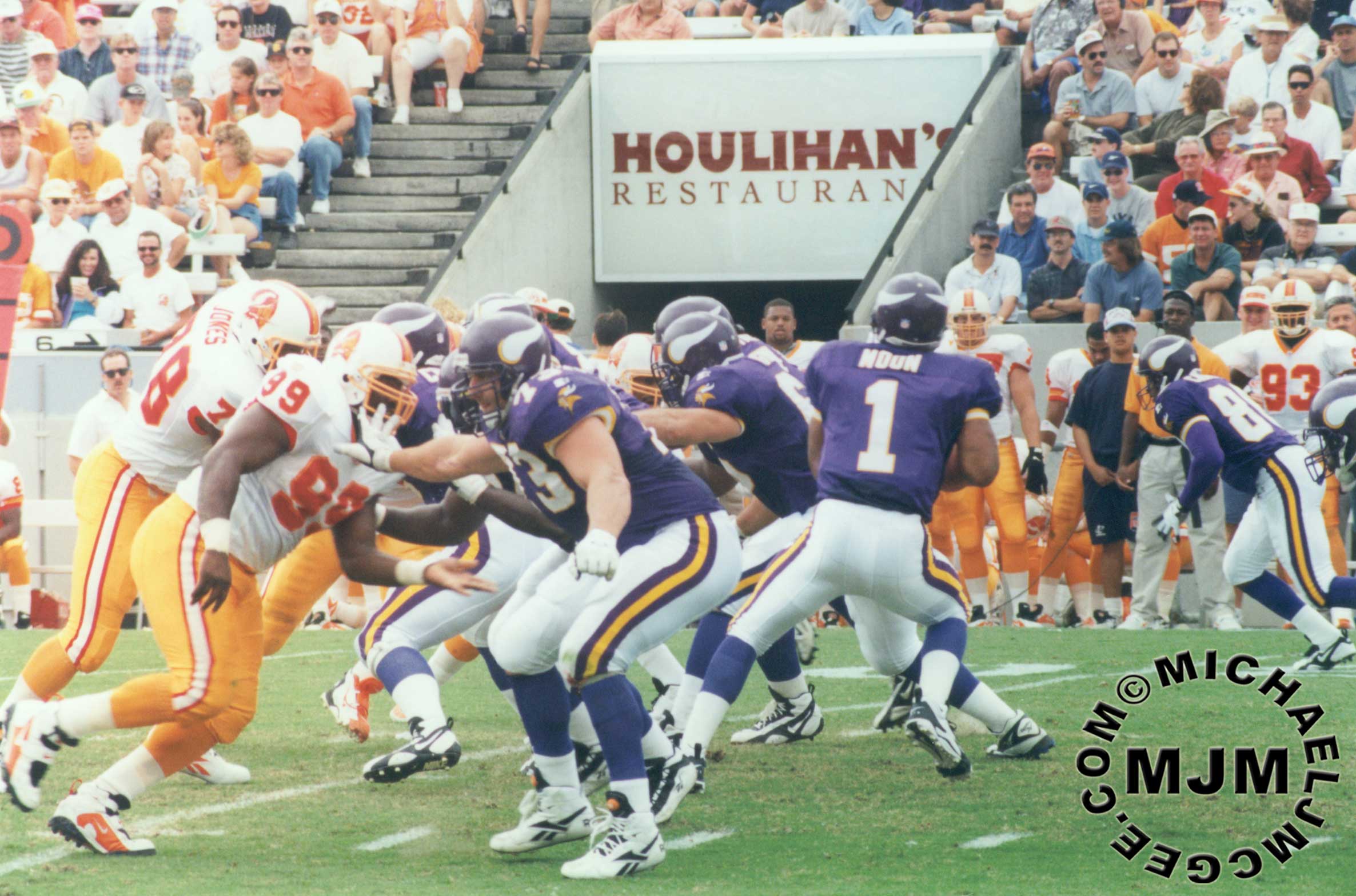 QB Moon drops back as DT Sapp gets the illegal hands to the face by LT Todd Steussie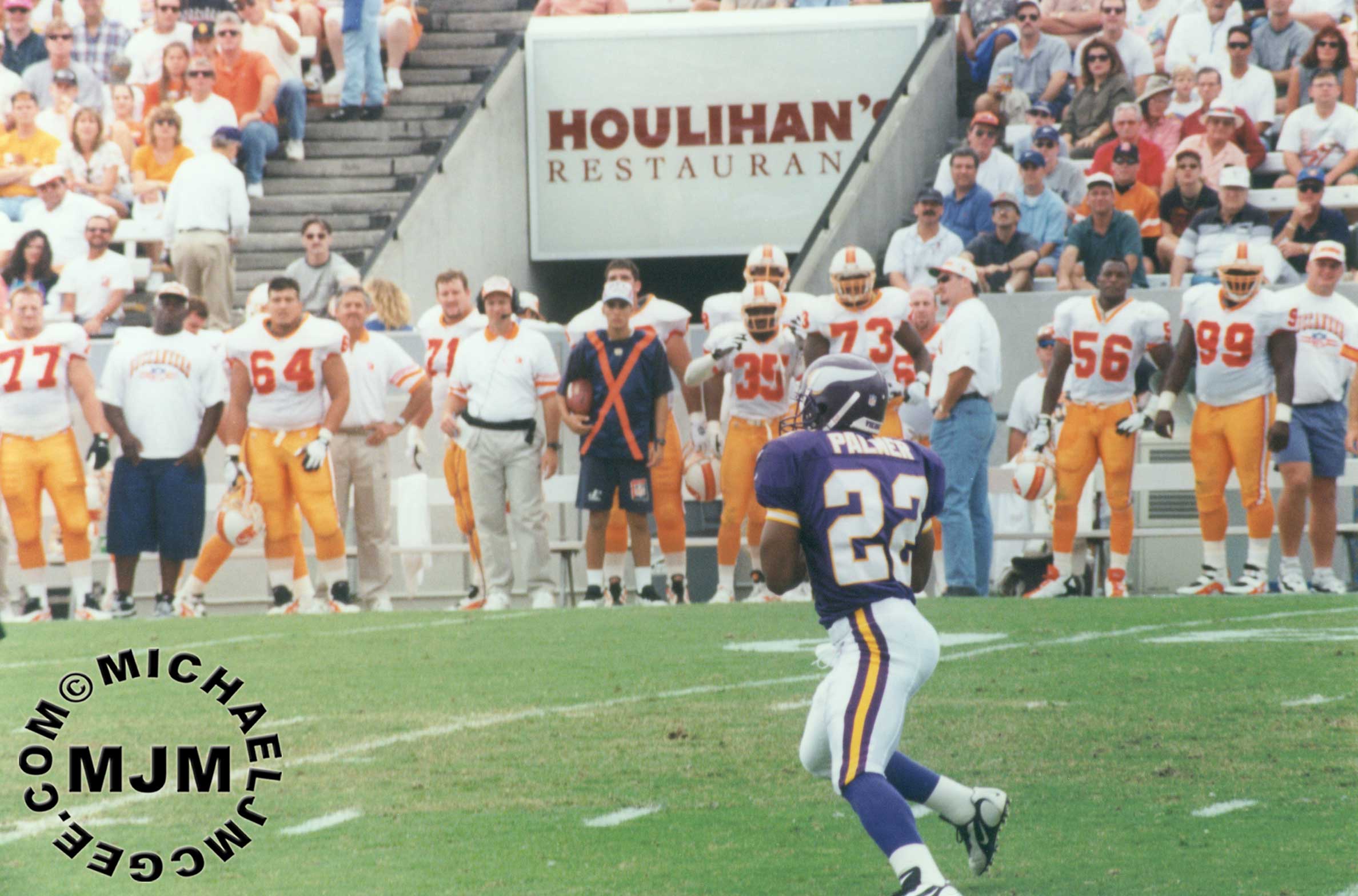 KR/RB David Palmer receives a punt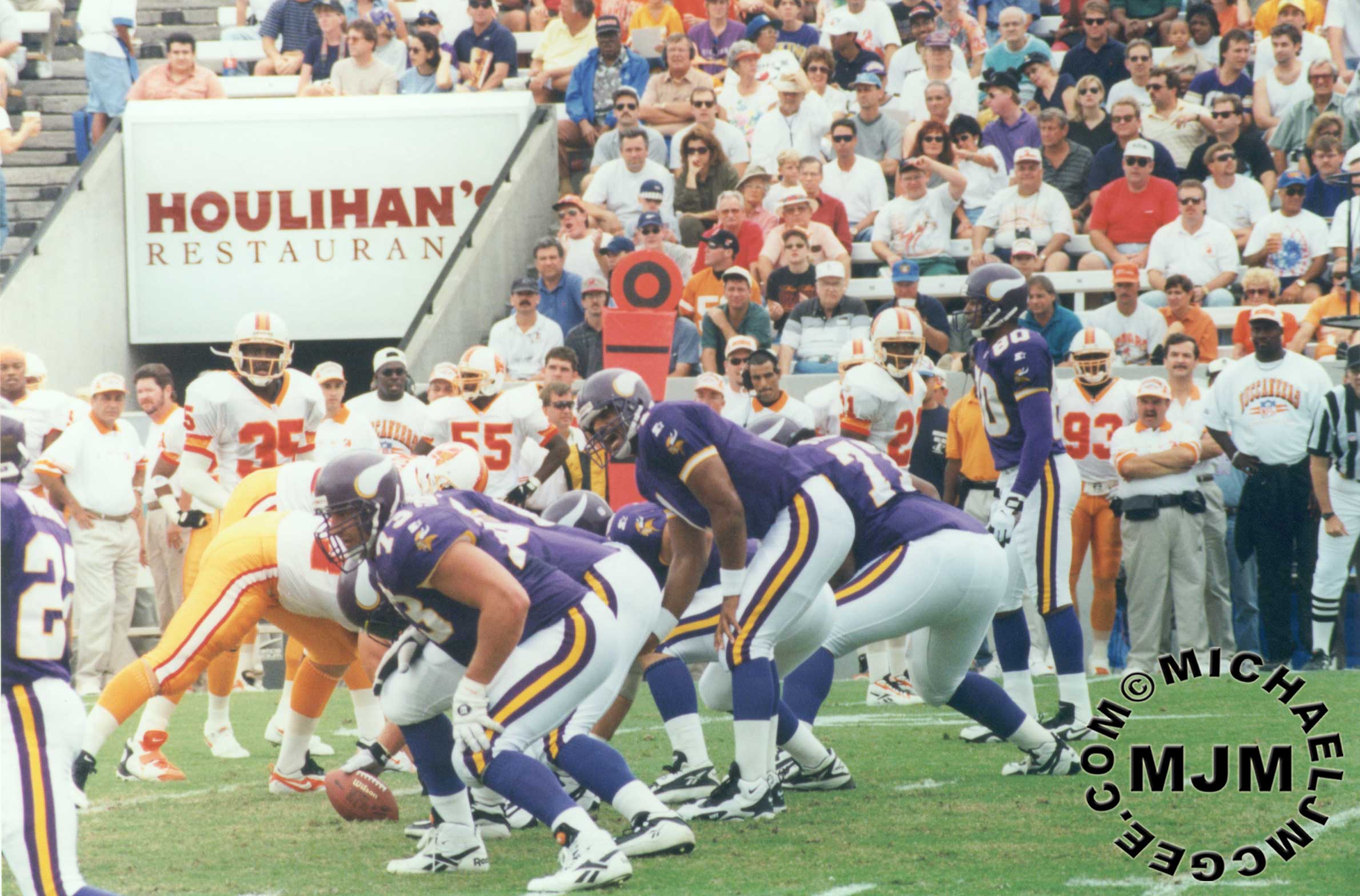 Moon barks out the signals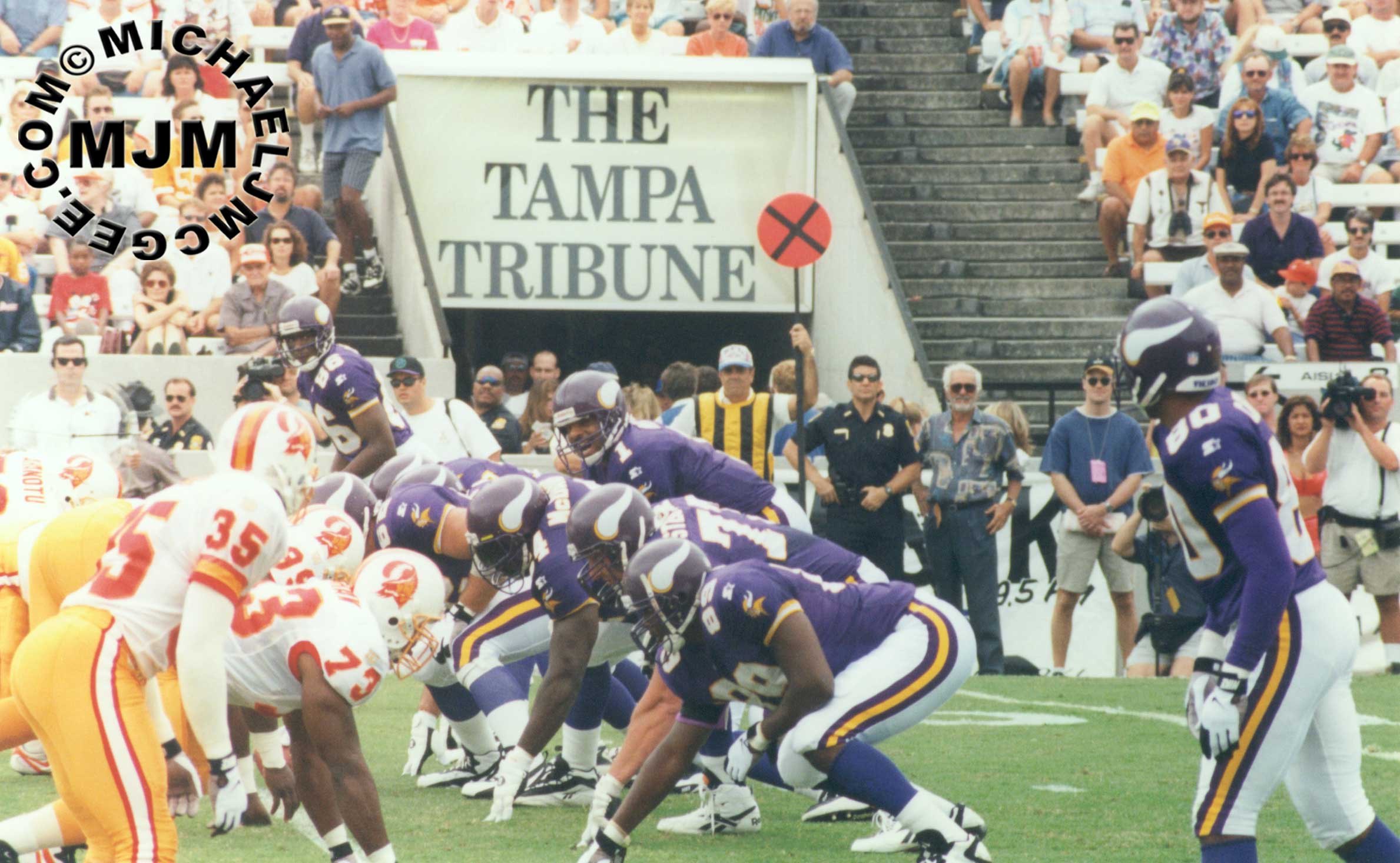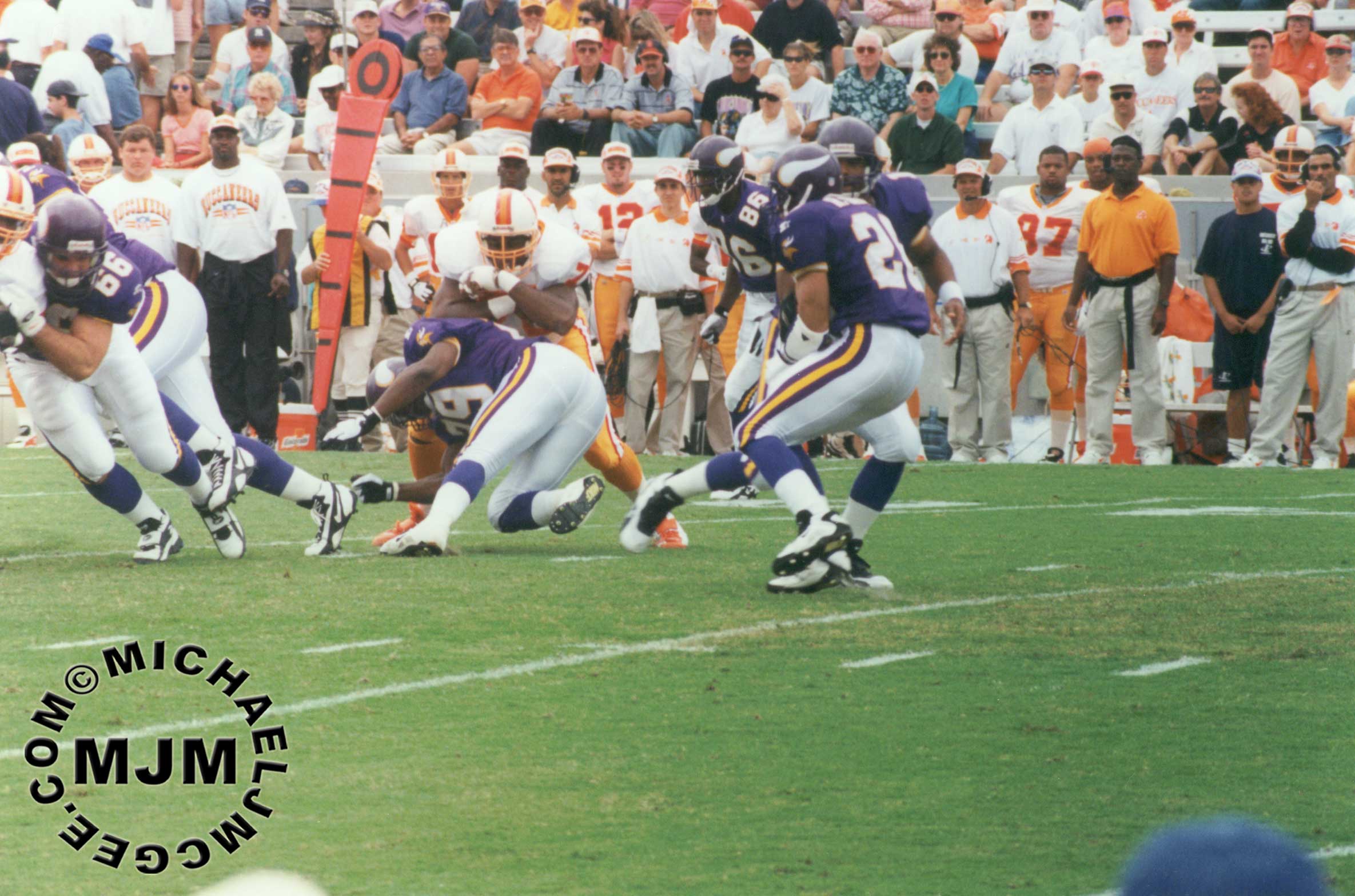 RB Robert Smith gets the hand off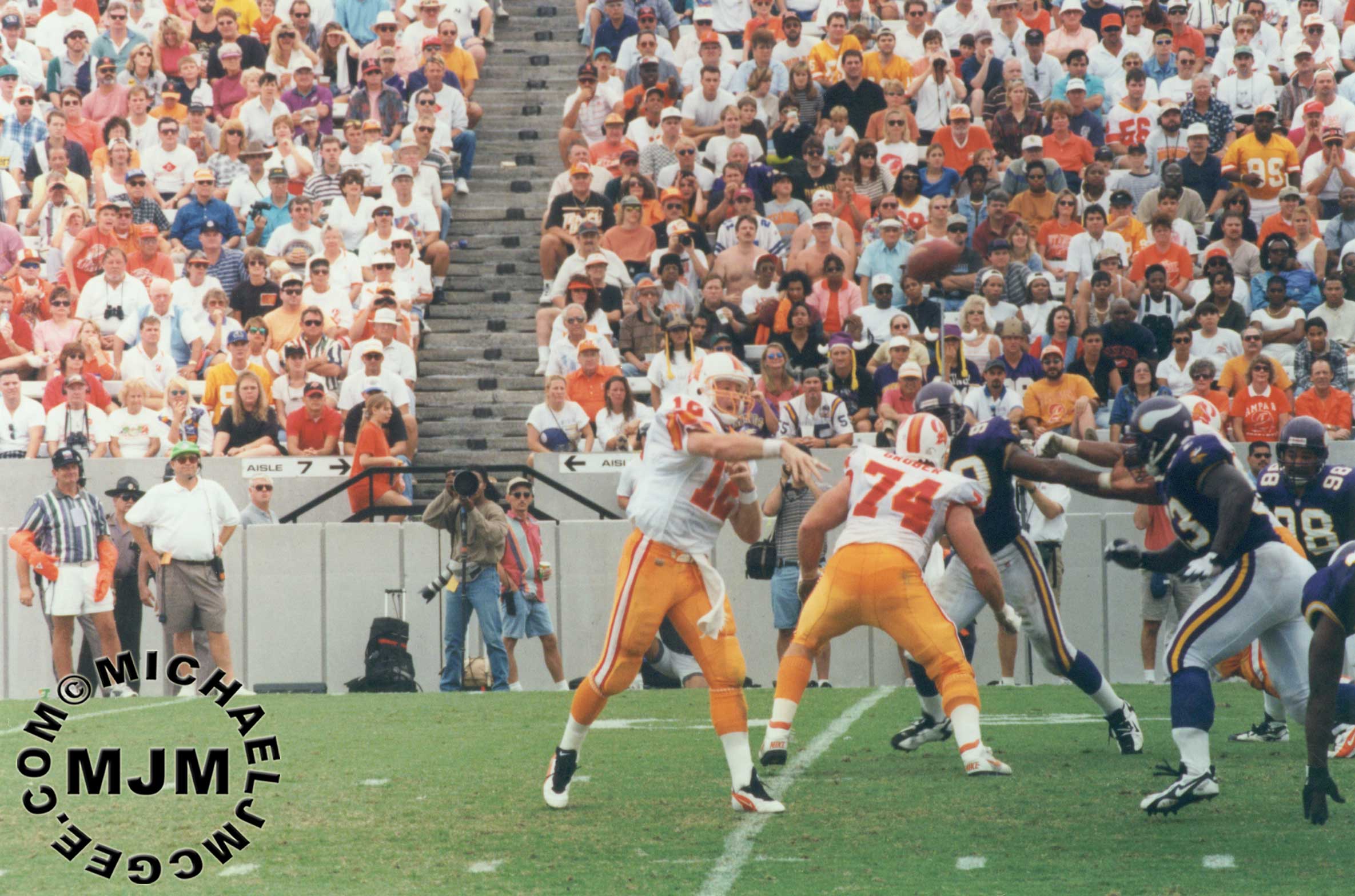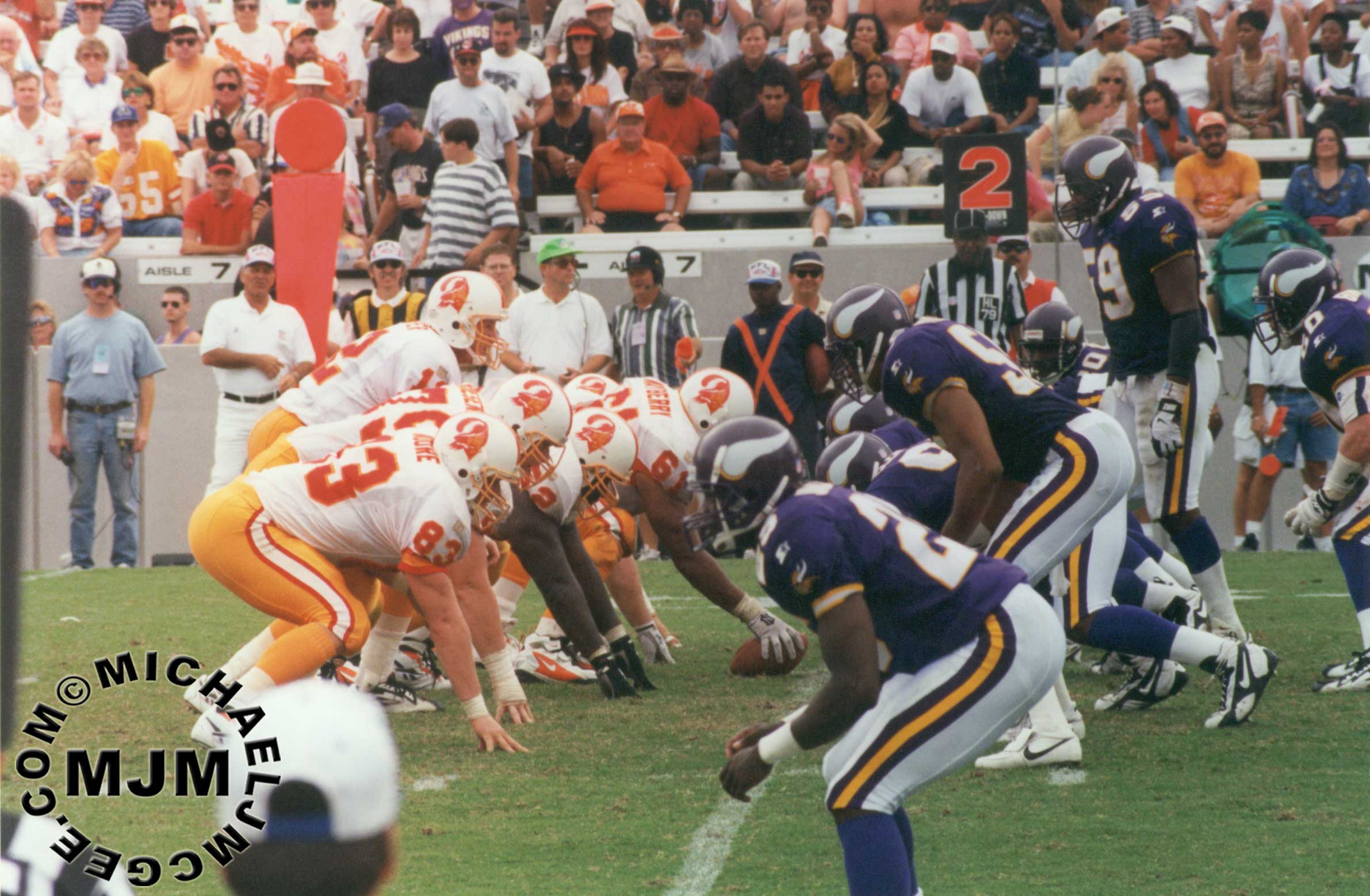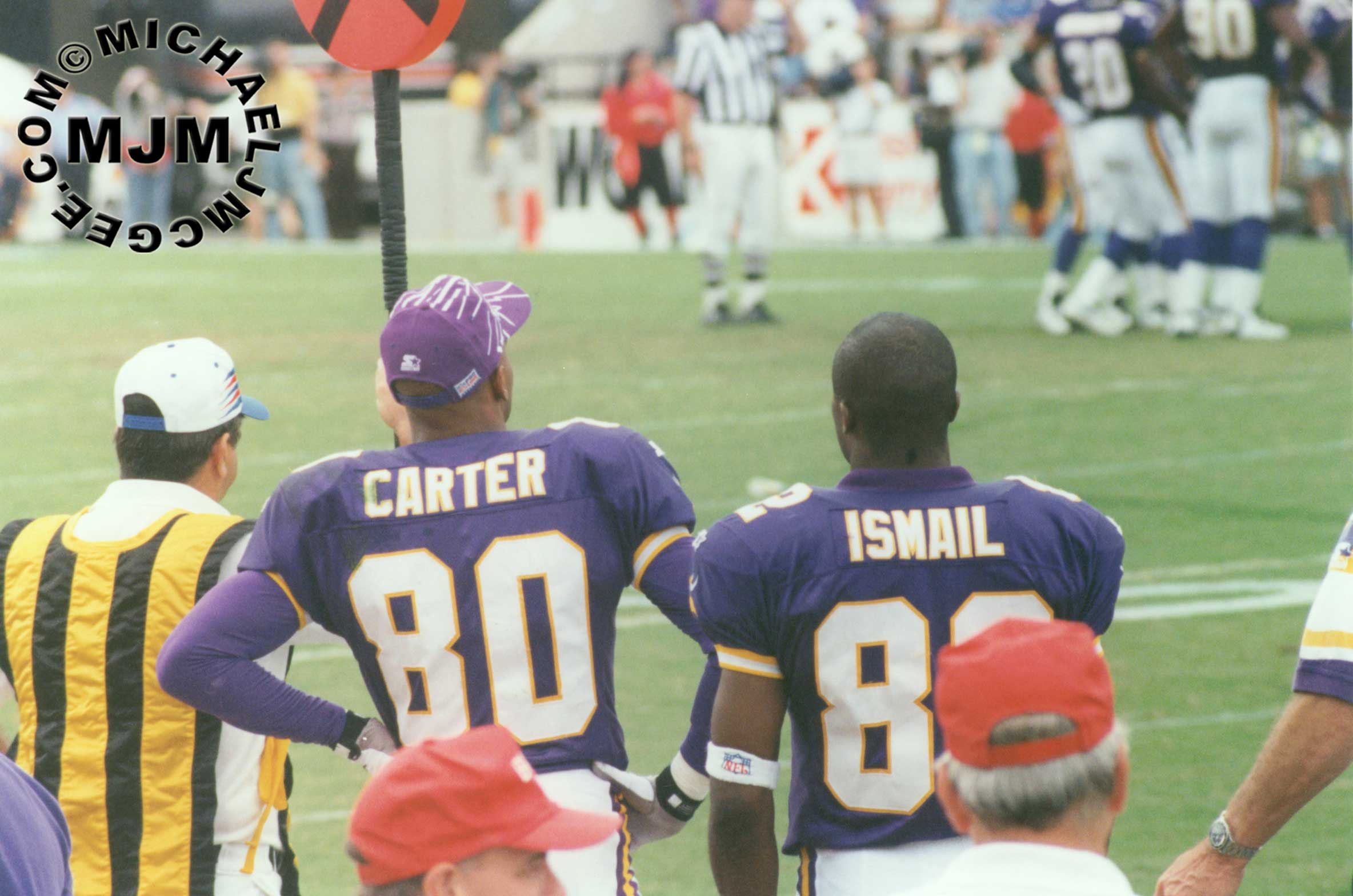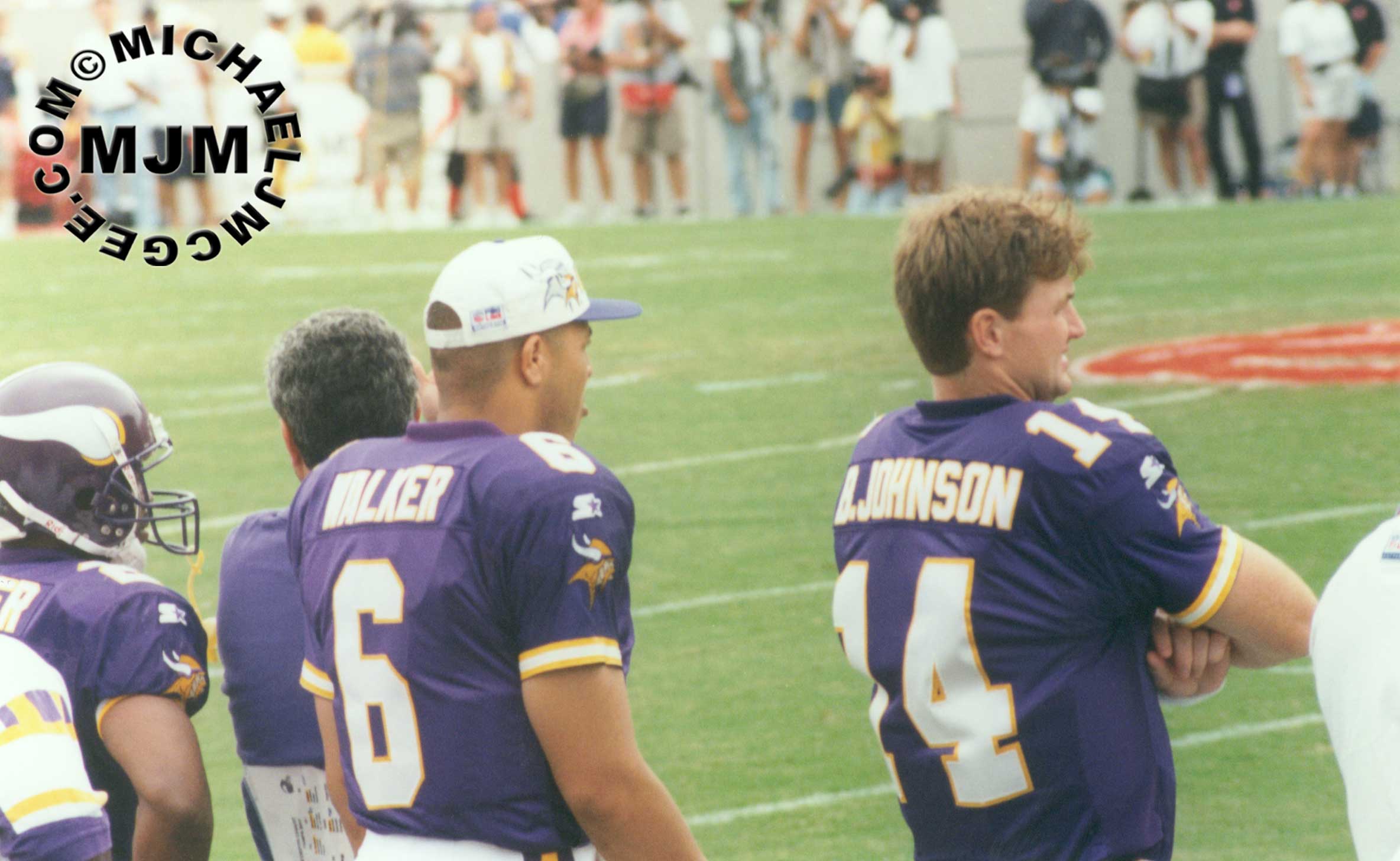 QB's Jay Walker & Brad Johnson watch the defense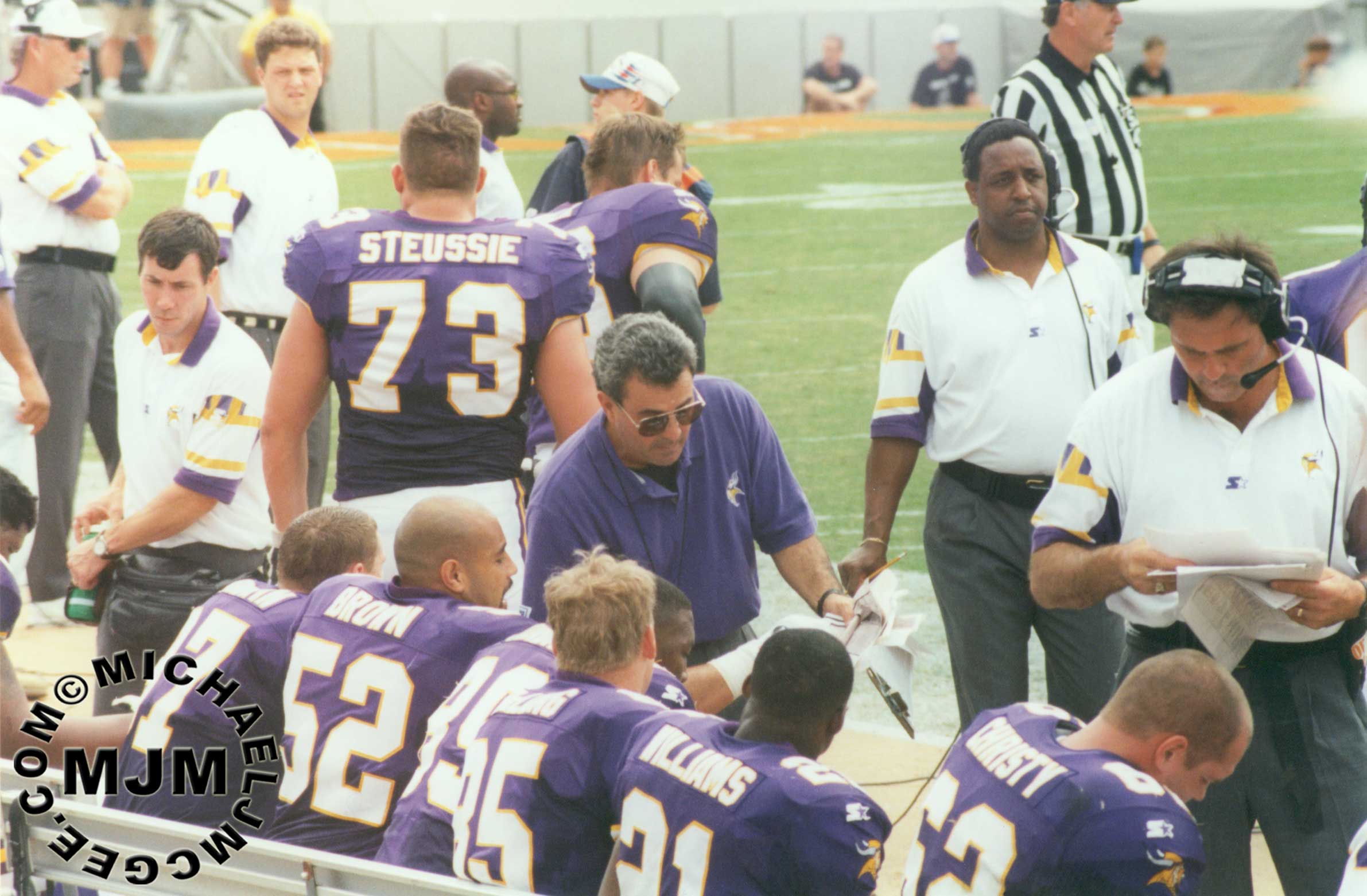 Special teams coach Gary Zauner goes over the sheets with the special team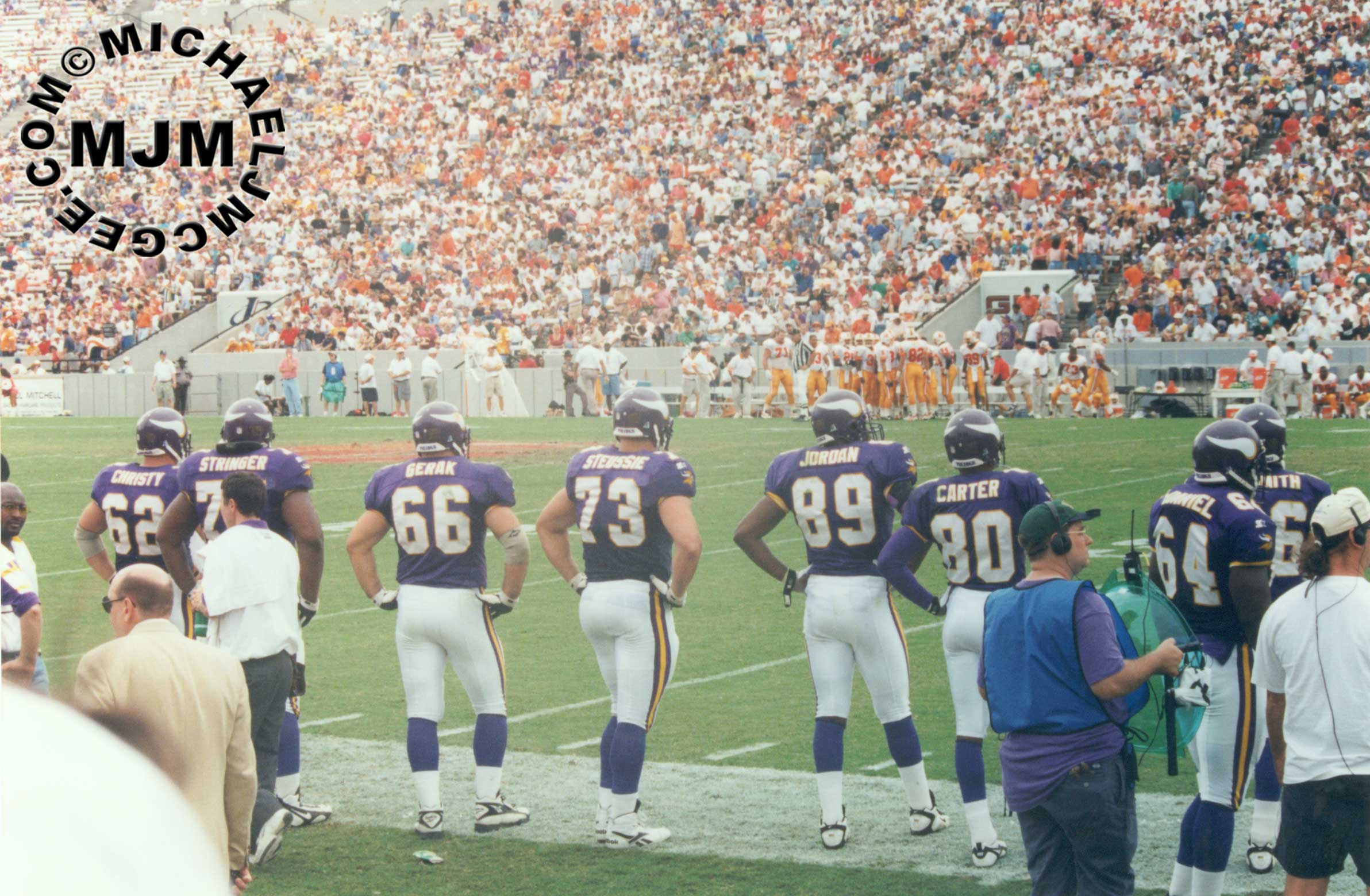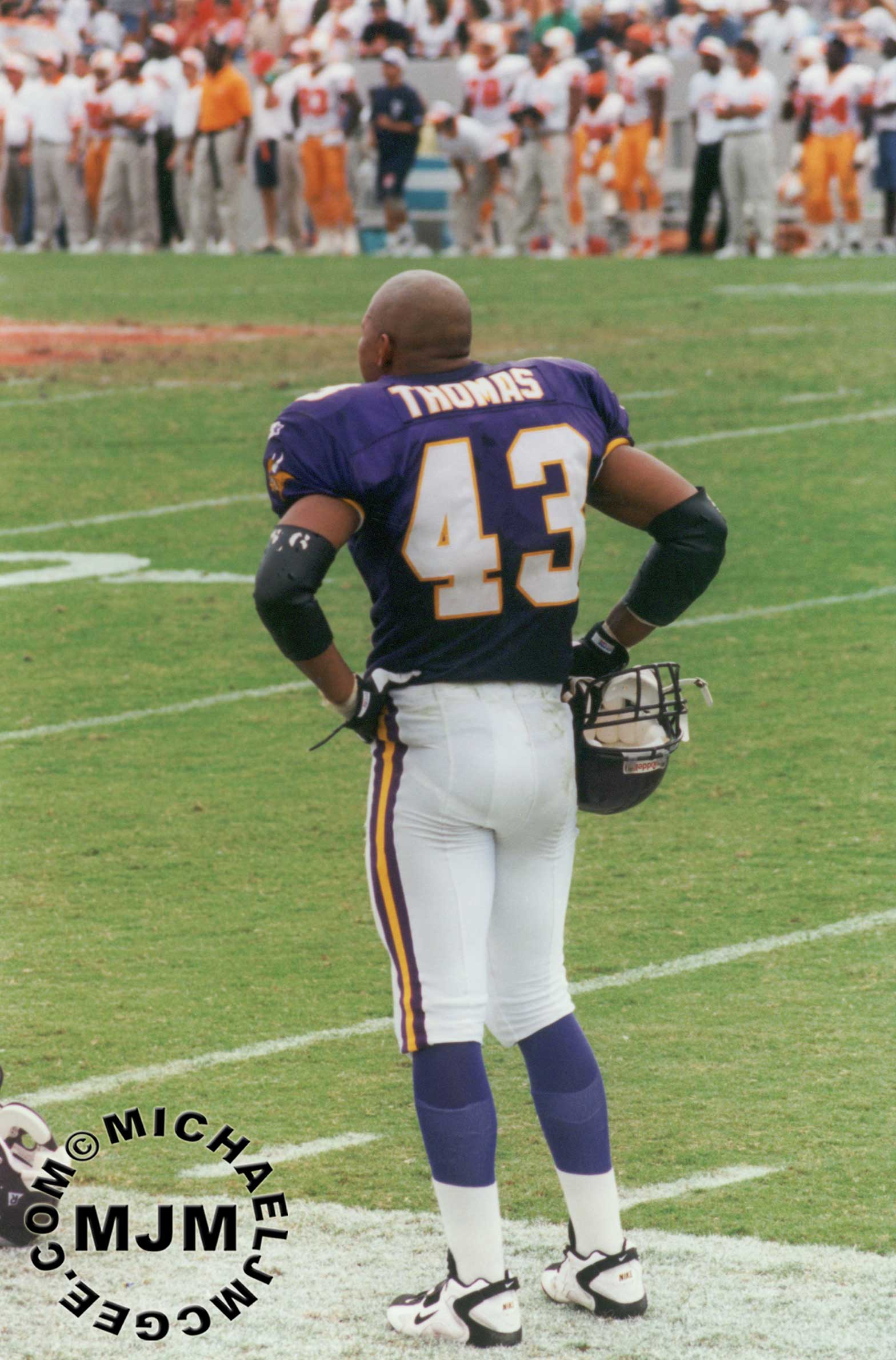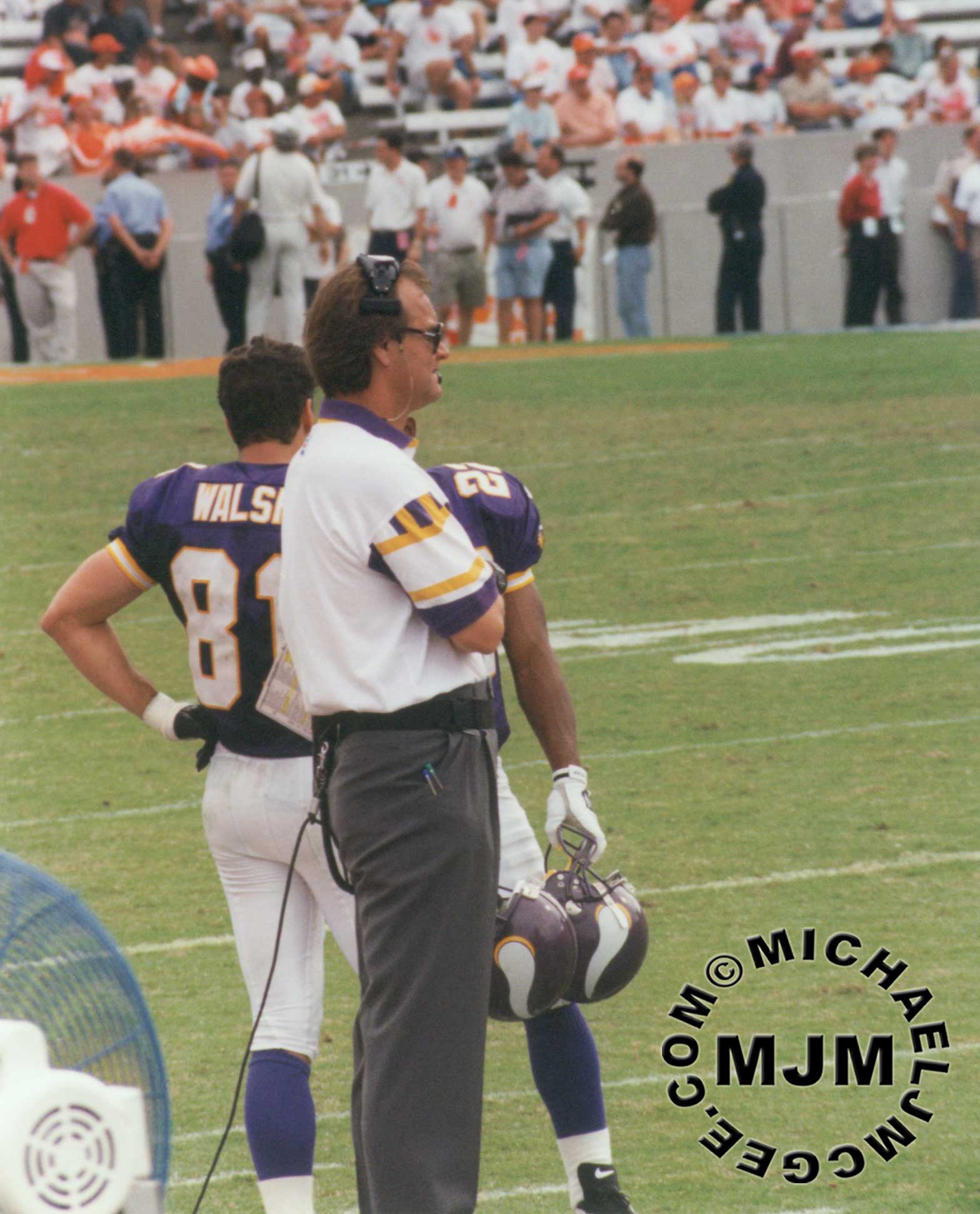 Vikings Offensive coordinator and future Super Bowl XXXV (Baltimore Ravens) winning head coach Brian Billick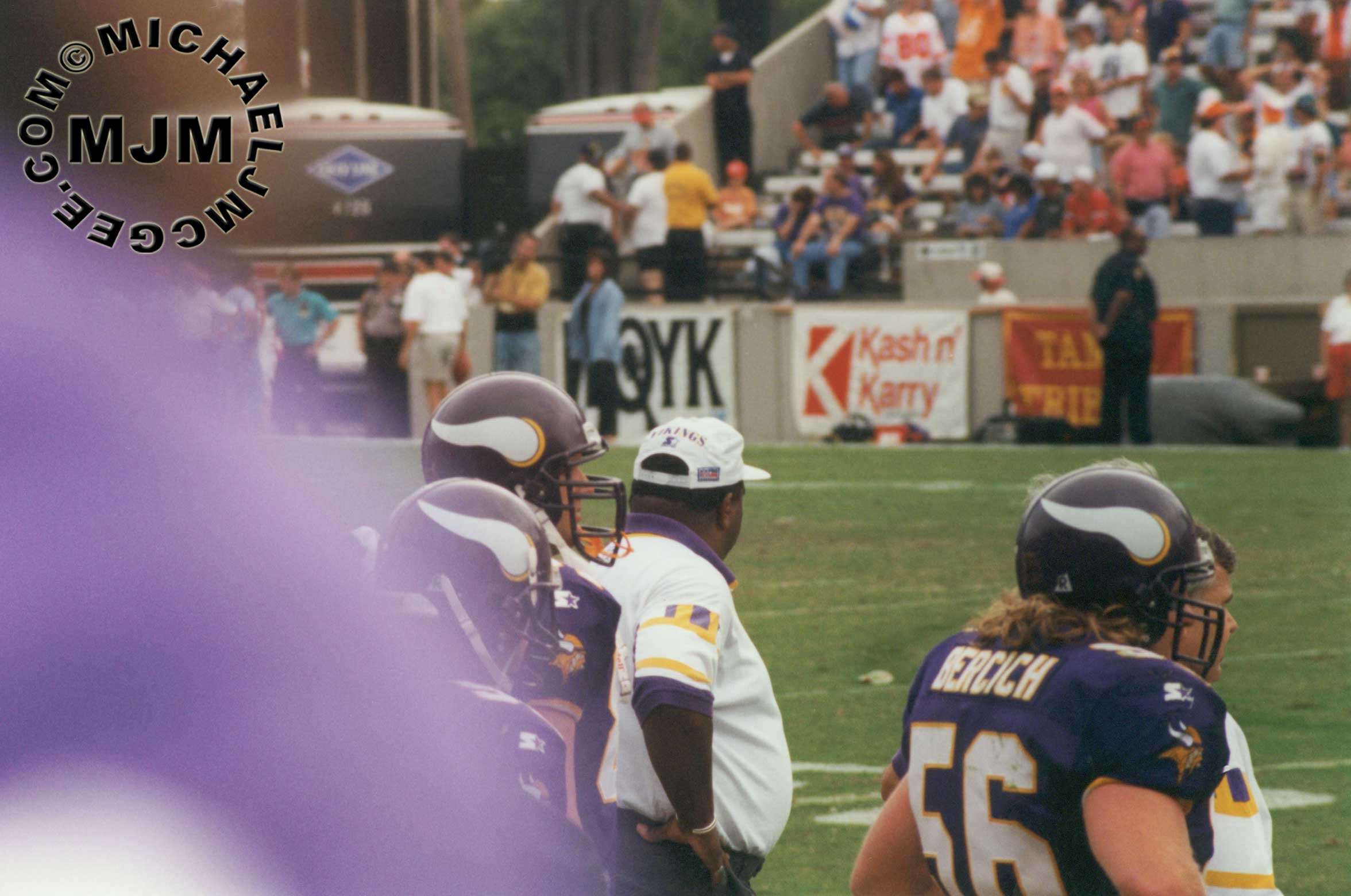 Denny contemplates another road loss on grass...well maybe not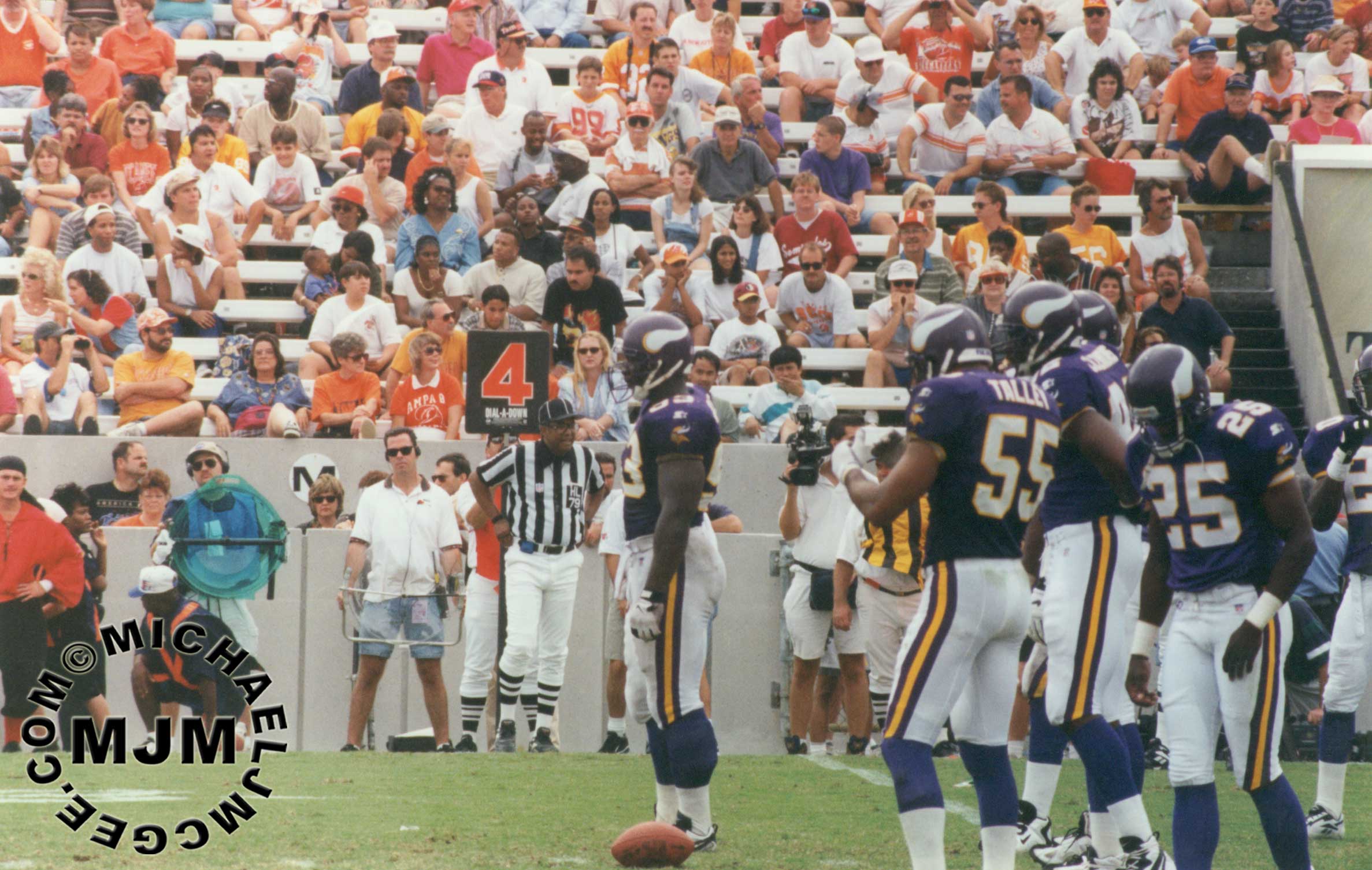 Randle defends 'til the end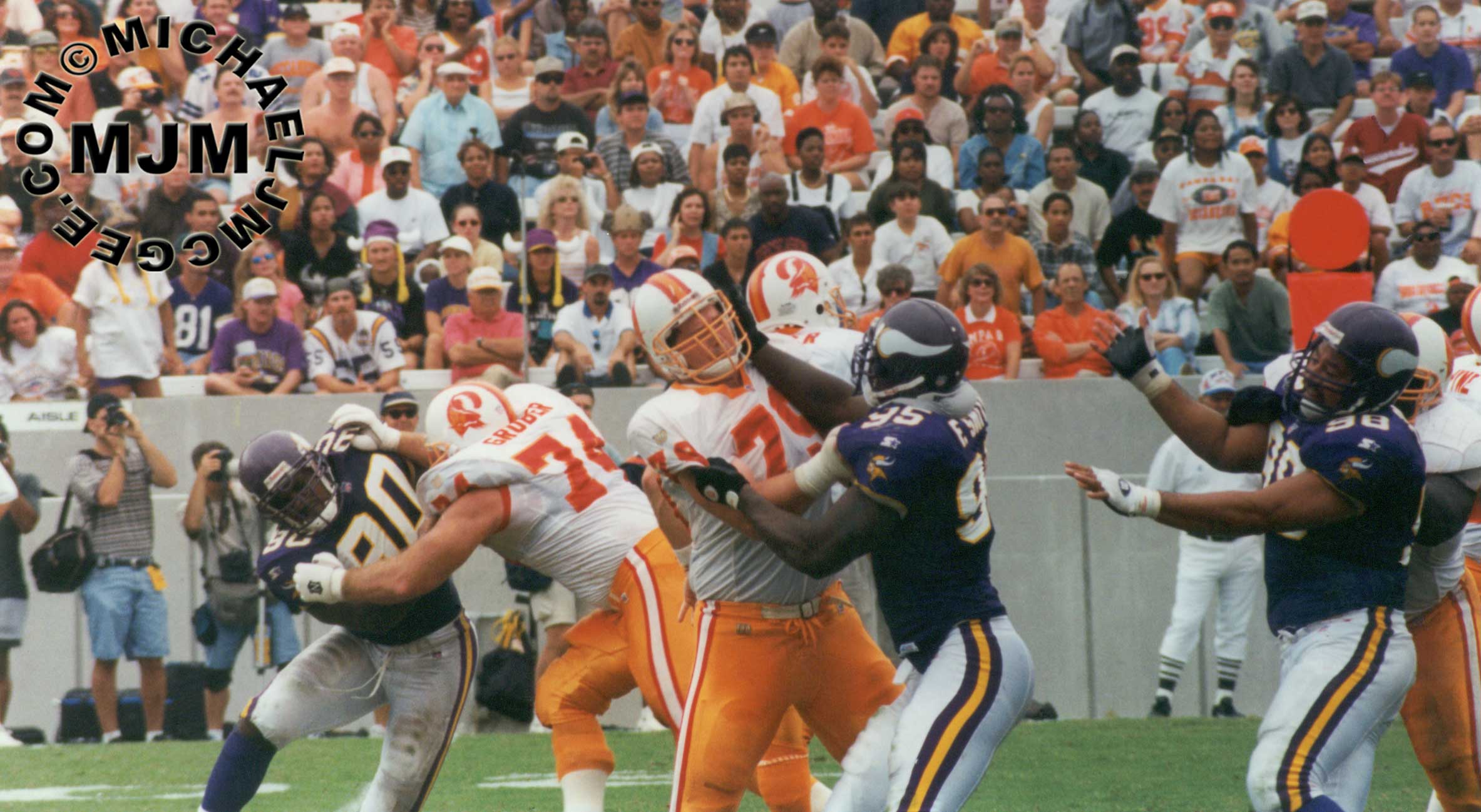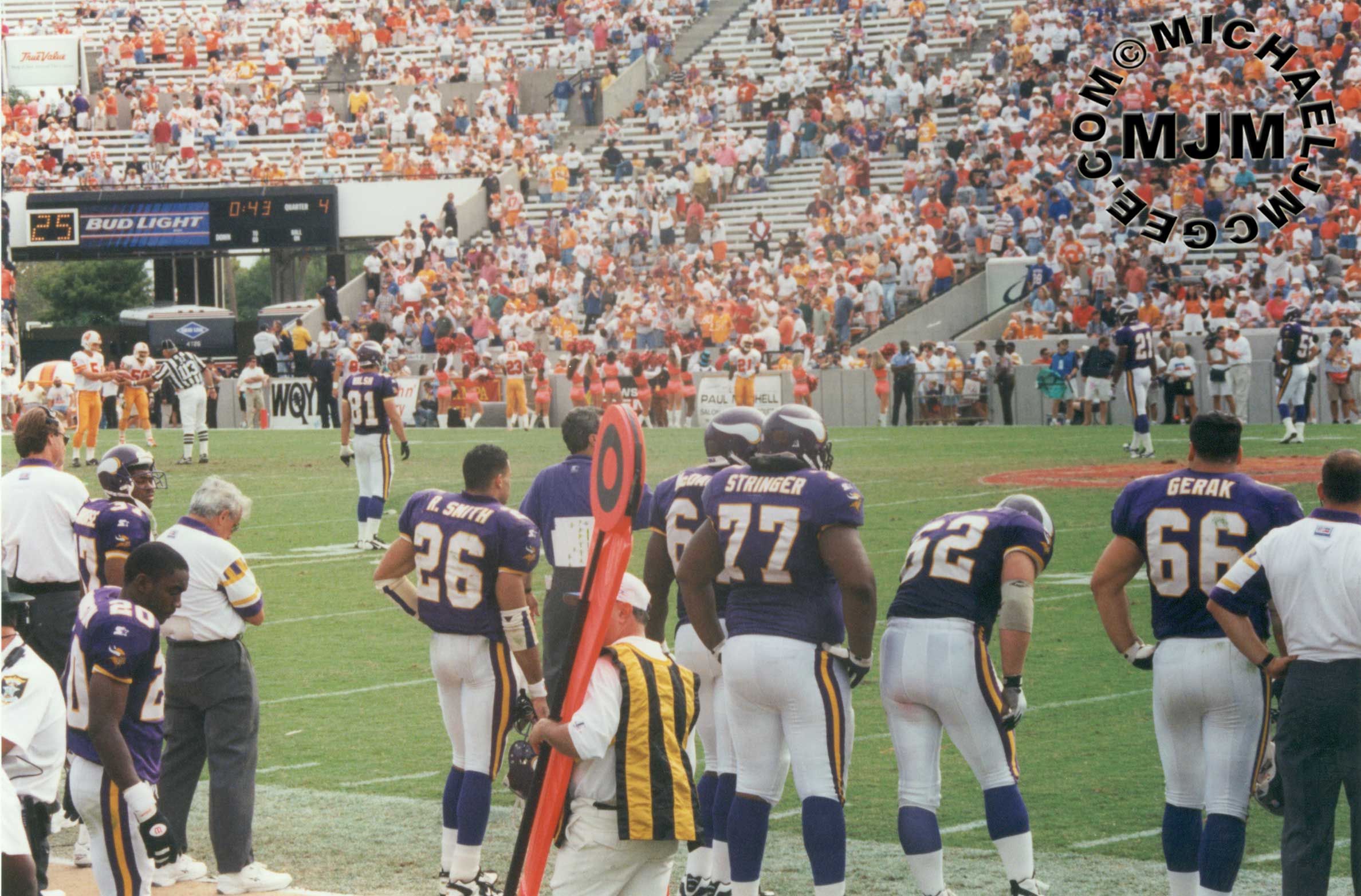 A dejected sideline looks on as the Vikings lose this one. Special note RIP #77 5/8/74 - 8/1/01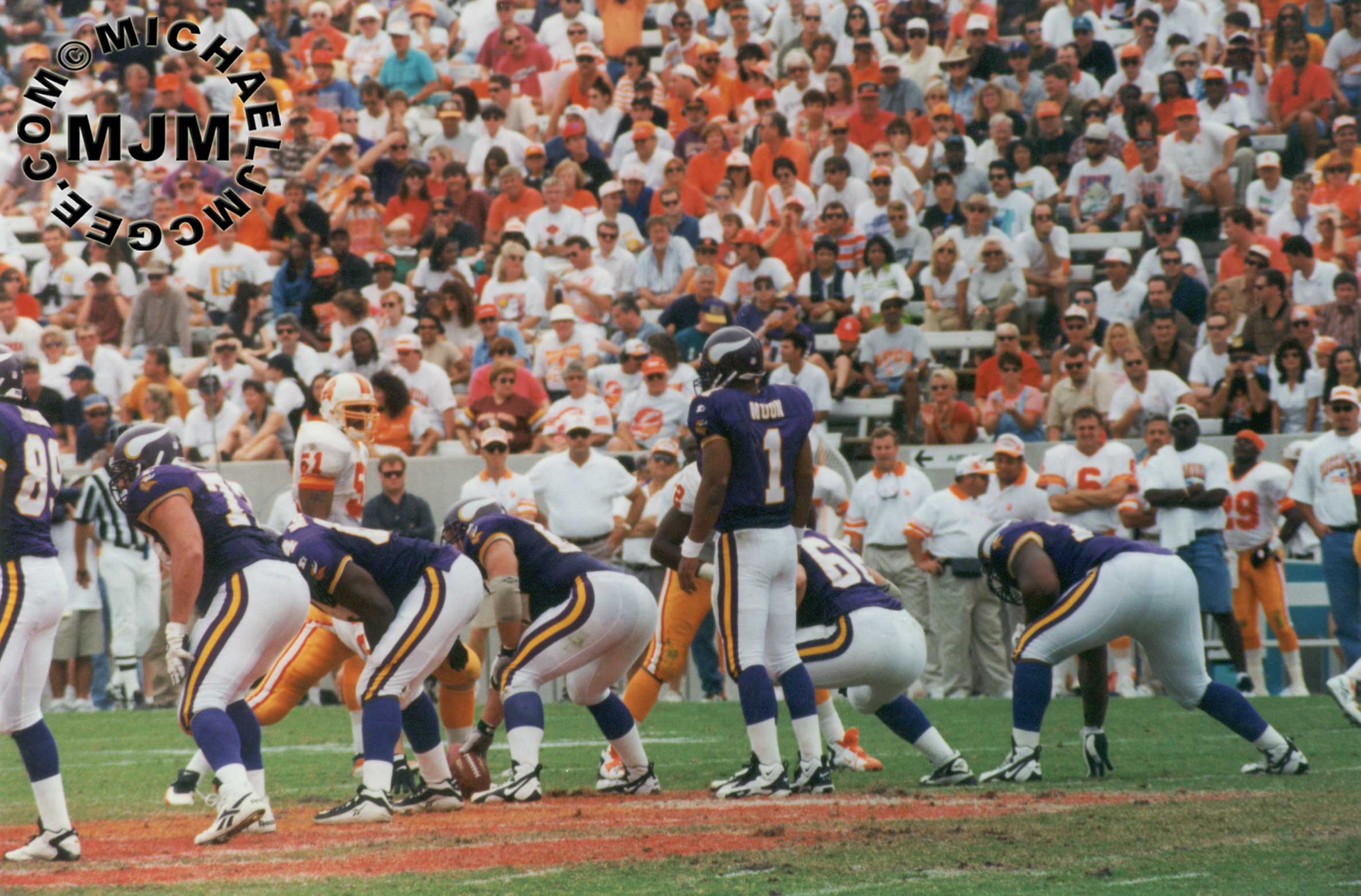 Moon in vain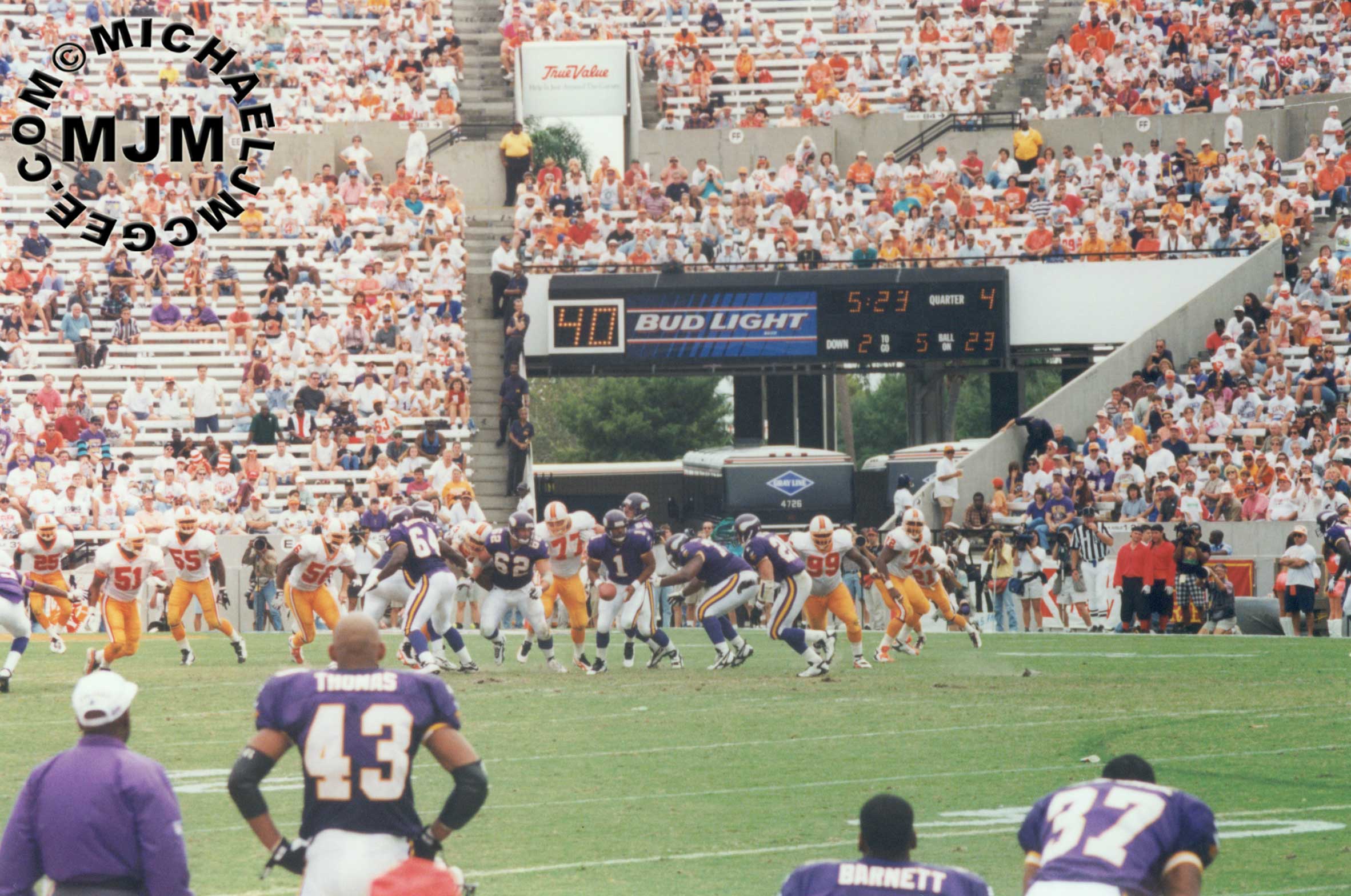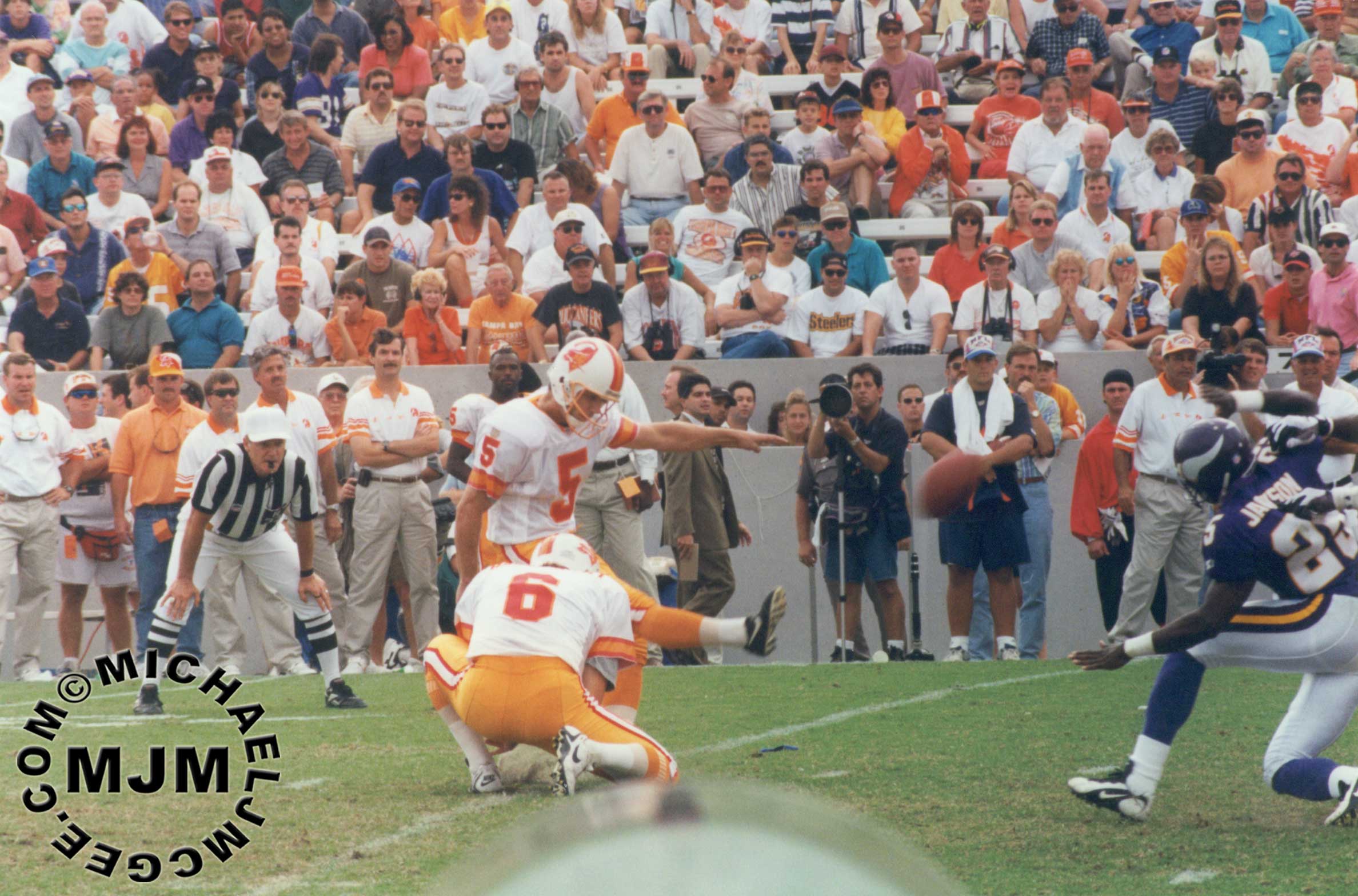 Field Goal Bucs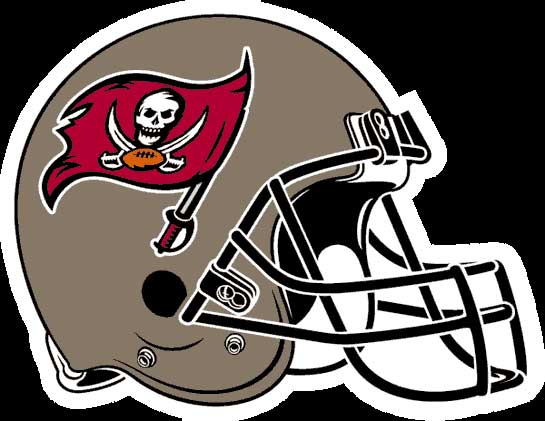 Bucs win this one

The Bucs get introduced