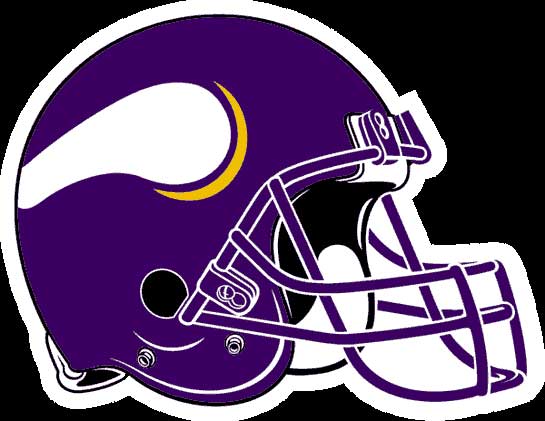 Vikings @ Chiefs 12/12/99 Vikings 28 Chiefs 31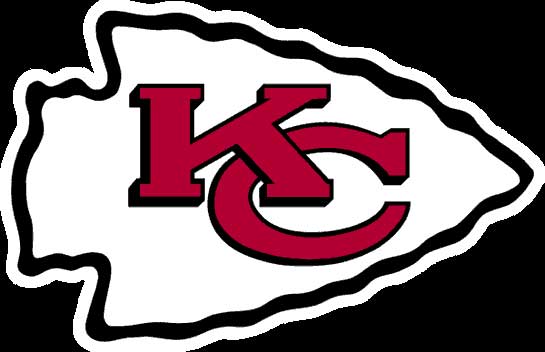 Our one and only visit to Arrowhead. Spent the weekend in Kansas City just hanging out, Stayed right next to the stadium.
A great game where Randy Moss returned a punt for a touchdown in the 4th quarter to tie the game. Kicker Pete Stoyanovich wins it in the final seconds. It was a long drive back to Colorado Springs!

On Saturday afternoon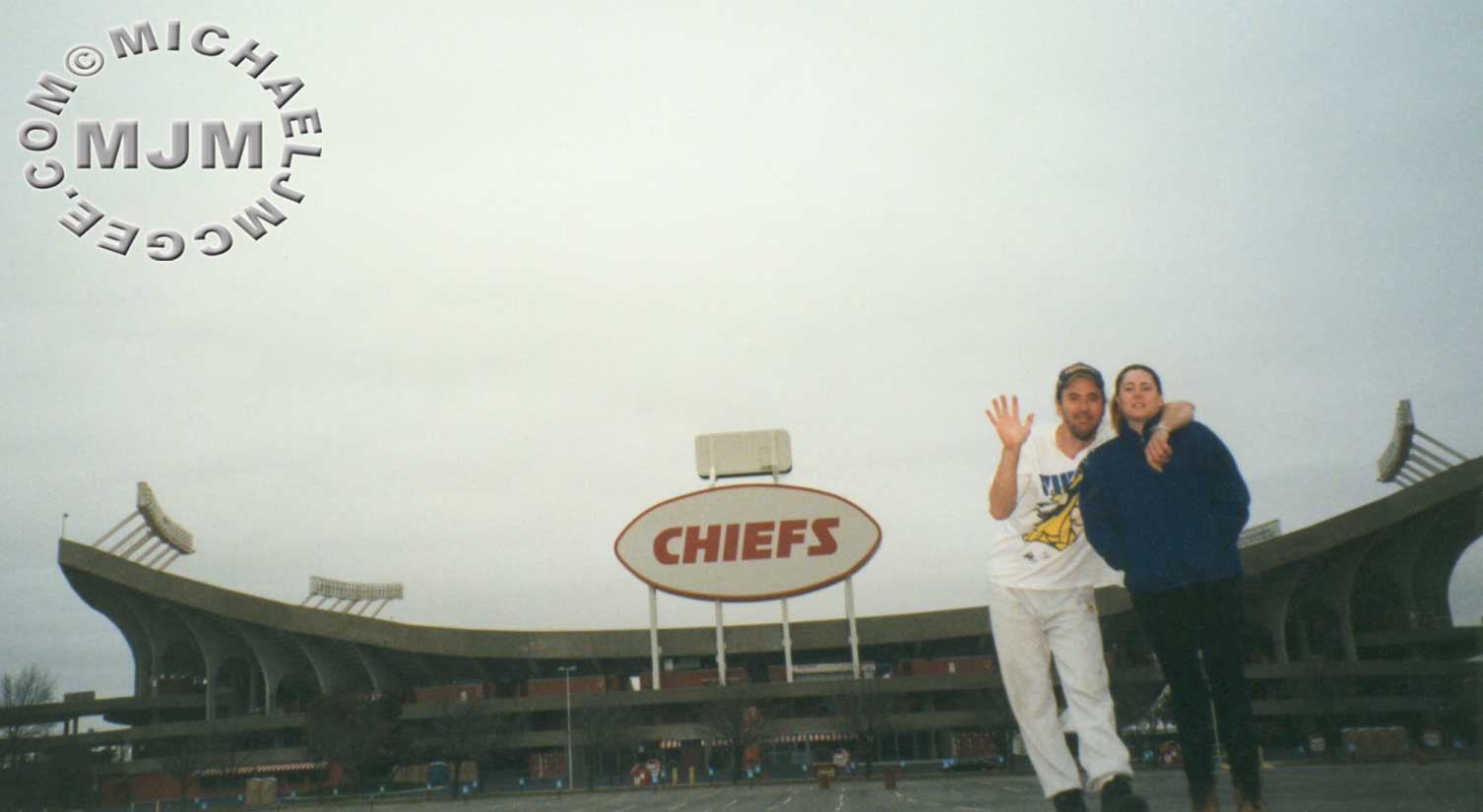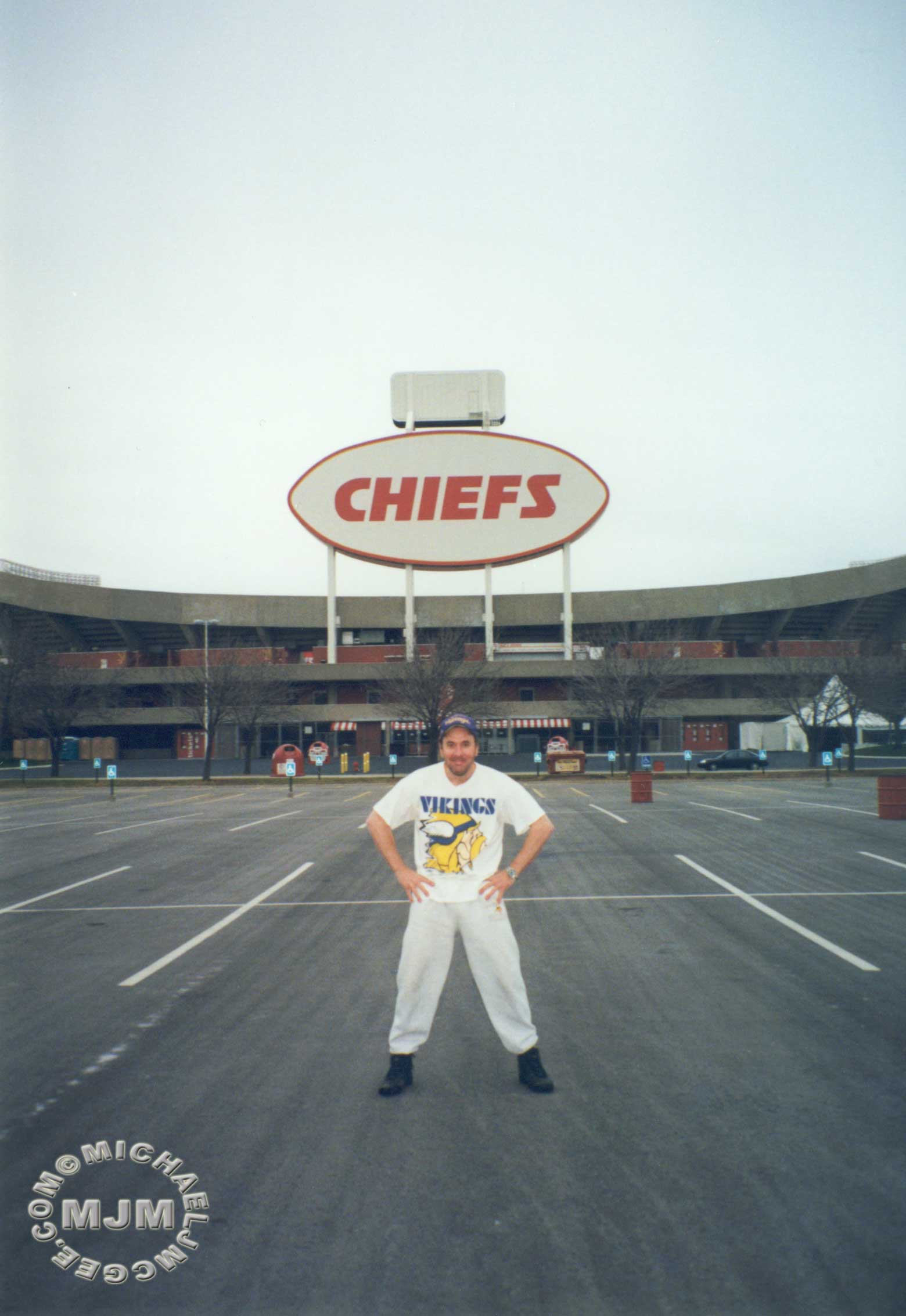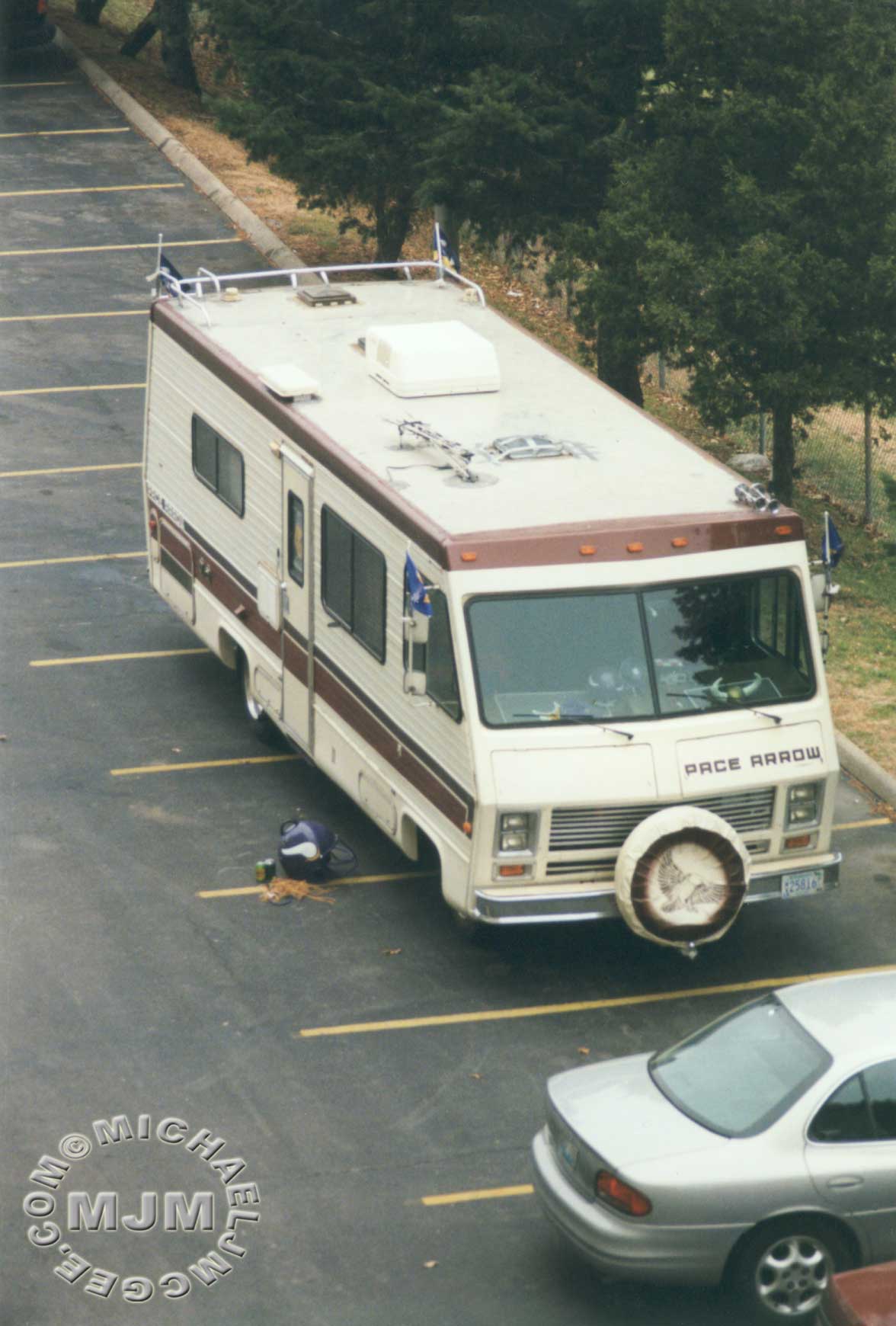 My fellow fans from Minnesota outside our hotel room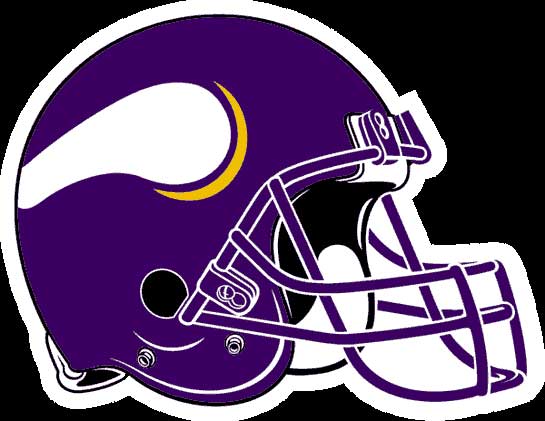 Tailgating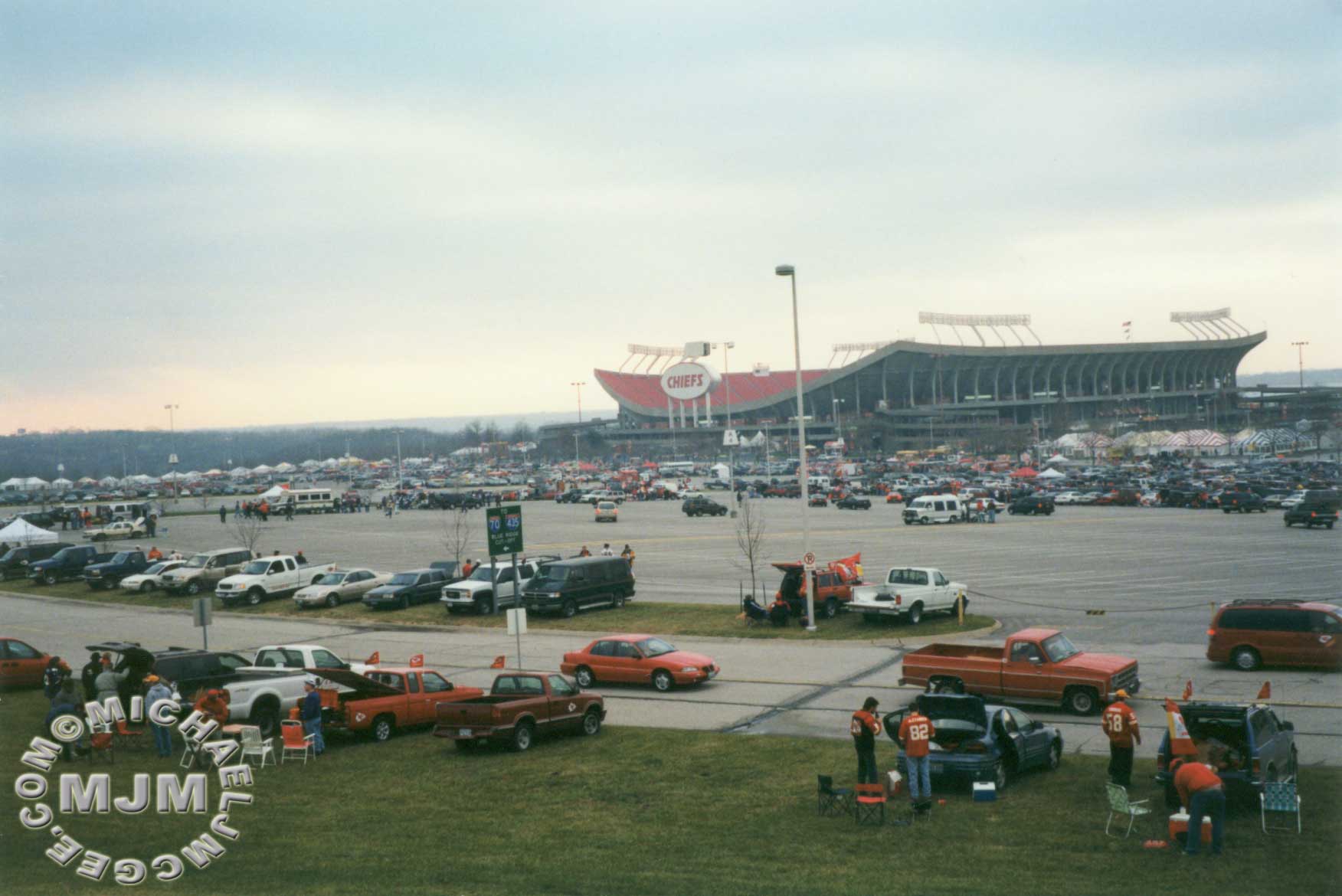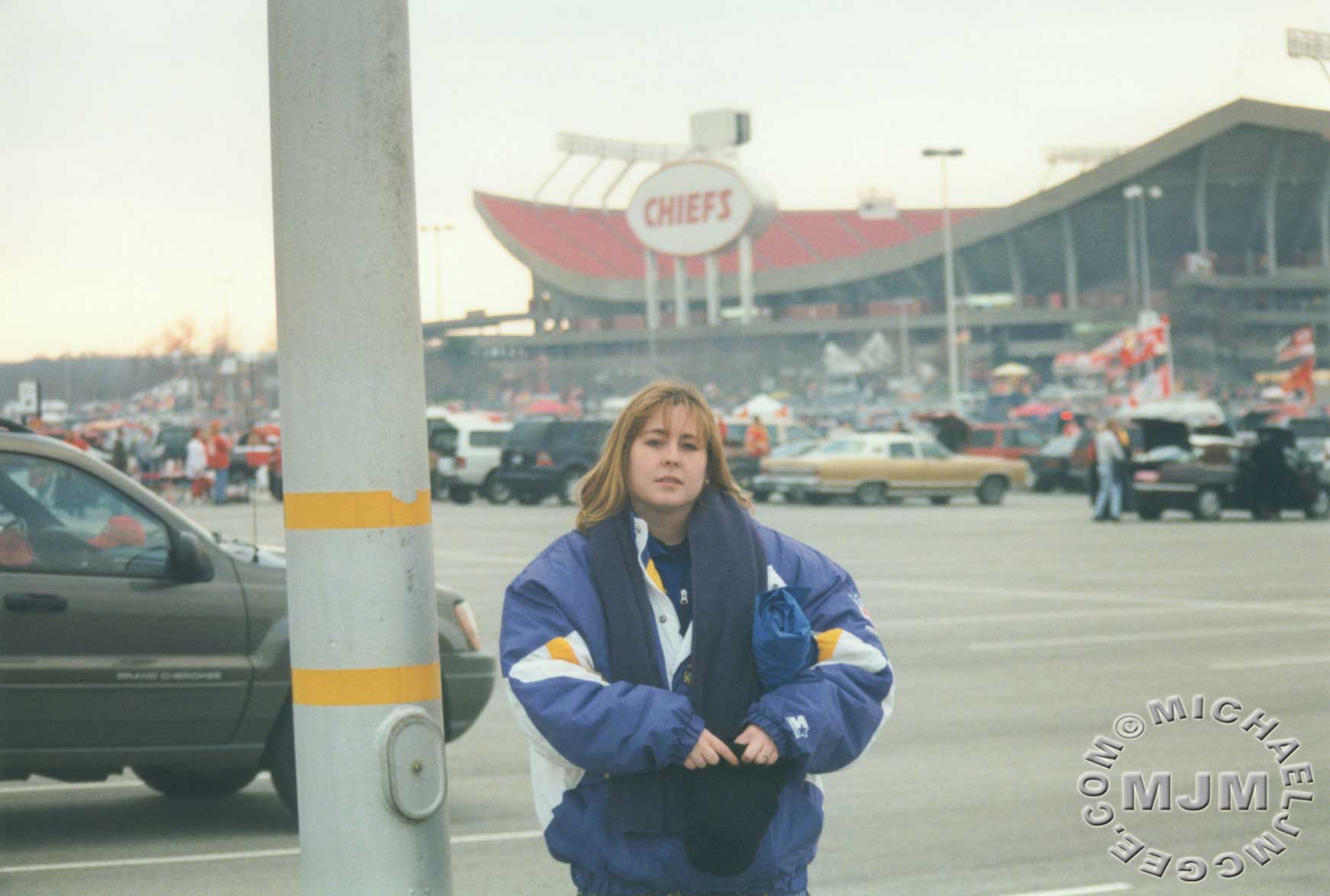 My wife Rachel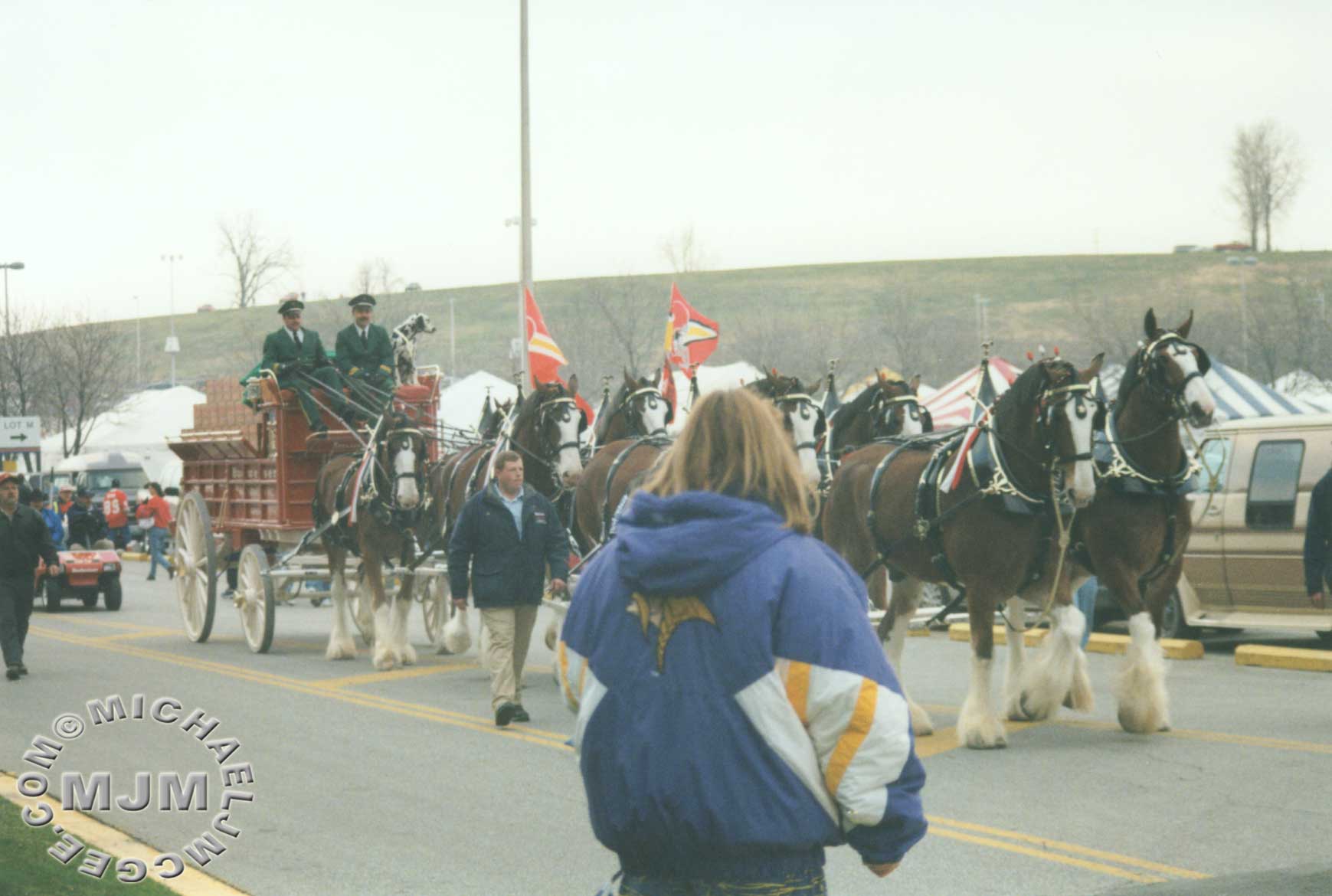 Rachel checking out the Budweiser Clydesdales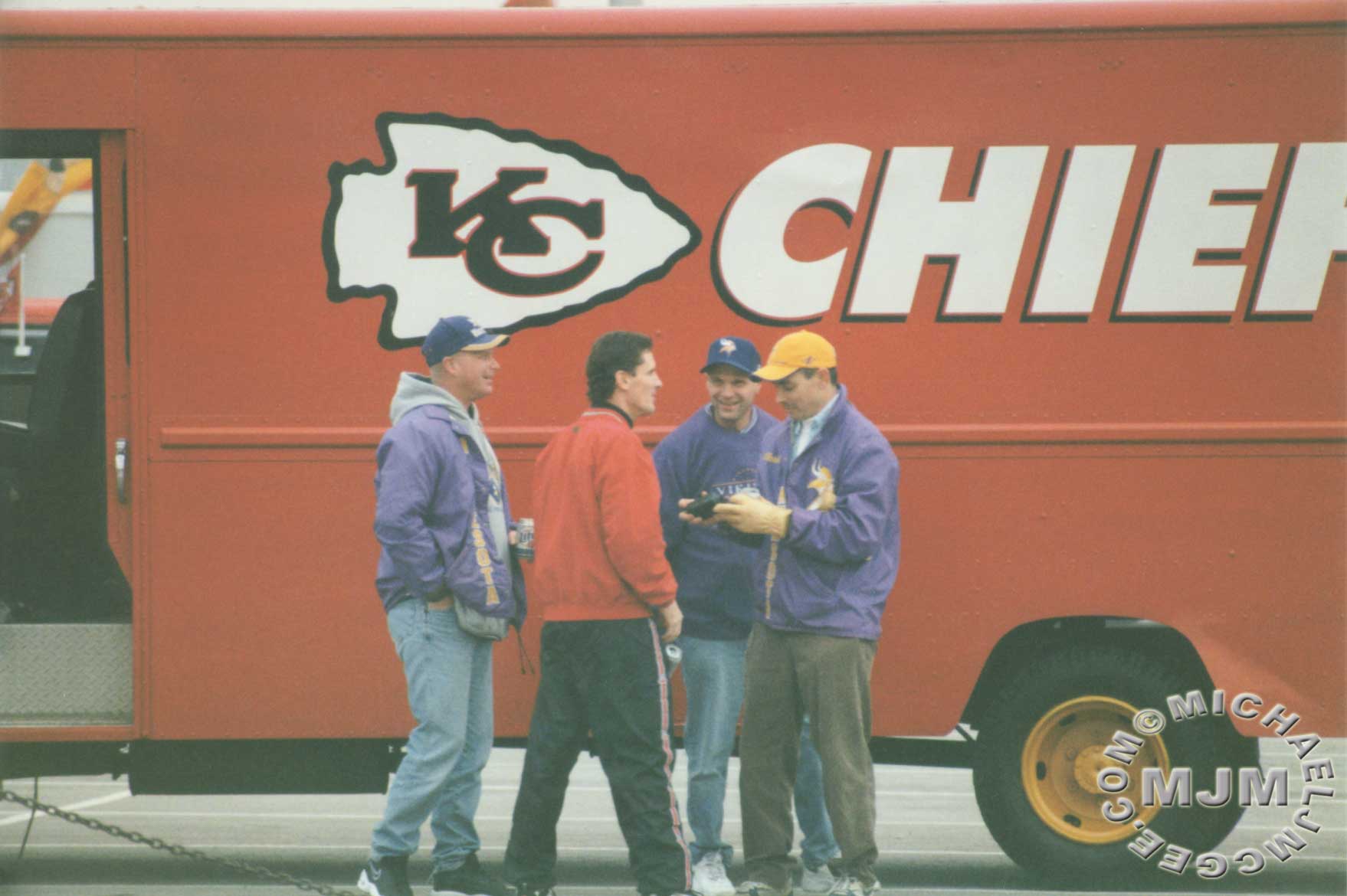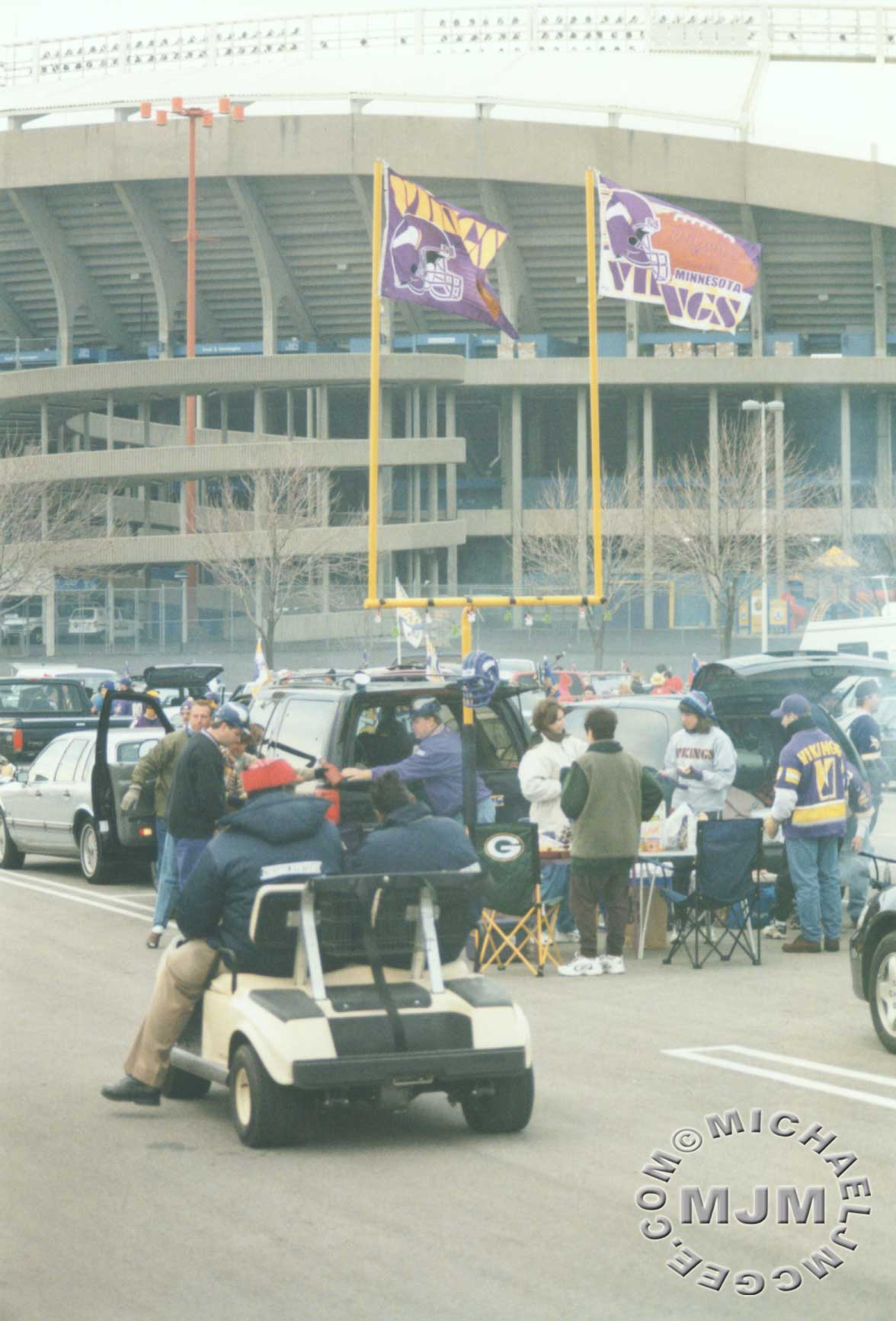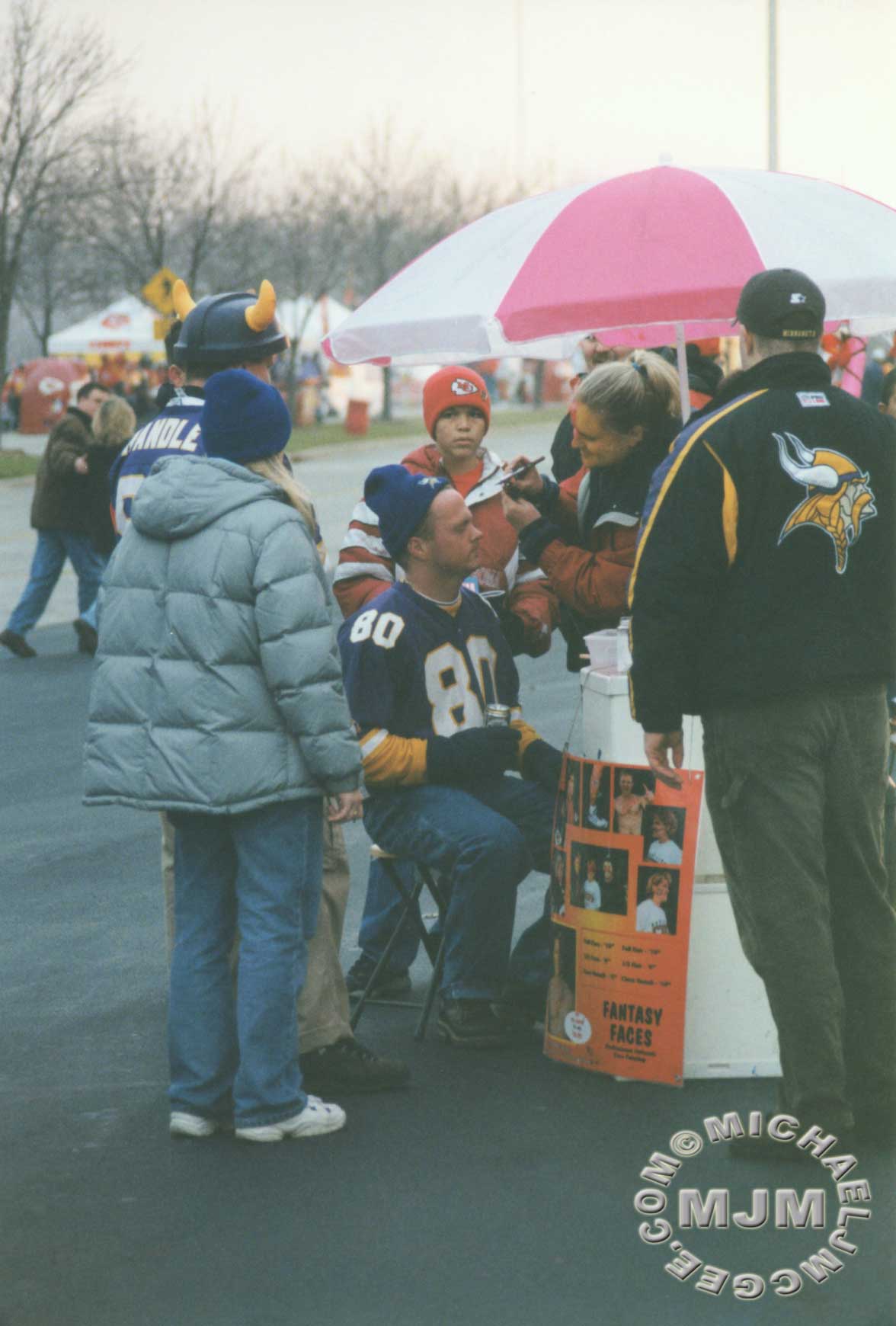 The Vikings rubes get their game face on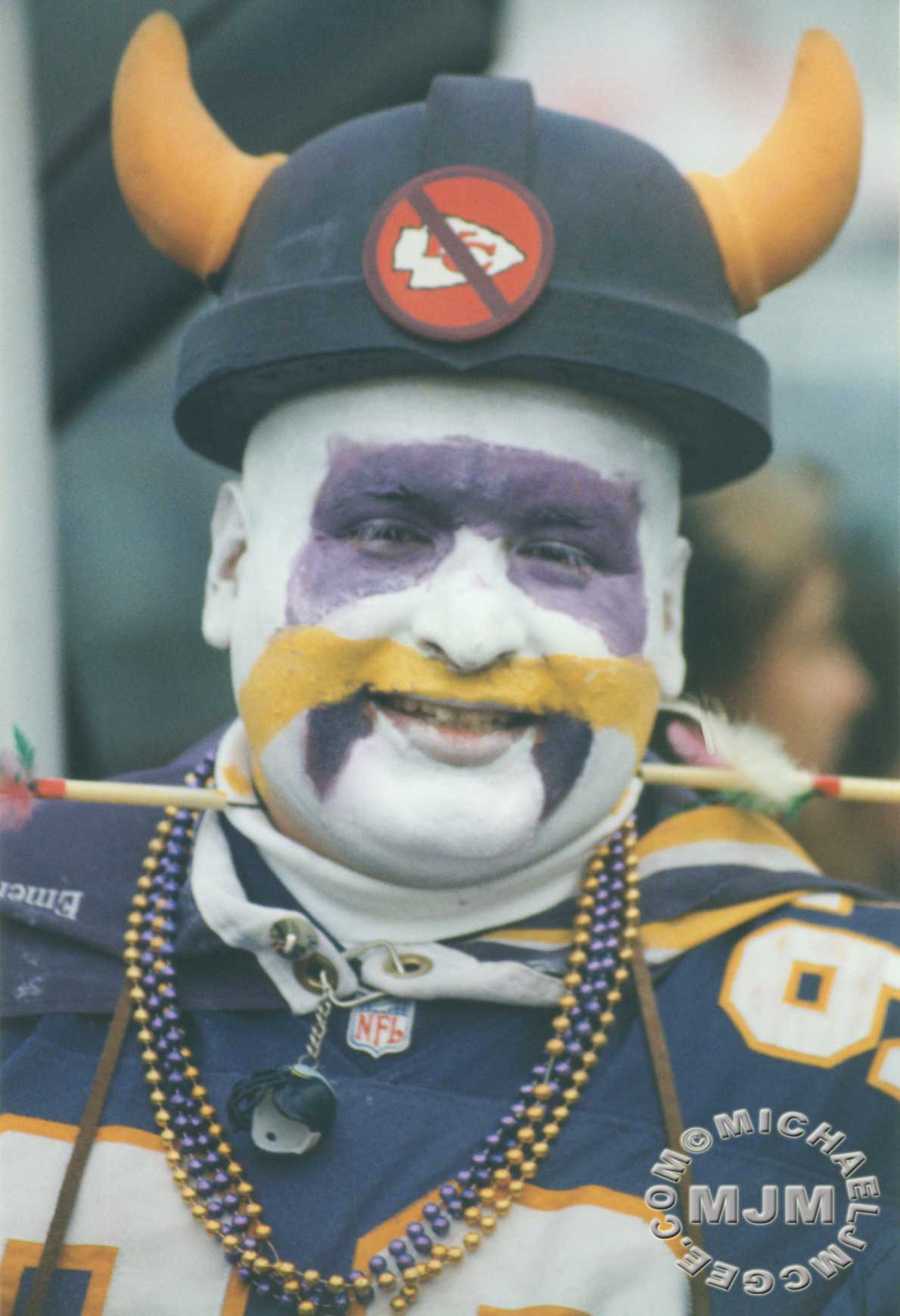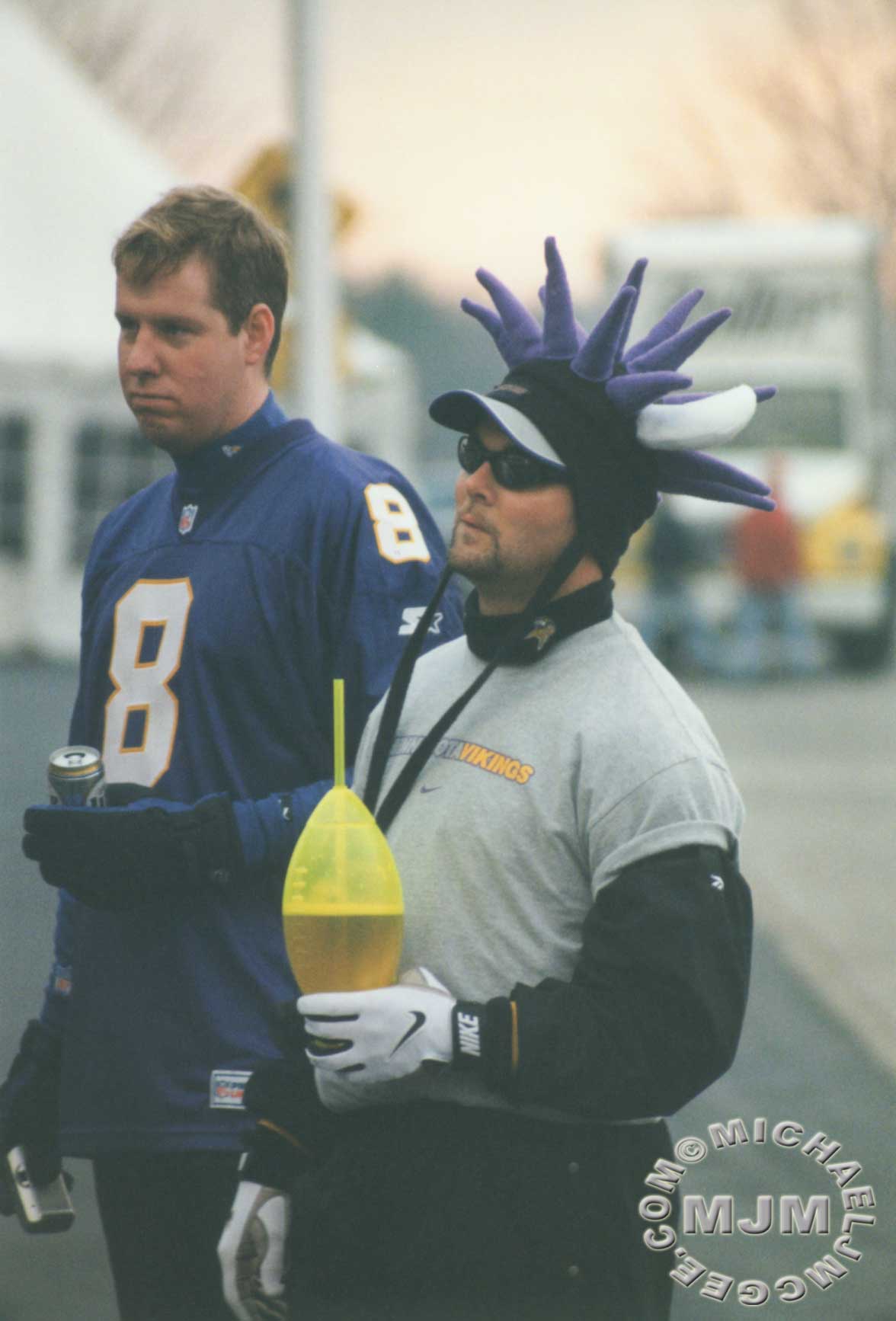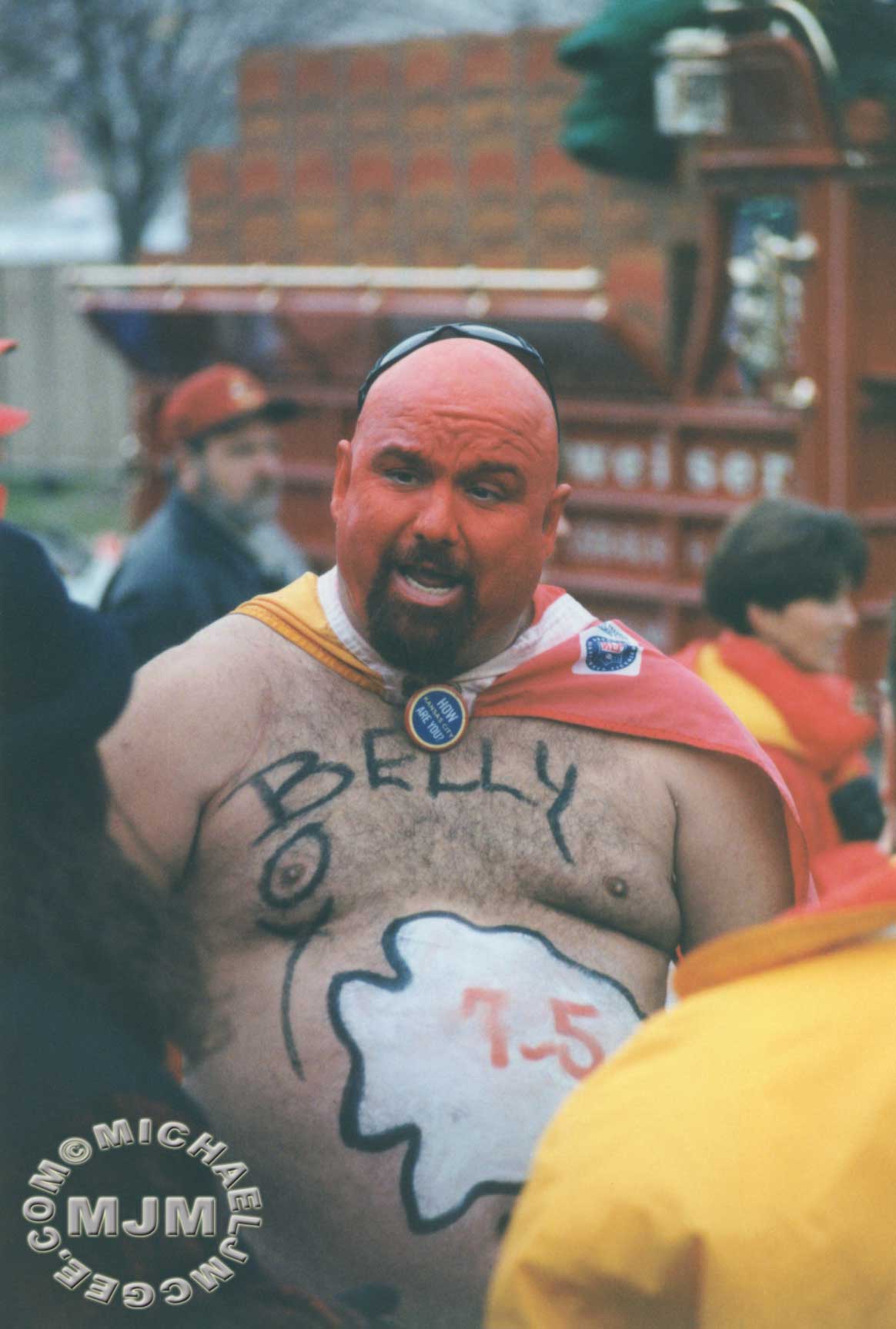 KC's Super RUBE!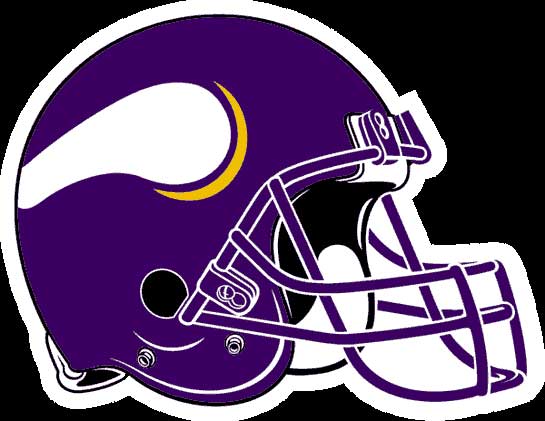 Inside Arrowhead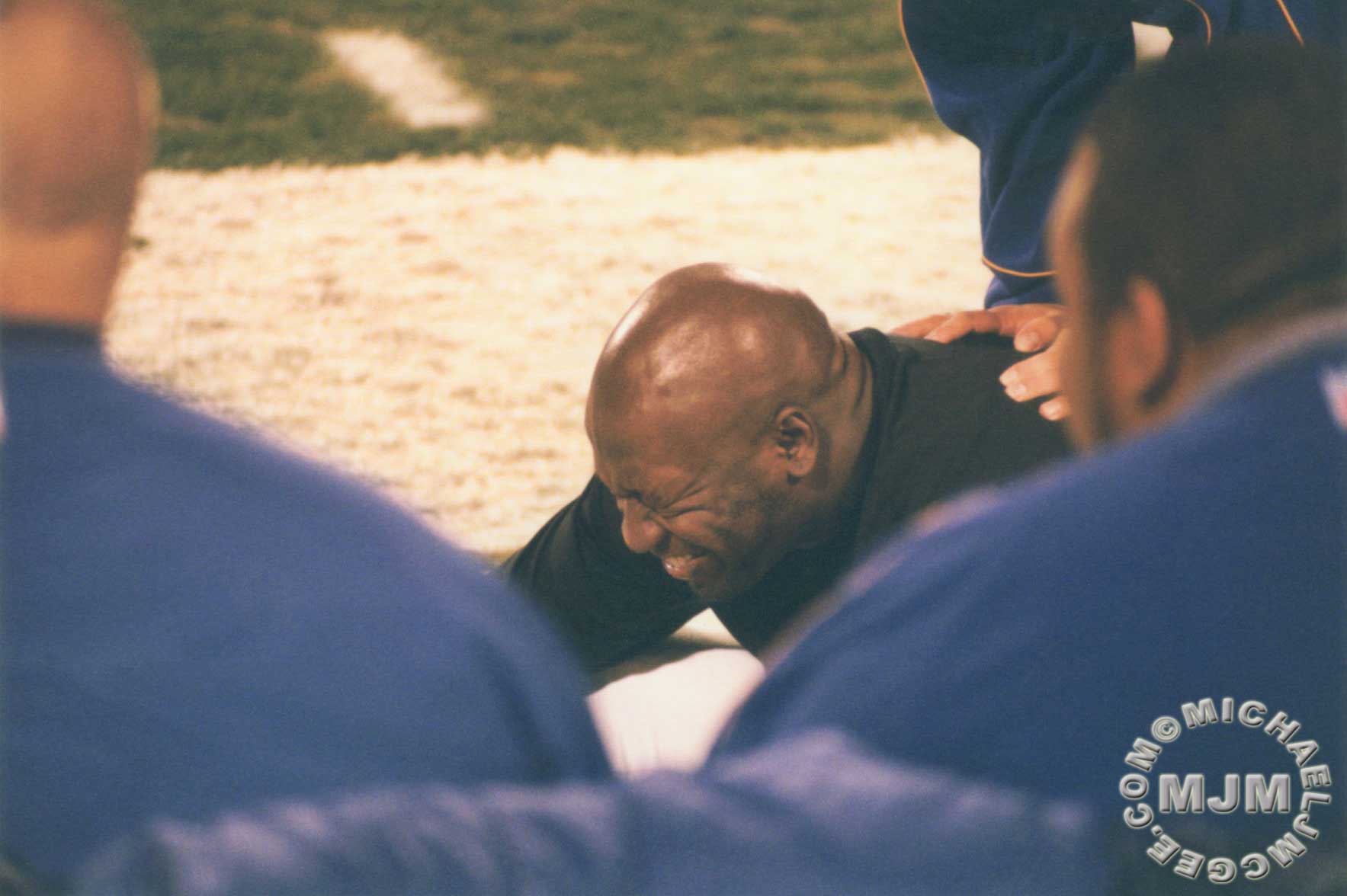 DT john Randle stretches during pre game warm ups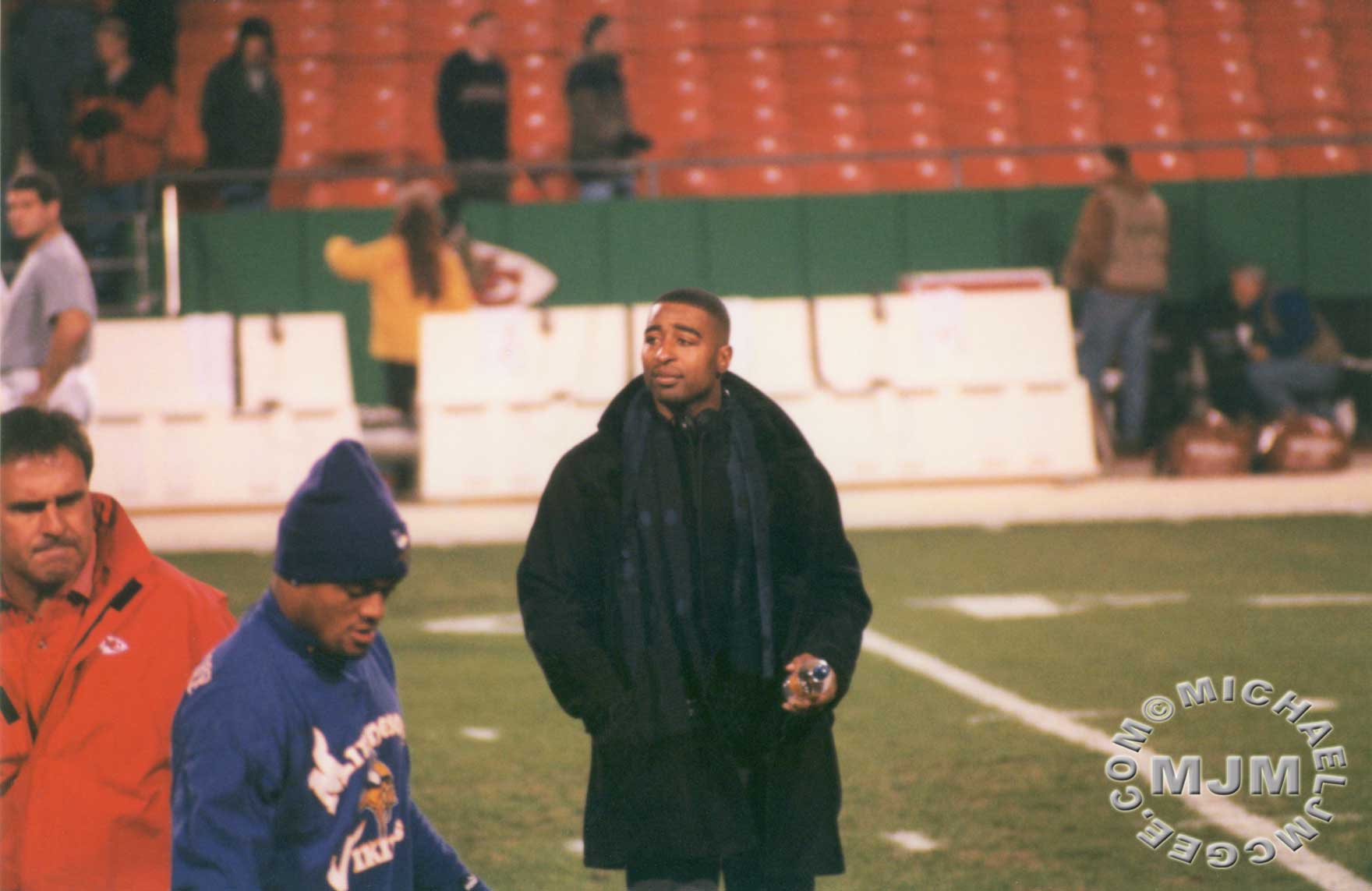 WR Chris Carter checks out the field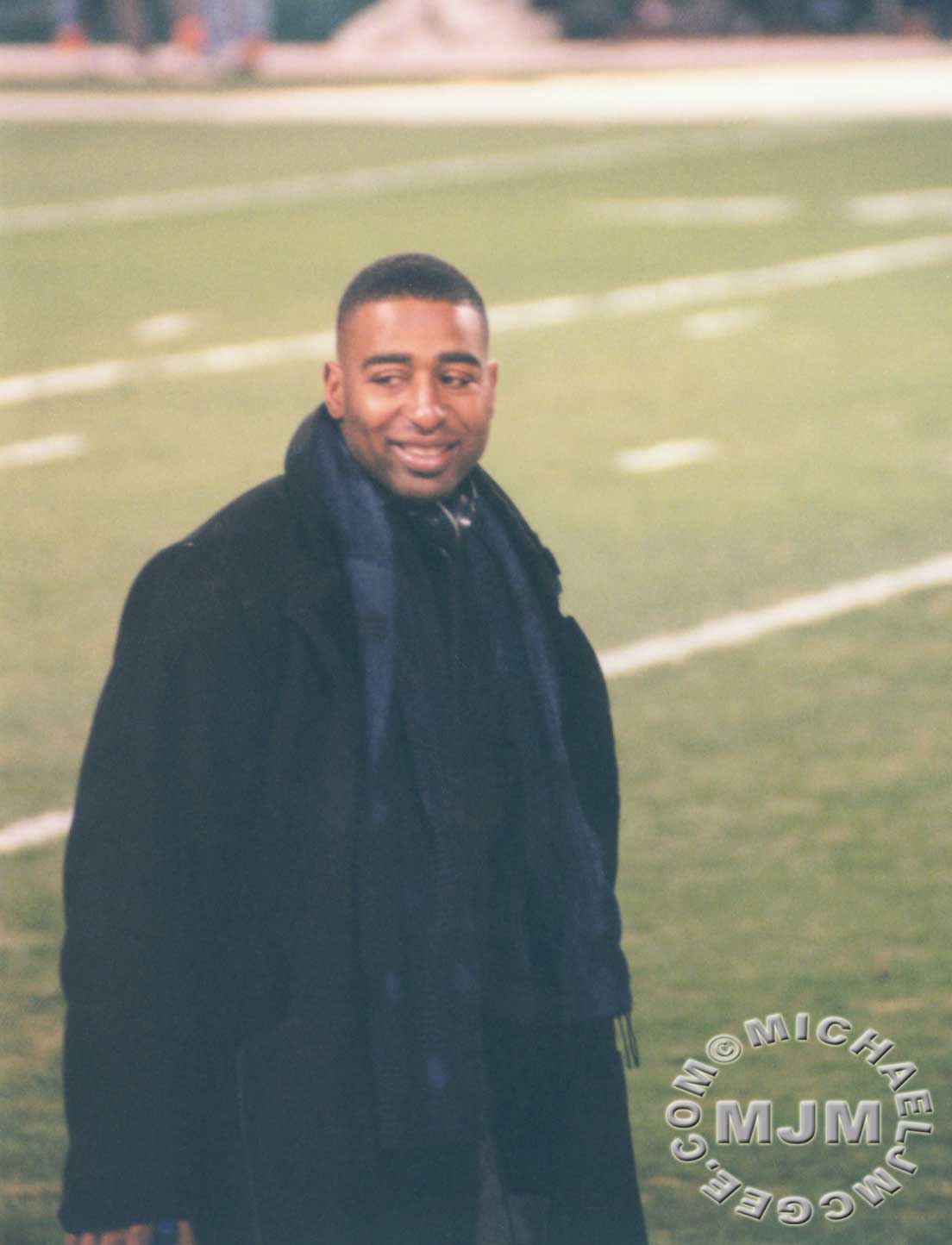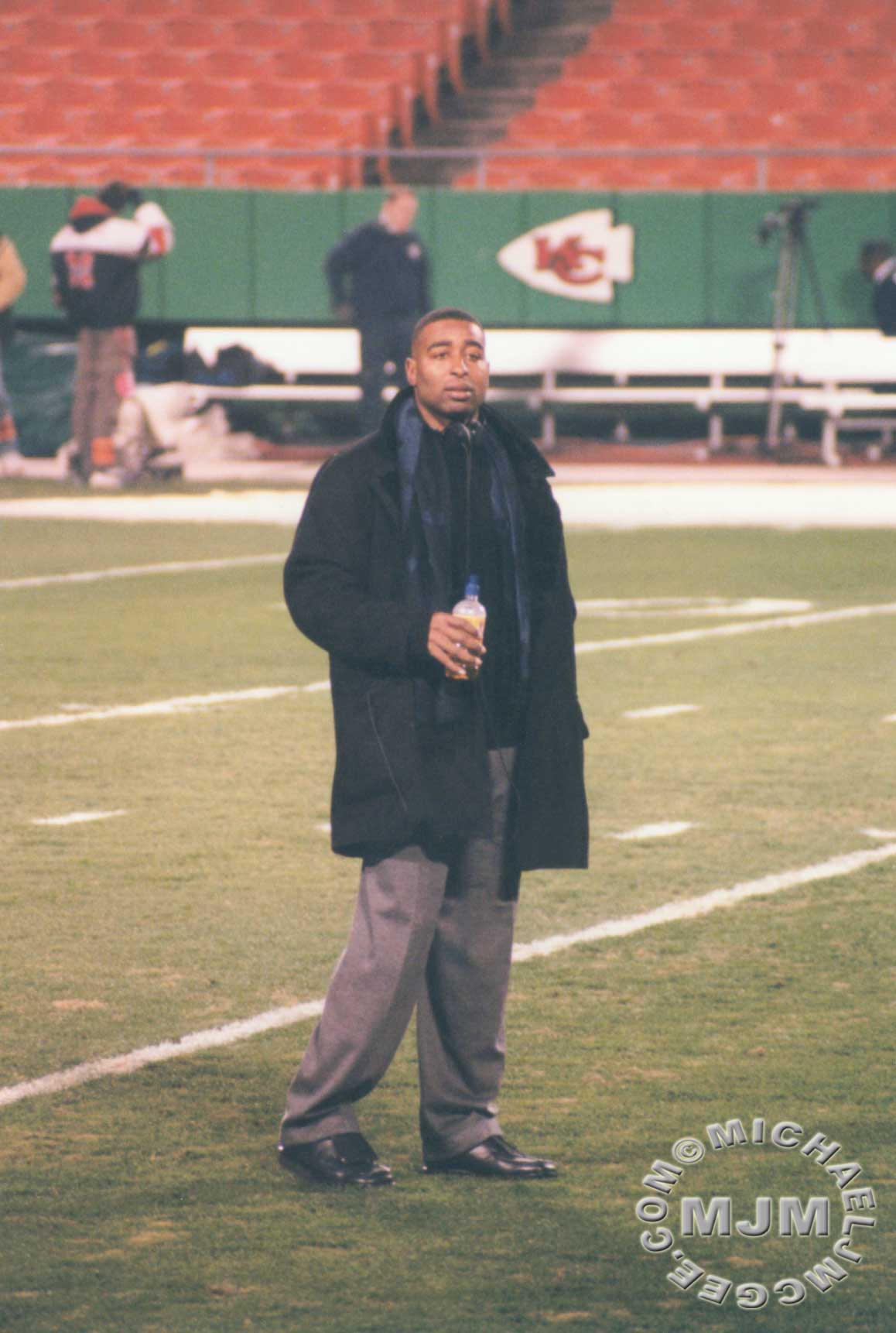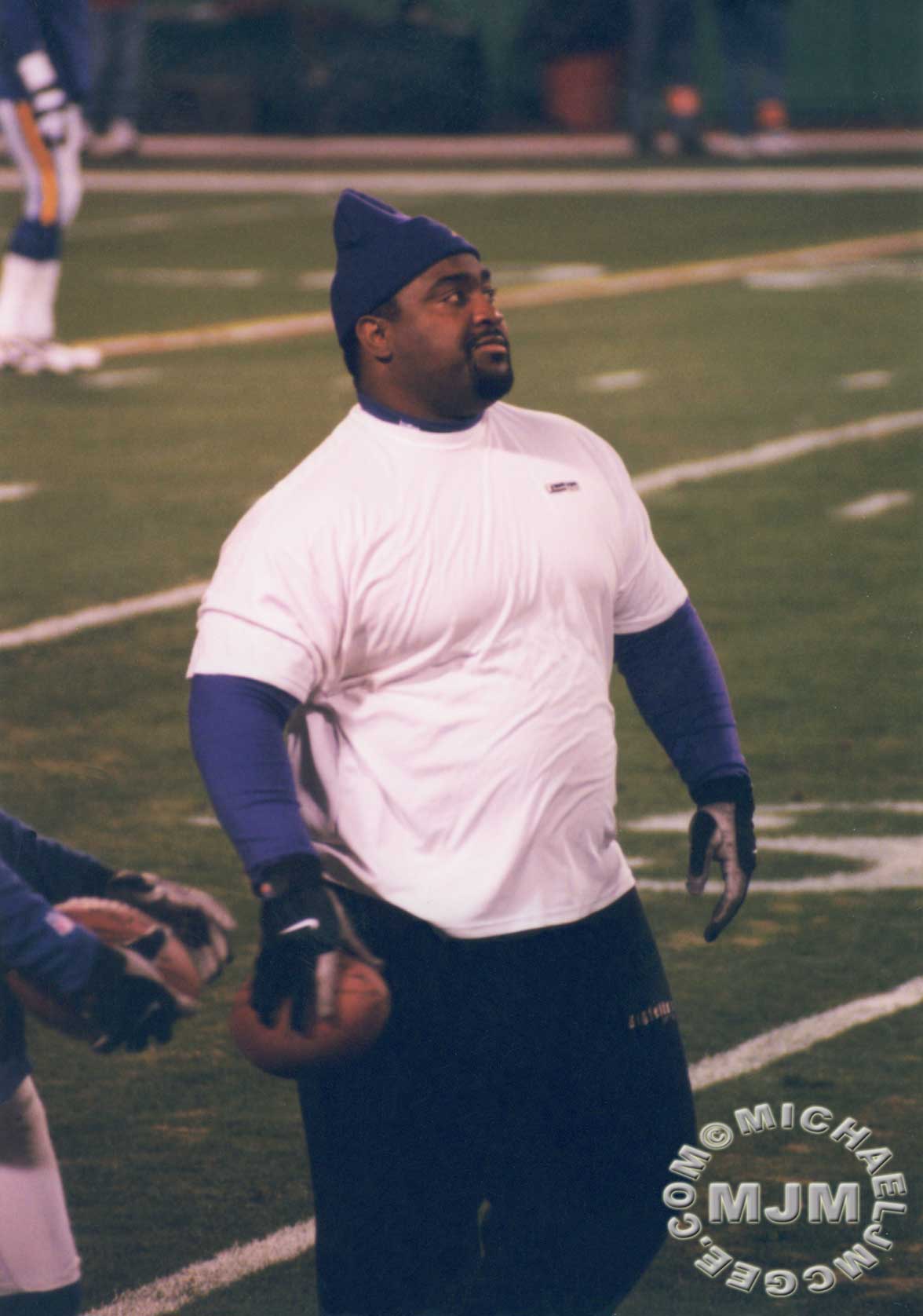 NT Jerry Ball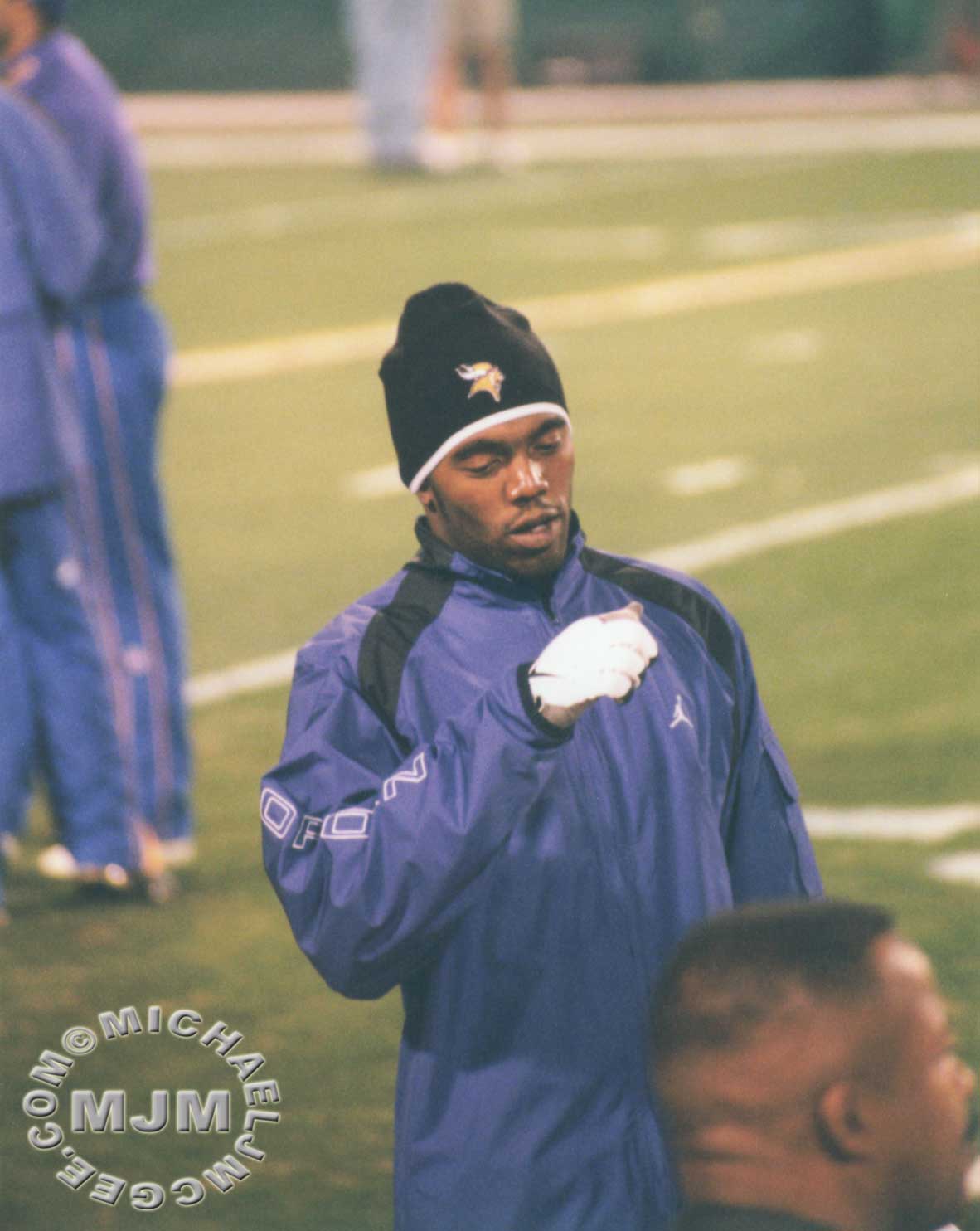 WR Stud Randy Moss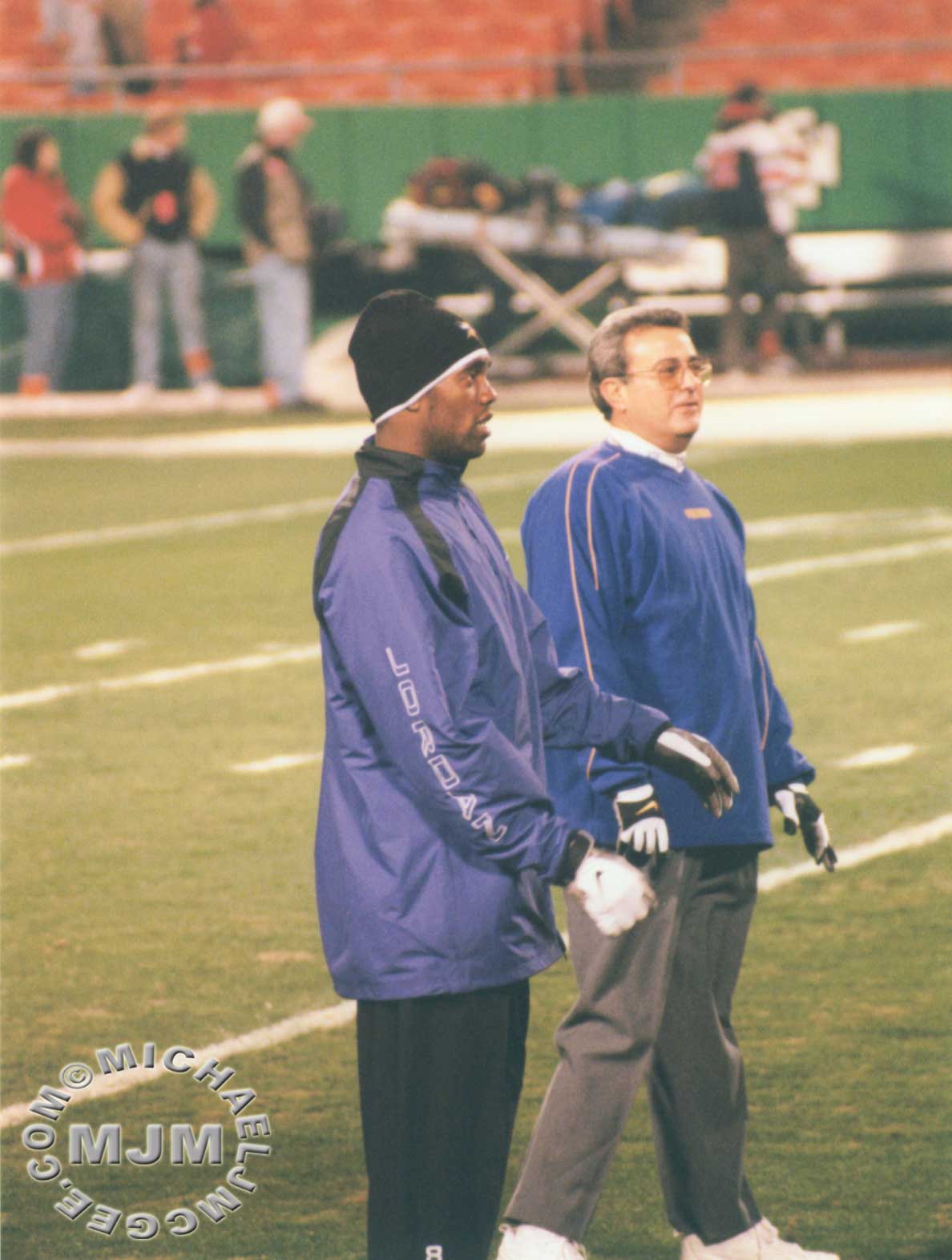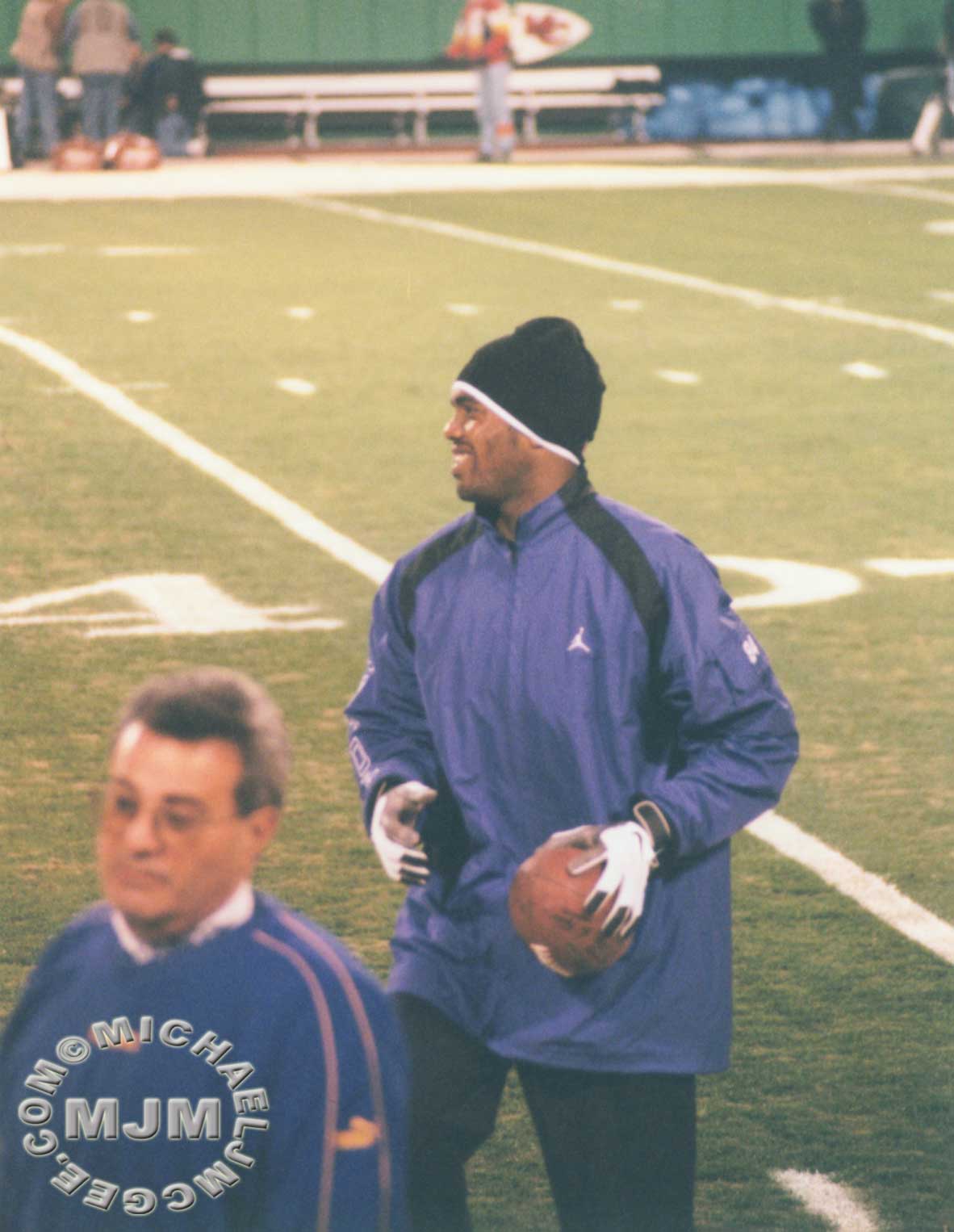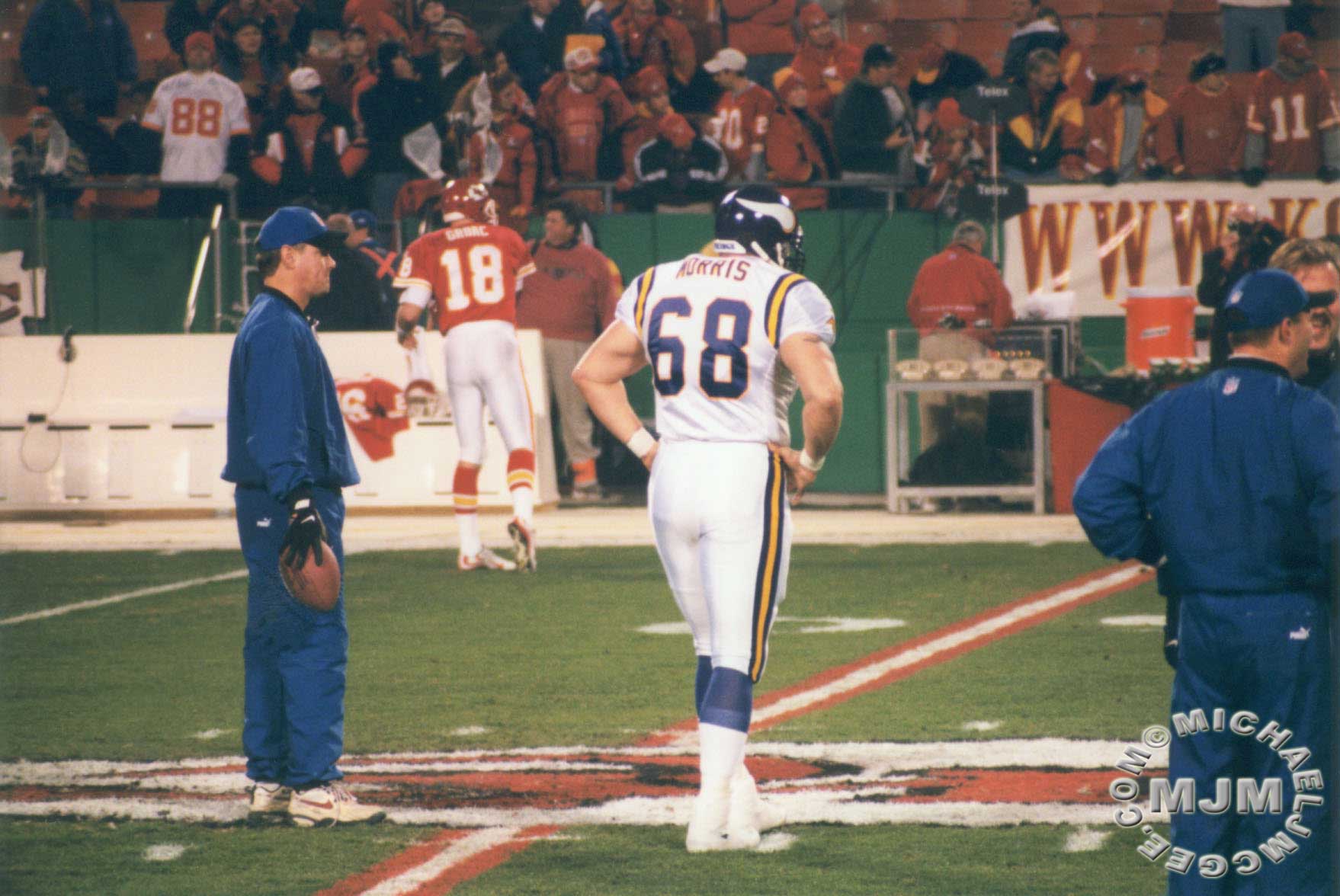 LS Mike Morris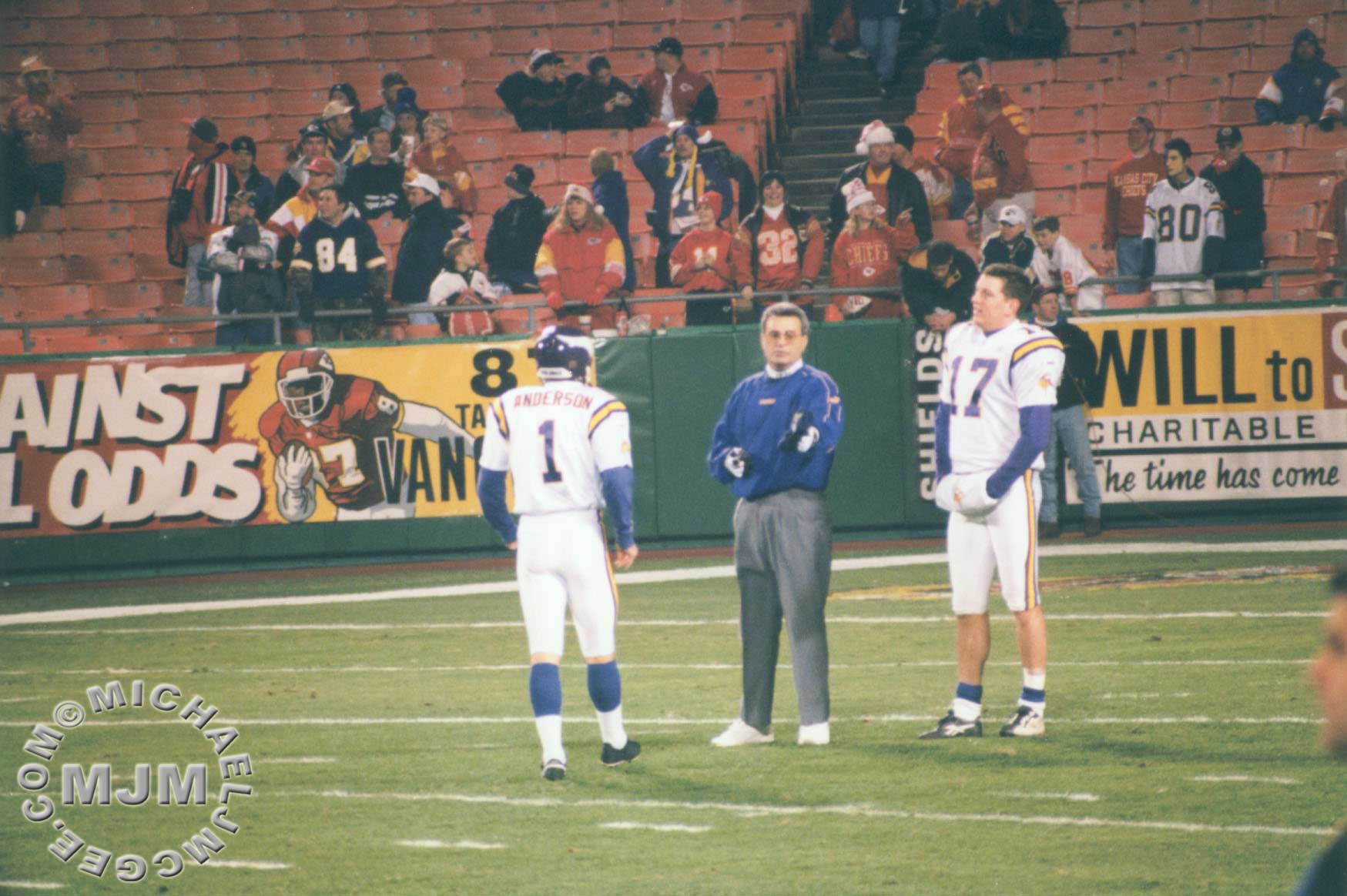 K Gary Anderson, special teams coach Gary Zauner and P Mitch Berger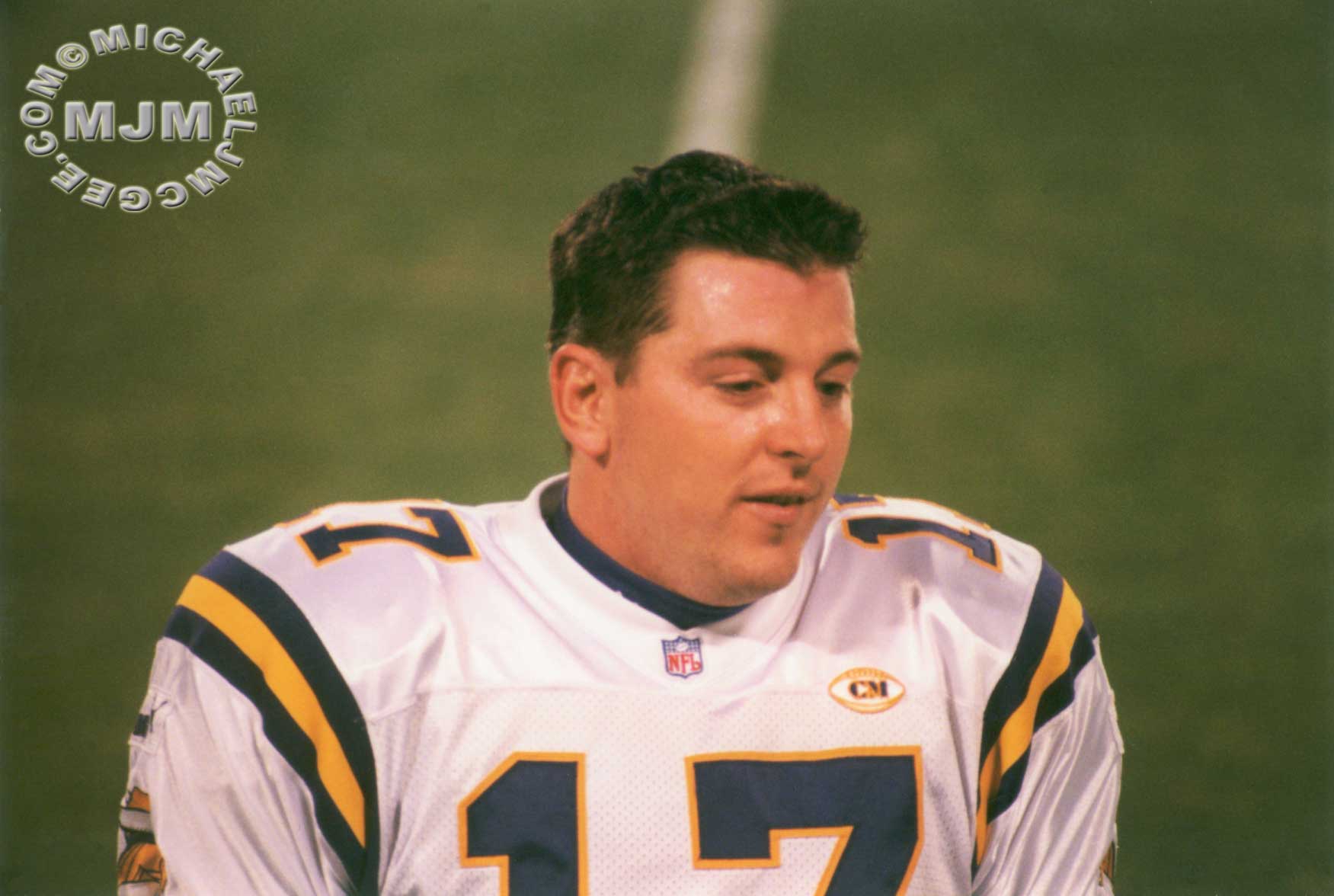 P Mitch Berger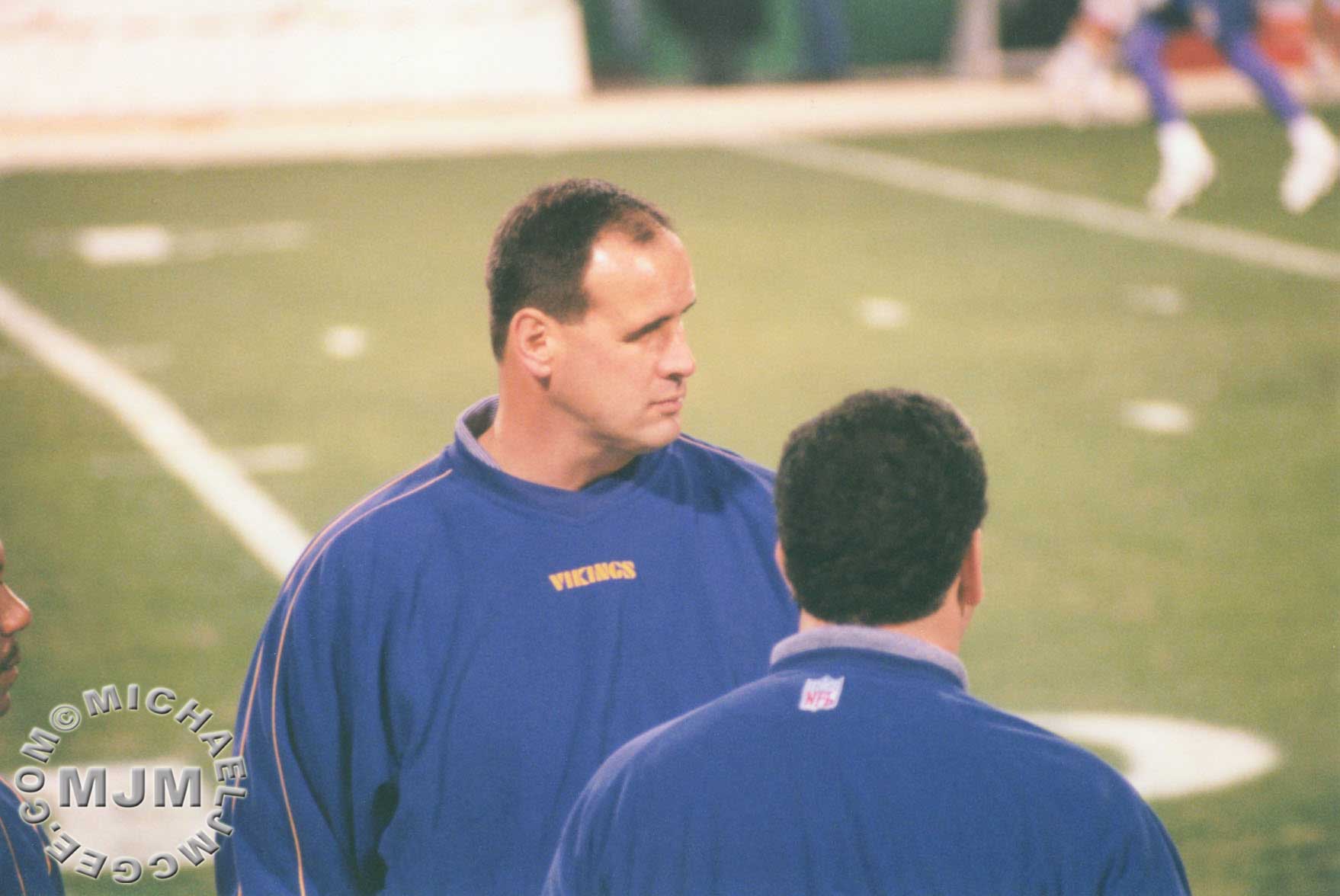 Assistant coach Mike Tice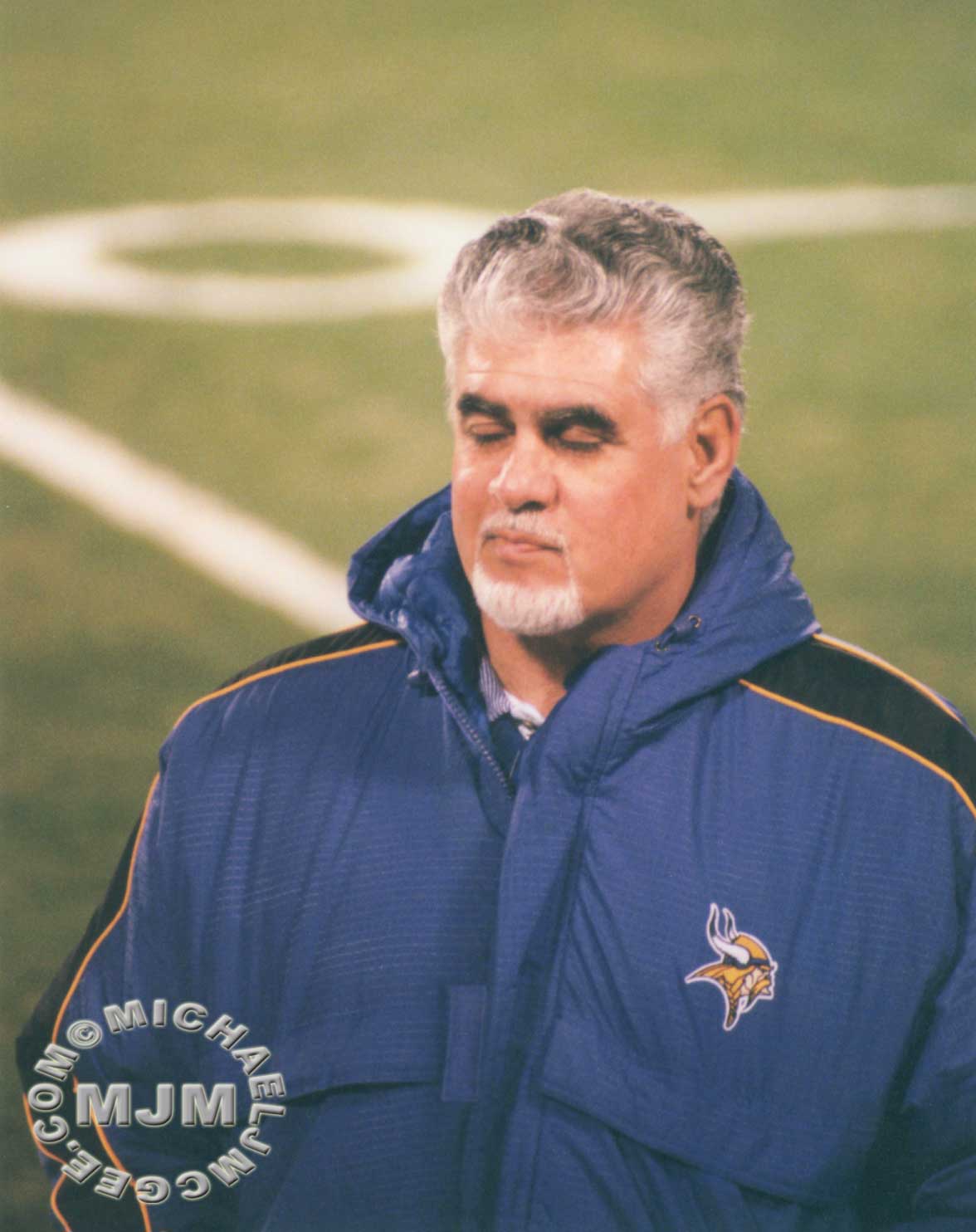 Assistant coach Tom Olivadotti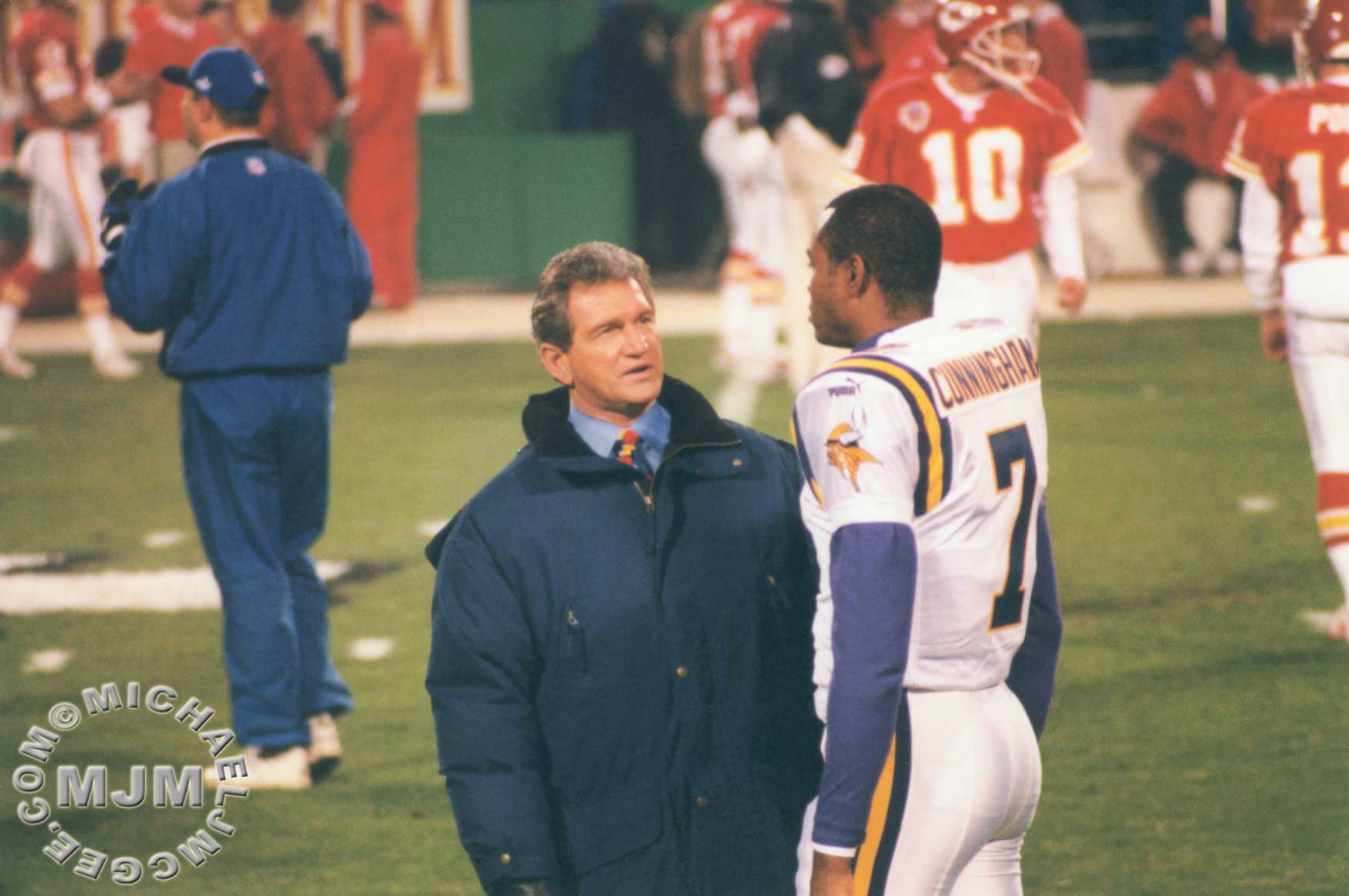 ESPN color man Joe Theisman talks with QB Randall Cunningham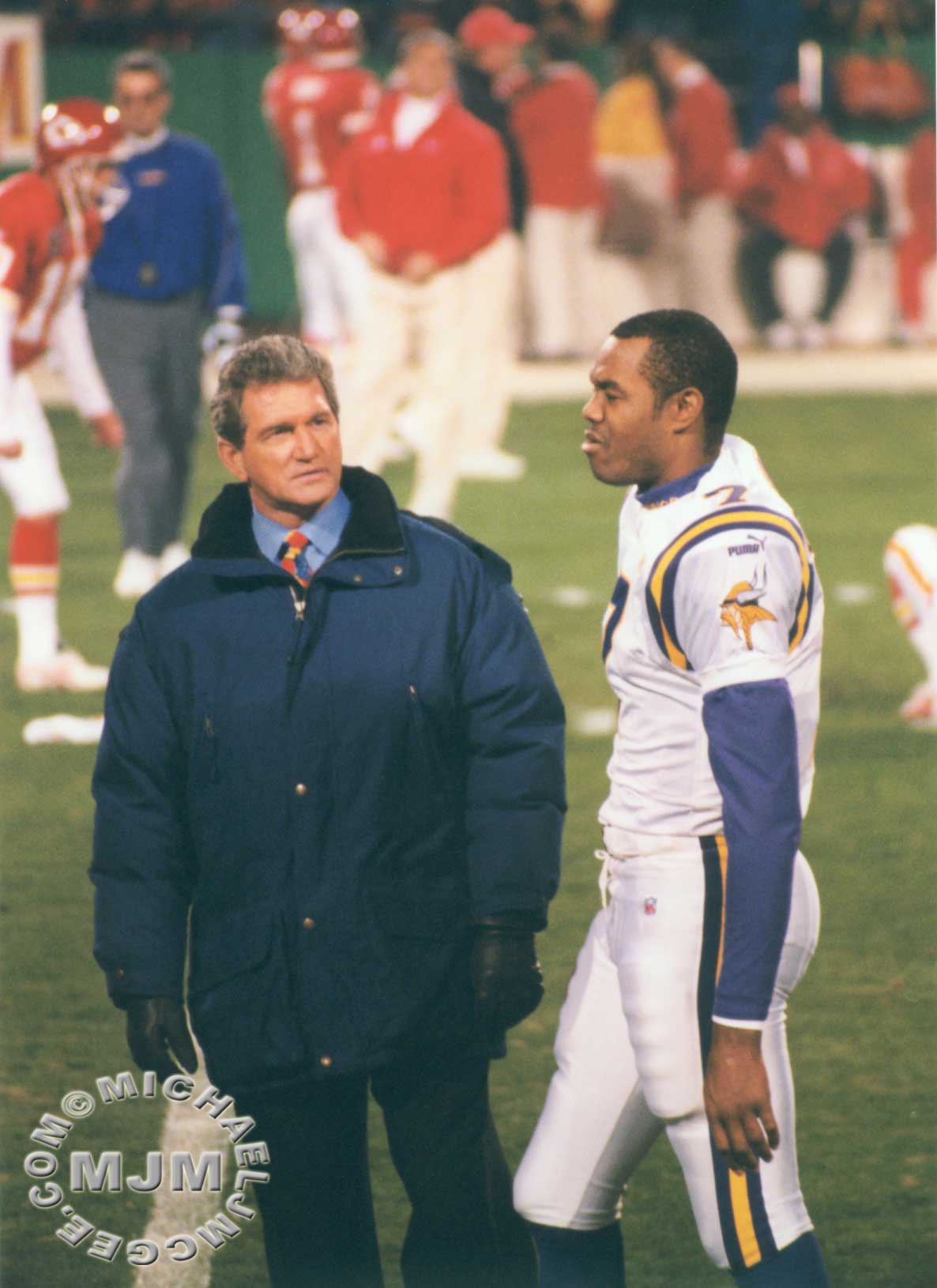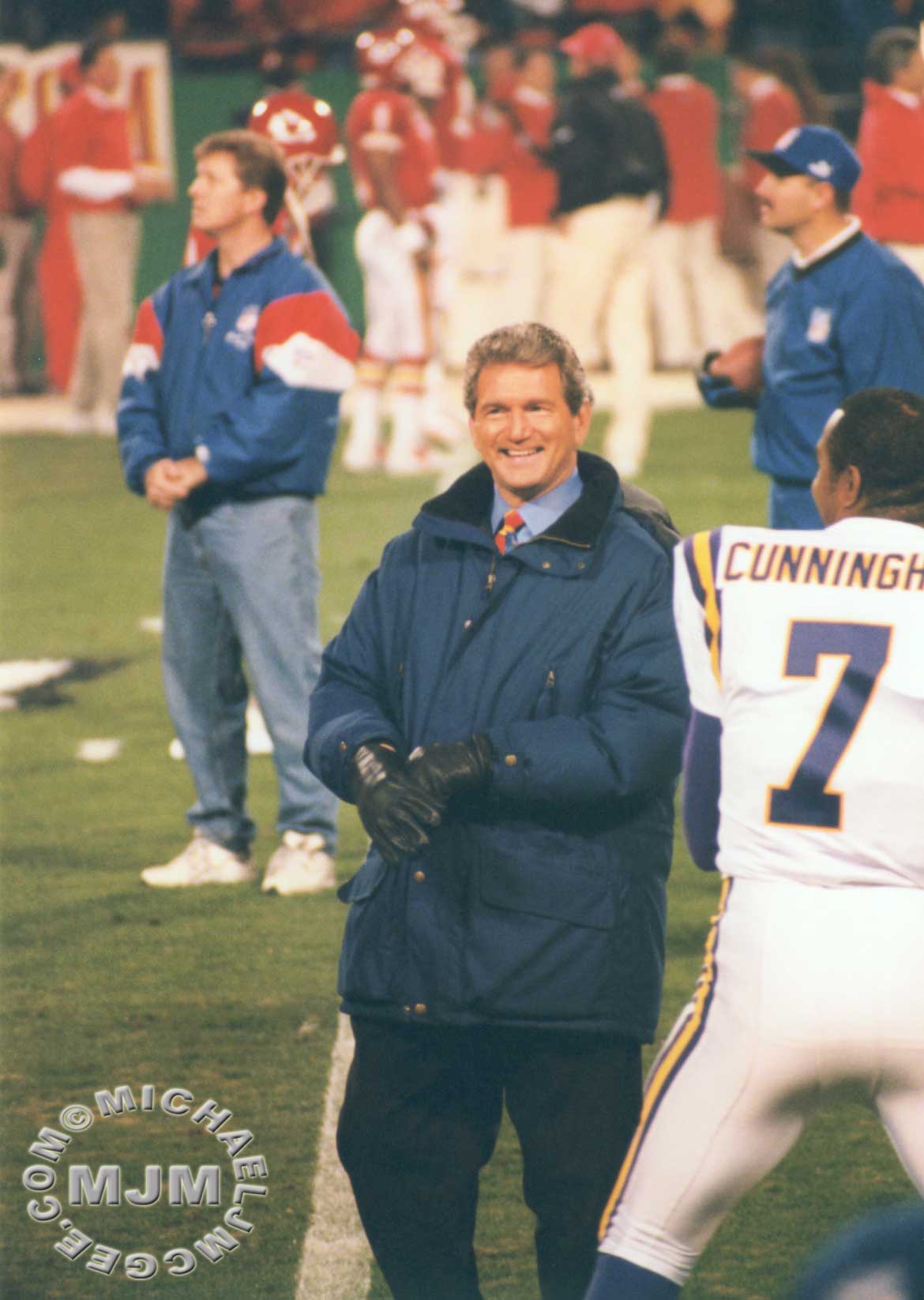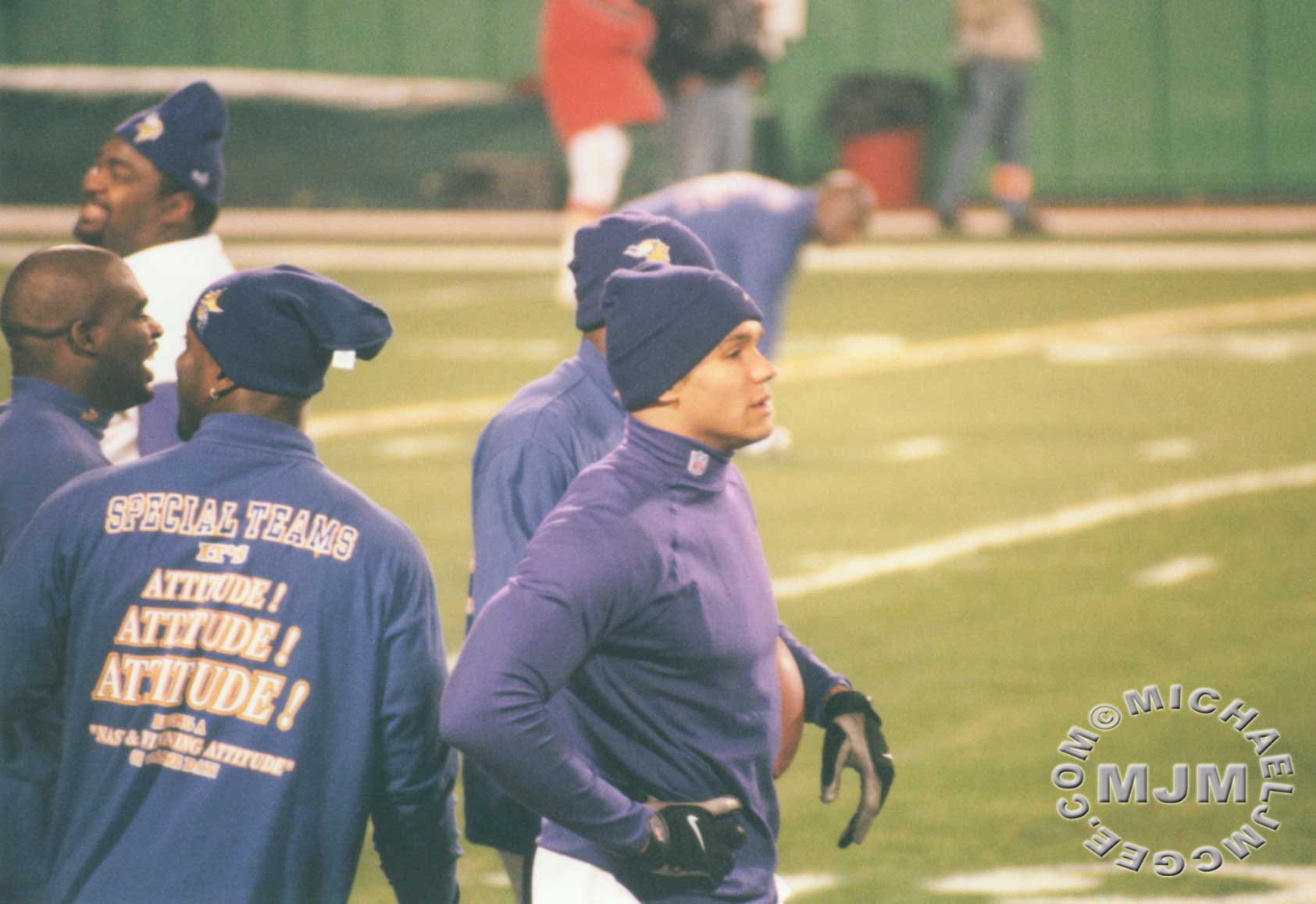 RB Robert Smith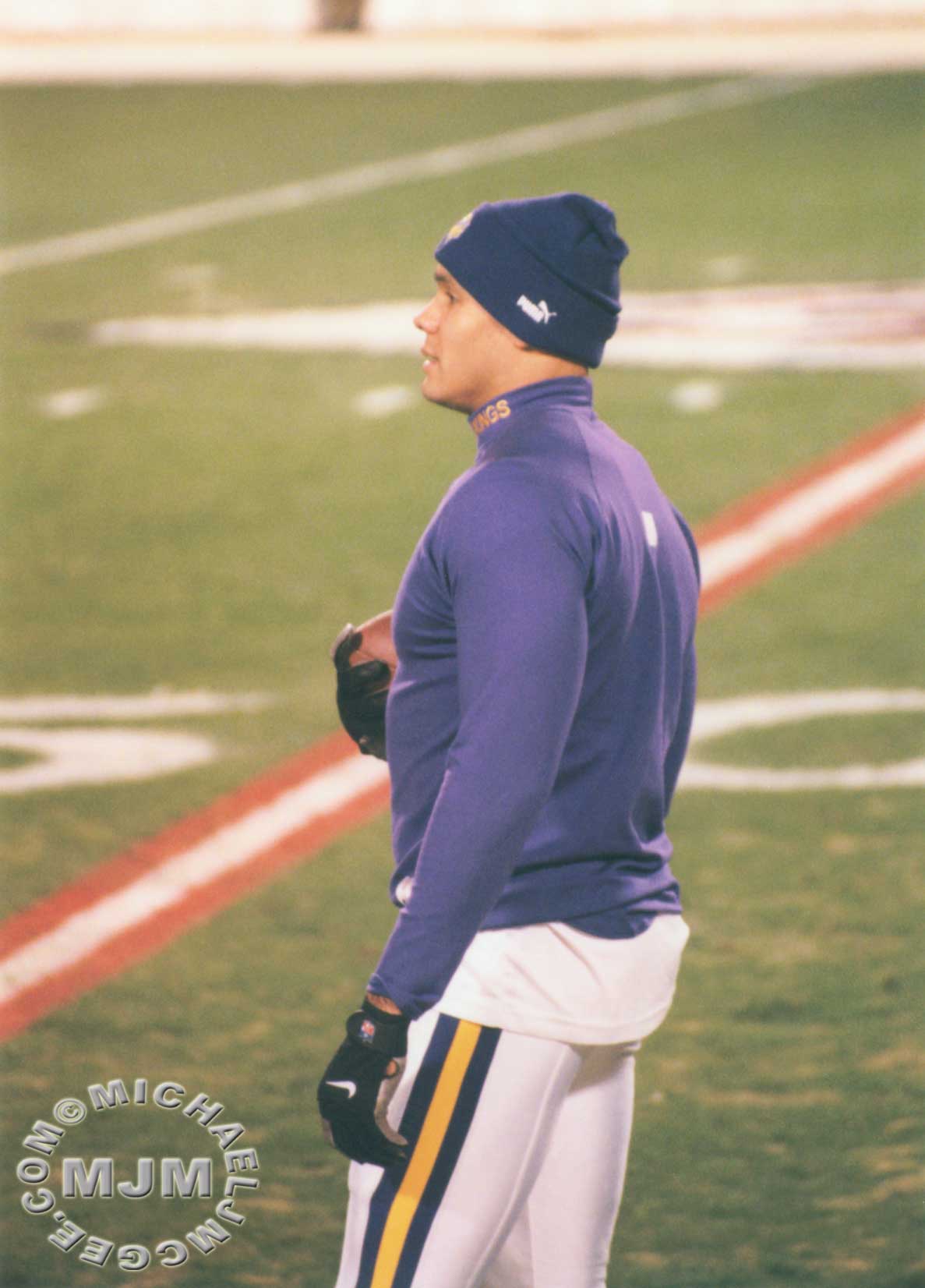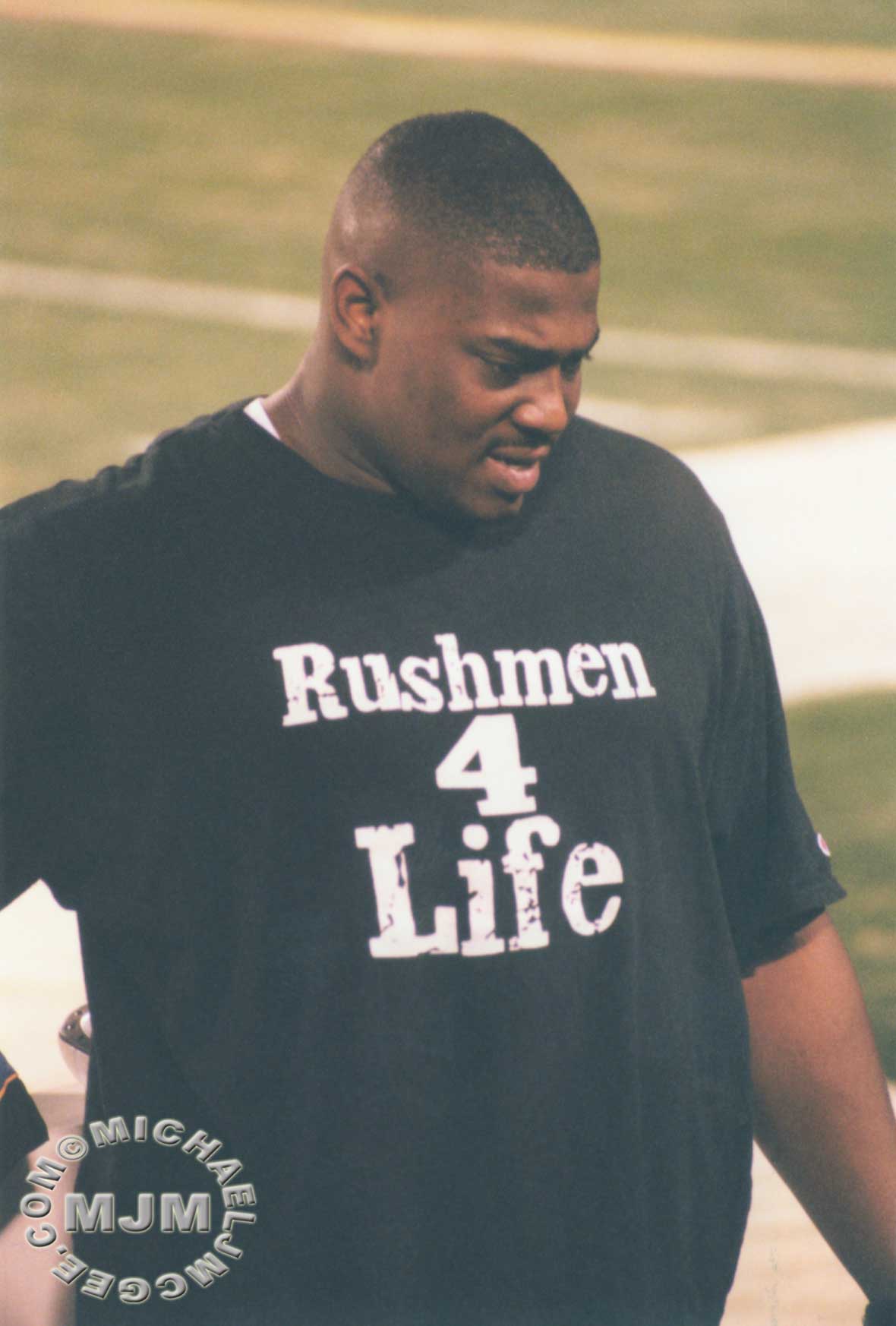 DE Duane Clemons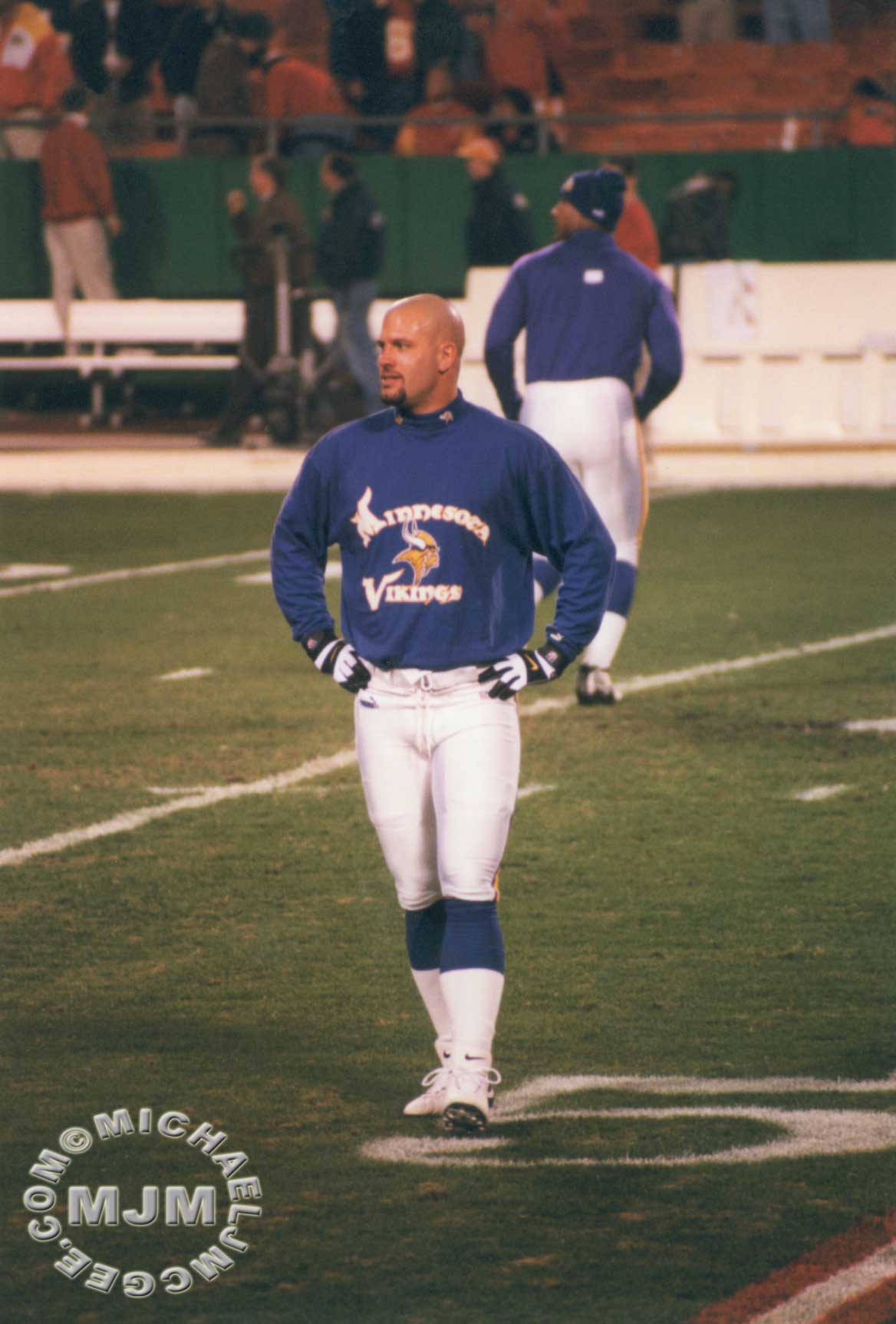 WR & special teams ace Chris Walsh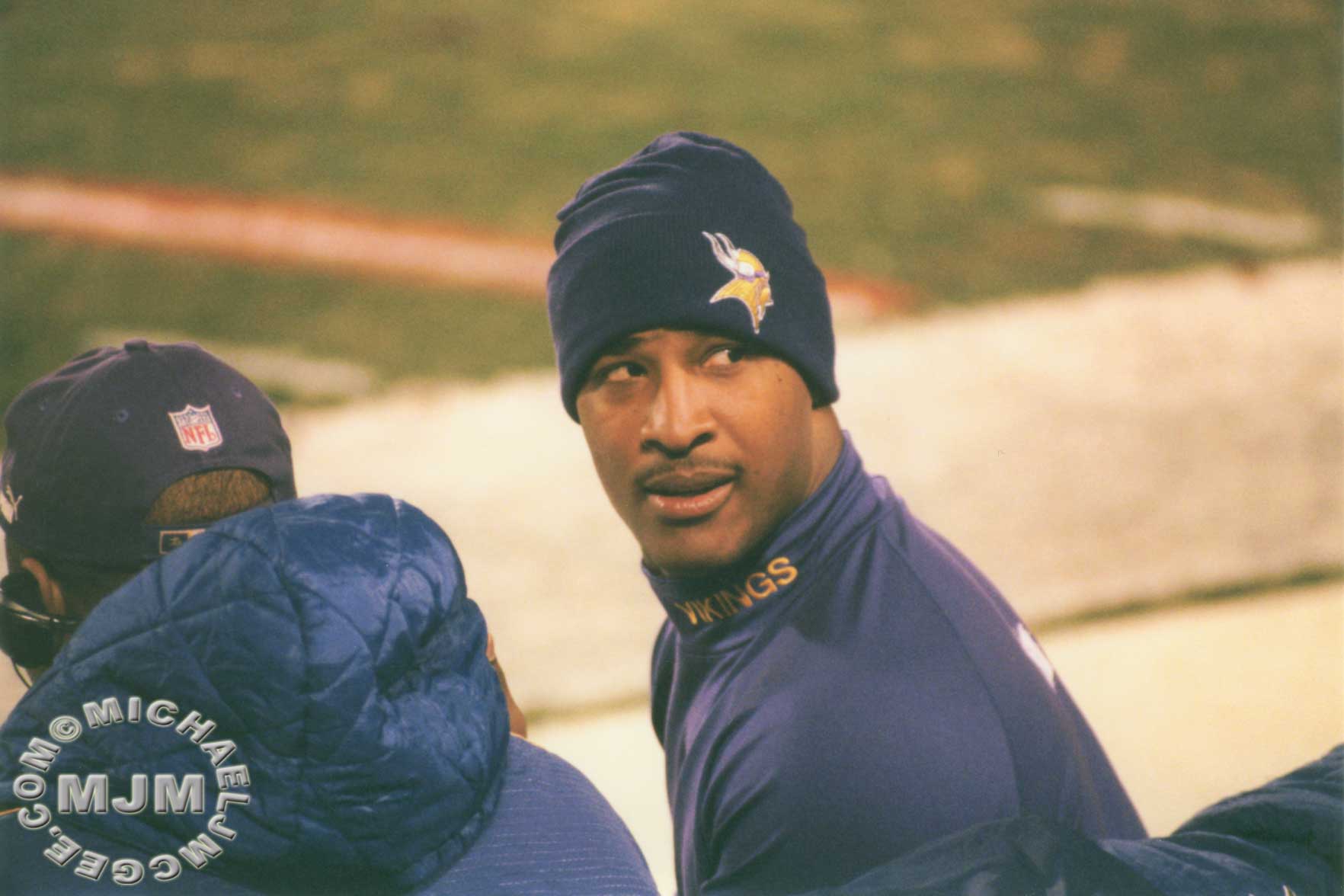 QB Daunte Culpepper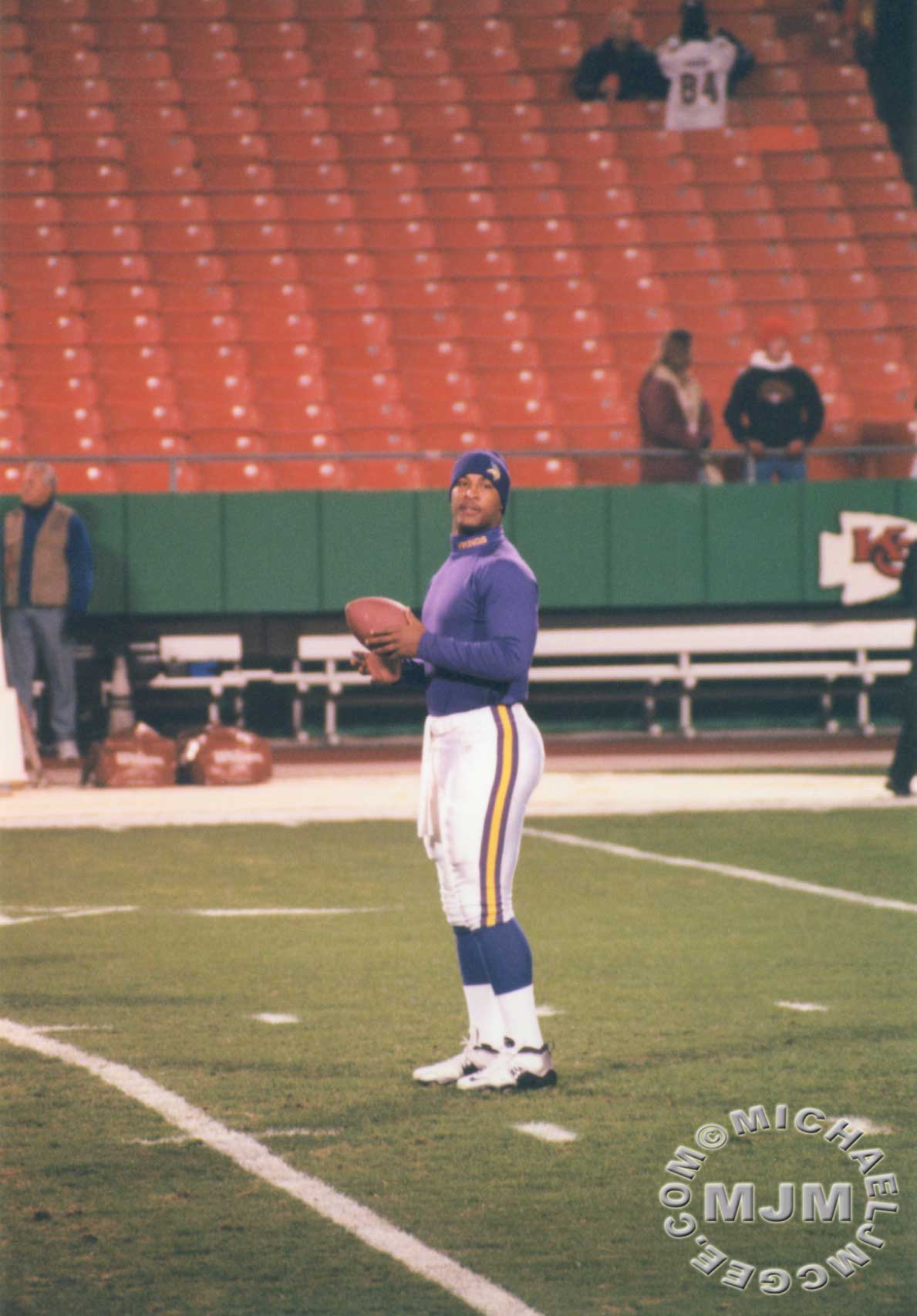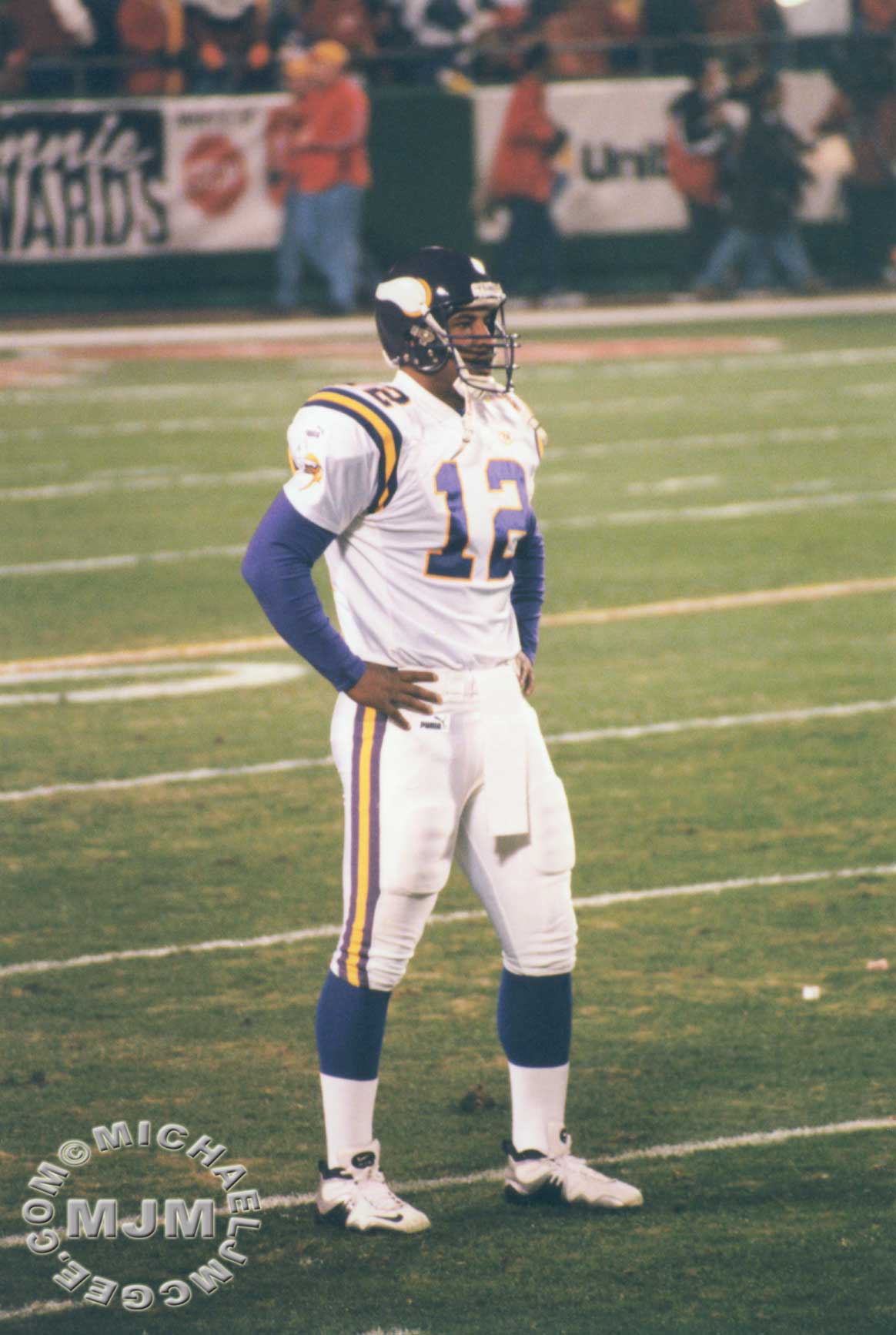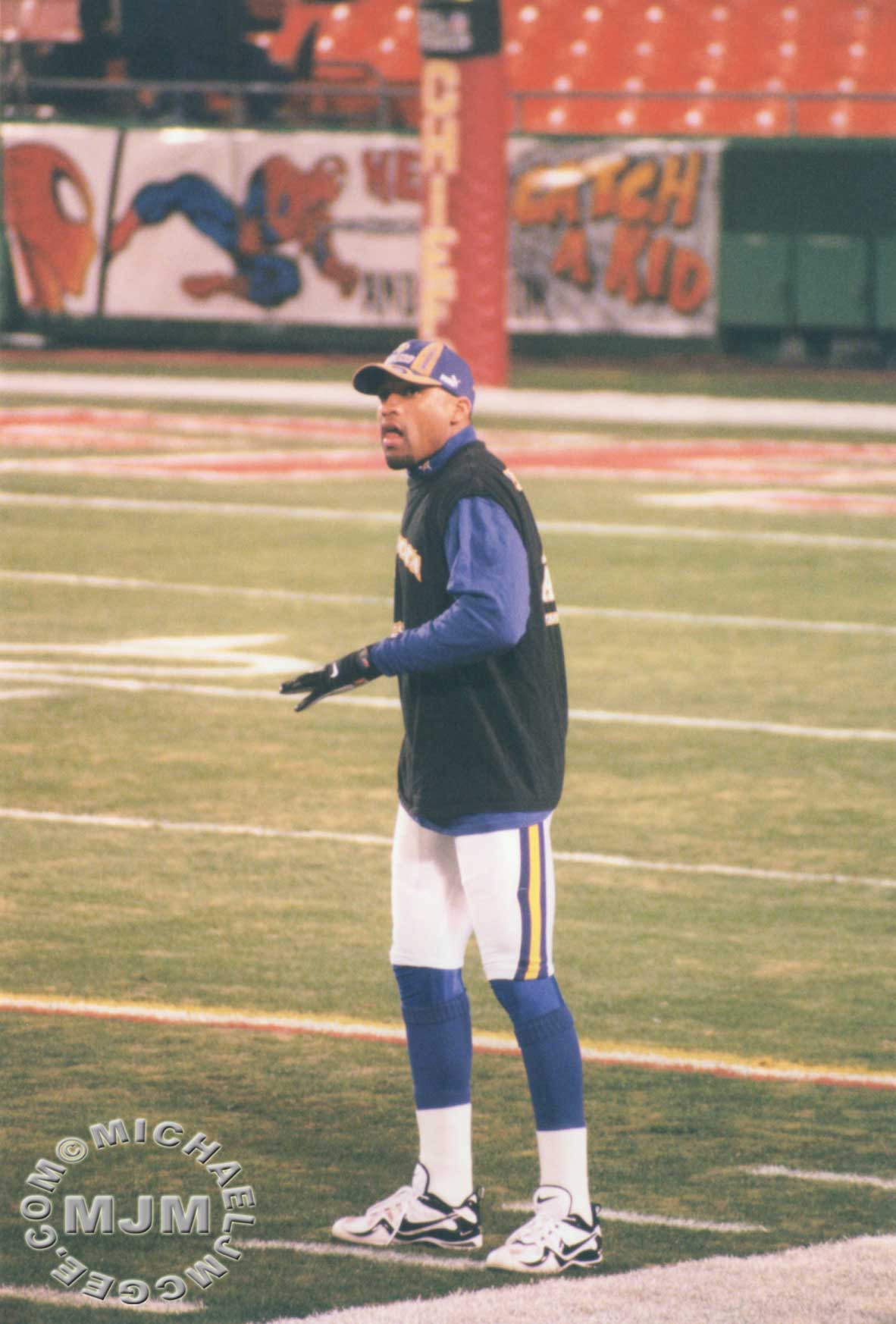 The hard hitting S Robert Griffith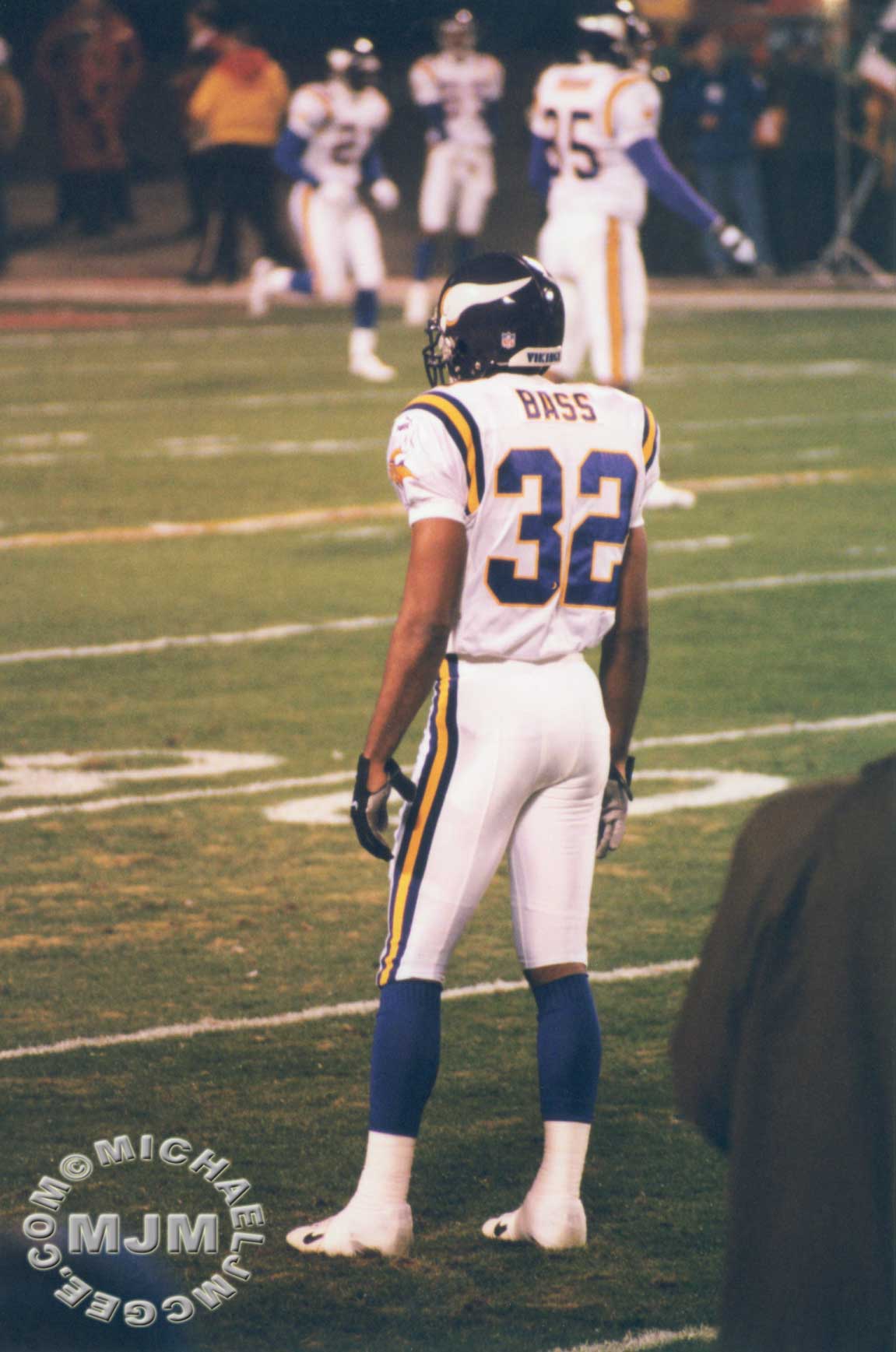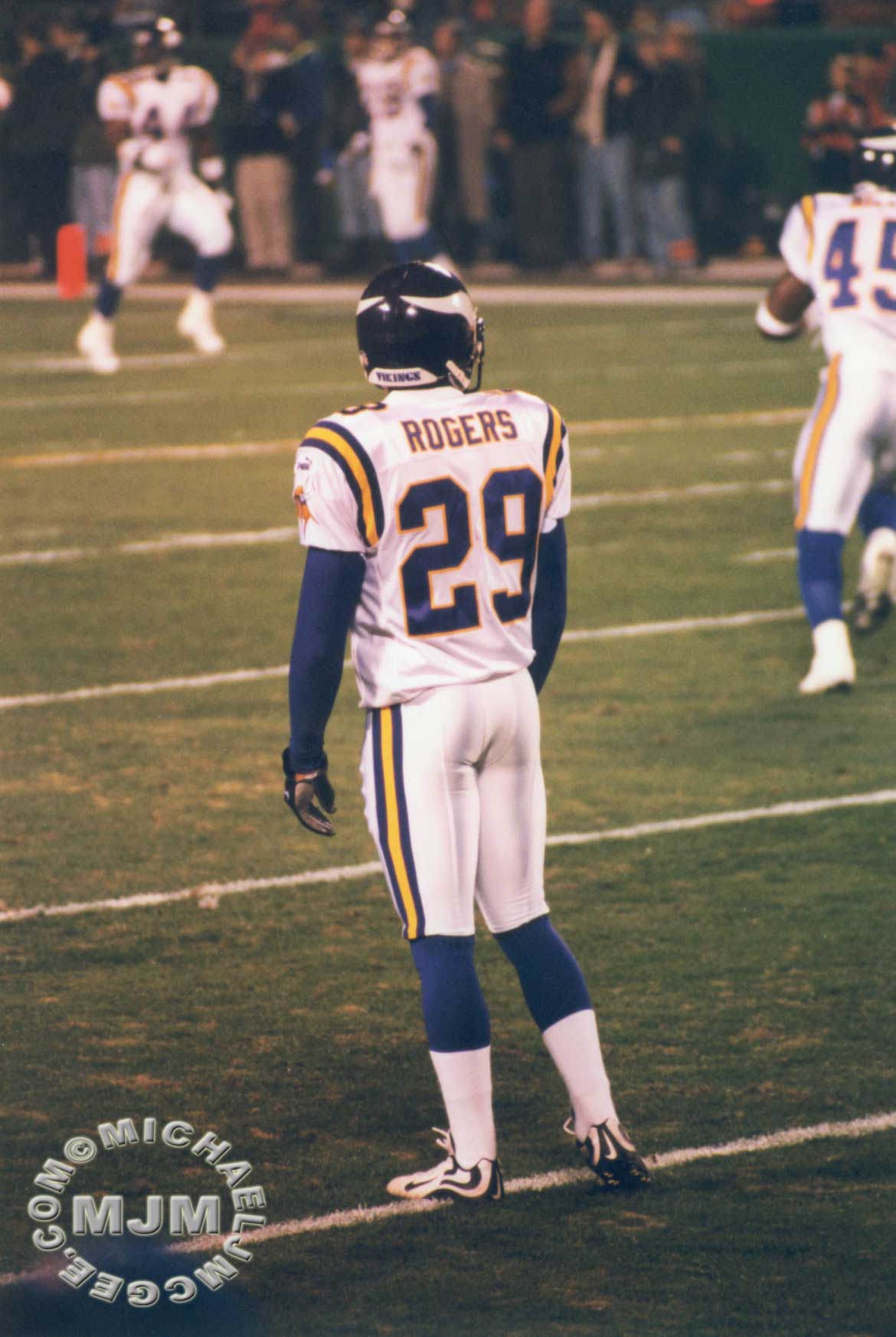 DB Anthony Bass CB Chris Rogers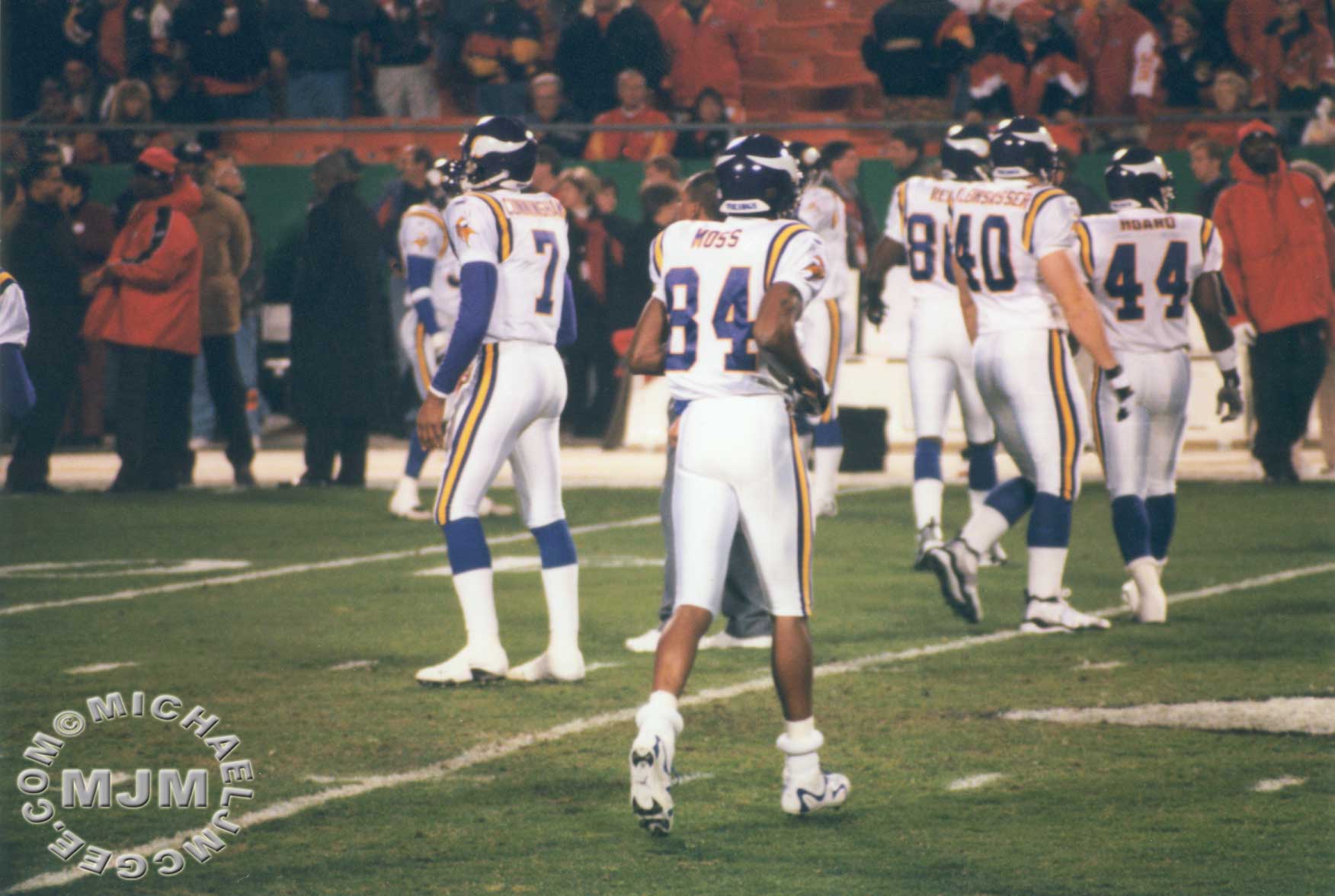 WR Matthew Hatchette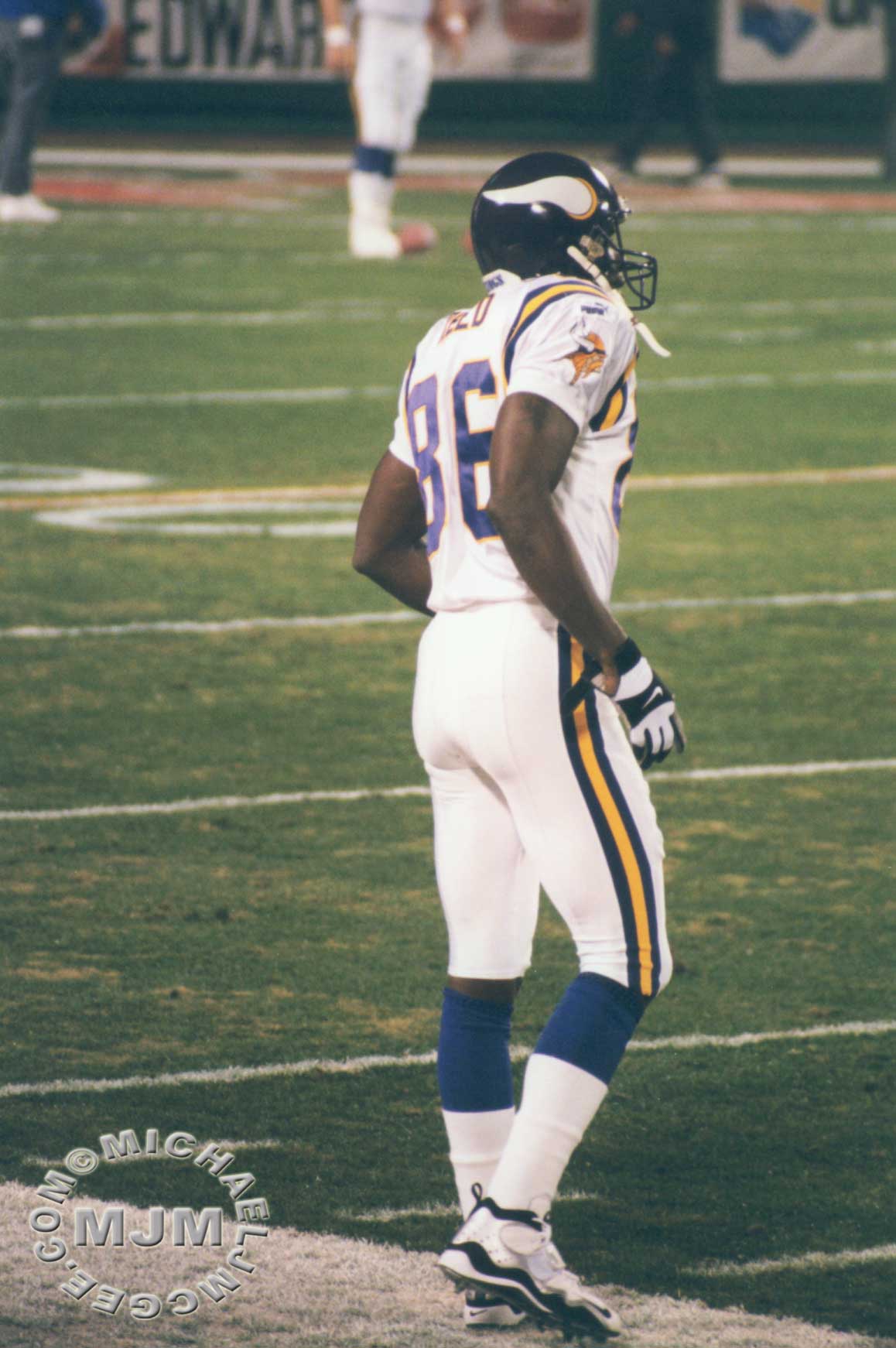 WR Jake Reed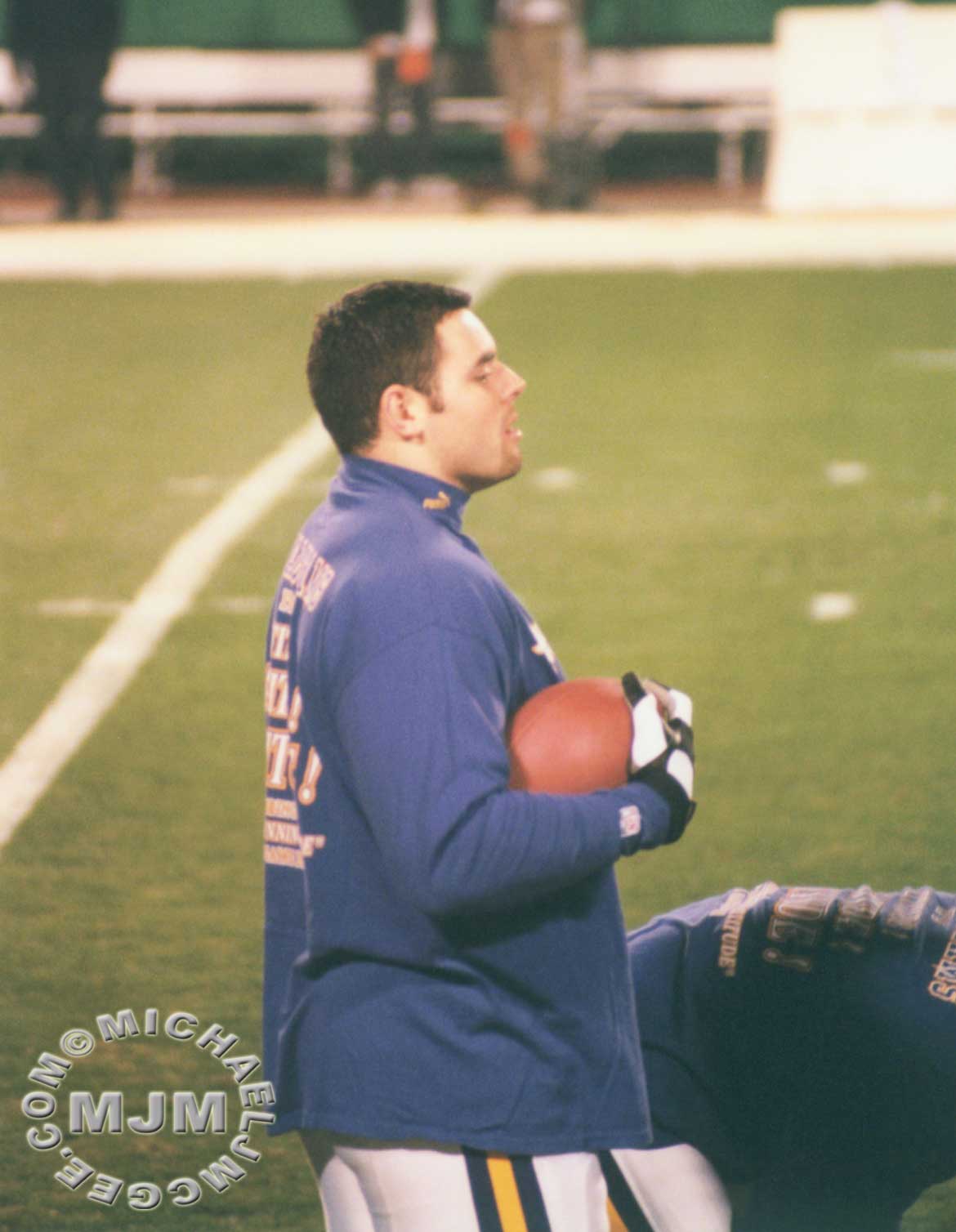 TE Jim Kleinsasser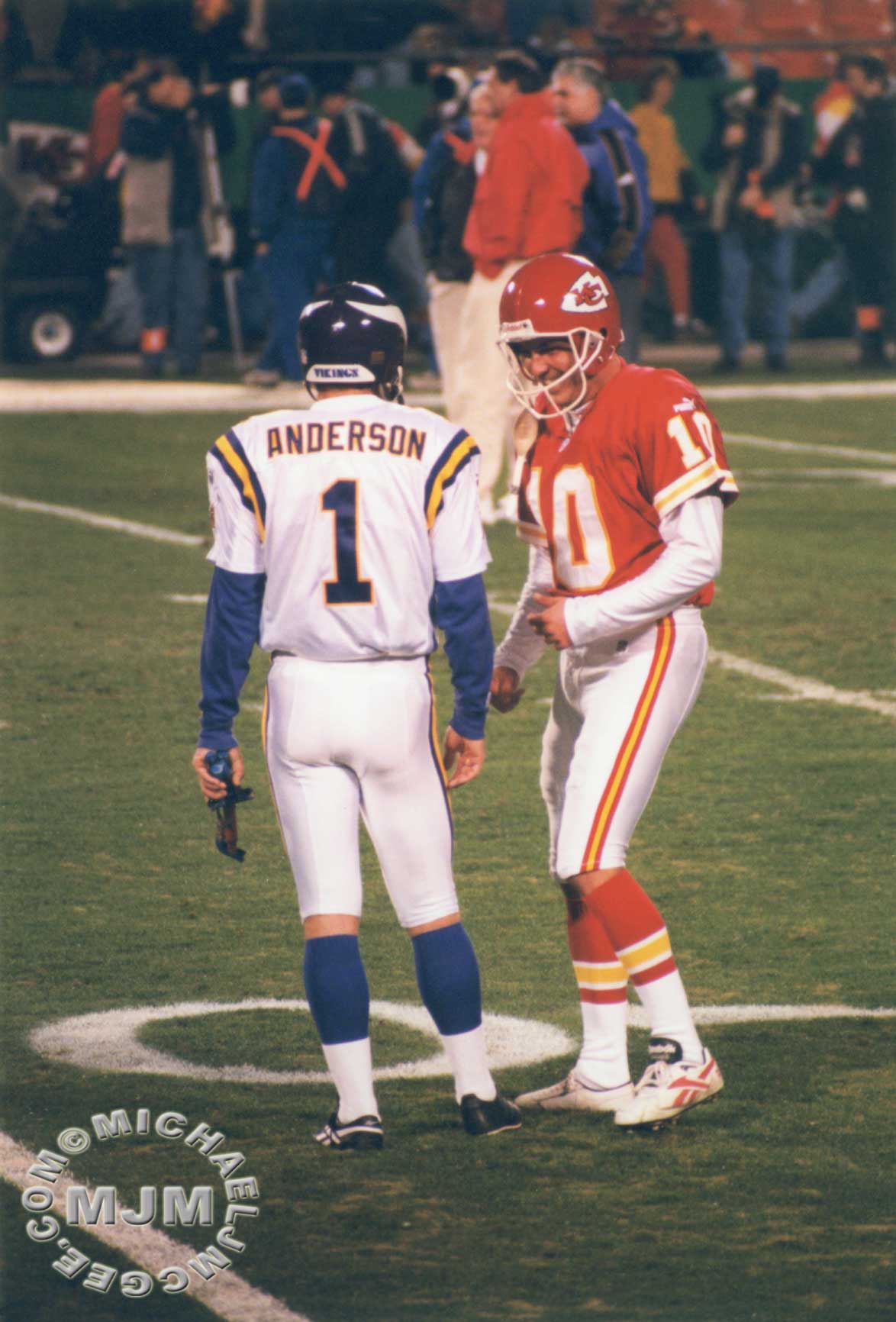 Kickers Anderson & Stoyanovich chat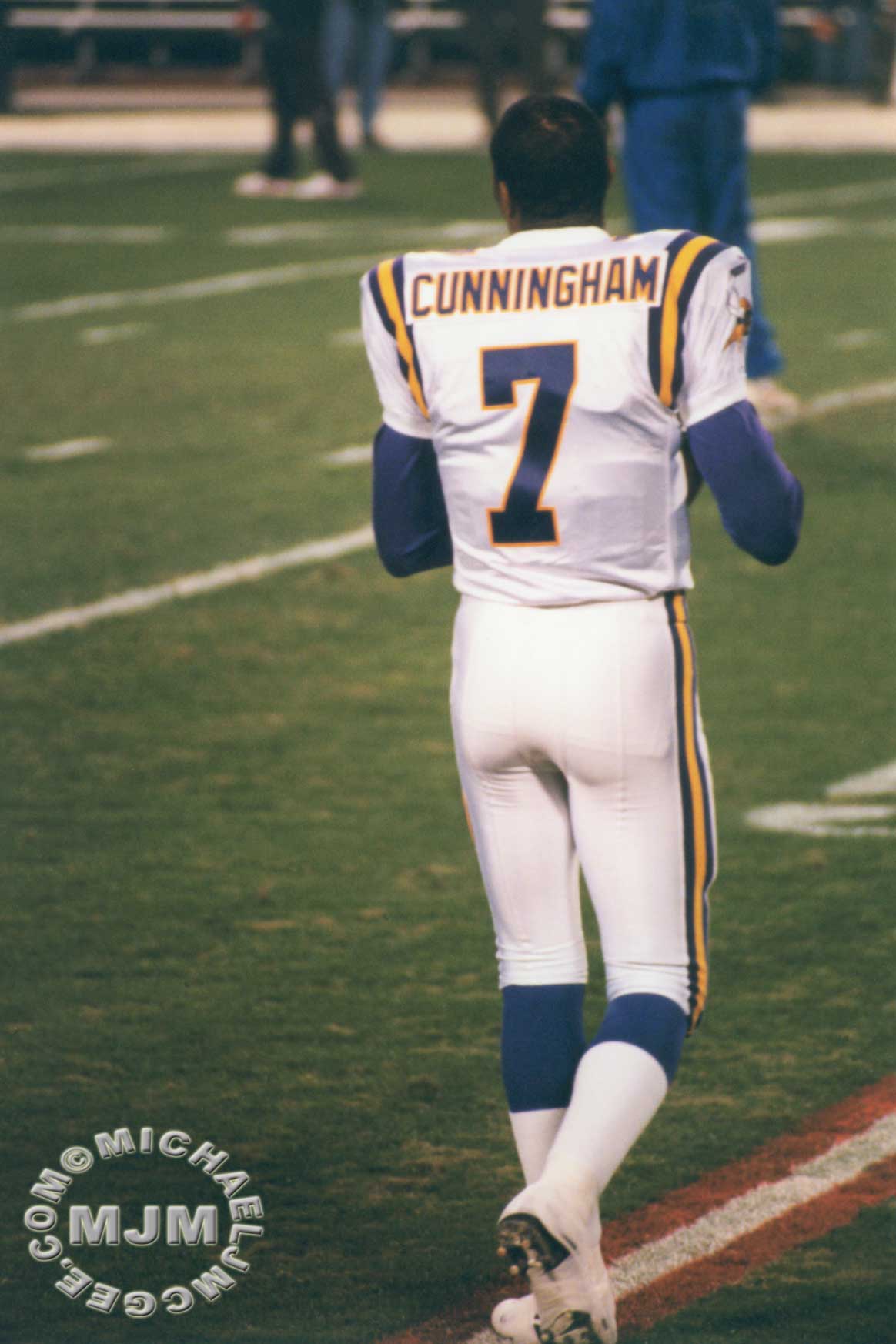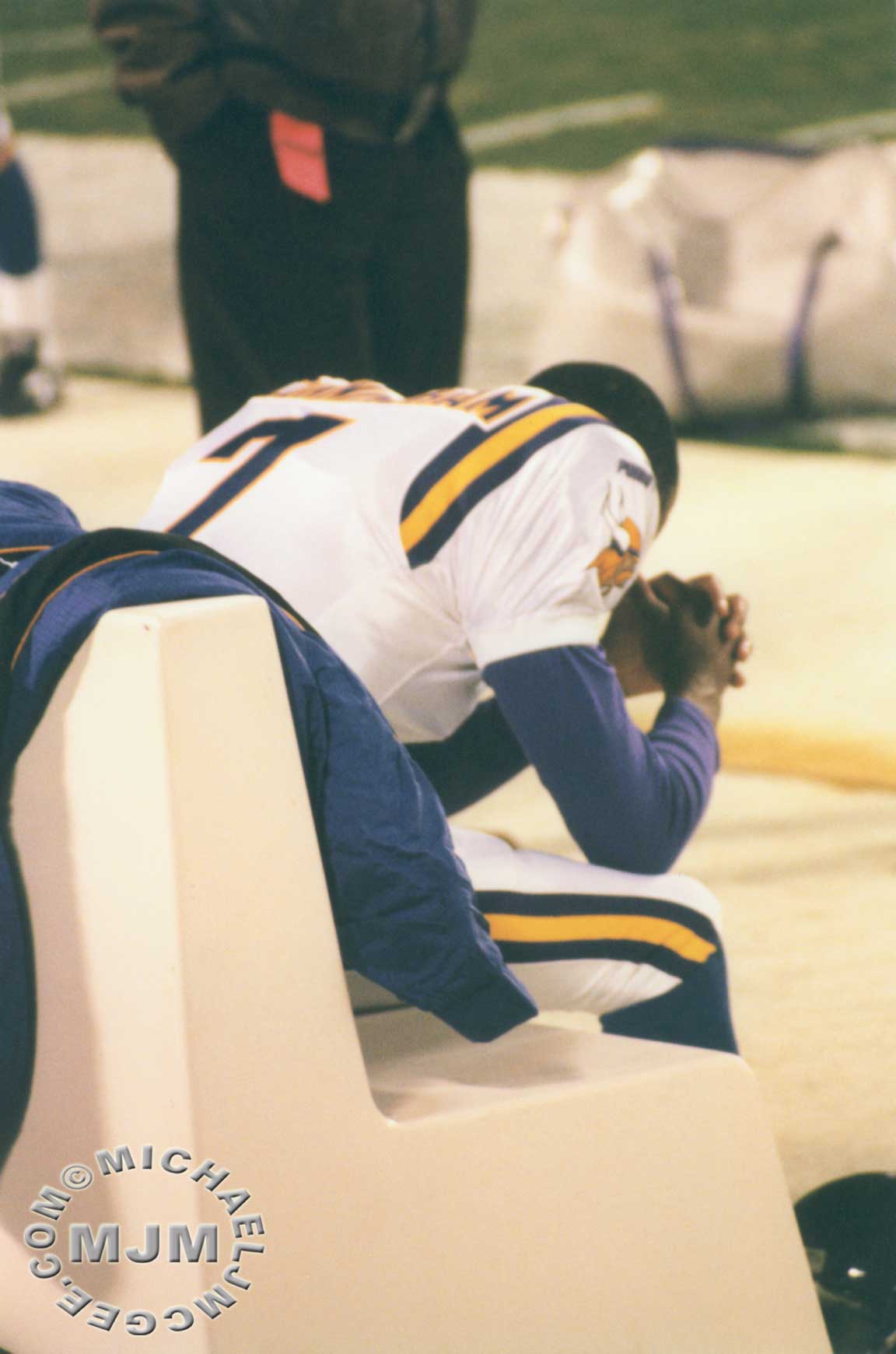 Randall deep in prayer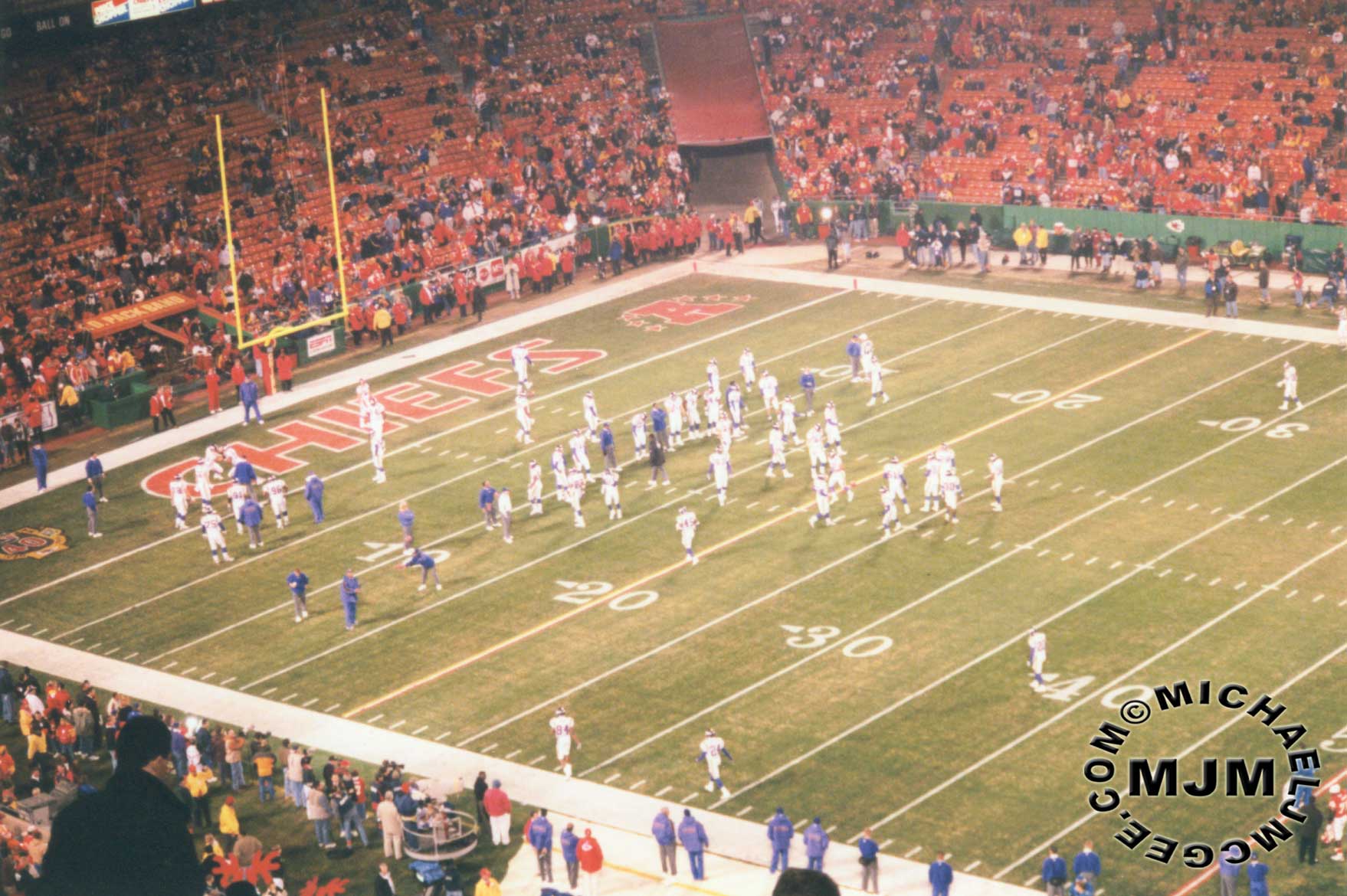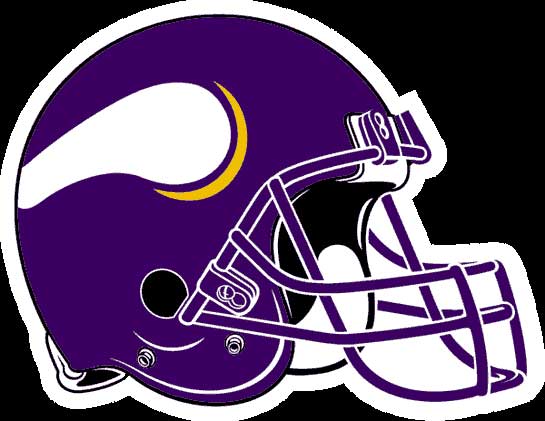 Vikings Rubes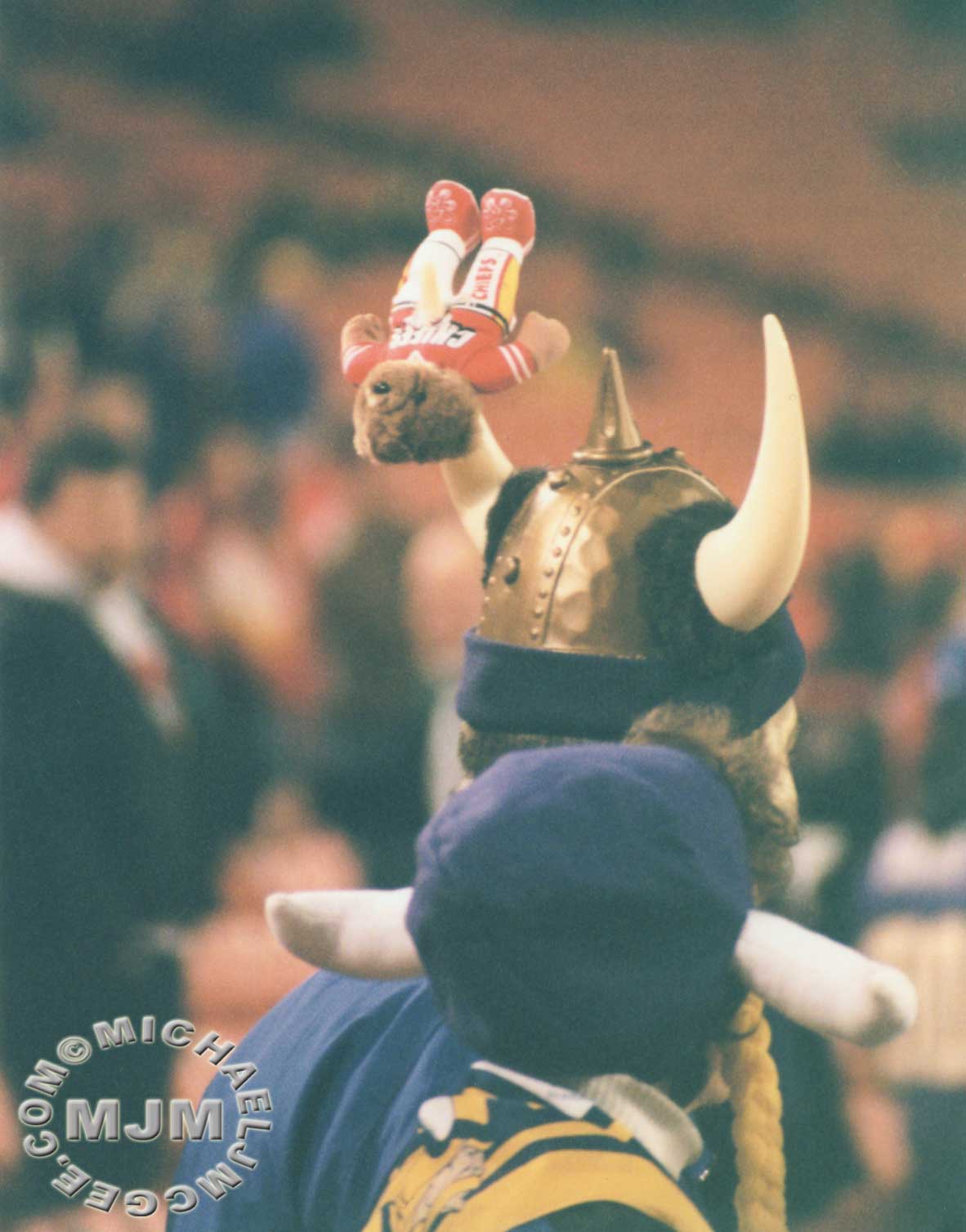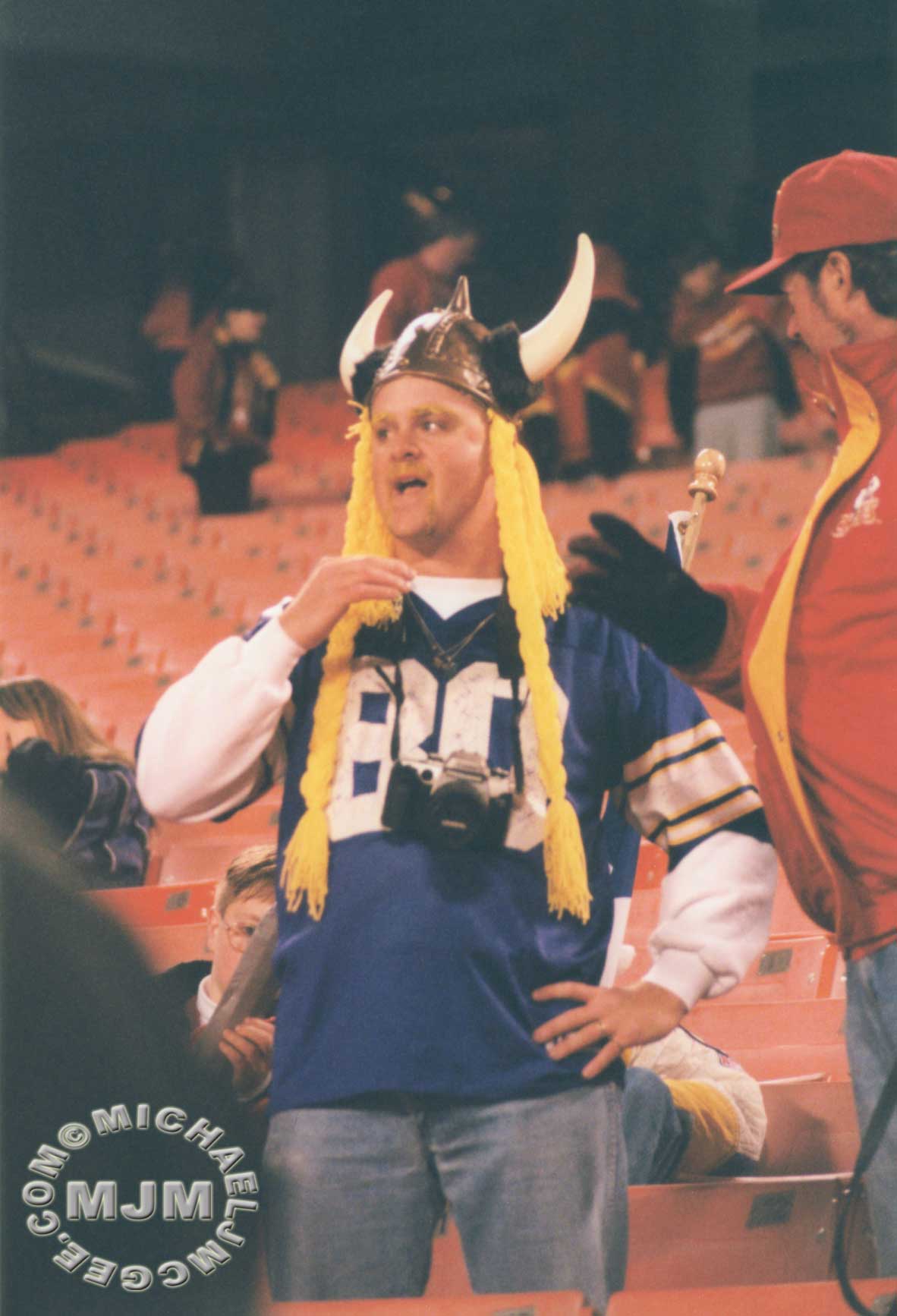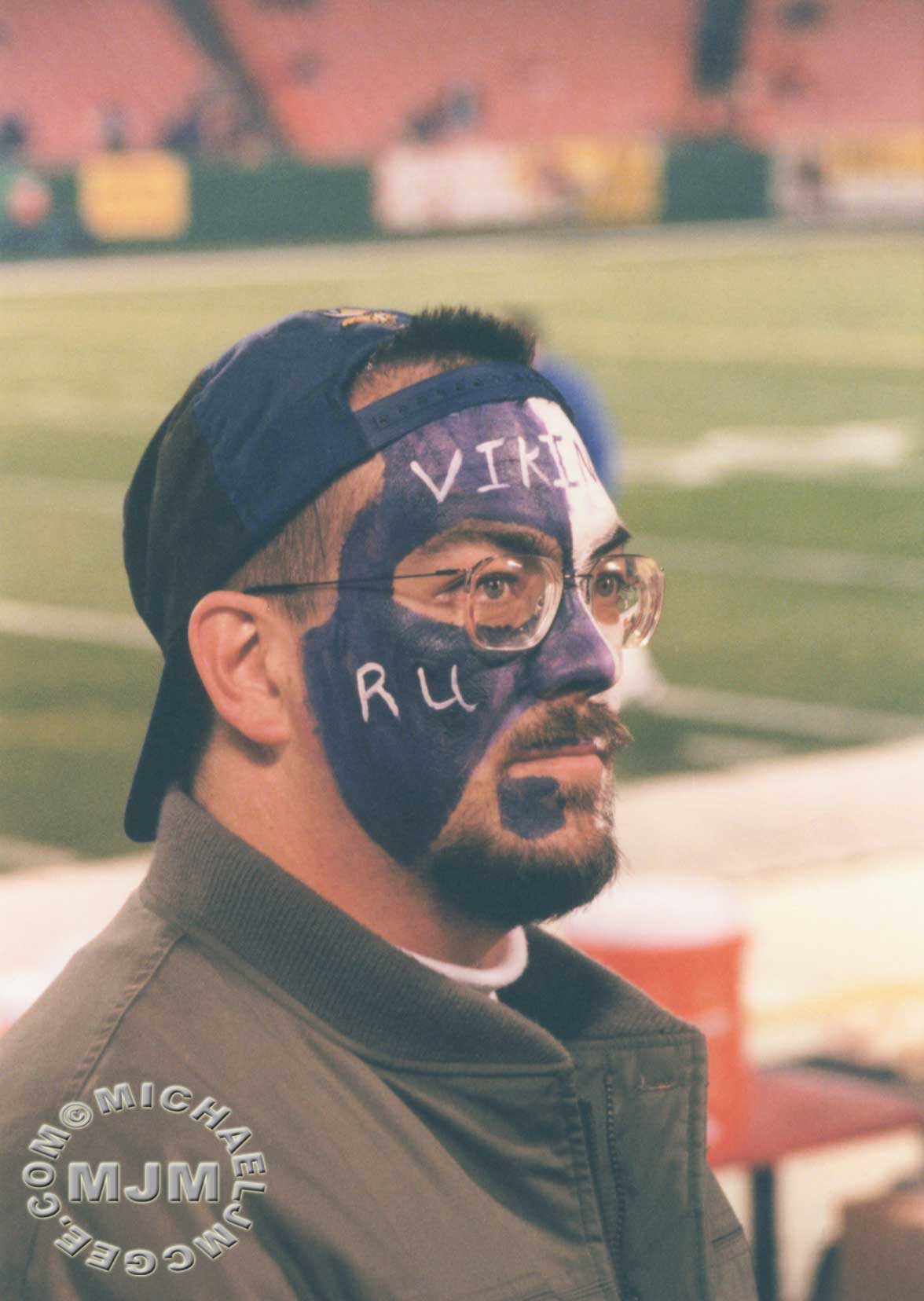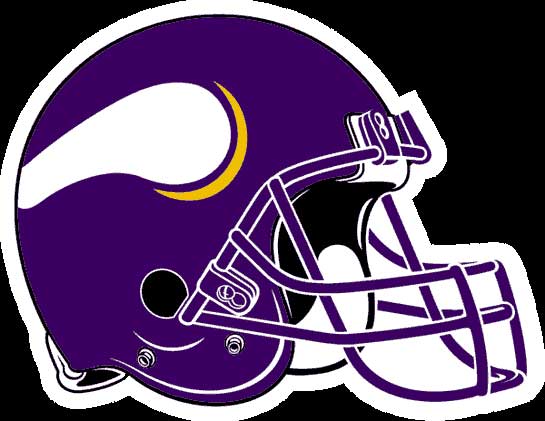 The Game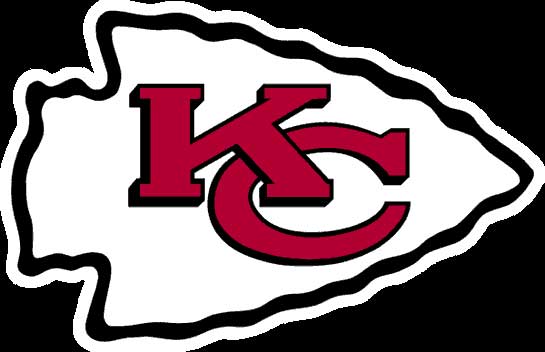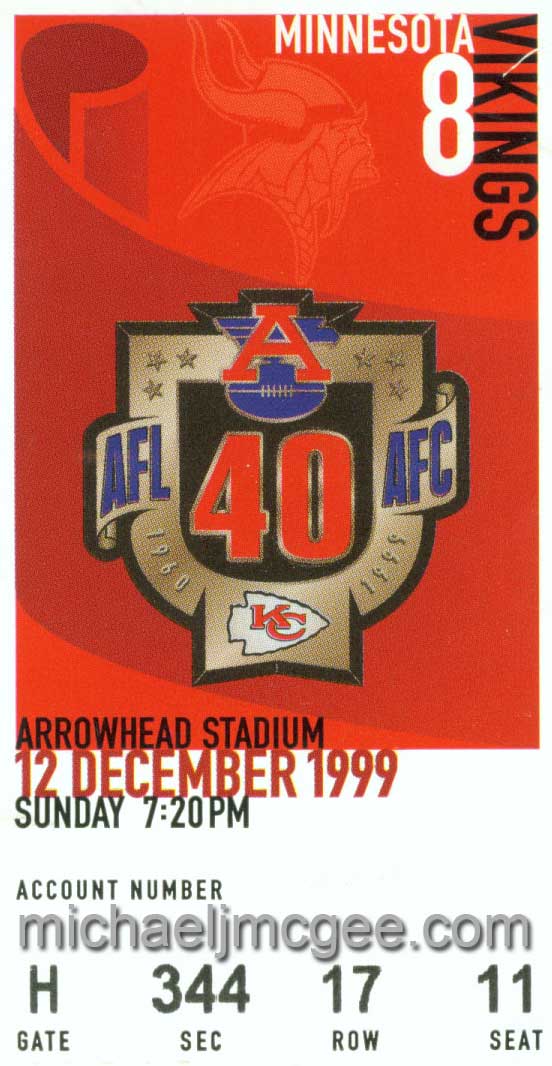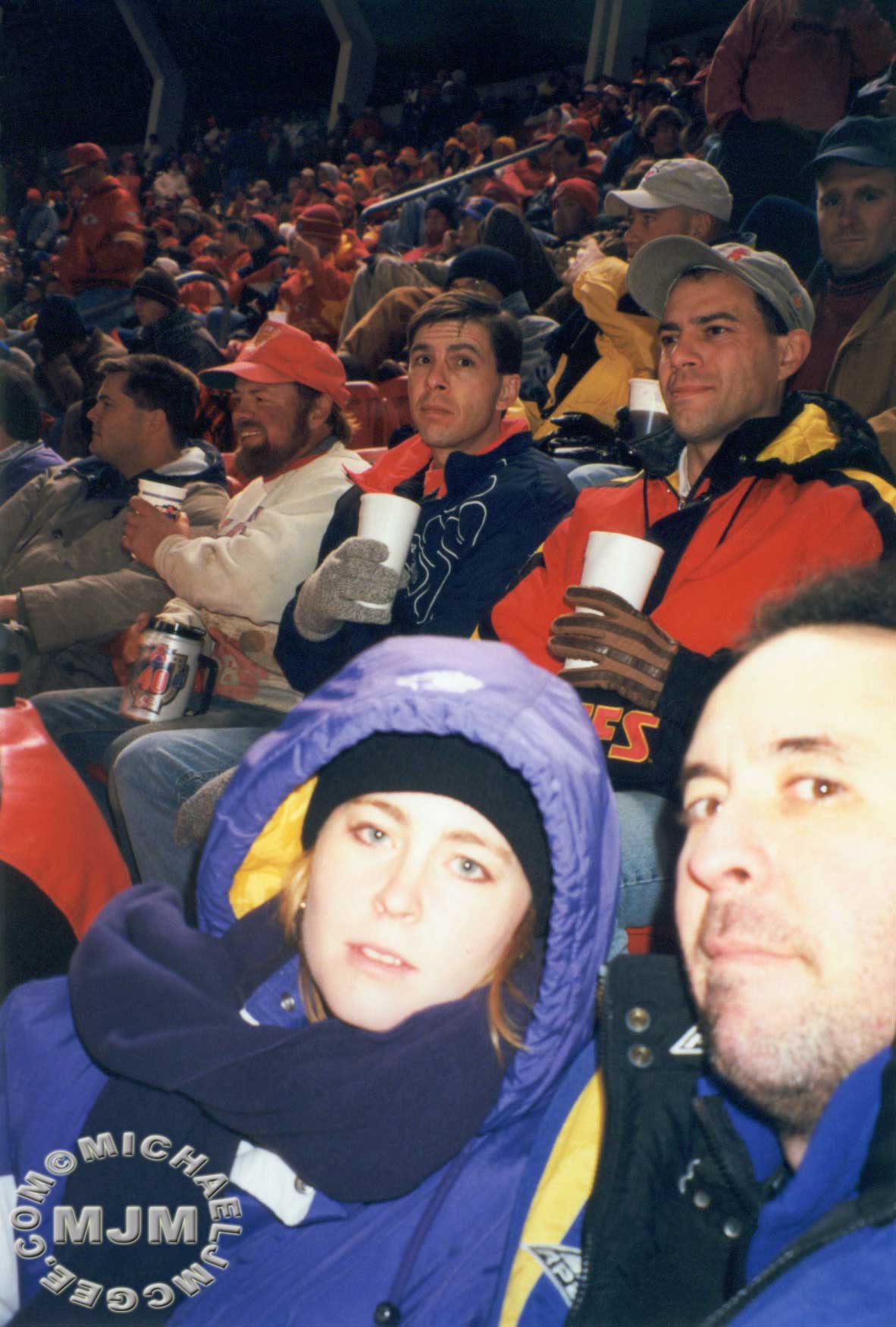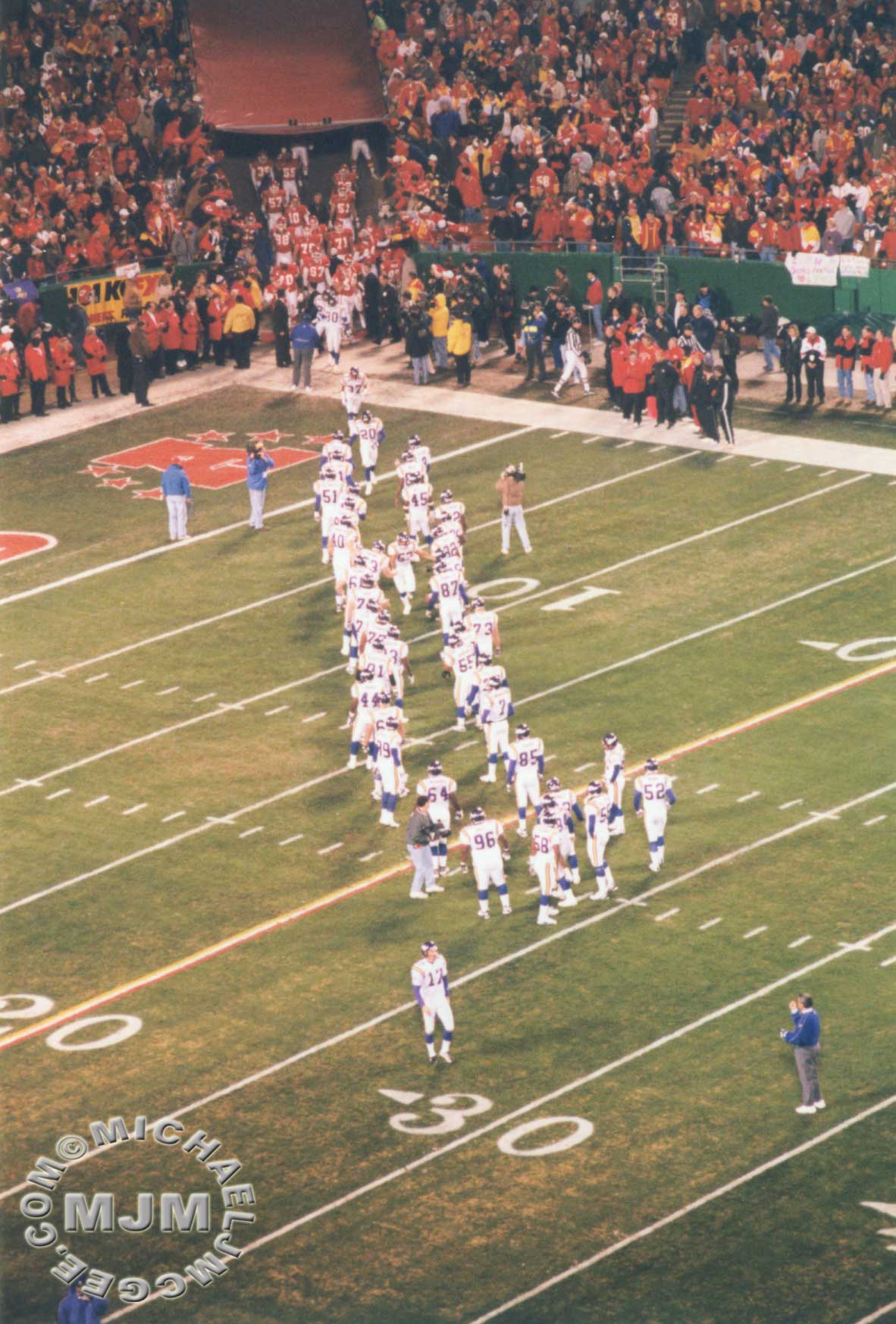 Vikings get introduced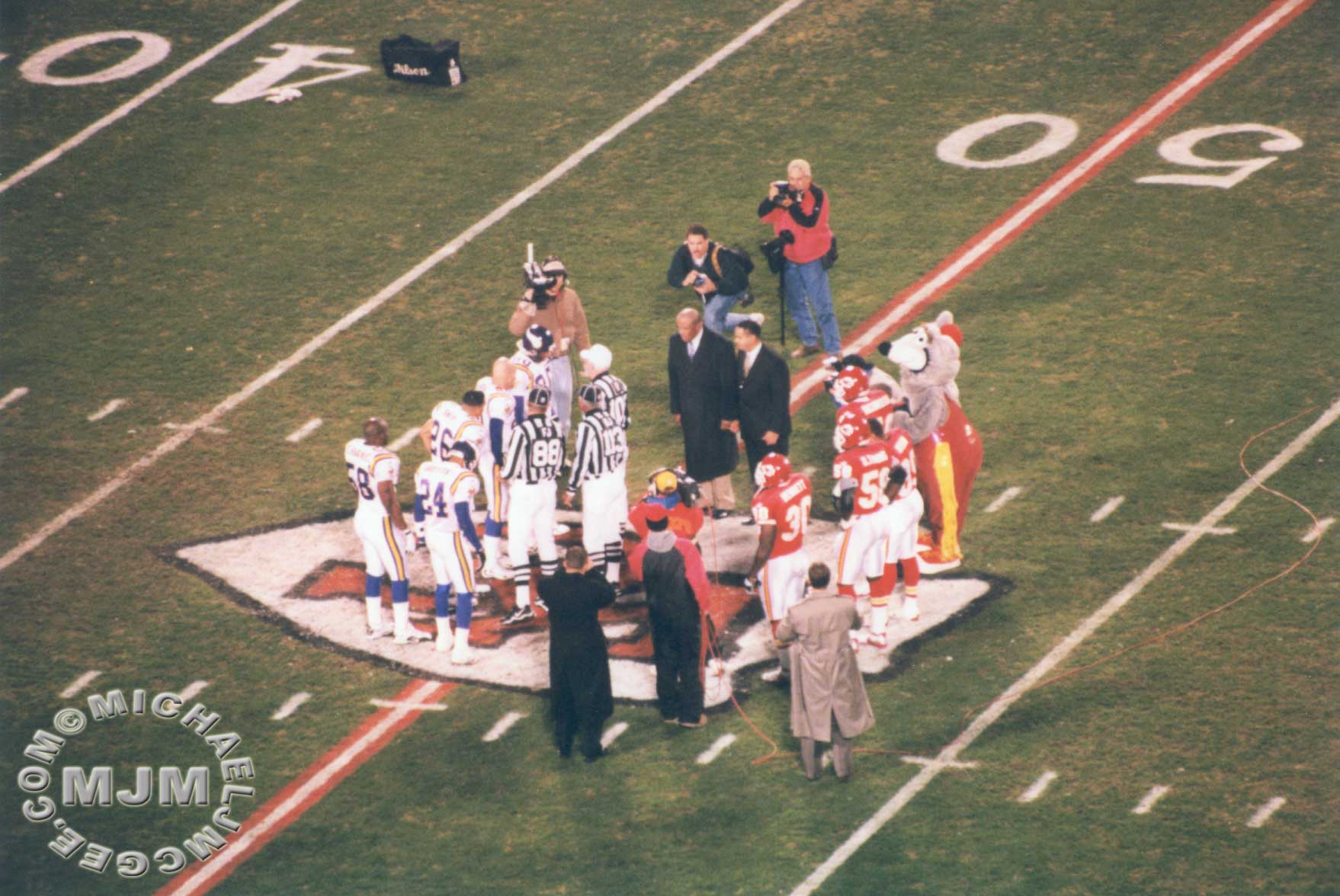 The Coin toss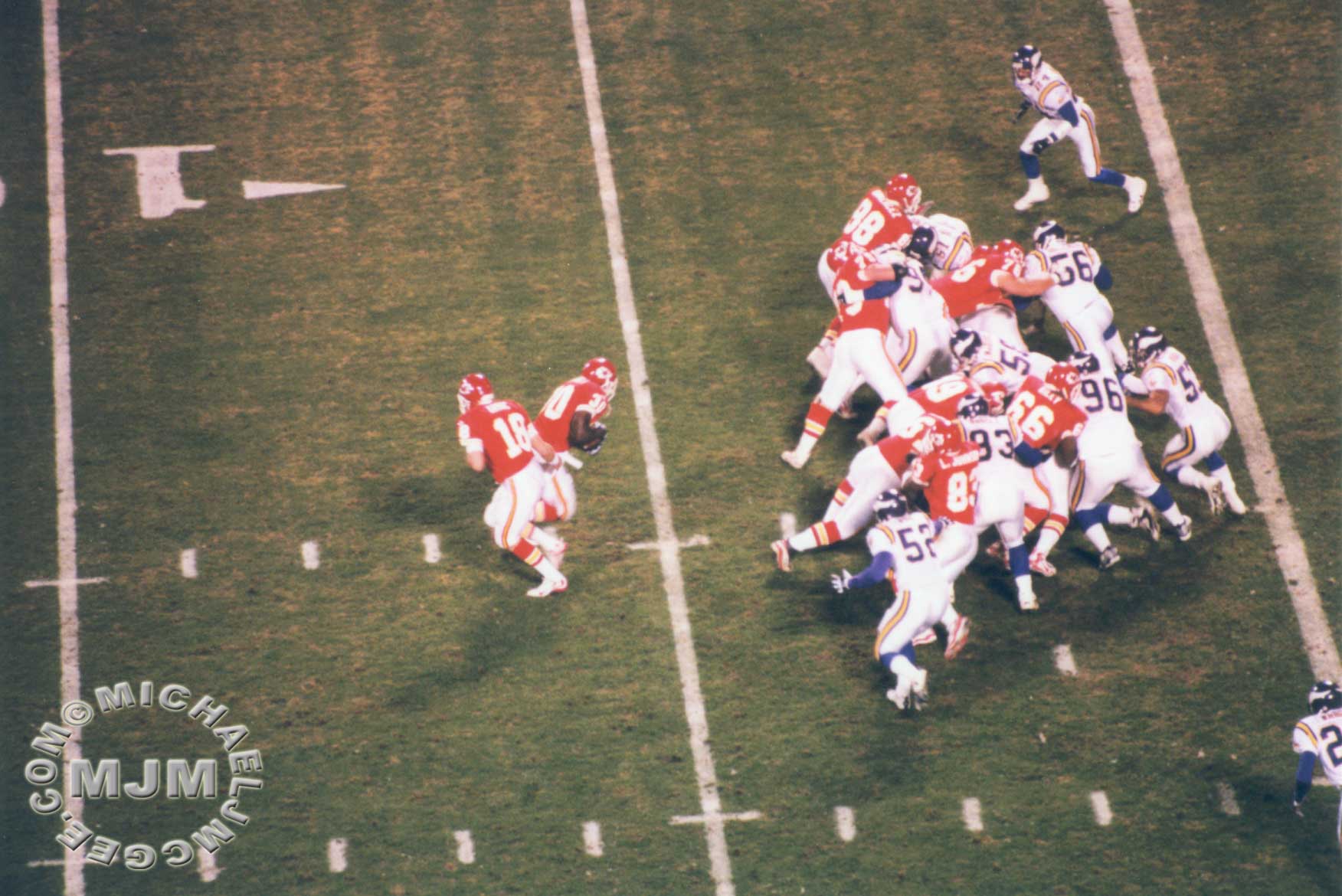 QB Elvis Grbac hands off to RB Bam Morris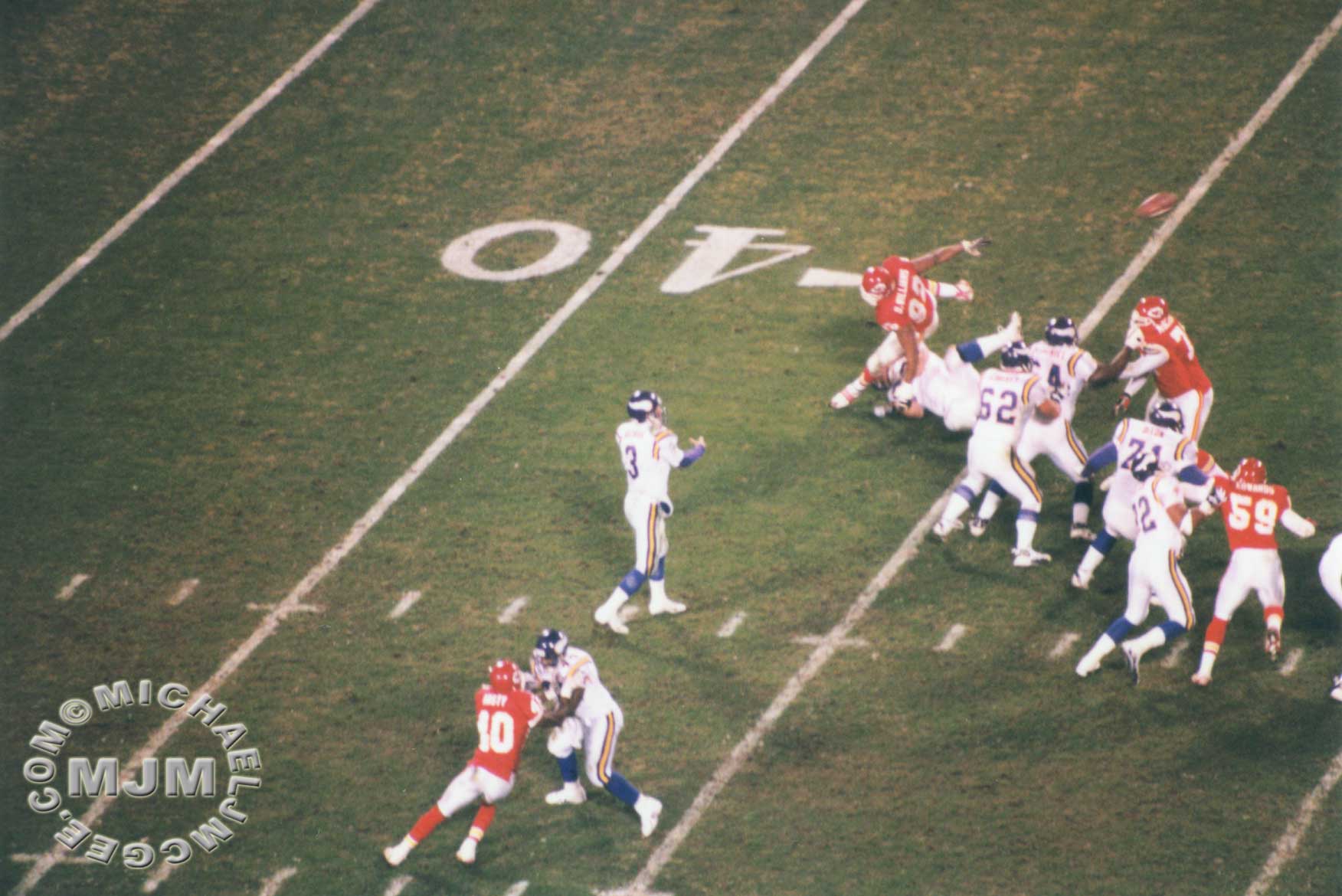 Vikings QB Jeff George passes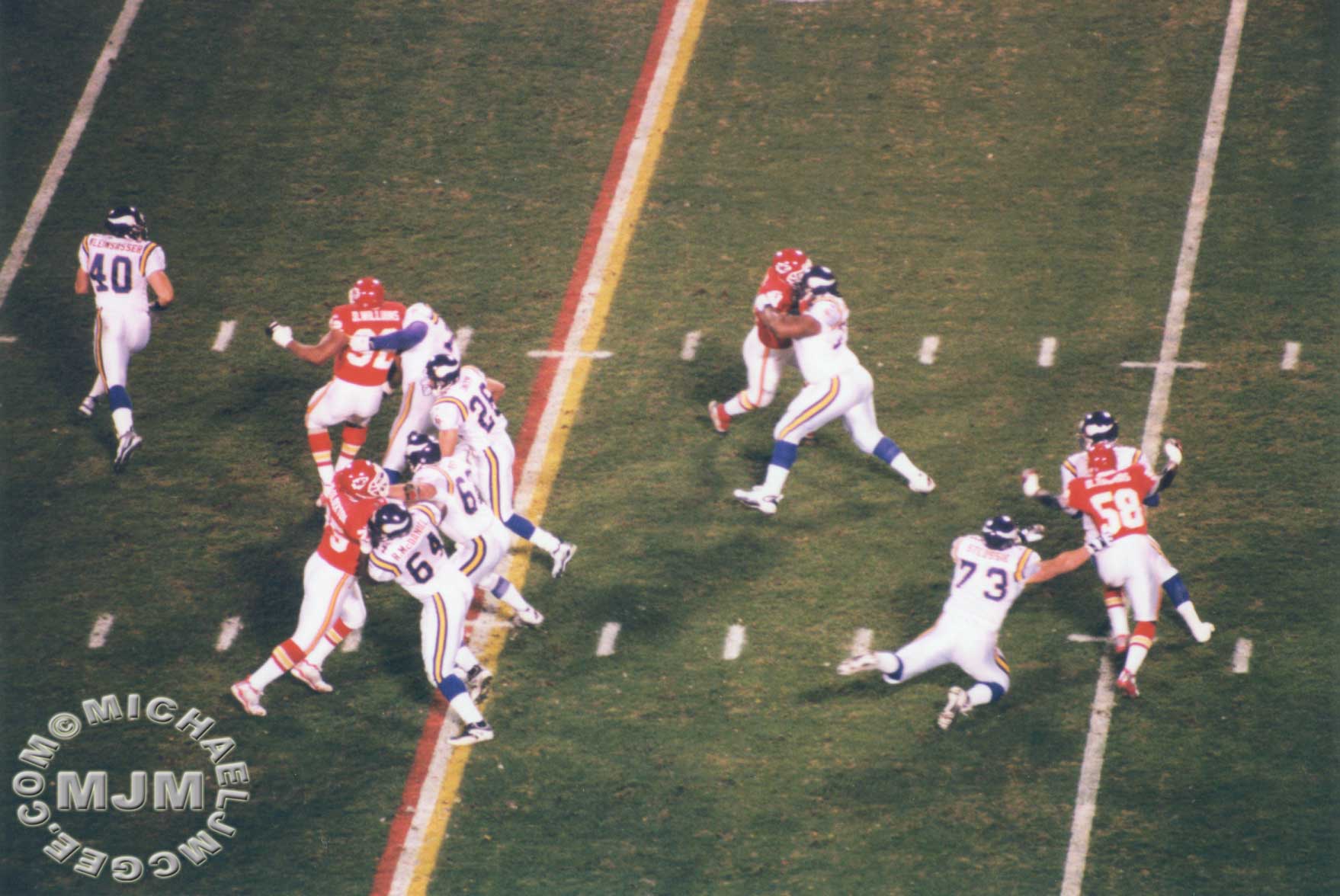 Chiefs LB Derrick Thomas gets ready to cream QB Jeff George under the watchful eye of RT Todd Steussie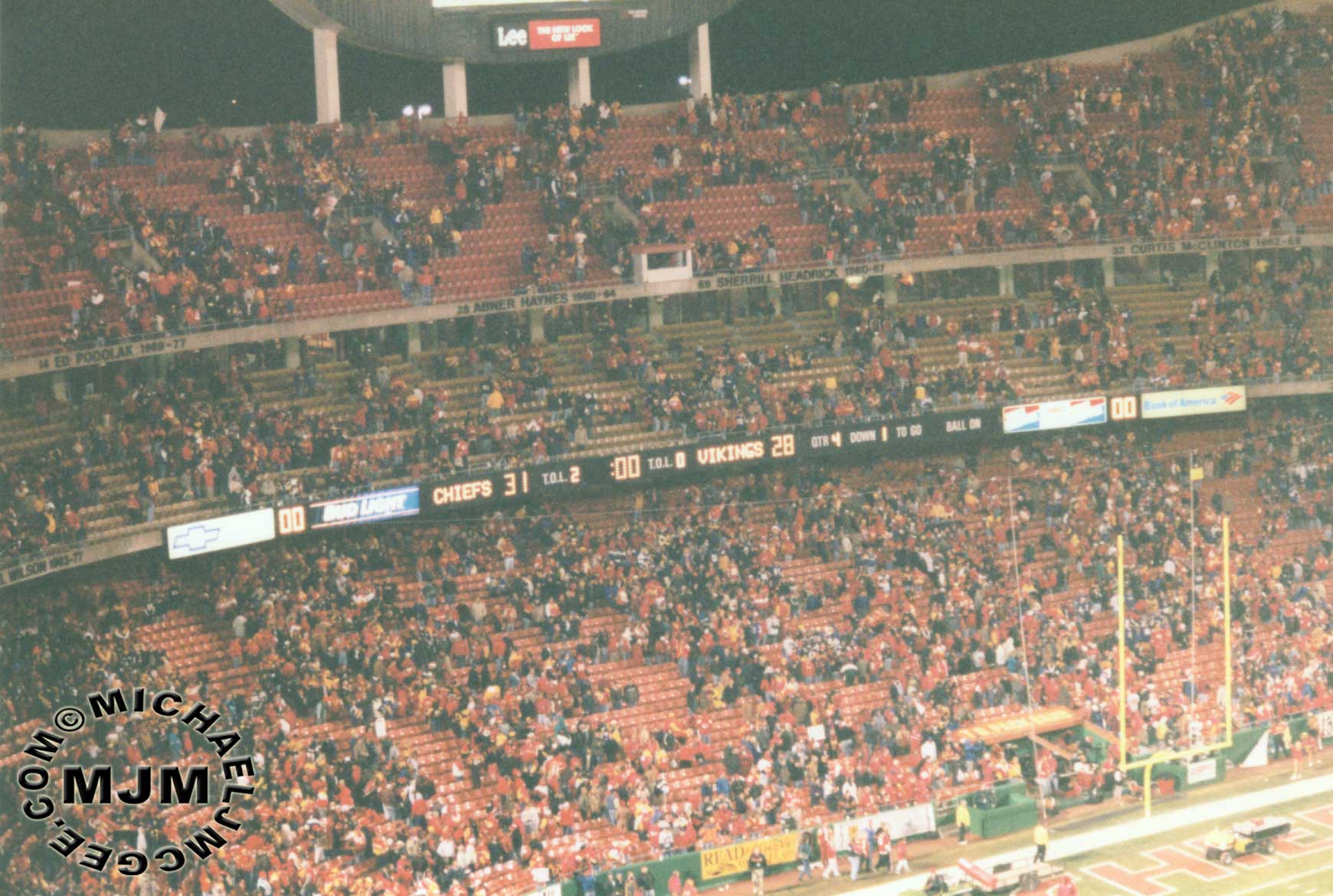 That's a wrap!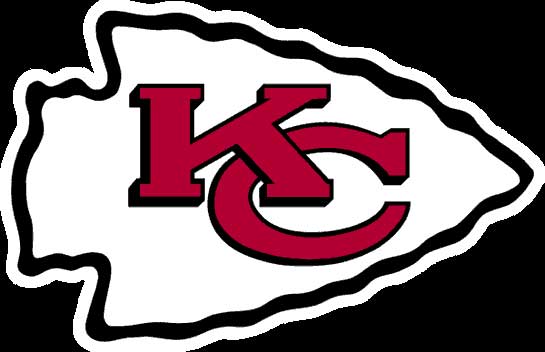 Chiefs win this one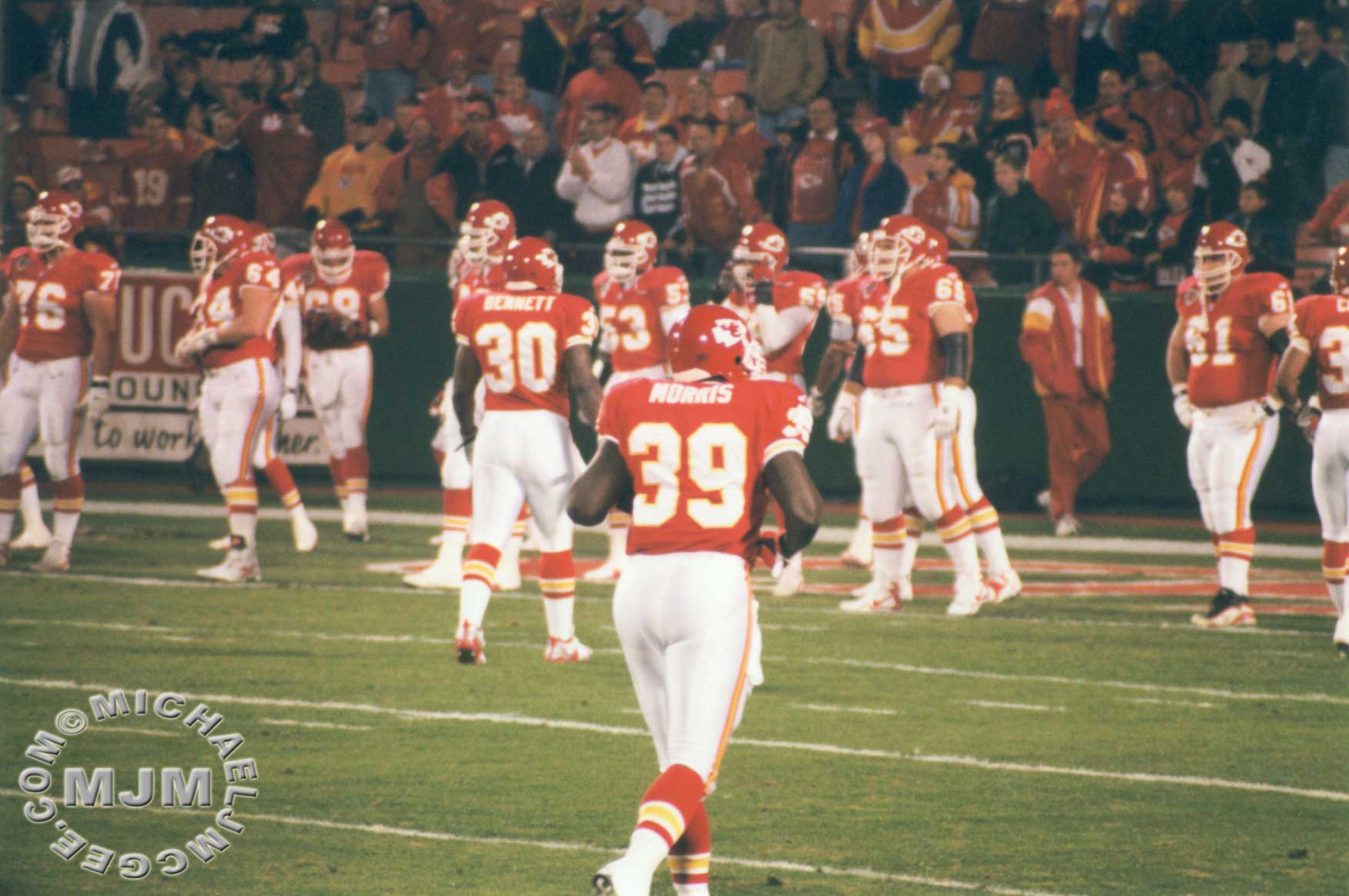 RB Bam Morris & Co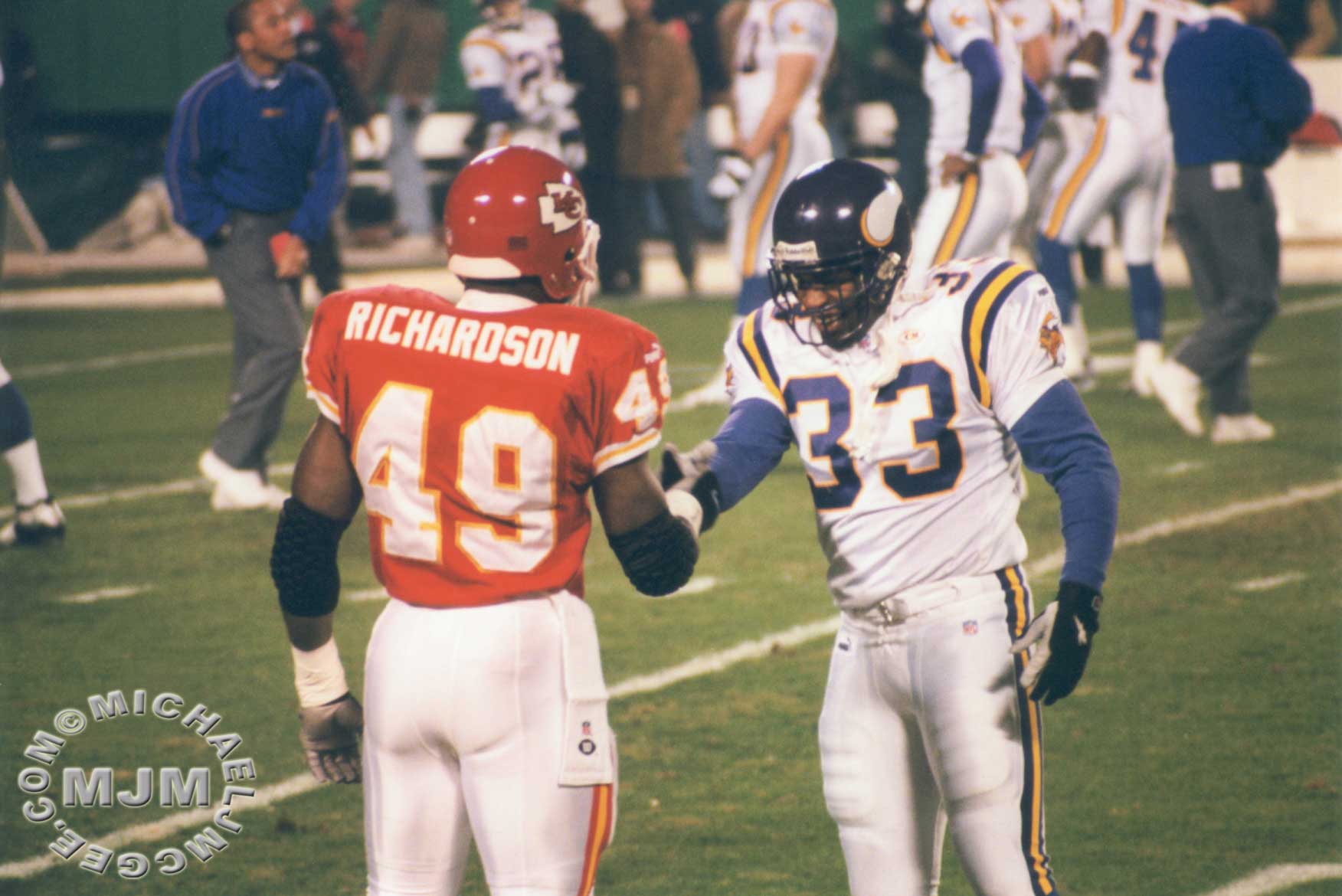 FB's Tony Richardson & Harold Morrow shake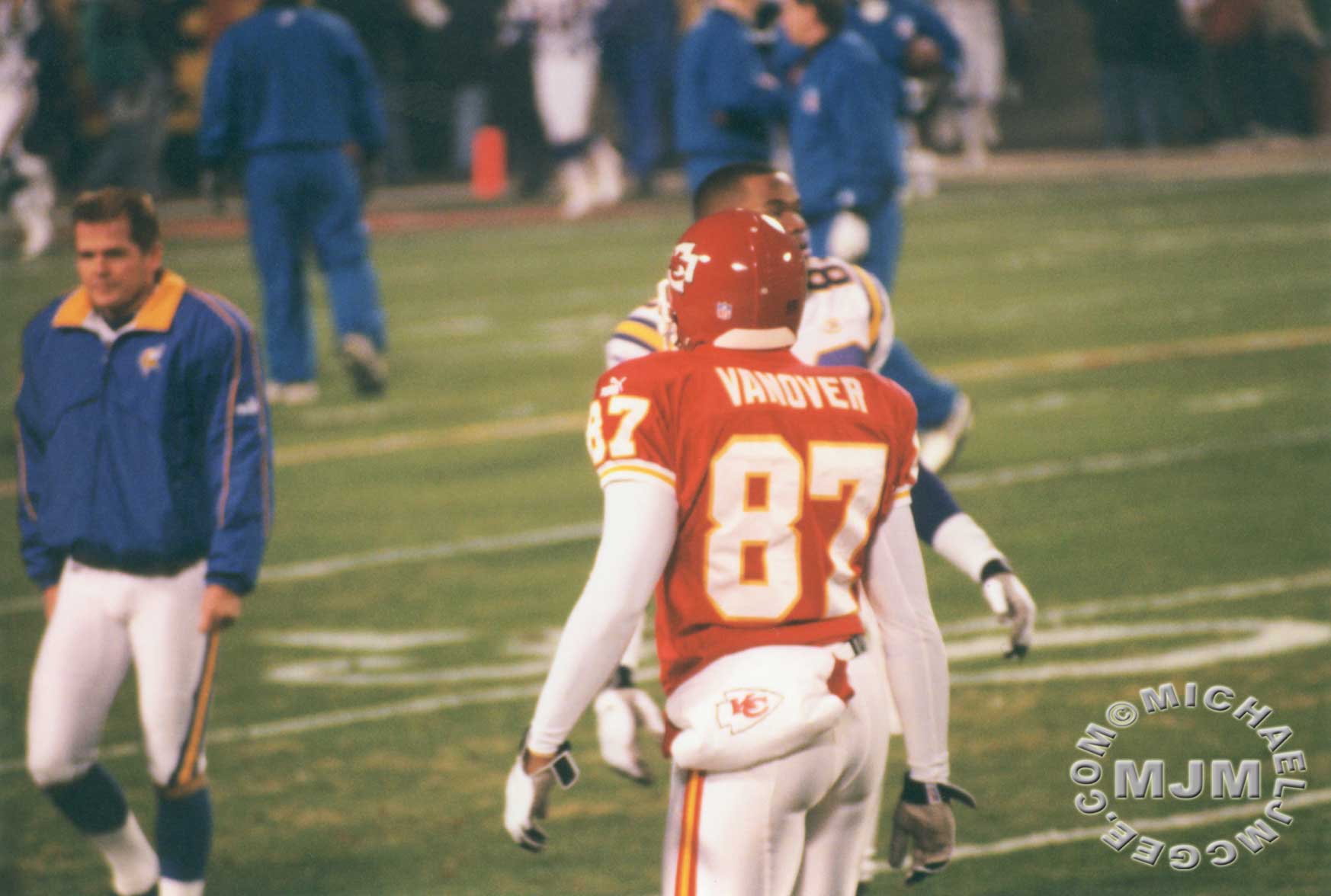 WR Tamarick Vanover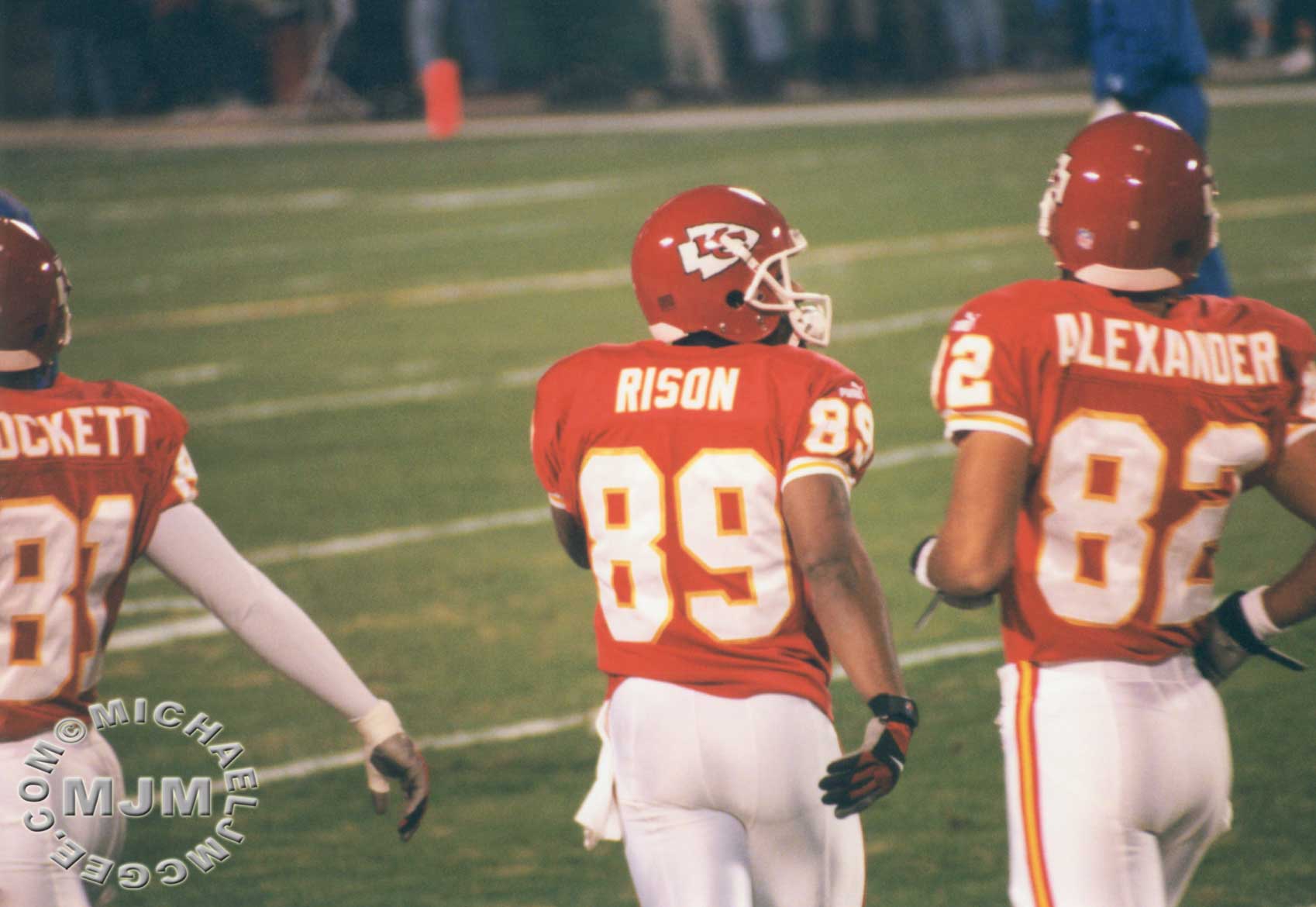 WR's Andre Rison % Derrick Alexander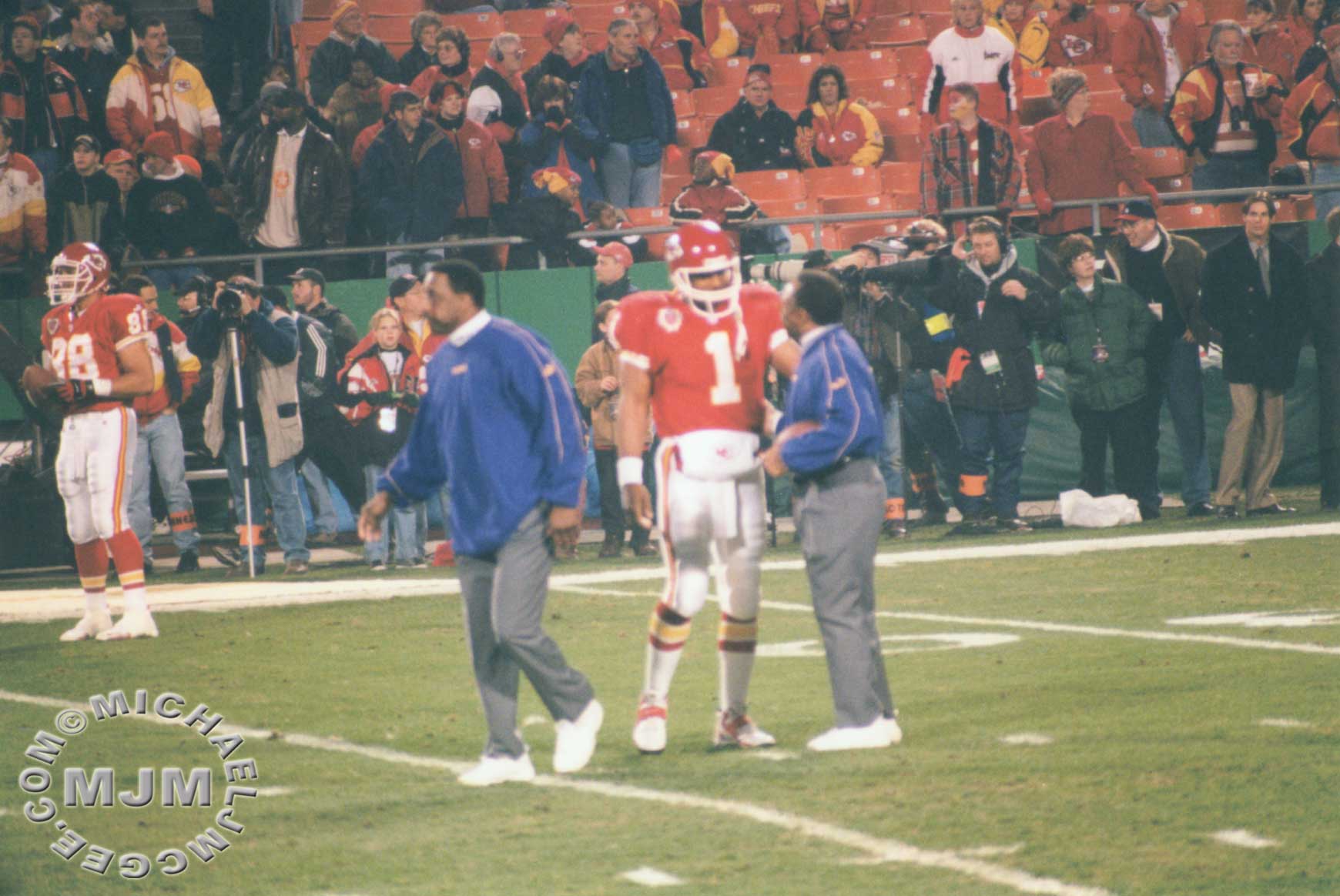 QB Warren Moon chats with a Vikings assistant coach. To Warren's far left is the GREAT TE Tony Gonzalez.