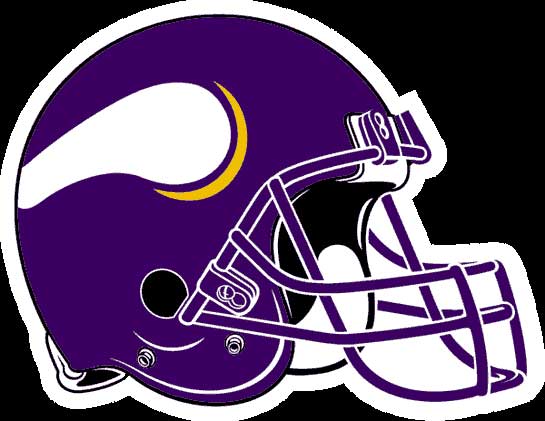 Welcome fellow Vikings Fans!!
I have been a Minnesota Vikings fan since 1968, a Season Ticket Owner since 2000 and have attending games at the Metrodome since 1997. Here are just some of the miscellaneous Vikings related stuff I've collected over the years. Also some extra things thrown in for good measure!
ENJOY!
1961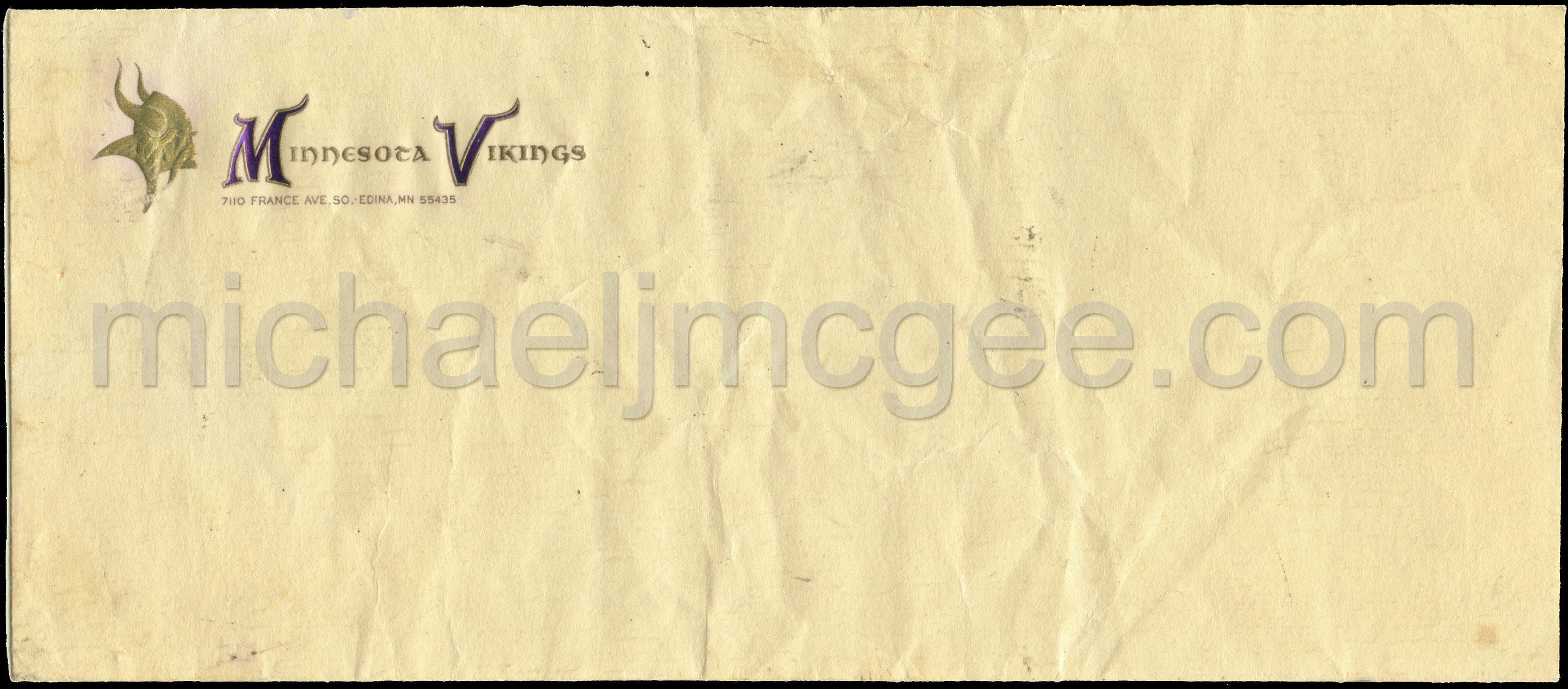 Original Minnesota Vikings envelope given to me my old friend Bruce McCormick of Miami Florida.
1994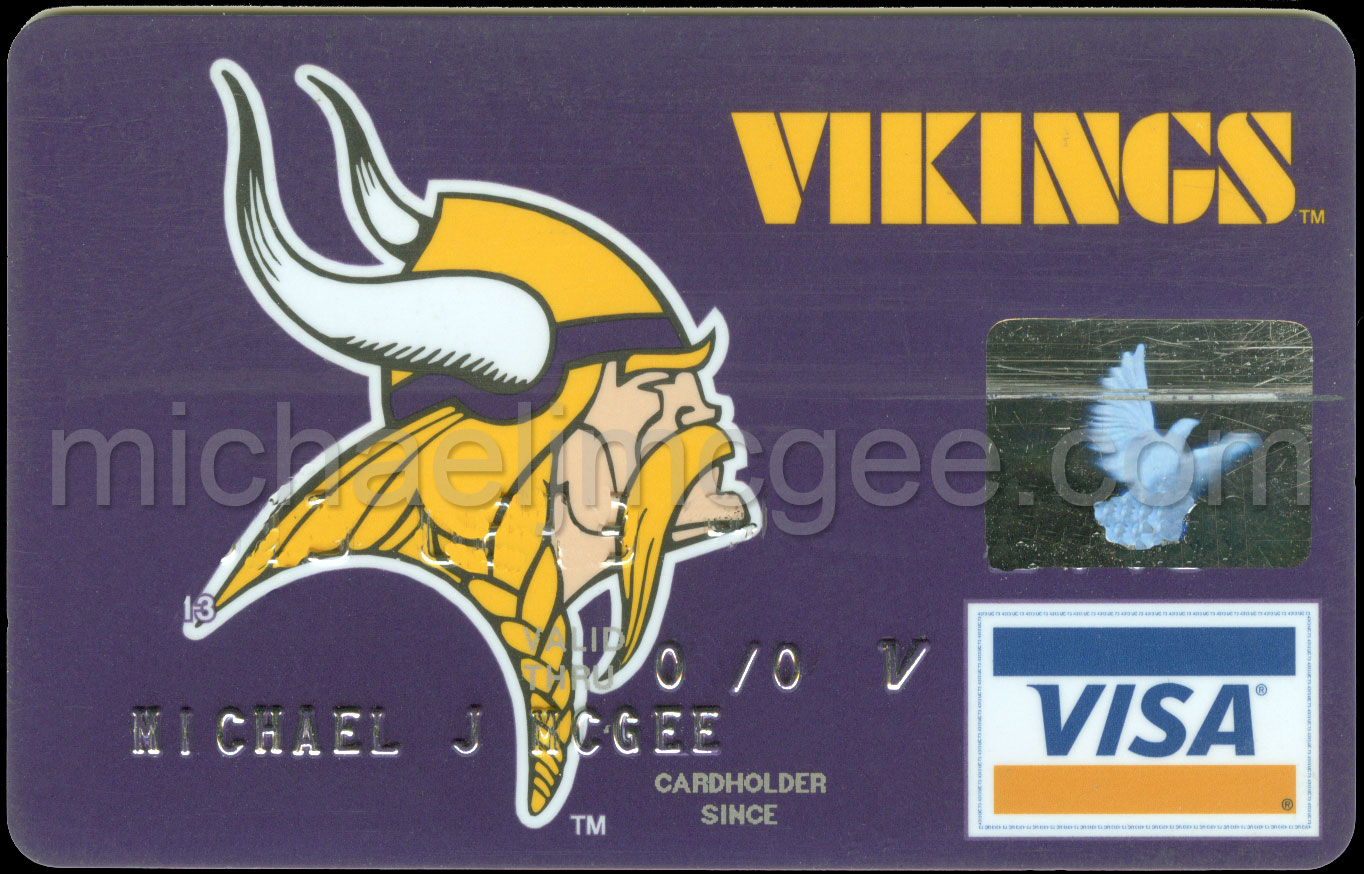 1999
I finally arrive...I get a check from the Vikings!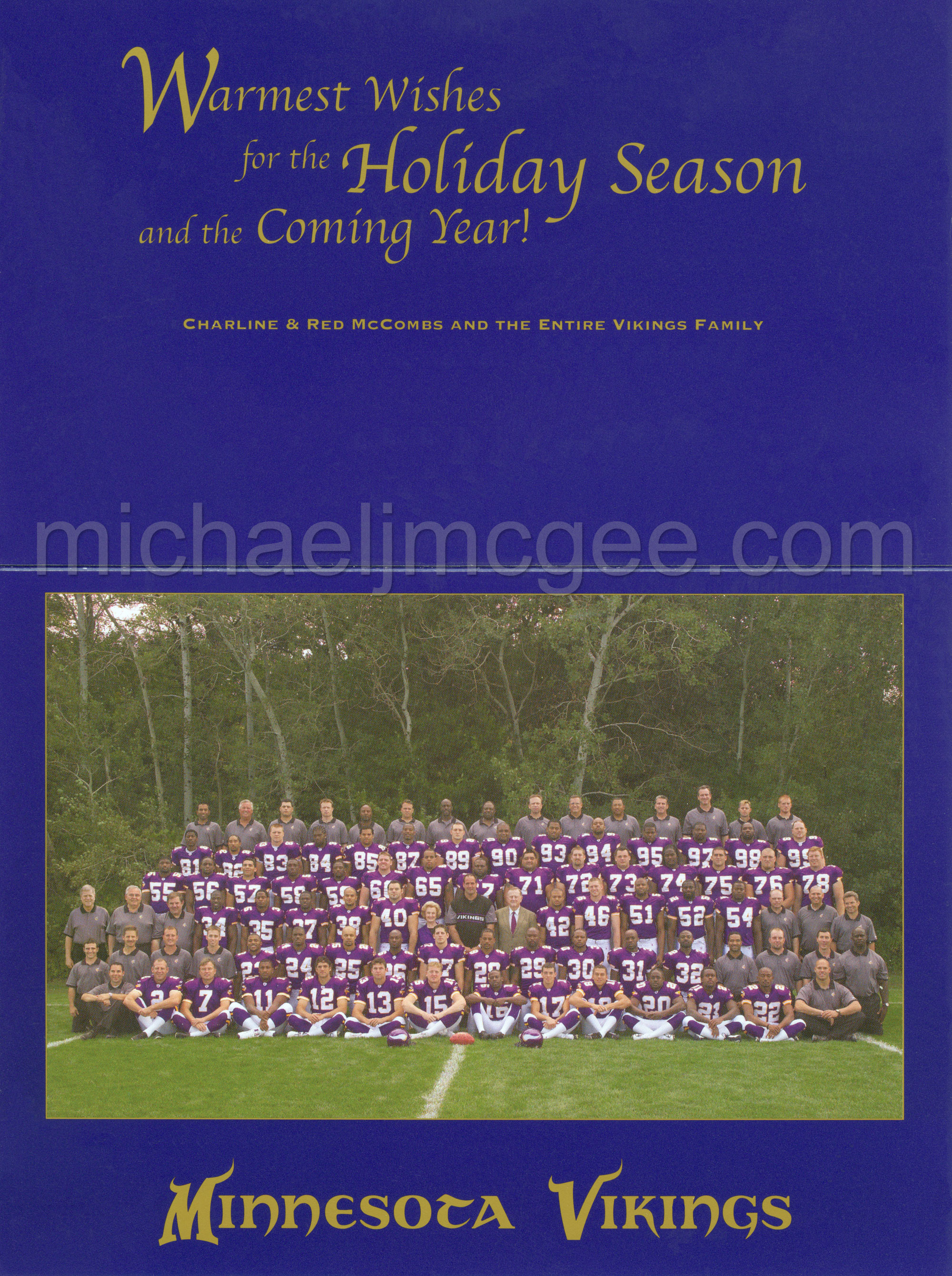 I attended the Bears @ Vikings game on October 3rd. I found this laying on the floor. Funny thing is that these papers say Bears but it was the Bucaneers that plyed on this Sunday.
You can visit my entire Bears @ Vikings game Here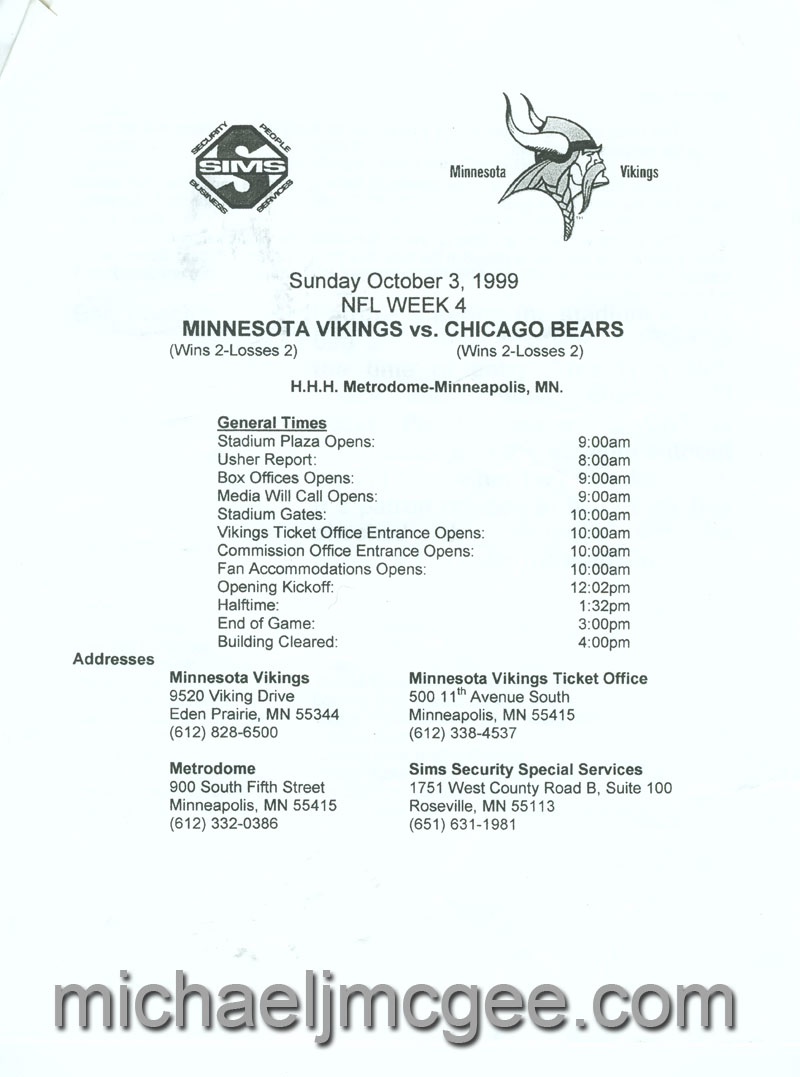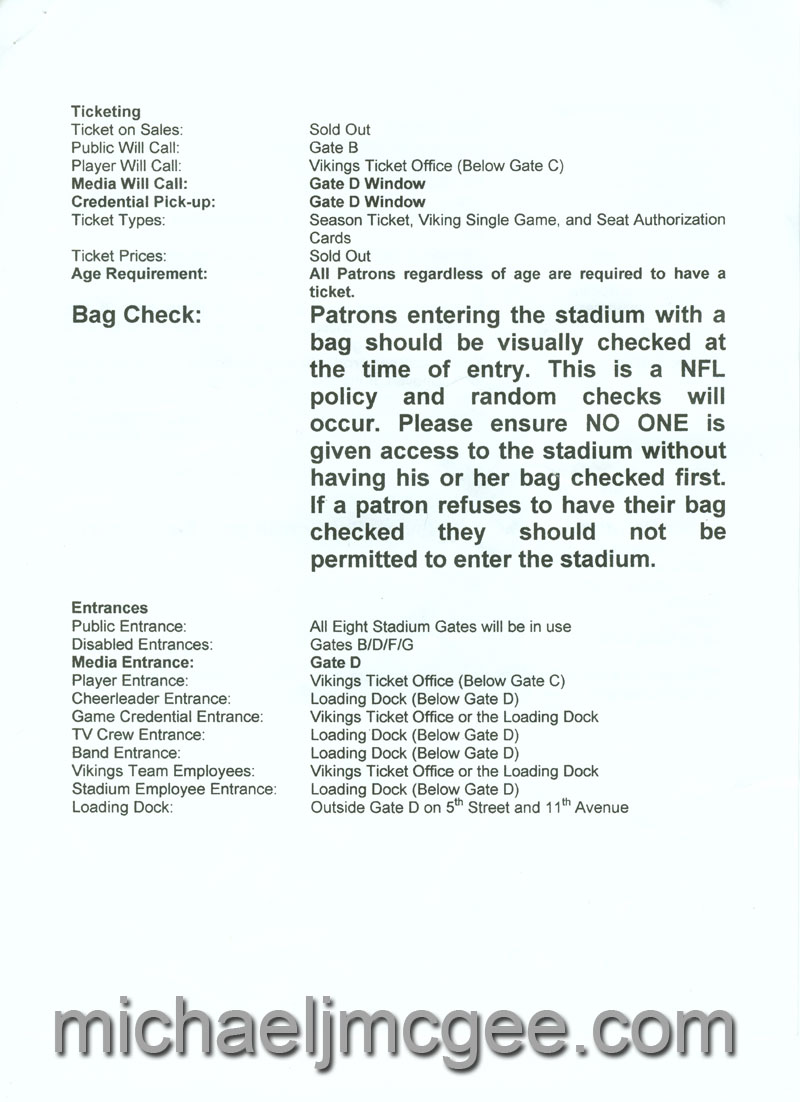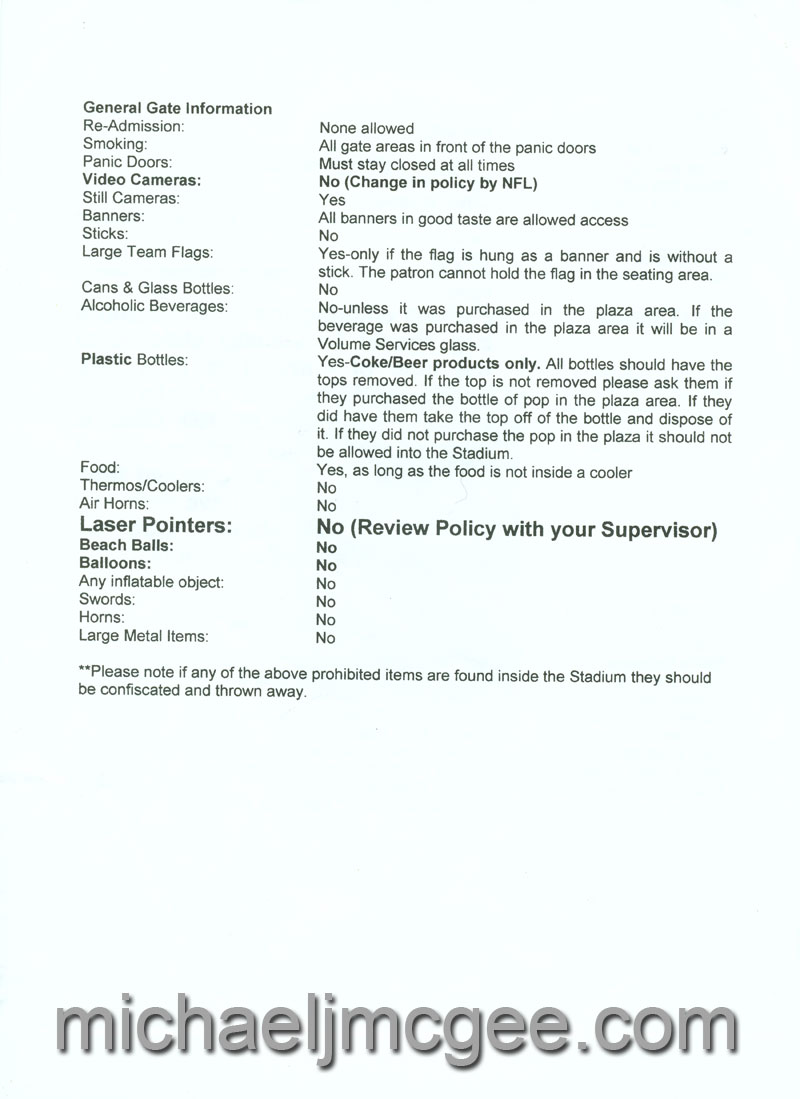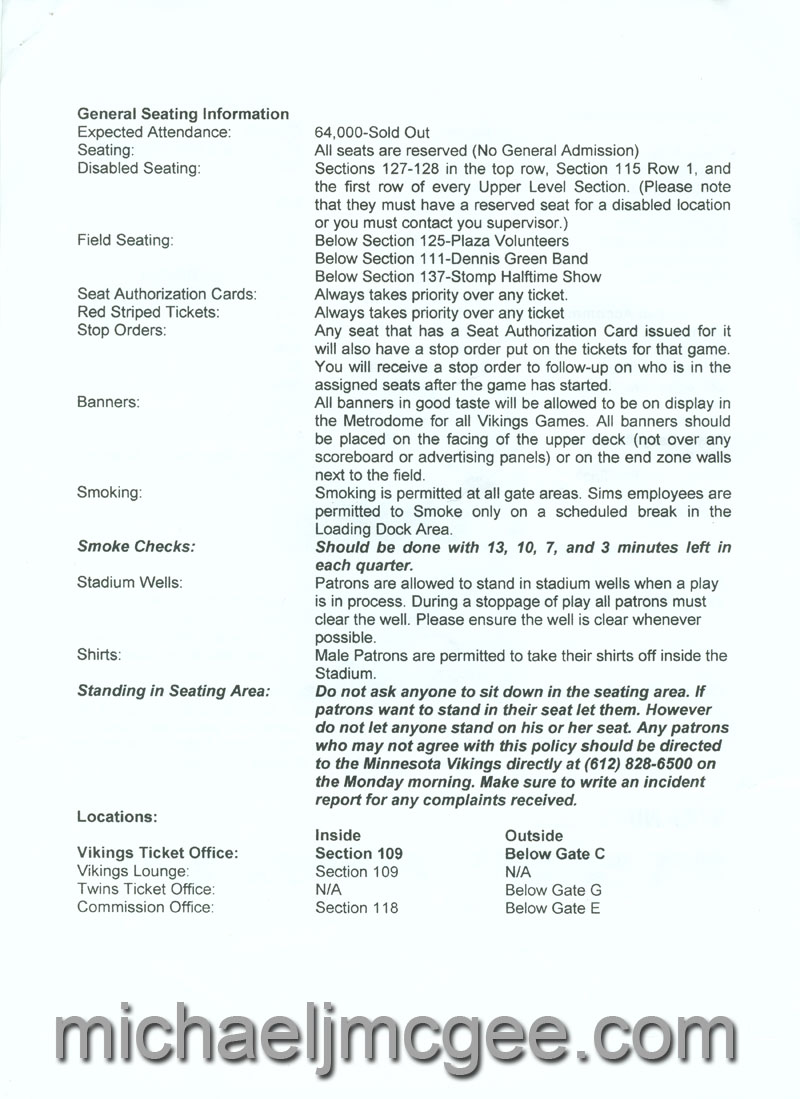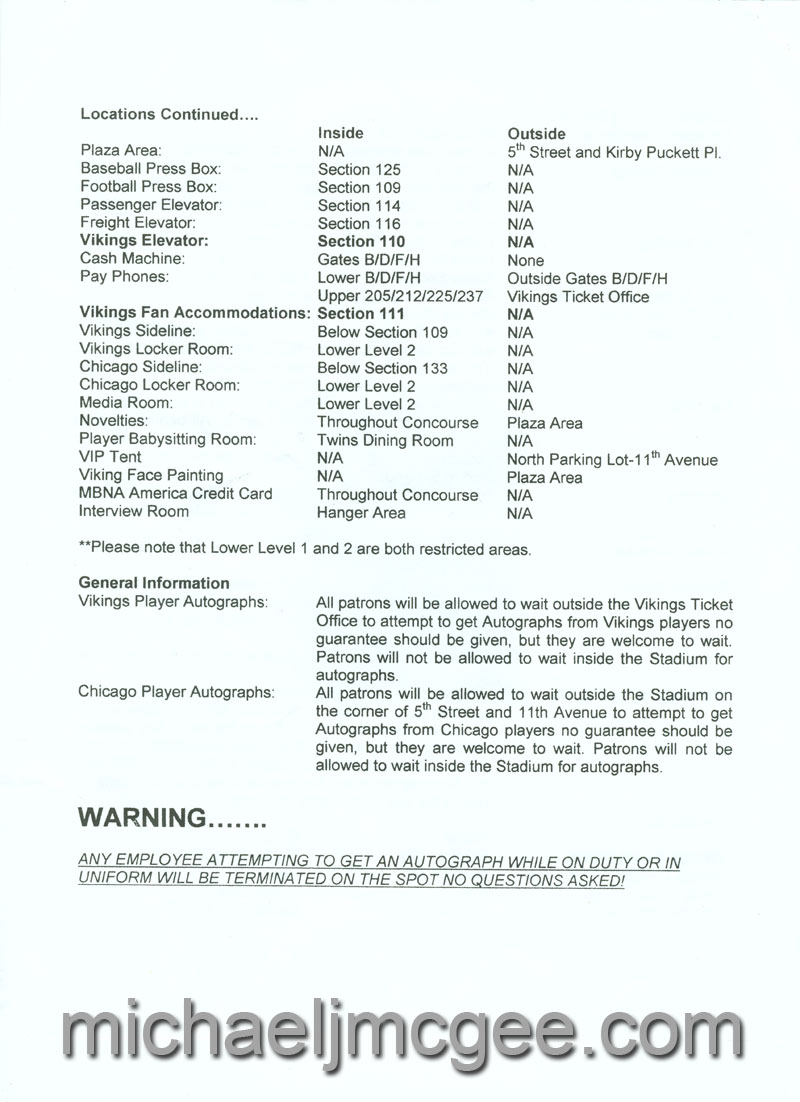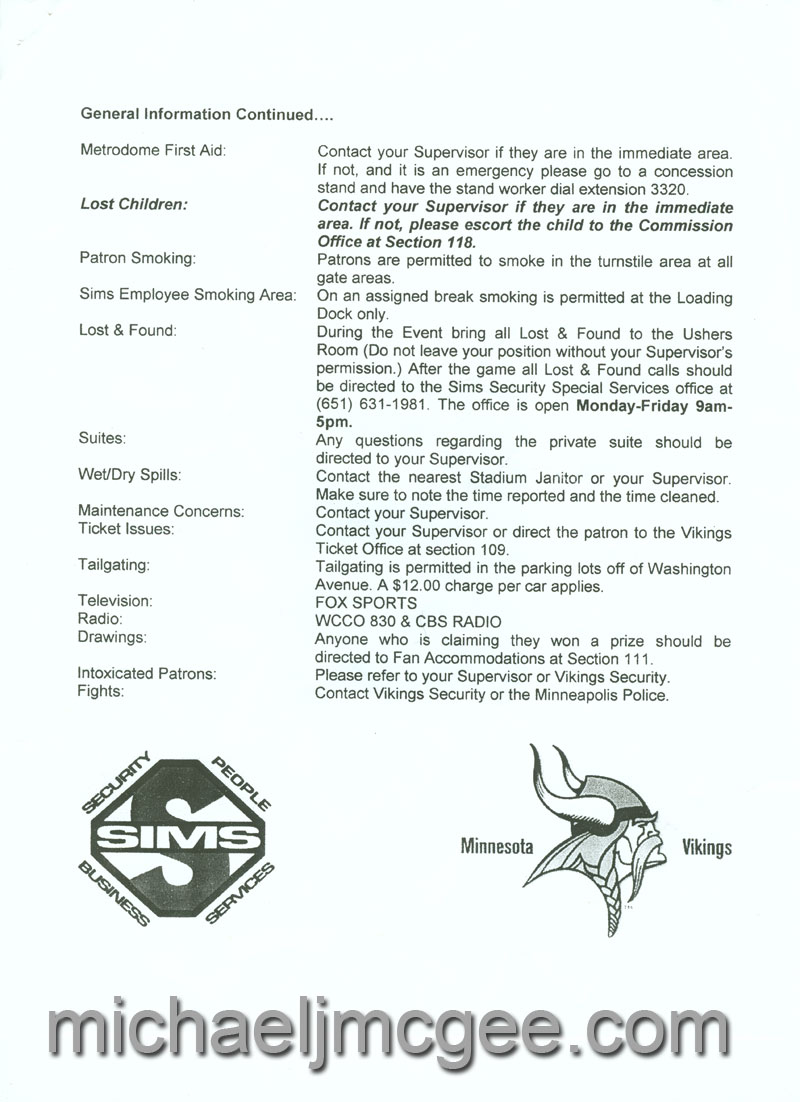 2000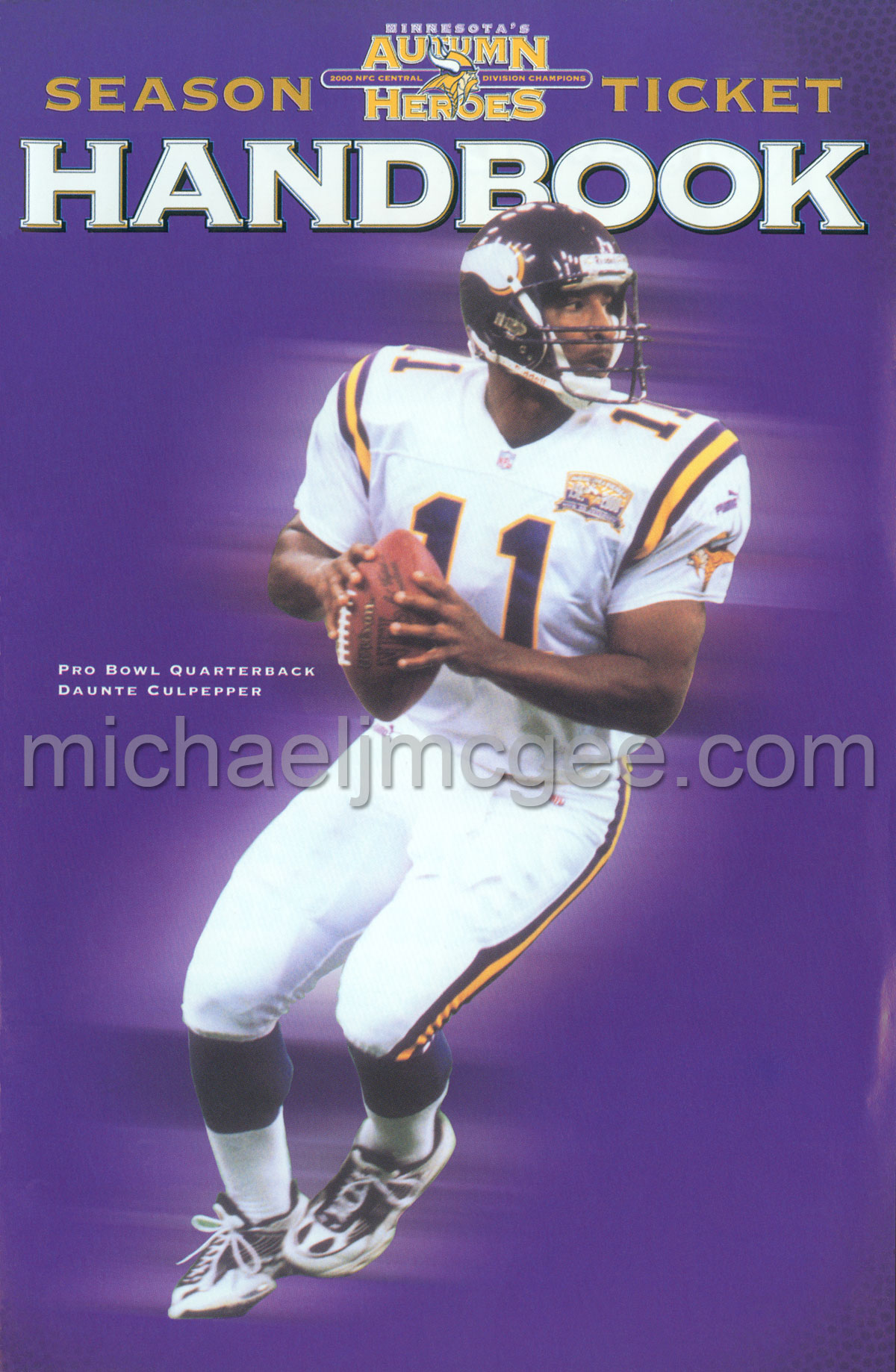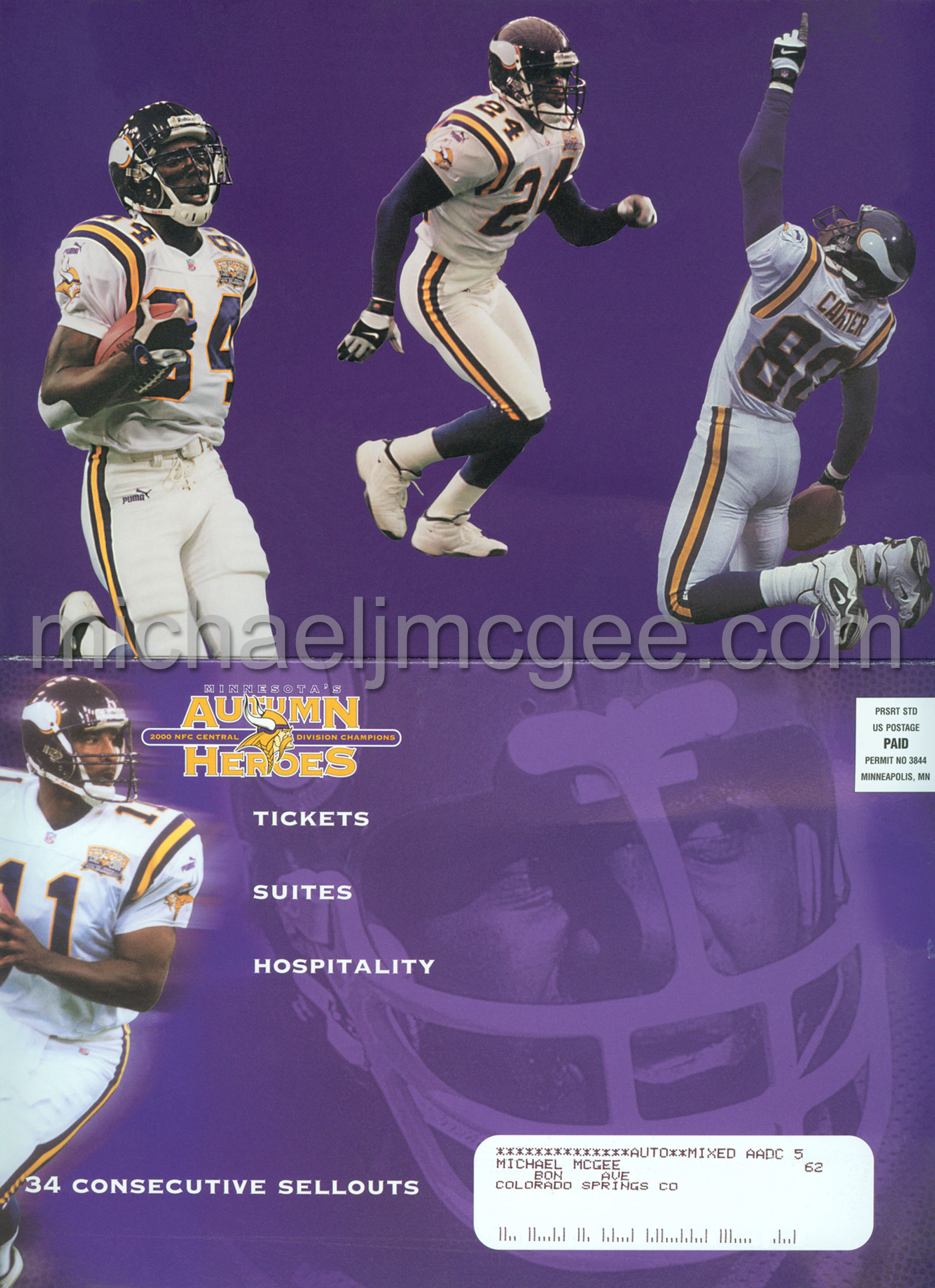 2001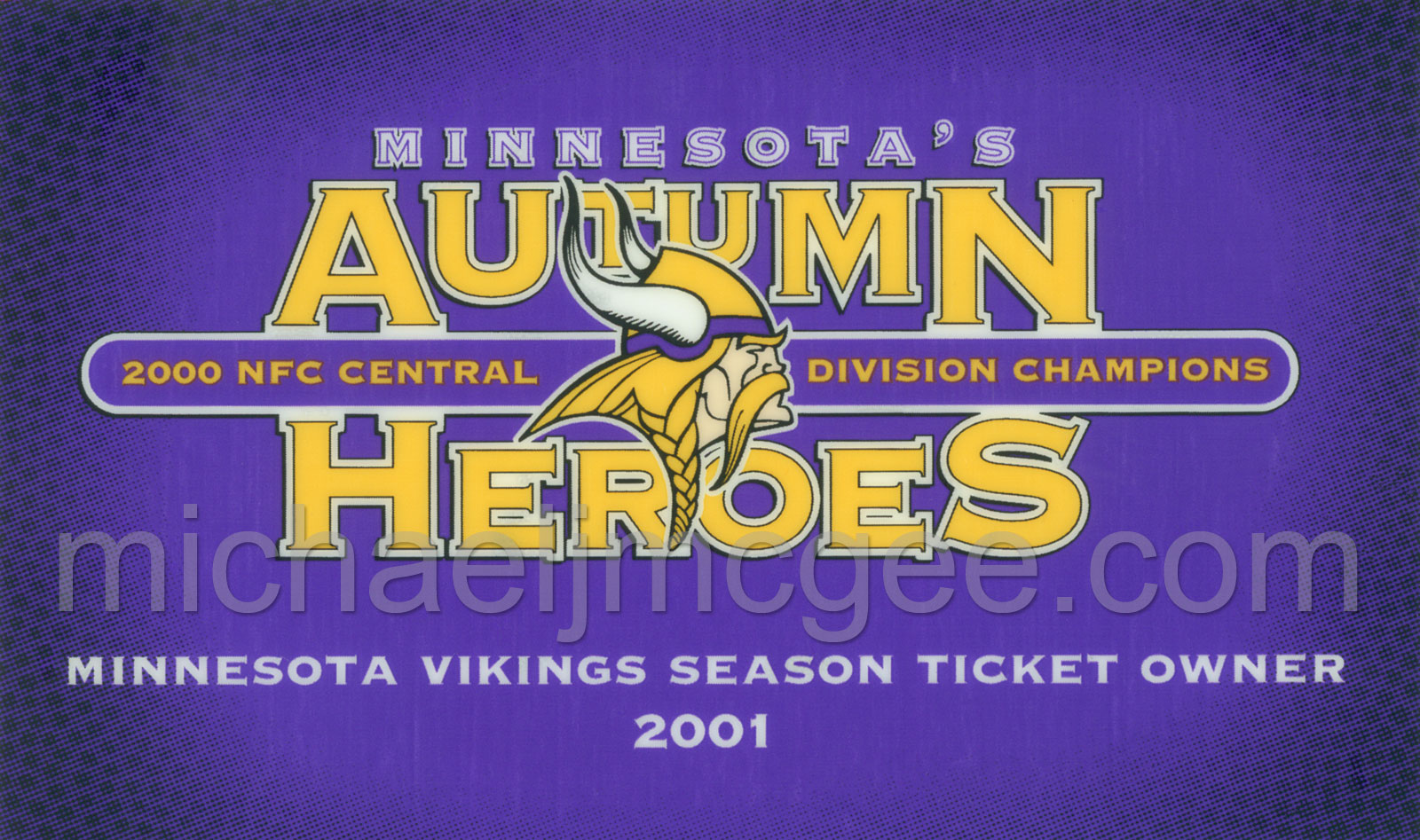 2002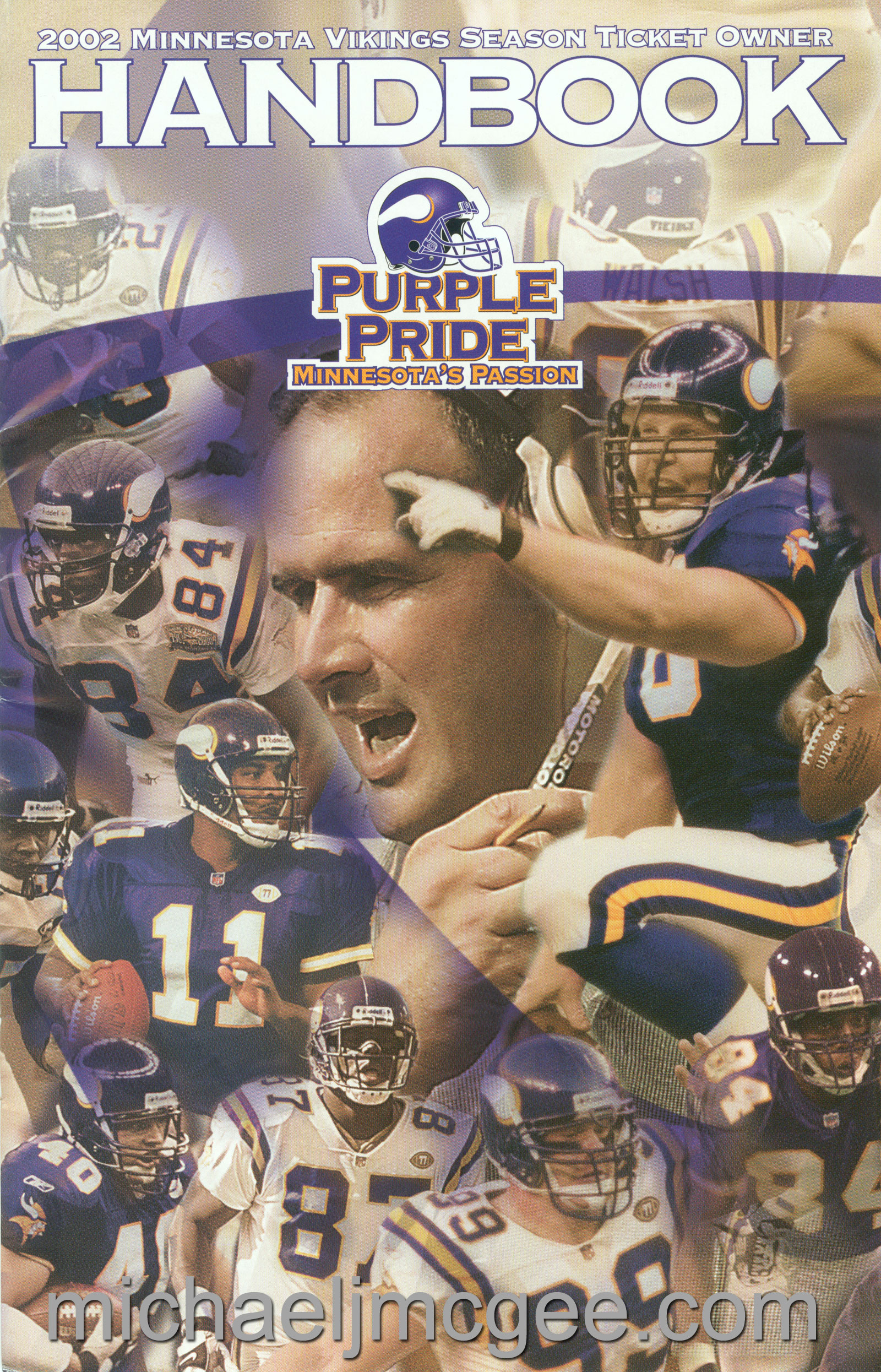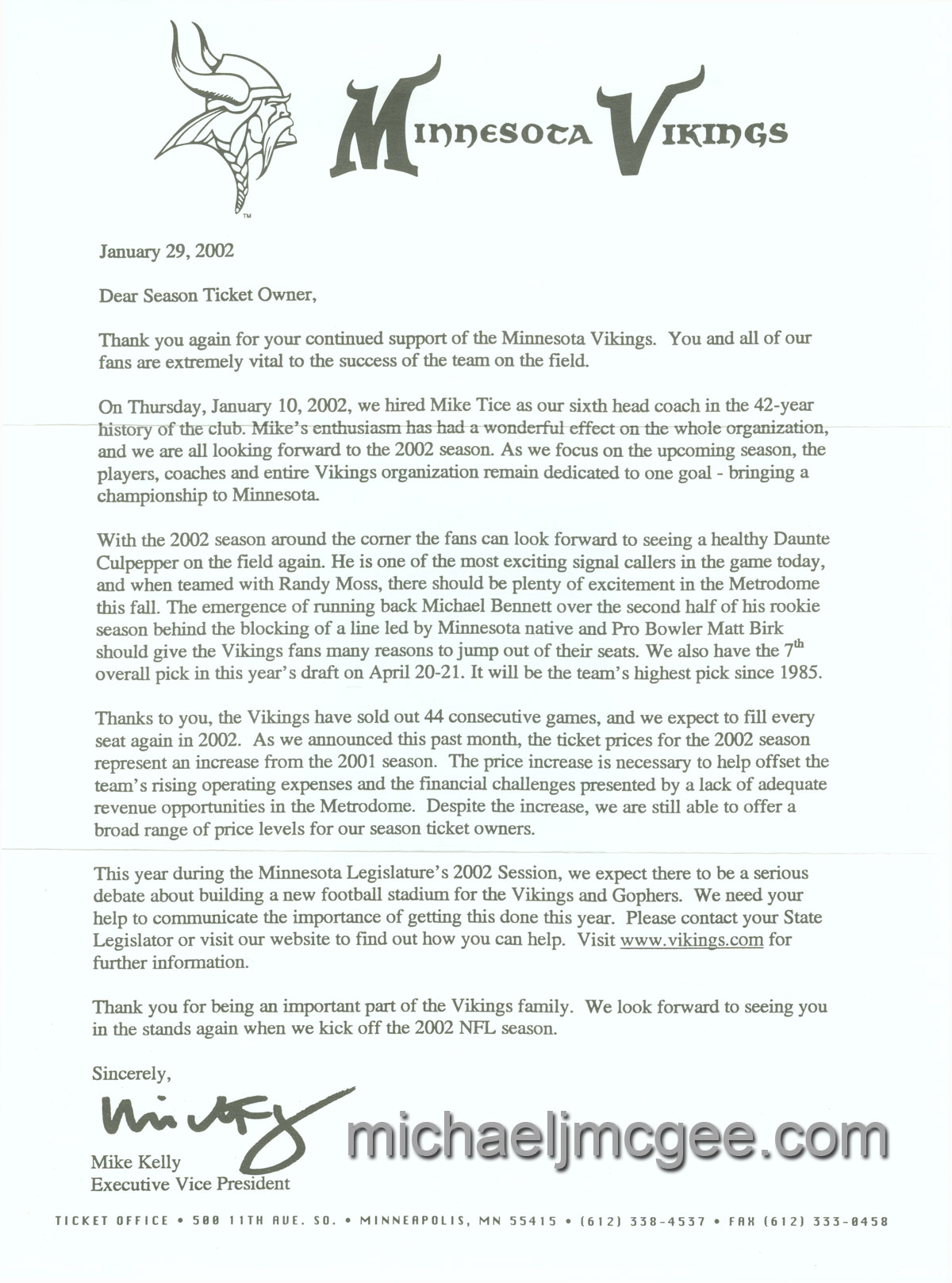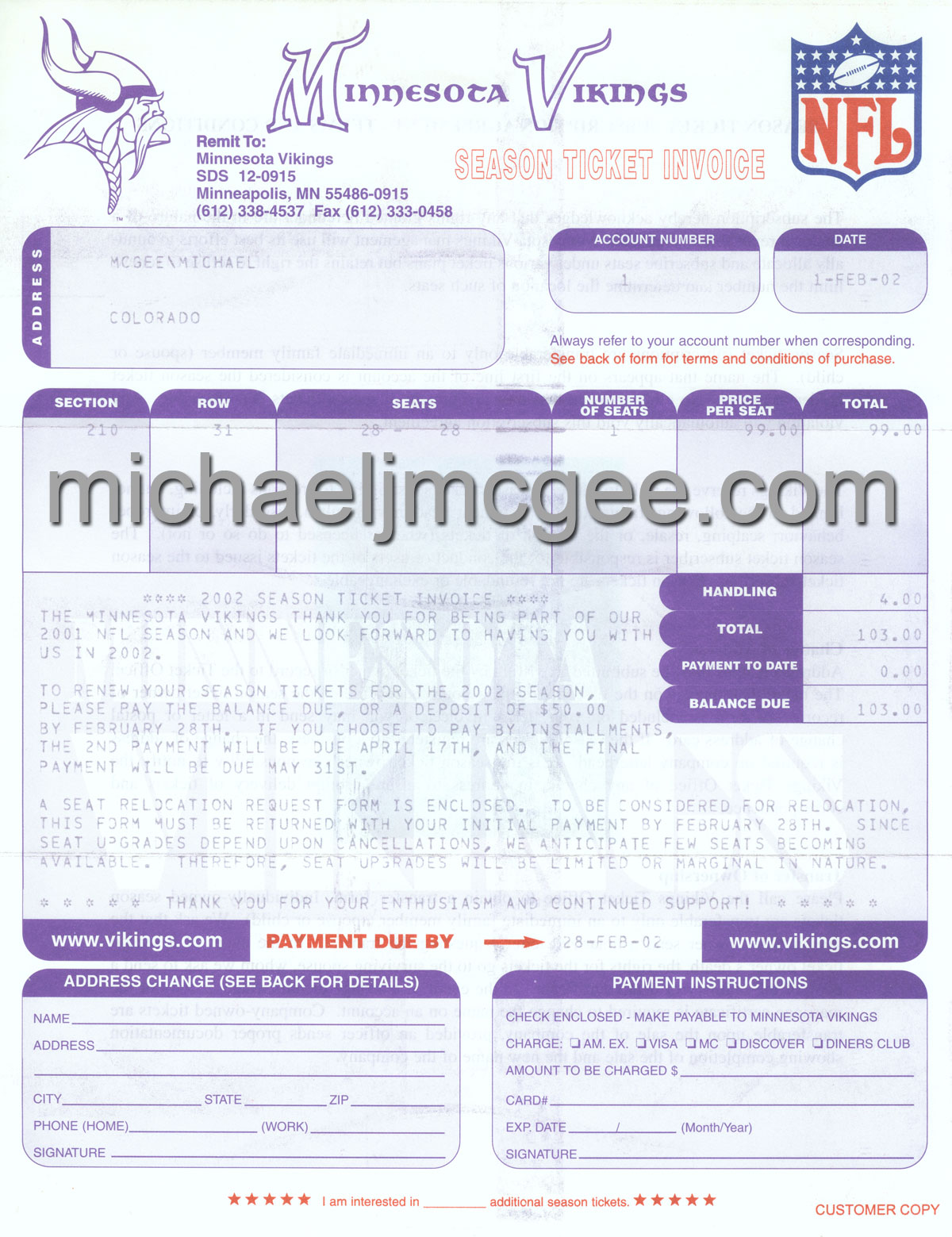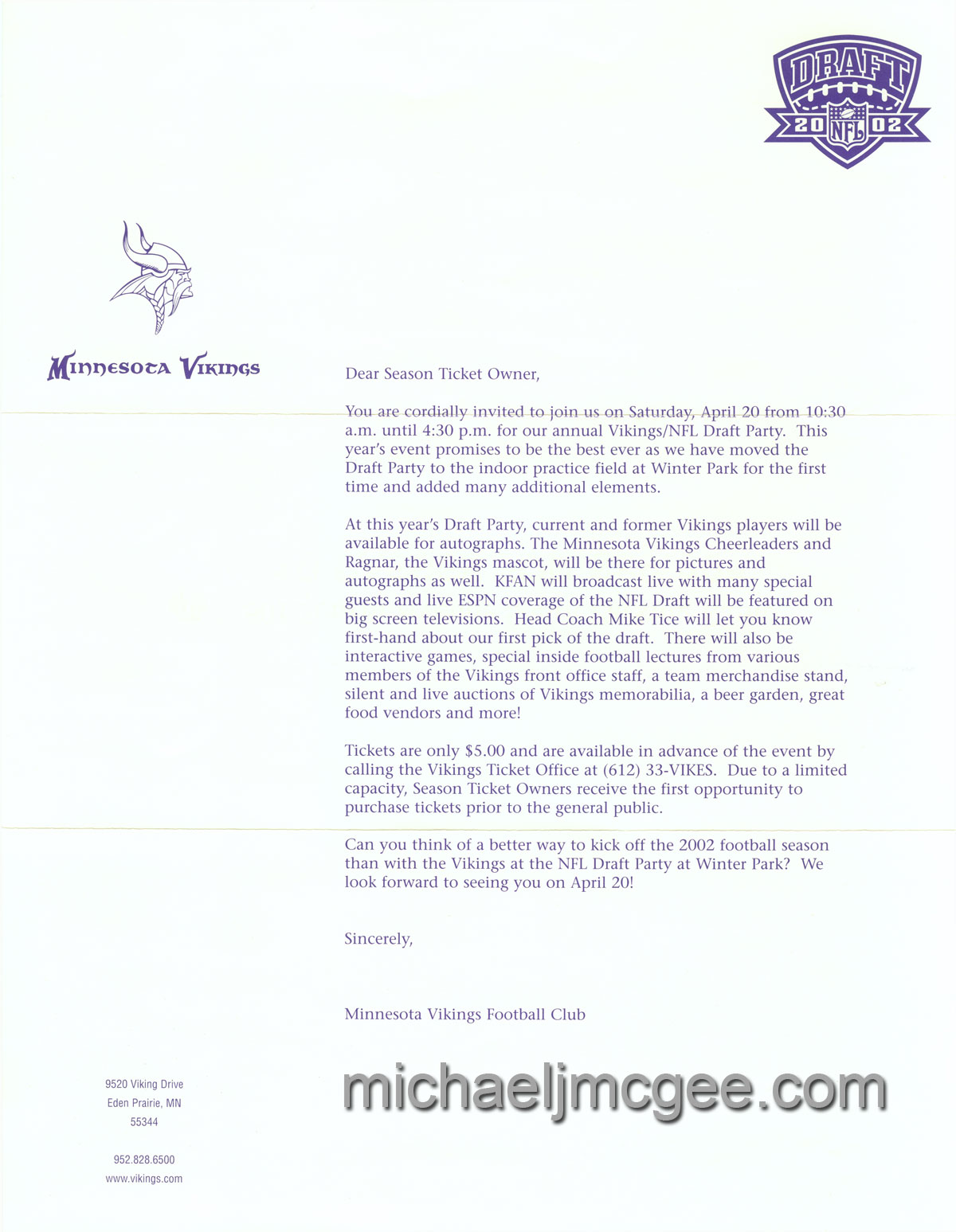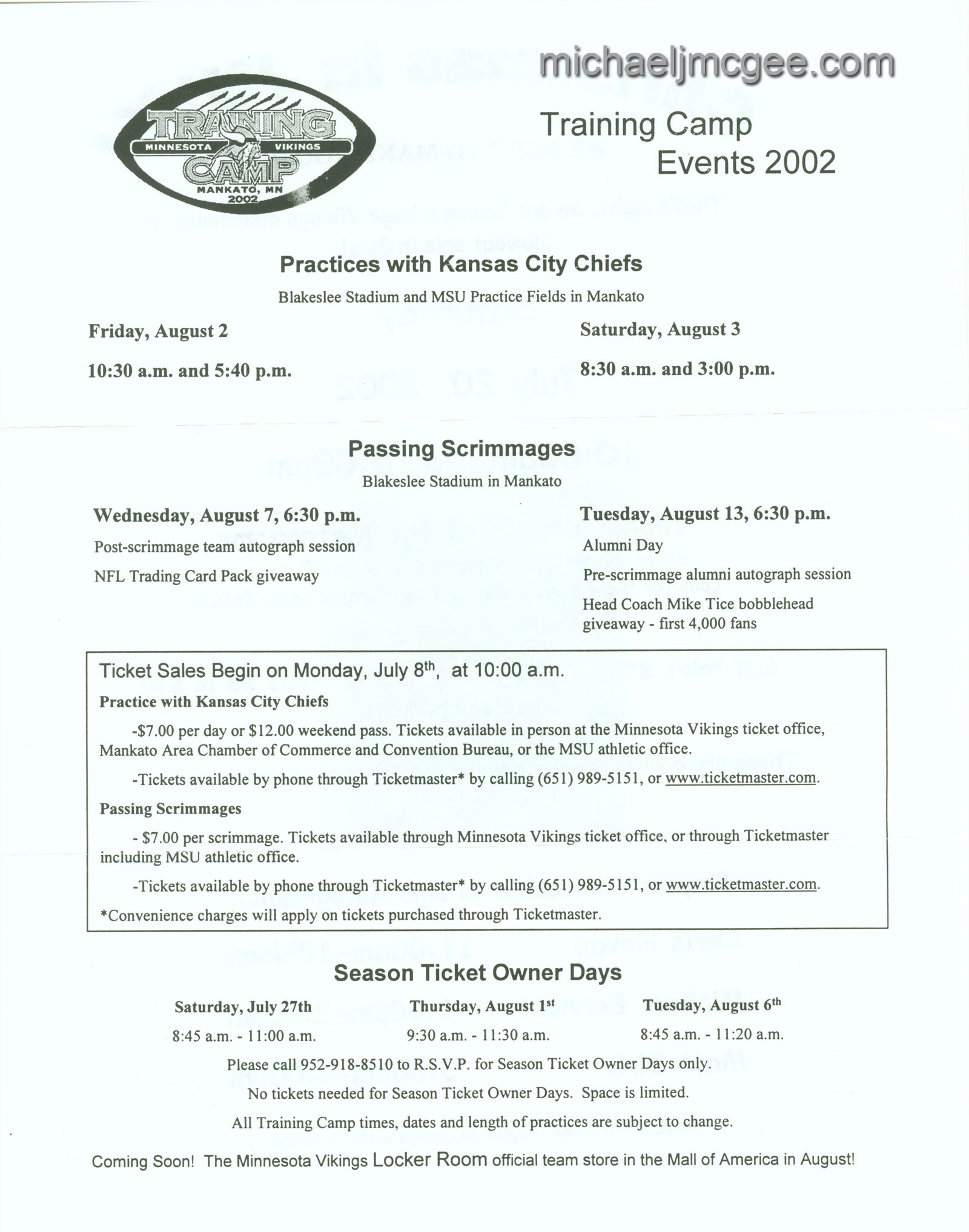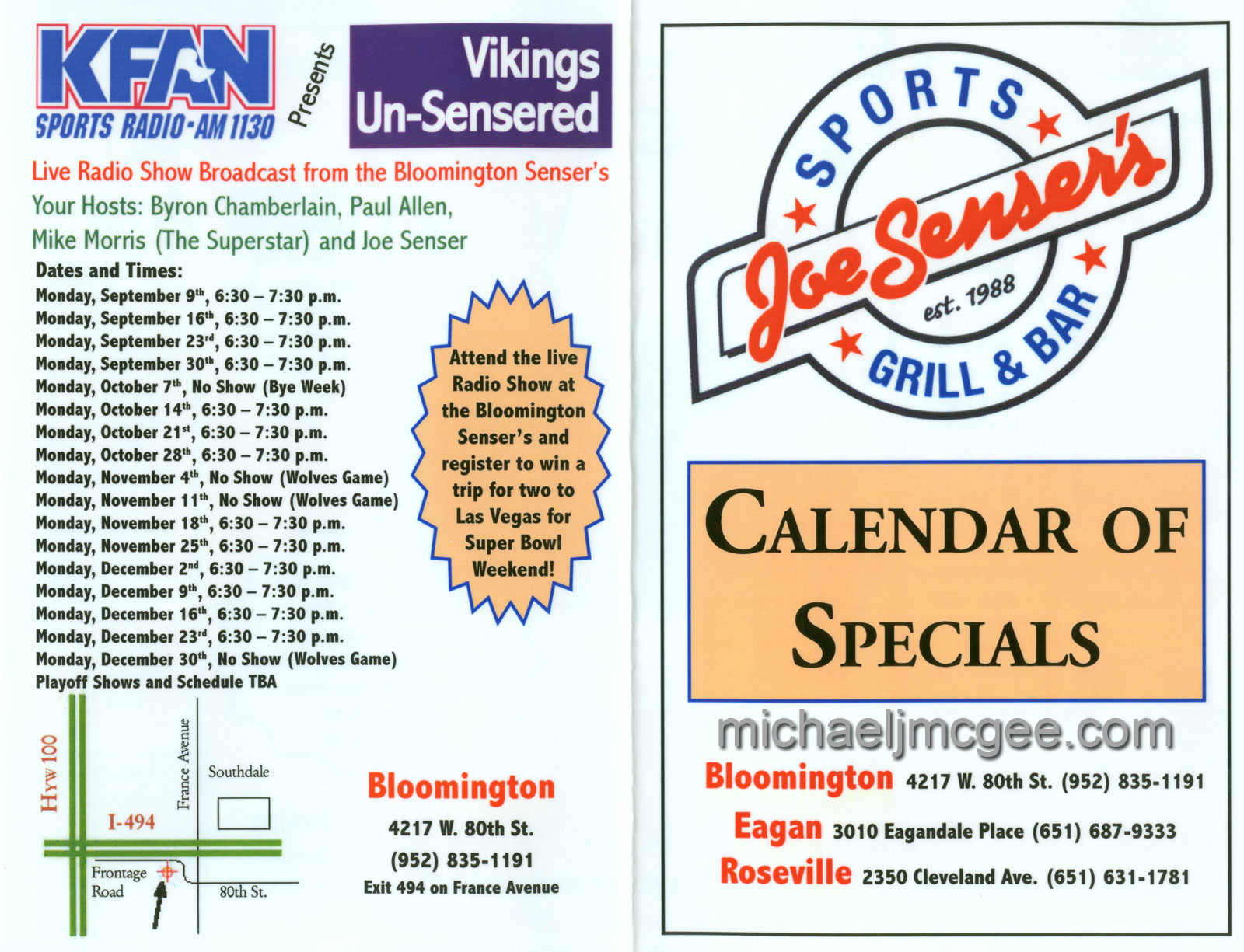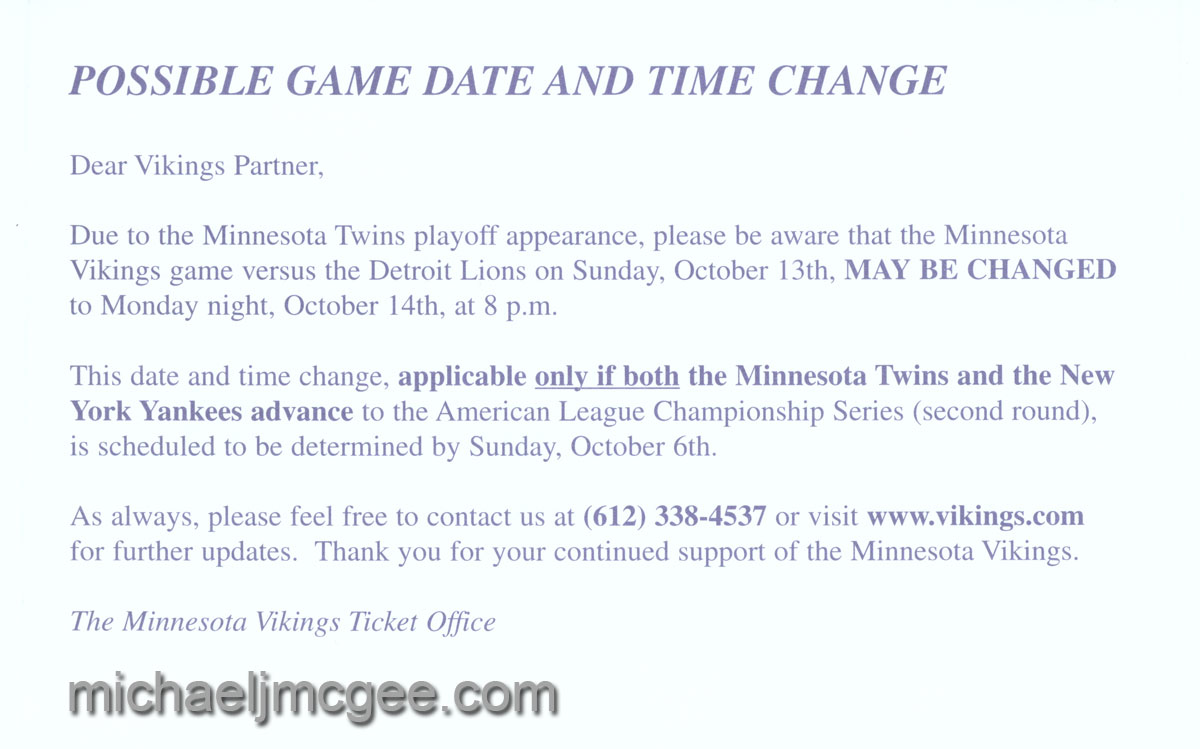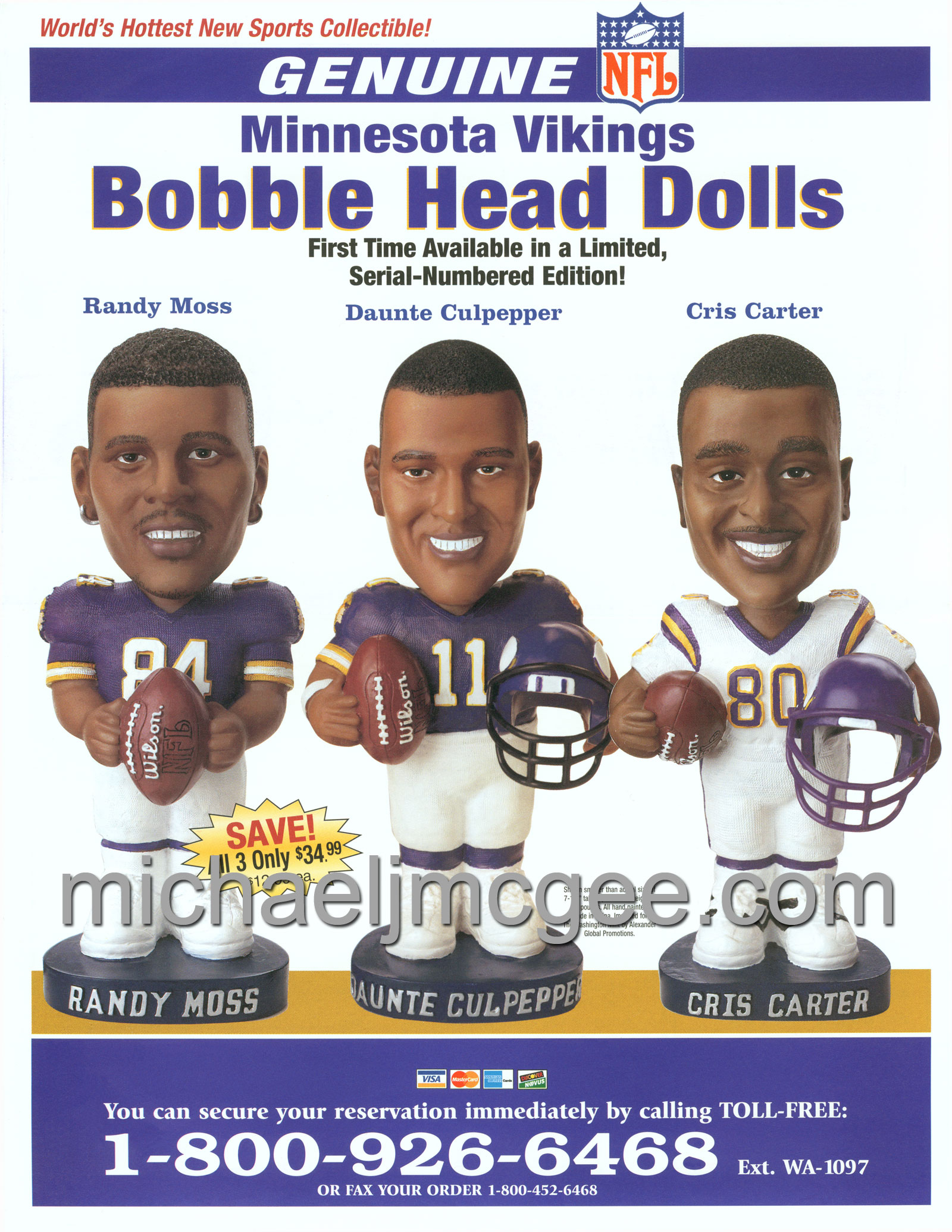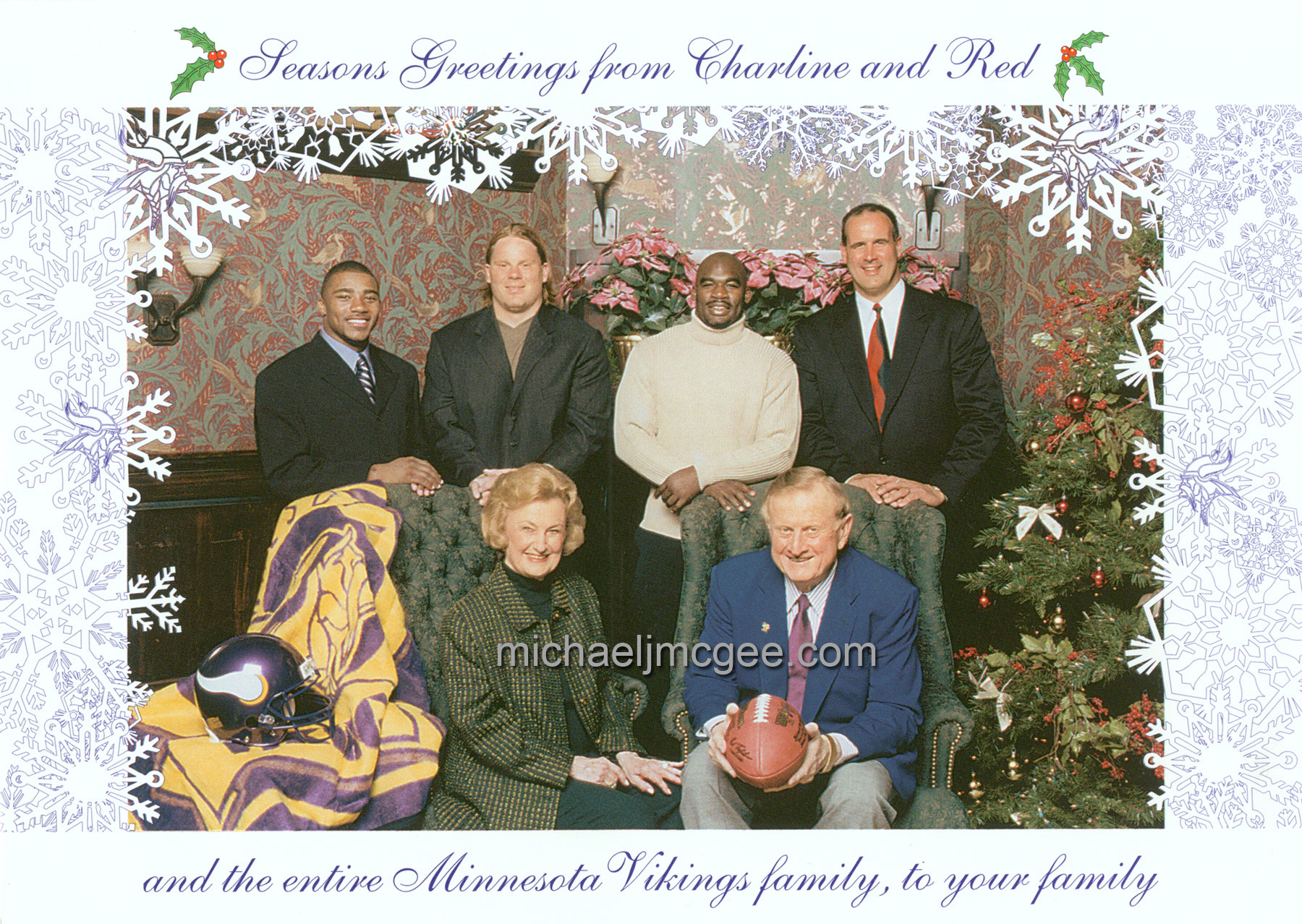 2003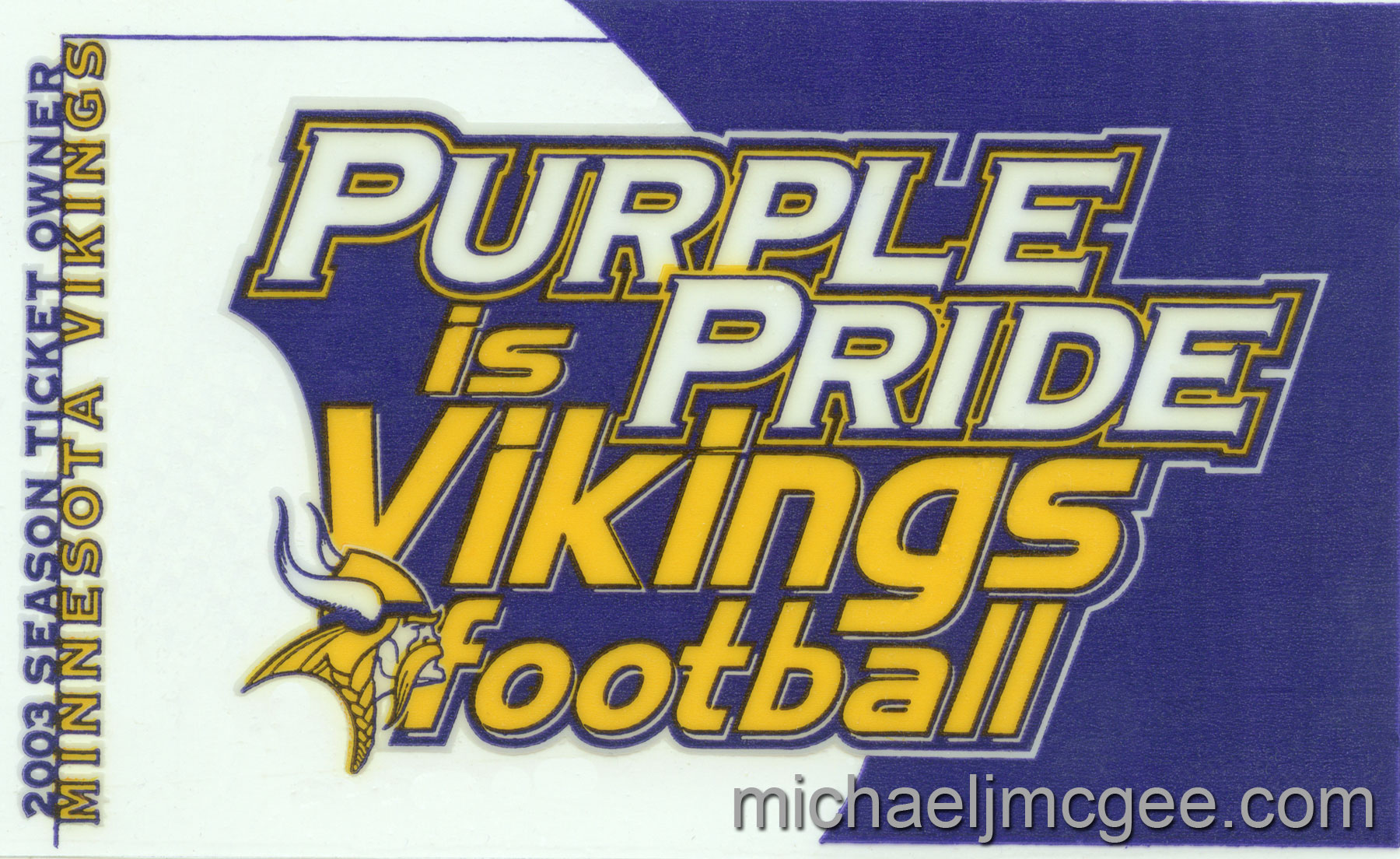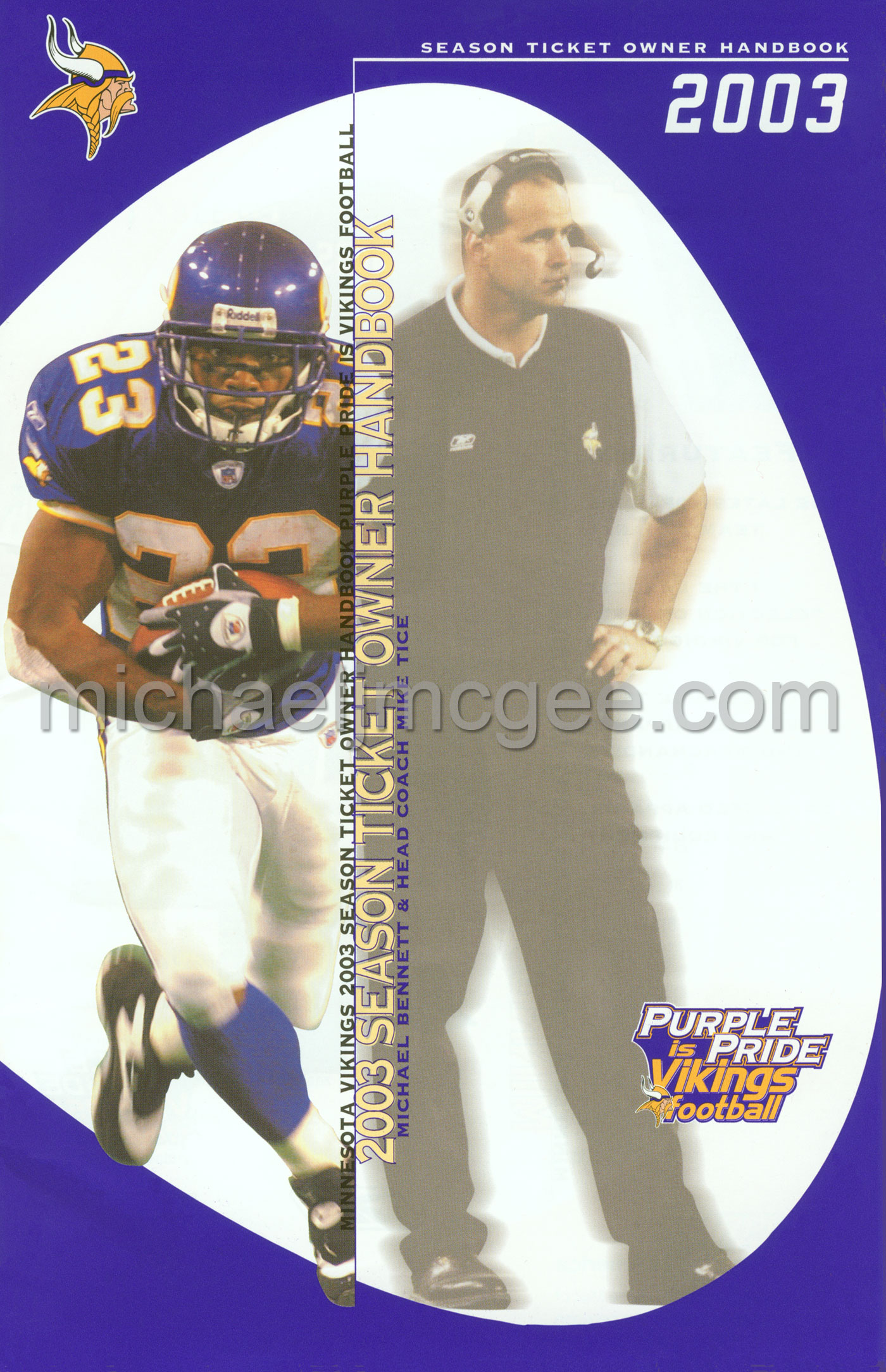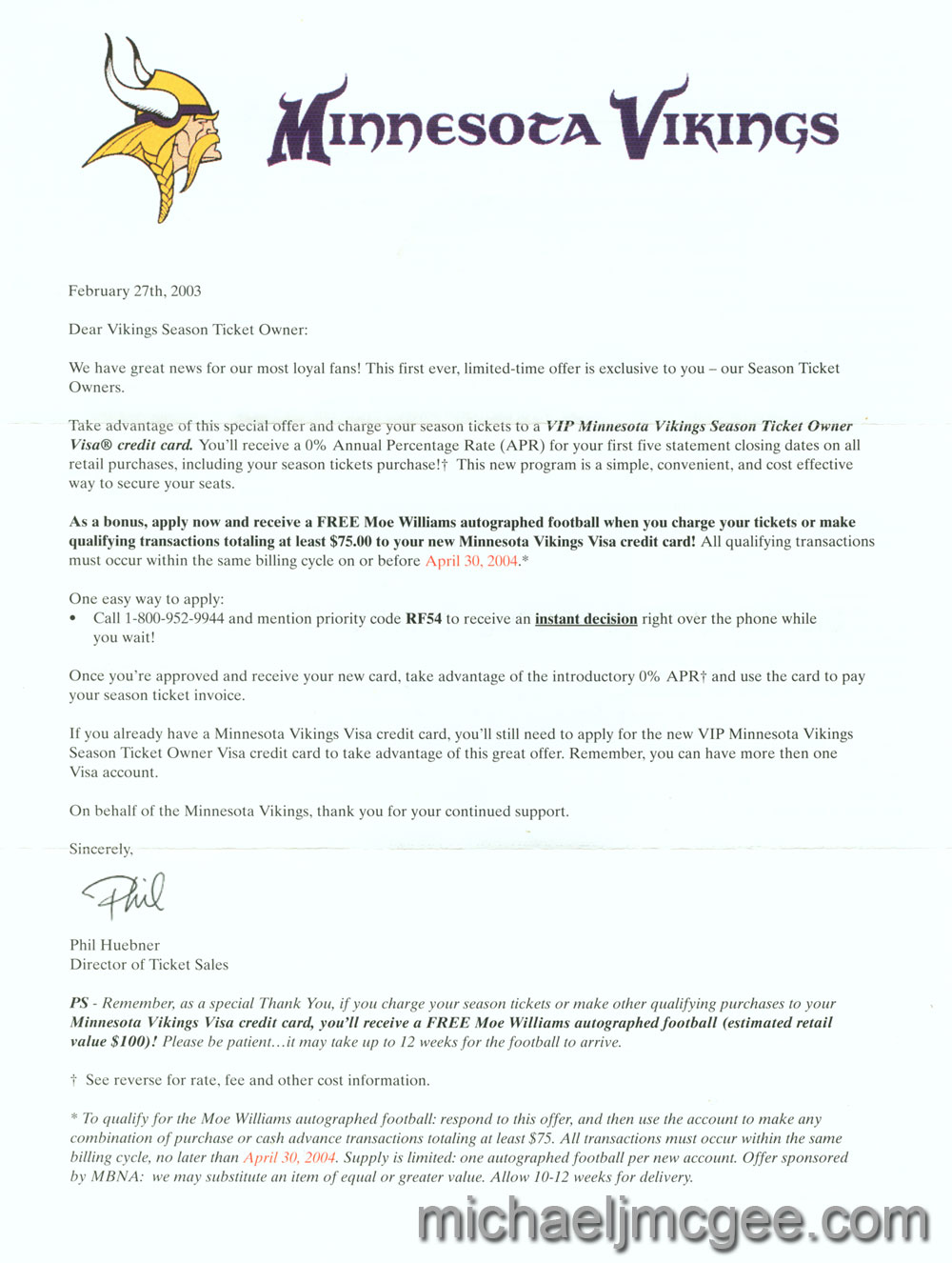 I met Vikings Greats Carl Eller and Chuck Forman for the first time at Mall of America for their signing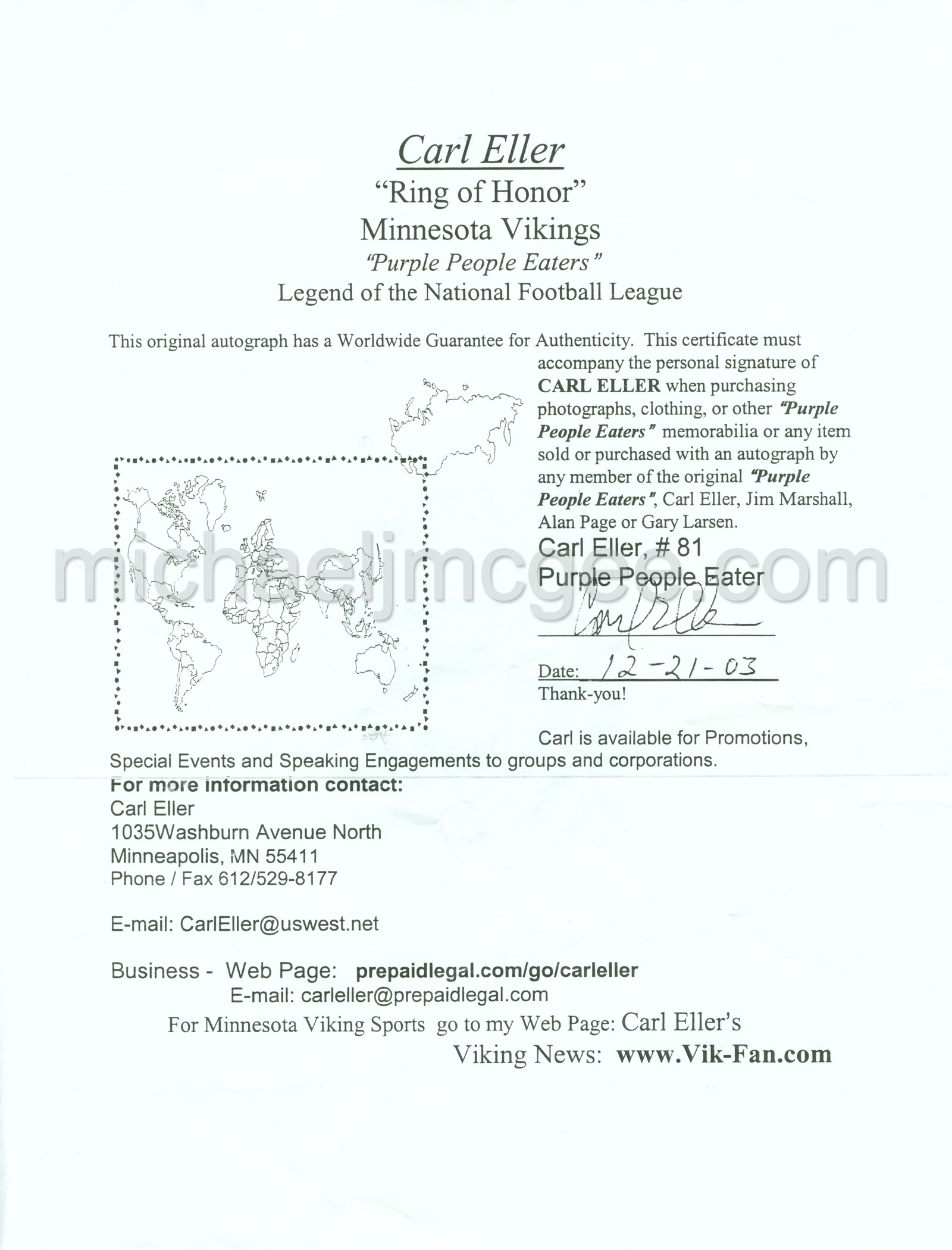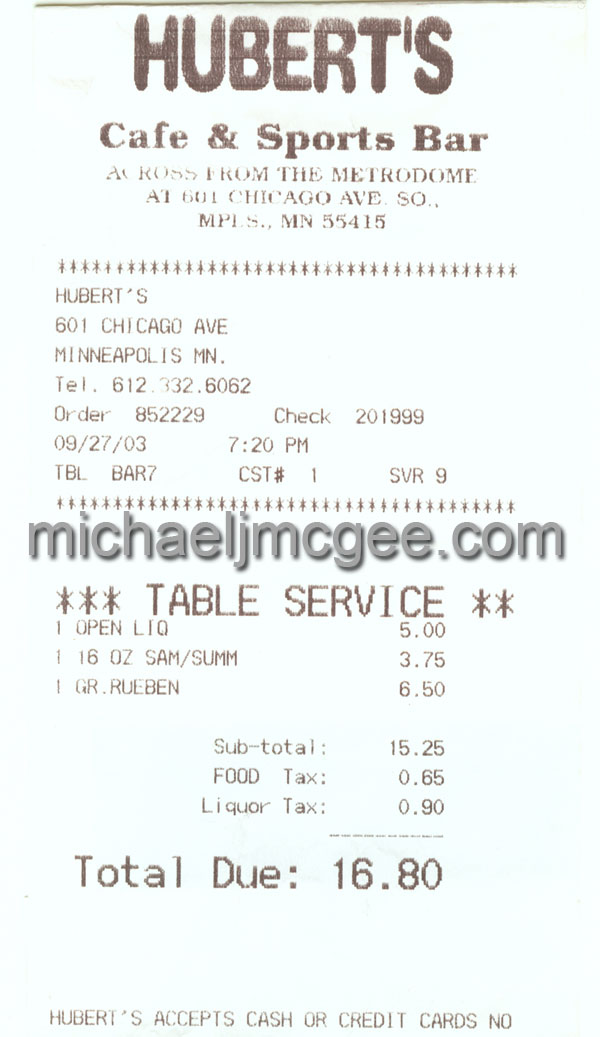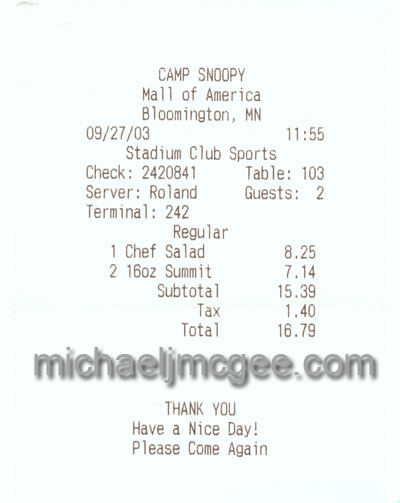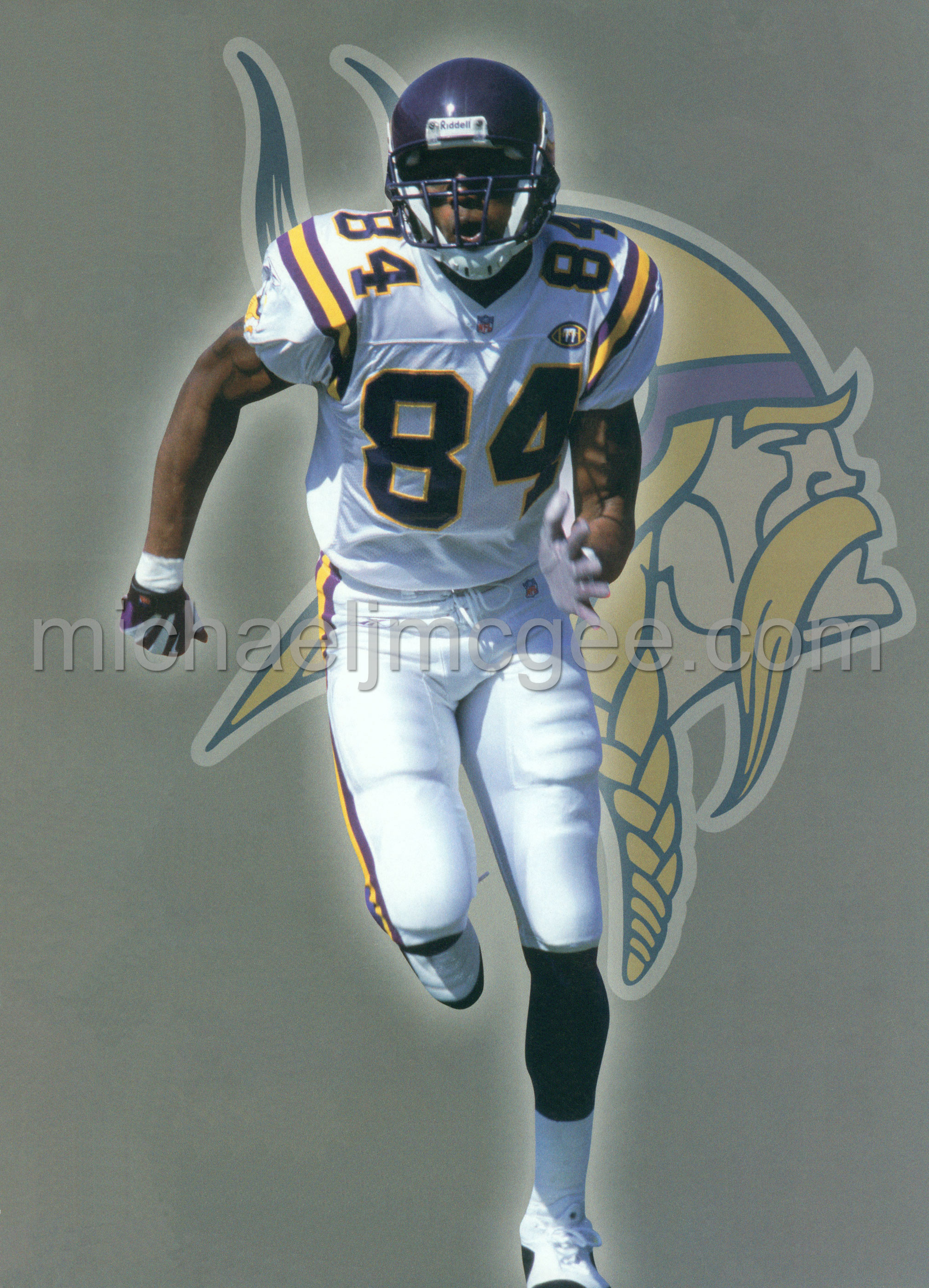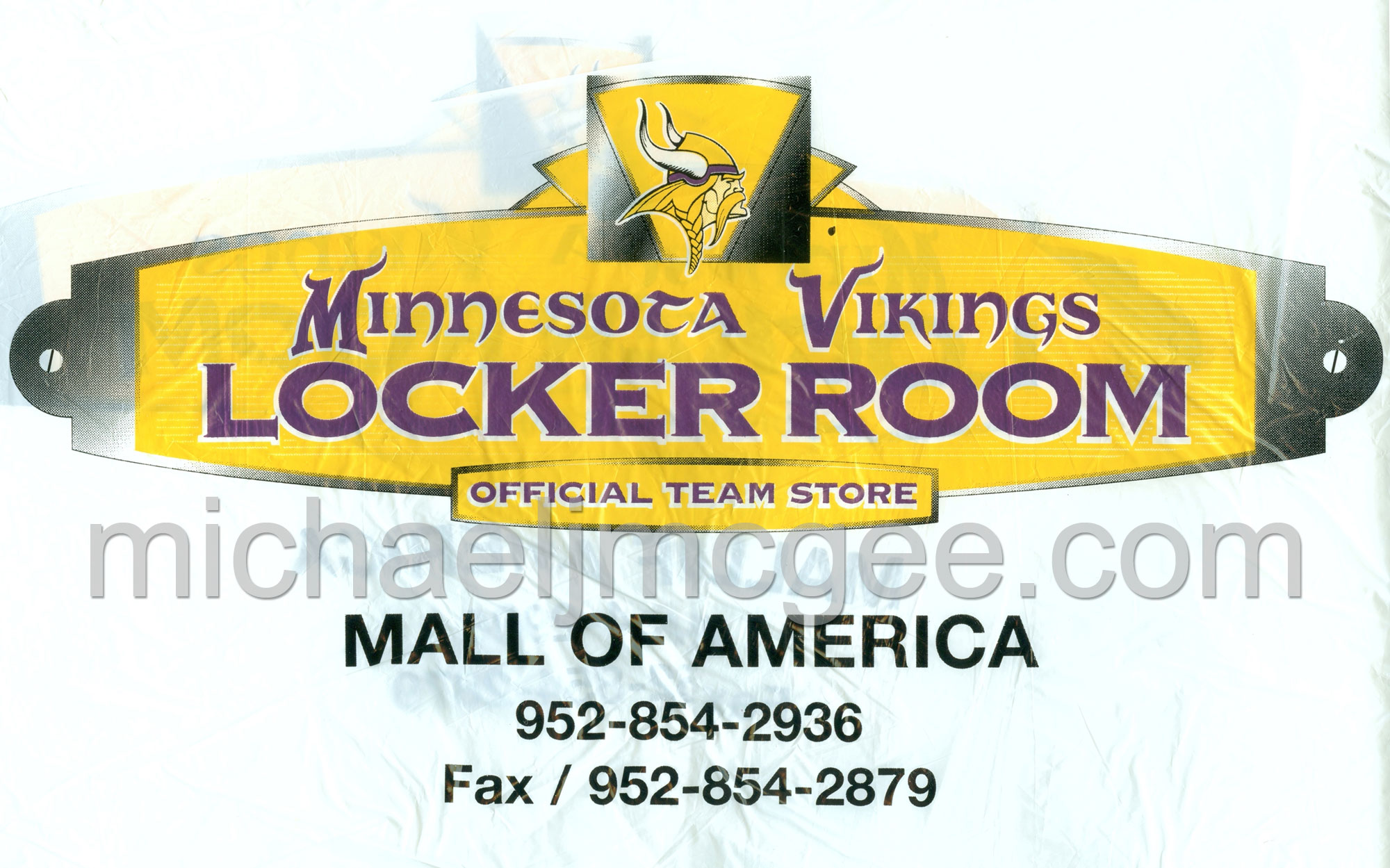 Merchandise Bag from MVLR MOA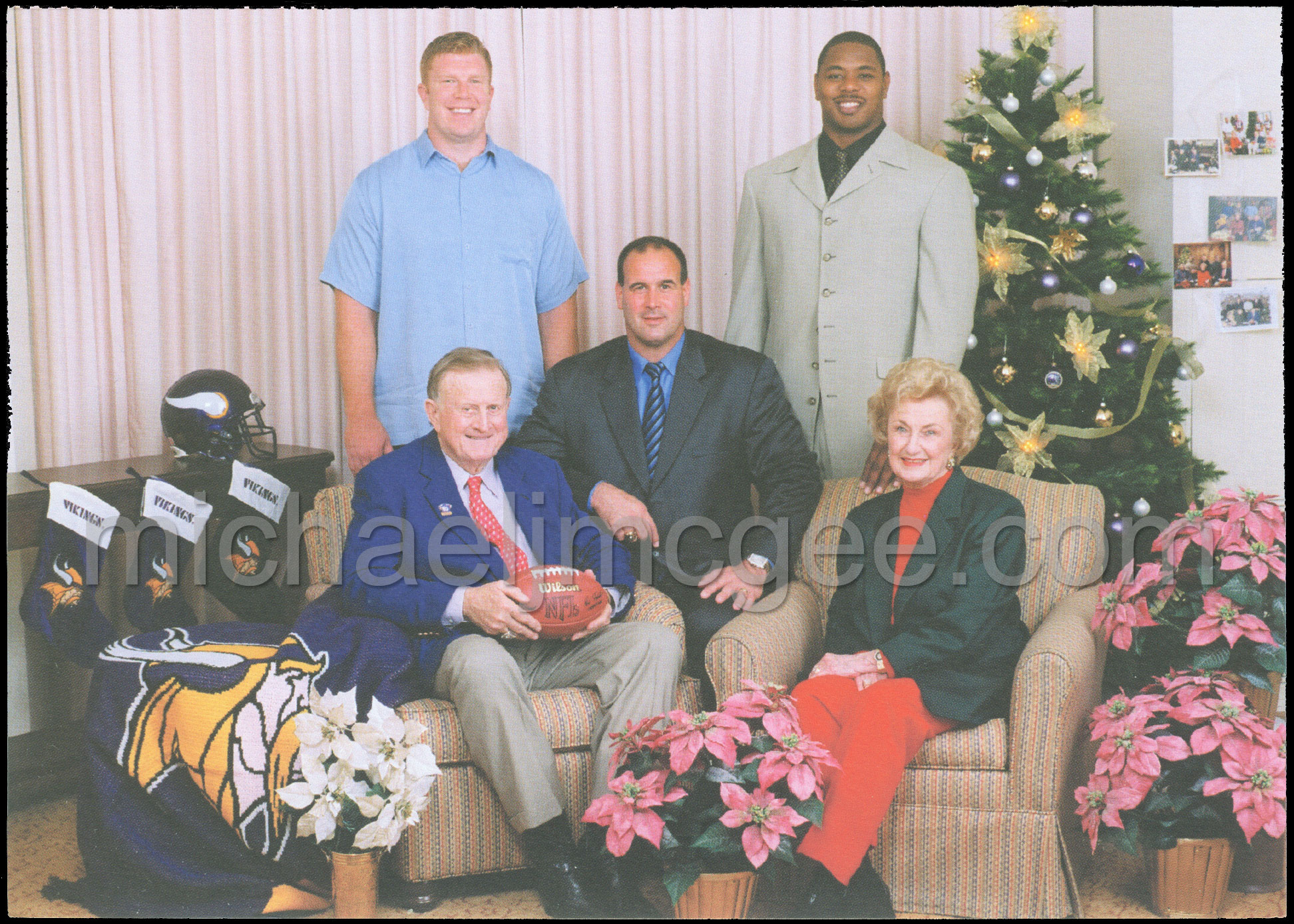 Vikings Christmas card 2003 w/ owners Red & Charline McCombs (Head Coach Mike Tice in between)
2004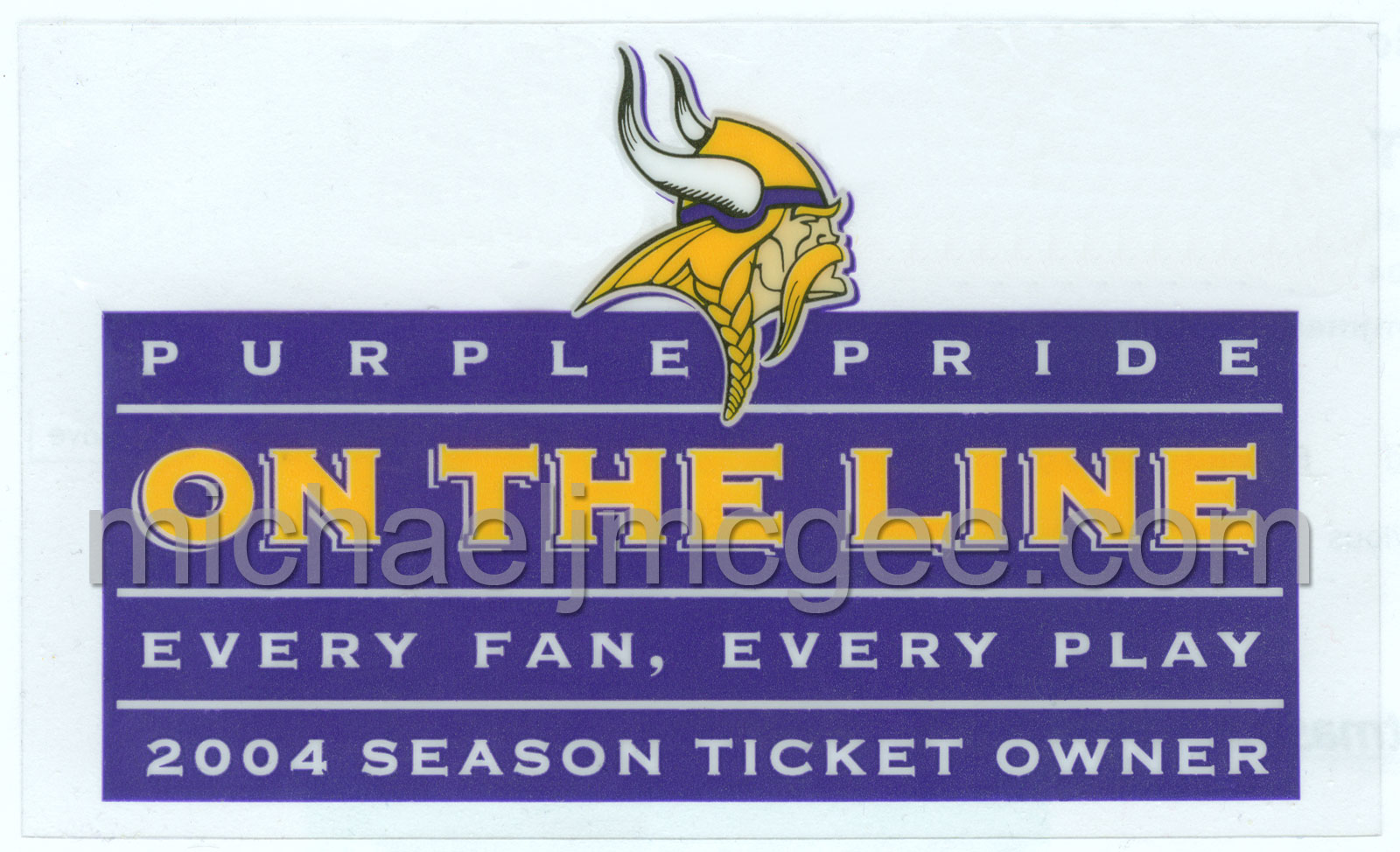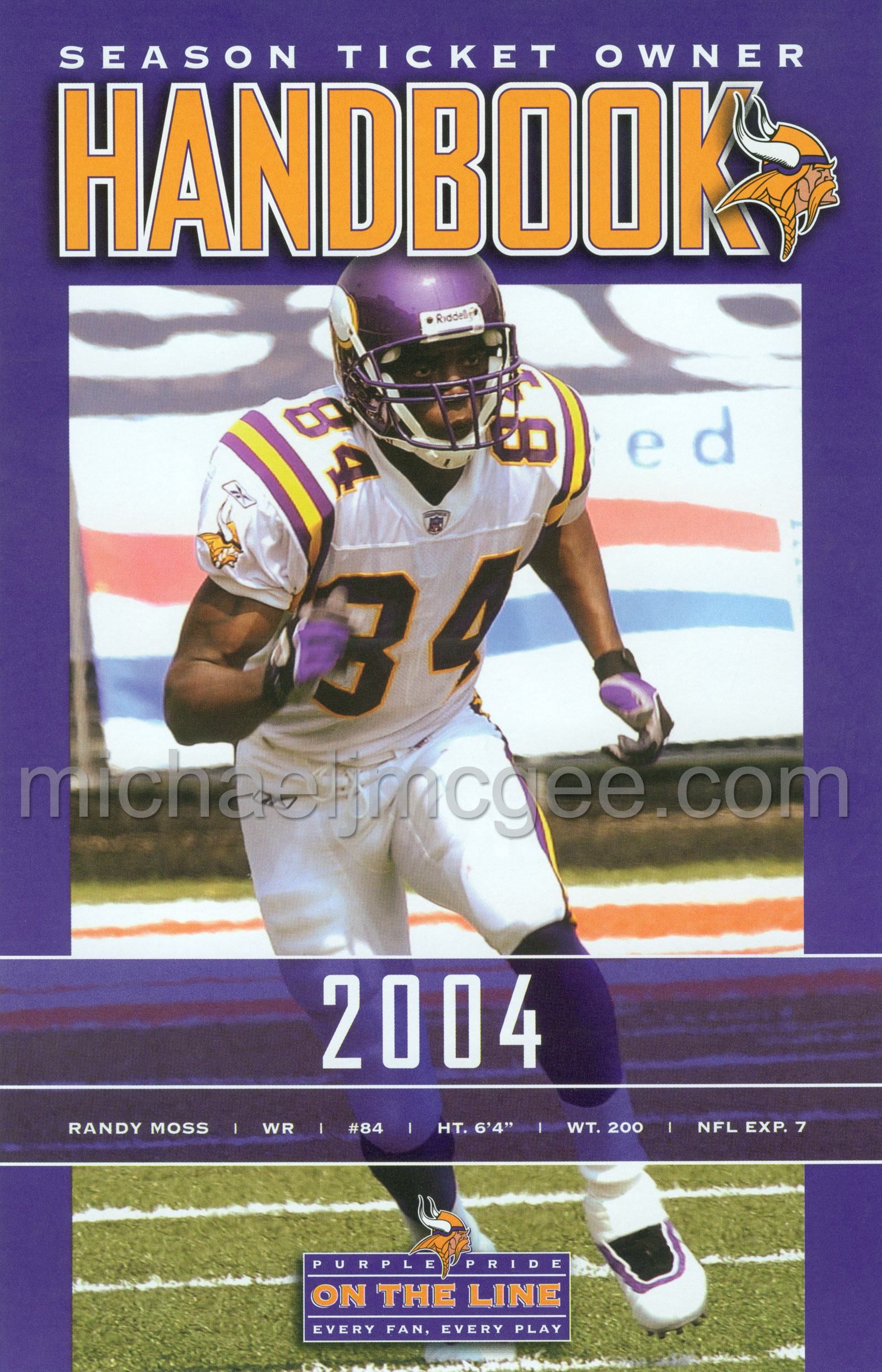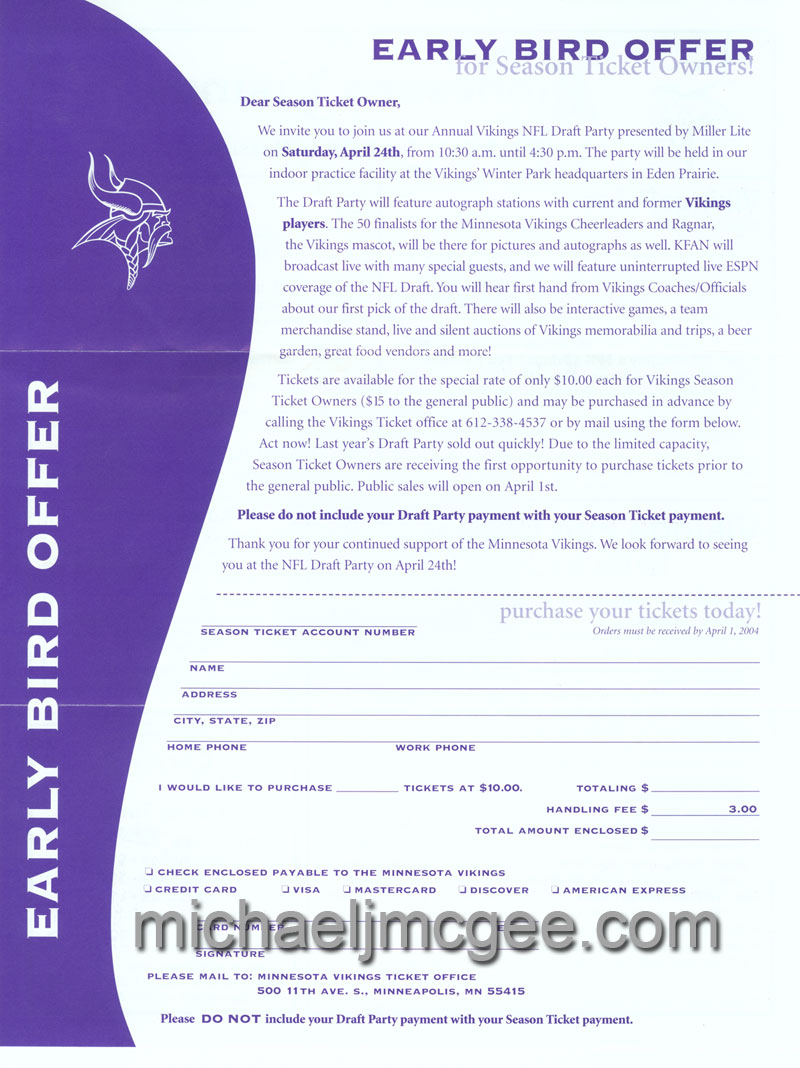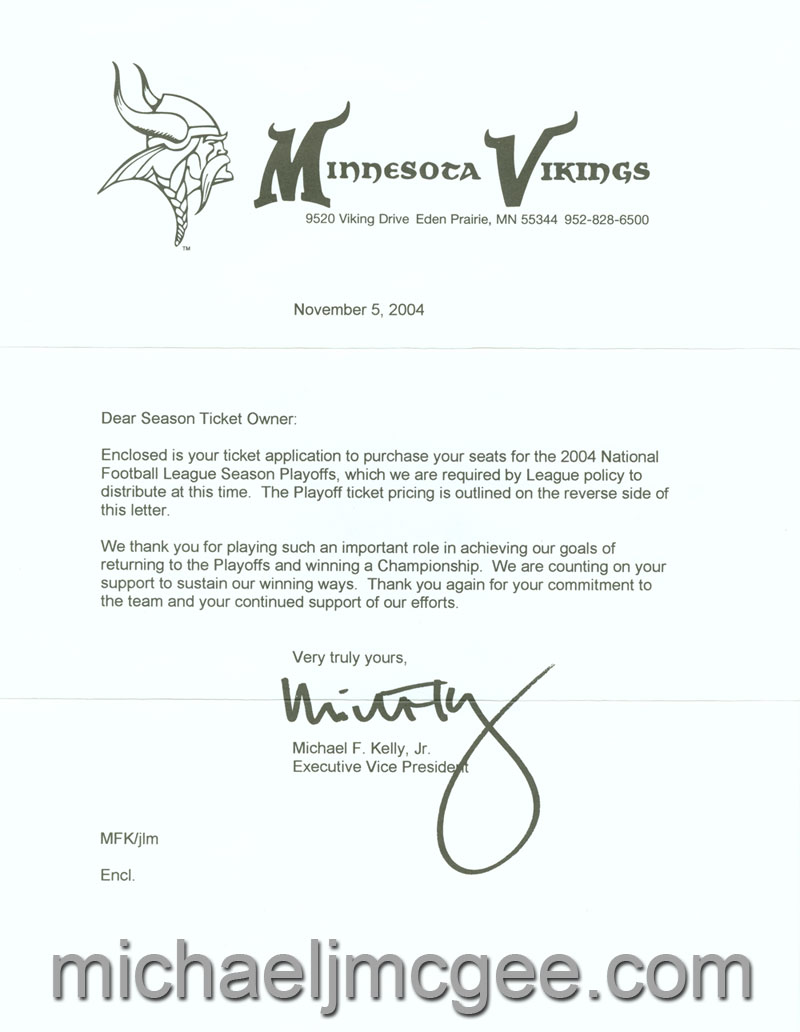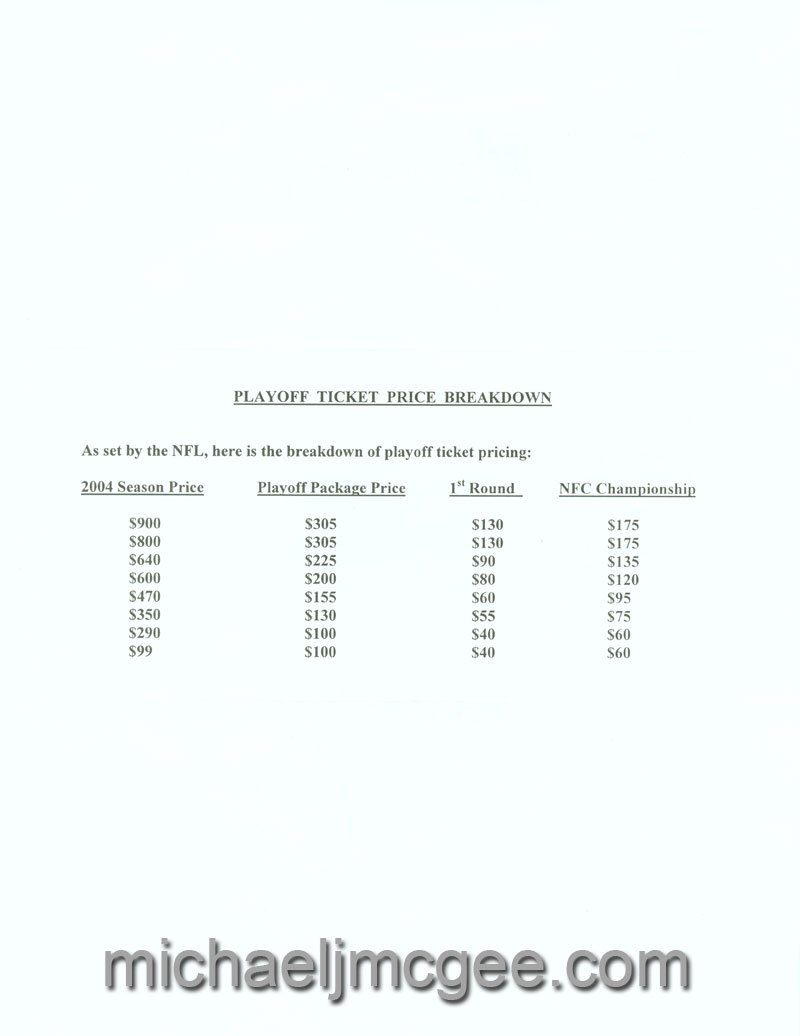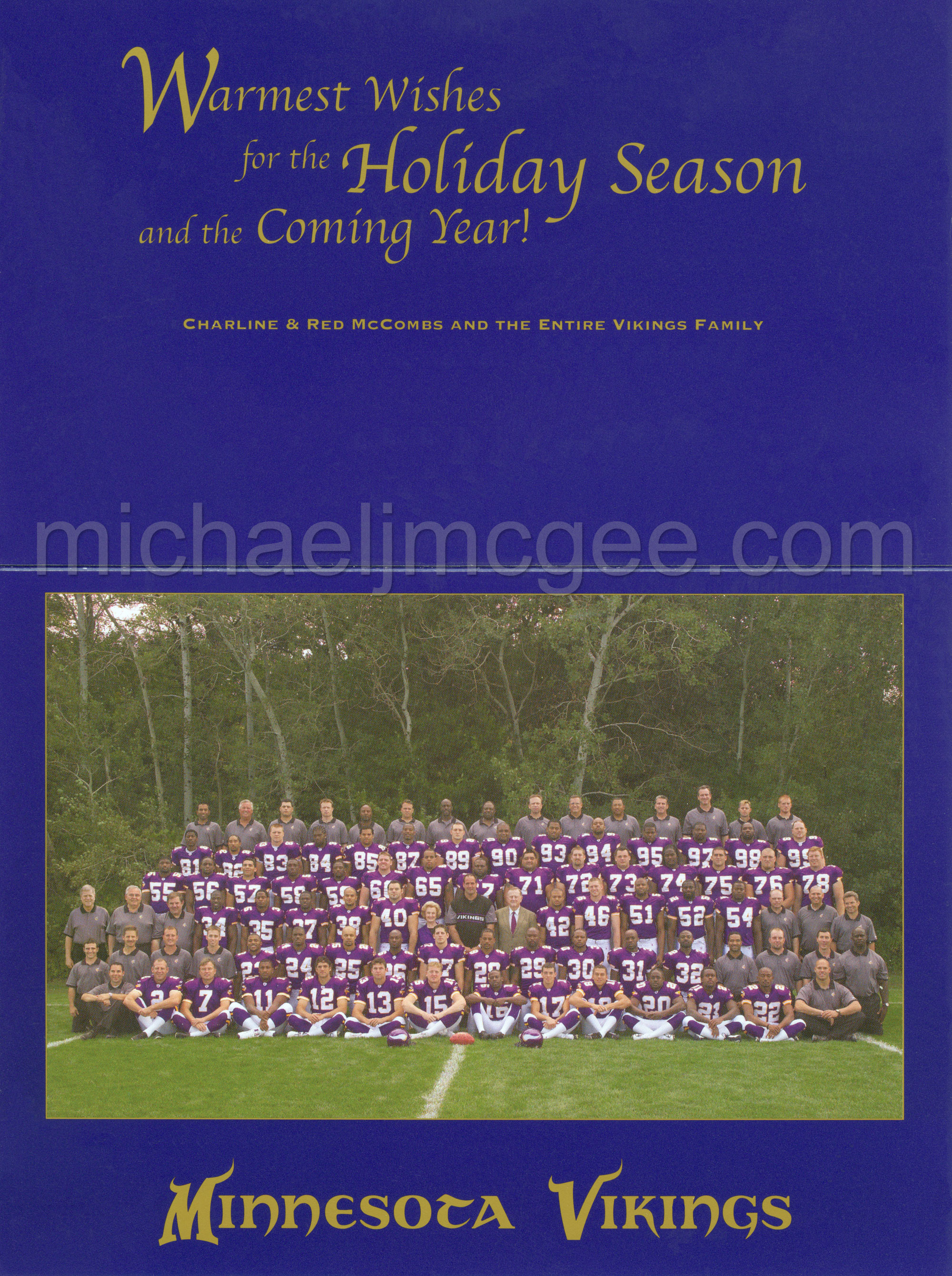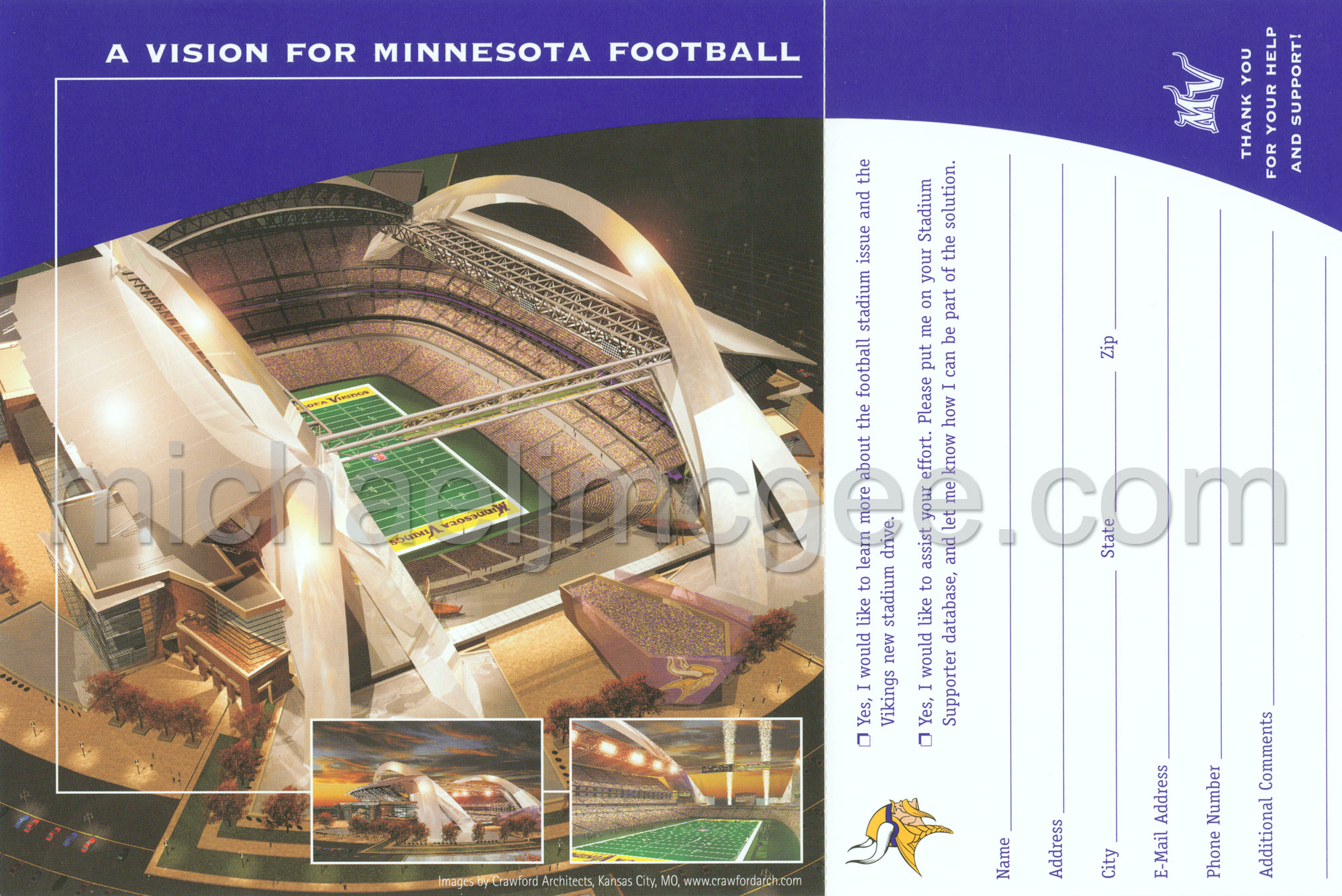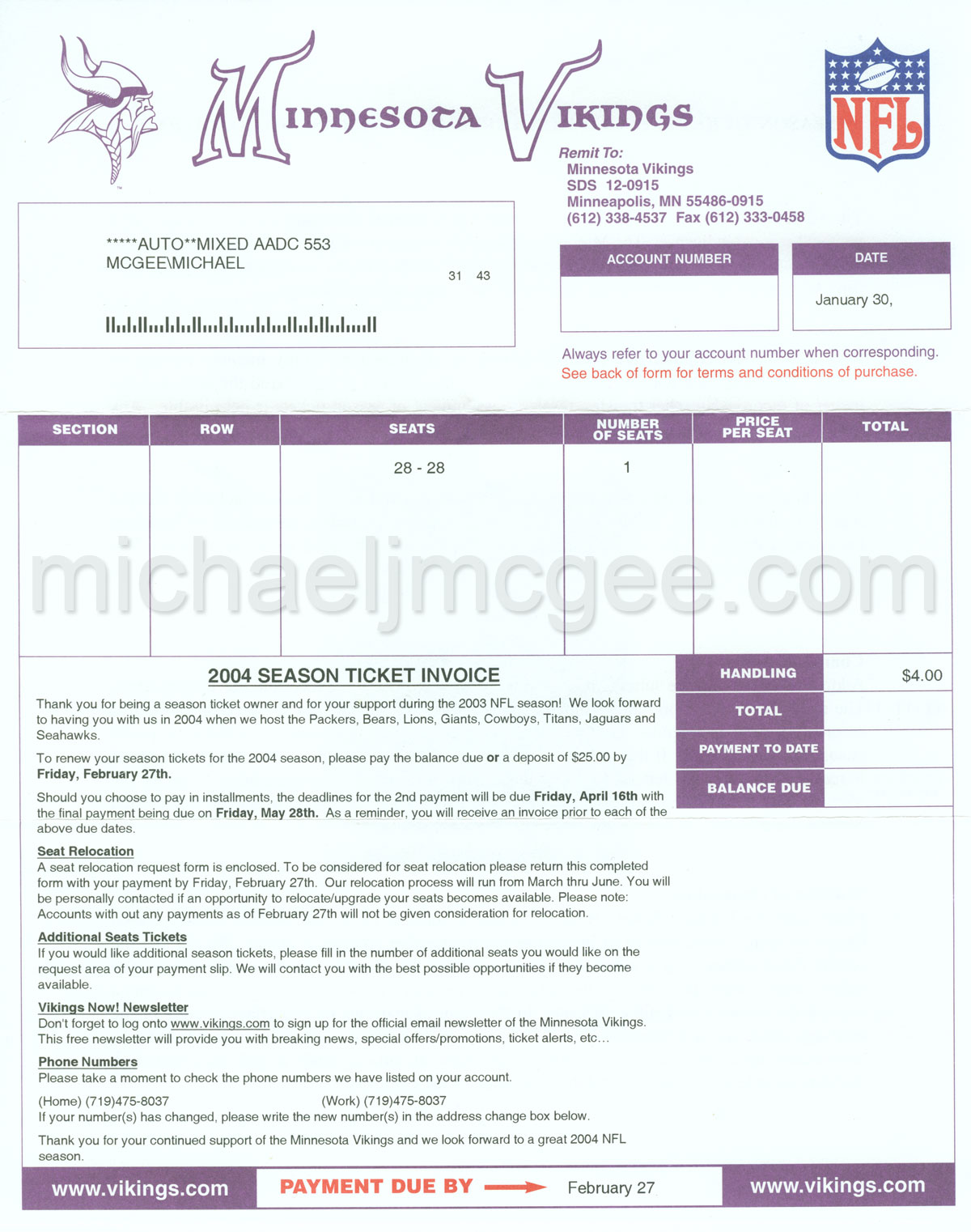 Season ticket invoice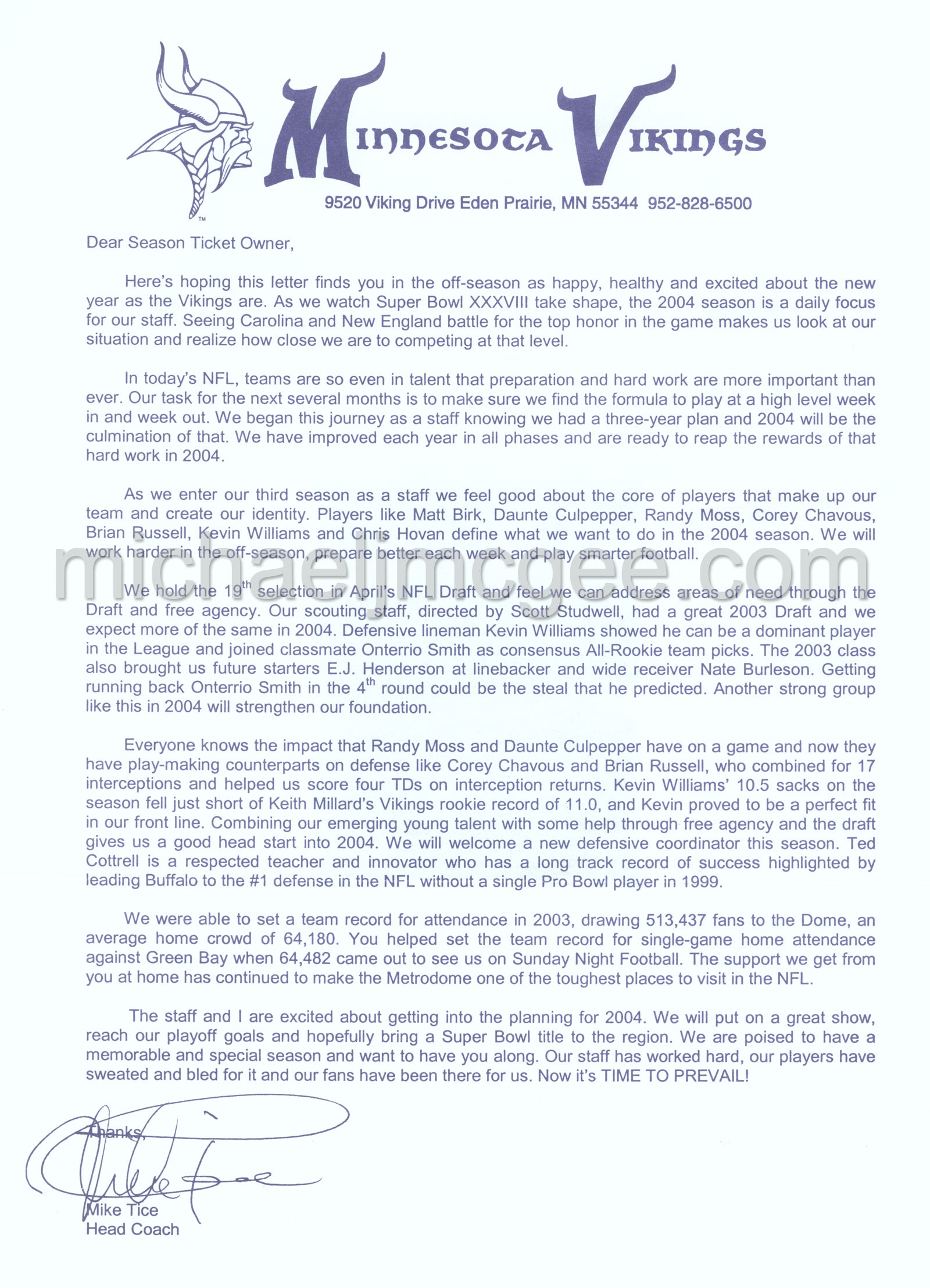 A letter from Head Coach Mike Tice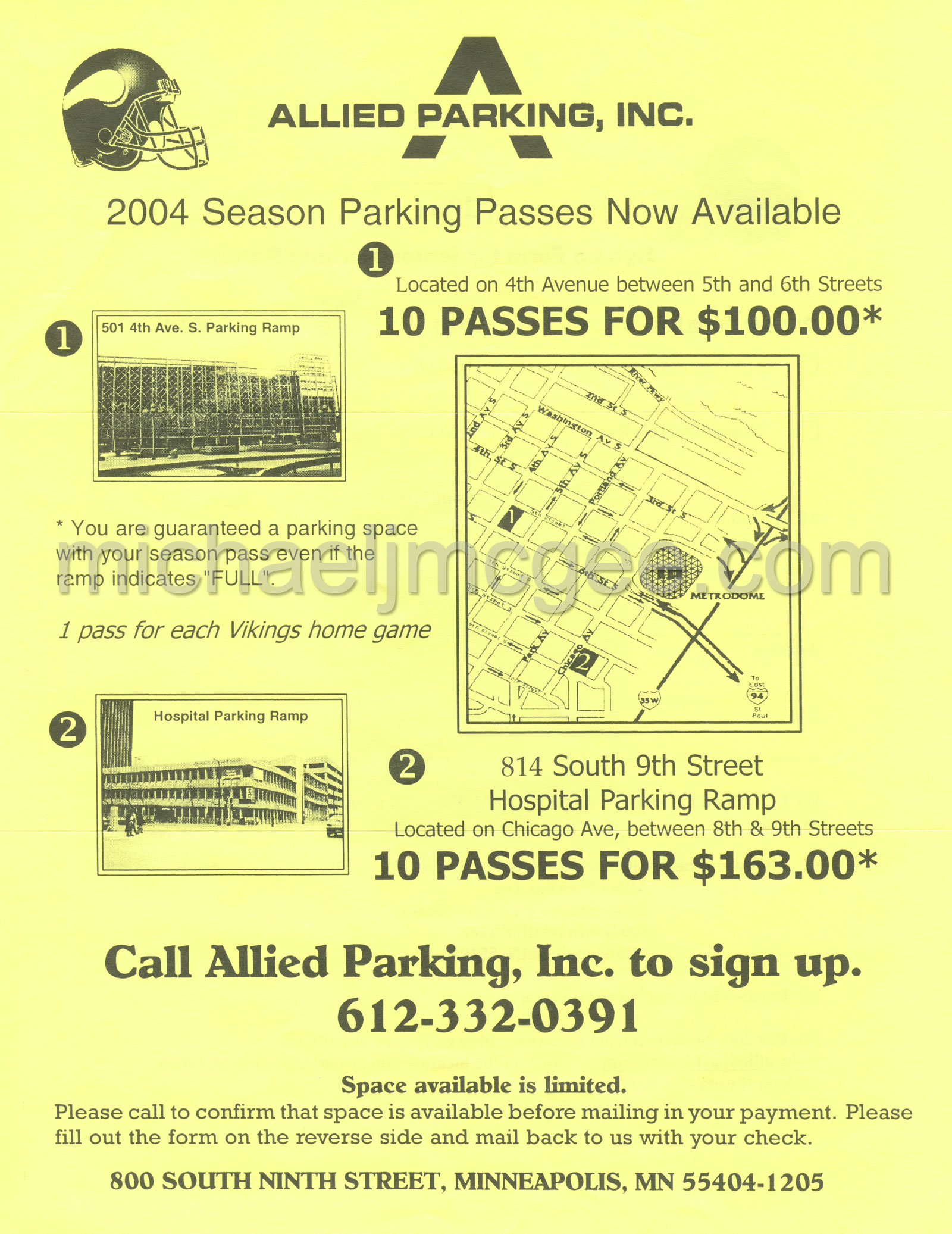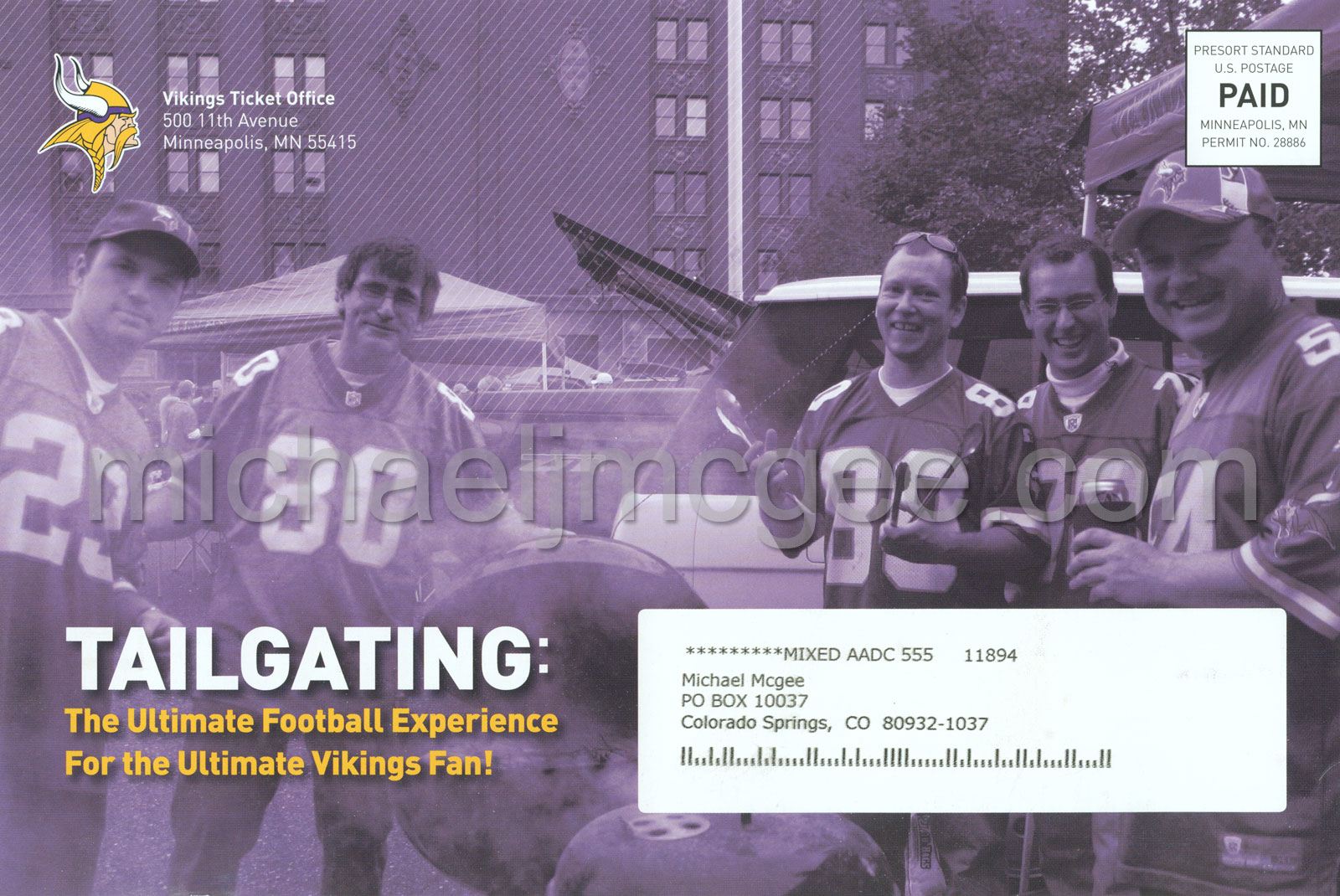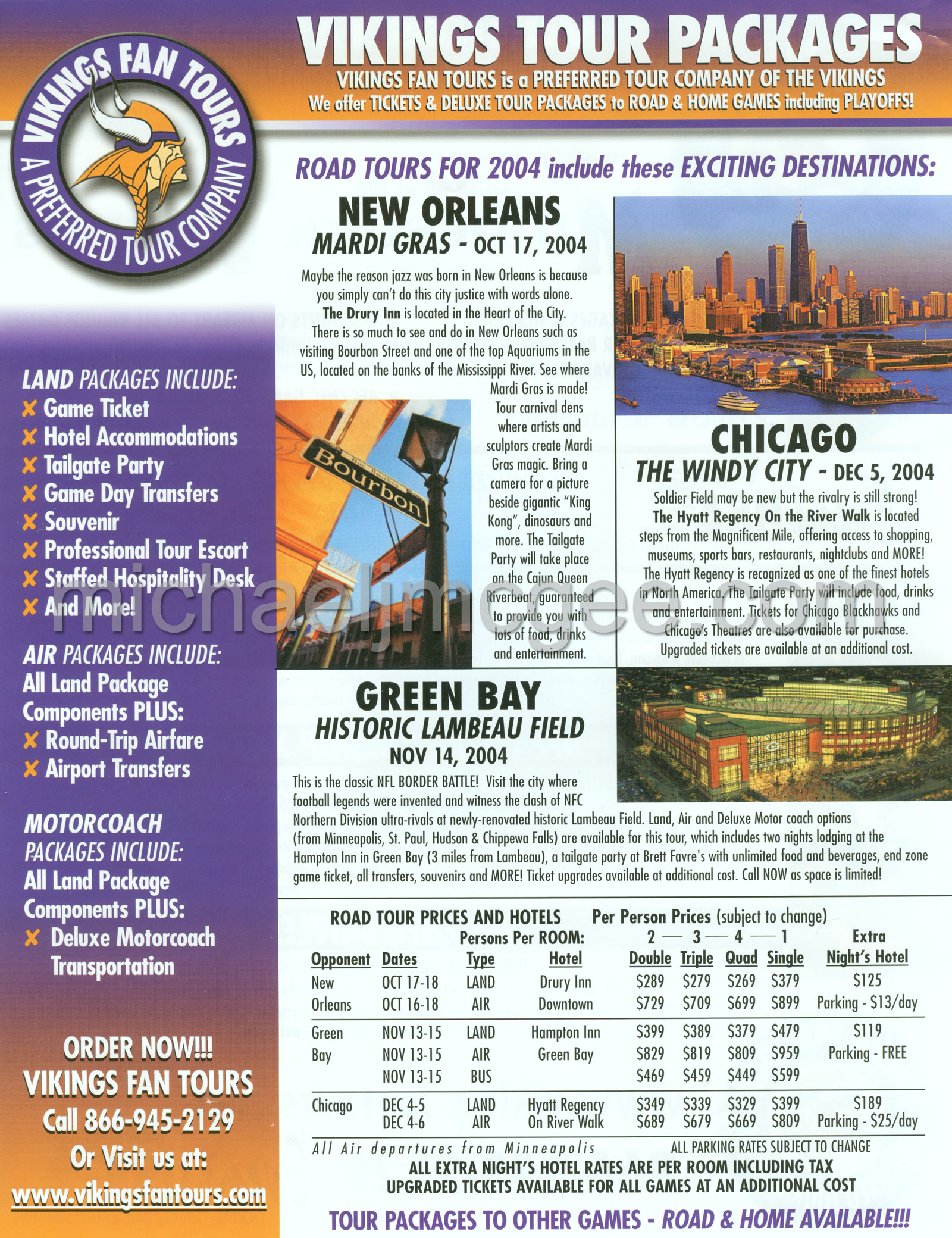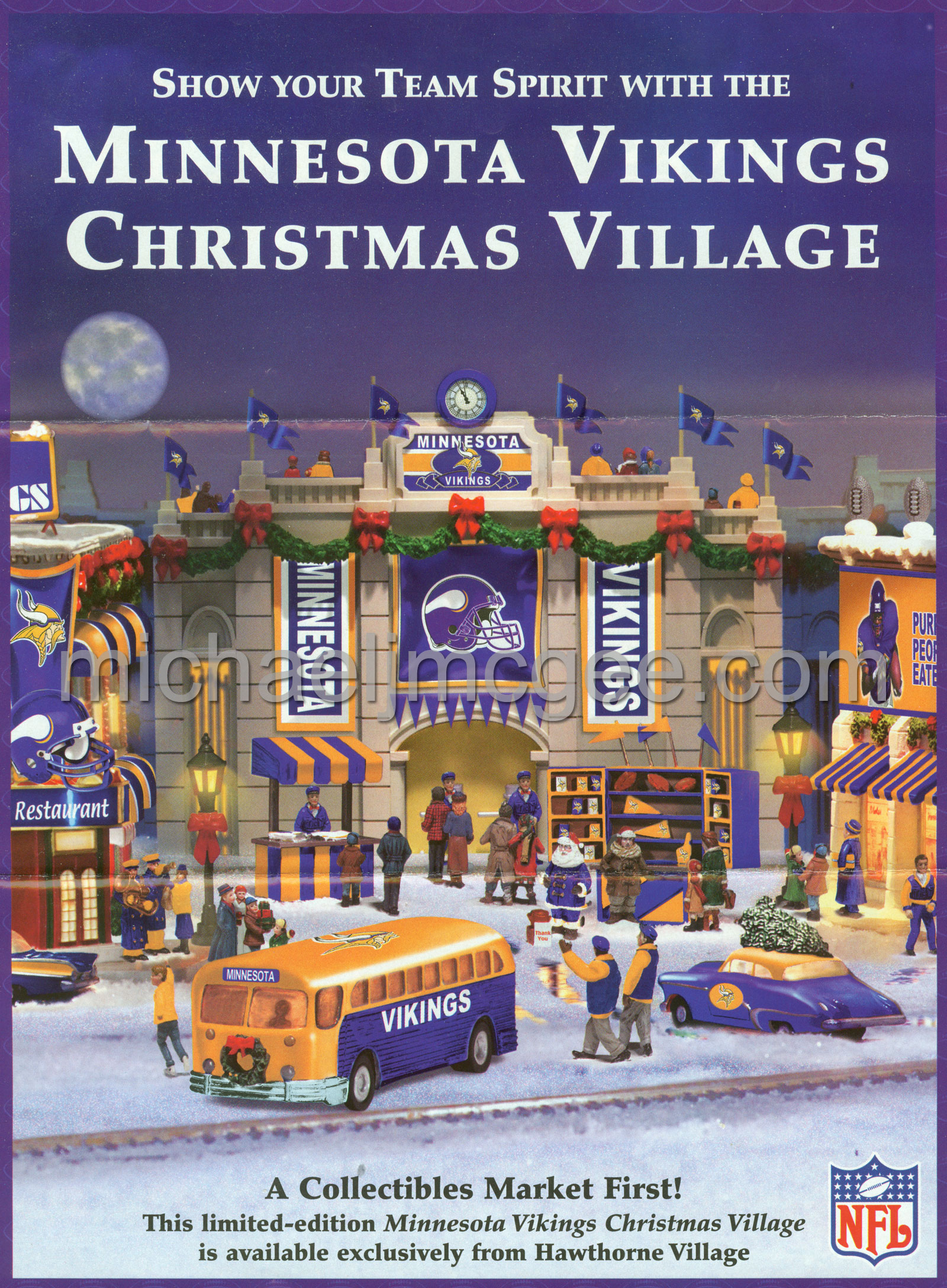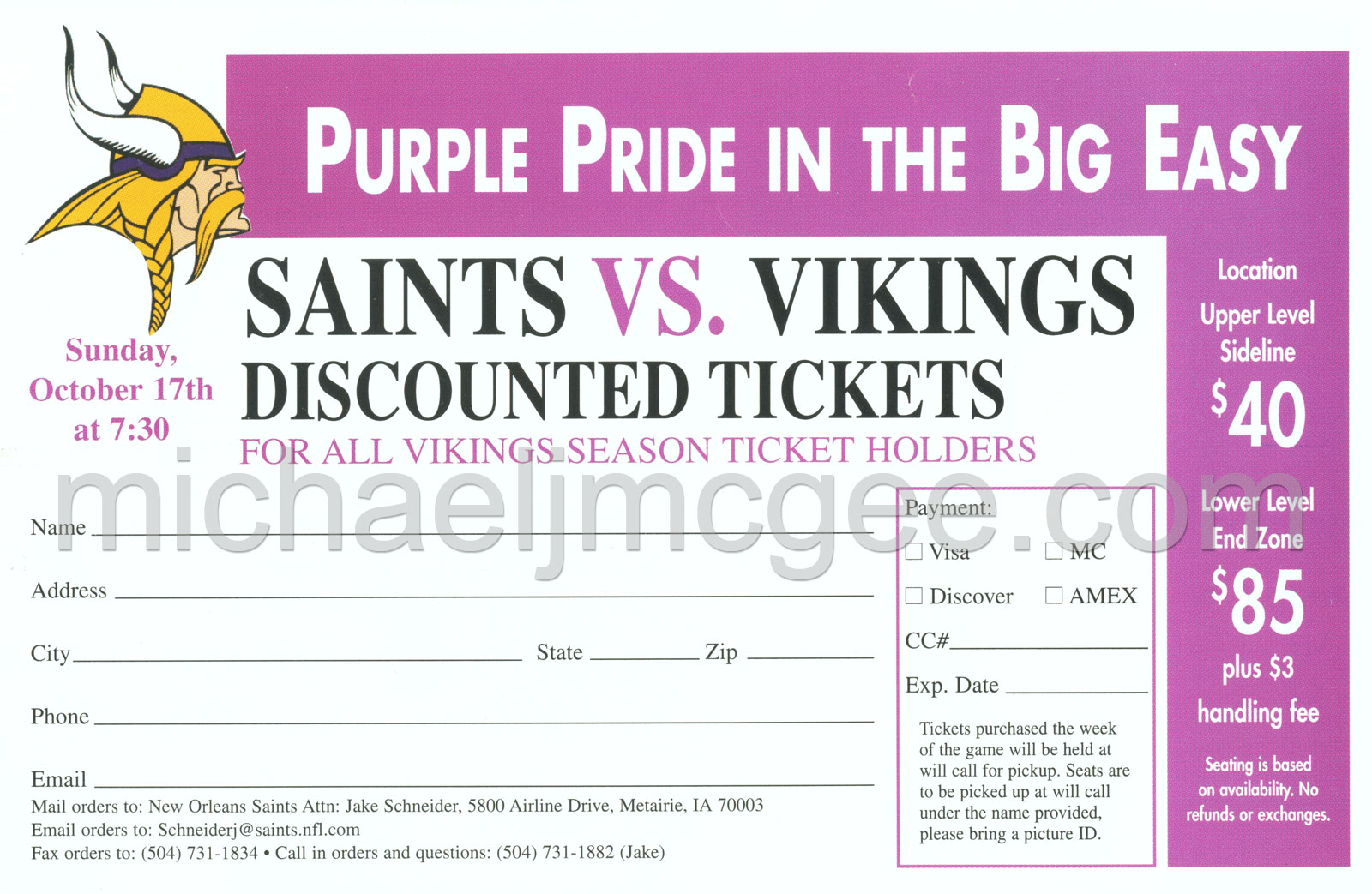 2005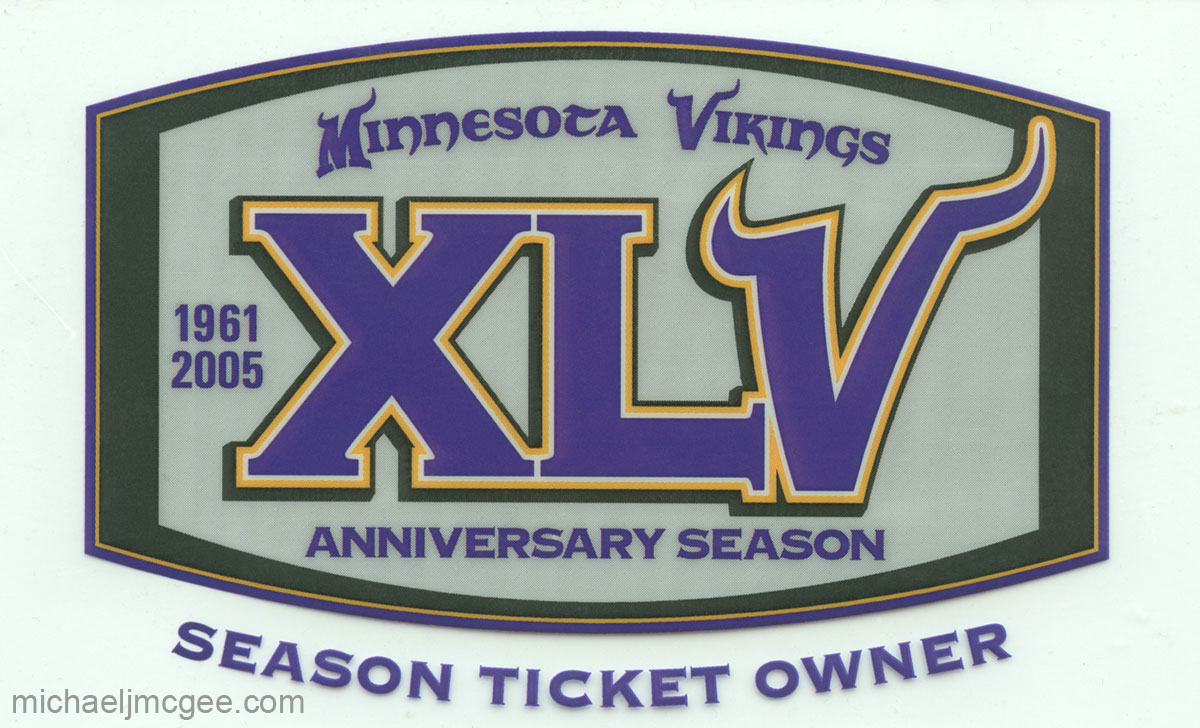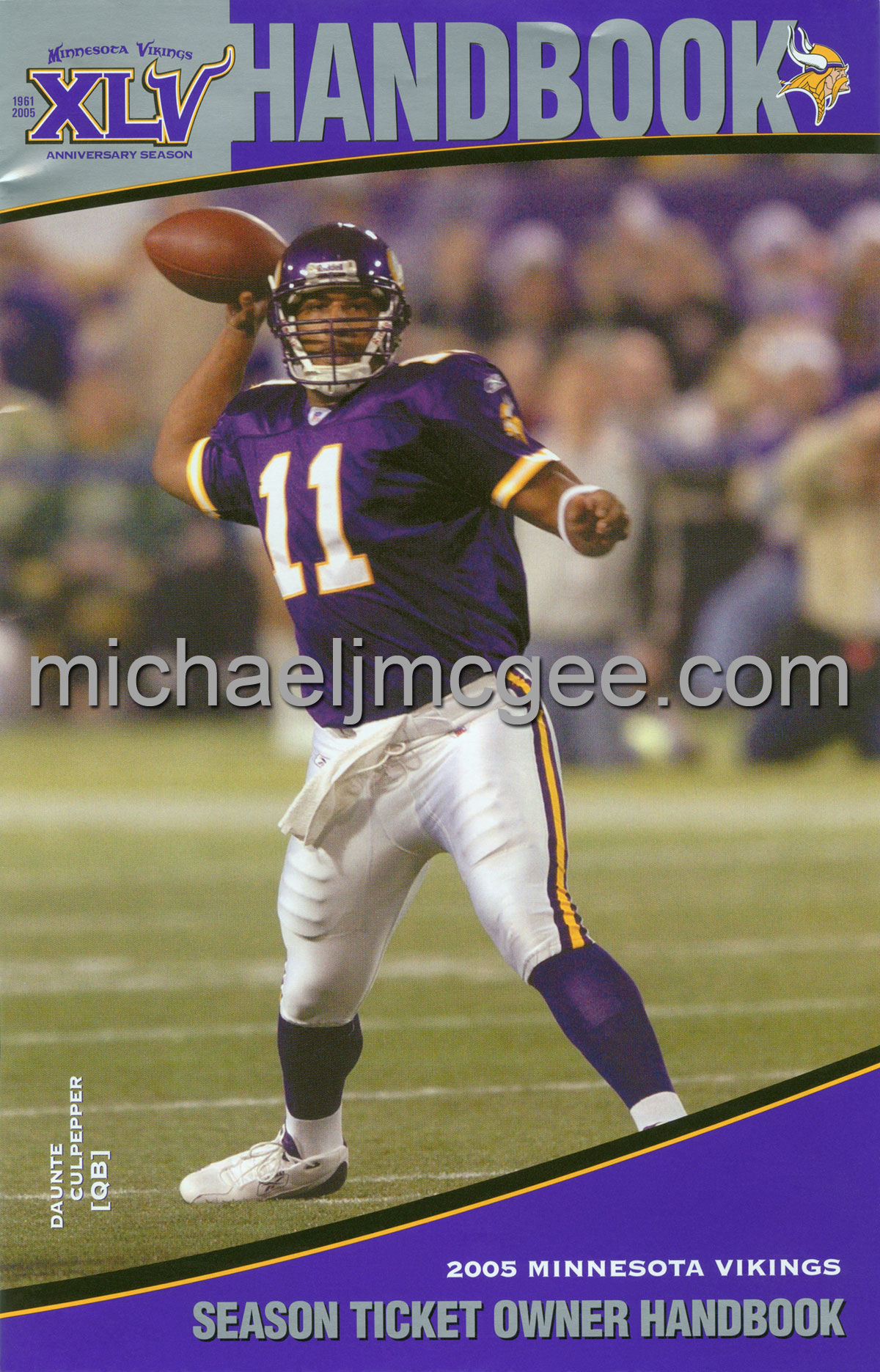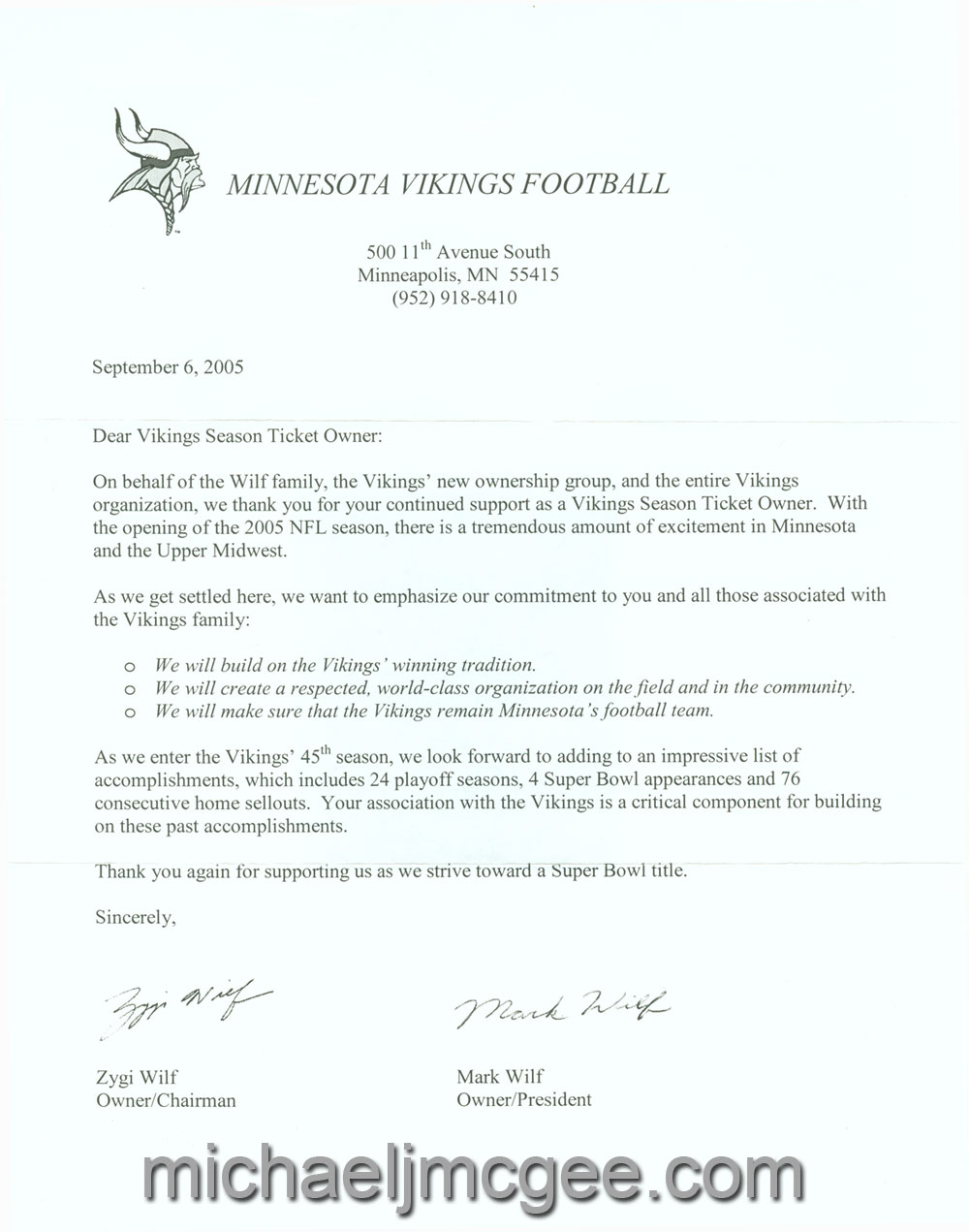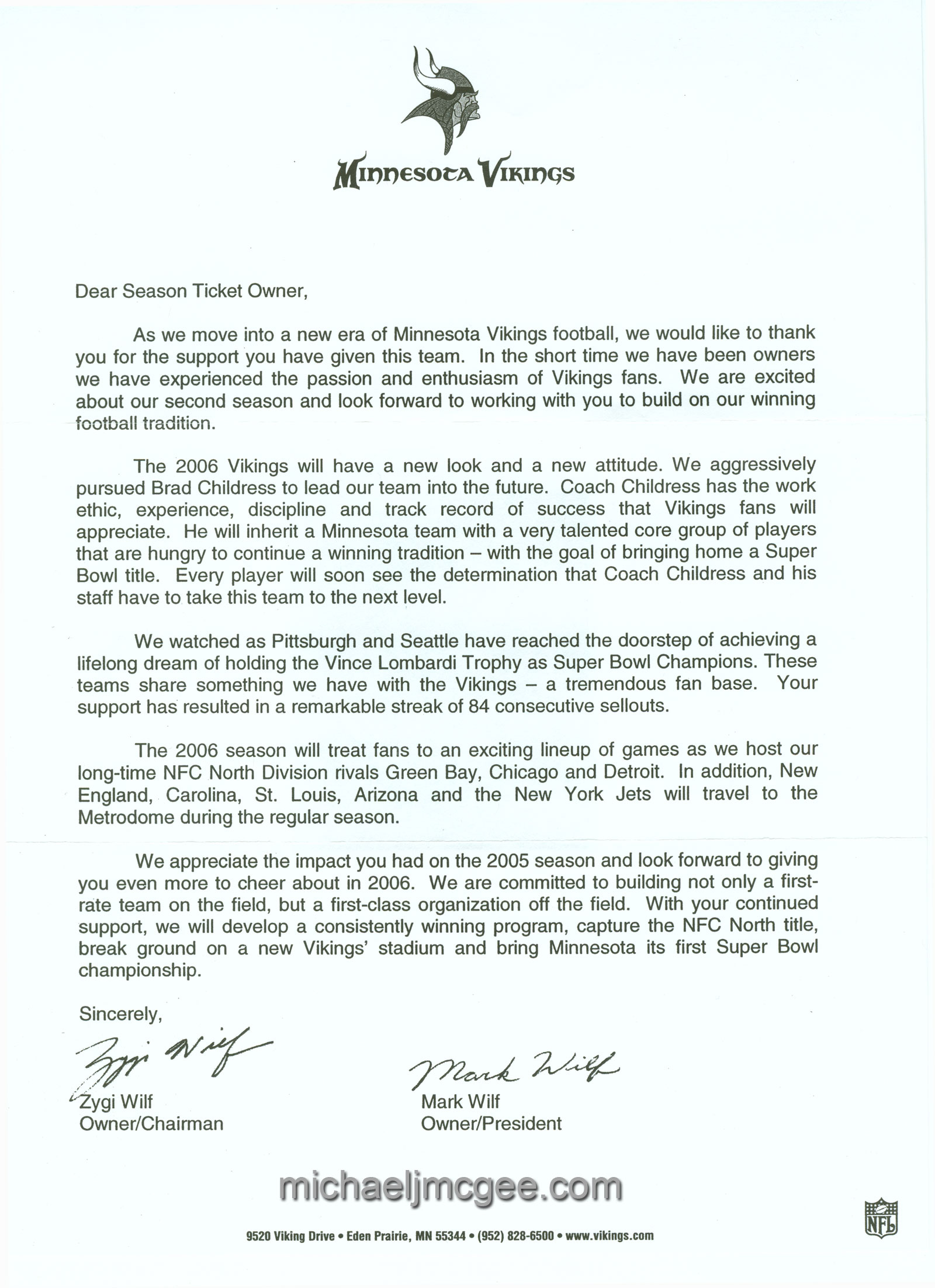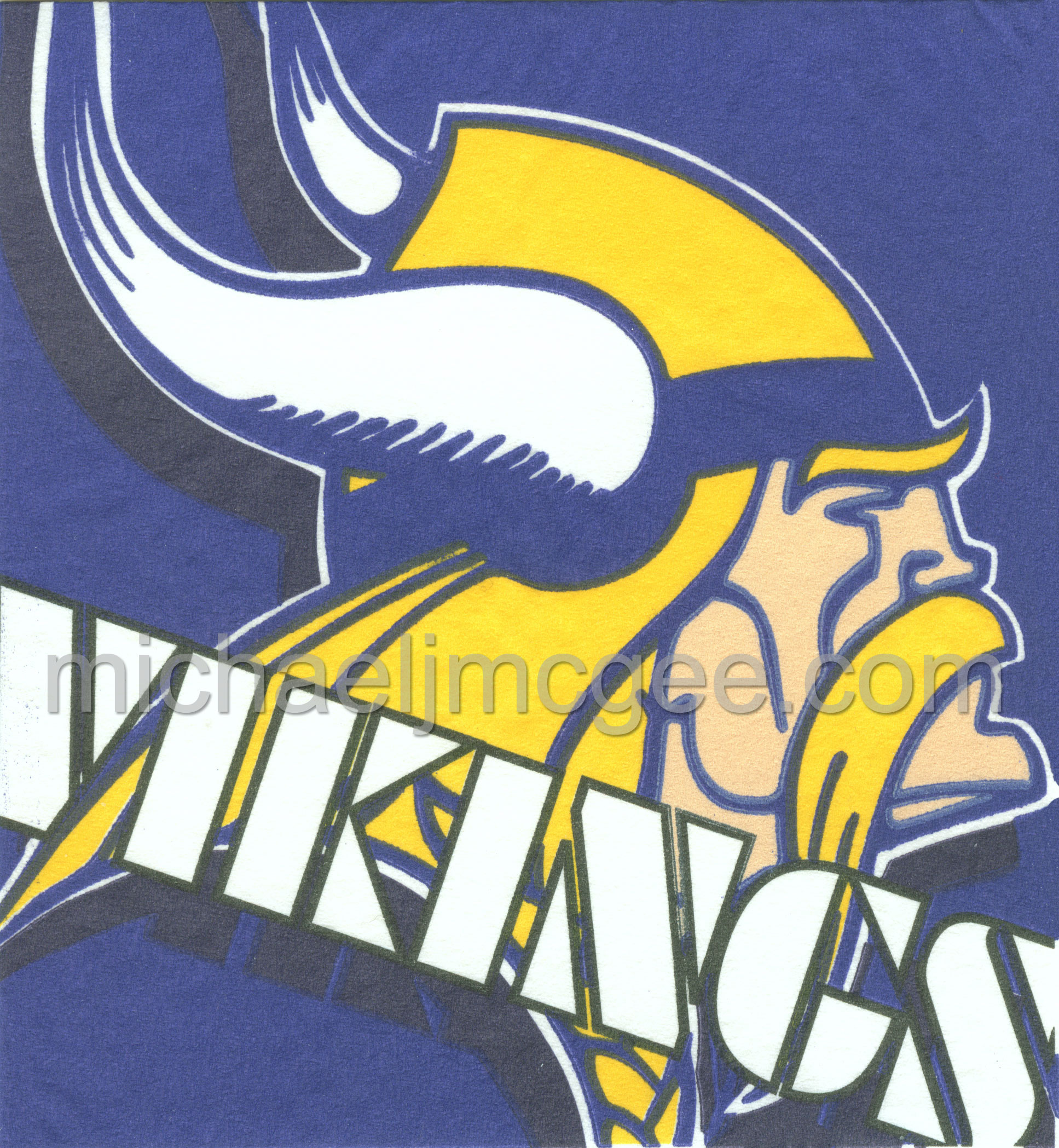 Napkin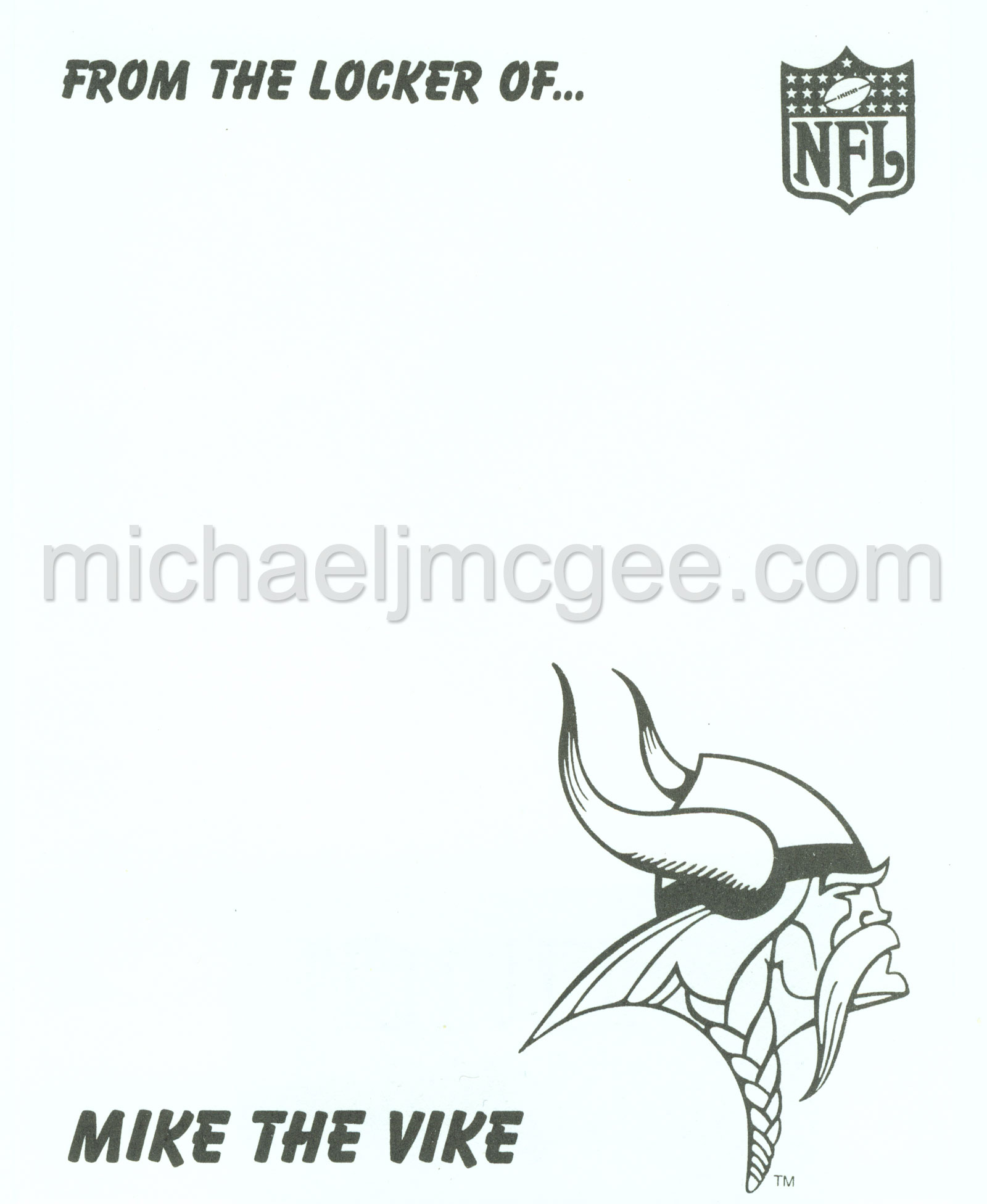 My personal note pad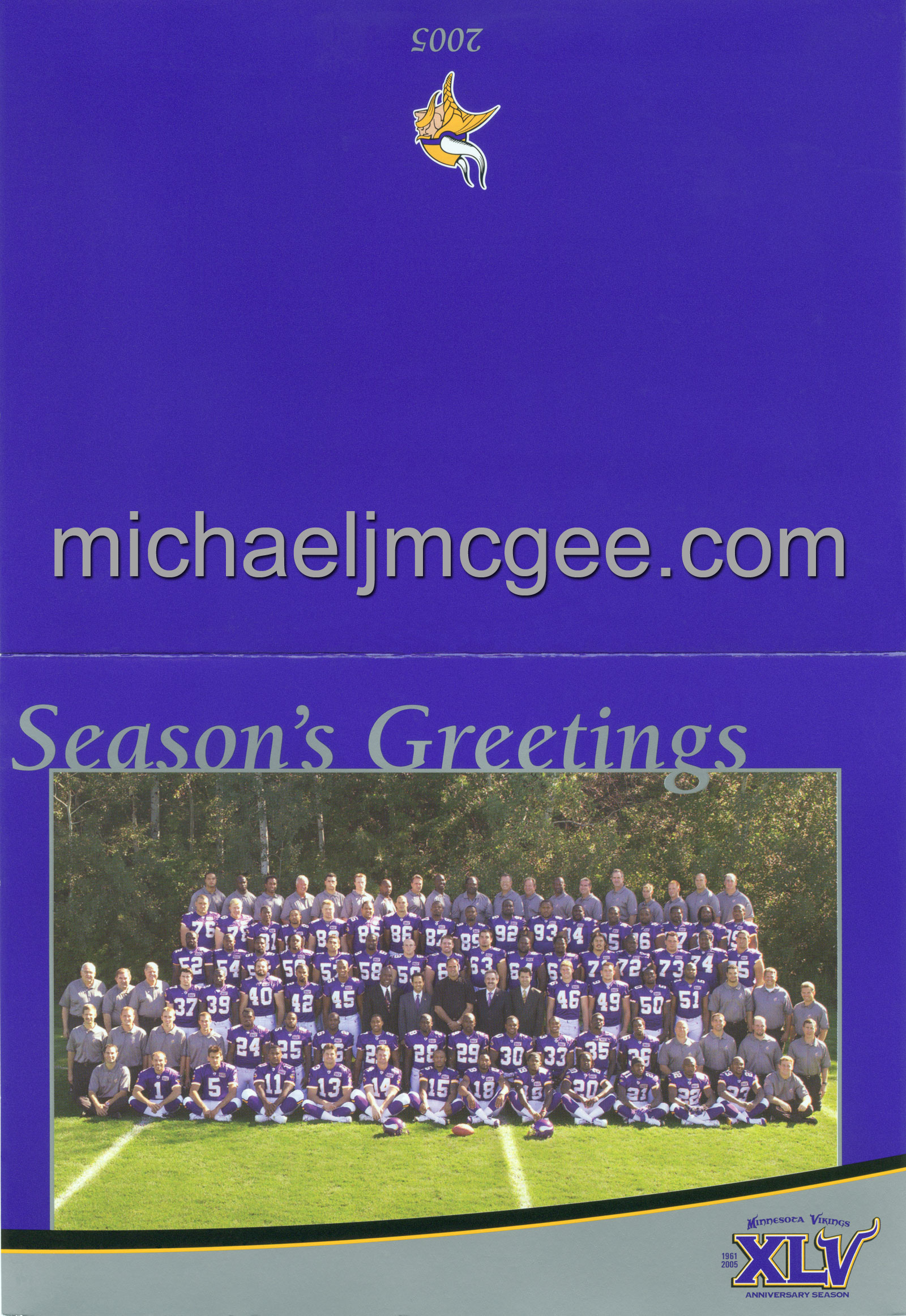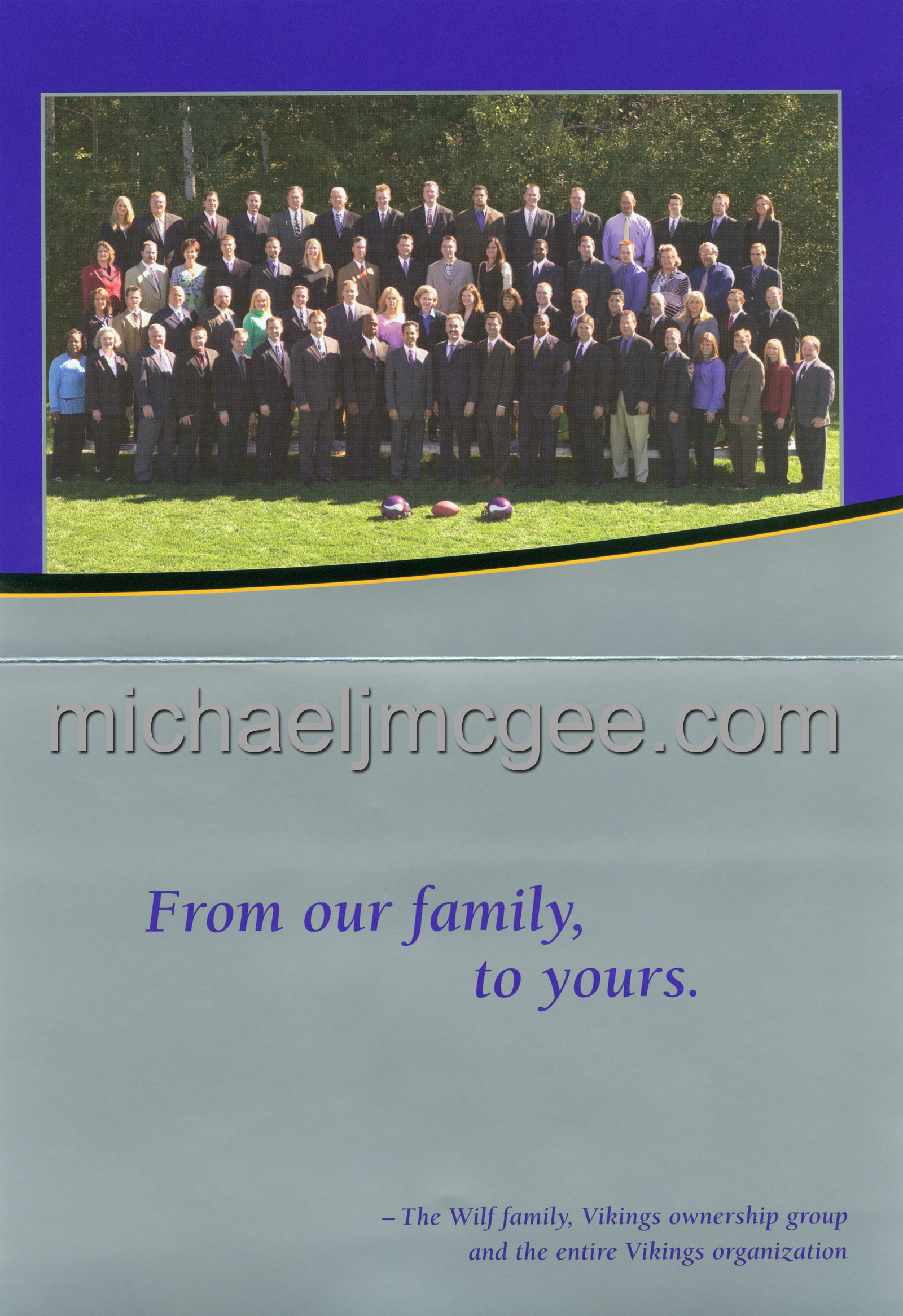 2006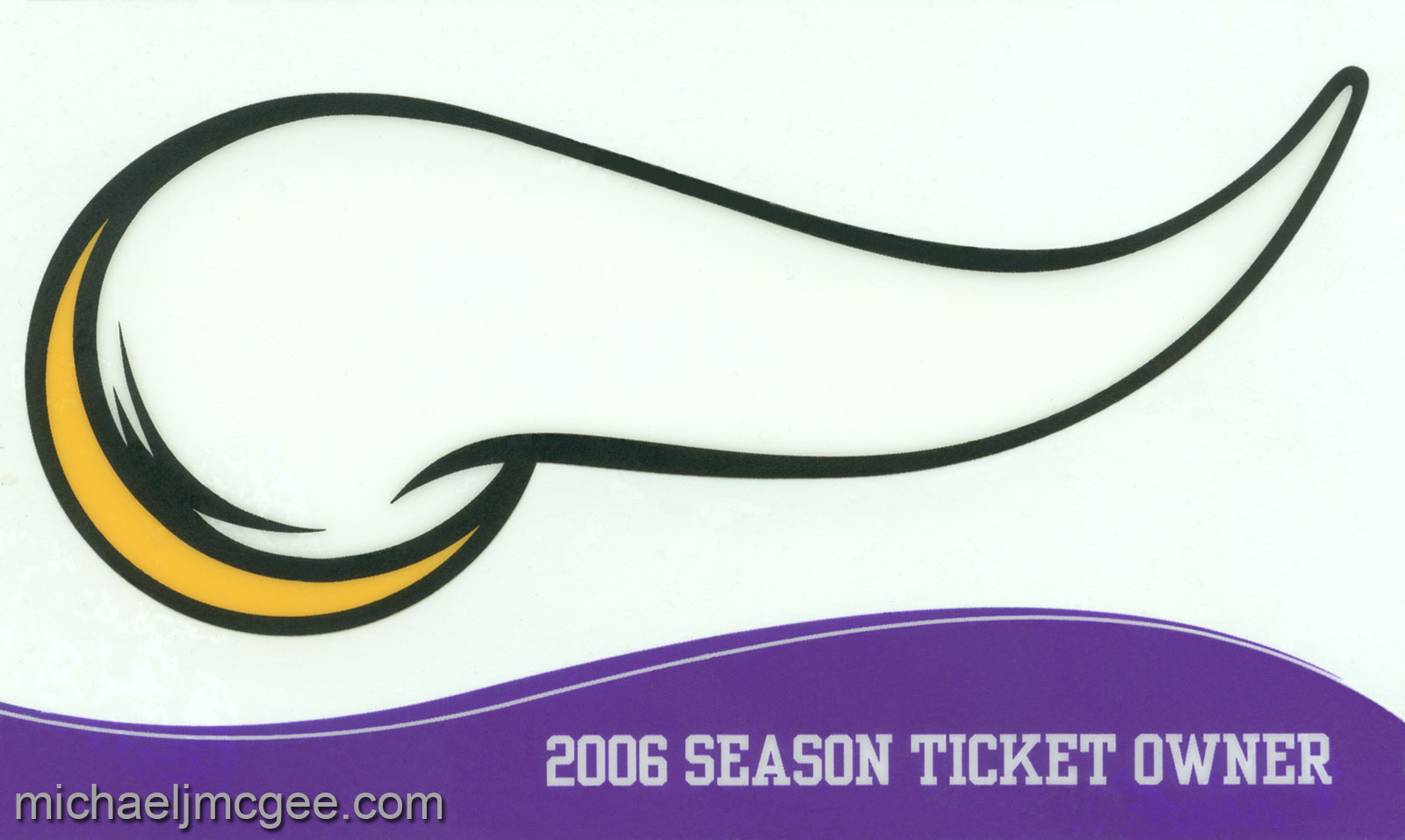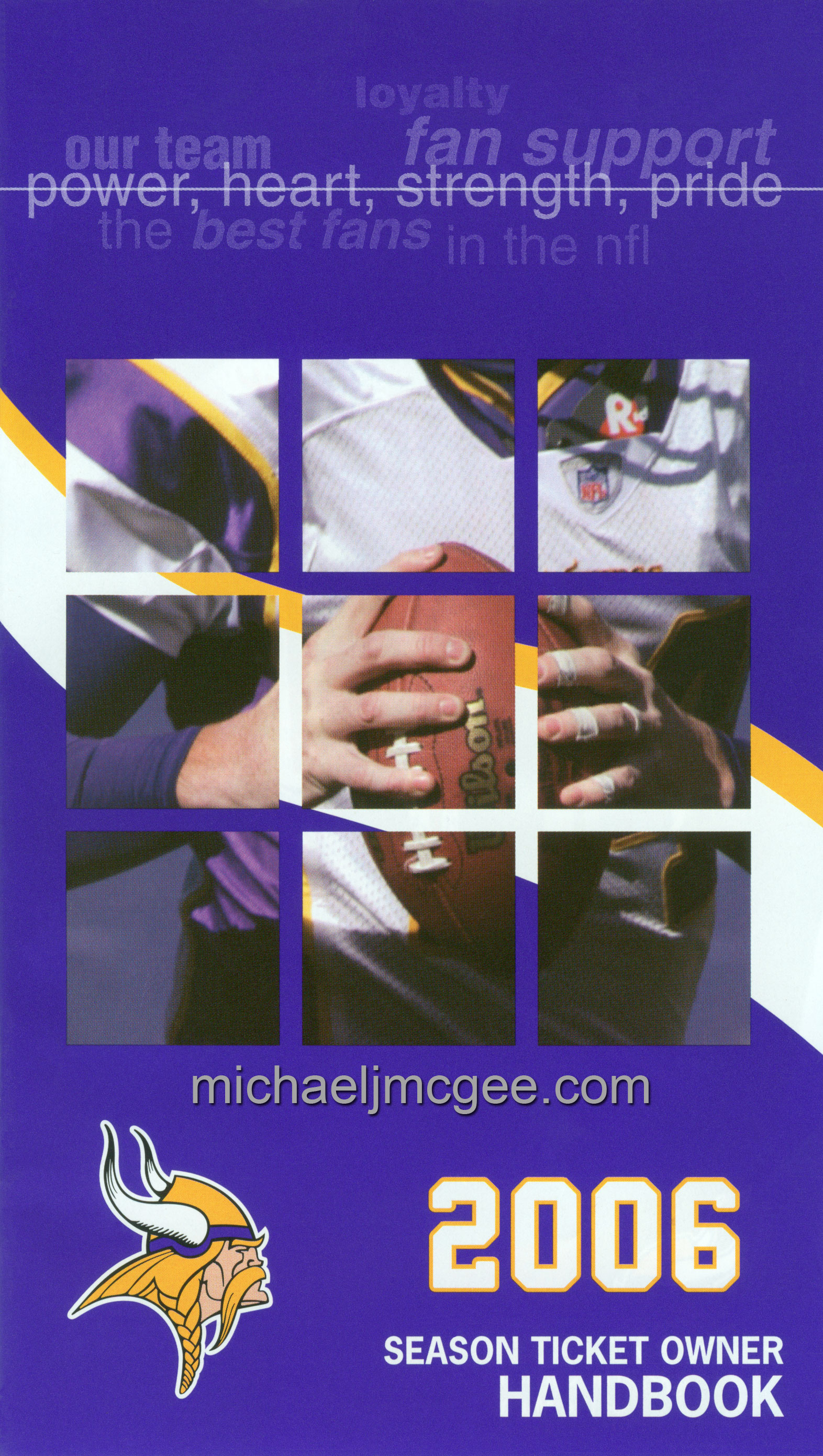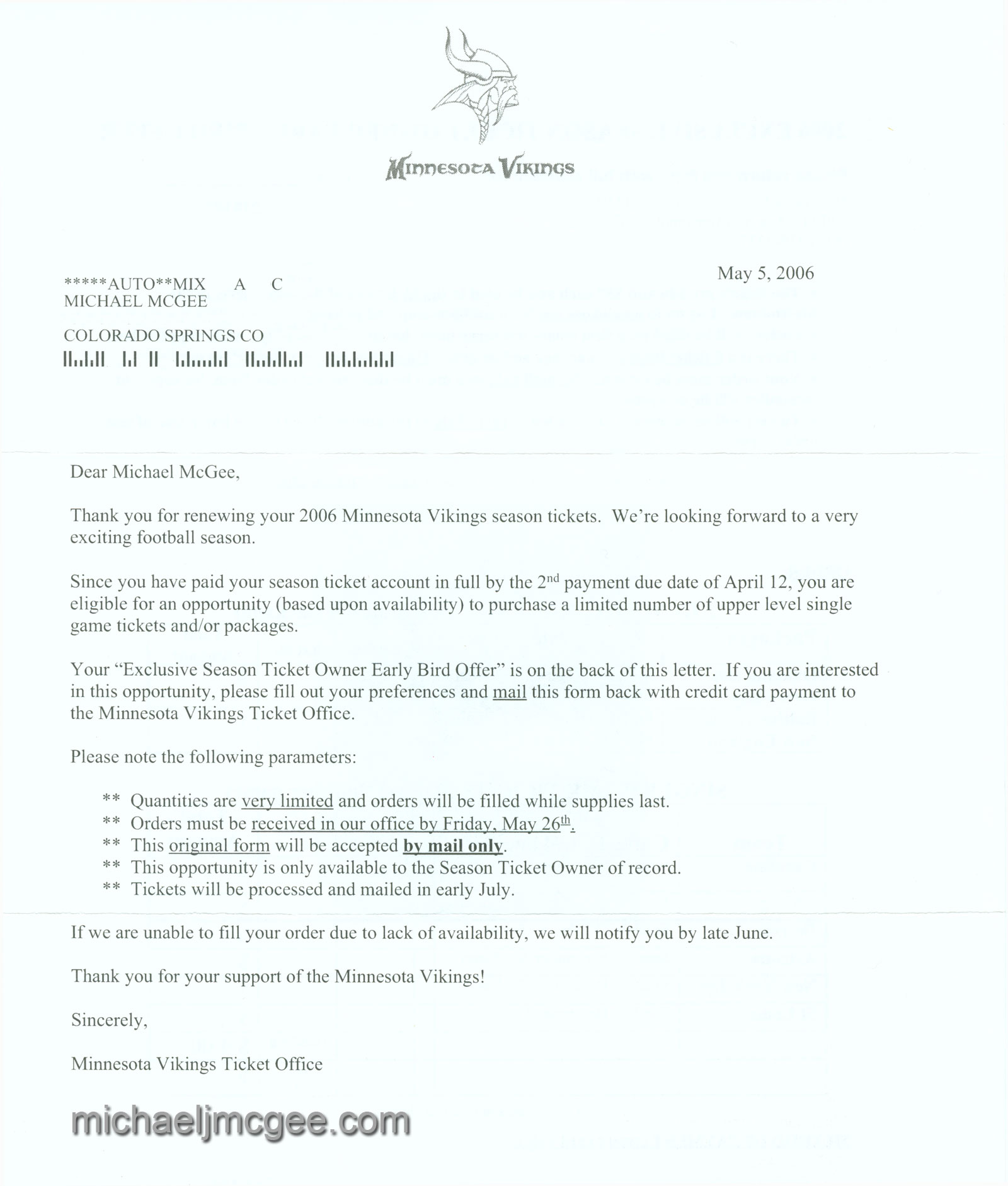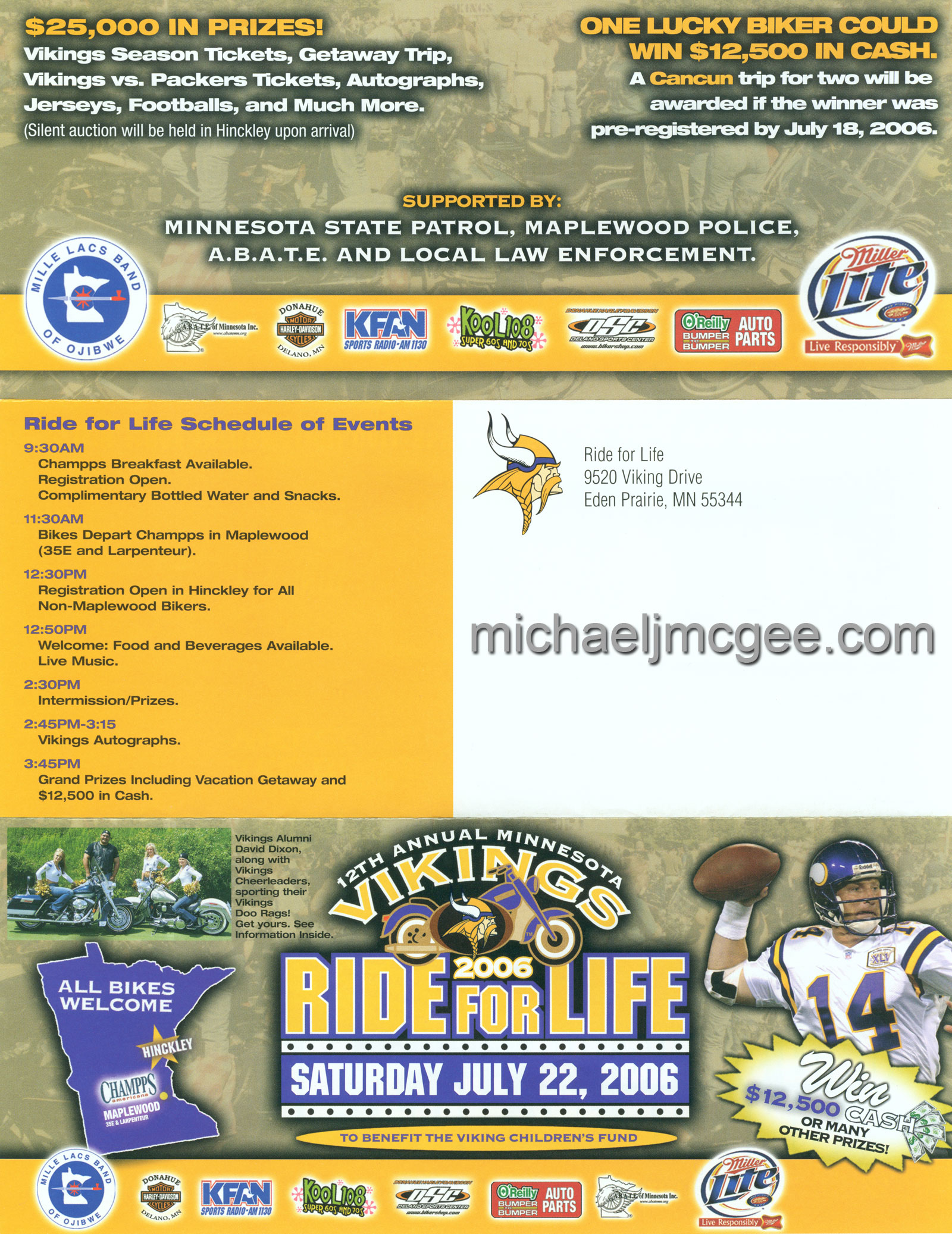 2007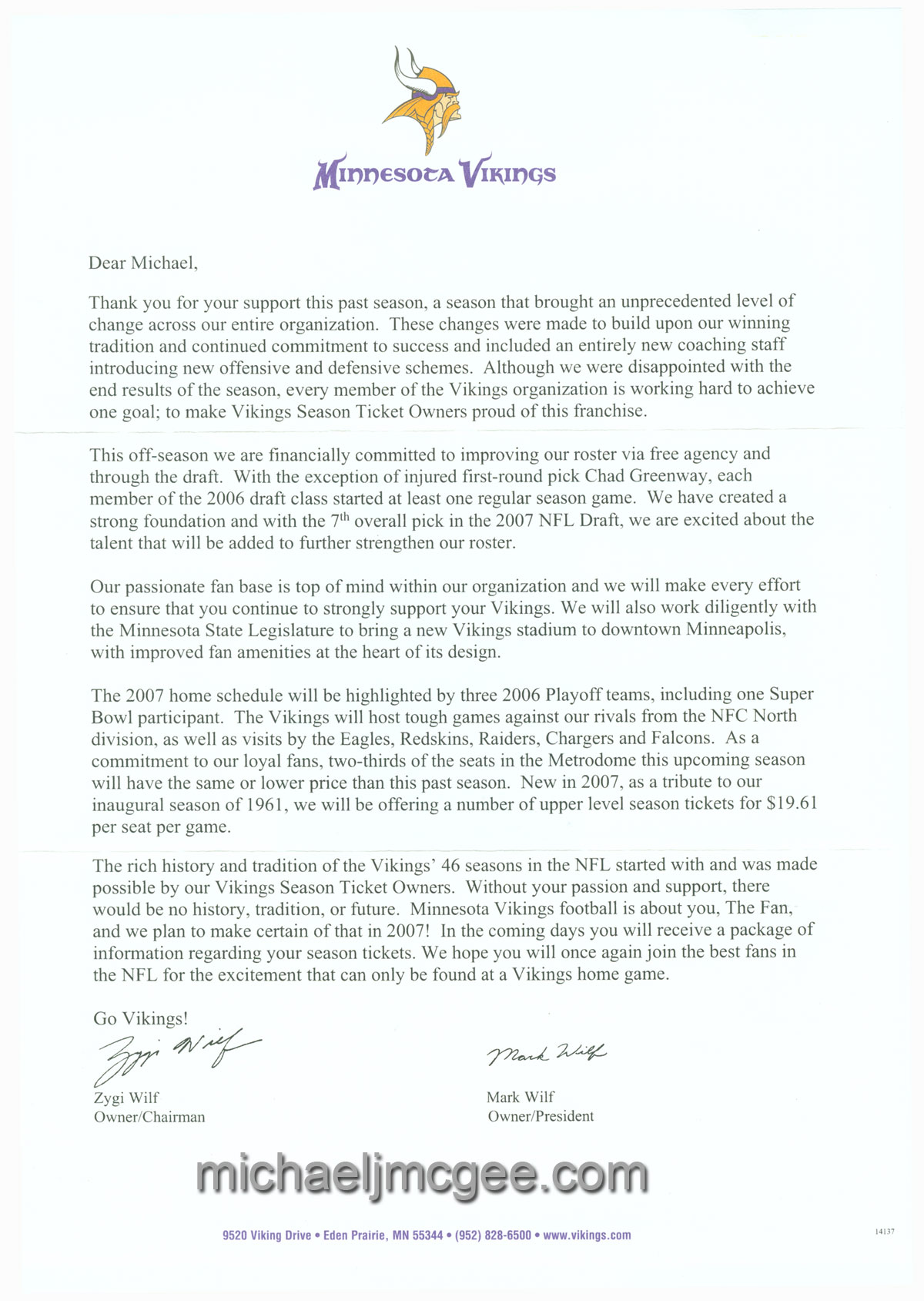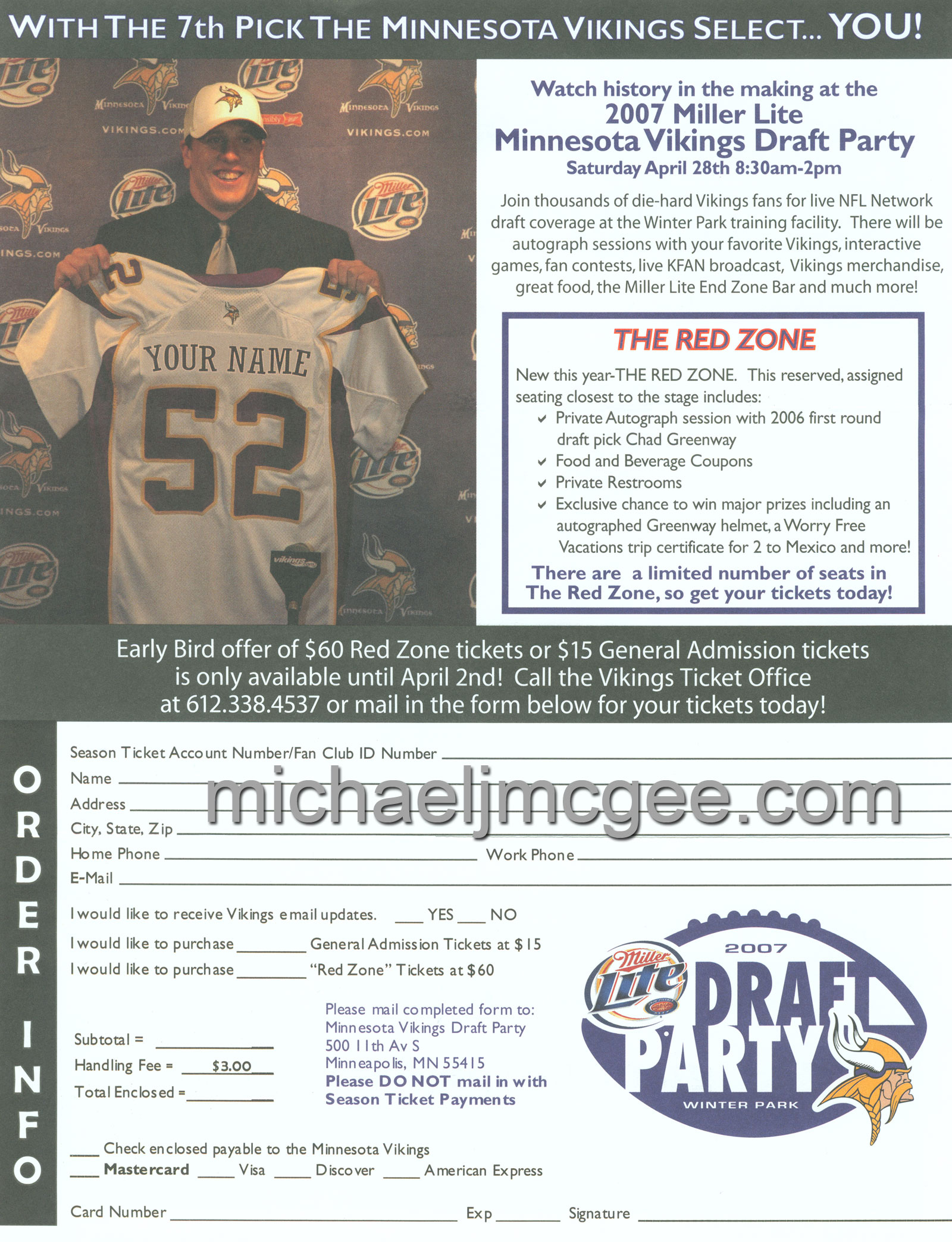 2008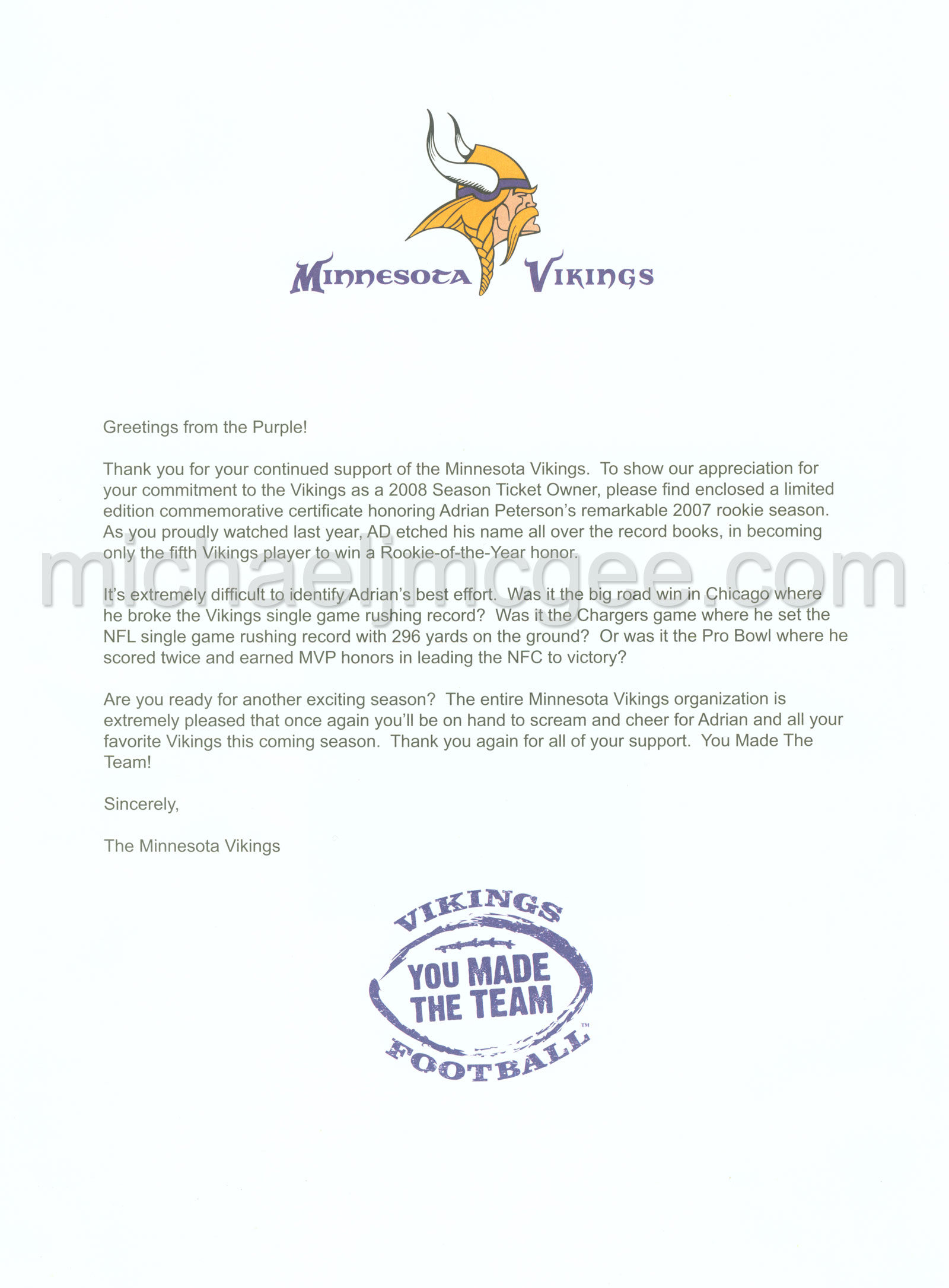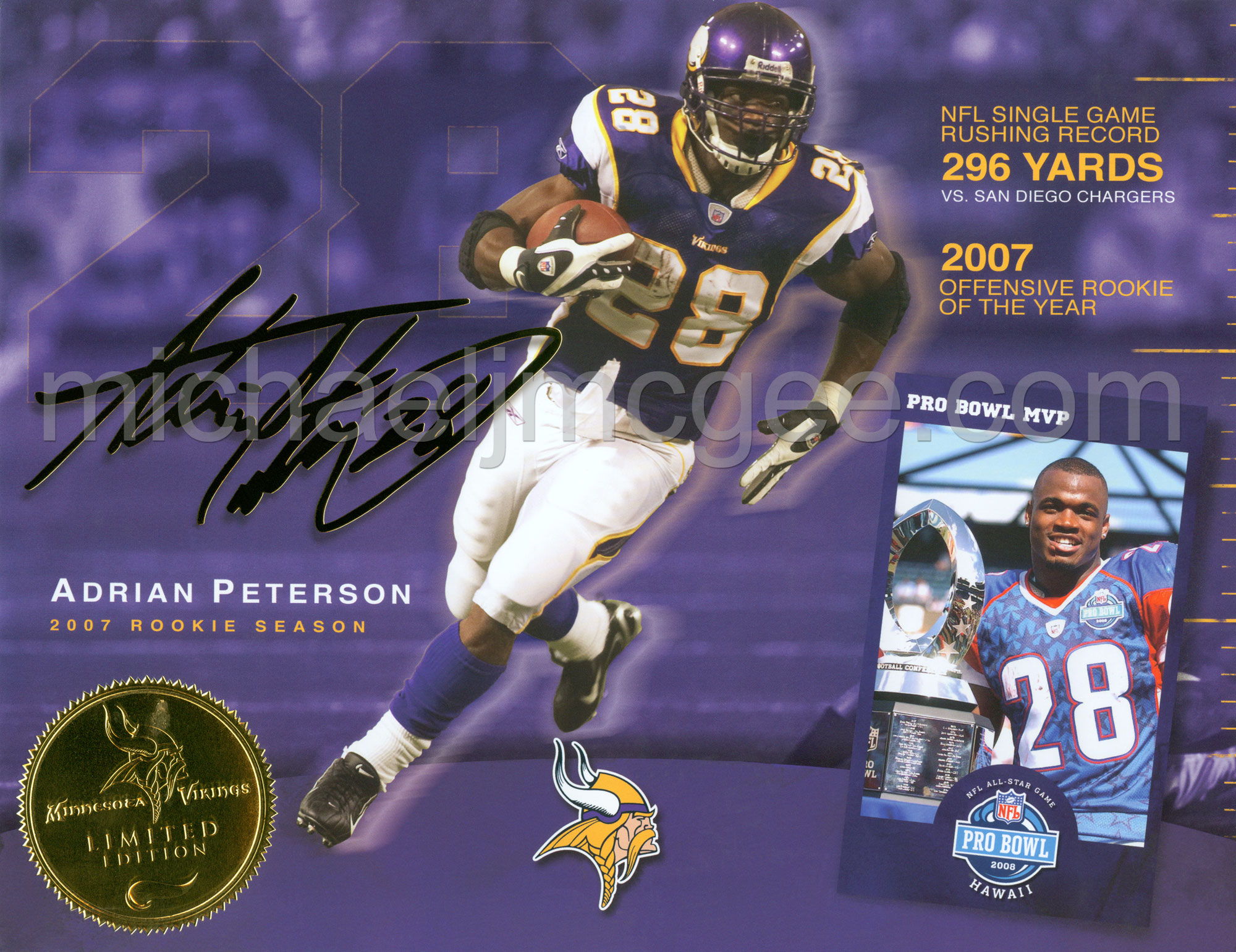 Adrian Peterson Pro Bowl Certificate for Season ticket holders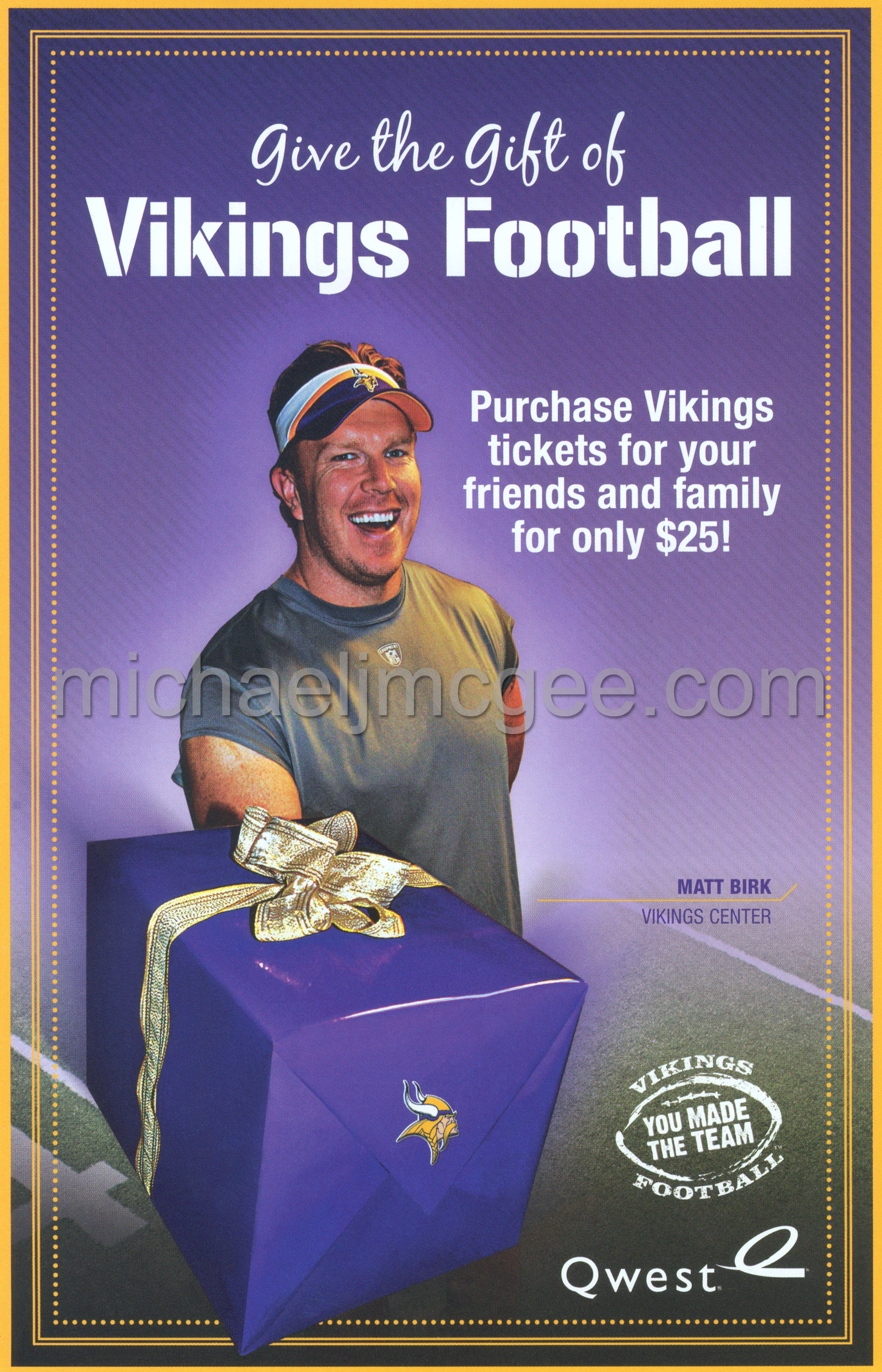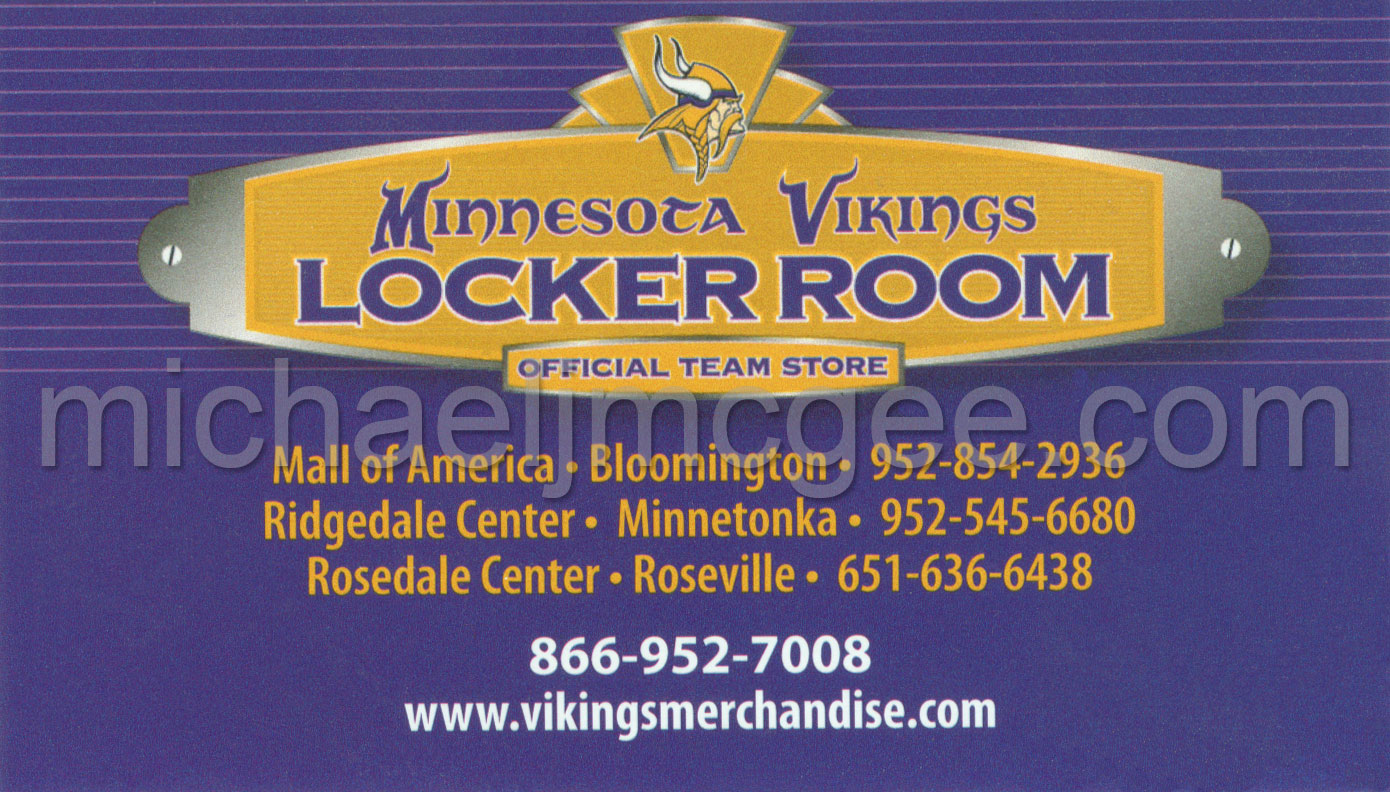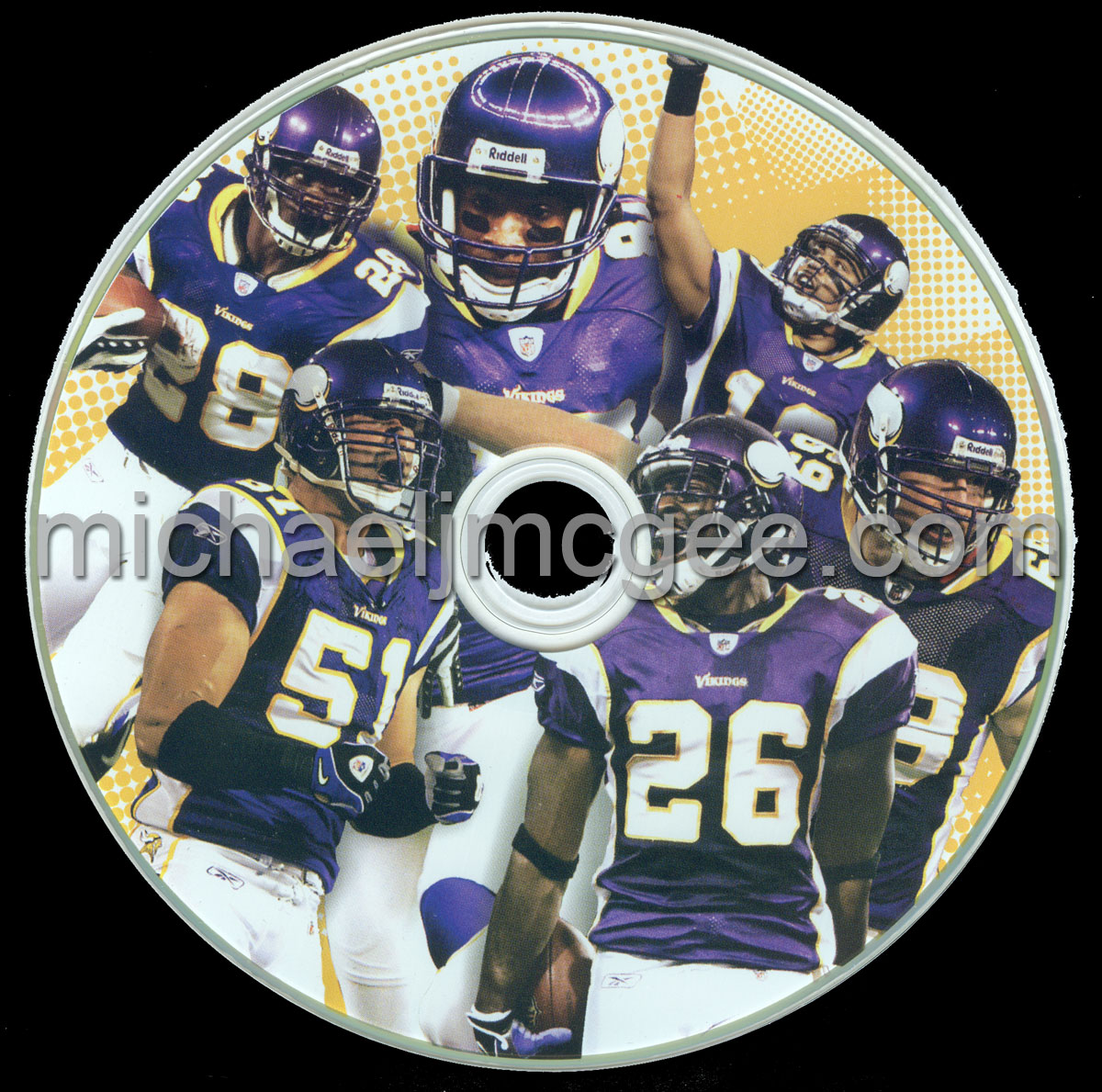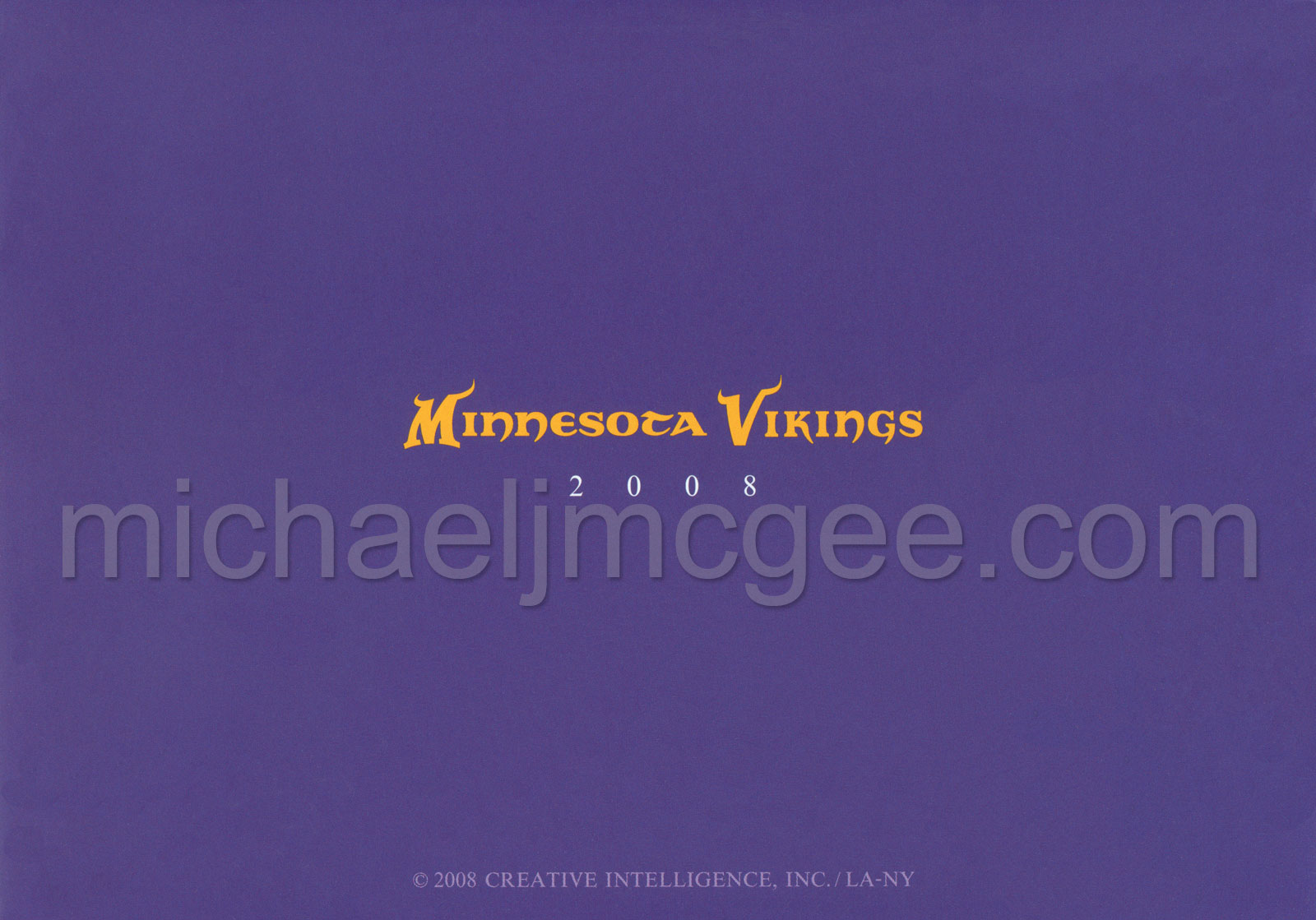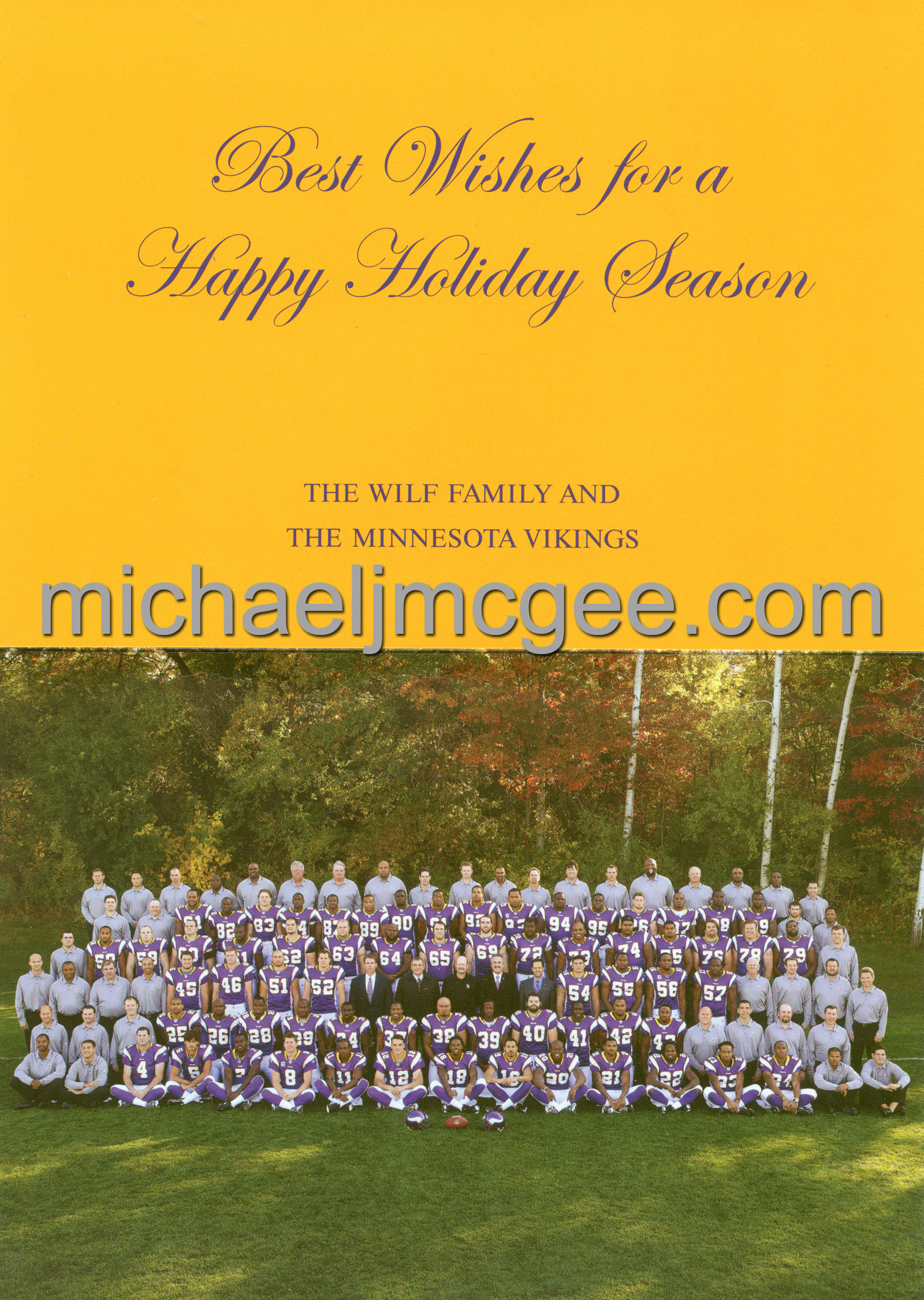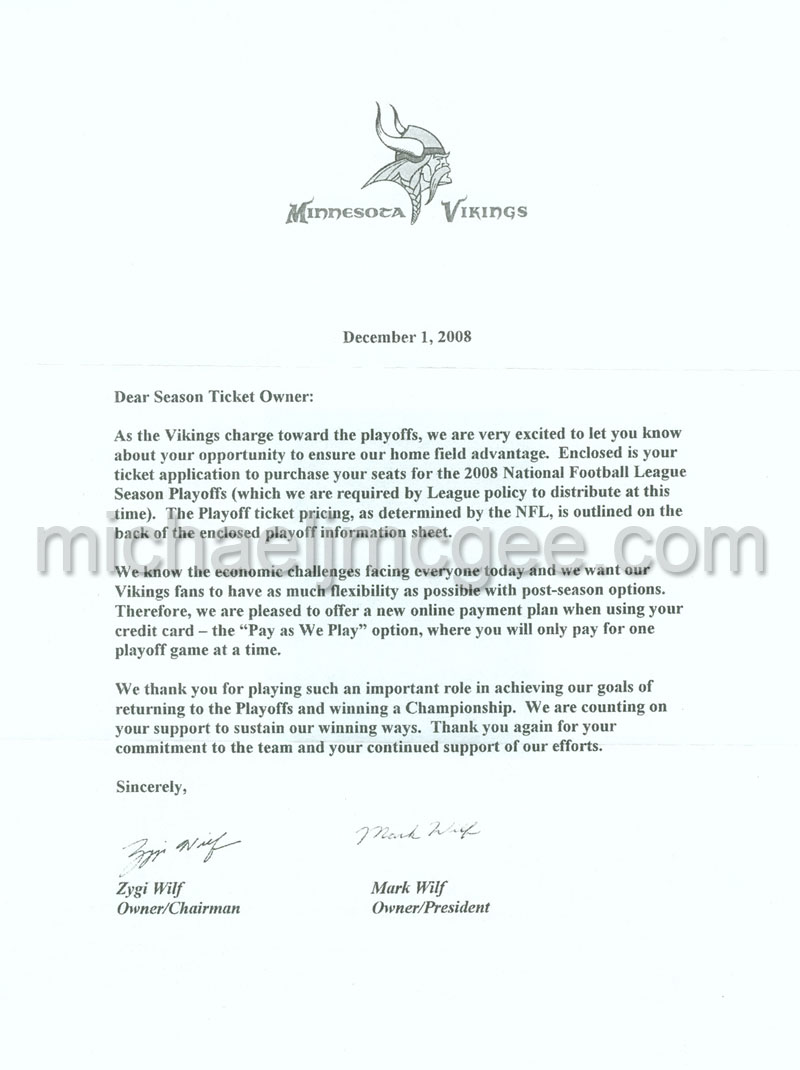 2009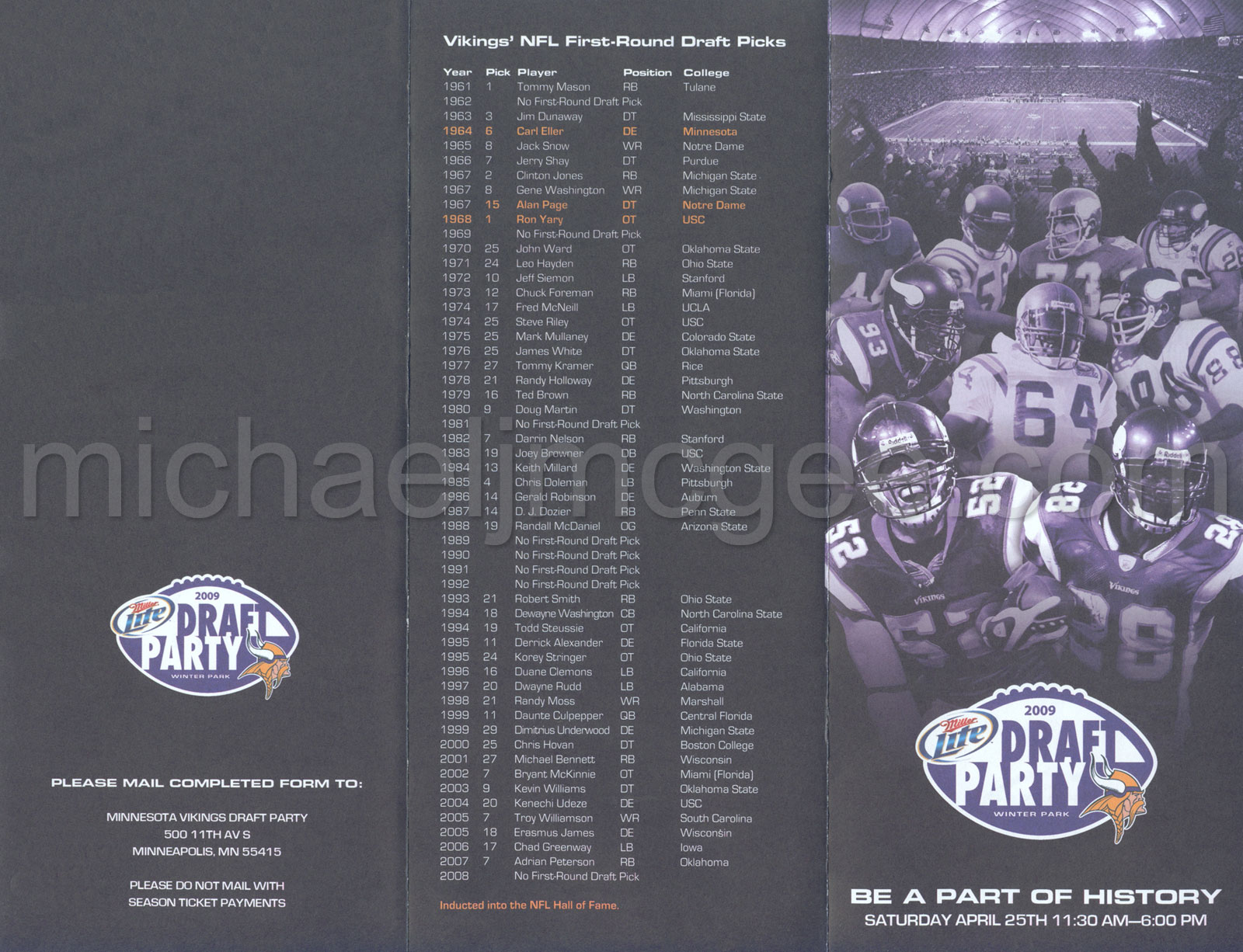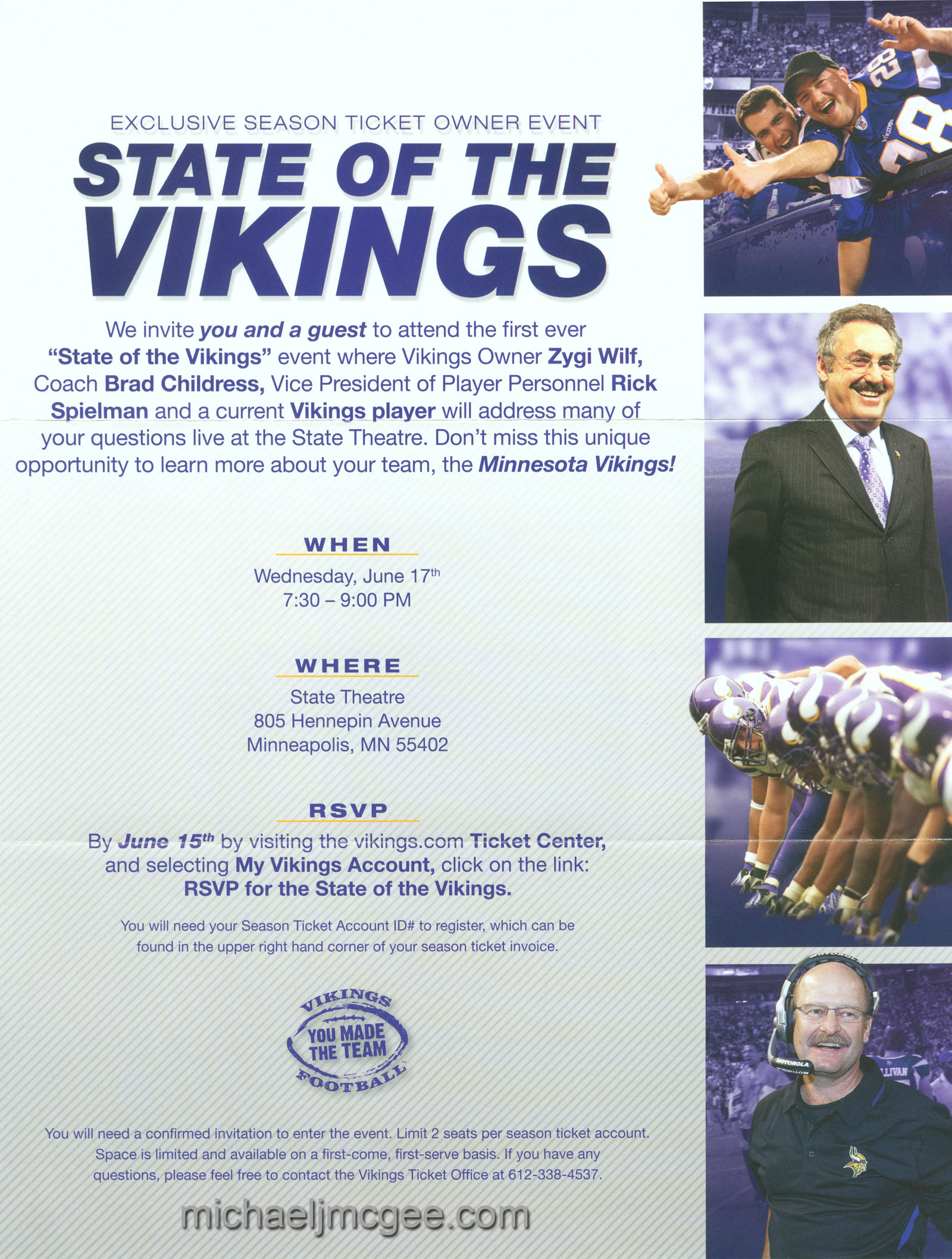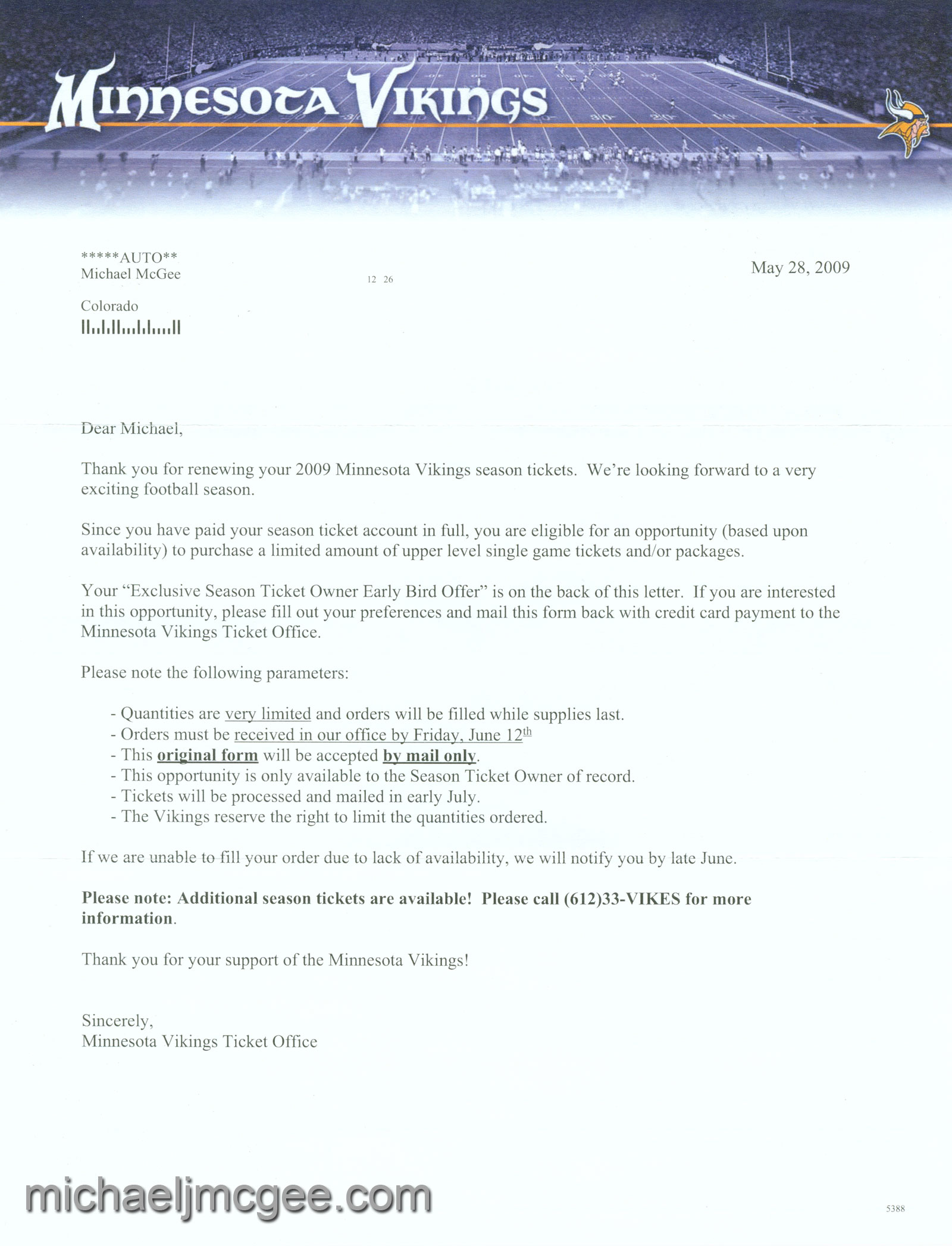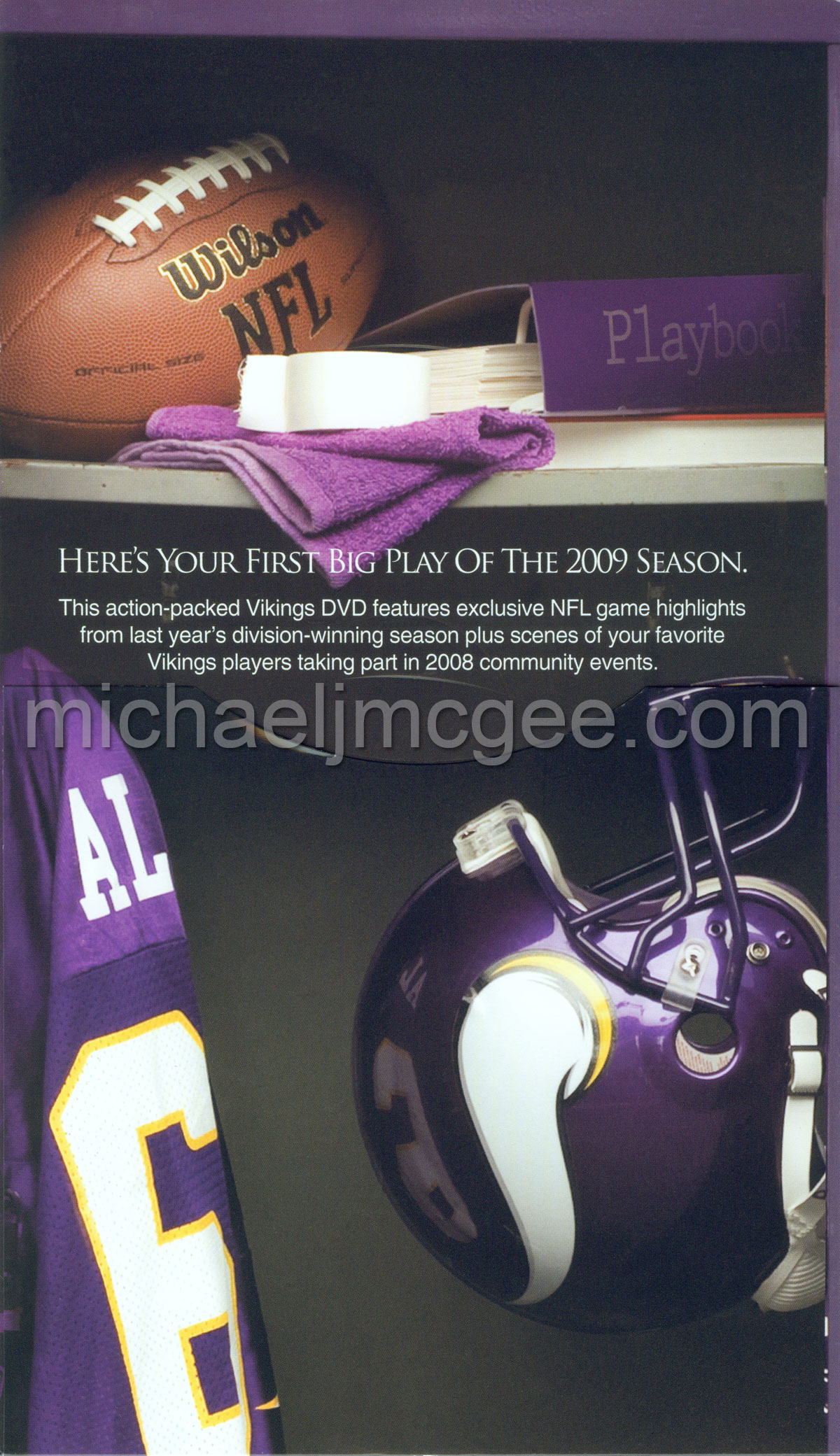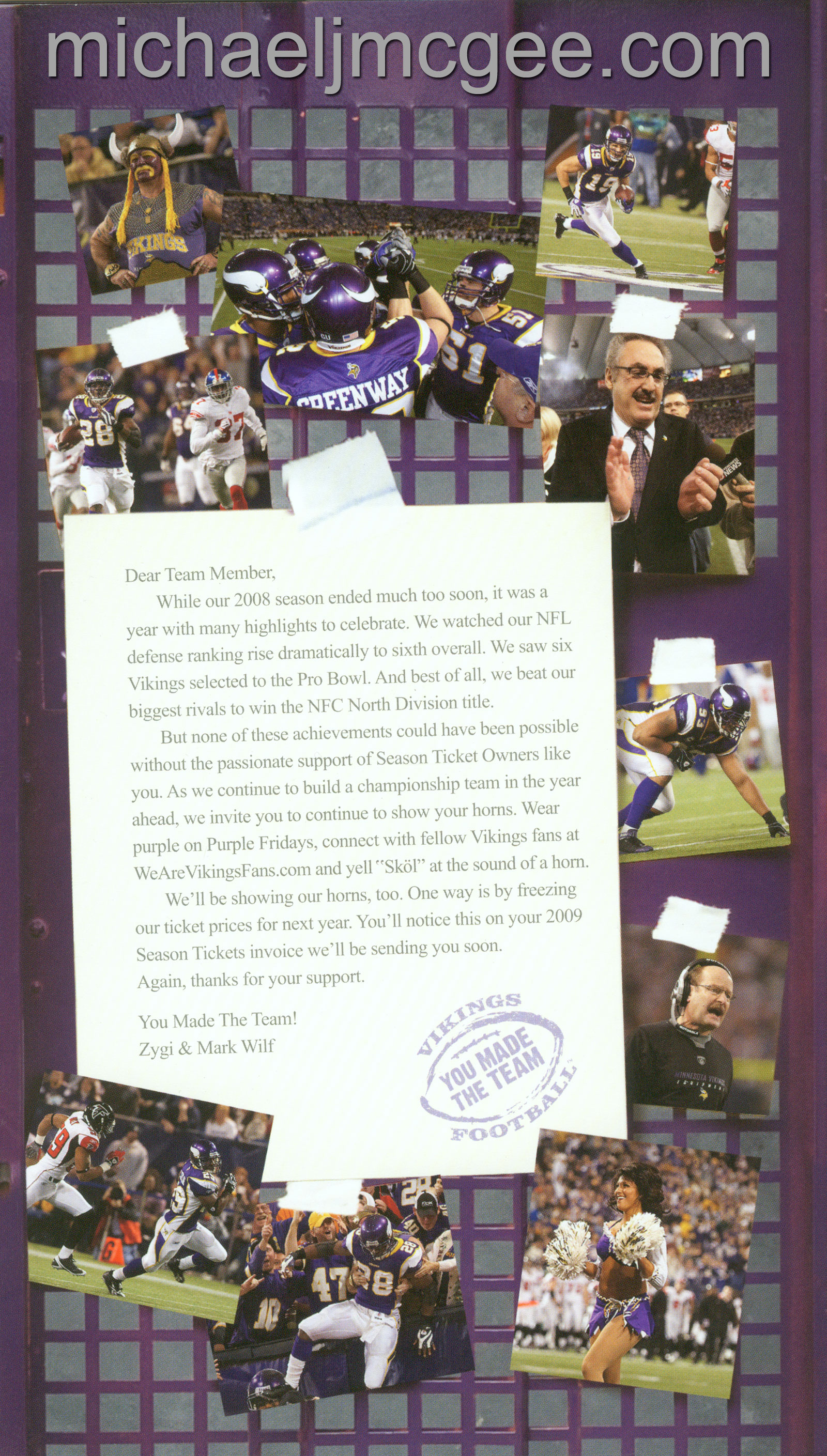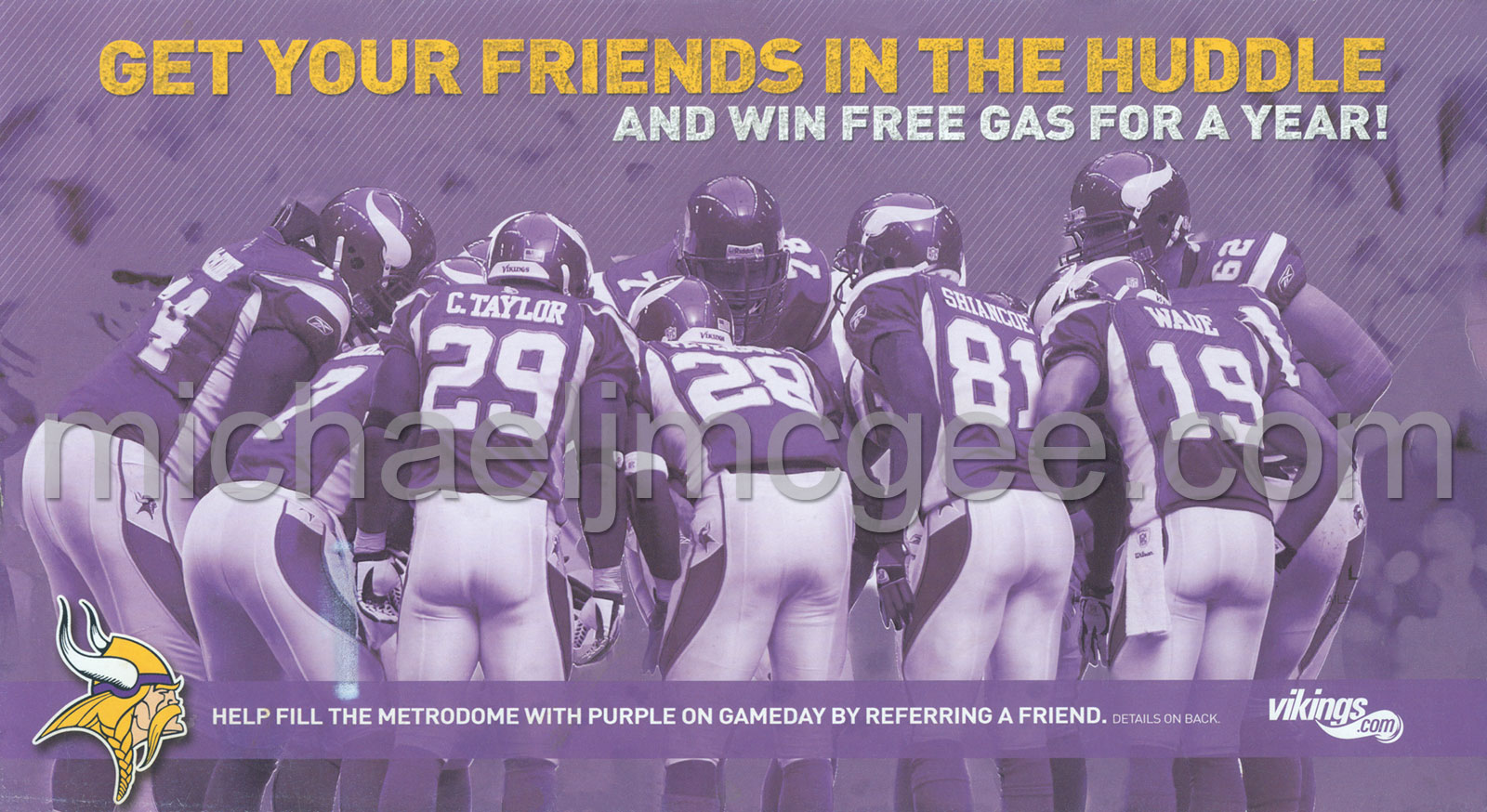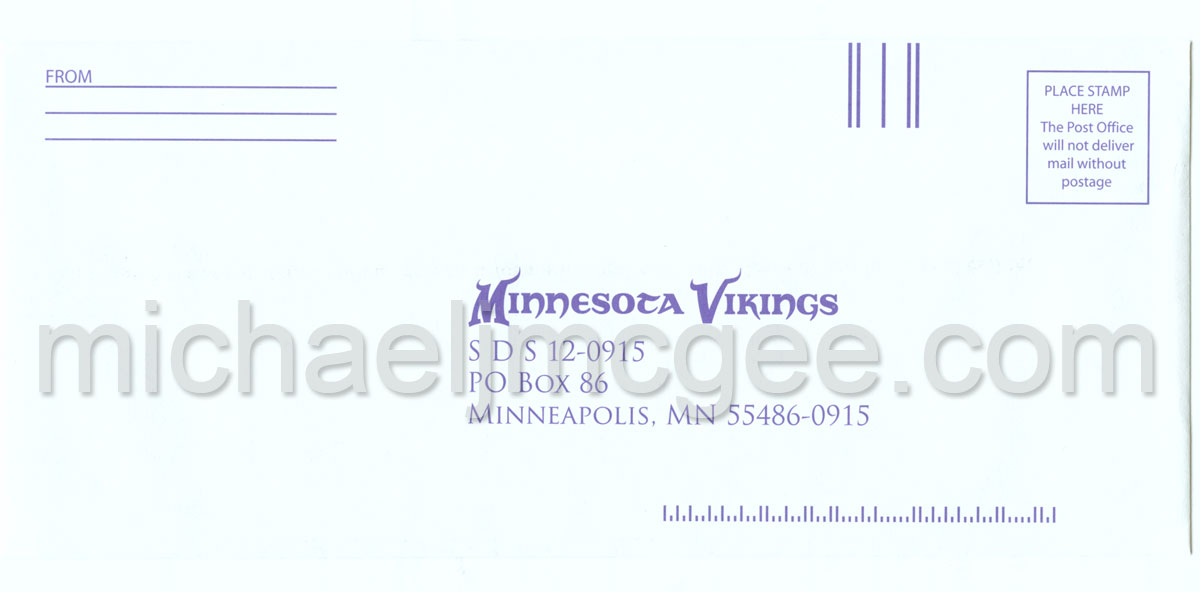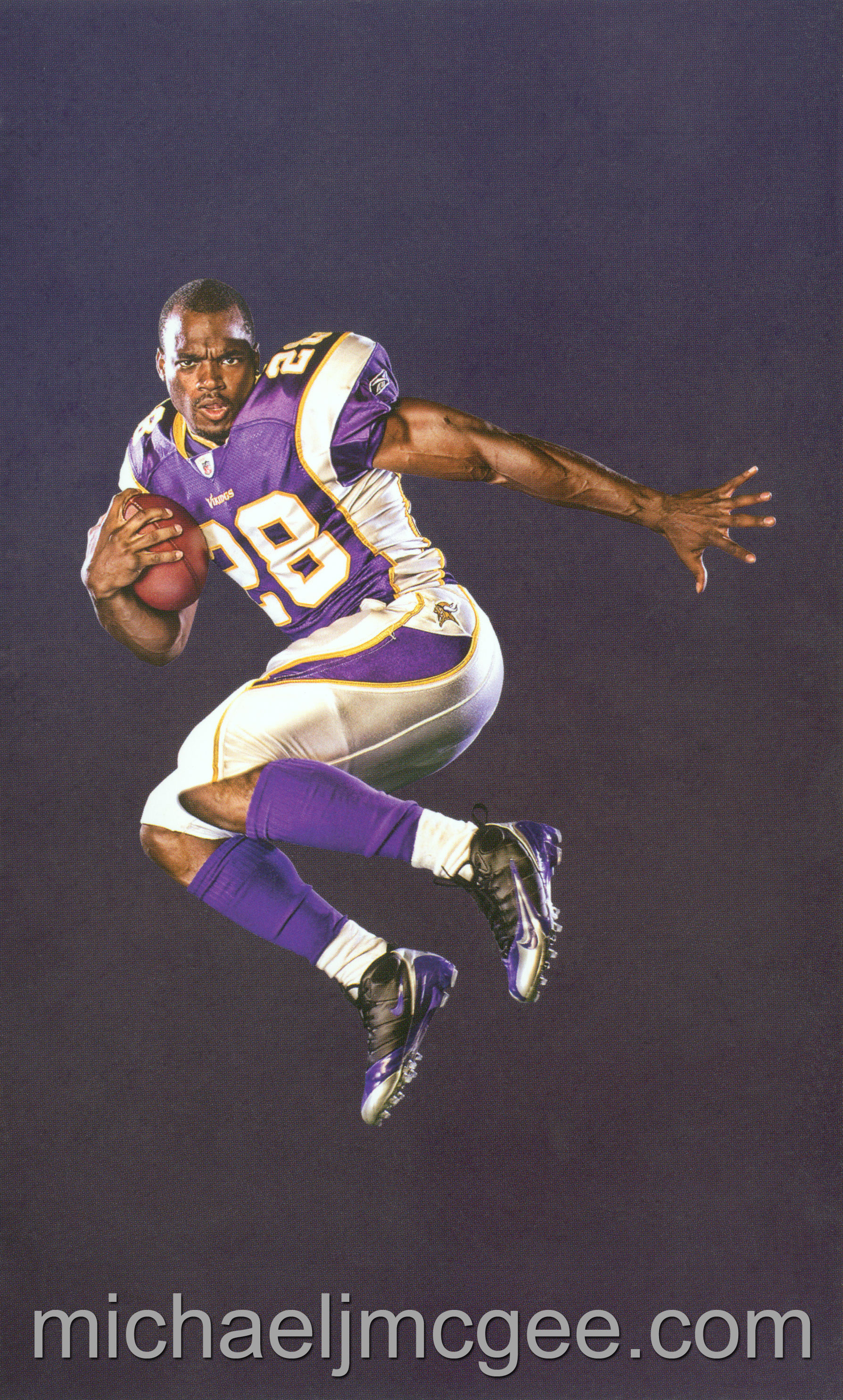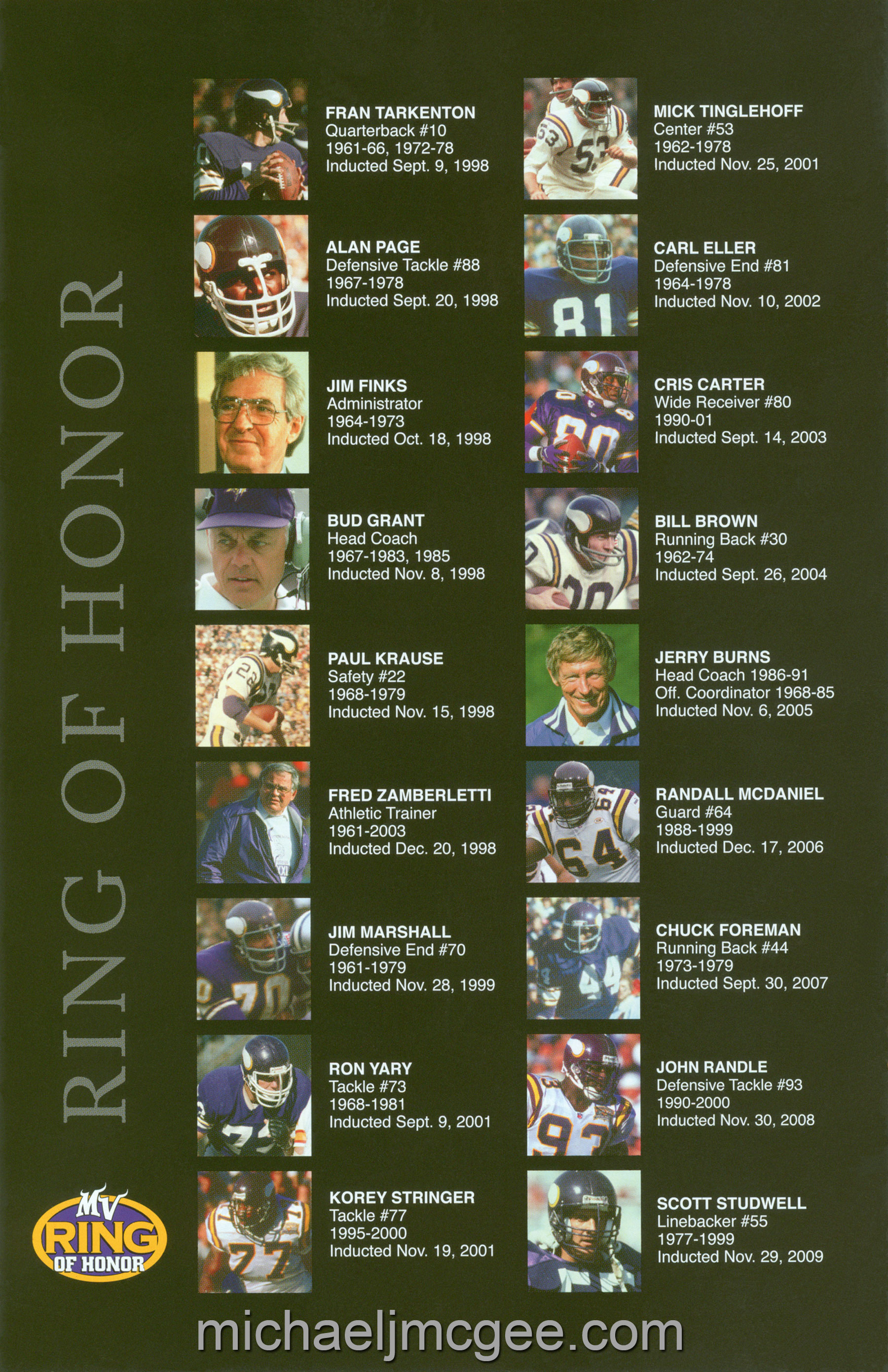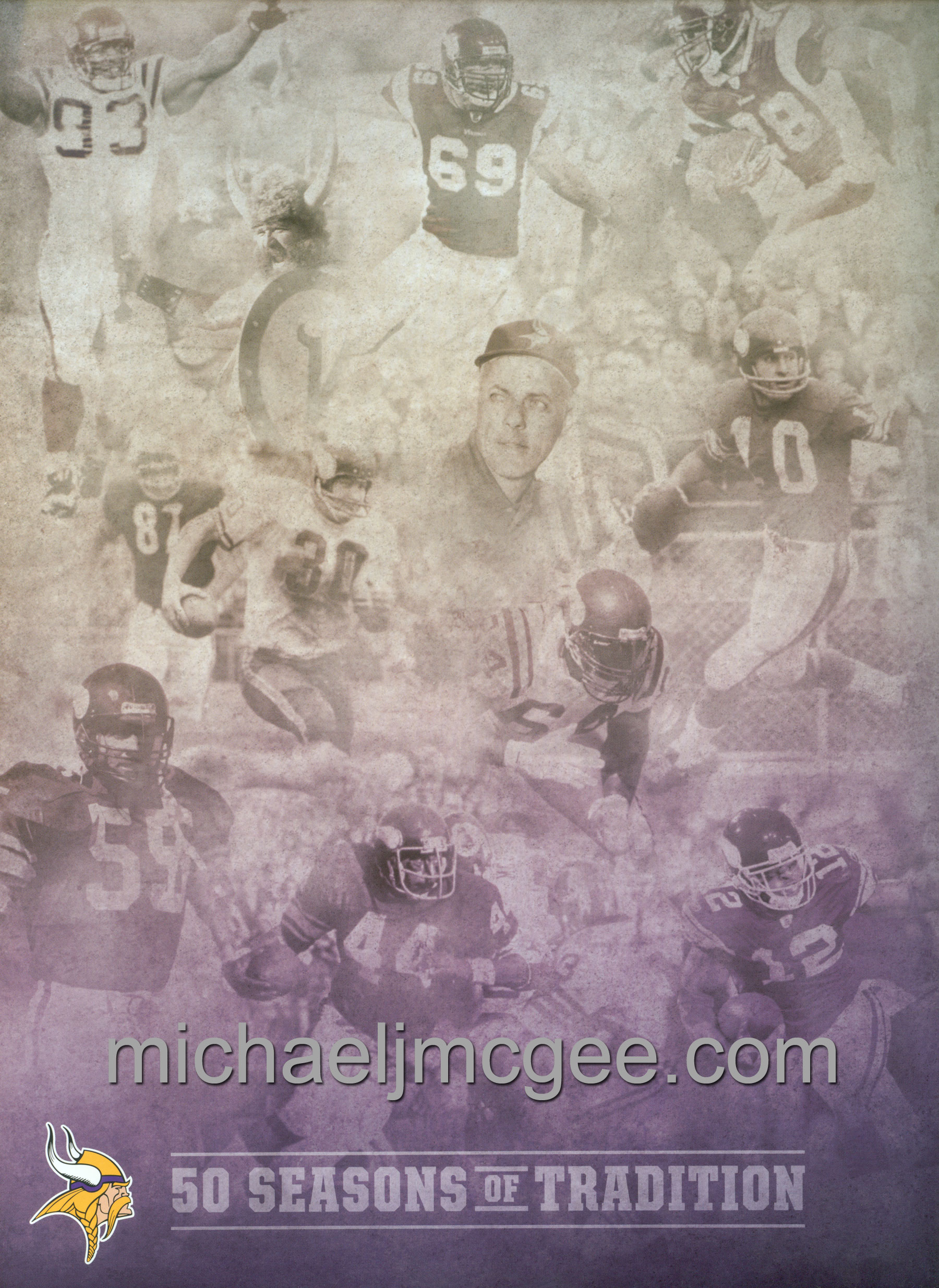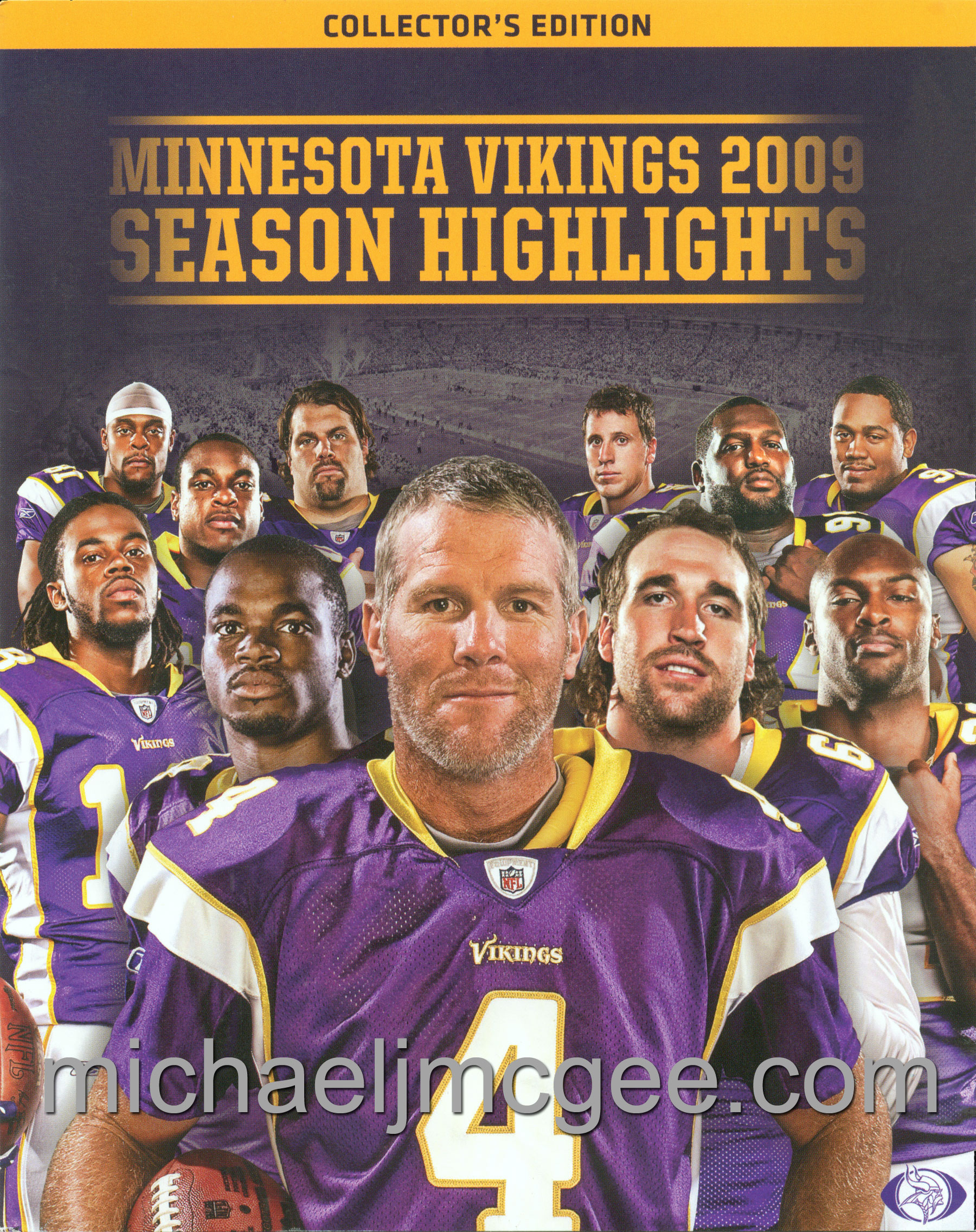 2010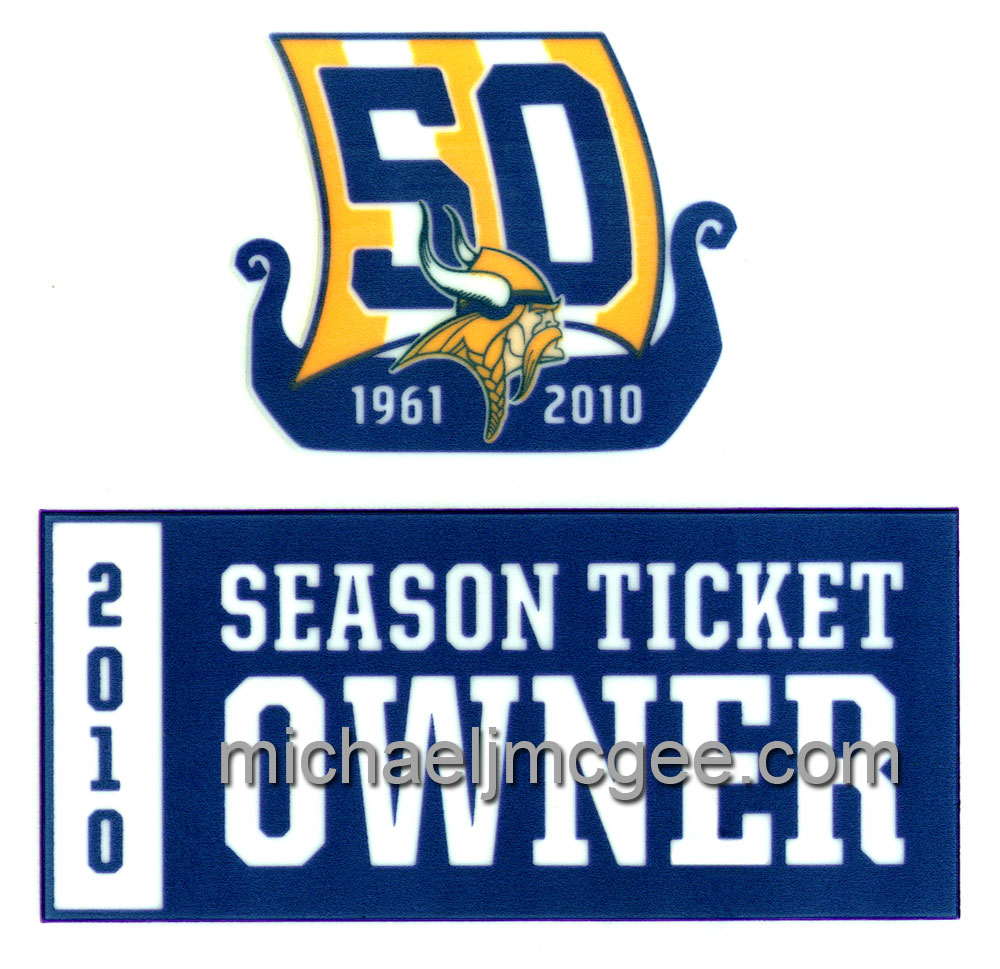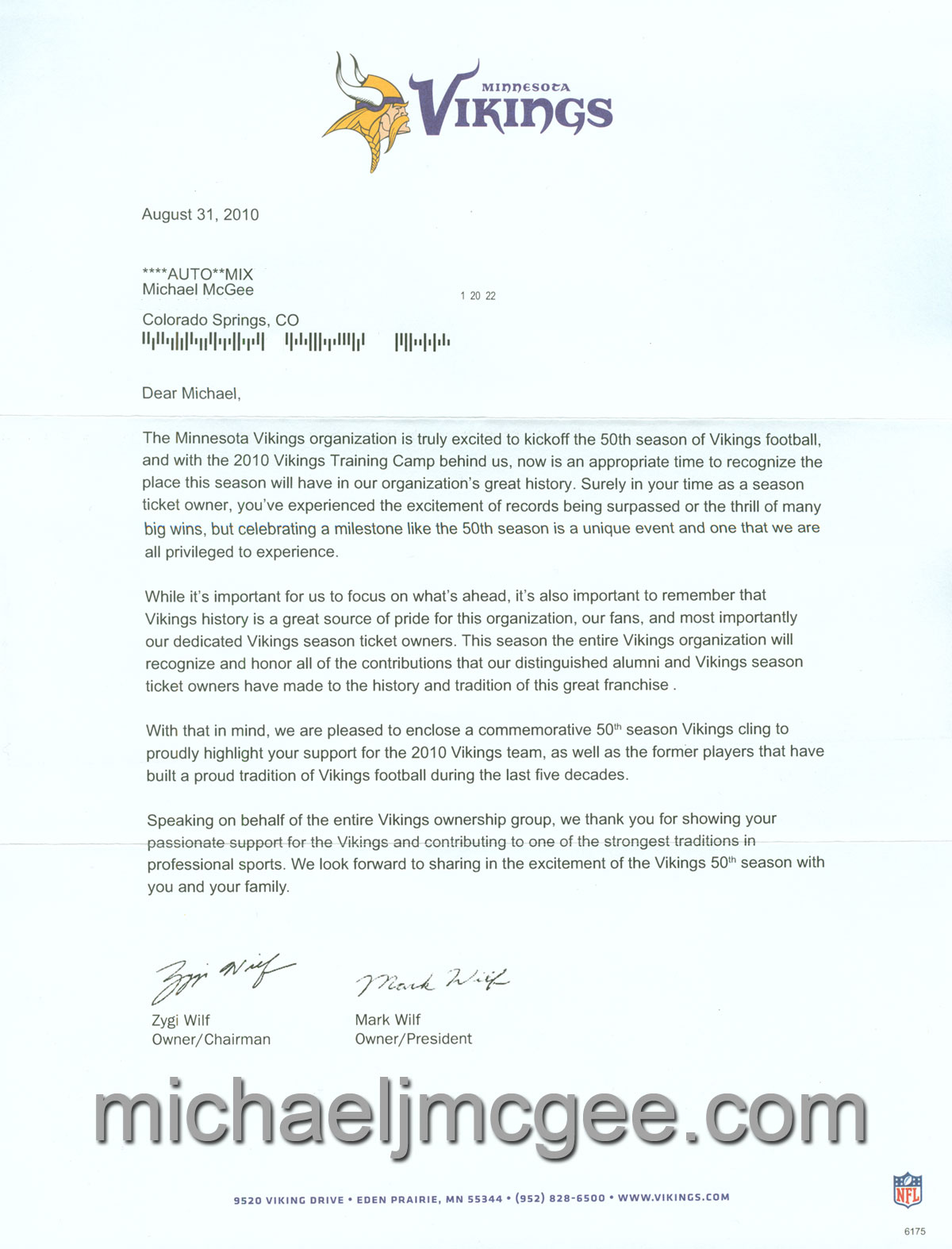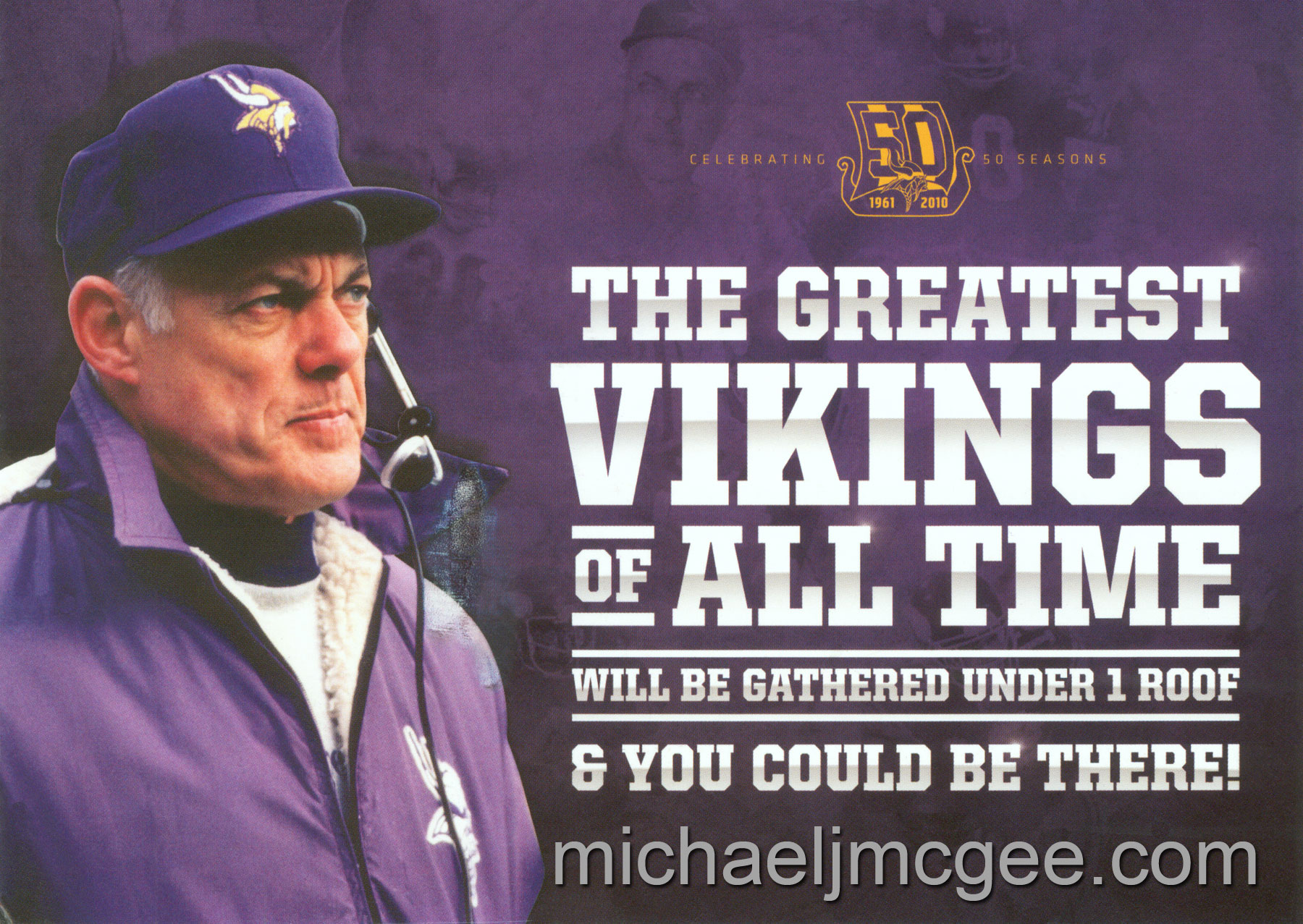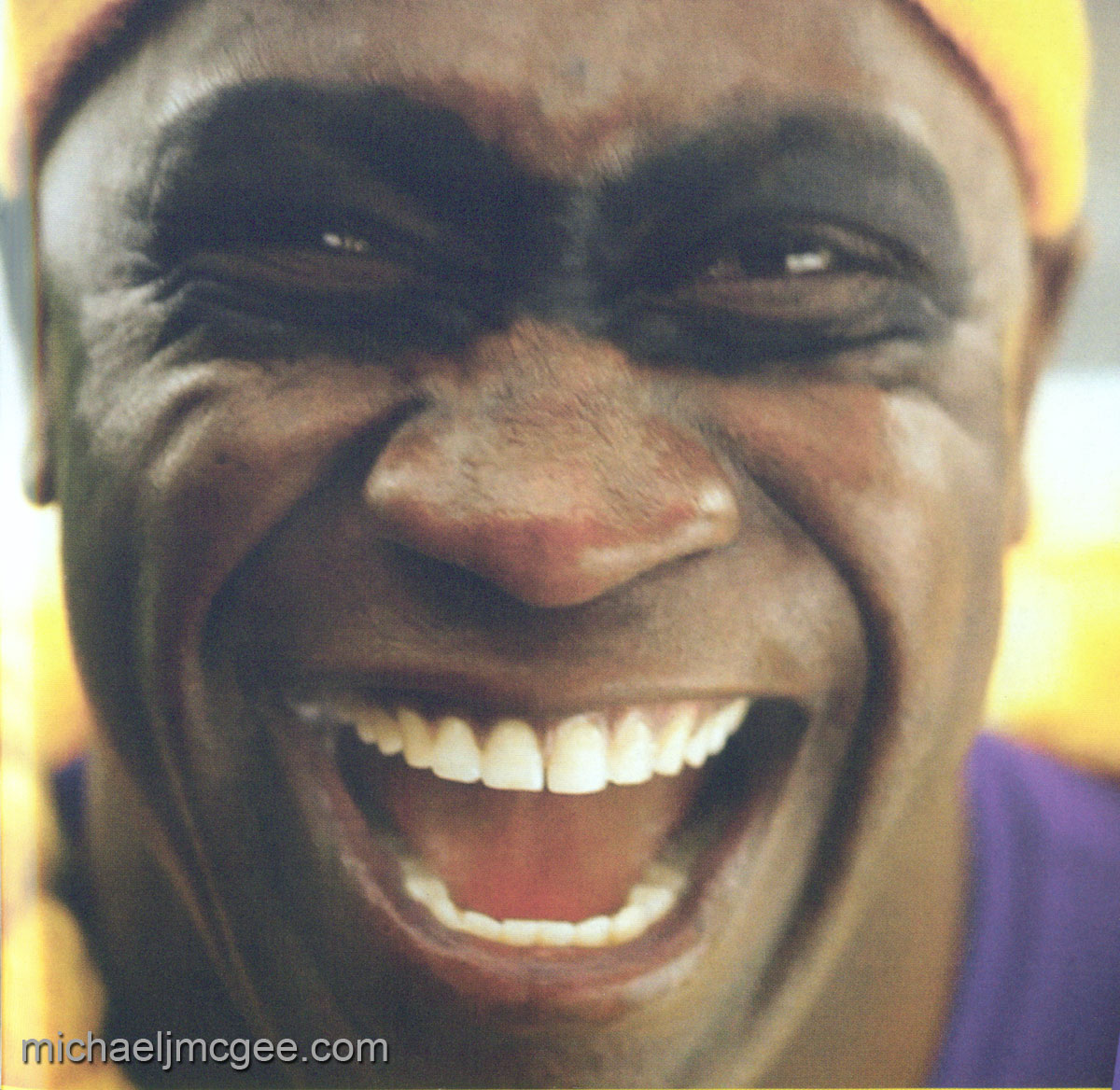 2011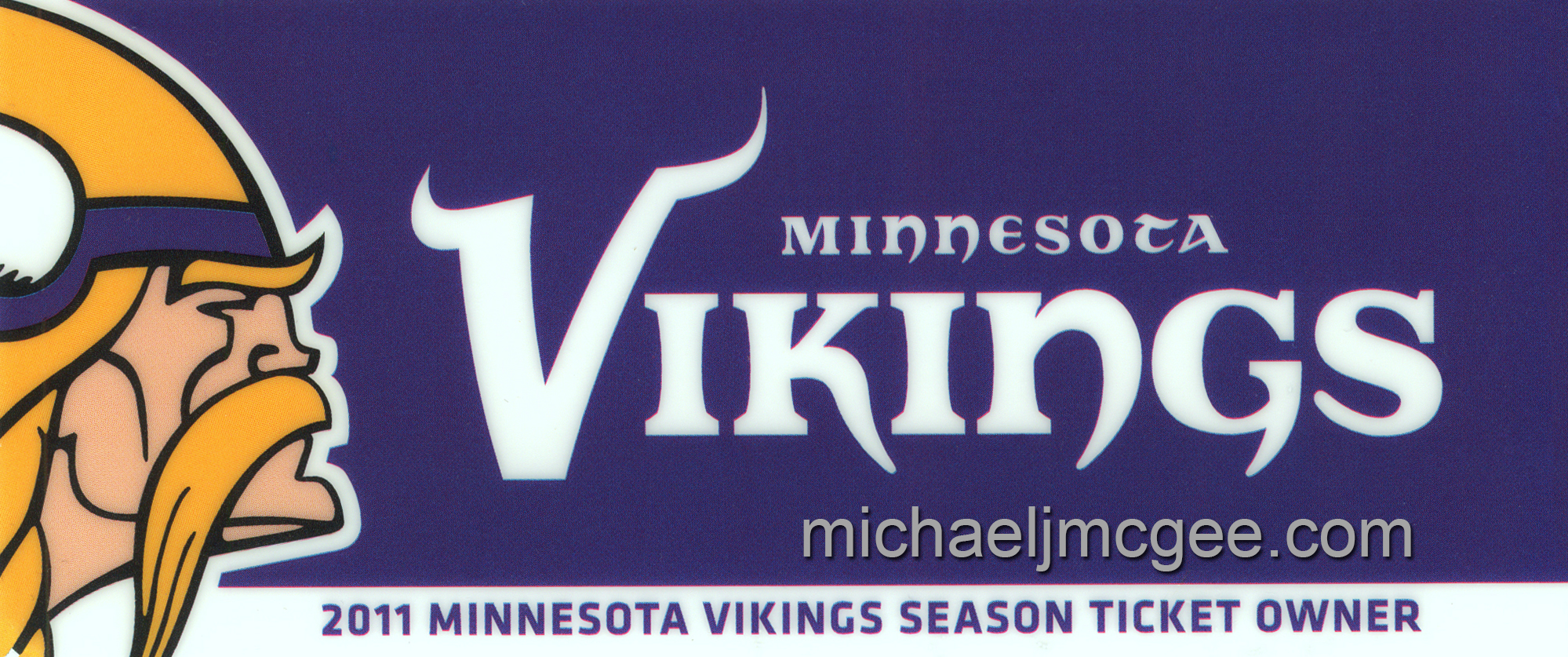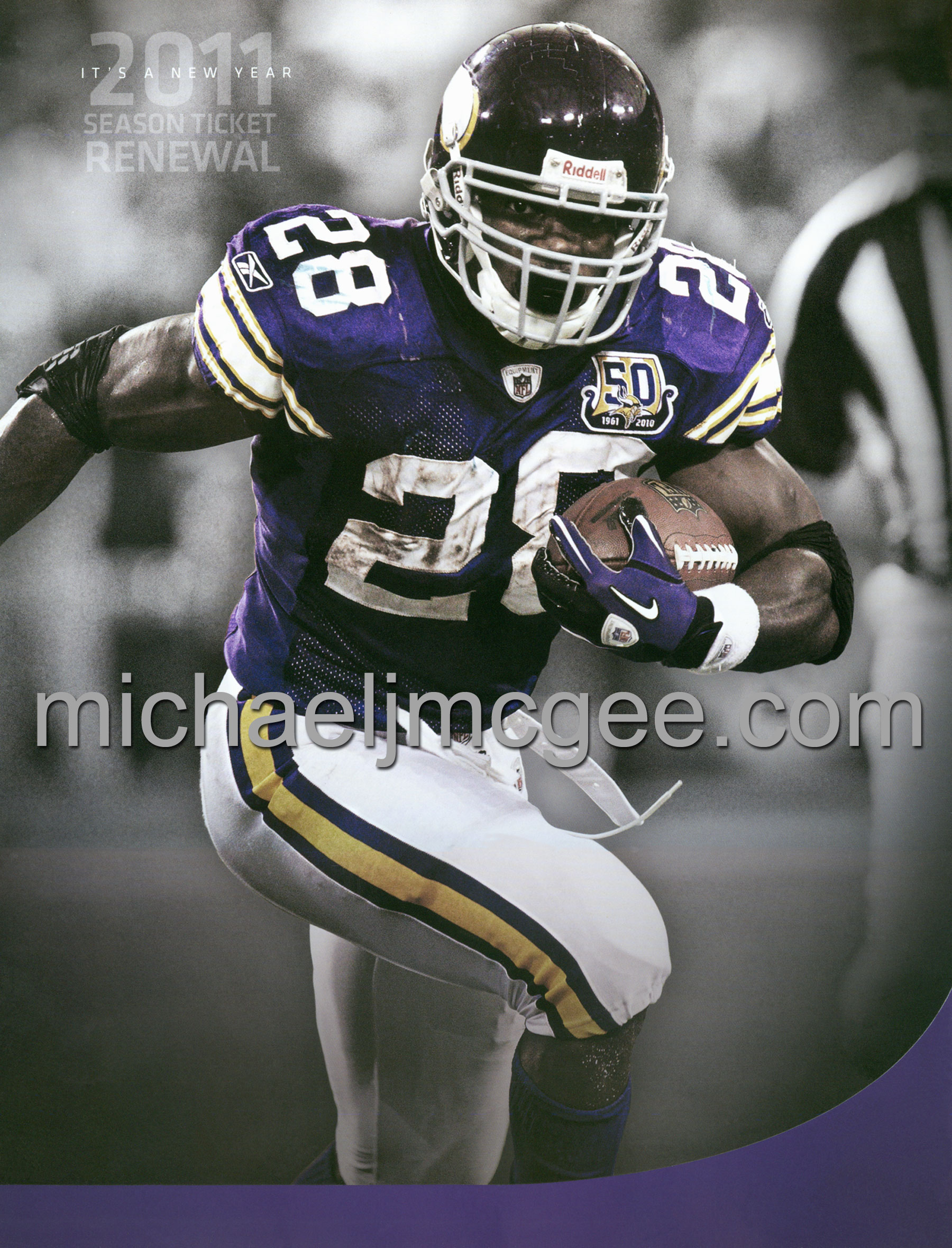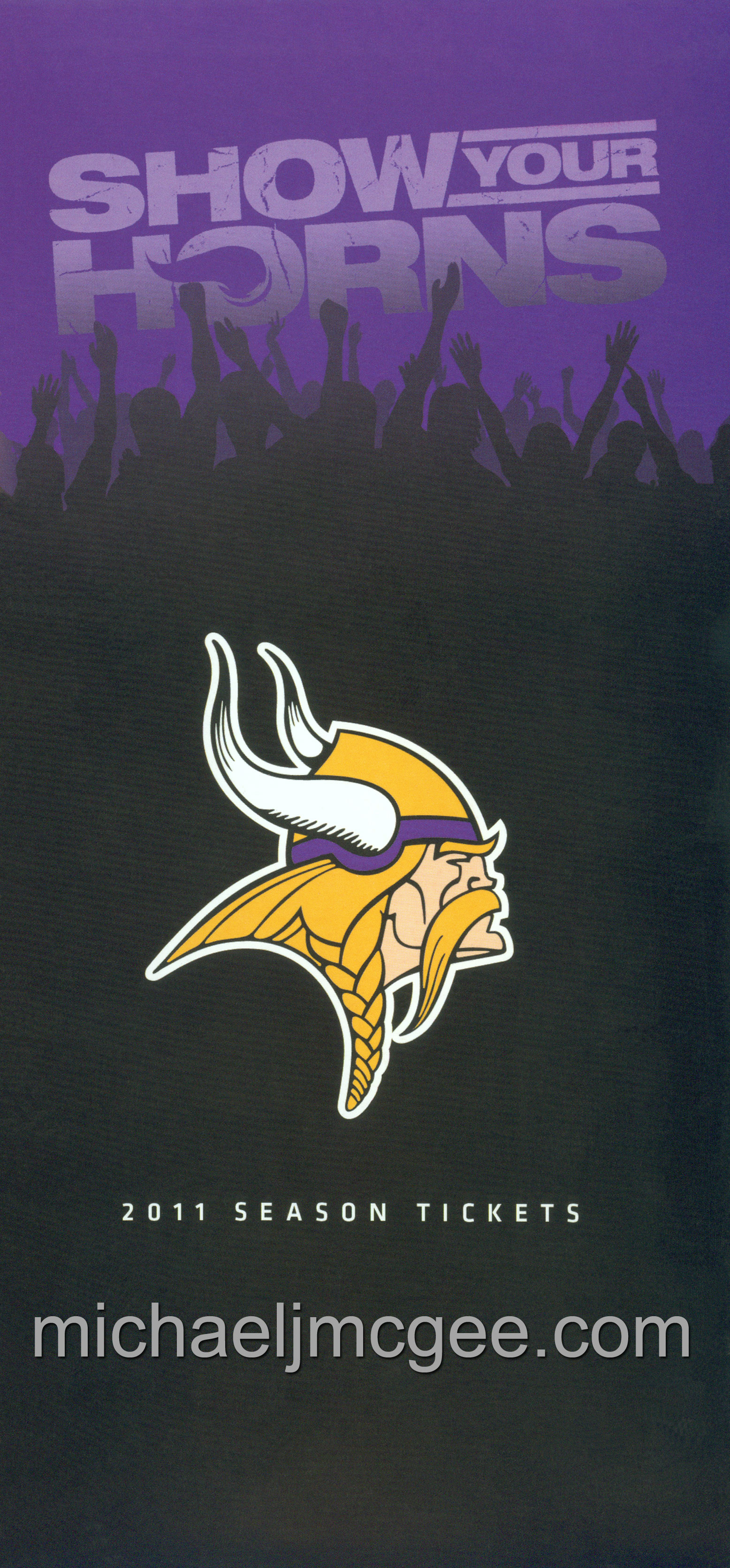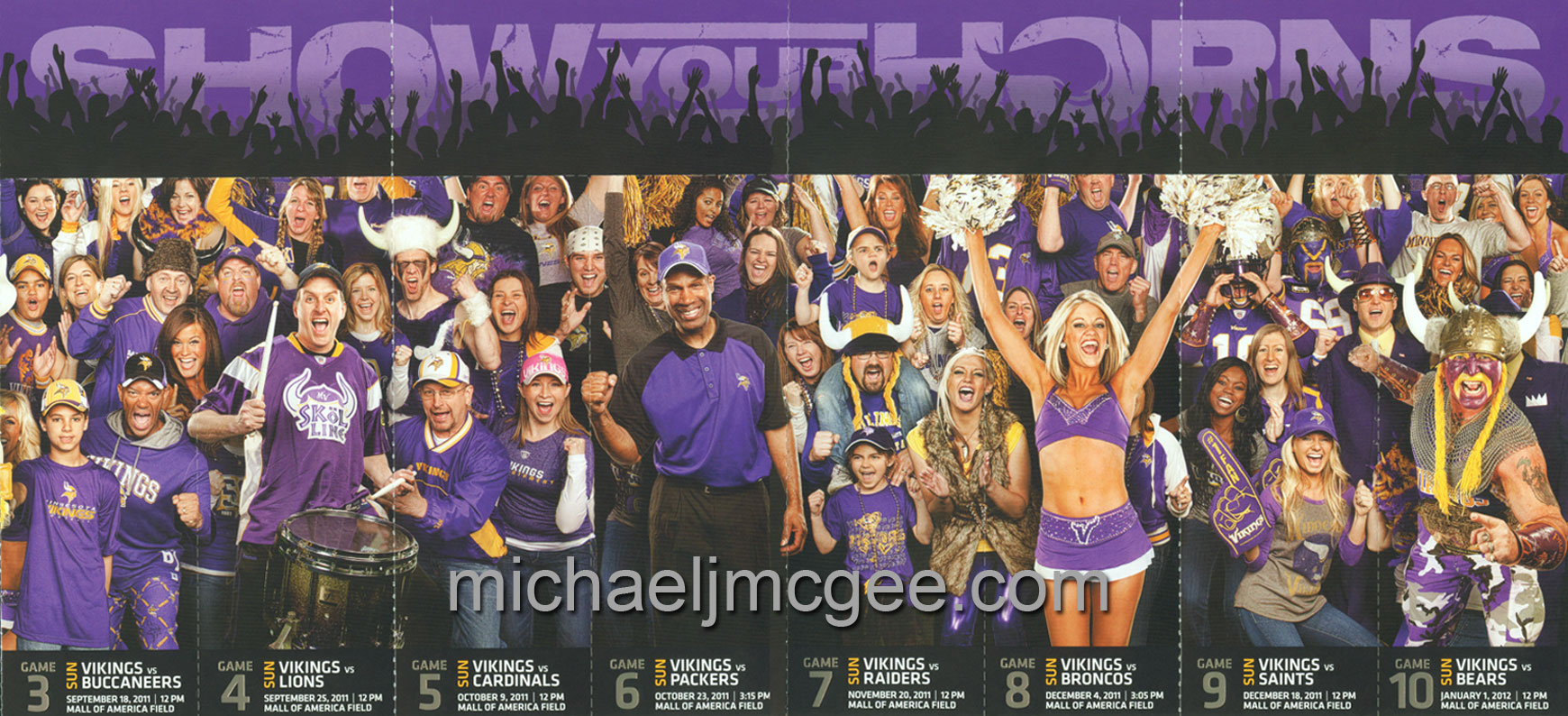 2012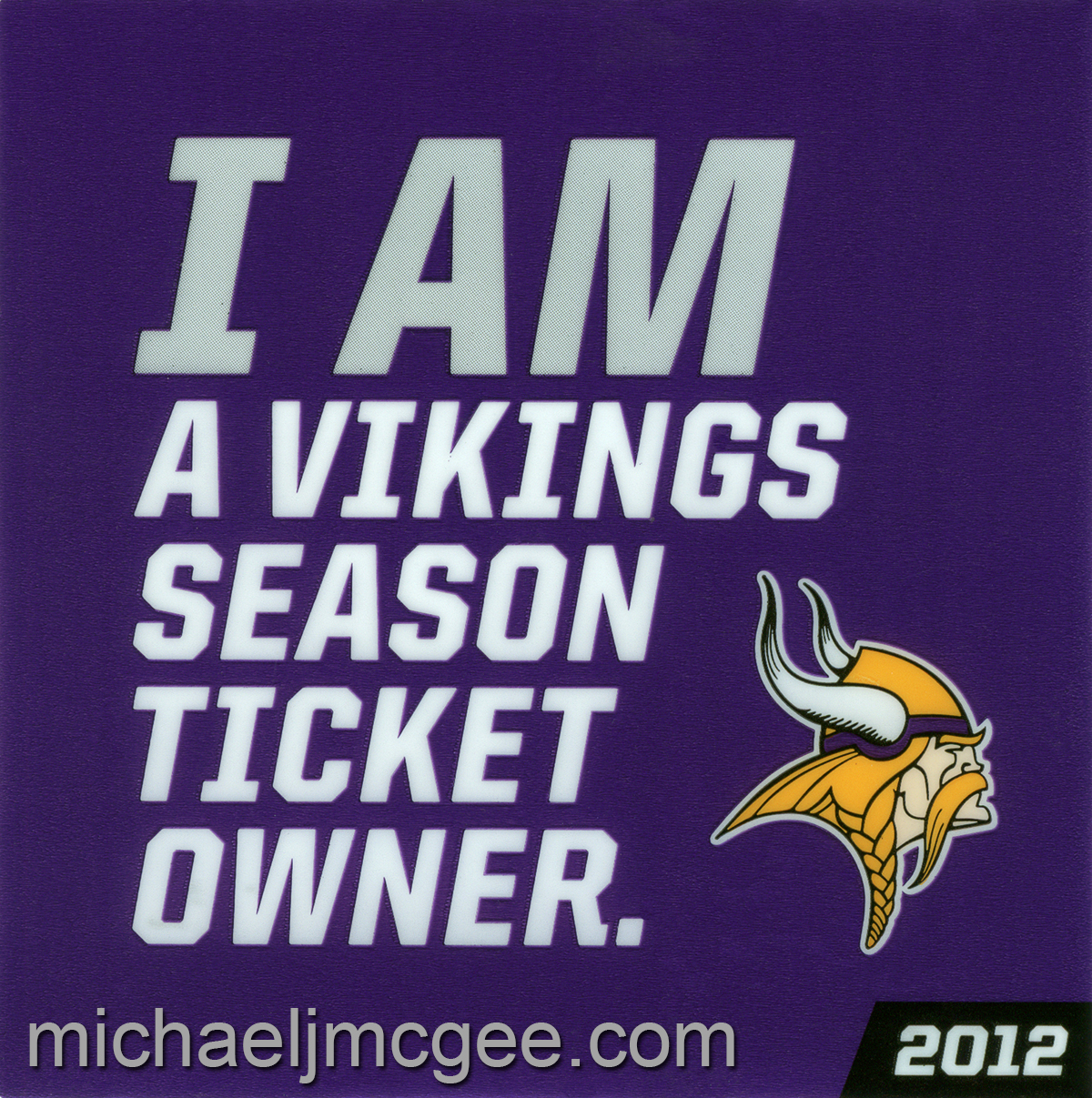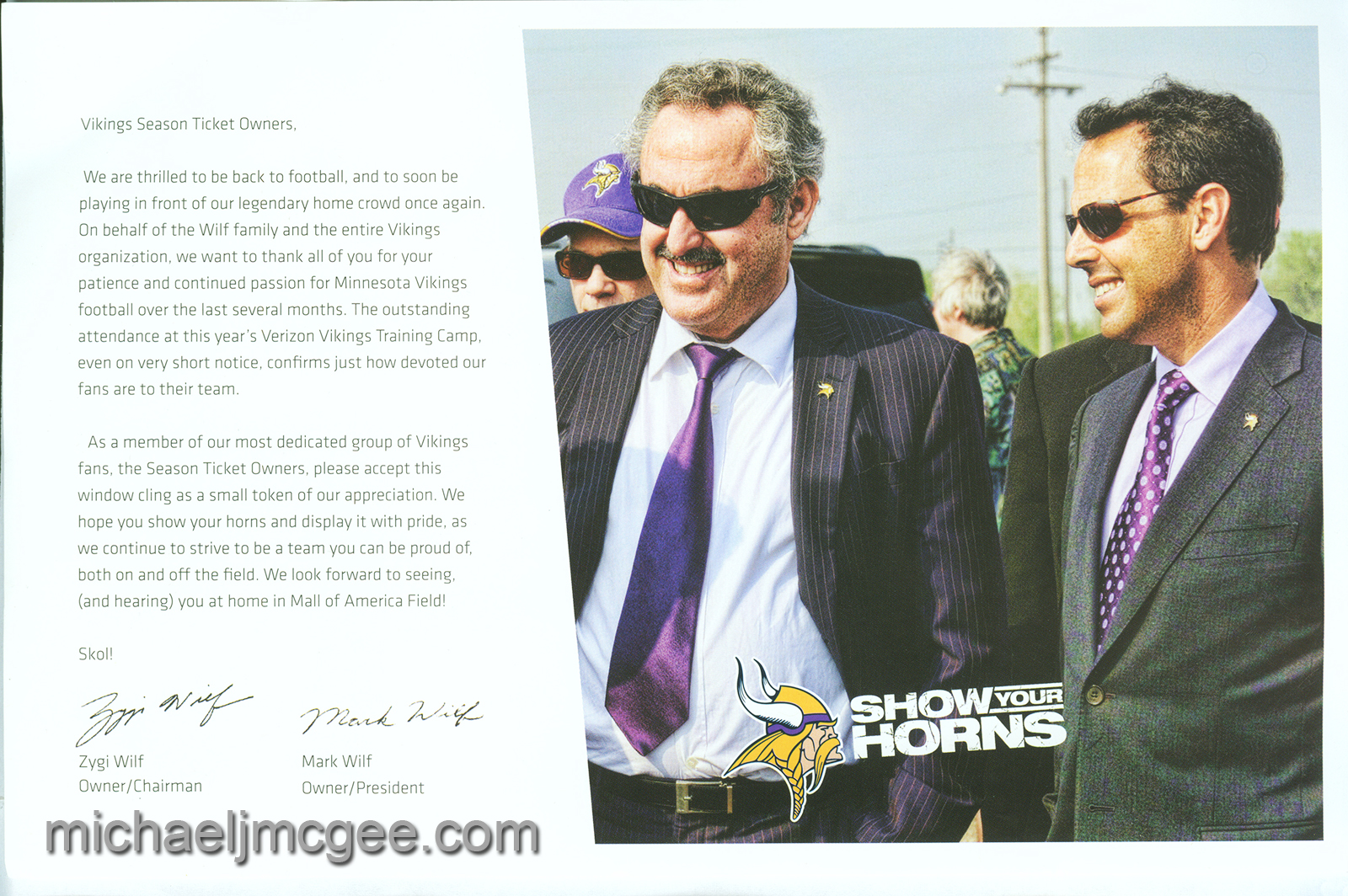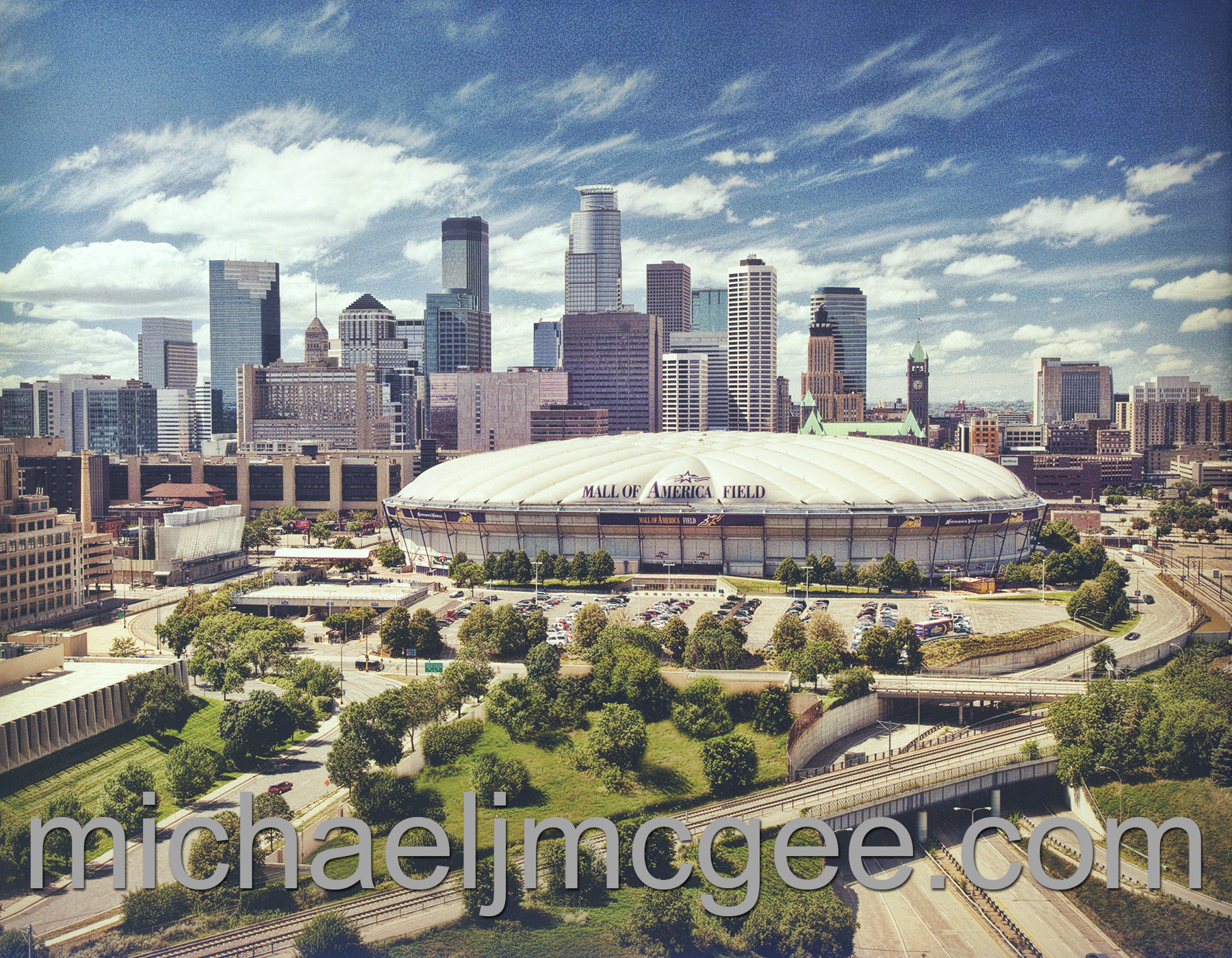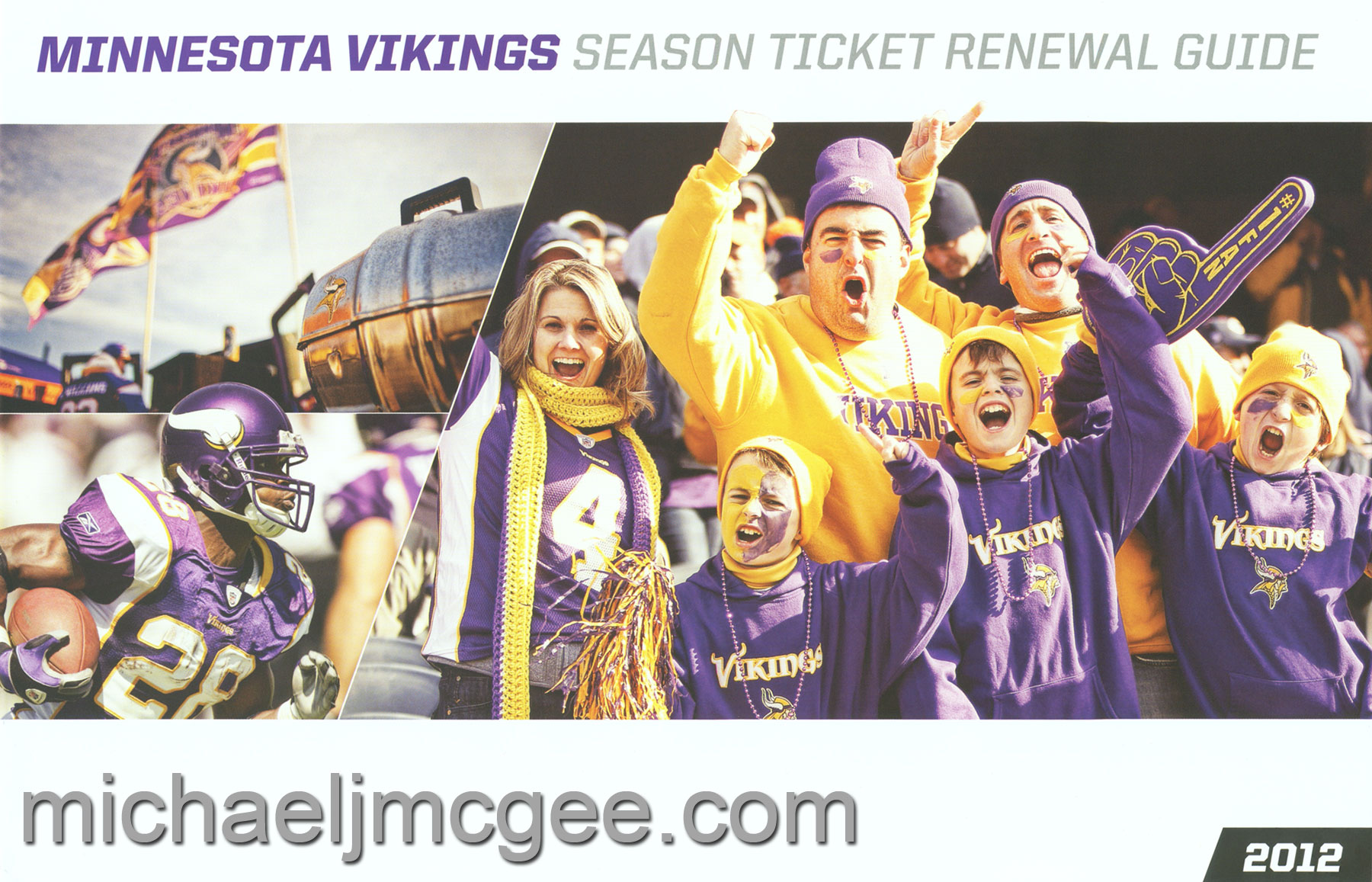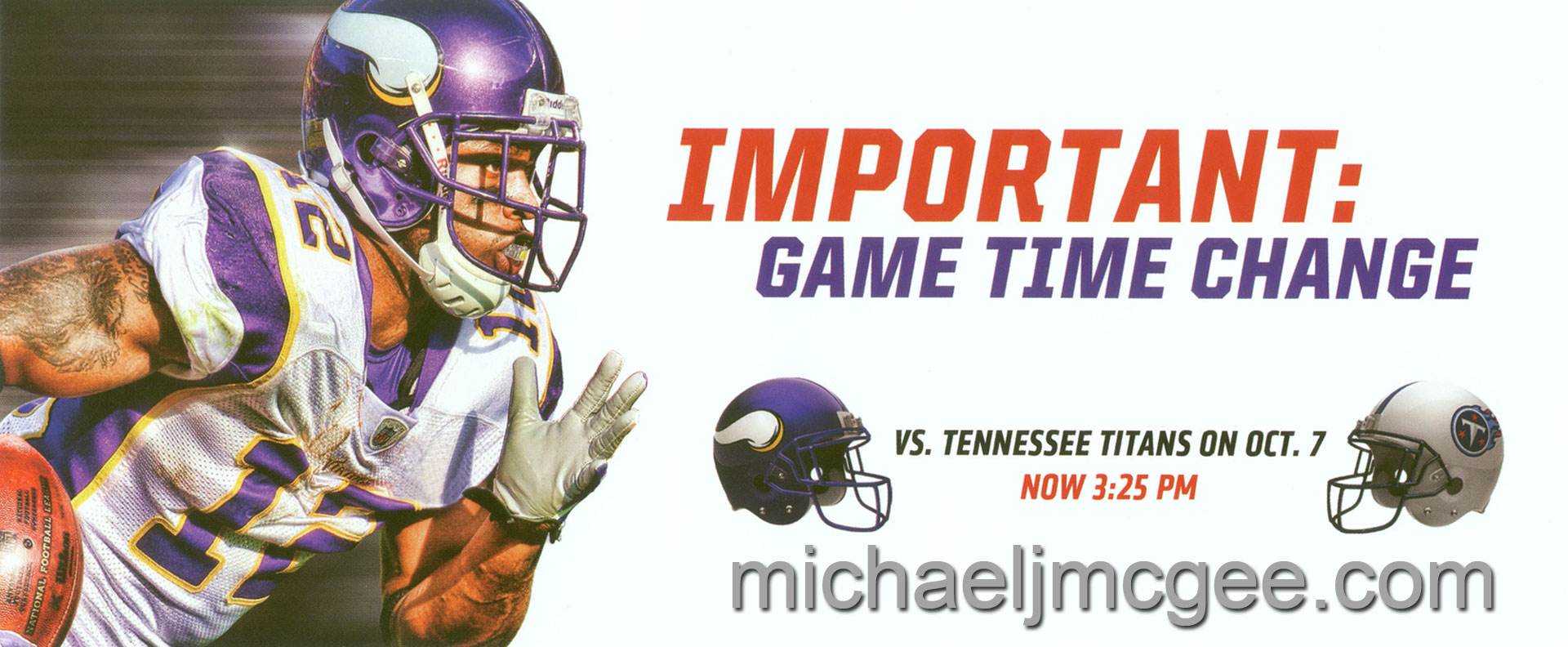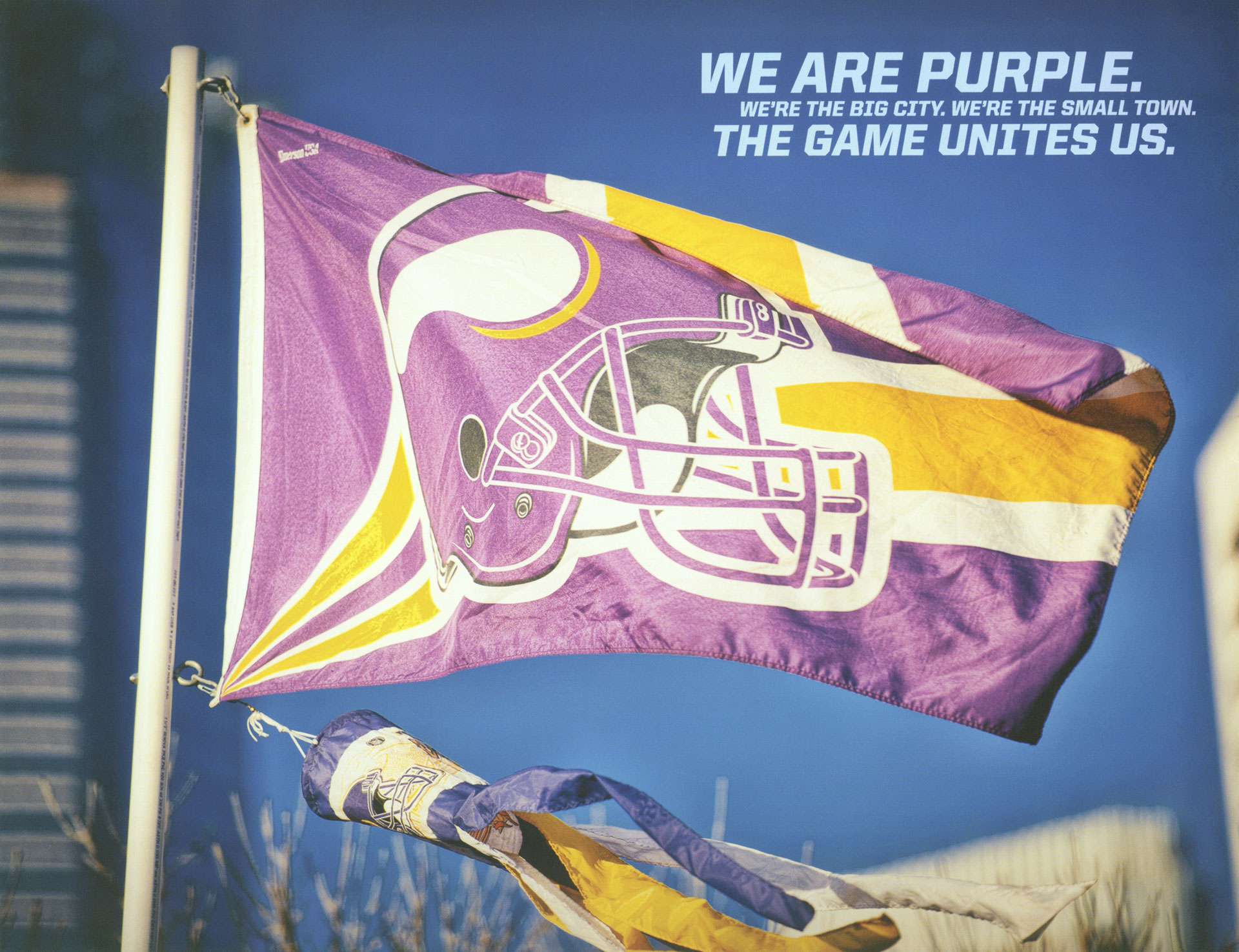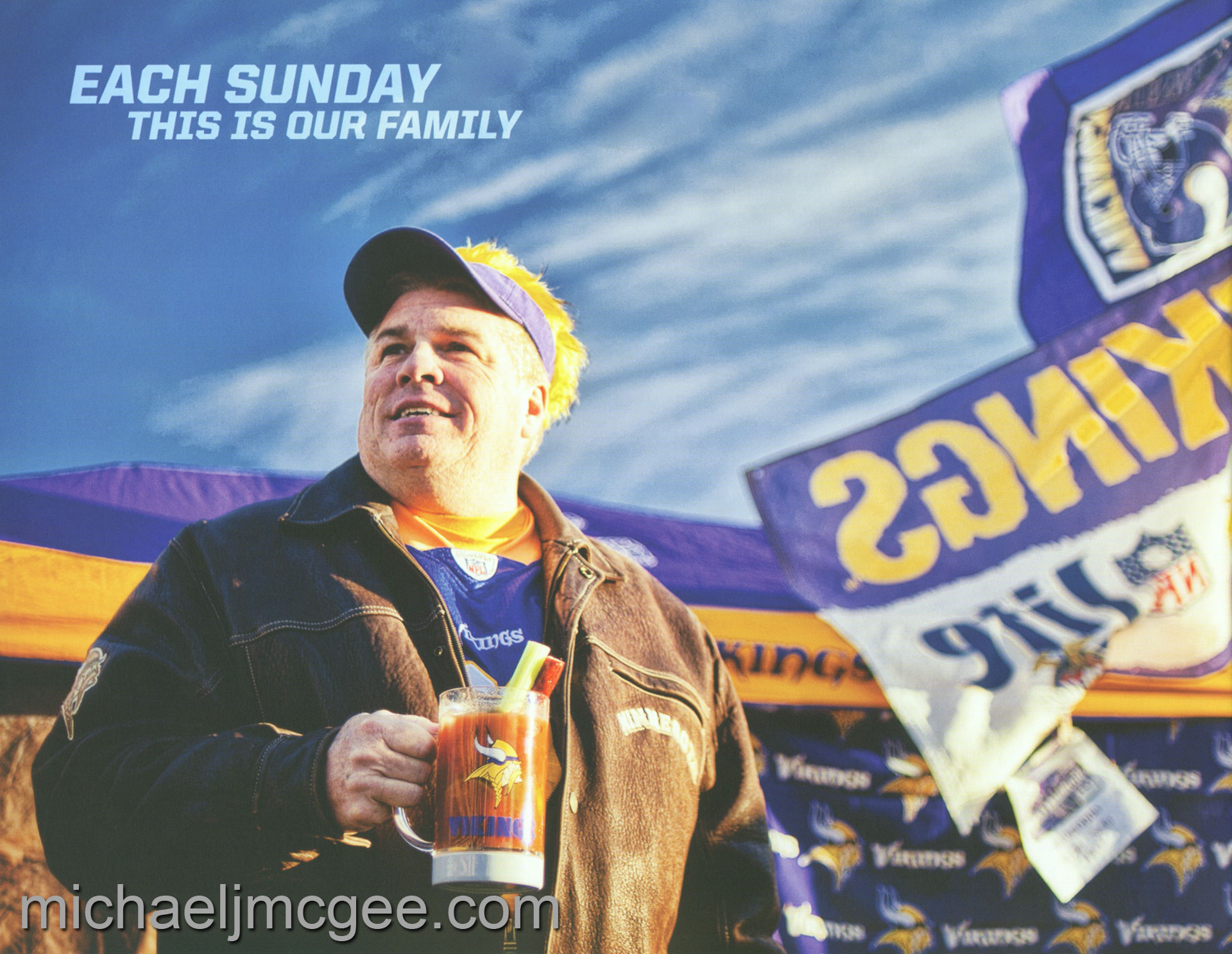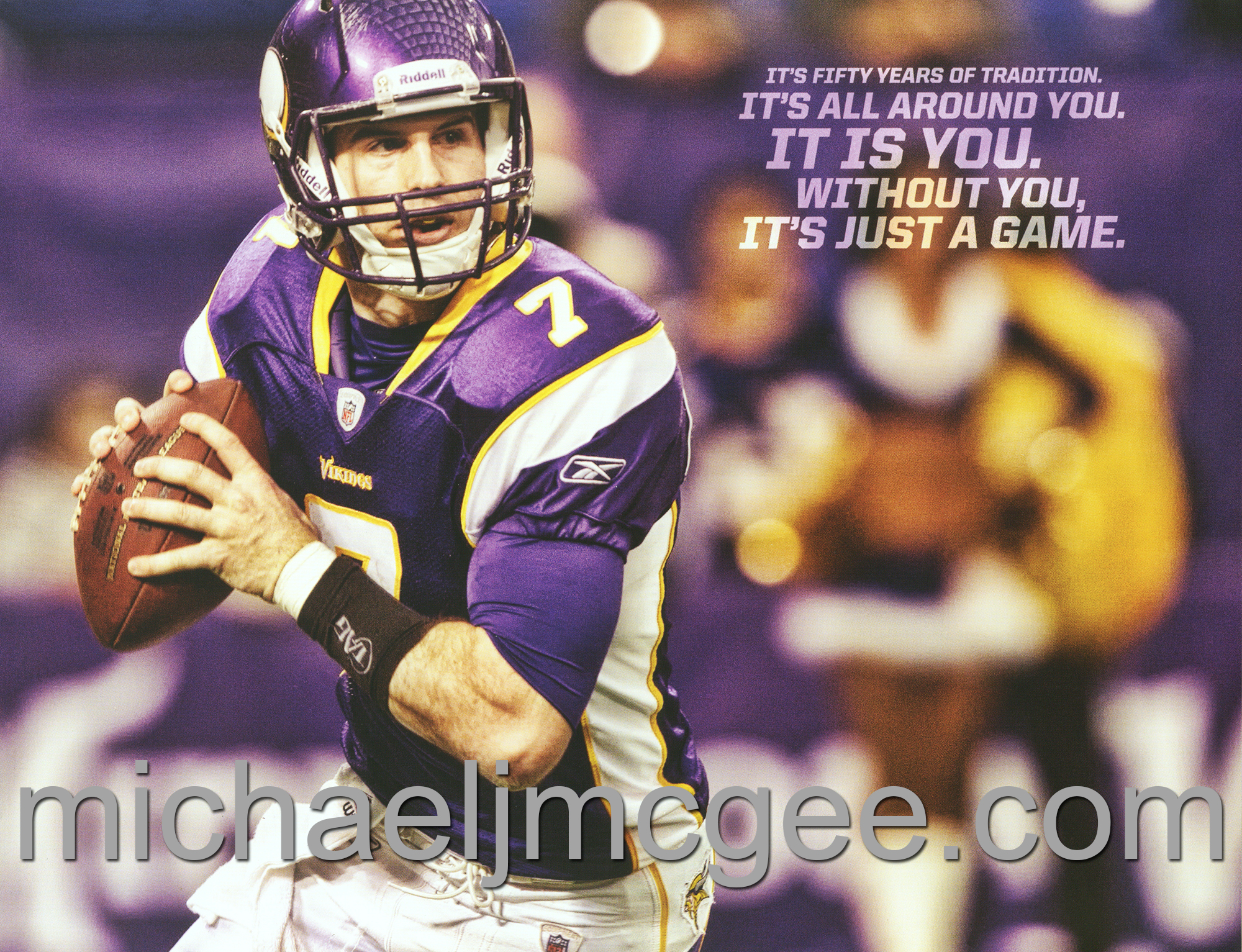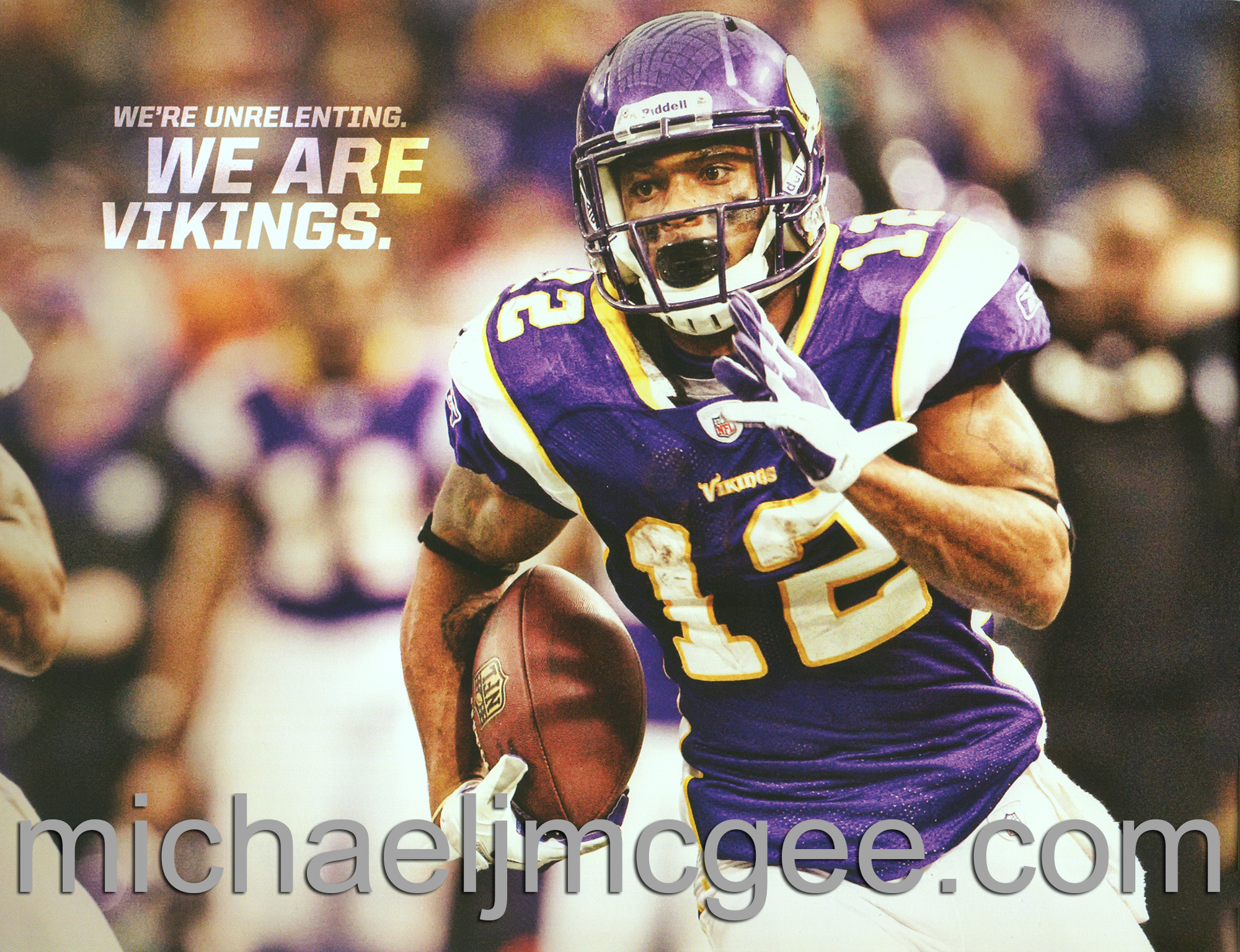 2013