Welcome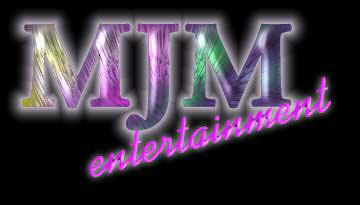 The Wedding DJ
Wedding receptions are our specialty!
We are based in Colorado Springs and have served the entire state of Colorado since 1997.
DJing Weddings, Private Parties, School Functions, Corporate Parties, Clubs, Lounges & Bars since 1983.
*We also can accommodate ceremonies*
Contact us for a FREE quote of our services!
Please call (719) 475-8037 or e-mail for a FREE promotional package and availability of dates.
mjmentertainment@michaeljmcgee.com
All dates are filled on a first come first serve basis and require a deposit.
z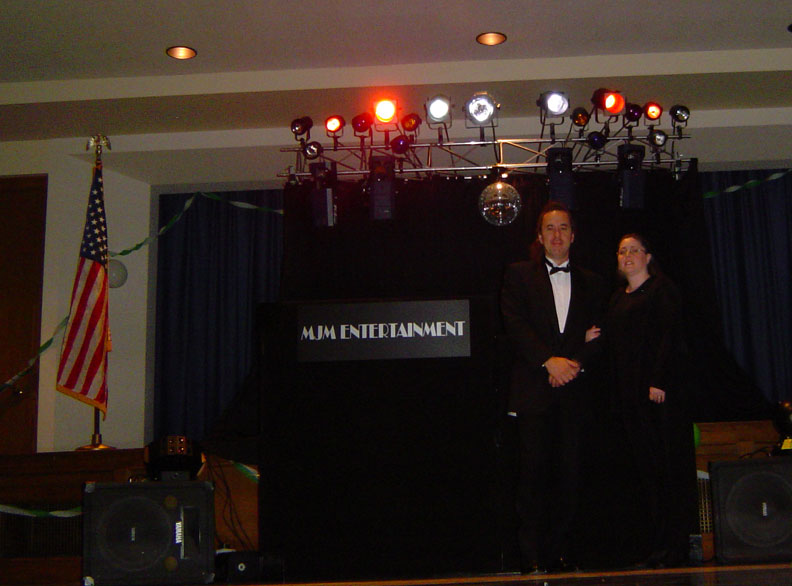 I have been DJ'ing since 1983 and have DJ'd about 700 receptions since then.
My DJ'ing actually started by playing drums in The Tony Martin Orchestra and when the Orchestra wasn't working, I would DJ for Tony Martin's South Dade Music. I have been a professional DJ ever since and have DJ'd hundreds and hundreds of engagements. I've emcee'd every engagement as well.
My specialty is Wedding Receptions but I also have DJ'd countless Birthday Parties, School functions, Church events, Corporate parties, Bar/Bat Mitzvahs, Anniversaries, and Conventions to name a few. I have also worked in clubs, lounges and bars. I have worked in almost every imaginable situation including a private party at a nudist colony and a Political fund-raiser where Astronaut John Glenn was in attendance.
I personally DJ all engagements ( I do all emceeing as well) along with my wife Rachel. Also, being a former touring musician I understand sound and its relationship with sound equipment. Our JBL sound system and great light show will accommodate anywhere from 50 to 3000 guests. I have enough music to play songs continuously for over three years without repeating a song!
Our song list dates back to the 1930's
our huge classical library pre-dates the 1930's by far (1500-1900) but we have ALL the great composers including J.S. Bach, Vivaldi, Beethoven, Mozart, Hayden, Handel, Chopin and all the other great composers! Their timeless music works well with ceremonies and dinner and Cocktail music.
1930's Our hits of the 1930's include Bing Crosby , The Gershwin's, Irving Berlin, Guy lombardo, Al Jolson and the smooth masterpieces of Duke Ellington and Ella Fitzgerald to list a few. Our big band era greats include the likes of: Glen Miller, Tommy Dorsey, Count Basie, Artie Shaw and many, many others.
1940's Our library includes: the great Nat King Cole, Benny Goodman, Gene Autry, the Andrew Sisters to the soulful sounds of Billie Holliday .
1950's From the 1950's we have it all! the revolutionary sounds of Chuck Berry, Elvis Presley, Little Richard, Jerry lee lewis and the classics of Buddy Holly , Ray Charles, Richie Valens, chubby Checker and the Original boy bands including The Four Aces, The Platters, Frankie Lymon & the teenagers, the coasters and many, many others! Country yes! all the old school artists'! Johnny Cash, Patsy Cline, Merle Haggard, Cole Porter & Dolly Parton and many others.
1960's Again, we have all the classics ! The culture changing music of The Beatles, The Rolling Stones, The Who, Deep Purple, Jimi Hendrix, The Doors, Janis Joplin, and the other great classic rock artists which defined this era in our extensive 1960's collection. We also play the classic contemporary artist of this era like: Frank Sinatra, Tony Bennett, Johnny Mathis, Roy Orbison, the Everly brothers and way to many to list artists from this great era. Motown yes! From the Great Aretha Franklin, Supremes, Four Tops, The Isley Brothers, Marvin Gaye to The Temptations , The Jackson 5 and everything under the sun! Also lots of country!
1970's From the 70's we put you to the dance test with The Bee Gees, KC & The Sunshine Band, Sly & the Family Stone, and continuing with the unstoppable beats of The Commodores, Earth Wind and Fire, ABBA and pretty much every Disco hit you could request. Also classic hits of Stevie Wonder, Gladys Knight, Barry White and many, many, many other artists from this fun era! We also have all the heavy Rock hitters like: Led Zeppelin, AC DC, Black Sabbath, Aerosmith, Van Halen, Rush, Kiss and every other Classic rock band you can image! We didn't forget country: Loretta Lynn, Waylon Jennings, Crystal Gaye, Eddie Arnold and many others.
1980's Our 80's hits include artists like the great Michael Jackson, Billy Joel, Queen, Hall & Oates, Paul McCartney, The Police, Lionel Ritchie and tons of other 80's hit makers. Also many country hits by: Alabama, George Strait, Reba, Martina McBride, Kenny Rogers and many, many more.
1990's Our collection features the new wave sounds of The Cars, Duran Duran, INXS, Eurythmics, Culture Club, to trend setting artists like David Bowie, U2, and countless other artists in our massive 90's library. Ton's of country too! Alan Jackson, Faith Hill, Shania, Toby Keith, Tracy Lawrence, Tim McGraw and many others.
2000 and beyond! We have all the chart topping hits from Top 40 Radio and Country ! Which guarantees you the most up to date hits available. We Have the great Rap & Hip Hop artists including: 2pac, 50 cent, Eminem, Nelly, Snoop, Jay-Z, Kanye, Lil Wayne, Ludacris and many, many , many others. All the recent country hits by: Trace Adkins, Garth Brooks, Clint Black, Big & Rich, Heartland, Rascal flatts and many, many others.
We have the great line dances as well: Electric Slide, Casper Slide, Cupid Shuffle, Chicken Dance, Bunny Hop, Strokin' , Cotton eyed joe and many others!
All of our songs are clean edits (no cussing)
If you're interested in meeting with me, please call and schedule a free presentation. 1.719.475.8037
Our references are available by request only.
Having your engagement flow as smoothly as possible is our utmost goal.
I'll tell you one thing, in what I do for a living, there's no substitute for experience. I don't care how much natural talent you may have. . .In the type of show I do, you can depend on surprises.
Bob Barker
Pricing:
A $100.00 non-refundable deposit is required for all engagements.
If for some reason you have to re-schedule your date and we are not booked on the date you are requesting, then we still honor your deposit.
3 hours $445.00
4 hours $545.00
5 hours $645.00
Additional Hour $75.00 / Additional half hour $40.00
Ceremonies are $75.00, plus $75.00 if additional equipment is required
We do offer discounts for: The Military, Non-profits, Schools, Churches and other qualified organizations.
Above prices include:
Load in and break down of equipment (if you book with us, you pay for when the music starts to when it finishes)
Continuous music from start to finish
2 DJ's (one of which is myself and I am also Master of Ceremonies if required)
JBL sound system with great light show
35,000 + songs, bring your own cd's as well and also can play from your ipod or mobile devices
We only book one engagement per day, yours!
I meet with all clients and my presentation takes about 45 minutes and is no charge.
My presentation covers everything you can expect from us from the start of your engagement to the end of it.
.